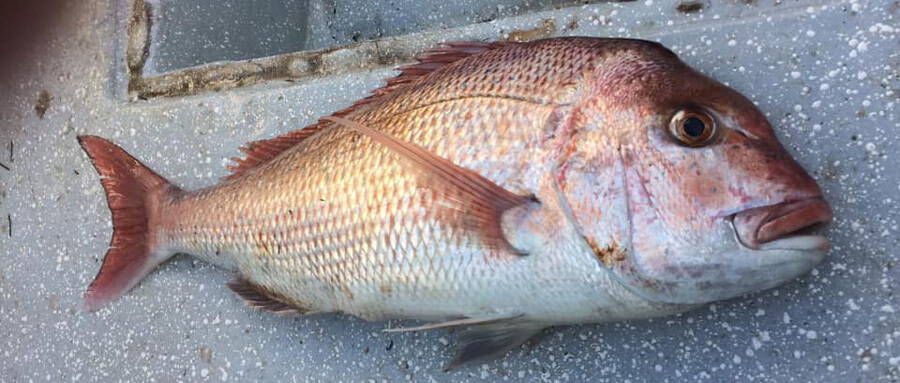 Justin Craig fished the Western Entrance and landed a nice snapper on a cocktail of fresh couta and squid.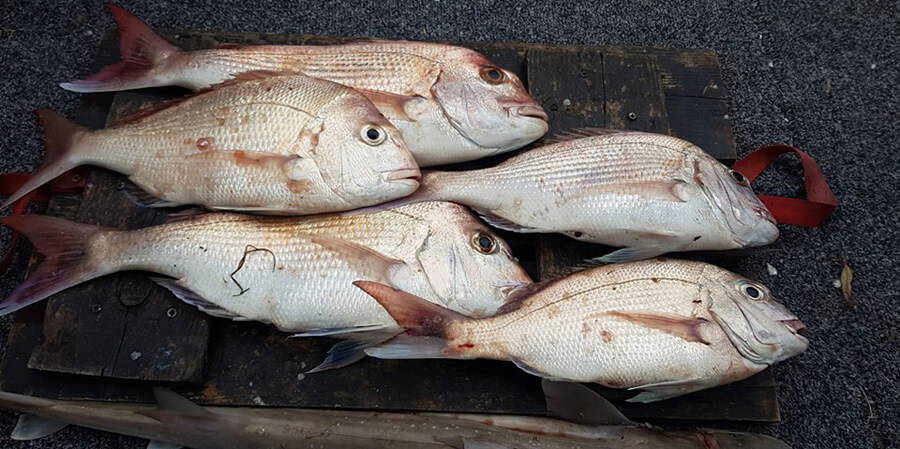 Aiman Assafiri and his dad fished out from Hastings in 18 metres of water using pilchards and squid for bait and landed some fantastic snapper during the run in tide.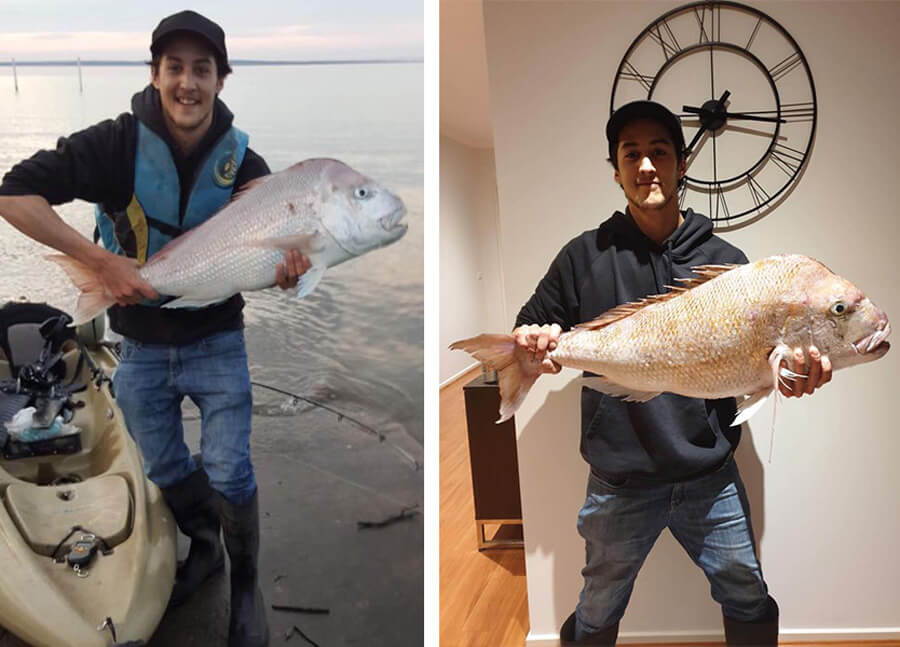 Paul Lowry fished out from Grantville on his kayak last week and landed a cracker snapper of 8.5kg up in the shallows. Well done Paul.
Justin King caught this nice snapper fishing Newhaven using pilchards for bait.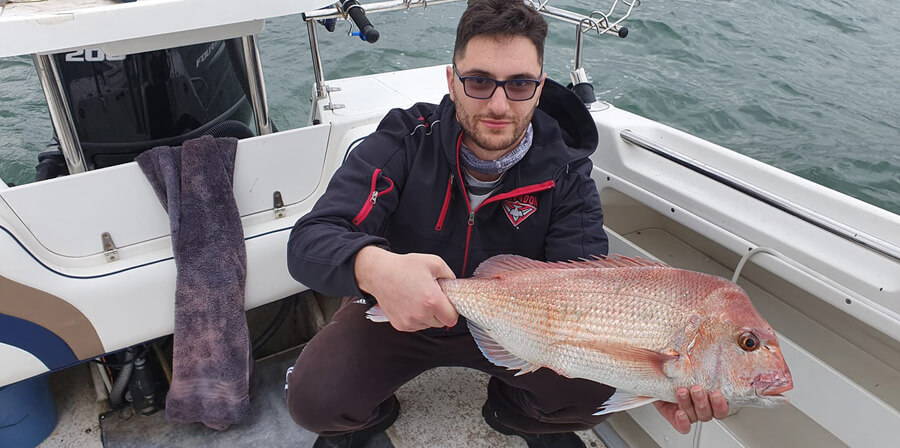 Jason Mondous landed his first snapper fishing out from Carrum in 18 metres of water on fresh squid.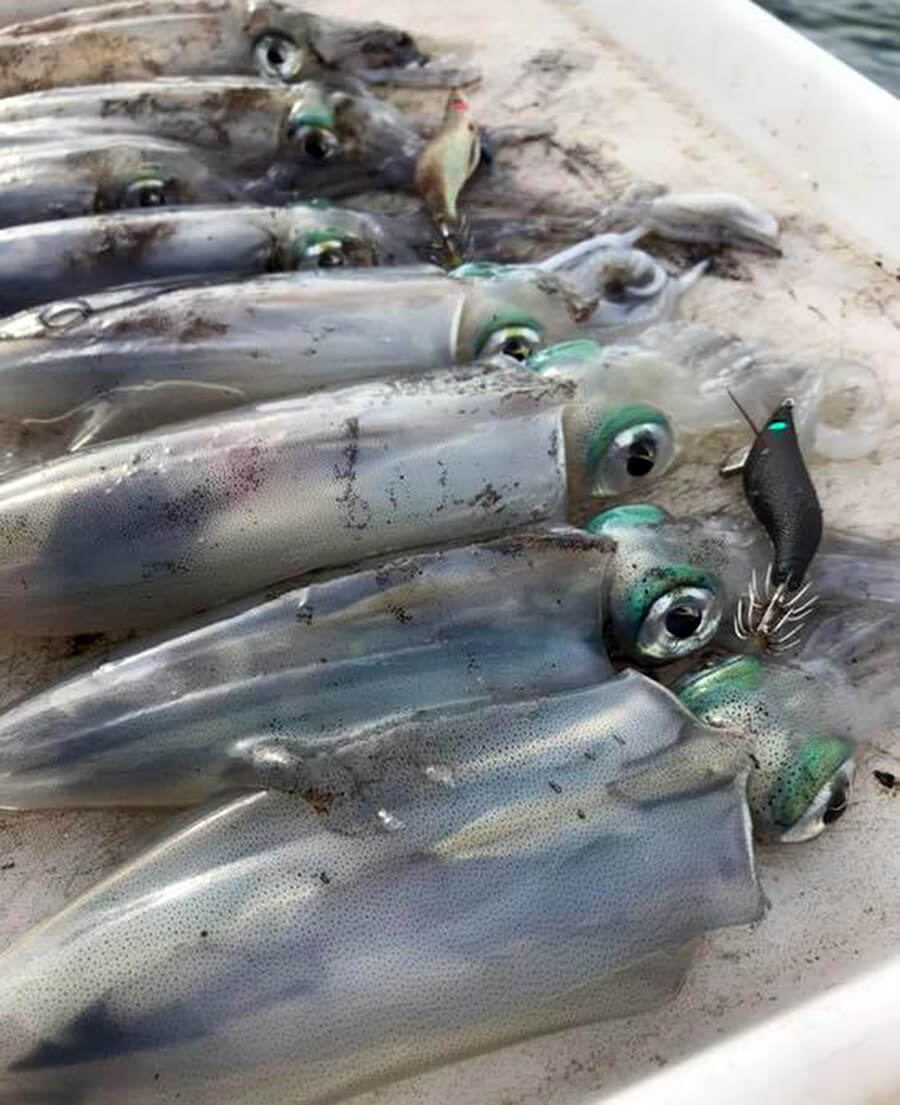 Staff member Mark Keaveny fished off Mt Eliza on Sunday and although the water was murky the squid were still happy to play the game with dark jigs working the best in sizes 2.2 and 2.5.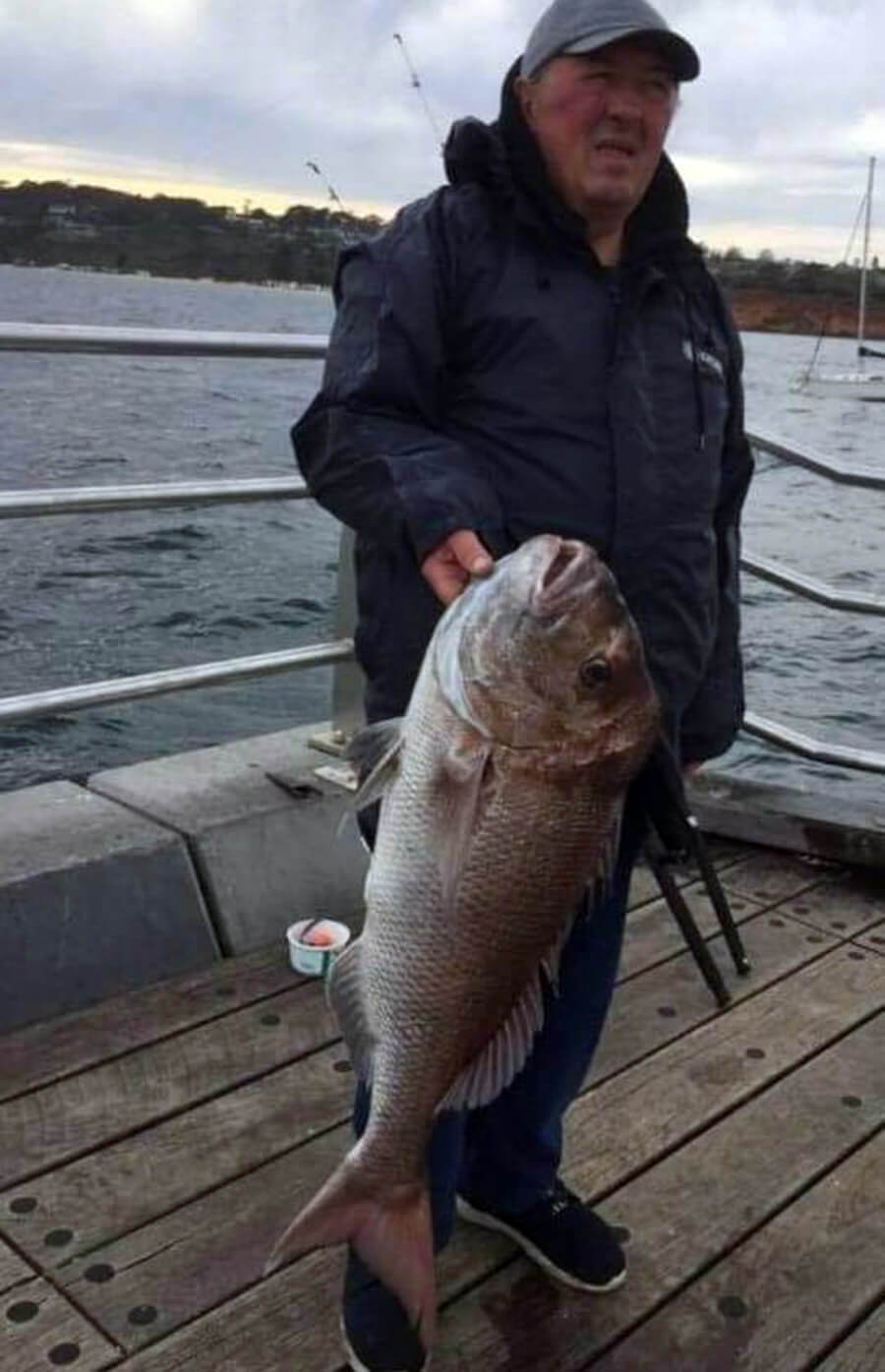 Christos Negrepontis with his monster snapper from the pier Friday morning. Well done Chris that's an epic fish.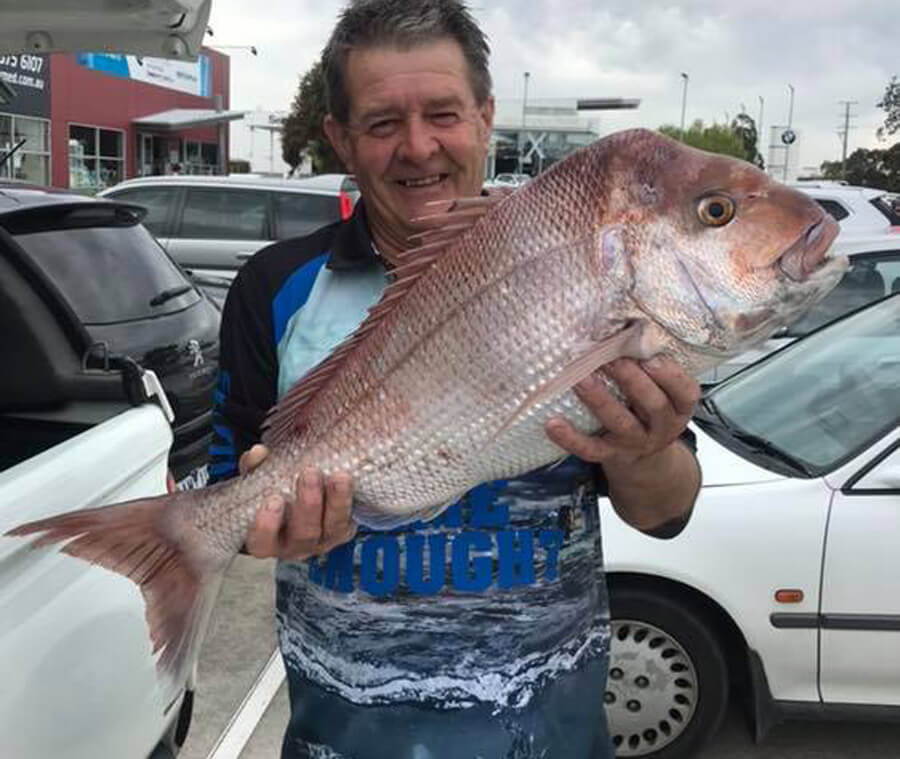 Bill Hargraves caught this lovely fish around 4.5-5kg Friday morning using a 3/0 Gamakatsu octopus circle and a strip of fresh squid.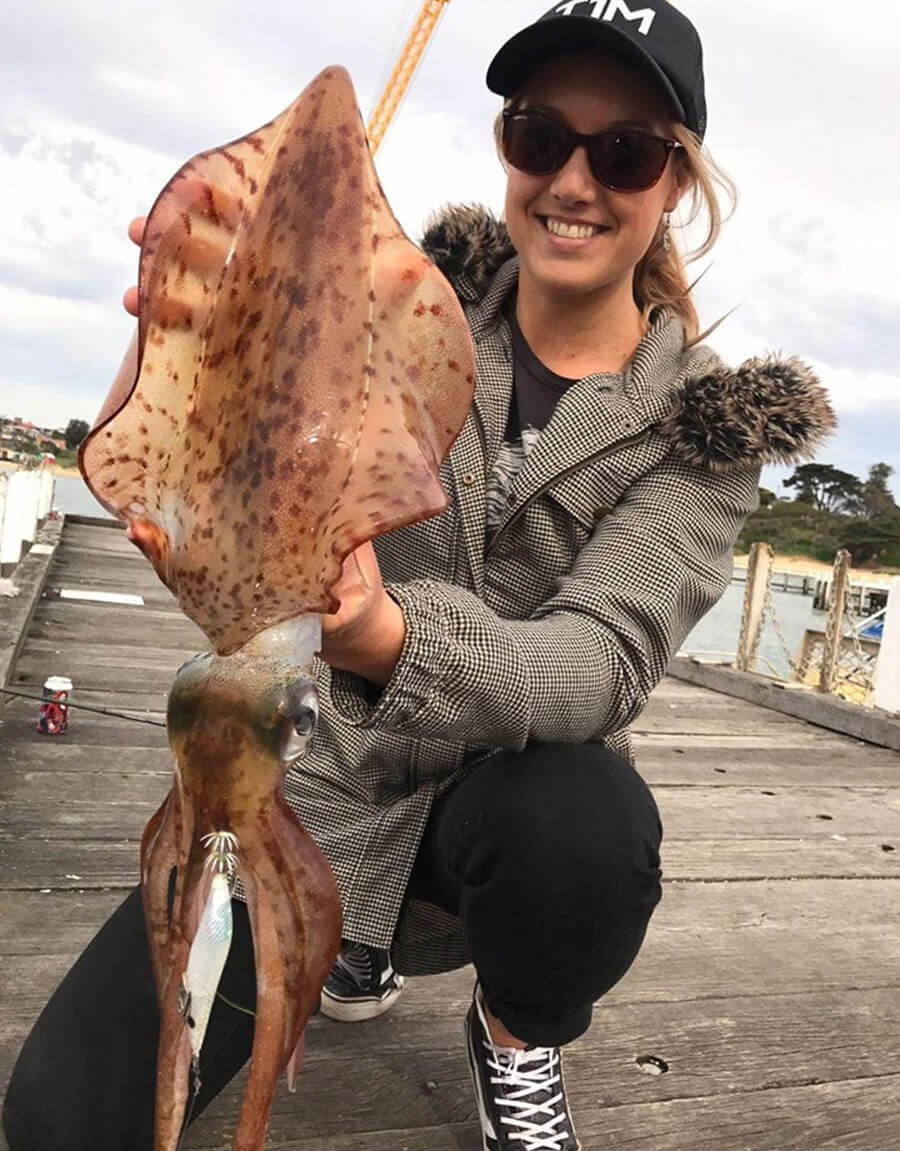 Michelle Emma with a cracker of a squid from the small jetty at Mornington Pier on Friday arvo. Nice work and a great size for the pier!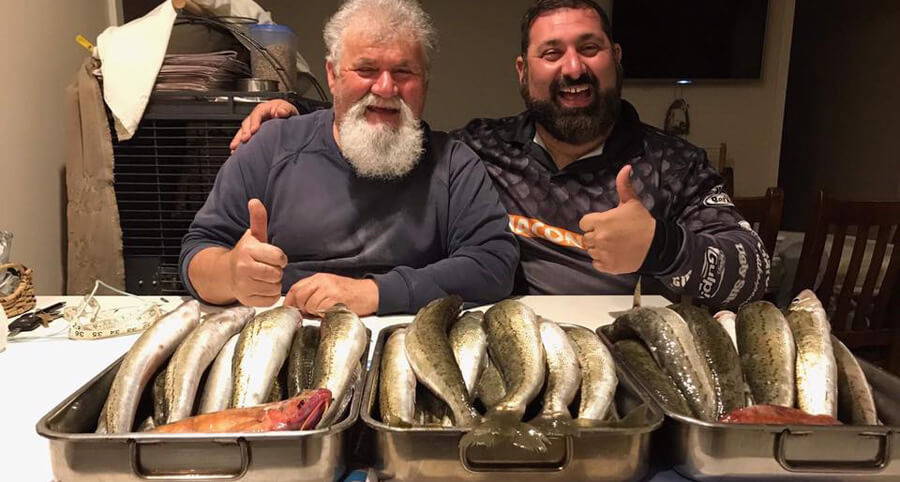 Paul Failla and his dad fished in 5 metres of water between Rye and Rosebud for a ripper bag of whiting using fresh squid for bait. Paul mentioned that it was important to drop the berley pot down when a school was located to keep them near the boat.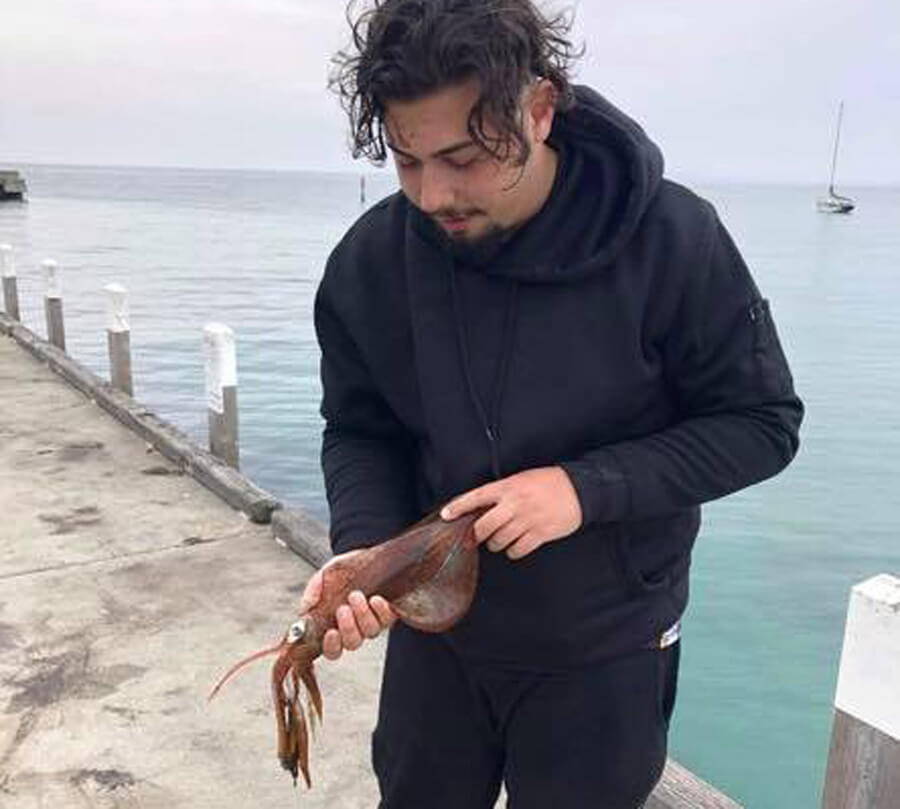 Faraj Moustafa caught some nice calamari fishing from Blairgowrie marina using Harimitsu jigs in red and brown colours.
Geoffry Tran and his uncle Somchai Narapukdeekul fished Queenscliff and Somchai landed 2 cracking calamari at 48cm and 52cm hood size.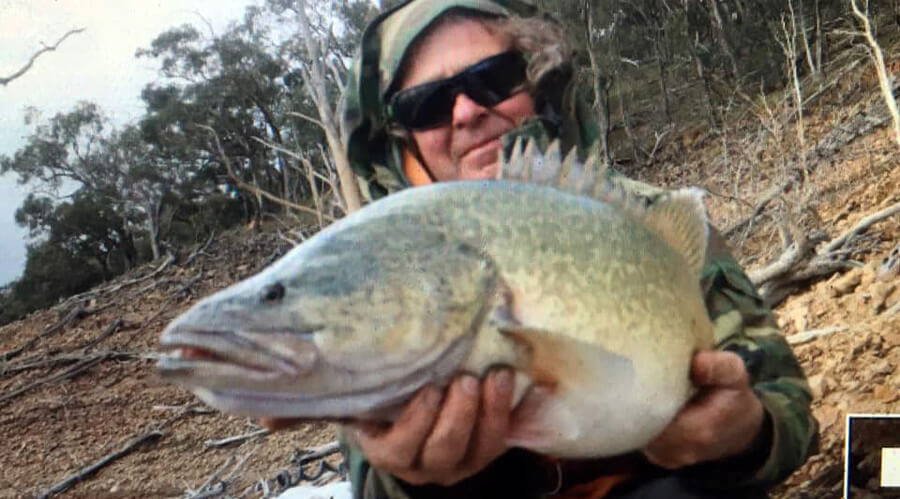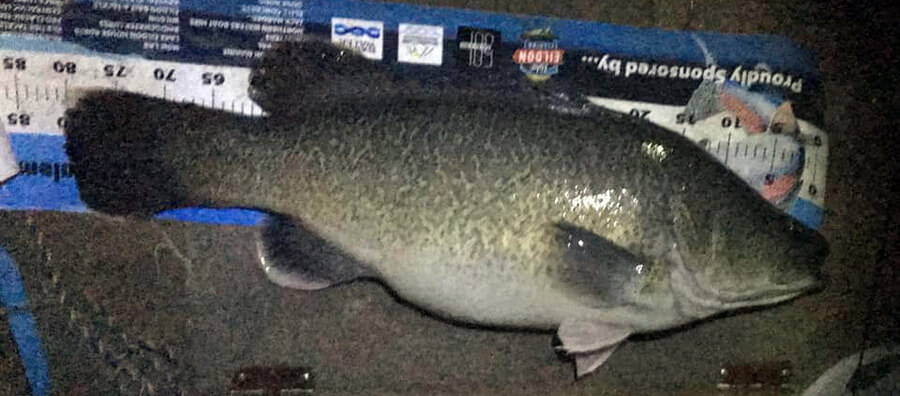 Donovan Wilson caught and released 2 fantastic cod of 70cm and 80cm each on diving lures fishing at Lake Eildon.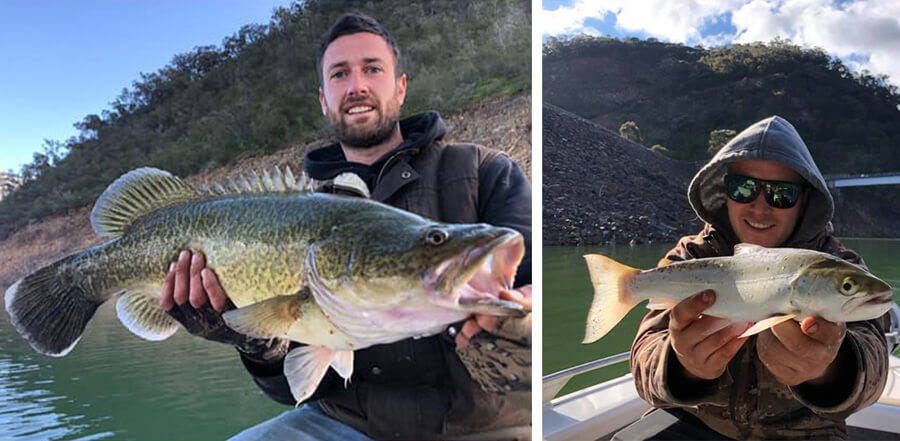 Mitch Bennet and Dylan Ivancic fished Lake Eildon and had some success on a nice Murray cod and brown trout caught near the wall.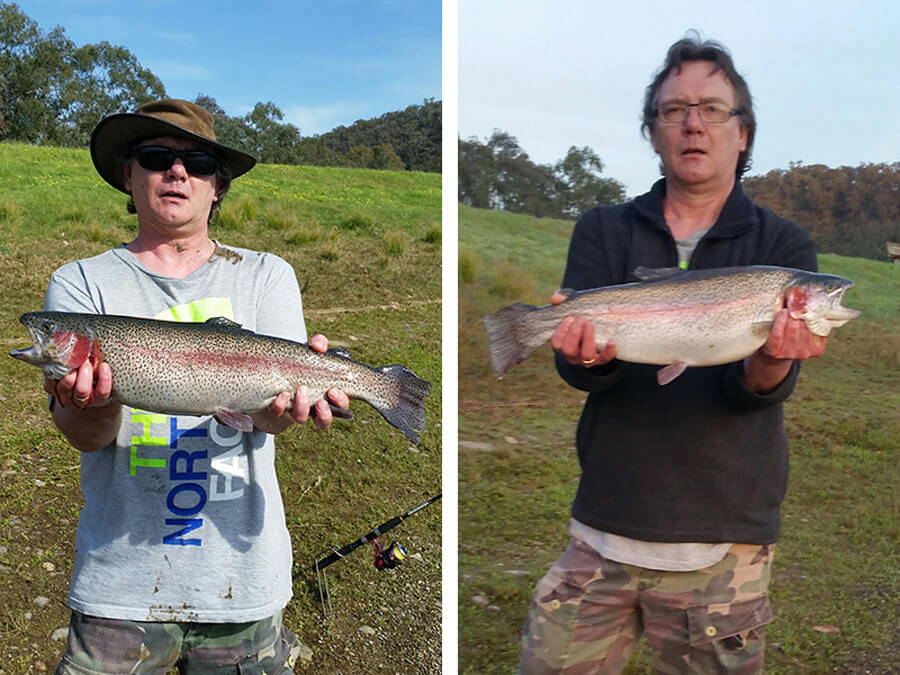 Aaron Bickers with a couple of stonker rainbows caught from Eildon Pondage on pink Tassie Devil lures.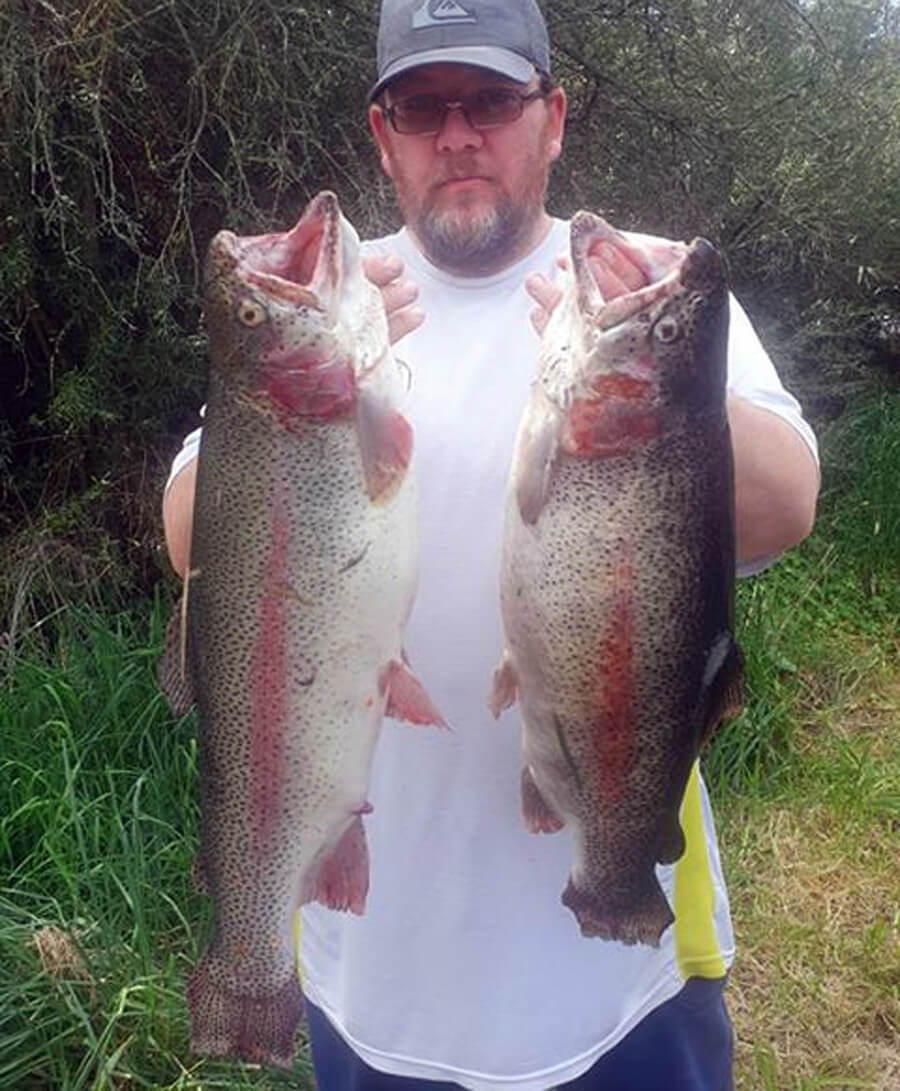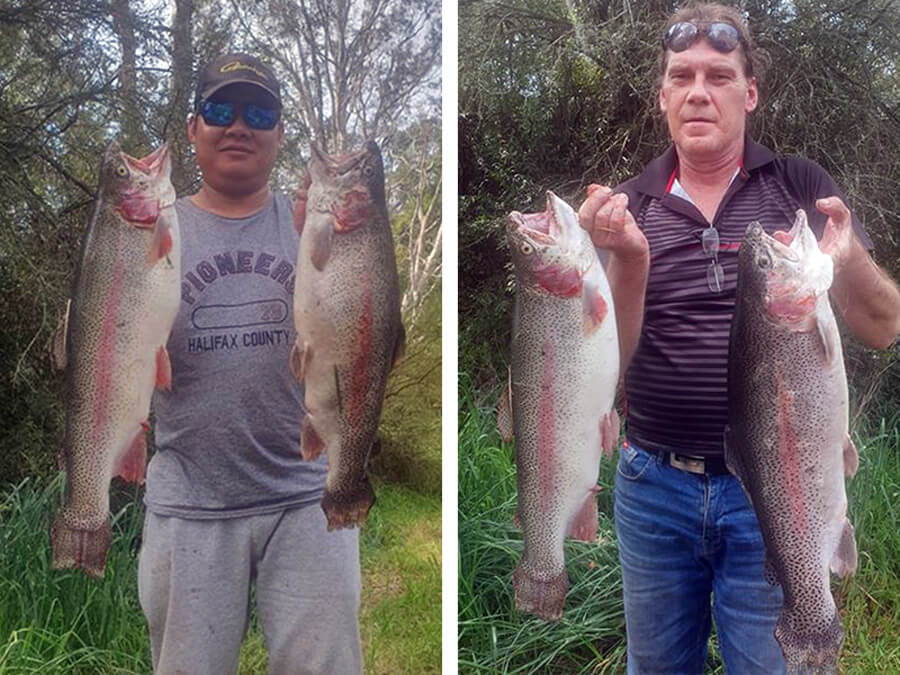 Kane Overton, Jony Ung and Victor Bodorik smashed the fish on the Goulburn River near Taggerty using Powerbait and Tassie Devils. A couple went nearly 12 pound and were great fighters on light gear with many more released.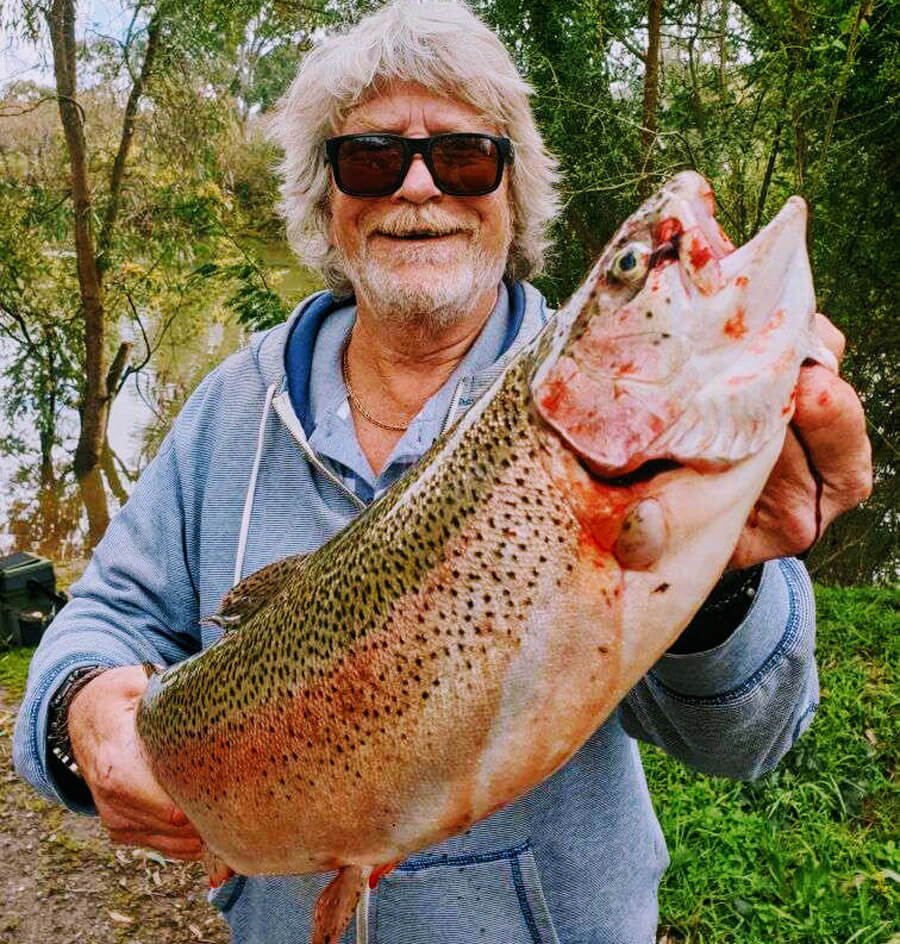 Terry Sheppard with a solid rainbow from the Goulburn River.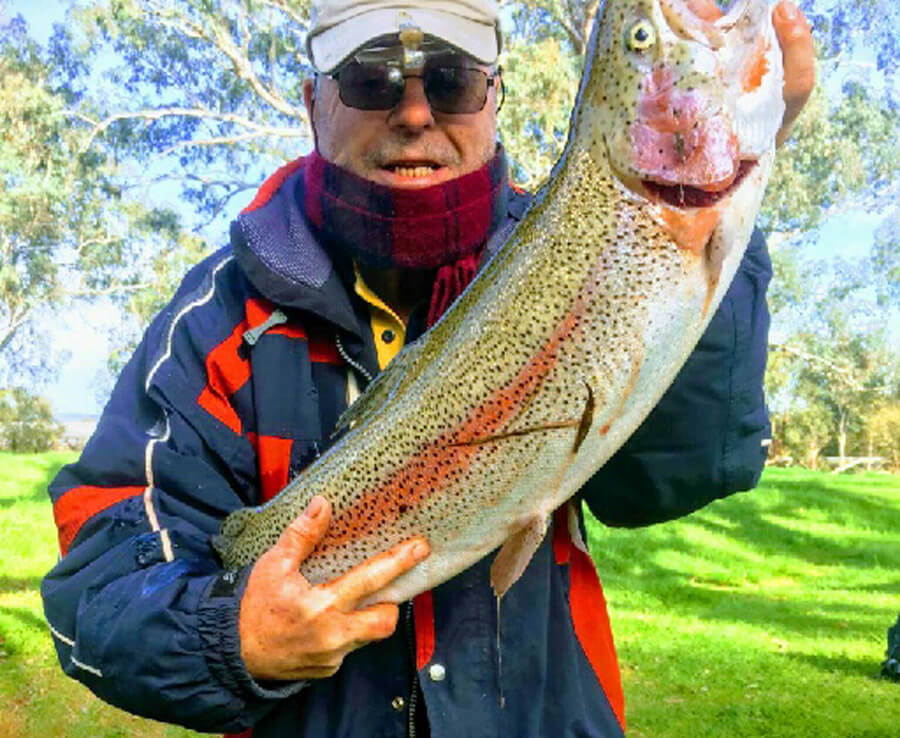 Rob Tynan's nice rainbow trout from his trip to the Goulburn River.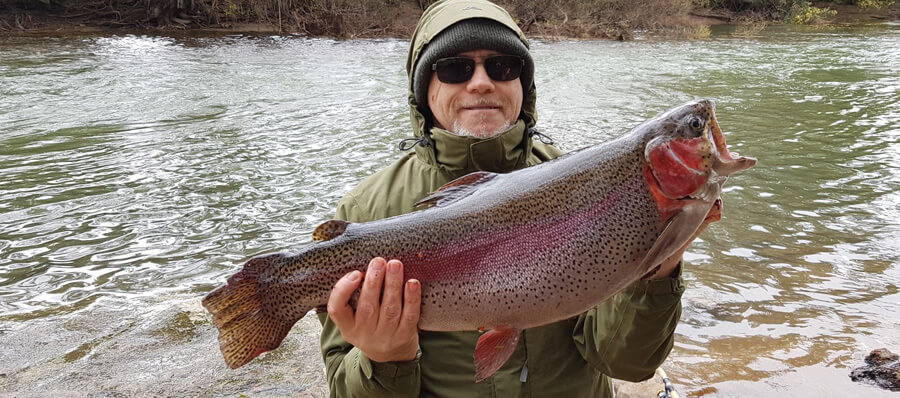 David Montebello landed this stonker rainbow fishing Blue Gums on the Goulburn River last week.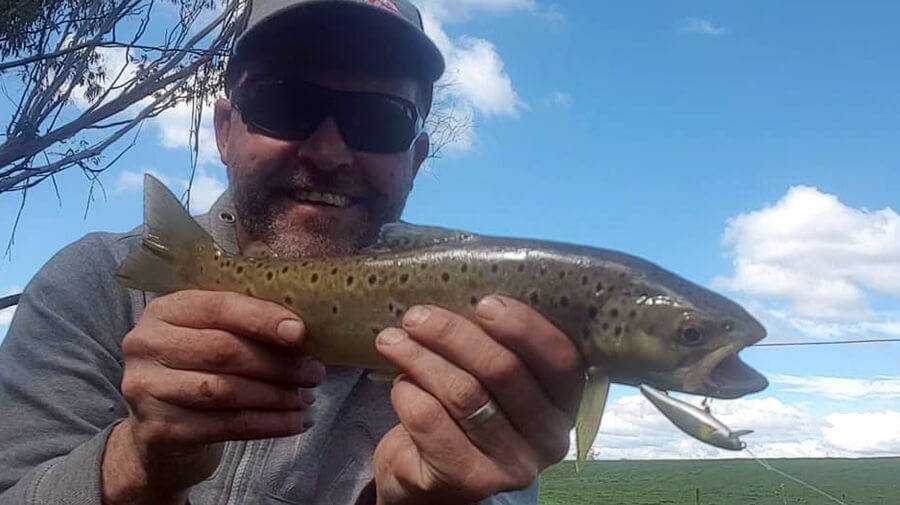 Andrew Ketelaar fished the rivers in West Gippsland and landed some nice brown trout on diving minnow lures.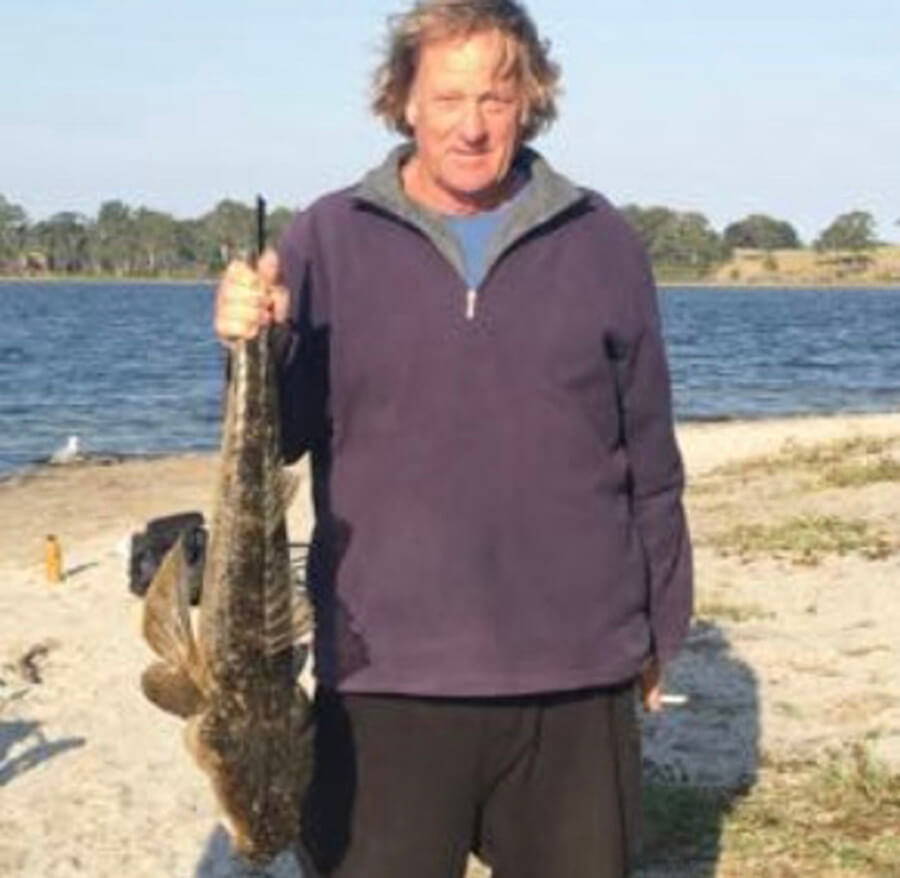 John with a cracker flathead caught and released at Lake Tyres on the weekend.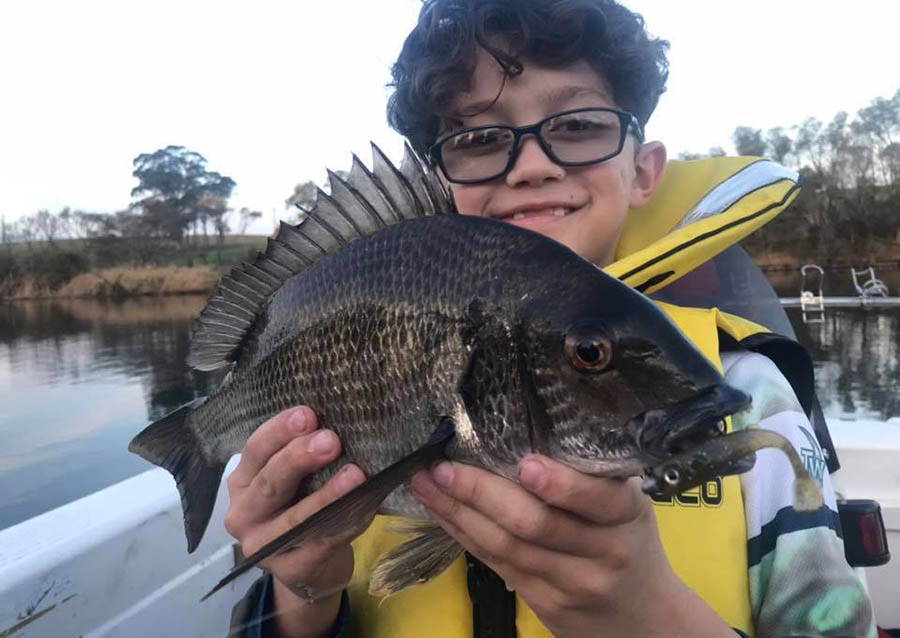 Lewis Milito with a fantastic bream caught on a soft plastic fishing one of the many fantastic rivers on the east coast.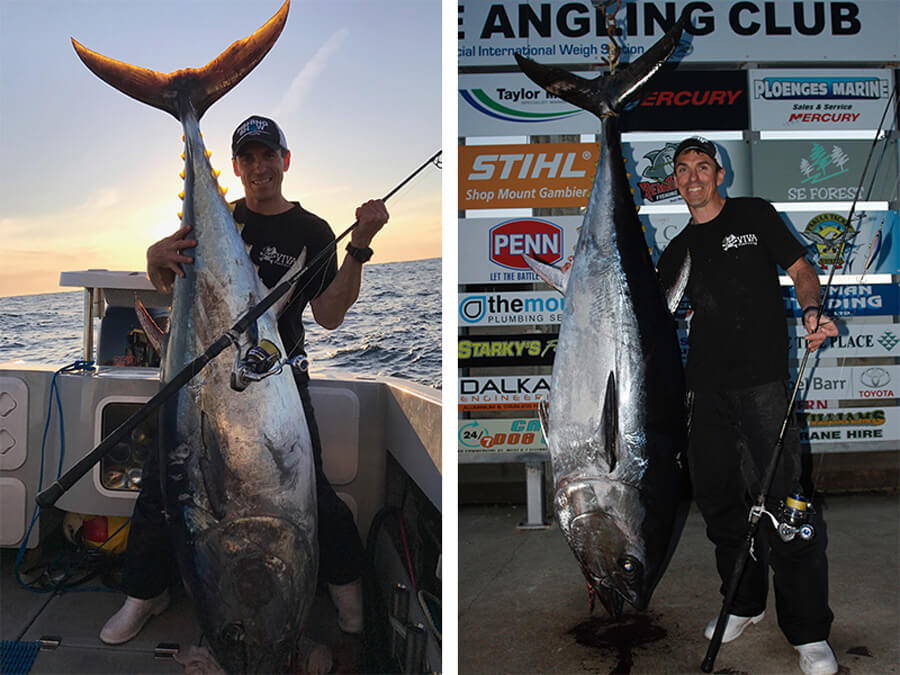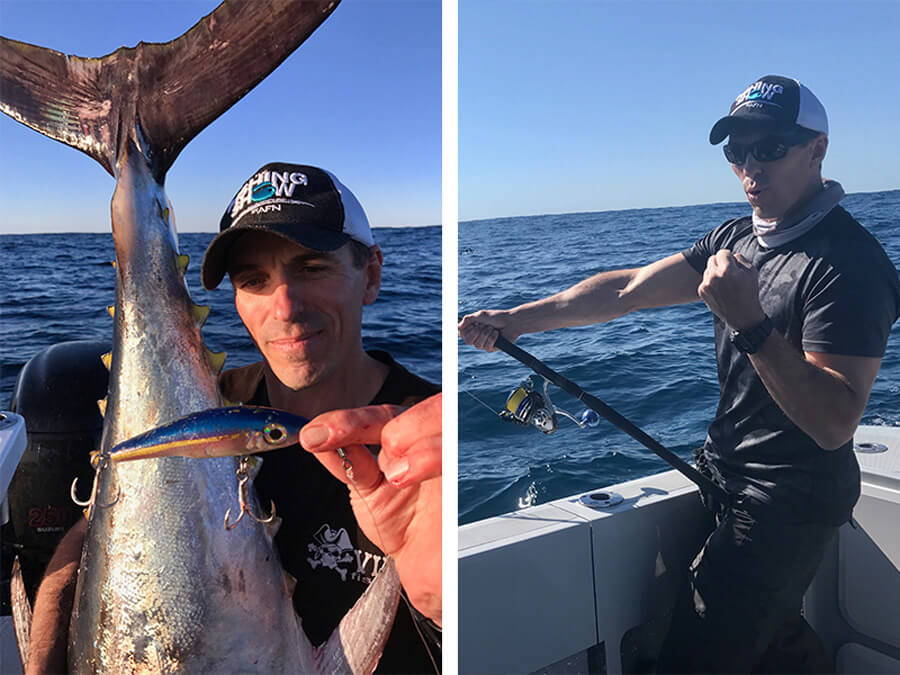 Jason Taylor with an epic 132kg SBT caught on a stickbait. This fish has been put out there as a pending record Southern Bluefin Tuna caught on a stickbait and is an absolute dream catch. Great work Jase!
IFISH WITH TACKLE WORLD SERIES 14
TALKING FISHING - C31 TV - TUESDAYS @8.30PM
Catch "Talking Fishing" on Melbourne's C31 TV (CH44) at 8.30pm each Tuesday night. Staff members David Kramer and Adam Ring together with Steve "Trelly" Threlfull host Australia's only "Live to Air" fishing television program at this prime time-slot. Put Tuesday night's at 8.30 away in your weekly diary of TV shows to watch!
The smartest dogs are; 1) border collie; 2)poodle; 3)golden retriever.


Good Luck with your fishing and stay safe on the water,

The TEAM at Tackle World Cranbourne & Mornington