Trout Season opened over the weekend and Fisheries Victoria dropped 7 tonnes of ex-brood rainbow trout into the Goulburn river. Without a doubt it was a success providing countless anglers the chance to catch a stonker. From most reports the best time was first light but fish were caught throughout the day while the water stayed clear. Paddle tail soft plastics were very productive but other options included diving minnows, spinners, fly and PowerBait. It is worth noting that PowerBait has proven to be a great option when the water has become dirty from rain. These fish will continue to be caught for the next few months so grab your inspiration from the images below and give it a go!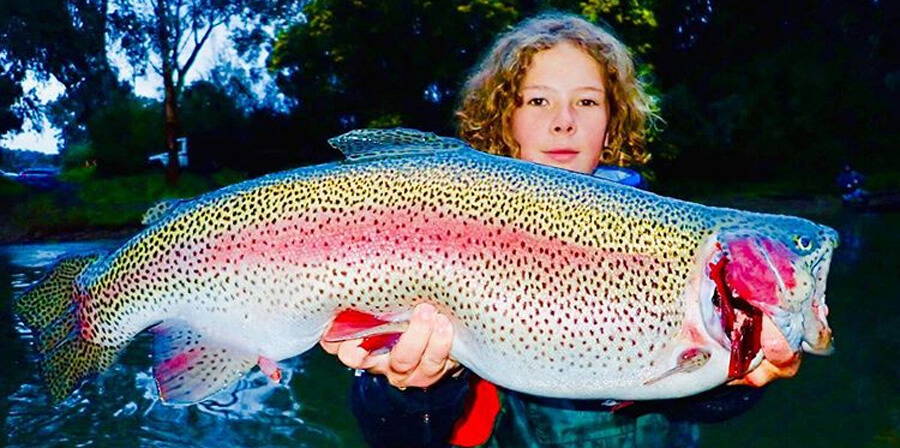 Marlon Blackford with one of many caught on T-Tail minnows.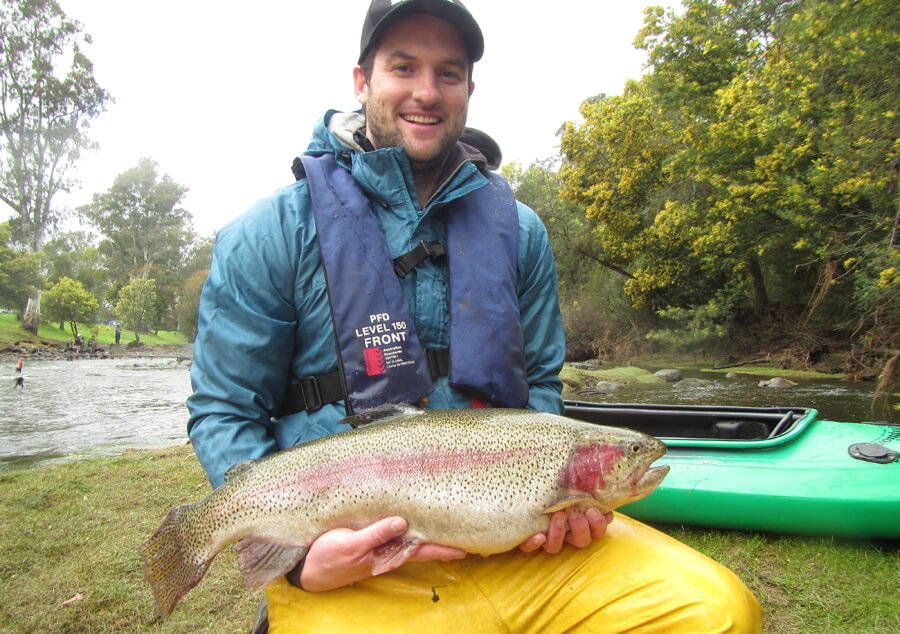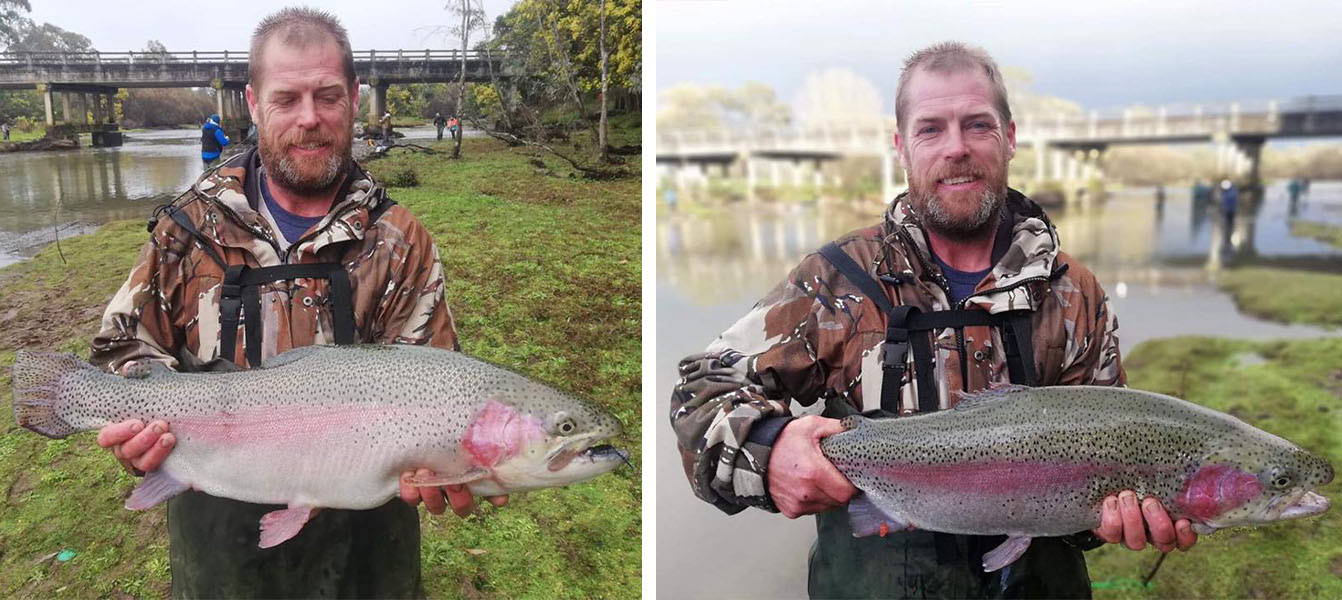 James Sivyer, 6kg and 3kg.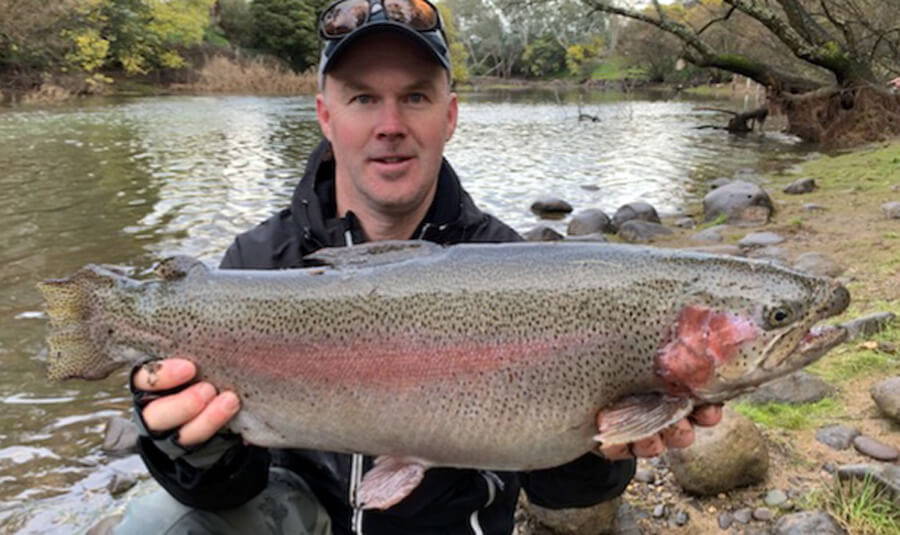 Dean Barnett, 12lb on a soft plastic lure.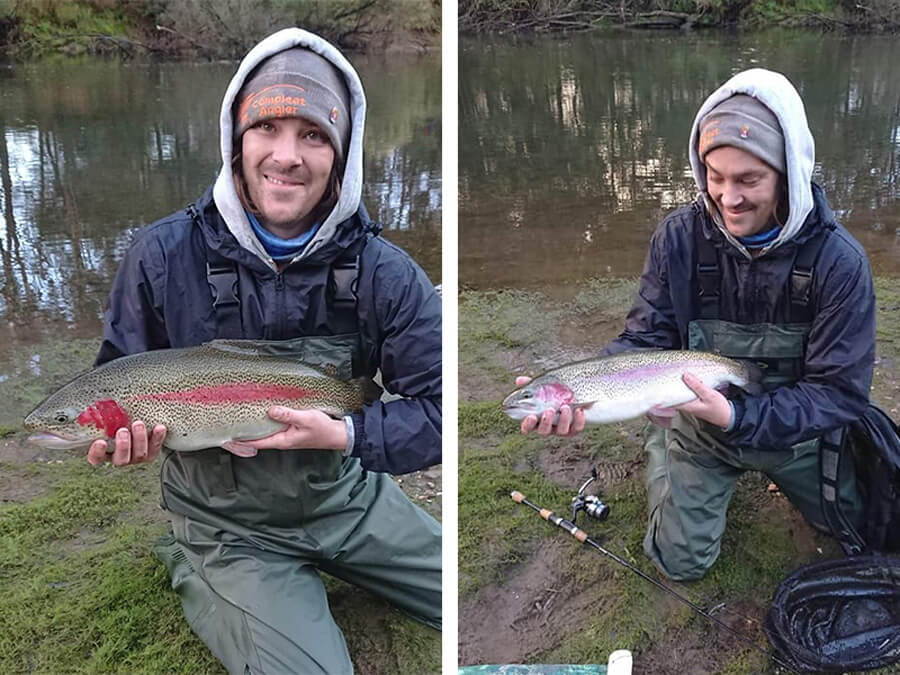 Anton Davies, 3 nice rainbows on spinners.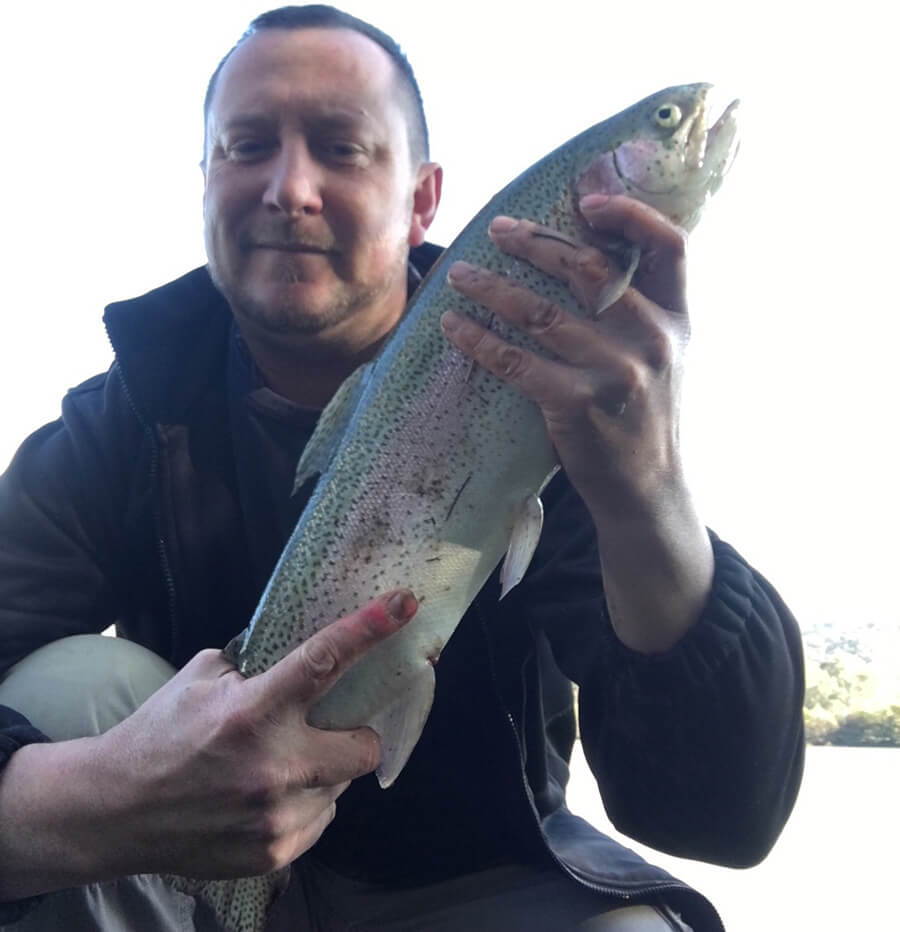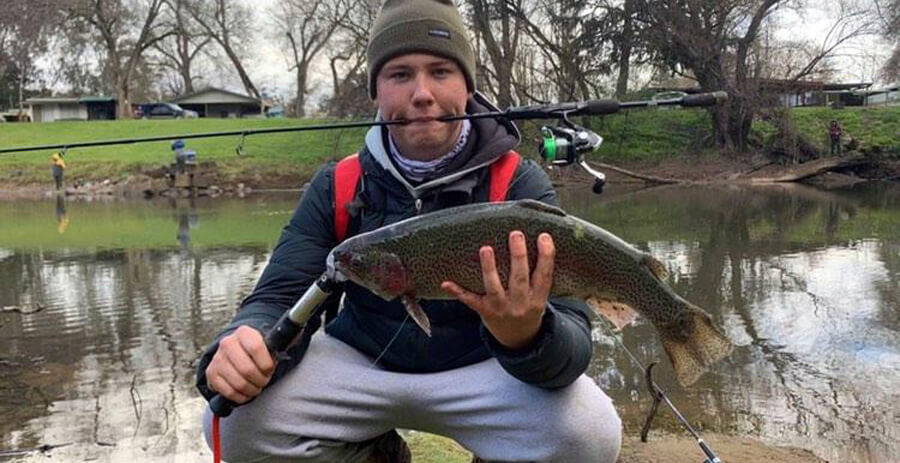 Braidyn Berkley, 50cm on a Zman GrubZ soft plastic.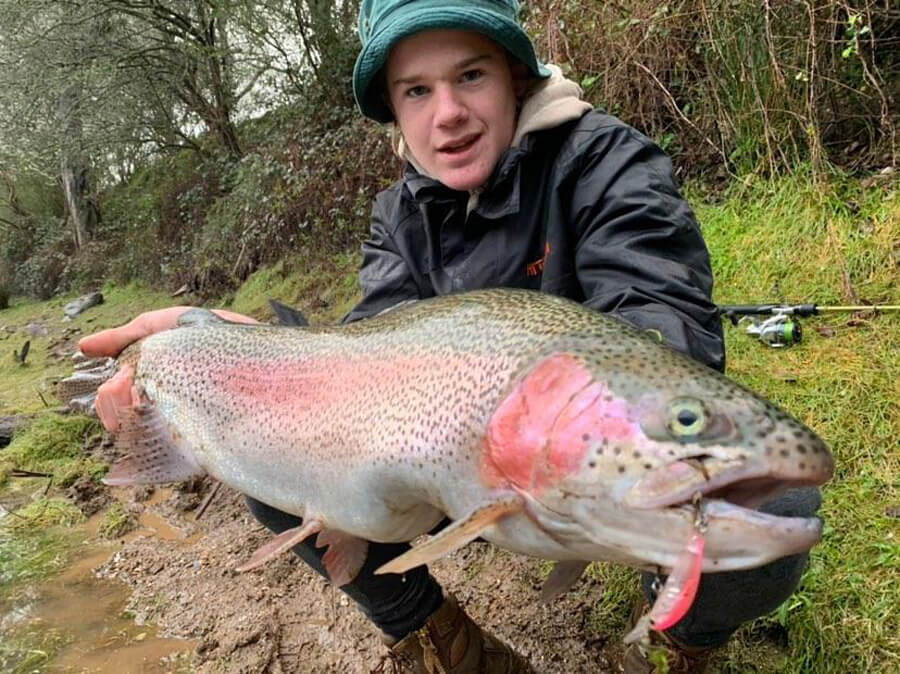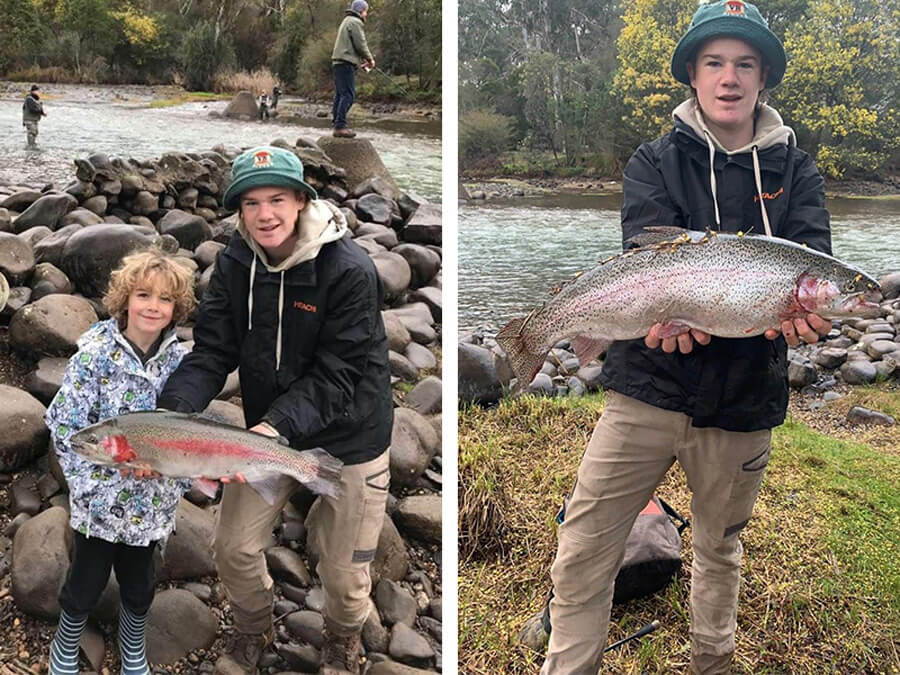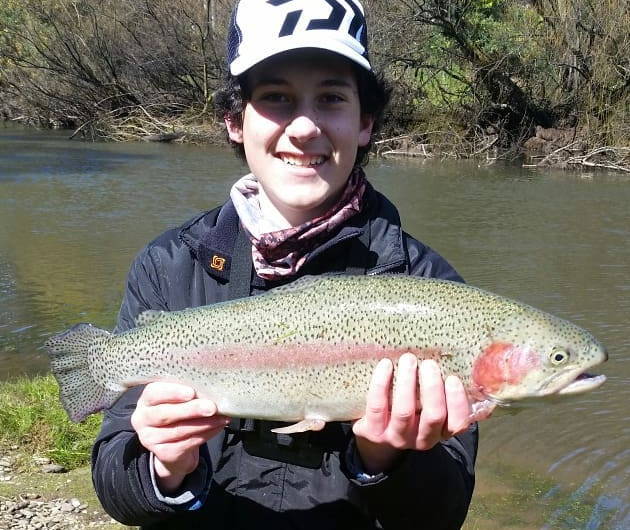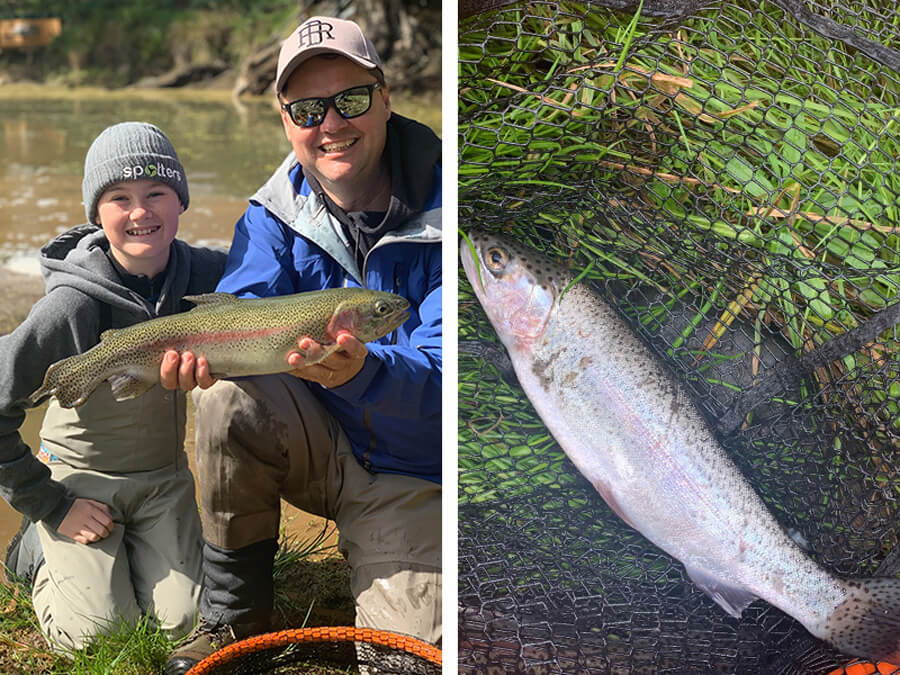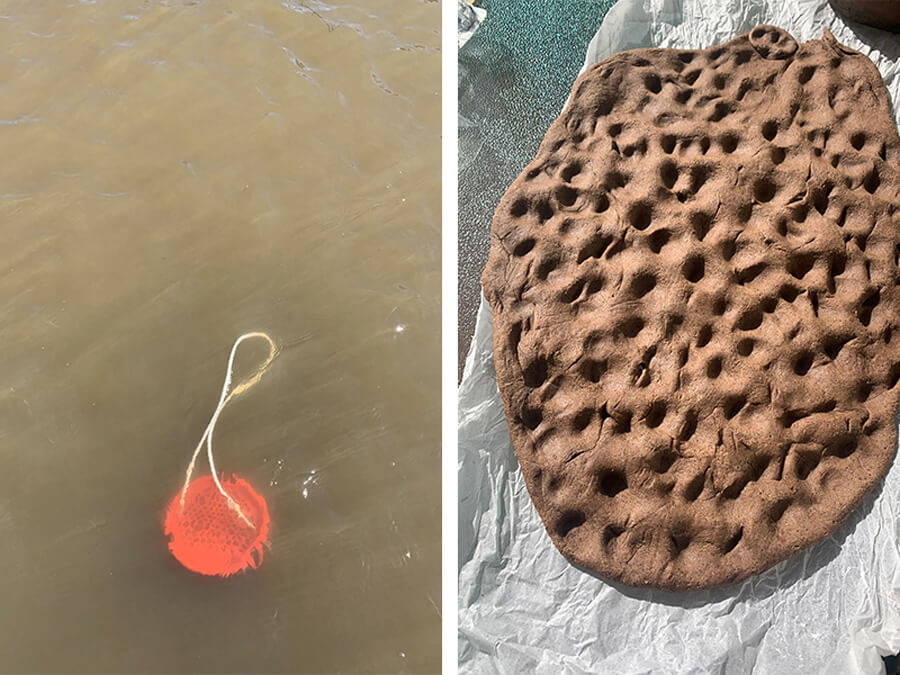 Paul & Jet hit the Goulburn River on Monday in search of some stonkers but with Sunday night's rain the Goulburn had turned to choccy milk. They boys managed 2 fish in tough conditions but it was hard work that got the rewards. Most spots tried were no good for lure fishing but not being ones to give up PW used Google Maps to find where drains were dumping the dirty water into the river and checked above those for clearer water. Once they found a clearer section of the river they gave lures a go but soon found it wasn't working. Thinking on their toes the boys set up paternoster rigs with a 5ft distance from their whiting sinkers (1 to 2oz) to a 10cm dropper and a size 4 mosquito hook. The bait of choice was PowerBait, both pink nuggets and orange eggs worked as they kept up off the bottom in the current. To help bring fish into the holes they used a berley pot at their feet and lobbed balls of berley into the holes as well. The results speak for themselves with an ex-brood and a local fish landed and 2 missed bites.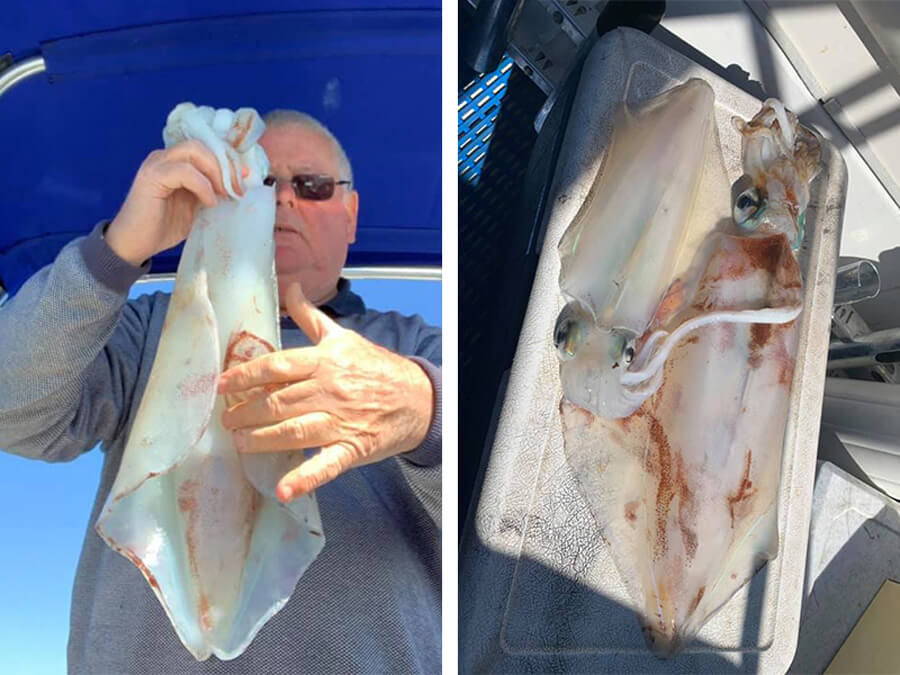 Don Wood fished Ventnor and managed a couple of solid squid on the drift.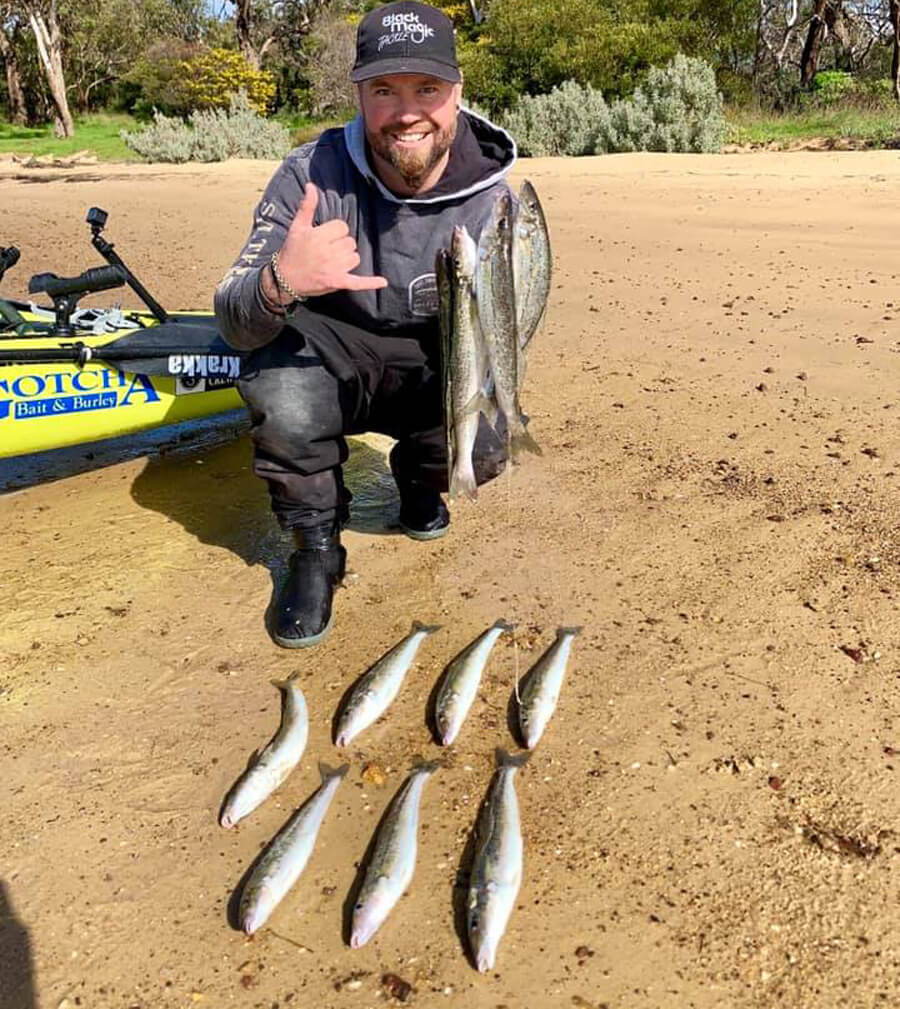 Brendon Hogg fished the Hastings Channel on Sunday and managed a nice bag of whiting.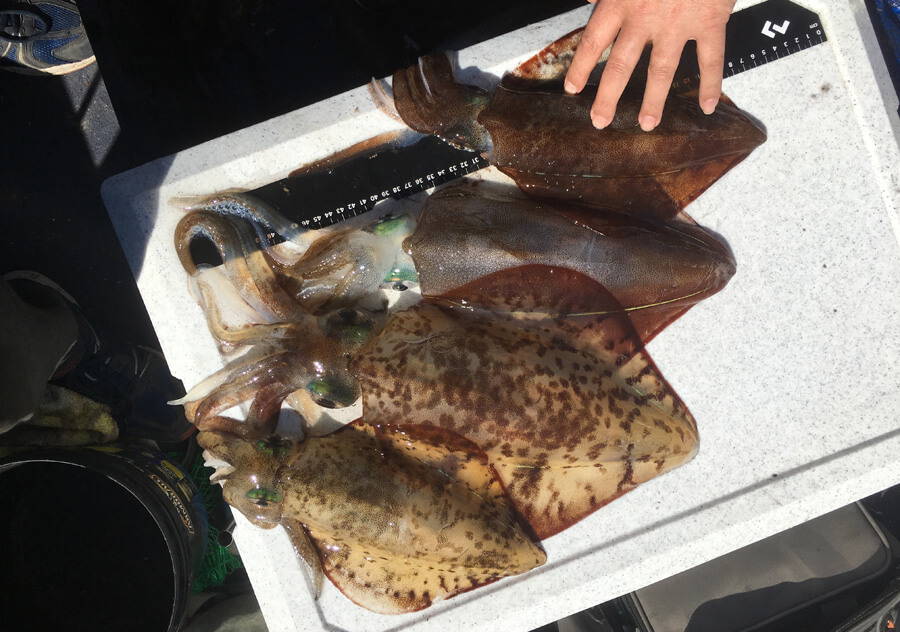 Steve Donlon found some nice squid fishing the Tyabb Bank. Western Port is definitely producing fantastic squid at the moment.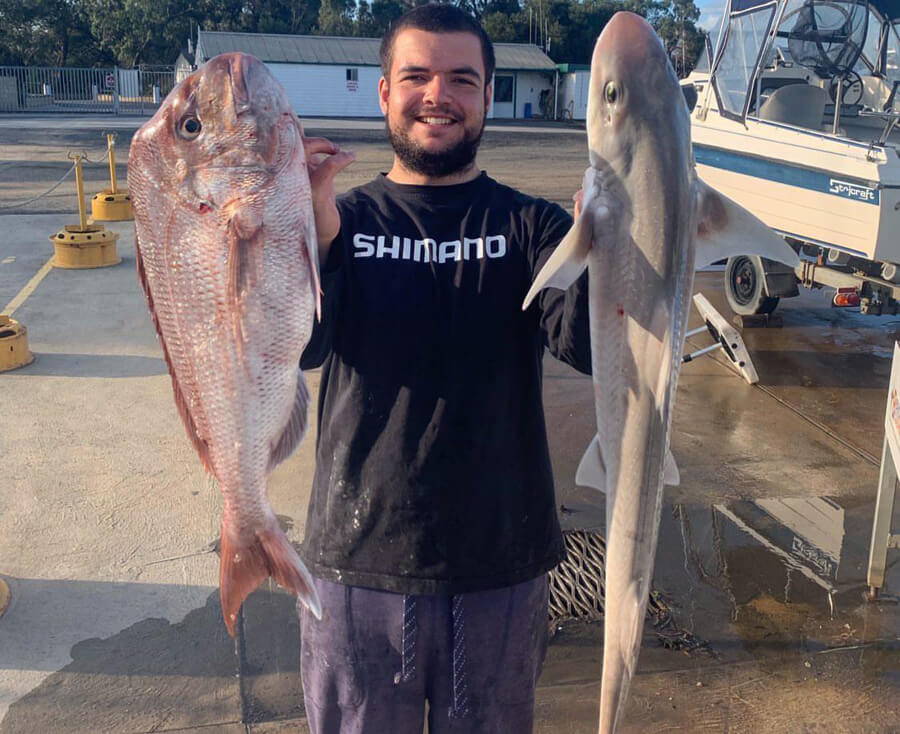 Sam Triplett fished the top end in search of an early snapper and was rewarded with not only a nice snapper but also a nice gummy shark both caught on fresh couta baits.
Chris Preston fished the start of the run out tide out from Red Rock Point in 23 metres and managed 1 nice gummy using trevally for bait. Chris reports having to fish through the seven gillers and swell sharks until the tide started to run hard which is when this gummy showed up. Great catch mate!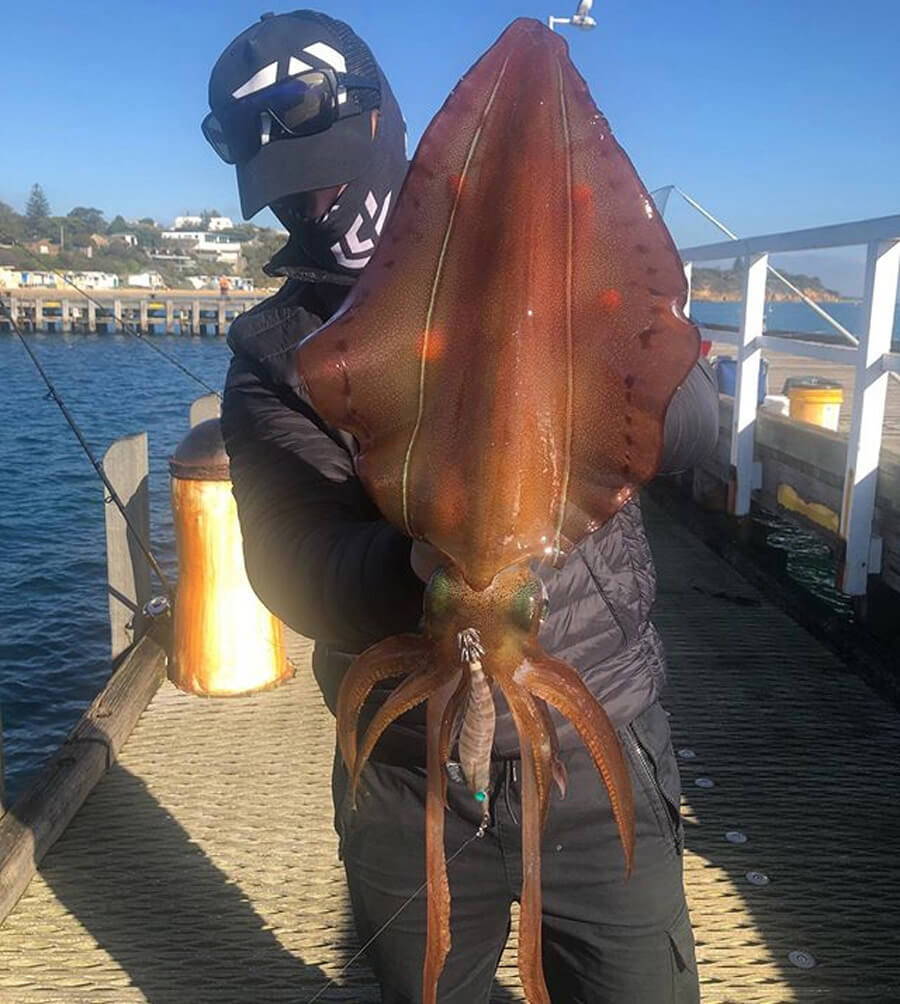 Tarran Van Egmond with a monster Portsea Pier southern calamari caught on a Yamashita squid jig.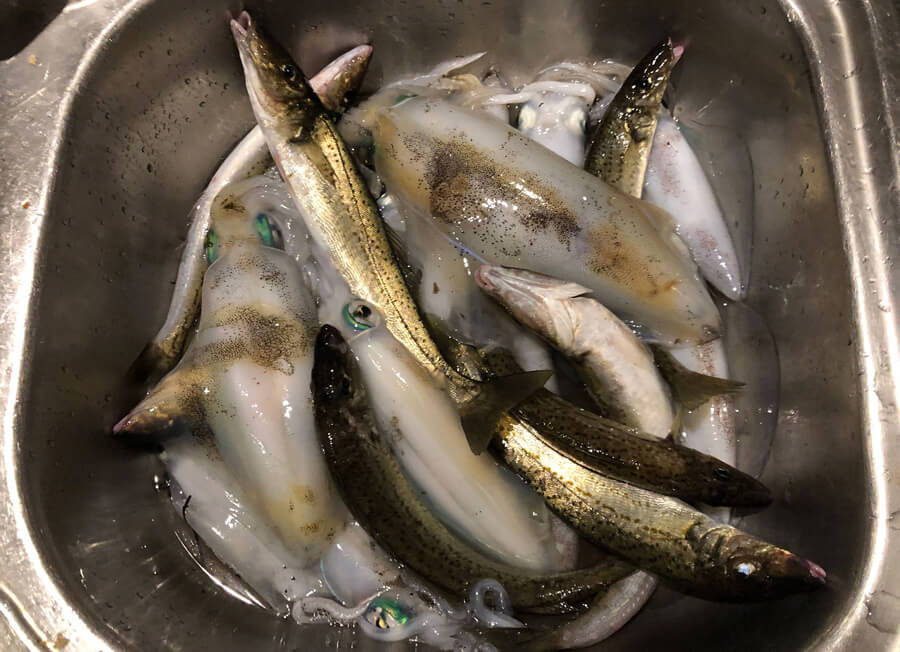 Tibi Flora started his trip fishing Prince George for squid and bagged in no time using black jigs, he then moved to St Leonards in search of whiting and managed a dozen quickly.
The barrel tuna out from Portland (and Port Mac) have been nothing short of amazing with big numbers of fish caught this week ranging from 60kg to 140kg. Most have reported fight times to be under 30 minutes; if you were on the fence about chasing a barrel then let the photos below convince you now is the time to go.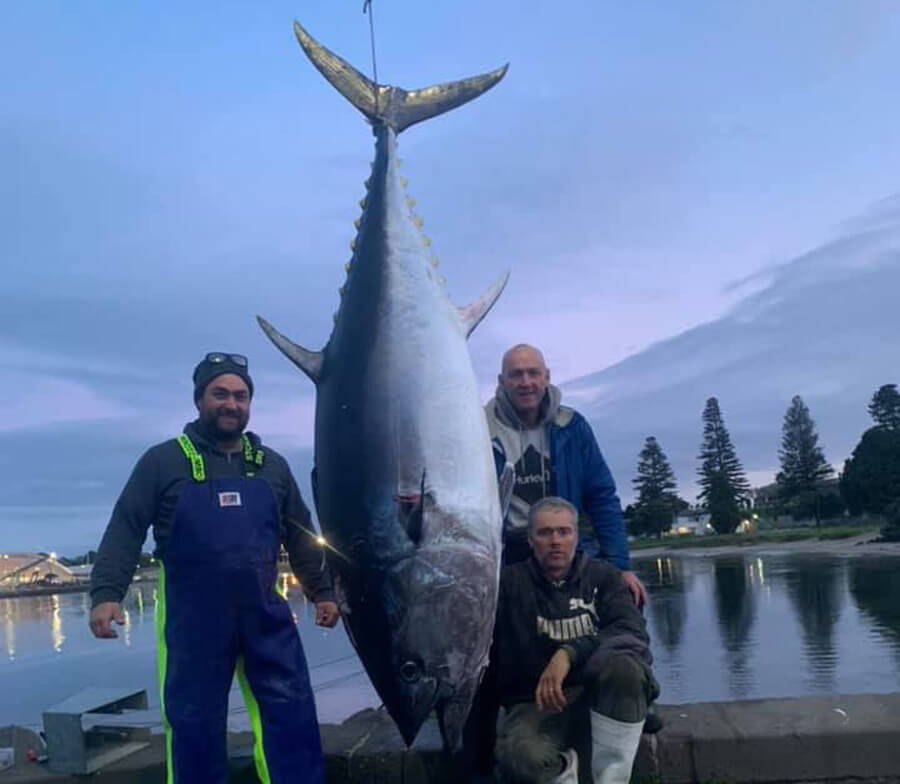 Daniel Zagami and James Rogers, 131kg (cleaned).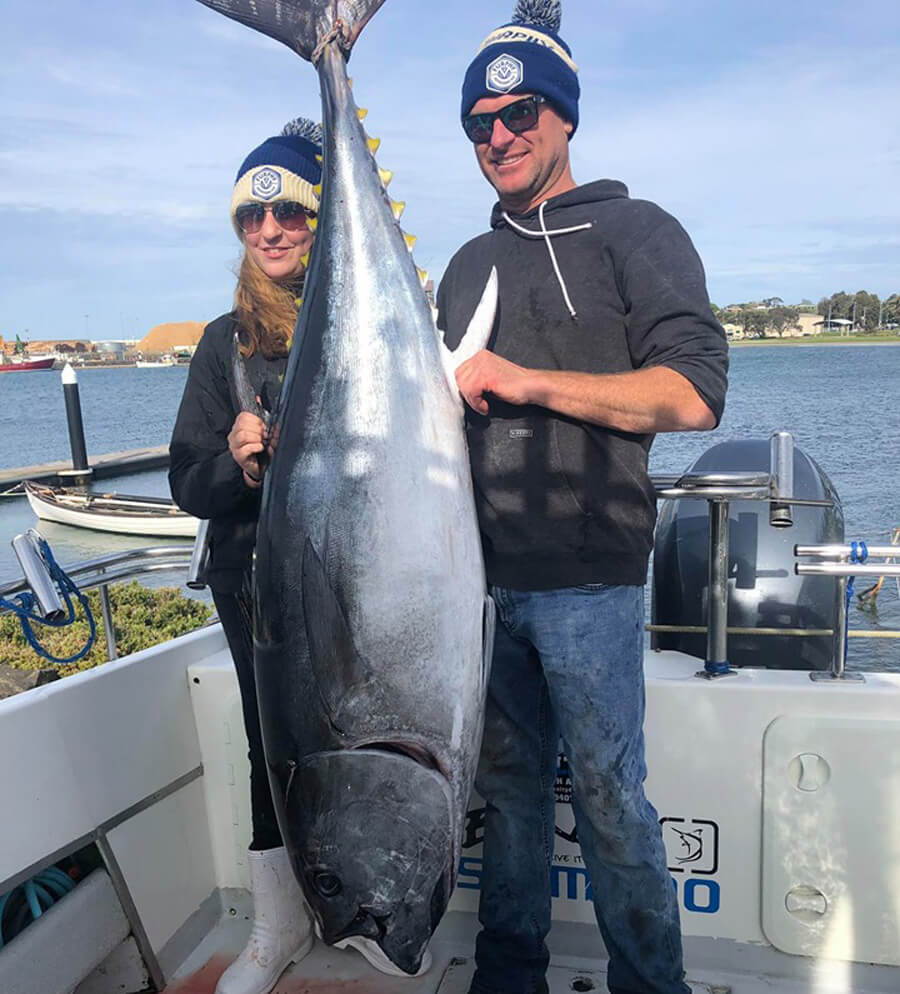 Ashby Hoey, 82kg (cleaned).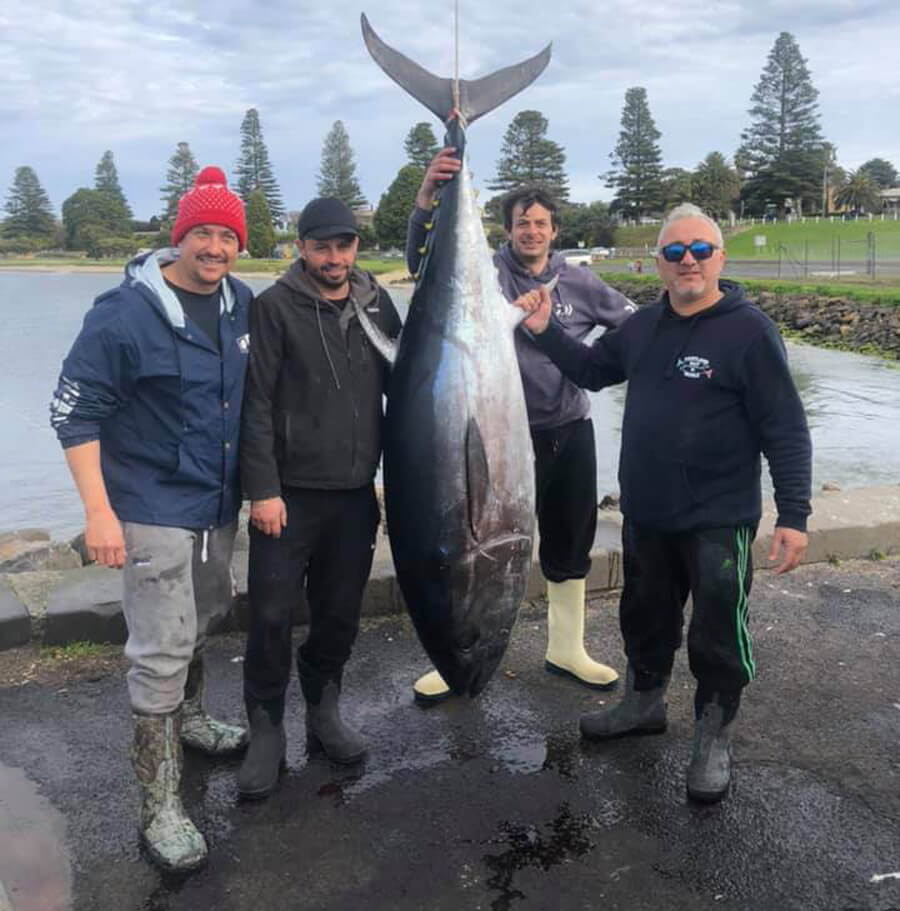 Alesandro Guida and co, 123kg (cleaned).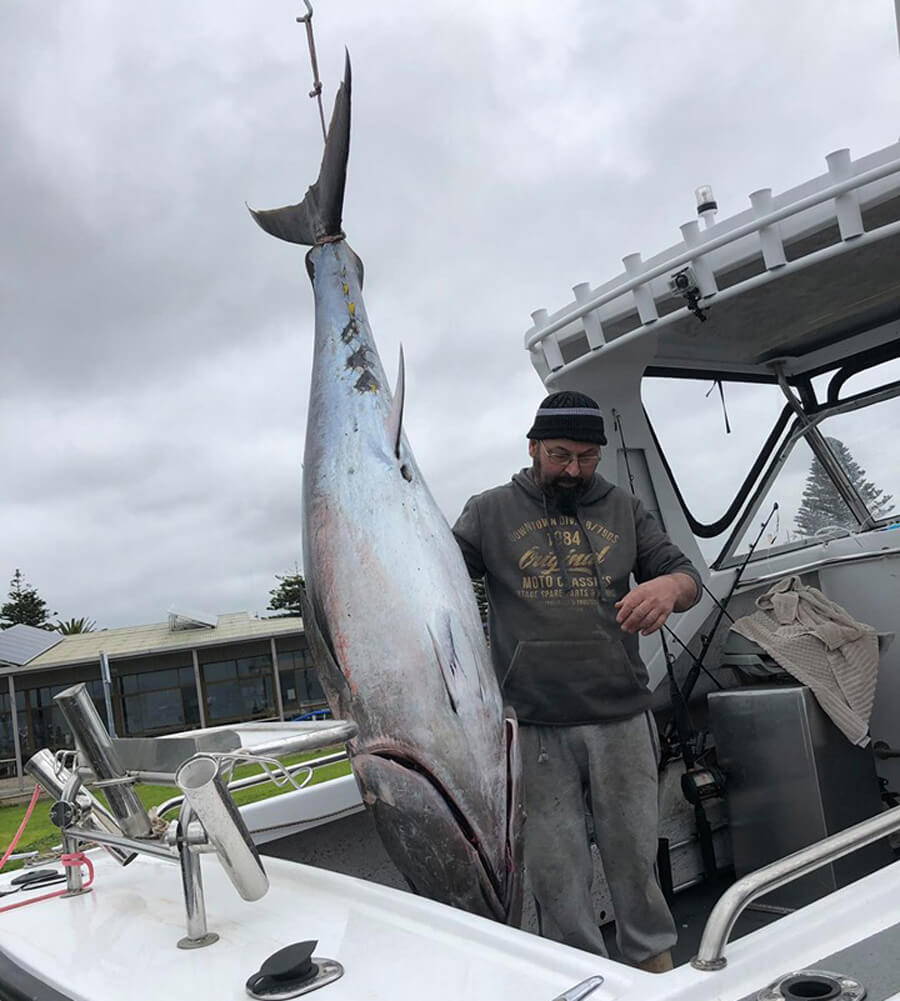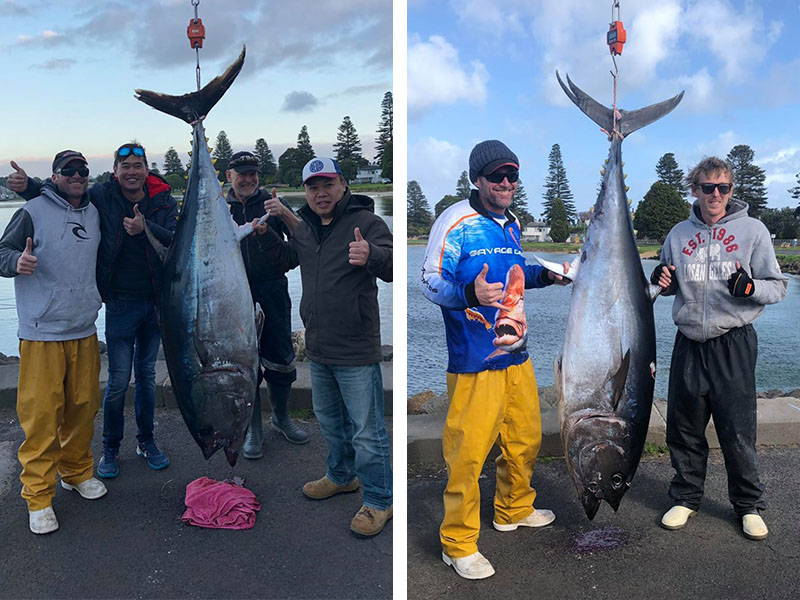 Matt Hunt, 111kg (cleaned) & 118kg (cleaned).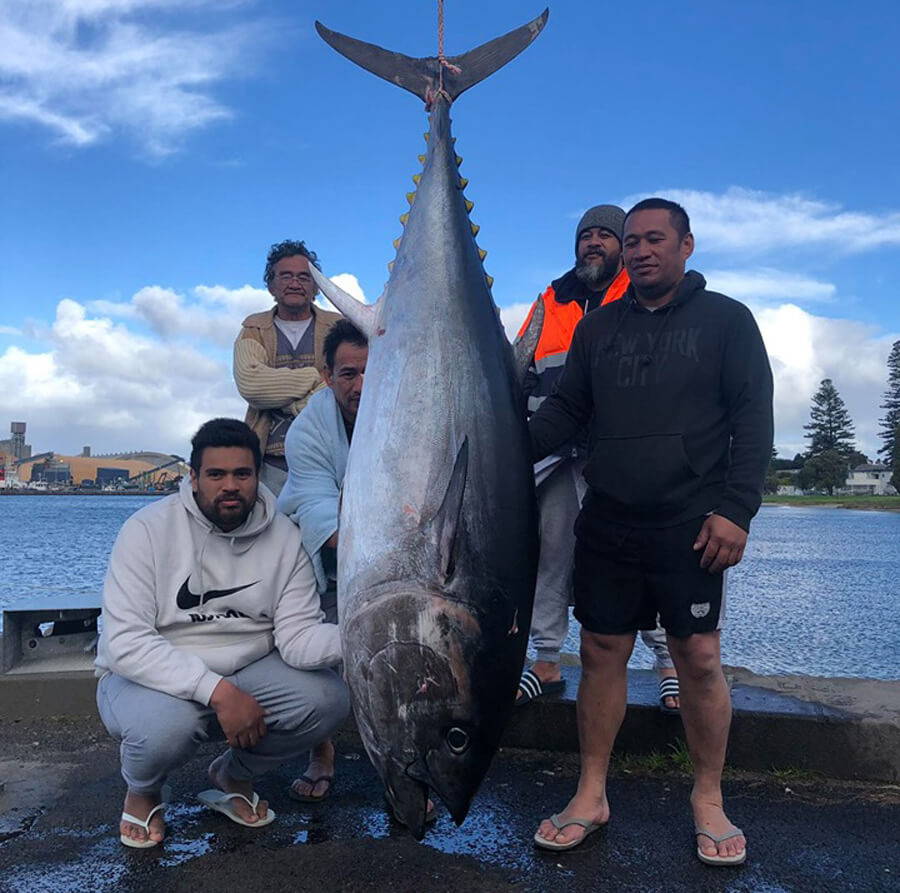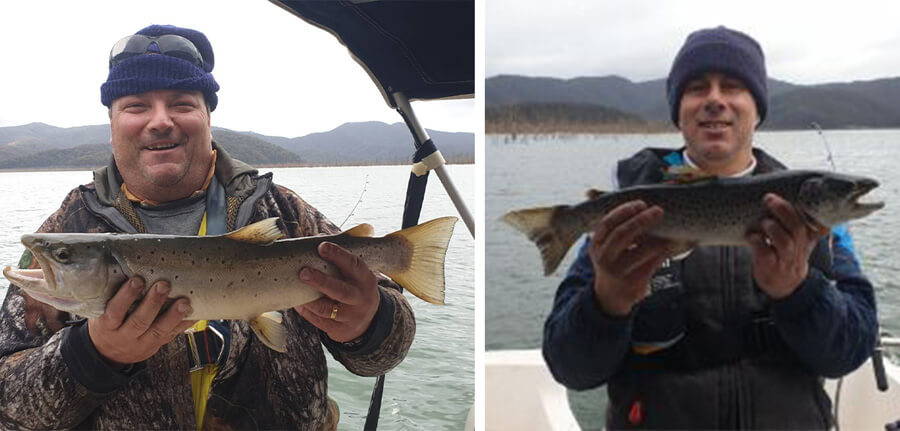 Roy Cusani and Arthur Berias caught some fantastic brown trout flatlining Tassie Devil lures last week.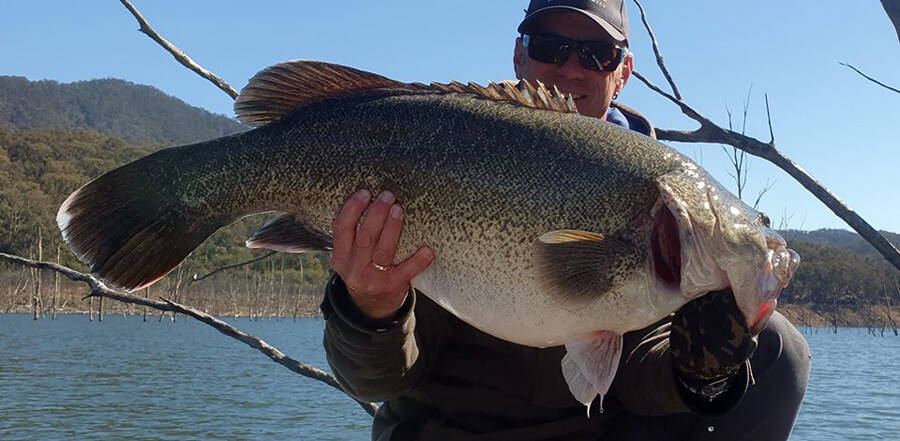 Paul Thomas snagged this ripper Murray cod fishing Lake Eildon this week, the fish took his lure on the drop.
Bernard Abrams fished Gunnamatta surf beach and found the salmon to come on the bite in the late arvo and used metal slugs on light tackle.

Andrew Ketelaar fished a stream near Erica to open his trout season and managed a couple of nice browns on Laydown Minnows.
Kris Vatanopast landed this cracker 110kg barrel out of Port Mac fishing with Mason Schulze and Filip Erovic, they also landed another at 130kg.
IFISH WITH TACKLE WORLD SERIES 14
TALKING FISHING - C31 TV - TUESDAYS @8.30PM
Catch "Talking Fishing" on Melbourne's C31 TV (CH44) at 8.30pm each Tuesday night. Staff members David Kramer and Adam Ring together with Steve "Trelly" Threlfull host Australia's only "Live to Air" fishing television program at this prime time-slot. Put Tuesday night's at 8.30 away in your weekly diary of TV shows to watch!
The Guinness Book of World Records holds the record for being the book most often stolen from libraries.


Good Luck with your fishing and stay safe on the water,

The TEAM at Tackle World Cranbourne & Mornington