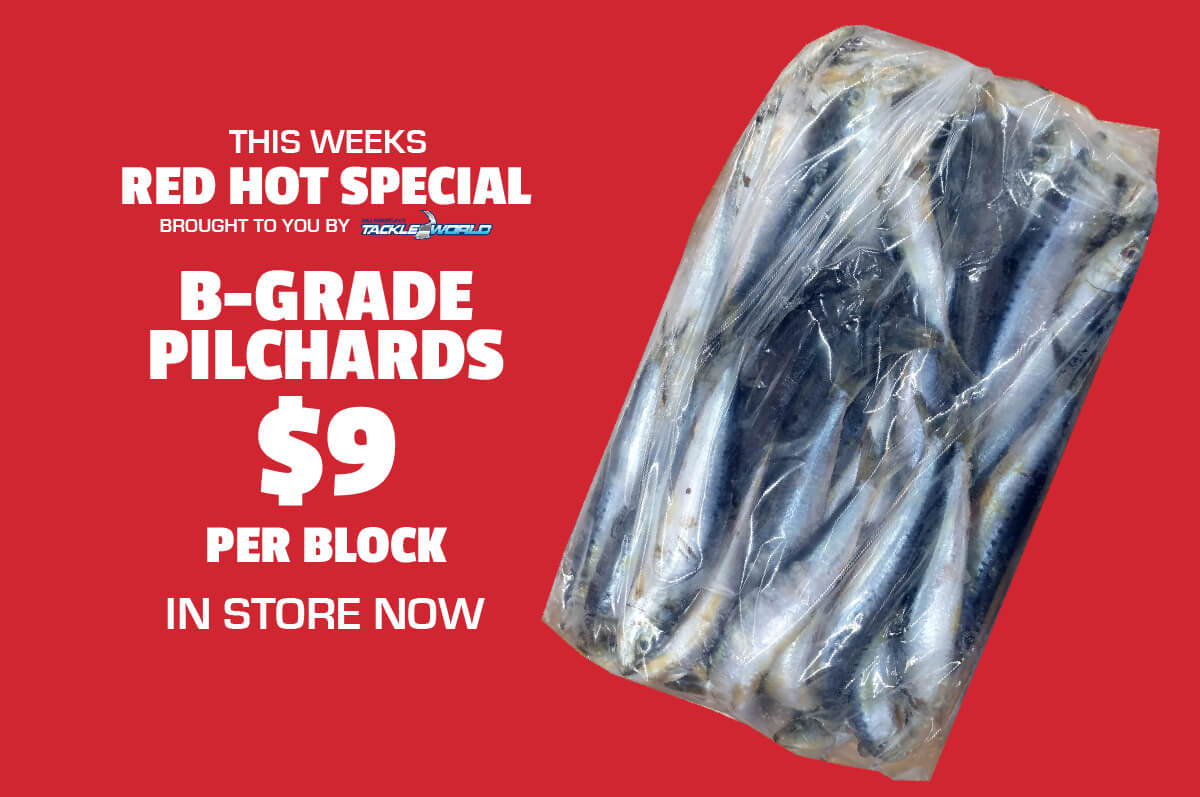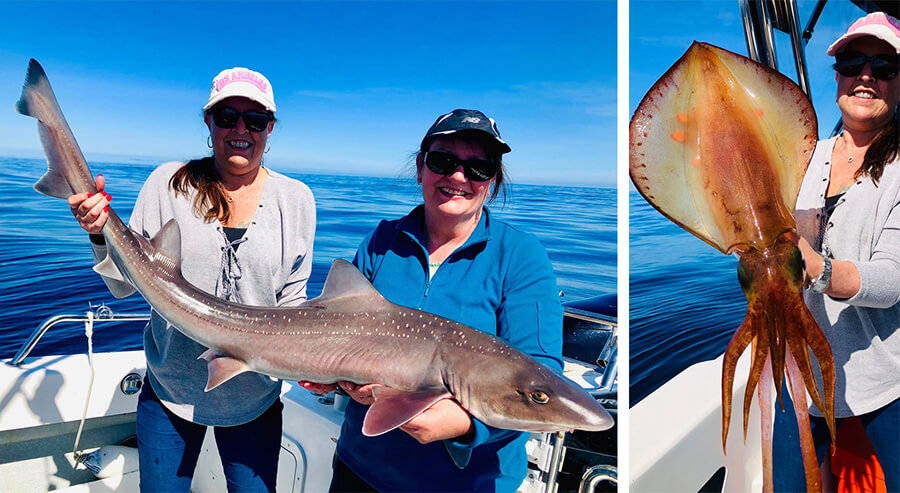 Shaun Furtiere from Think Big Fishing Charters had two keen fisho's on board last week and they weren't disappointed with some nice big calamari and some monster gummies landed.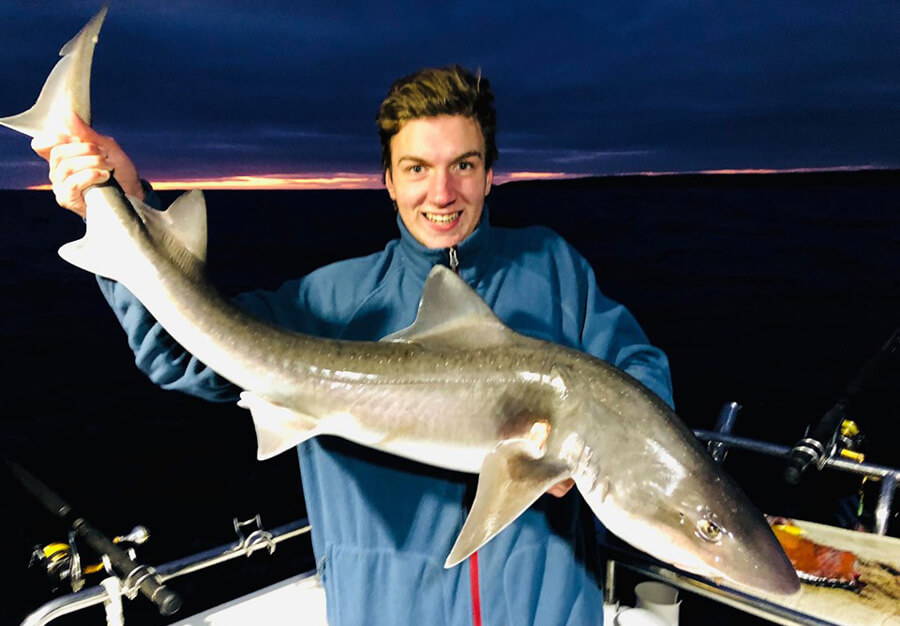 On a separate charter Corey celebrated his 16th birthday with his mates catching a nice gummy shark fishing Western Port, what a great way to celebrate a birthday.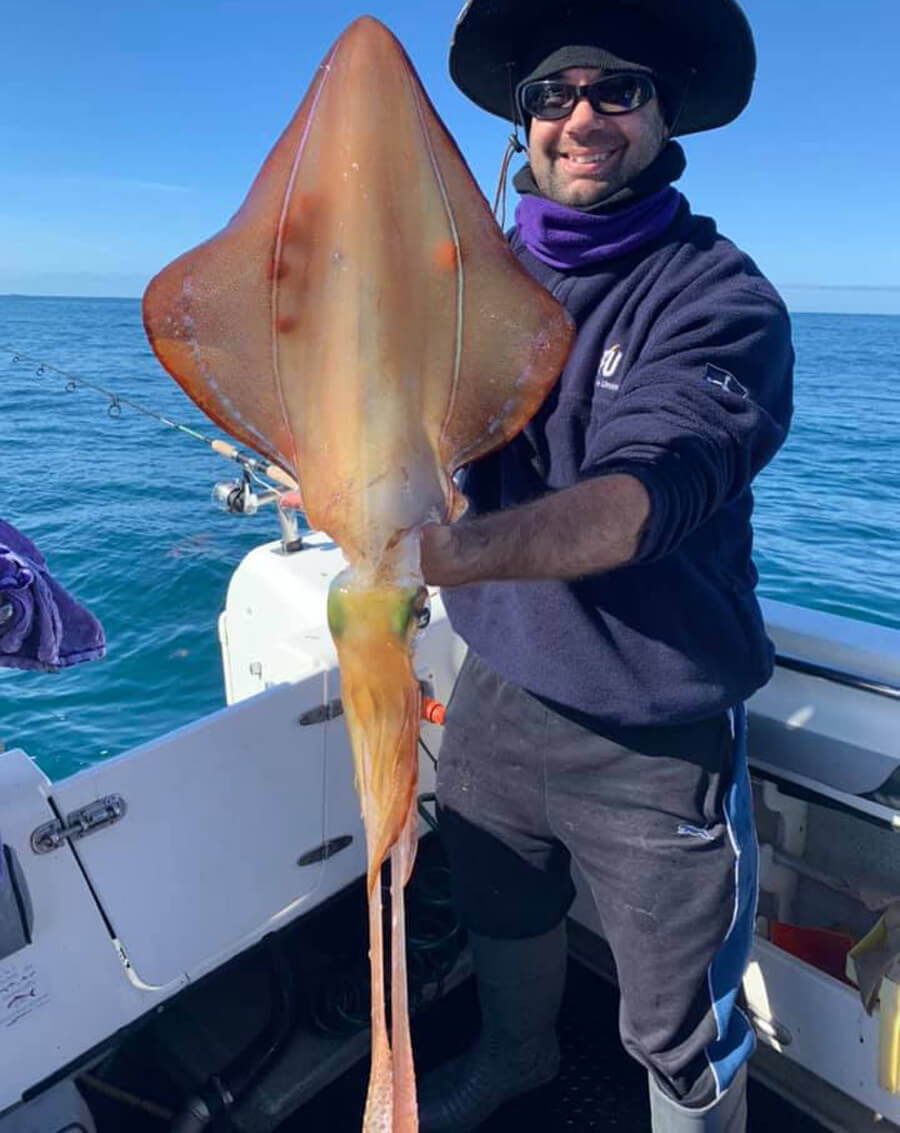 Pat Ellaby and Andy chased some squid off Flinders this week and were able to catch some nice ones to 48cm.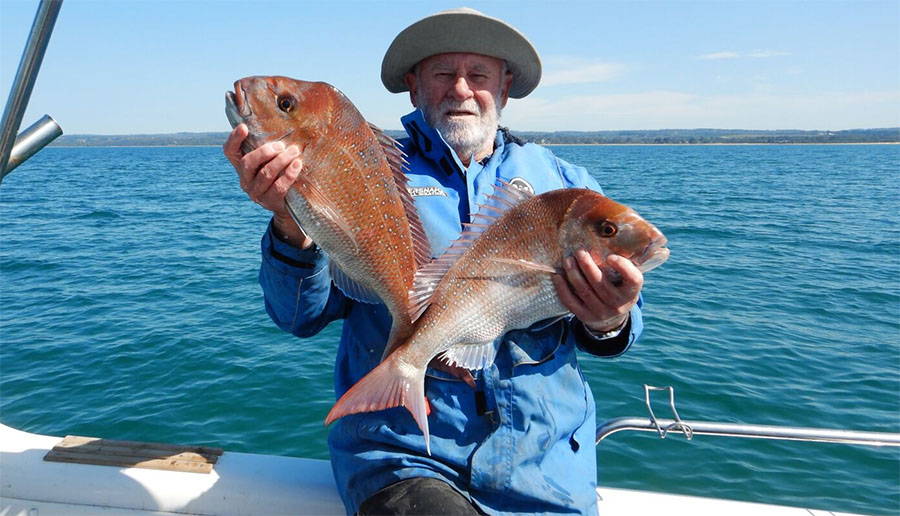 Staff member Don Newman landed his first couple of reds for the season fishing in 18m out from Sandy Point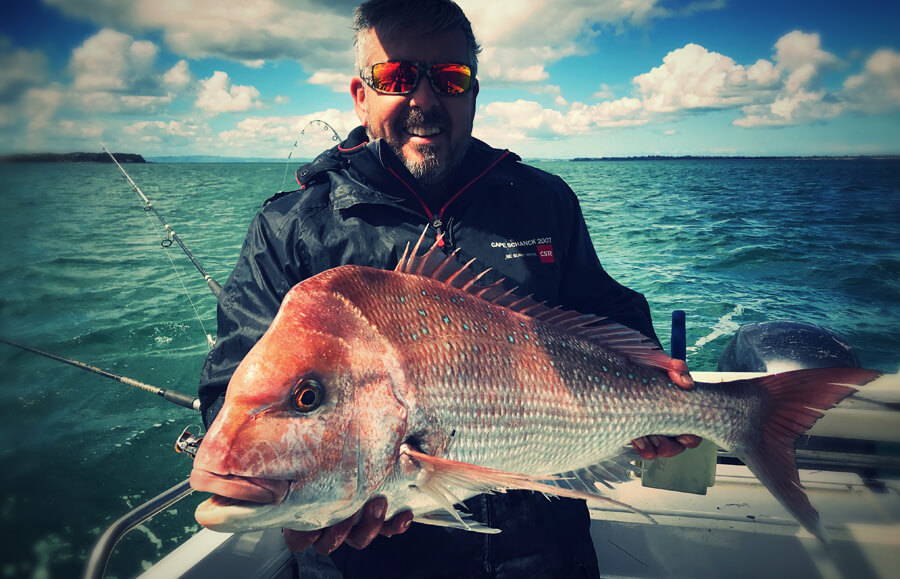 Russell Sheppard fished out from Stony Point last week and caught this ripper snapper on a squid strip during slack tide.
Chris Bonavia took the family for a fish out from Stony Point and Ayden his son landed his first gummy near Tankerton.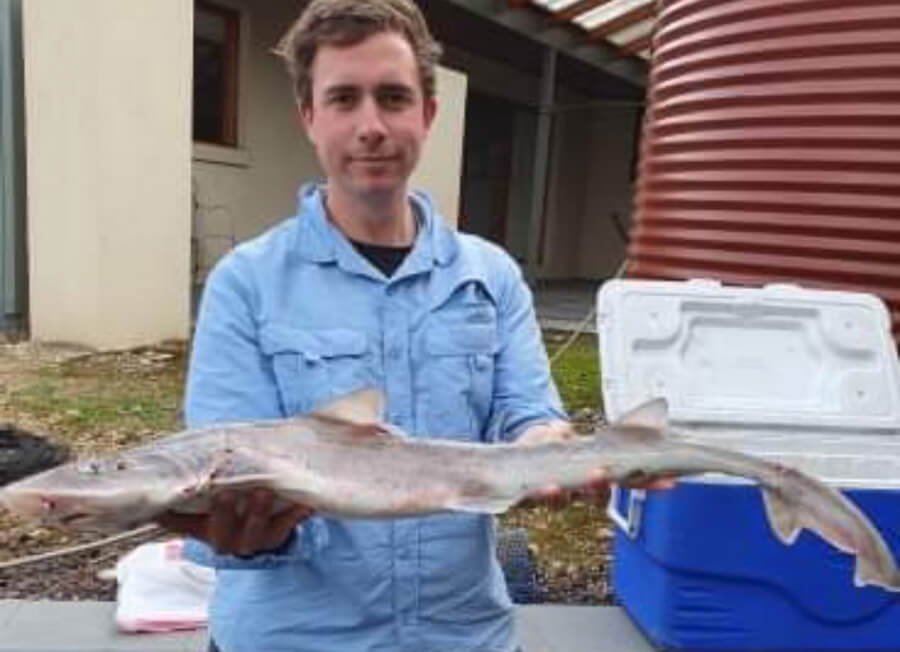 Kyle Fleming caught this nice gummy shark fishing out from Hastings this week.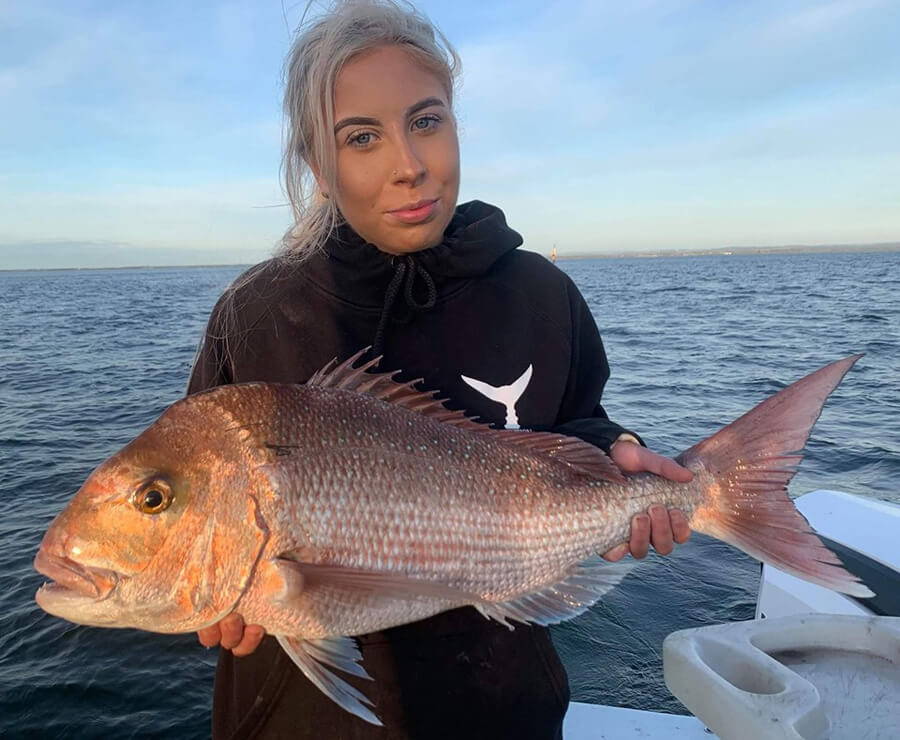 Kristy Blomberg fished the Top End with Dom Gillot in 6 meters and managed a beautiful snapper. Well done Kristy.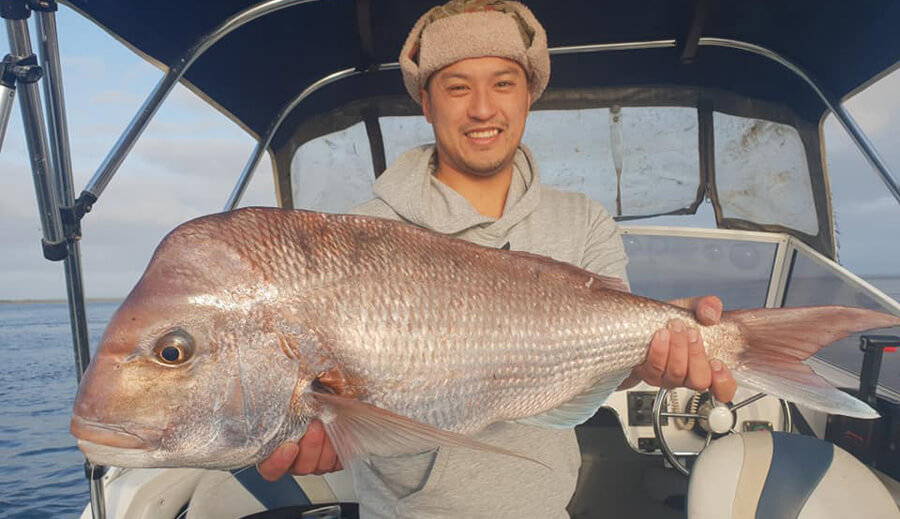 Dorian Do caught this cracking snapper on a pilchard fishing the Top End at slack tide.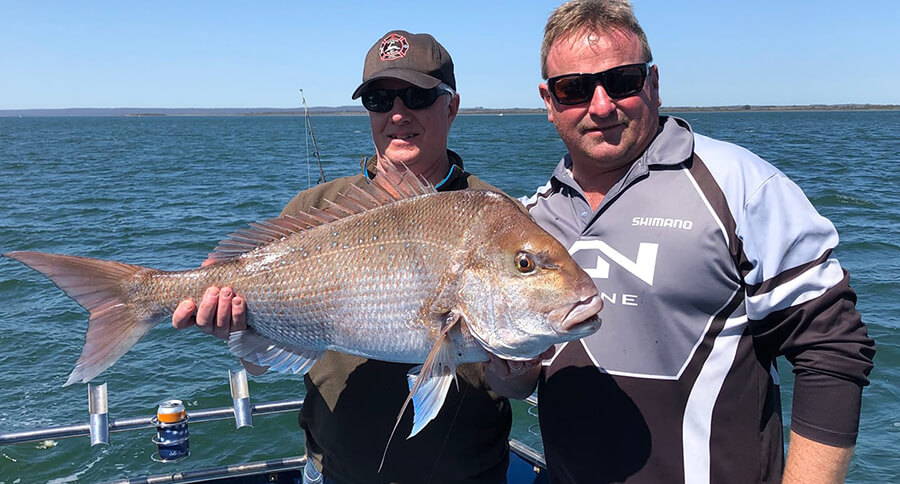 Phil Wasnig from Reel Adventure Fishing Charters got his customer on to a cracker 8.7kg snapper off Warneet. Great work!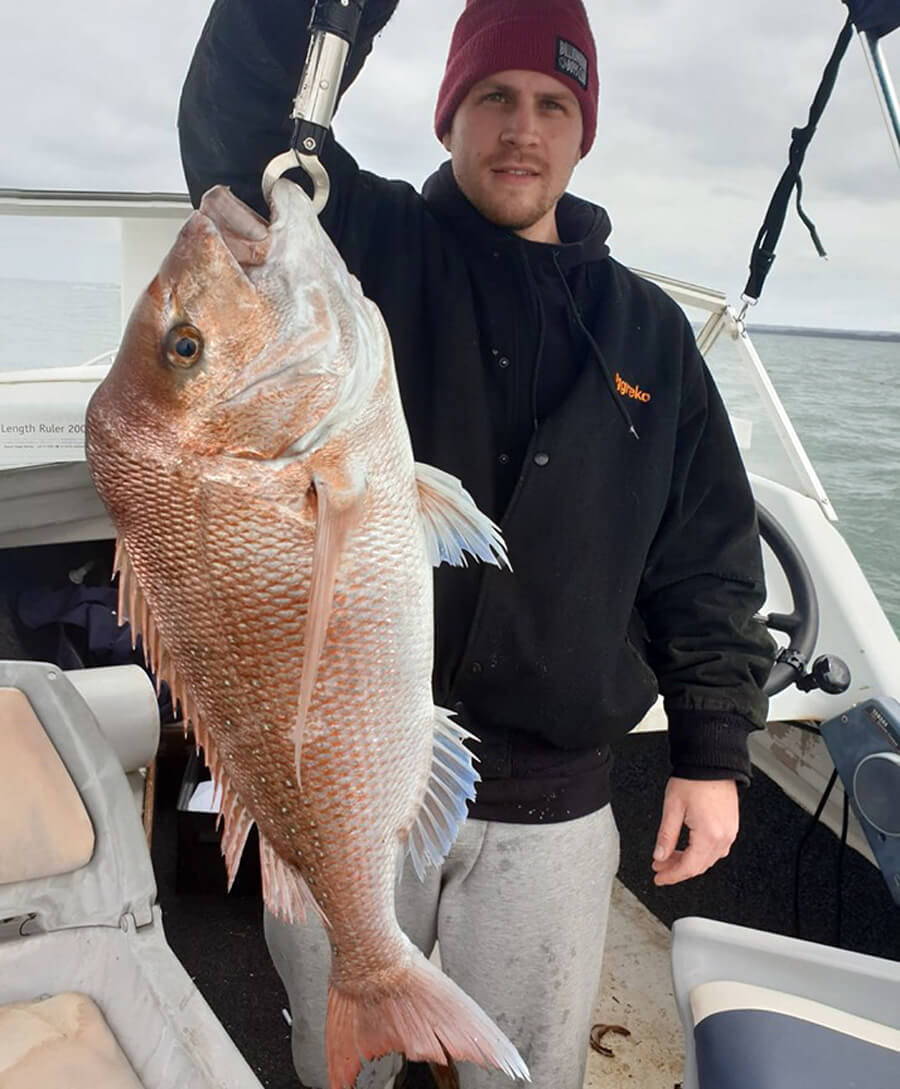 Ashley McDonald landed this beauty of a snapper fishing 17 metres of water out from Warneet on a pilchard.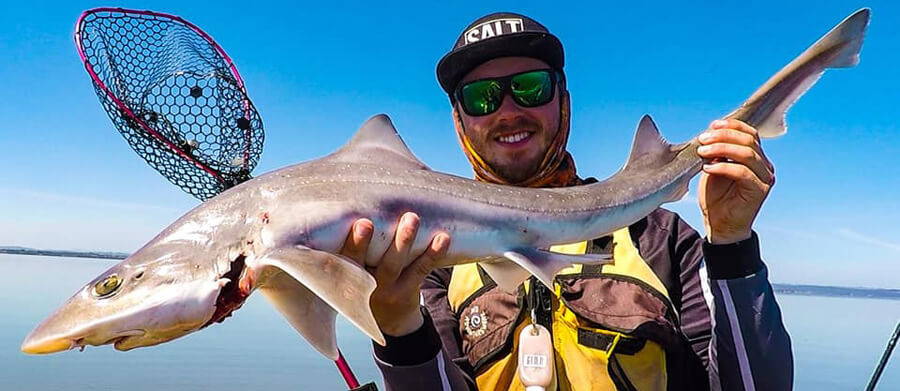 Ben Hotchkin fished Lang Lang and managed a couple of nice keeper gummies on yakka chunks.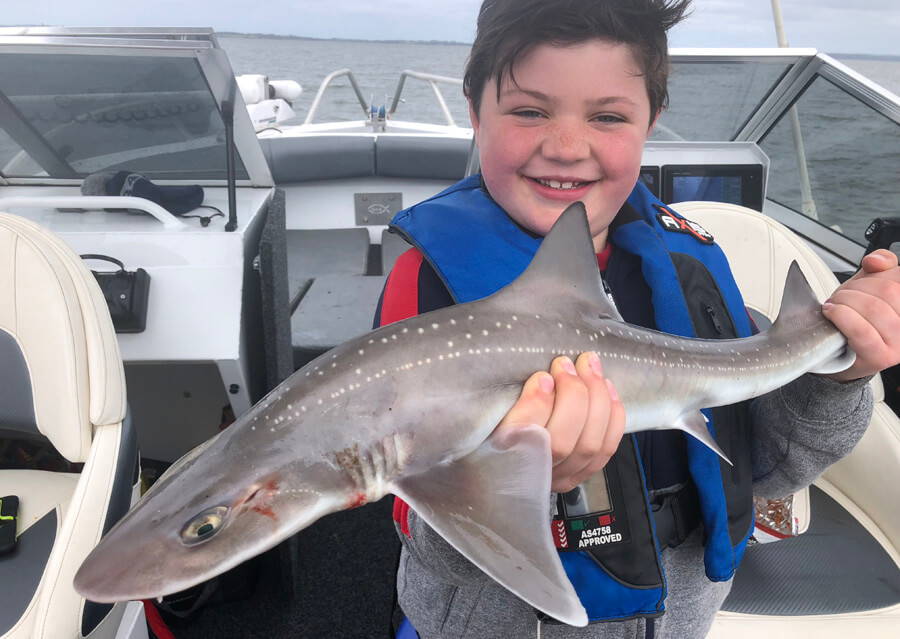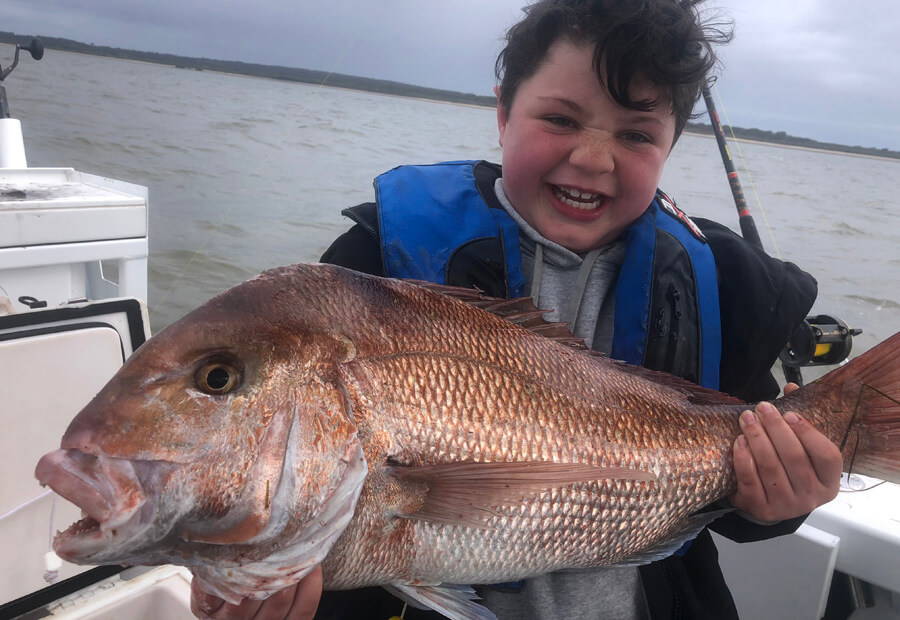 7yo Jack Numa fished with his dad Jake out from Corinella on Saturday and landed his first gummy. Then on Monday they headed out again and caught a cracking snapper in 7 metres of water.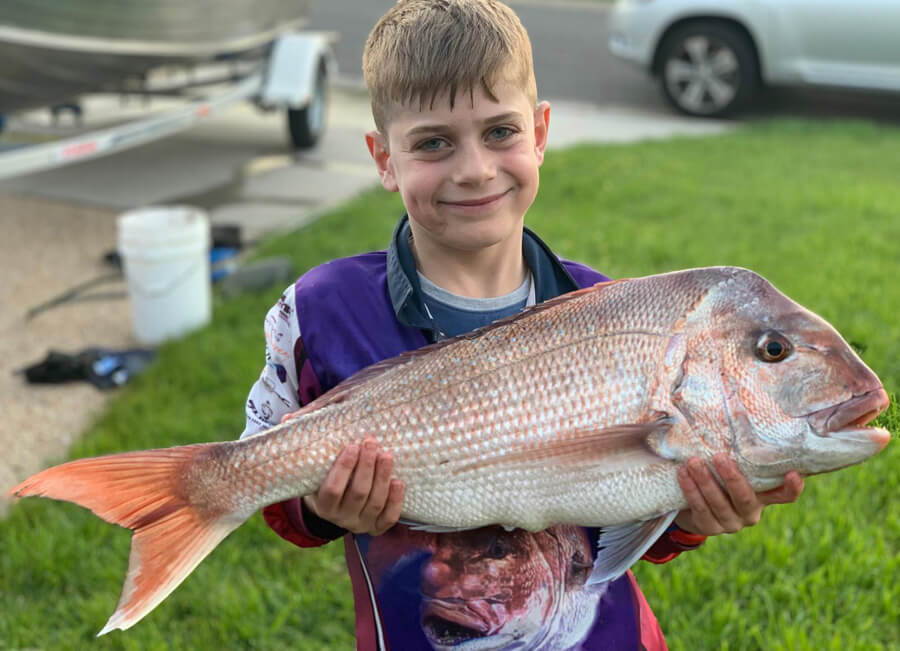 Charlie Pascuzzi with a ripper snapper from Silverleaves caught the day before his birthday, what a birthday present! Great work mate!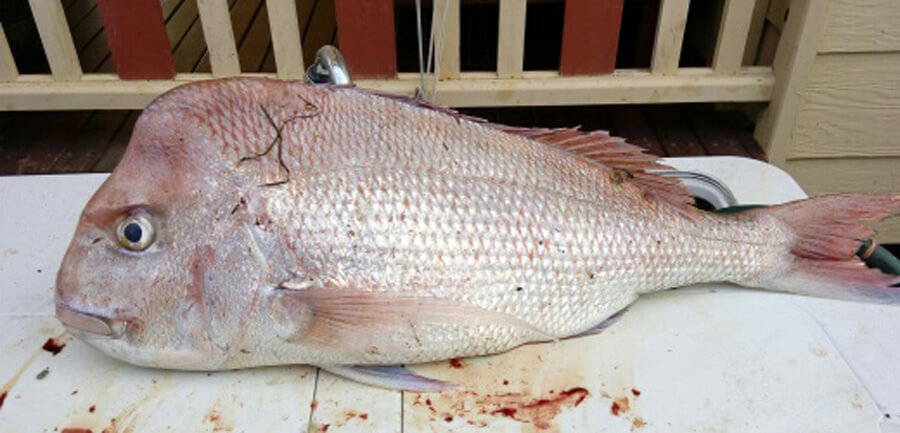 Dallas Moore caught this cracker snapper of 76cm between Rhyll and Observation Point.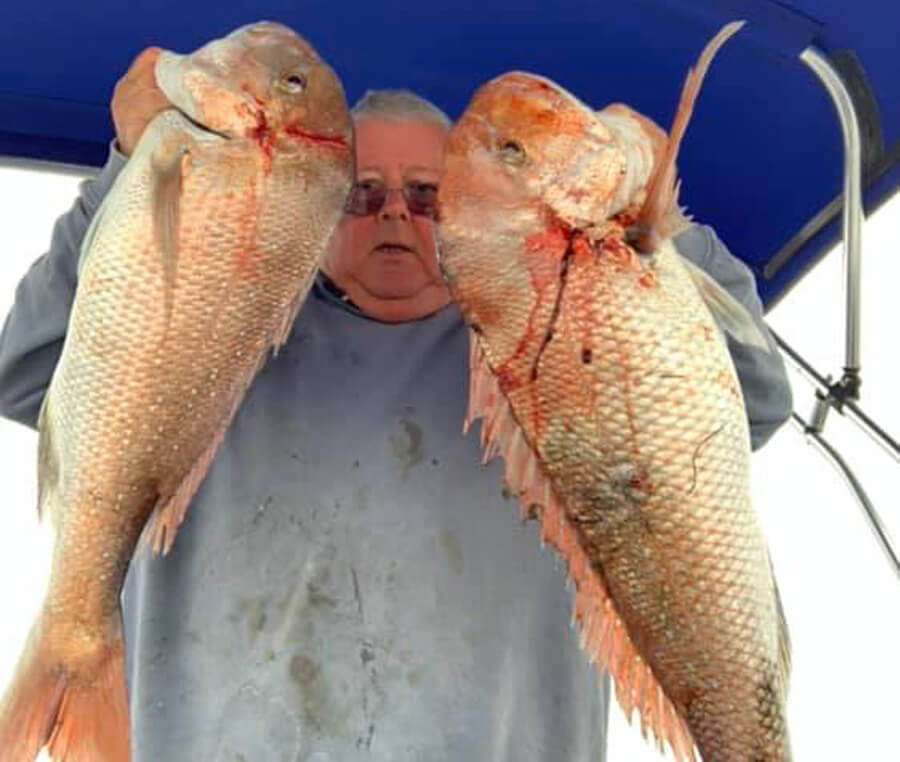 Don Wood nailed a couple of nice snapper fishing the bottom end of Western Port last week using pilchard and squid rings for bait in 10 metres of water.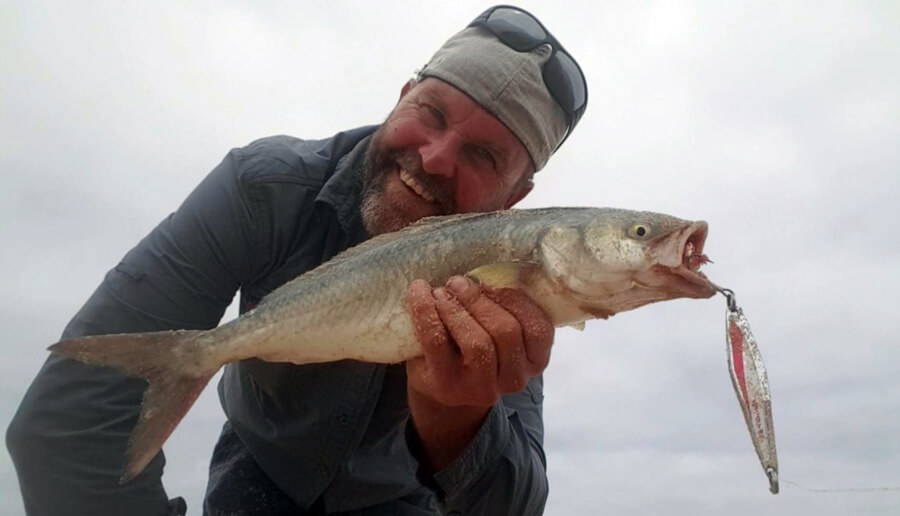 Andrew Ketelaar fished Cape Woolamai on the weekend for some solid salmon to 2kg on metal slugs with incoming tide being the best times.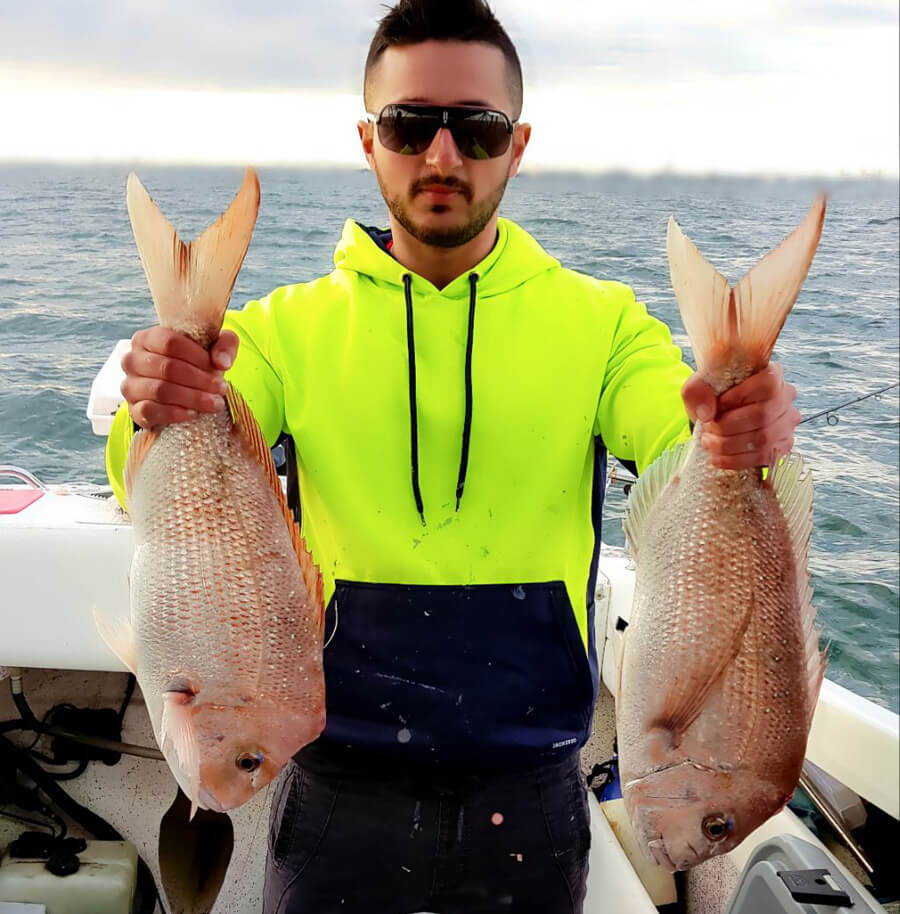 Bekim Lerovski found a couple of nice snapper fishing out from Black Rock last week.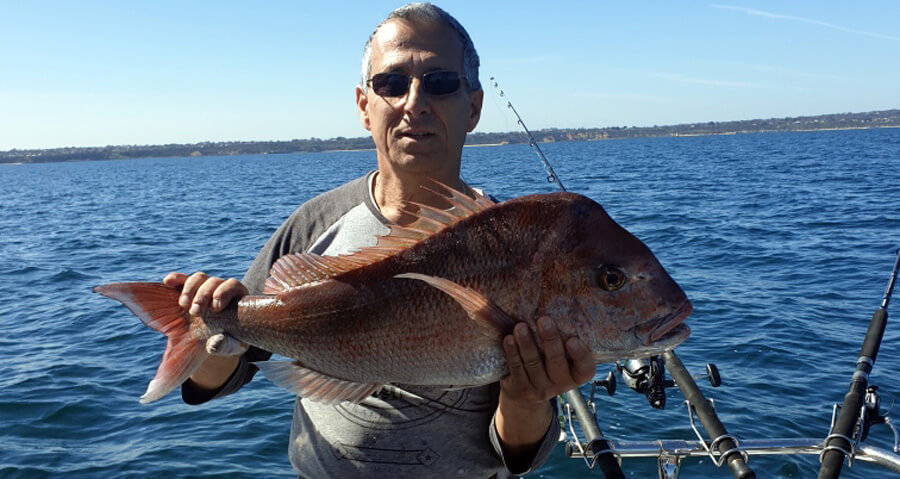 Tom Sidiropoulos fished the Carrum outer reef and nailed this nice snapper on a bonito strip.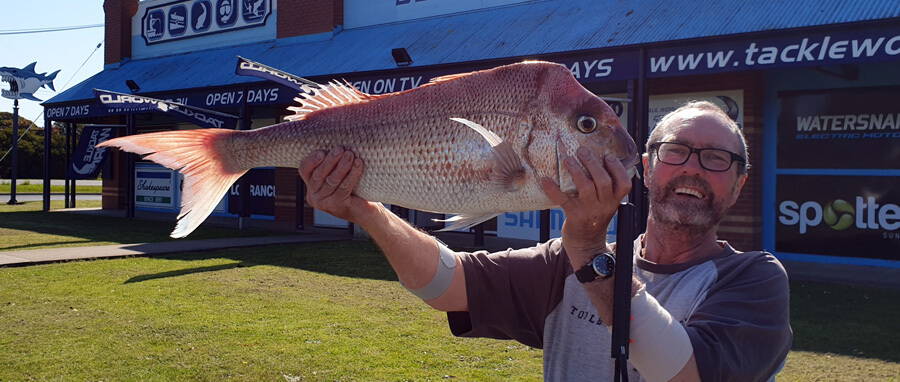 Wayne Manton landed his first good snapper of 12lb fishing out from Seaford in 7 metres during the incoming tide.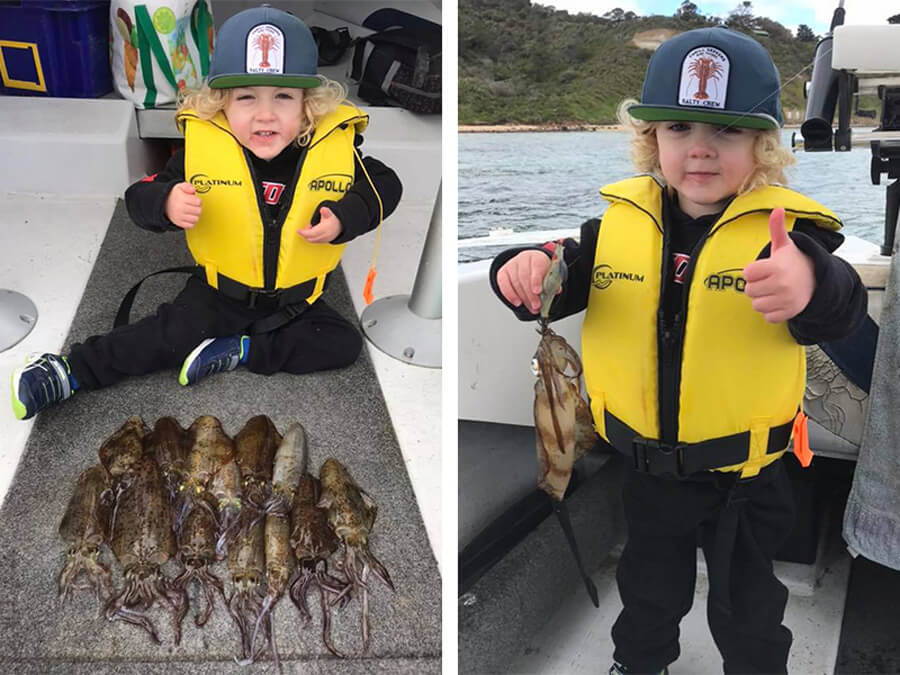 Staff member Mark Keaveny and son Eoin headed out to get some squid on the weekend. The wind was slightly stronger than expected but with the help of a sea anchor Eoin caught his first squid all on his own. Well done Eoin, love your work.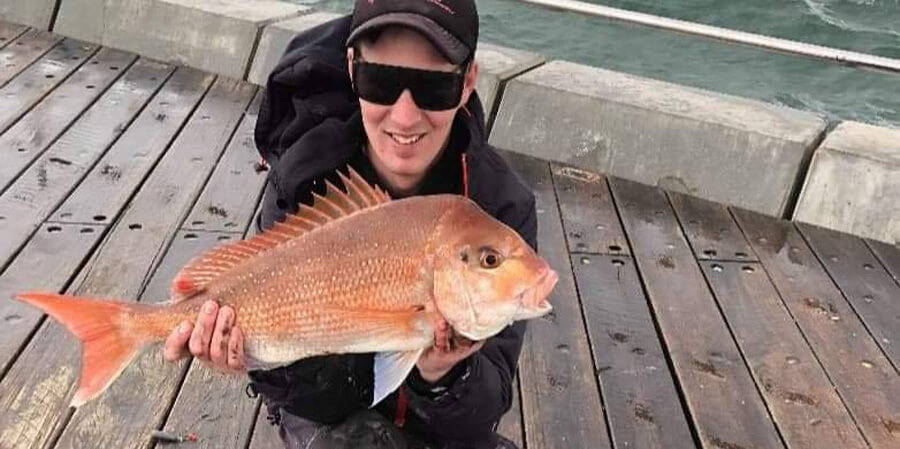 Michael Kilpatrick with a fantastic snapper caught on a squid ring for bait during the run in tide at Mornington Pier.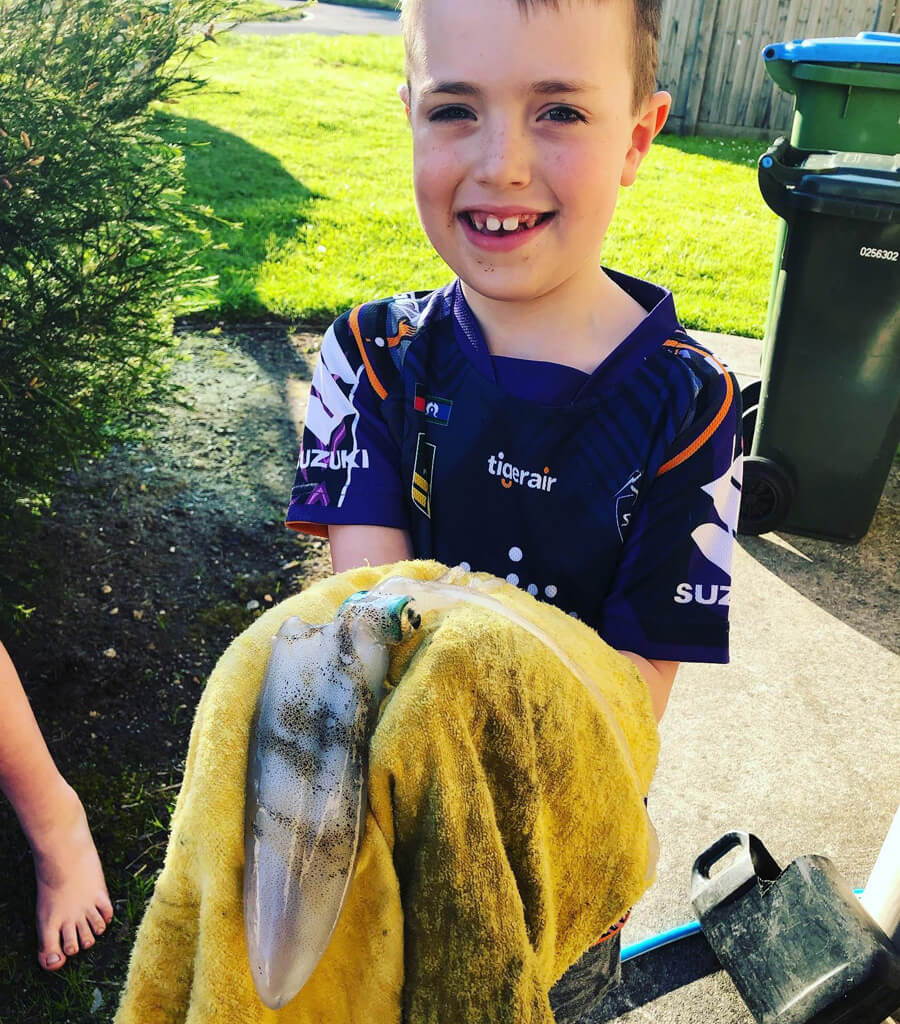 Wyatt caught his first of many squid fishing out from Safety Beach with the family this week, well done.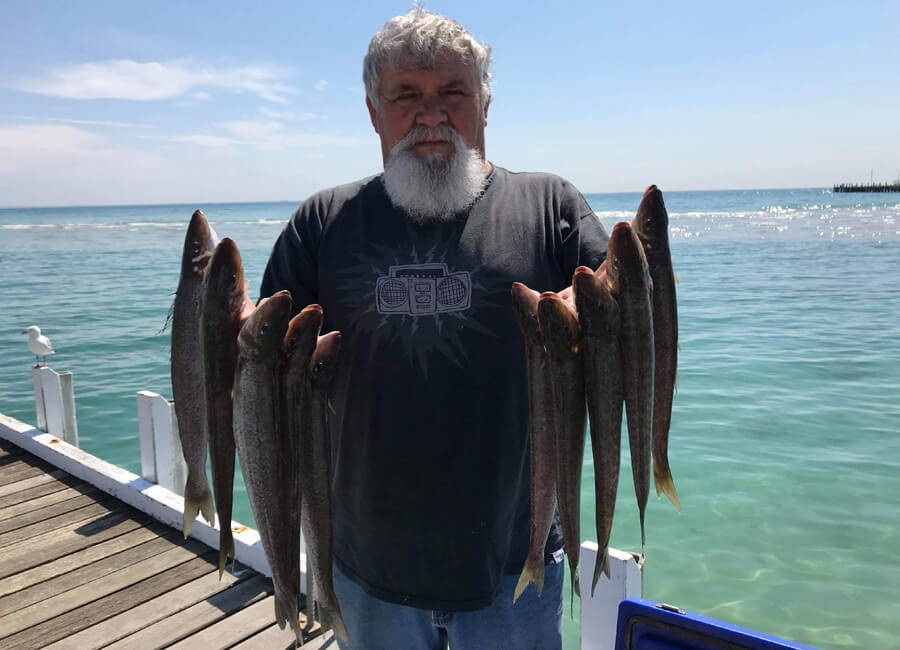 Paul Failla and his dad Ross fished out from Rosebud and Rye this week using fresh squid for bait and had no trouble finding some cracking whiting in 5 to 7 metres of water.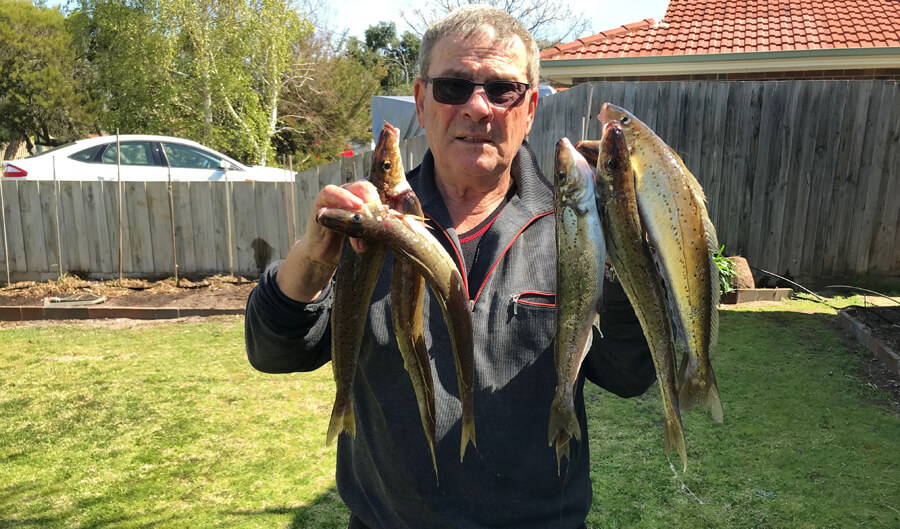 Tom Sanza caught some nice whiting fishing off Sorrento using cured worm for bait.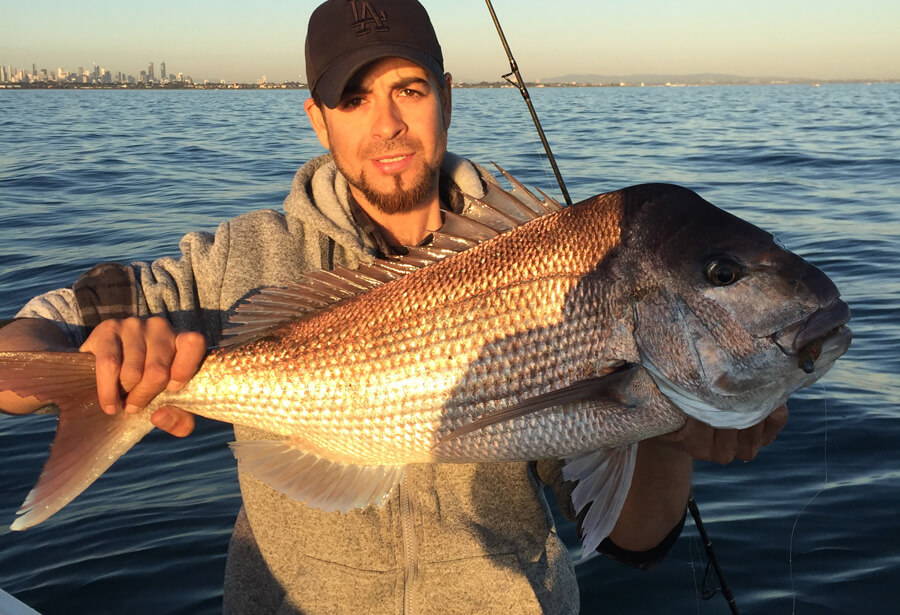 Dale fished Altona on Tuesday and landed a nice snapper using a 3in soft plastic in 5 metres of water.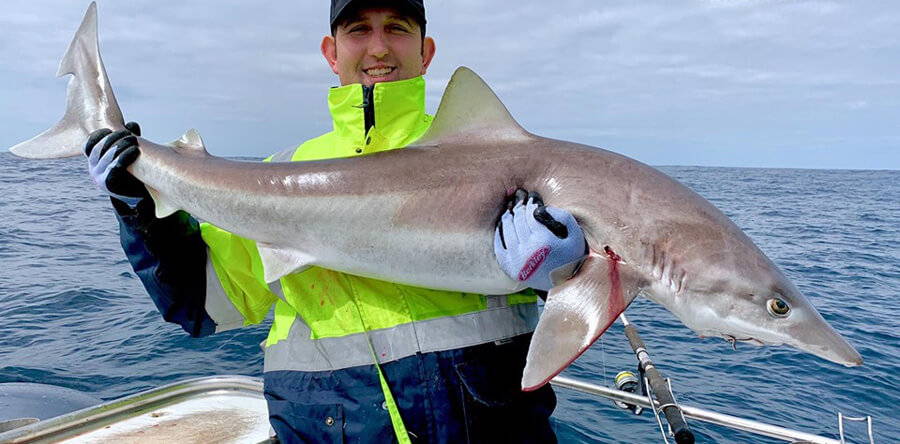 Dan Hoey from Salty Dog Charters got Ash on to a ripper gummy shark last week.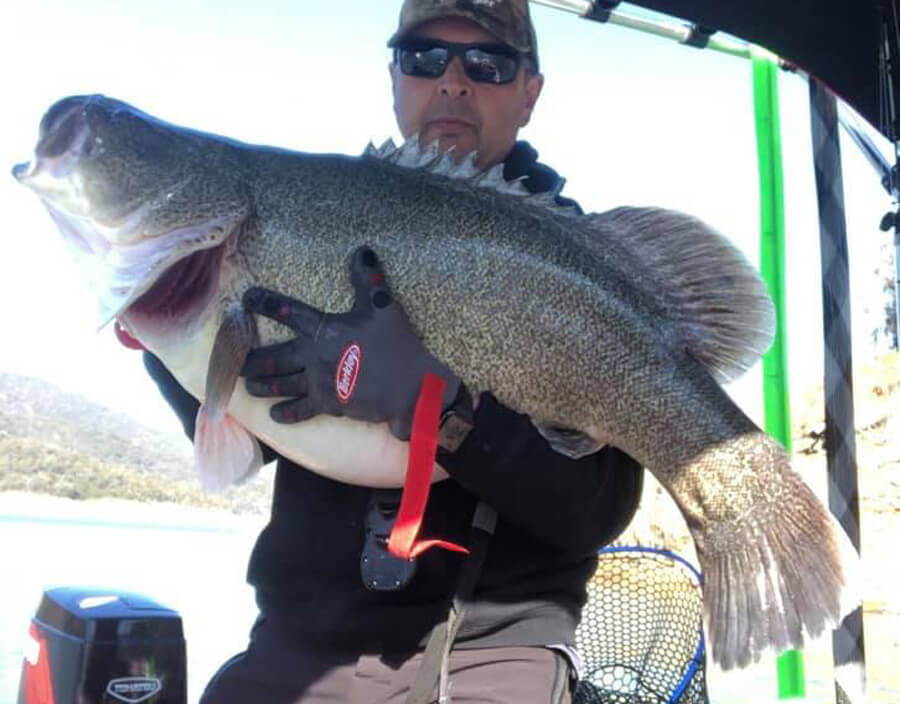 John Molinia landed this monster metre cod fishing Lake Eildon solo on the weekend, great fish John.

Adam Hirt had a cracker weekend fishing Lake Eildon with this nice 85cm Murray cod caught on a Mega Dunkle.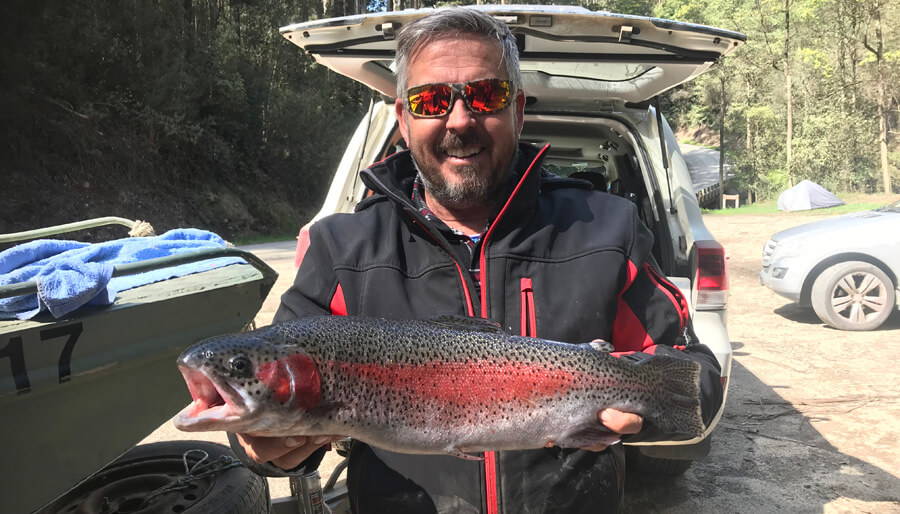 Russell Sheppard with a stonker rainbow from the Goulburn River on Sunday. Russ pulled this slab from west of Thornton. Great work mate!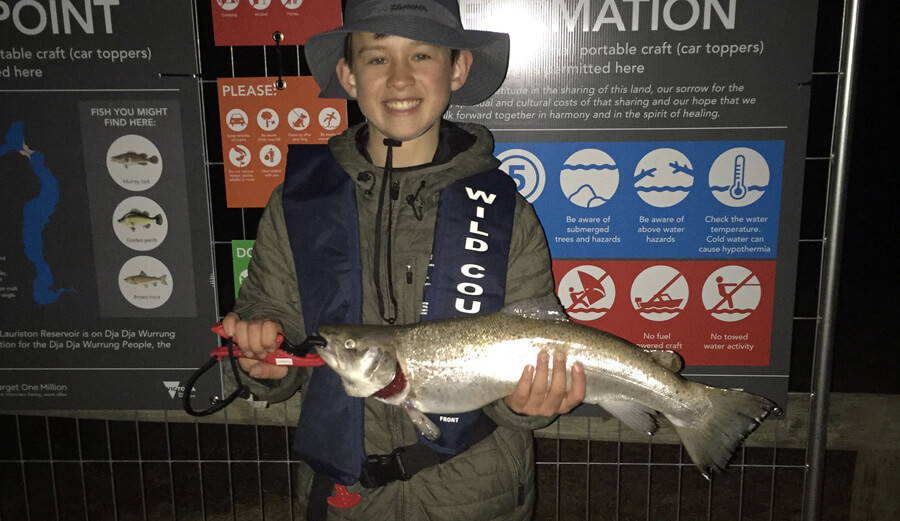 Jackson Sapurmas with a fantastic brown trout caught from his kayak using a diving minnow at Lauriston Reservoir.
Warren Simpson took his family out to Port Welshpool and found the squid to be on fire with multiple double hook ups and an easy bag out.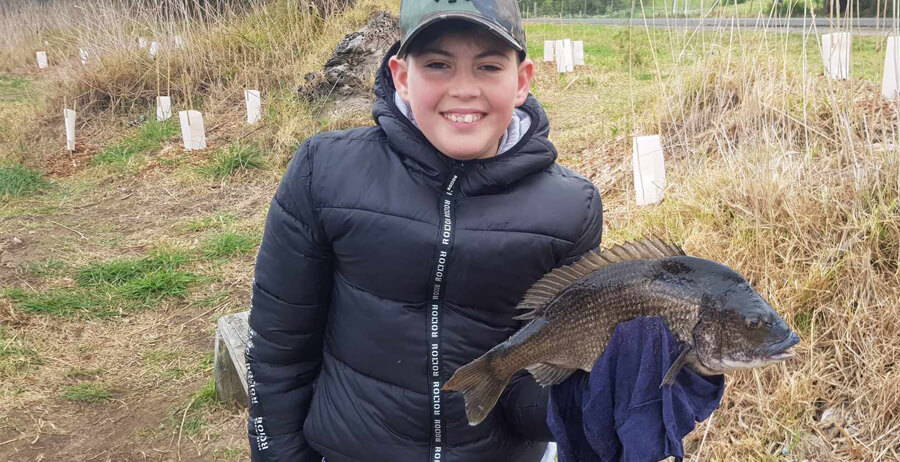 George landed some solid bream fishing near the highway bridge on the Tambo River using local prawns for bait.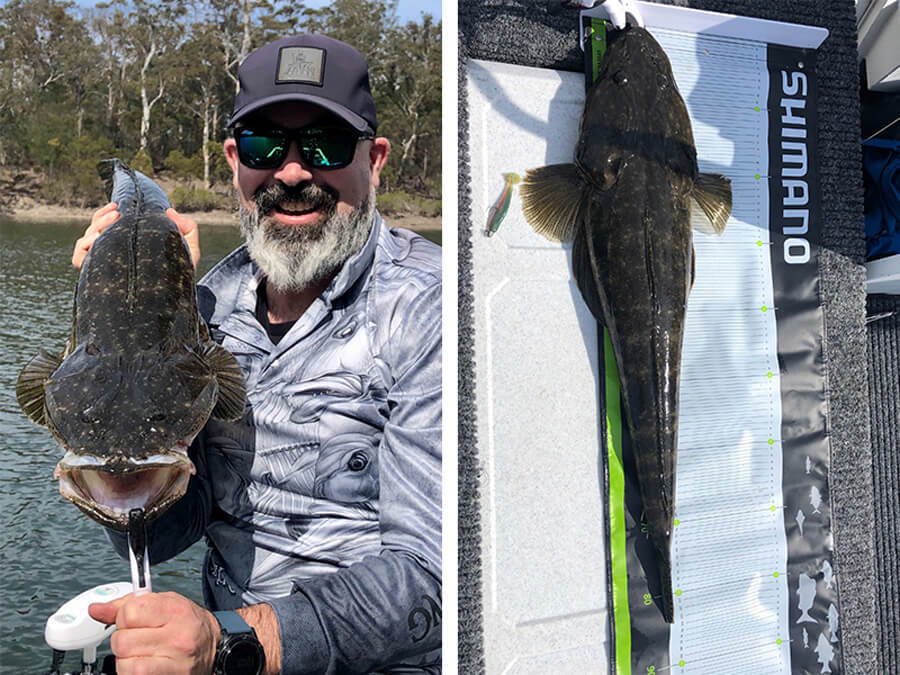 Ben Zacny caught this epic dusky flathead of 83cm at Lake Tyres on a soft plastic in motor oil colour.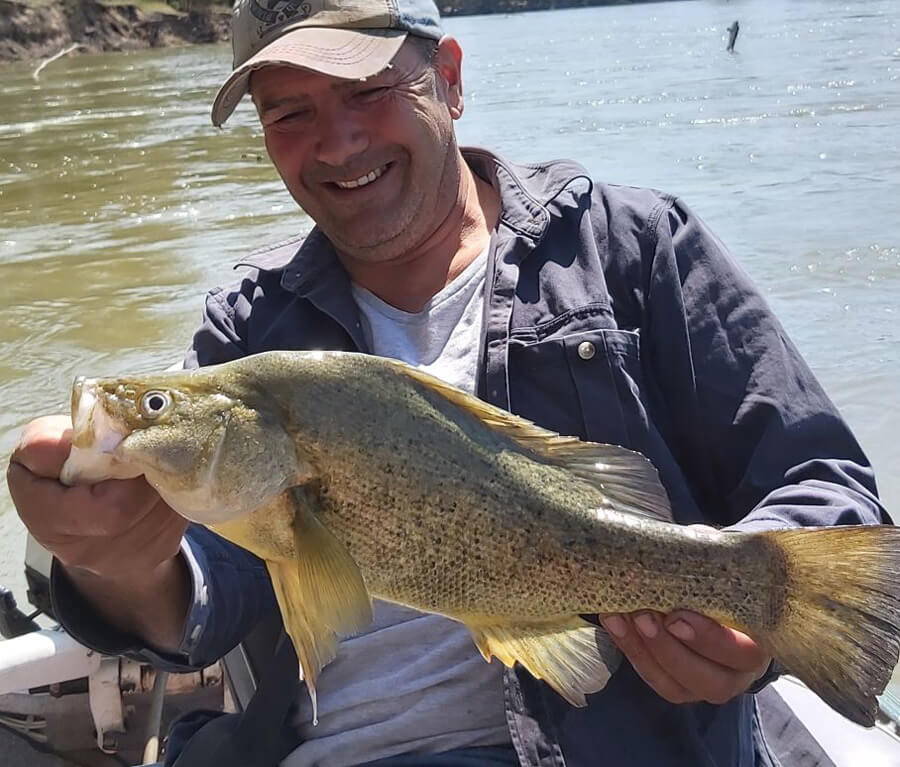 Silvio fished the Murray River last weekend and had a great time on the yellas.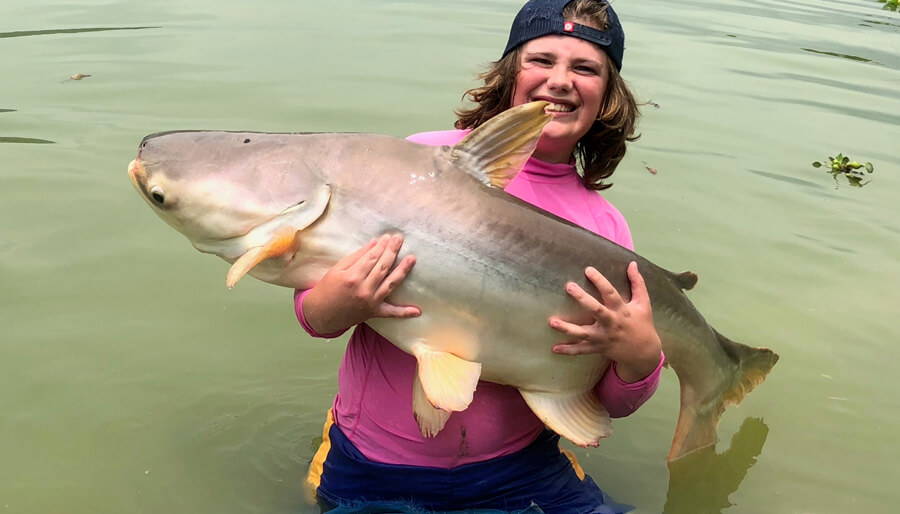 Good customer Kade Thornhill is on holiday in Thailand and landed this monster Mekong catfish at Chalong Fishing Park. Great fish mate.
IFISH WITH TACKLE WORLD SERIES 14
TALKING FISHING - C31 TV - TUESDAYS @8.30PM
Catch "Talking Fishing" on Melbourne's C31 TV (CH44) at 8.30pm each Tuesday night. Staff members David Kramer and Adam Ring together with Steve "Trelly" Threlfull host Australia's only "Live to Air" fishing television program at this prime time-slot. Put Tuesday night's at 8.30 away in your weekly diary of TV shows to watch!
The strongest muscle in the body is the tongue.


Good Luck with your fishing and stay safe on the water,

The TEAM at Tackle World Cranbourne & Mornington