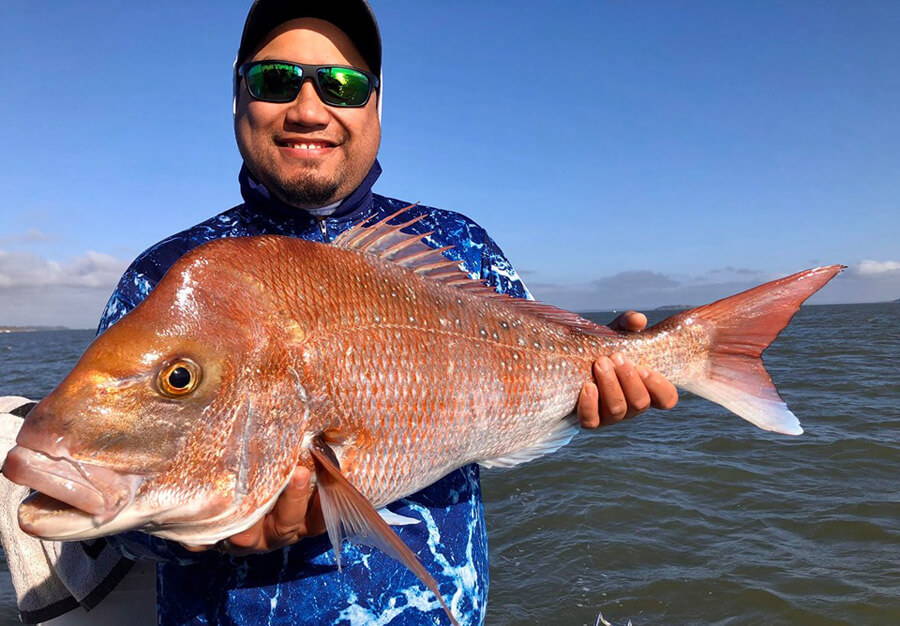 Shaun Furtiere from Think Big Fishing Charters had customer Gareth on board for his 23rd birthday and celebrated with this ripper 6kg snapper caught in Western Port.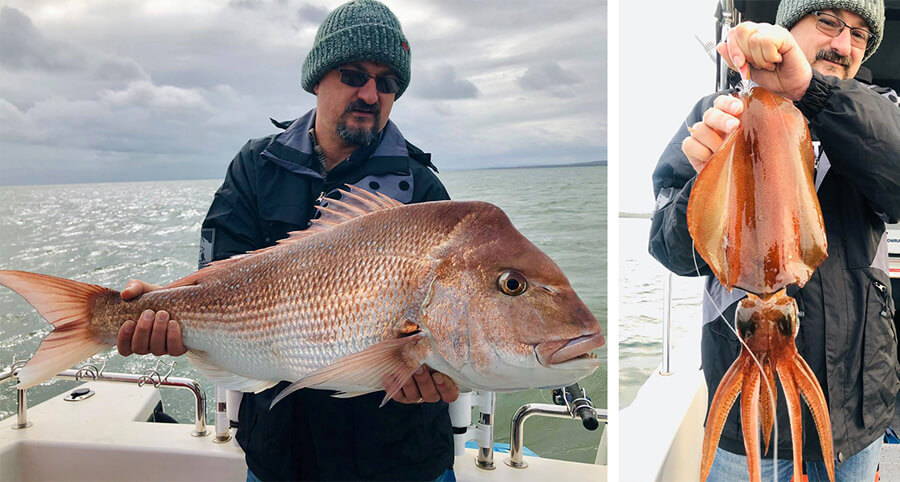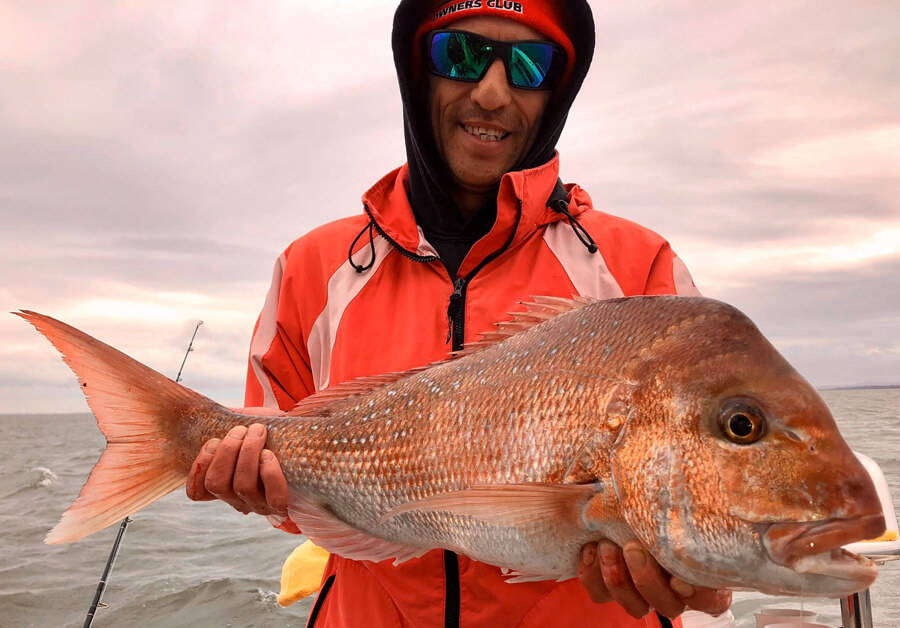 Earlier in the week Shaun had customers Adrian, Terry, Warren and Jason out for a charter in Western Port where they caught some fantastic calamari followed by some cracking snapper to 7kg.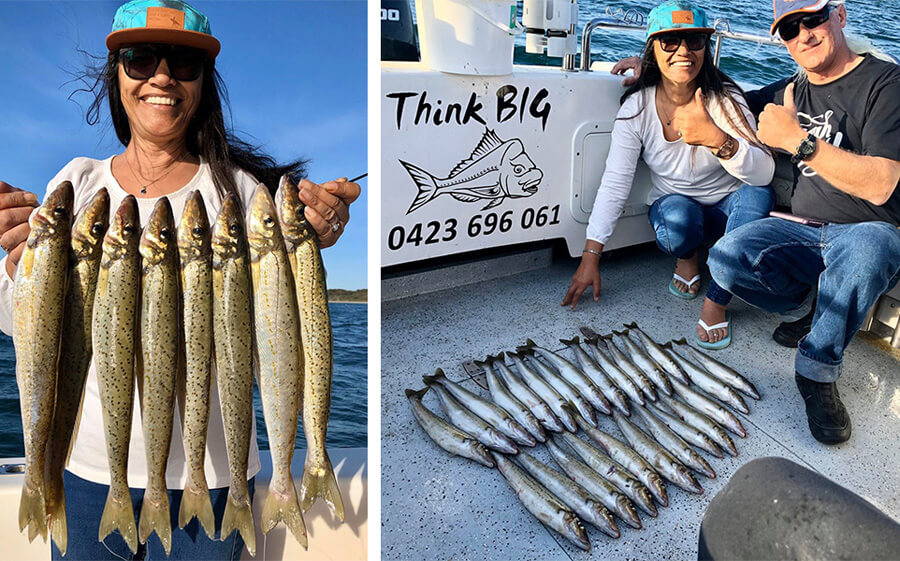 Last week Shaun helped his customers get into some fantastic King George whiting on a charter in Western Port.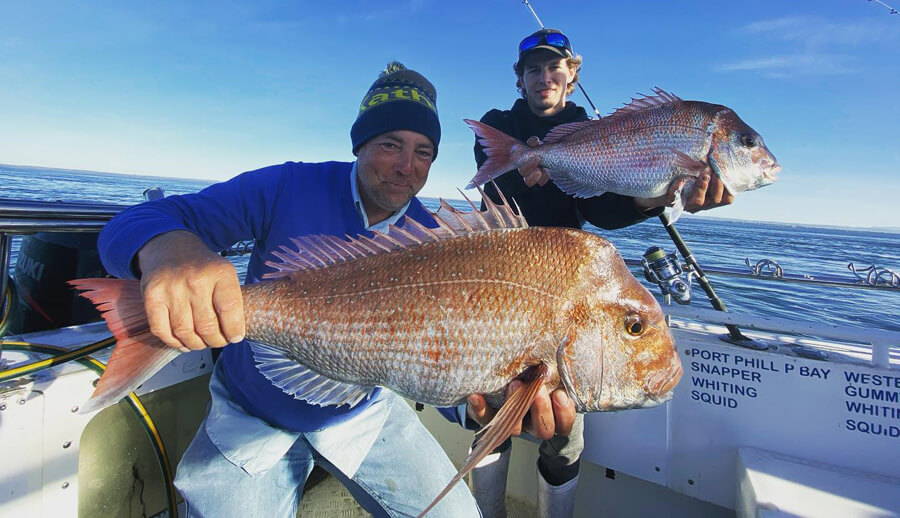 Matt Cini from Reel Time Fishing Charters found some nice snapper fishing Western Port with regular customer Vas this week.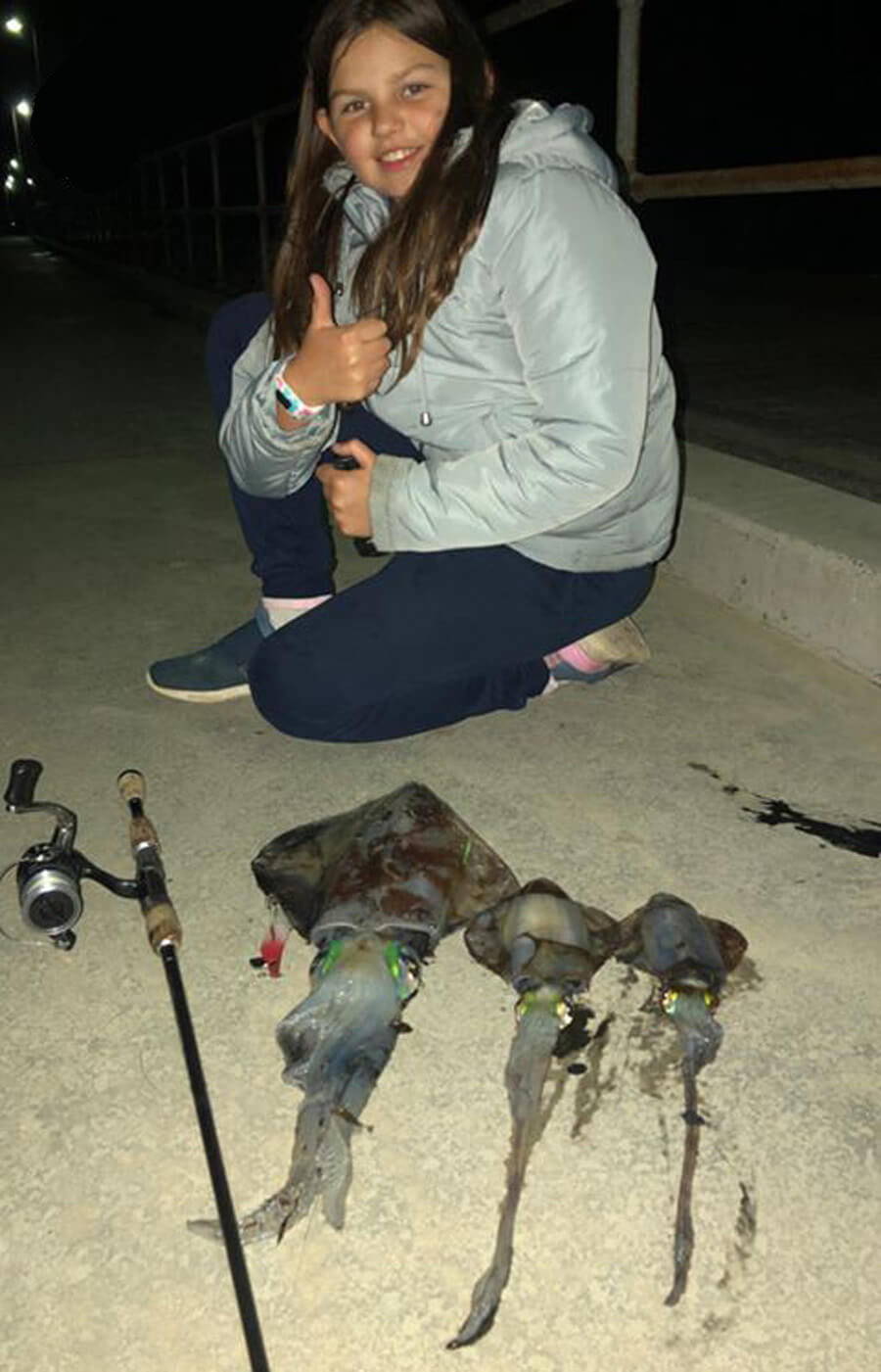 Rohan Mathews took his daughter Jae down to Flinders pier on the weekend and managed a few nice squid using a red headed white squid jig. Well done Jae.

Dylan Gussenhoven fished the shallows around Tortoise Head and landed a nice sized gummy shark and some good flatties for a feed.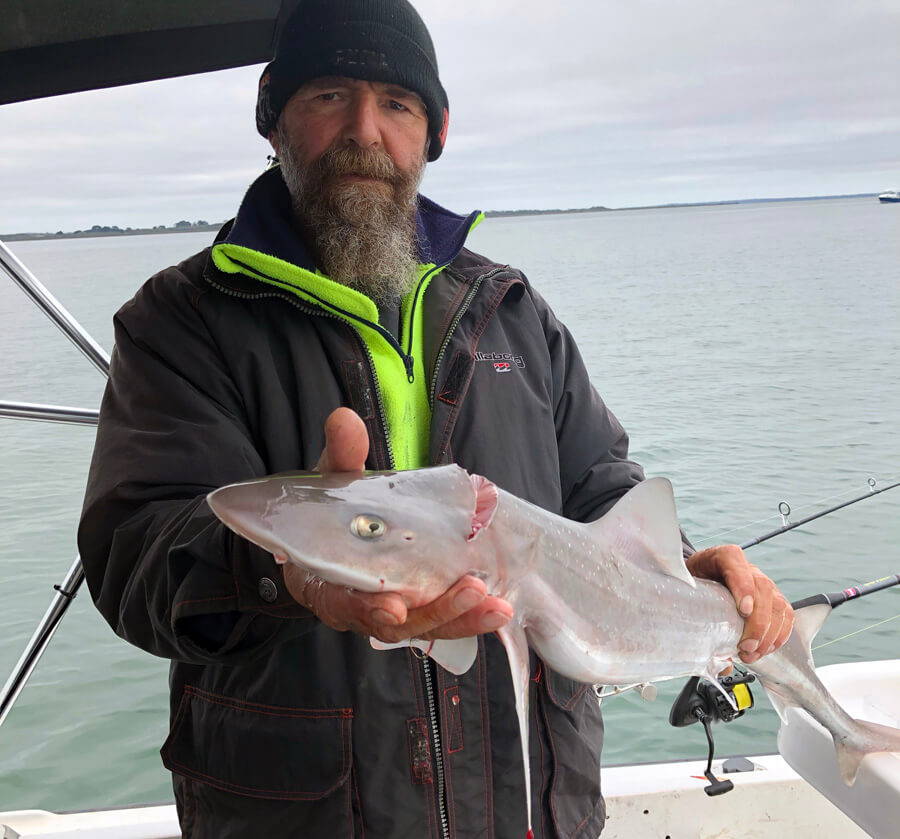 Richard Wagner caught this nice gummy fishing out from Hastings on Tuesday.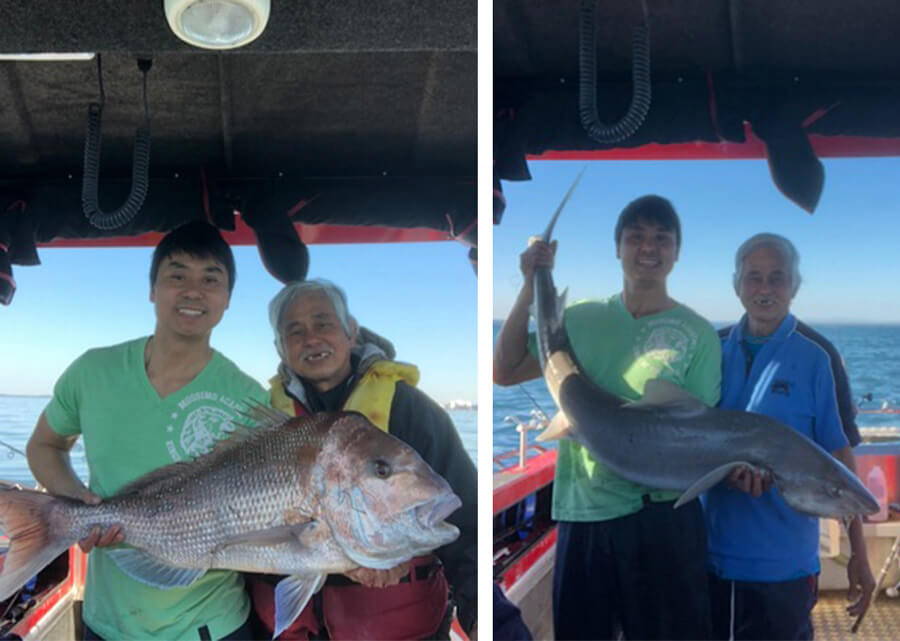 Vu Vo fished the North Arm of Western Port with his dad and had a ripper trip landing a fantastic snapper of 90cm caught on yakka chunk just before low tide and then landed a cracking gummy at the start of the incoming tide on fresh salmon chunk. Well done on the catches guys!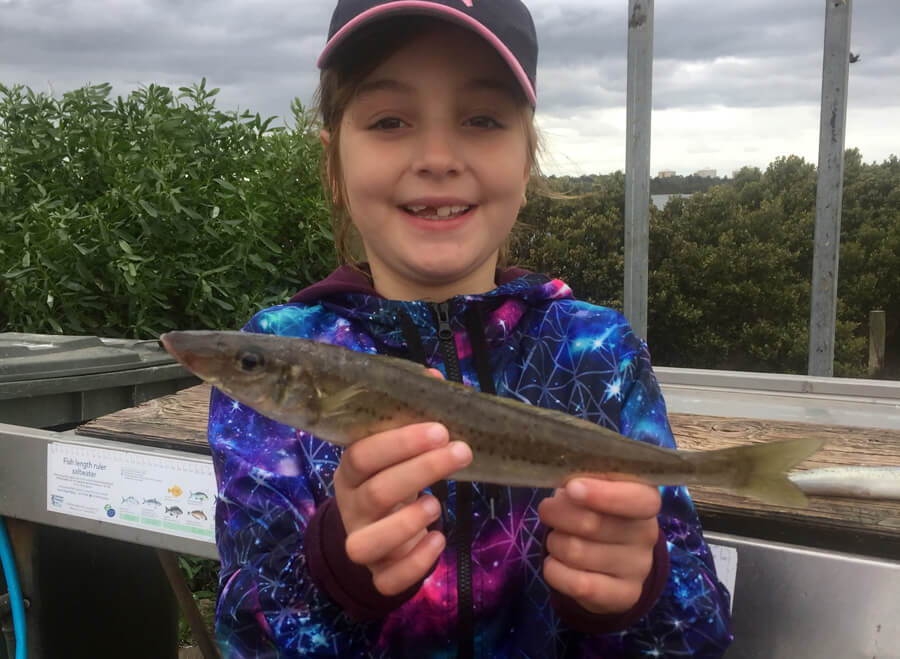 8yo Klara Nakic with one of her 4 nice whiting taken from Middle Spit on Sunday.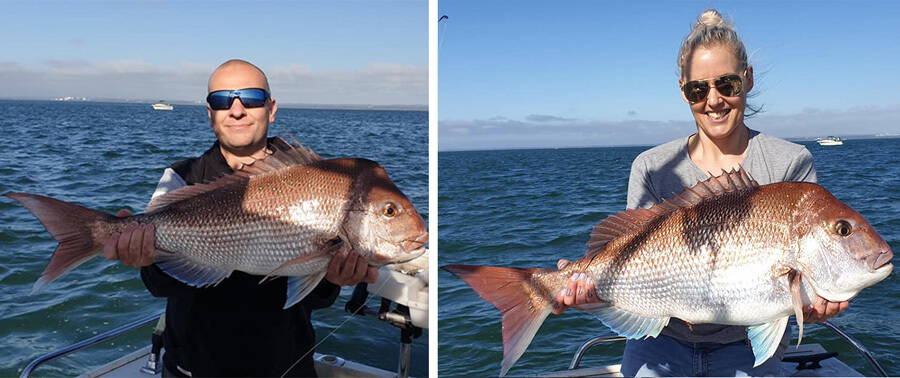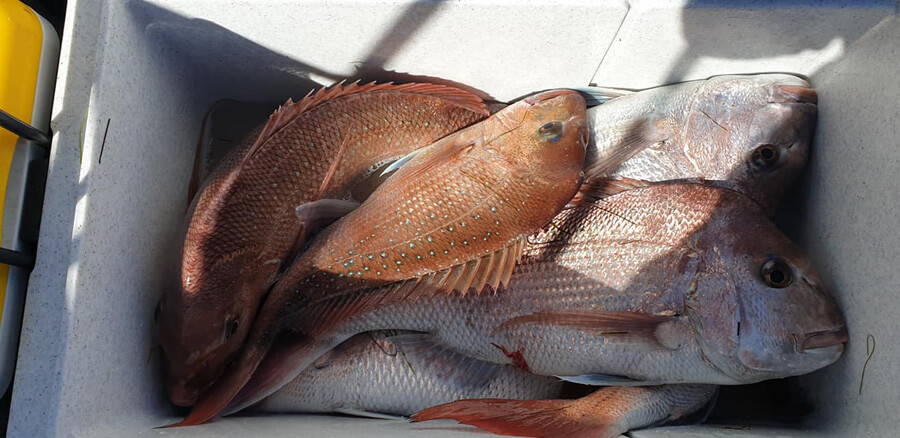 Duane Hill and Celine Germanier fished out from Warneet in 22 metres of water and bagged out on cracking snapper with 85cm being the biggest fish caught; squid heads were the bait of choice.

Ben Gutu landed this ripper 22kg gummy shark on Sunday in 22 metres of water near Crawfish Rock using yakka chunk for bait.
Robin fished the back of Joe's Island this week and landed this beautiful snapper of 90cm.
Ryan Mann and Joe Wilson fished near Joe's Island in 7 metres of water and bagged some nice whiting to 49cm during the tide change on Sunday.
Aron with a nice snapper caught fishing the Top End of Western Port on a whiting outfit using pipi for bait. Nice fish Aron!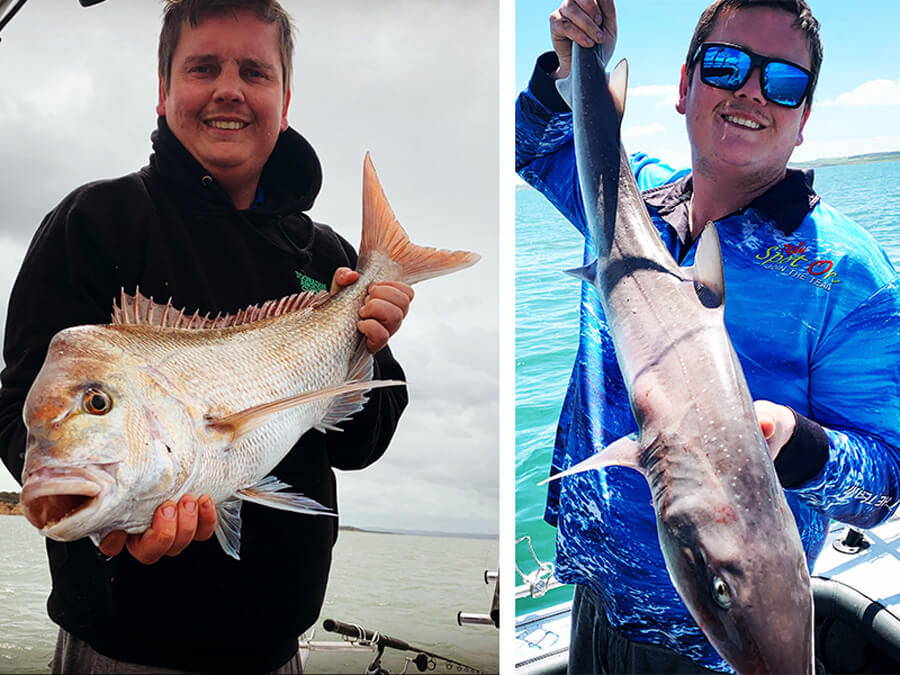 Chris Preston fished off Corinella on the weekend for a few nice sized snapper in 9 metres of water on pilchards and the gummy was caught off Rhyll on fresh trevally chunk.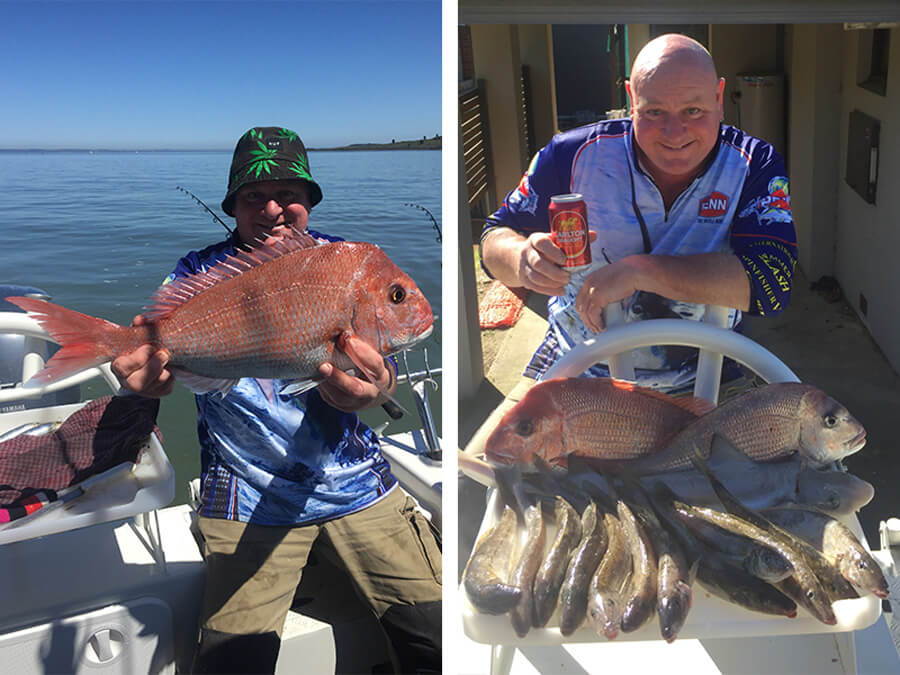 Mick with a nice feed of snapper, a gummy and whiting caught fishing Corinella last week, cheers Mick, well done.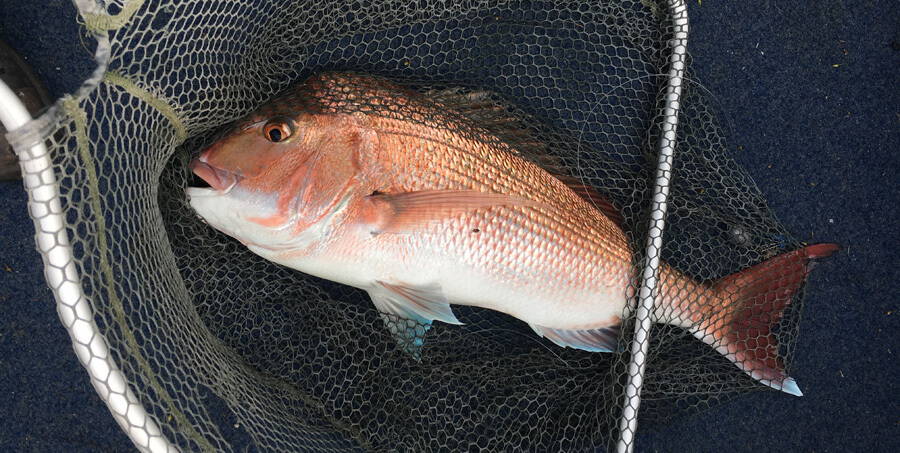 Mel caught this nice snapper fishing out from Corinella on Monday morning.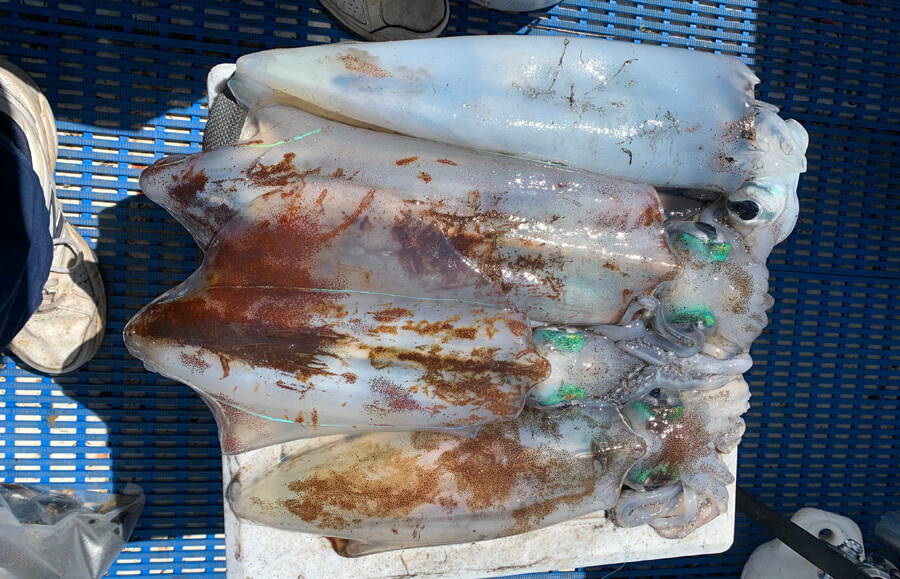 Don Wood fished out from Cowes in 4 to 5 metres of water and caught some thumping calamari using pink jigs and silver whiting under a float.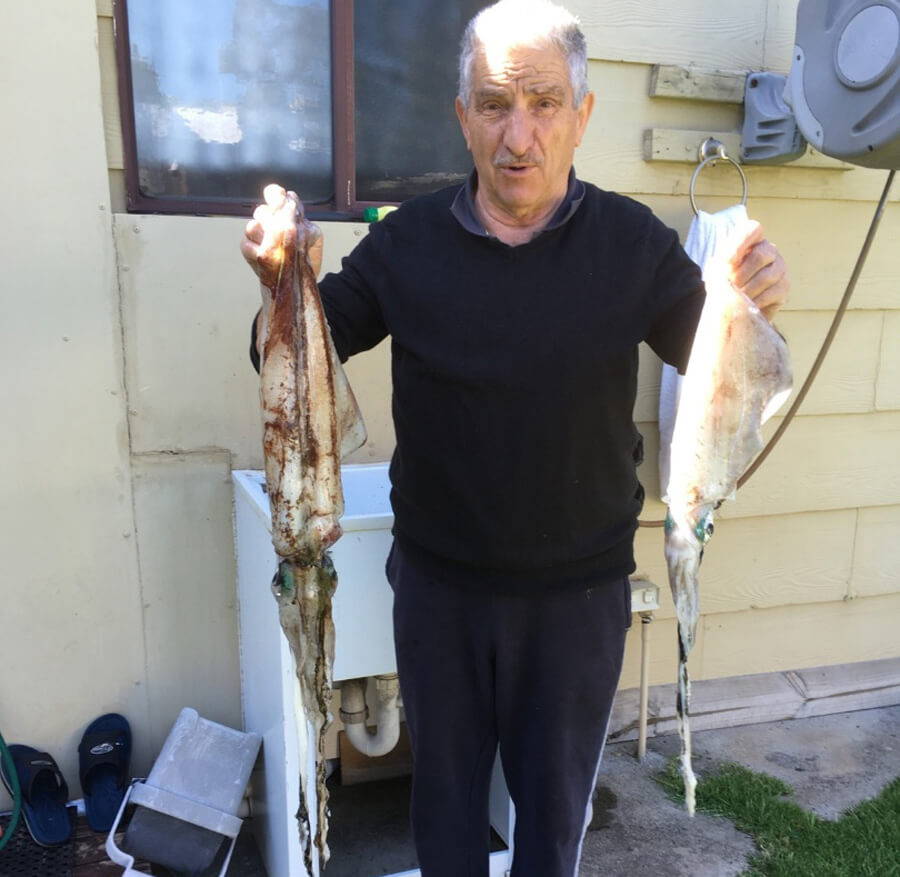 Les fished Ventnor on Tuesday and caught a couple of ripper squid in close to the shore line.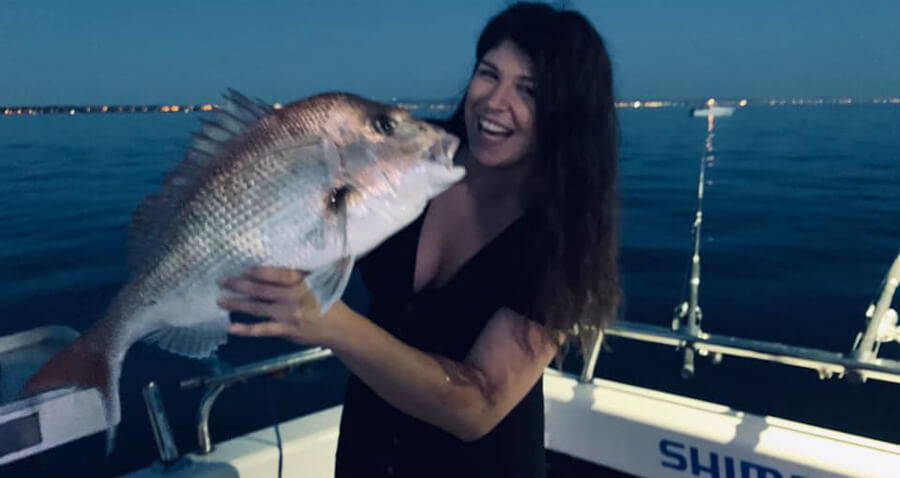 Krystal Mizzi, daughter of Sharkmen Fishing Charters skipper, Rob Mizzi; landed a fantastic snapper on Tuesday evening for her birthday. Well done Krystal and Happy Birthday.
Don from Reel Time Fishing Charters may have busted the myth with this nice snapper caught by a customer on a charter this week.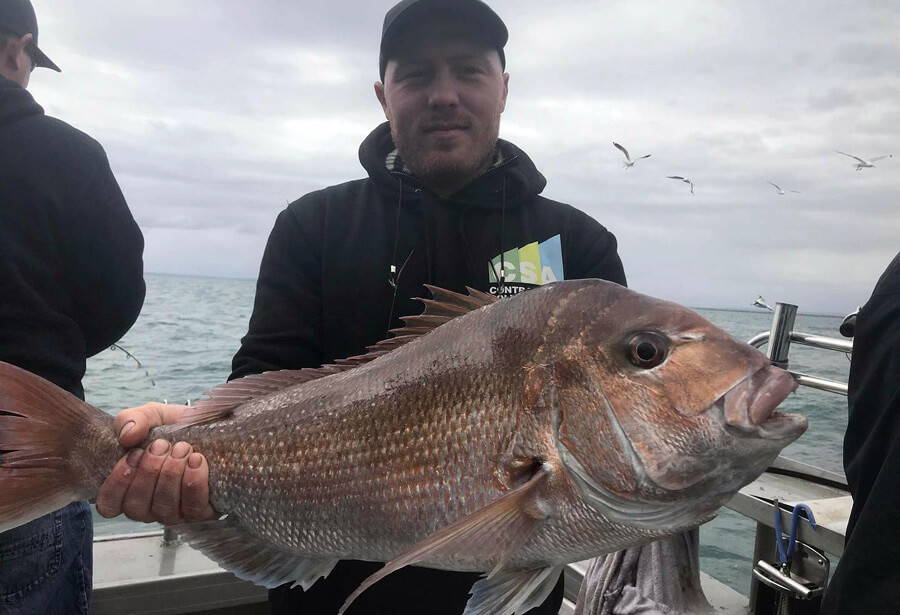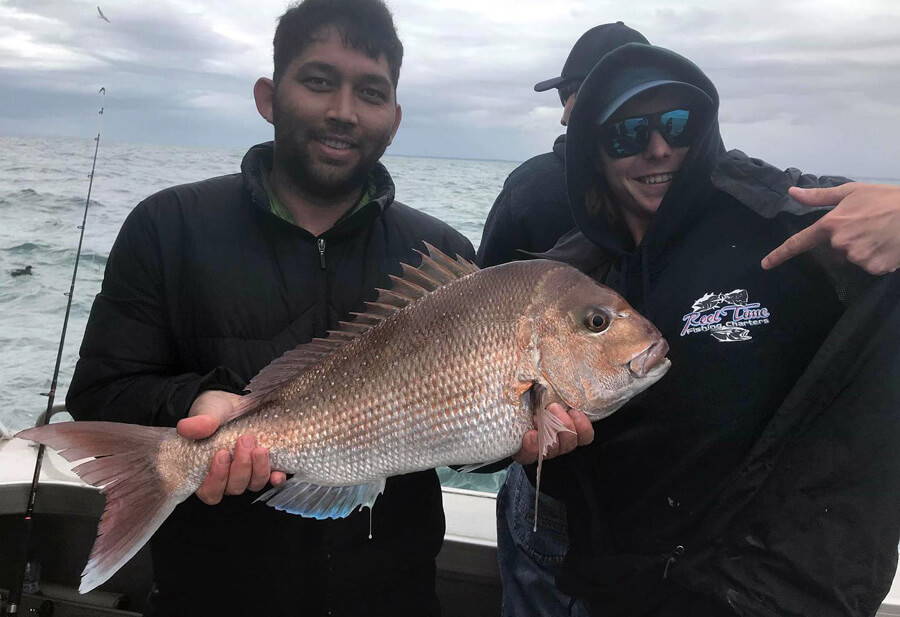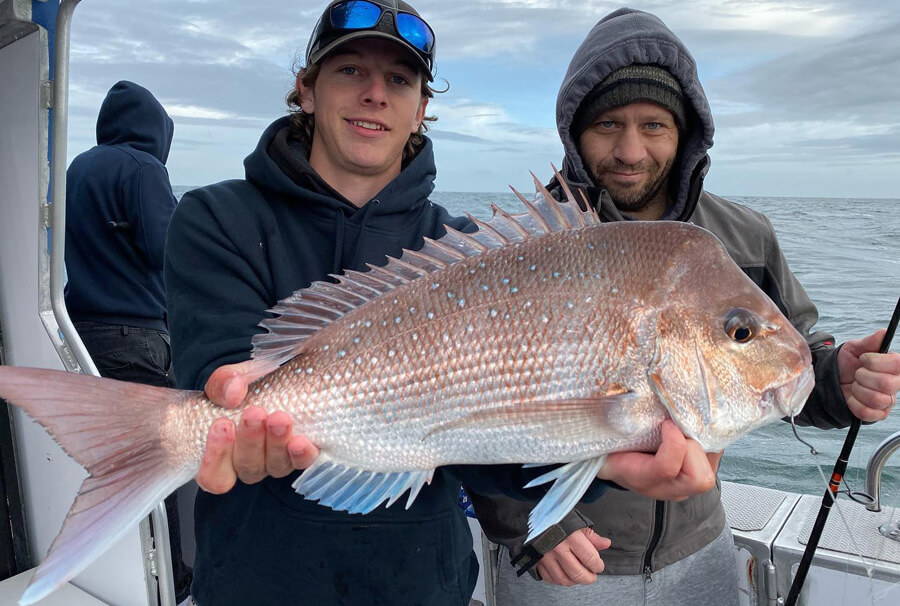 The Reel Time Fishing Charters crew have kept it consistent this week with a number of successful charters on Port Phillip Bay with plenty of reds coming aboard for their customers.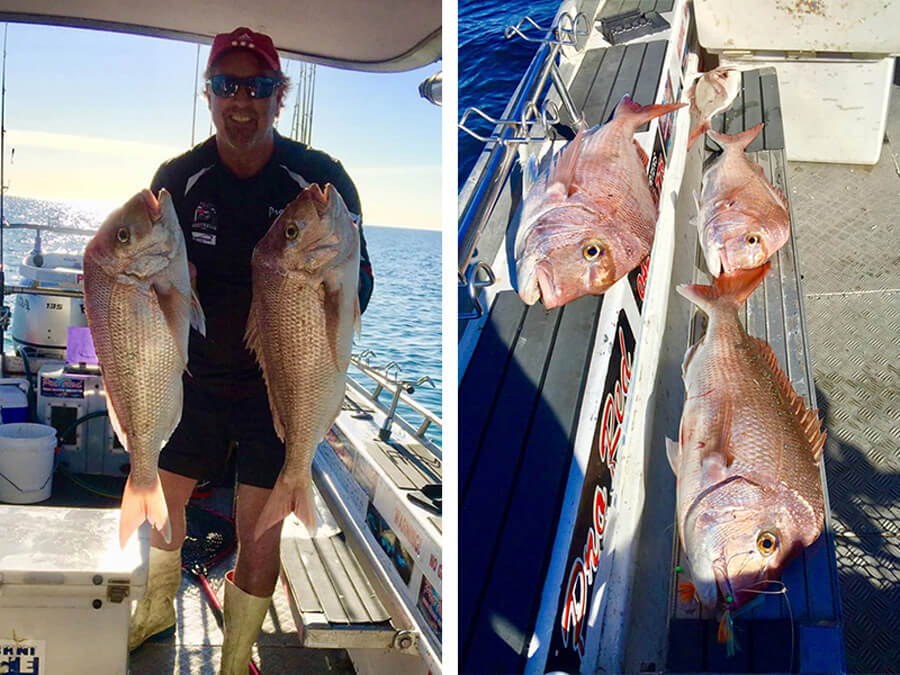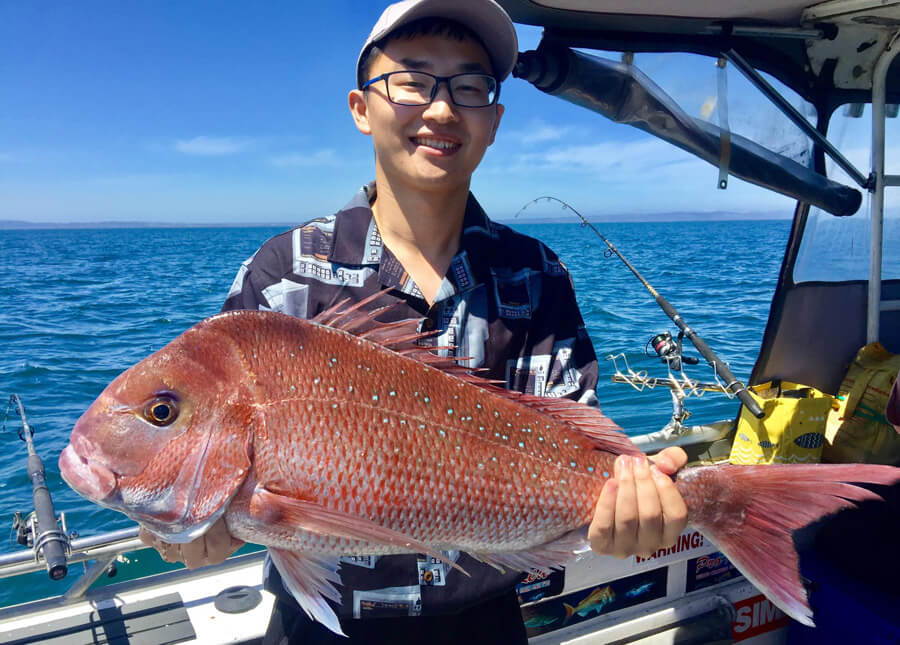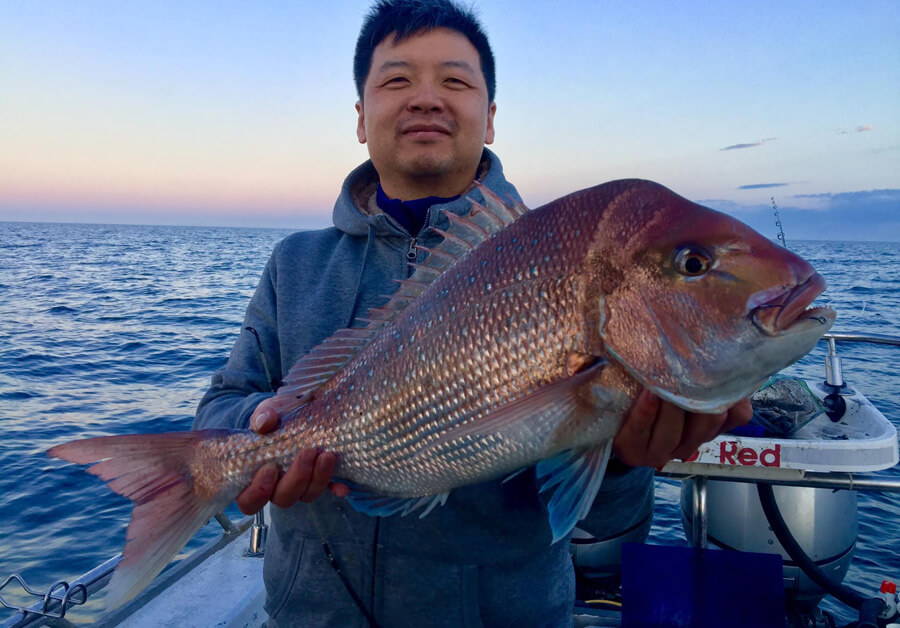 Jayson Turner from Pro Red Fishing Charters headed out on a solo recon mission early in the week and found some cracking snapper that he then helped his customers get on to on a charter later in the week.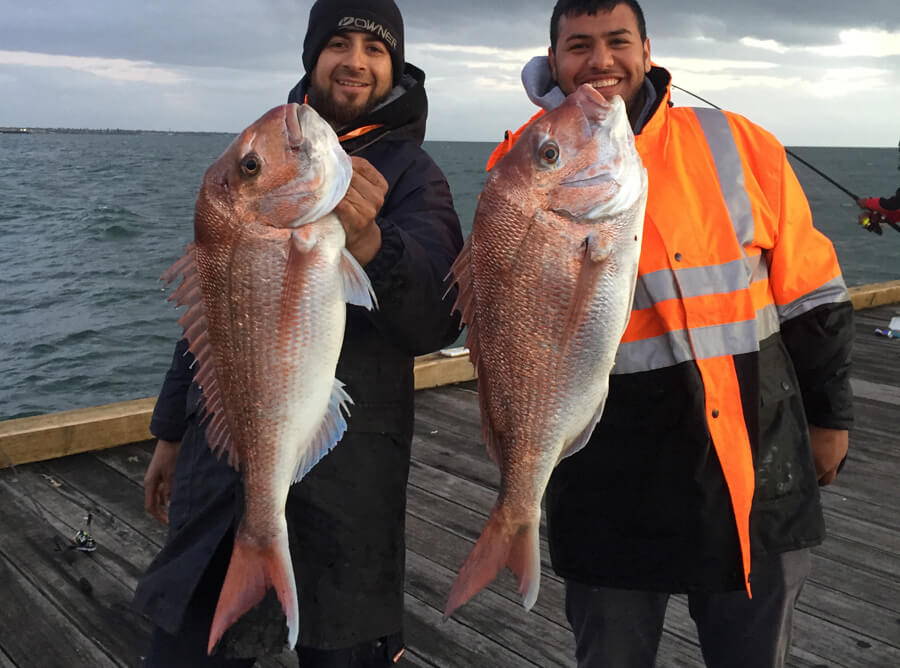 Dale and Saeed with a couple of ripper snapper caught from Port Melbourne during the run in tide on Saturday. Well done guys!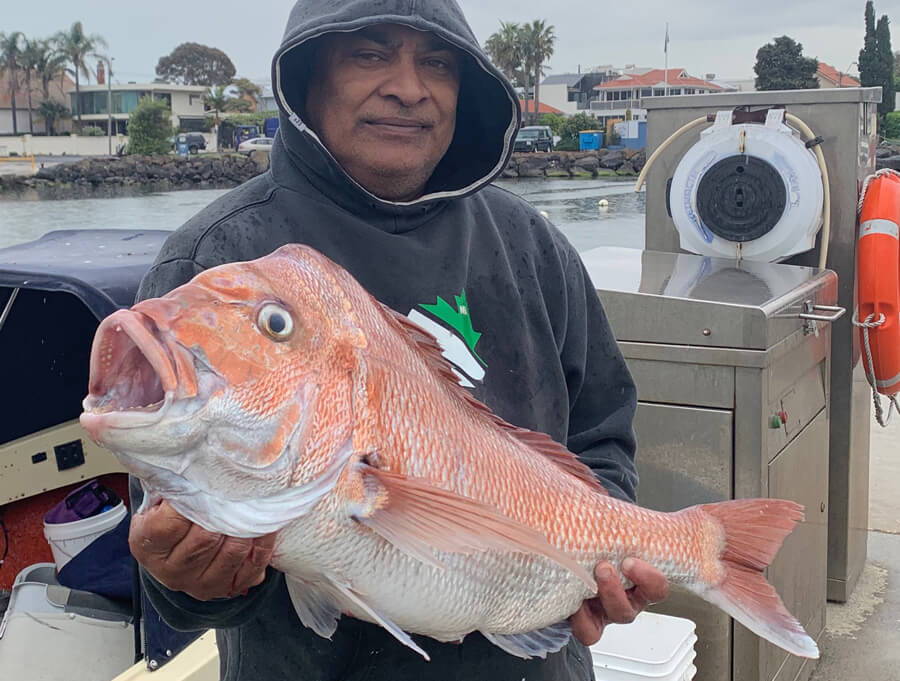 Cletus fished Port Melbourne last week and landed this beautiful 7kg snapper.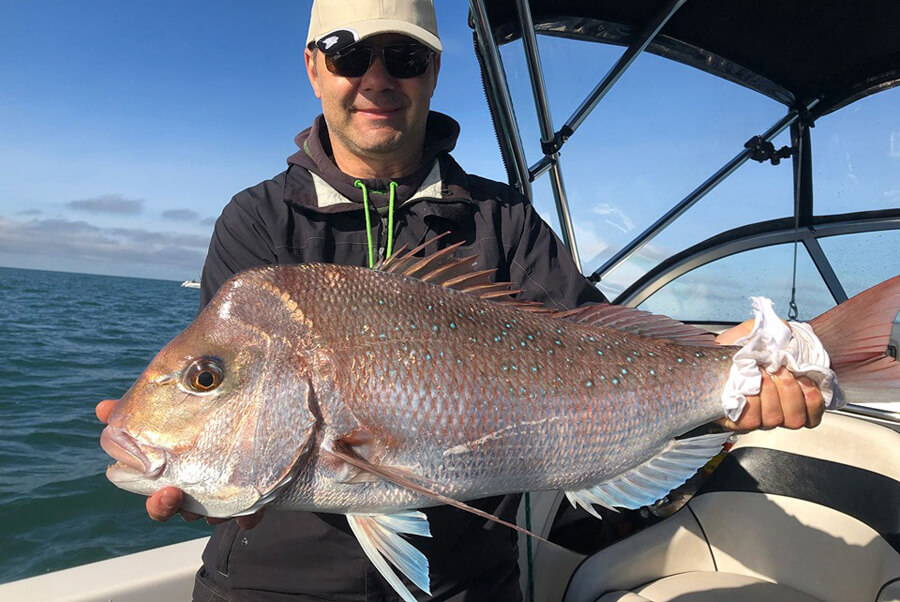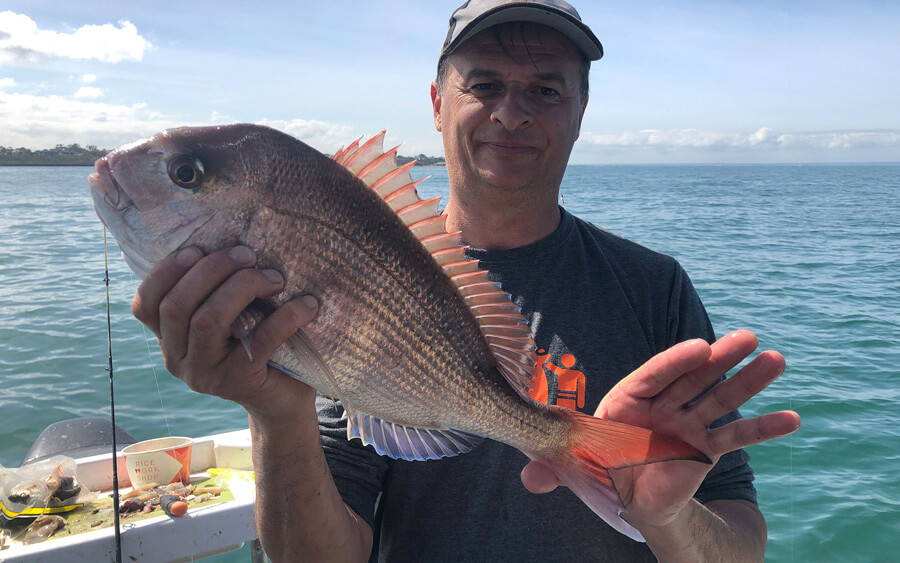 Tibby Flora had a mate from New Zealand over and took him to Black Rock to catch an Aussie snapper and wasn't disappointed with a nice 6kg fish caught in 7 metres of water.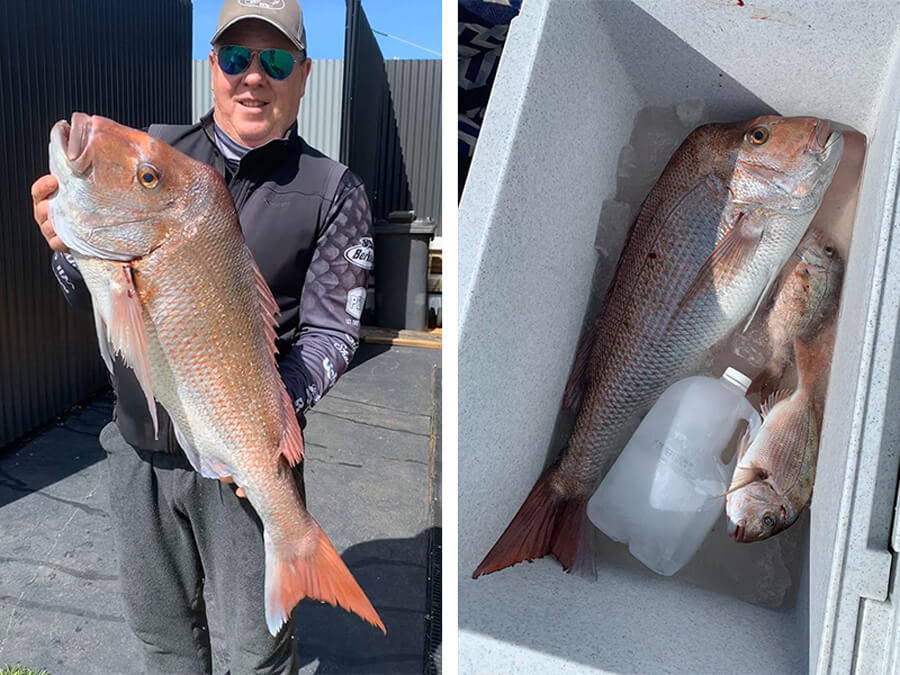 Ian Whiteside landed this ripper snapper of 86cm on a whole pilchard using snelled 6/0 hooks fished in 10 metres of water out from Beaumaris, great fish Ian well done.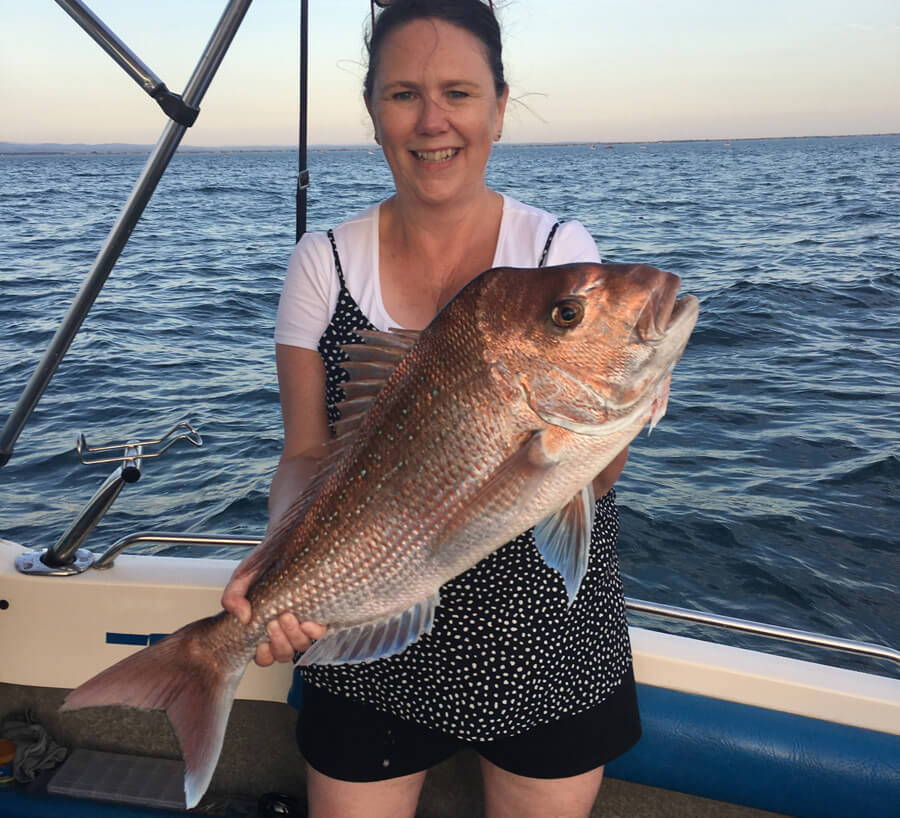 Jenny Searle caught this ripper snapper in 18 metres of water off Aspendale using silver whiting for bait.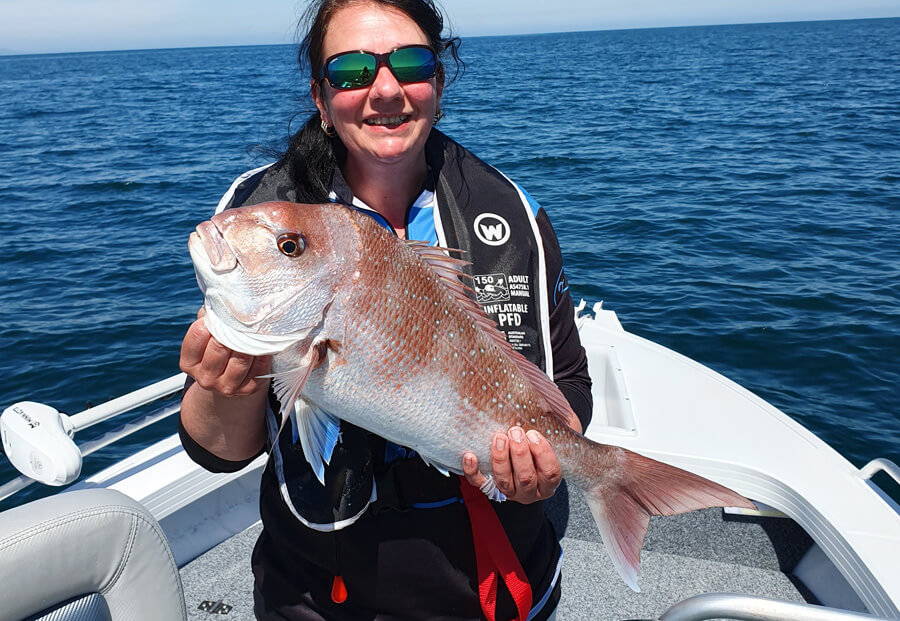 Staff member Adam 'Frase' Fraser and his partner Kylie fished out from Carrum in 16 metres and Kylie caught this nice 3kg snapper on a pilchard.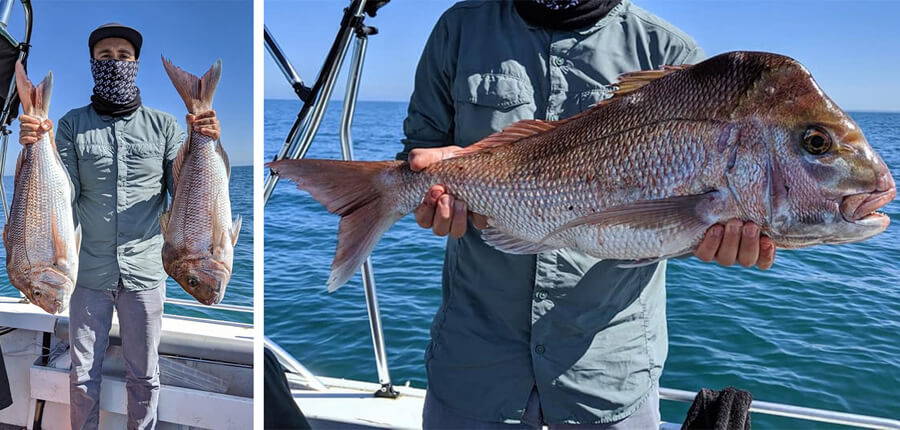 Robert Wilson caught 3 cracker snapper out from Carrum in 19 metres of water on silver whiting.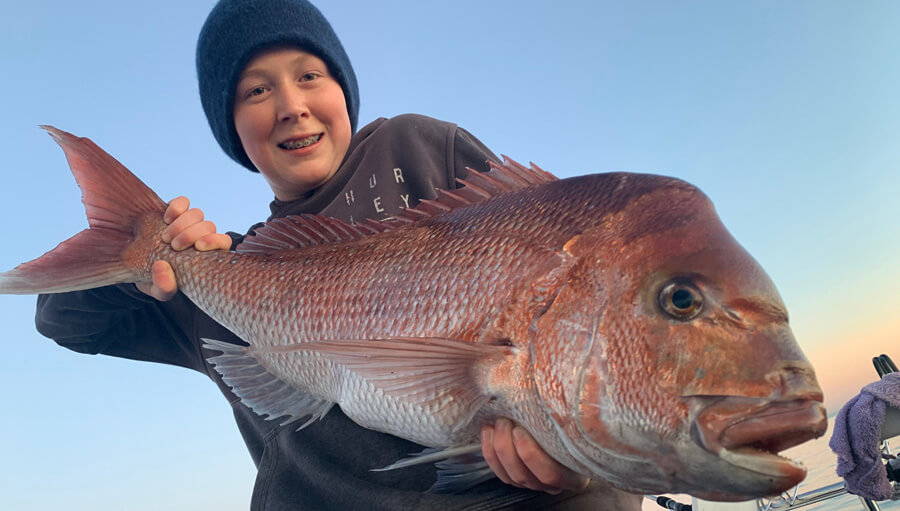 Jake caught this stonker red fishing out from Mt Eliza in a quick session before school.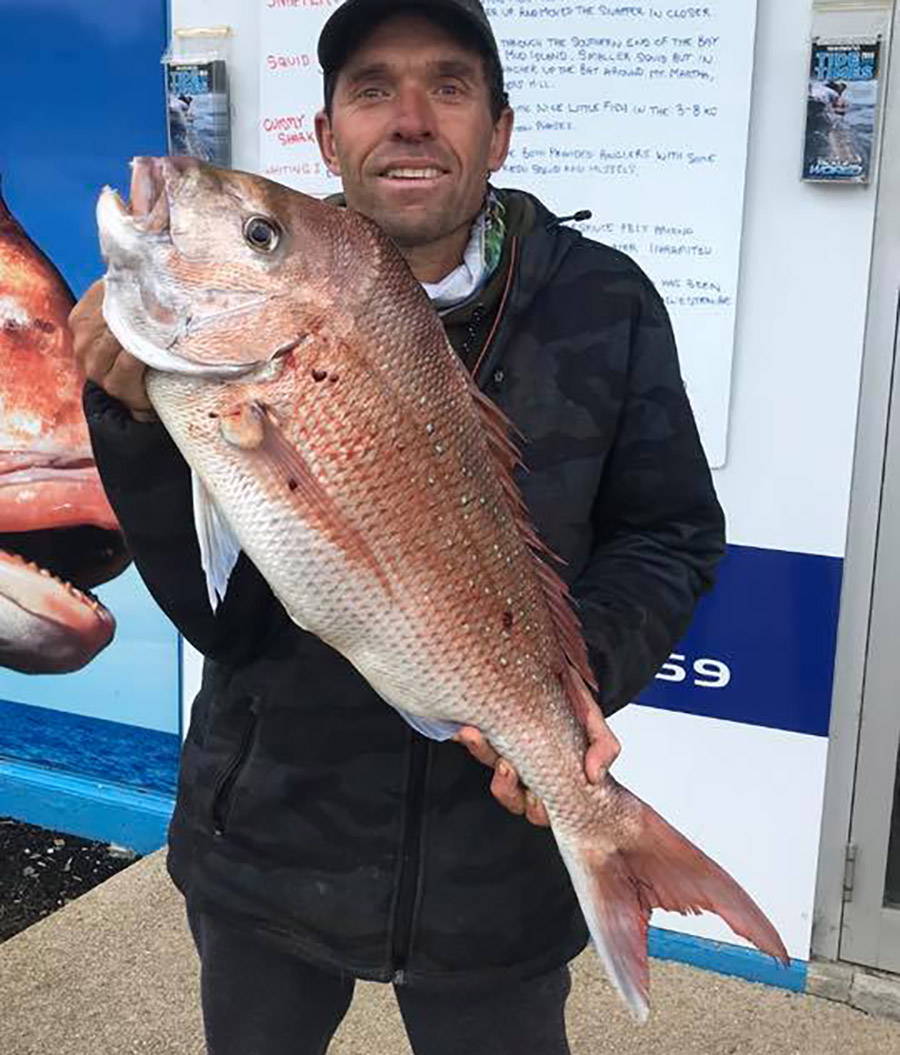 Local legend Darren Mathews headed down to Mornington pier Friday morning and landed this ripper of a snapper that weighed 6.2kg! This fish along with another smaller fish were both caught on pilchards. Well done Darren.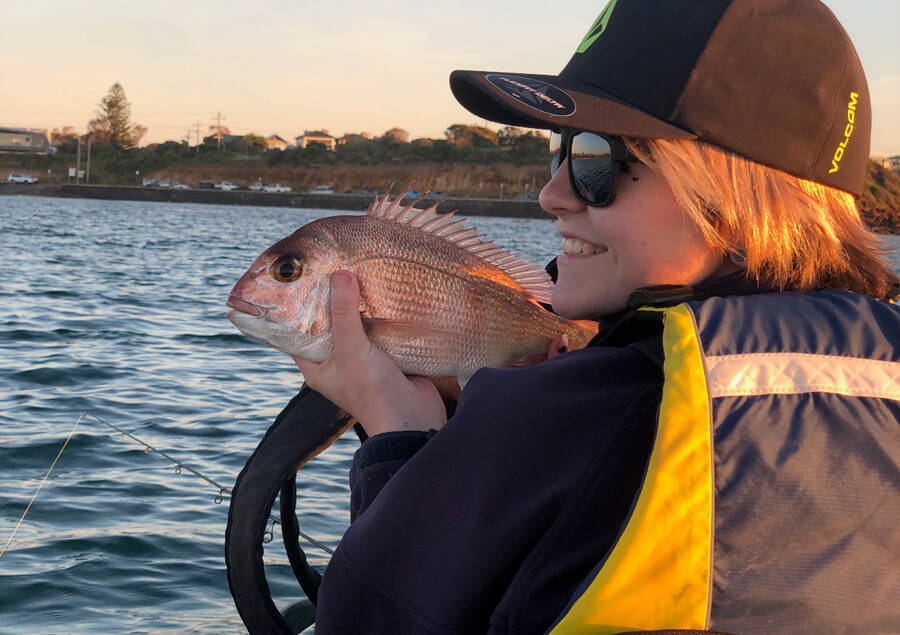 Porsha fished out from Mornington with her dad on the kayak on Monday night and found some nice pinky snapper and a few flathead using squid for bait.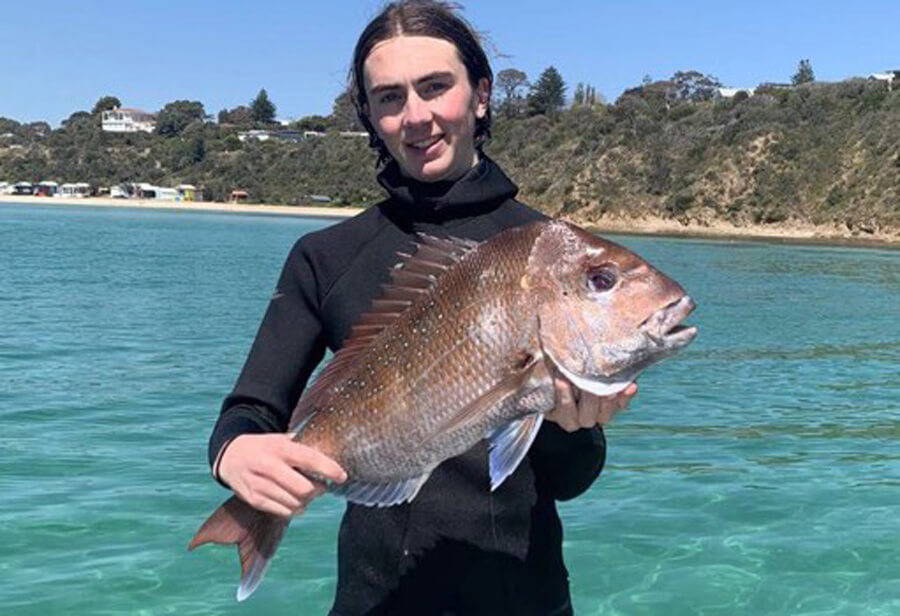 Staff member Mitch Ryland headed out on a spearfishing session off Mt Martha rocks on Wednesday and nailed this nice snapper.
Mitch is our resident spearfishing expert so be sure to pop in to the Mornington store and see him for all your queries in this area.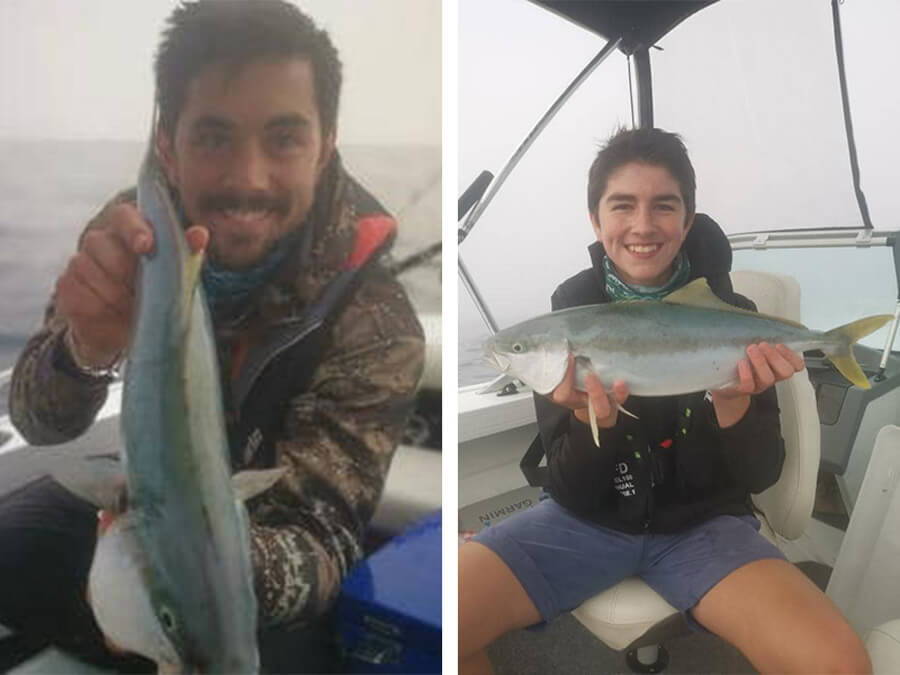 Michael Chan and a mate headed out Monday morning to Barwon Heads and managed to find some rat kings hitting bait; they landed a couple using knife jigs.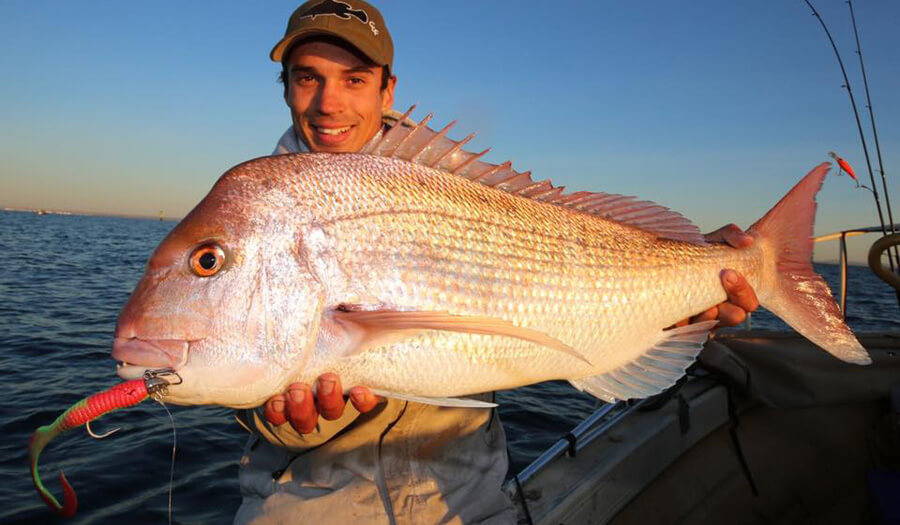 Colby Lesko fished out from St Leonards and nailed this ripper 88cm snapper on a soft plastic rigged on the new saltwater Berkley Nitro jig heads with a treble hook.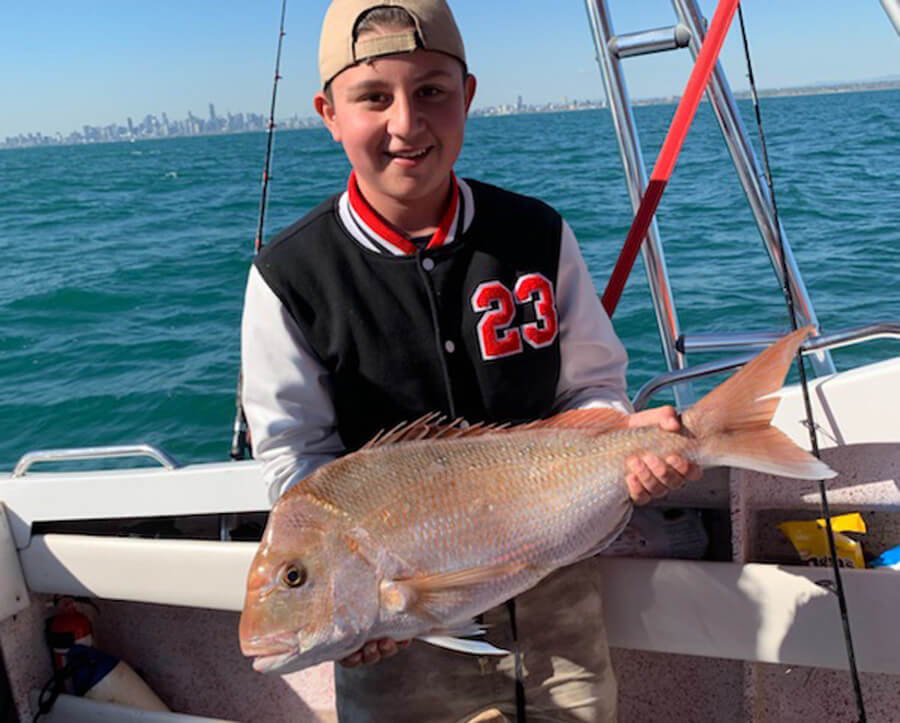 Daniel Lerovski with a nice 5kg snapper caught at Altona Reef, great fish Dan!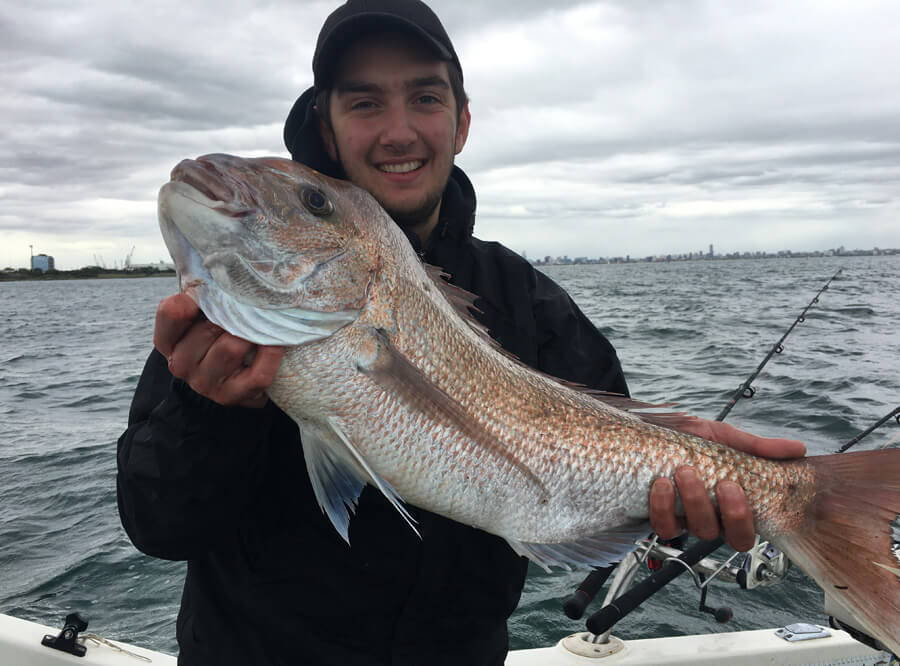 Corey Czyzewski landed this ripper 6kg snapper on Sunday using pilchard for bait, good fish mate well done.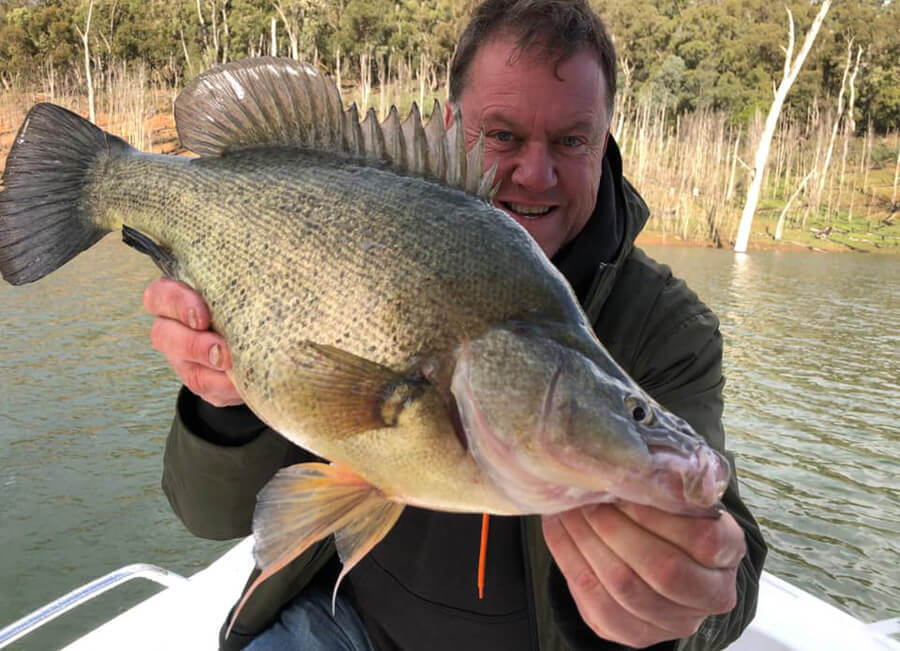 Trelly landed this solid yella fishing Lake Eildon on the weekend using a Zerek Fish Trap lure.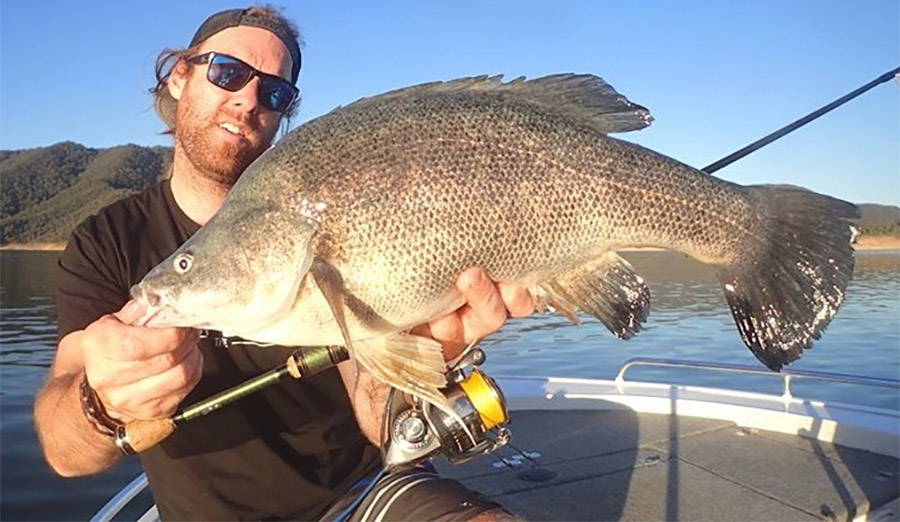 Mitch Chapman fished Lake Eildon recently and nailed some fantastic yellow belly in a hot arvo session.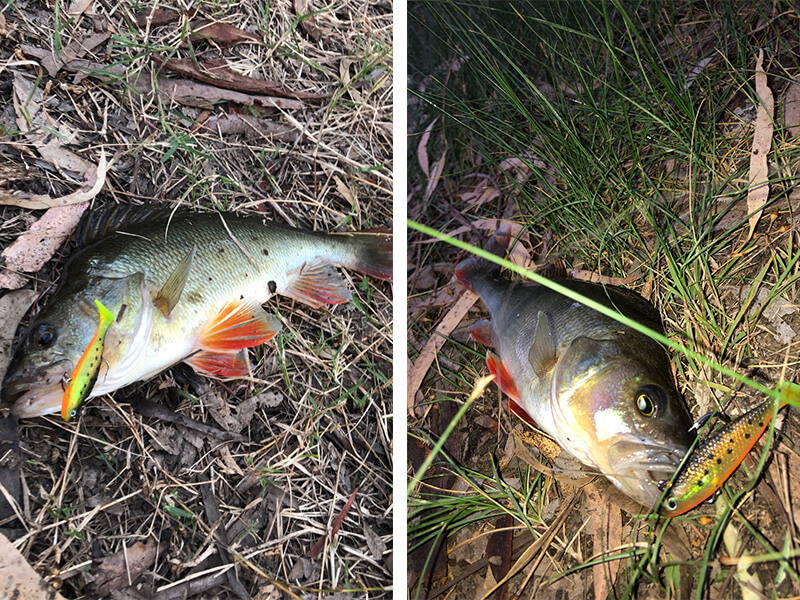 Julian Racolini has been catching good numbers of redfin fishing the Maribyrnong river at Sunshine during last light.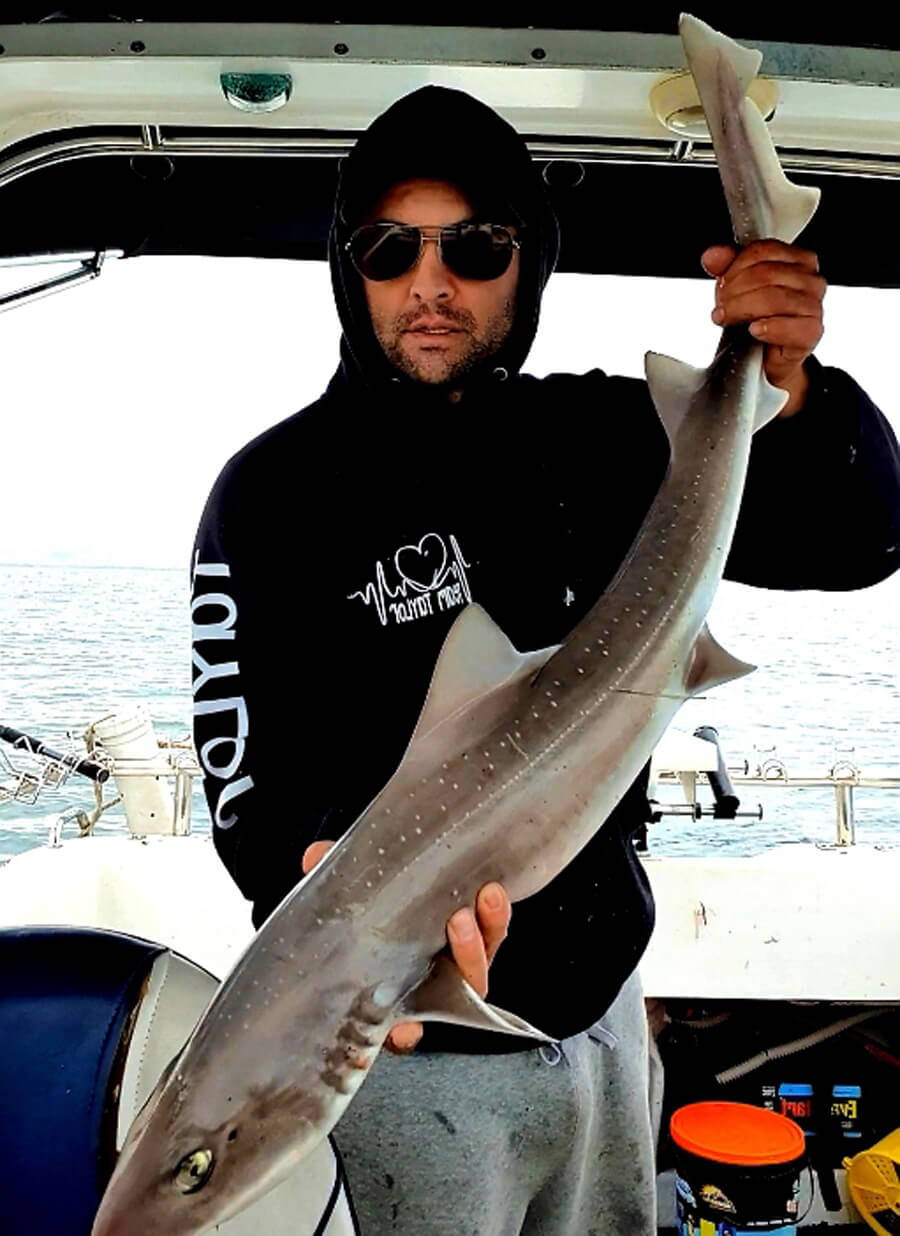 Johnny caught this fantastic gummy shark fishing Port Welshpool in the Franklin Channel.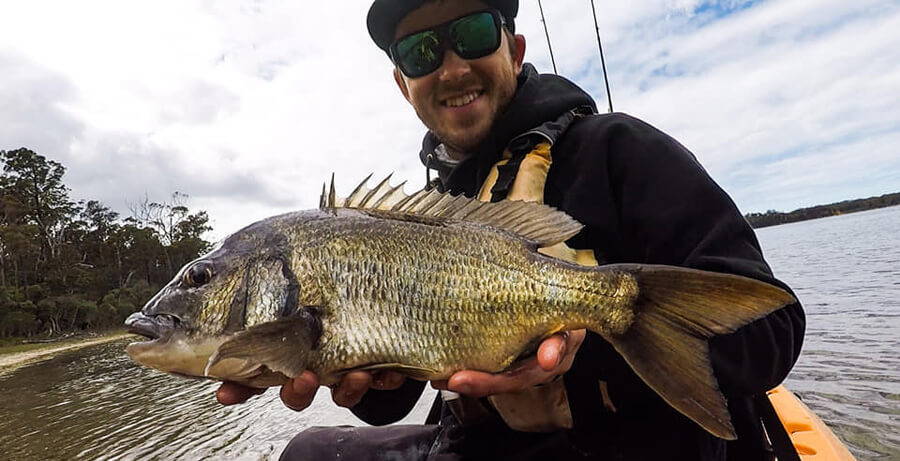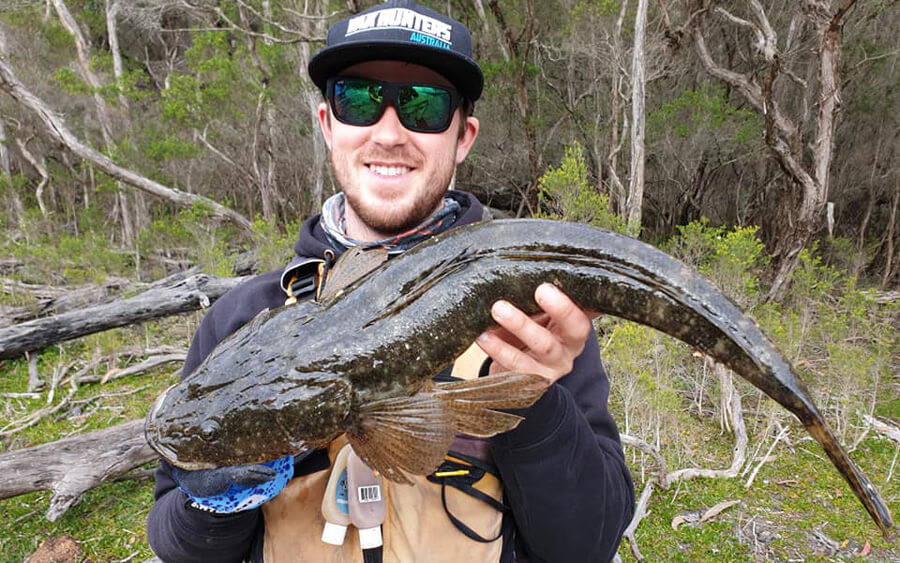 Ben Hotchkin fished on his kayak at Lake Tyres on the weekend and managed a few thumping bream to 42cm and a 65cm dusky flathead.

Armen Kouch caught this monster long tom fishing at Nambucca Heads while chasing flathead.
Simon Rinaldi from Red Hot Fishing Charters headed to Cairns with good customers Tam Missen and his son Tait to chase a junior light gear black marlin record, unfortunately the fish was lost to a chaffed leader but it was a cracking effort and this won't stop Tait that is for sure.
IFISH WITH TACKLE WORLD SERIES 14
TALKING FISHING - C31 TV - TUESDAYS @8.30PM
Catch "Talking Fishing" on Melbourne's C31 TV (CH44) at 8.30pm each Tuesday night. Staff members David Kramer and Adam Ring together with Steve "Trelly" Threlfull host Australia's only "Live to Air" fishing television program at this prime time-slot. Put Tuesday night's at 8.30 away in your weekly diary of TV shows to watch!
Proportional to their weight, men are stronger than horses.

Good Luck with your fishing and stay safe on the water,

The TEAM at Tackle World Cranbourne & Mornington