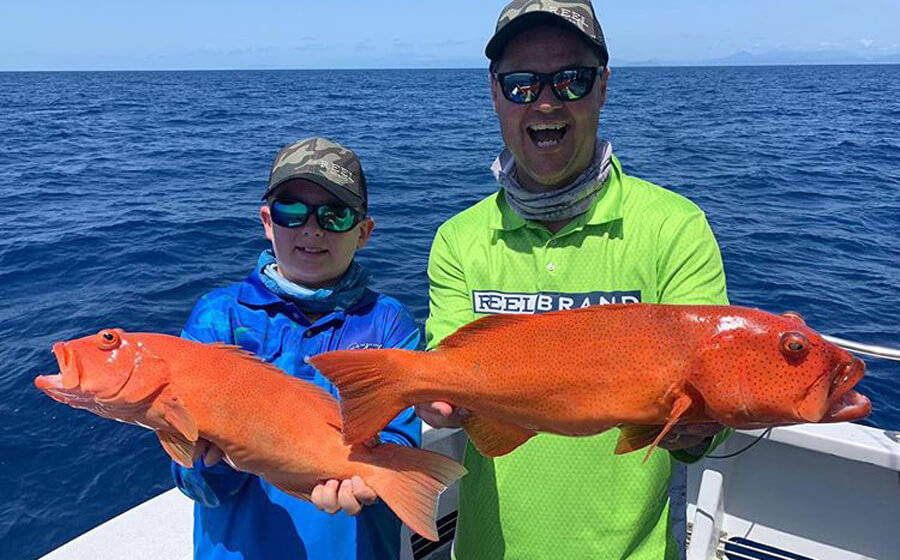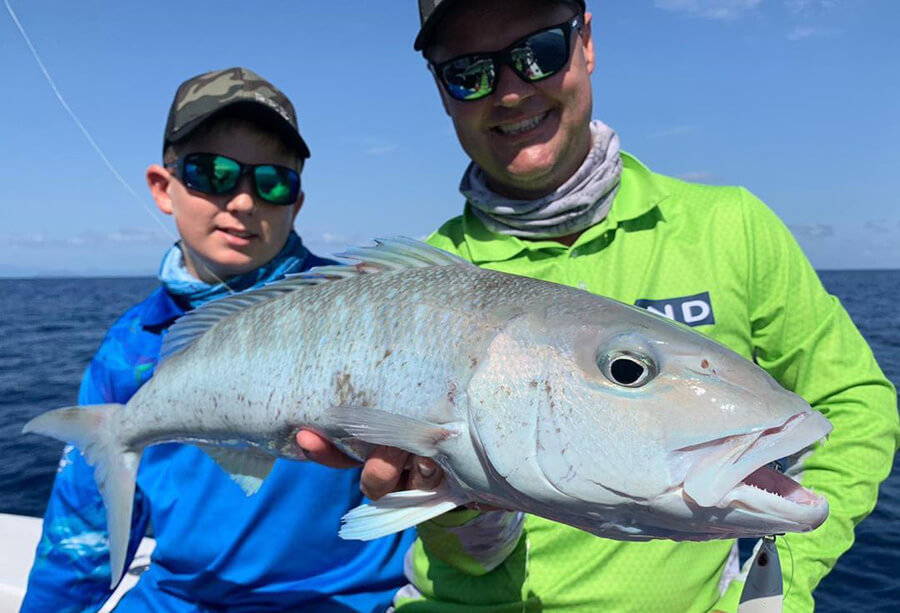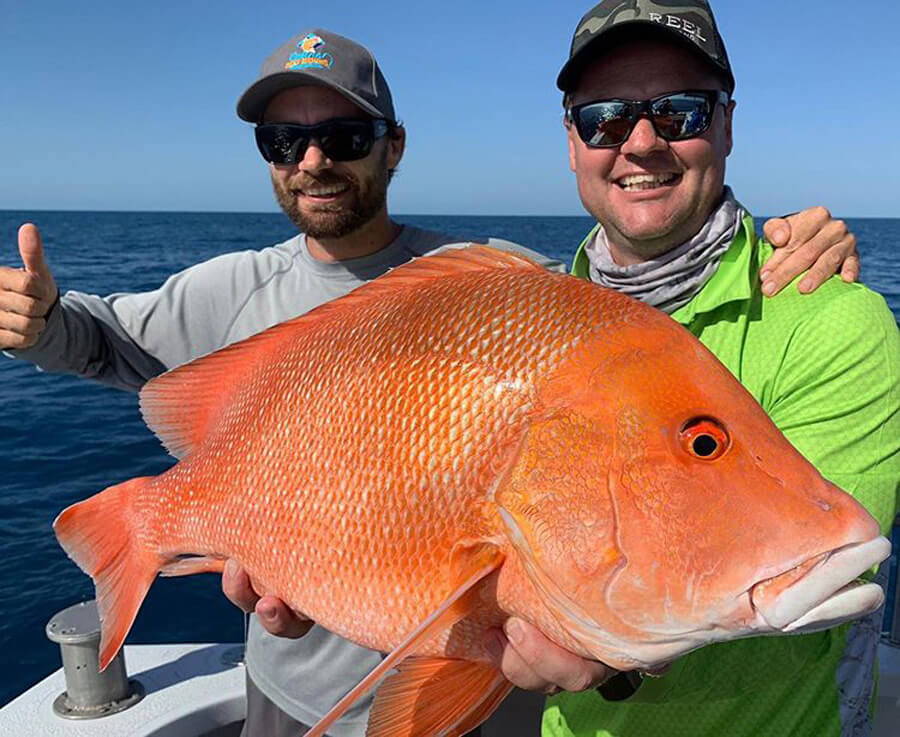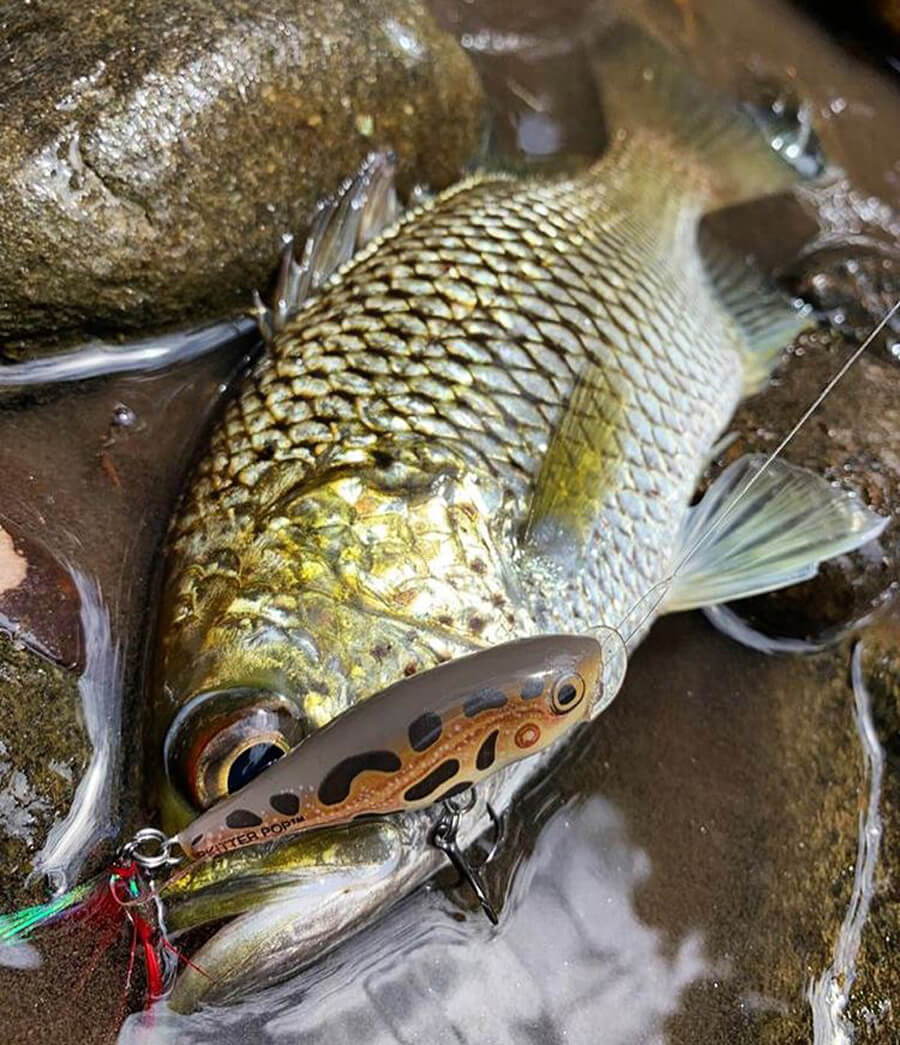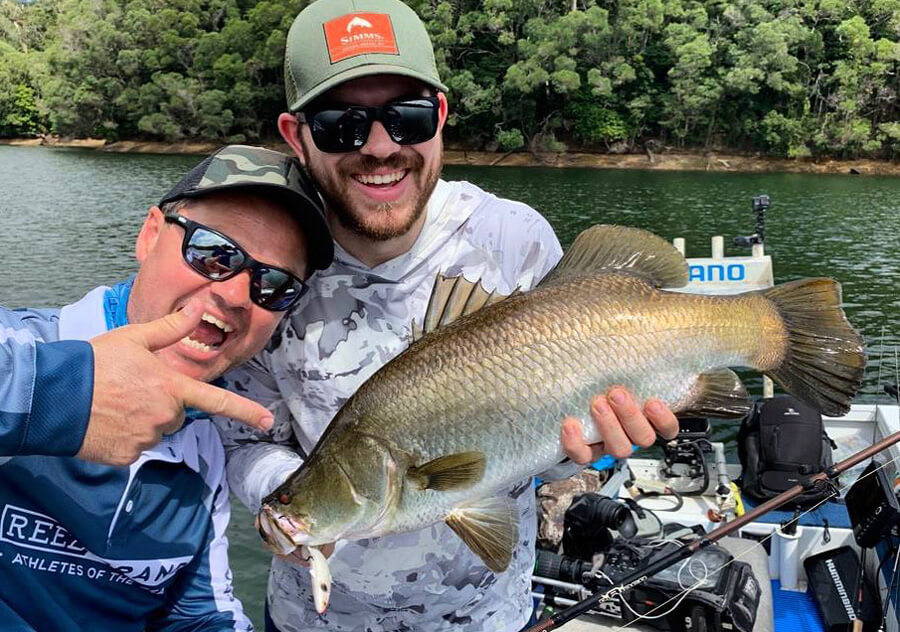 Paul Worsteling and the IFISH TV crew fished Cairns last week starting with a day on the reef catching a host of species including beautiful coral trout, green job fish and red emperor. The following day they headed inland to the freshwater streams south of Cairns targeting jungle perch on poppers and having a ball with these beautiful Aussie natives. For the final day the crew headed to Copper Lobe Dam where they caught half a dozen barramundi in just a couple of hours on soft plastics and Rapala lures with the highlight for the day being Paul catching his first ever sleepy cod.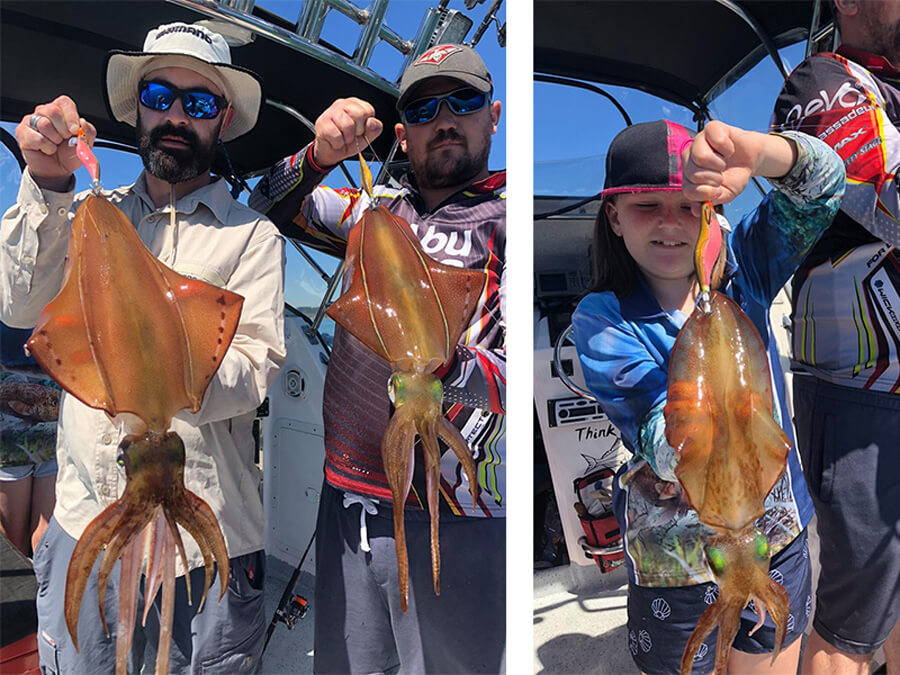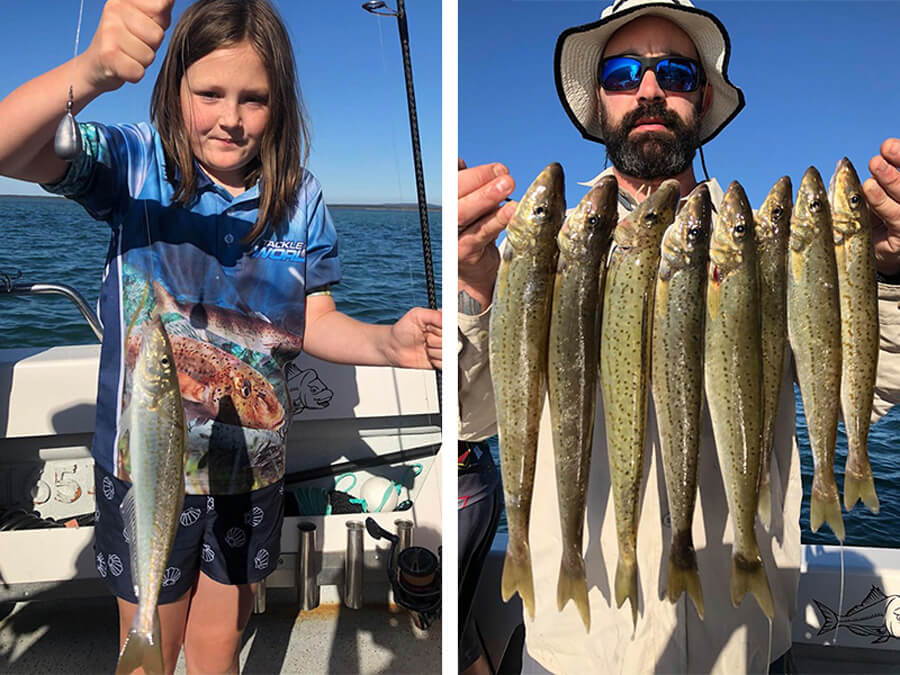 Shaun Furtiere from Think Big Fishing Charters had customers, Michael Beltrami, Nathan Tree Walker & his 2 daughters on board on Wednesday for some ripper fun on Western Port catching some nice calamari and whiting.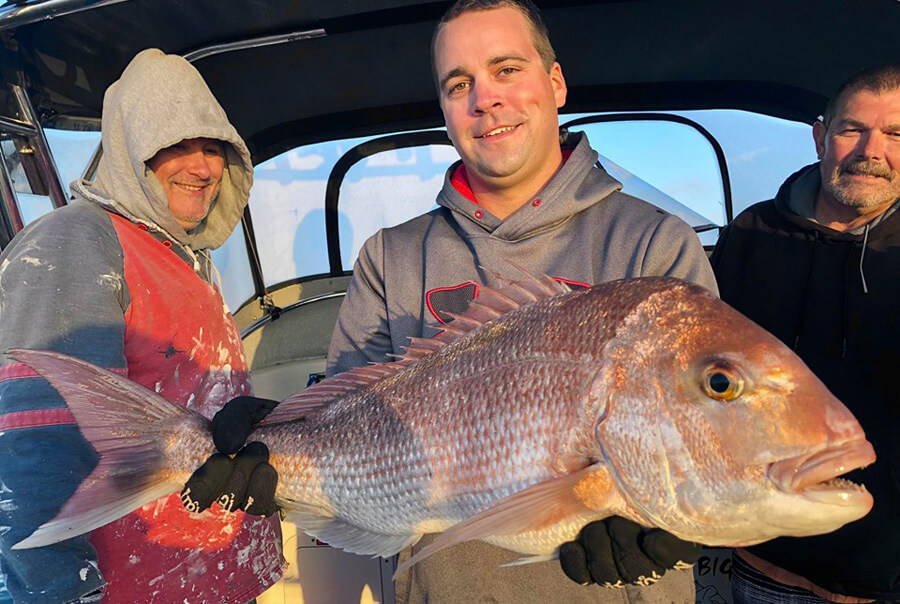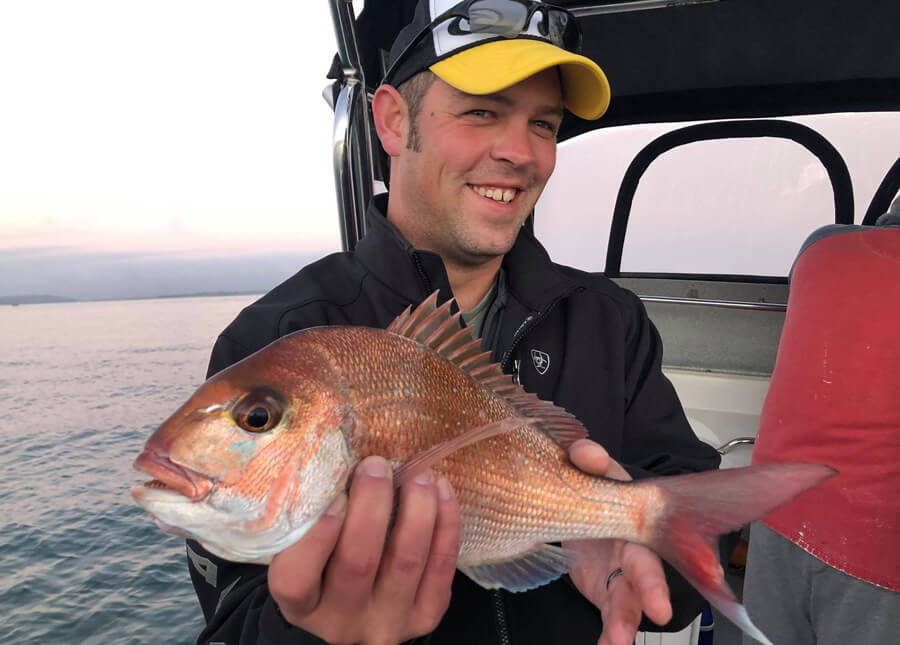 Shaun Furtiere had some international guests on board and helped them experience what big red is all about.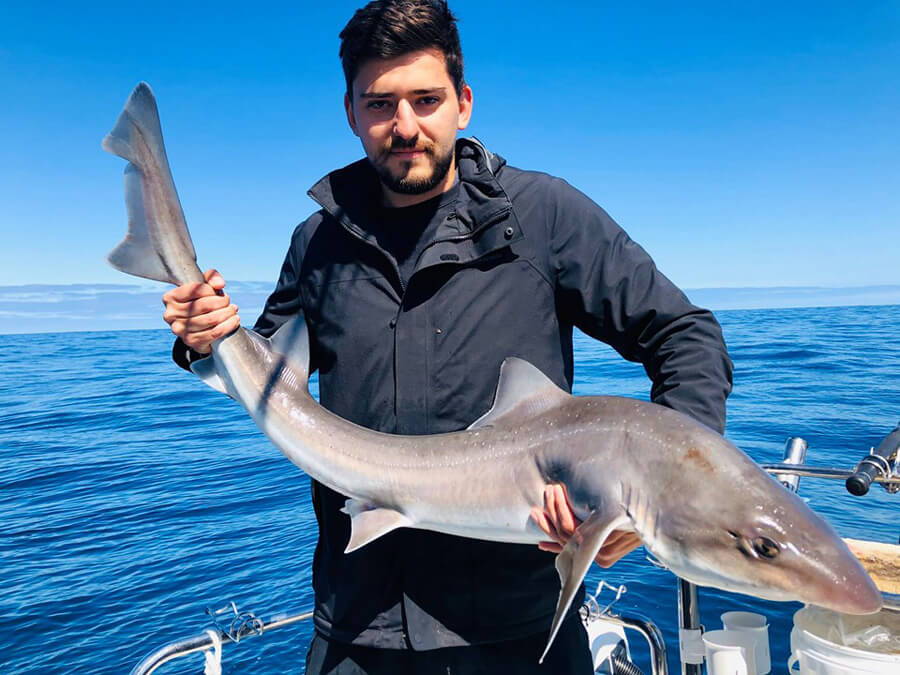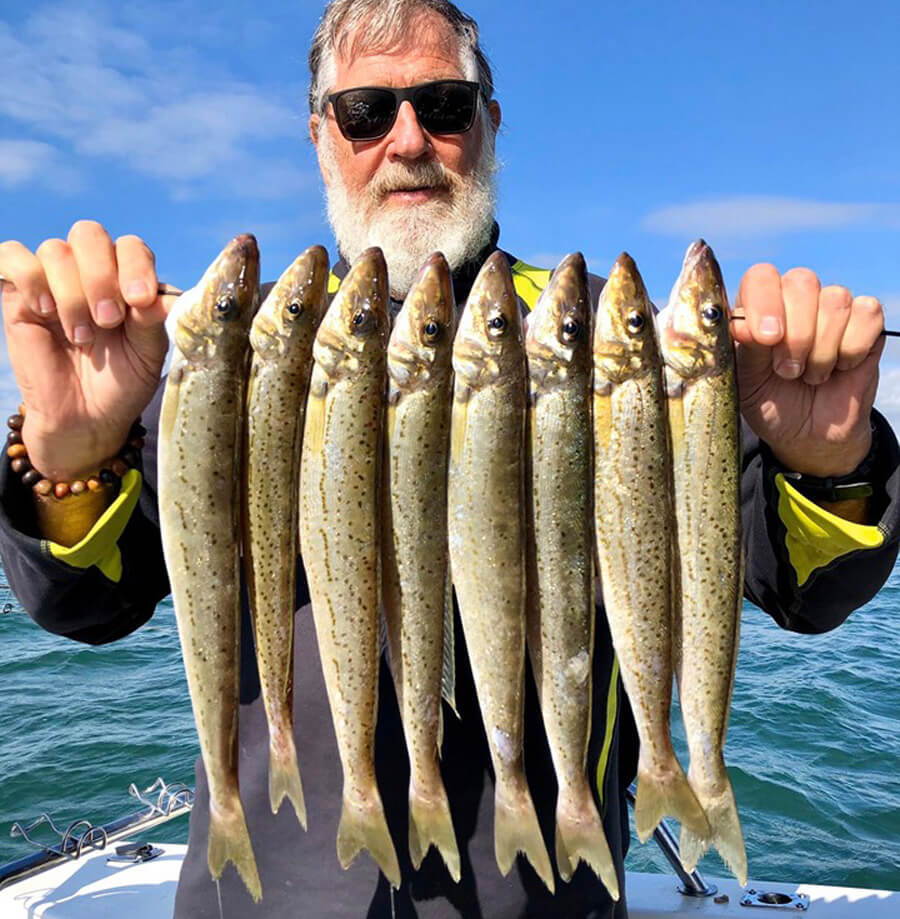 Early in the week Shaun helped Vladimir and Boris get catch some Western Port flake as well as get another customer on to some nice whiting.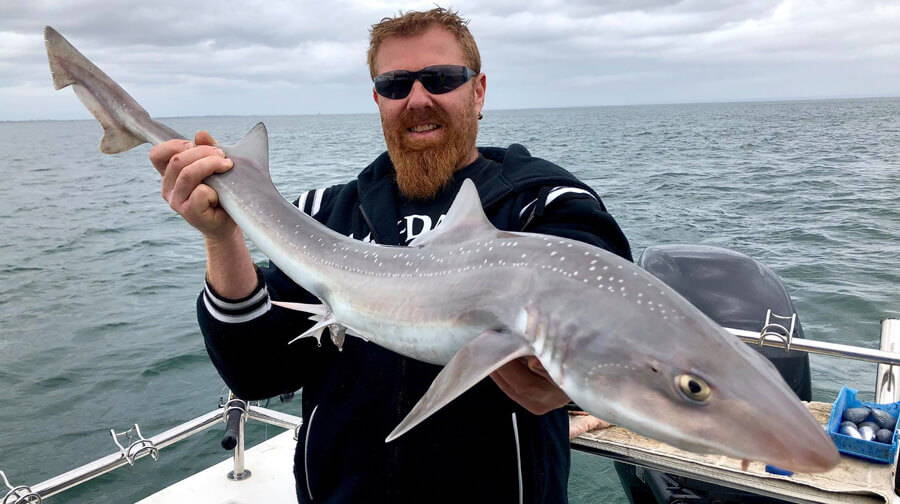 Last week Shaun helped customer Rob get on to a nice gummy shark on fresh squid.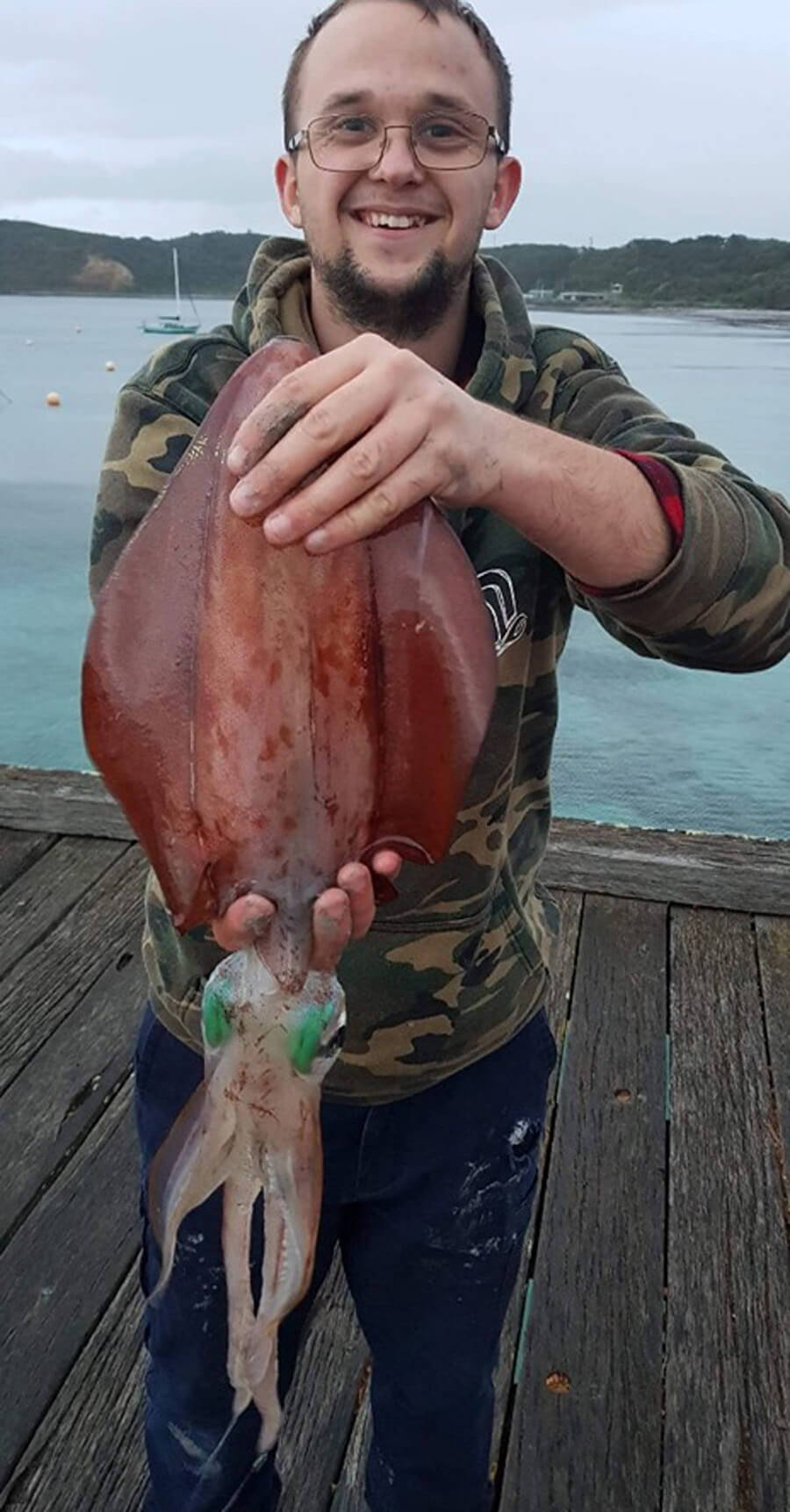 Staff member Austin Sawyer hit Flinders Pier on Friday and managed a nice 32cm squid.

Young Alex with 2 cracking snapper caught out from Hastings on Sunday using squid for bait, great fish mate!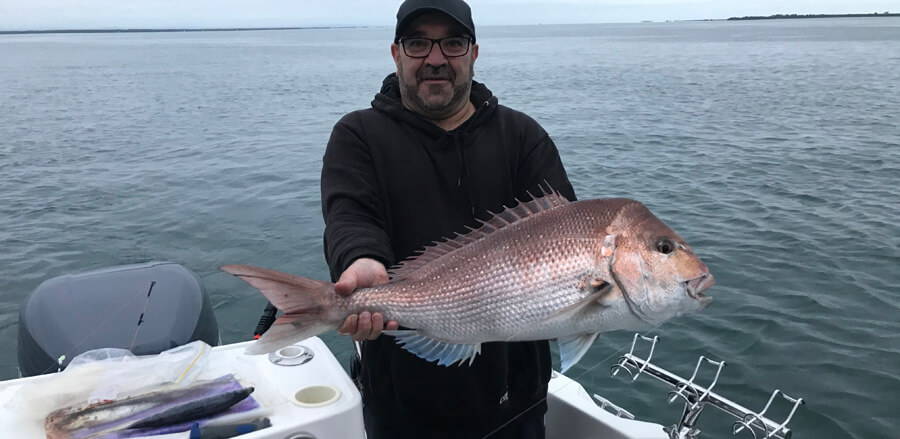 Nando Barbanera with a fantastic 82cm snapper caught out from Lysaughts on the weekend.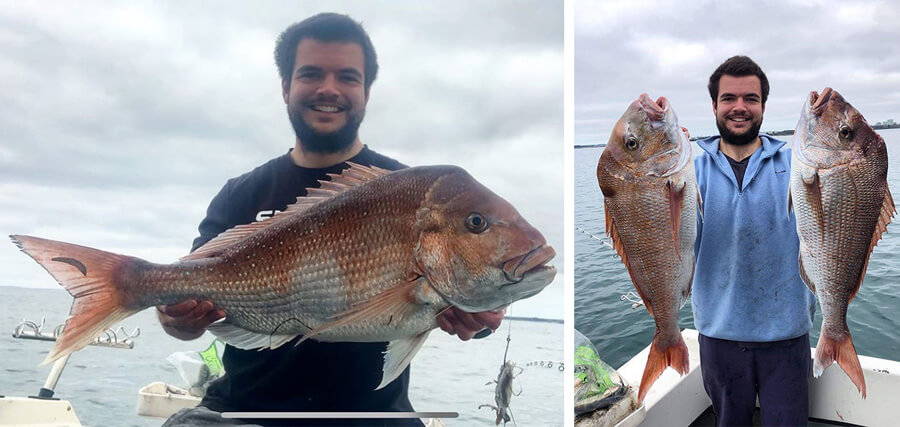 Sam Triplett had a couple of good trips this week with a nice 7kg fish on Monday during the flood tide on fresh couta. On Tuesday Sam landed 2 cracking reds at sunrise during the flood tide on fresh squid.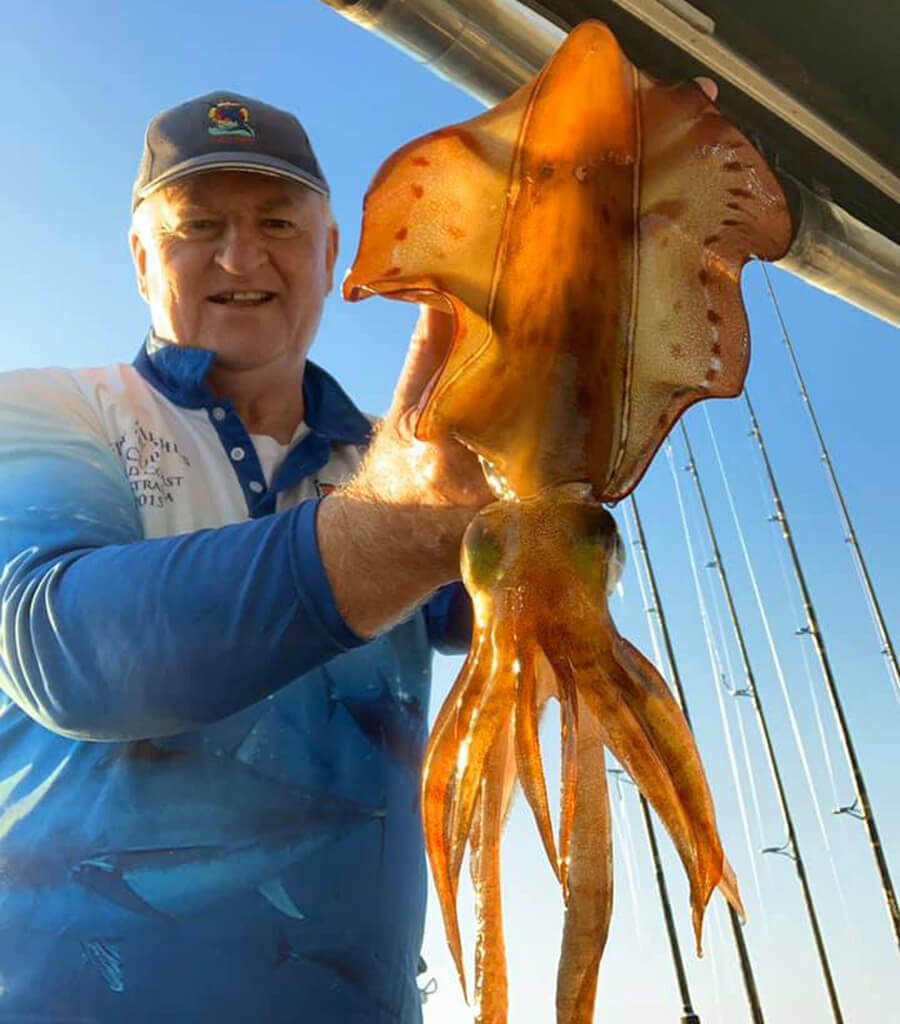 Pat Ellaby caught this ripper squid of 40cm(hood) fishing Quail Bank this week.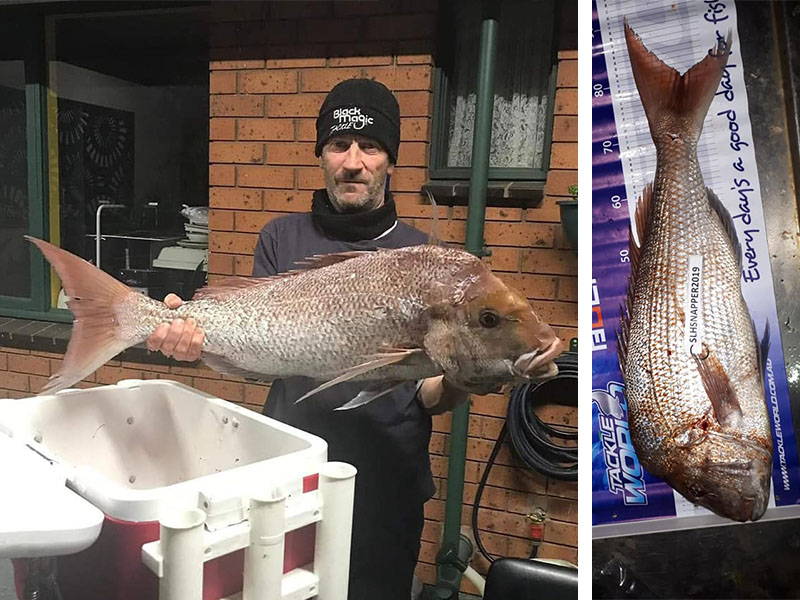 Mick Vanders fished from his kayak at Lang Lang and smashed his PB with a ripper 91cm snapper. Great fish mate well done.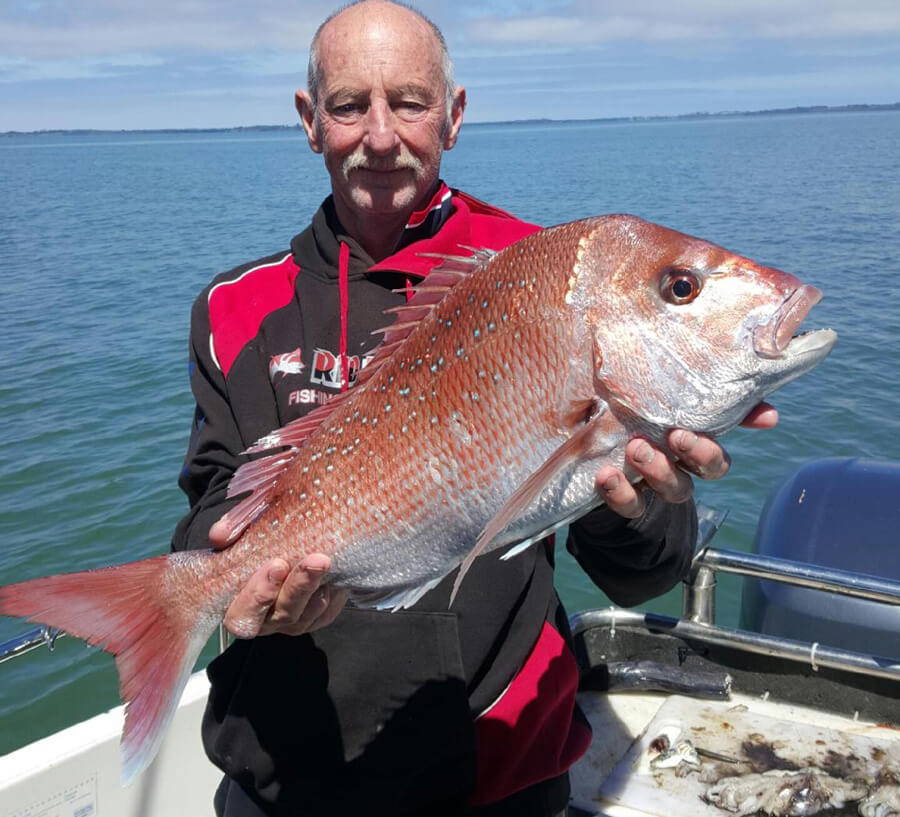 Brian Rinaldi with a beautiful snapper caught out from Corinella on Wednesday in fantastic conditions.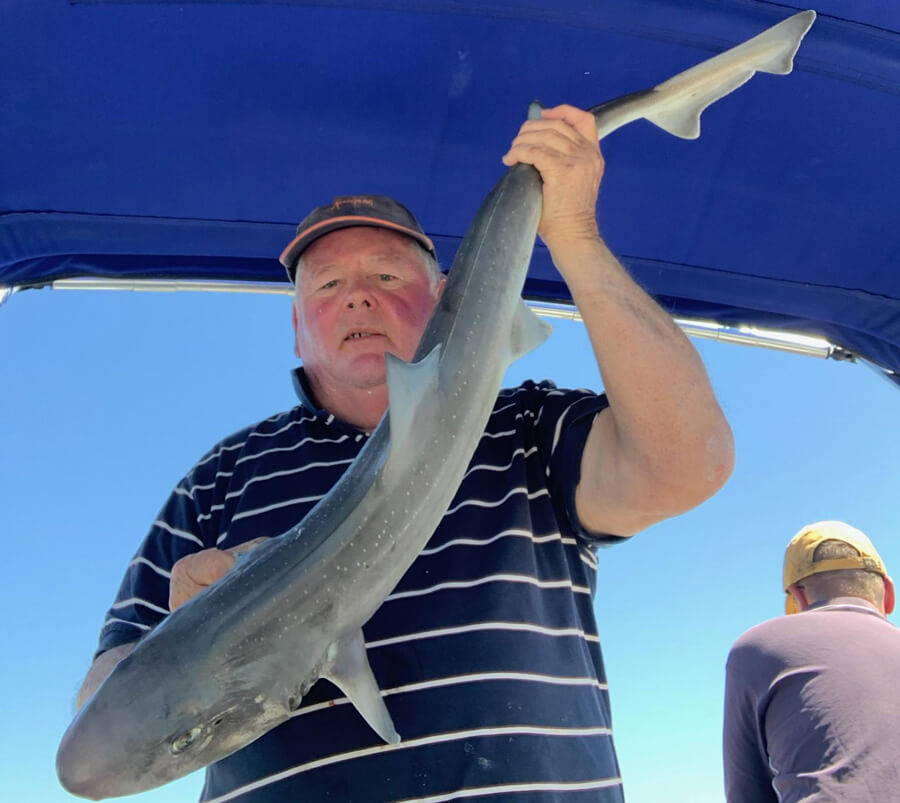 Don Wood fished Corinella this week and caught a nice gummy shark.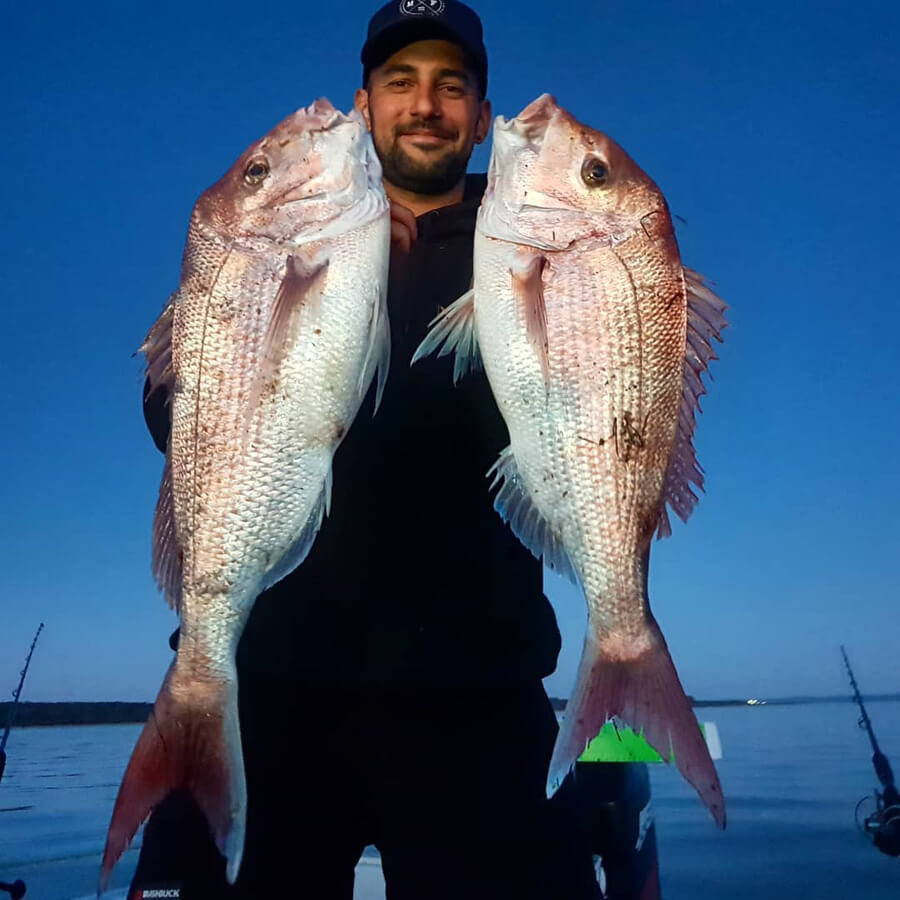 Jovan Pageot with a couple of ripper reds caught from Corinella on Wednesday.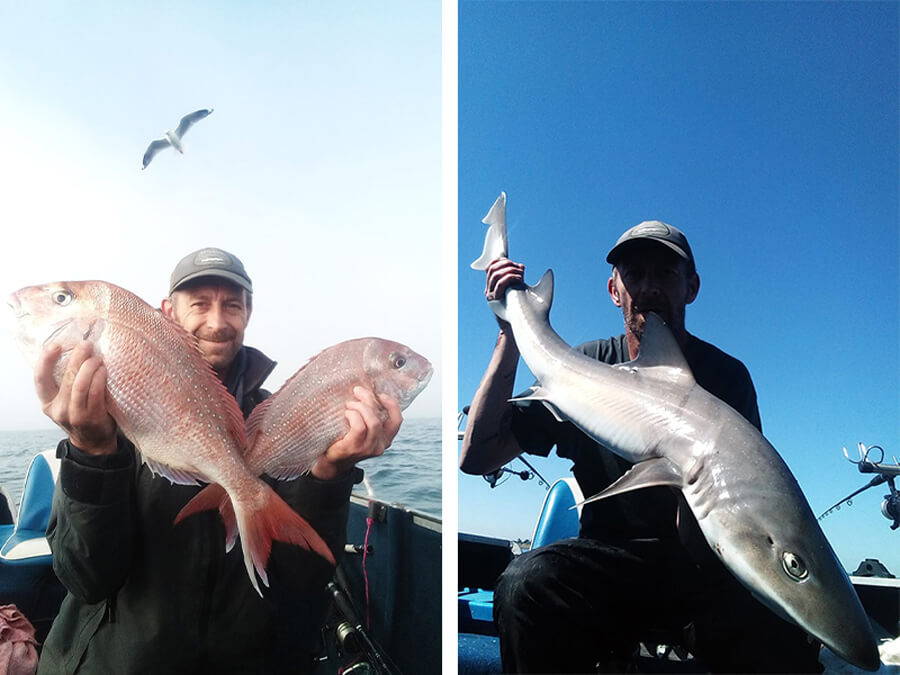 Matt Tormey fished Coronet Bay on Wednesday and caught a couple of nice snapper as well as a gummy shark.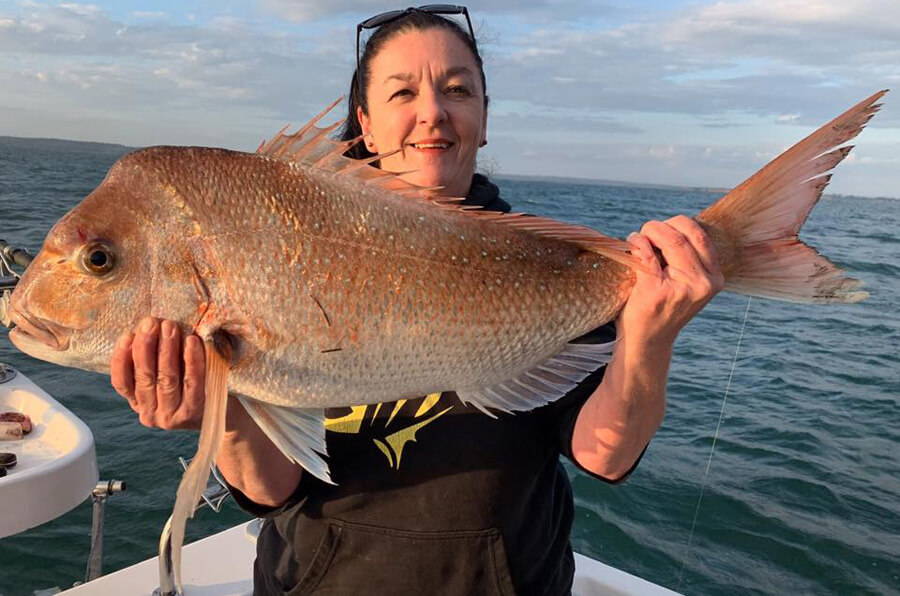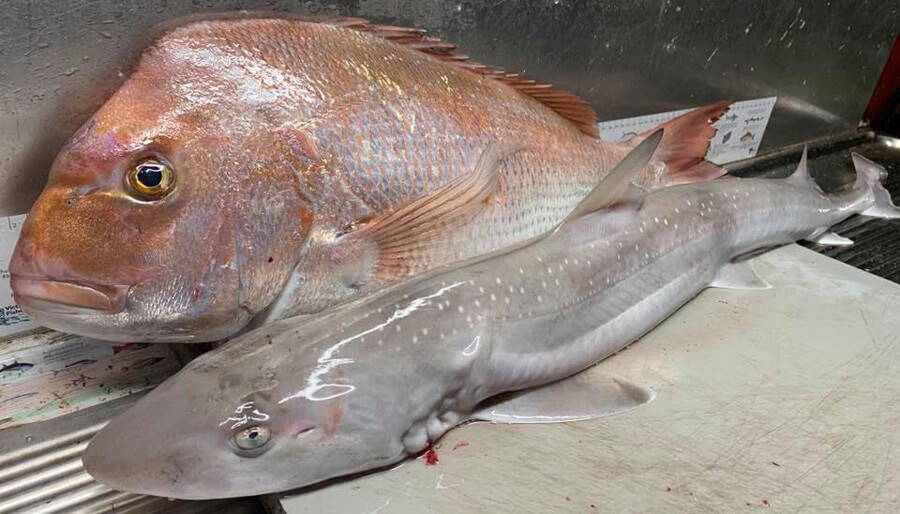 Amanda Keilar caught a cracker snapper of 78cm fishing The Corals last week using fresh squid for bait, as a bonus Amanda also got a nice gummy shark.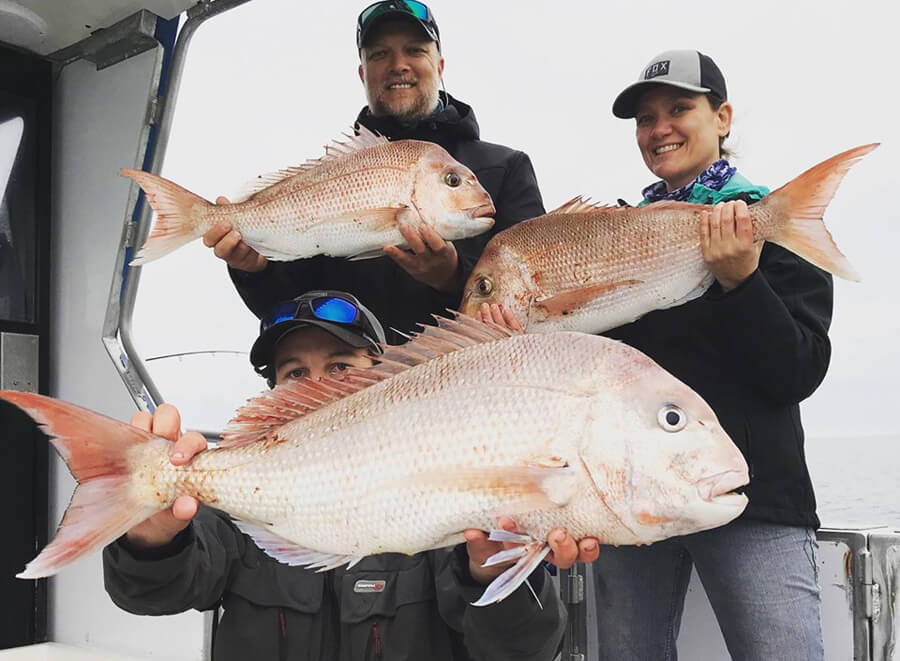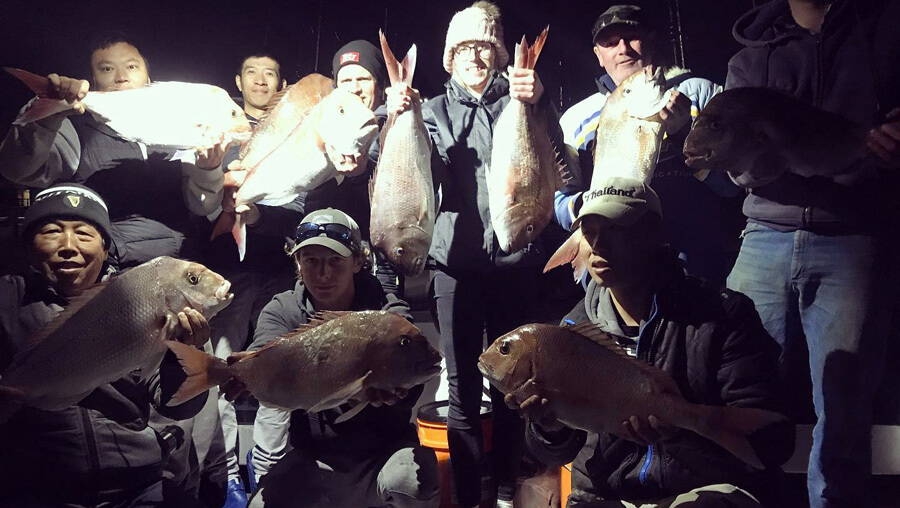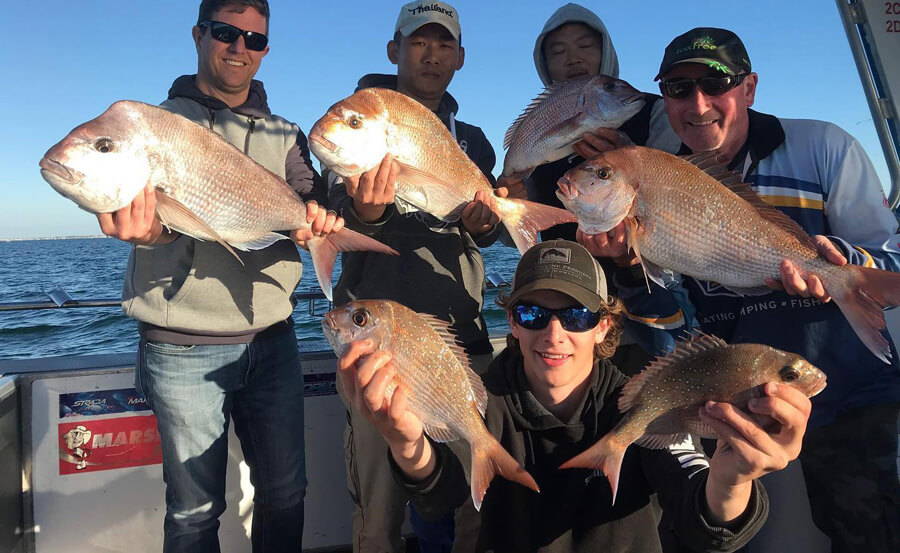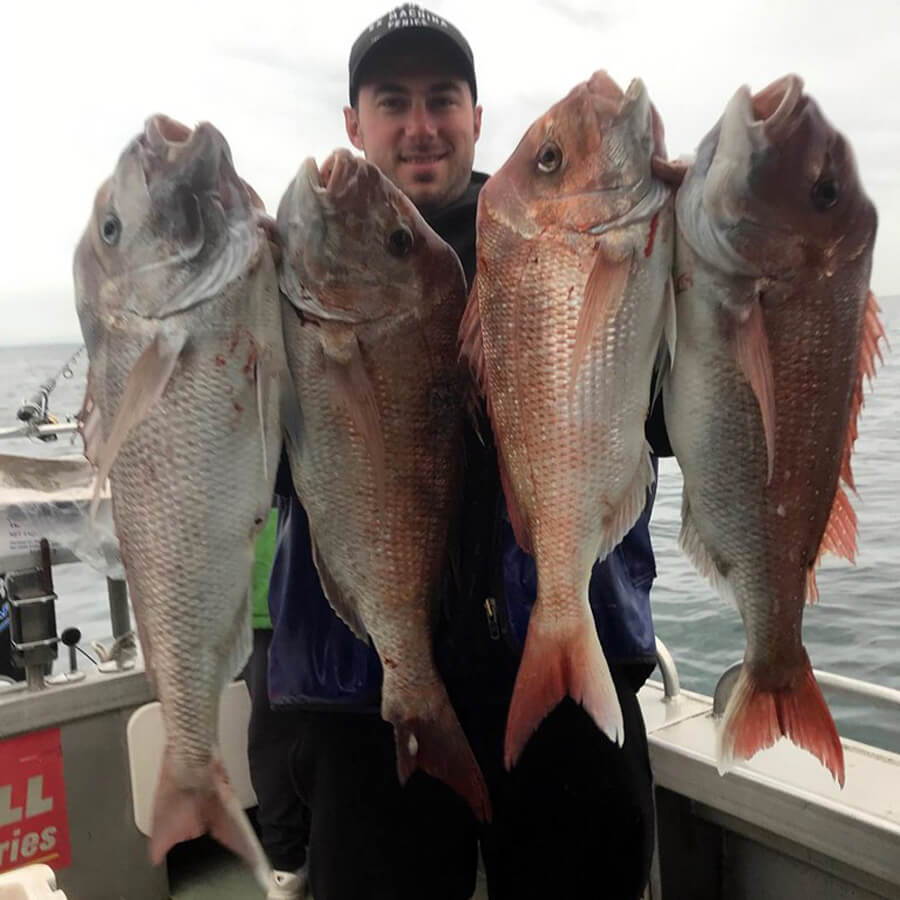 The Reel Time Fishing Charters crews have had taken advantage of the mid-week weather and smashed some nice snapper with their customers on Port Phillip Bay.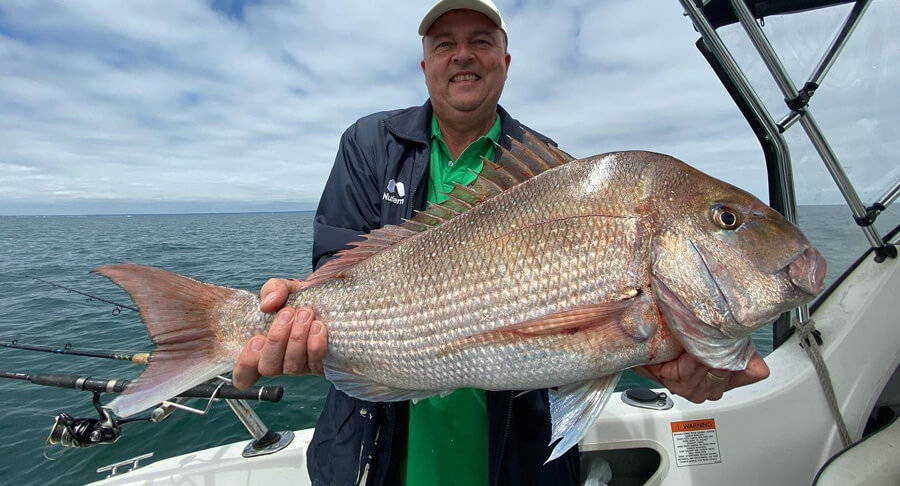 Matt Cini from Reel Time Fishing Charters took Warren out on a guided session and helped him get on to a some nice snapper.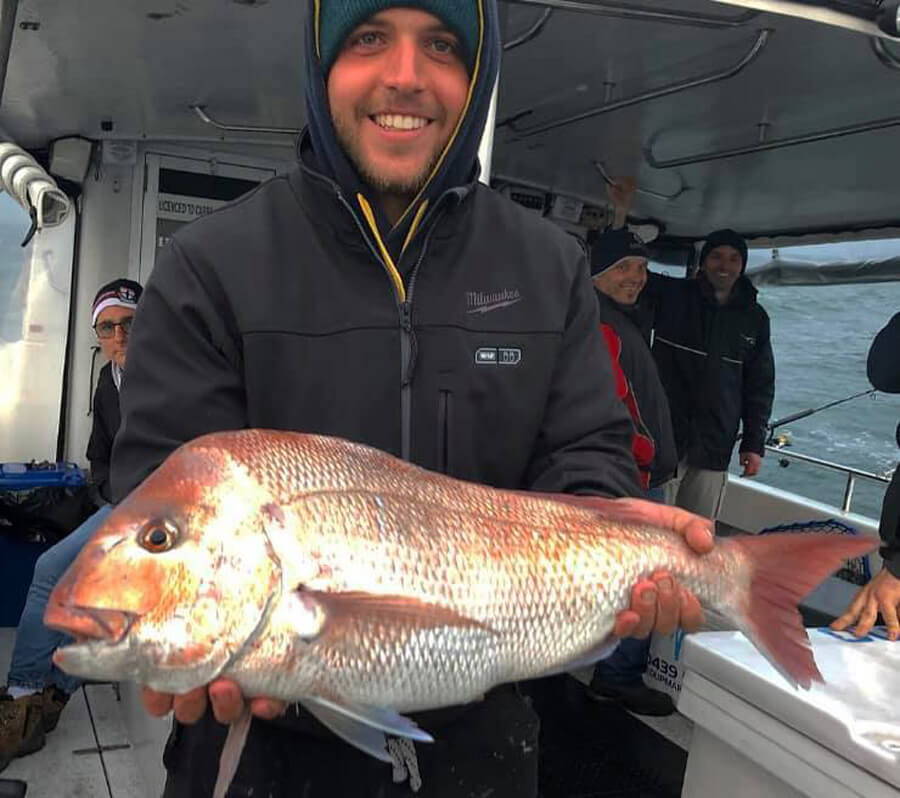 Dylan and Rob Mizzi from Sharkmen Fishing Charters got their customers on to some nice snapper fishing in Port Phillip Bay last week.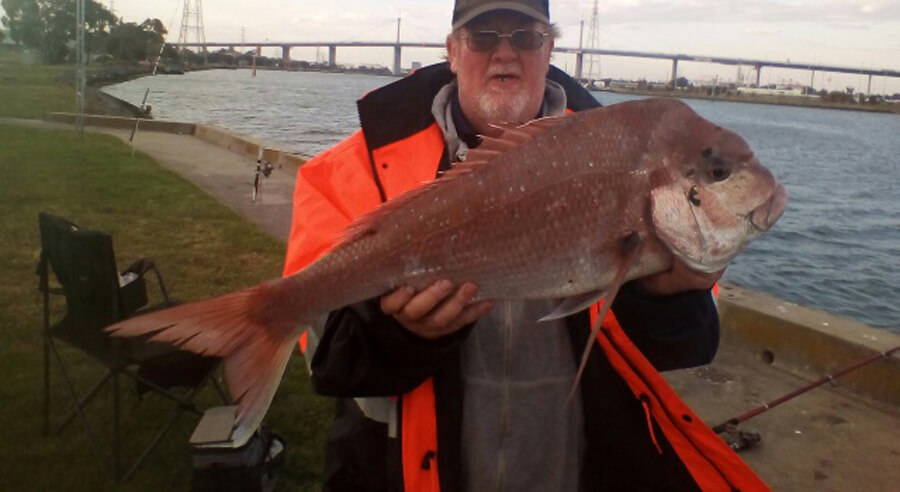 Reg Day caught this ripper snapper fishing land based at Newport last week.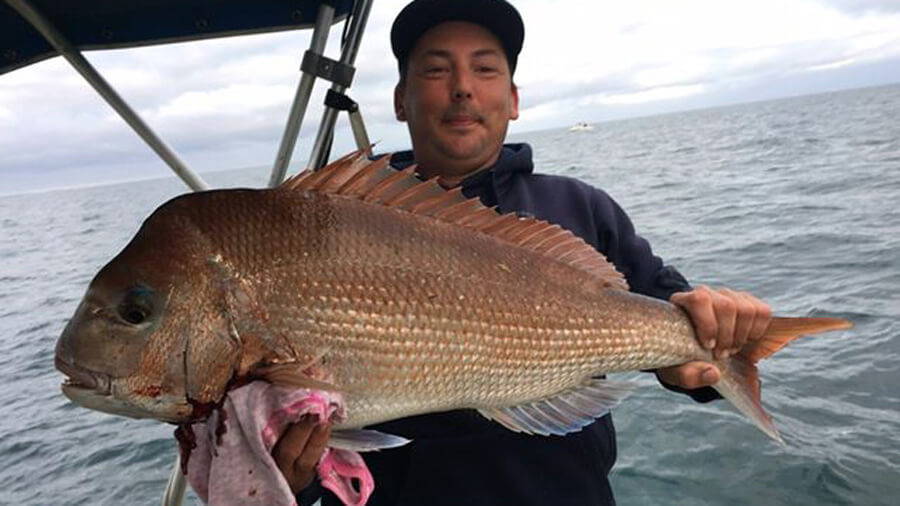 Rob Sharp with a cracking snapper caught in 16 metres of water off Rickett's using pilchard for bait, great fish mate well done.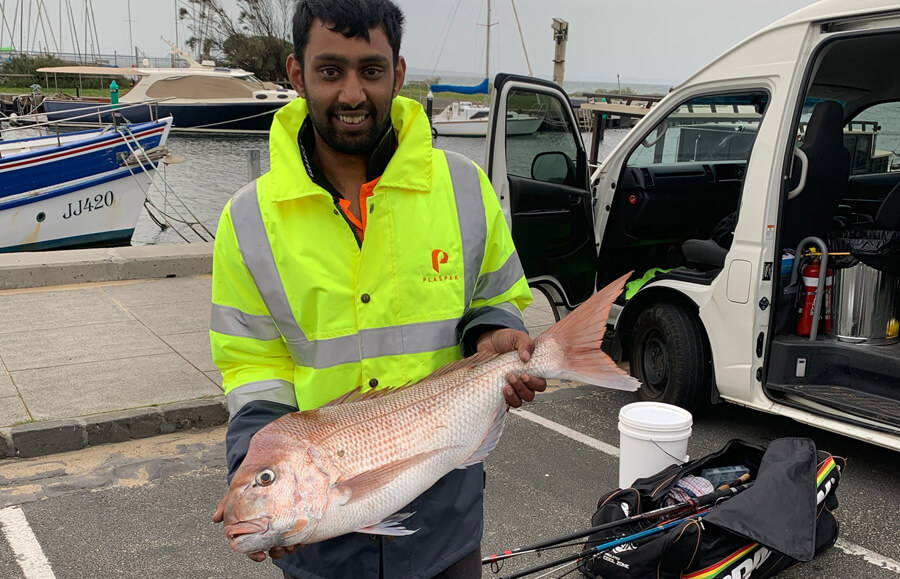 Ashwin Datta caught this nice snapper fishing from Mordialloc Pier last week using pilchard for bait.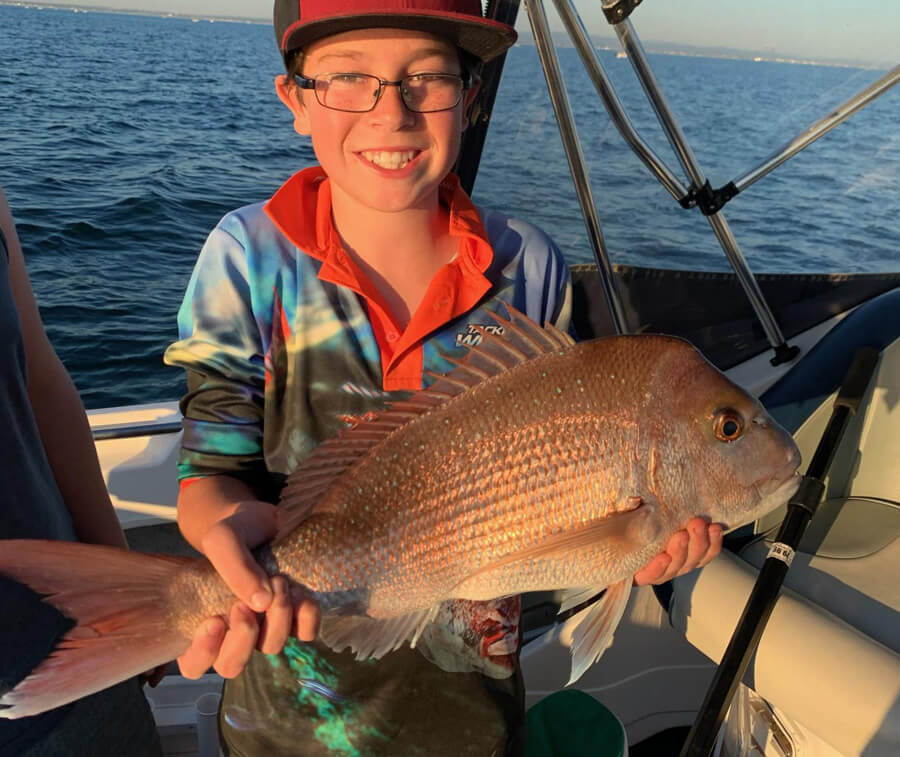 Tom Patterson with his first fish; a lovely snapper caught off Carrum in 18 metres of water using silver whiting for bait.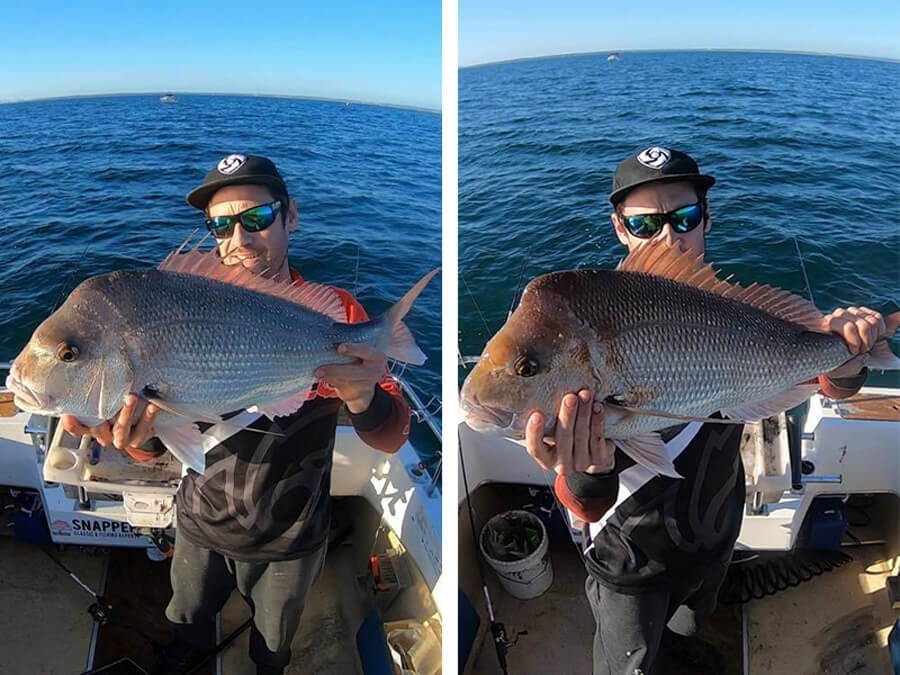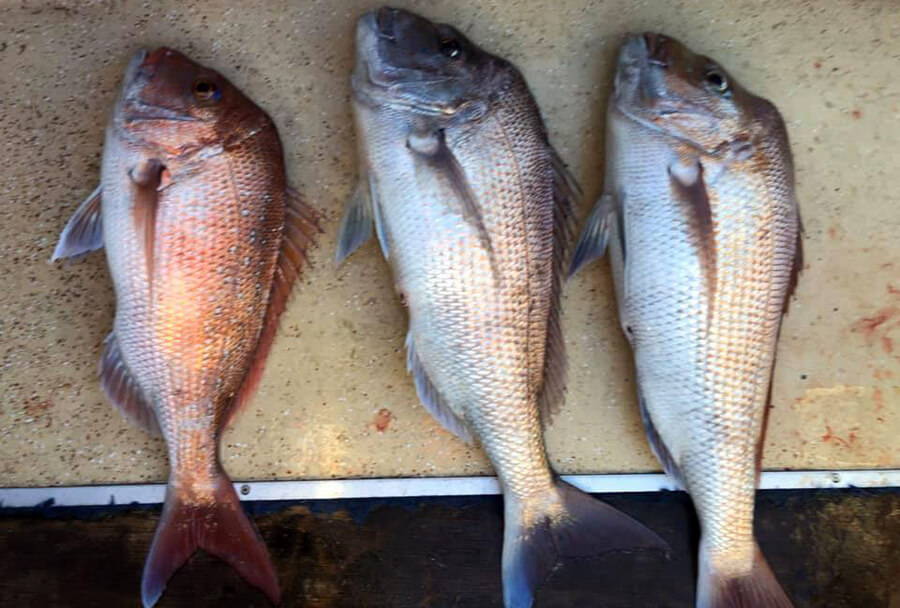 Julian Rennie fished solo out from Carrum on Monday in 17 metres for a few nice snapper on squid strips.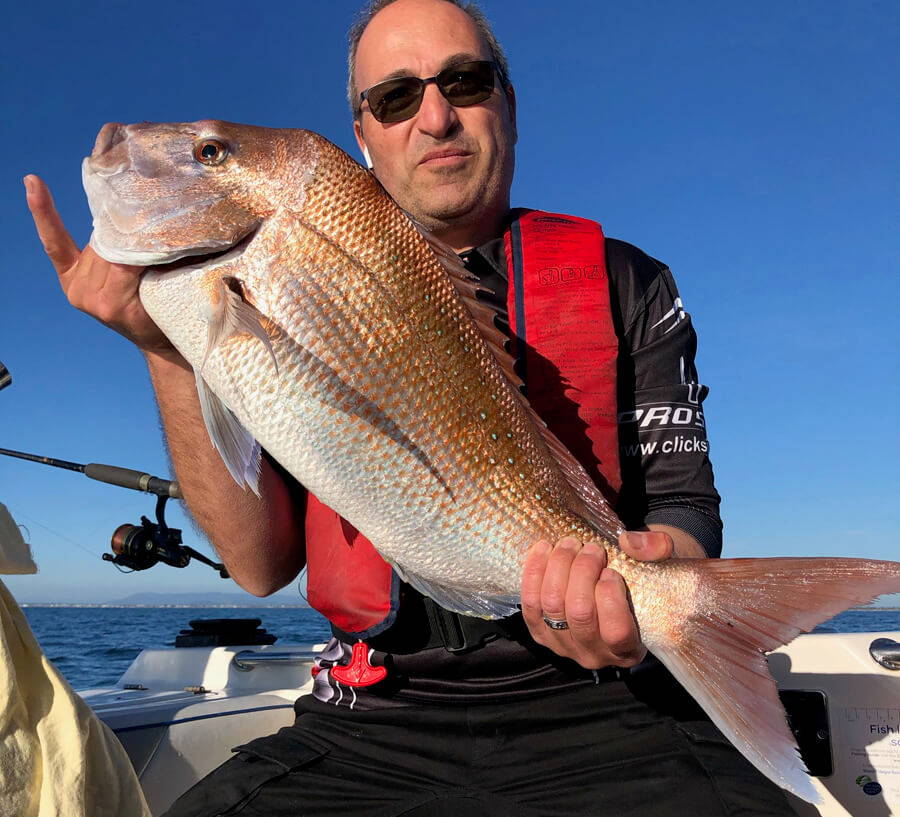 Paul caught this nice snapper fishing off Carrum in 17 metres of water using silver whiting for bait.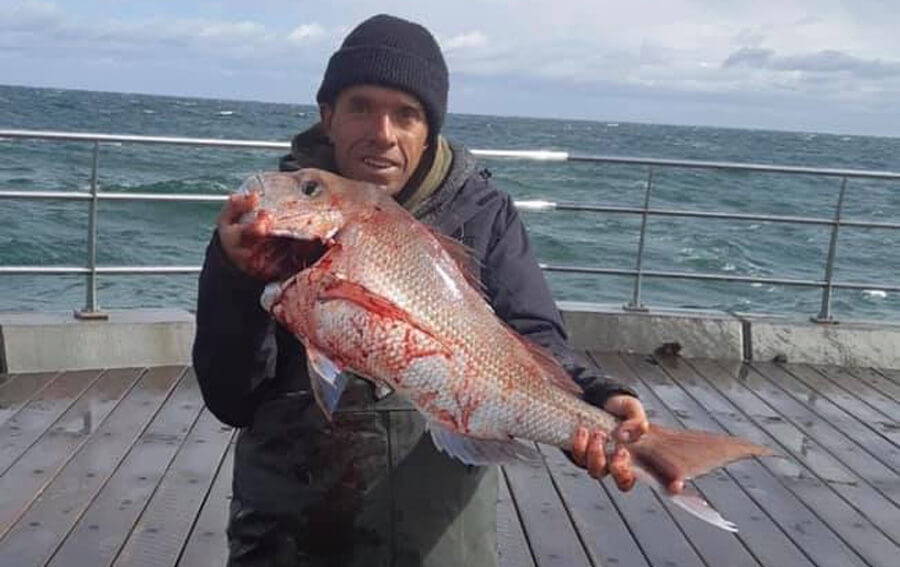 Darren Mathews braved the cold and rain and was rewarded for his efforts with this great snapper from the pier. The fish was caught on fresh couta.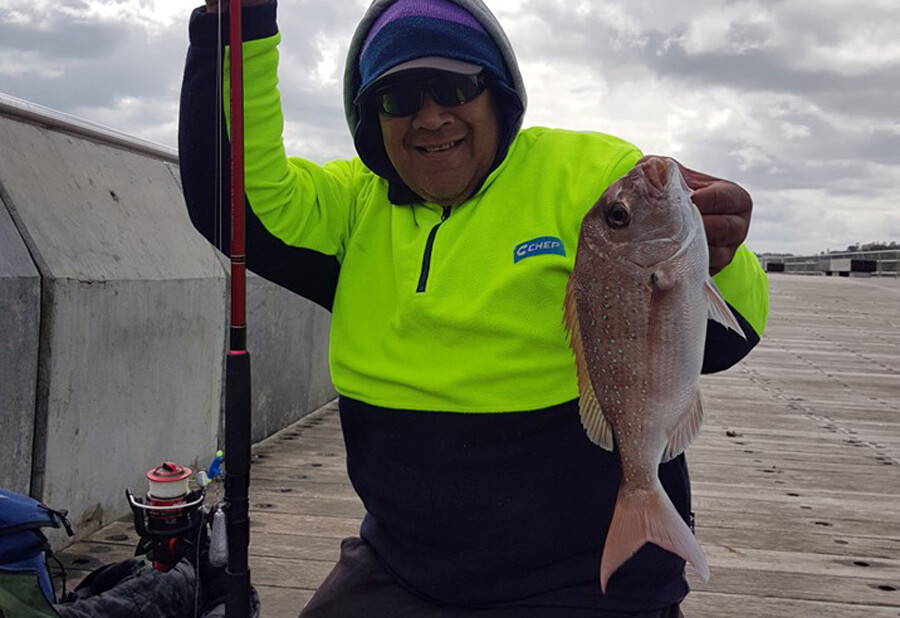 Motu Uelehipa caught a nice pinky snapper fishing the pier on the weekend.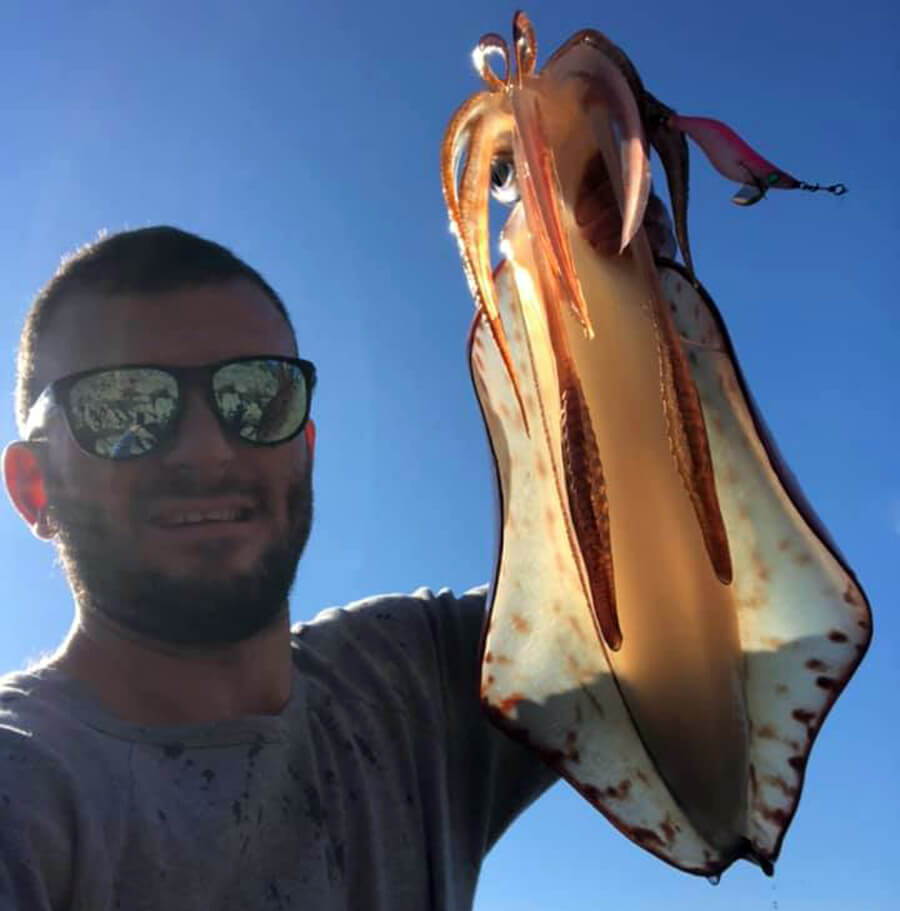 Nuraj Ramadan Isai landed this 40cm squid fishing at Mount Martha this week.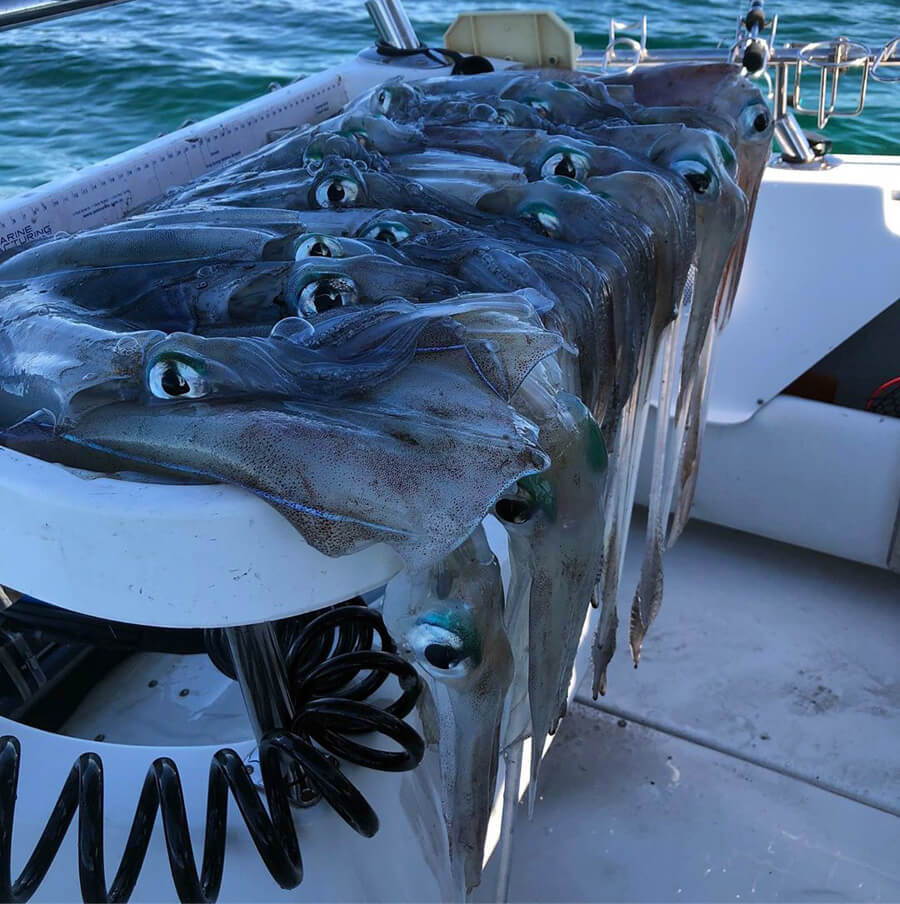 Tarran Van Egmond and a couple of mates fished out from Sorrento on Tuesday and landed some cracker squid to 42cm in 3 to 5 metres of water.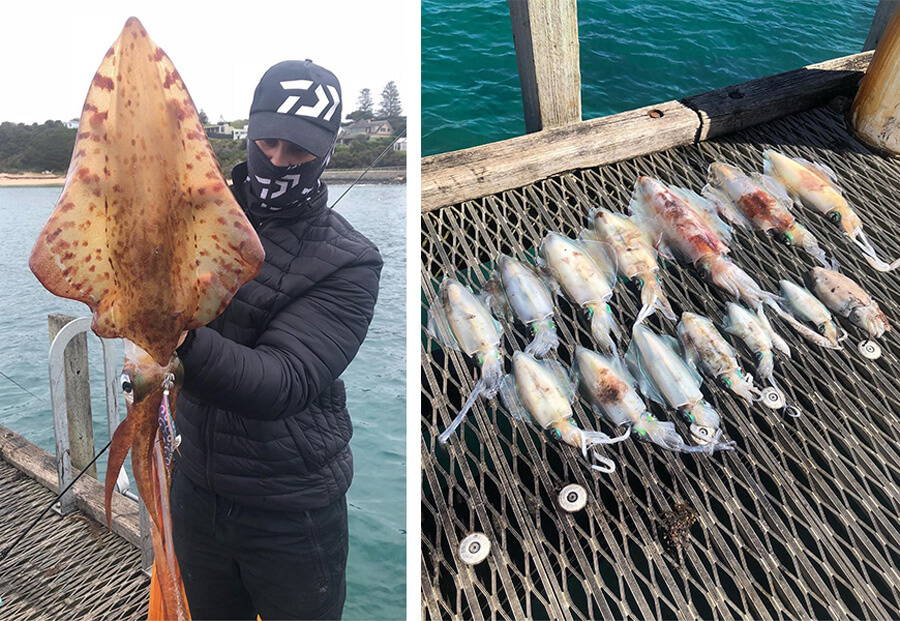 Tarran Van Egmond and Ryan Kang fished the Portsea Pier on Monday and slayed some donkey squid with a total of 14 caught for the day and the biggest hood going 46cm.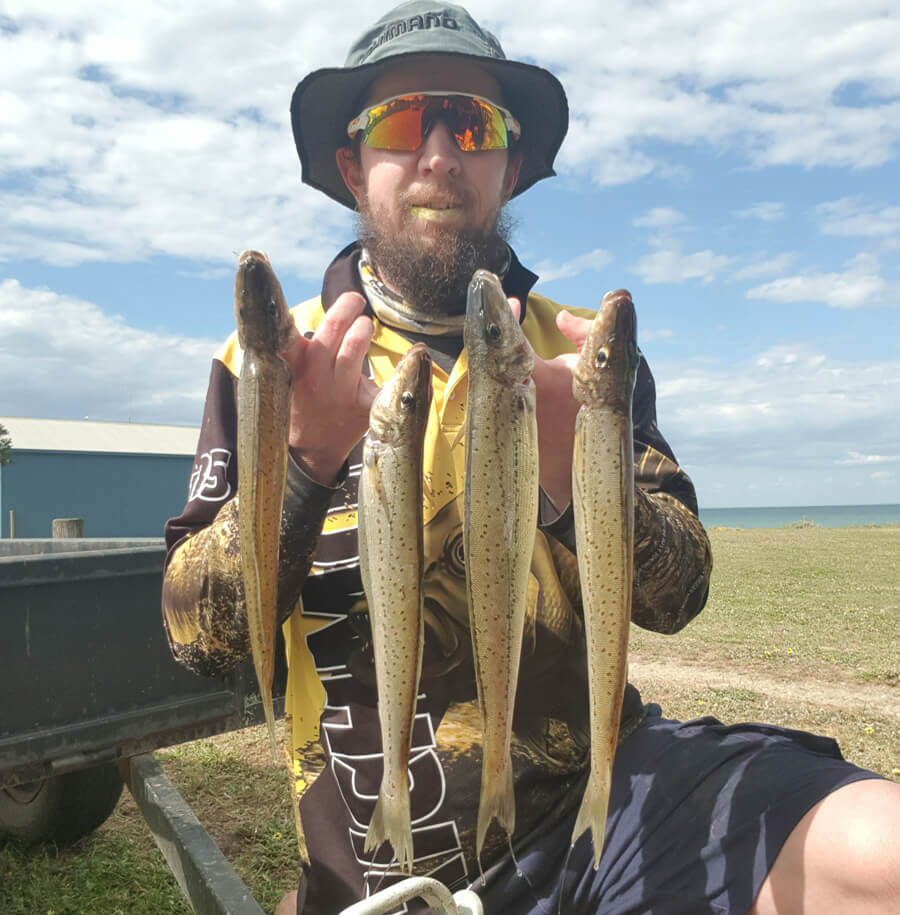 Steve Vessey fished out from St Leonards on the yak in 4.5 metres of water and managed a few nice whiting to 40cm on squid strips and pipis. Nice work Steve.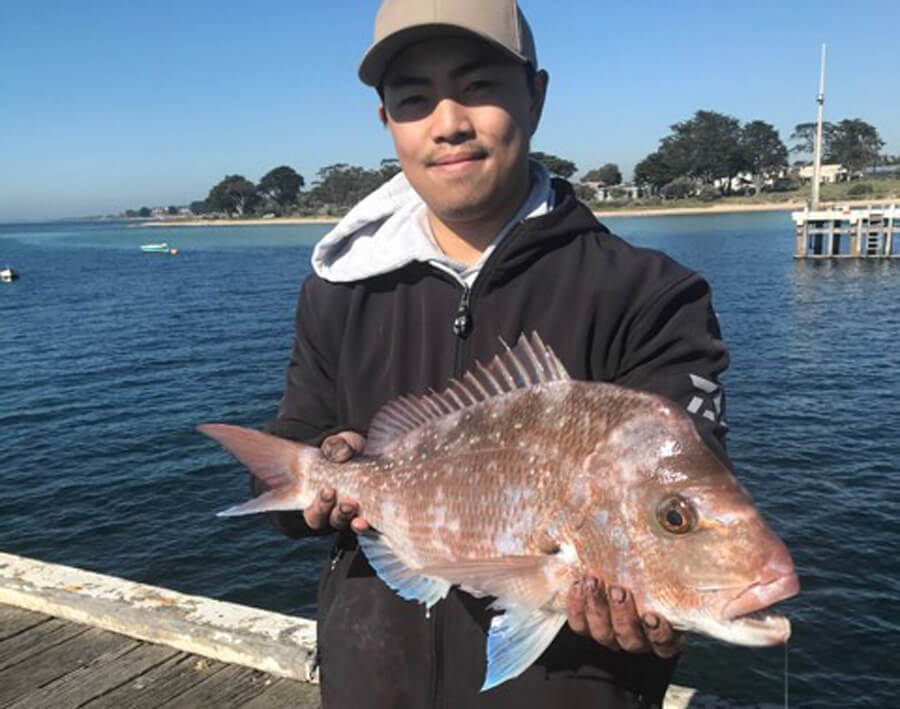 Danny Nguyen fished from the St Leonards Pier and landed a nice snapper using a squid head for bait.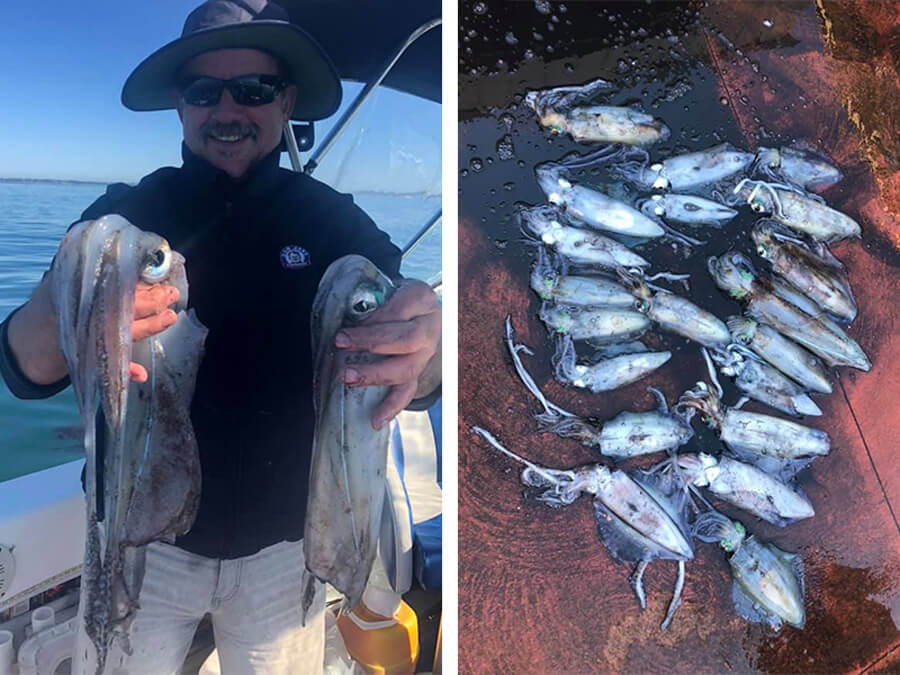 John Fotias fished in 3.5 metres of water with George Triantis and smashed the squid using white jigs out from Portarlington.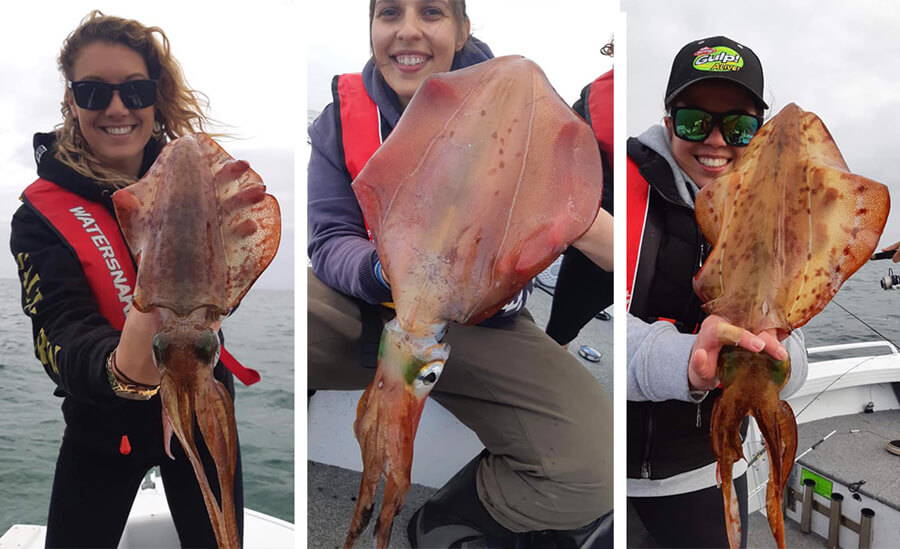 Women In Recreational Fishing leaders; Michelle, Niki and Tiffany hit the squid off Portarlington on the weekend with their biggest going 40cm all caught on gold foil jigs, well done ladies.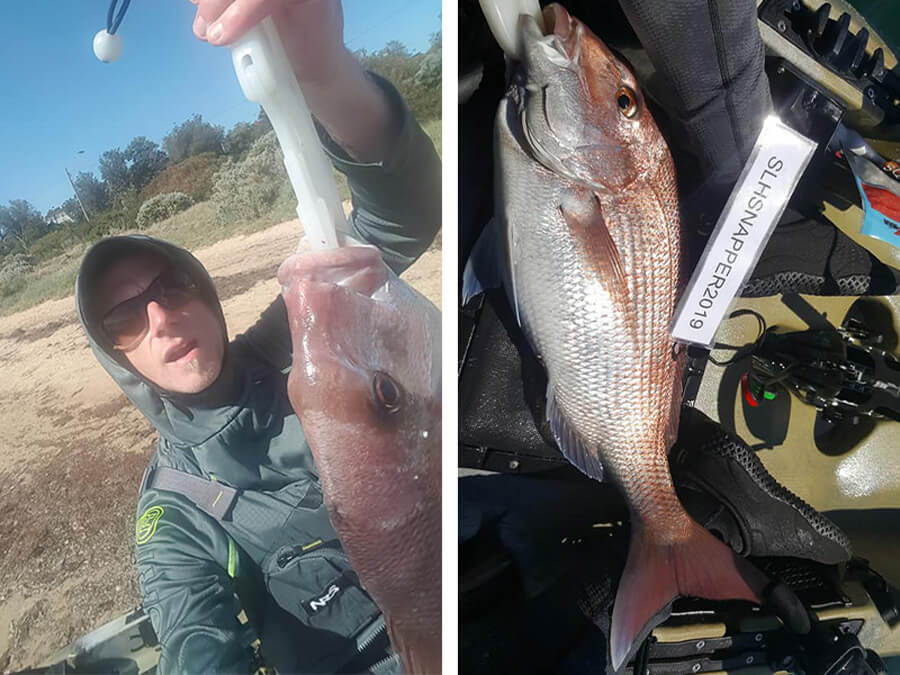 Tim Frost fished from his kayak out from Altona and managed a nice snapper of 62cm caught on a soft plastic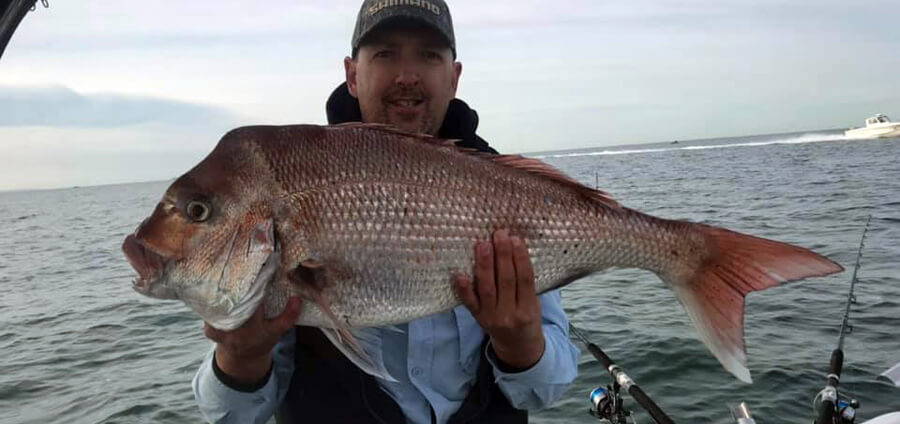 Mark Moseley caught this nice snapper in the shallows out from Altona on Sunday at first light.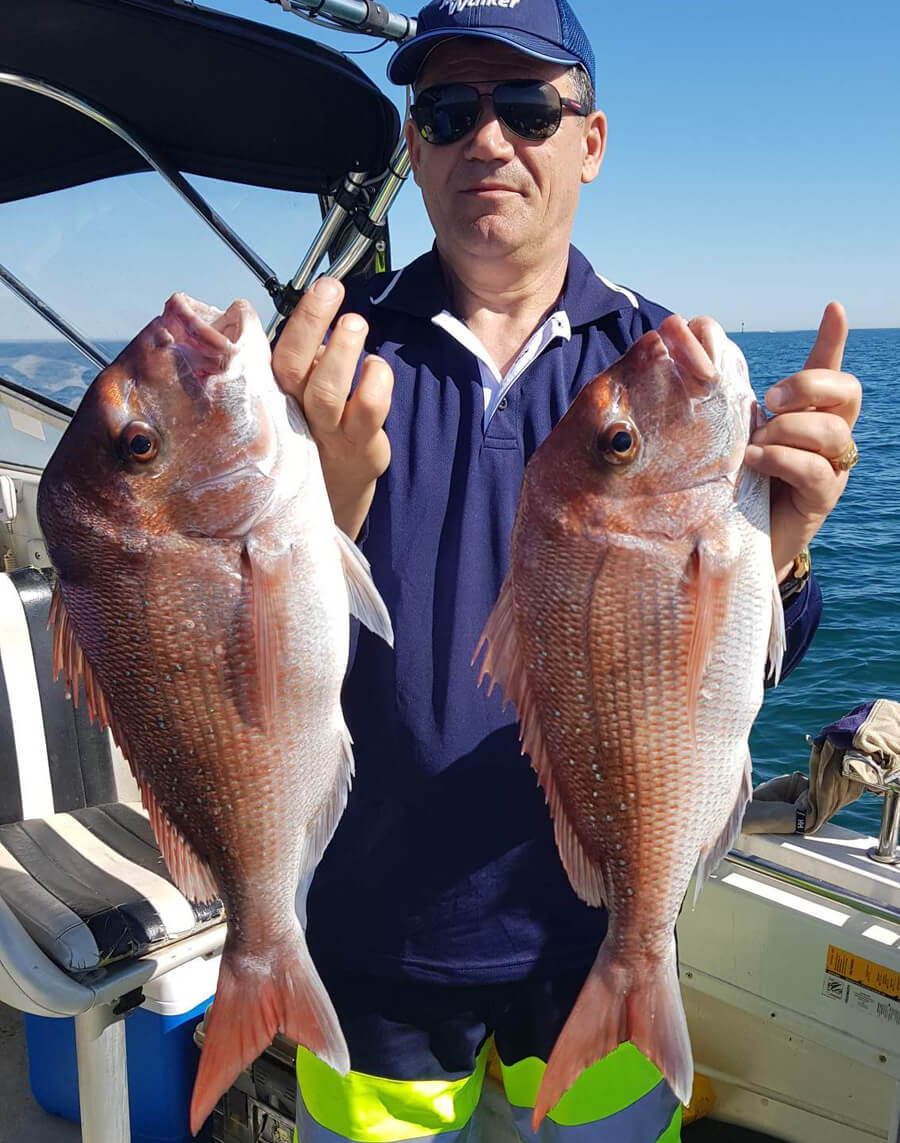 Paul Vatta with a couple of nice snapper caught at Altona reef.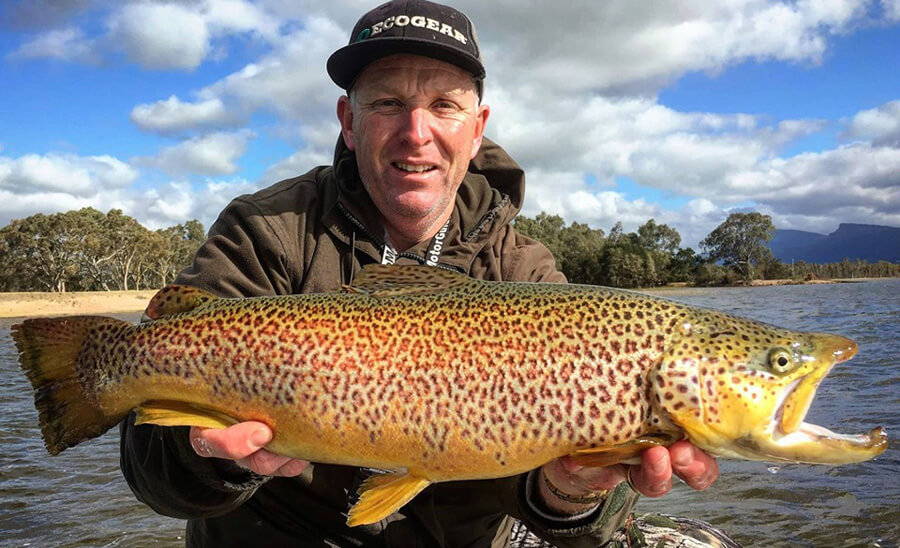 Ben Young caught this ripper brown trout fishing Lake Fyans last week on a Nories Laydown Minnow.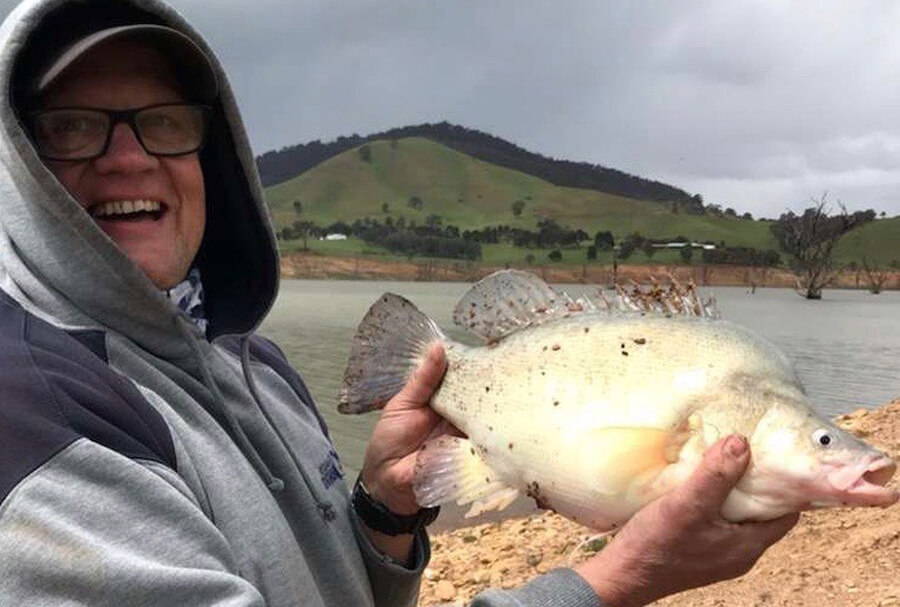 Paul Raike caught this solid yellow belly of 51cm on worms fishing the Delatite Arm of Lake Eildon last week.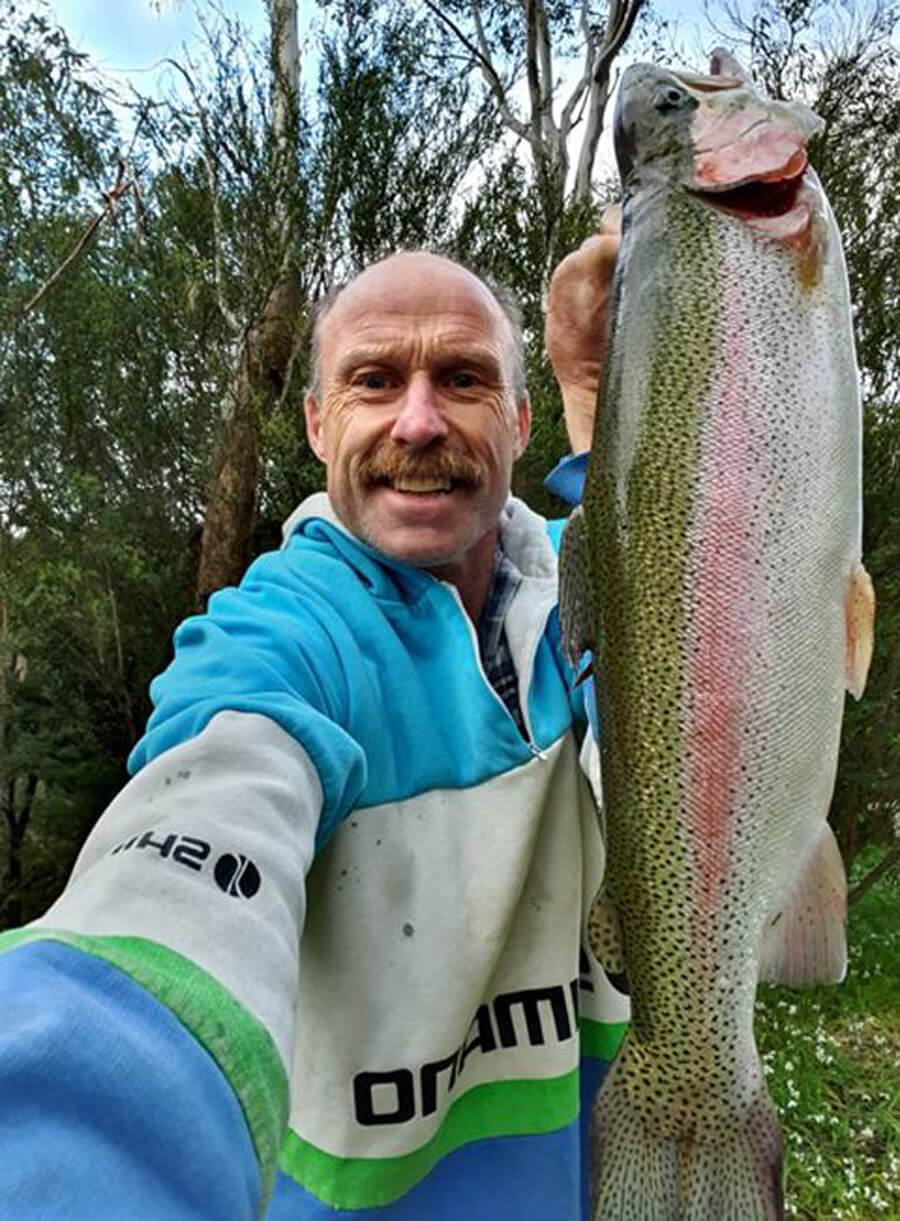 Bruce Ashcroft fished the Pondage and managed 4 ripper rainbows on the one scrubbie keeping one fish for a feed.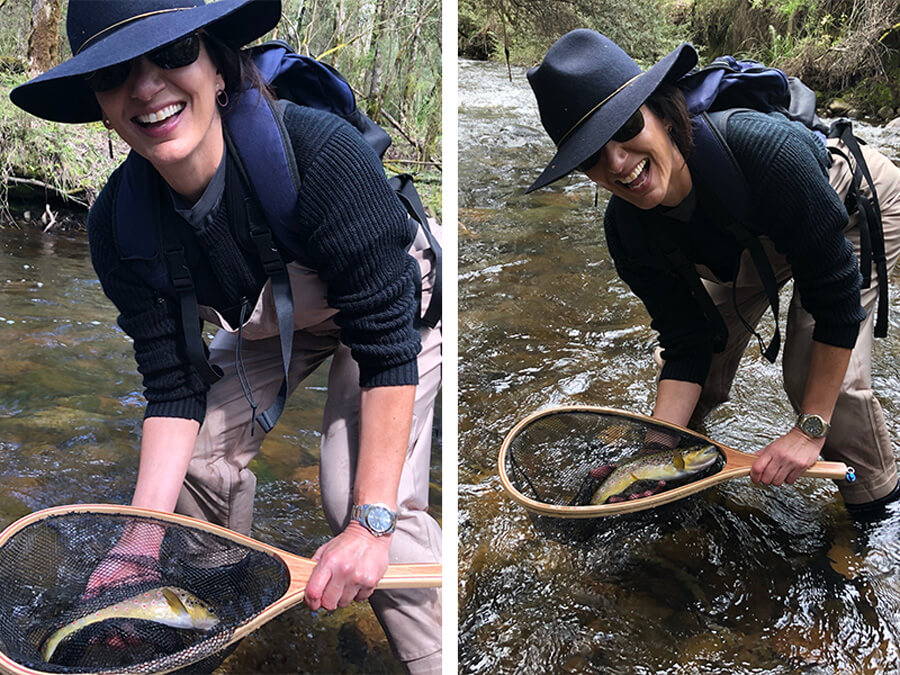 Katherine Grech from Better Boating Victoria headed out on a fly fish guide with Charley May on the Acheron River where Katherine landed her first wild brown trout.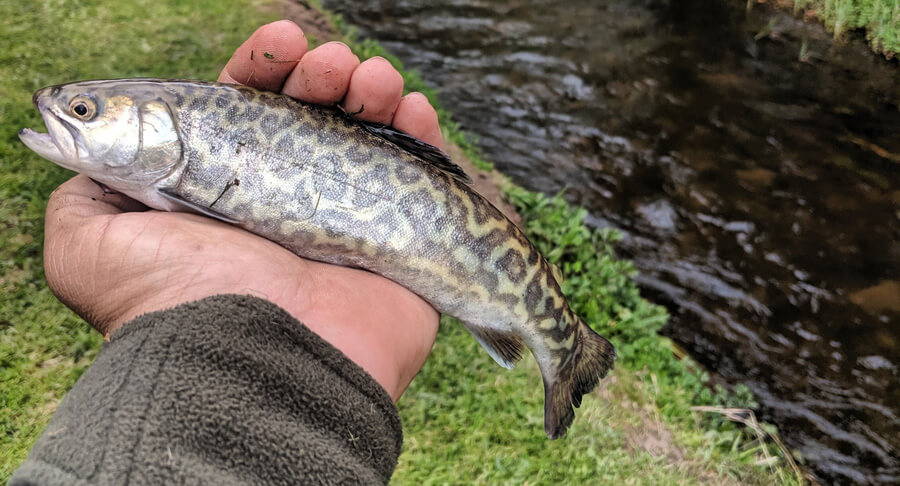 Zennon Downward caught this beautiful tiger trout fishing a river in Buxton on a Blue Fox spinner.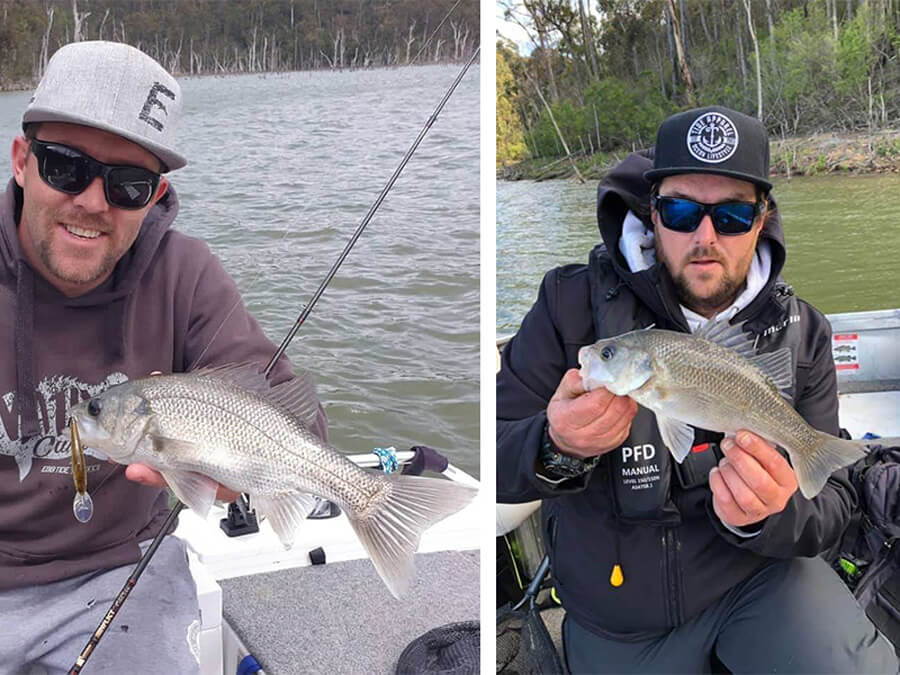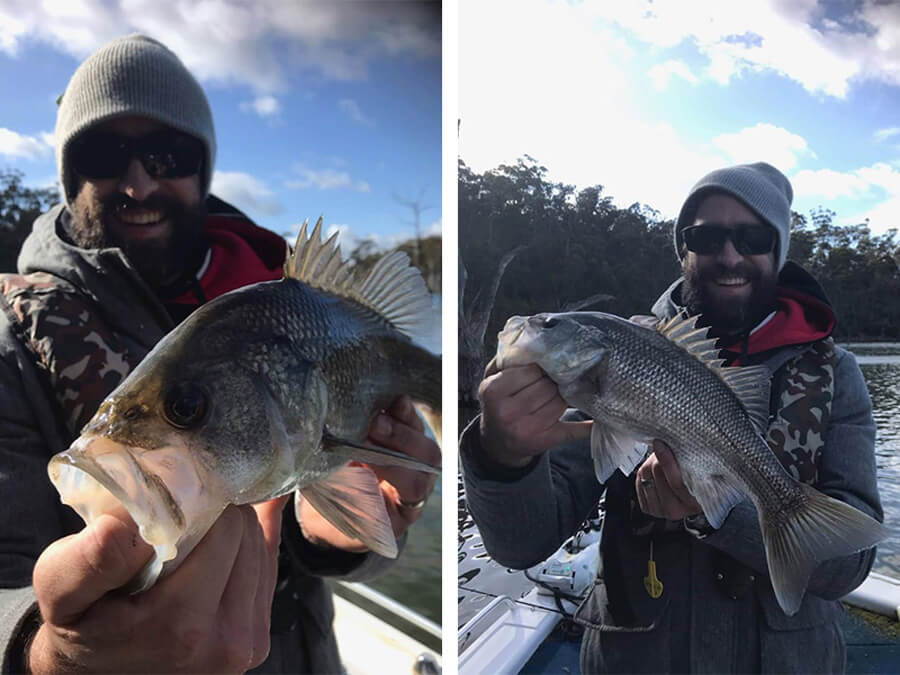 David Borninkhof reports in from Blue Rock Lake where the Central Vic Lure Casters held a competition on the weekend. Biggest bass caught went 46cm by angler Ben Faroll with most fish caught in the mid 30s and 40s.
Jeremy Peach with a lovely 35cm Estuary Perch caught around the mouth of the Tarwin River.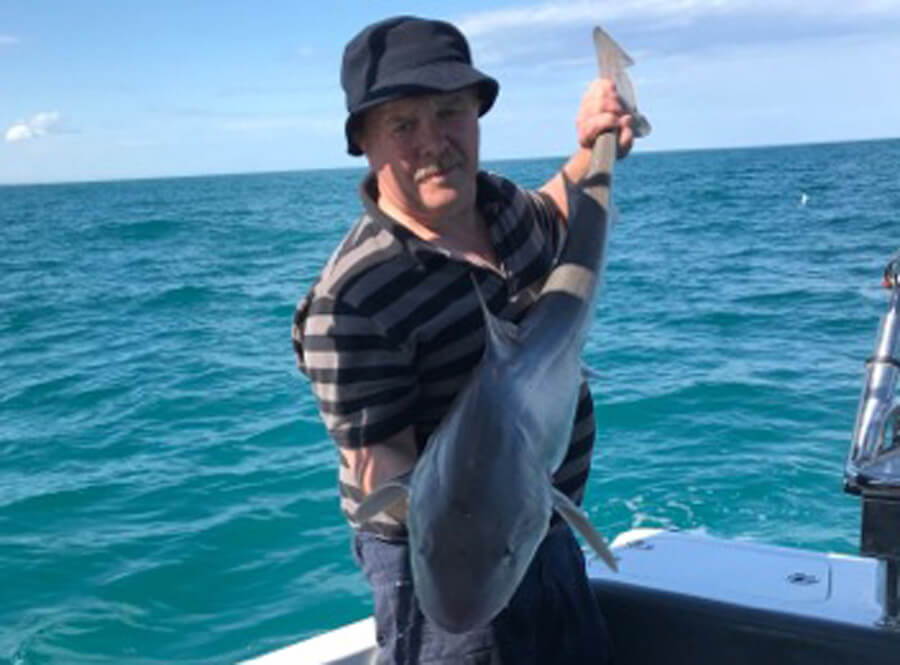 Neville Lowe caught this beautiful gummy shark fishing Whale Bay at Port Albert this week.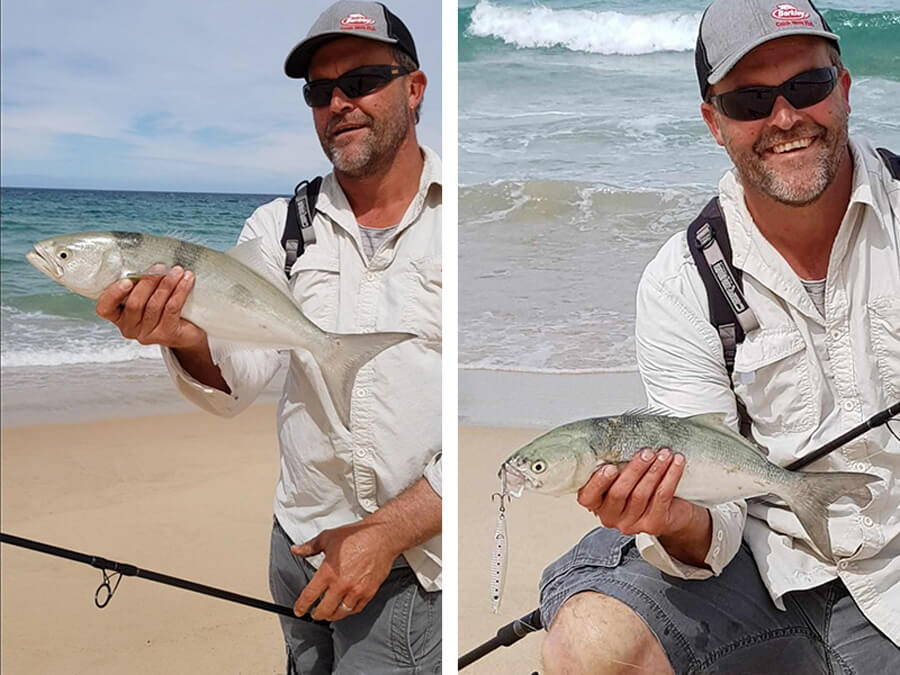 Andrew Ketelaar has spent the past week at Merimbula having a ball on the local trevally and salmon population fishing both the beaches as well as the lake. Metals slugs on the beaches have been the go and poppers in the lake on busting schools has done well also.
IFISH WITH TACKLE WORLD SERIES 14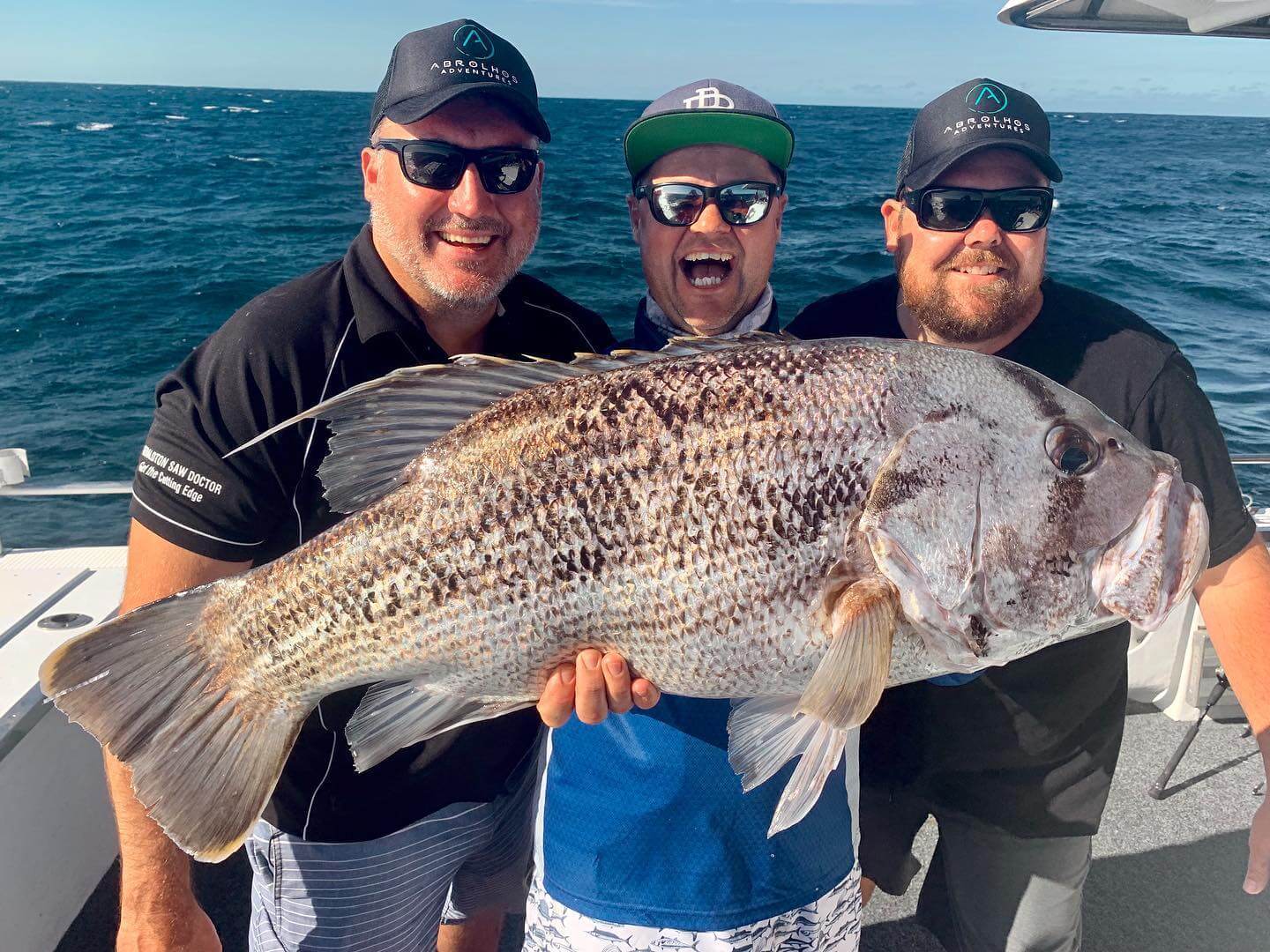 No new episode this week but IFISH TV will return November 3rd with 1 Hour episodes. In the mean time get your fix of IFISH TV via TENPLAY at the link below or click here for Youtube.
TALKING FISHING - C31 TV - TUESDAYS @8.30PM
Catch "Talking Fishing" on Melbourne's C31 TV (CH44) at 8.30pm each Tuesday night. Staff members David Kramer and Adam Ring together with Steve "Trelly" Threlfull host Australia's only "Live to Air" fishing television program at this prime time-slot. Put Tuesday night's at 8.30 away in your weekly diary of TV shows to watch!
It is possible to hypnotize a frog by placing it on its back and gently stroking its stomach.

Good Luck with your fishing and stay safe on the water,

The TEAM at Tackle World Cranbourne & Mornington