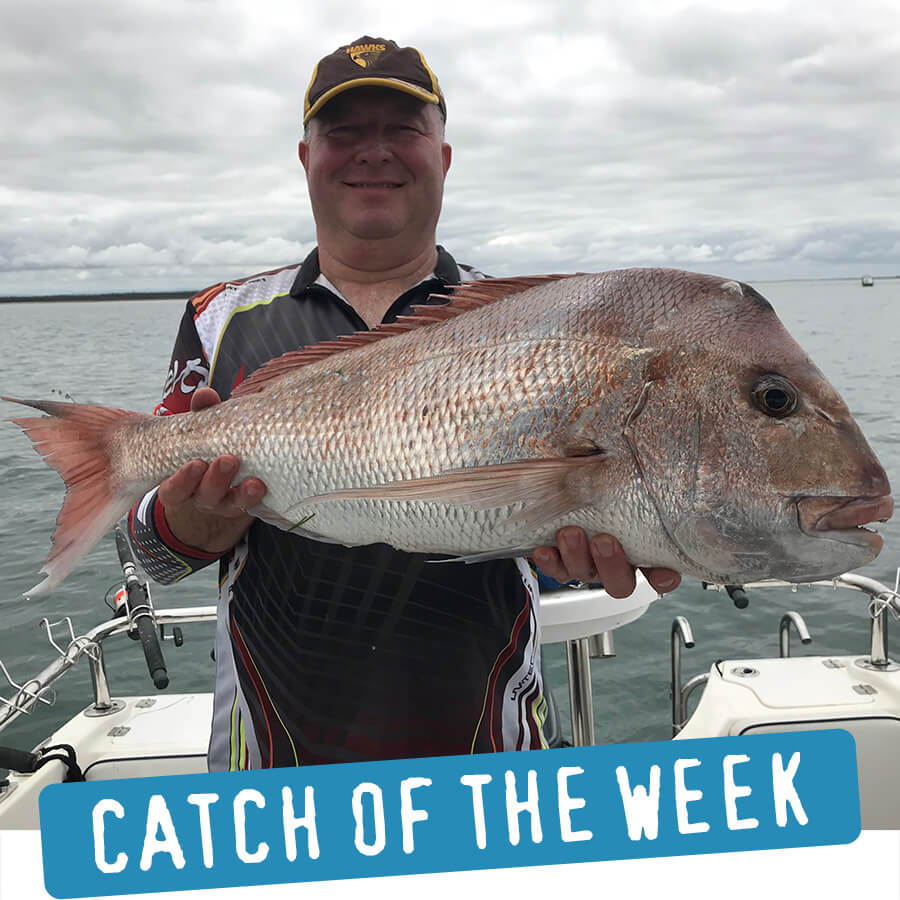 Adrian Jurdana landed this cracking snapper near Crawfish Rock last week. Well done Adrian on "Catch of the Week".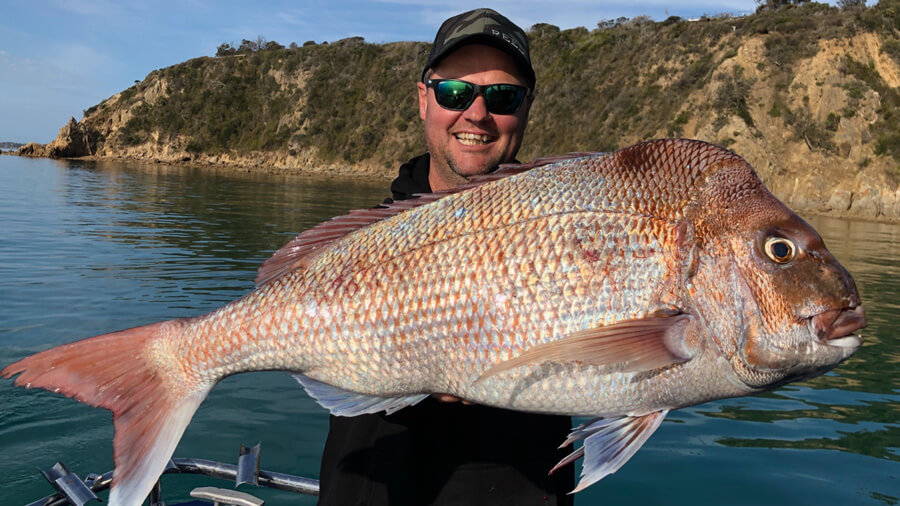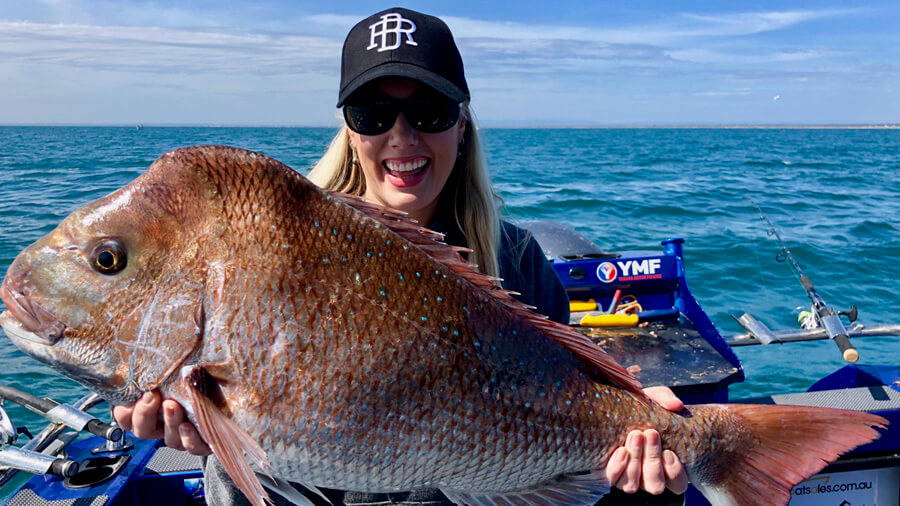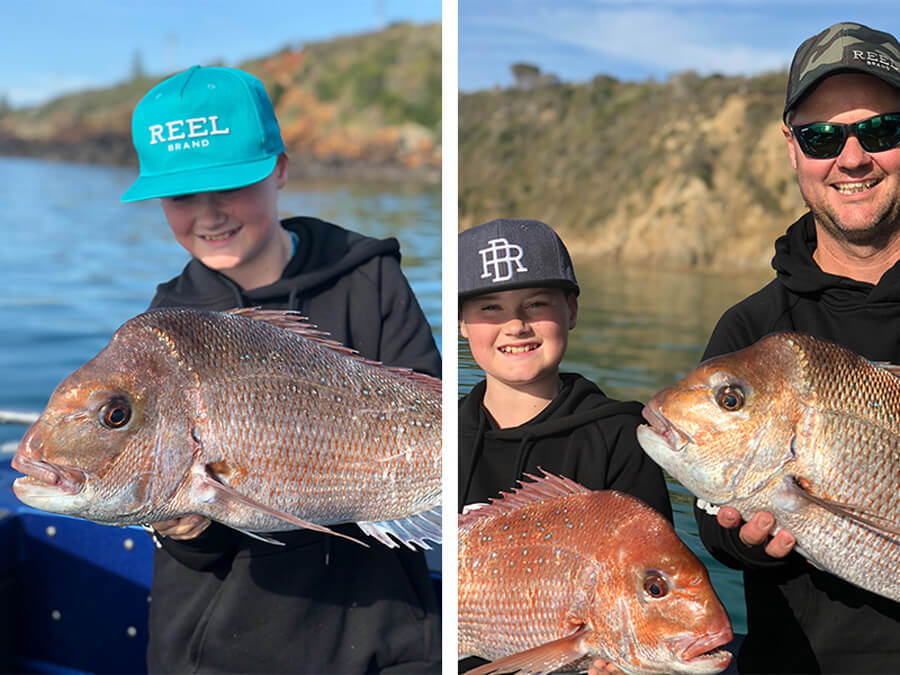 Paul, Cristy and Jet Worsteling headed out on Sunday for some family fishing fun and had a cracking time landing some stonking snapper out from Mt Martha in 16.3 metres of water. The best baits were Eden pilchards and slimey mackerel found in the Eden pilchard blocks as well as silver whiting. Paul used plenty of burley and found the bite came on after the burley went down and it paid off to be patient for when the bite window would open.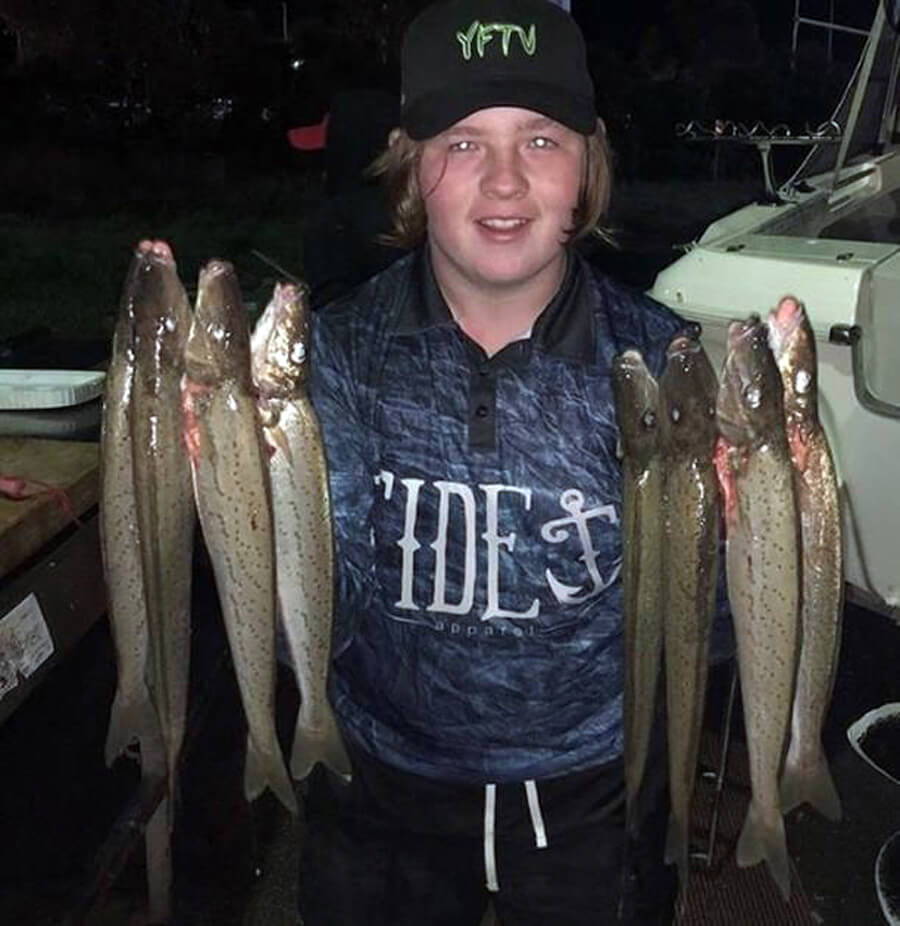 Memphis Hurren and his dad hit up Middle Spit on Tuesday night and landed 8 fat King George whiting to 40cm using pipi and squid cocktail as bait.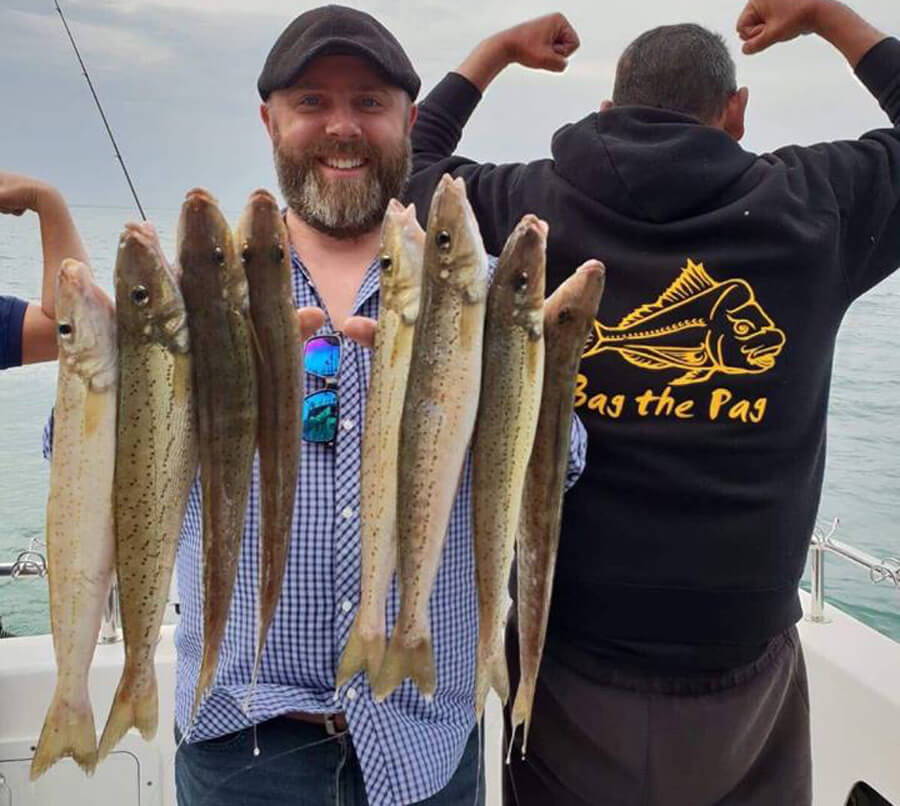 Shaun Furtiere from Think Big Fishing Charters has been catching good numbers of King George whiting this week with both small and big baits working well.
With the whiting starting to come on the bite it's a good time to stock up on Whiting Prowler rigs to make things easier out on the water.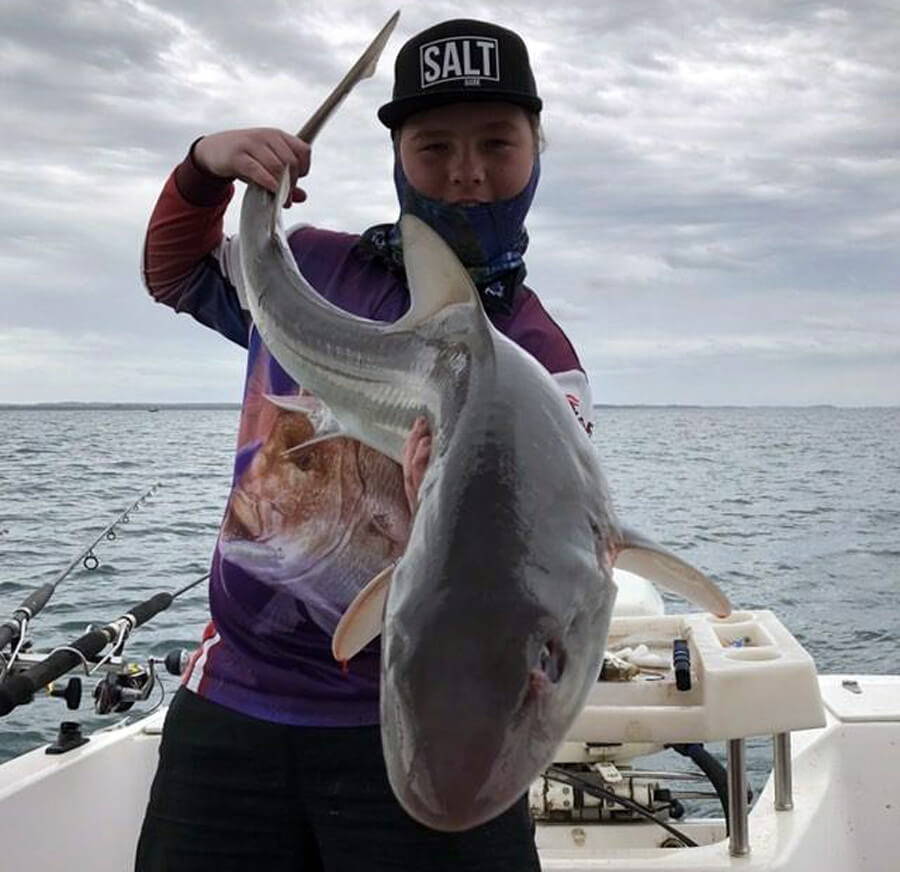 Memphis Hurren landed this fantastic gummy of 6kg out from Hastings.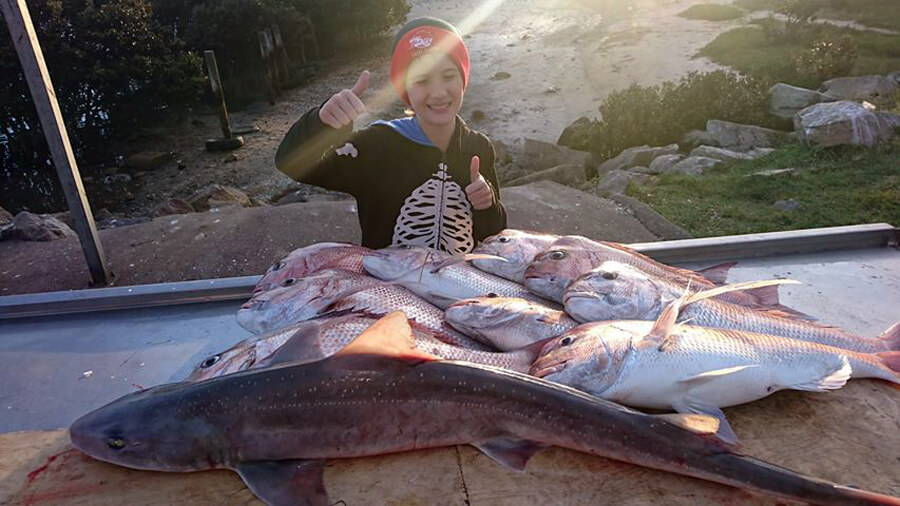 Brodie Miller, his dad Peter and cousin Pete headed out from Hastings on Sunday morning and managed a quick bag out in 1 and a half hours.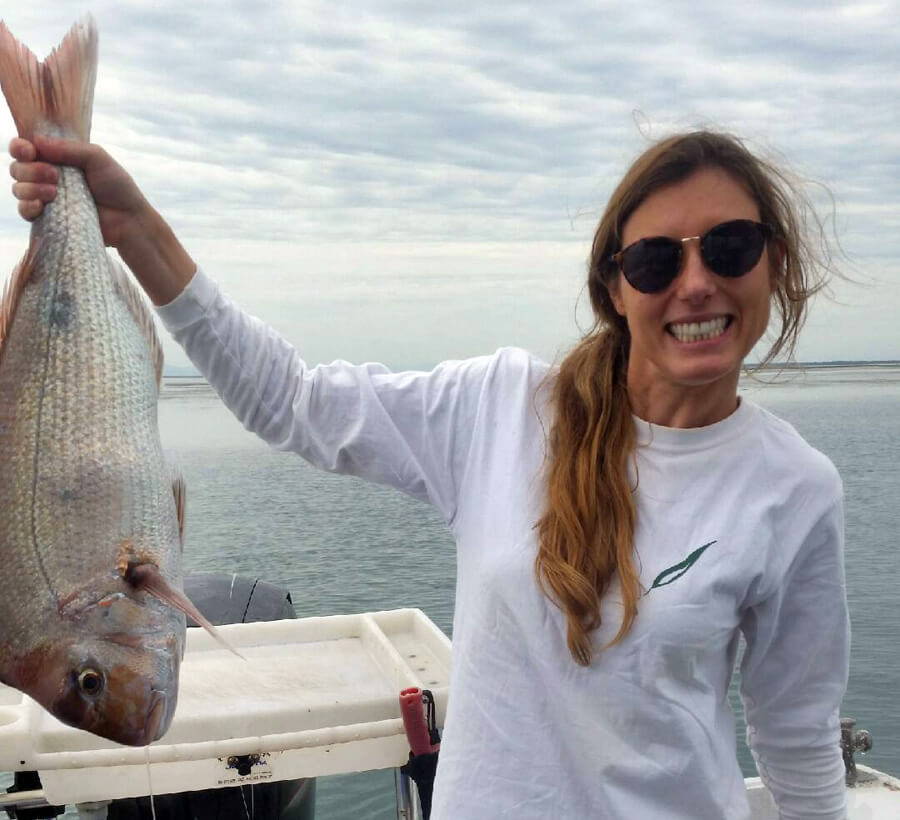 Kozzi took his daughter Mel out off Lysaughts last week and she landed her PB snapper, well done Mel!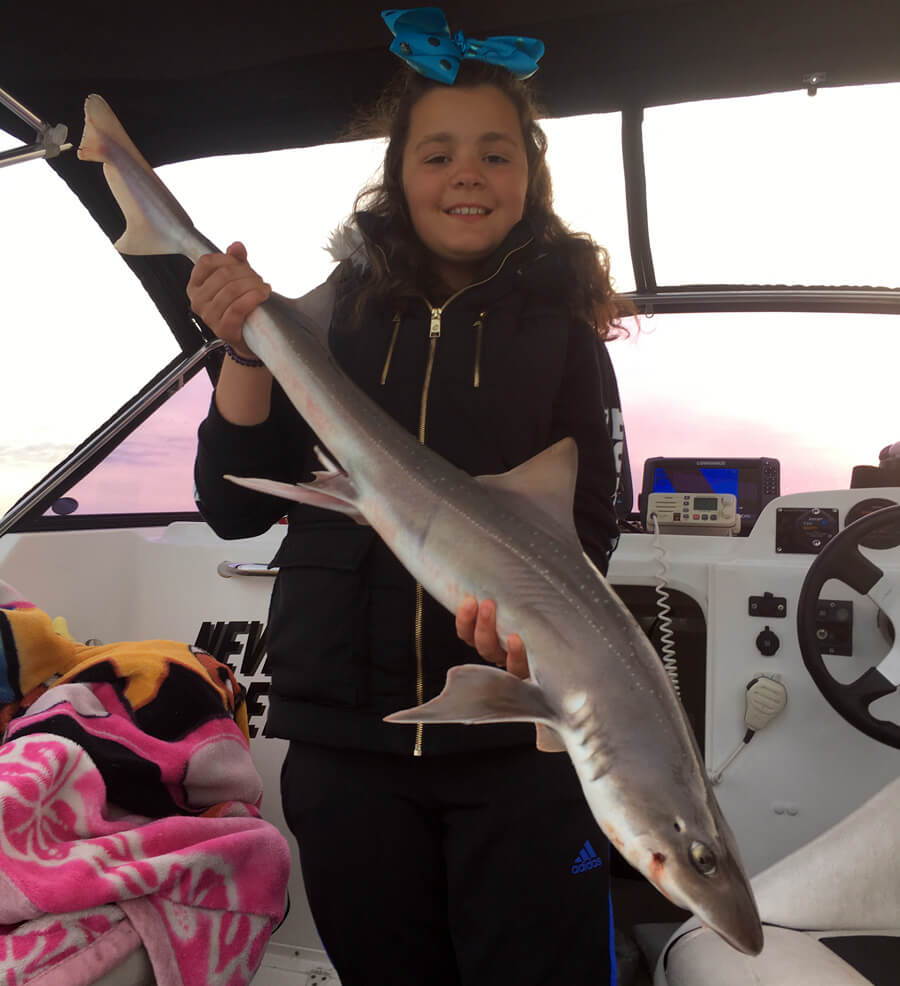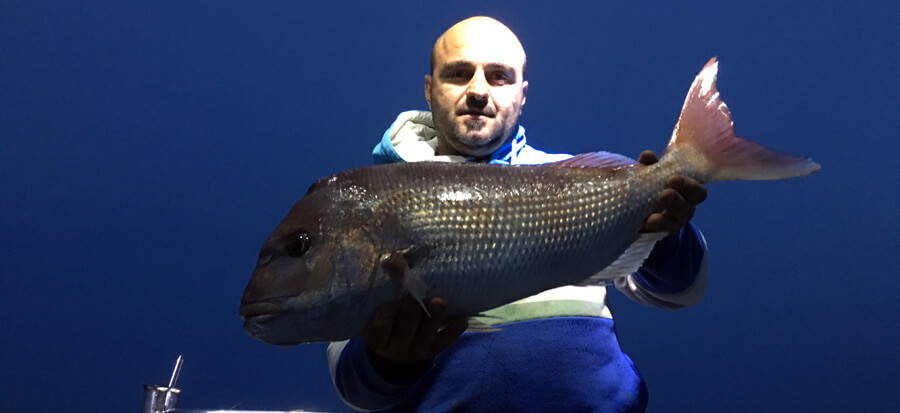 Anastasia fished with her dad Ned on the Tyabb Bank on Sunday arvo and landed a nice gummy in 12 metres of water . Ned backed that catch up with a couple of decent reds to 5kg during the run in tide.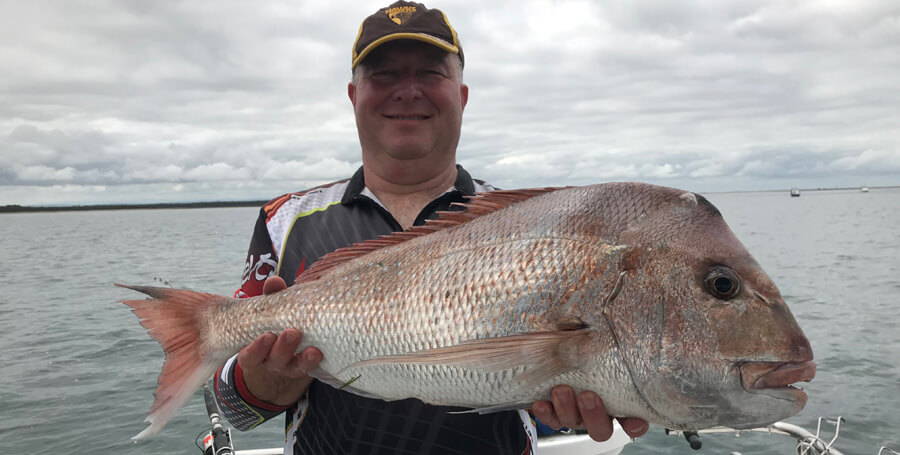 Adrian Jurdana caught a beautiful snapper around Crawfish Rock last week.
With the snapper action continuing on Western Port, Snatcher Rigs are a great way to quickly get baits back in the water after the dreaded bust off.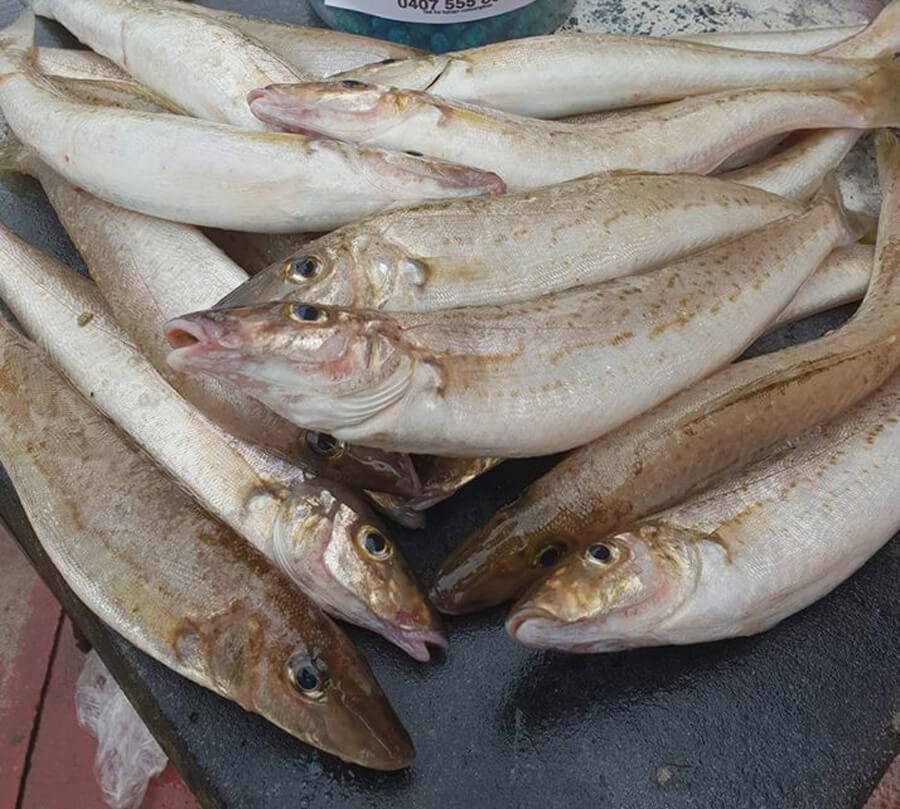 Dorian Do fished Quail Bank this week and landed some fantastic whiting in 5.5 metres using pipis for bait.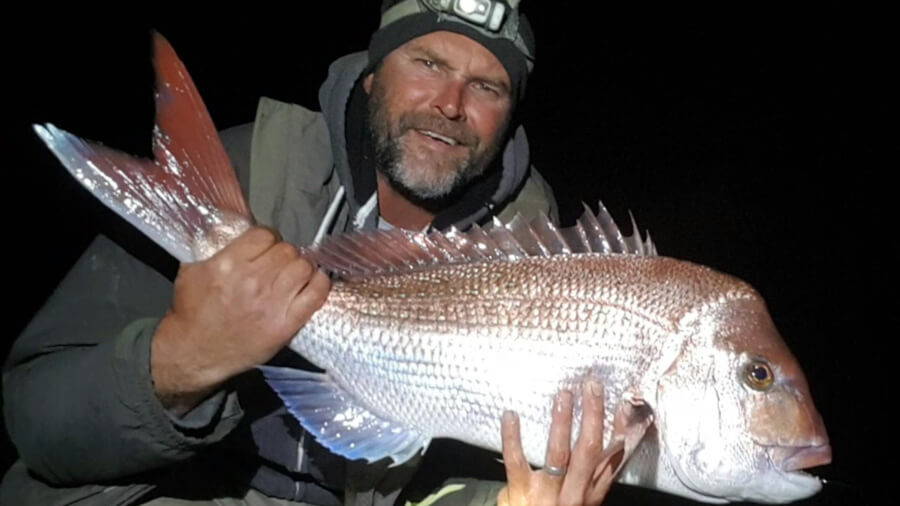 Andrew Ketelaar fished shallow around the Top End and landed this cracking snapper on fresh squid.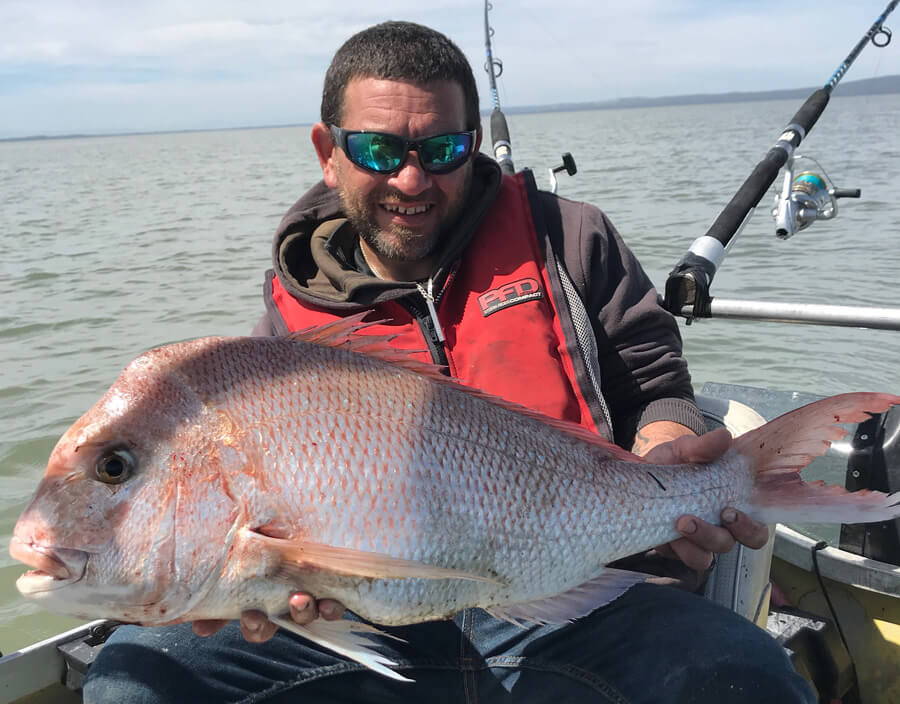 Daniel Gatt fished out from Corinella on Saturday morning and landed this top quality snapper of 76cm.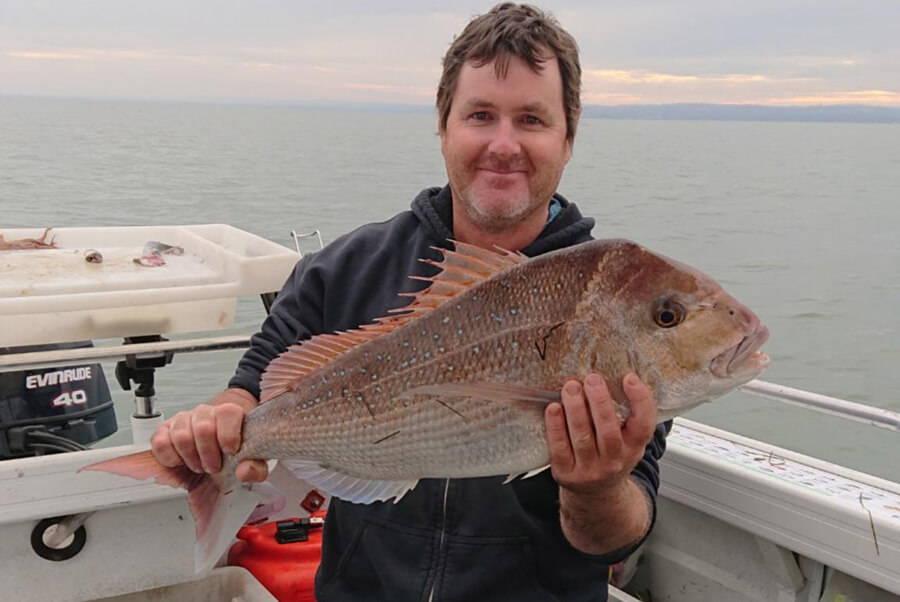 Darren Nibbs fished out from Corinella last week landing this fantastic snapper on pilchards.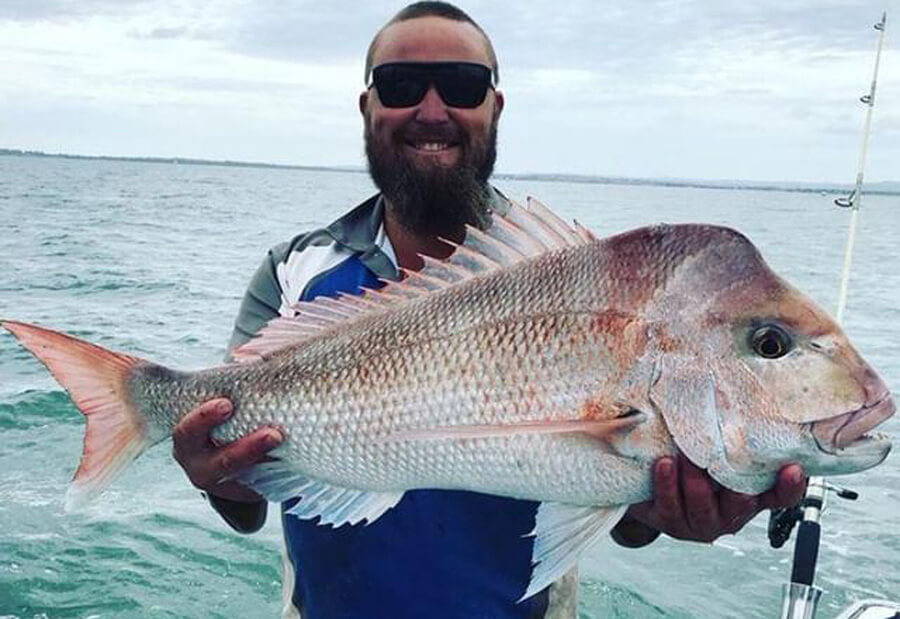 Joel Kent fished around Elizabeth Island this week and landed a ripper snapper on a fresh squid head.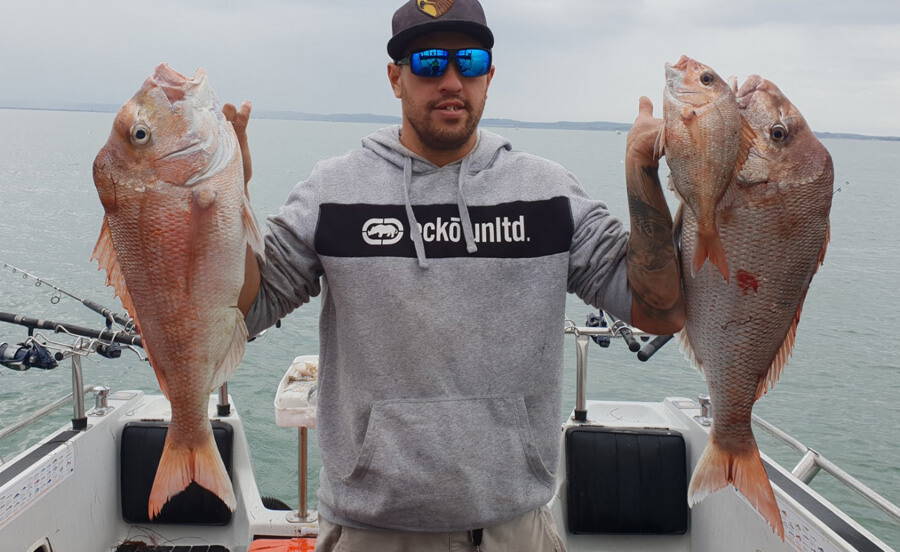 Will fished around The Corals on Monday morning and landed some beautiful snapper on fresh squid strips in 10 metres of water during the run out tide.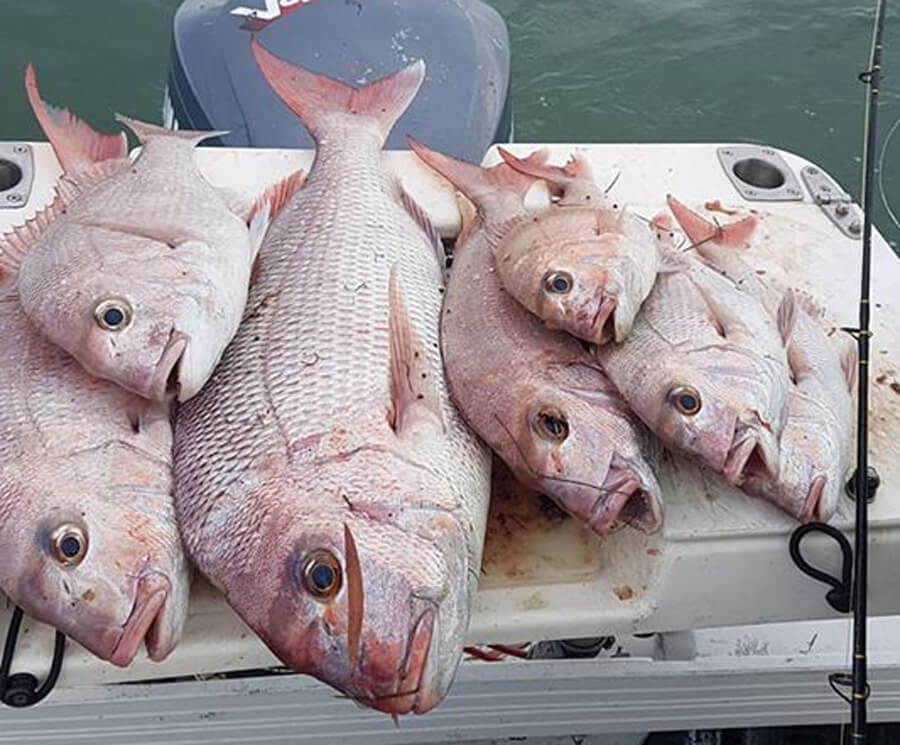 John Moore fished The Corals this week in 10 metres of water and managed a nice bag of snapper caught on pilchards.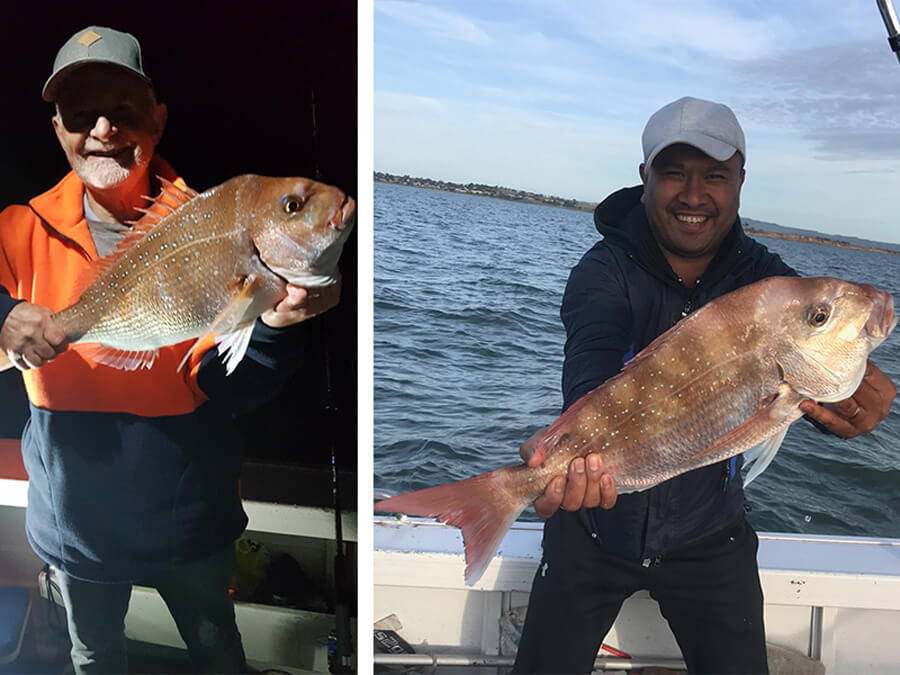 Brent Monger and John Briggs landed some fantastic snapper off Rhyll over the weekend.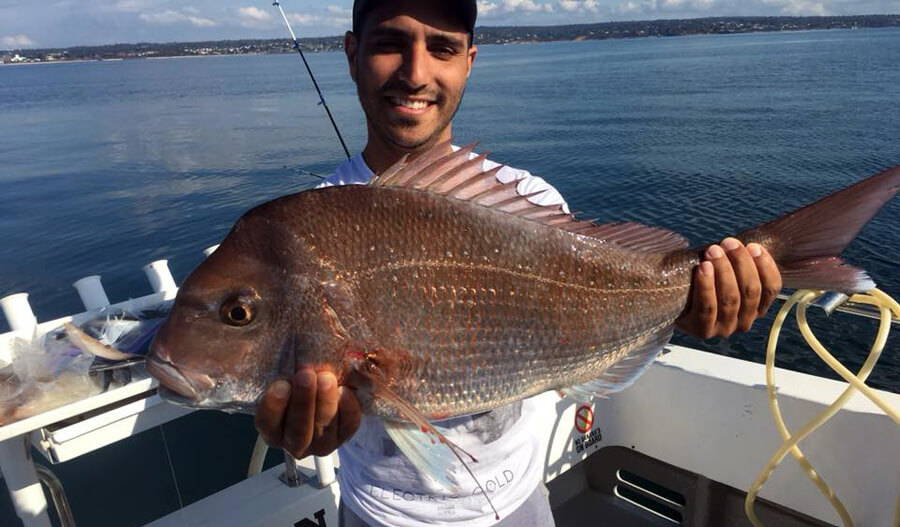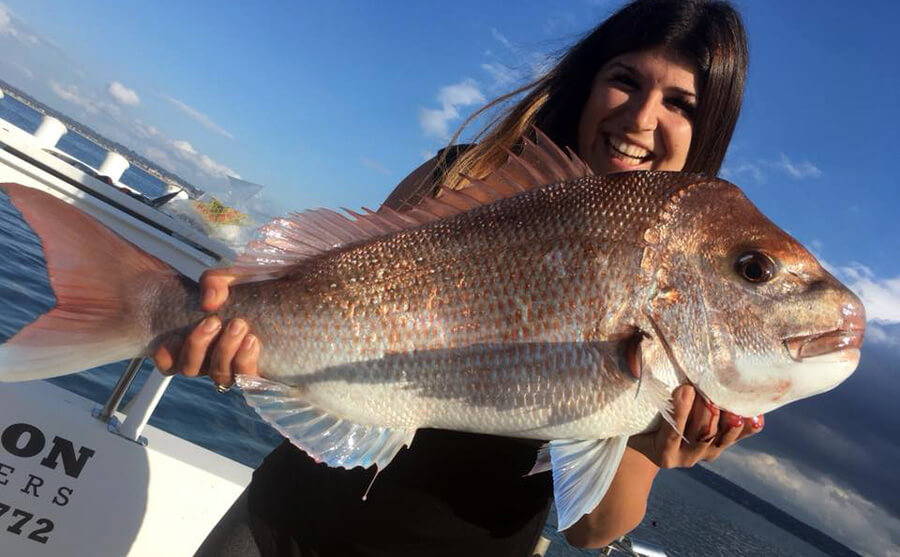 Daniel Zagami from Fish On Charters had the pleasure of having Rob Mizzi from Sharkmen Fishing Charters and his family on board for a casual session landing some ripper snapper.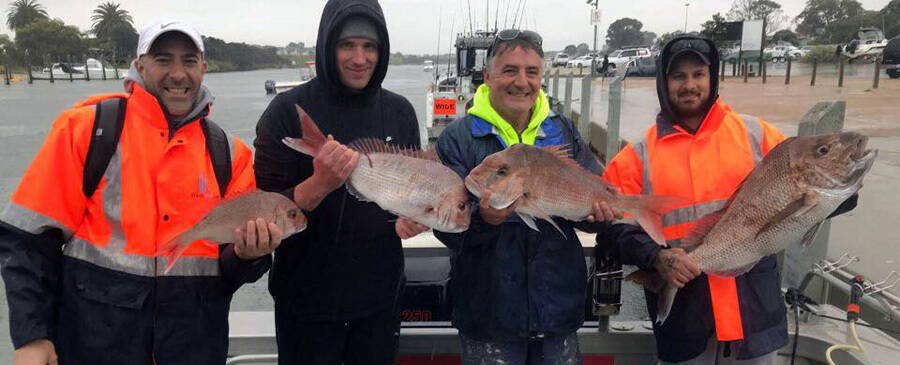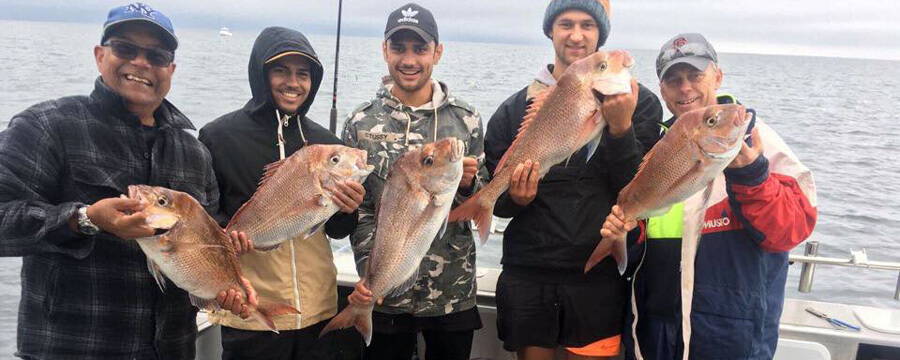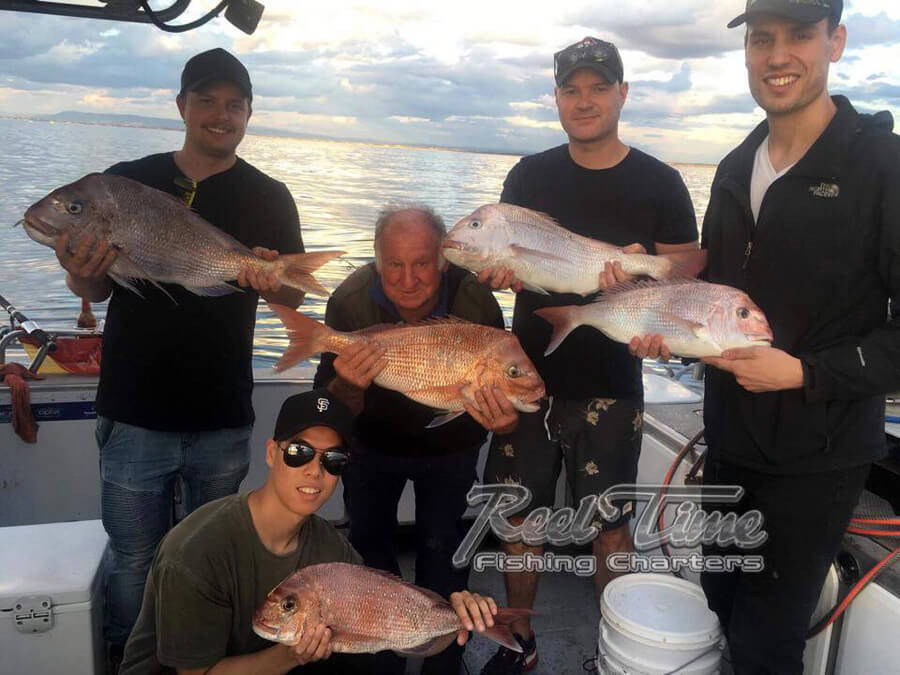 Matt Cini and his team from Reel Time Fishing Charters have had some cracking charters this week fishing close to the channels finding the bites working well as ships passed by with multiple rod buckles happening regularly.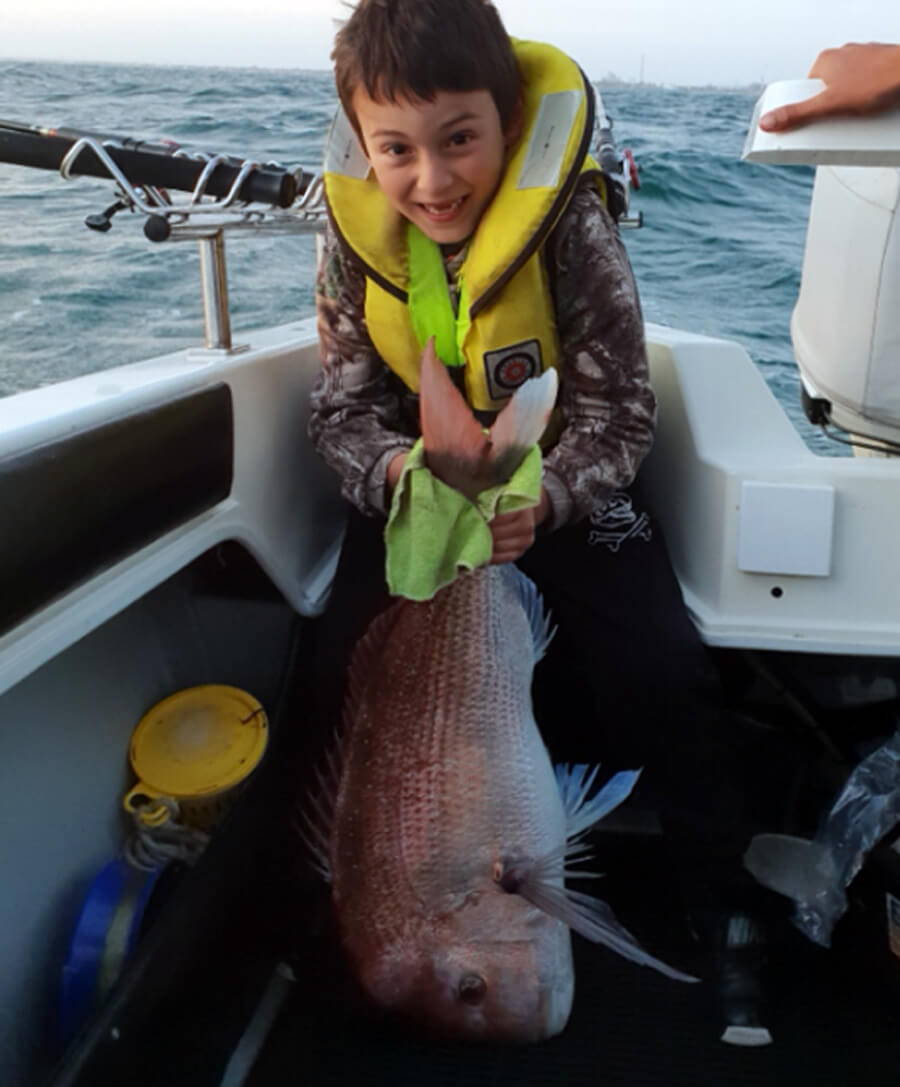 Young Jayden Grech fished out from Williamstown for his first fishing comp this week and came 3rd landing this cracking 7.1kg snapper on his dads boat. Congrats mate!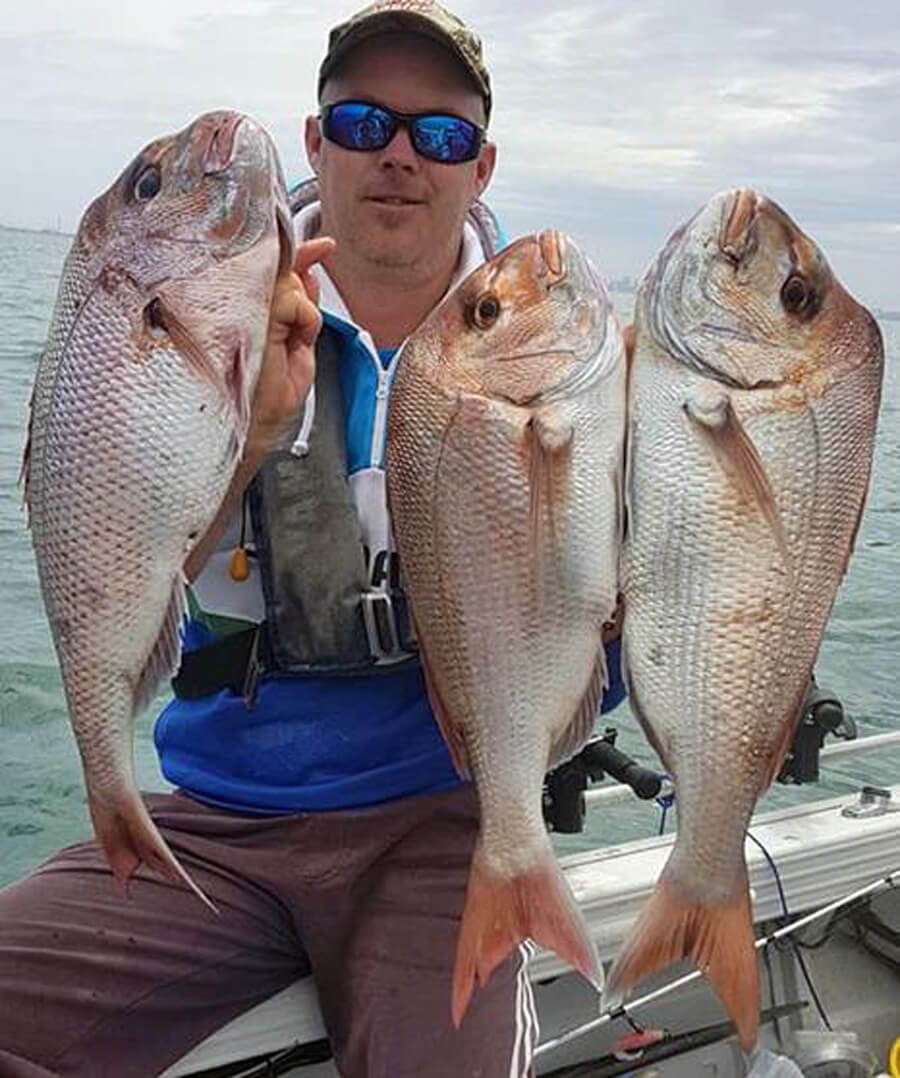 Dean Barnett fished in 14 metres out from Sandringham on Sunday and landed these beaut' snapper on silver whiting.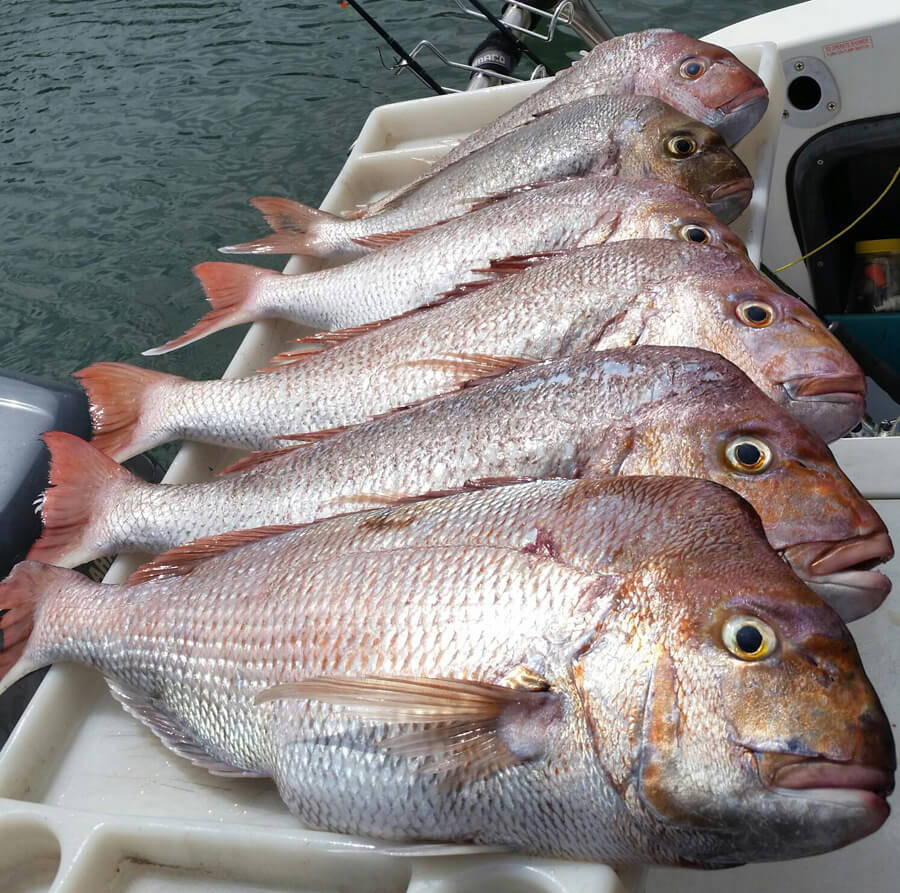 Paul landed some fantastic snapper ranging from 1.4kg to 5.5kg out from Black Rock this week using soft plastics.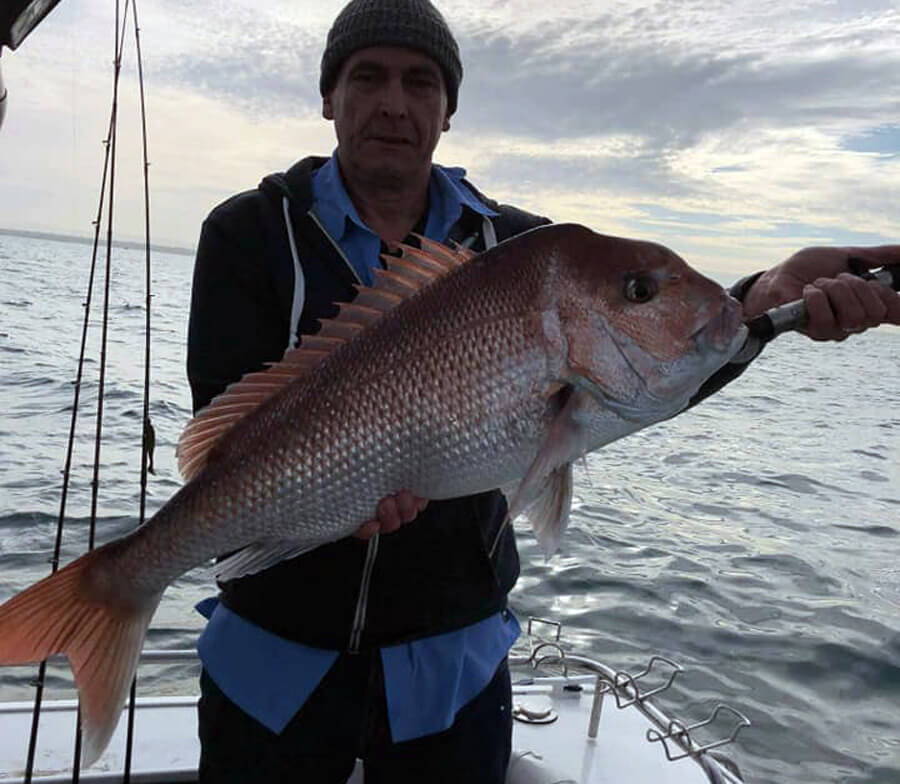 Andrew Fenner fished out from Black Rock in 16 metres and managed some ripper snapper in the early morning on silver whiting.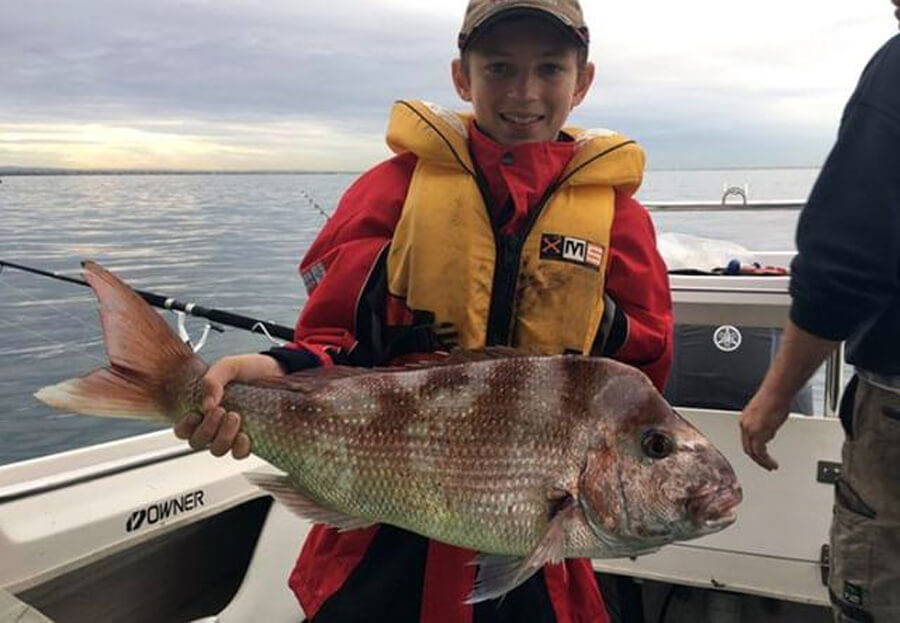 Matthew Bonella fished out from Black Rock in 17 metres and landed this interesting looking snapper of 4kg.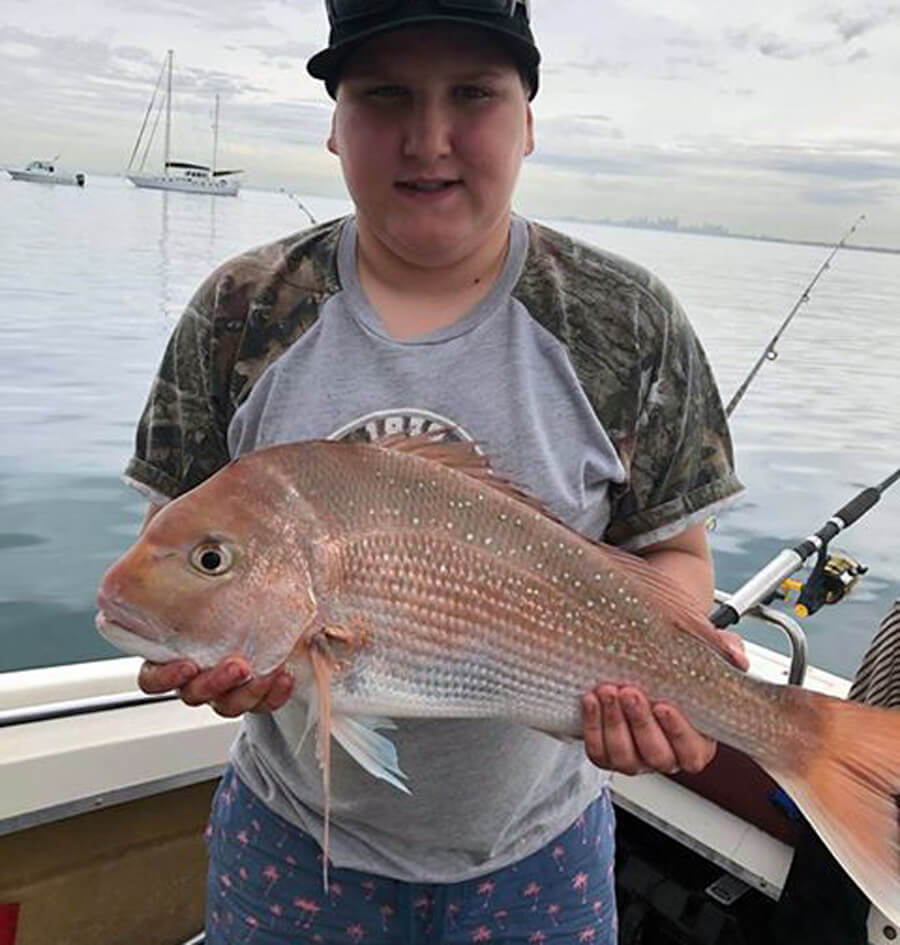 Thomas Farrugia fished out from Black Rock in 9 metres of water on Monday and landed this fantastic snapper on silver whiting.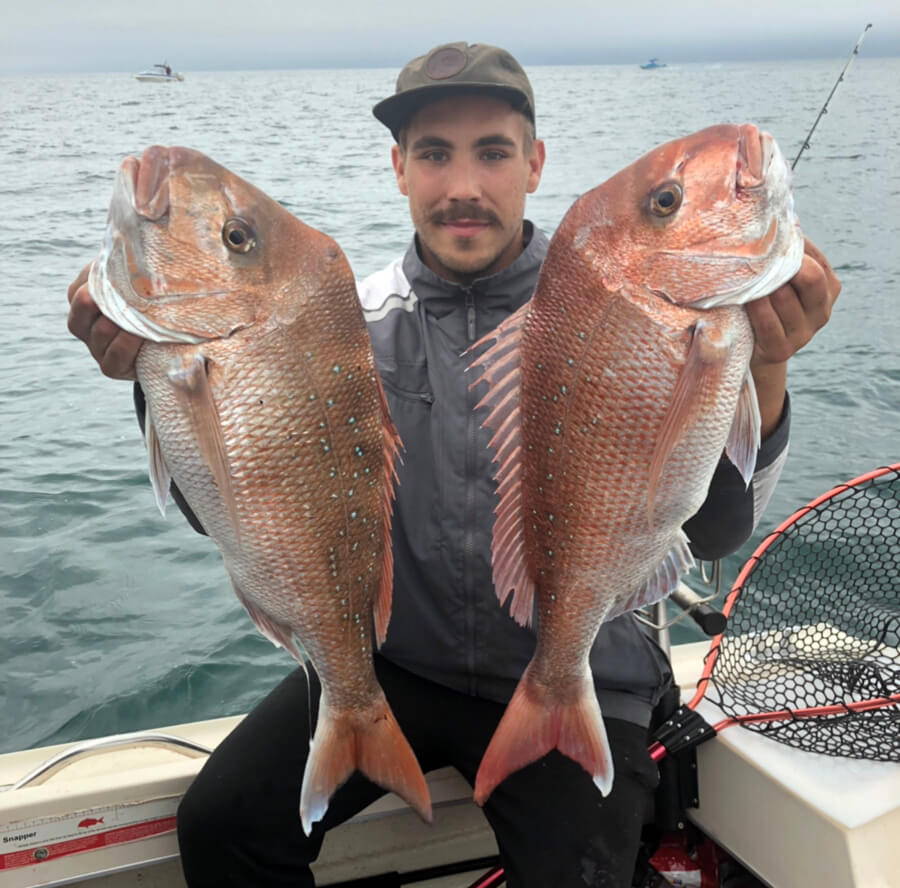 Cody Carruthers had a ripper session on the snapper out from Black Rock this week landing good numbers of large fish.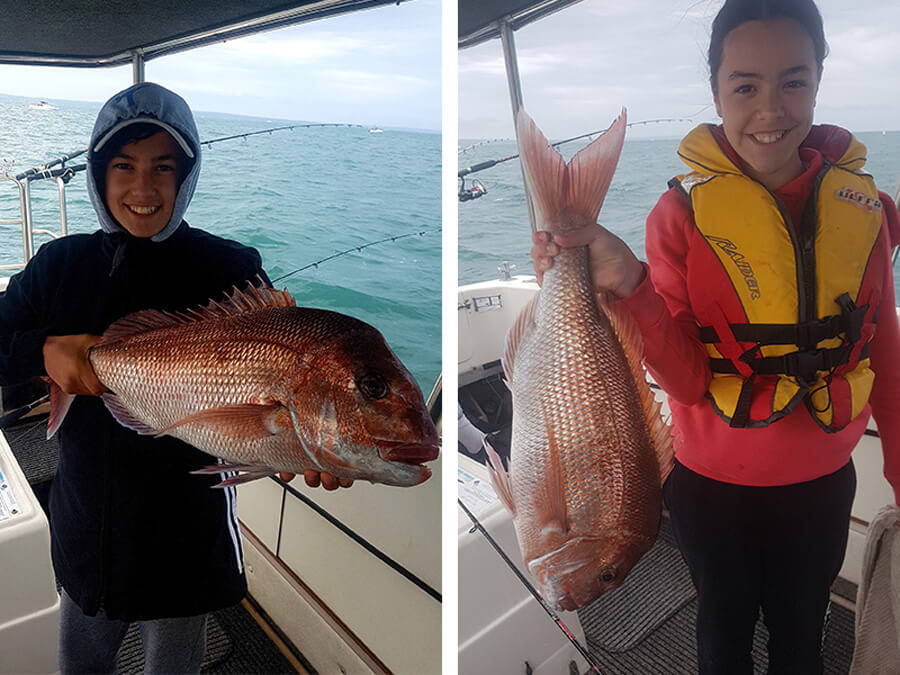 Frankie and Lara landed a pair of cracking reds in 10 metres off Chelsea using fresh flathead strips for bait.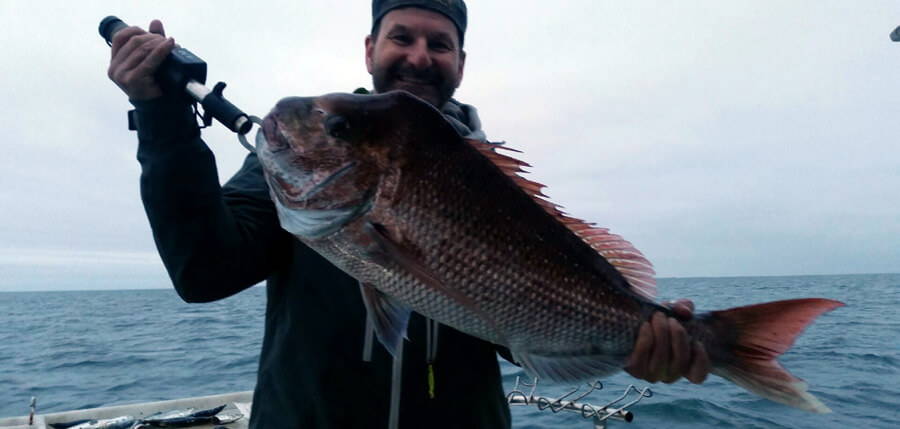 Dave Petty fished out from Carrum on Tuesday morning and landed this cracking 5kg snapper using garfish for bait.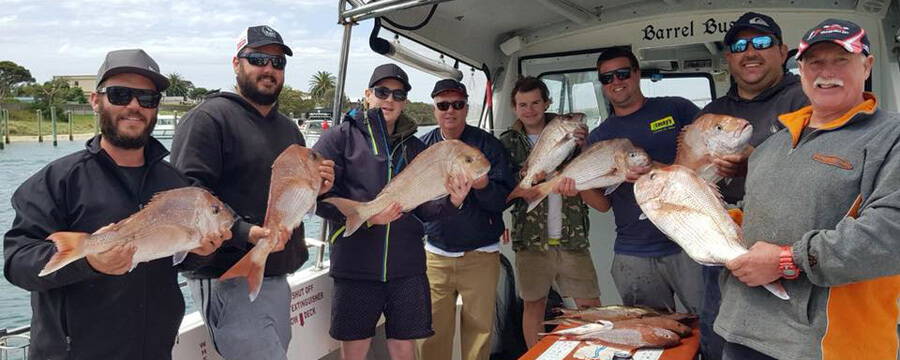 Daniel Zagami from Fish On Charters had a fantastic session out from Carrum this week with his customers catching some beautiful snapper.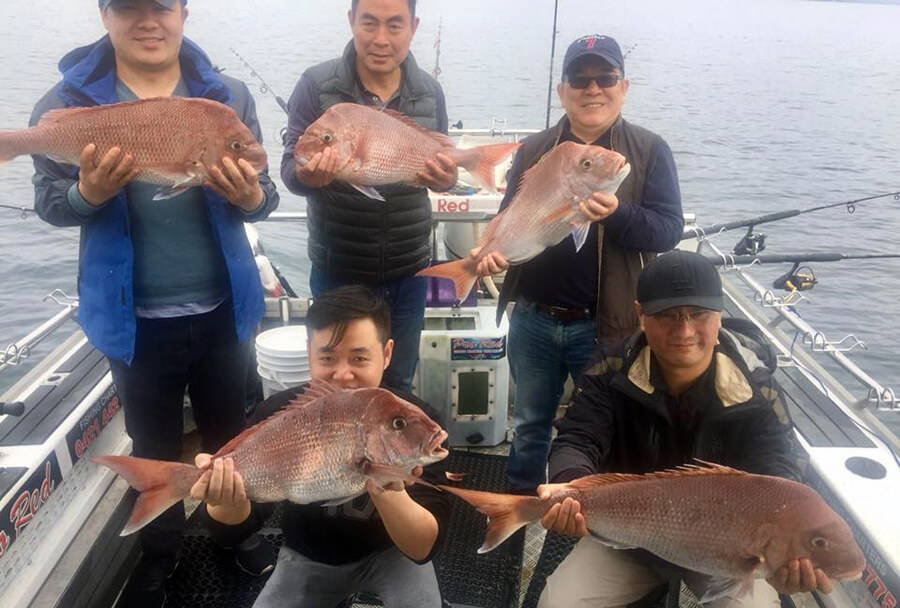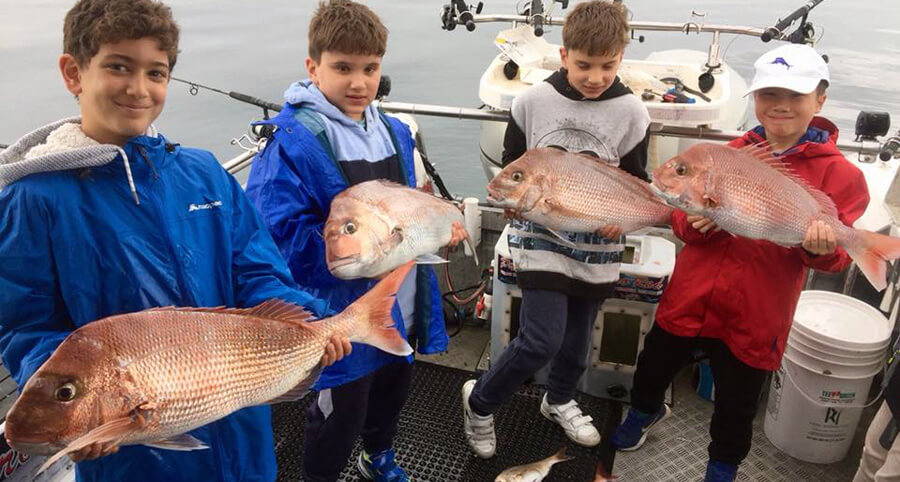 Jayson Turner from Pro Red Fishing Charters managed some fantastic numbers of snapper for his customers over the long weekend.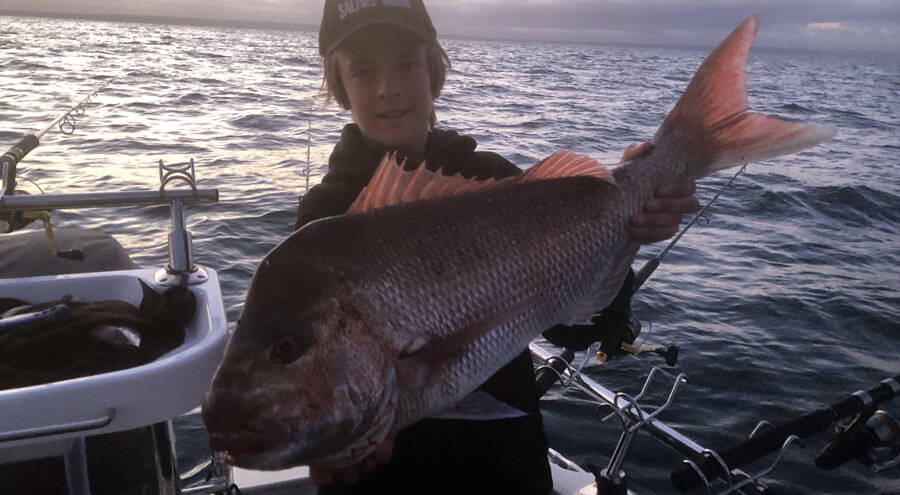 Jack Anderson and his Dad Jason headed deep off Frankston and smashed the snapper to 7kg.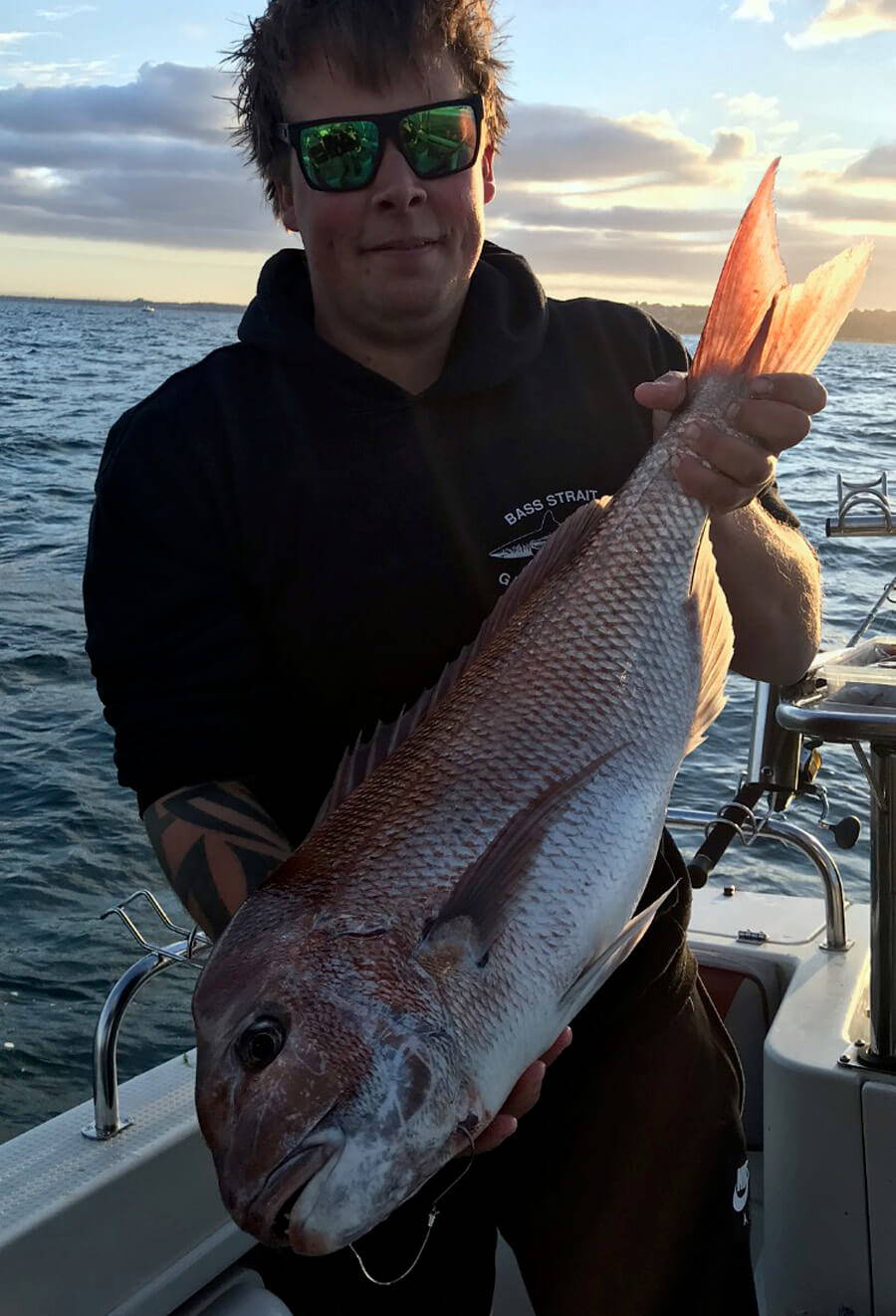 Trent Dickinson fished in 16 metres of water out from Mt Eliza, first light on Sunday and landed this cracking snapper on silver whiting.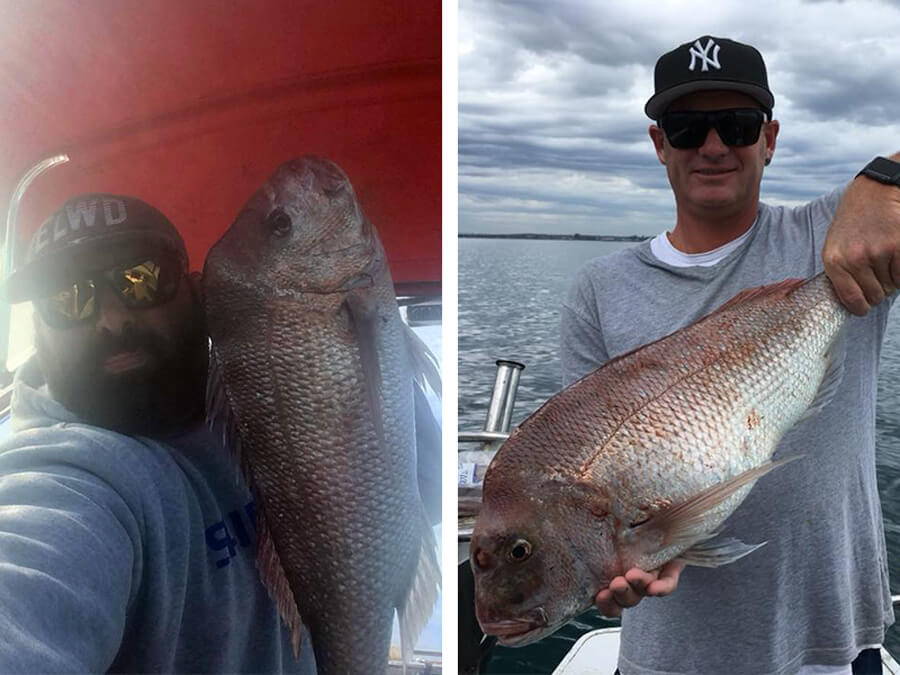 Paul Failla fished with Daniel Schwind early in the week sounding up the snapper, they landed some beautiful snapper using silver whiting for bait.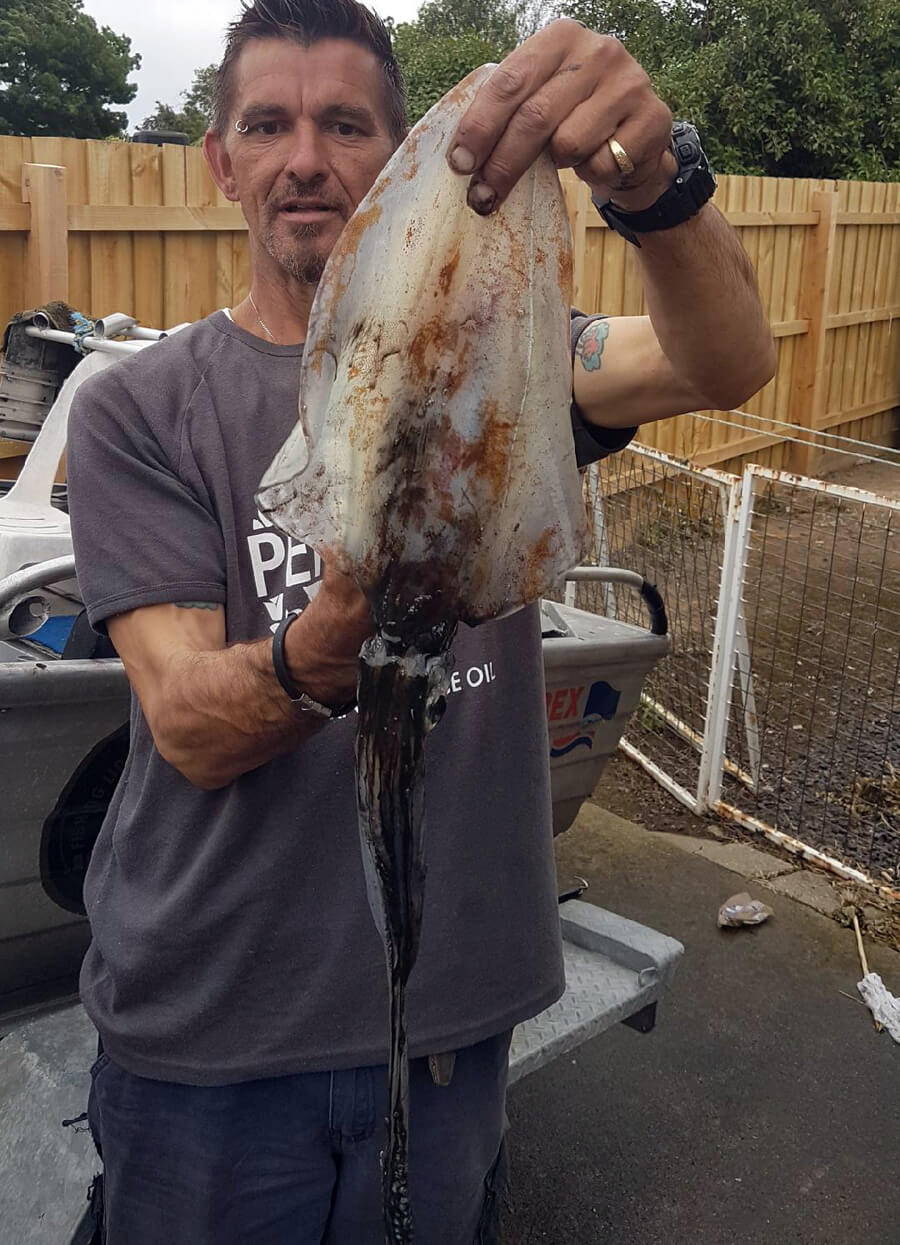 Calvin DeSilva fished out off Mt Eliza this week and landed some fantastic squid in 10 to 12 metres of water.
White Odori squid jigs in size 3.0 have done well with this overcast weather in Port Phillip Bay over the past week.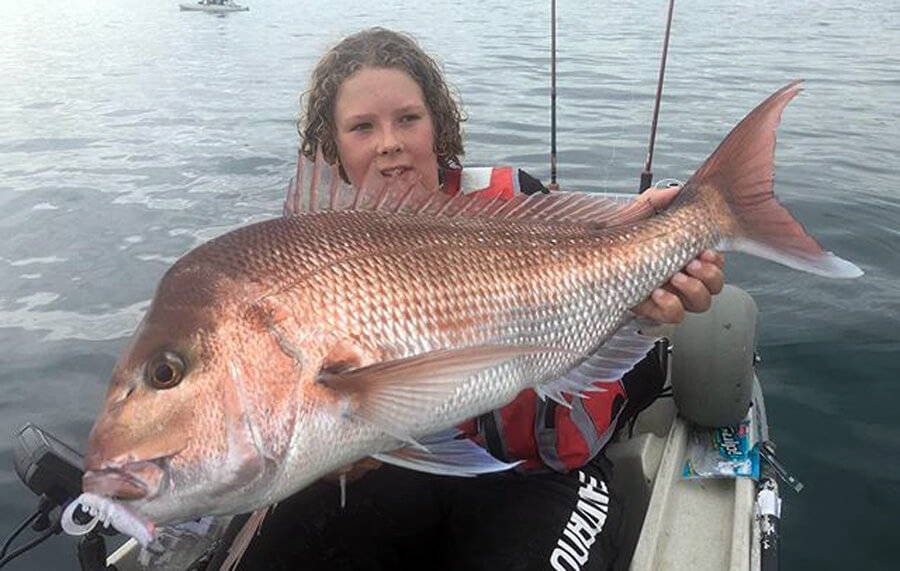 Marlon Blackford fishing out from Mt Eliza chasing big snapper in 15 metres of water and landed this ripping snapper from his kayak estimated around 4-5kg using a Squidgies prawn soft plastic.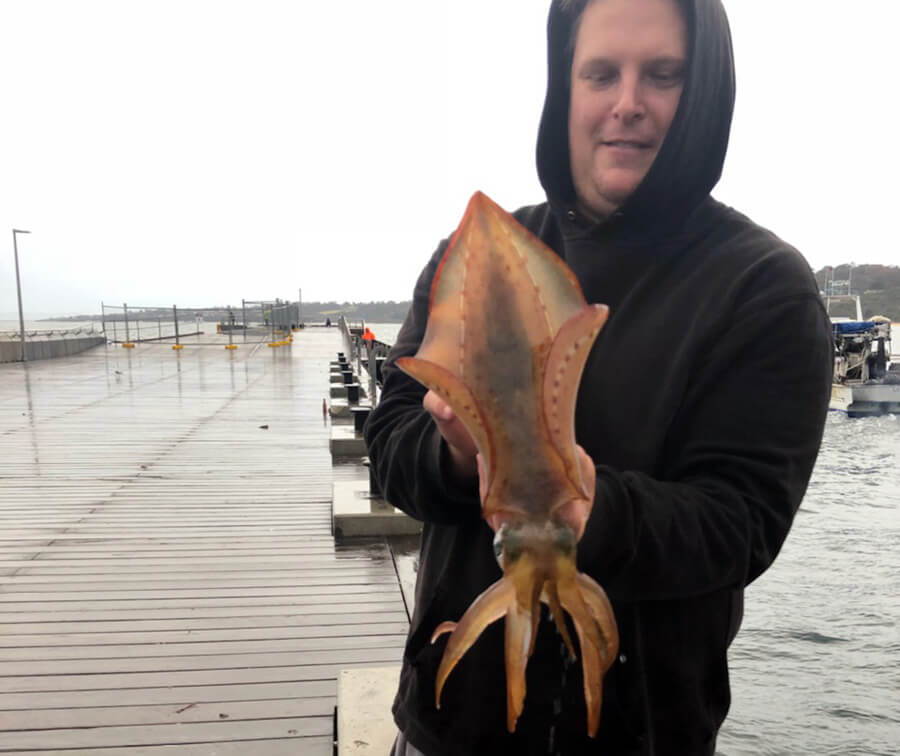 Daniel Pratt fished Mornington Pier this week and managed to land a nice sized squid.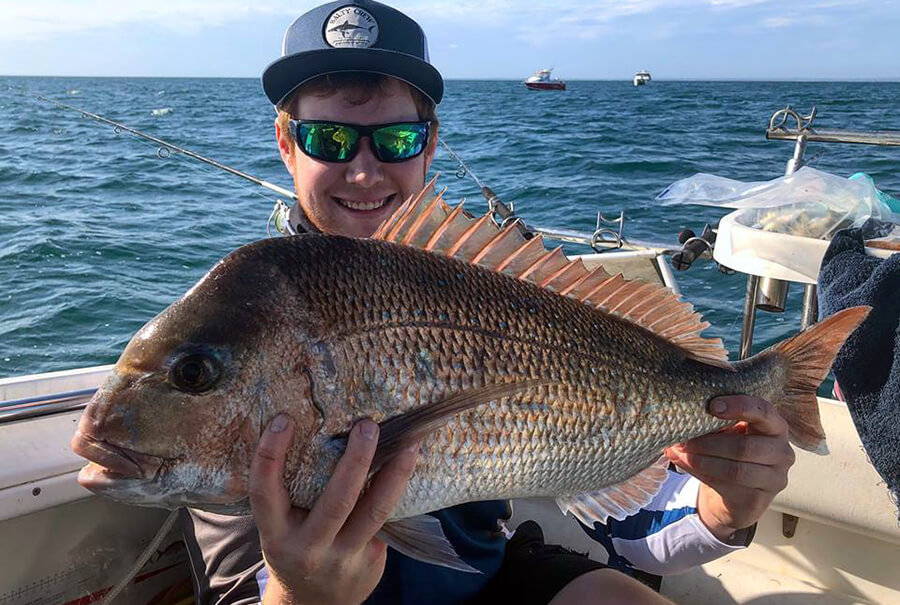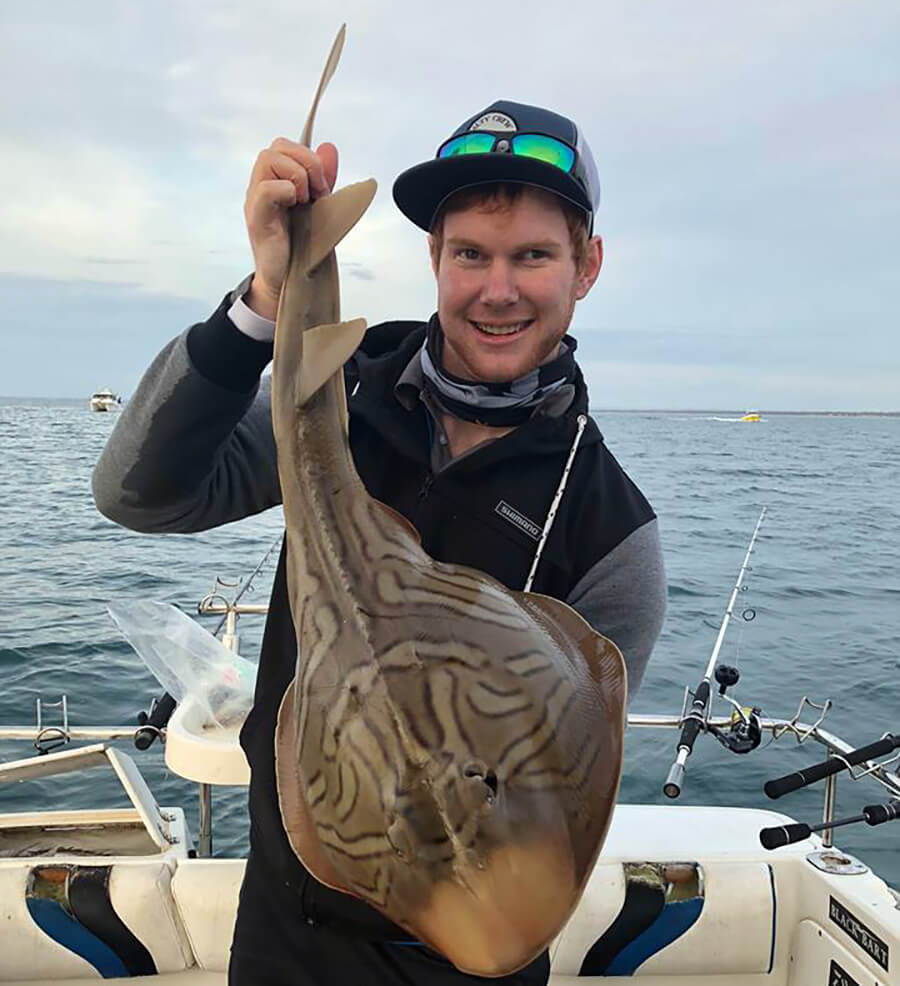 Staff member Jeremy De Haan got a hot tip from PW for where to target some snapper and wasn't disappointed with a fantastic red brought aboard. Jeremy was also stoaked with his newest addition to the music room.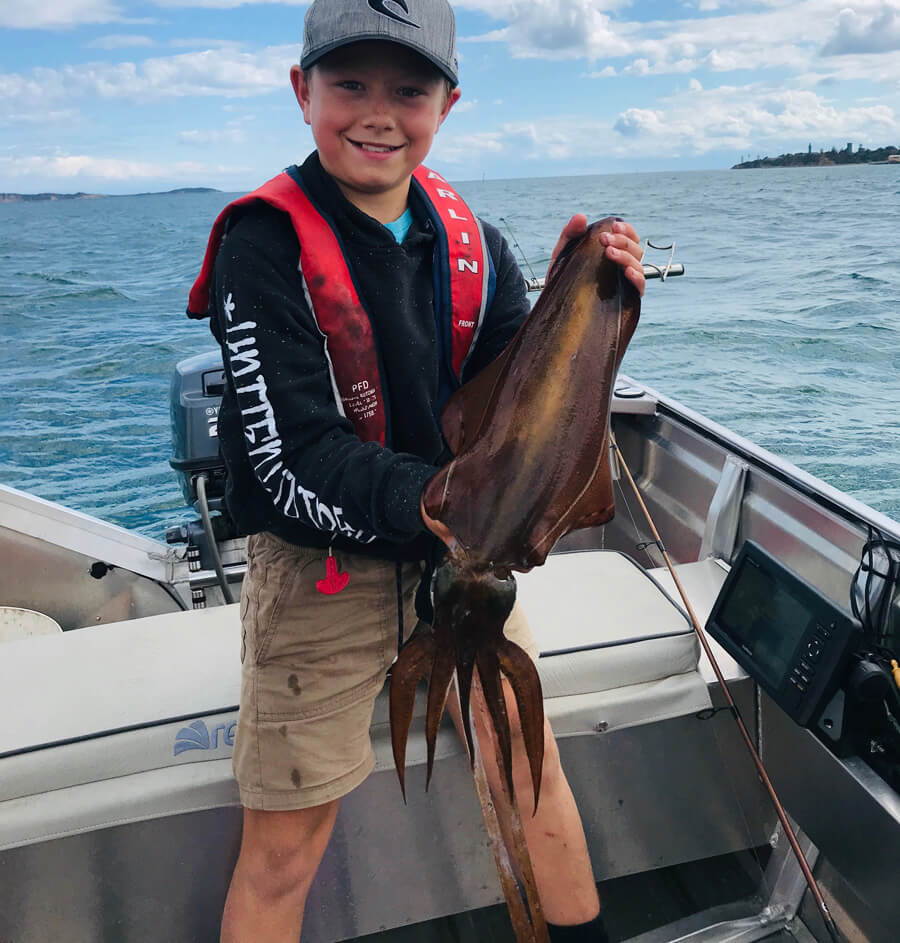 Heath Over fished out from Queenscliff on the weekend and managed some cracking squid using Shimano Raider rods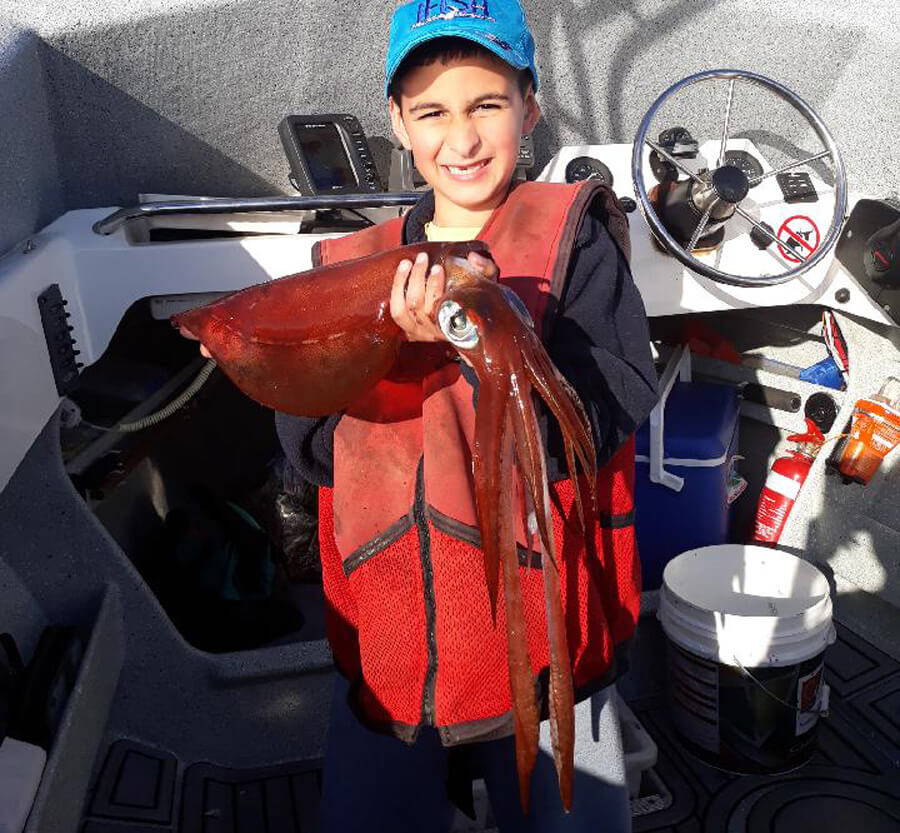 Hayden Saliba landed some stonker squid out from Queenscliff on Friday, well done champ!
Mark Chisari landed some cracking squid out from St Leonards this week using black and green 2.5 sized squid jigs.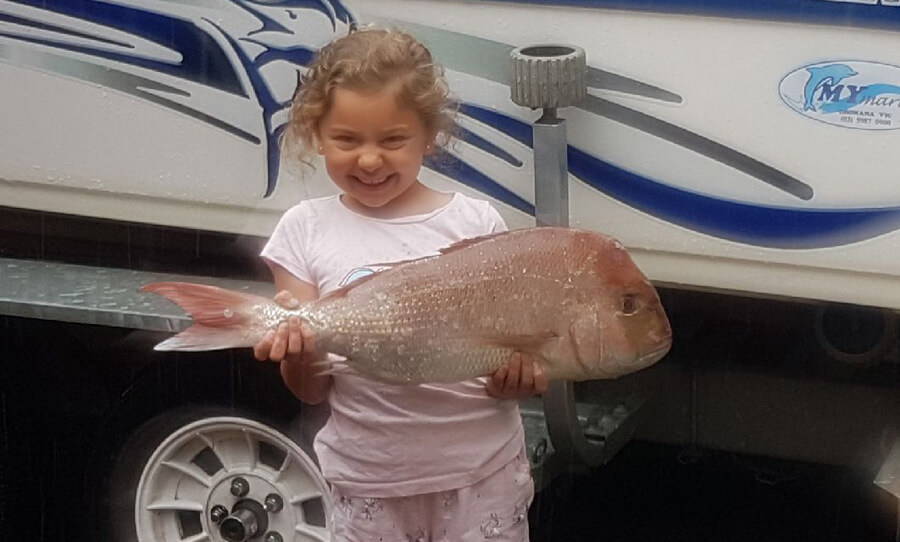 Savannah, age 7 caught this lovely snapper in 4.5 metres out from Portarlington.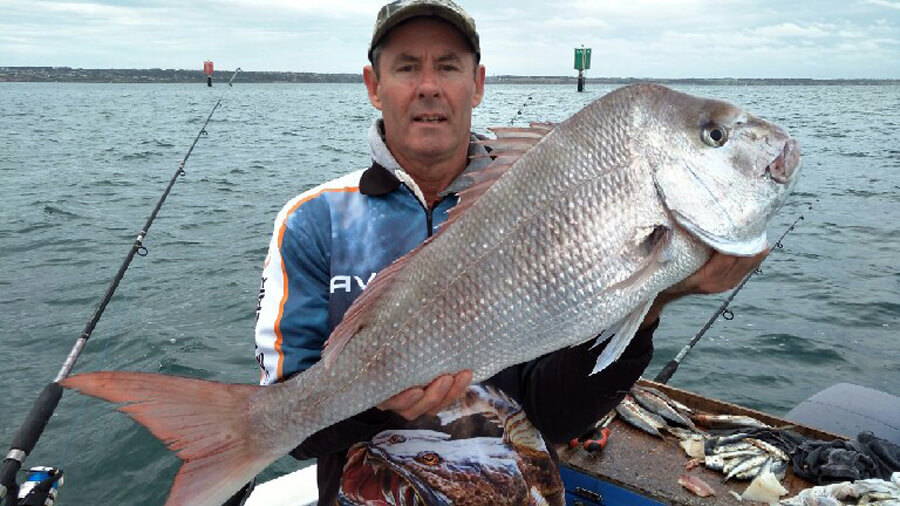 Keith Fry fished off Clifton Springs on Sunday morning and landed this ripper snapper of 5kg using mackerel for bait.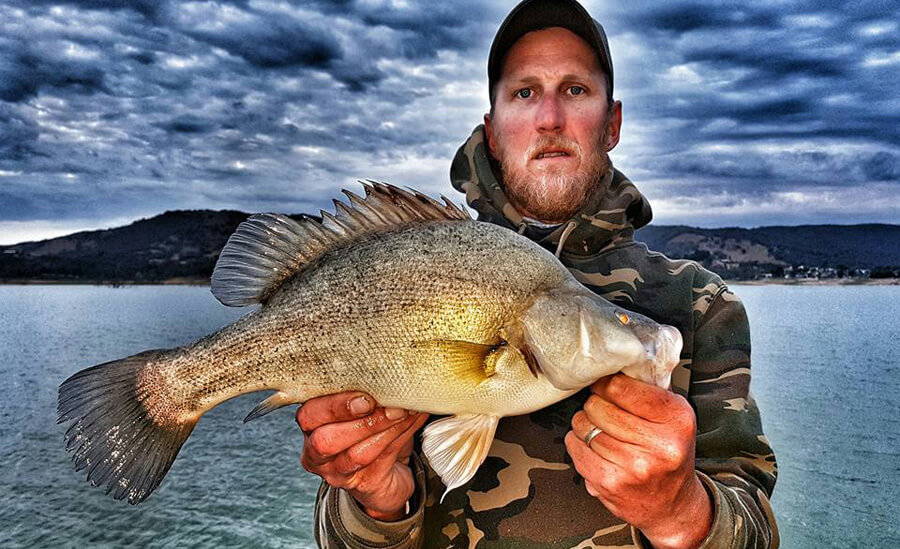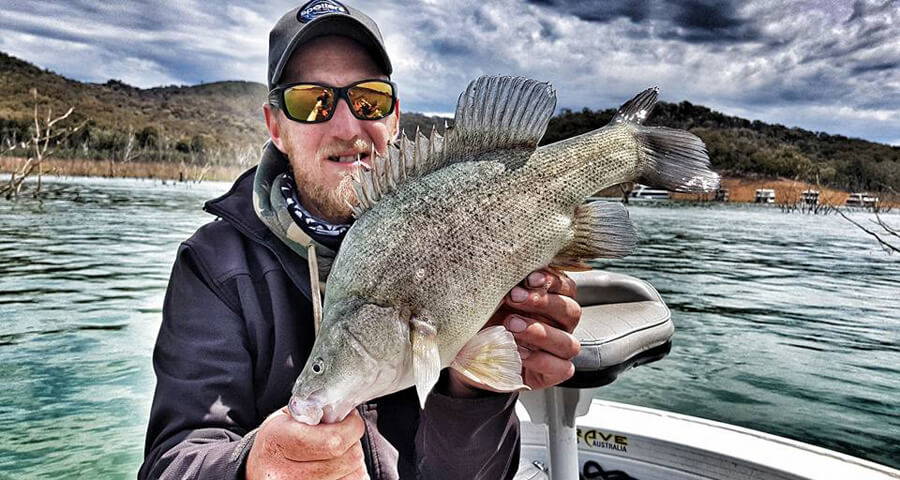 Jarrod Biles fished the northern end of Lake Eildon this week and had a ripper time landing some fantastic yellas.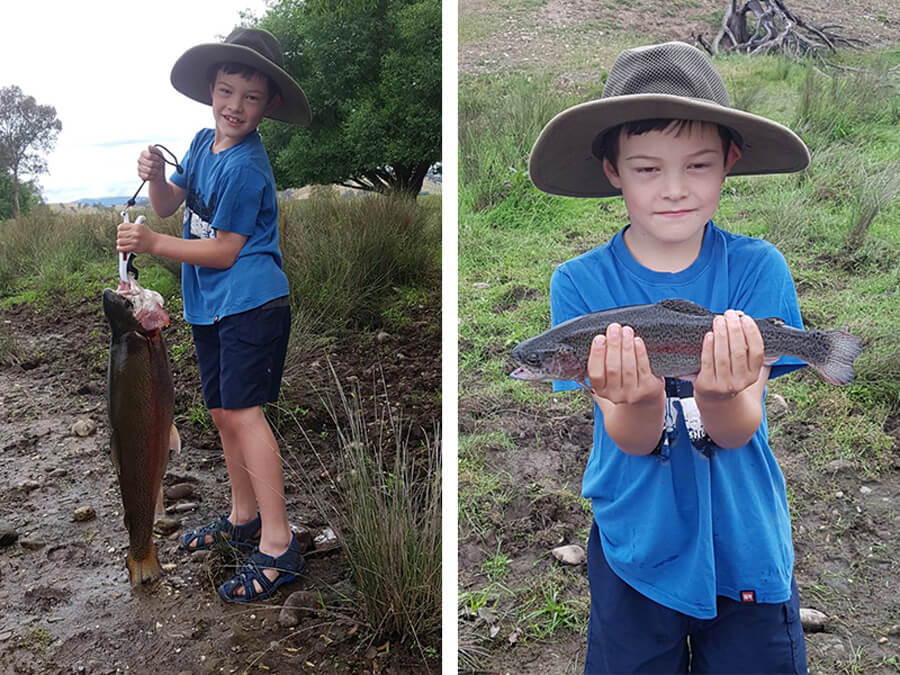 Young Charlie Francis landed some ripping rainbow trout to 14 pounds over the weekend at Breakaway on the Goulburn River.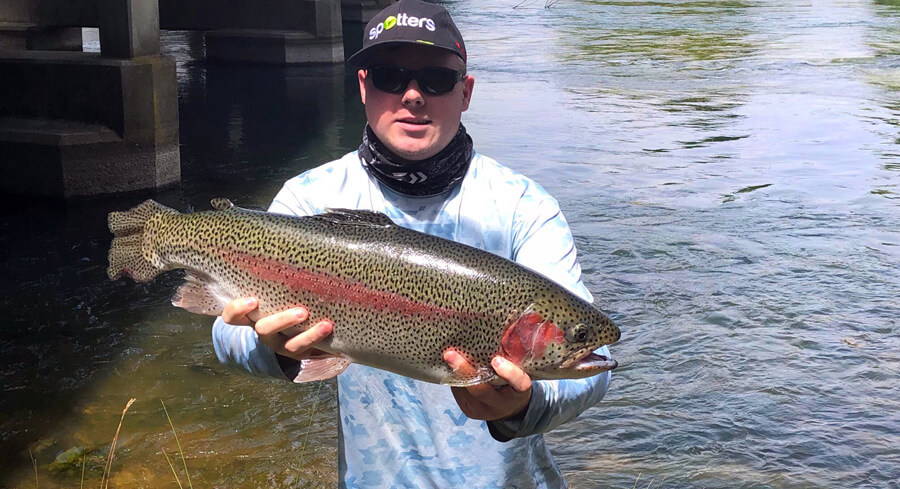 Ken Munday fished the Goulburn River last week and landed this monster rainbow of 15lb that he released to see another day or hook.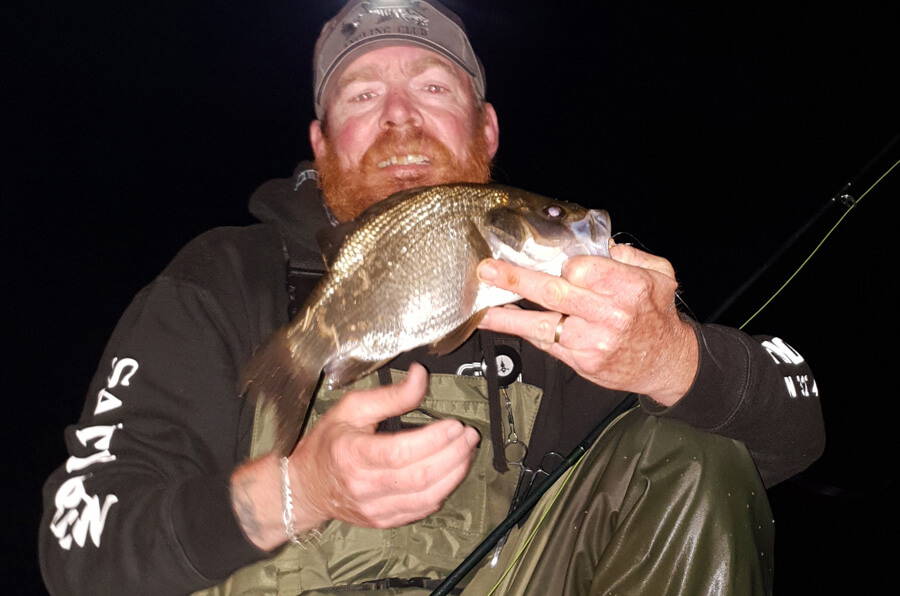 Glenn Lacey fished Devilbend Reservoir using fly gear and landed his first EP on fly that measured 35cm, well done mate!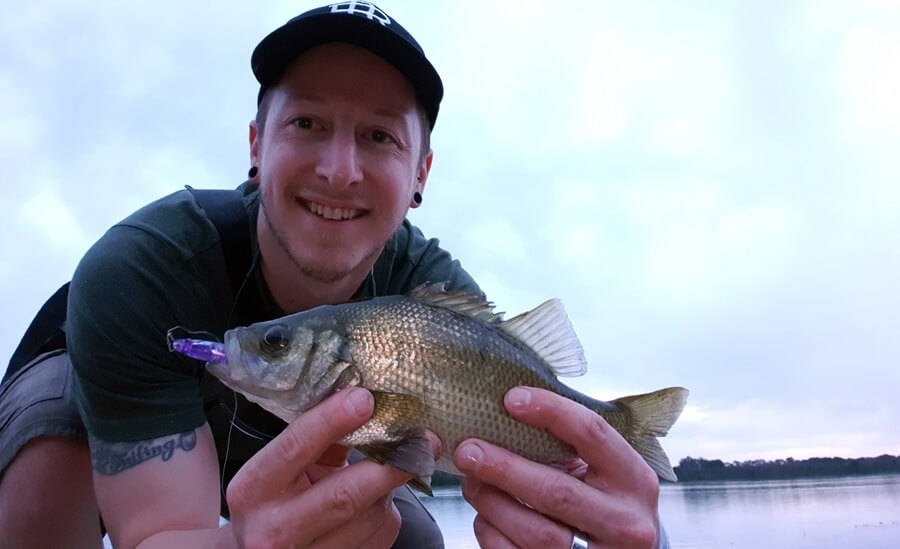 Staff member Brendon Cunningham fished Devilbend Reservoir this week and landed some beautiful EP's on surface lures.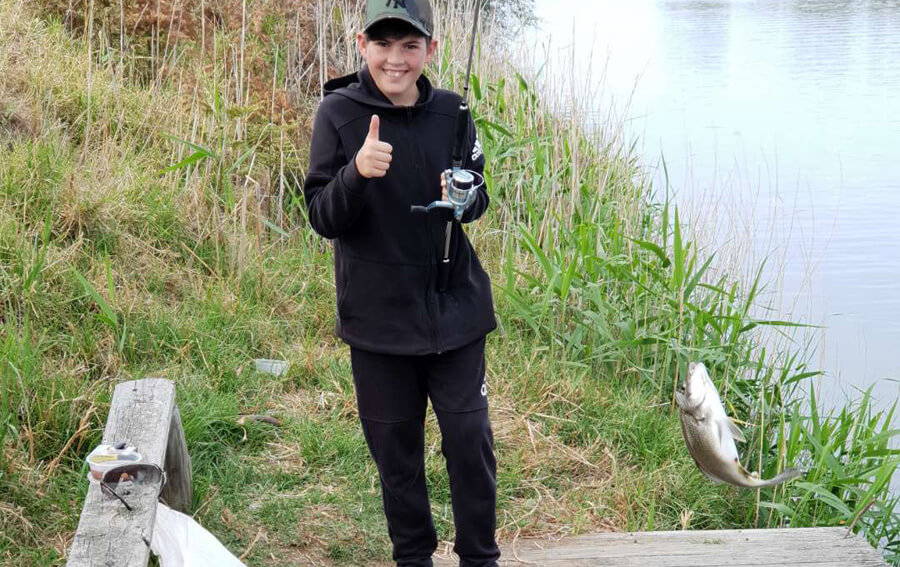 George fished with the family at the Tambo River over the weekend and caught good numbers of bream using sandworm for bait.
Dan Harvey landed this nice yella at Lake Hume that measured 54cm.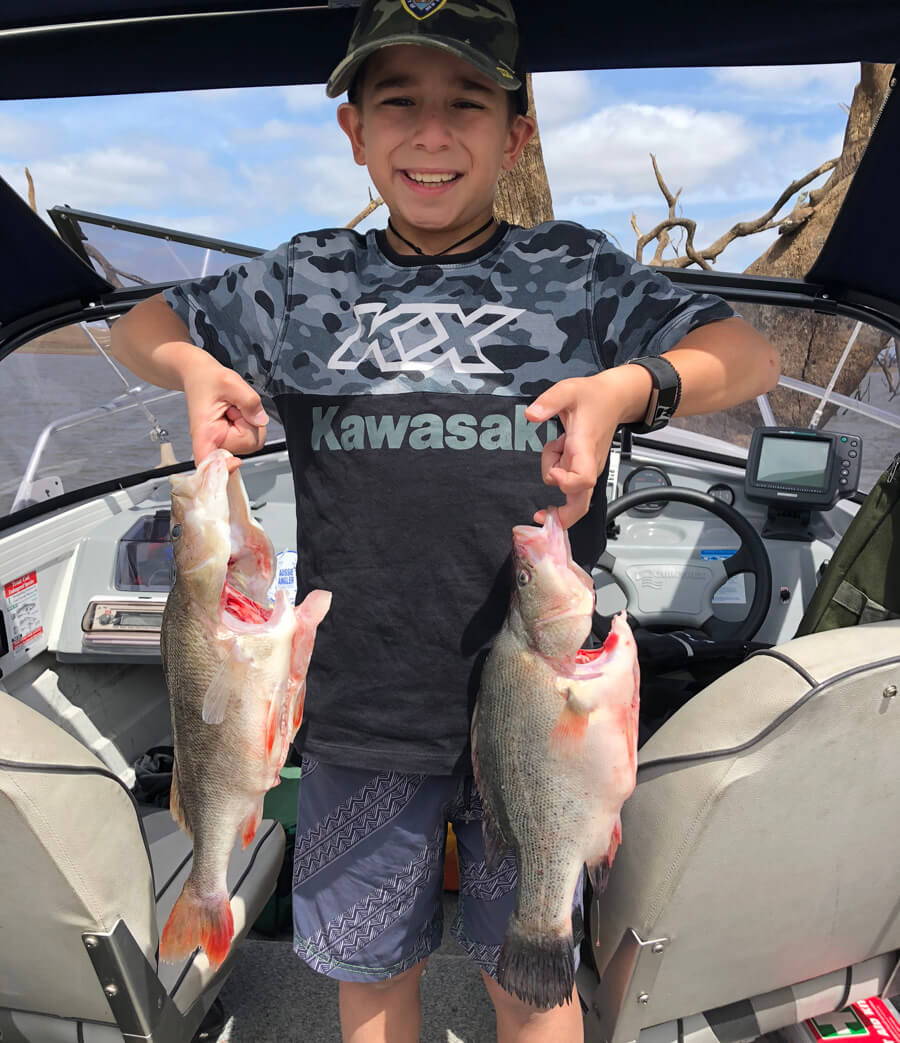 William Ayton caught these ripping fish on Sunday at Cairn Curren Reservoir, his redfin went 42cm and the yellow belly, 39cm.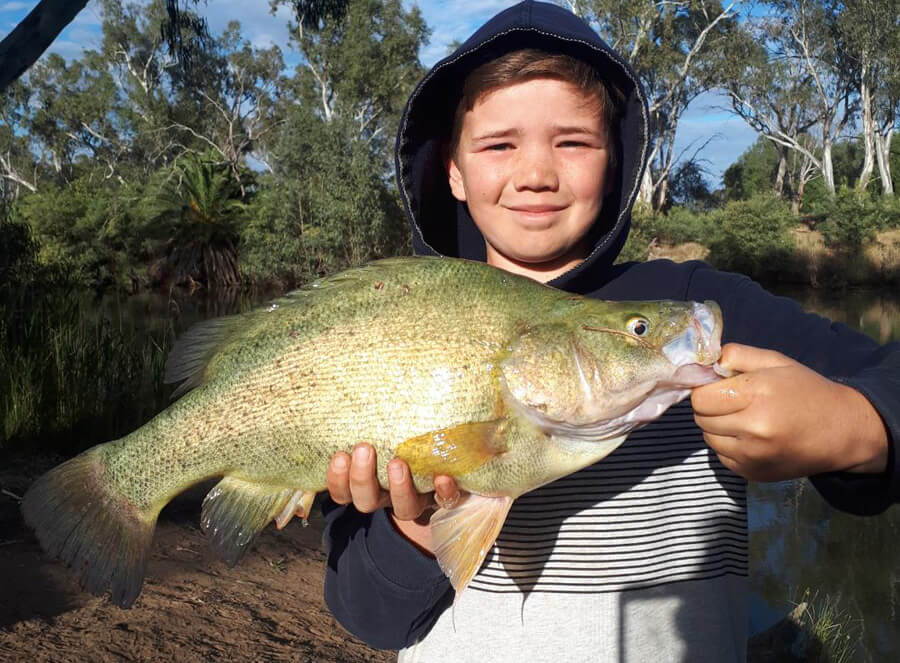 Deacon Marsh landed this beautiful yellow belly of 50cm using live yabbies for bait.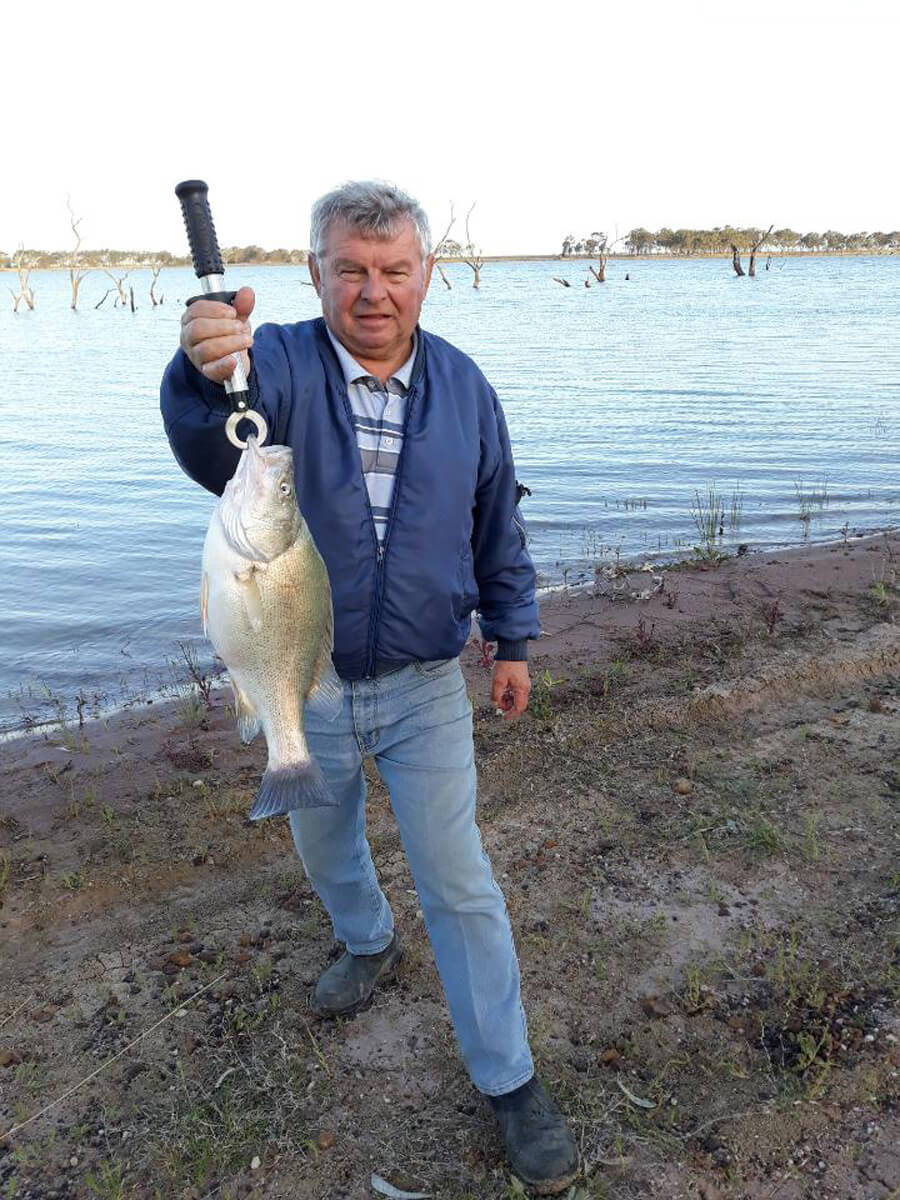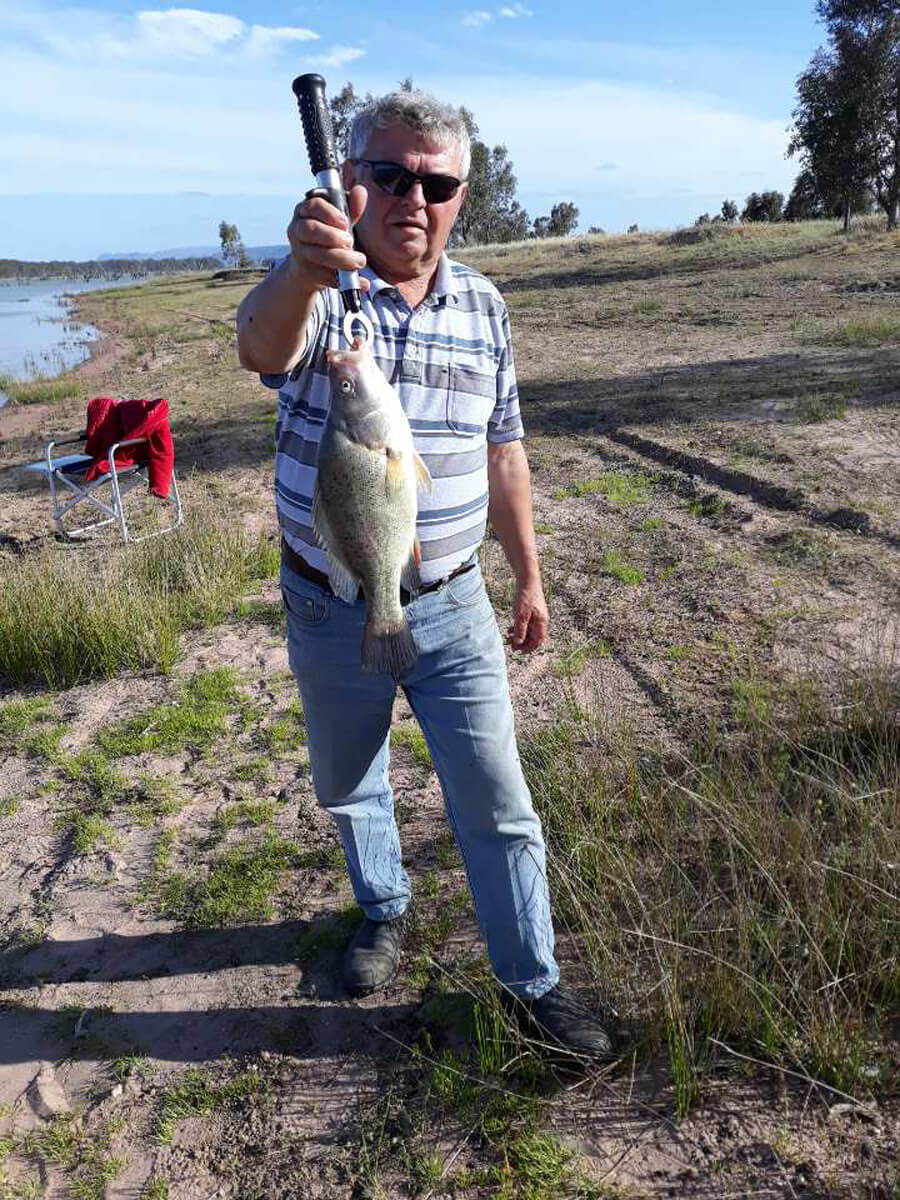 Peter Szitas landed some chunky yellas from Taylor's Lake, Horsham over the weekend coming in at 38cm and 49cm.
IFISH WITH TACKLE WORLD SERIES 13
TALKING FISHING - C31 TV - TUESDAYS @8.30PM
Catch "Talking Fishing" on Melbourne's C31 TV (CH44) at 8.30pm each Tuesday night. Staff members David Kramer and Adam Ring together with Steve "Trelly" Threlfull host Australia's only "Live to Air" fishing television program at this prime time-slot. Put Tuesday night's at 8.30 away in your weekly diary of TV shows to watch!
In the Philippine jungle, the yo-yo was first used as a weapon.

Good Luck with your fishing and stay safe on the water,

The TEAM at Tackle World Cranbourne & Mornington