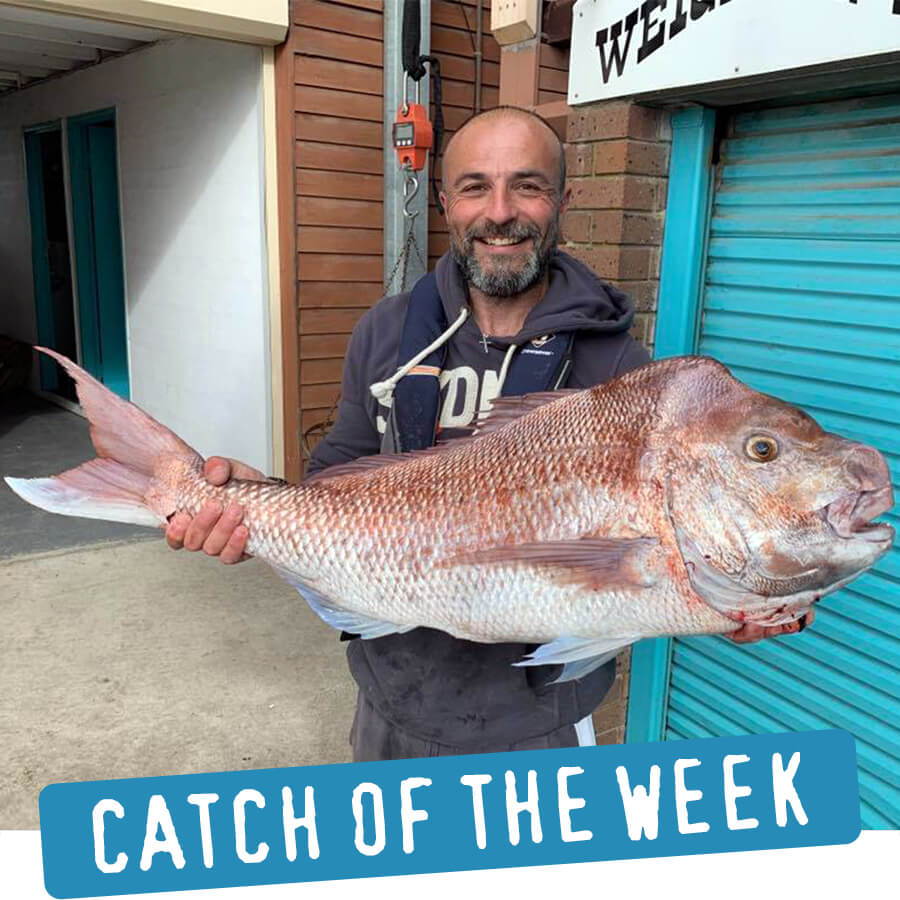 Congratulations to Harry Kontos on his 10.3kg snapper of a lifetime , you are this weeks Catch of the Week.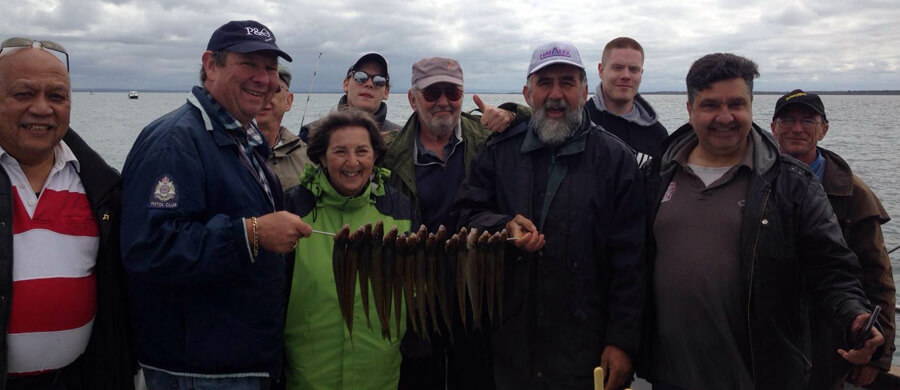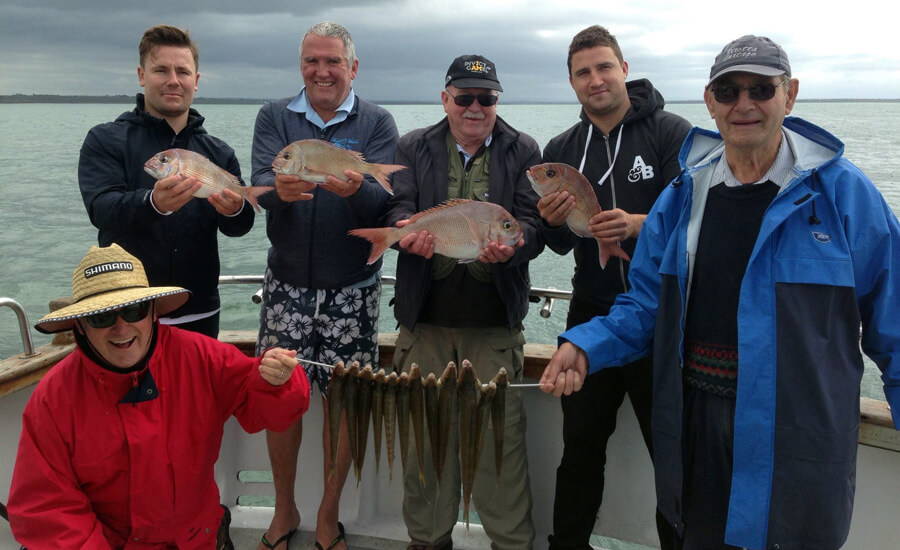 Steve Johnson from Ace Fishing Charters had some good sessions with his customers on Western Port this week finding good numbers of whiting and snapper.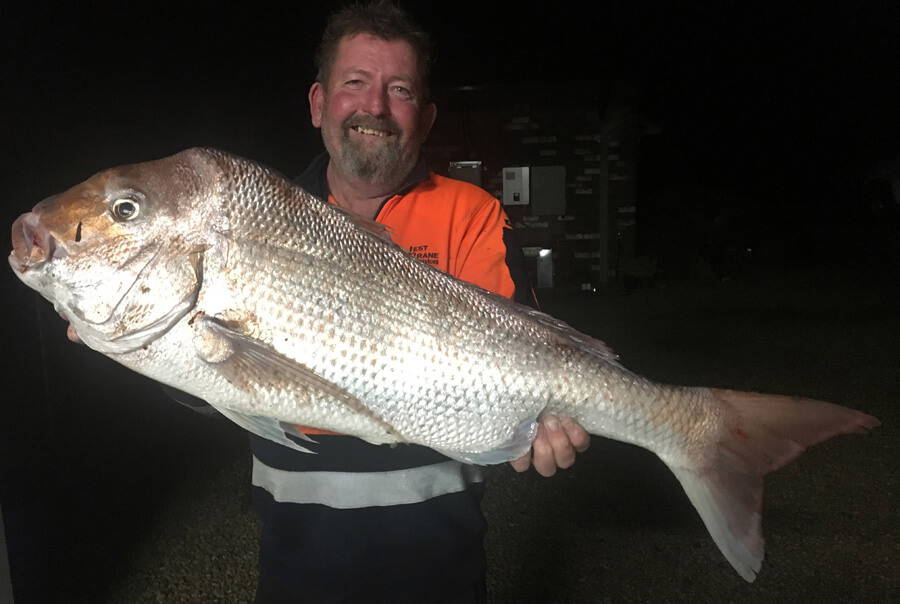 Dougie fished off Hastings last week and landed this dinosaur of a snapper in the wet weather.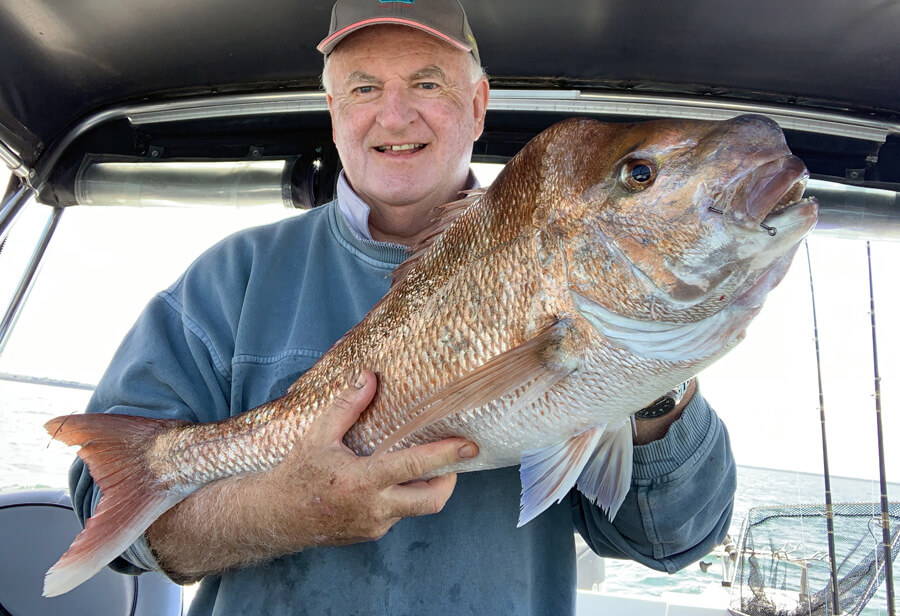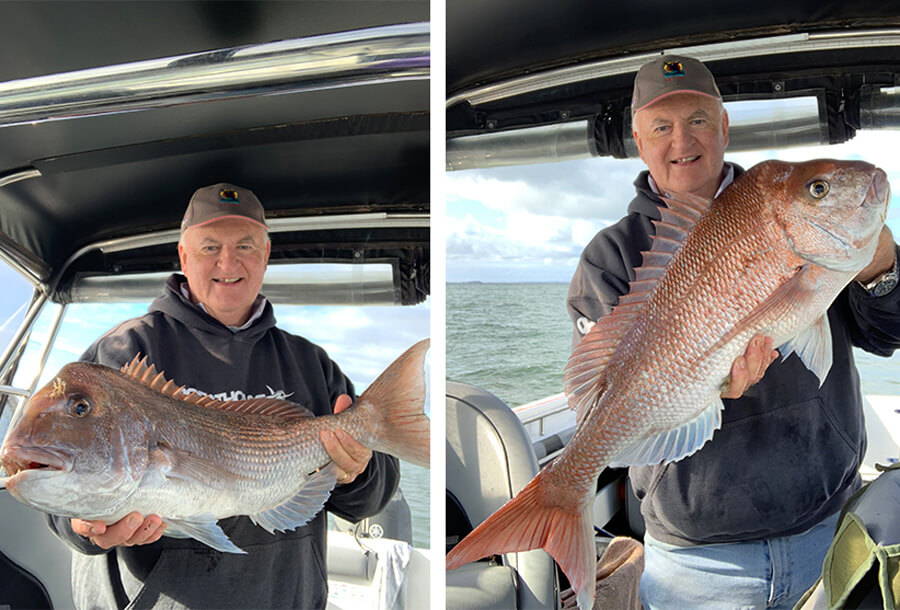 Pat Ellaby had an epic session on the snapper out from Lysaughts on the weekend with 3 cracking snapper from 4.9kg to 5.5kg landed on fresh squid.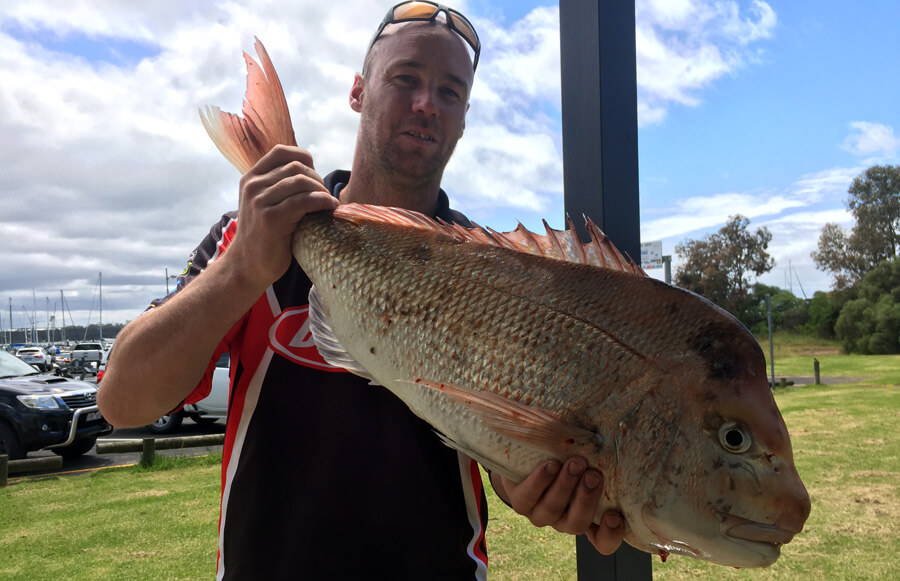 Chris landed this cracking snapper of 5.6kg using salmon for bait on Sunday.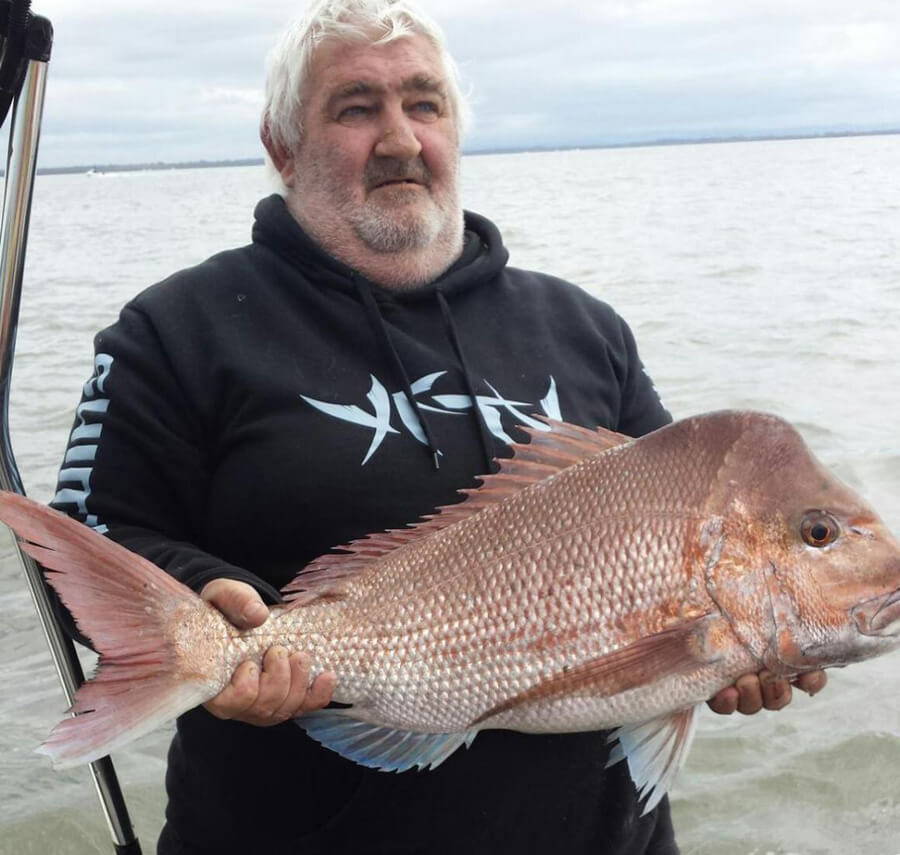 Stephen Field landed this beautiful snapper of 5.5kg just off Joe's Island using fresh squid head for bait.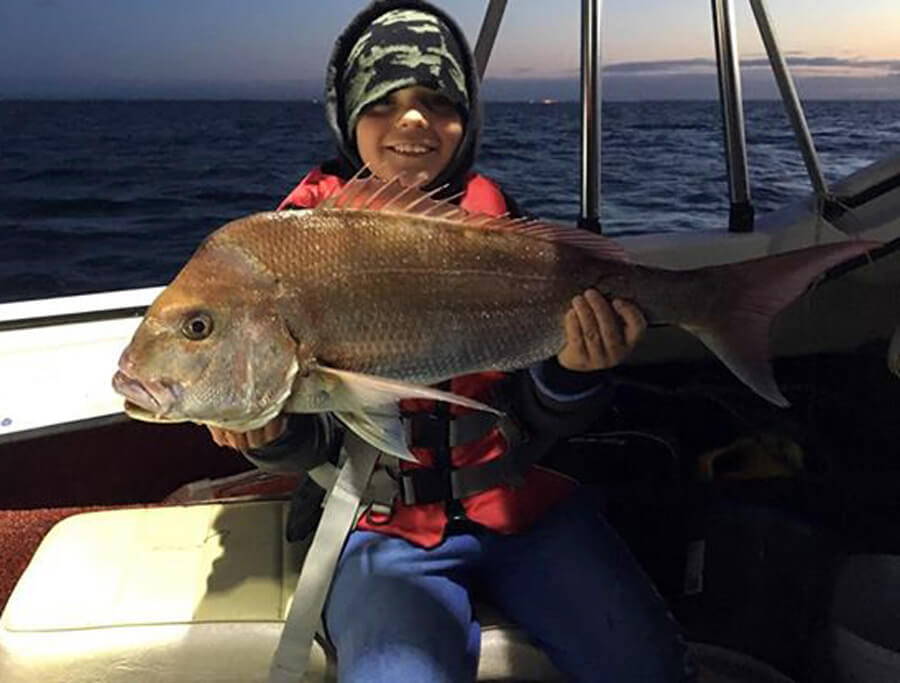 Anthony Baltruschaitis and his son Corey got into some cracking fish around Joe's Island this week landing 3 snapper to 5kg as well as a nice gummy shark.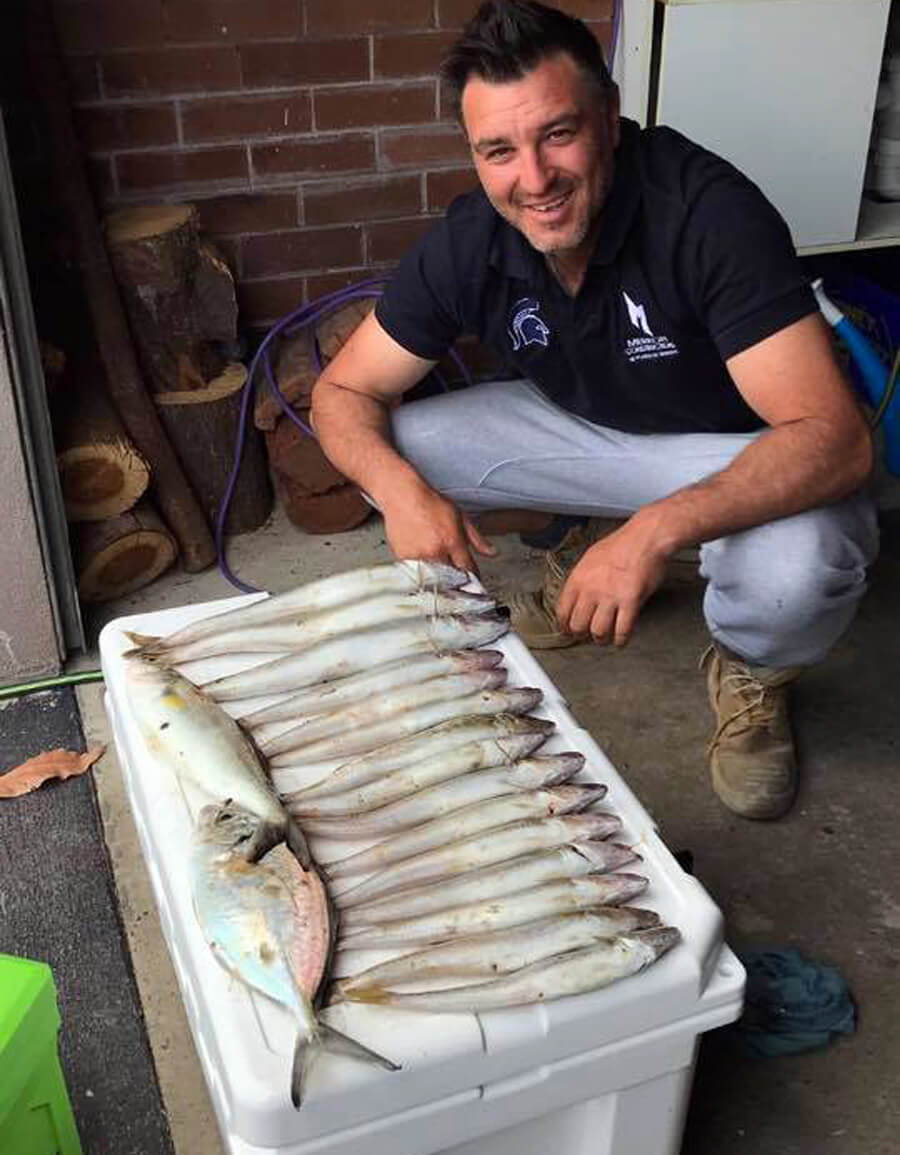 Bill Adamopoulos found some fantastic whiting during the outgoing tide fishing around Warneet last week in 6 metres on cuttlefish.
With some nice whiting starting to show up it's a good time to stock up on whiting rigs.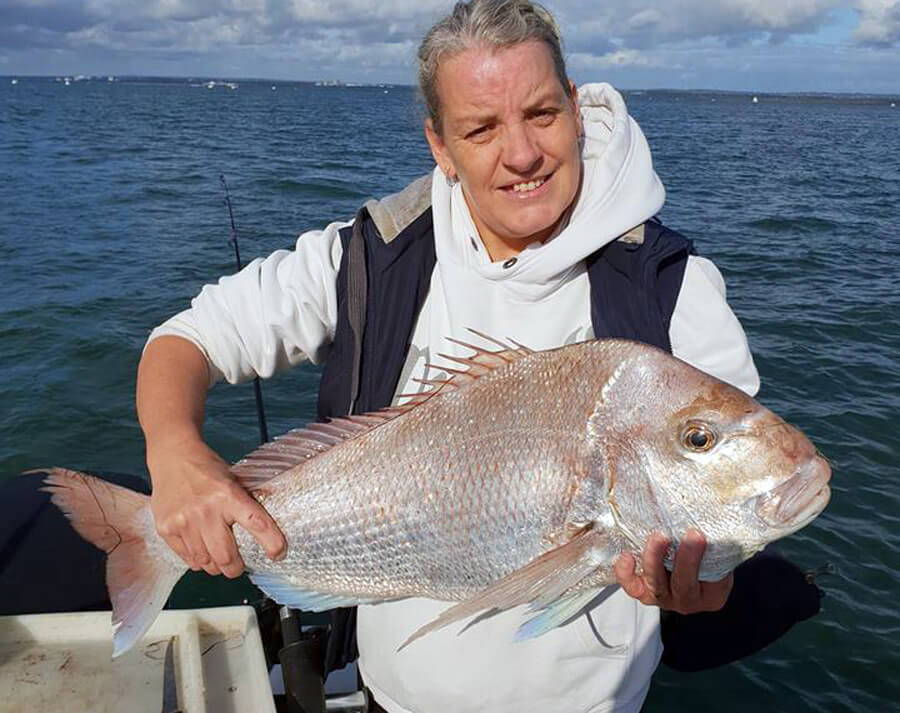 Bruce and Heather Ashcroft fished out from Warneet this week and landed a magnificent snapper.
Andrew Ketelaar used his salmon caught last week to land this ripper gummy fishing at Tooradin on the weekend.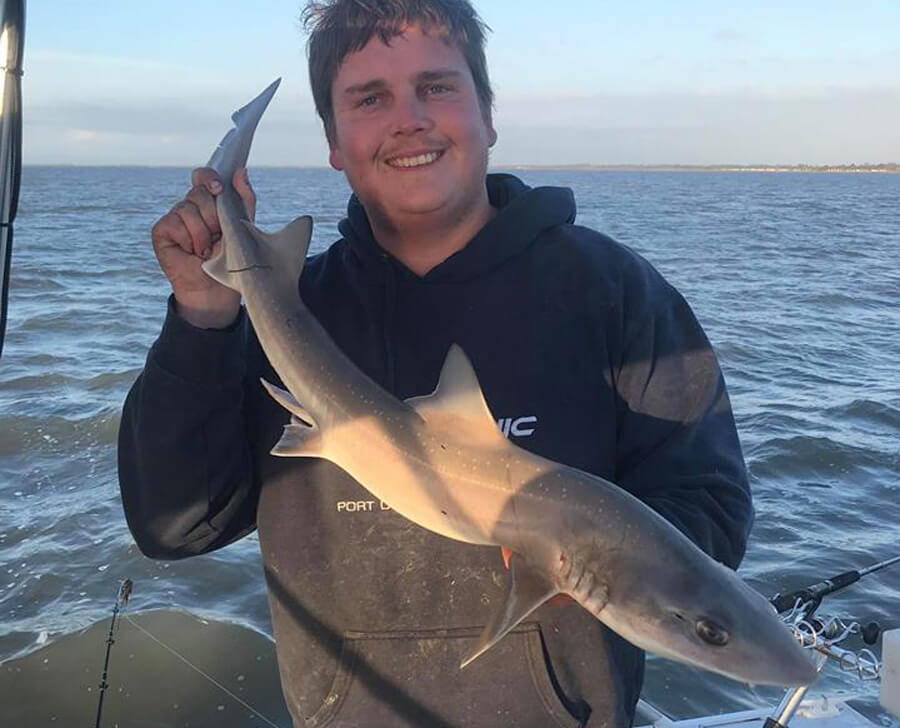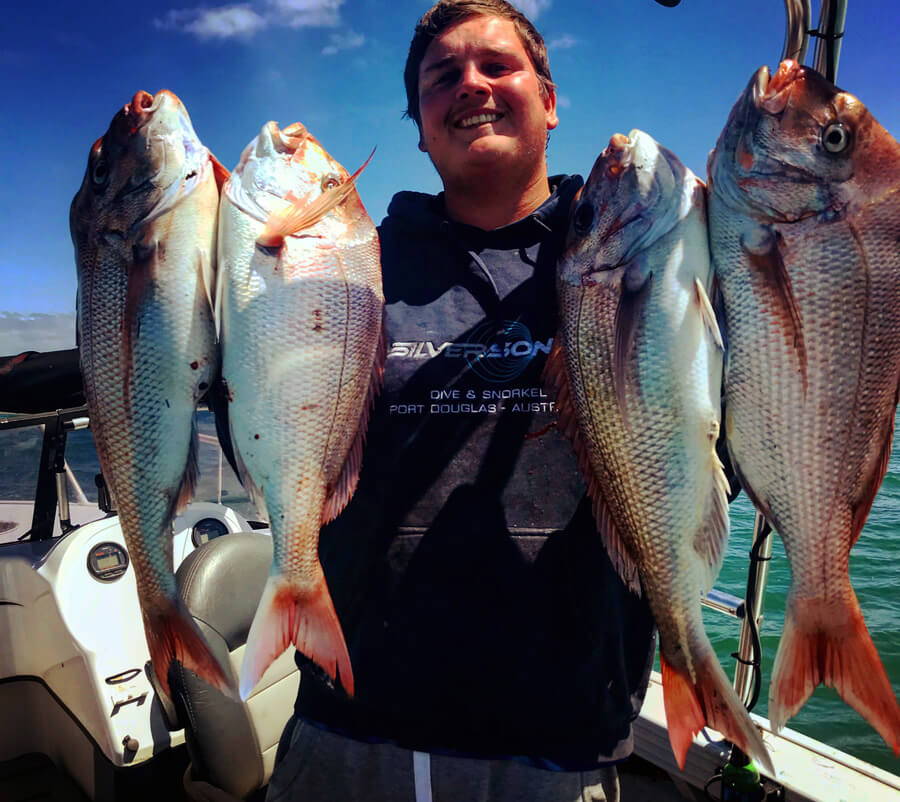 Chris Preston has had a ripper week landing some nice gummies around Lang Lang as well as some ripper snapper to 5kg out from Silverleaves this week.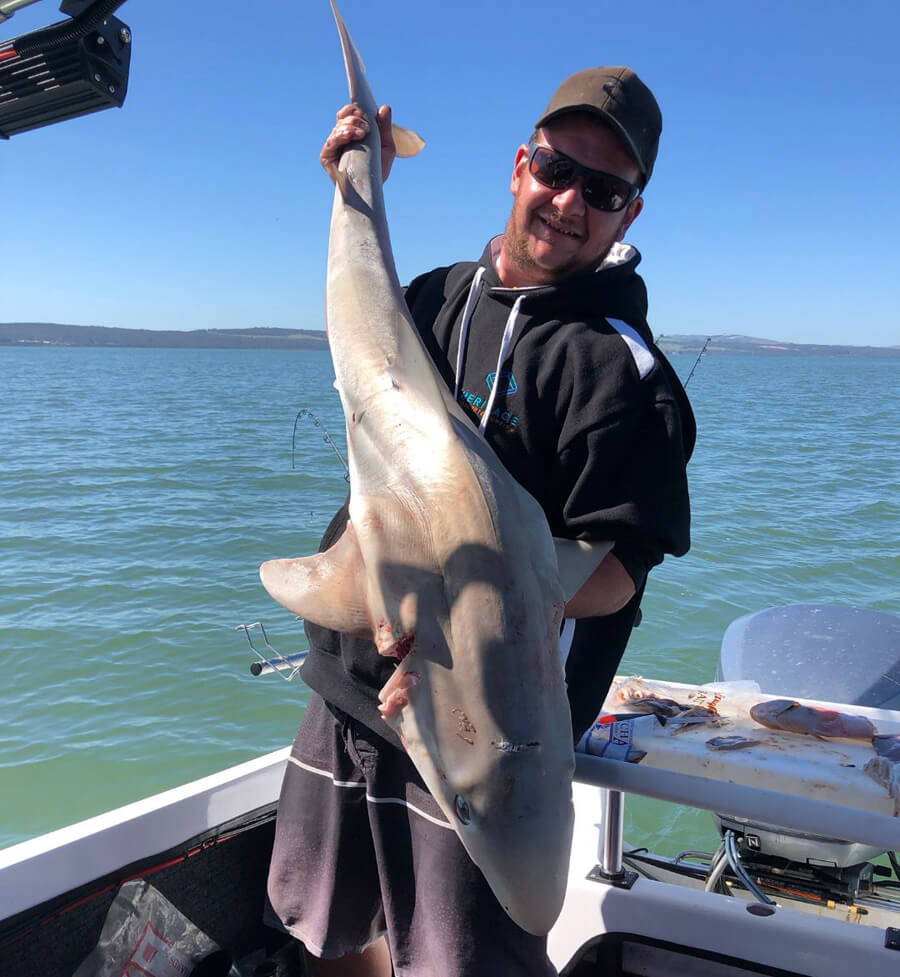 Rob managed to land this solid 1.5 metre school shark fishing at Corinella last week, the shark fell to squid as bait.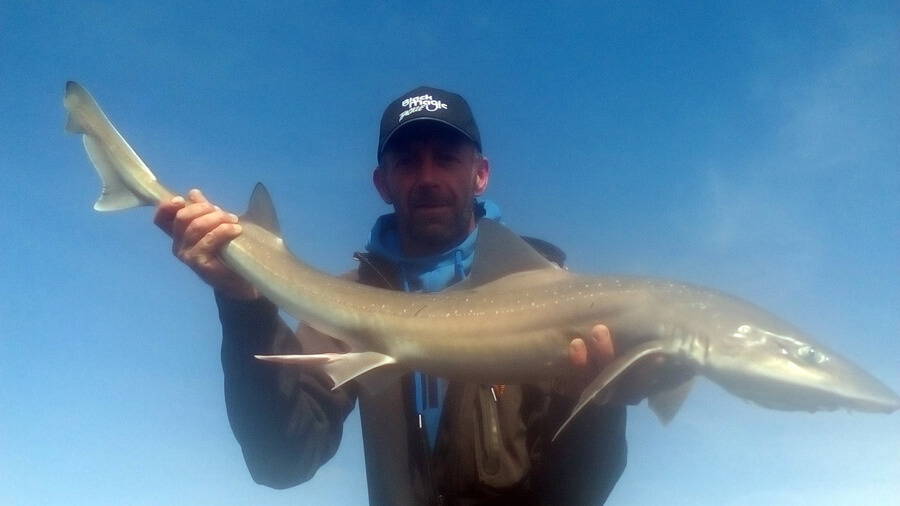 Matt Tormey had a couple of great sessions this week out from Corinella in 5 and 10 metres landing some nice gummies and snapper. Matt found that perseverance was key and the best baits have been pilchards.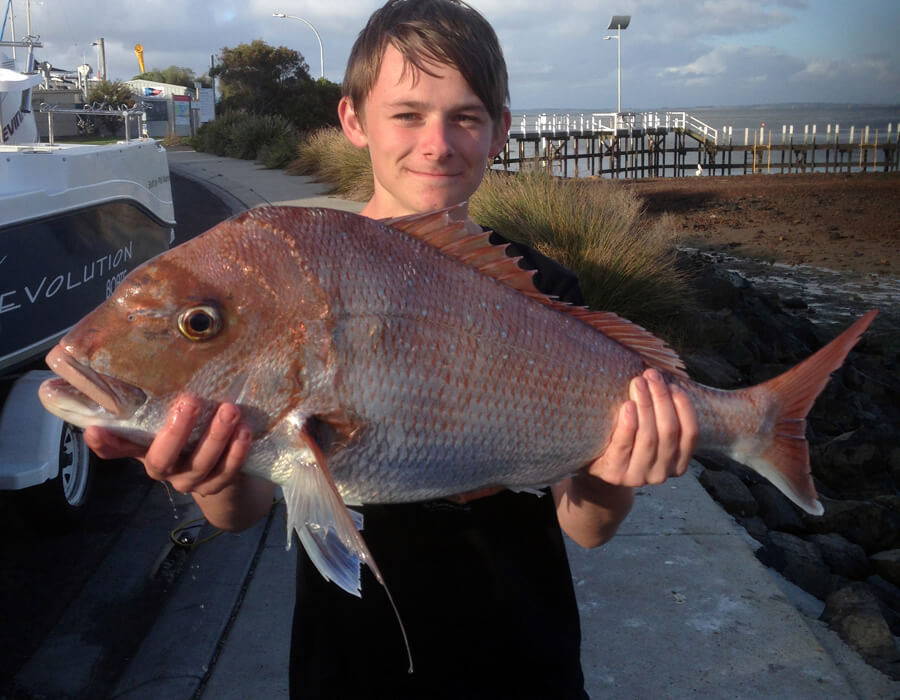 Max Moulday with a 4.8kg snapper landed at the Corals on Saturday using fresh salmon strips for bait.
Gavin Hocking found this beautiful snapper fishing at the Corals this week which took a squid head.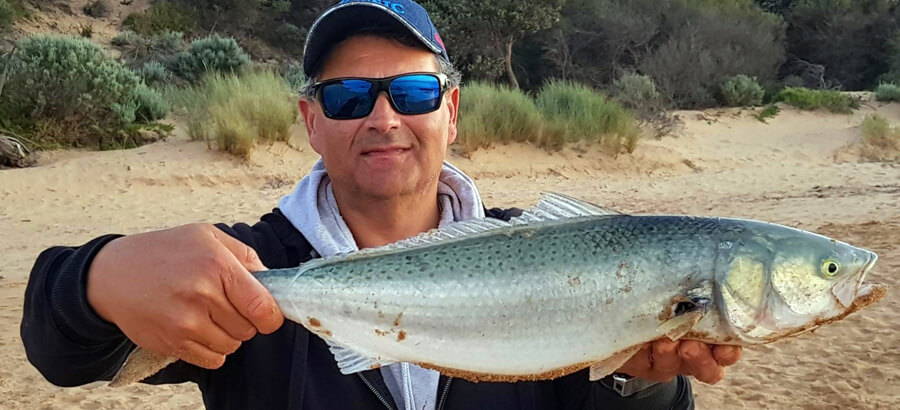 Marlon Henry fished the beaches on Phillip Island last week and landed some stonker salmon to 3.5kg.
The Jackson Muscle Shot lures are a great long casting lure for the beaches at the moment.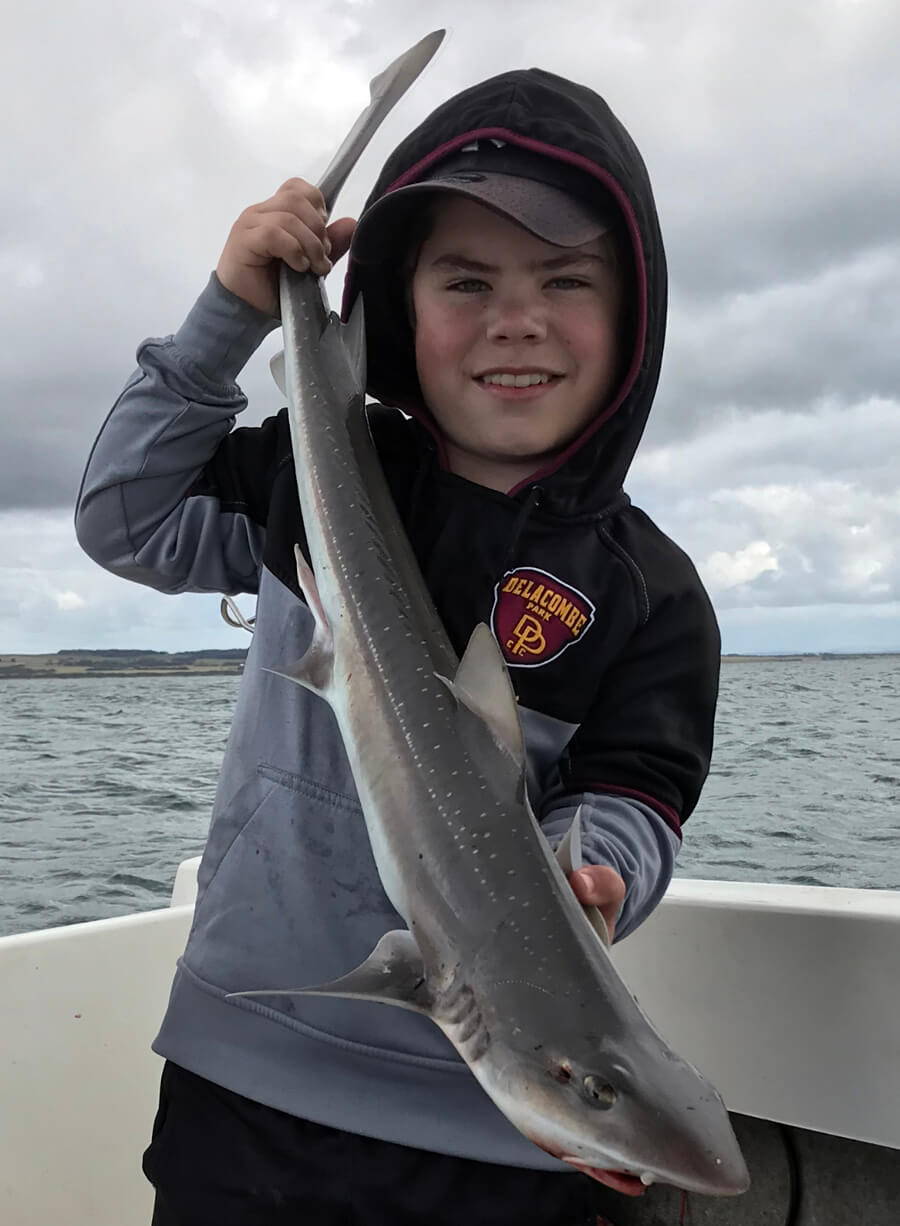 Trent Robinson and his son fished around Tortoise Island on staff member Scott's advice and wasn't disappointed with a couple of beautiful gummies that they landed in 11 metres.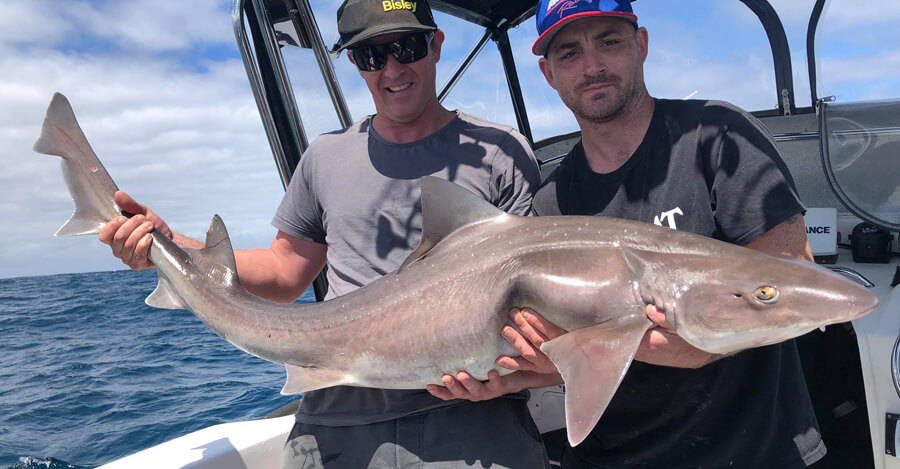 Shaun Furtiere from Think Big Fishing Charters had a ripper day with his customers catching some monster gummies.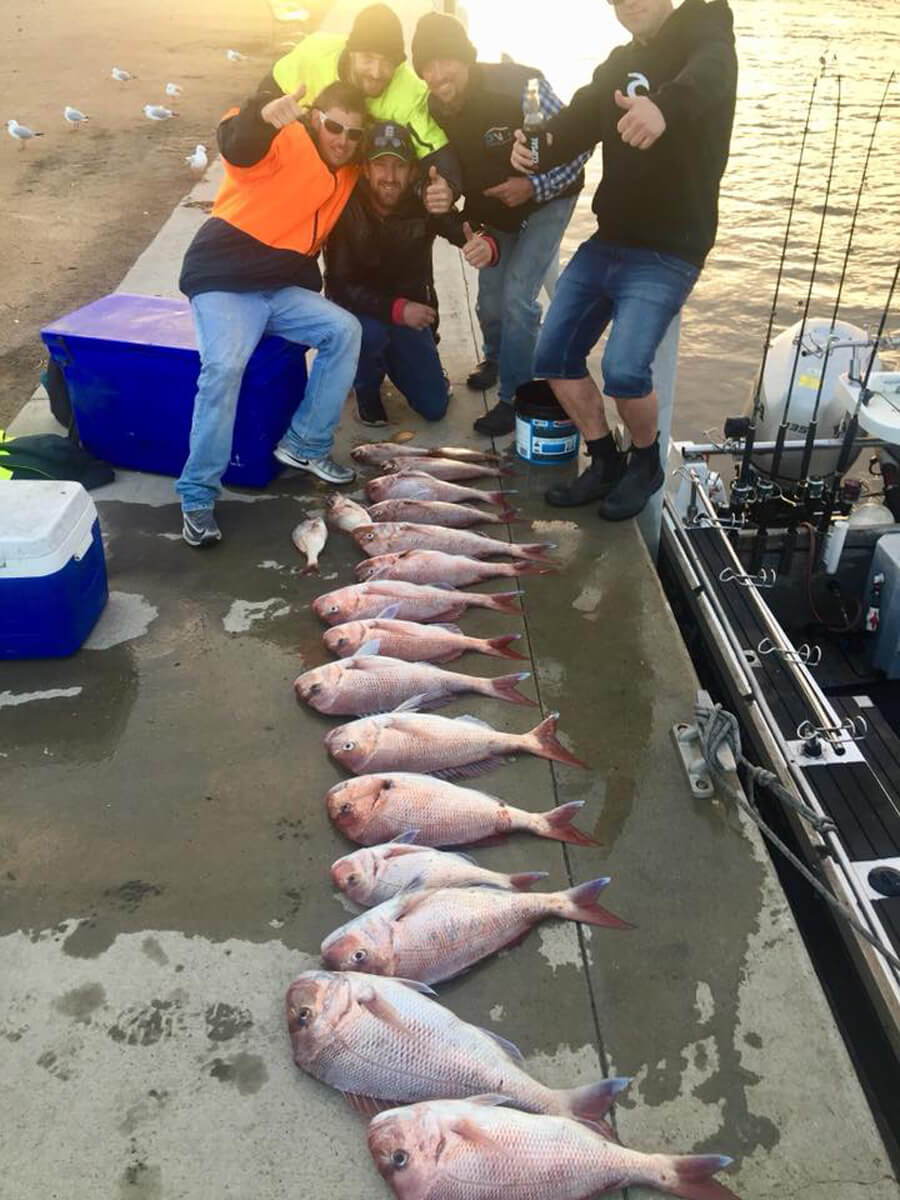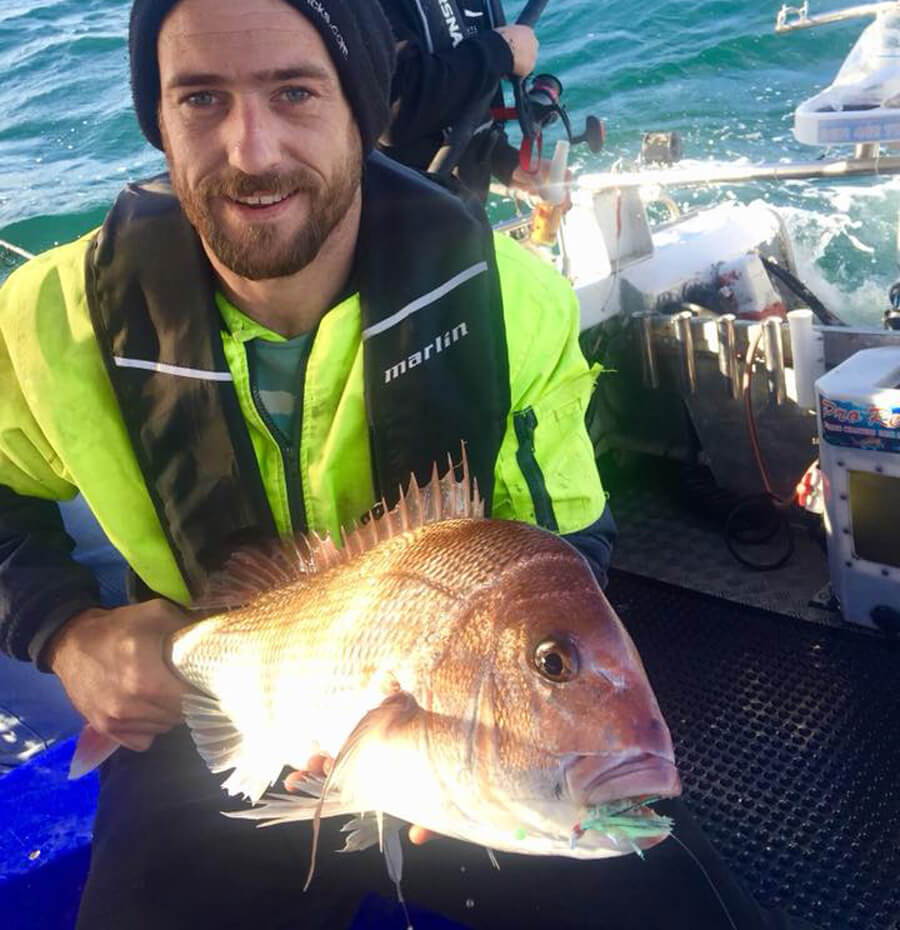 Jayson Turner from Pro Red Fishing Charters had some cracker sessions on the snapper out from Carrum this week with his customers landing good numbers of fish.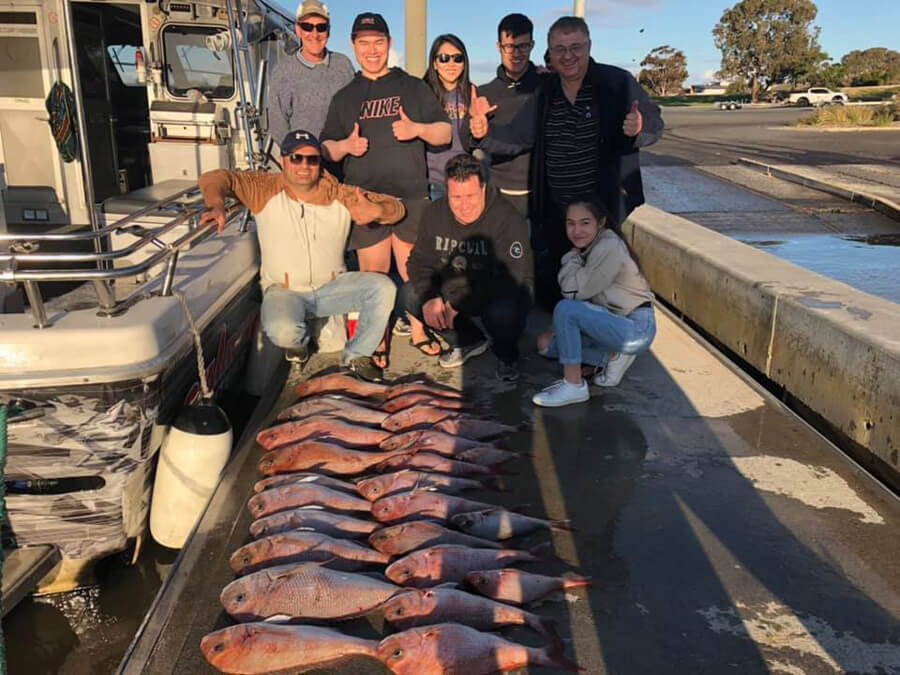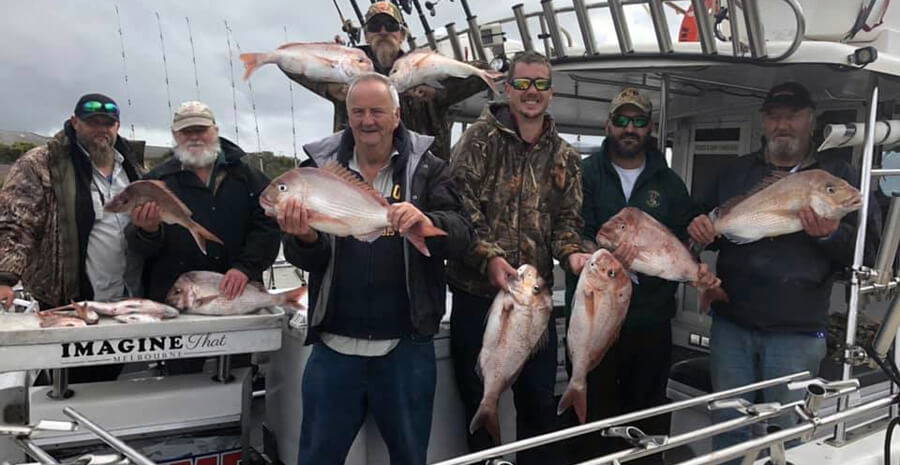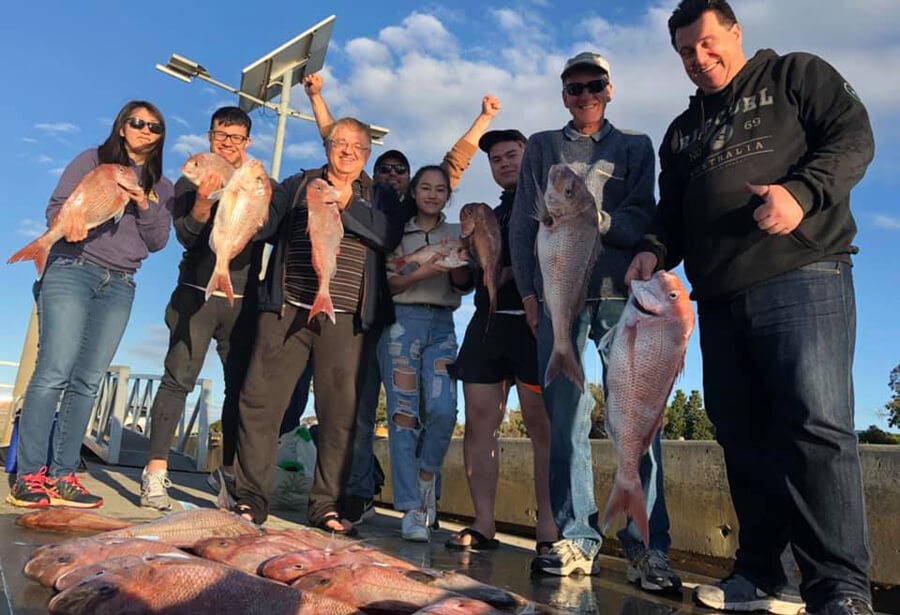 Rob and Dylan Mizzi from Sharkmen Fishing Charters had some epic sessions on the snapper with their customers over the weekend with some cracking snapper caught as well as some bag out sessions.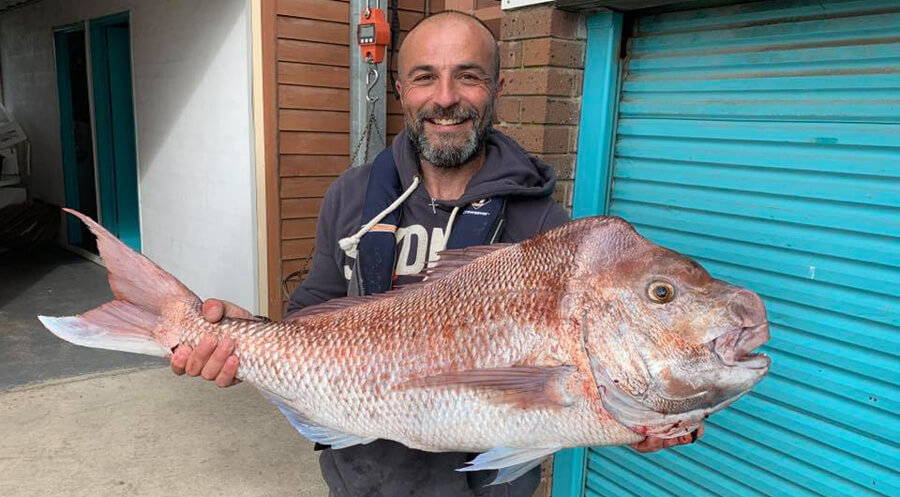 Harry Kontos fished out from Frankston in 18 metres and landed the fish of a lifetime; a 95cm, 10.3kg snapper caught on silver whiting. Congrats mate, off to the taxidermist with that one for sure!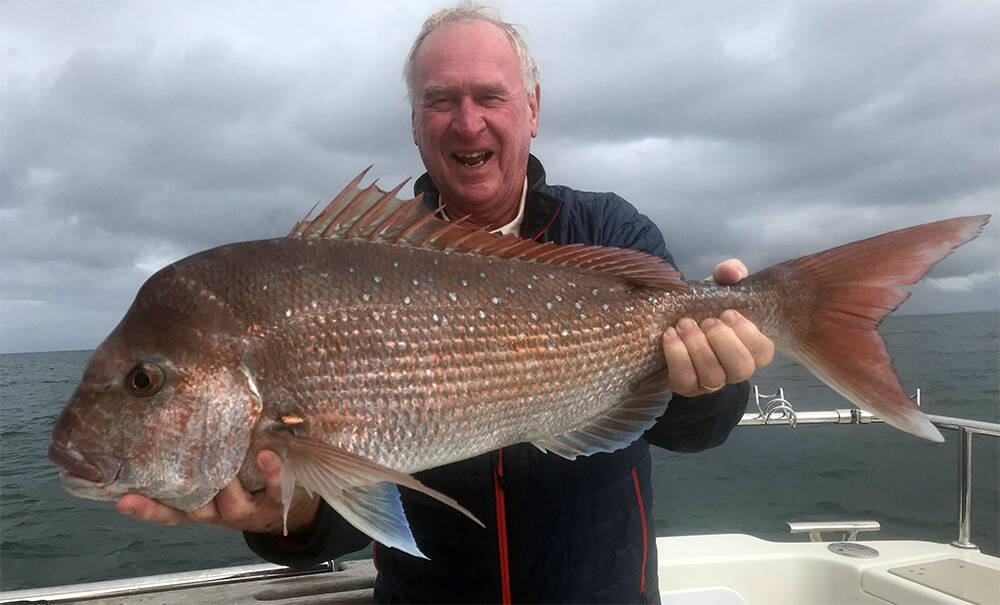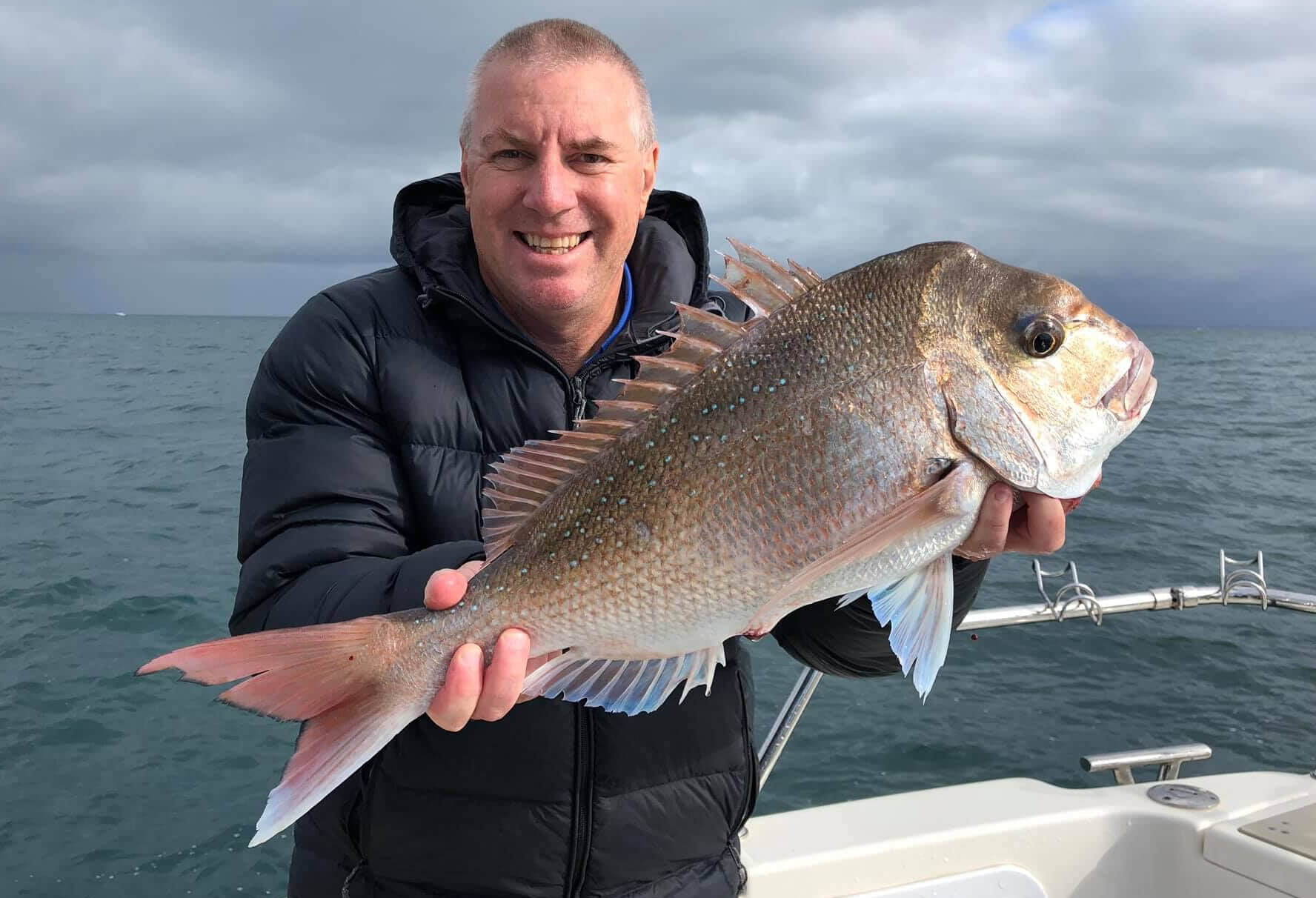 Staff member David Kramer and good mate Michael Buxton fished off Frankston in chilly conditions Sunday morning, both landing a snapper for the table.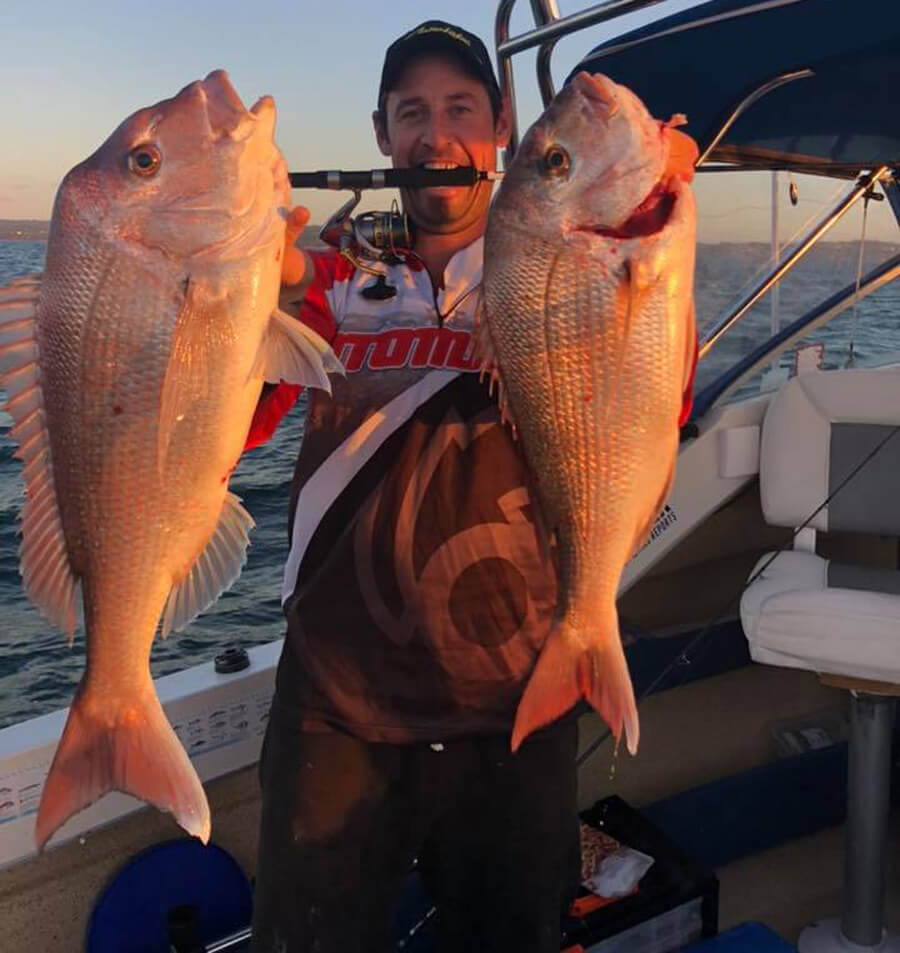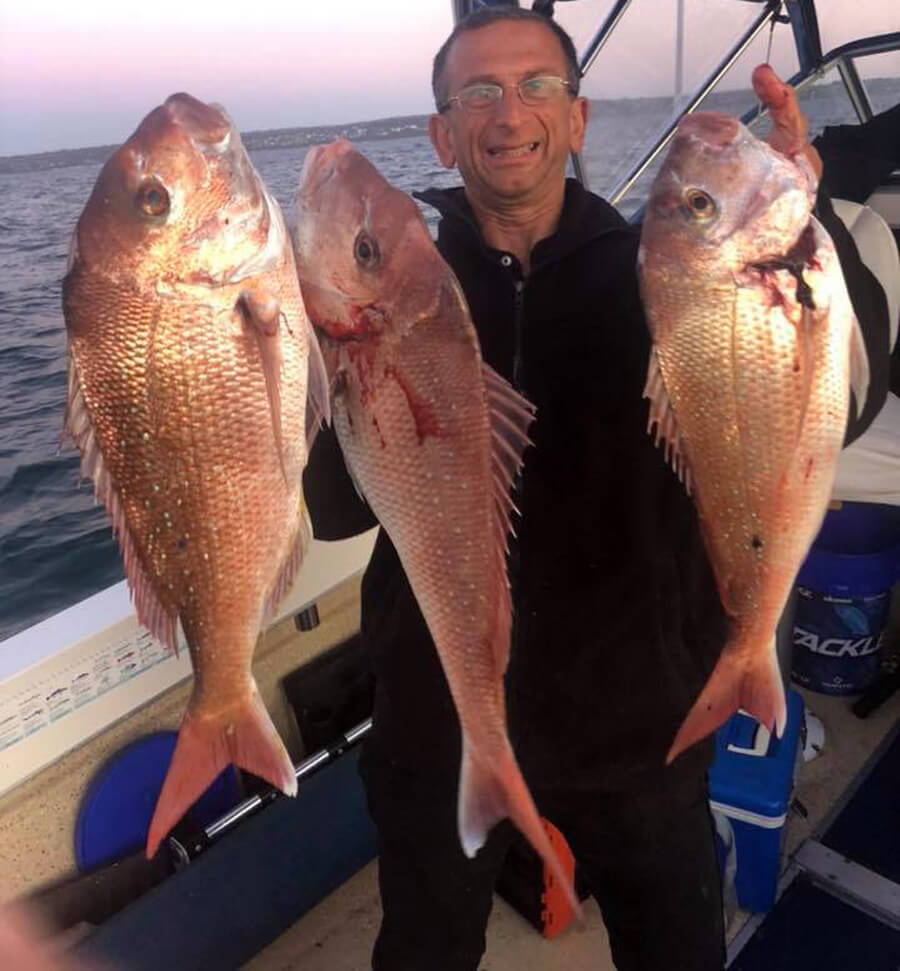 Julian Rennie landed some ripper snapper out from Mt Eliza in 18 metres in a 2 hour rod buckling session, silver whiting and pilchards did all the damage.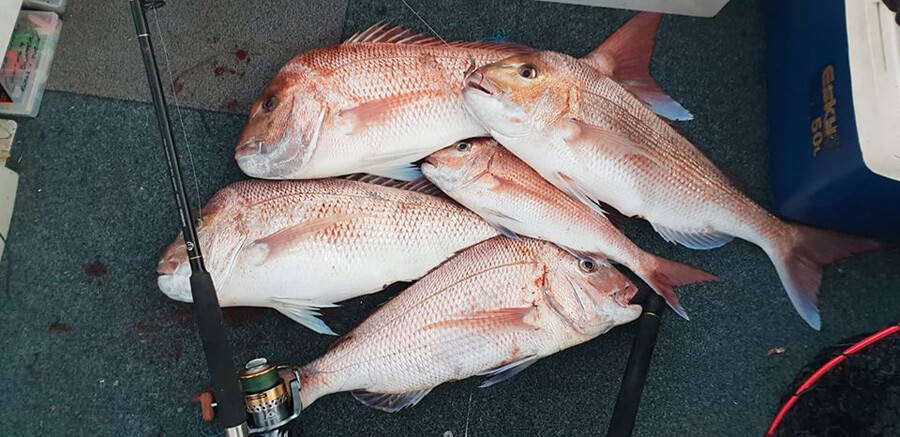 Greg Dixon fished out from Mt Eliza on Tuesday and had a cracking session landing great numbers of big snapper to 86cm on silver whiting and squid with the session quickly turning into a catch and release one.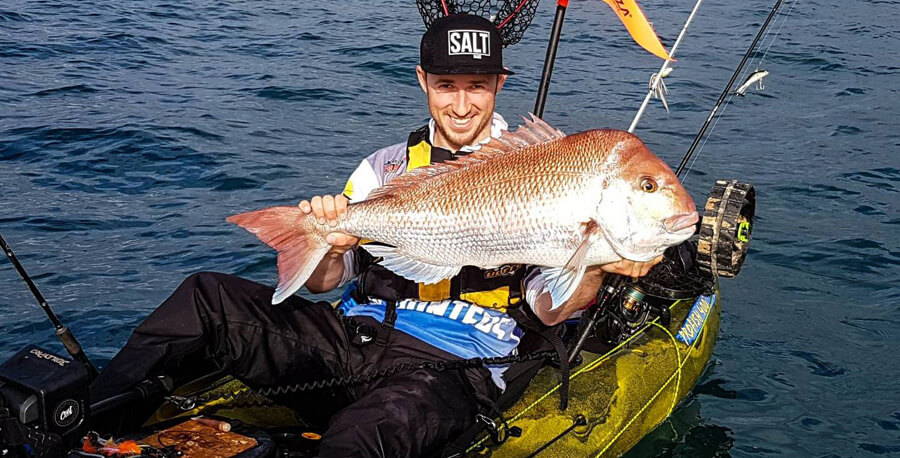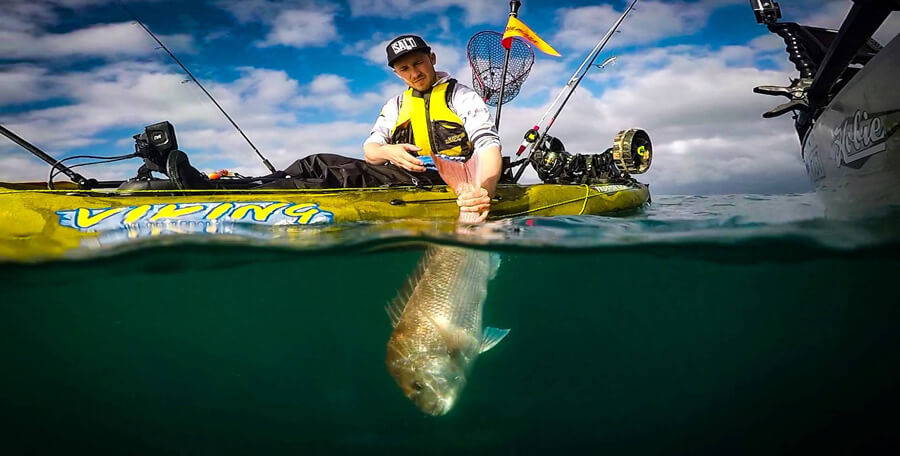 Ben Hotchkin landed this cracking snapper of 85cm out from Mornington in 15 metres on a Z-man soft plastic on Saturday fishing from his kayak. Check out that release photo!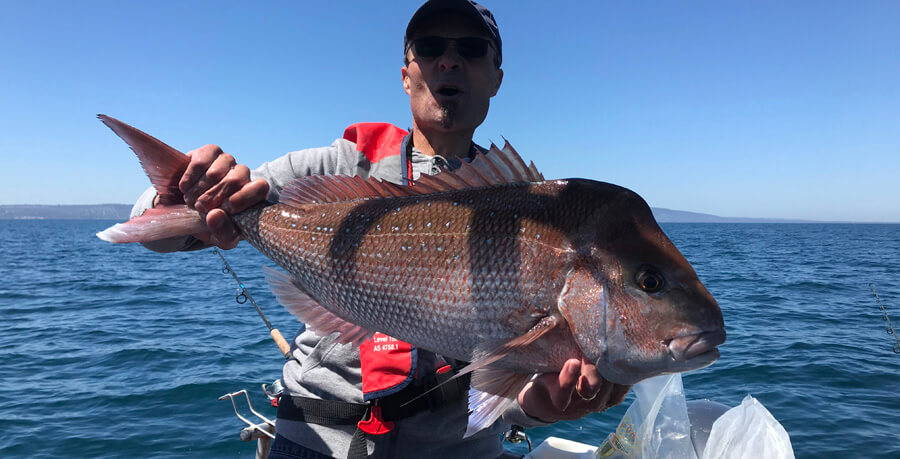 Tayfun landed this beautiful snapper off Mornington this week that came in at 5.5kg, his first ever snapper, well done!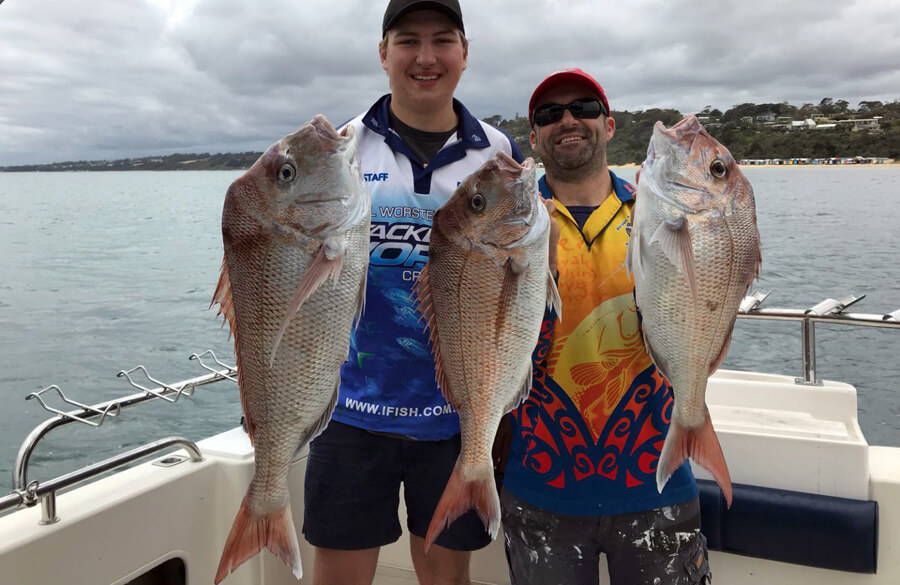 Staff member Dan Arapakis, his dad Andrew and his mate Jason had an epic session out from Mornington about 500 metres towards the city. The guys landed some fantastic snapper to 5.3kg using fresh squid which they bagged out on prior to the snapper bite.
Odori squid jigs in white have been fantastic in these overcast conditions lately.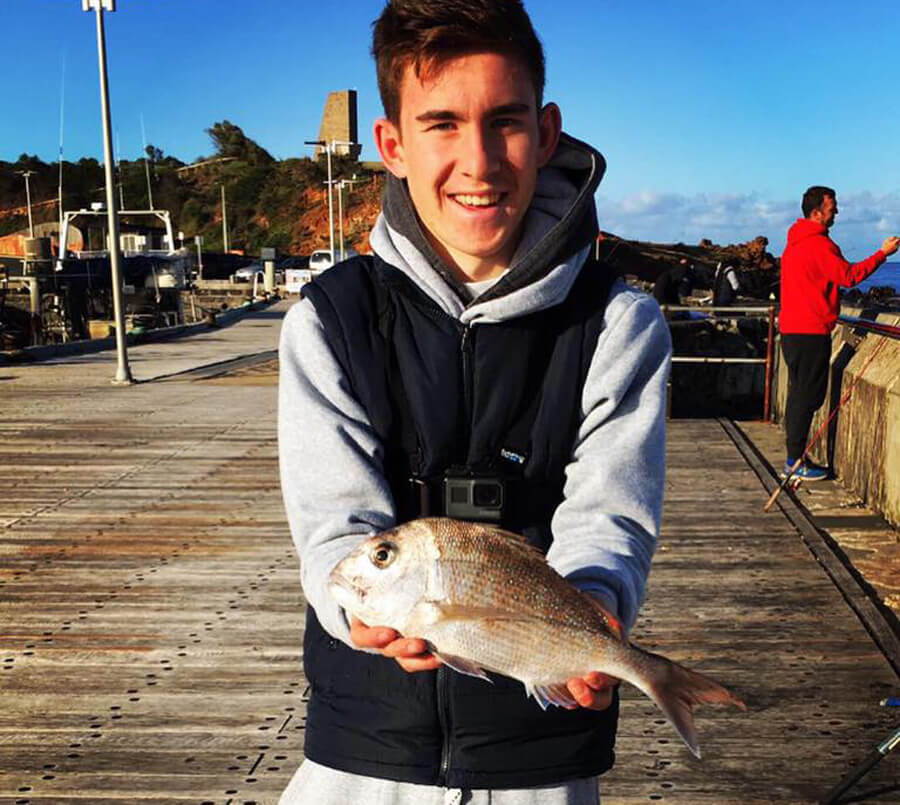 Andrew Luwor fished at Mornington Pier last week and had a great day landing some nice pinkies.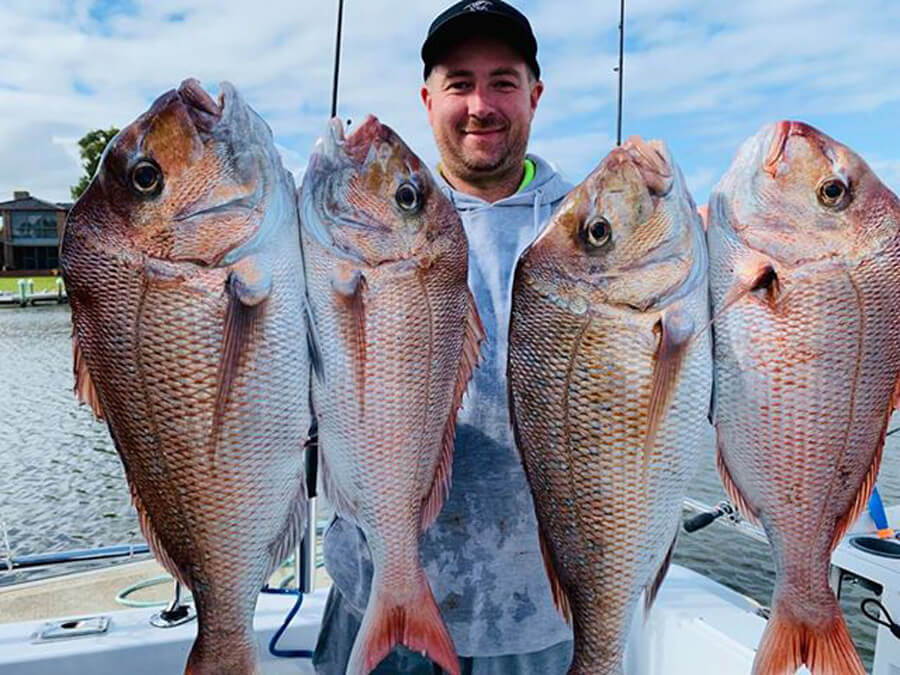 Kemal Efe fished with his mate Dave this week and landed some cracking snapper from 3kg to 6kg in 19 metres of water.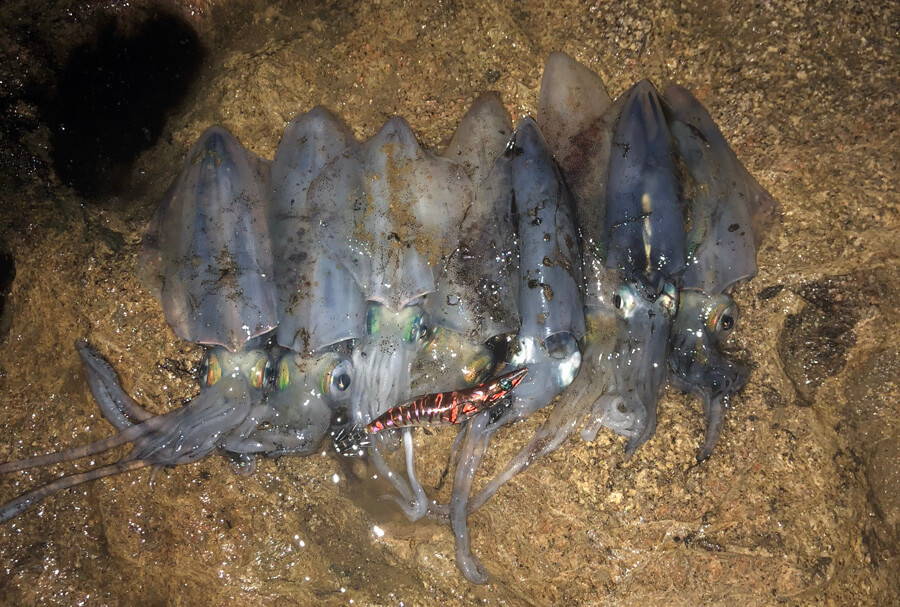 Oliver Pearse has found fantastic numbers of squid fishing the rocks from Mount Martha to Mornington recently, dark brown and orange jigs have done well.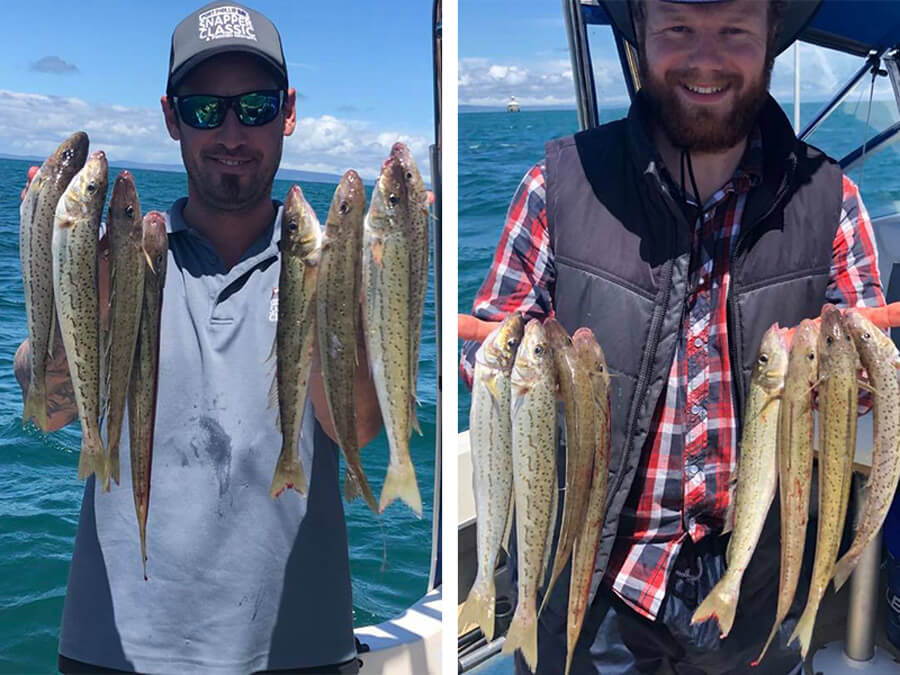 Julian Rennie and Thomas Fagan fished out off St Leonards this week and landed some beautiful whiting on pipis and squid strips with finding the sand holes in the weed to be key.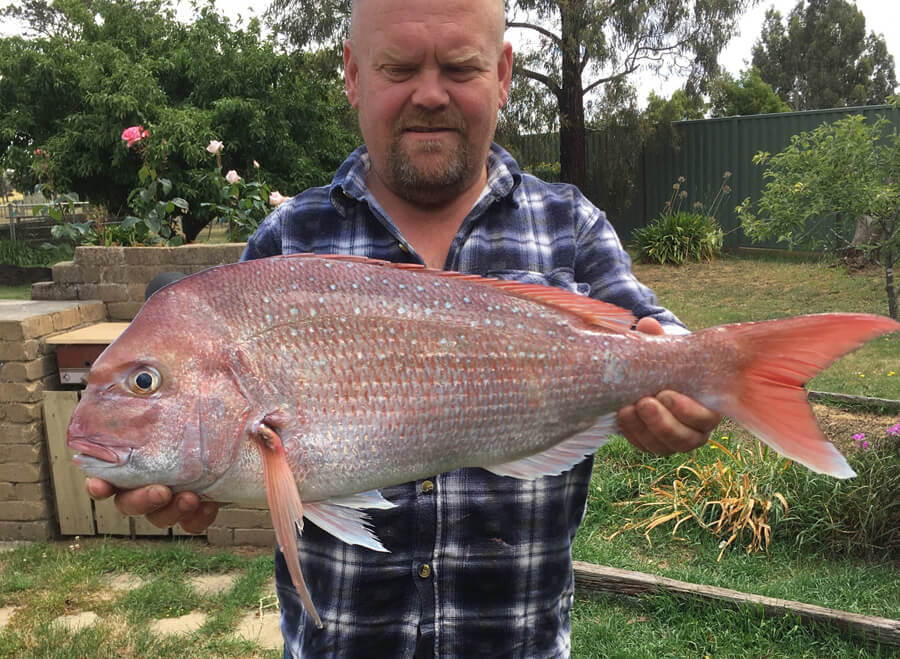 Jamie Pring fished out from Clifton Springs last week and found some cracking snapper to 75cm that were working a bait ball; pilchards were the bait of choice for the day.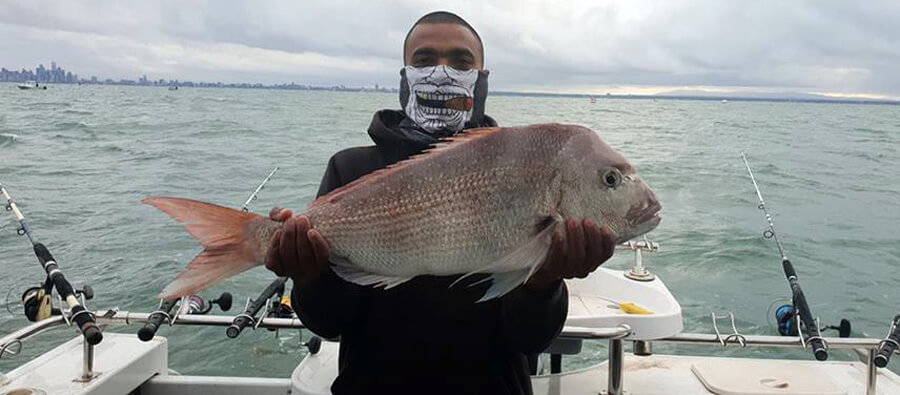 Shar Kan landed this beautiful snapper on his first cast using silver whiting for bait.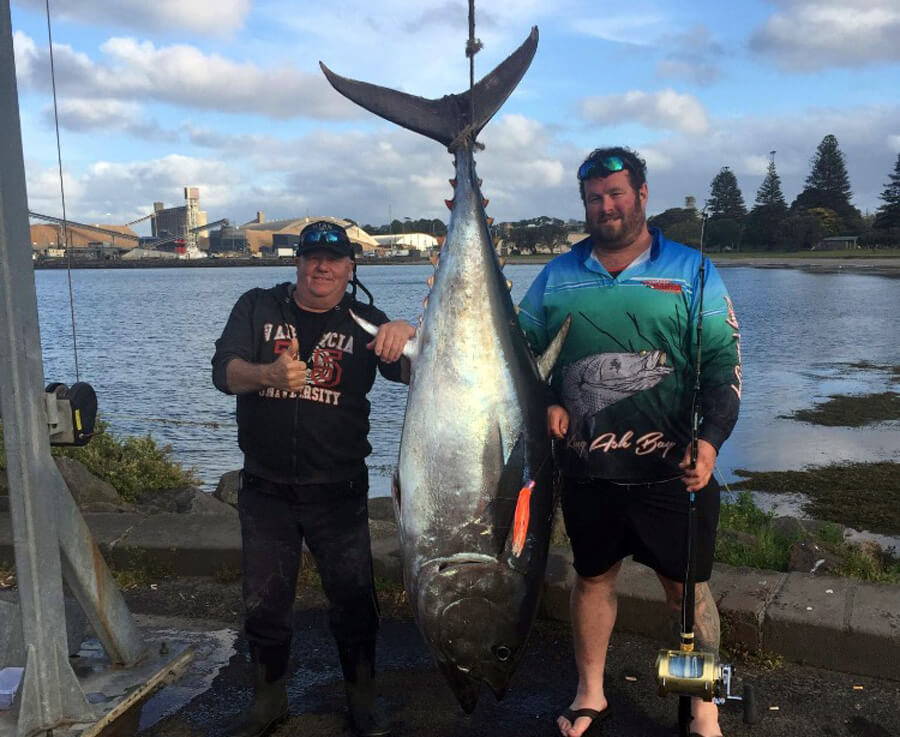 Trent Nelson and his uncle Mark fished out from Portland last week and landed this solid southern bluefin tuna that weighed in at 122kg.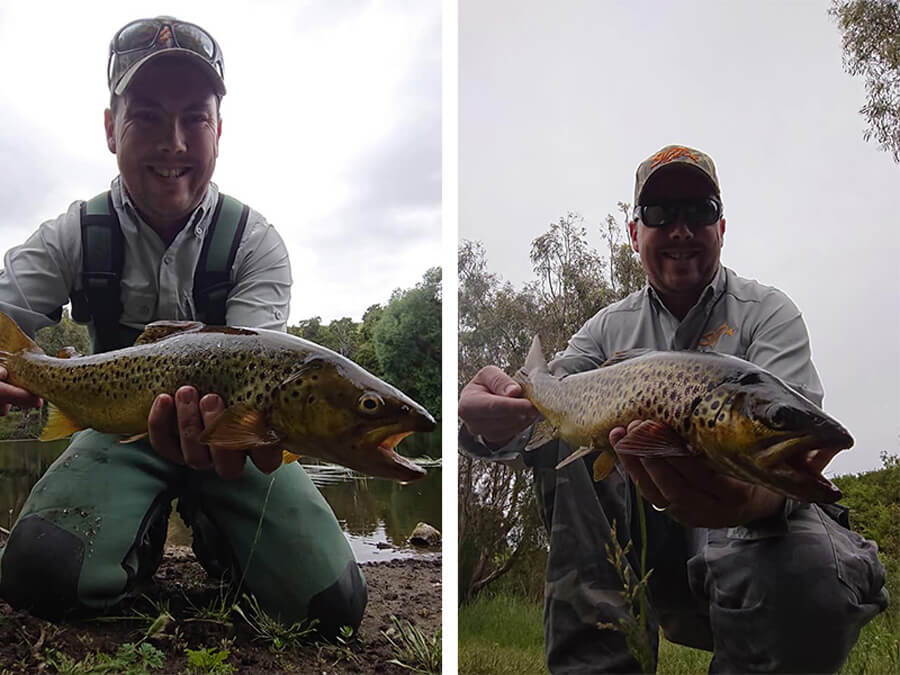 Lee Sutton landed some ripper brown trout from the Hopkins River near Warrnambool this week with his biggest being 45cm.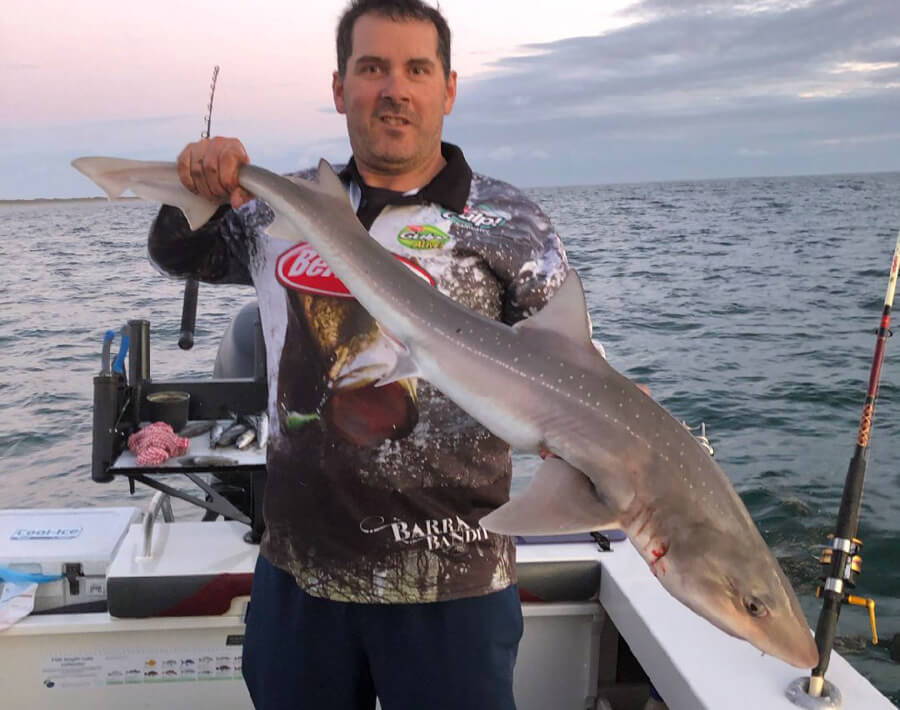 Emilio landed this cracking gummy at Port Welshpool minutes after dropping his first bait of fresh squid head.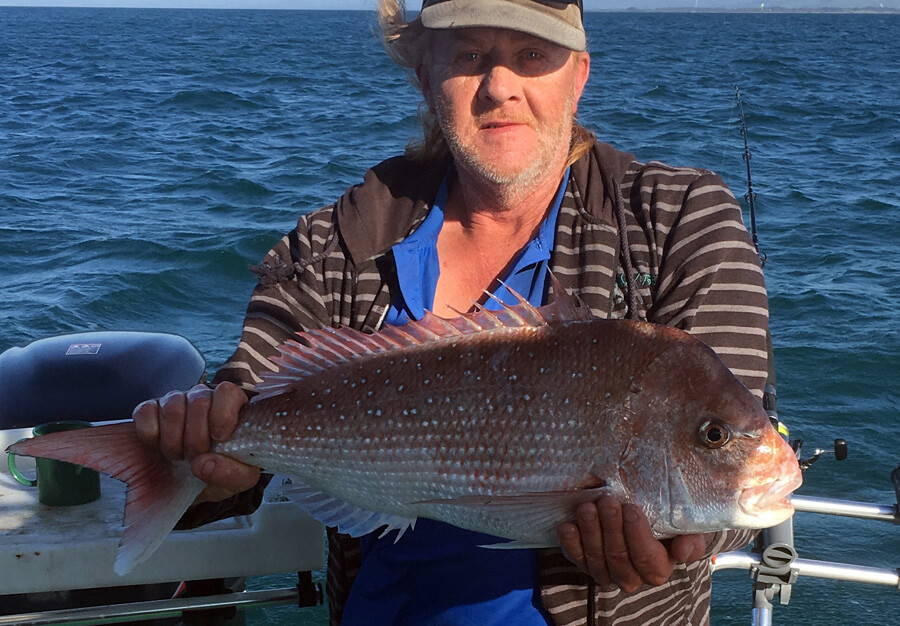 Dave McDonald caught his PB snapper this week fishing around Corner Inlet.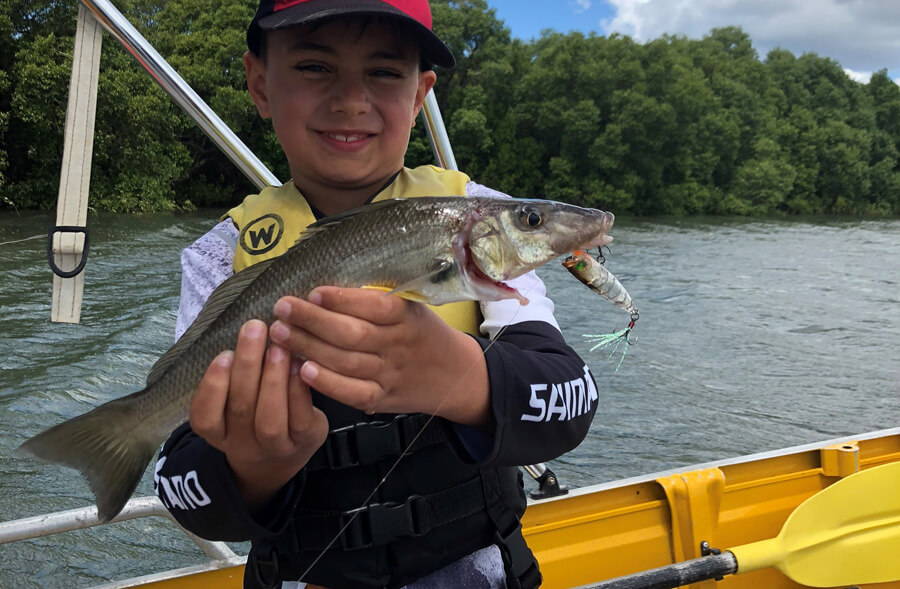 6 year old Peppe had some fun catching whiting on poppers up at the Maroochy River this week.
IFISH WITH TACKLE WORLD SERIES 13
TALKING FISHING - C31 TV - TUESDAYS @8.30PM
Catch "Talking Fishing" on Melbourne's C31 TV (CH44) at 8.30pm each Tuesday night. Staff members David Kramer and Adam Ring together with Steve "Trelly" Threlfull host Australia's only "Live to Air" fishing television program at this prime time-slot. Put Tuesday night's at 8.30 away in your weekly diary of TV shows to watch!
The word "Checkmate" in chess comes from the Persian phrase "Shah Mat," which means "the king is dead."

Good Luck with your fishing and stay safe on the water,

The TEAM at Tackle World Cranbourne & Mornington