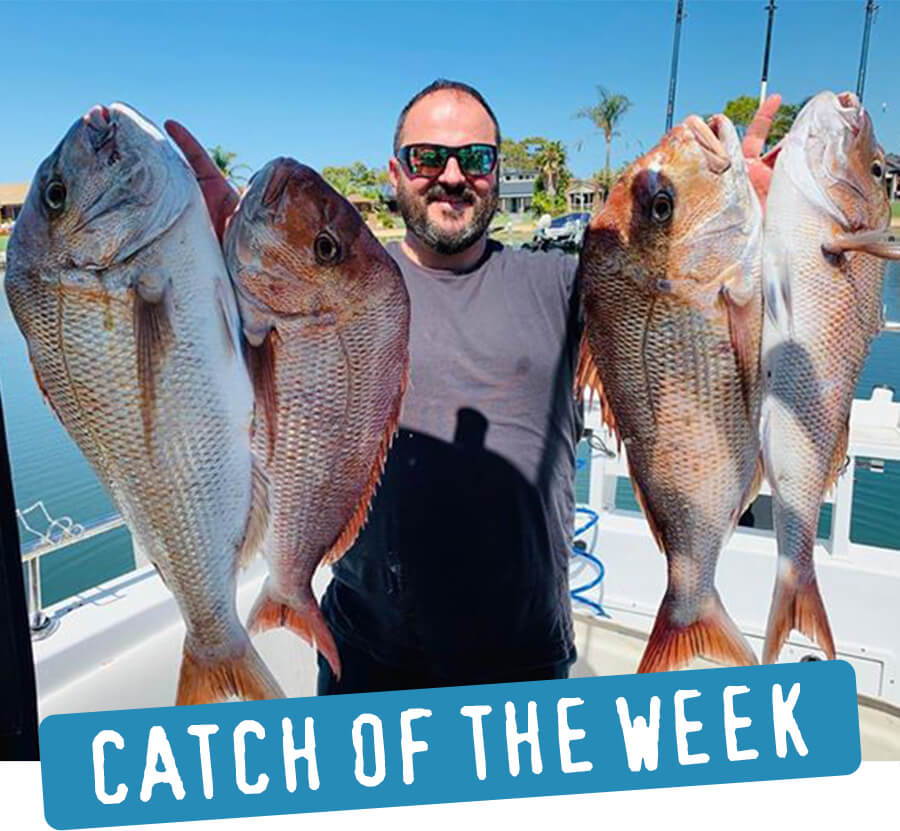 Congratulations to Kemal Efe and his mates on their epic snapper catch out from Mornington, you guys are this weeks Catch of the Week.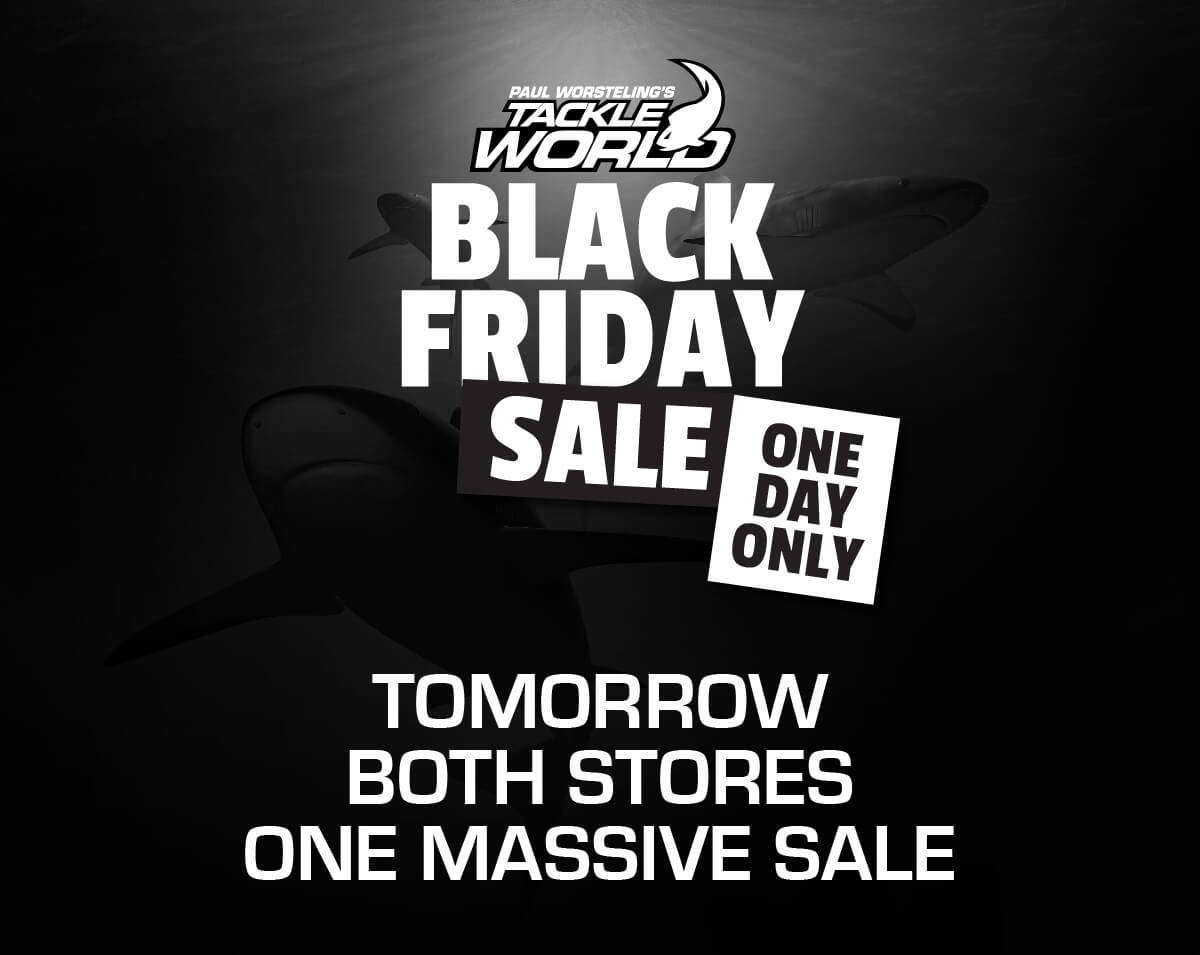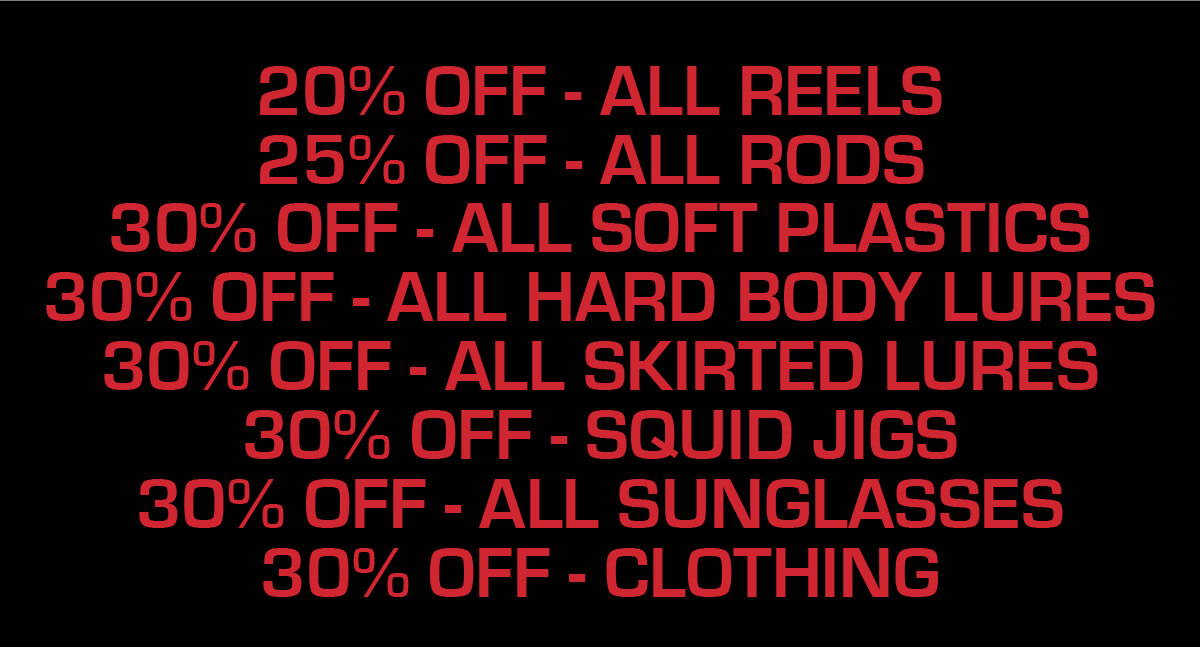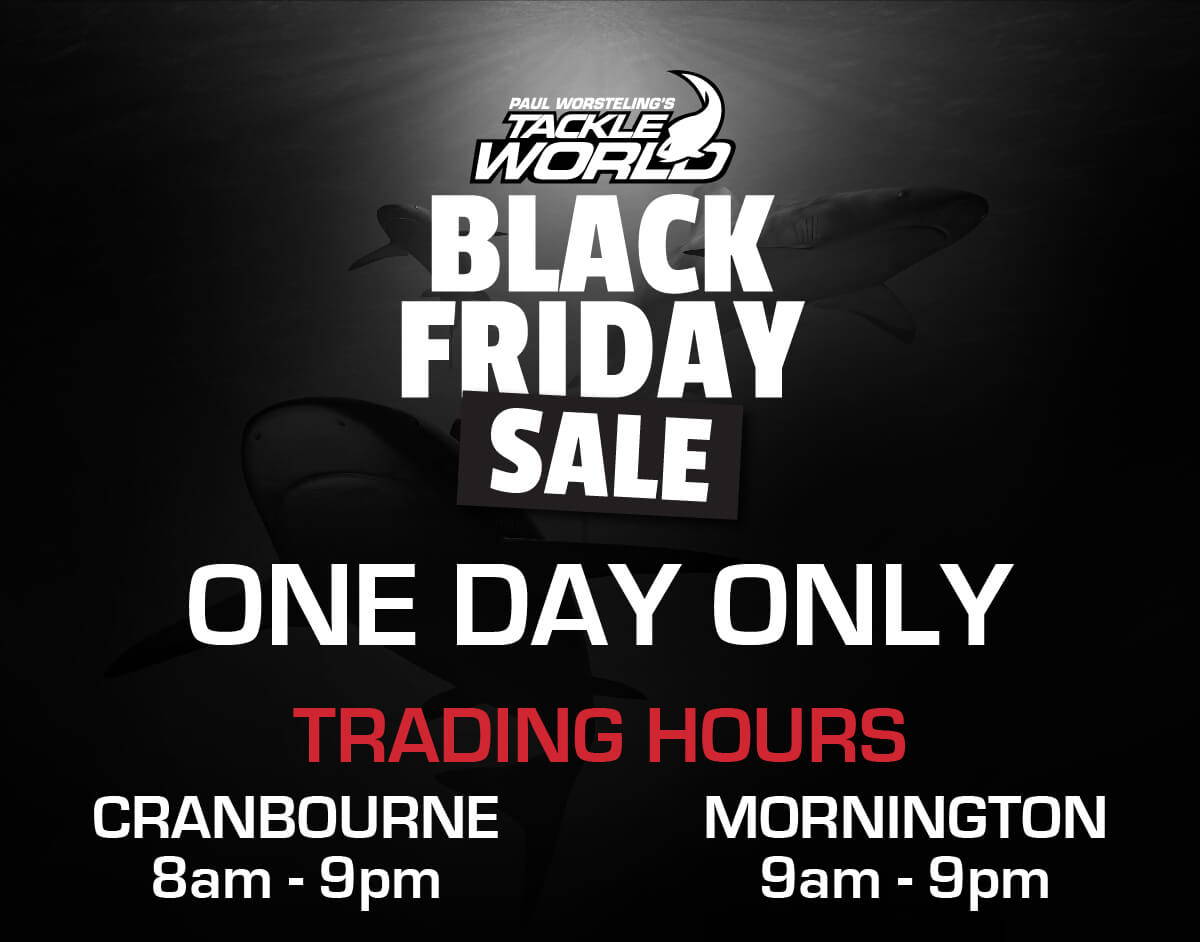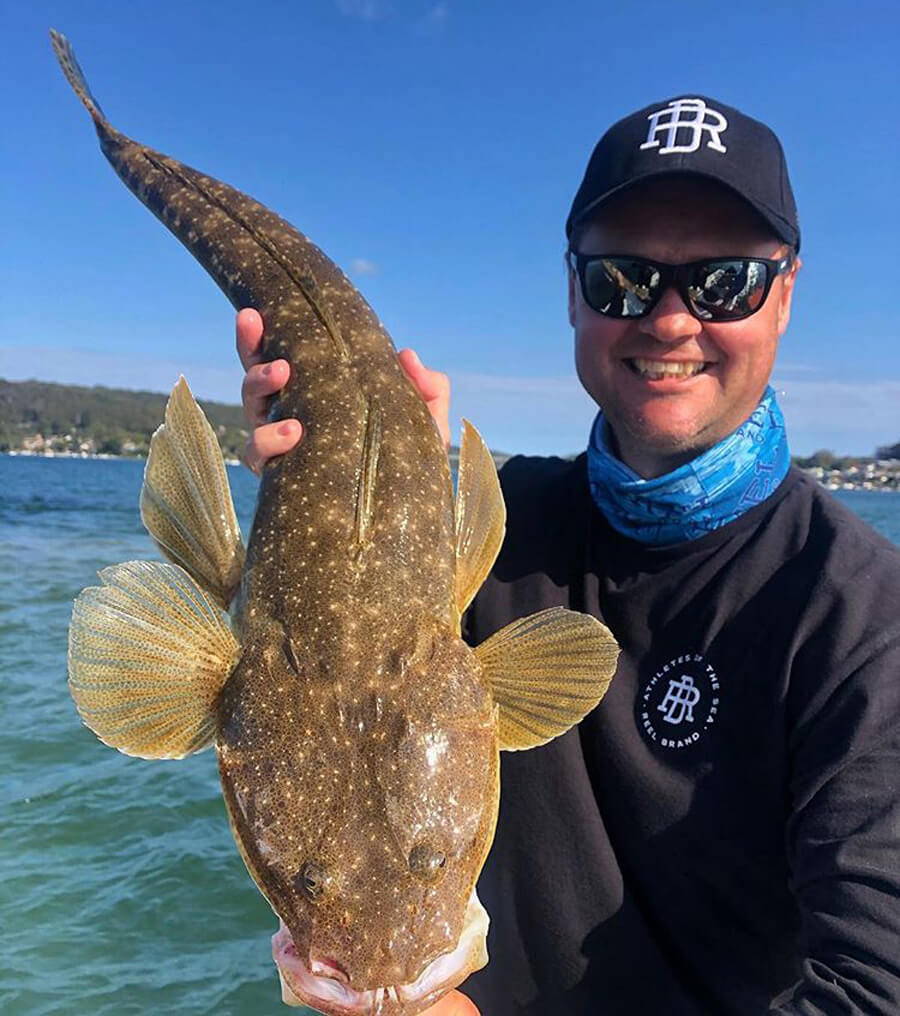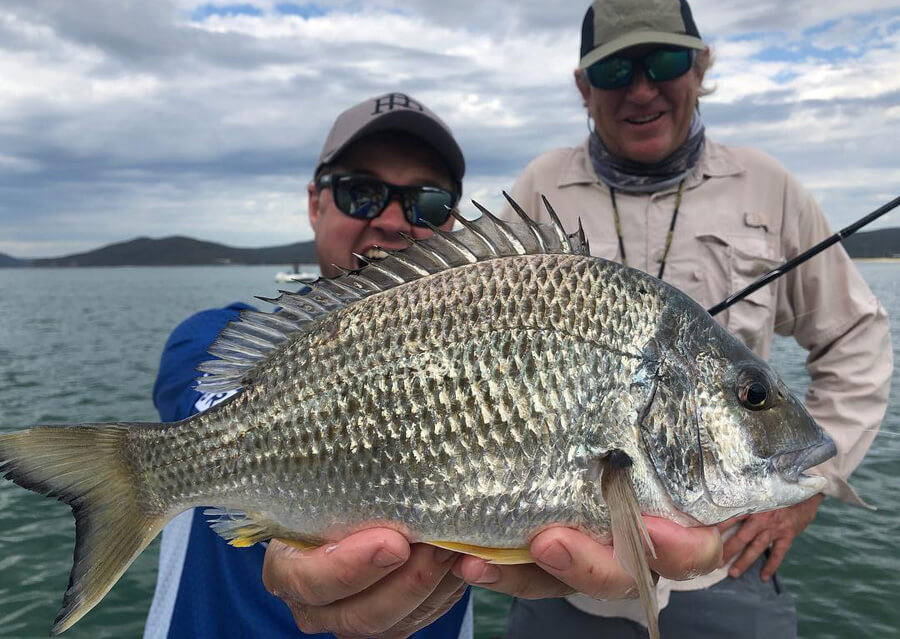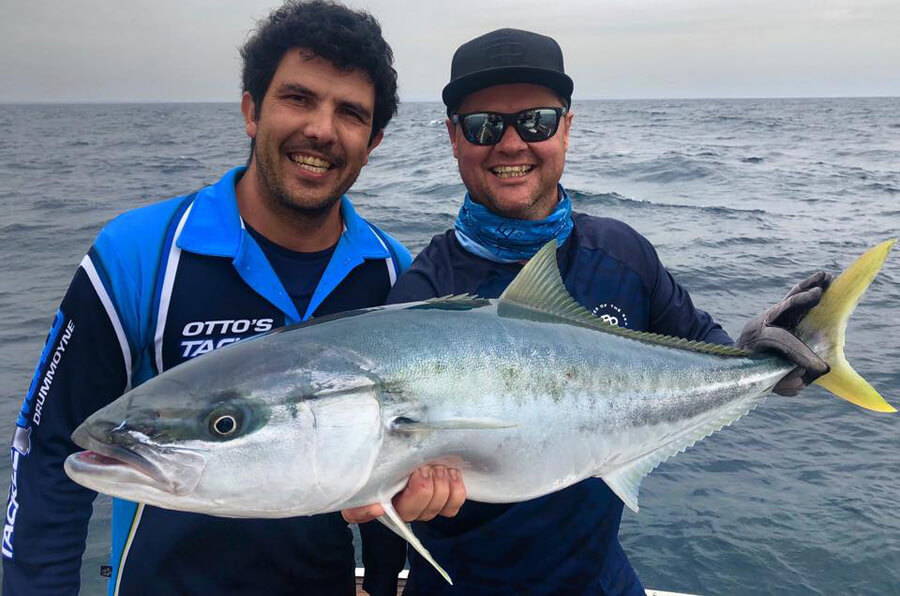 Paul Worsteling and the IFISH crew headed off to Terrigal in the New South Wales Central Coast this week fishing with Scotty Thorington from Haven Sportsfishing Charters. They started off fishing inside Brisbane Waters catching huge numbers of awesome flathead ranging from 50cm to 70cm. The best soft plastic for catching these monster flatties was a Squidgies 140mm Wriggler in Bloodworm colour on a 21 gram jig head to ensure getting to the bottom and in the strike zone; they also managed to land some fantastic bream during the session as well. The guys then headed offshore with Ernie from Otto's Tackle World where they manage to catch ridiculous numbers of beautiful yellow tail kingfish using jigs and bait.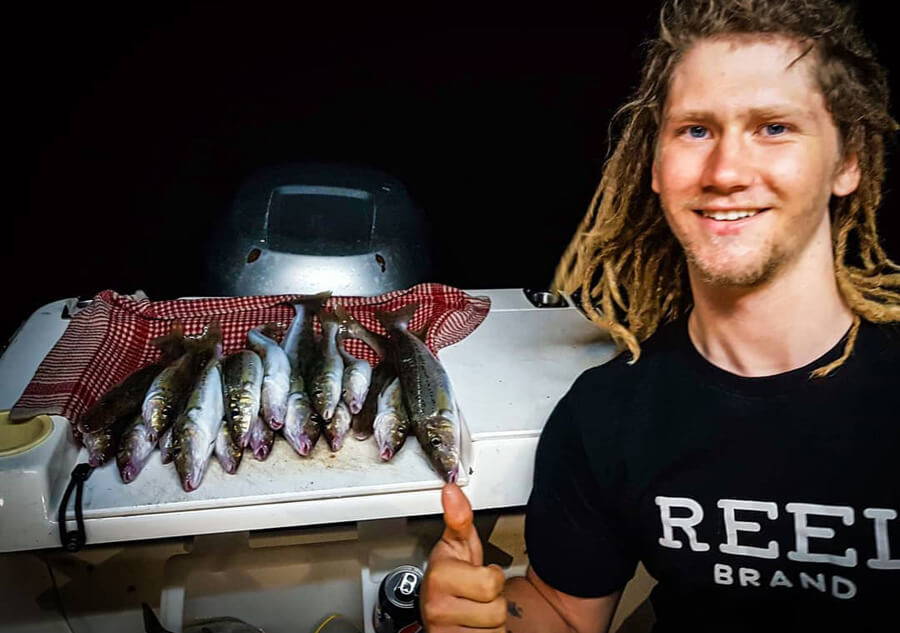 Tyler Hotchkin landed a nice bag of whiting for a good feed fishing Western Port this week.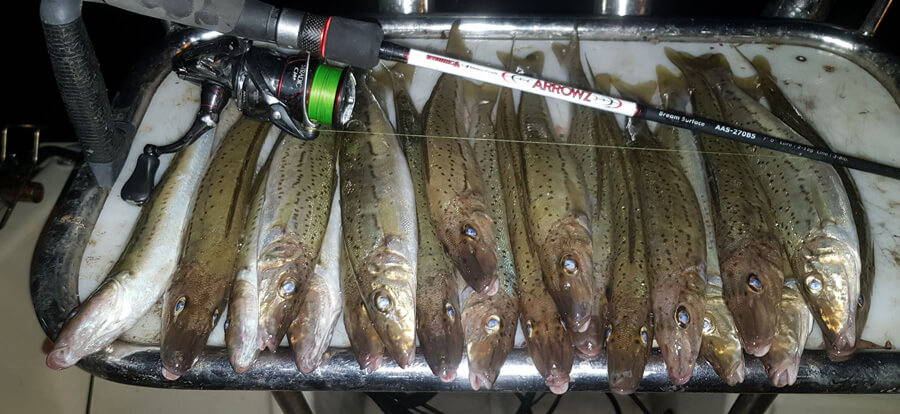 Gerry Morsman landed a cracking bag of whiting fishing Middle Spit this week during the run in tide with pipi and squid cocktail doing the damage.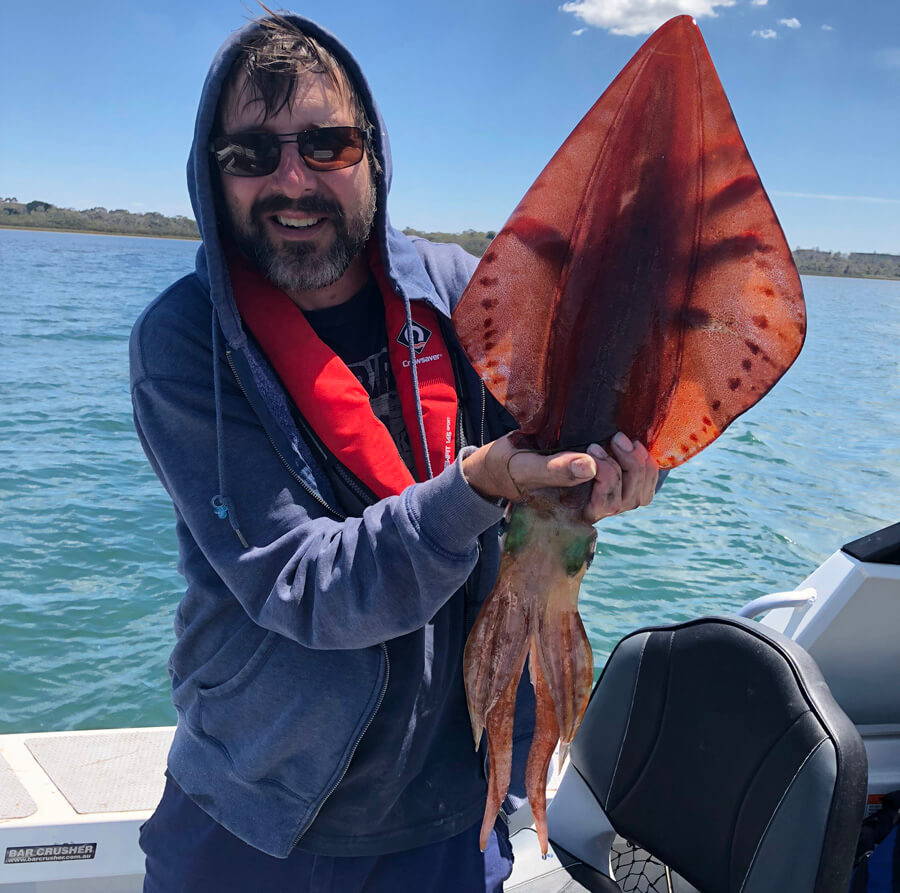 Rob Wischki fished out from Stony Point on Monday morning for some lovely southern calamari.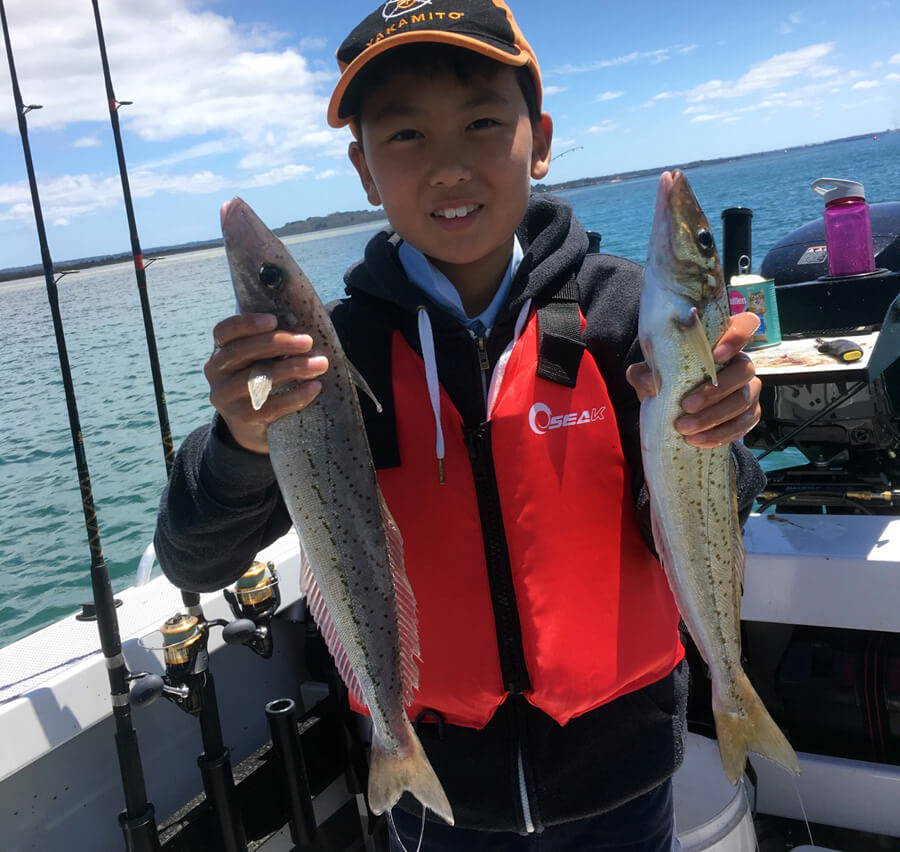 Jet landed some beautiful whiting to 45cm this week fishing out from Crib Point in 18 metres.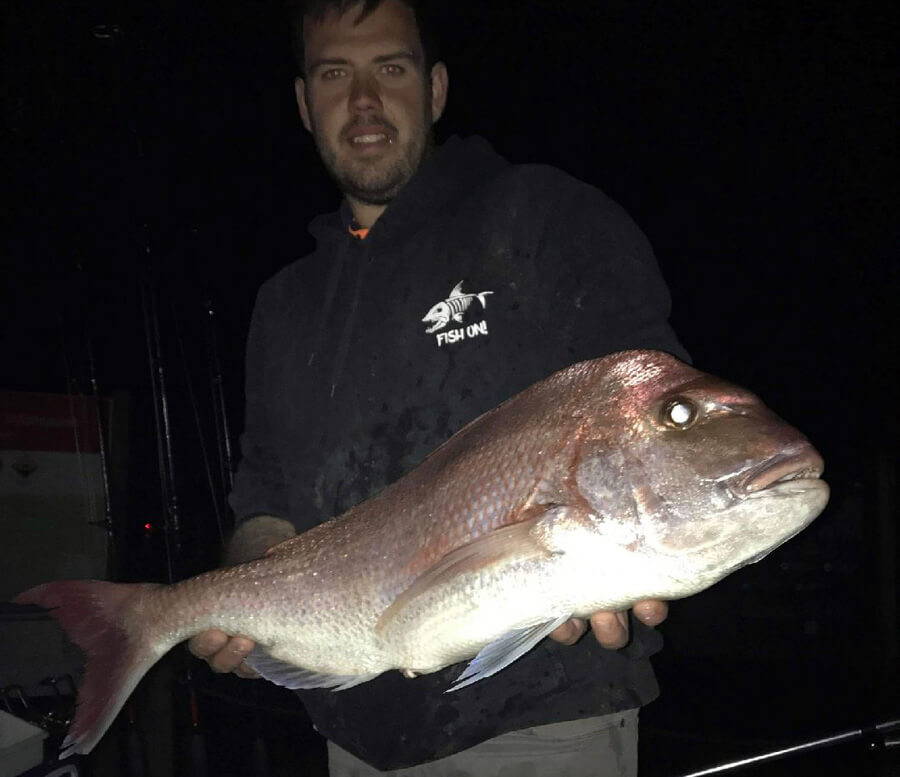 Shannon Knight fished out from Warneet in 11 metres on Thursday night and managed a nice snapper on a yakka chunk.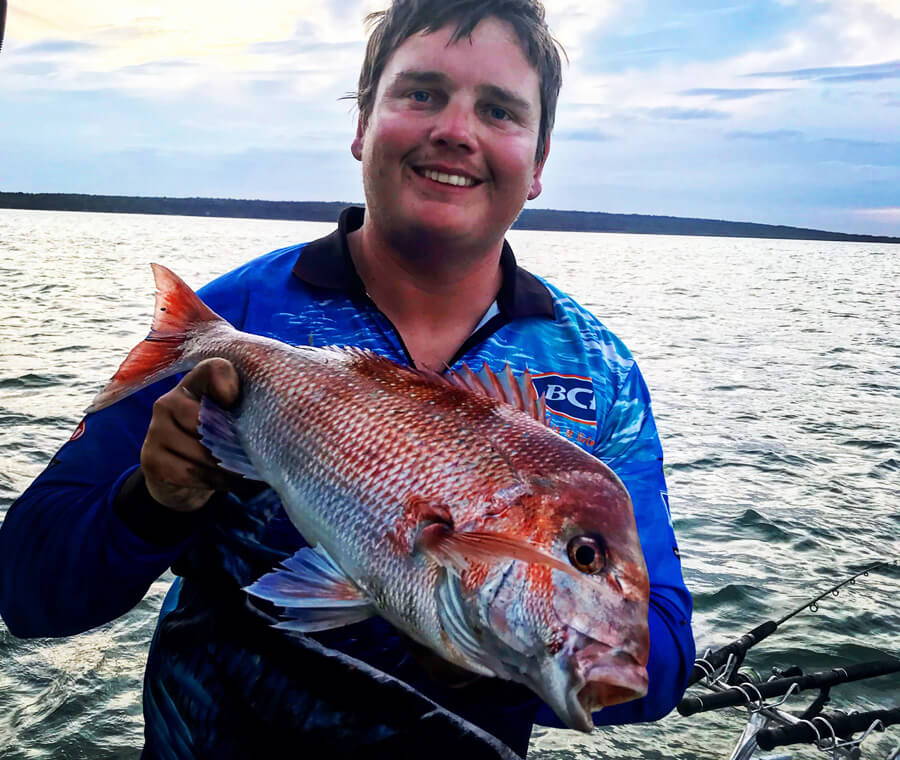 Chris Preston fished out from Lang Lang on Monday arvo and landed 5 nice snapper during the run in tide with fresh squid being the stand out bait.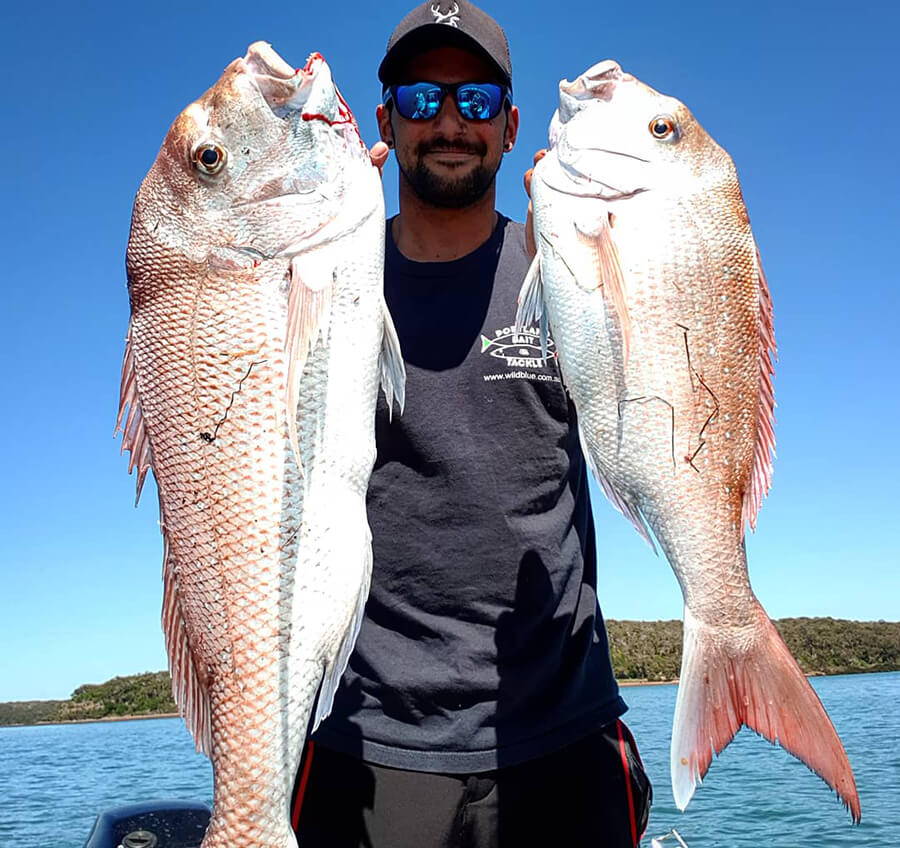 Jov Pageot found a good patch of reds at Corinella sounding them up during slack tide he waited until the tide started running and landed these 2 beauties in 17 metres.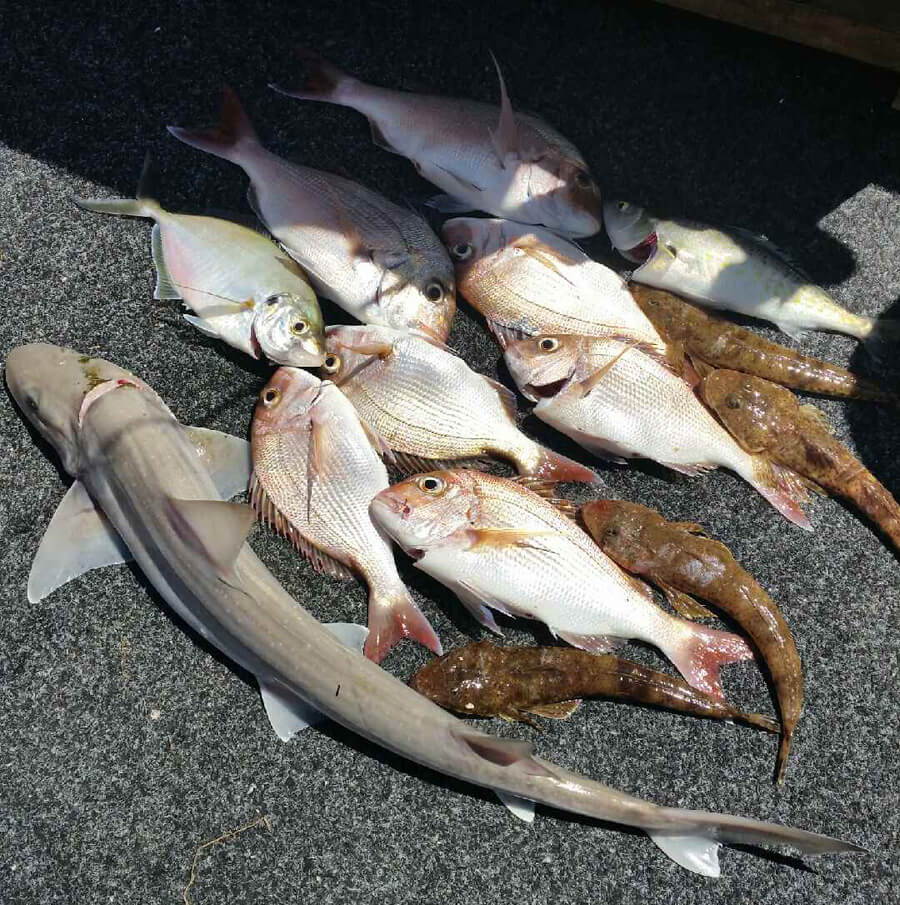 Kozzi and Huff fished at the Corals on Sunday and landed a nice mixed bag.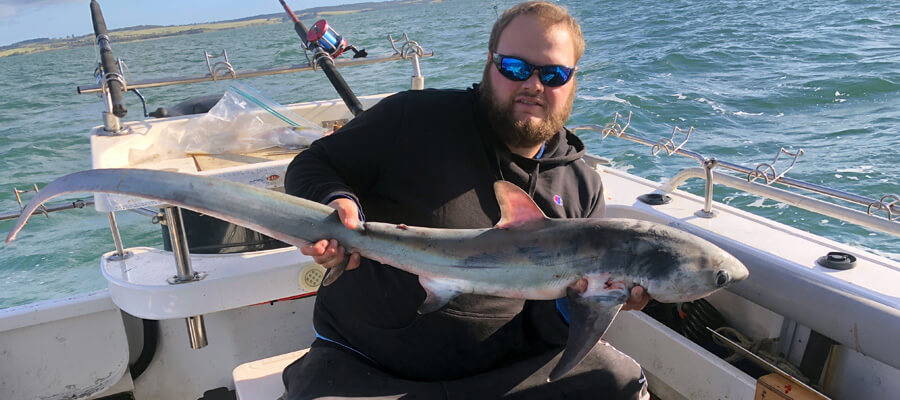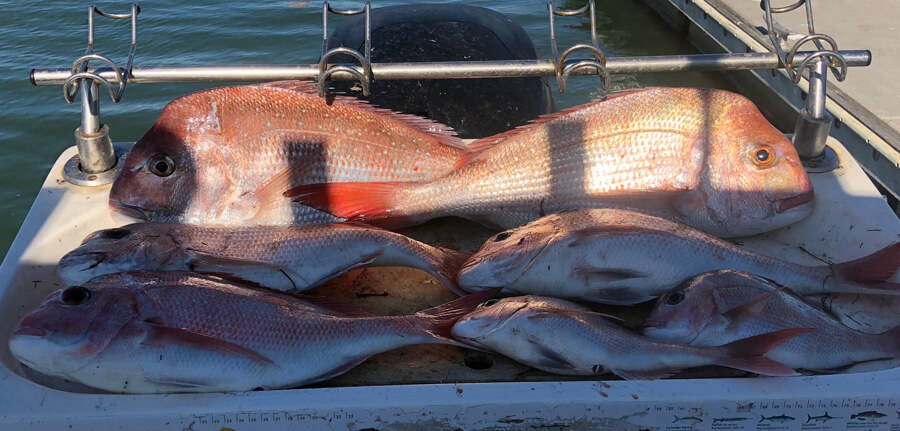 Chris Gray had an interesting by-catch this week fishing at the Corals, he landed this beautiful thresher shark. They also managed a nice mixed bag closer to Elizabeth Island with fresh couta being the best bait.
Kypro Elamatakis anded this monster snapper that took a whole silver whiting in 7 metres at the Corals.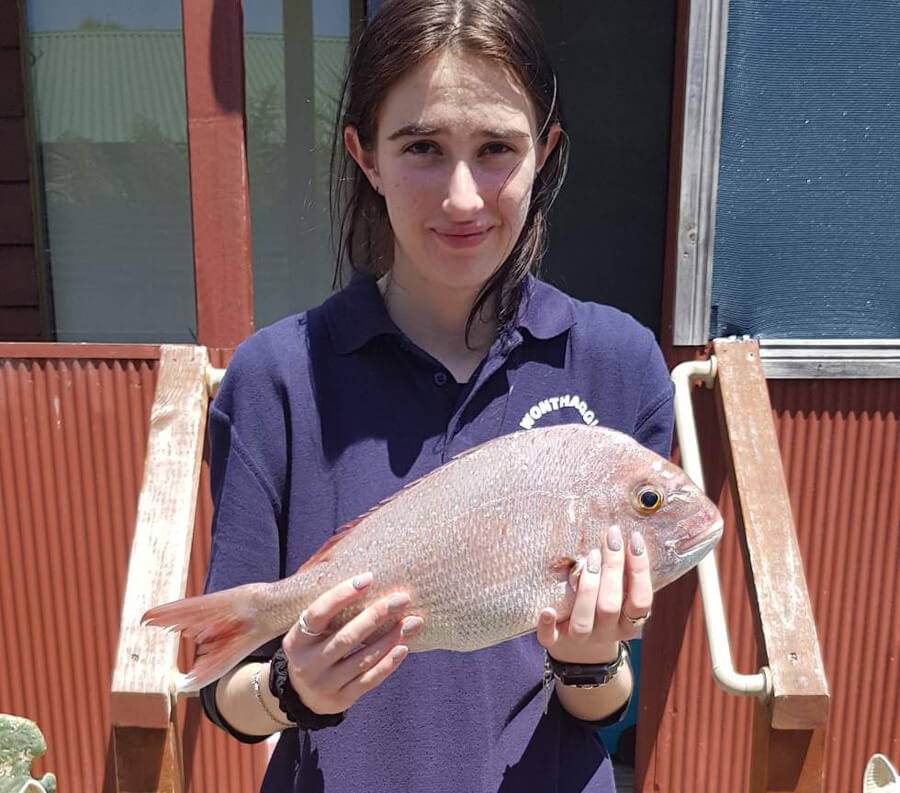 Cheyenne Sharples with a lovely snapper caught out from Rhyll on Sunday.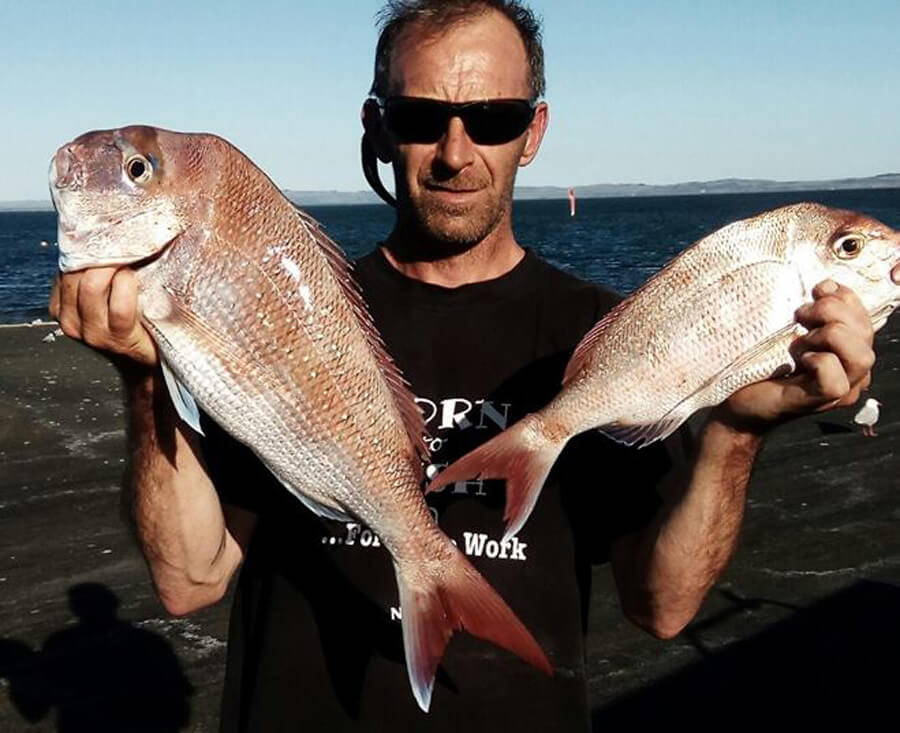 Matt Tormey fished out from Rhyll and landed some nice snapper on fresh salmon fillets.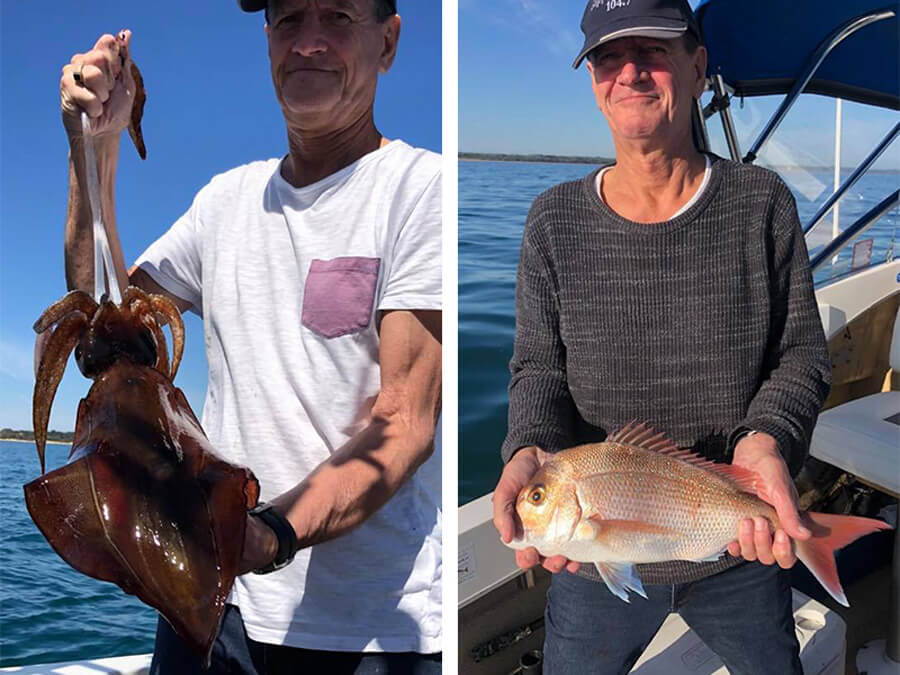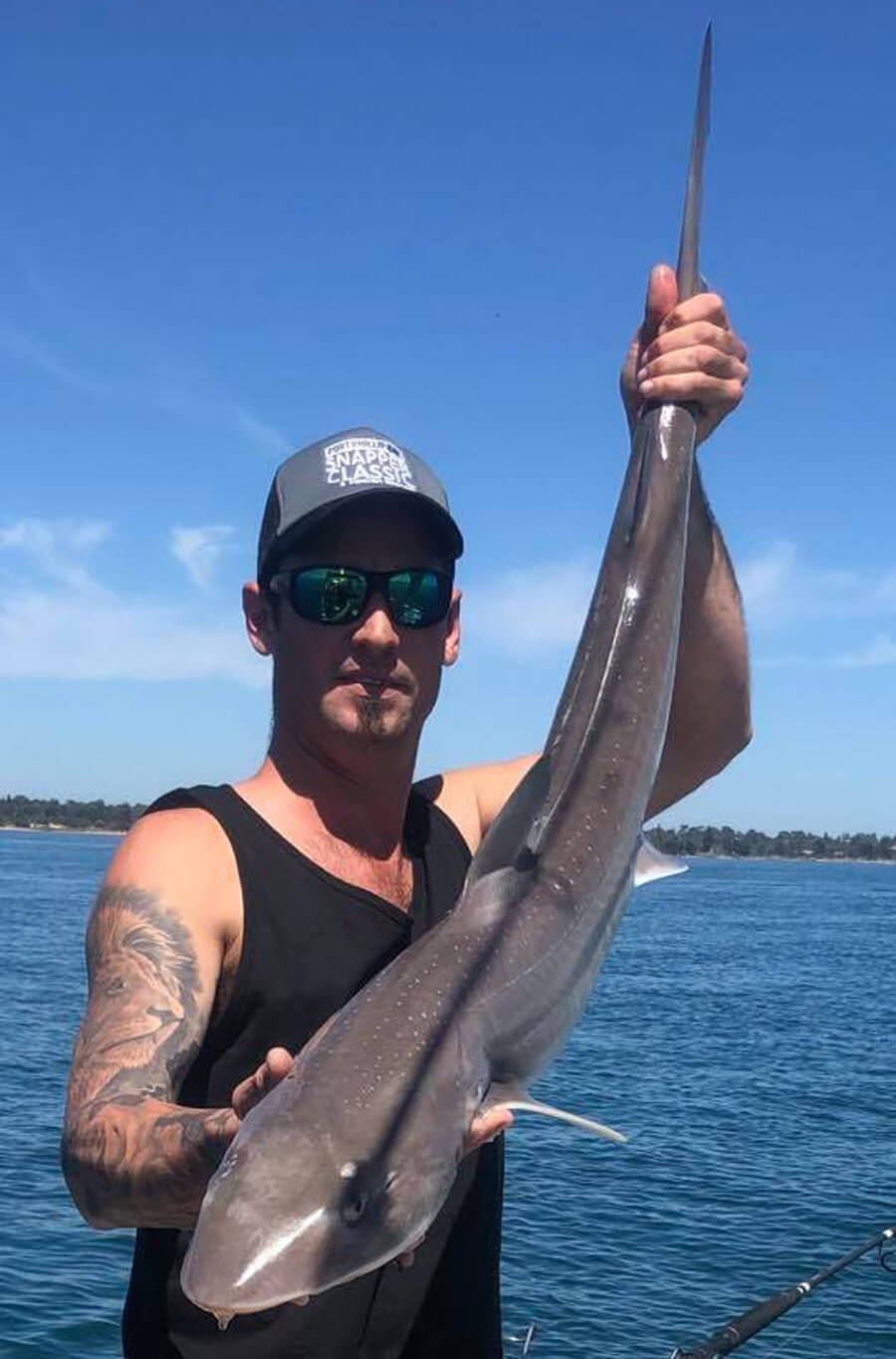 Julian Rennie fished with his dad Peter out from Rhyll last week landing a nice snapper. They then moved to Silverleaves in 15 metres and caught some nice squid and trevally before the run out tide when they landed a nice gummy.
Optia snelled snapper rigs are perfect for getting baits back in the water fast.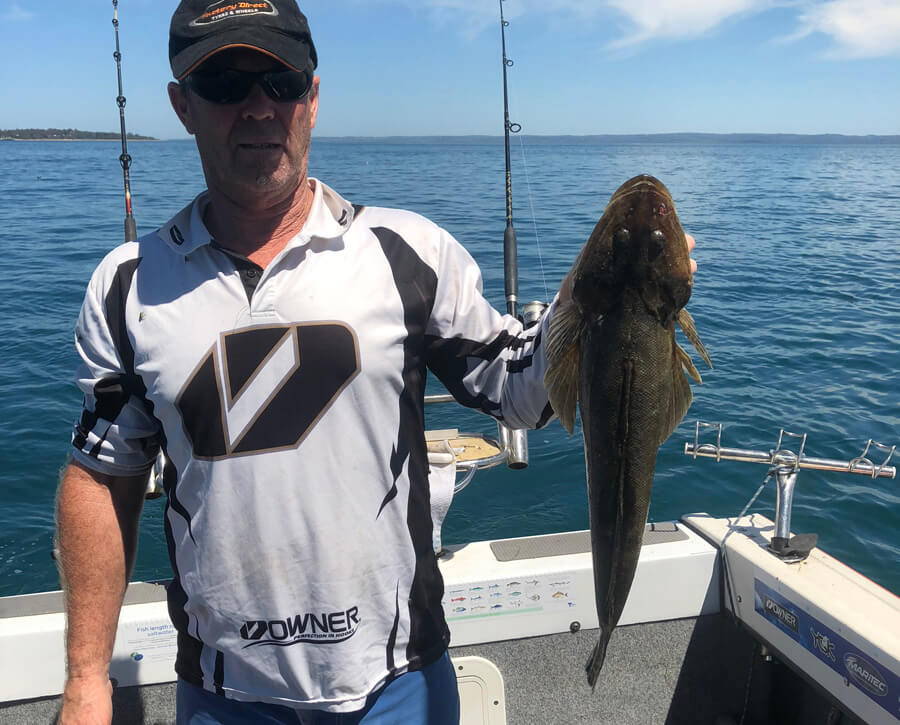 Tony fished out around Silverleaves this week and landed this fantastic 65cm flatty.
Terry Chinnock landed this cracking 70cm flathead fishing out from Cape Woolamai on Saturday.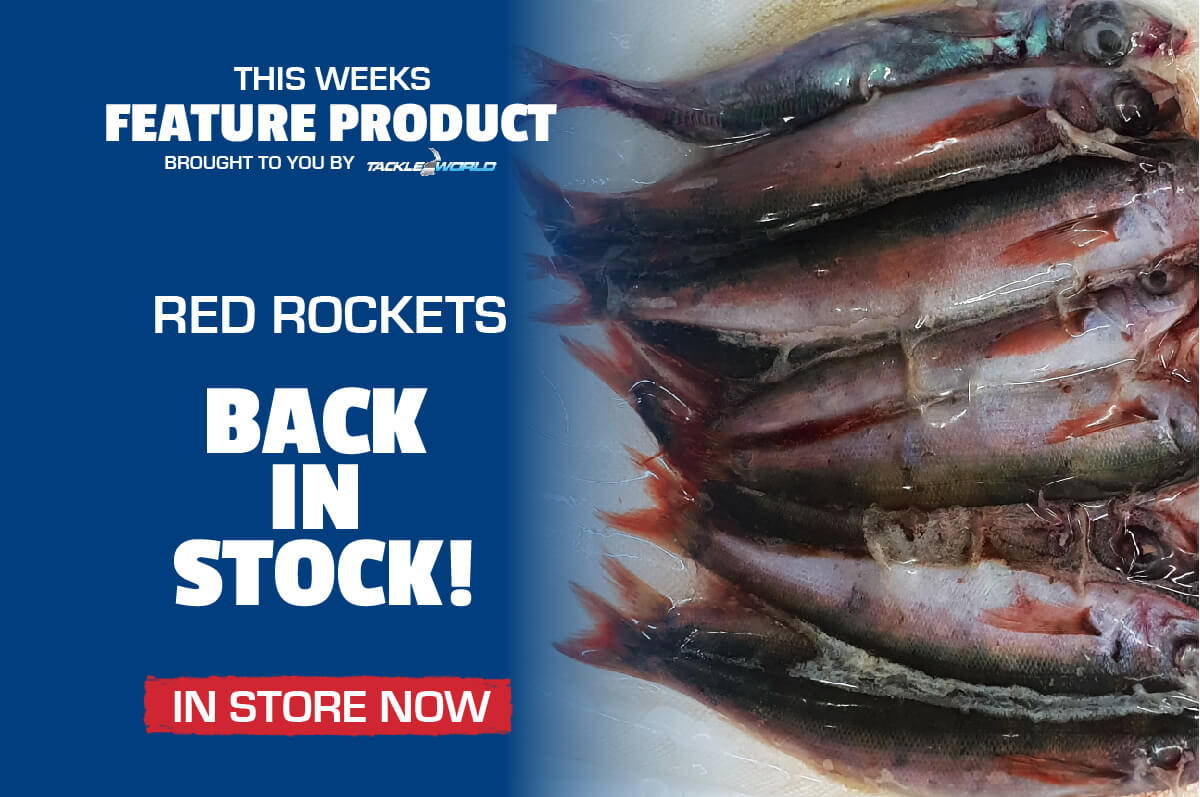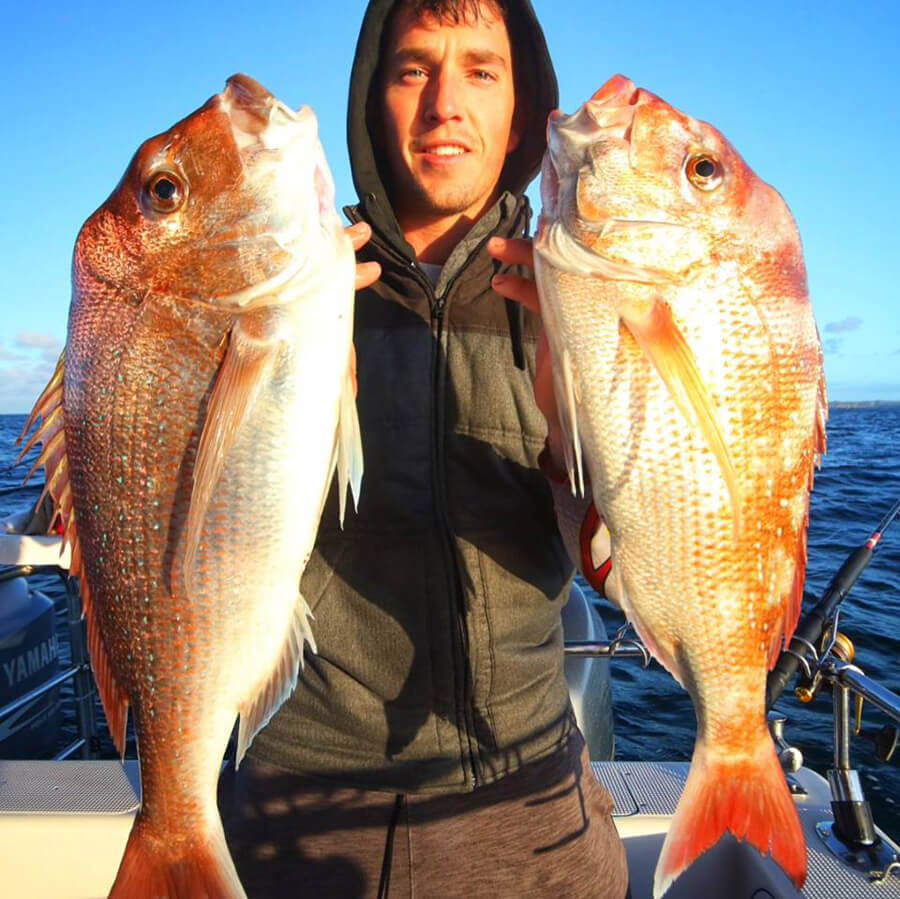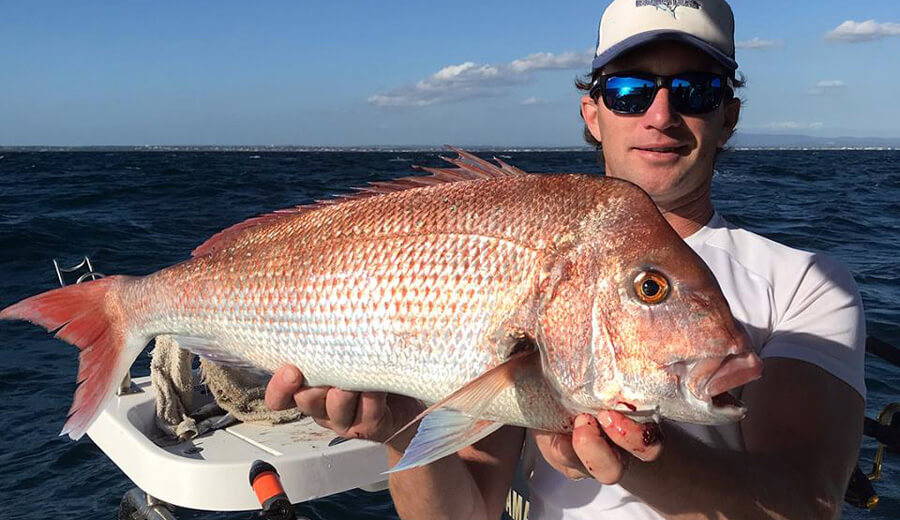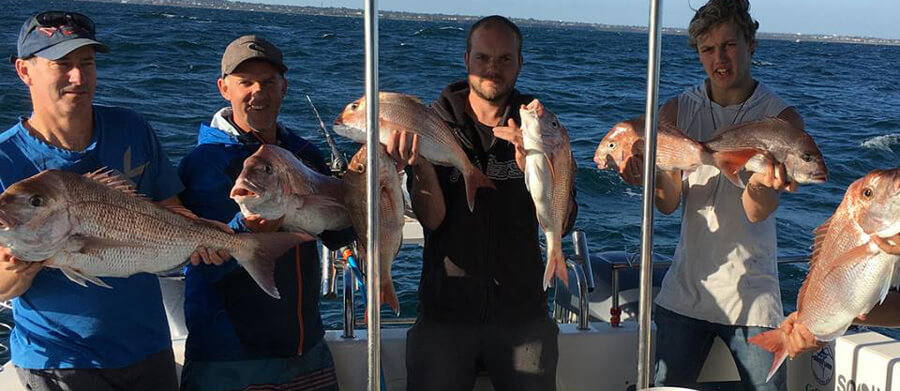 Simon Rinaldi from Red Hot Fishing Charters has had some fantastic snapper fishing this week out in Port Phillip Bay with great numbers of snapper brought aboard for his customers.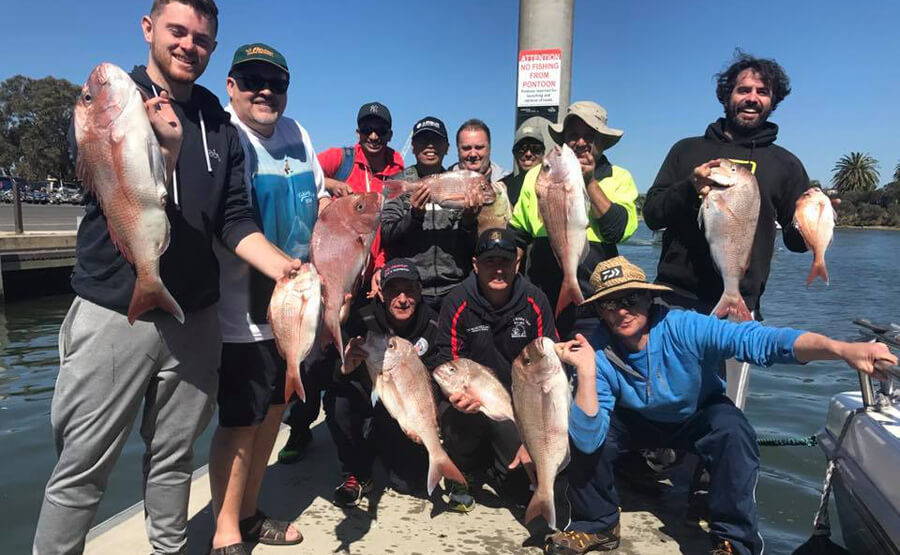 Rob and Dylan Mizzi from Sharkmen Fishing Charters had some ripper charters this week with plenty of happy customers taking home some quality snapper.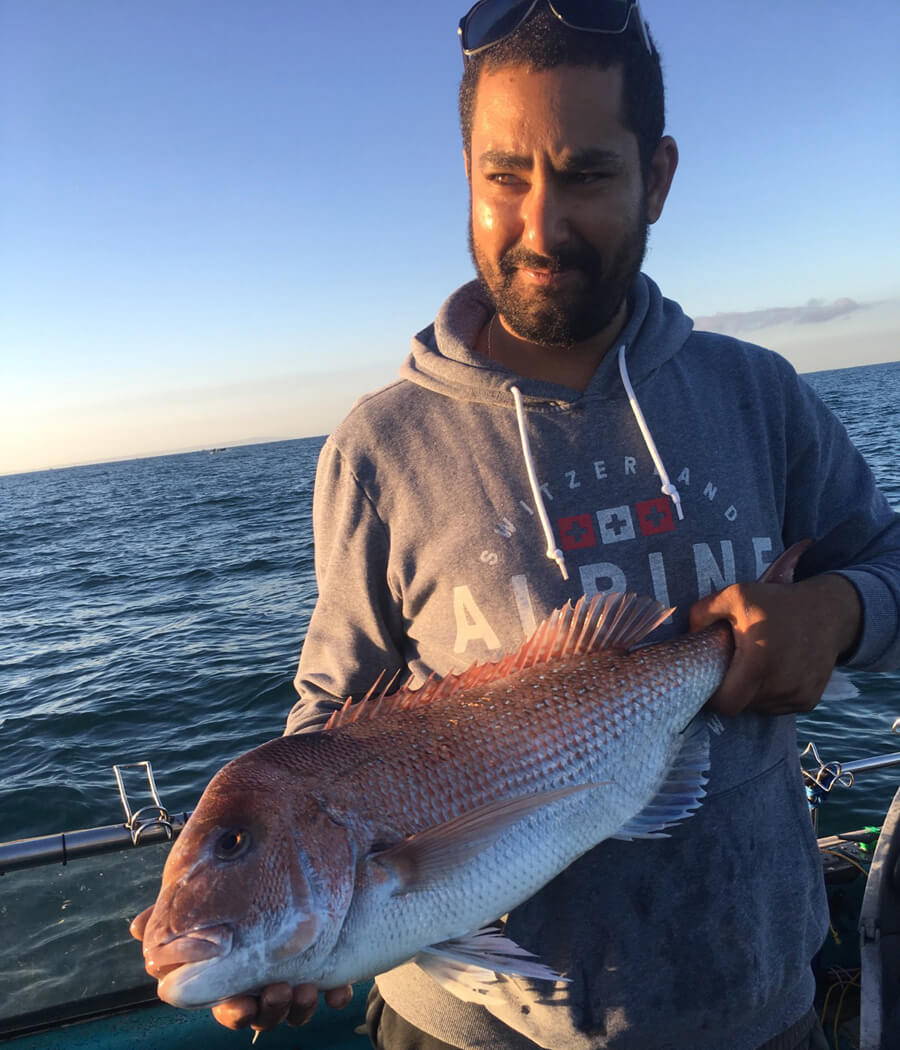 James Shehata with his beautiful snapper landed out from Black Rock on Sunday morning.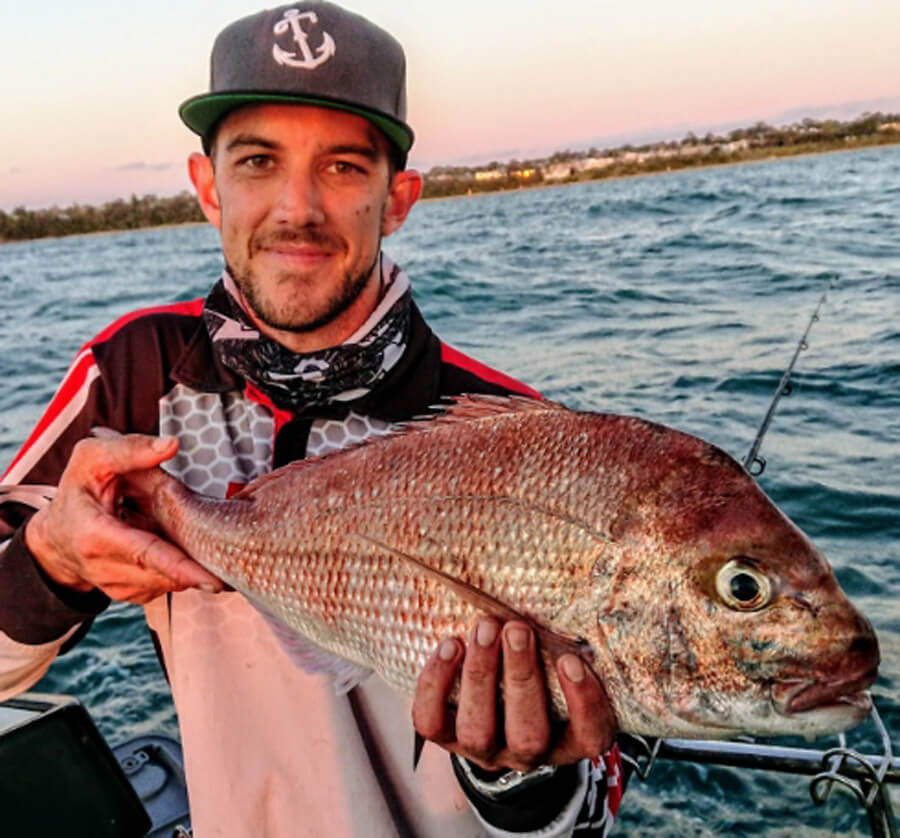 Chris O'Connell had a cracking day on the snapper out from Black Rock this week getting his bag in no time.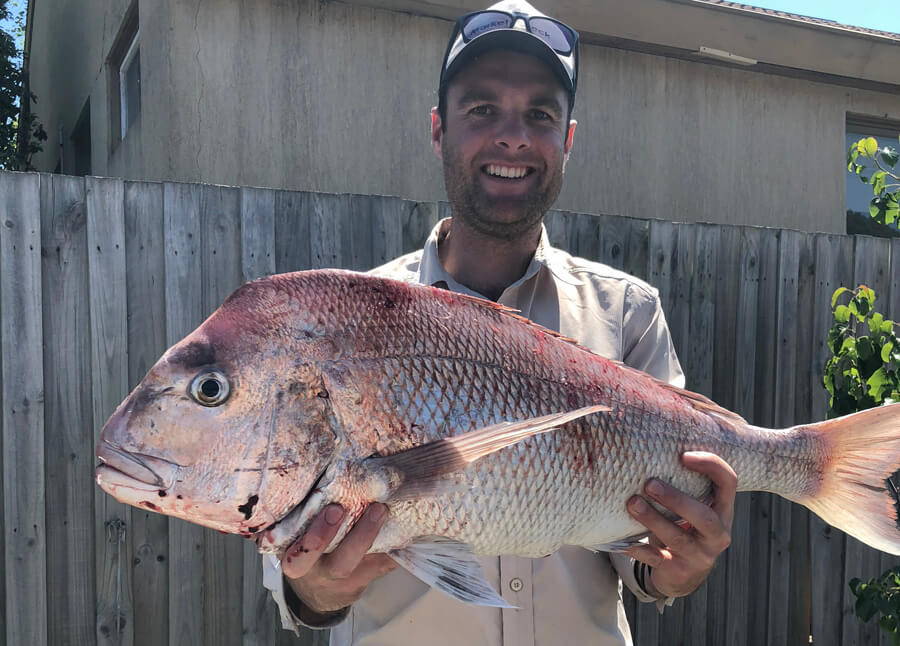 Charlie Waters landed this cracking 84cm snapper caught from his kayak out from Black Rock on Saturday.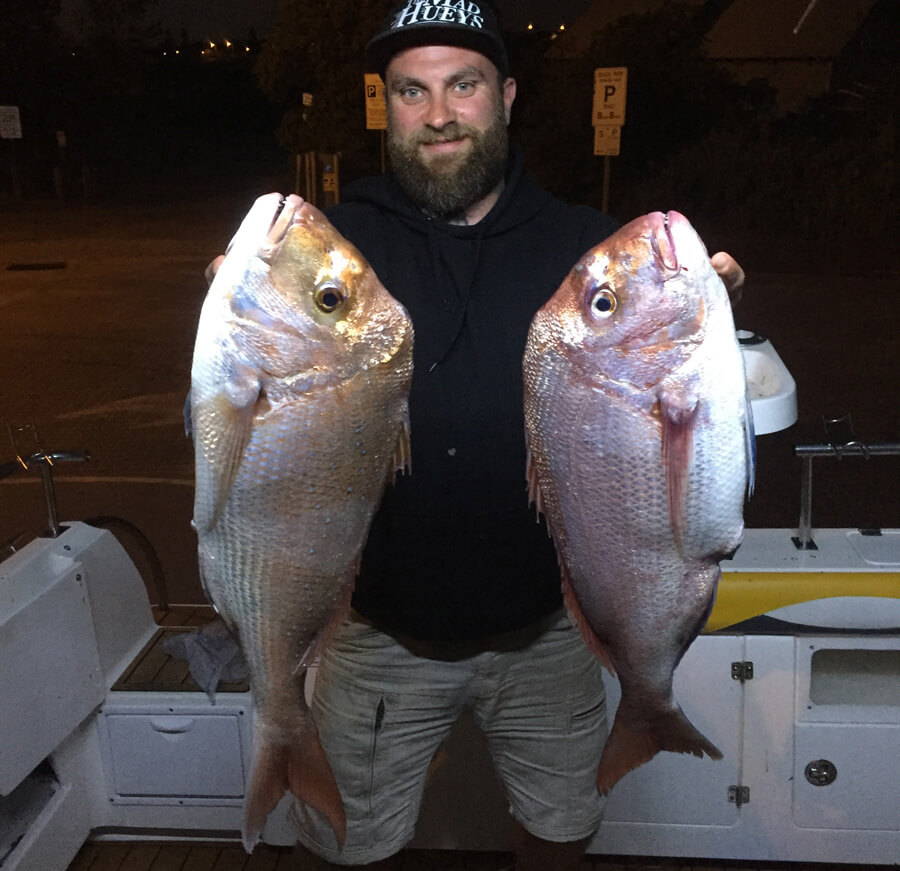 Ross Fountis with a couple of magnificent snapper caught on pilchards in 7 metres off Black Rock last week.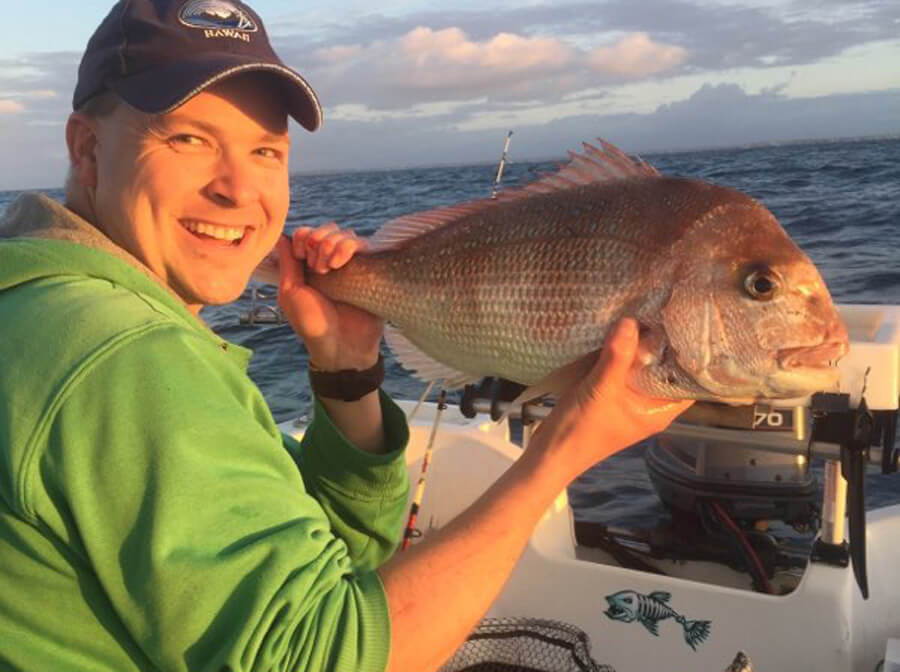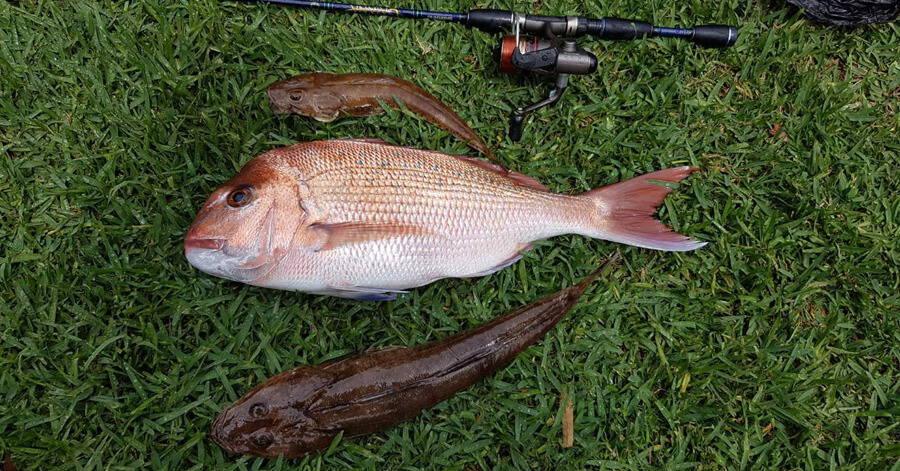 Mark and Andy fished out from Chelsea last week in 12 metres and landed this beautiful snapper as well as some nice flatties.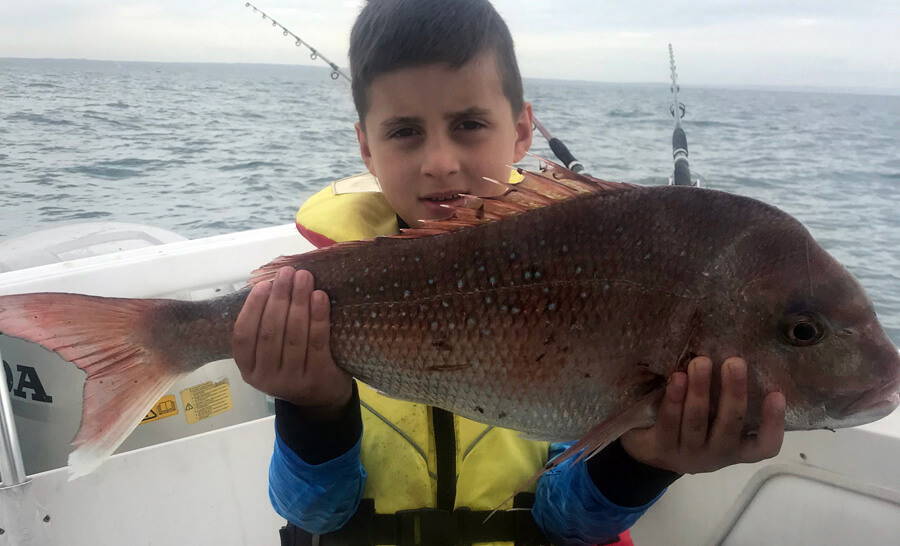 Petar Krstic fished off Carrum this week for this lovely snapper in 18 metres.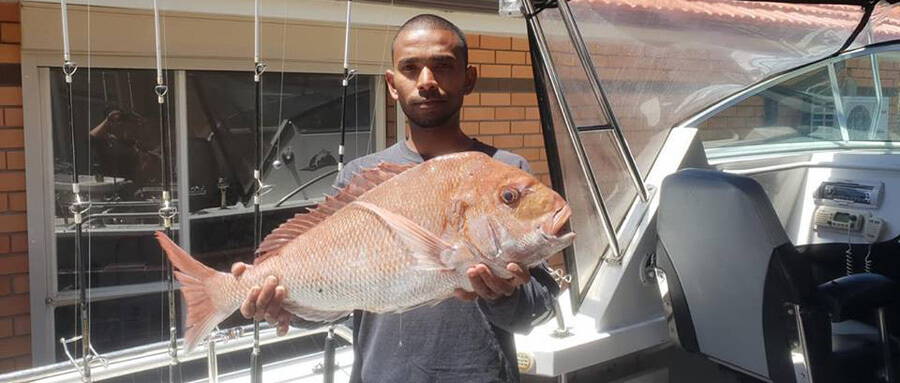 Shar Kan fished out from Carrum in 18 metres last week and landed a nice snapper on silver whiting.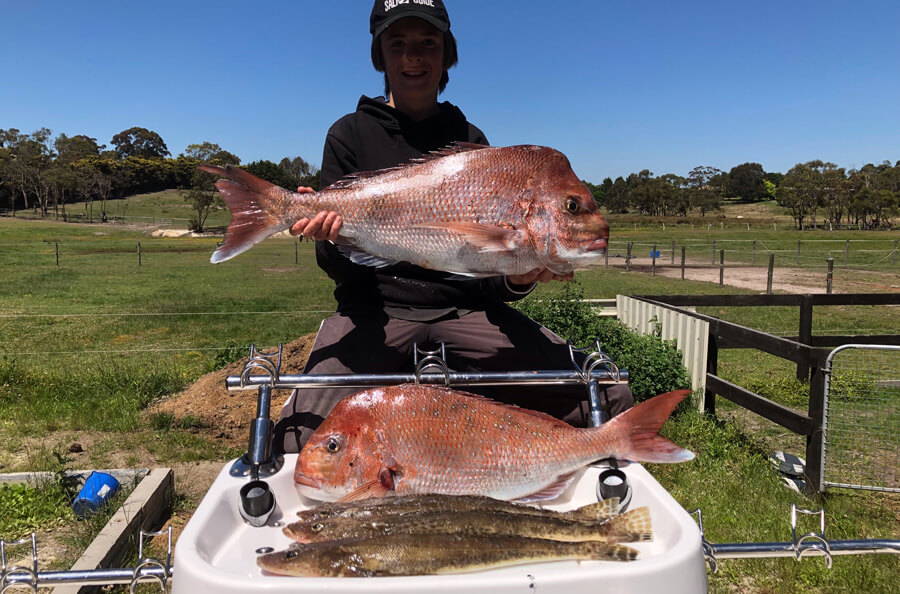 Jack Anderson and his dad Jason fished out from Carrum this week and landed 2 nice snapper to 5kg as well as some beautiful flathead to 53cm.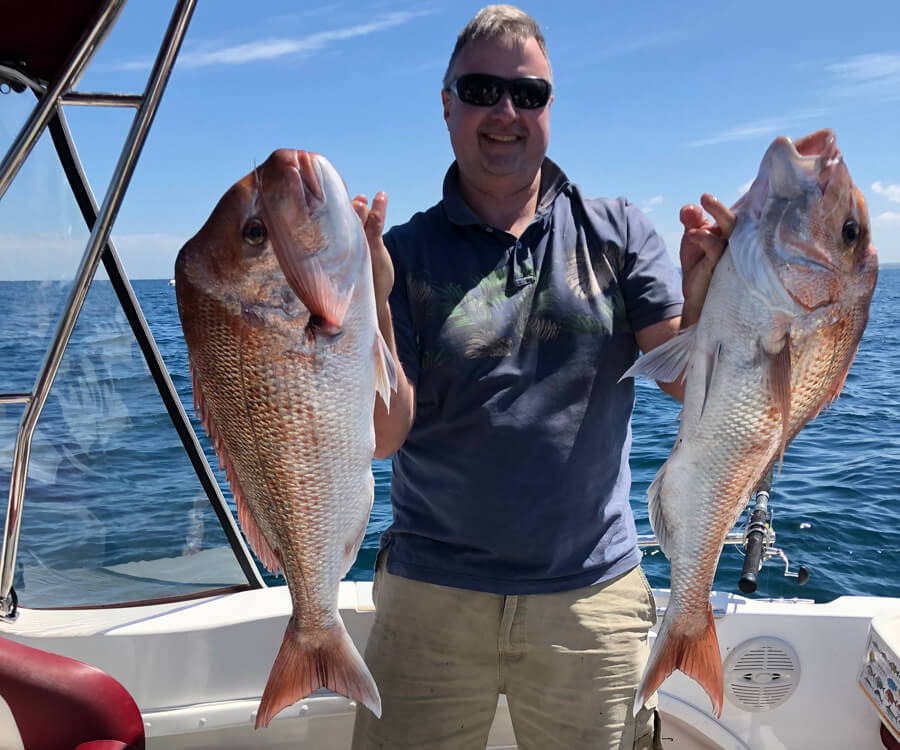 Warren Perucich managed 2 cracking snapper on squid and pilchards out from Carrum in the early morning on Friday.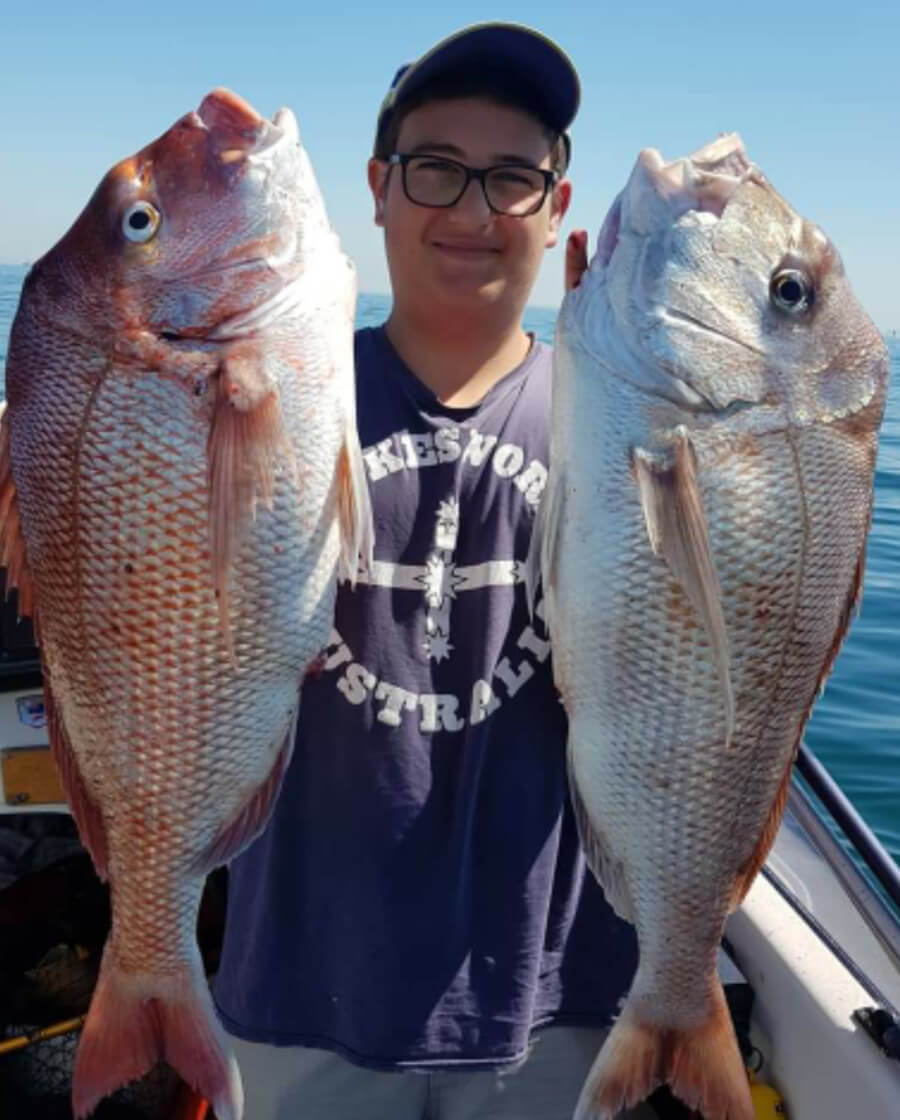 Andrew Camilleri landed these two nice snapper fishing off Carrum on Sunday morning.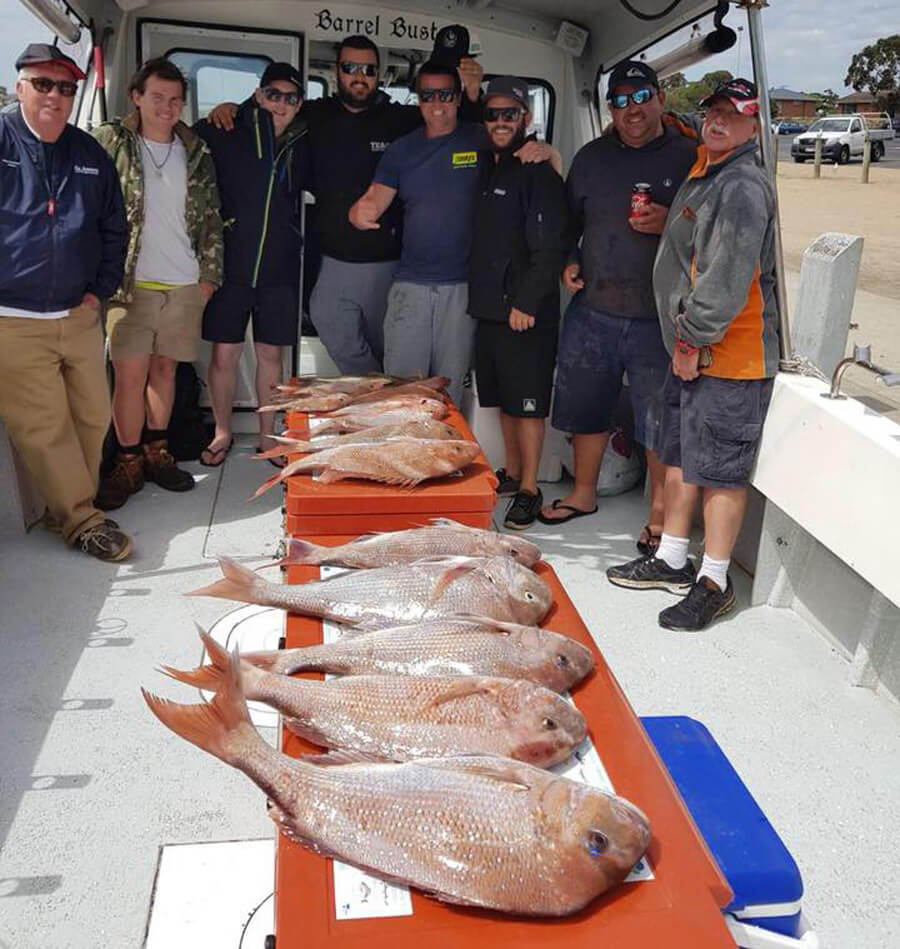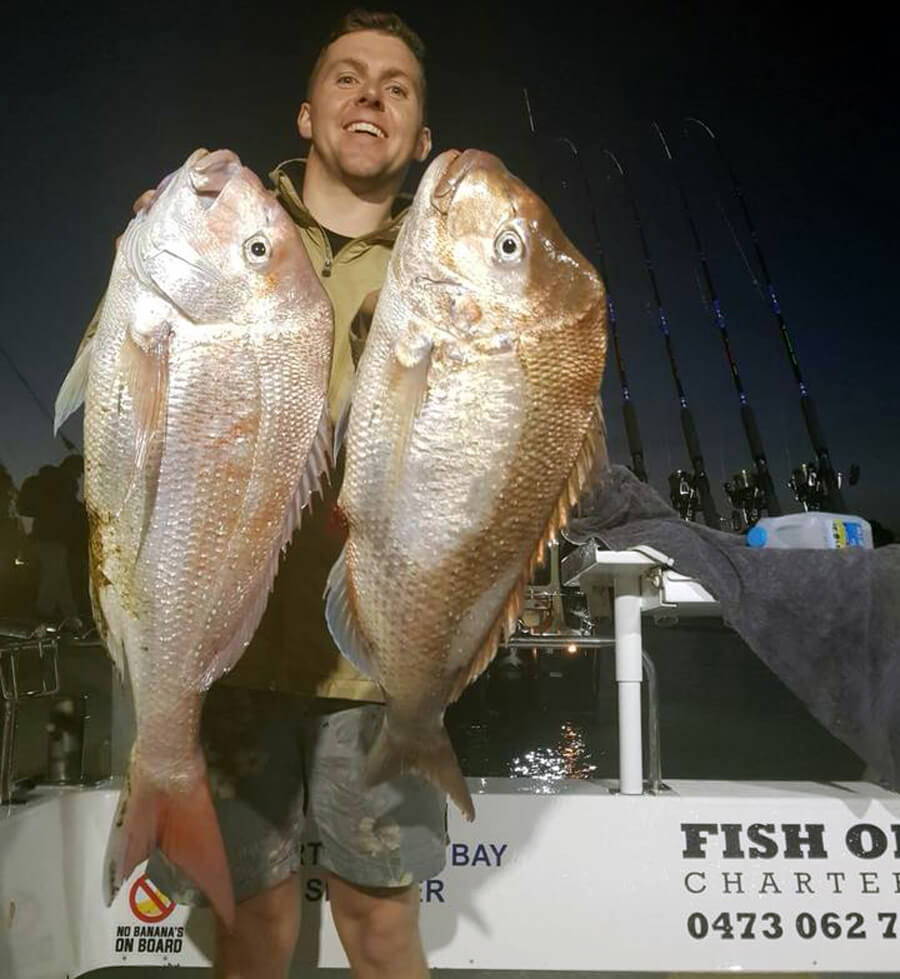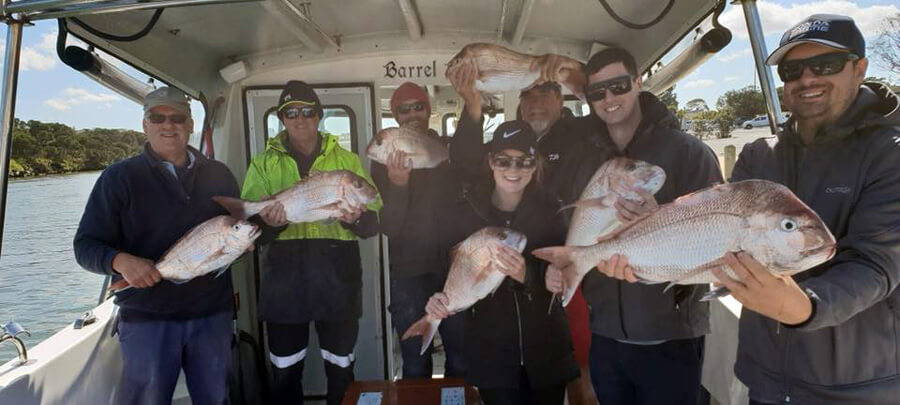 Daniel Zagami from Fish On Charters has had a cracking weekend with his customers finding good numbers of snapper and a few stonkers as well.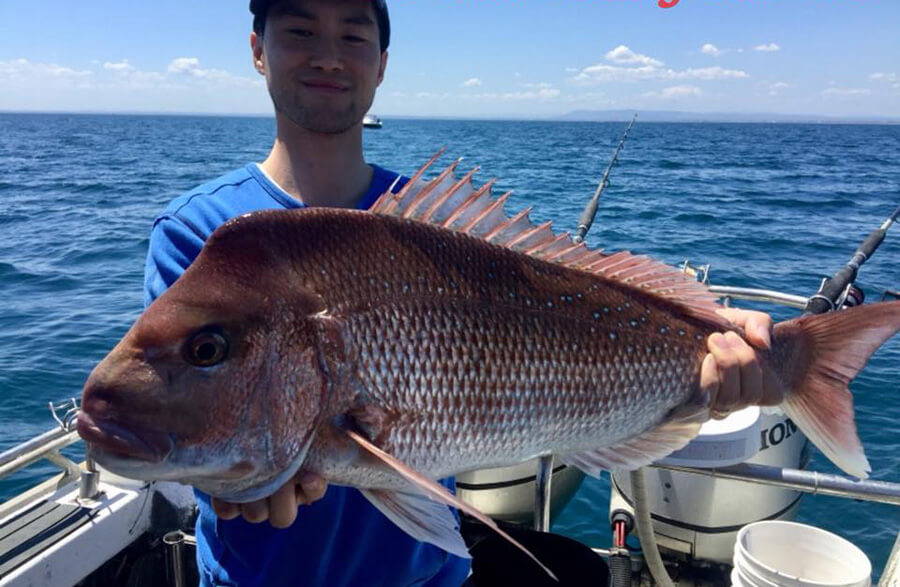 Jayson Turner from Pro Red Fishing Charters landed some good numbers of snapper for his customers this week with some good sized flathead caught also.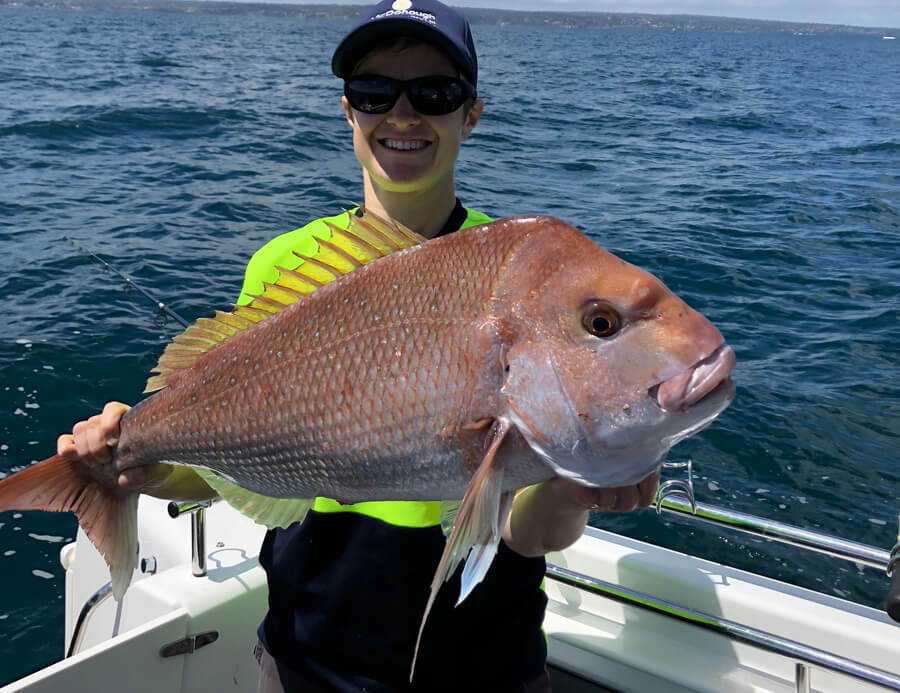 April with a cracking snapper she landed off Seaford on a pilchard in 17 metres.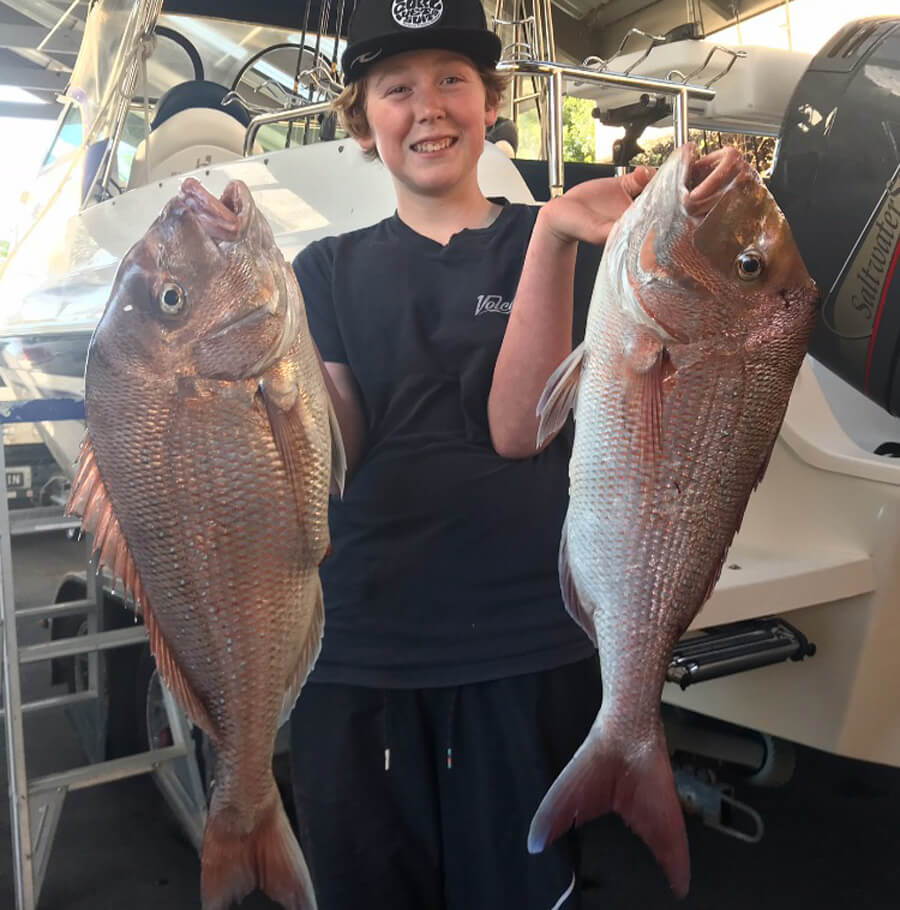 Jake had a ripper session on the weekend landing some cracking snapper out from Frankston.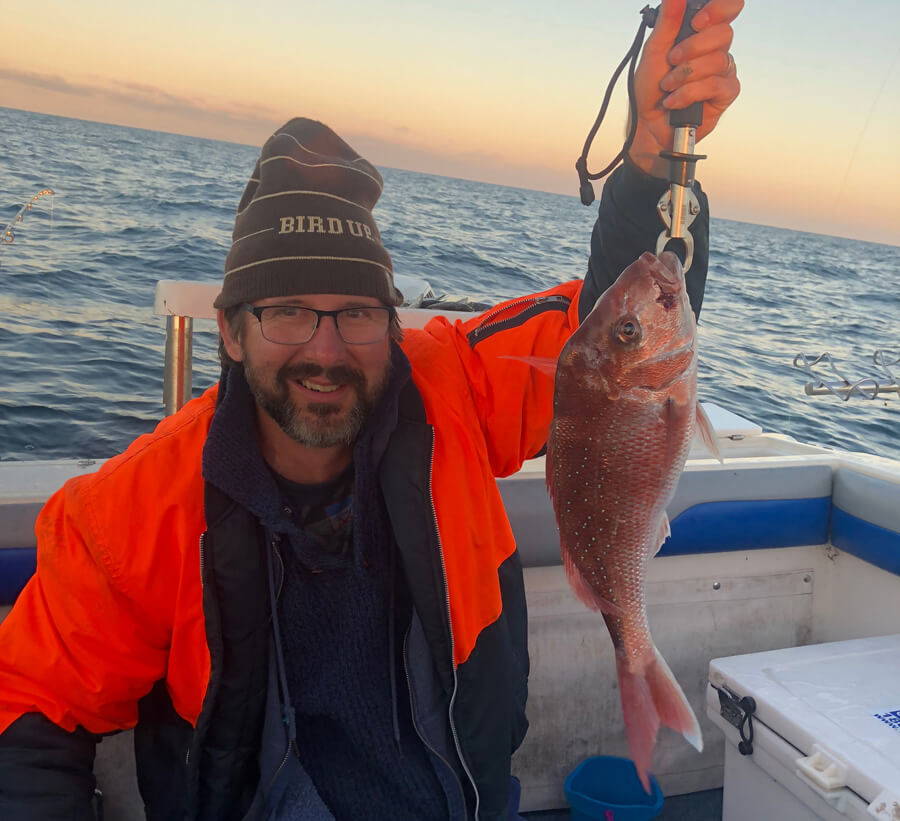 Rob Wischki landed this nice snapper out from Frankston in 18 metres on Sunday.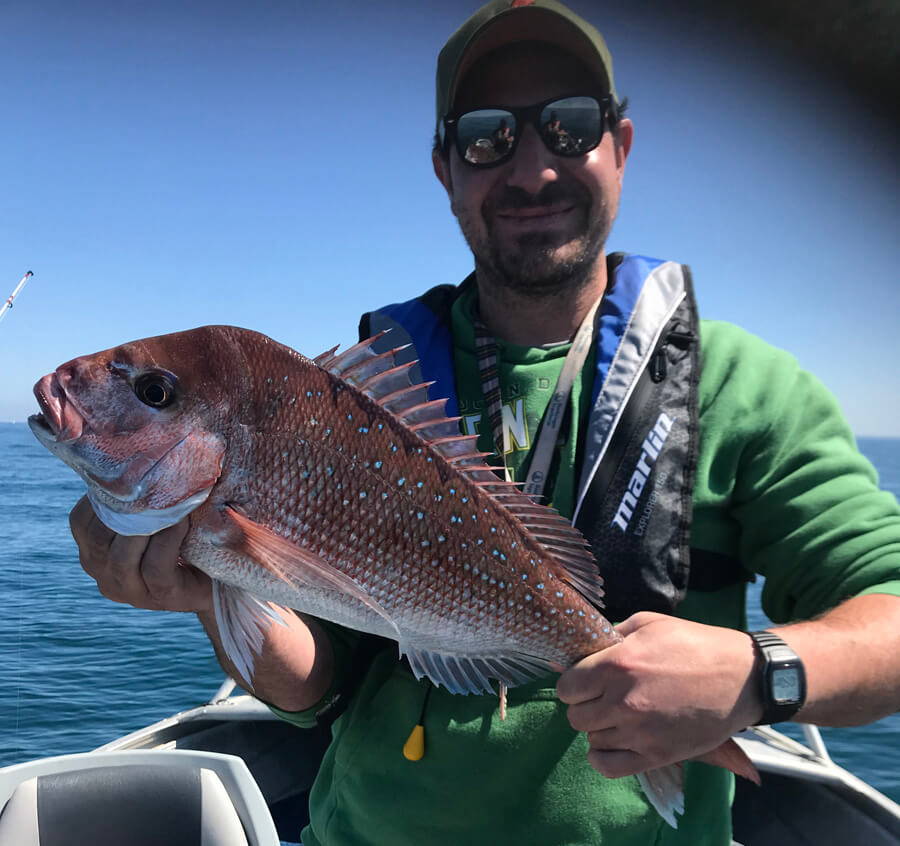 Anthony took his mate Gino out for his first snapper which they landed off Frankston on Sunday.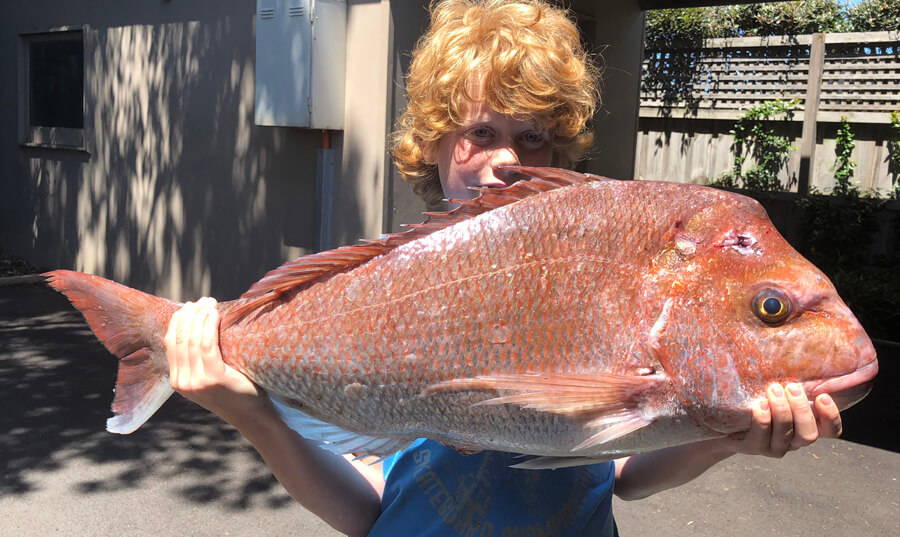 Sammy Krite, aged 8, landed this awesome snapper off Frankston last week; the fish took silver whiting.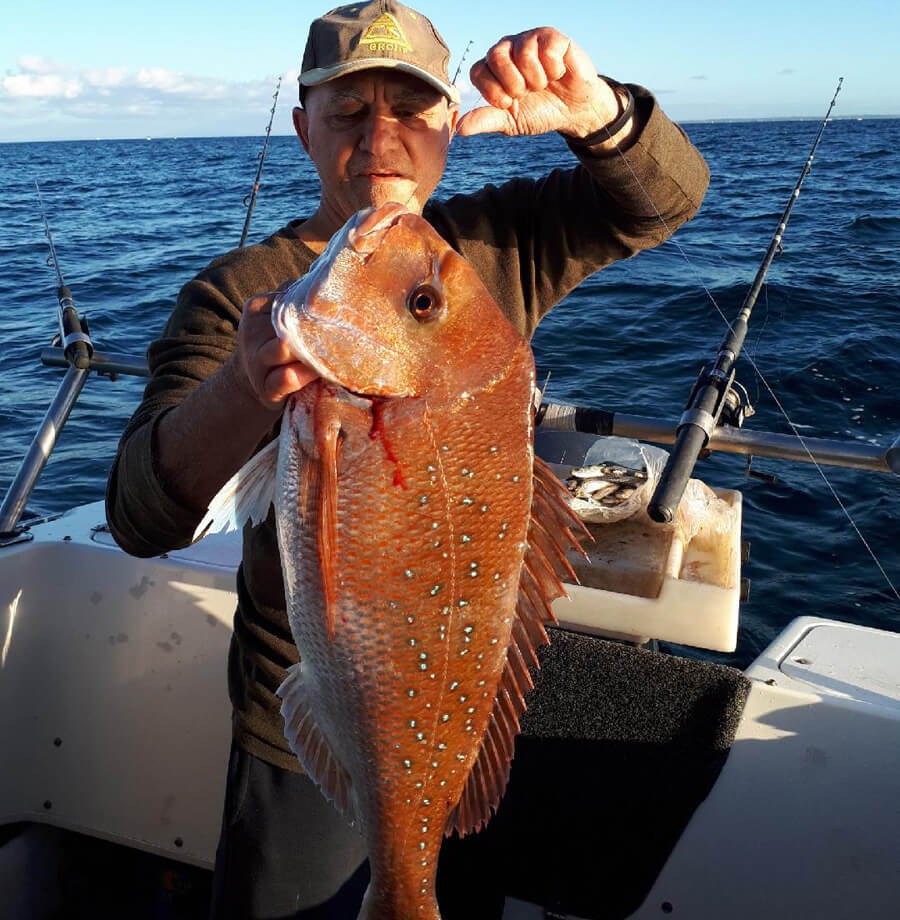 Kyrie landed this beautiful snapper off Mt Eliza in 18 metres this week.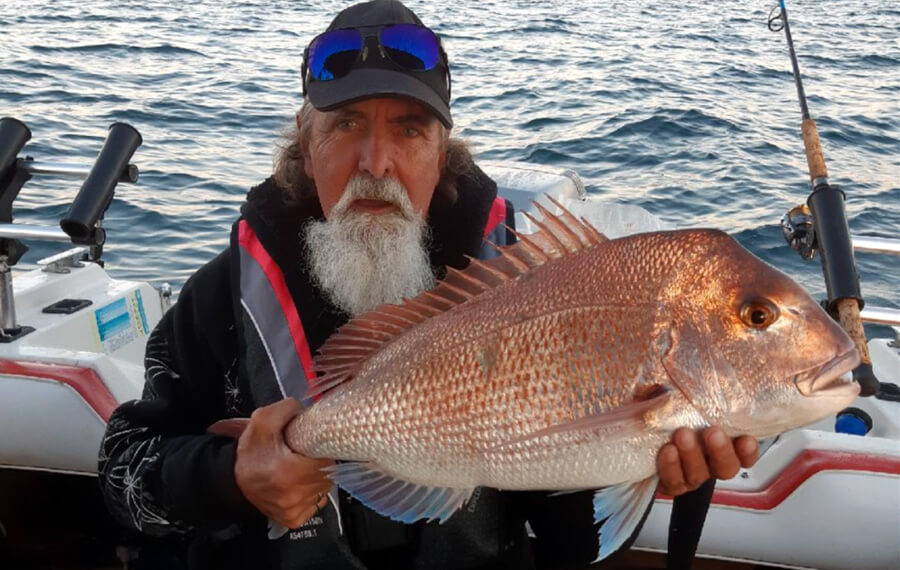 Noel Pixton landed this beautiful snapper out from Mt Eliza in 18 metres that scored him 3rd prize in the Snapper Classic over the weekend.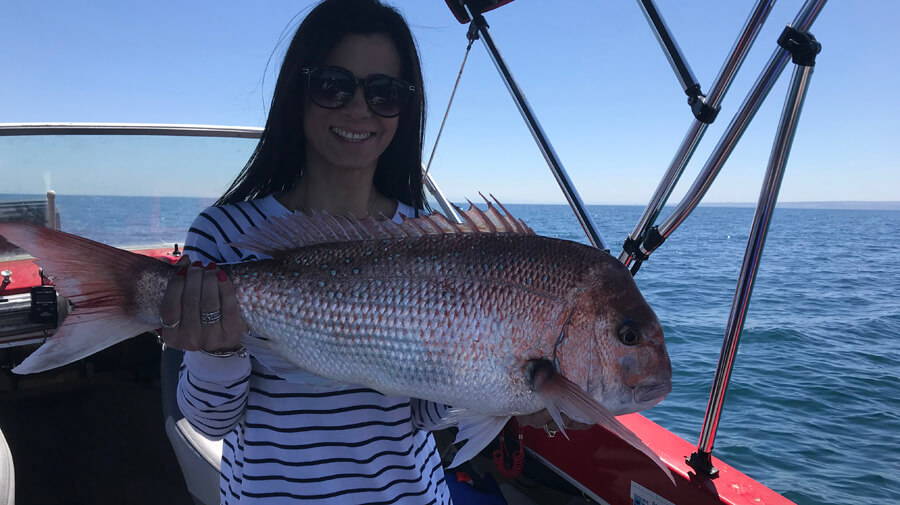 Yasmine Urasbul landed her first snapper fishing out from Mornington this week, well done Yas!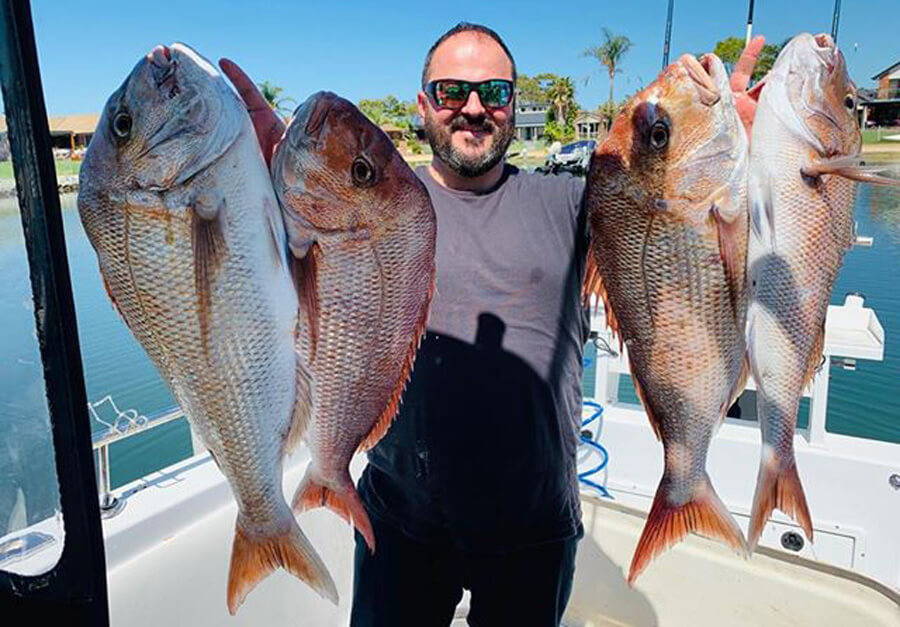 Kemal Efe put his new baitrunner combo to good use and fished out from Mornington in 19 metres landing some cracking snapper with his mates on silver whiting. They found burley was key to get the fish to them as they weren't able to sound up fish to start with.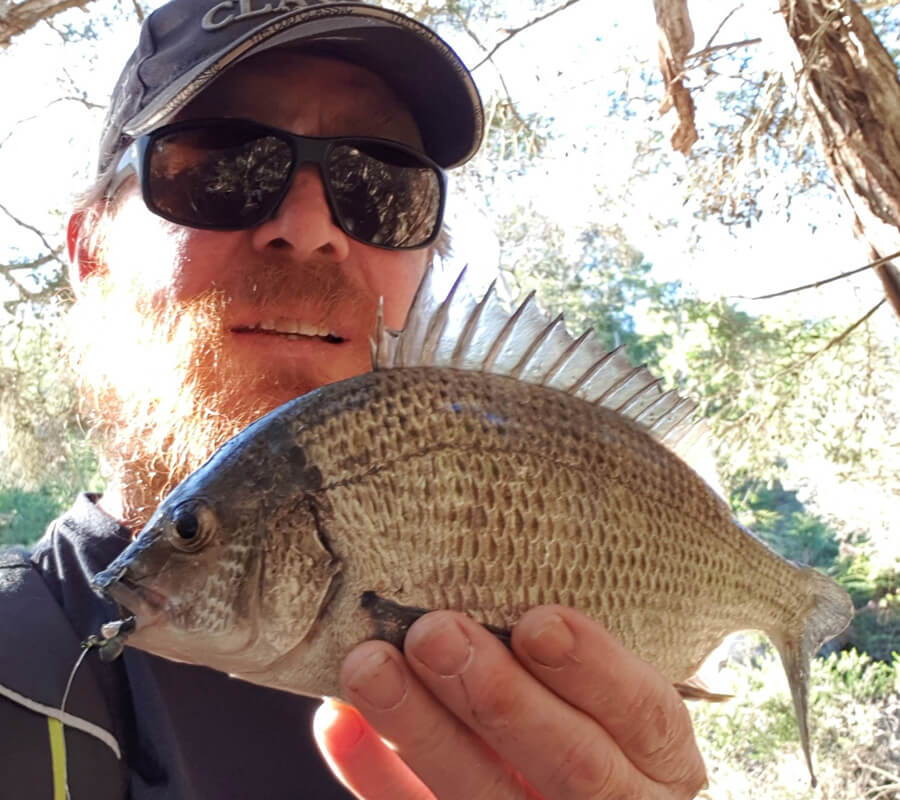 Glenn Lacy fished at Balcombe Creek this week and landed some nice bream using worms on a jig head.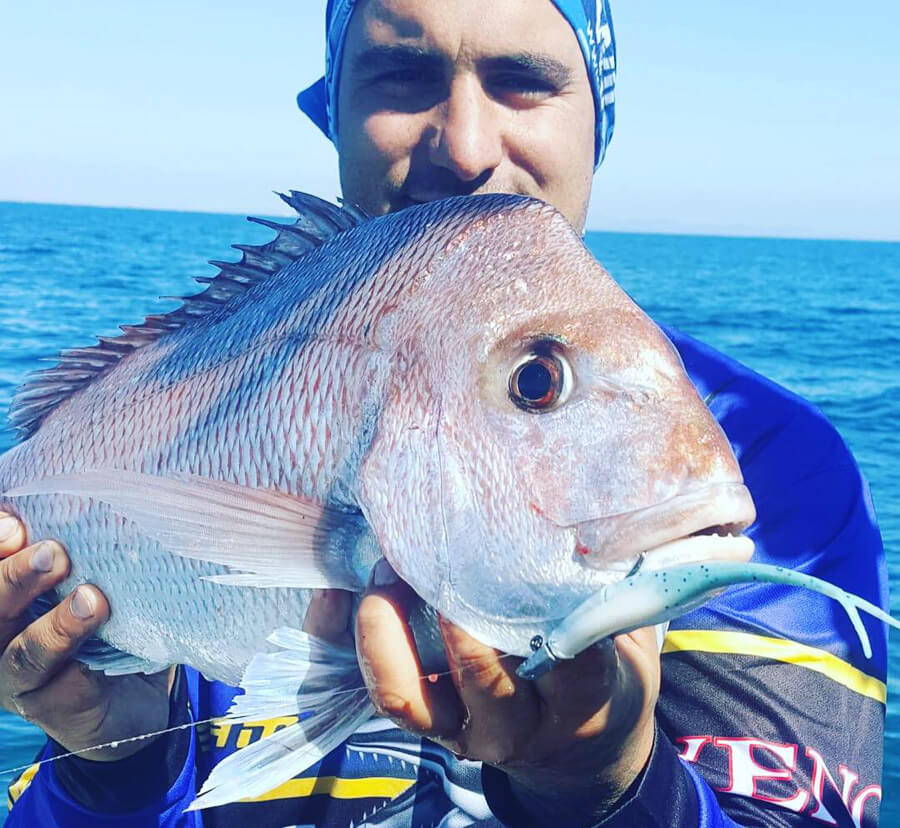 Troy Falzon fished out from Portarlington this week and landed some nice snapper. Troy likes to fish for snapper using flick bait style soft plastics and burlies hard to get them on the chew.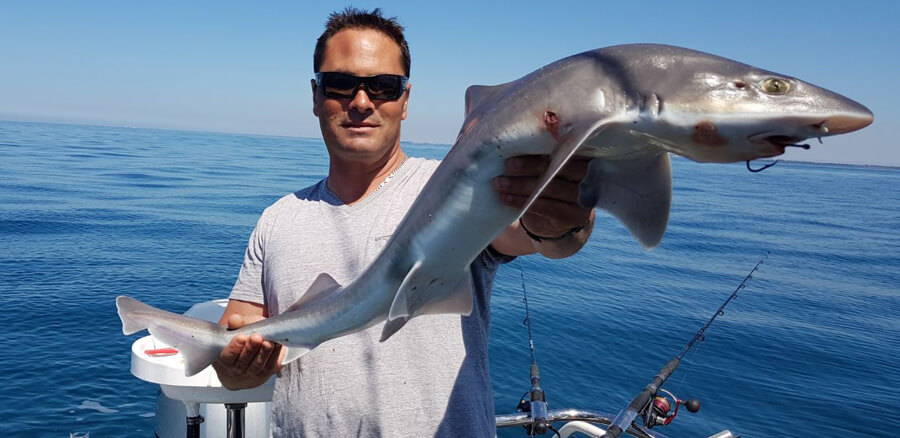 Warren landed this cracking gummy of 120cm fishing at the Spoil Grounds.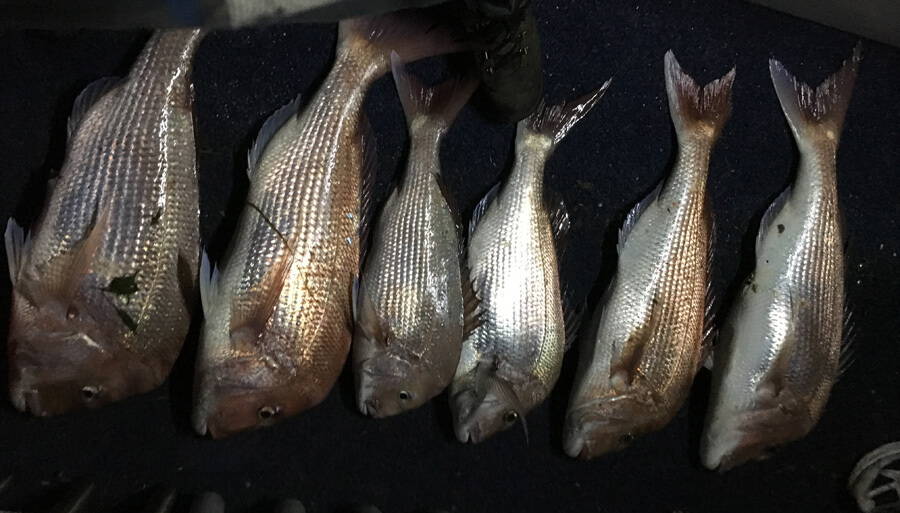 Cam Taylor, his brother Shayne and Allen Hovenden had a ripper night on Saturday landing some nice snapper around Corio Bay.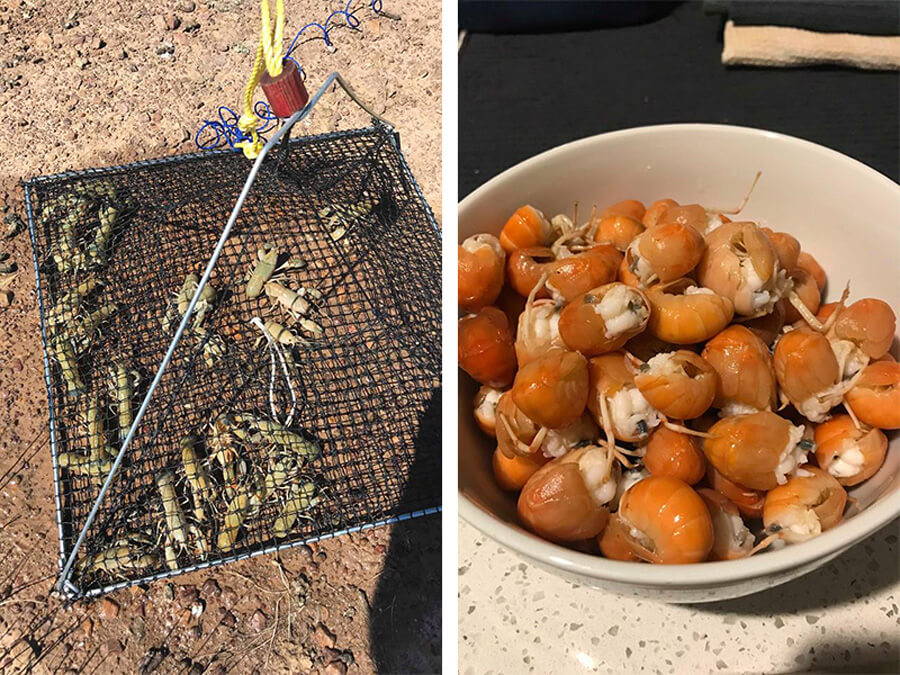 Staff member Mark Keaveny enjoyed a day at the family farm in Nagambie for his birthday putting the new pyramid nets to good use landing some fantastic and tasty looking yabbies. Happy Birthday Mark!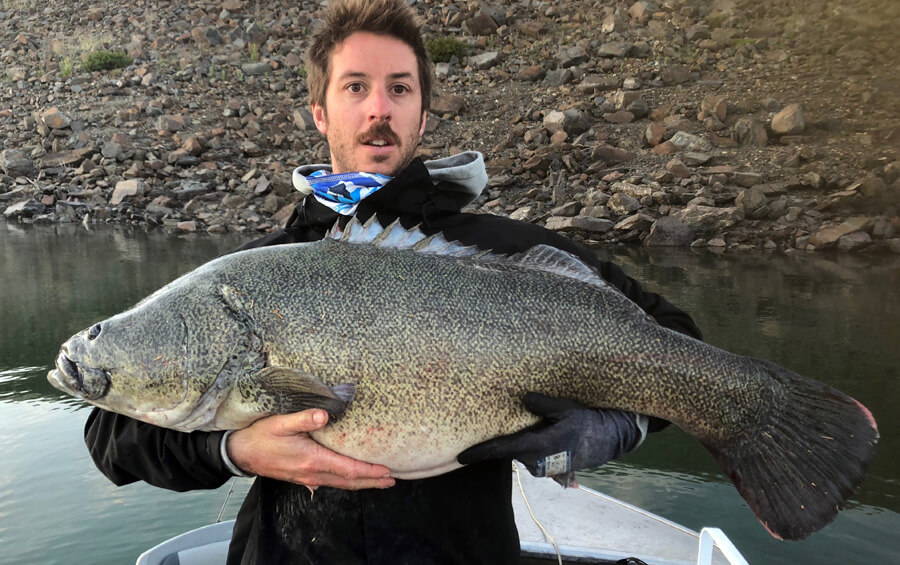 Josh Chapple headed out with his brother Luke at Lake Eildon and landed this monster Murray cod of 104cm.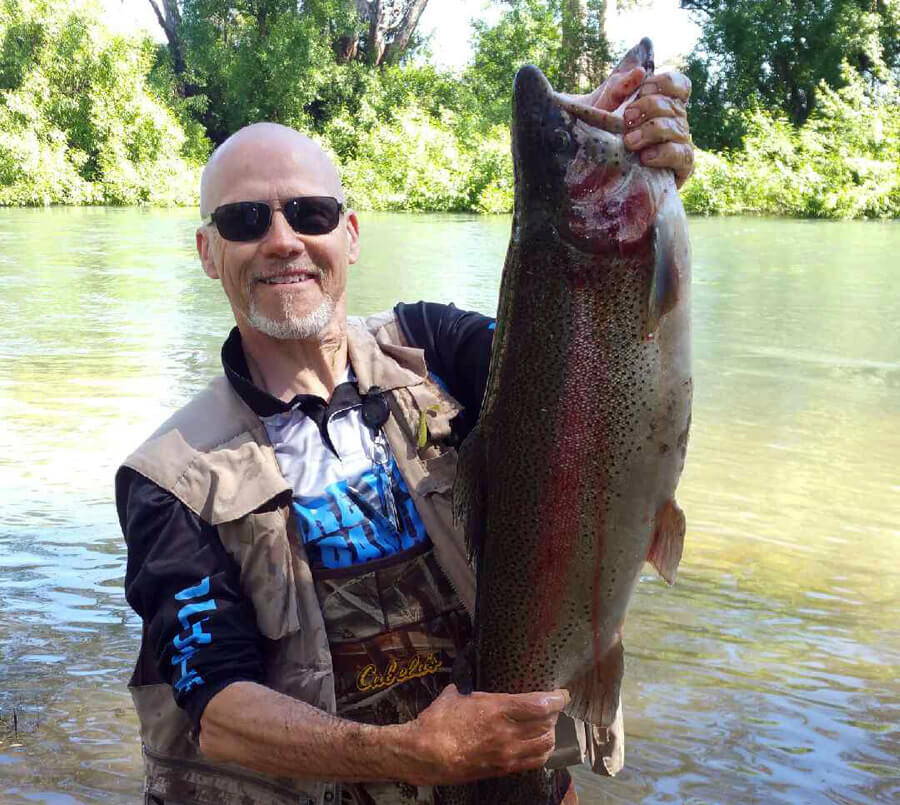 David Montebello landed this cracking rainbow trout that measured 72cm on a spinner style lure near the Gilmour Bridge on the Goulburn River.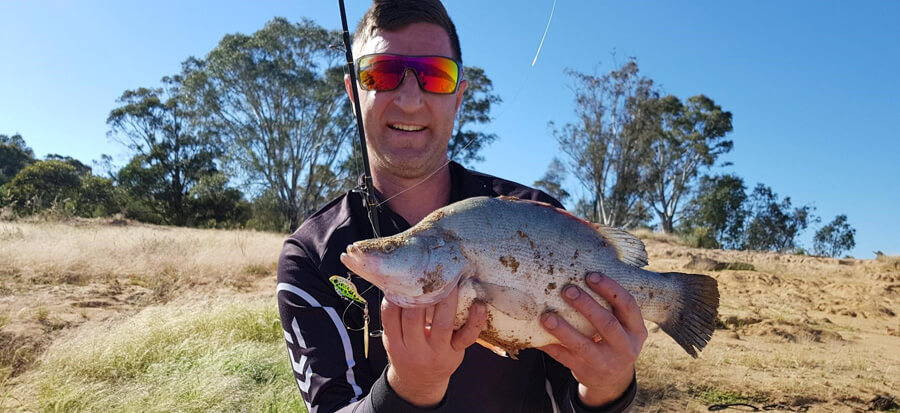 Luke Edwards landed this chunky 40cm yellow belly fishing from his kayak at Cairn Curren Reservoir.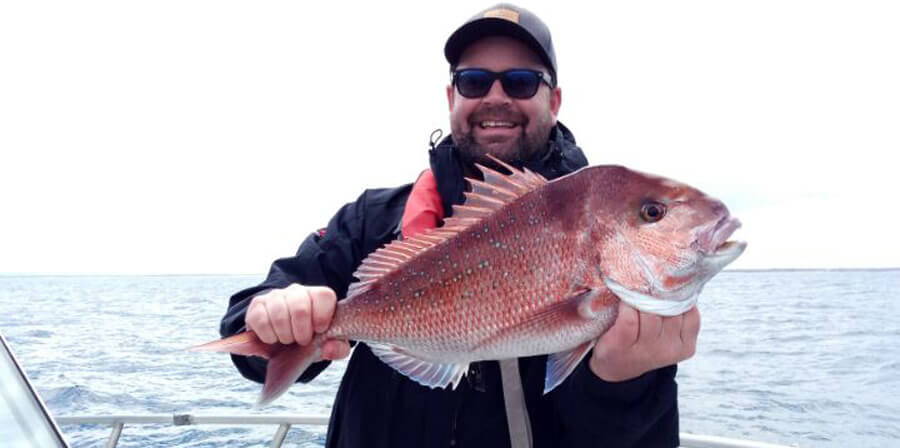 Cobey landed this beautiful snapper fishing off Barwon Heads last week.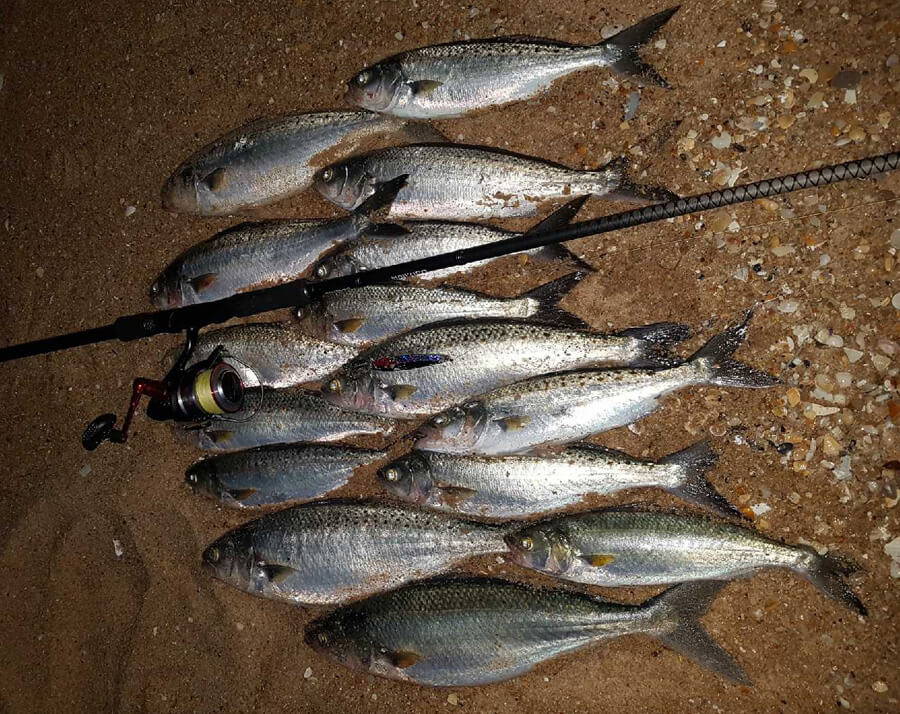 Andrew Ketelaar had a ripper session on the salmon fishing from the beach at Kilcunda casting metal lures into the surf and landing fish to 2kg.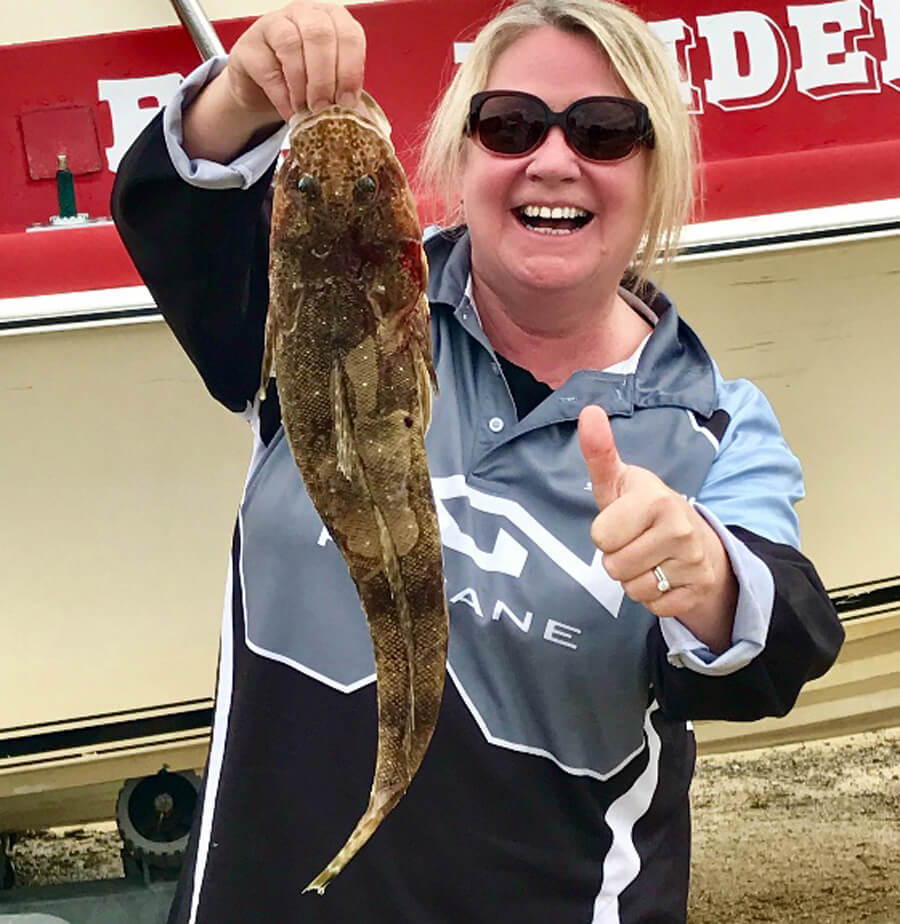 Lou Cooney landed this cracking blue spot flathead of 59cm at the Toora Channel near Port Welshpool last week.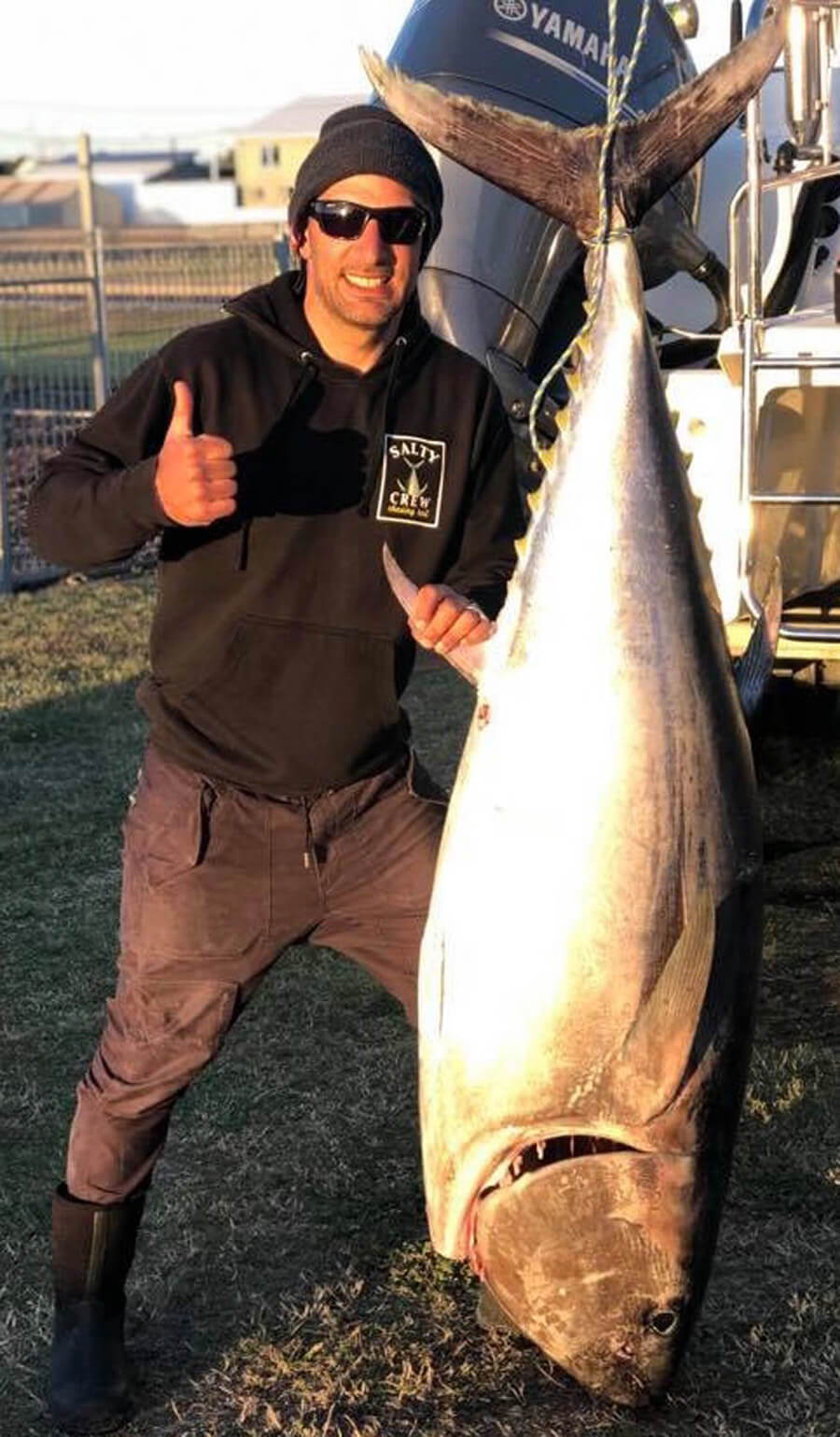 Andrew Tartaglia landed this monster blue fin tuna that weighed in at 110kg caught out from Port Macquarie.
Dave Bennet landed this beautiful coronation trout off Great Keppel Island fishing with Greg Duncan this week.
IFISH WITH TACKLE WORLD SERIES 13
TALKING FISHING - C31 TV - TUESDAYS @8.30PM
Catch "Talking Fishing" on Melbourne's C31 TV (CH44) at 8.30pm each Tuesday night. Staff members David Kramer and Adam Ring together with Steve "Trelly" Threlfull host Australia's only "Live to Air" fishing television program at this prime time-slot. Put Tuesday night's at 8.30 away in your weekly diary of TV shows to watch!
'Obsession' is the most popular boat name.

Good Luck with your fishing and stay safe on the water,

The TEAM at Tackle World Cranbourne & Mornington