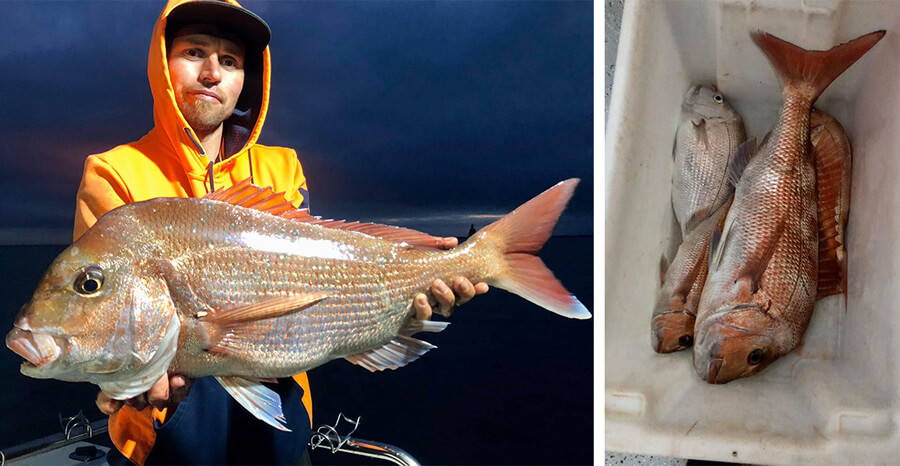 Shaun Furtiere from Think Big Fishing Charters had customer Jacob on board for a snapper session this week and found some great snapper in Western Port using fresh yakkas and trevally for bait.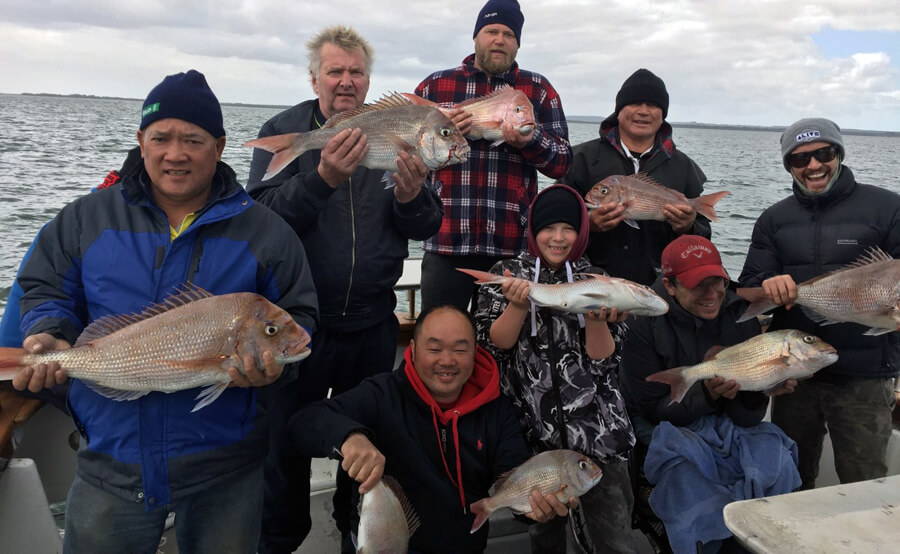 Steve Johnston from Ace Fishing Charters got onto some fantastic snapper with his customers this week fishing Western Port.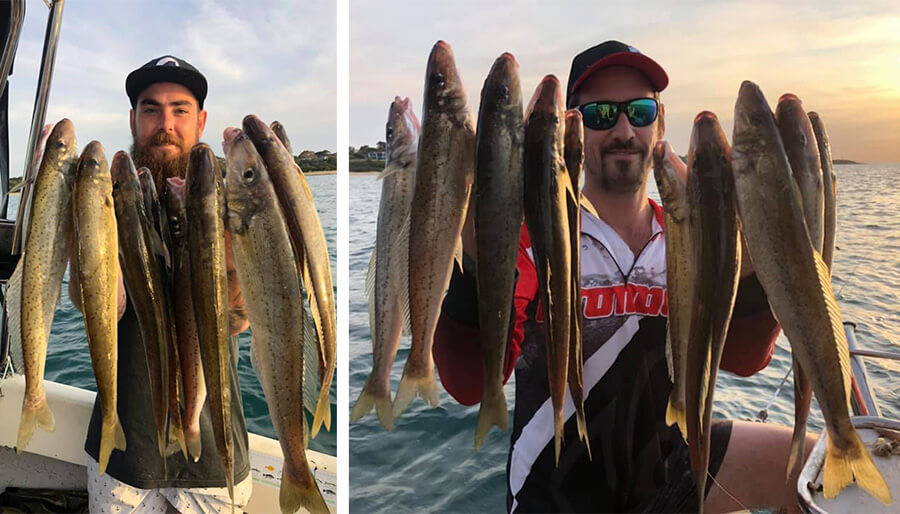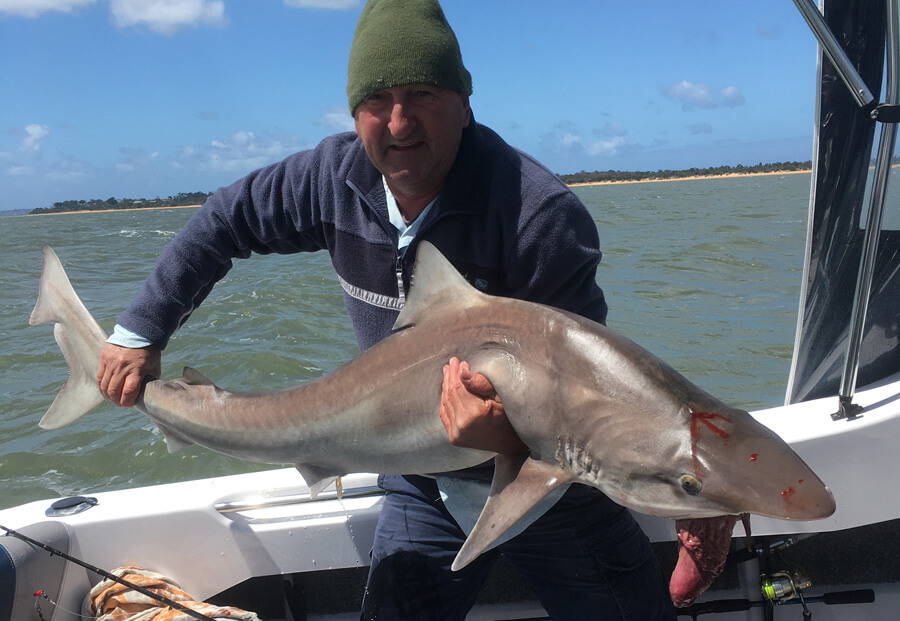 Terry caught this fantastic gummy shark fishing Silverleaves on Saturday in 16 metres of water.
Young Sam with his first snapper caught out from Hastings on Wednesday afternoon using pilchard for bait on the top of the tide.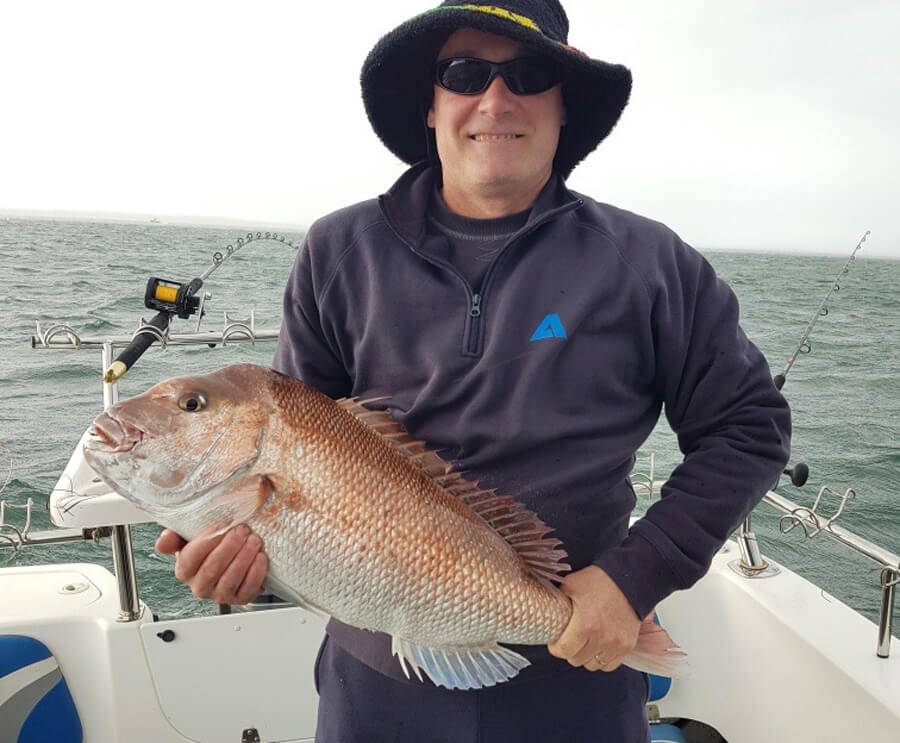 Wazza fished the outgoing tide off Lysaughts and caught this fantastic 6.23kg snapper.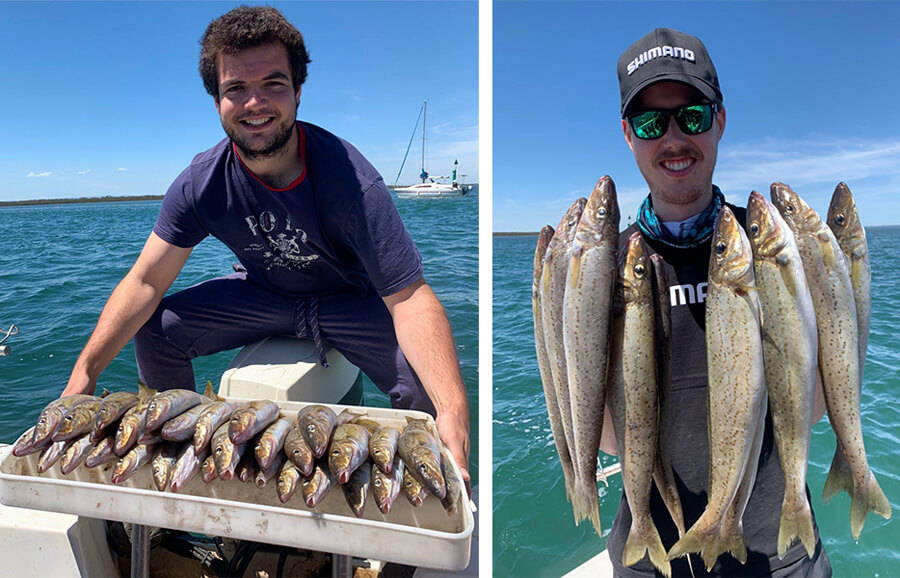 Sam Triplett and Reilly Pitts fished Tyabb last week for a fantastic bag of whiting to 40cm using pipi for bait with the best bite at the start of the ebb tide.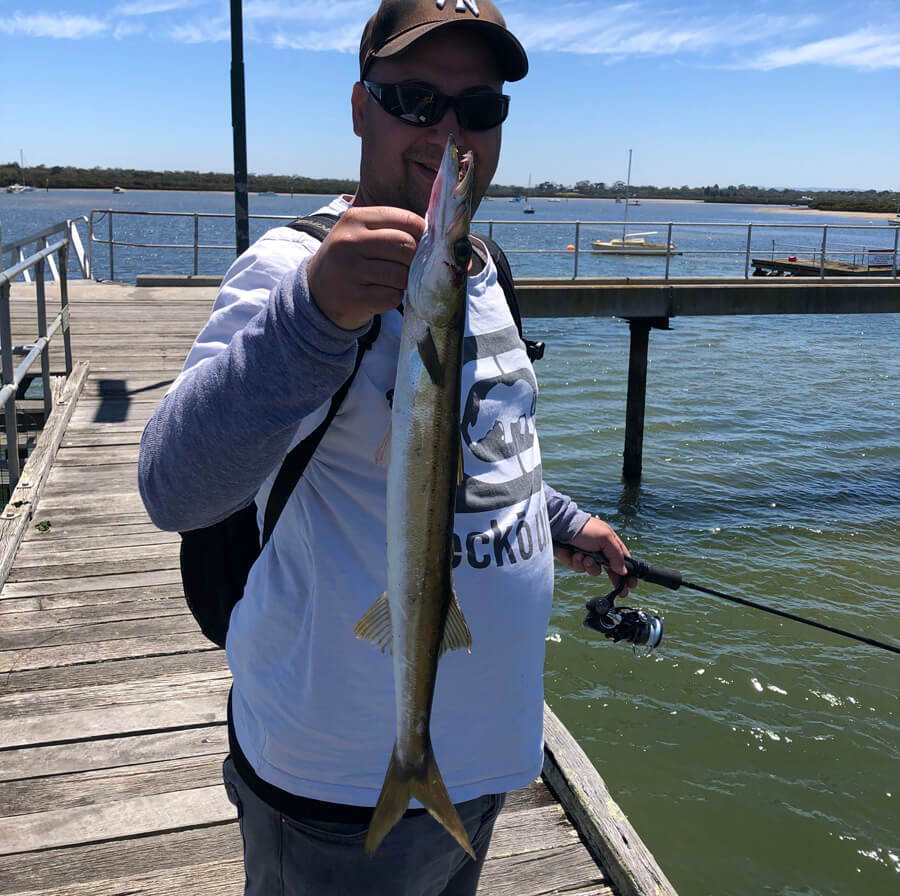 John Oz with a nice snook caught fishing the Warneet Pier this week using soft plastics.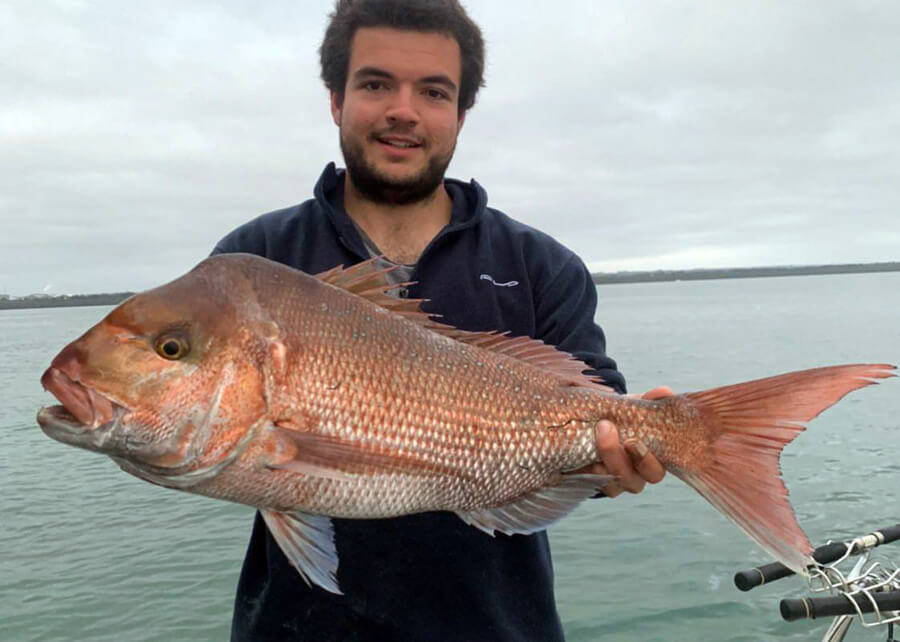 Sam Triplett fished the North Arm this week and caught a fantastic snapper on sunrise using whiting head for bait.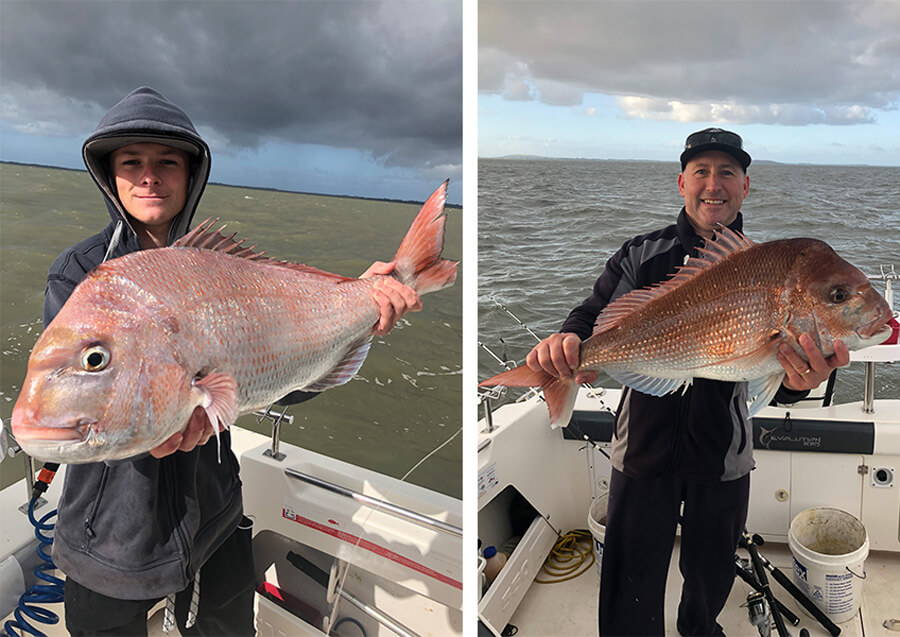 Adam and Max Moulday fished Elizabeth Island on Saturday morning for some ripper snapper to 5.5kg using squid strips for bait.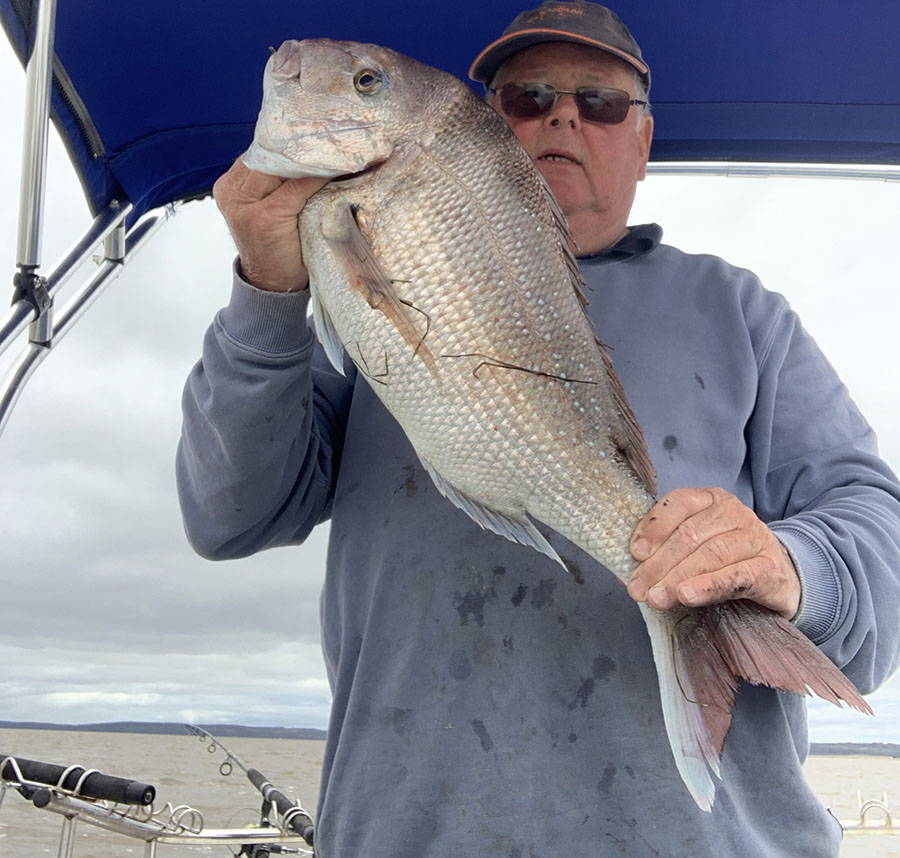 Don Wood landed this solid snapper in 10 metres of water out from Corinella.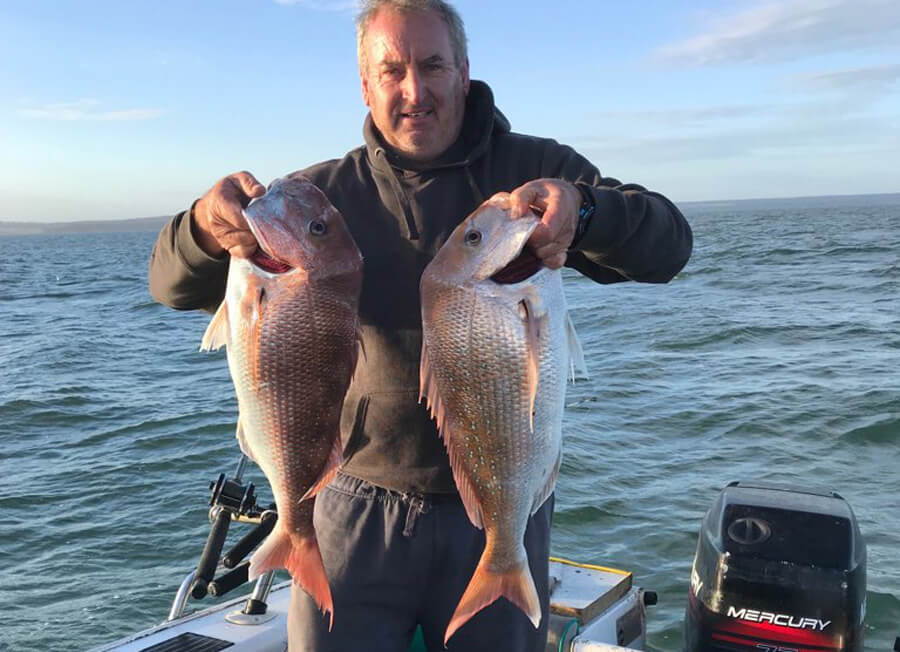 Steve Thomson caught some lovely snapper fishing out from Corinella on Monday fishing with his mate Peter they landed 5 fish total.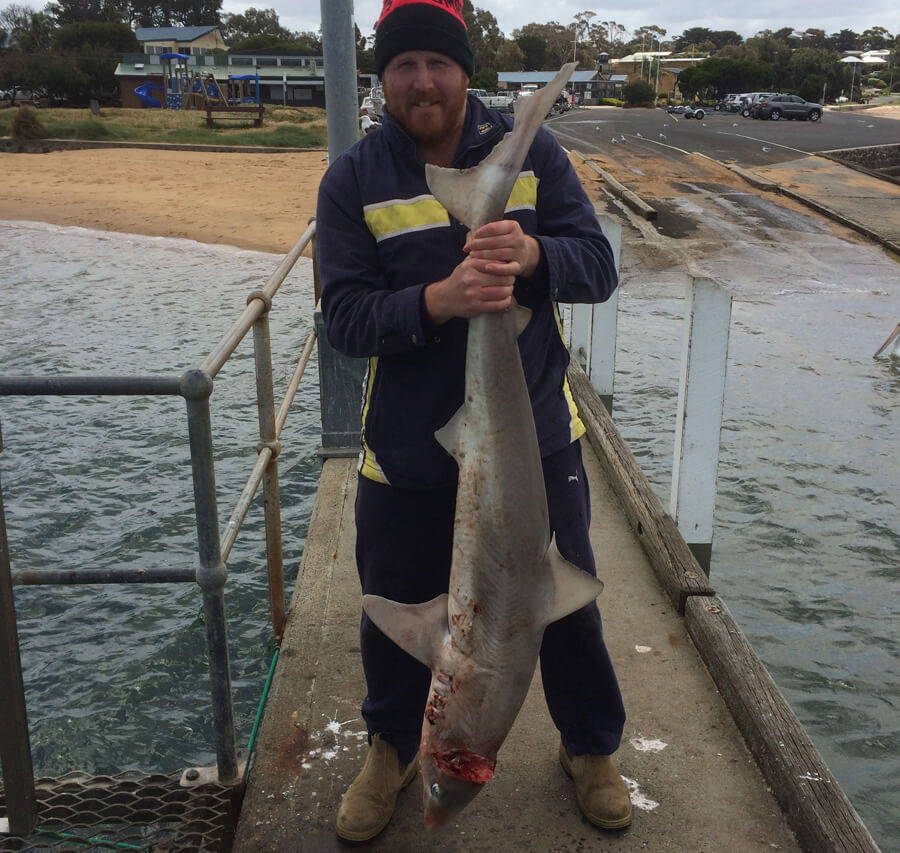 Gavin Swan landed this cracking school shark fishing The Corals using salmon chunk for bait on Saturday morning.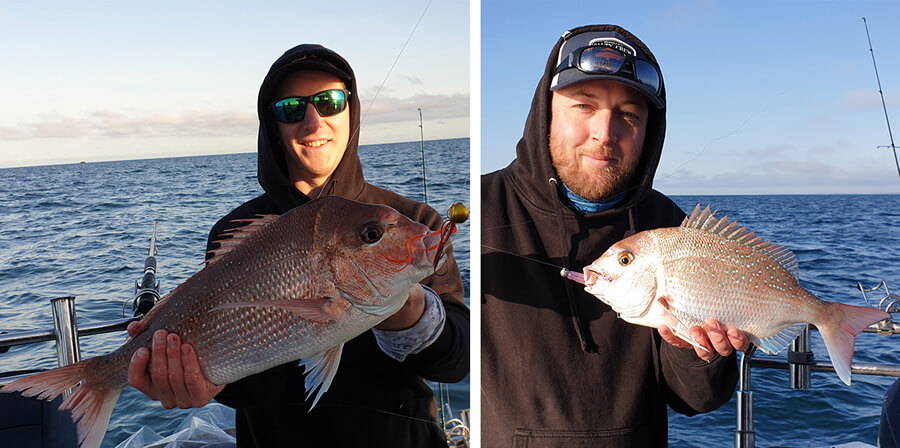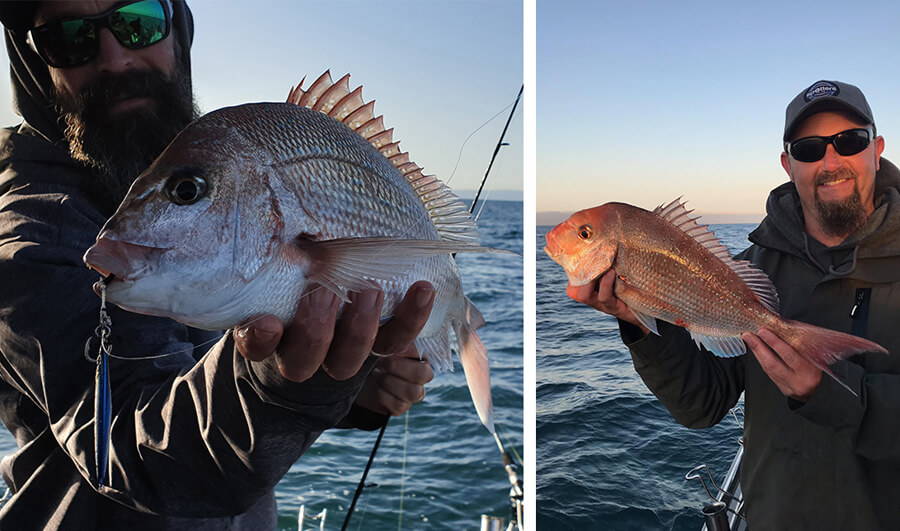 Cranbourne and Mornington staff members (Mark, Steve, Frase, Harley and Brendon) headed out with Wayne Friebe from Shimano on board with Reel Time Fishing Charters on Wednesday to try out some new Shimano products. The guys used the new Baku Baku jigs, Coltsniper vertical jigs and Bio Tough soft plastics paired with some of this years new rods and reels. The guys found some nice snapper fishing out from Mount Martha, Mt Eliza and Frankston and had a ball trying something different on our favourite local species. If you want to know more be sure to head in store and ask the guys for some recommendations and tips for targeting snapper on artificials.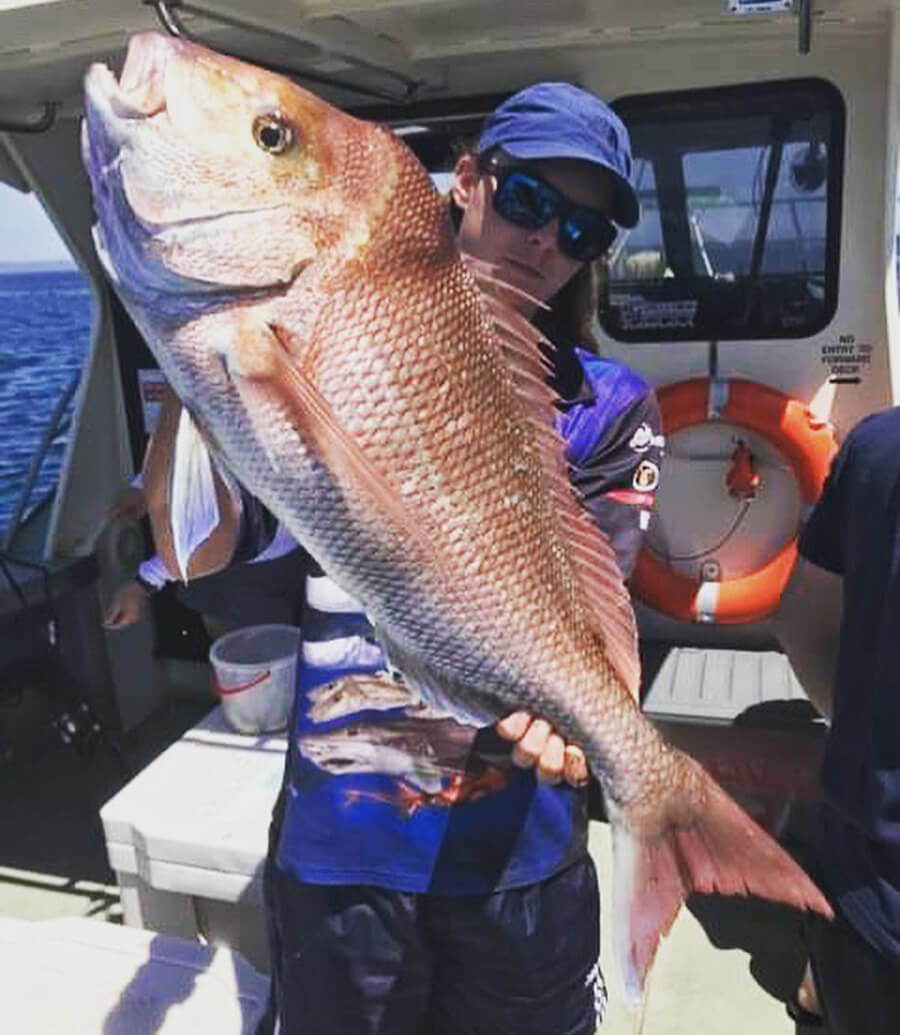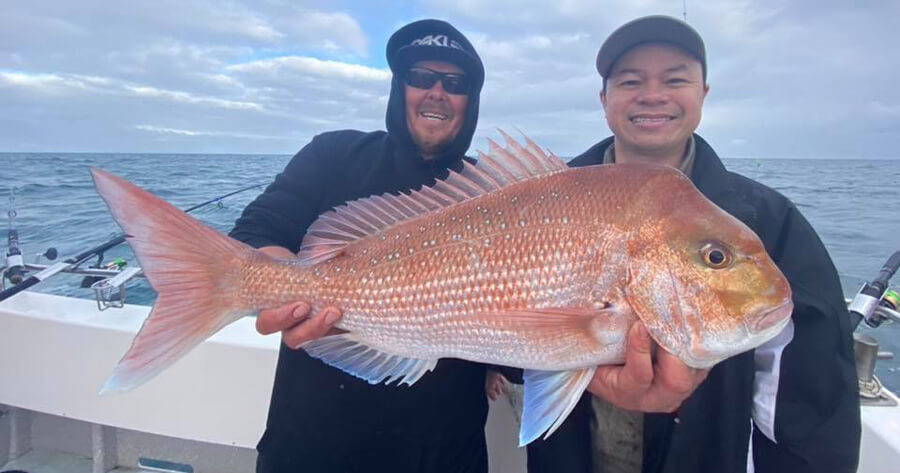 The Reel Time Fishing Charters crews have been finding some quality fishing around Port Phillip Bay for their customers this past week.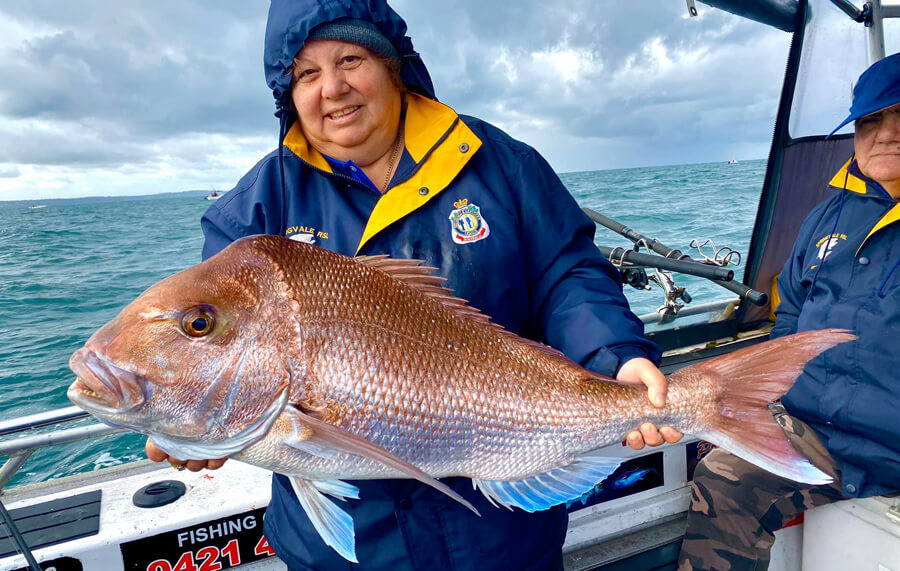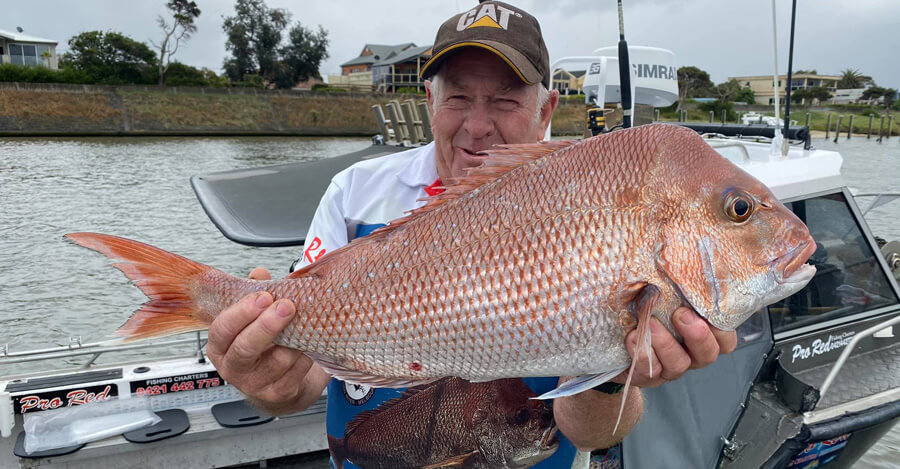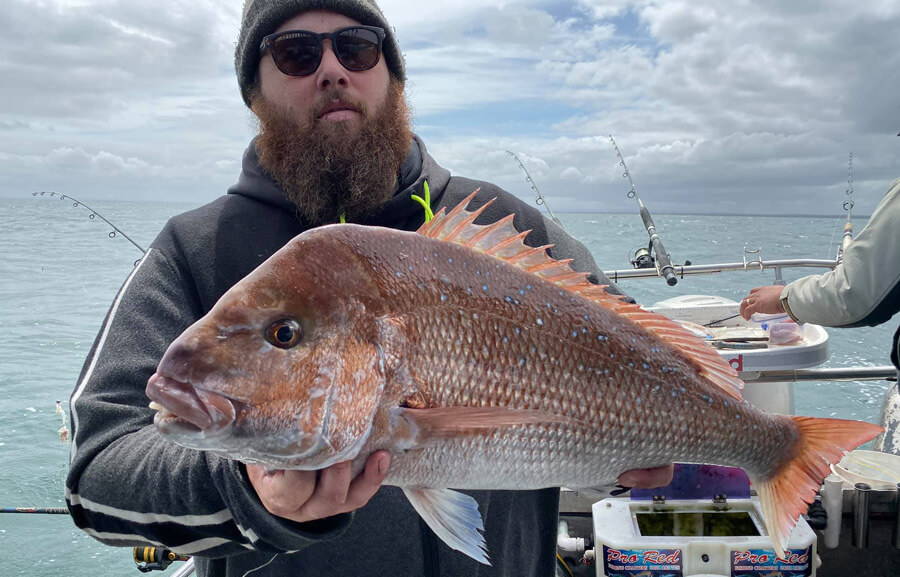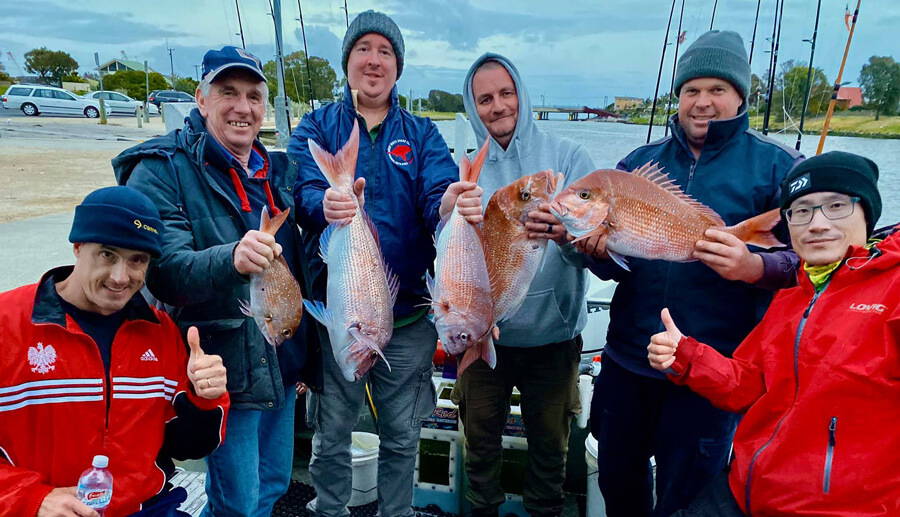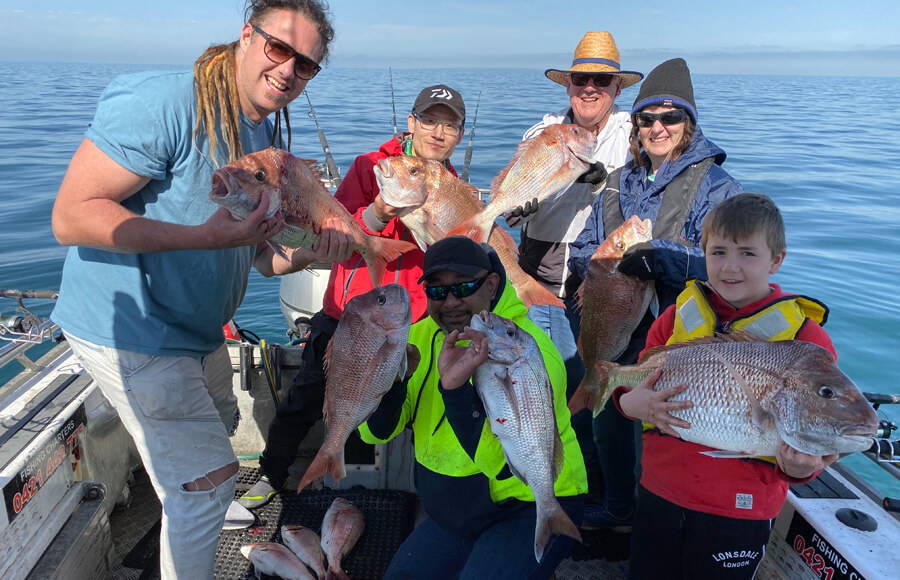 Jayson Turner from Pro Red Fishing Charters got stuck into some cracking reds on Port Phillip Bay with his customers over the past week with no lack of quality coming aboard. The biggest fish for the week was caught by Springvale RSL club member Pollicina and measured 90cm.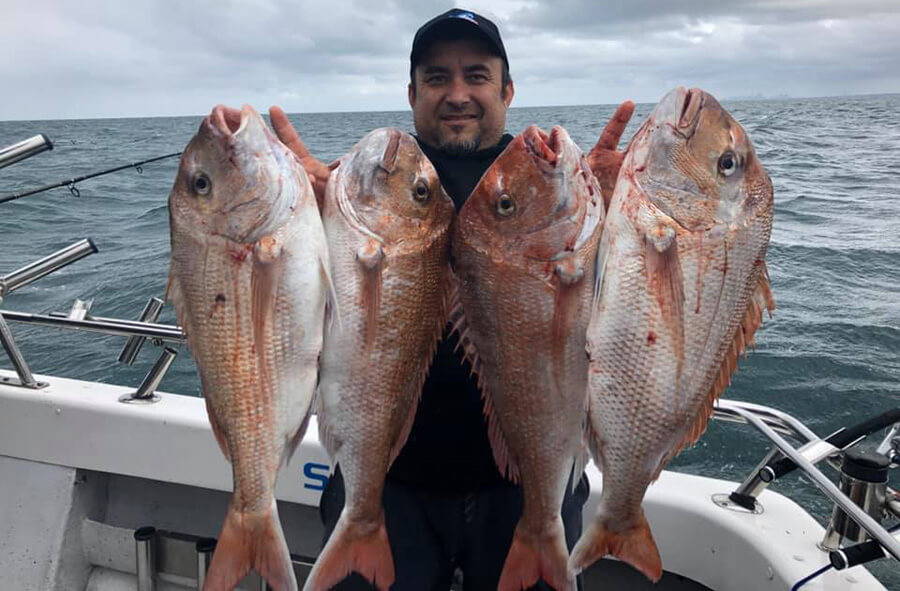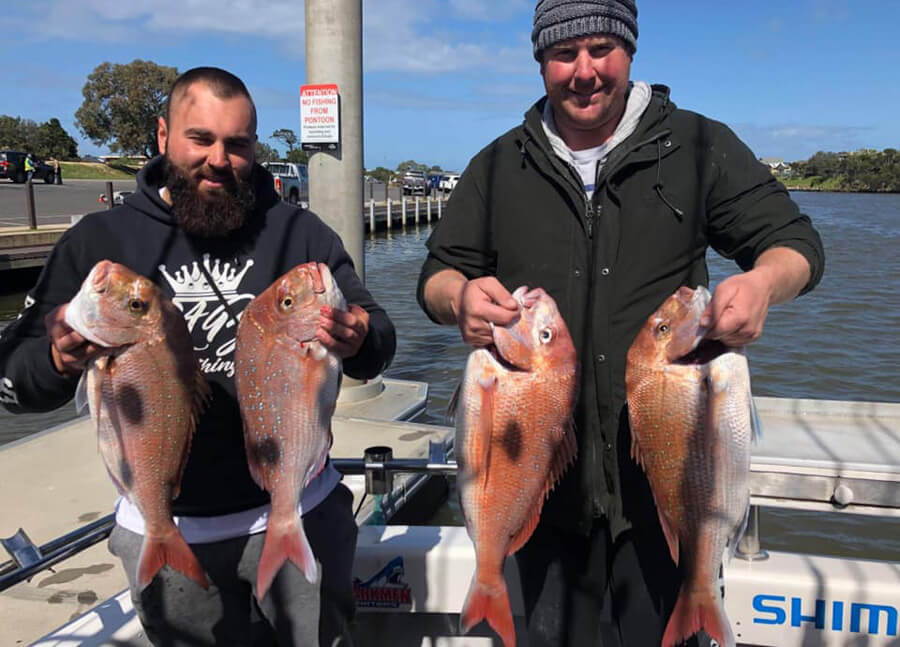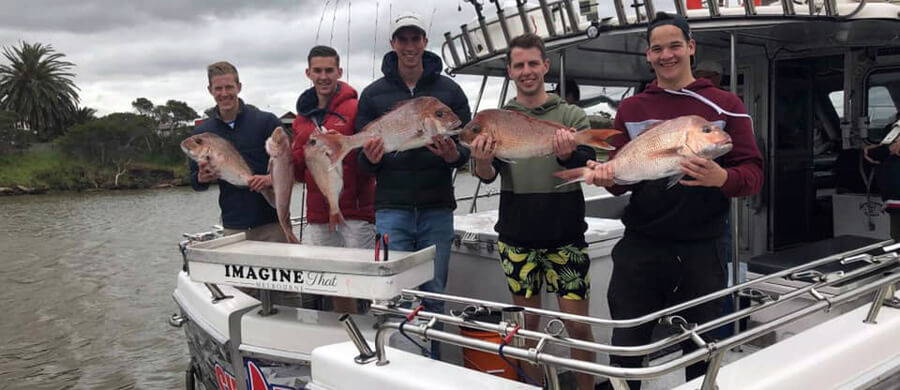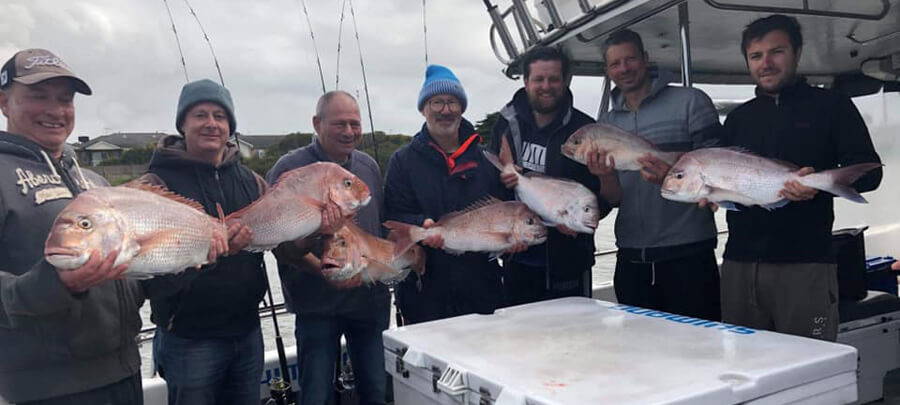 The guys from Sharkmen Fishing Charters broke in the new snapper gear they picked up from the shop recently with some fantastic snapper caught by their customers.
Chris O'Connell fished with his dad Michael off Black Rock using silver whiting and caught some nice fish in 8 metres of water with Michael's the biggest at 73cm.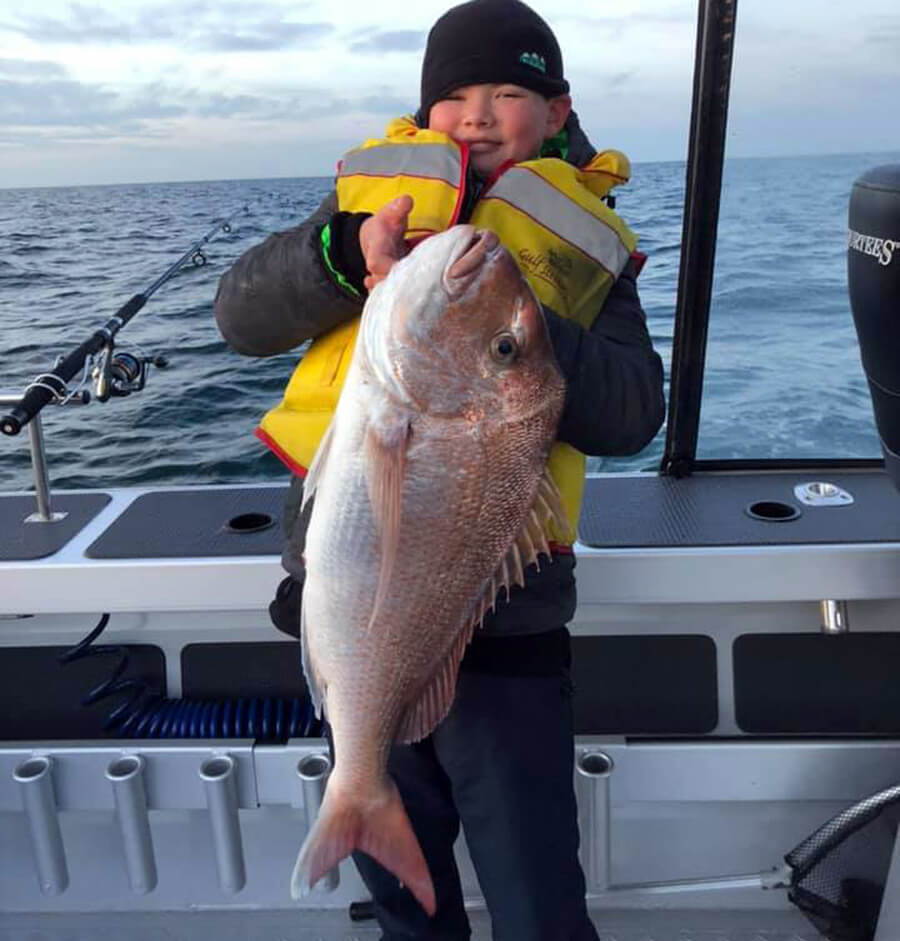 Michael Nakamura fished out from Black Rock in 8 metres of water and helped his son land this ripper snapper on a fresh squid strip.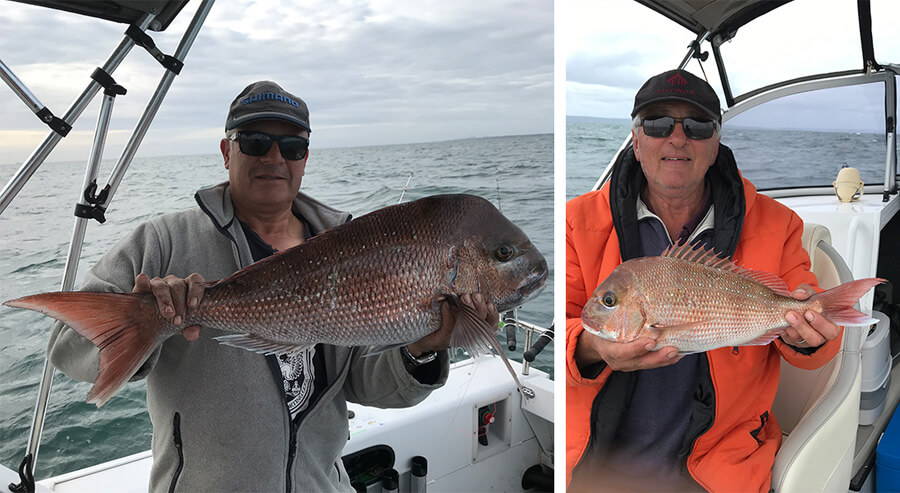 Sam Gianquinta took out his mate Udo off Chelsea and in 13 and 16 metres landed some fantastic snapper with their biggest going 80cm and was caught on calamari.
Alicia Calleja caught this nice 4kg snapper fishing out from Carrum in 15 metres.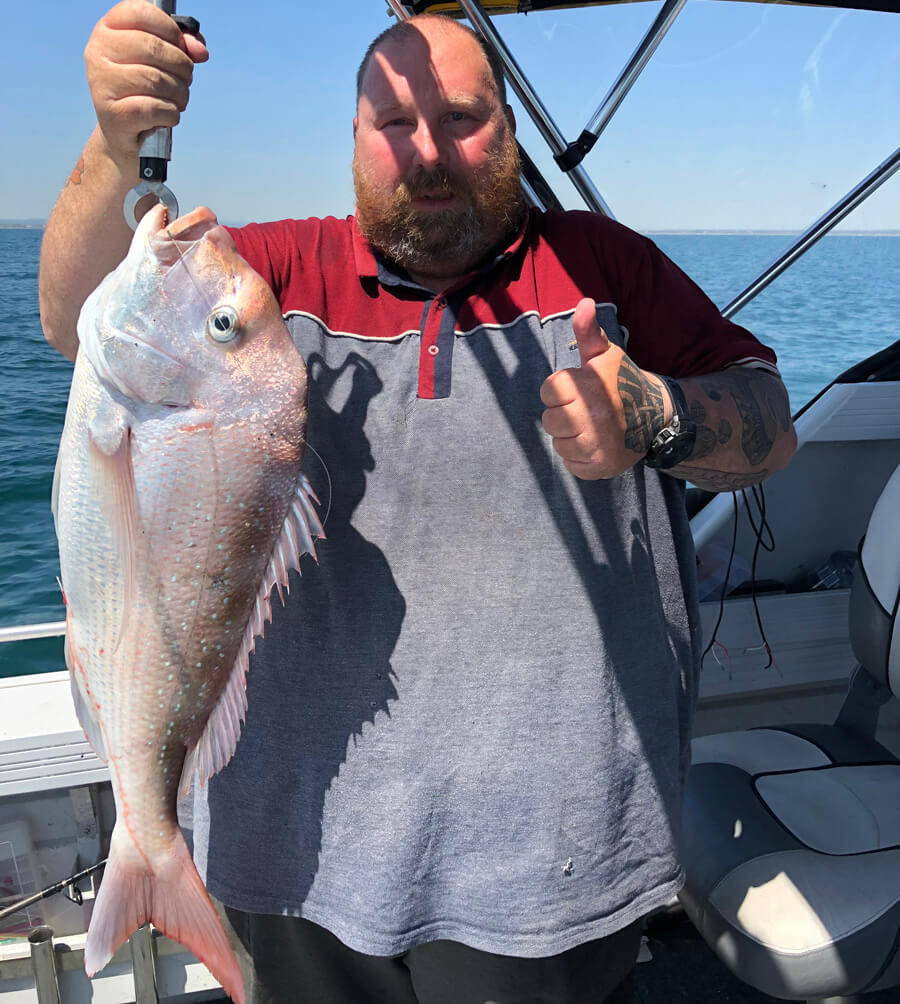 Troy started off his snapper season with a nice snapper caught off Carrum, north of the wreck.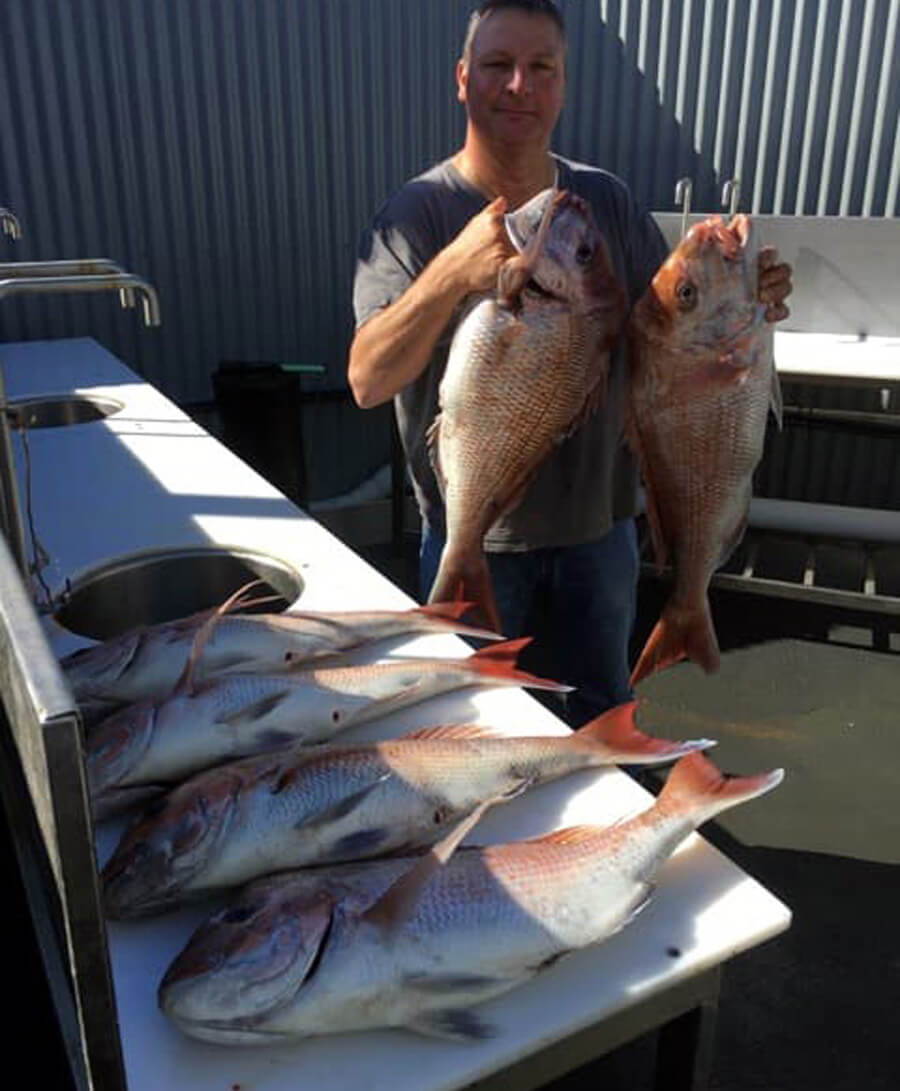 Peter Yerolemis and a mate fished out from Carrum in 14 metres of water and got their bag of fantastic snapper.
Simon Rinaldi from Red Hot Fishing Charters has found the bite to be hot during the tide changes fishing Port Phillip Bay at the moment with 18 metres out from Seaford being a great area.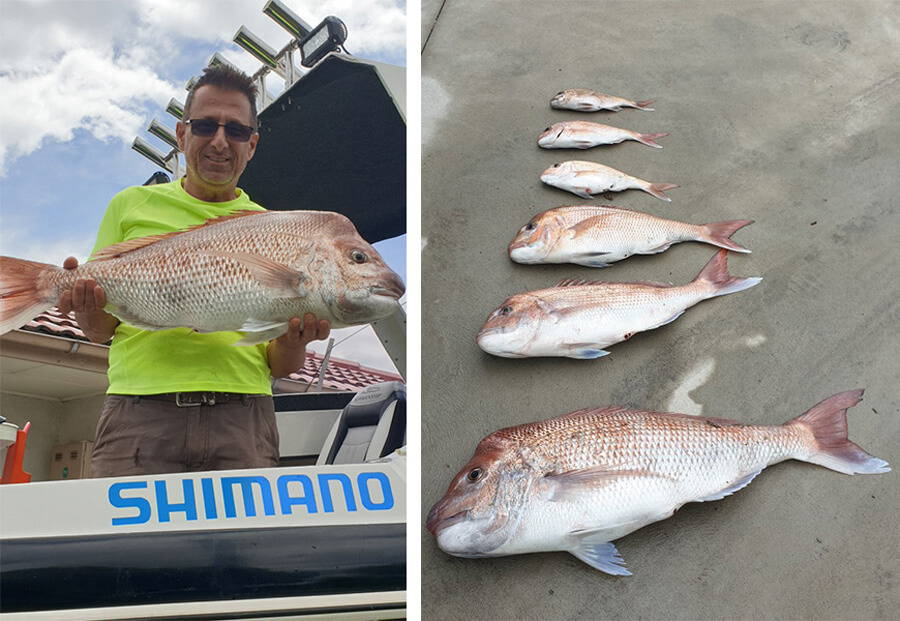 Tom Sidiropoulos got his bag fishing out from Frankston this week in 16 metres with the biggest fish weighing 8.4kg. Tom said the best bait was pilchards and silver whiting.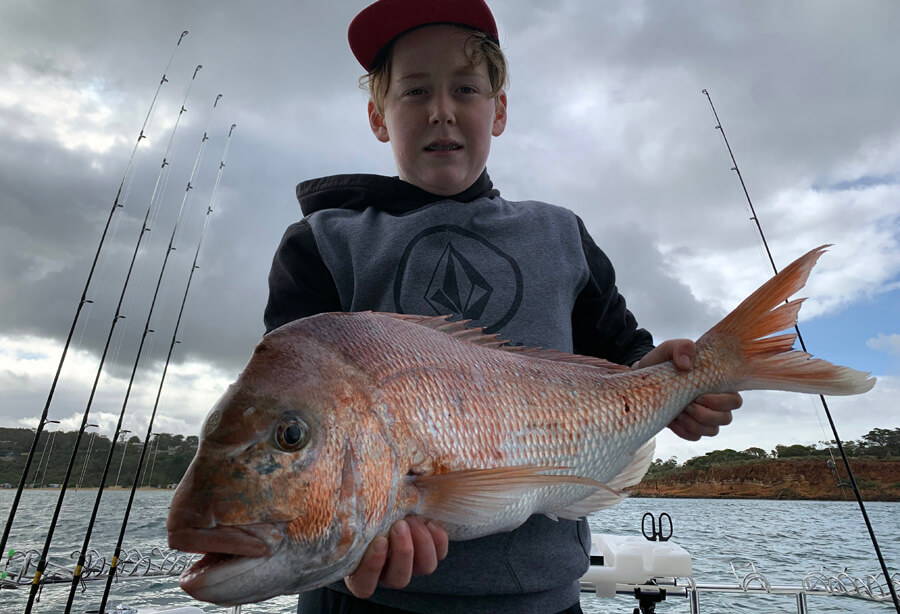 Jake with a nice snapper caught out from Mt Eliza this week during the tide change.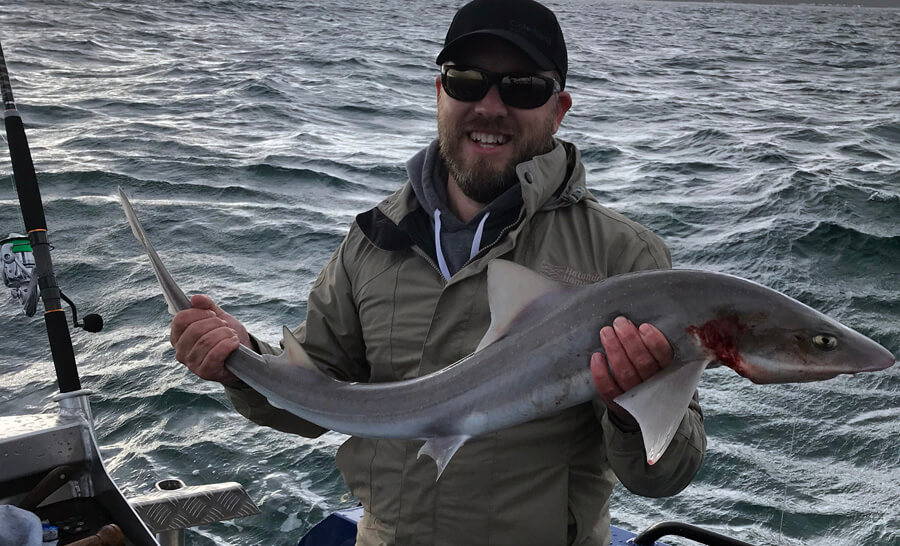 Mark Lambert had no luck on the snapper out from Mt Eliza this week but did catch a nice gummy shark in 18 metres of water on a whole squid for bait.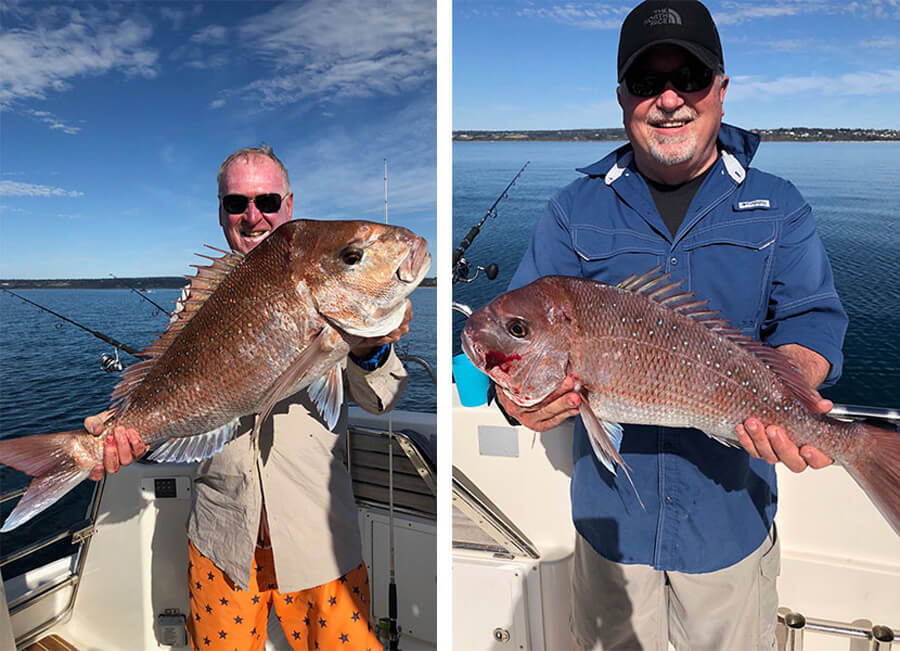 Michael Buxton, Andy Evans and Tony Sharp had a cracking day on the snapper on Monday landing a number of solid fish at Ansetts.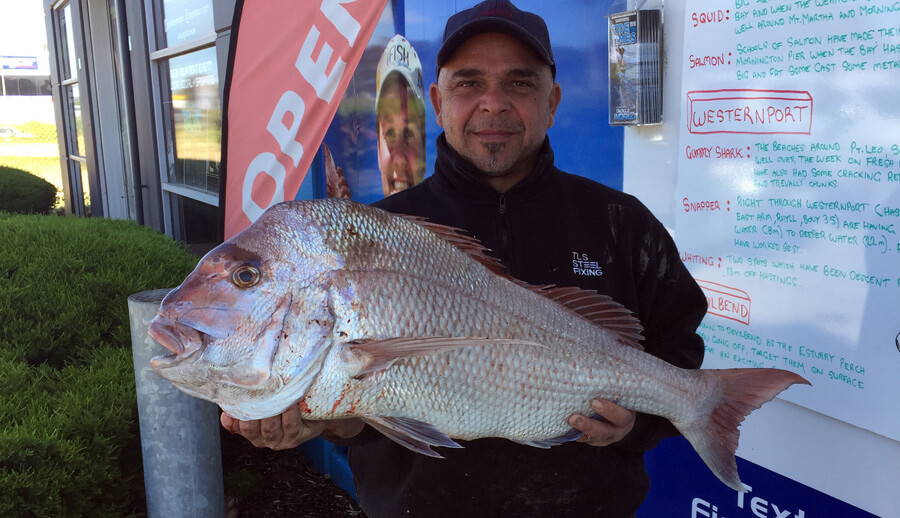 Marco Depropertis caught this cracking 8.68kg snapper fishing in 18.5 metres of water off Mornington at day break this morning using silver whiting for bait. Great fish Marco, thanks for popping in to weigh it.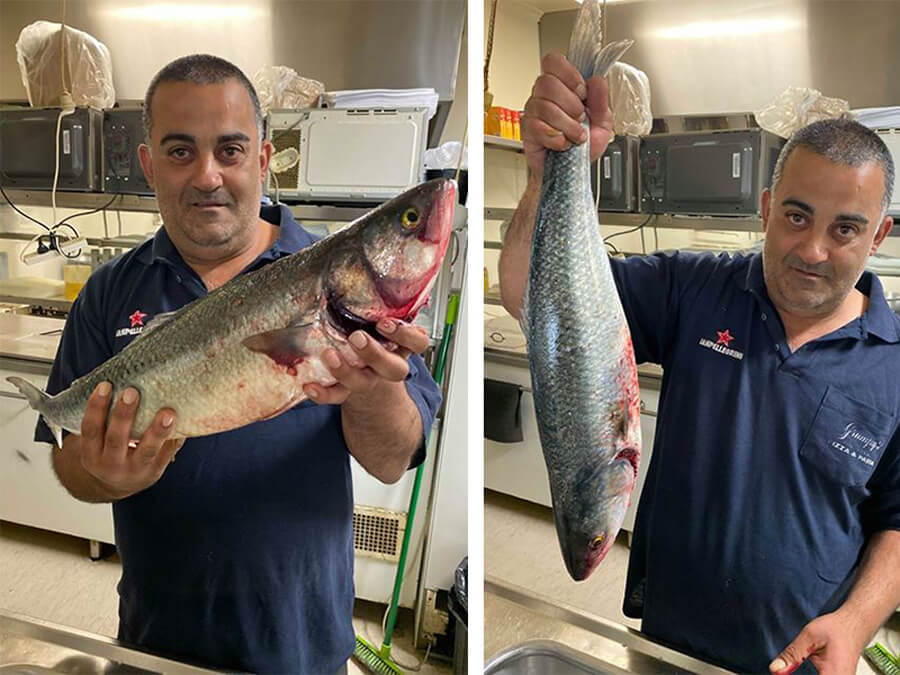 Michael Mark with a couple of thumping salmon caught from the Mount Martha rocks last week.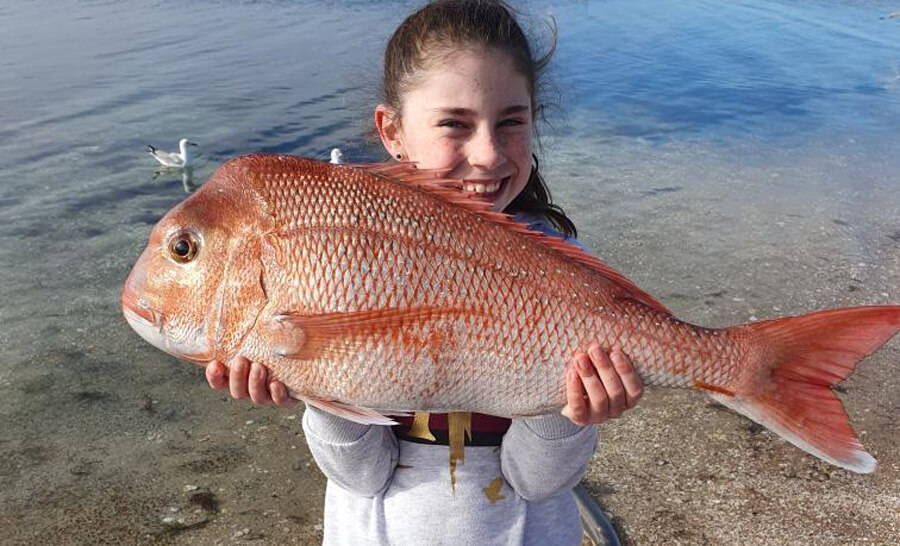 Destiny caught this cracking snapper in 7 metres of water out from Rye on the weekend.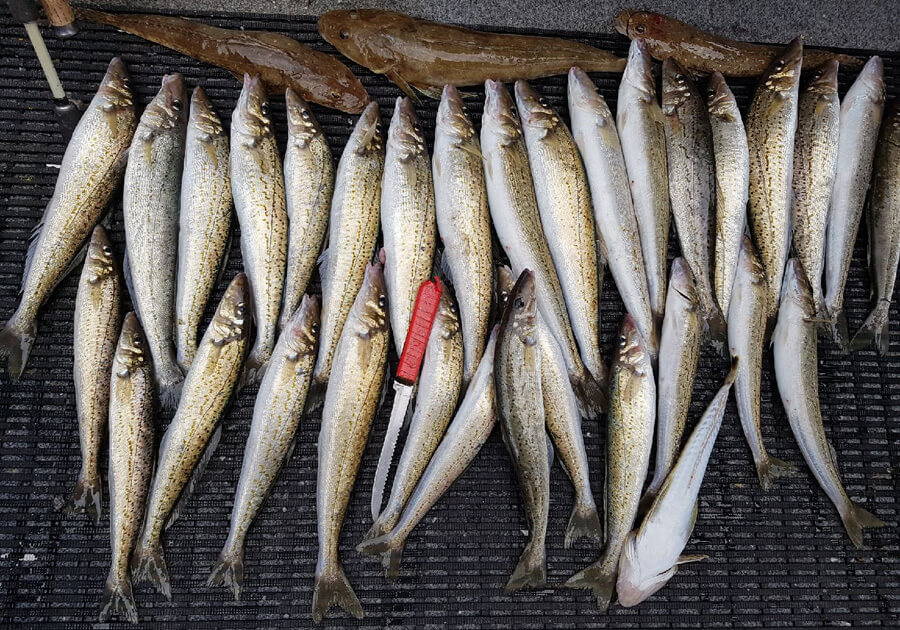 Mo and Rowan had a great session on the whiting fishing out from Tootgarook on Tuesday with the biggest measuring 43cm.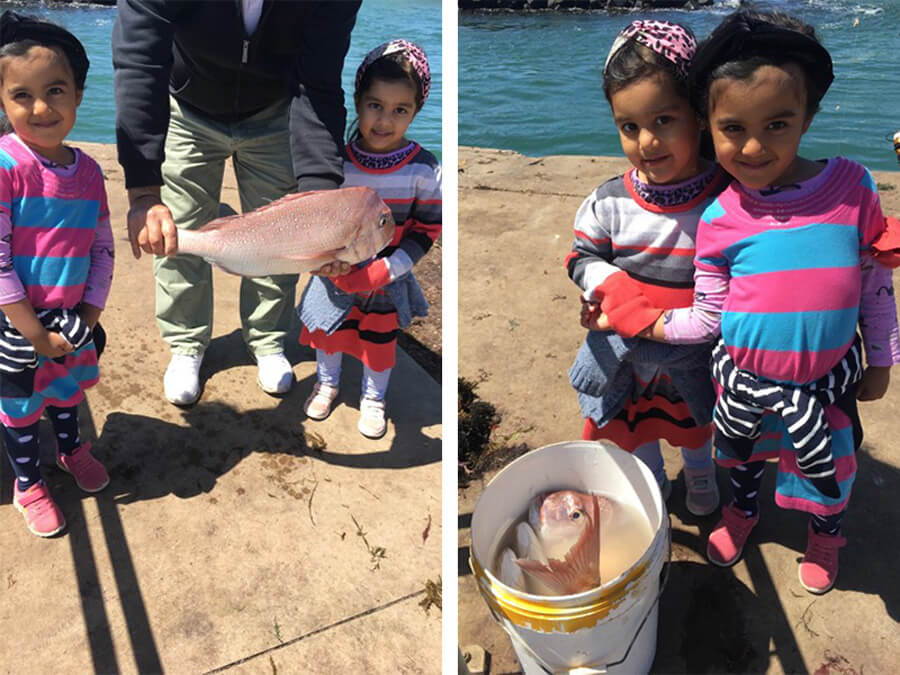 Adam Mizzi fished land based at Queenscliff with his two girls; Ally and Addi (4 & 5) and caught some nice snapper, well done girls!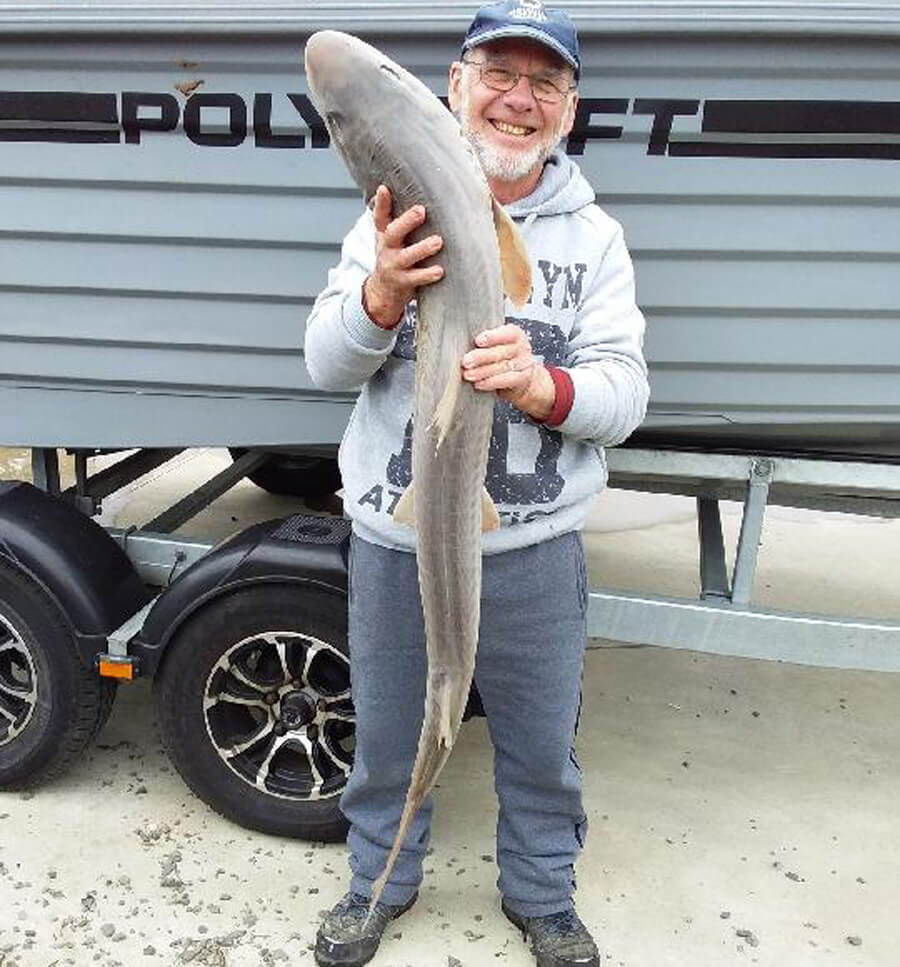 Lee caught his first big gummy caught out from St Leonards; the shark weighed in at 7kg (cleaned).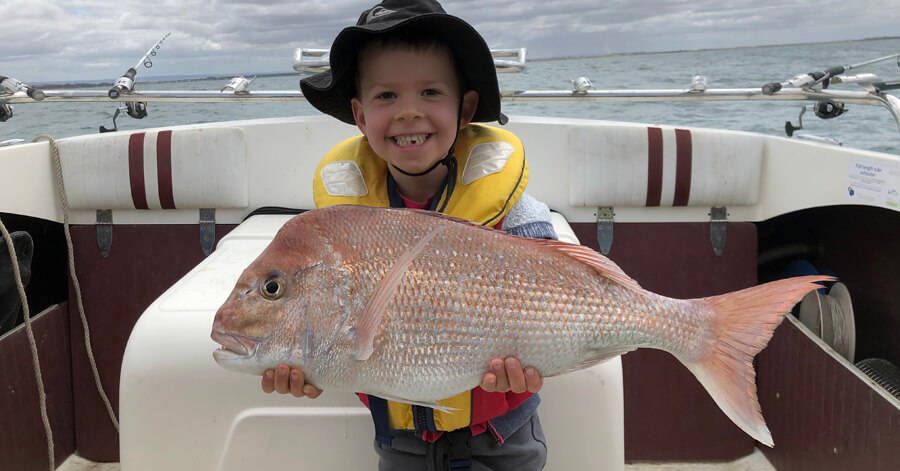 6yo Austin Lundy headed out around Corio Bay with his dad on Saturday and caught 3 fantastic snapper with the best fish (Austin's) measuring 66cm.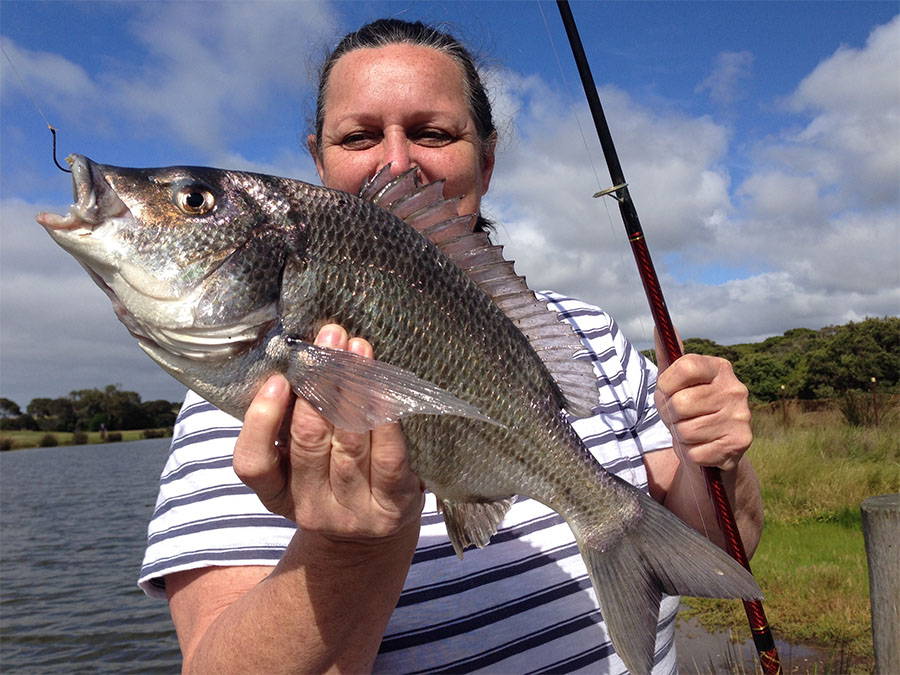 Deborah Straight with a stonker of a bream caught and released at Torquay using scrubworms for bait.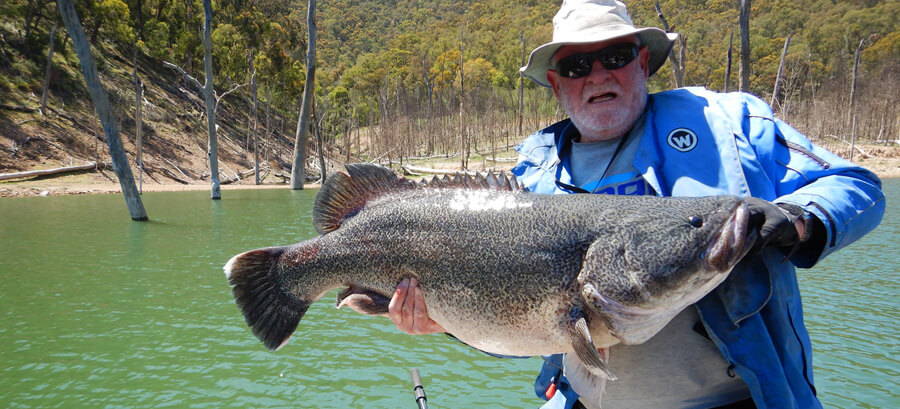 Staff member Don Newman landed this cracking Murray cod of 97cm while trolling a No1 Stump Jumper in gold chisel colour within 1km of the Jerusalem Creek boat ramp. Don thanks the nearby anglers that helped him take a photo as he was fishing solo, well done mate.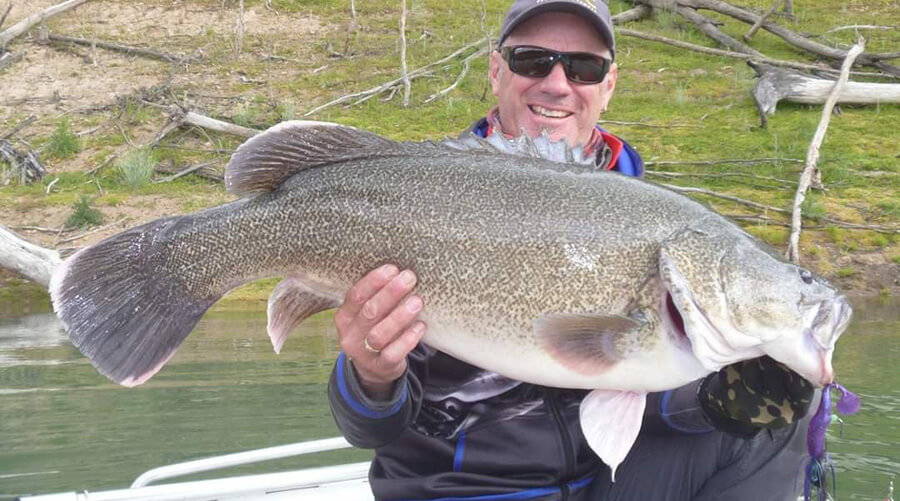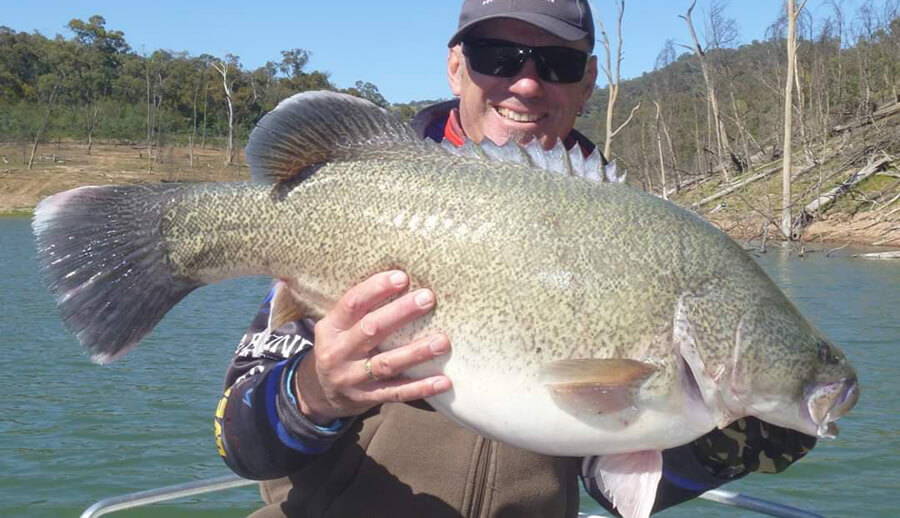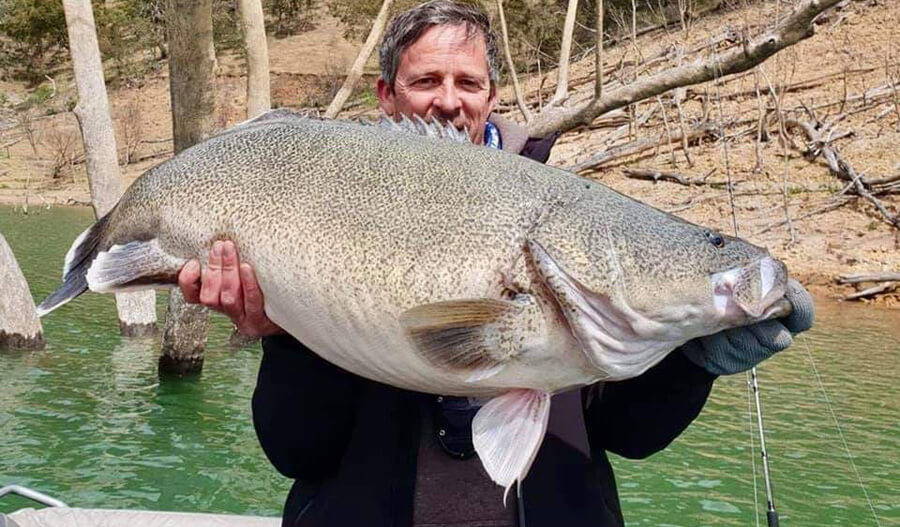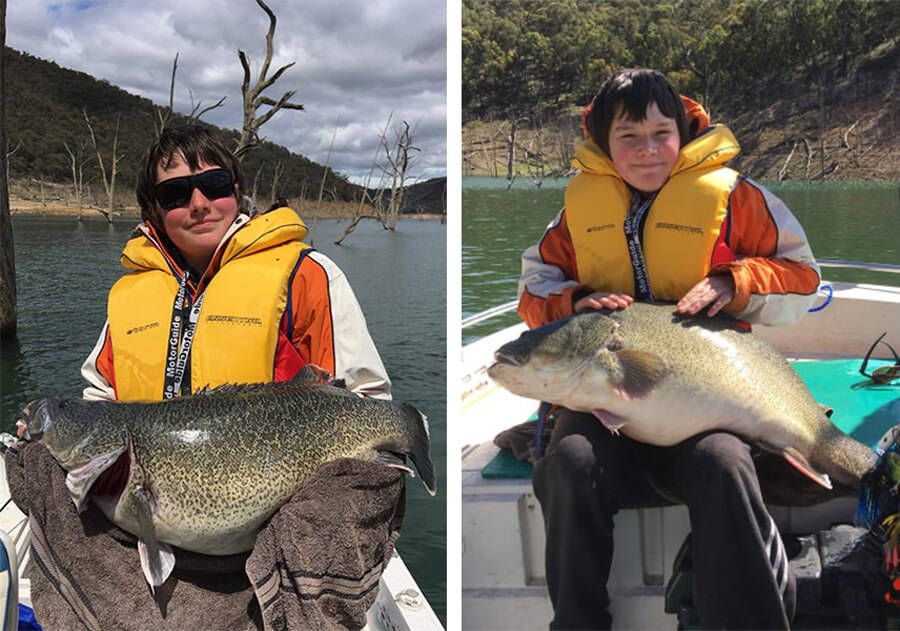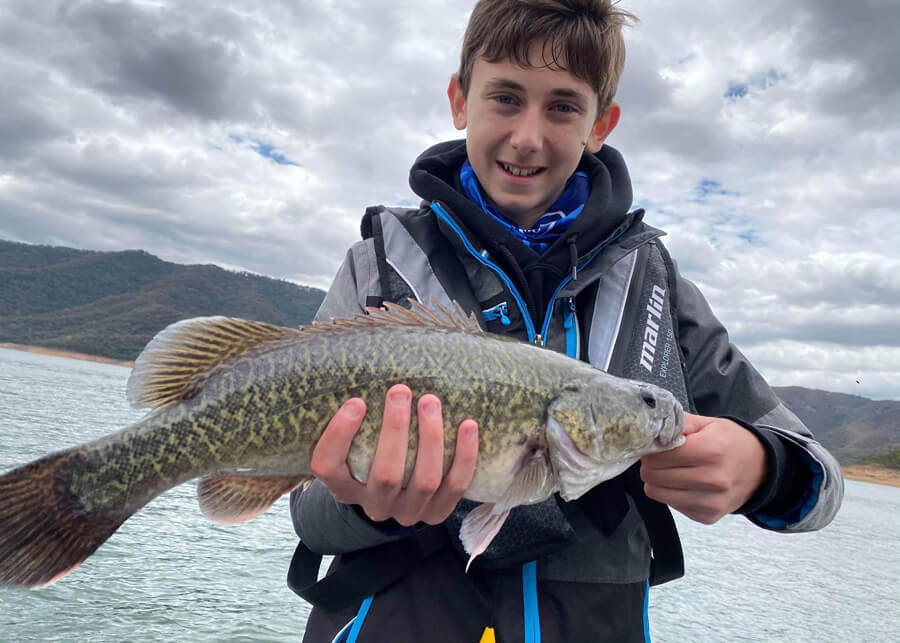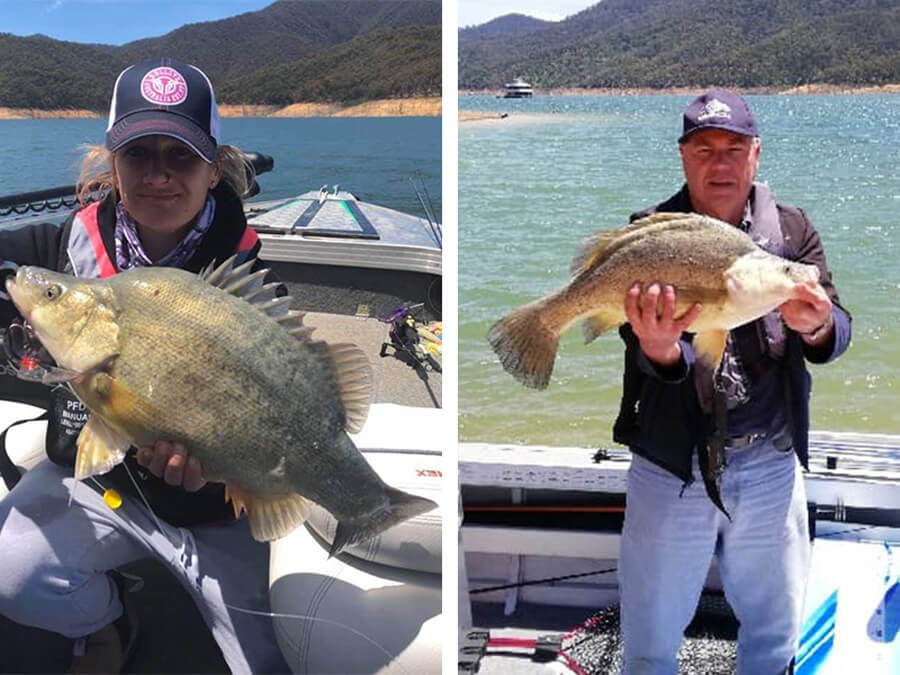 The Central Vic Lure Casters had their final round for 2019 at Lake Eildon on the weekend and some fantastic fish were caught. The round was won by cod guru Paul Thomas with some nice cod caught. Junior angler Jasper caught 2 nice fish with the biggest going 99cm. There was some good yellow belly caught also resulting in a very successful competition.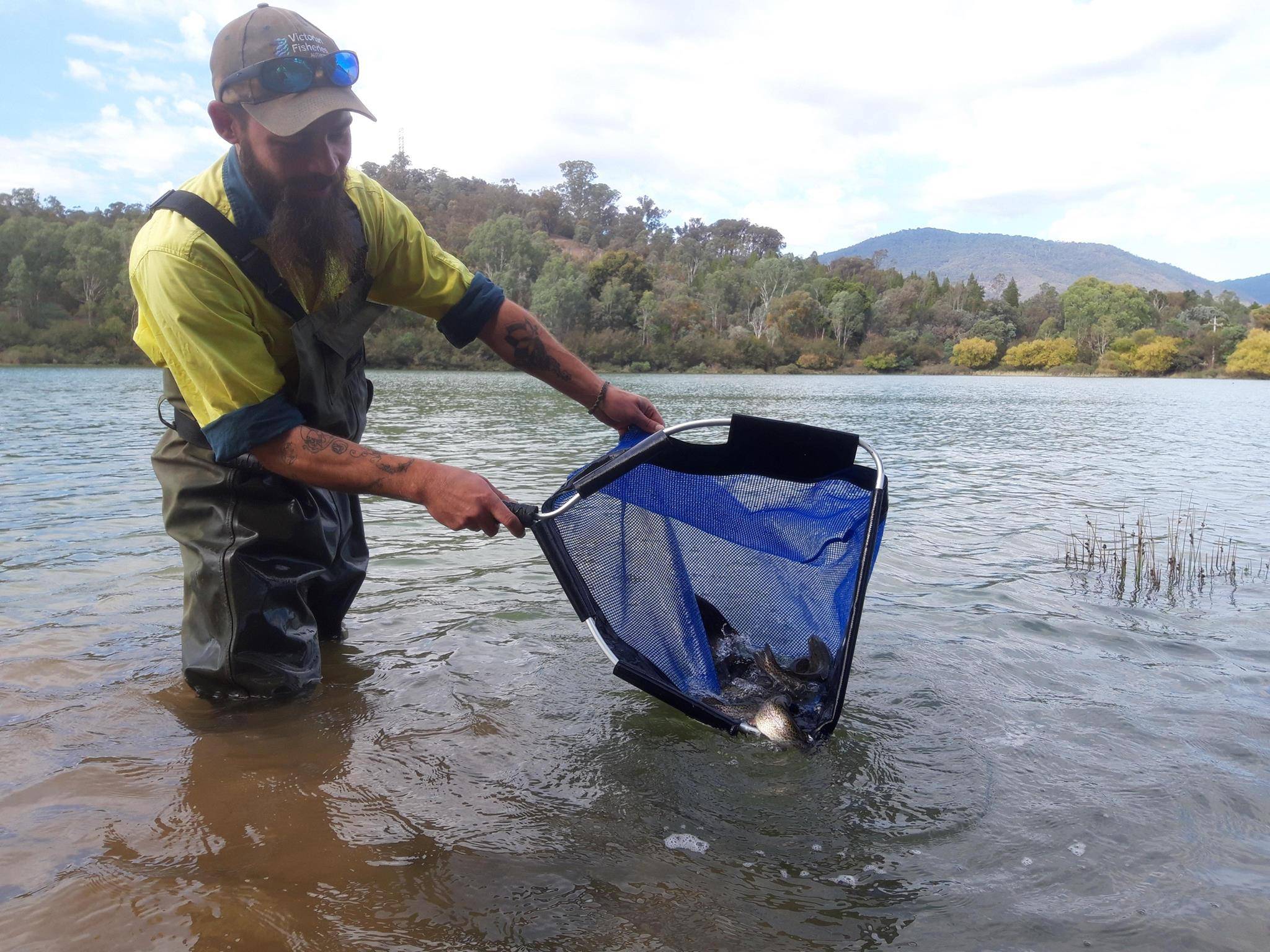 Casey FIelds received a share in 1350 rainbow trout that were stocked last week along with Lake Yarrambat.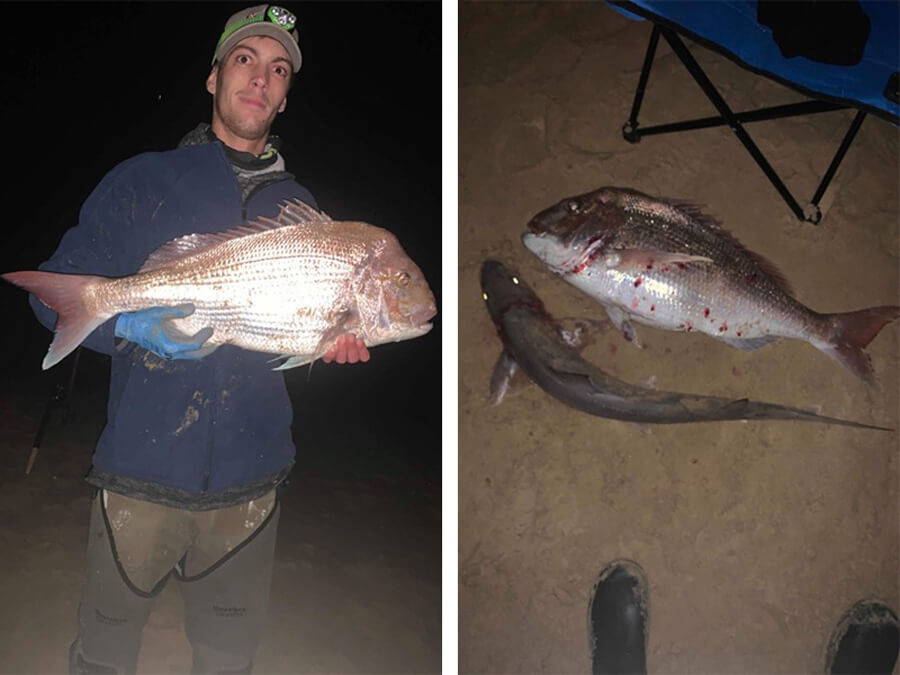 Brandon Scott caught the double header fishing the beach at Woodside with a nice snapper and gummy shark caught last week.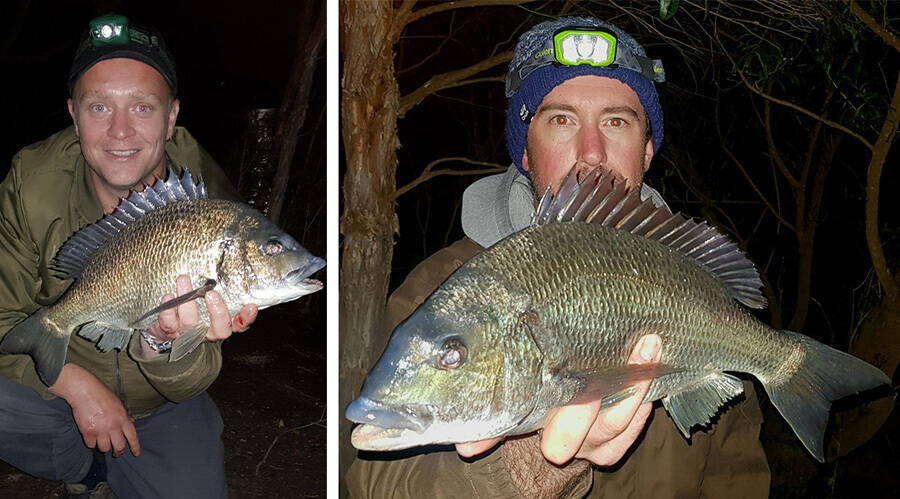 Slevo and a mate fished the Nicholson River and caught plenty of nice bream with 4 around the 40cm mark.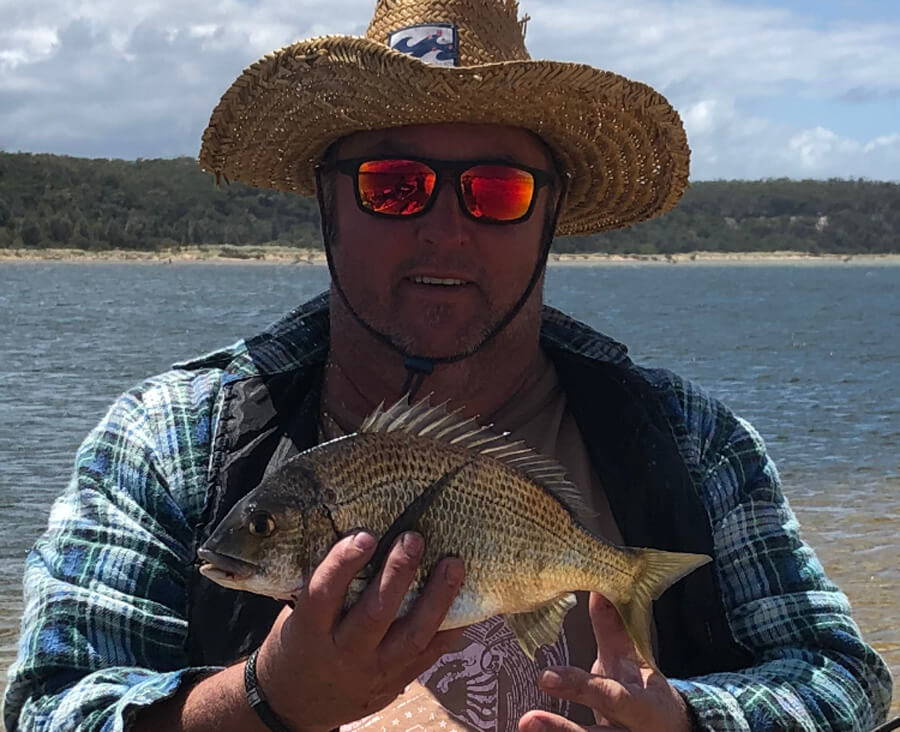 Chris Burgess caught this nice bream fishing the Snowy River at Marlo.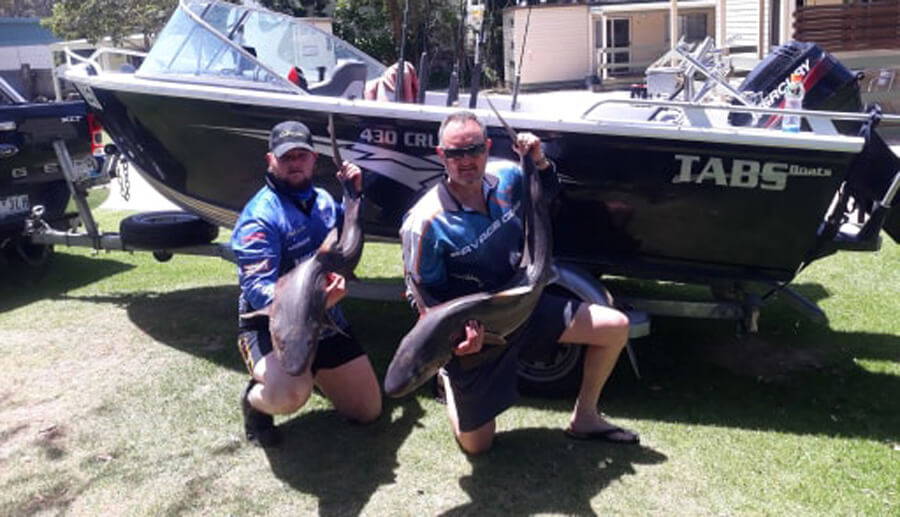 Dylan Gussenhoven headed offshore from Mallacoota near Gabo Island and found some cracking gummies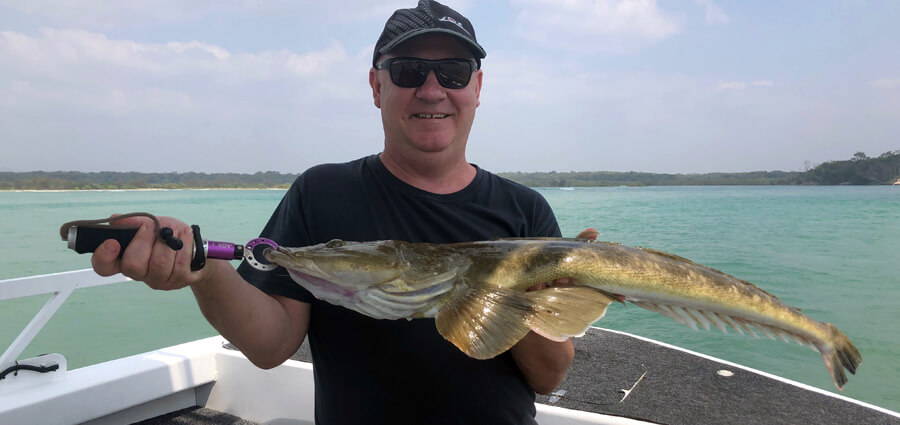 Michael Black caught and released these 2 cracking flathead going 93cm and 70cm fishing the Noosa River.
IFISH WITH TACKLE WORLD SERIES 14
TALKING FISHING - C31 TV - TUESDAYS @8.30PM
Catch "Talking Fishing" on Melbourne's C31 TV (CH44) at 8.30pm each Tuesday night. Staff members David Kramer and Adam Ring together with Steve "Trelly" Threlfull host Australia's only "Live to Air" fishing television program at this prime time-slot. Put Tuesday night's at 8.30 away in your weekly diary of TV shows to watch!
Starfish have no brains.

Good Luck with your fishing and stay safe on the water,

The TEAM at Tackle World Cranbourne & Mornington