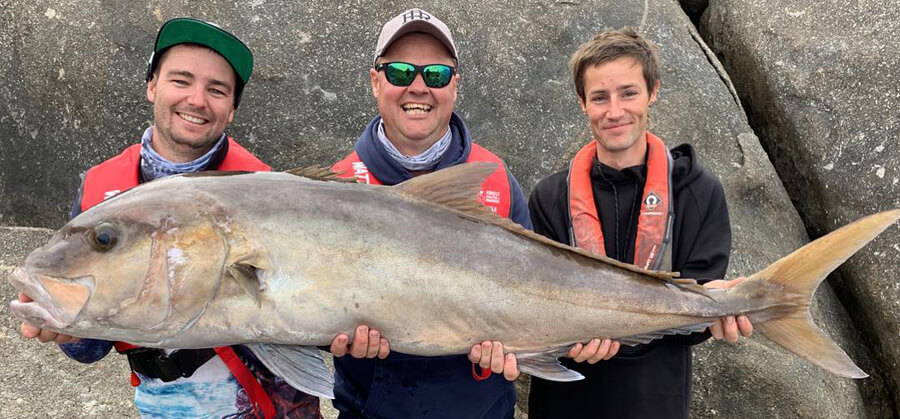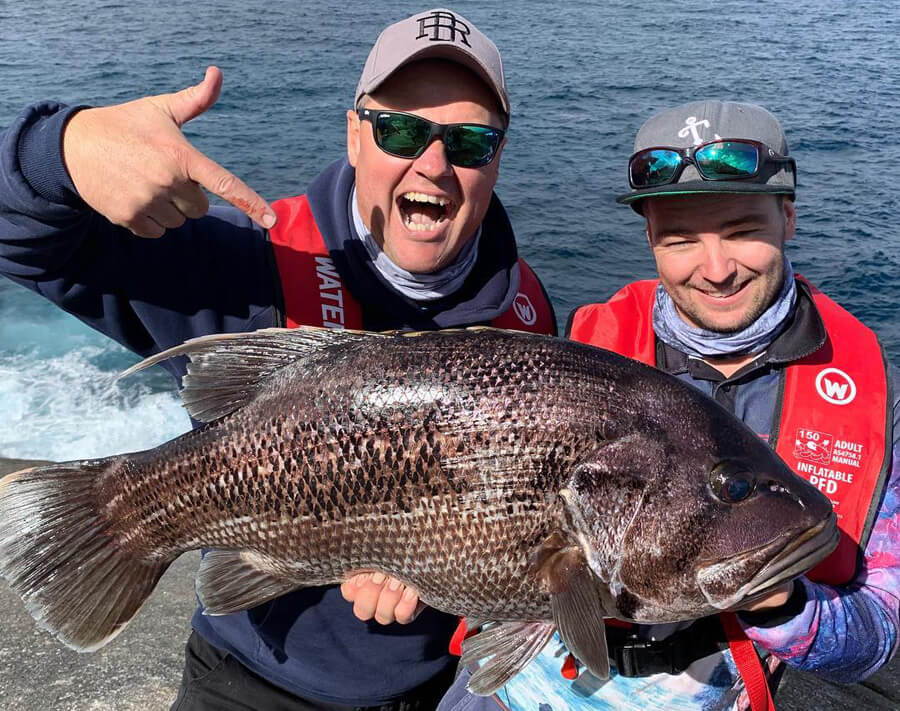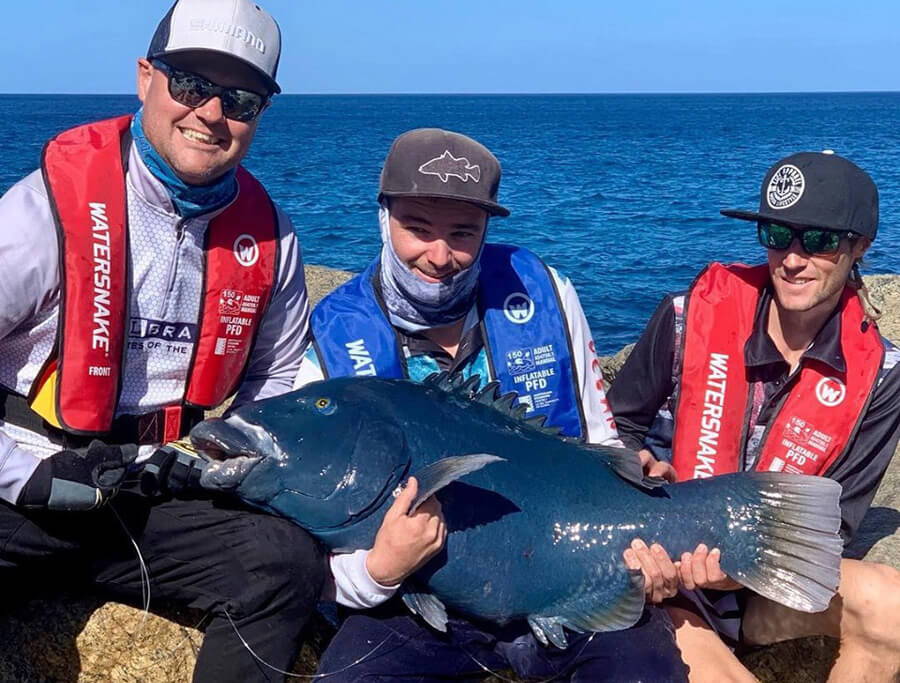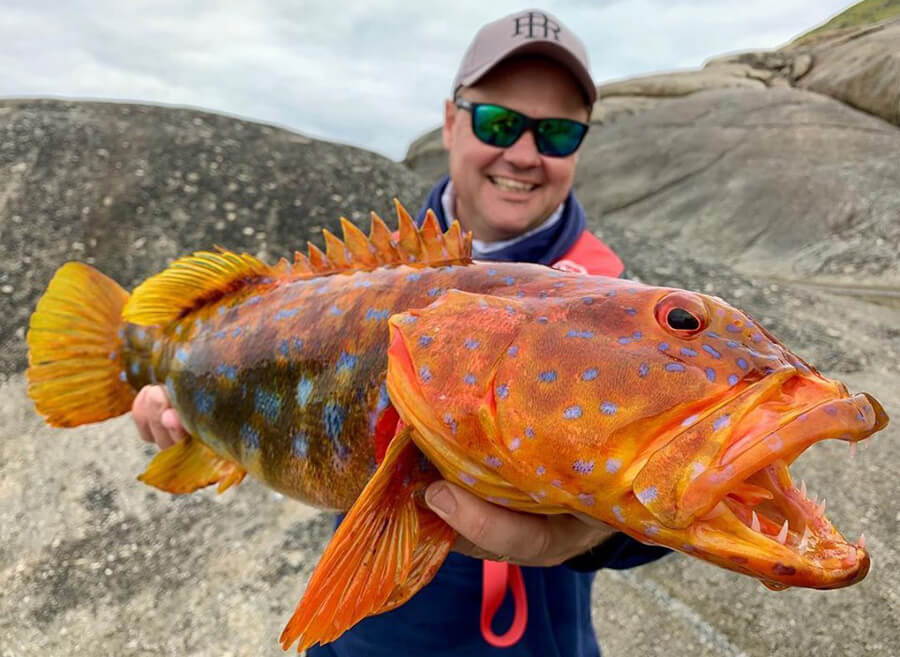 Paul and the IFISH crew have spent the past 7 days fishing around Perth, Western Australia, starting with fishing with the Dixon Brothers doing some land based rock fishing in remote locations from Albany to Lancelin. While fishing on the rocks they were able to catch West Australian dhu fish to 82cm, Samson fish to 1.4 metres on Squidgy Whip Bait soft plastics, harlequin fish, blue grouper to over 50lb and aussie salmon to over 10lb using a variety of baits including crabs on paternoster rigs.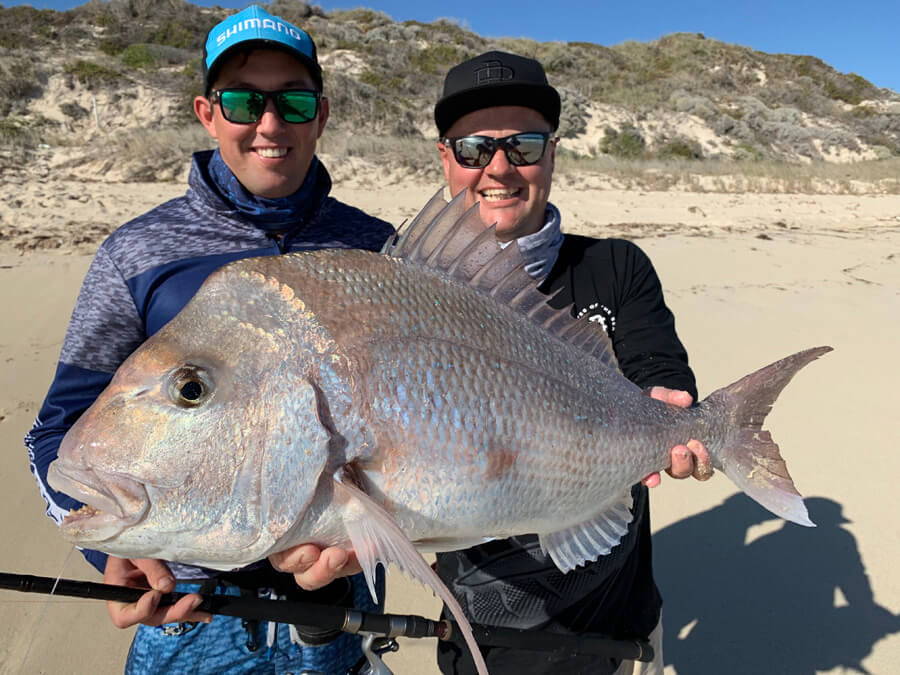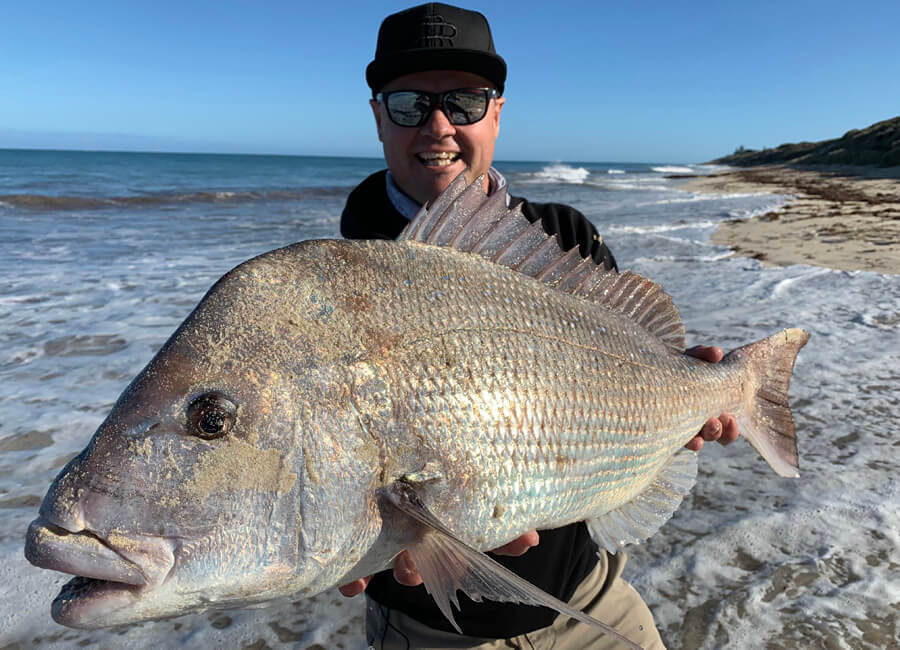 Next up the crew headed north with Perth Fishing Safari's to fish using drones from the beach. The crew managed to catch several massive snapper ranging from 6kg to over 7kg as well as a few smaller models while fishing in the middle of the day. Paternoster style rigs were used with twin snelled 7/0 Gamakatsu hooks that were then attached to the drone and flown out over 300 metres to get the bait into the hot zone, the results speak for themselves.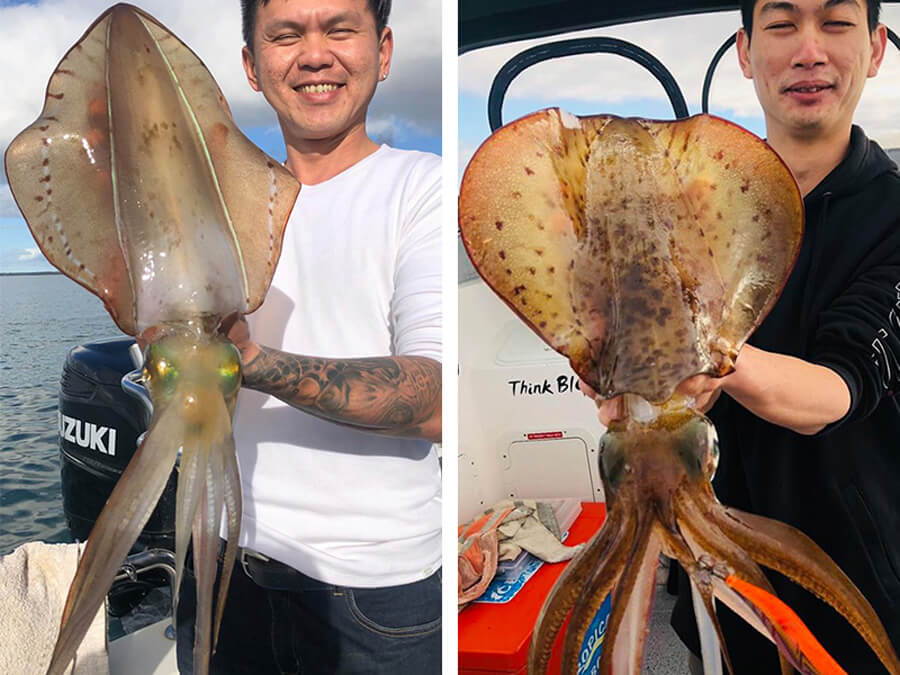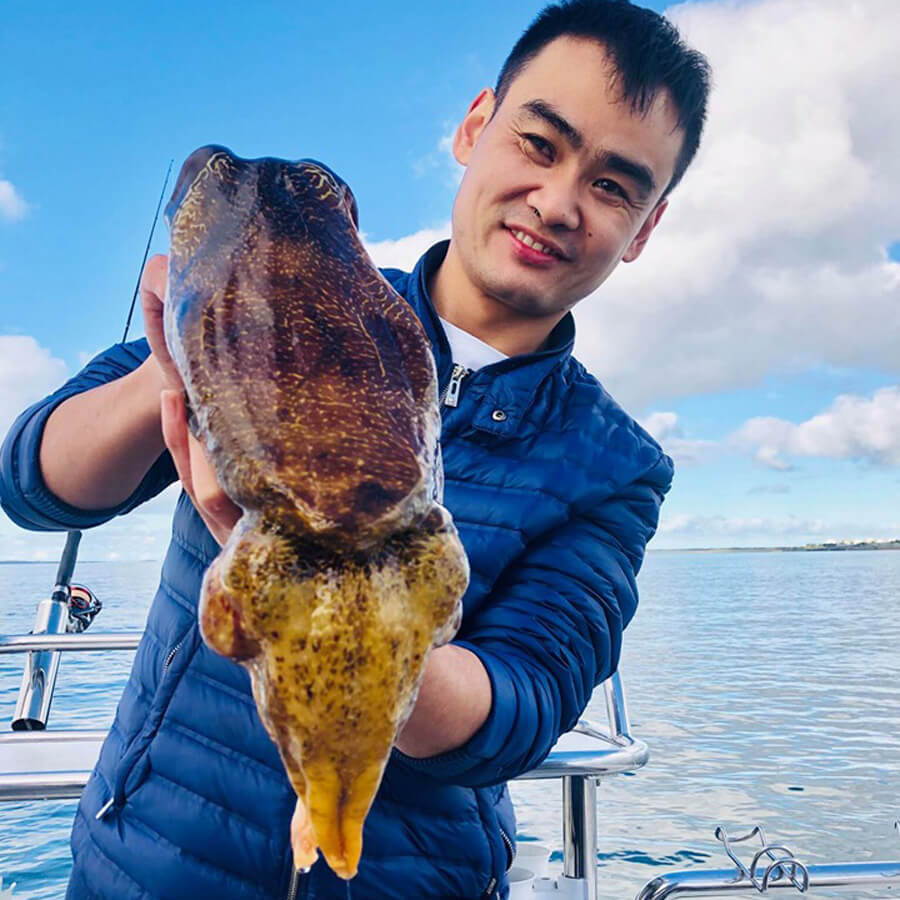 Shaun Furtiere from Think Big Fishing Charters had a few customers on board for a cracking session fishing Western Port on the weekend landing some solid calamari and a nice cuttlefish as well.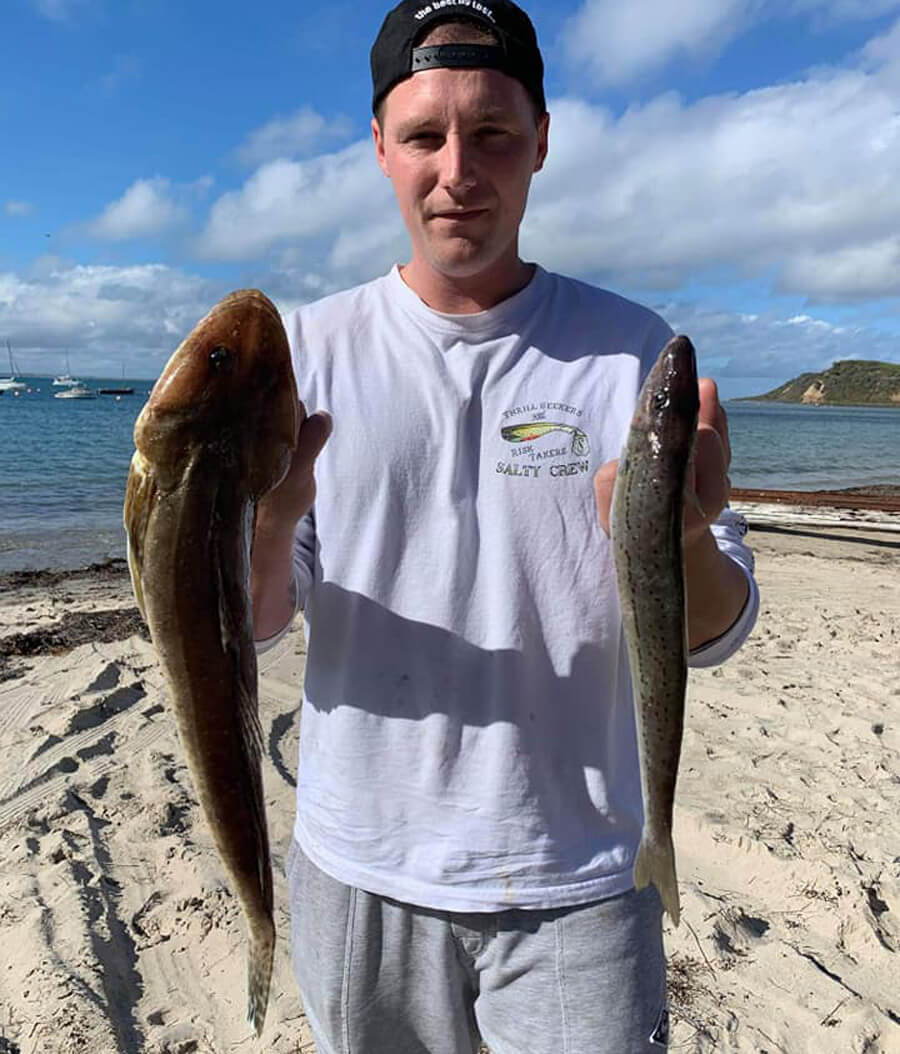 Karl Wilkinson and Brendon Hogg headed out from Flinders on Sunday fishing the incoming tide managing a nice 57cm flattie and a 38cm whiting.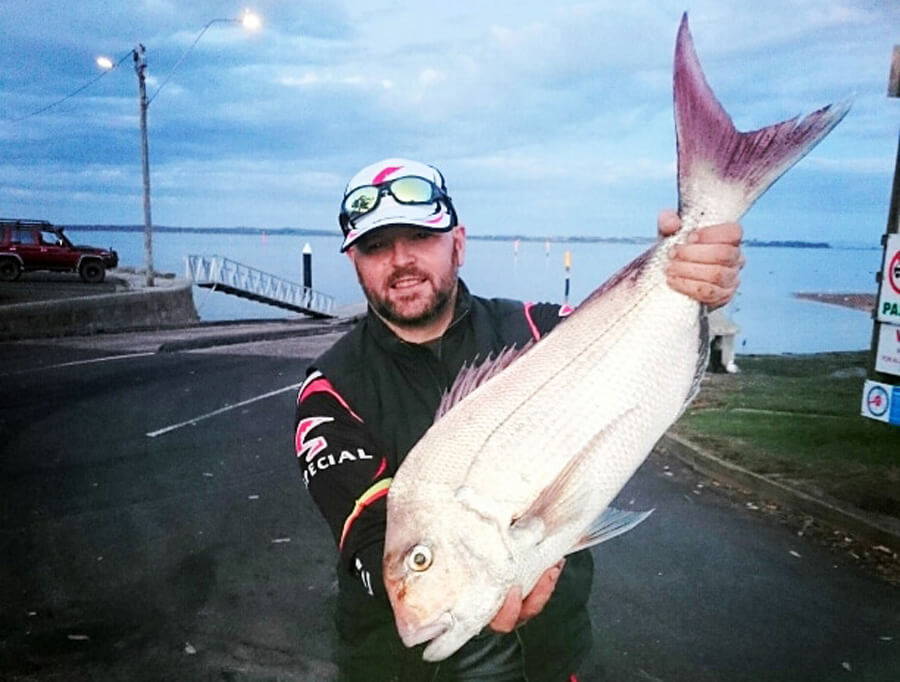 Andrew Kingston landed this nice 78cm snapper fishing out near Stony Point over the weekend. Well done mate!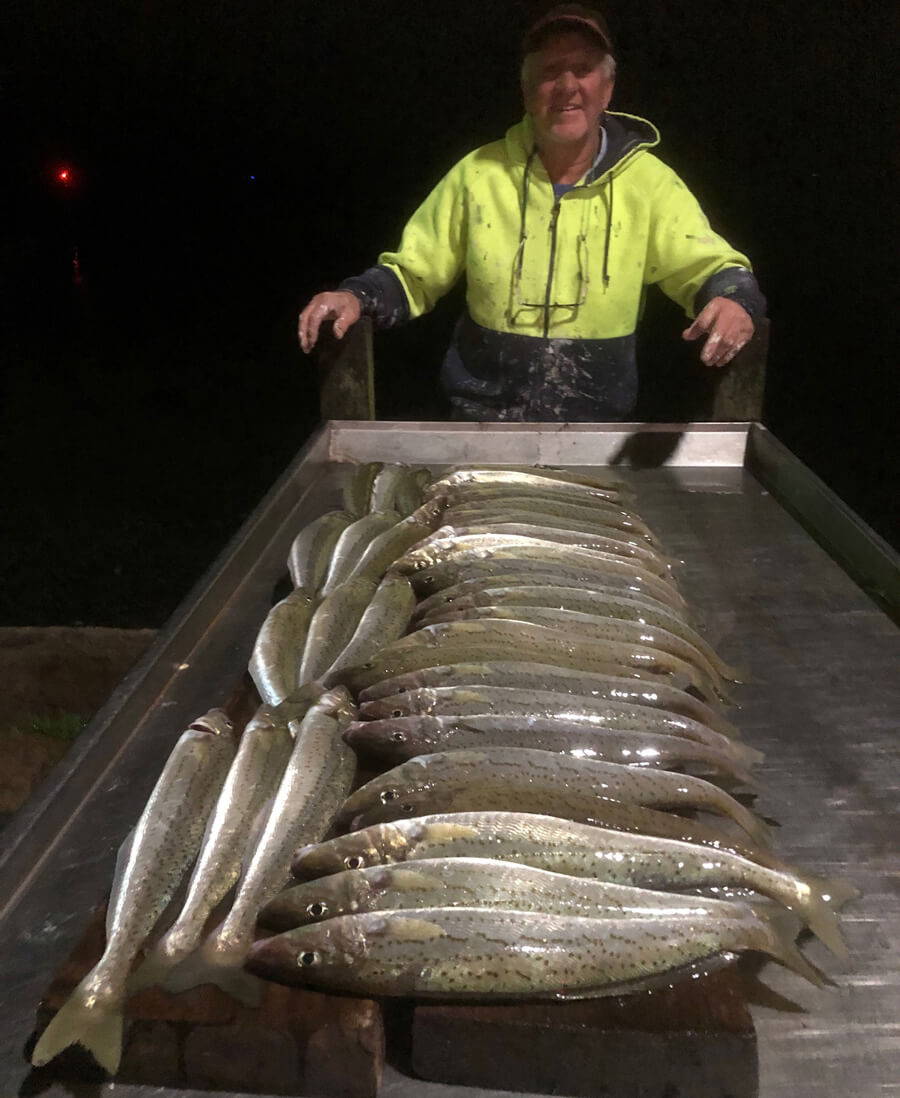 Graeme Smith and co landed a fantastic bag of whiting fishing last light at Tortoise Head bank.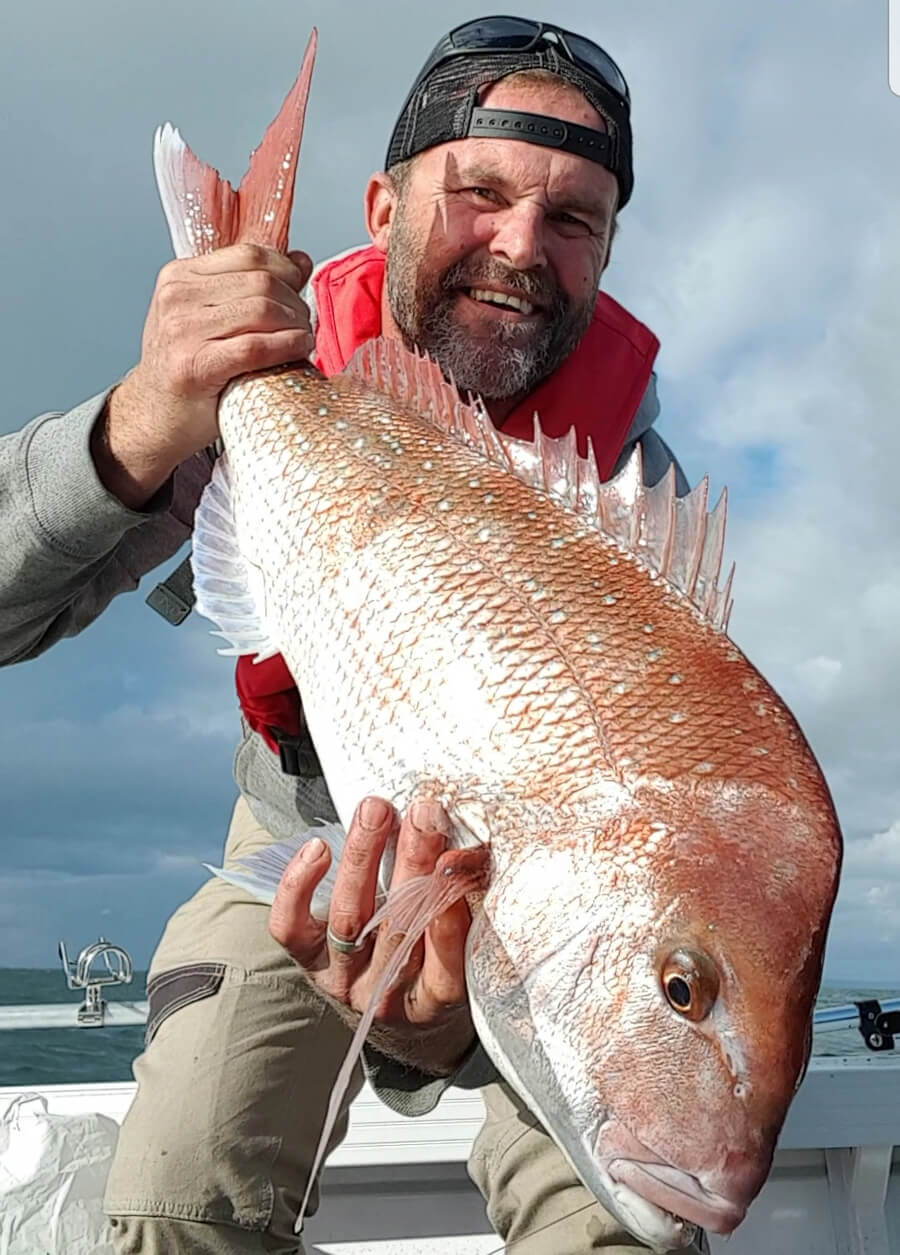 Andrew Ketelaar fishing around Joe's Island last week and managed a ripper snapper caught on fresh couta caught while trolling to his snapper spot.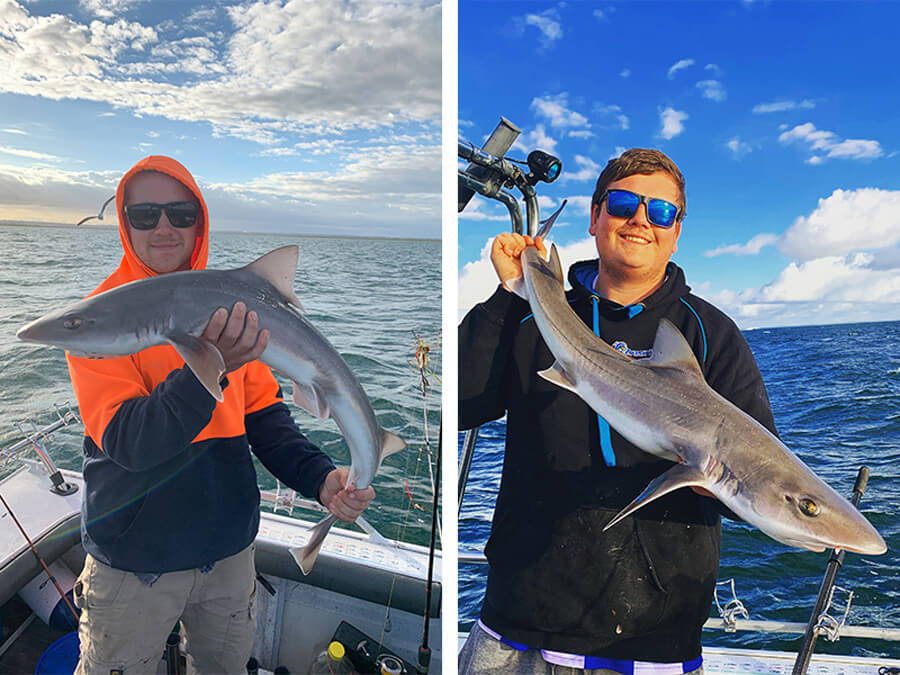 Chris Preston took good mate Daniel Redmond out to Quail Bank where they managed a couple of nice gummies on fresh grass whiting and wrasse.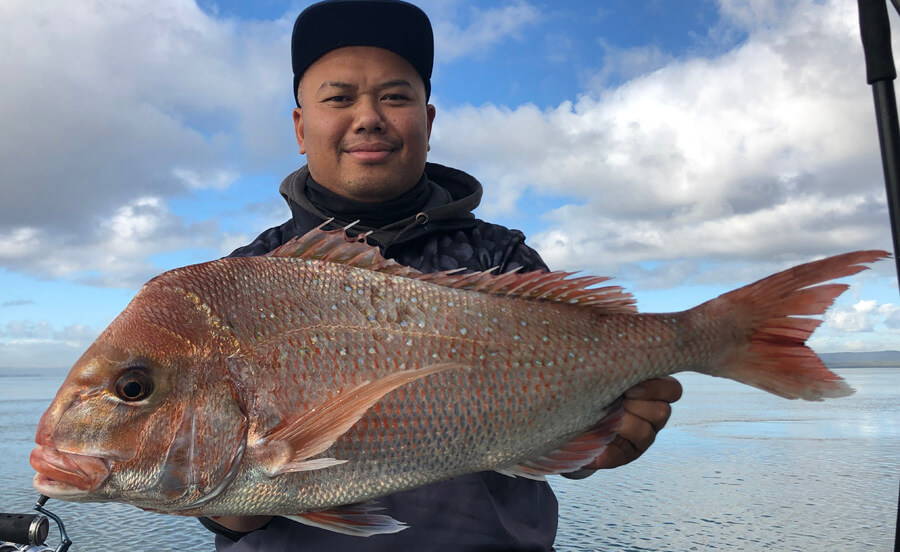 Heng Hrynken with one of 2 ripper snapper caught fishing the Top End using squid stips and pilchards during the run in tide on Monday.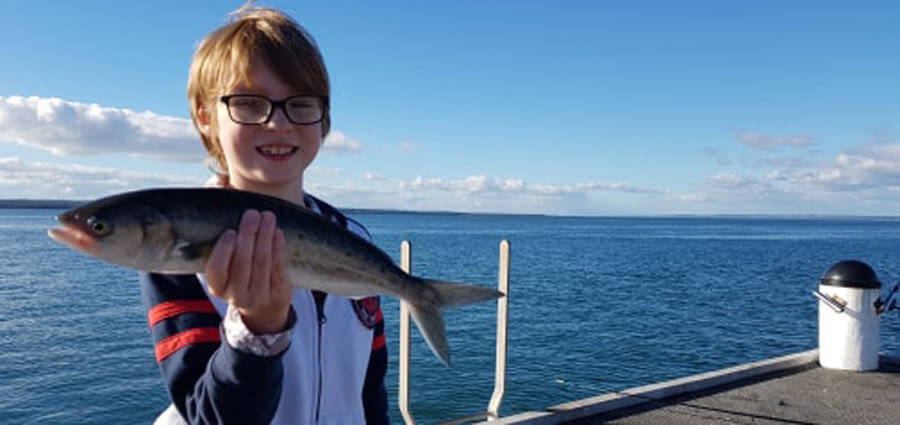 Damien Ikin took his step son Jesse to have a fish at the Corinella jetty and Jesse managed this thumping salmon of 40cm.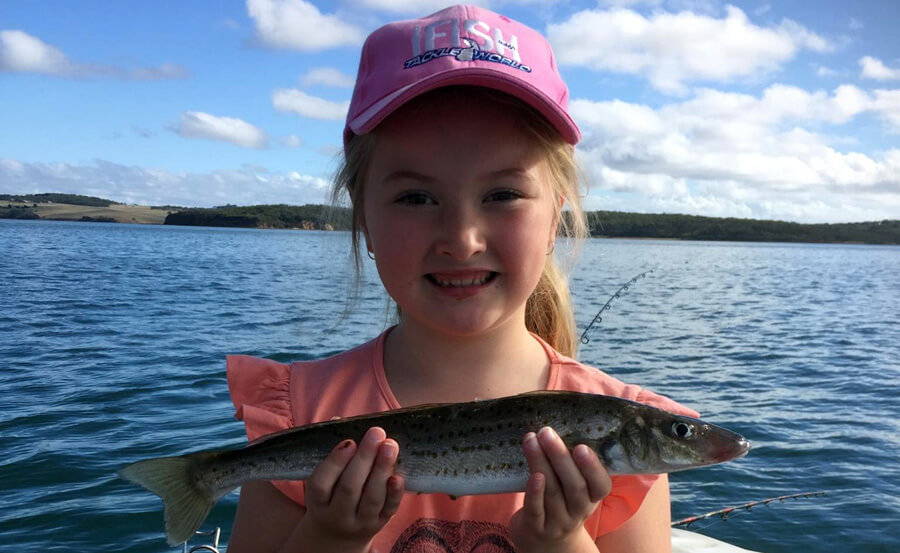 6 year old Madison Memery landed her first whiting fishing out from Rhyll, the fish measured 40cm.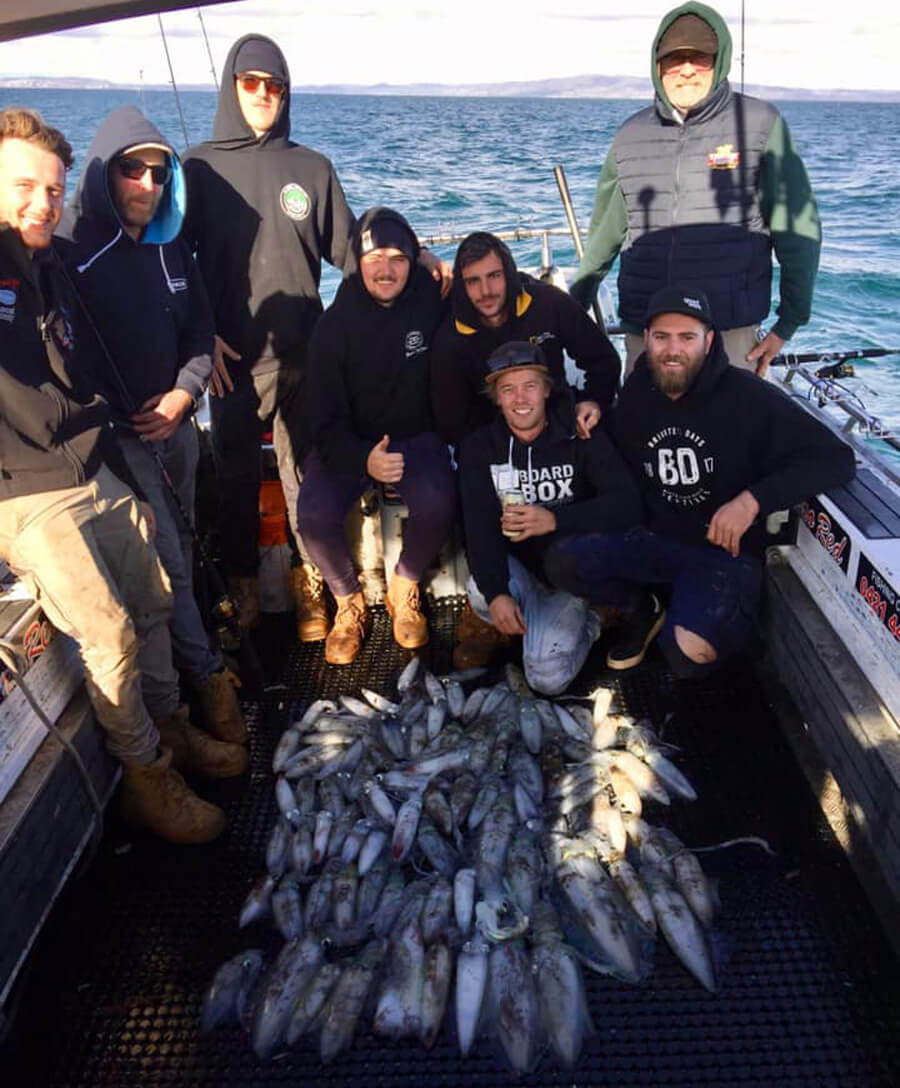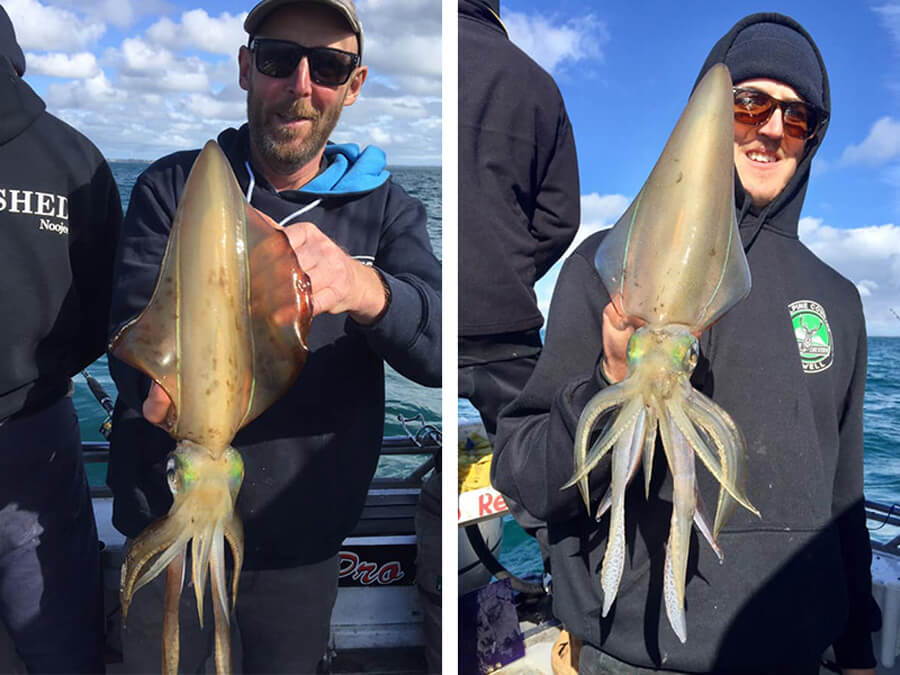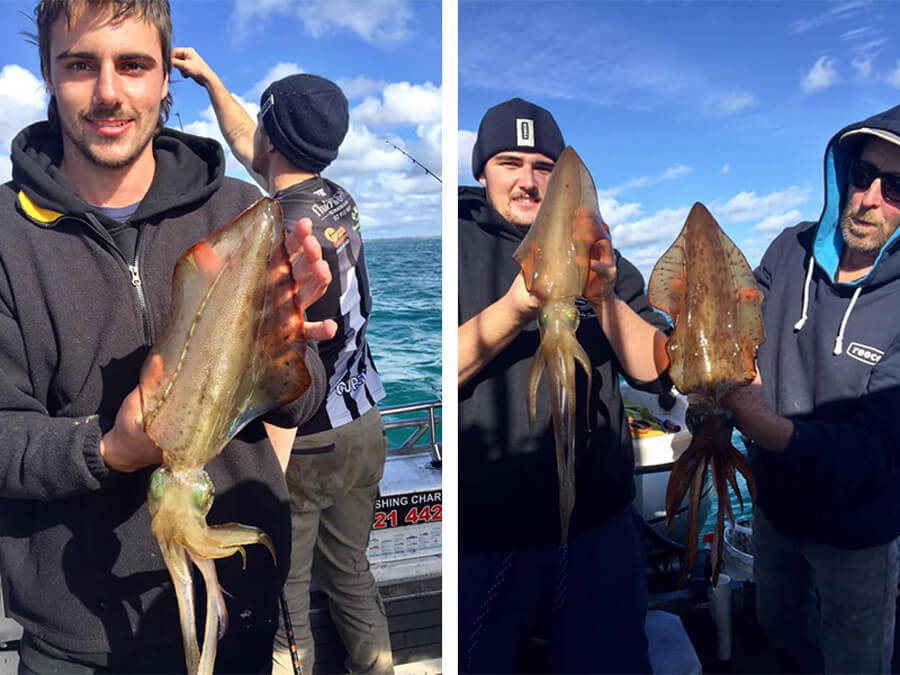 Jayson Turner from Pro Red Fishing Charters had a cracking day on Port Phillip Bay with his customers on the weekend landing plenty of squid for a feed for all on board.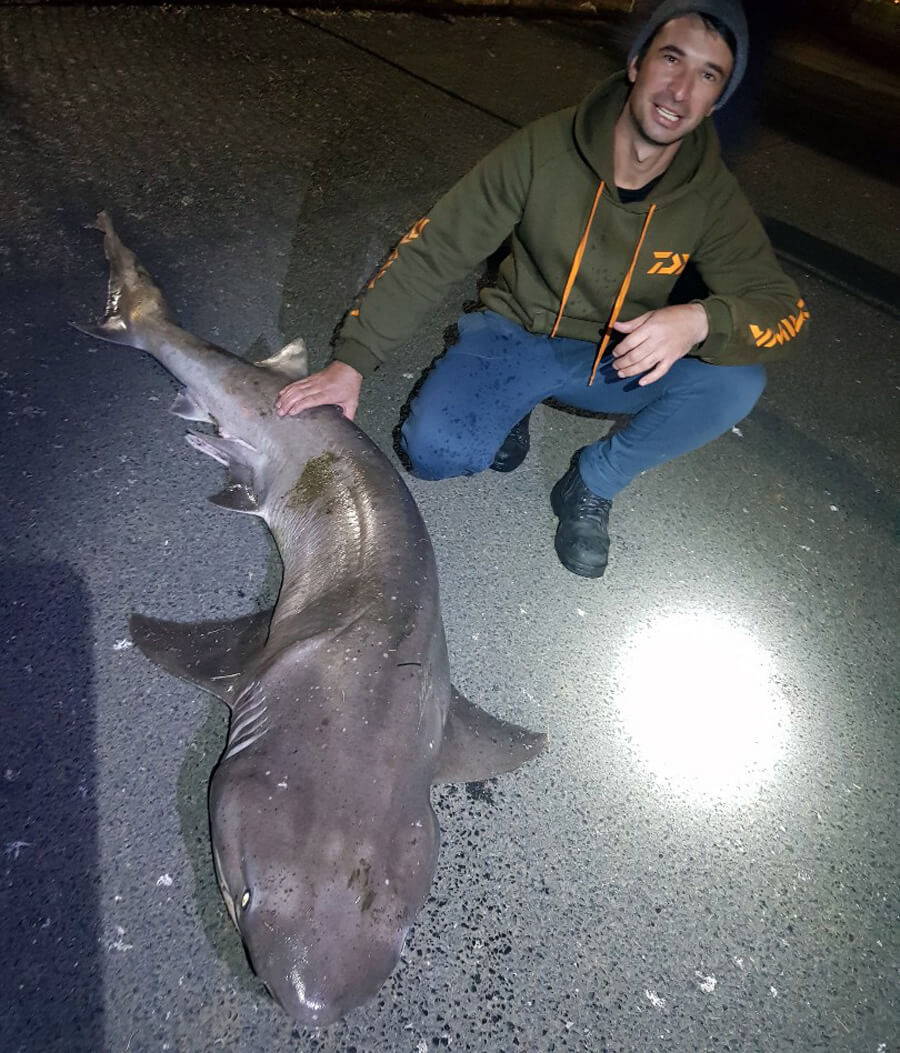 Daniel Jovanoski caught and release this monster of a 2.3 metre 7 gill shark caught fishing The Warmies at Newport.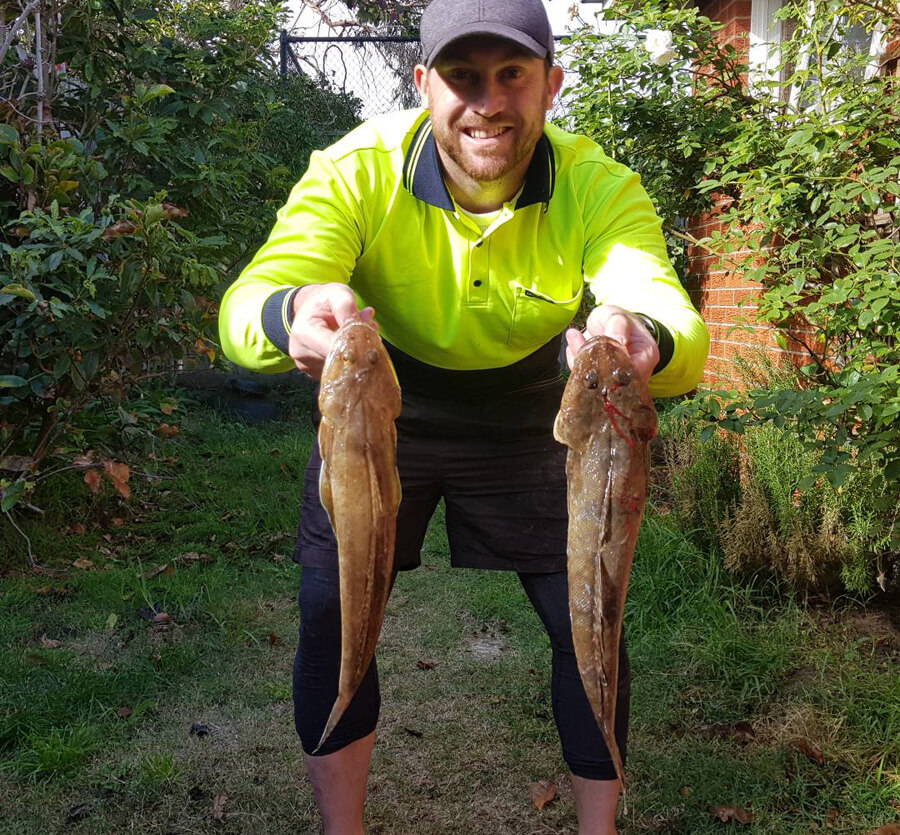 Alec Crosswell landed a couple of cracking lizards fishing between the yachts at Sandringham in the kayak; the biggest measured 45cm.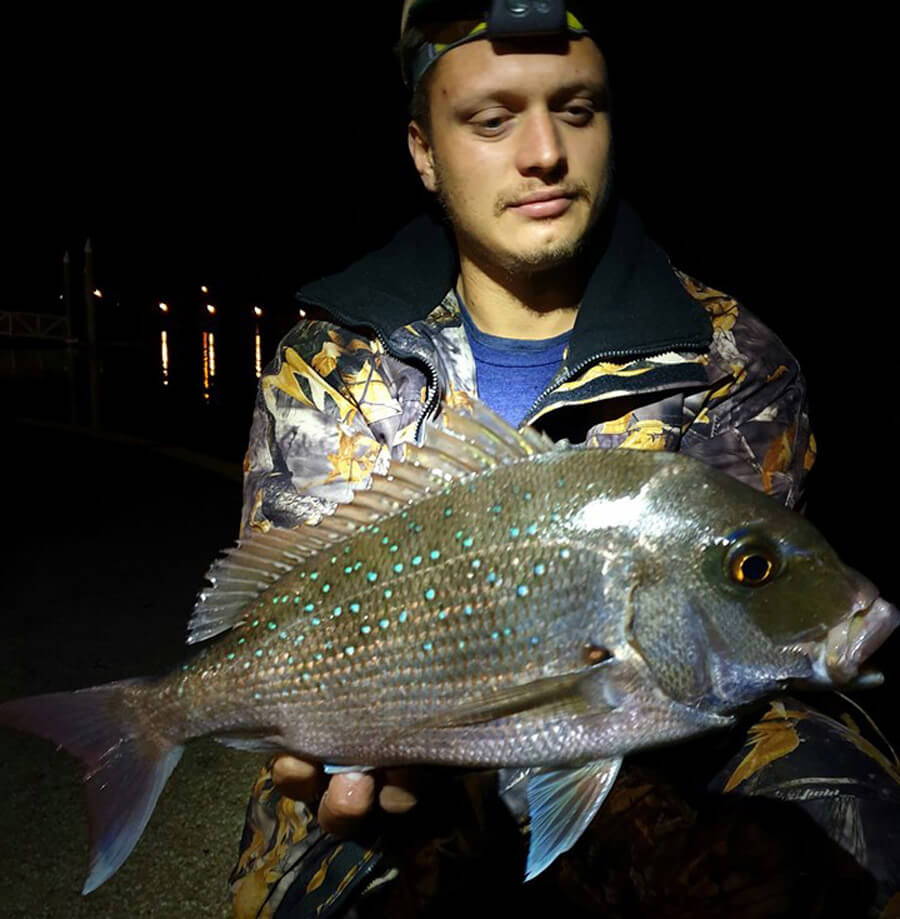 Cody Stylianou and Karel Šlanc fished the Patterson River last week and caught some nice pinkie snapper while waiting for a jewie bite.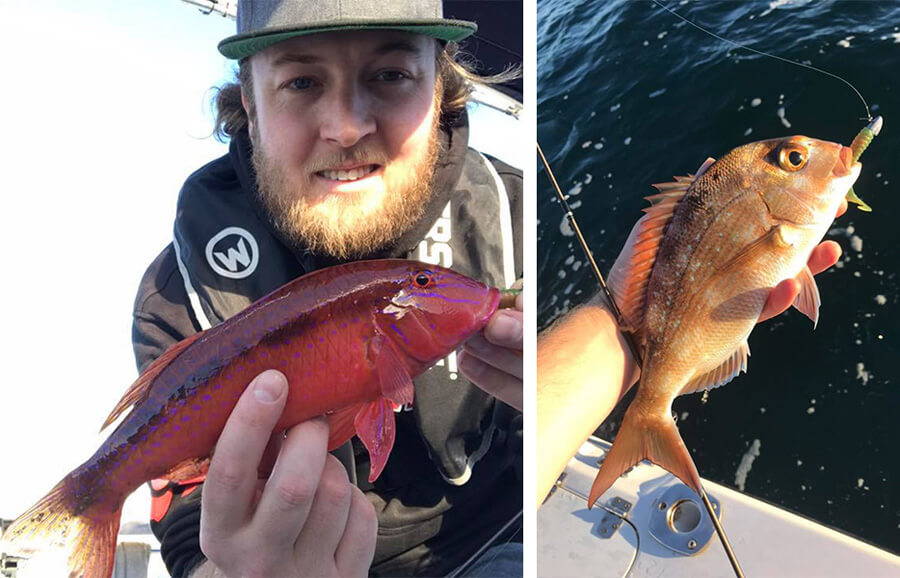 Staff member Mark Keaveny headed out for a bit of fun using soft plastics to target pinkie snapper. He had a ball catching and releasing over 40 fish using the Zman GrubZ in motor oil colour.
Andre Wui bagged out on squid fishing from the rocks at Mount Martha last week finding a green squid jig in 2.0 worked well with the overcast conditions.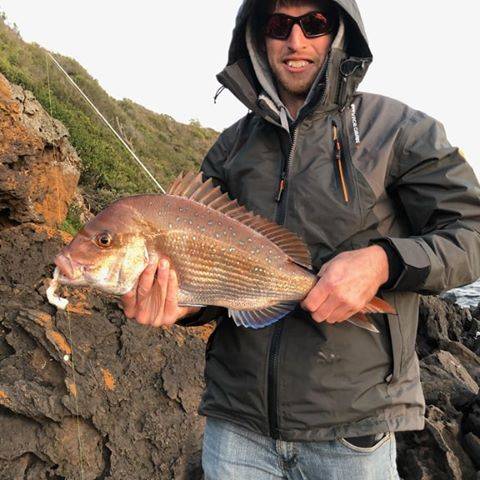 Mitchell Cunningham landed a fantastic snapper fishing from the rocks at Mount Martha on Sunday using squid for bait.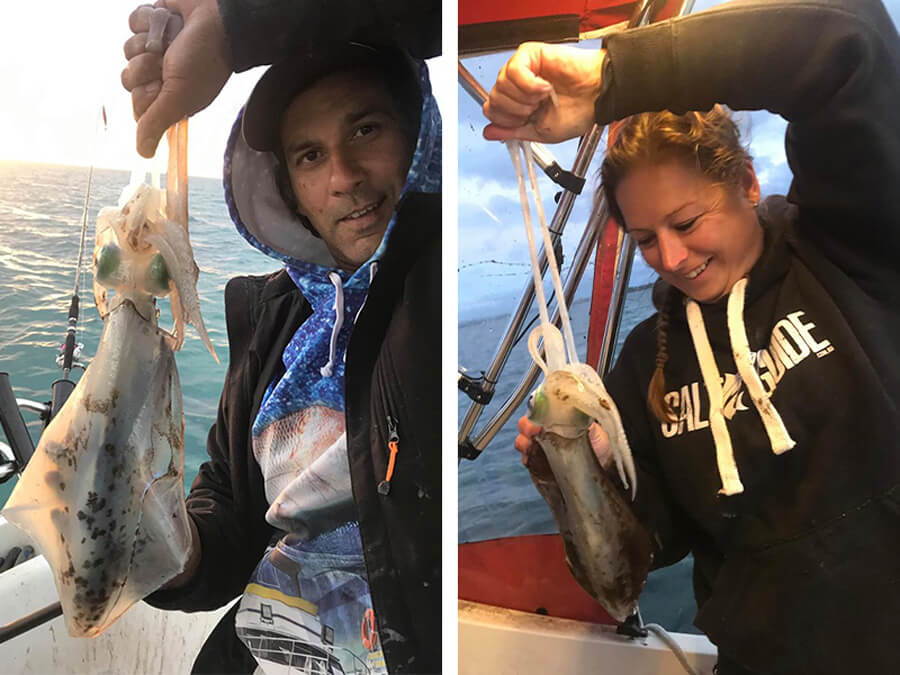 Rodney Edwards and Carla May Gill had a ripper session on the cephs bagging out in 6 metres of water.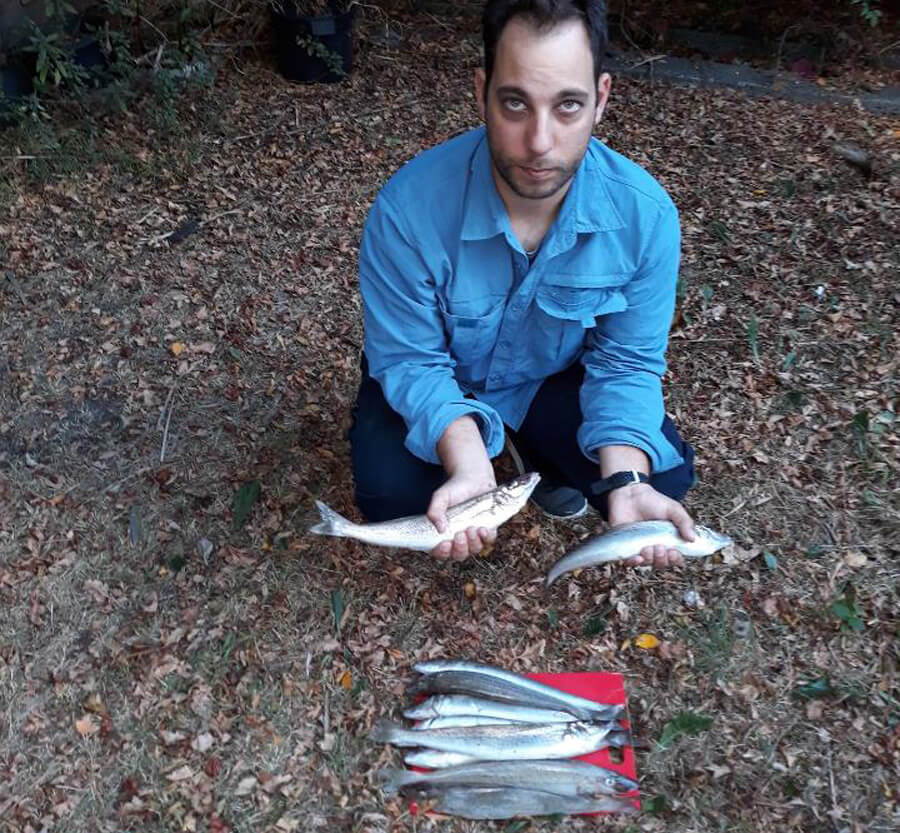 Mark Bui with a nice catch of whiting caught from Indented Head last week.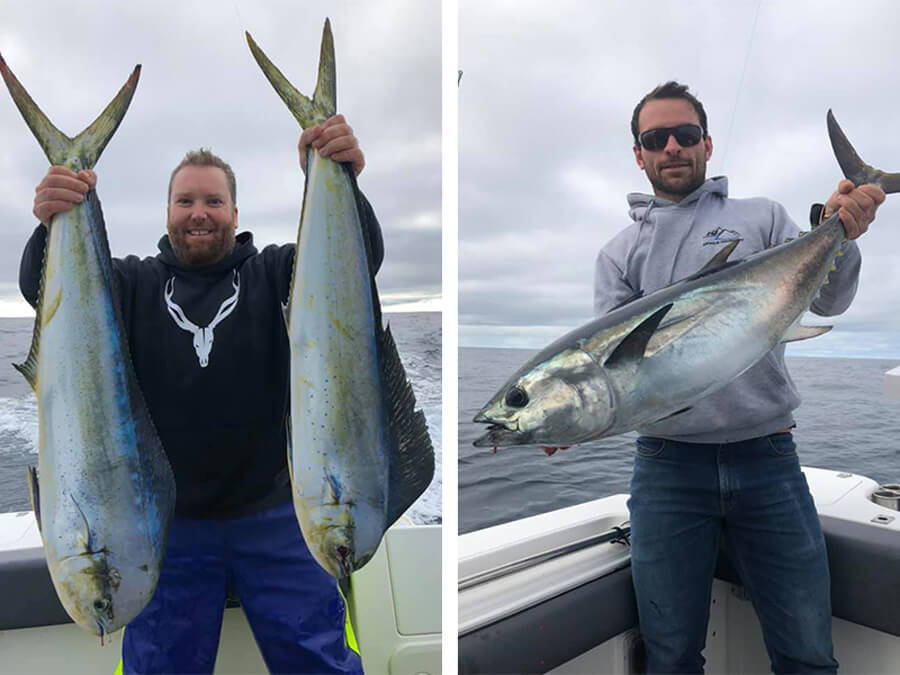 Matt Boulton found a couple of dollies out from Portland this week as well as a few SBT's. Well done guys!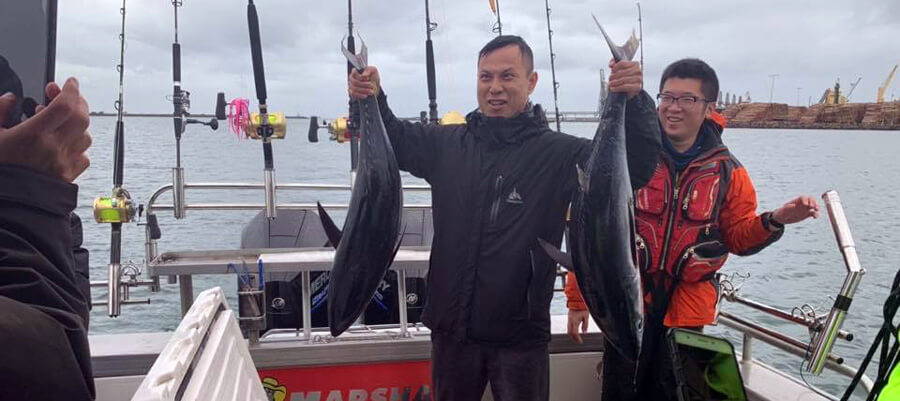 Matt Cini from Reel Time Fishing Charters managed a few school tuna for his customers on Saturday's charter while braving the swell out from Portland.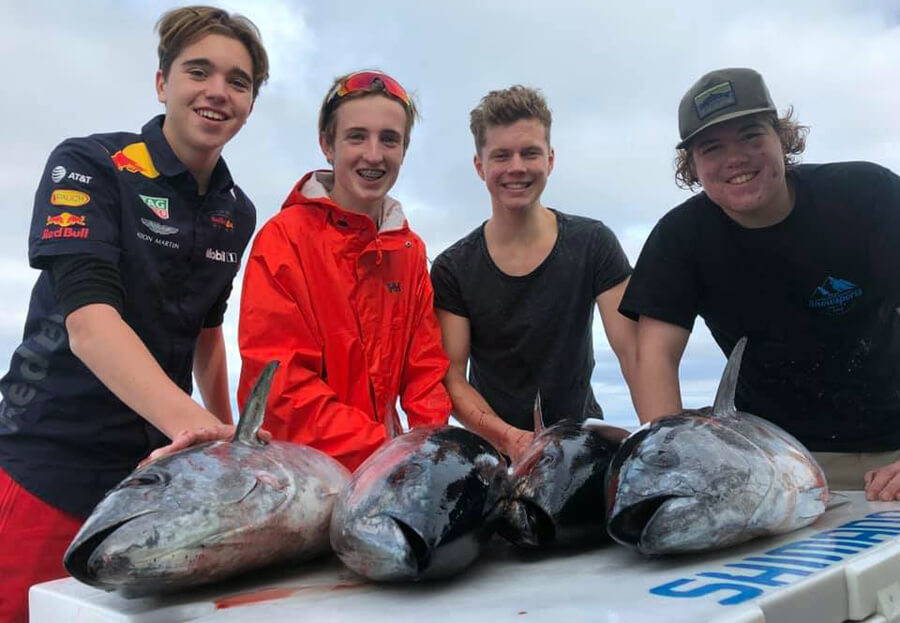 Rob and Dylan Mizzi from Sharkmen Fishing Charters headed out from Portland on Sunday with some customers finding things slow to start but things quickly turned to chaos with a 5 way hookup resulting in some solid tuna.
Anthony and Tim caught this 119kg barrel on a Samaki Pacemaker fishing out from Portland, well done lads!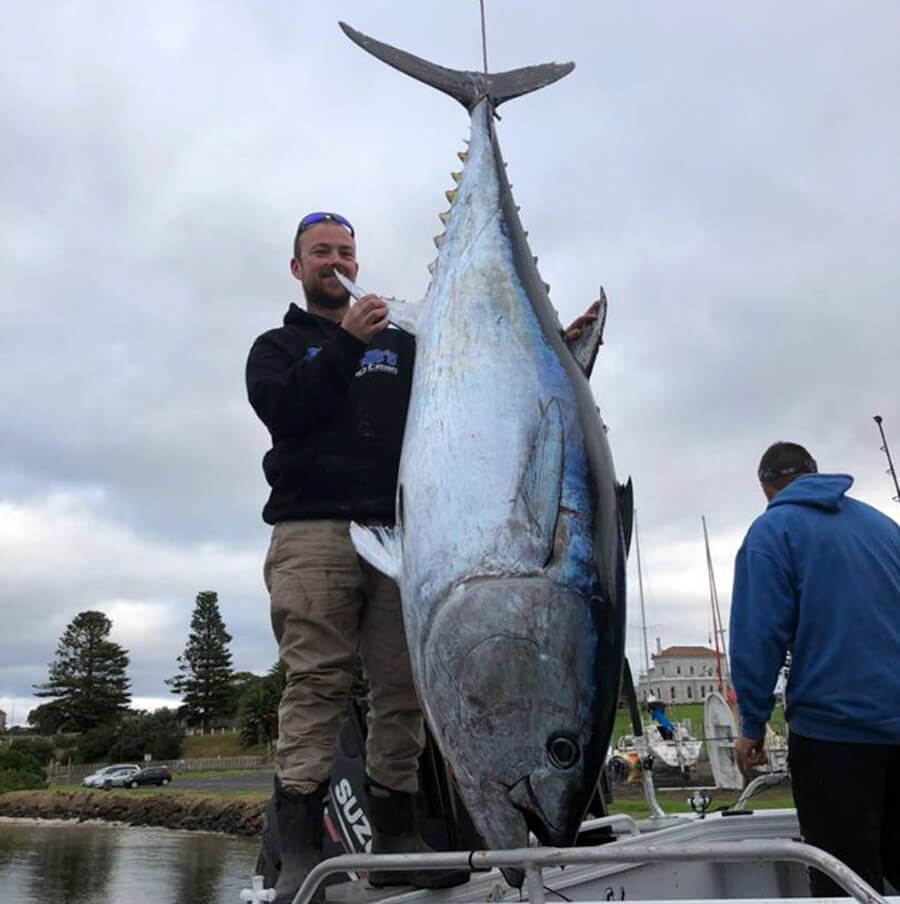 Brian, Cole and Steve caught this 131kg barrel on a small Pakula skirt fishing out from Portland.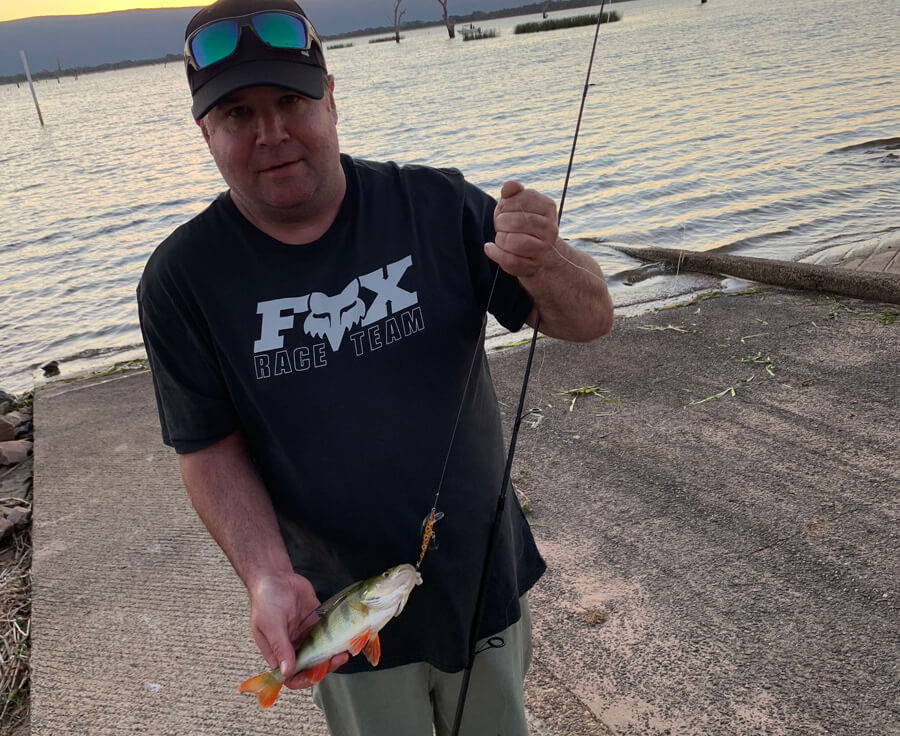 Nathan Hastings landed this nice redfin fishing the boat ramp at Lake Fyans recently.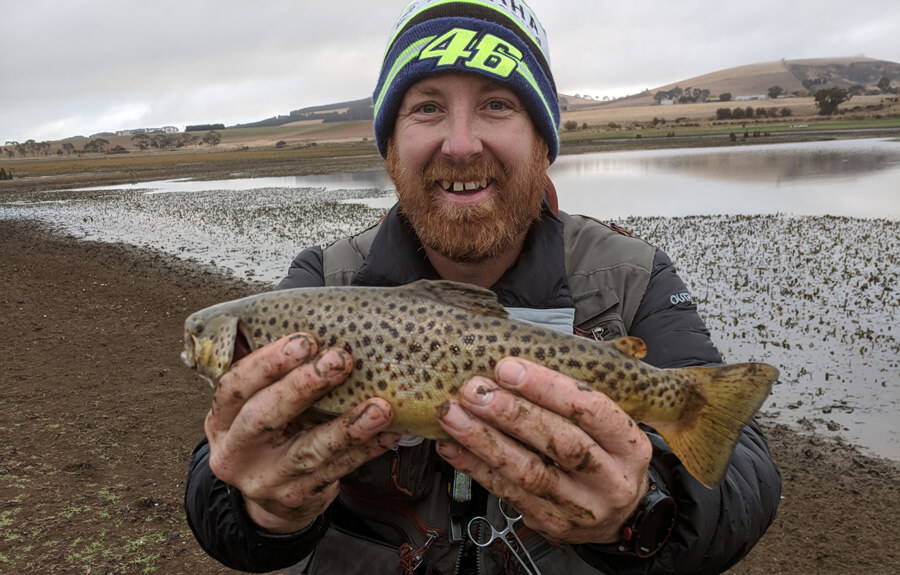 Duane Tribe caught this nice brown trout while fly fishing at Hepburn Lagoon recently.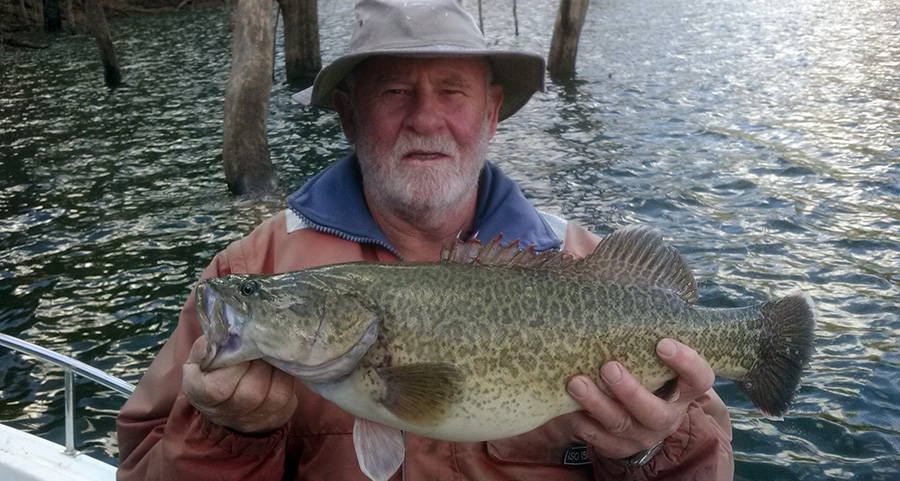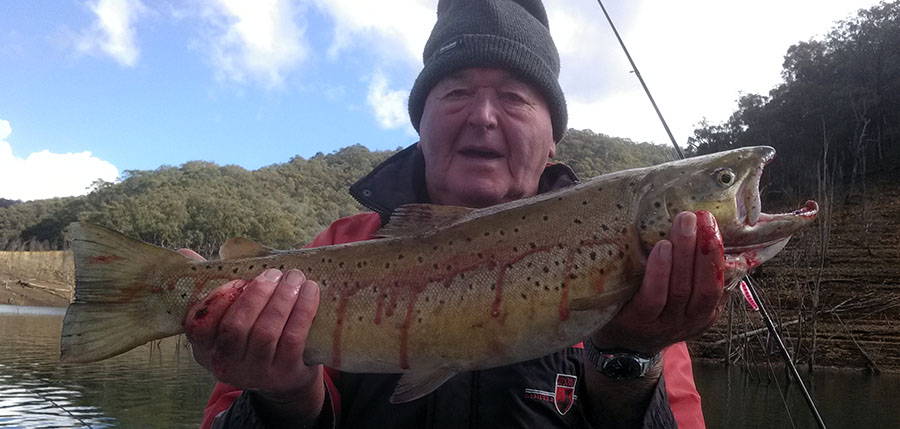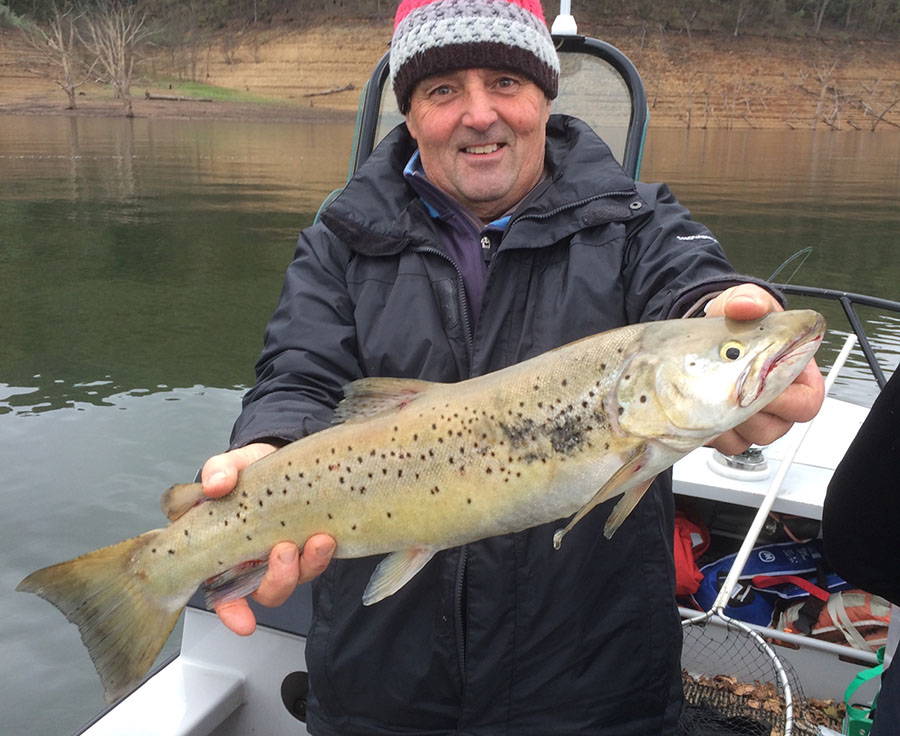 Staff member Don Newman spent the weekend at Lake Eildon for the WPAC competition where he landed a couple of nice Murray cod at 56cm and 55cm trolling Stump Jumpers. Lindsay Bull landed his PB brown trout of 2.9kg trolling a hard body lure that spat up a 15cm redfin when in the net. All 3 fish were unfortunately caught outside competition hours however the biggest trout for the competition was caught by Robert Schembri at 1.996kg. A total of 10 trout and 2 golden perch were weighed in for the competition weekend.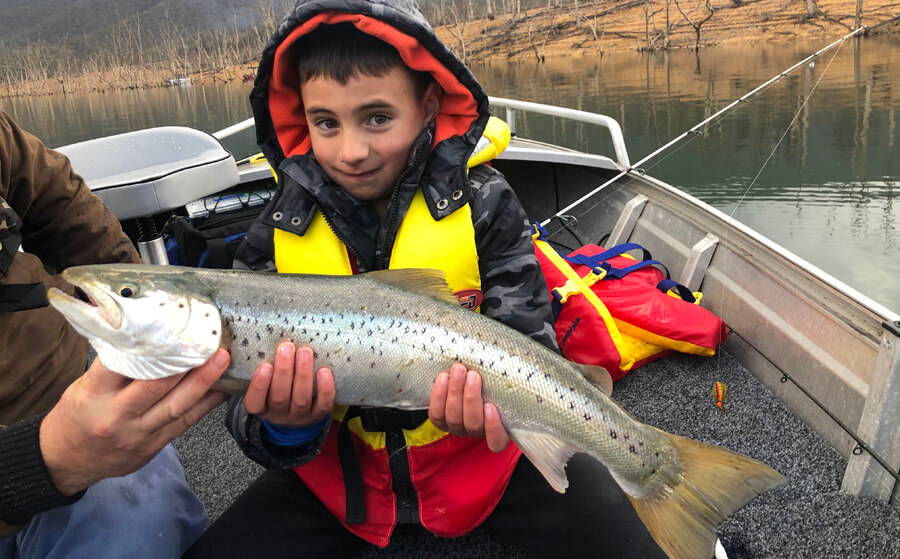 7 year old Peppe Sottile landed this cracking brown of 61cm trolling a gold (Y05) Tassie Devil around the Big River Arm at Lake EIldon. Peppe also caught another 2 browns over 50cm on the day as well.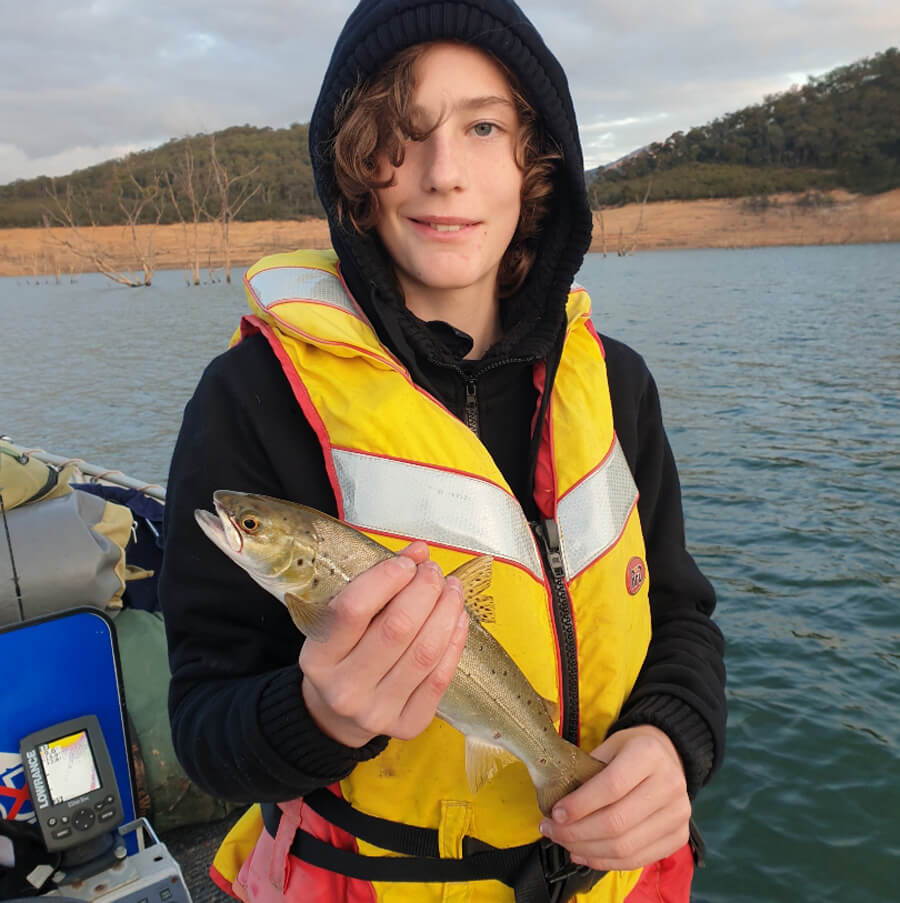 Will Jones landed this nice brown trout using a Tassie Devil lure fishing at Lake Eildon.
Frank Saunders landed this cracking brown trout of 2.1kg using a Pegron Minnow lure fishing at Eildon Pondage.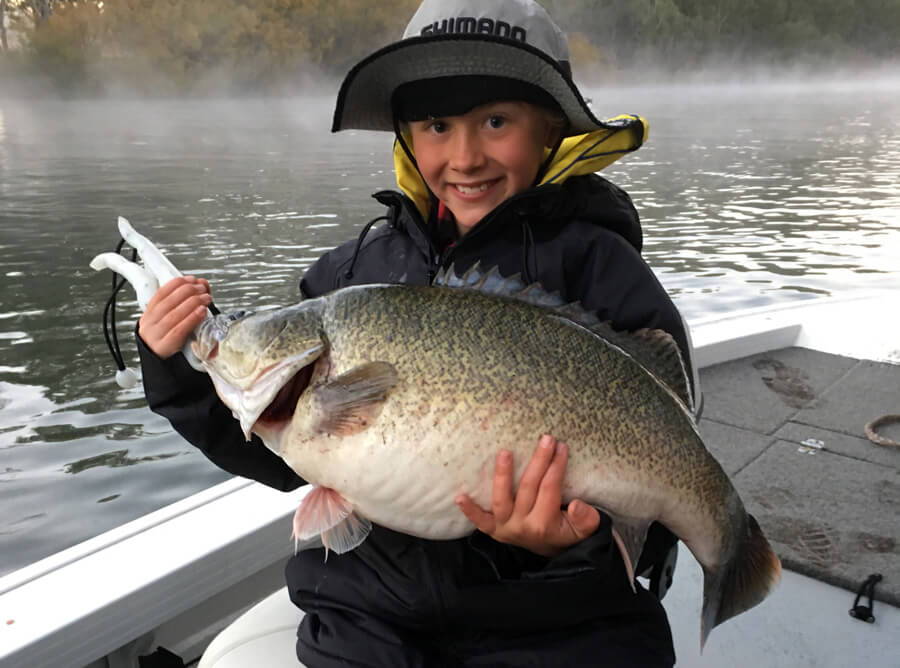 William Enrico caught and released this fat Murray cod of 71.5cm fishing near Nagambie last week.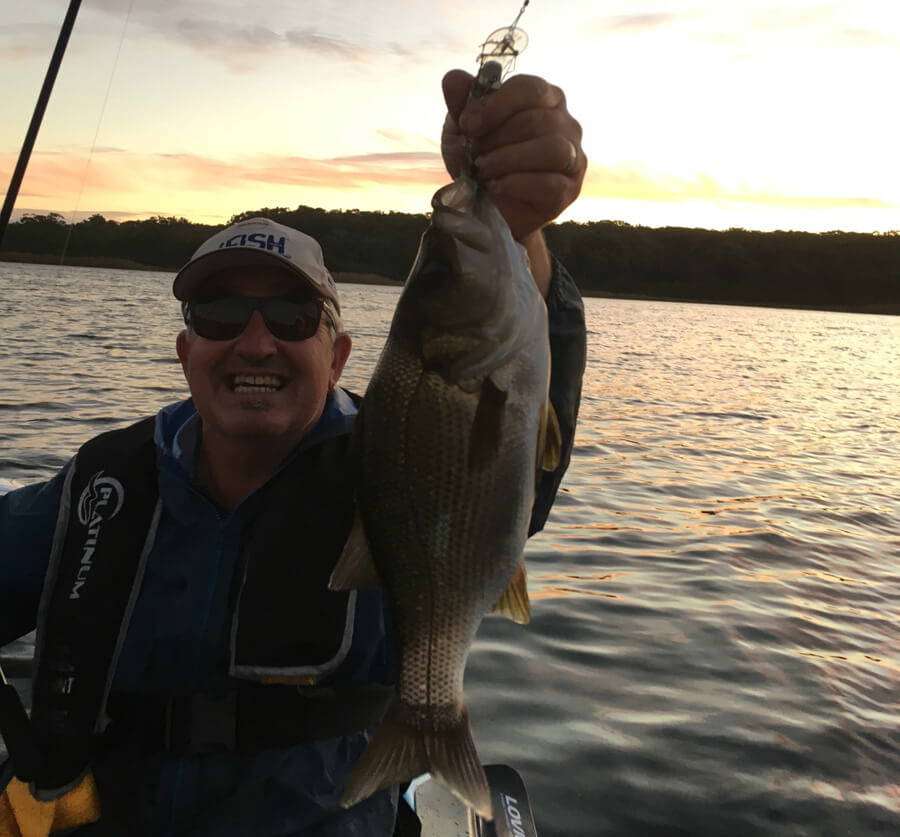 Shane Brand landed a cracking estuary perch of 42cm on a diving lure while fishing from the kayak at Devilbend Reservoir.
Lauren with a ripper 70cm tailor caught fishing with a hardbody lure at Lake Tyers.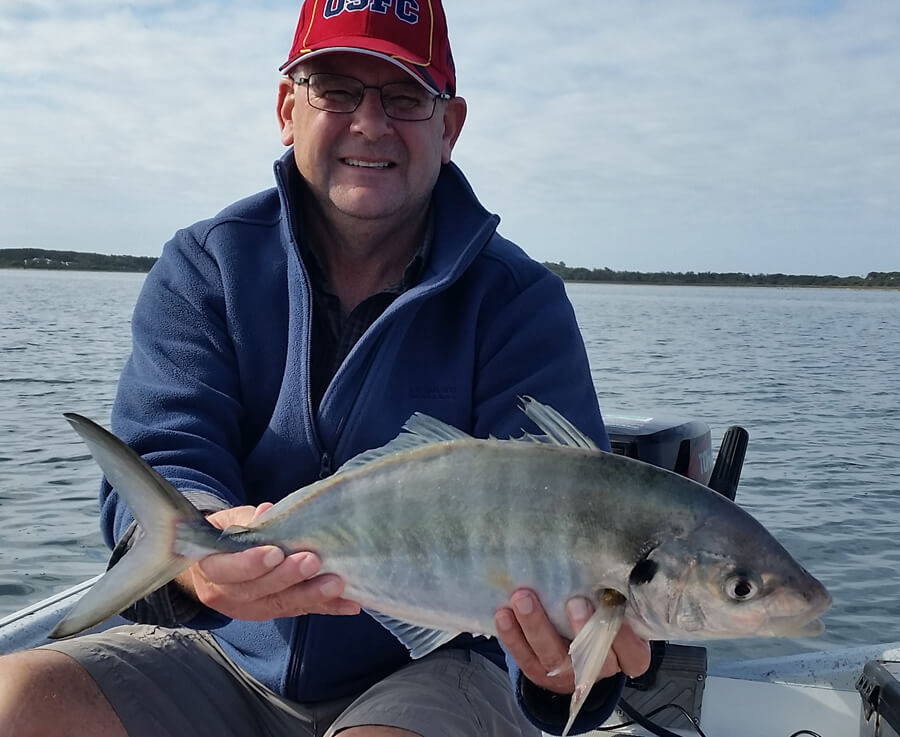 Peter Melville with a fantastic trevally his wife caught fishing at Lake Tyers over the weekend.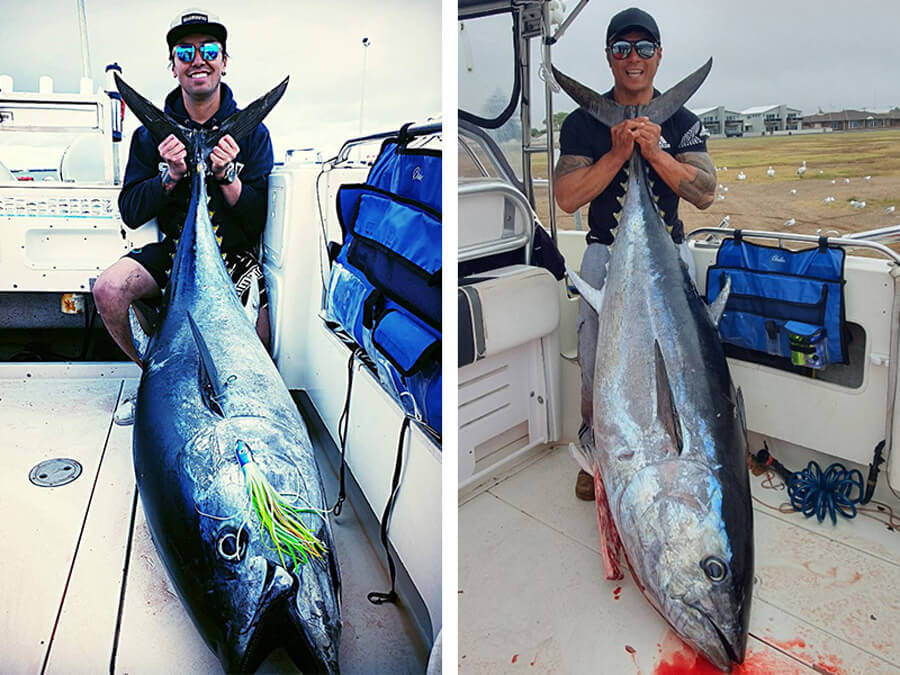 Dat Kinezo and Danny Tran with a couple of barrel tuna caught out from Port Mac. Danny's fish weighed in at 113kg and was caught on a Zacatak in redbait and Dat's was 73kg cleaned caught on a glow bullet.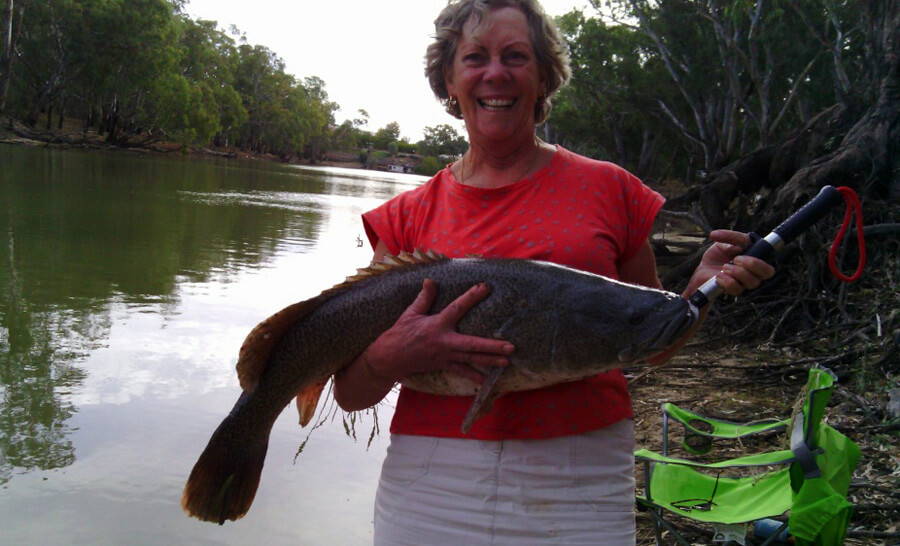 Chris caught and released this ripper Murray cod of 92cm fishing at Deniliquin.
IFISH WITH TACKLE WORLD SERIES 14
TALKING FISHING - C31 TV - TUESDAYS @8.30PM
Catch "Talking Fishing" on Melbourne's C31 TV (CH44) at 8.30pm each Tuesday night. Staff members David Kramer and Adam Ring together with Steve "Trelly" Threlfull host Australia's only "Live to Air" fishing television program at this prime time-slot. Put Tuesday night's at 8.30 away in your weekly diary of TV shows to watch!
Frogs cannot vomit. If one absolutely has to, then it will vomit its entire stomach.


Good Luck with your fishing and stay safe on the water,

The TEAM at Tackle World Cranbourne & Mornington