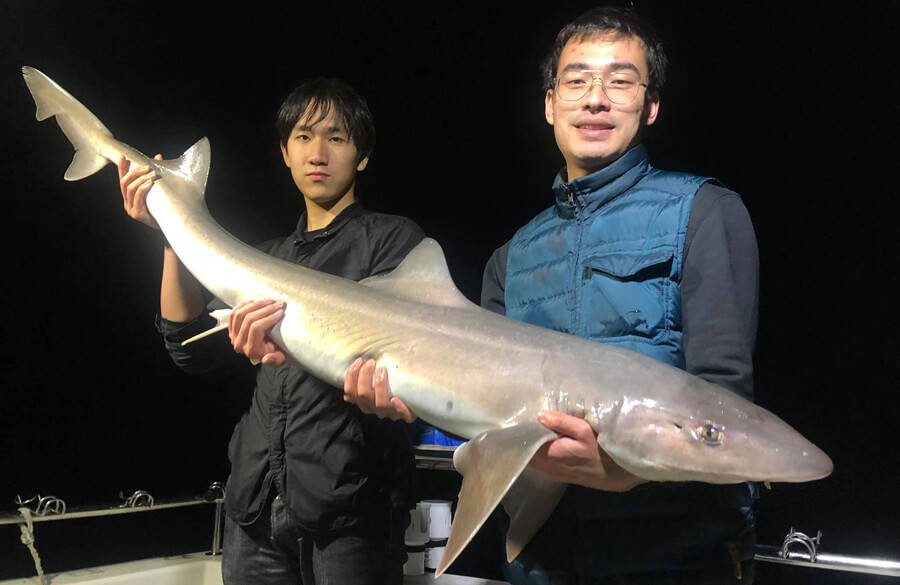 Shaun Furtiere from Think Big Fishing Charters has had a ripper week on the BIG gummies. On Saturday night he had Alex and co on board proving patience is the key with a fantastic gummy landed.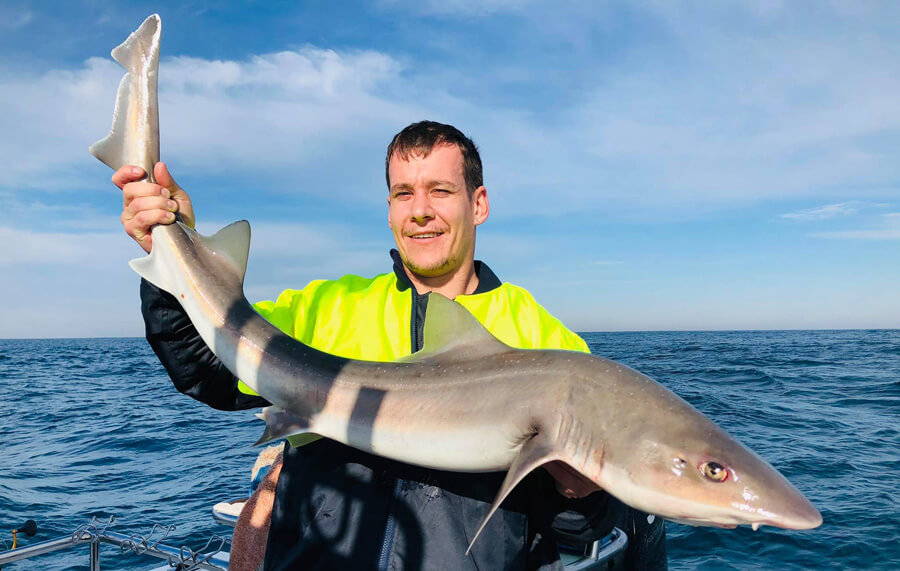 On Sunday morning Daniel Gatt & the boys were on board with Shaun and had a great morning landing some top quality gummies.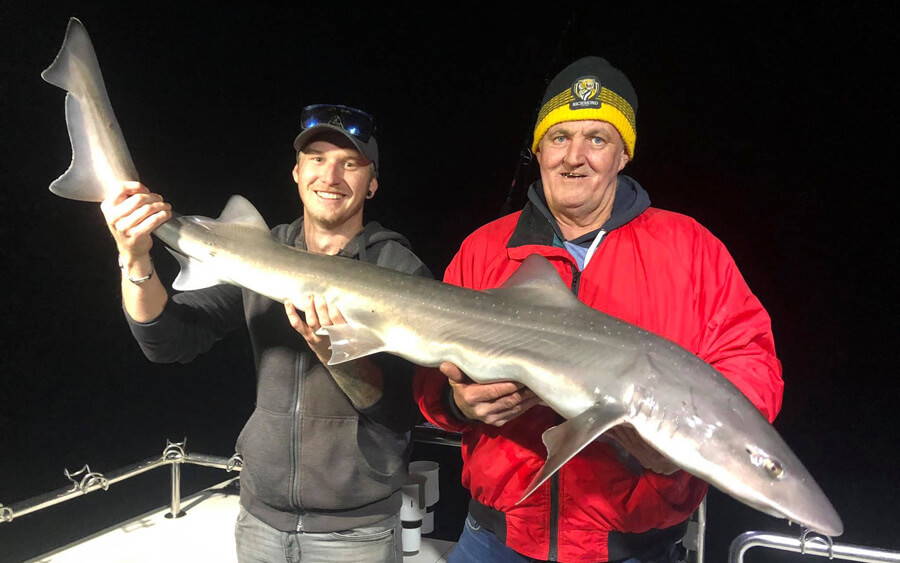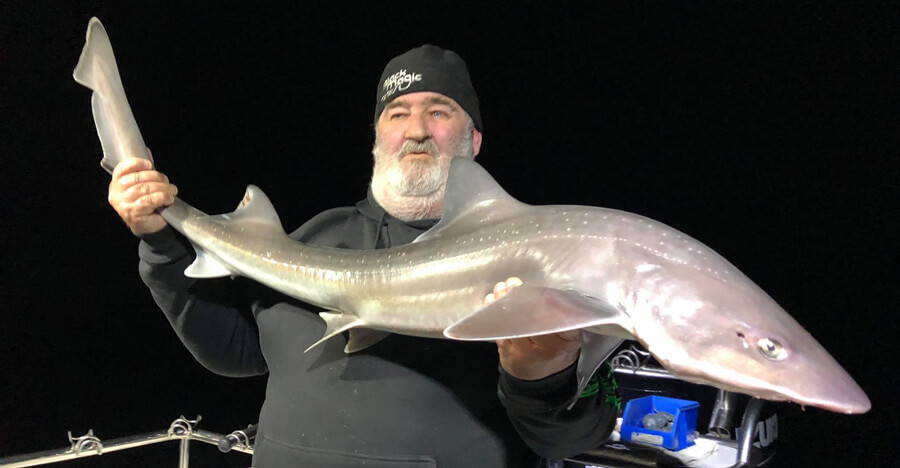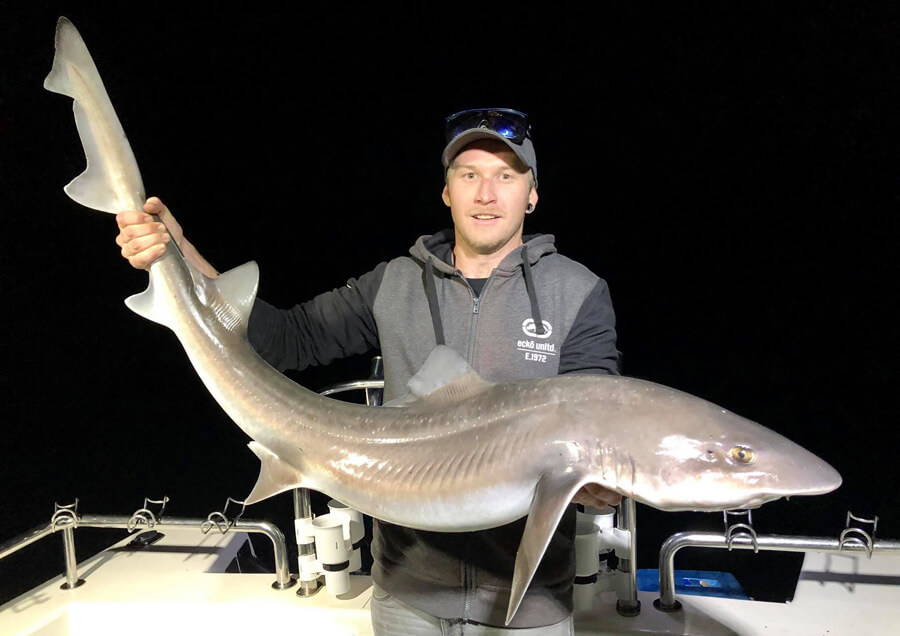 On Sunday night Think Big Charters' customers Stephen and Vinnie Field and friends had a cracker night with some monster gummies landed.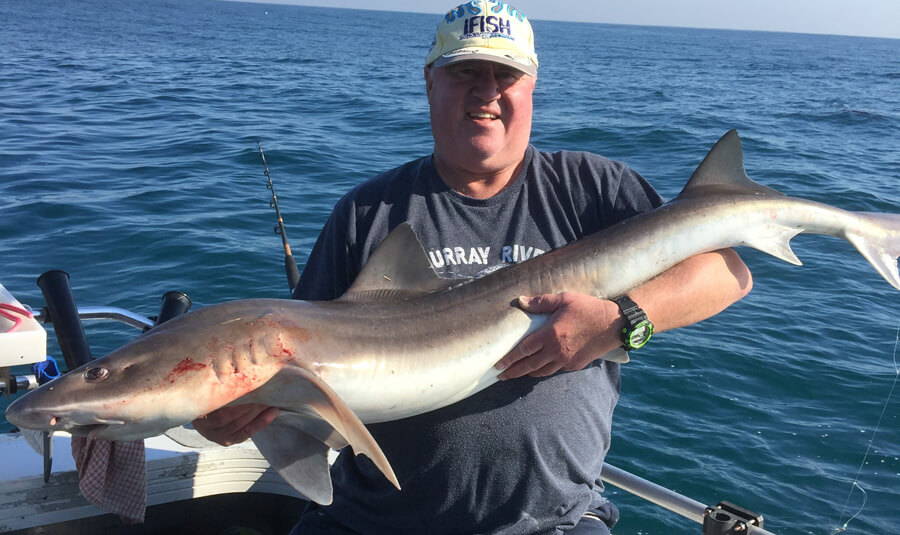 David Howarth and Nick Koslow chased gummies offshore over the weekend and Nick managed to land his PB gummy estimated around 30kg.
Shannon Knight landed this thumping 43cm hood calamari while fishing from the pier at Flinders using silver whiting on a bait jig under a float.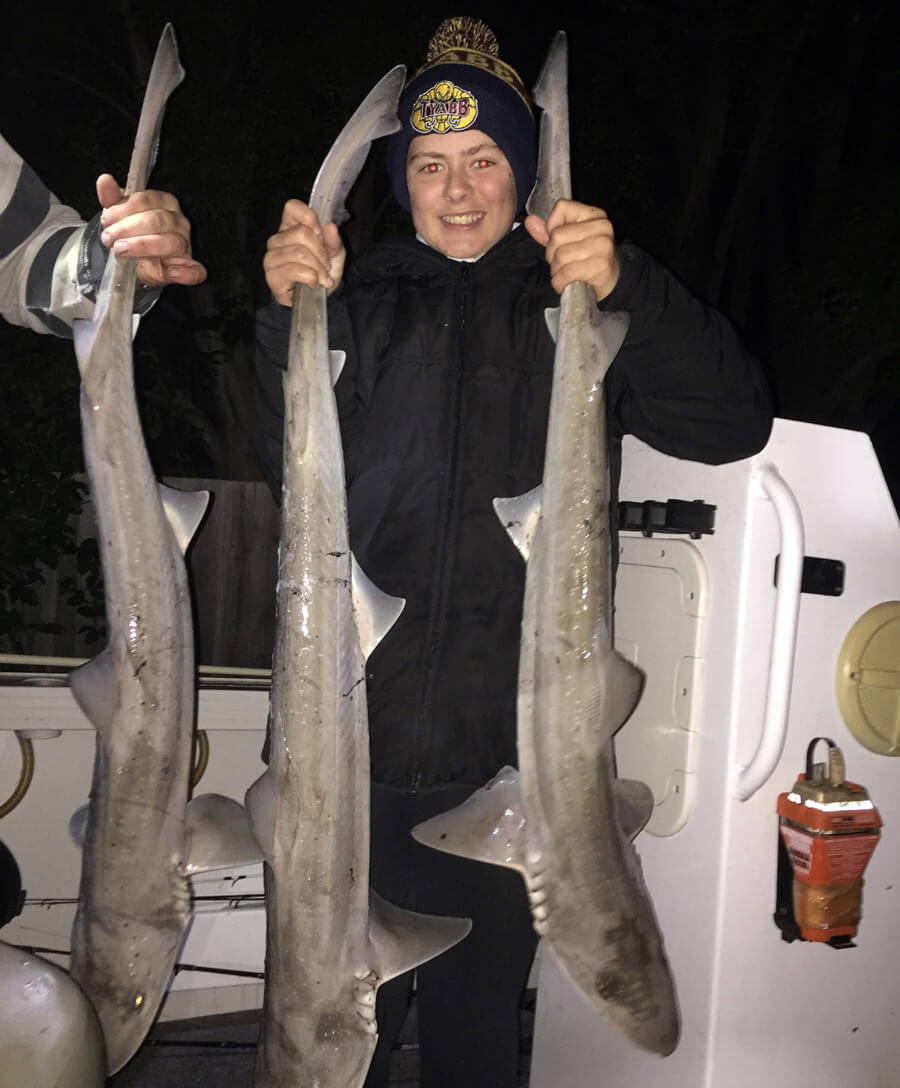 Cooper and his dad and a ripper session on the gummies during the full moon this week landing 3 nice ones in 10 metres of water on fresh squid.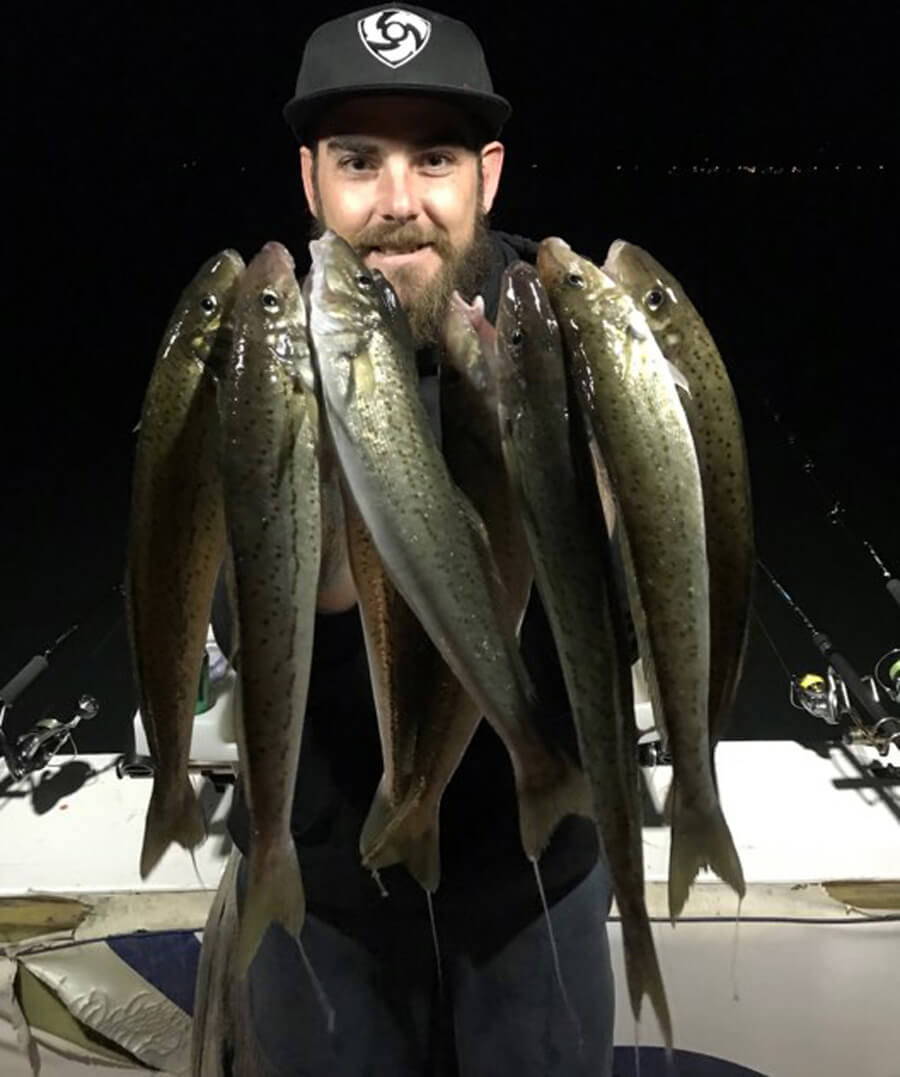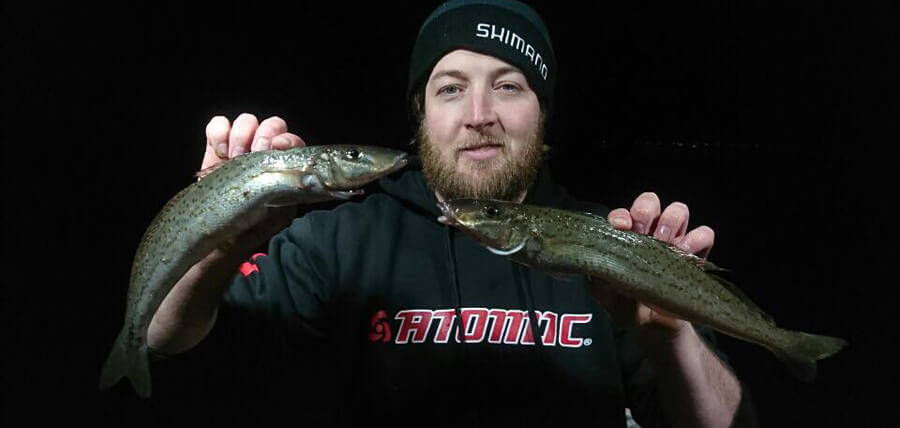 Staff member Mark Keaveny and Gerry Morsman from Frogleys Offshore hit Tortoise Head Friday night for a a great session on the whiting. The guys found them in 3 metres of water and pipis did the damage.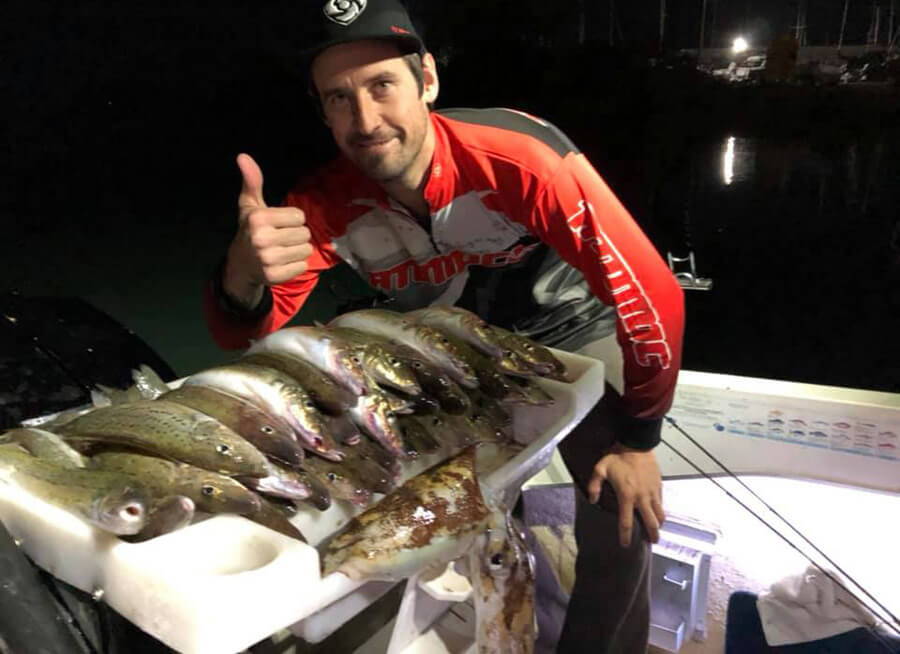 Julian Rennie and Mick Royle got stuck into a ripper patch of whiting fishing at Tortoise Head in 3 metres of water using squid strips for bait.
Renee and Damien Hansch landed this nice gummy fishing land based at Lang Lang during the run in tide on Monday using squid for bait.

Jason Cornish with a nice elephant fish caught land based fishing at Jam Jerrup.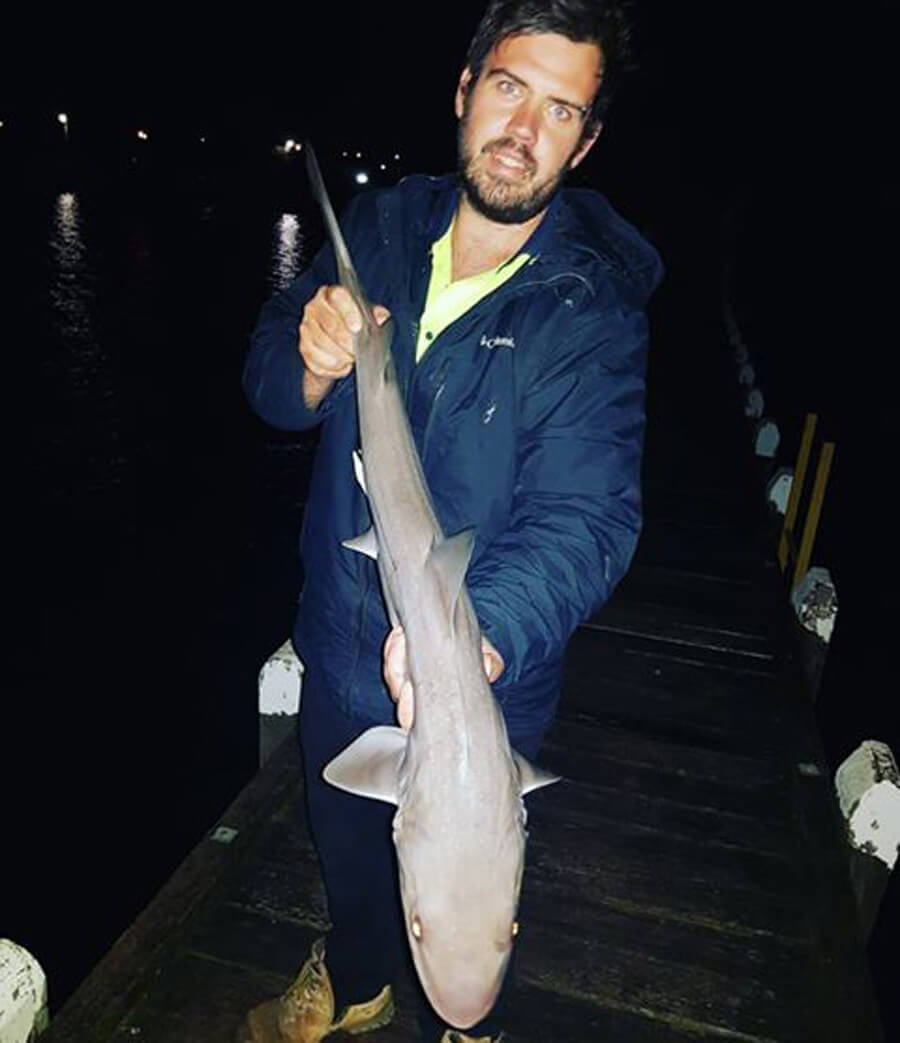 Shannon Knight landed this fantastic gummy shark using a fresh mackerel chunk while fishing from the Grantville pier.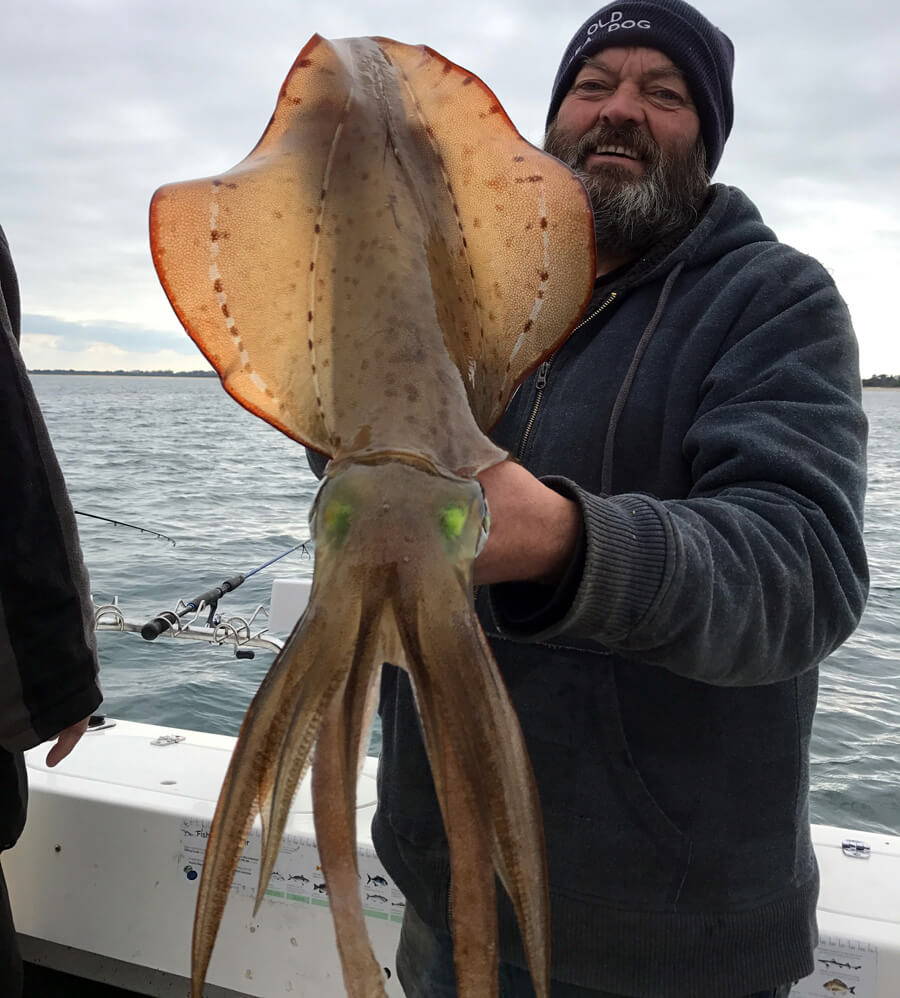 Barry Mott landed this 45cm hood during the tide change fishing around San Remo.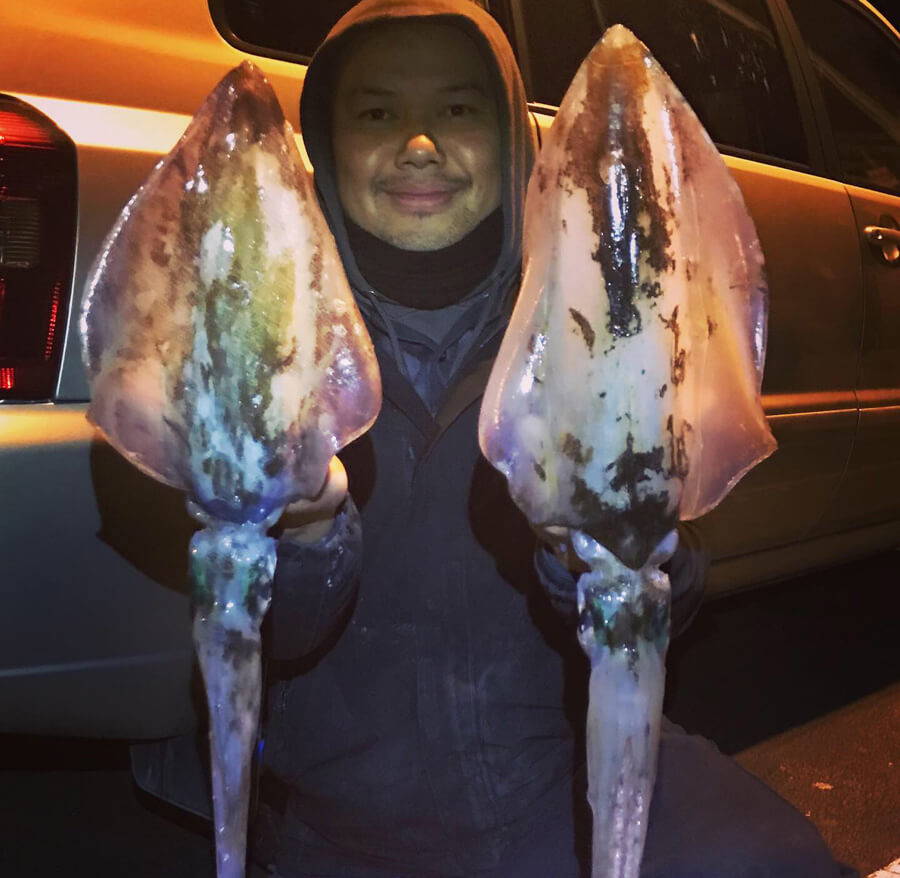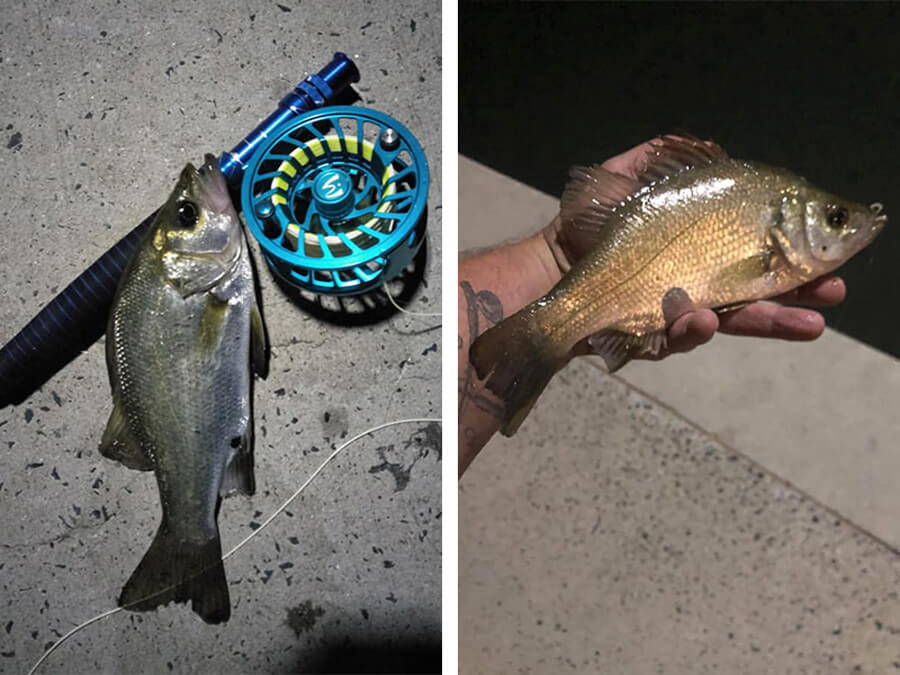 Luke Scicluna and Mark Farrer had a nice night fly fishing for EP's this week landing good numbers of fish in just a couple of hours.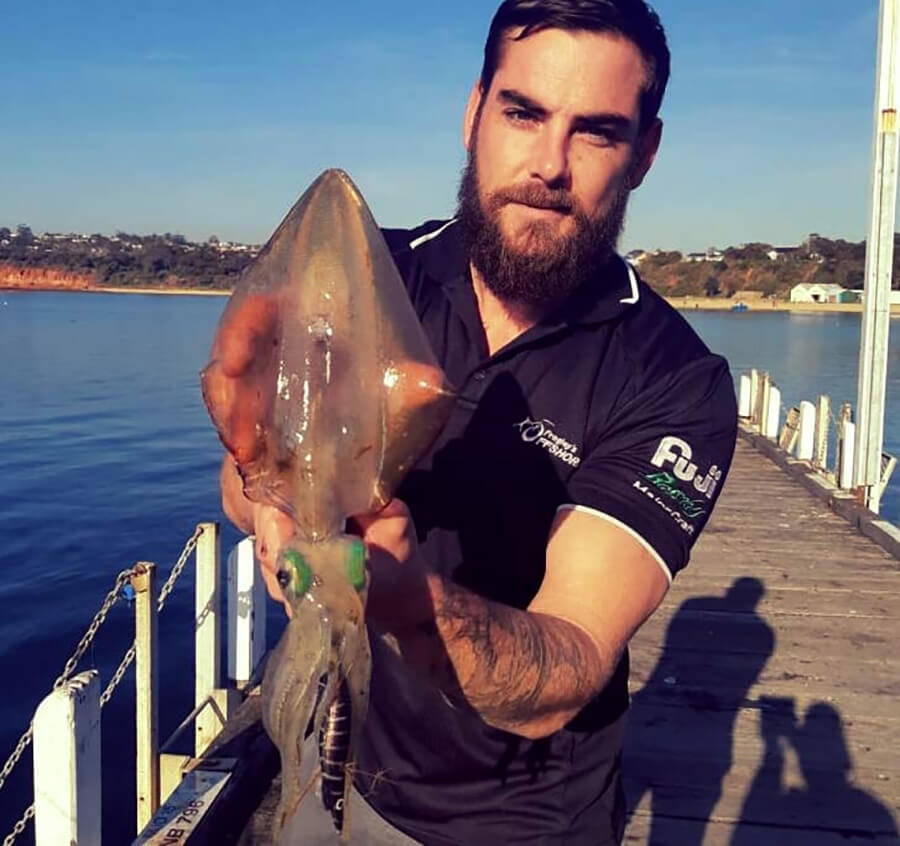 Gerry Morsman from Frogleys Offshore found some nice squid on the small pier at Mornington using Ika squid jigs last Friday night.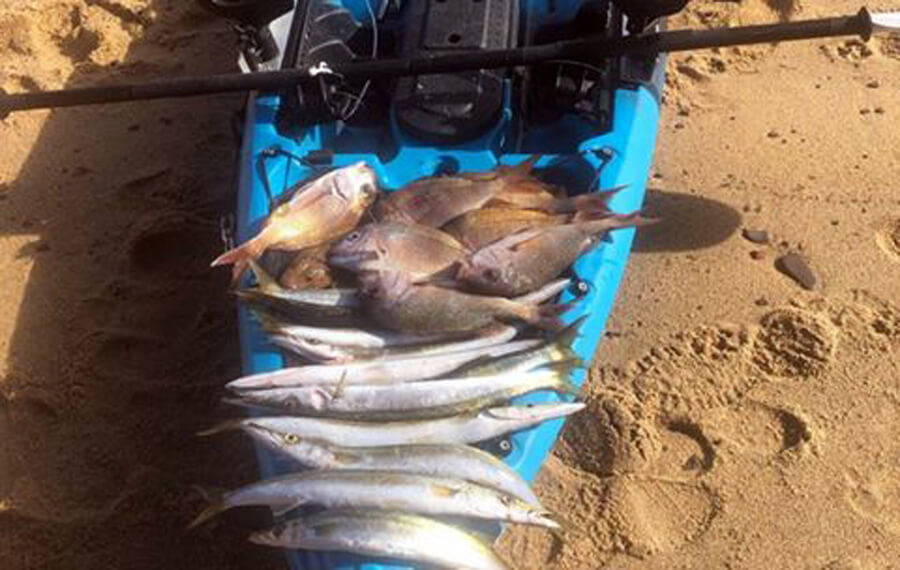 Dean Stacey and Trent Forster fished Mornington on Sunday in 4-7 metres using soft plastics. Great mixed bag of pinkies and pike between the 2 with plenty more caught and released.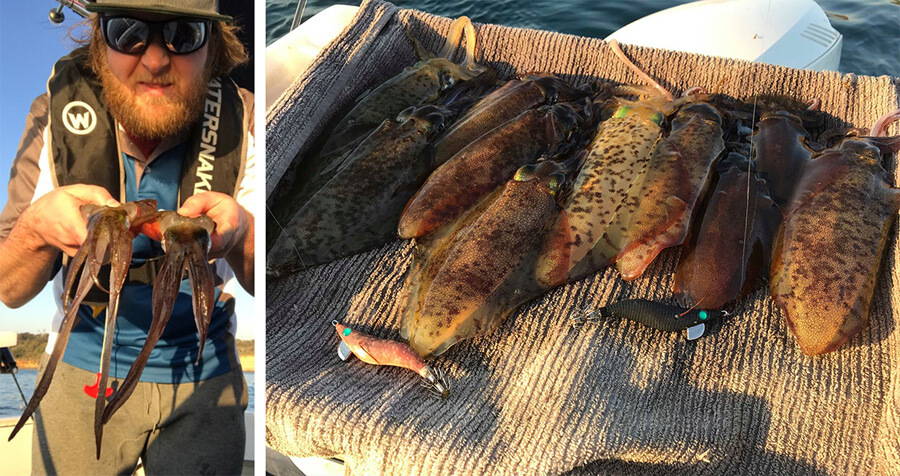 Staff Member Mark Keaveny headed out off Mornington on Sunday and landed a nice bag of squid using Yamashita Sutte R jigs to accompany his whiting from Friday night.
Julian Rennie and Gerry Morsman hit the water this week and found some cracking squid fishing the broken ground around Mornington.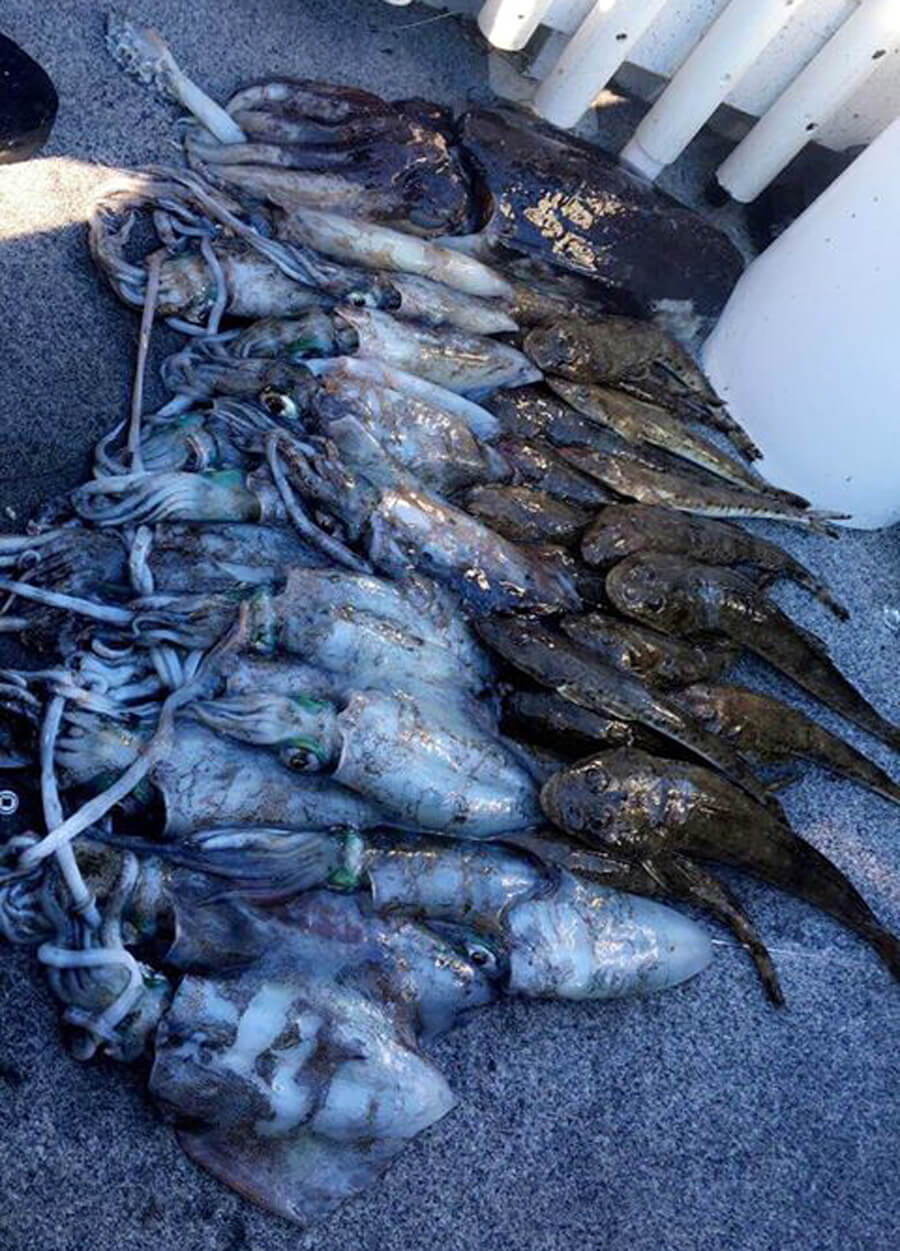 Kristian Stoyanov and good mates, Marcus and Will had a great session out off Mt Martha on Sunday with some fantastic squid, flathead and a nice cuttlefish landed. Well done all.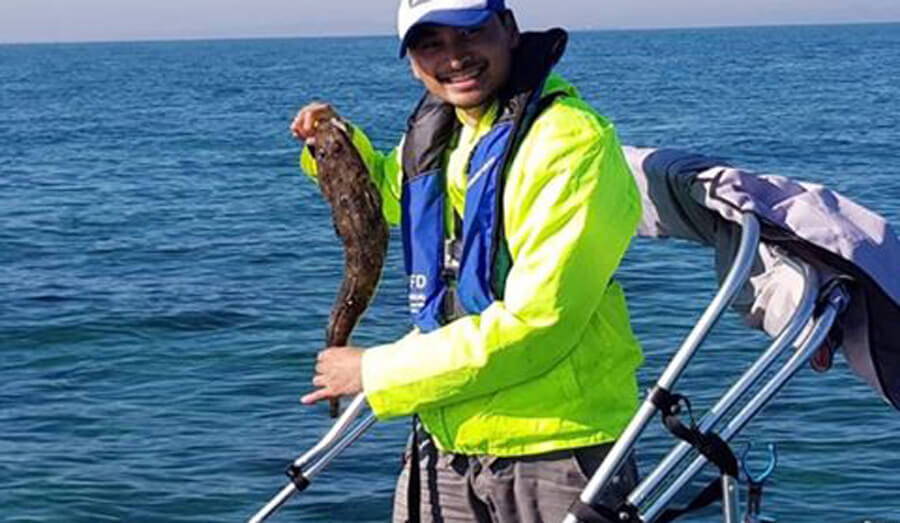 Piseth Hum with nice flathead caught drifting out from Sorrento Pier using pilchard for bait.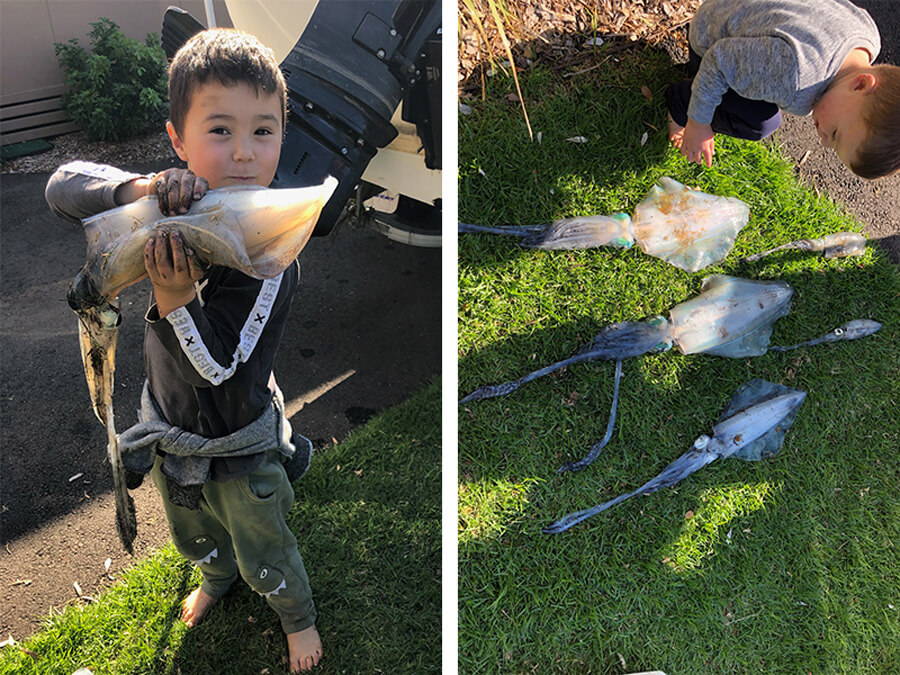 Mitchell and Mack Stickel caught some cracking calamari fishing at Queenscliff, Mitchell landed a total of 5, a top effort for a first time squid fishing and all caught by himself. Well done boys!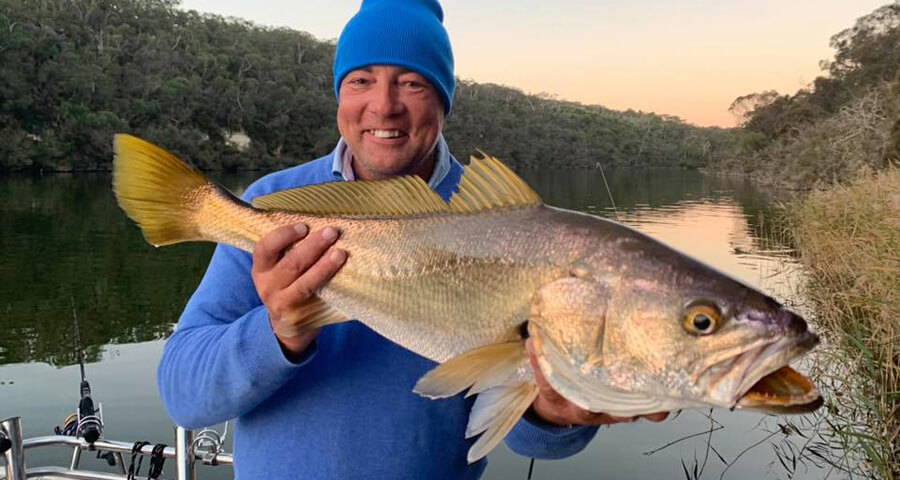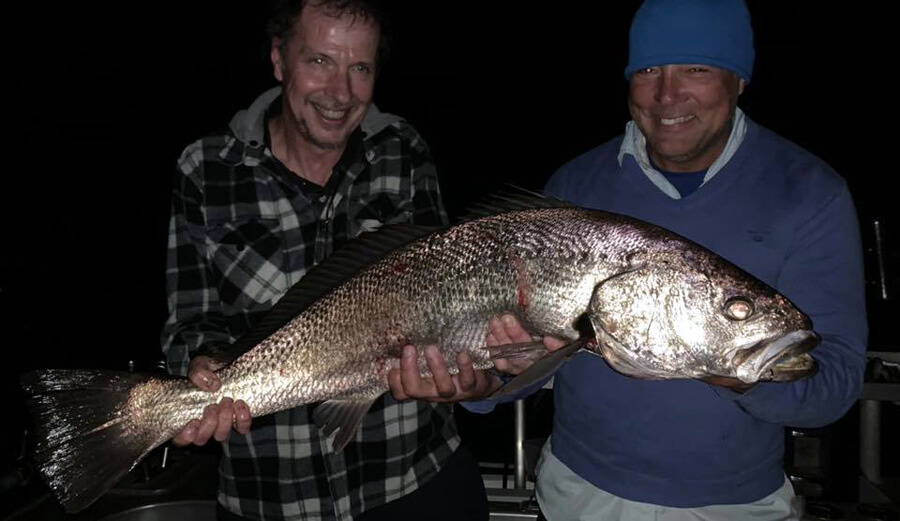 Matt Cini from Reel Time Fishing Charters has made the most of the moon phase this week and has landed some amazing mulloway fishing the Glenelg river with his customers.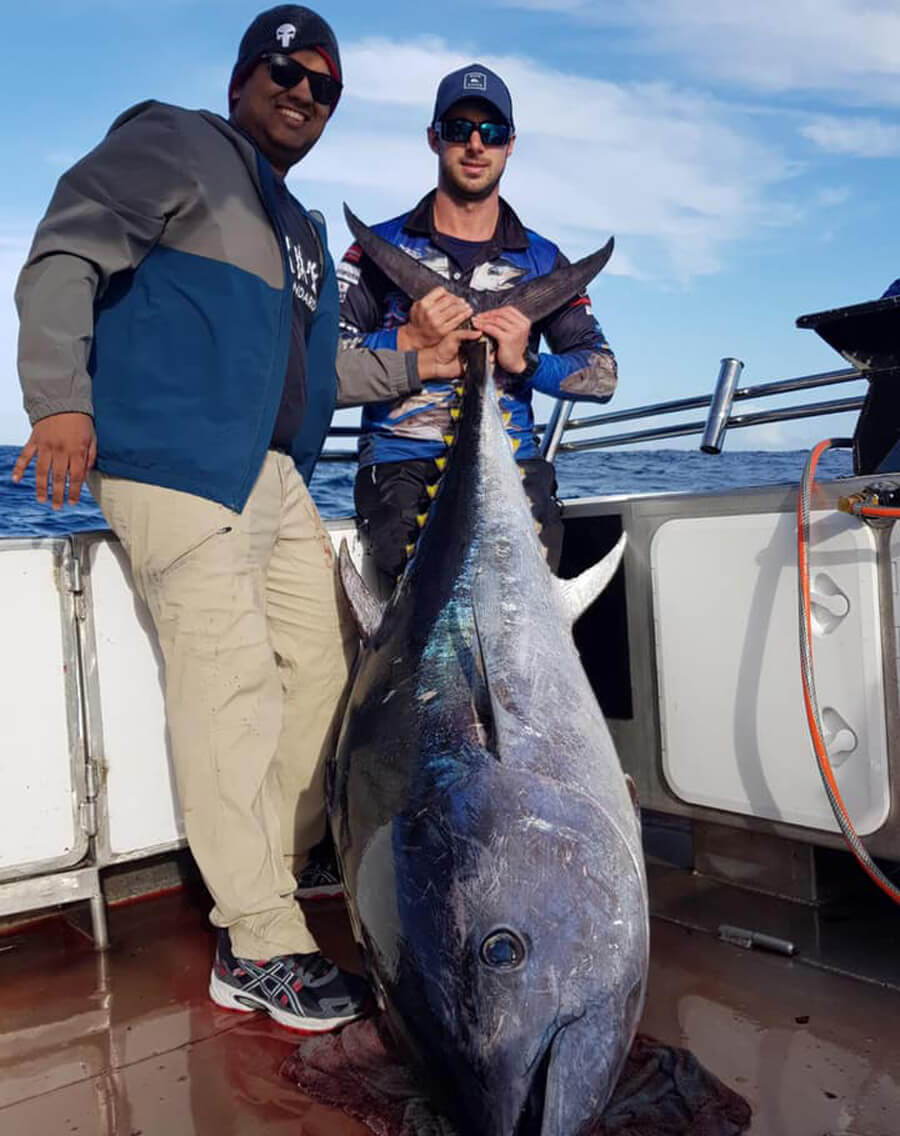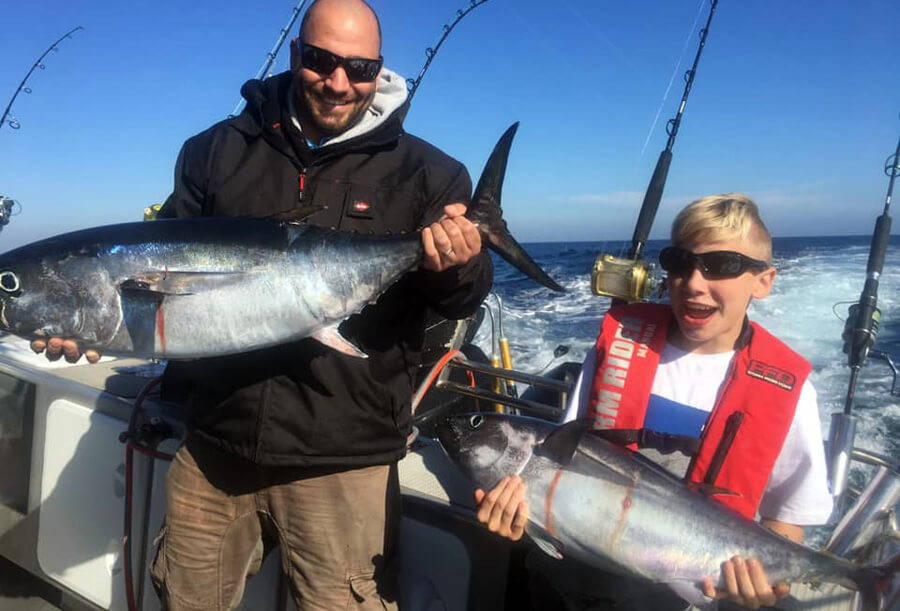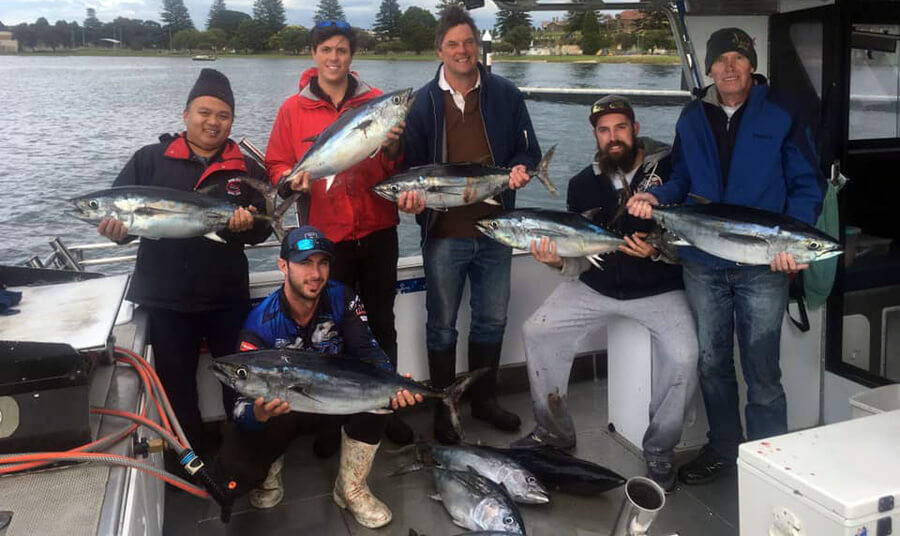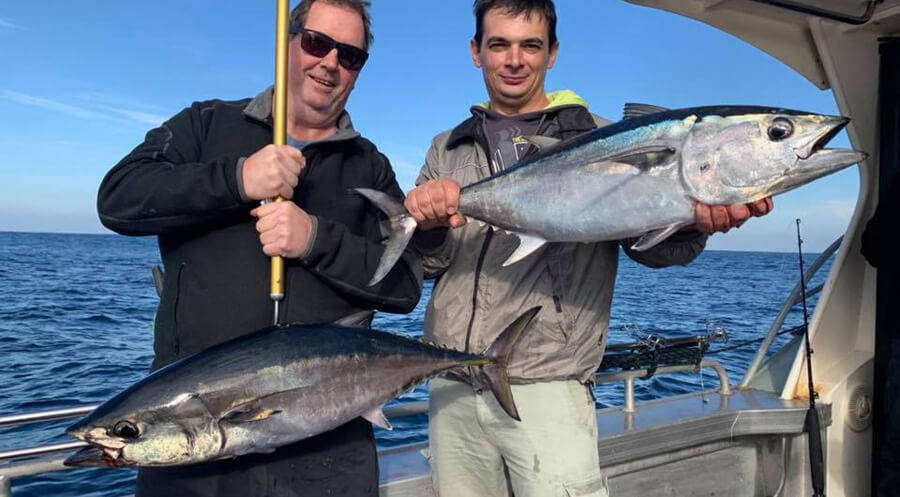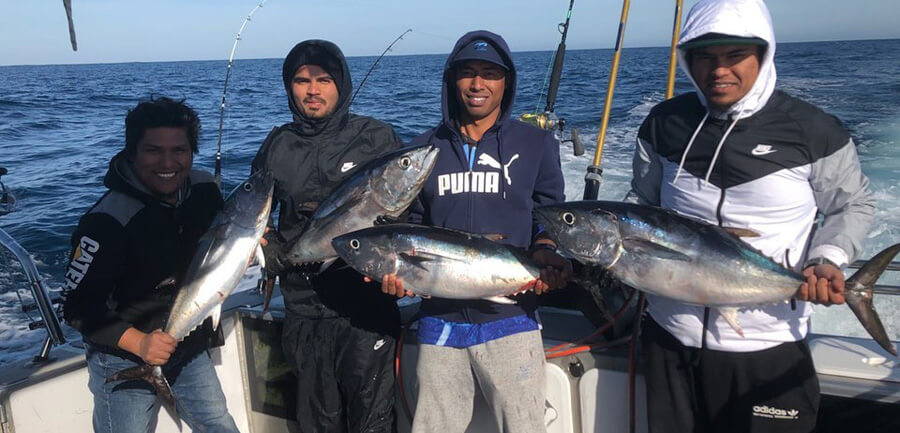 Matt Cini and the crew from Reel Time Fishing Charters have had consistent results this past week on the tuna with some fantastic quality school fish landed. The highlight of their week has been a 105kg barrel caught on a Pakula lure in Brad J Lumo colour.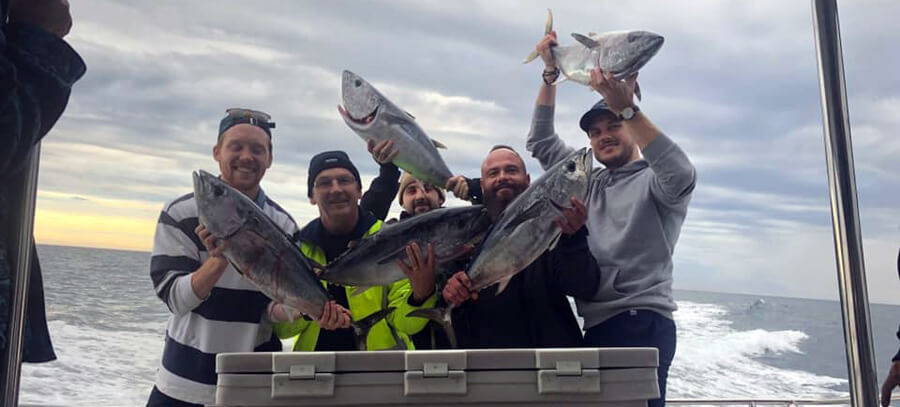 Rob and Dylan Mizzi from Sharkmen Fishing Charters have been getting stuck into some fantastic school tuna with their customers over the past week.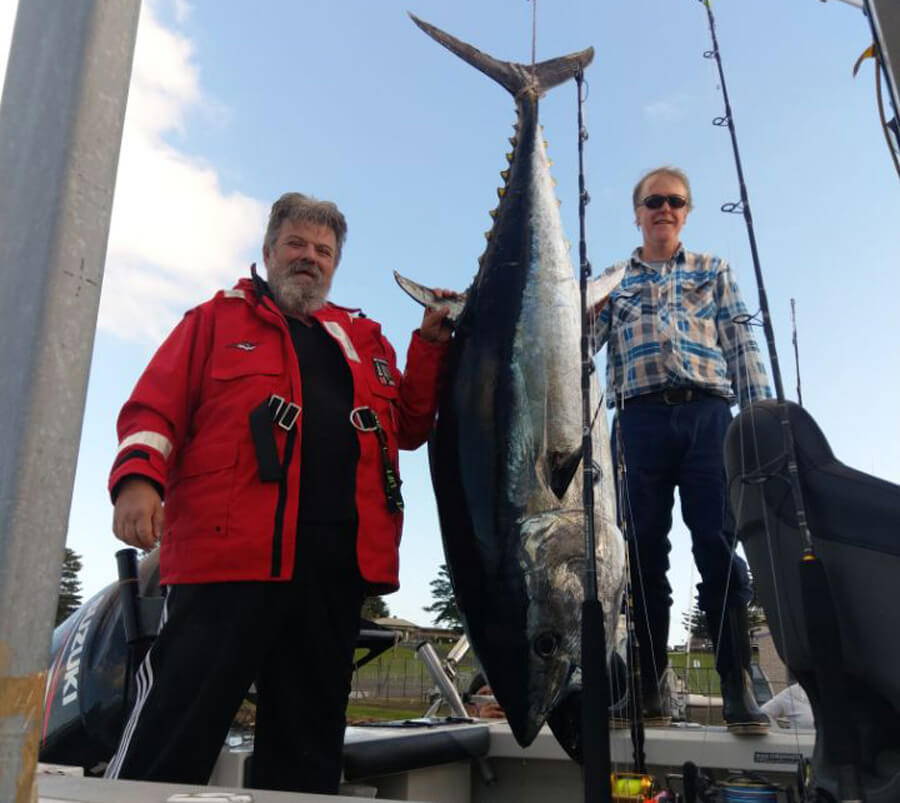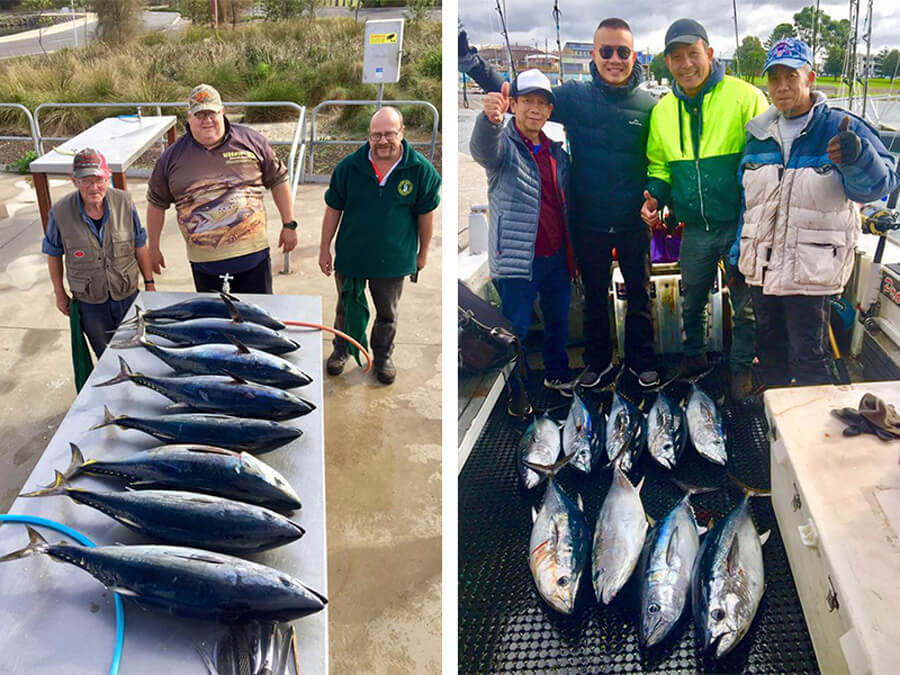 Some fantastic tuna coming aboard for Jayson Turner from Pro Red Fishing Charters customers over the past week! Well done all!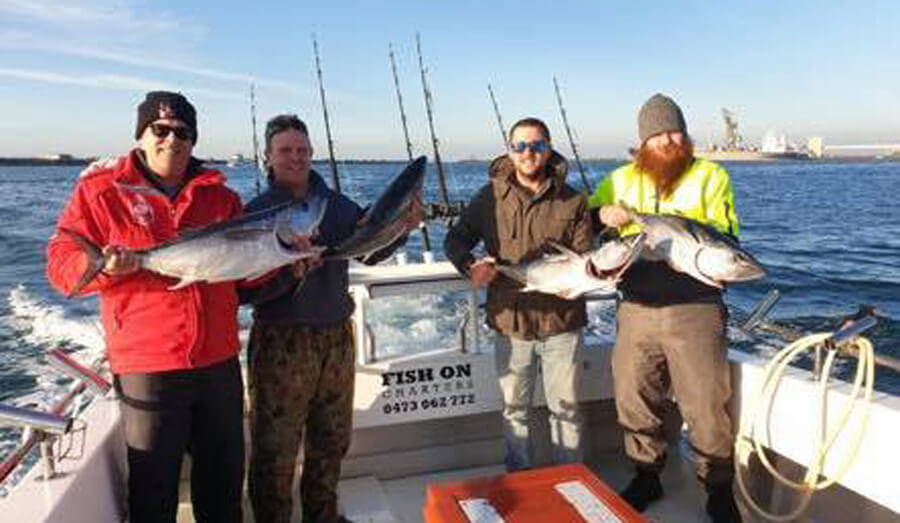 Daniel Zagami from Fish On Charters managed some nice tuna for his customers on Saturday.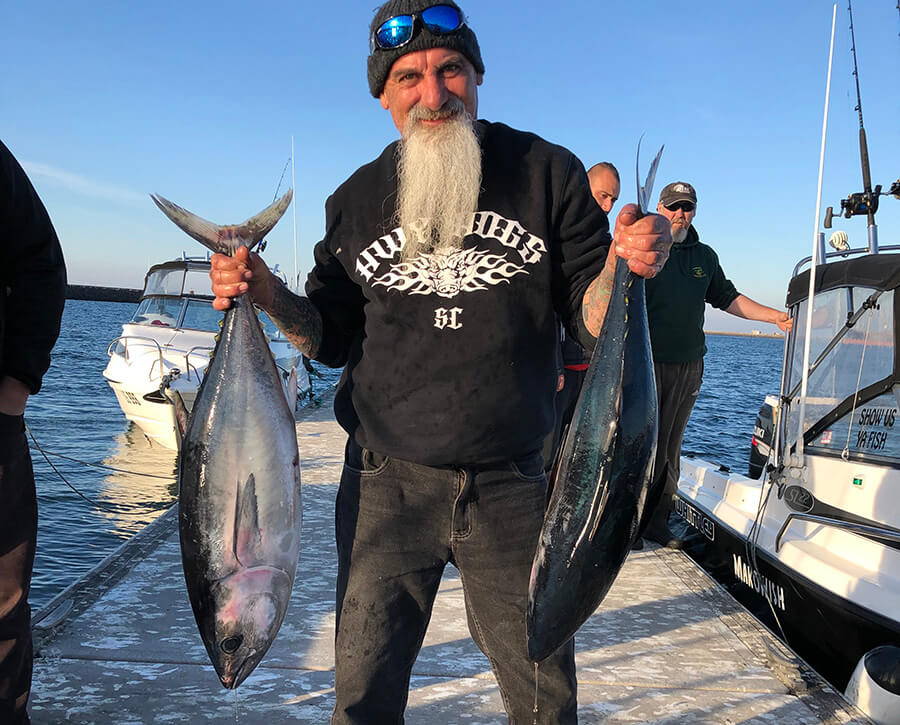 Tibi Flora fished with Will Flatout out from Portland and managed a couple of nice tuna for the trip out near the shelf.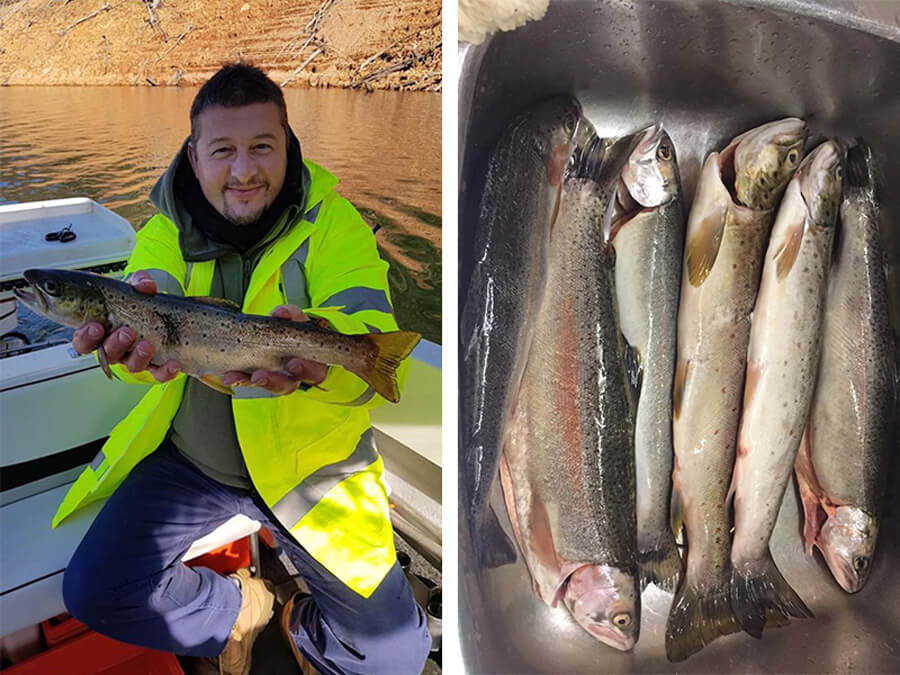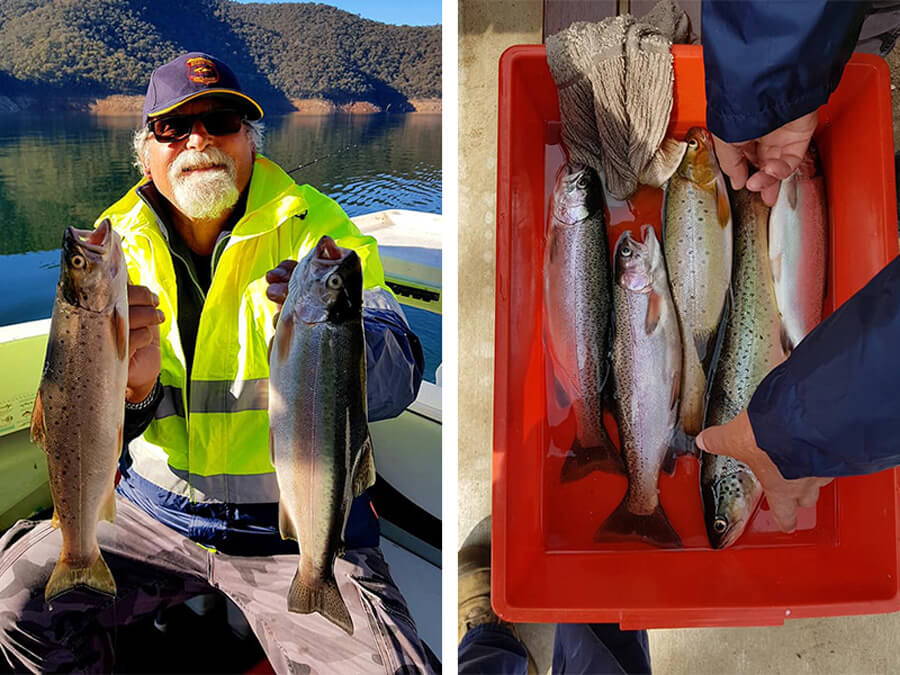 The Sandringham Angler's Club had a club comp at Dartmouth last week, Robert Kaldor landed some nice trout as did Bob Shovelar with Tassie Devil's being the stand out lure.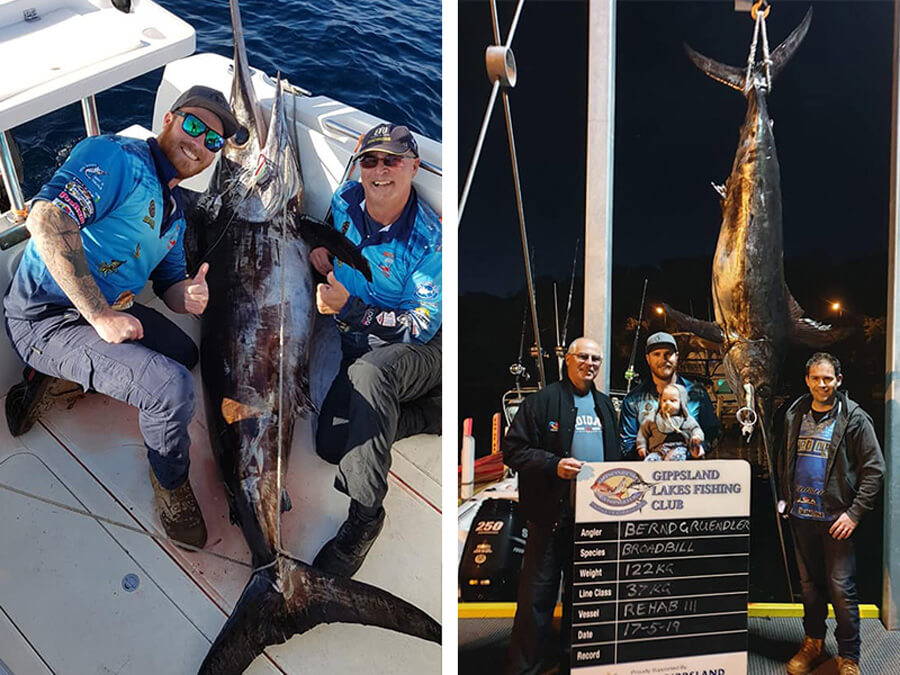 Adrian Gruendler his dad Bernie and good mate Daniel boated this fantastic swordfish of 122kg out from Lakes Entrance last week.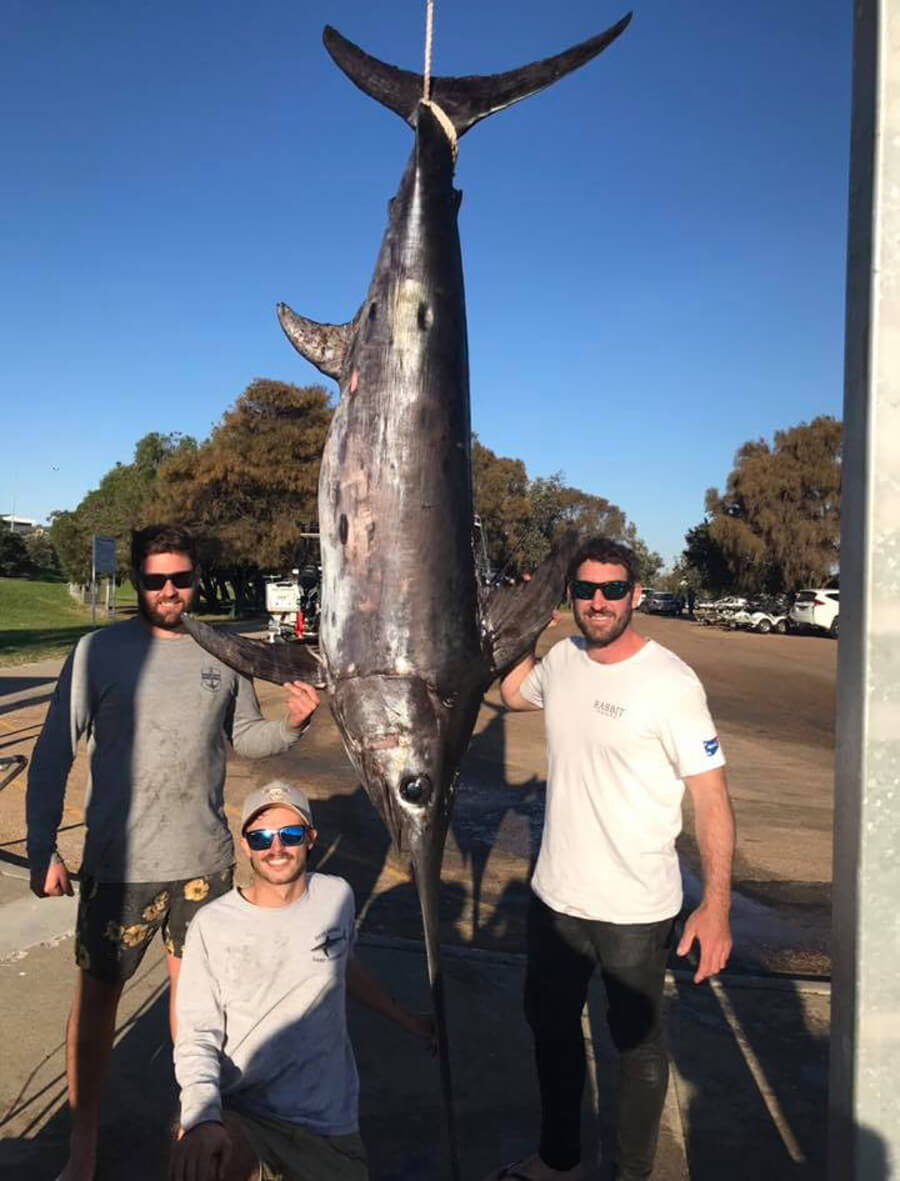 Congratulations Jackson Wells with your 169kg swordfish caught out from Lakes Entrance on Friday.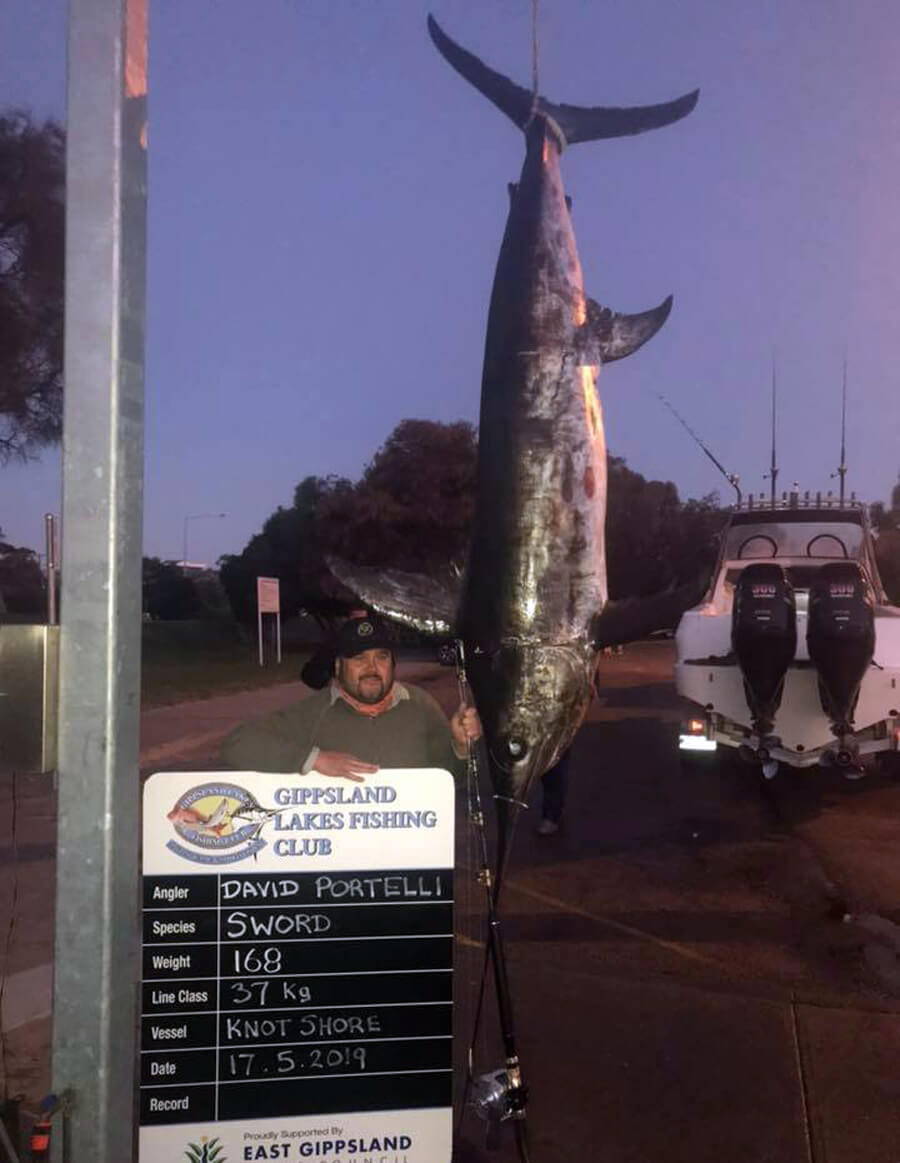 David Portelli caught this fantastic 168kg swordfish out from Lakes Entrance on Friday.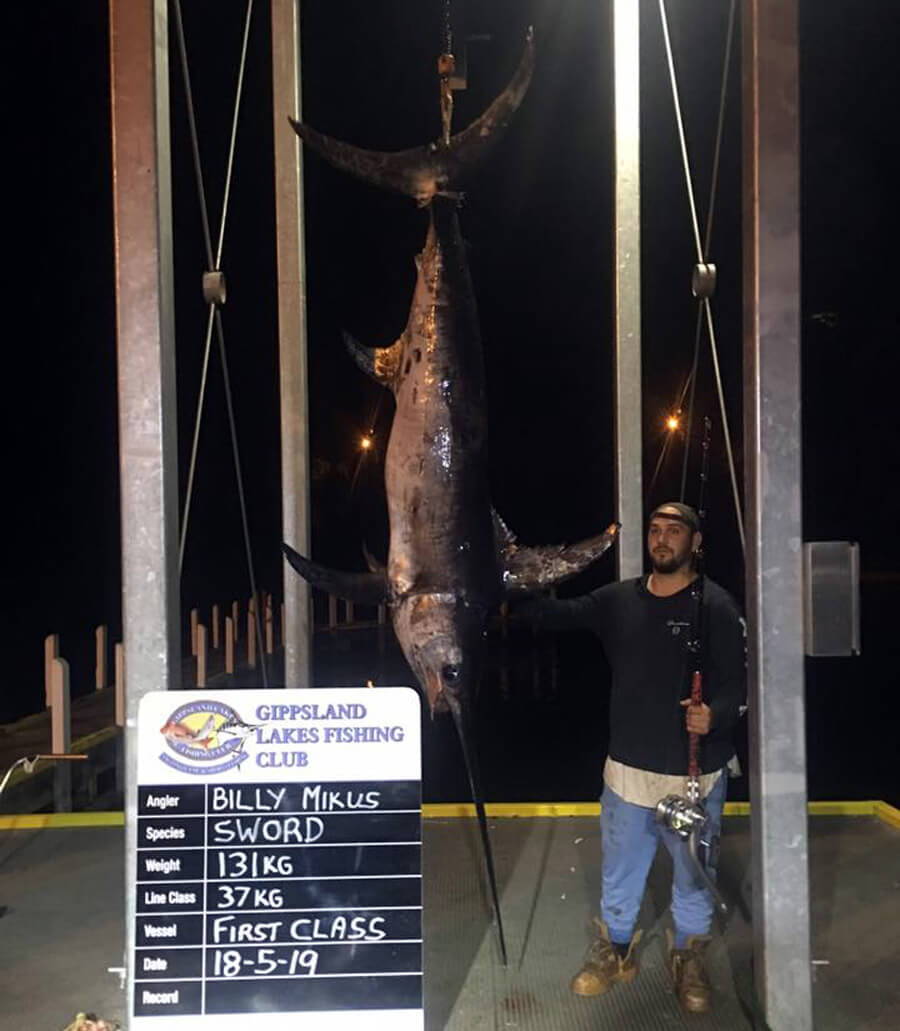 Well done Billy Mikus and crew on your 131kg sword caught on Saturday.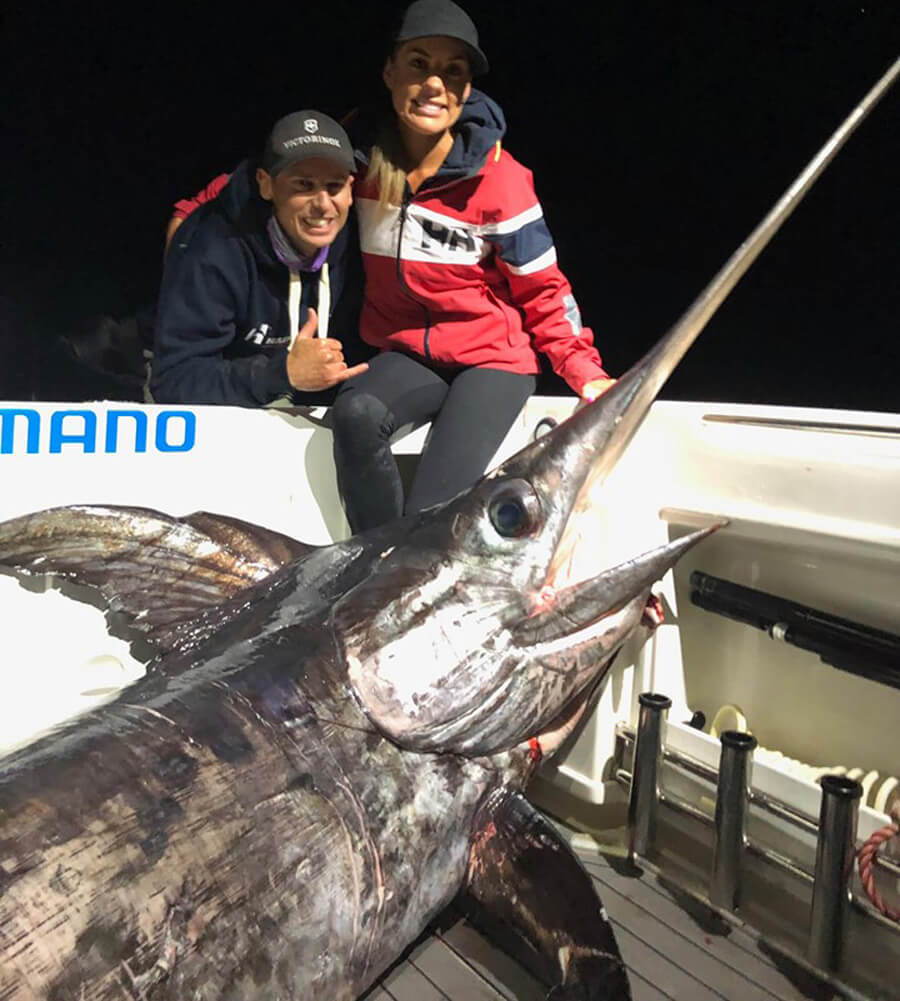 Tom and Chloe Laurence caught this huge swordfish of 278kg on Friday night out off Mallacoota.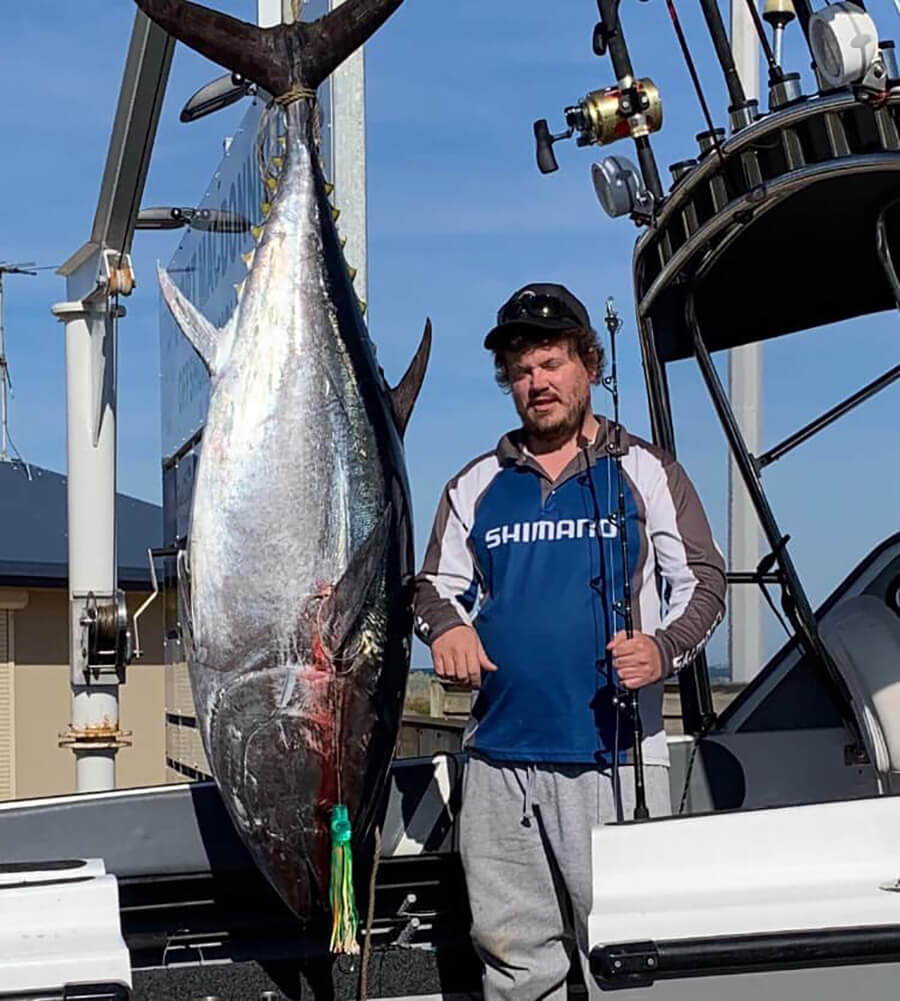 Daz Nelson with a cracking 114kg barrel from Port Macdonnell last week.
Lee Mahon caught a fantastic 95cm Murray cod fishing at Lake Mulwala using cheese for bait.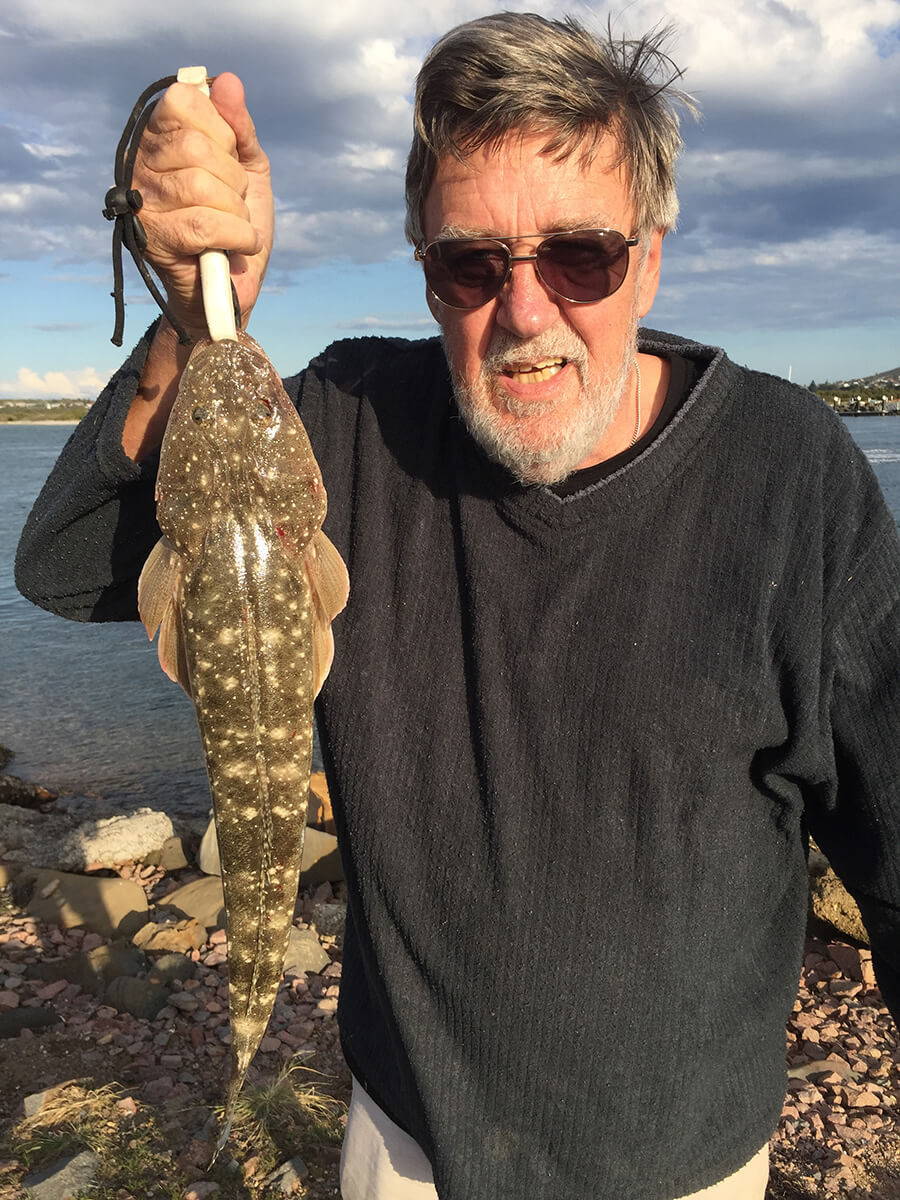 Robert Gill caught this nice dusky flathead fishing at Swansea.
IFISH WITH TACKLE WORLD SERIES 14
TALKING FISHING - C31 TV - TUESDAYS @8.30PM
Catch "Talking Fishing" on Melbourne's C31 TV (CH44) at 8.30pm each Tuesday night. Staff members David Kramer and Adam Ring together with Steve "Trelly" Threlfull host Australia's only "Live to Air" fishing television program at this prime time-slot. Put Tuesday night's at 8.30 away in your weekly diary of TV shows to watch!
Iceland consumes more Coca-cola per capita than any other nation.


Good Luck with your fishing and stay safe on the water,

The TEAM at Tackle World Cranbourne & Mornington