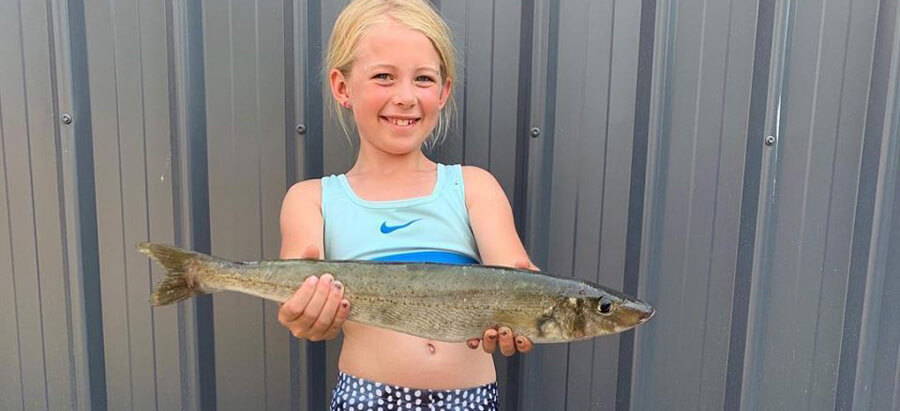 Well done to young Harlem Nelson who took out the heaviest fish in the Western Port Whiting Challenge last weekend. Harlem's fish measured 52cm and weighed 934g, just 66 grams short of winning her $1,000 cash from our Boss.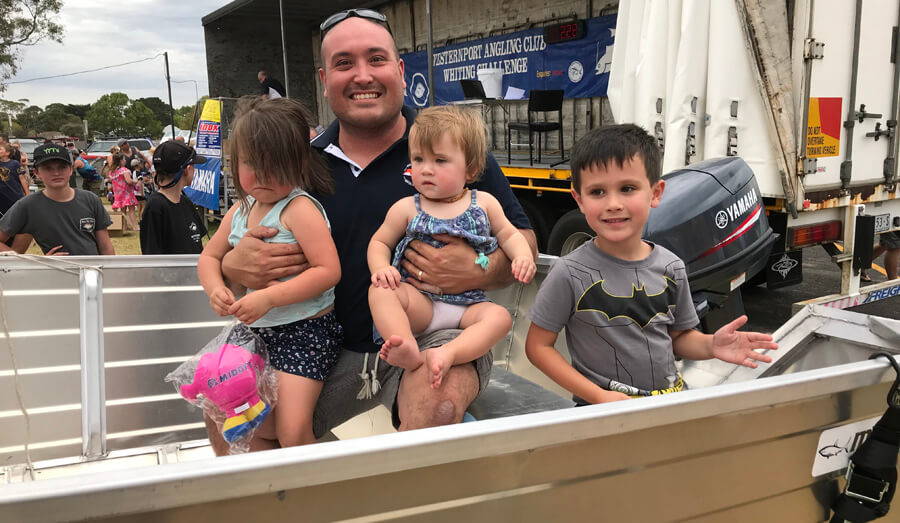 Also, a big congrats goes to Darren Nash pictured with his kids Will, Eliza & Quinn. Darren was the winner of the boat, motor and trailer. The competition was a huge success with 1125 whiting caught over the 2 days, with many fish in the 700 & 800 gram range. Our whiting fishery is certainly in good shape and this was a very well-run competition on its 30th Anniversary. The Committee of the Western Port Angling Club should be very proud.
Congratulations to Karl Wilkinson taking 4th place with his whiting going 47cm and 697grams.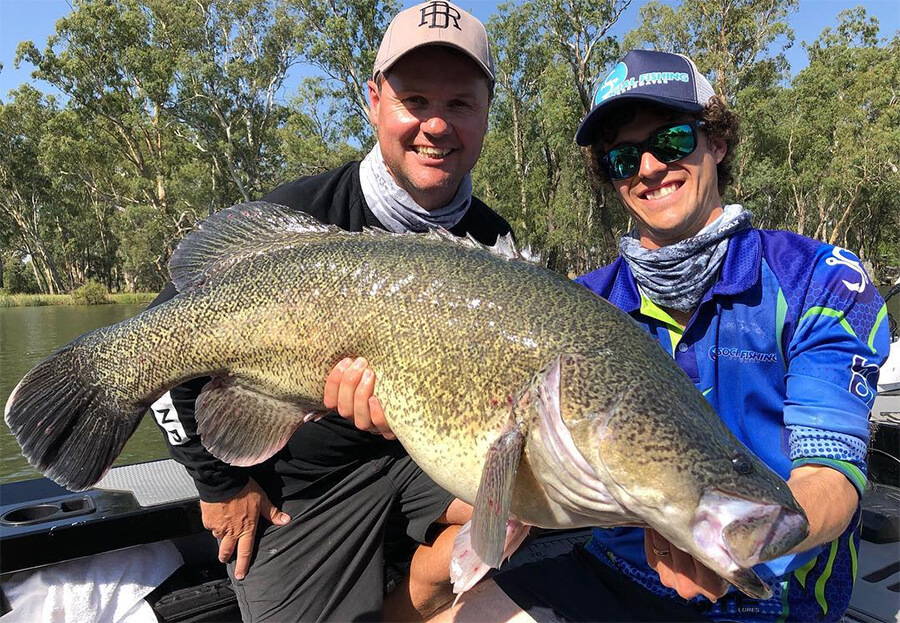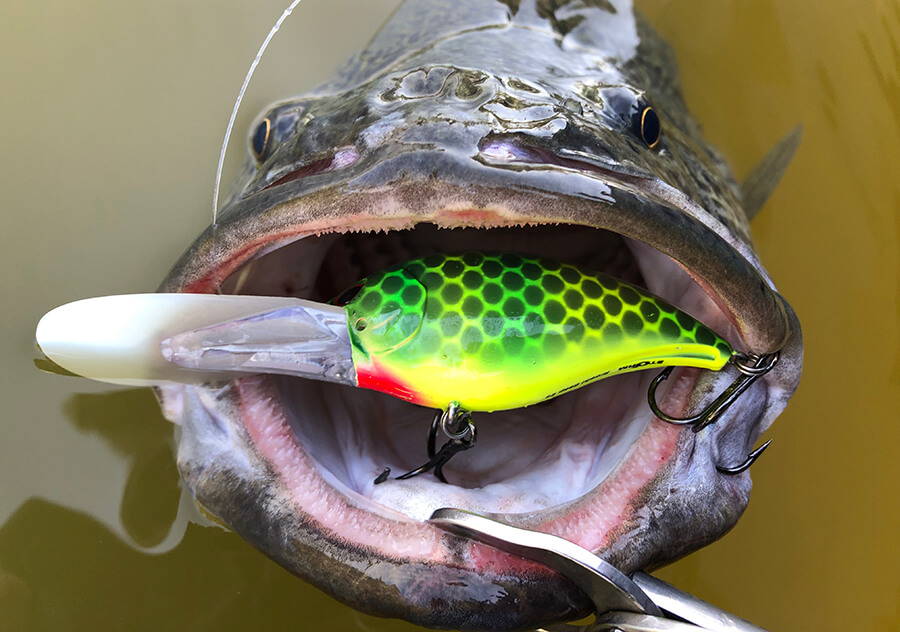 PW and the IFISH TV crew teamed up with local freshwater guru Rhys Creed and explored the amazing Nagambie Lakes system. The guys managed to catch fantastic numbers of cod in various locations around the system with the best lures being Storm Arashi Rattler's in the Googong and Dumble Door colours as well as Bassman Spinner baits.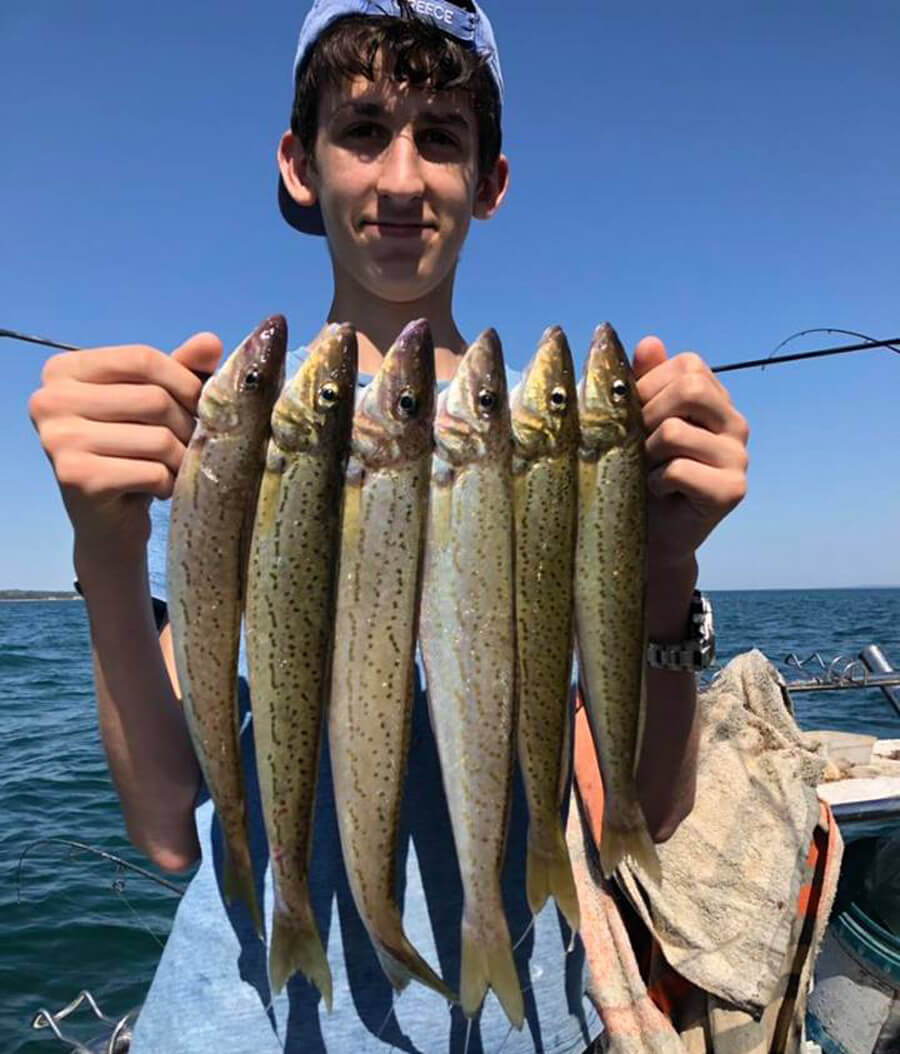 Shaun Furtiere from Think Big Fishing Charters had customers Ian & nephew Alex, & Mark Buttigieg and together they managed a fantastic feed of whiting fishing around Western Port.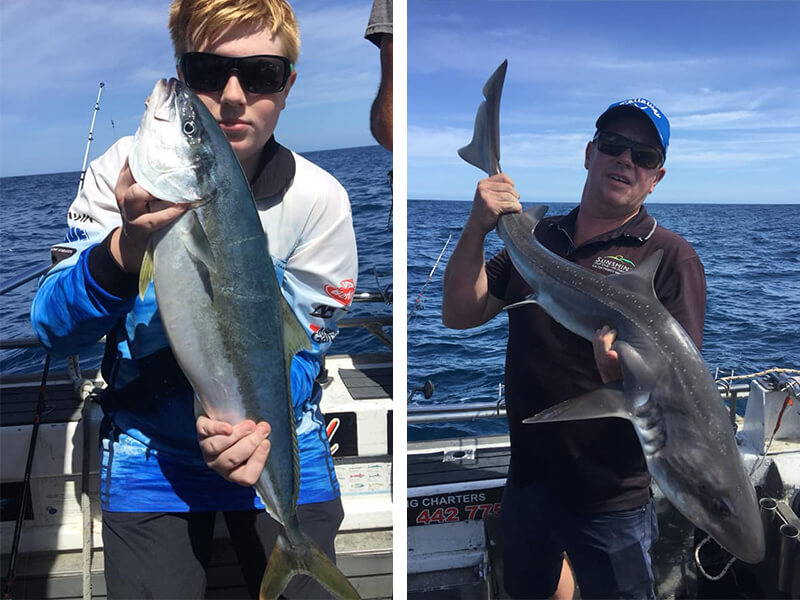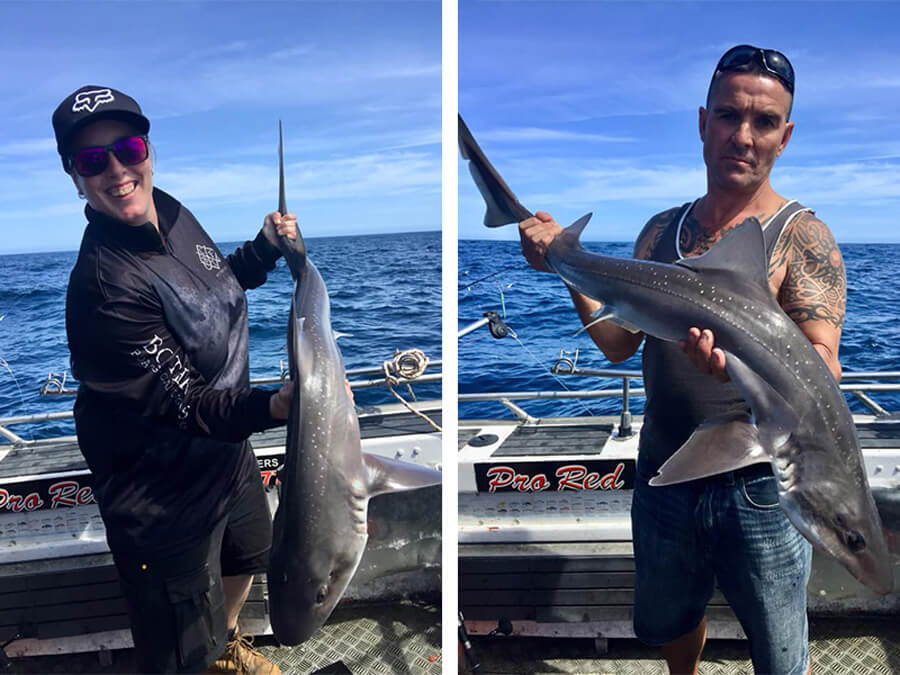 Jayson Turner from Pro Red Fishing Charters had Rebecka and the crew on board for some awesome kingy and gummy action this week fishing out from Western Port.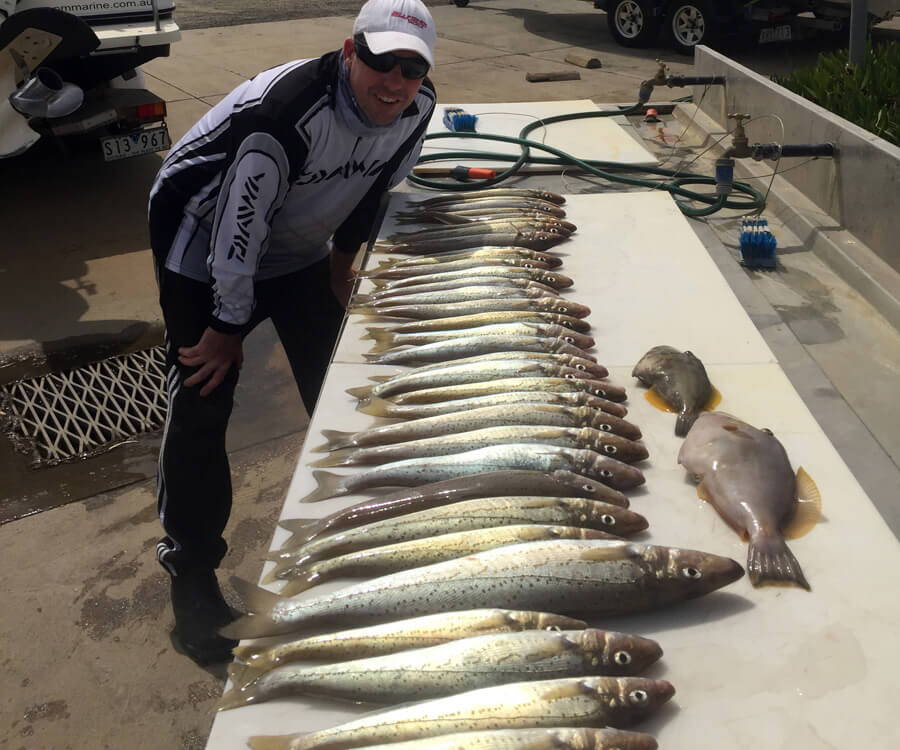 Dave got stuck into the whiting on Tuesday fishing Middle Spit, the biggest went 47cm with mussels and squid getting the job done.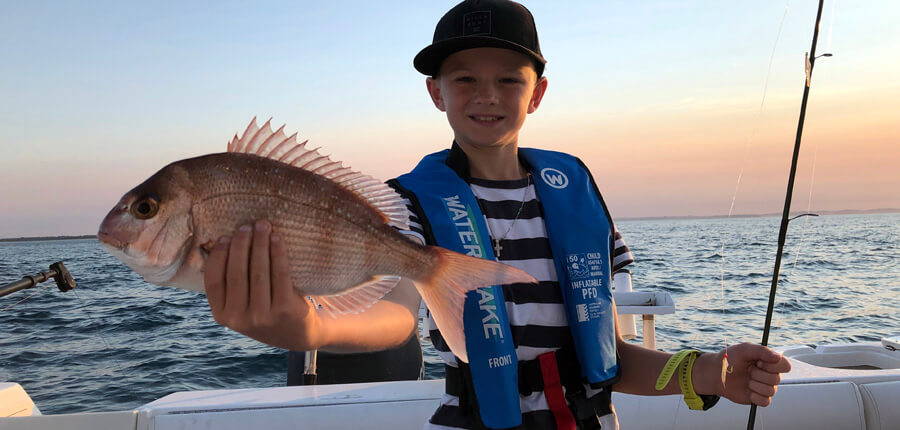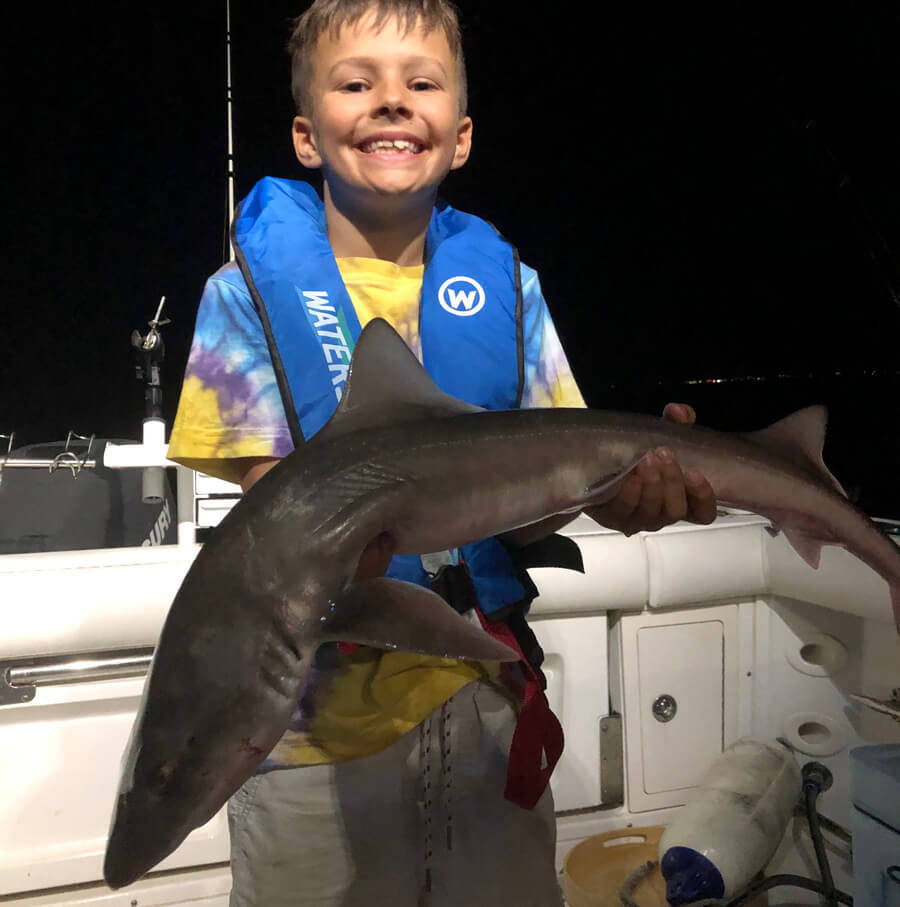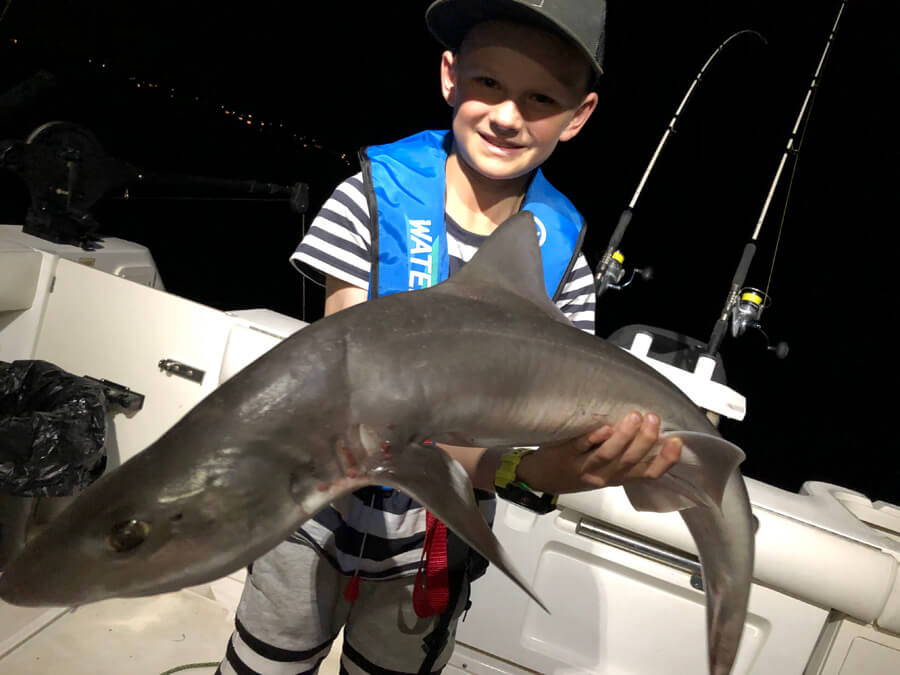 Jack and Will Stefanetti had a ripper fishing trip fishing around Middle Spit landing a nice pinkie on a sabiki while drifting for bait and landing 2 ripper gummies mid-tide.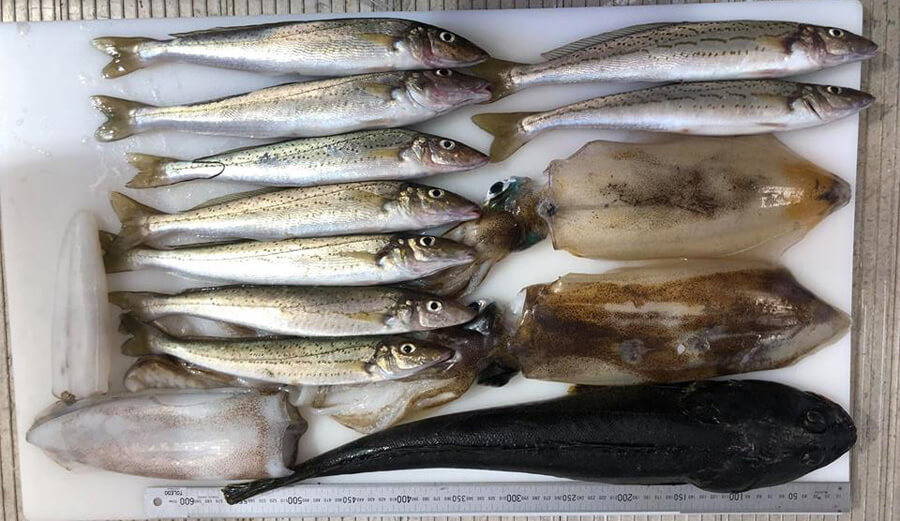 Hugh Garcia caught some great squid from Tyabb Bank drifting in 4-6 metres and then caught some nice whiting and flatties down at Tankerton in 1.3 metres.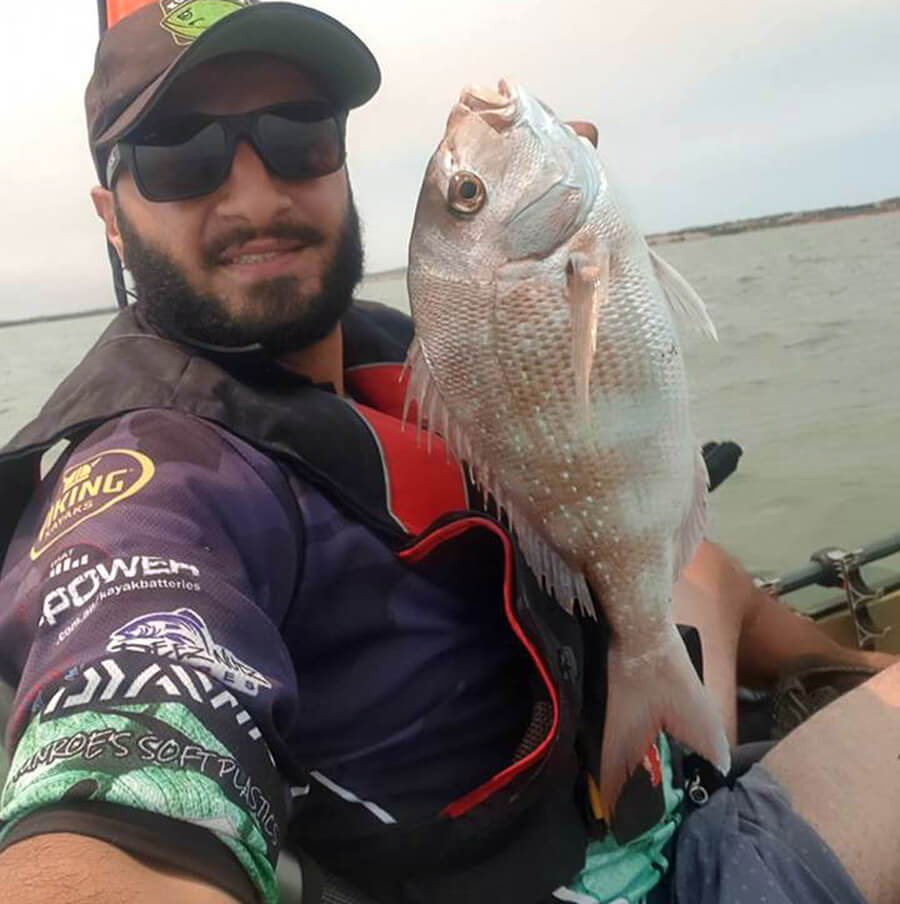 Evanos Delokos and Ben Hotchkin hit Lang Lang from the kayaks and managed to get some runs on the board with some nice pinkies and gummies caught.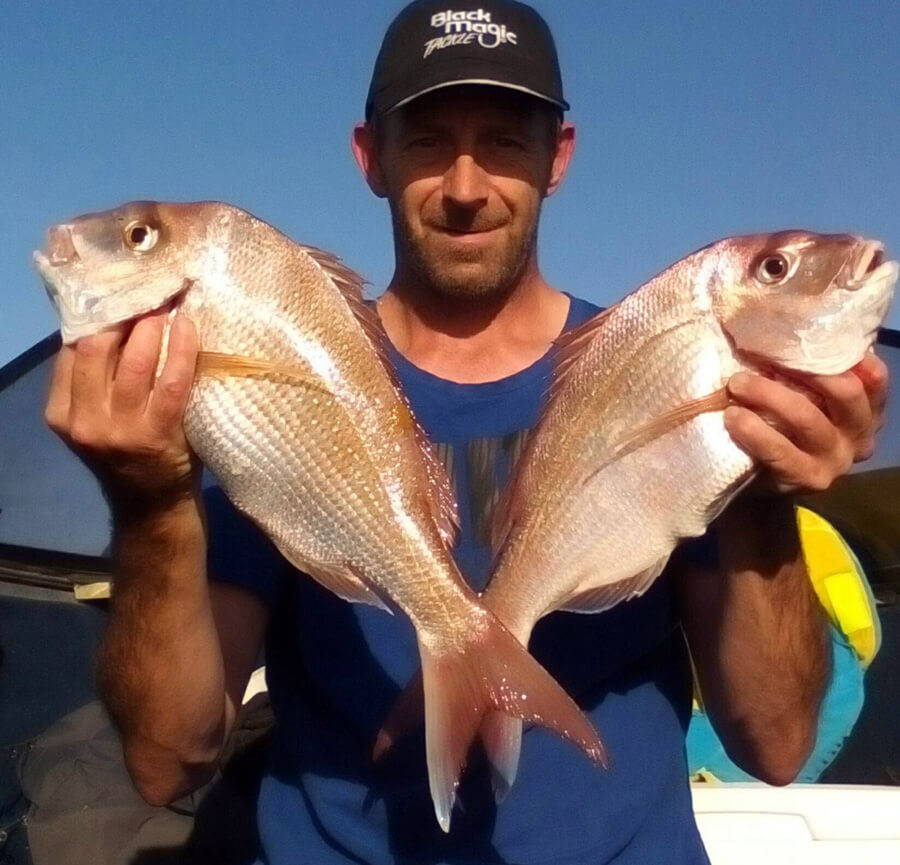 Matt Tormey found some nice pinkies fishing around Corinella with pilchards doing the damage during the run out tide.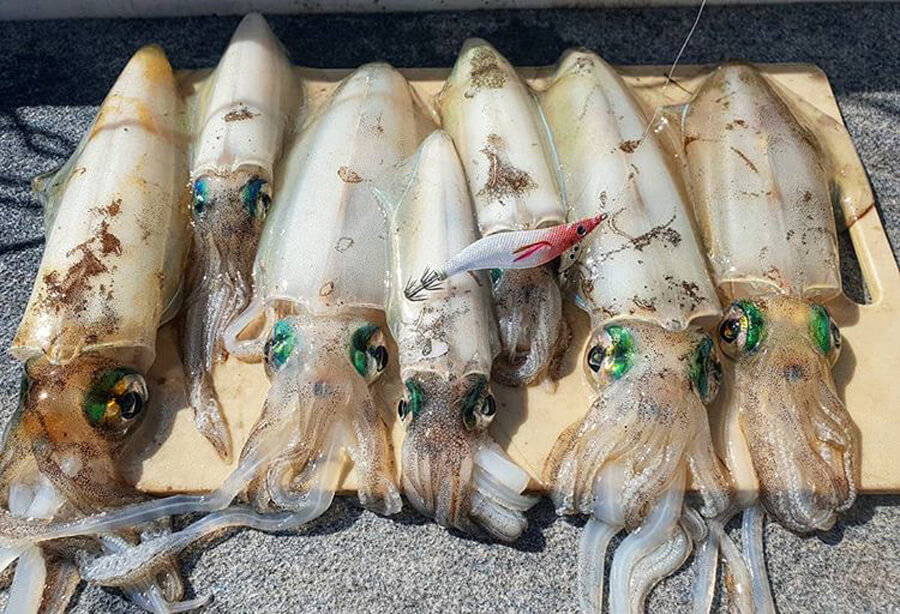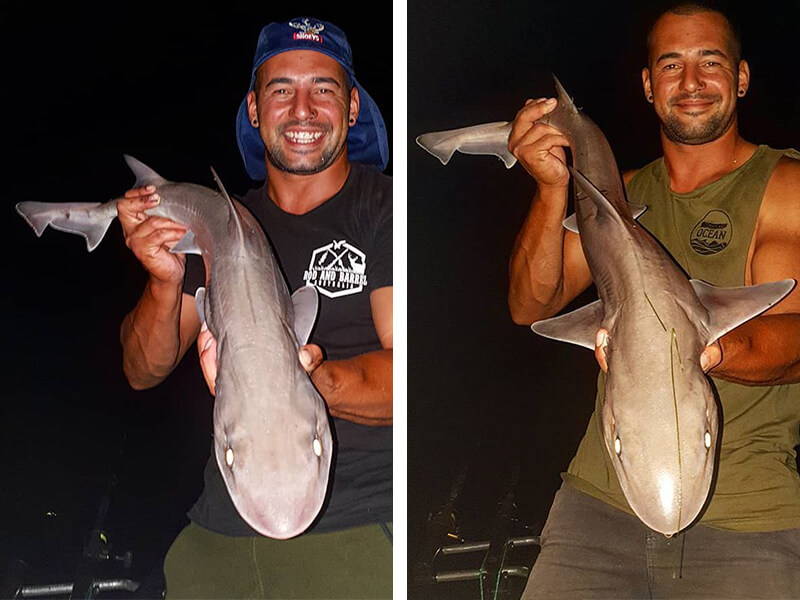 Jovan Pageot had a ripper weekend fishing out from Corinella managing a fantastic bag of squid using the Shimano Sephia jig in Red Head colour, Jov then converted the squid into some nice eating sized gummies over the next couple of nights.
John Moore and Kris Pettenuzzo fished out from Flinders on Friday night last week in 35 m and got into some nice gummies. 4 caught and released with Kris catching his personal best at 15 kg, well done mate.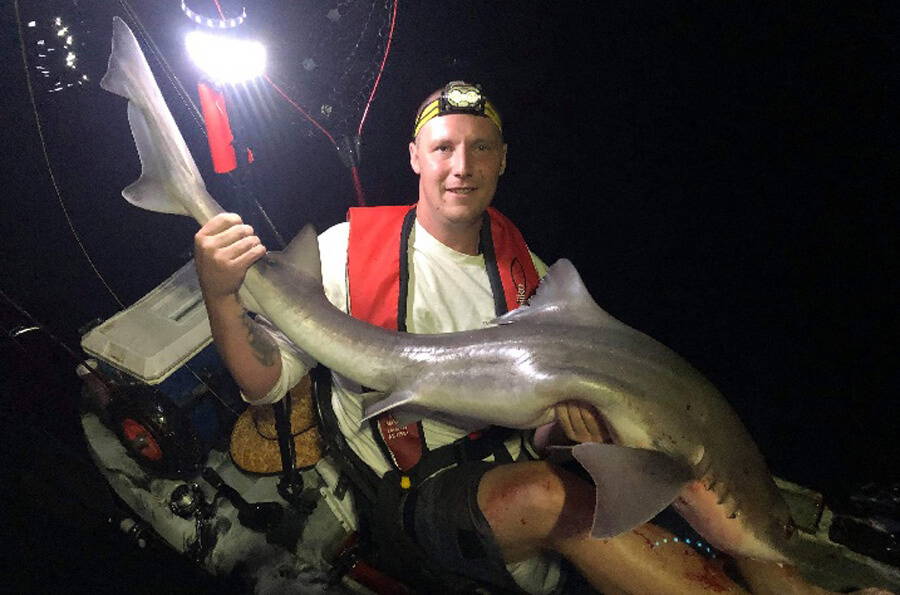 Karl Wilkinson landed this nice gummy on a pilly in 10 metres of water fishing the Western Entrance on his kayak over the weekend.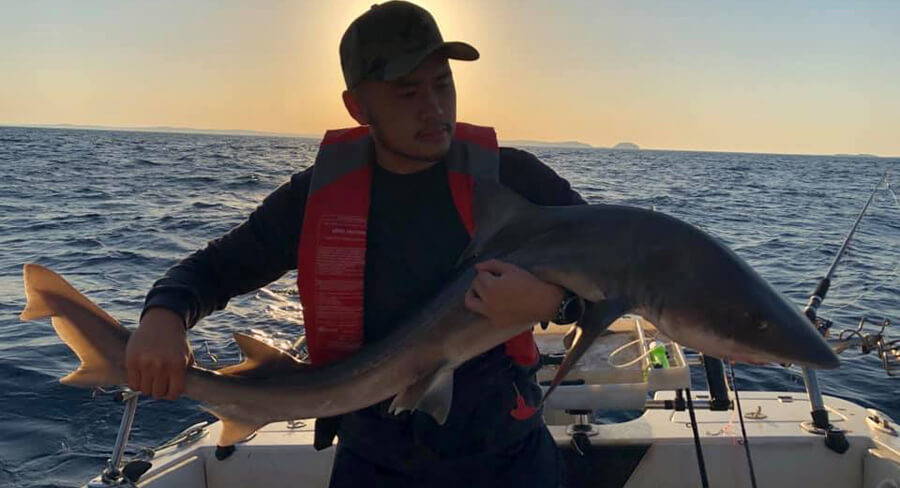 Dion Gatt and Jerry Lay fished the Western Entrance on Saturday morning and caught two gummies around the 10kg mark and a few pinkies. The guys finished the day off with a quick dive and found this nice cray.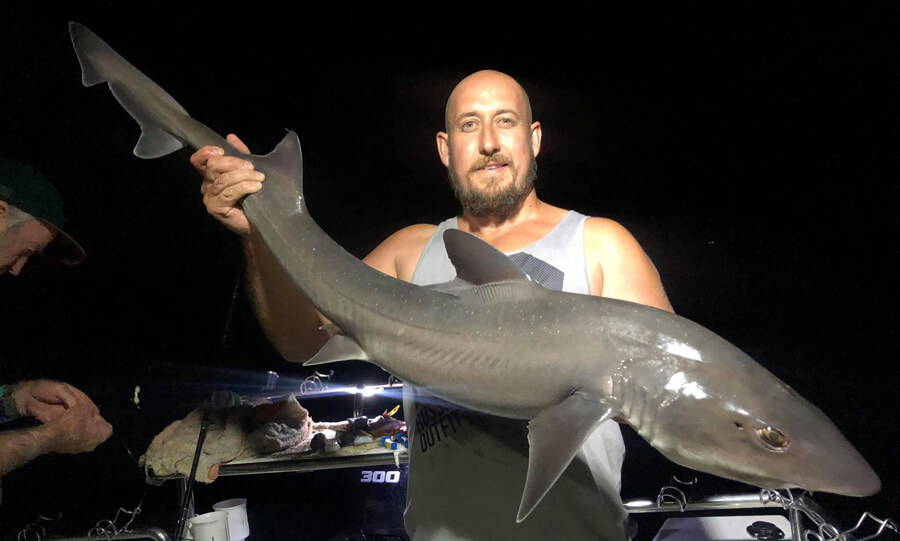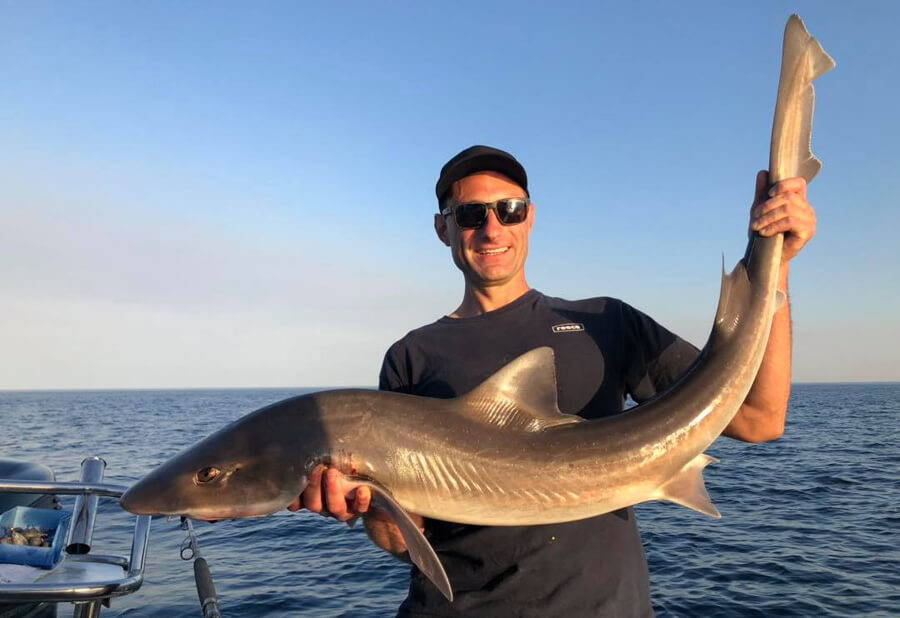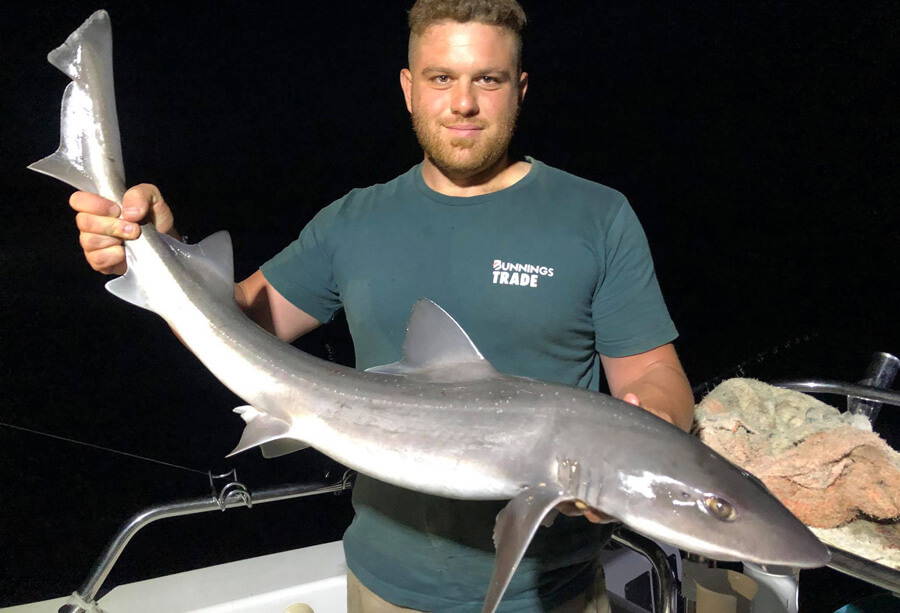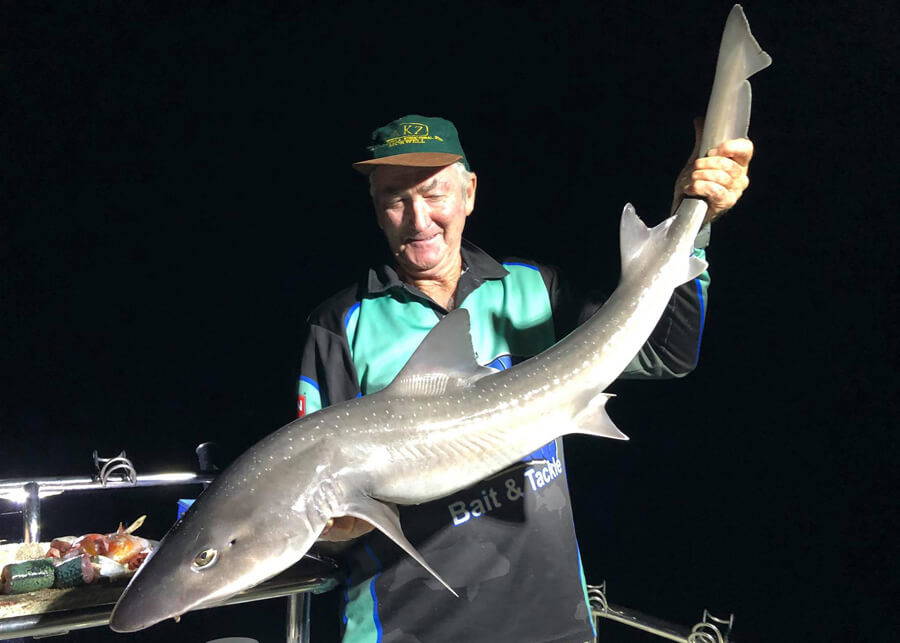 Shaun Furtiere from Think Big Fishing Charters had customers; David Albarenque, John Trumino, his mate Peter & Mo on board last week for some epic gummy action fishing the Western Entrance using fresh yakka and slimey baits.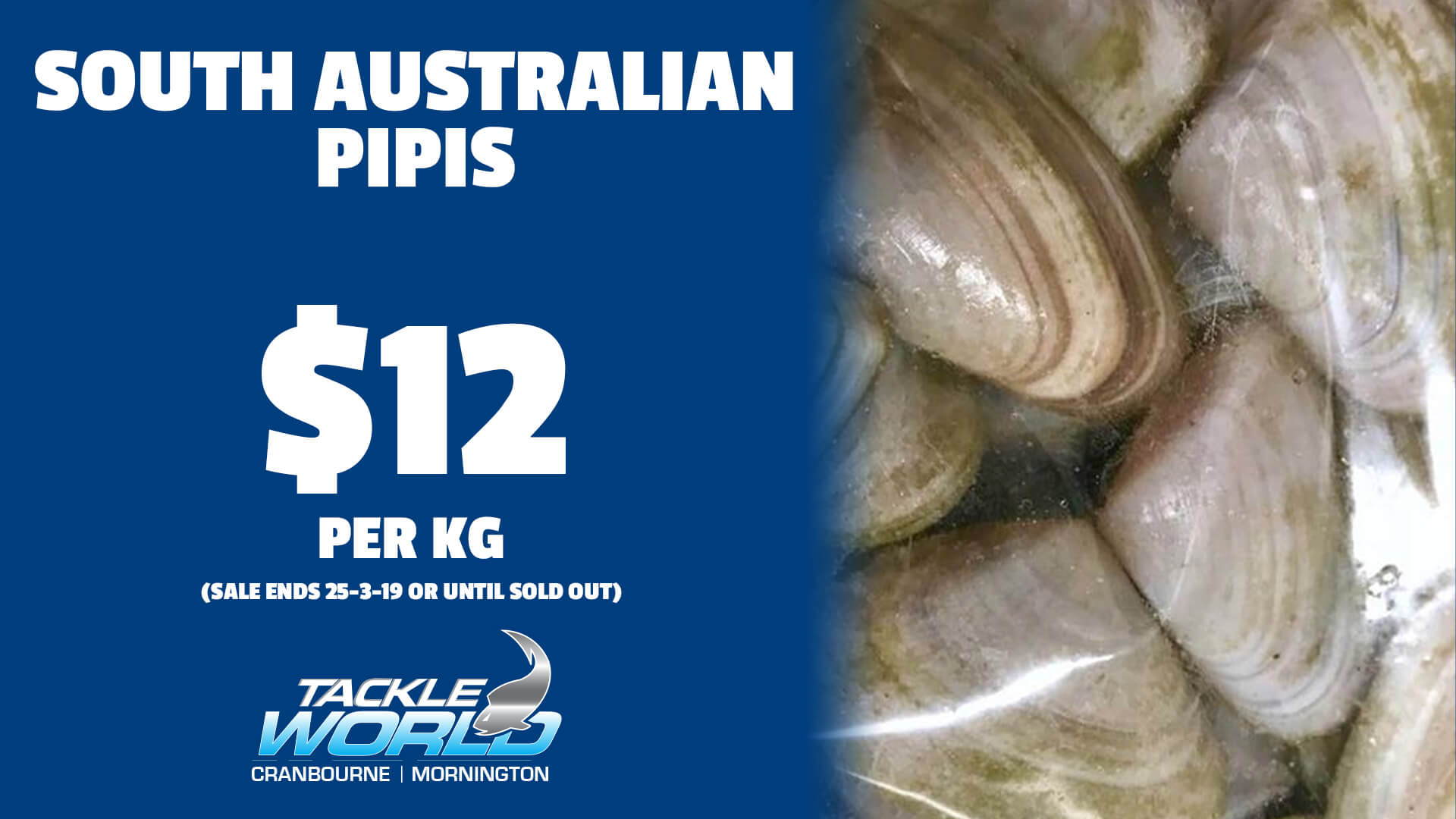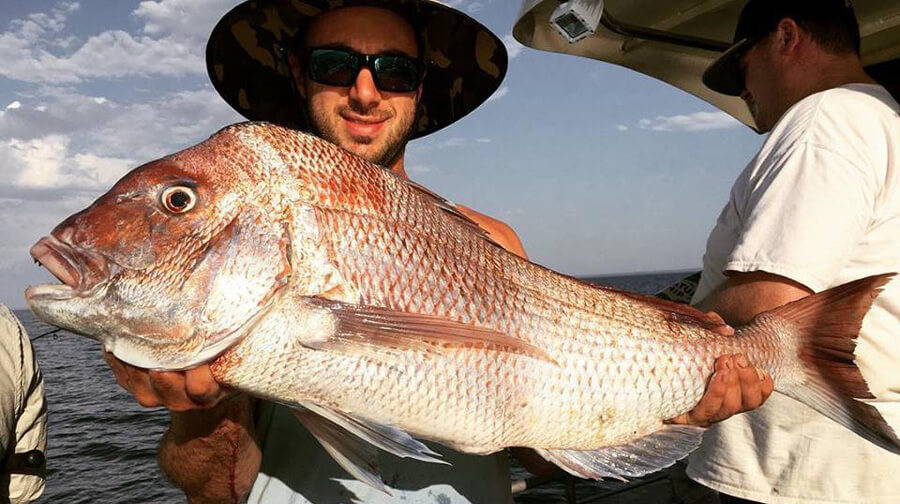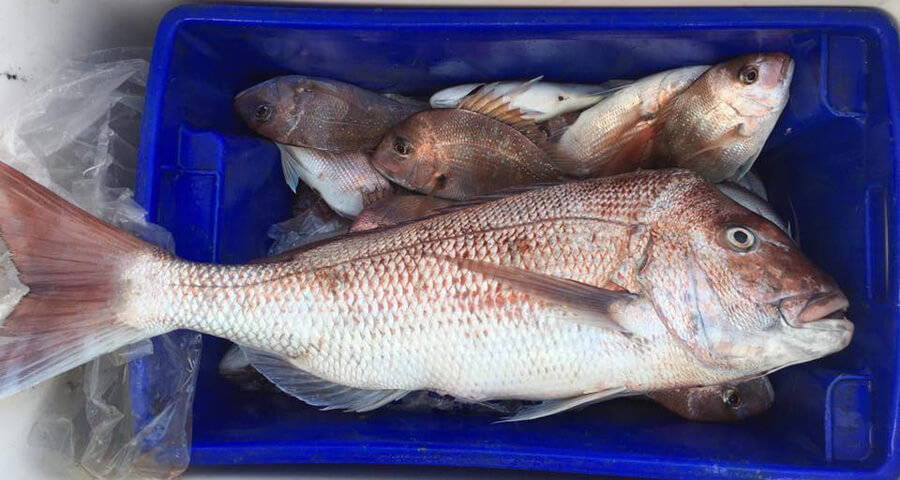 Matt Cini and the crew from Reel Time Fishing Charters have found some cracking reds over the last week fishing in Port Phillip Bay, their biggest from the last week topped 20lb, what a monster!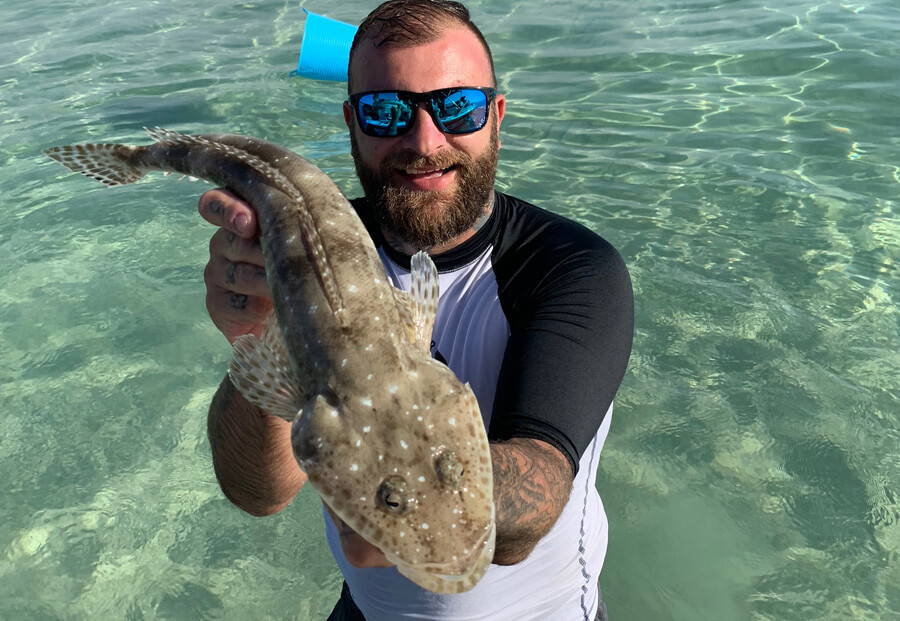 Ross Fountis caught this cracking flattie on a Zman Grub at Seaford in less than 1m of water.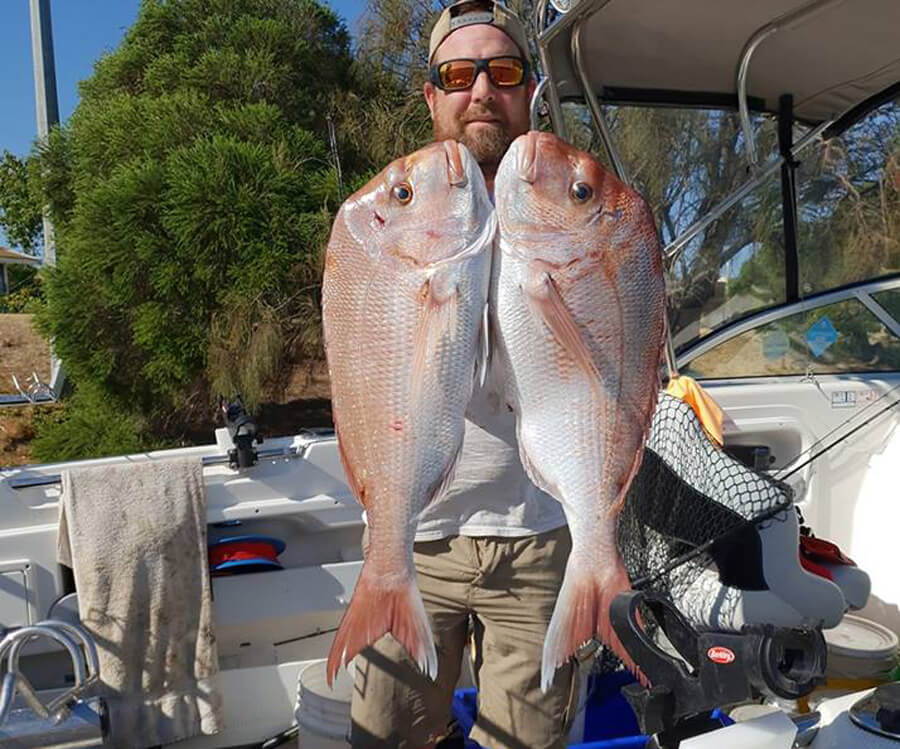 Nick Mouat fished in 22 metres out from Mt Eliza at first light and landed these 2 beautiful snapper. Nick attributes the bite to a passing container ship and fresh octopus bait.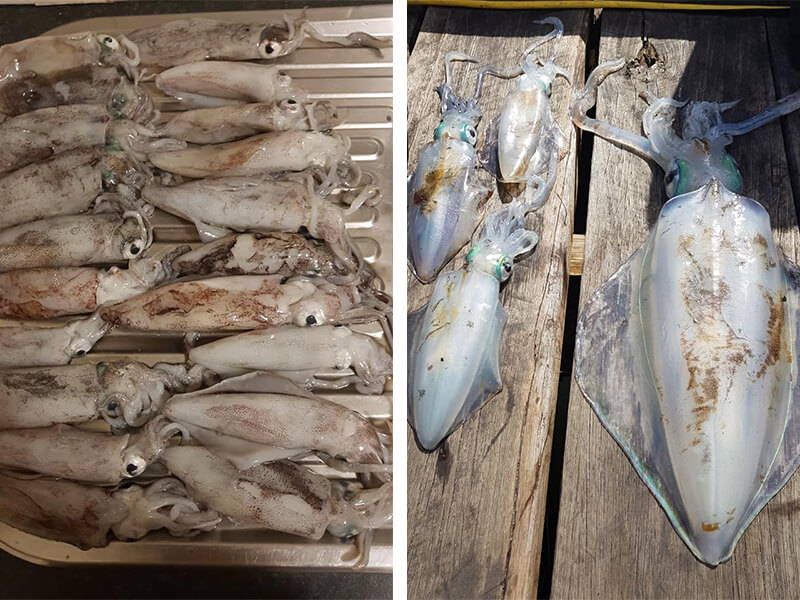 Motu Uelehipa fished the Mornington Pier last week and had no trouble finding good numbers of squid.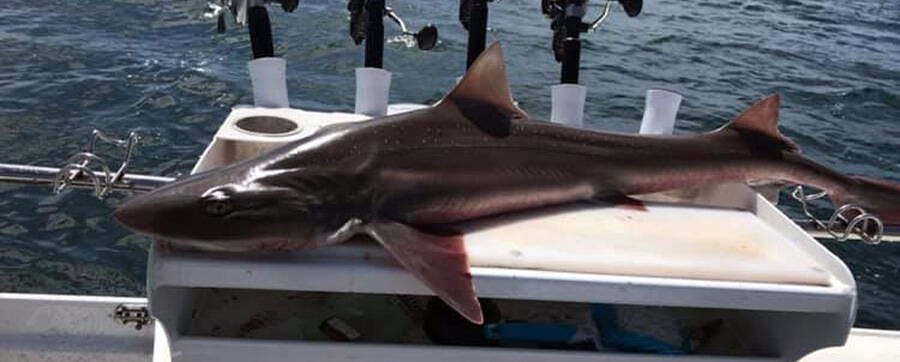 Bernard Abrams fished the last 2 hours of the run in tide deep off Mount Martha in 21 metres on Monday and landed this ripper gummy shark caught on squid.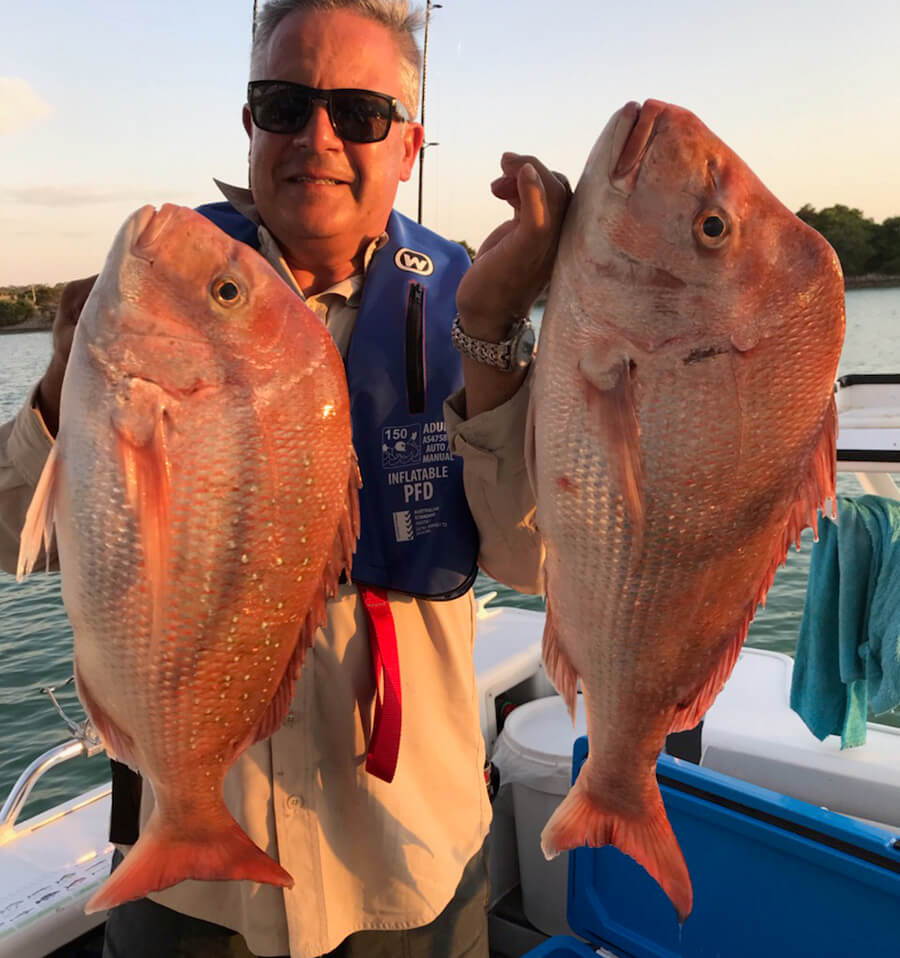 Sam Gianquita caught these two beaut snapper within half an hour of each other last week fishing out from Mt Martha during the run out tide using California squid for bait.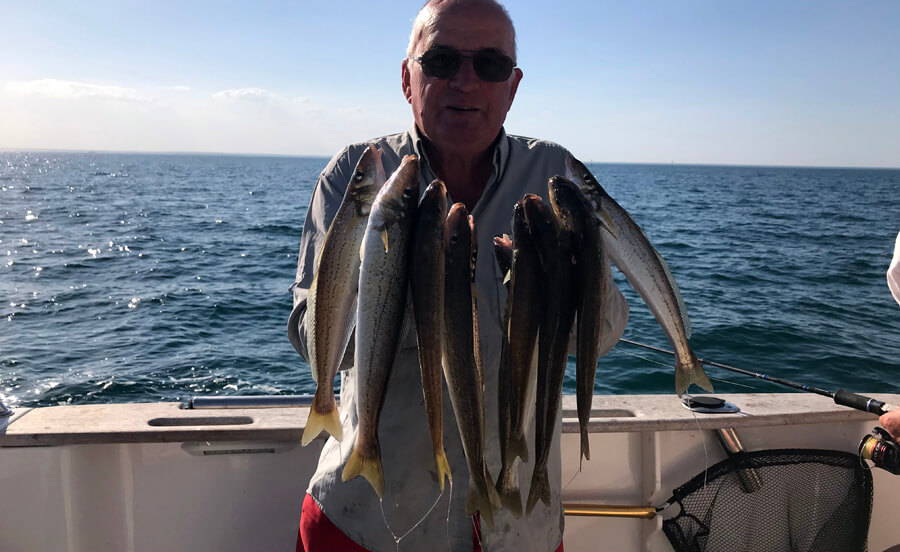 John Henwood managed some fantastic whiting fishing out from Rye this week with the key to success having to hop from sand hole to sand hole.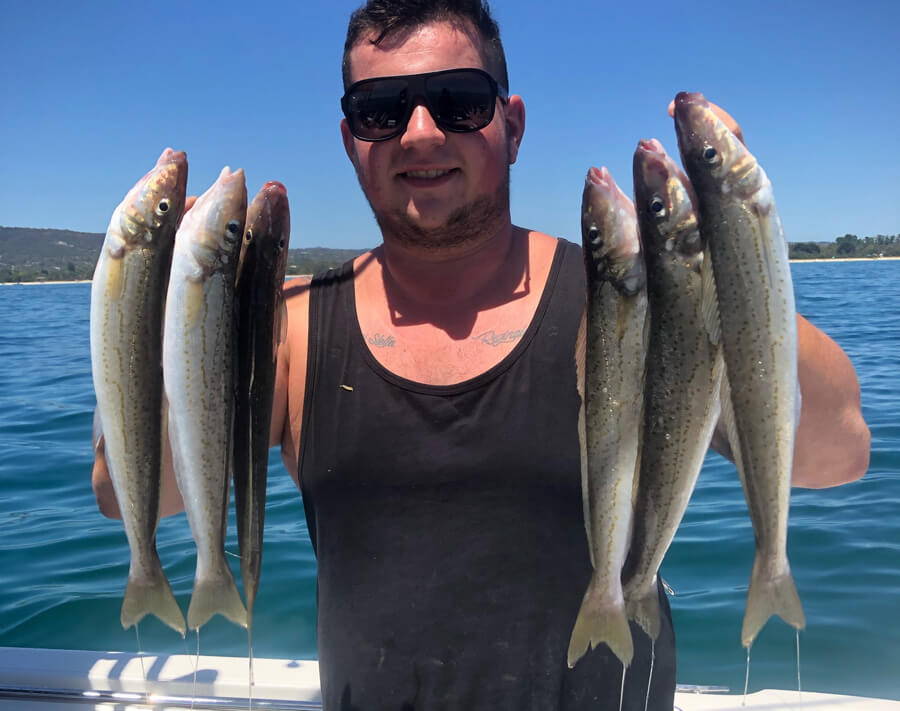 Christian Stella landed some thumping whiting fishing out from Rye on Tuesday with the biggest measuring 38cm.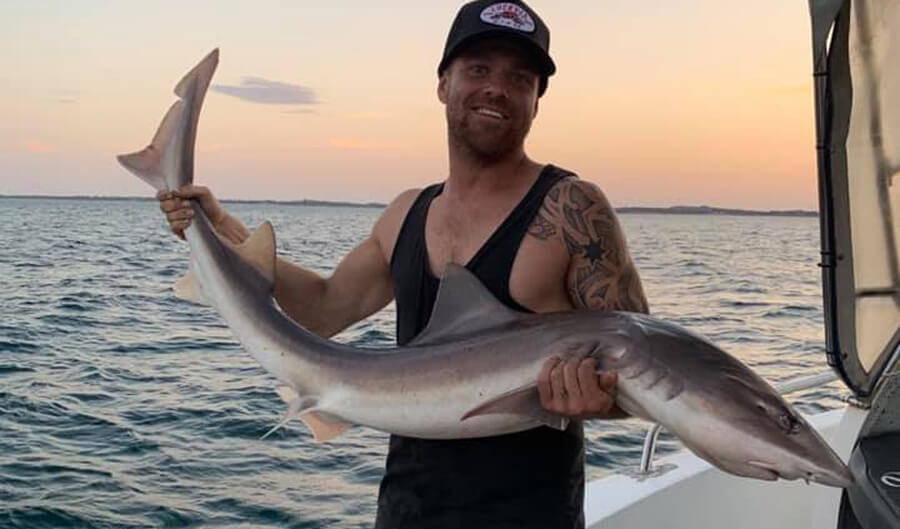 Robert Bonetto took Brad out on his first gummy trip just south of the Popes Eye in 17 metres using fresh yakka for bait. Their first fish was hooked quickly and went 16.5 kg and shortly after a second gummy of the same size was caught and released. Well done guys!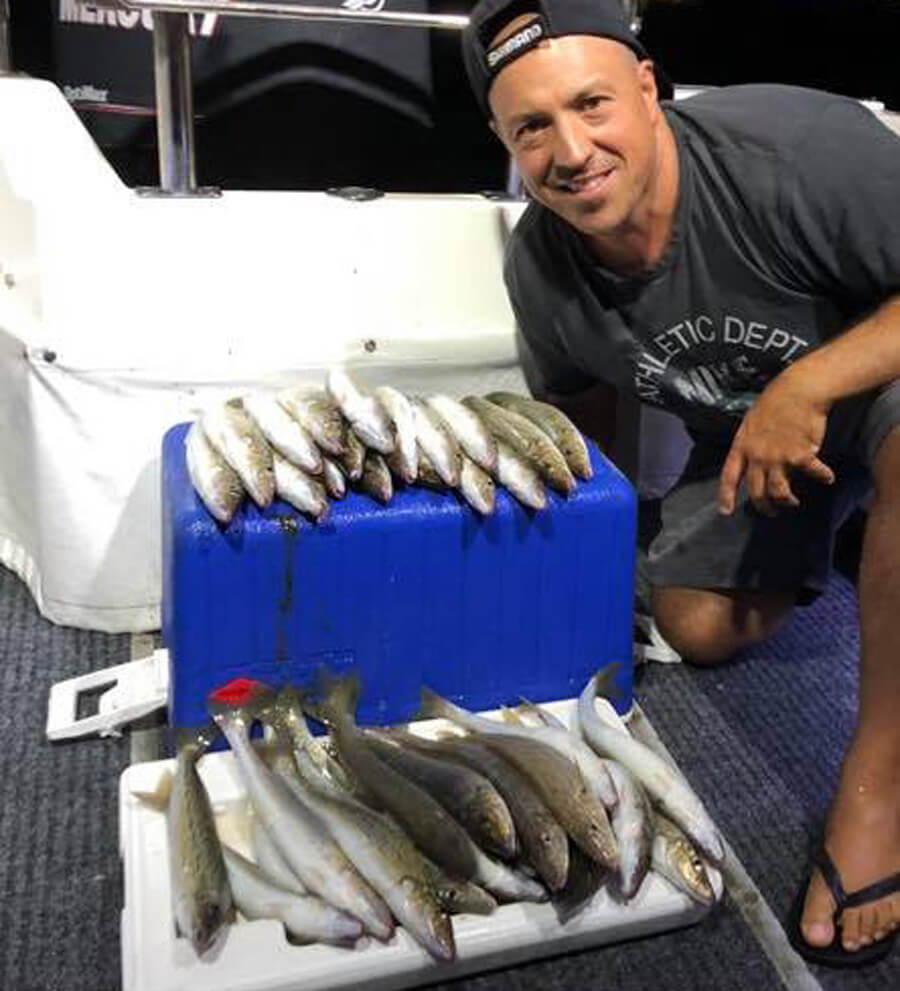 Tony Bellia had a great session on the whiting at Clifton Springs landing some thumpers just before dark.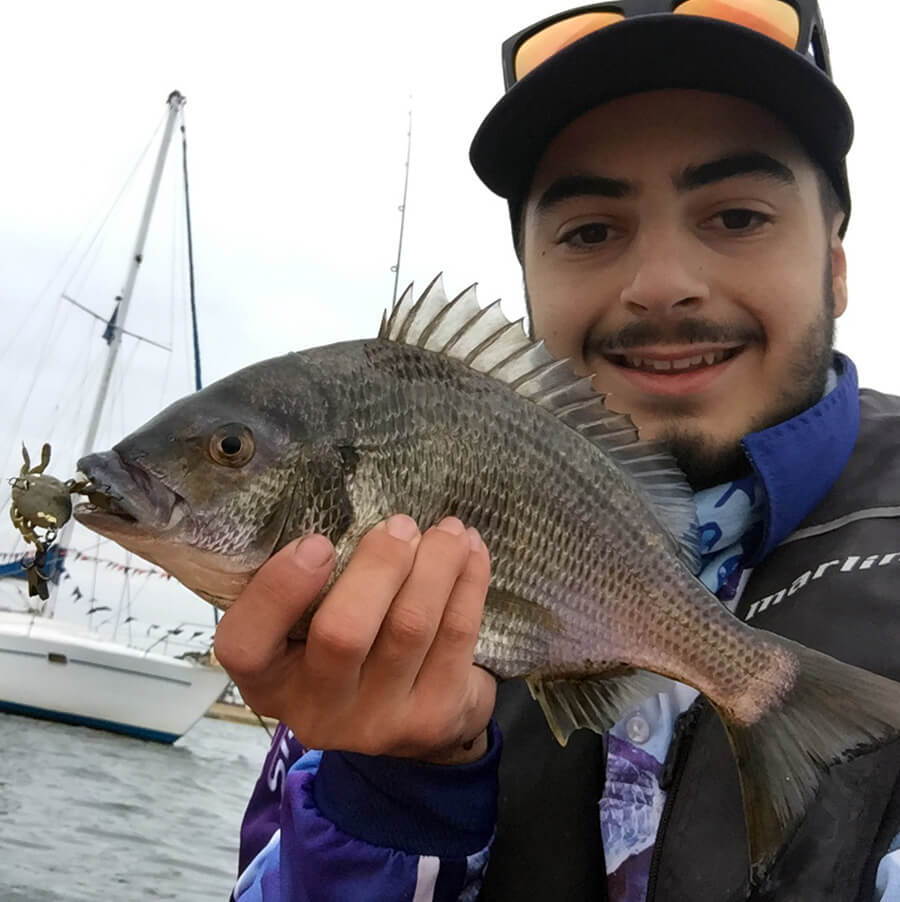 Nicholas Trupkovic fished around Geelong and managed some thumping bream on Cranka Crab lures.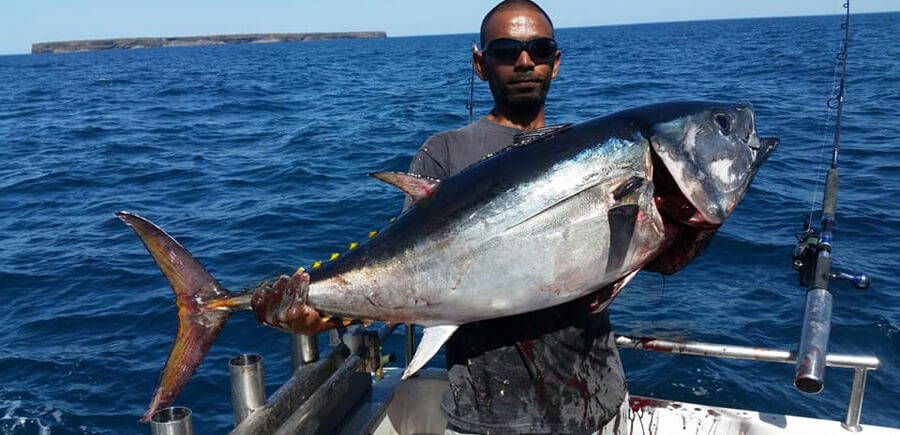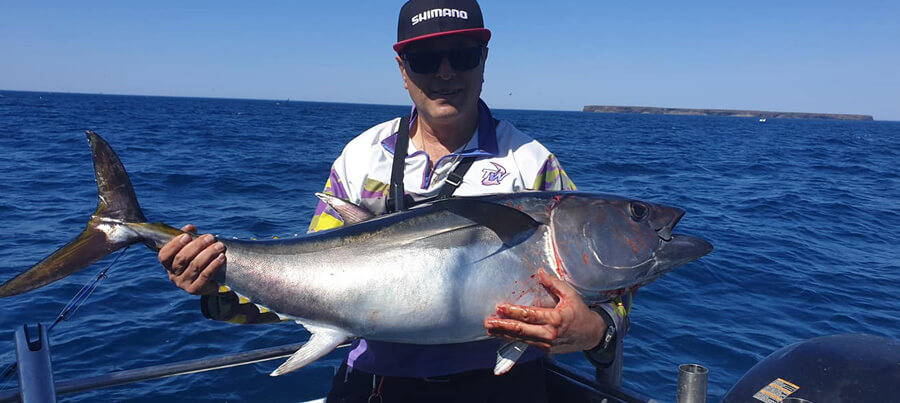 Shar Kan and Tony Conversano have found big numbers of solid tuna out off Lady Julia Percy Island out from Portland over the past week landing some fantastic fish.
Phillip Jordan and Jason fished out from Port Fairy and nailed this ripping tuna on a stick bait in 50 metres.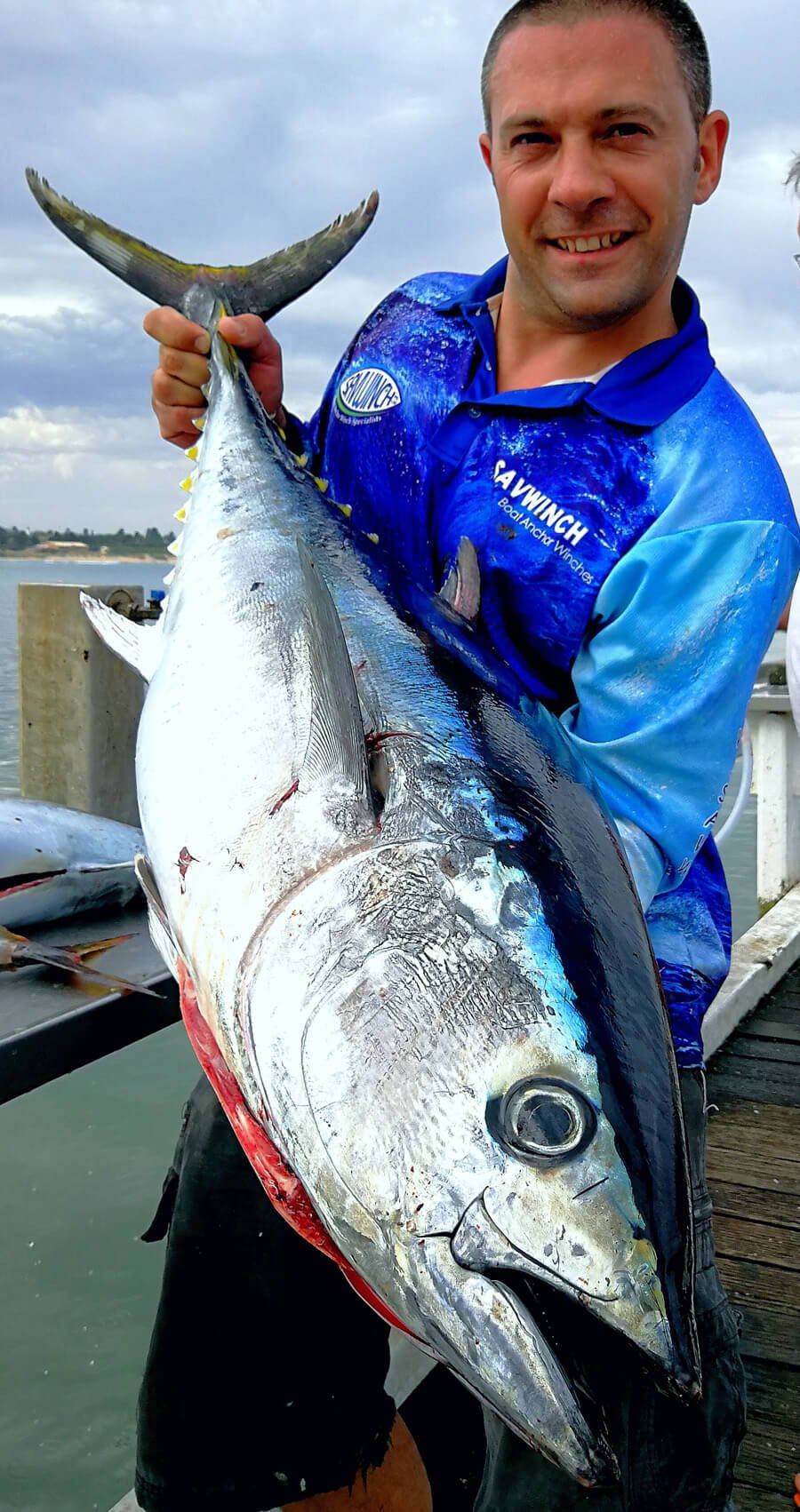 Peter Grossi landed this beautiful tuna fishing out from Warnambool in just 30 metres of water on a Halco Laser Pro lure.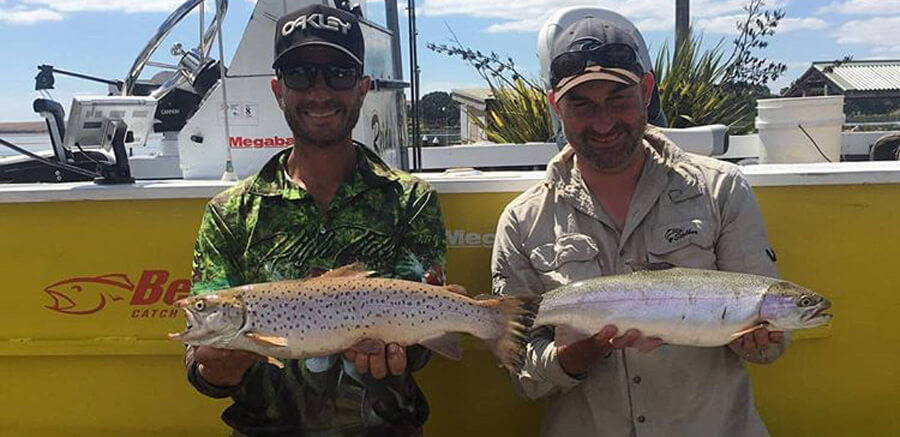 Tim Beusmans and mate Chris Farrugia landed a couple of fantastic 4lb trout on the troll at Lake Purrumbete on Tasmanian Devil lures within 5 mins of each other.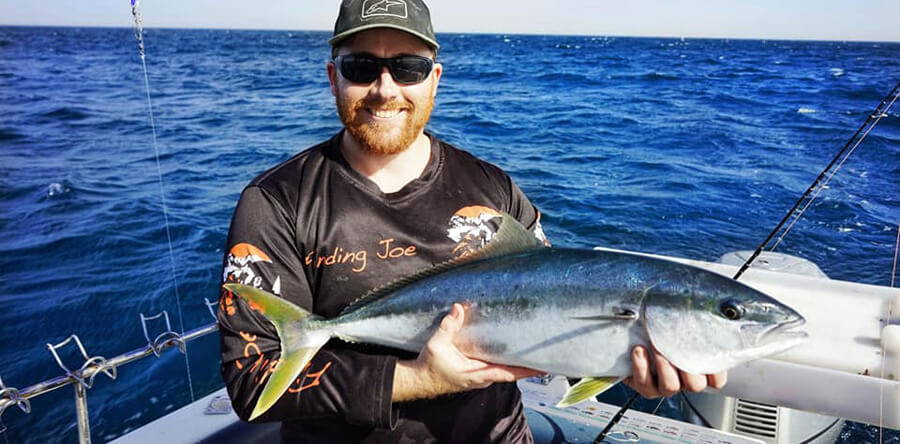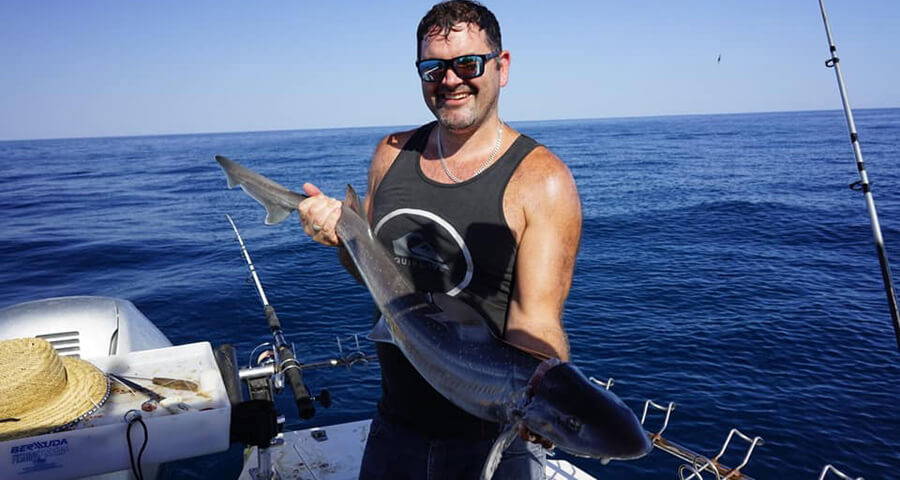 Anthony Lawrence trawled around the small island at Cape Schanck for about 2 hours before catching their first kingfish on fresh slimey. Later they headed out to the 50m mark and caught some good pinkies, 2 gummy sharks with gurnards and lemon sharks a-plenty.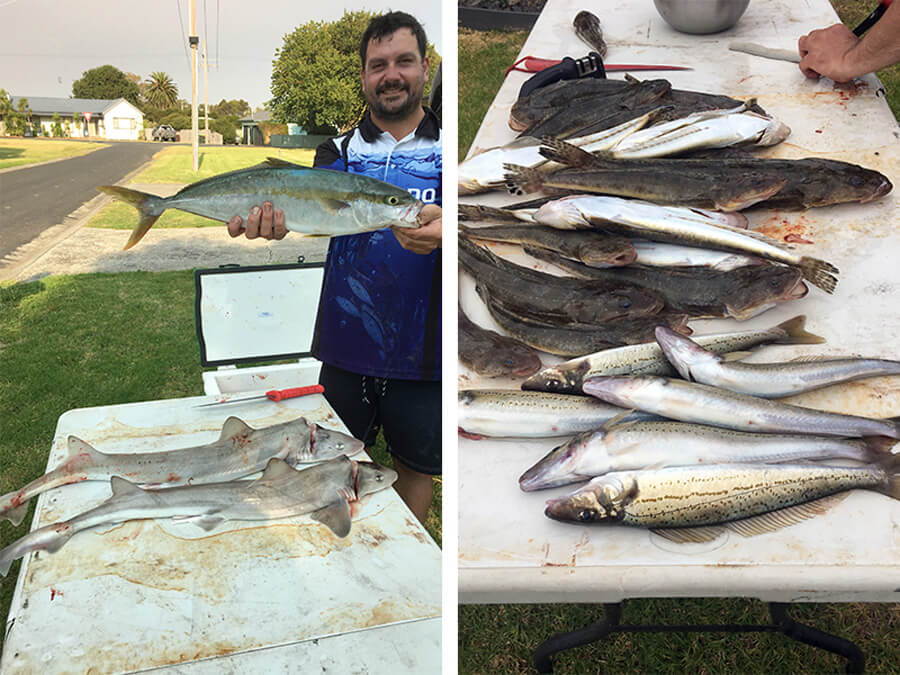 Dayne Tracey and Dave McDonald managed a fantastic mixed bag at Corner Inlet catching a nice kingy on a jig, gummies on pilchards, flathead in the shallows and whiting on mussels.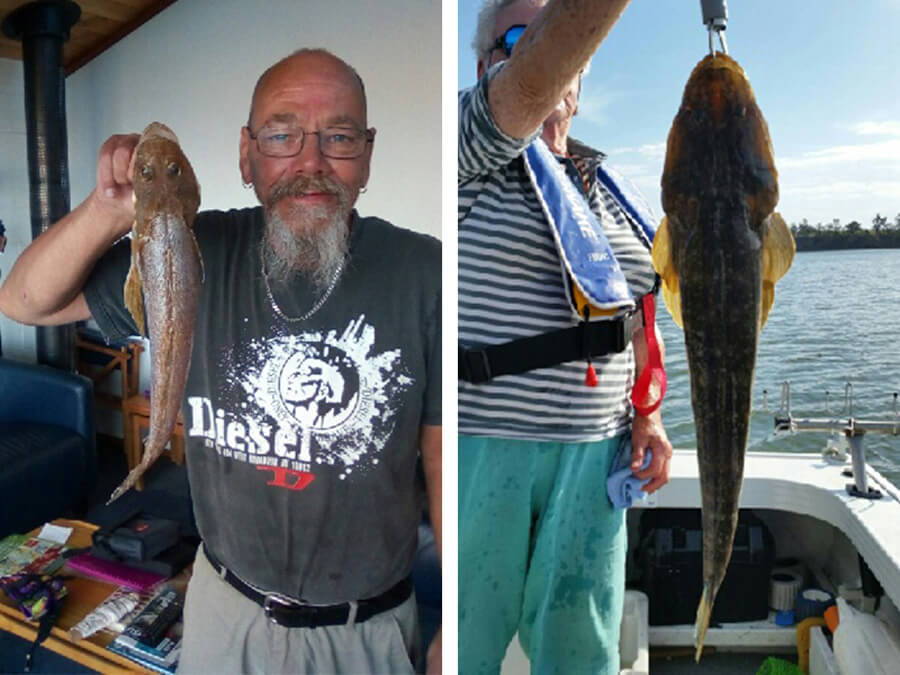 Ross Clooney and his mum fished Lake Tyres and landed some fantastic flatties fishing the surf beach and lake.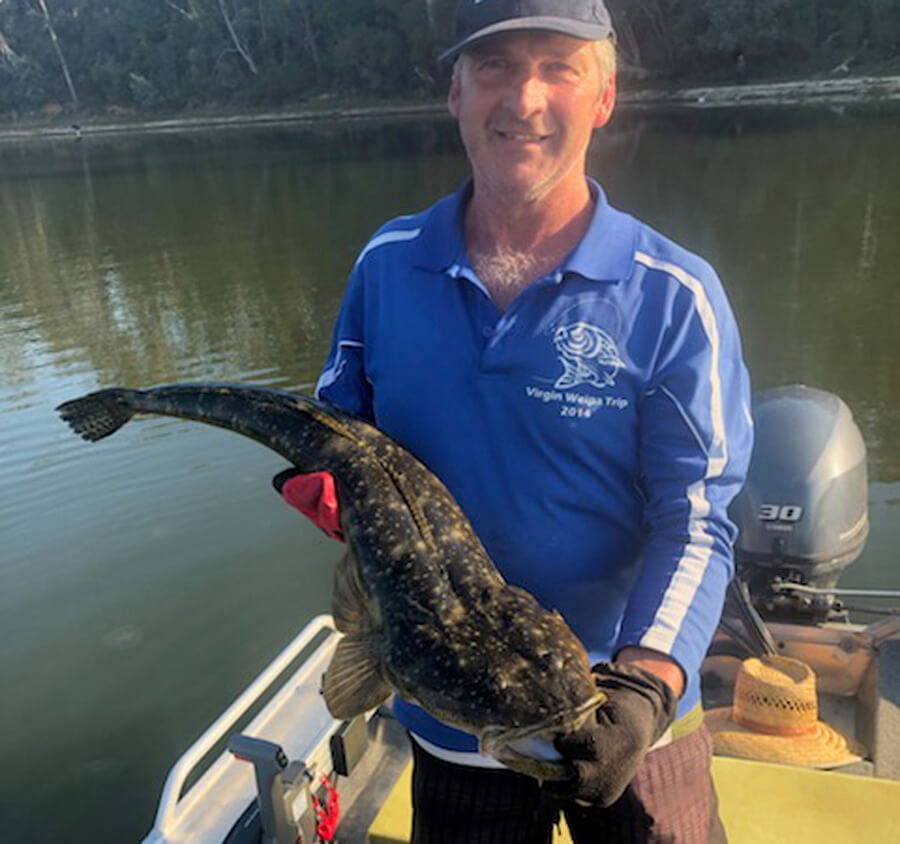 Glenn McGill from Berwick Angling Club landed a beautiful 91cm dusky flathead on a soft plastic last week.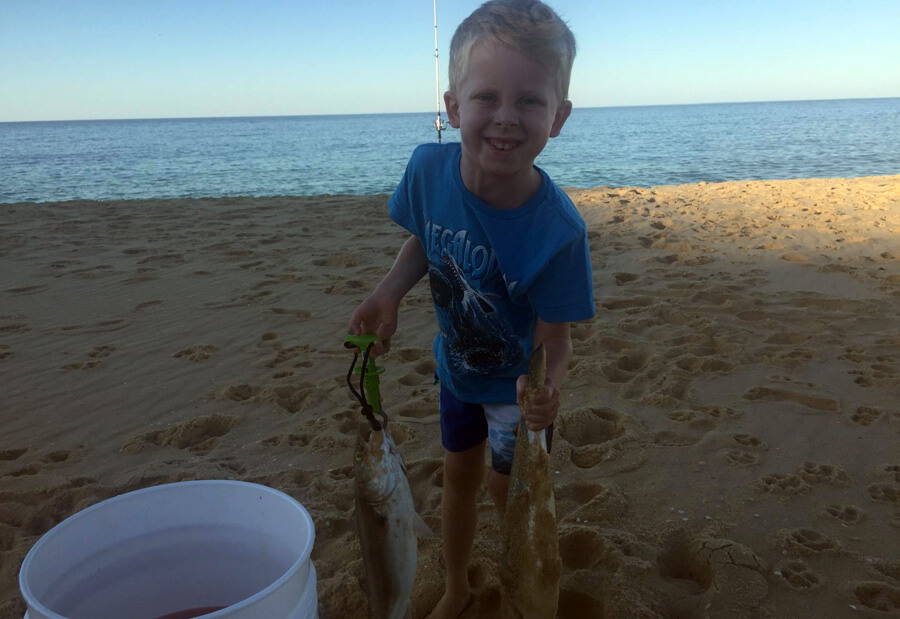 Darcy Vukovic caught his first salmon fishing Pearl Point at Bemm River on the weekend.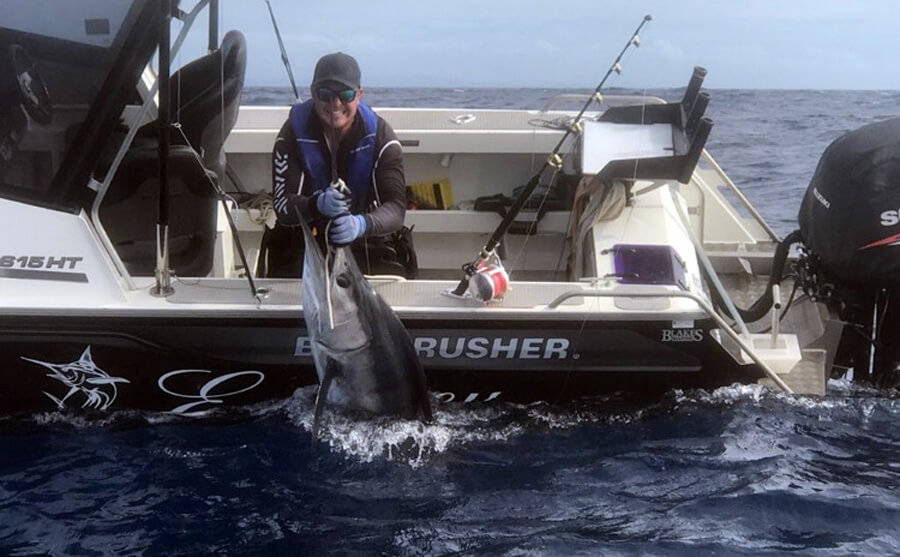 Connor Edwards headed out on a solo mission out from Bermagui catching a cracking striped marlin of around 85kg, top effort on your own Connor!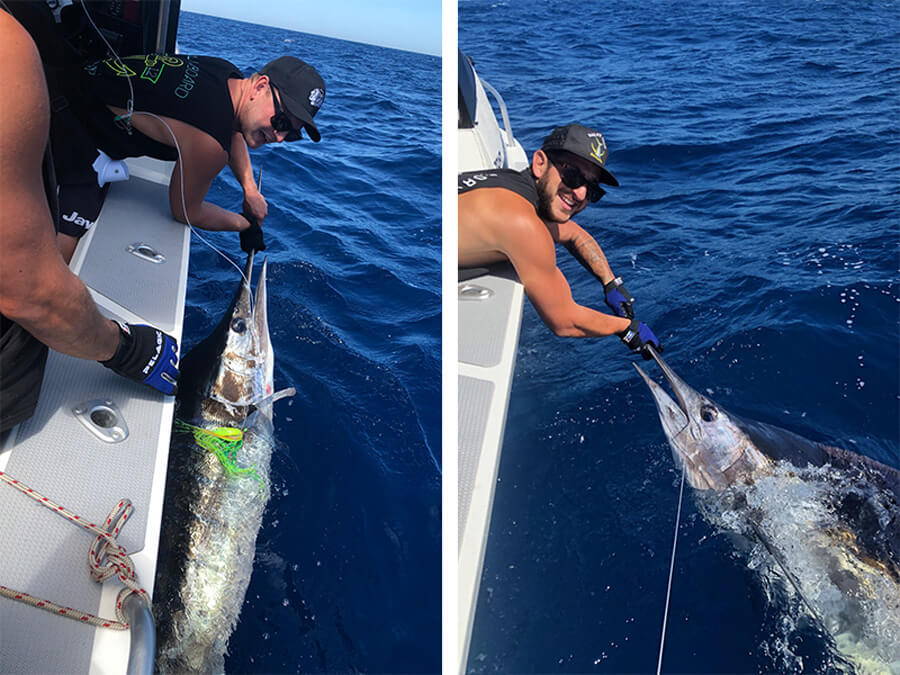 Steven Cerra and the lads had a fantastic few days fishing out from Eden, the guys raised a few fish off Eden but found the warmer water further north at Bermi so headed up there where they managed to hook a number of cracking striped marlin to around 100kg using lures and live baits.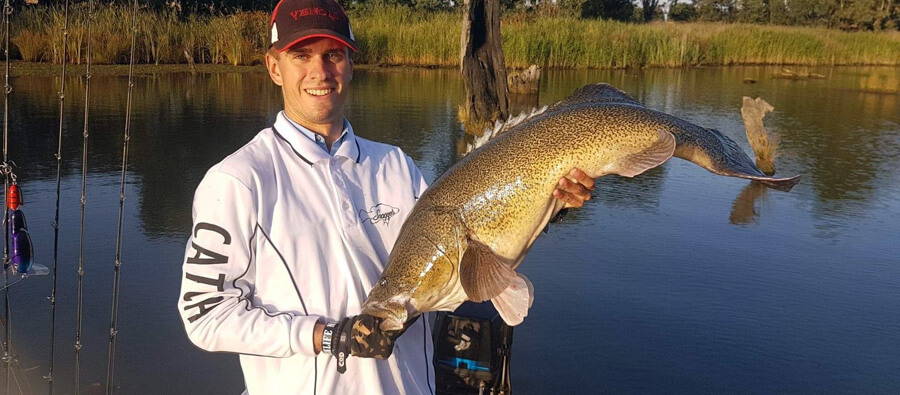 Bailey Thomas landed his new PB Murray cod of 98cm fishing at Lake Mulwala, Bailey was wrapped as the fish was sight casted.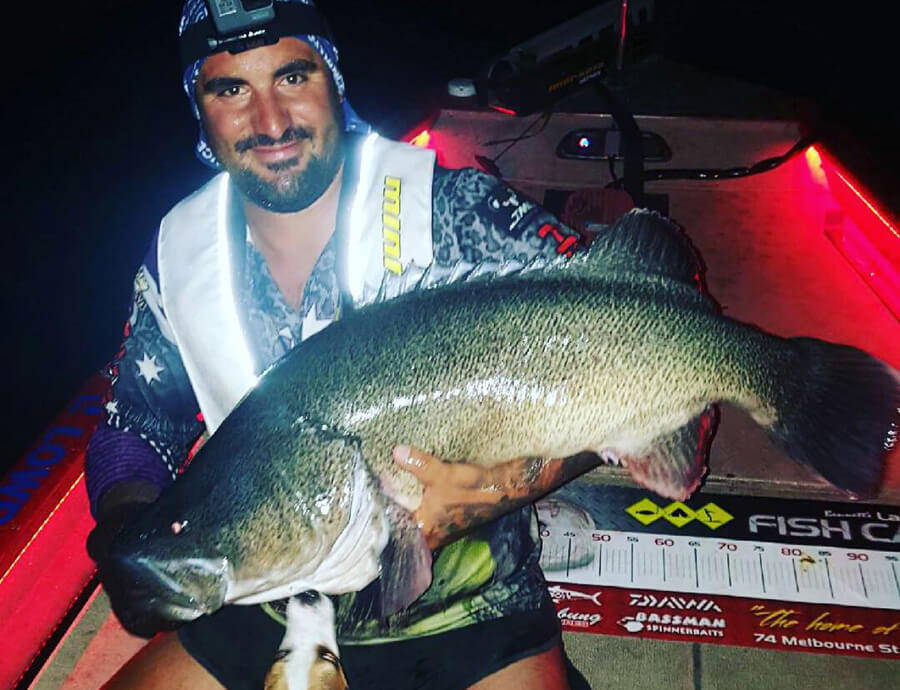 Troy Falzon fished Lake Mulwala and landed this beast of a cod that nudged the magic metre caught on a surface lure.
IFISH WITH TACKLE WORLD SUMMER SERIES
TALKING FISHING - C31 TV - TUESDAYS @8.30PM
Catch "Talking Fishing" on Melbourne's C31 TV (CH44) at 8.30pm each Tuesday night. Staff members David Kramer and Adam Ring together with Steve "Trelly" Threlfull host Australia's only "Live to Air" fishing television program at this prime time-slot. Put Tuesday night's at 8.30 away in your weekly diary of TV shows to watch!
The word "set" has more definitions than any other word in the English language.

Good Luck with your fishing and stay safe on the water,

The TEAM at Tackle World Cranbourne & Mornington