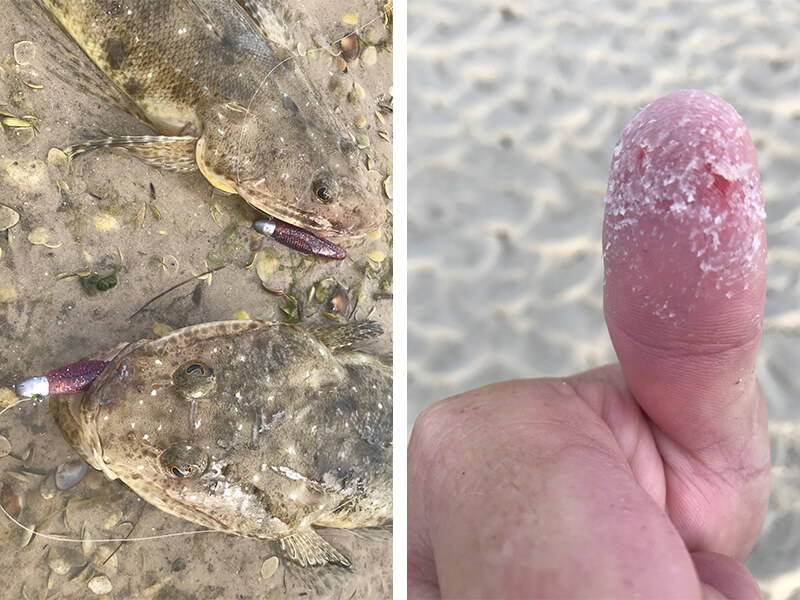 Paul and the IFISH TV crew flew over the ditch to Tassie to chase a hot bite on flathead just south of Burnie thanks to a tip off from the Burnie Tackle World team. PW hooked up with Jamie Harris and fished from 3pm to 7pm on Wednesday arvo in glass calm conditions. Armed with one lure each only; a Squidgies Bio Tough 100mm fish in Pumpkin Seed colour with a 3/8oz jig head, these lasted the entire session. The guys caught around 30 blue spot flathead to 4lb with multiple double hookups and regular packs of 3 fish around 70cm following their hooked fish.
Shaun Furtiere from Think Big Fishing Charters snuck out with Robert Coillet last week and hunted down a nice mako. They found this beauty in 55 metres and it came in just shy of 30kg.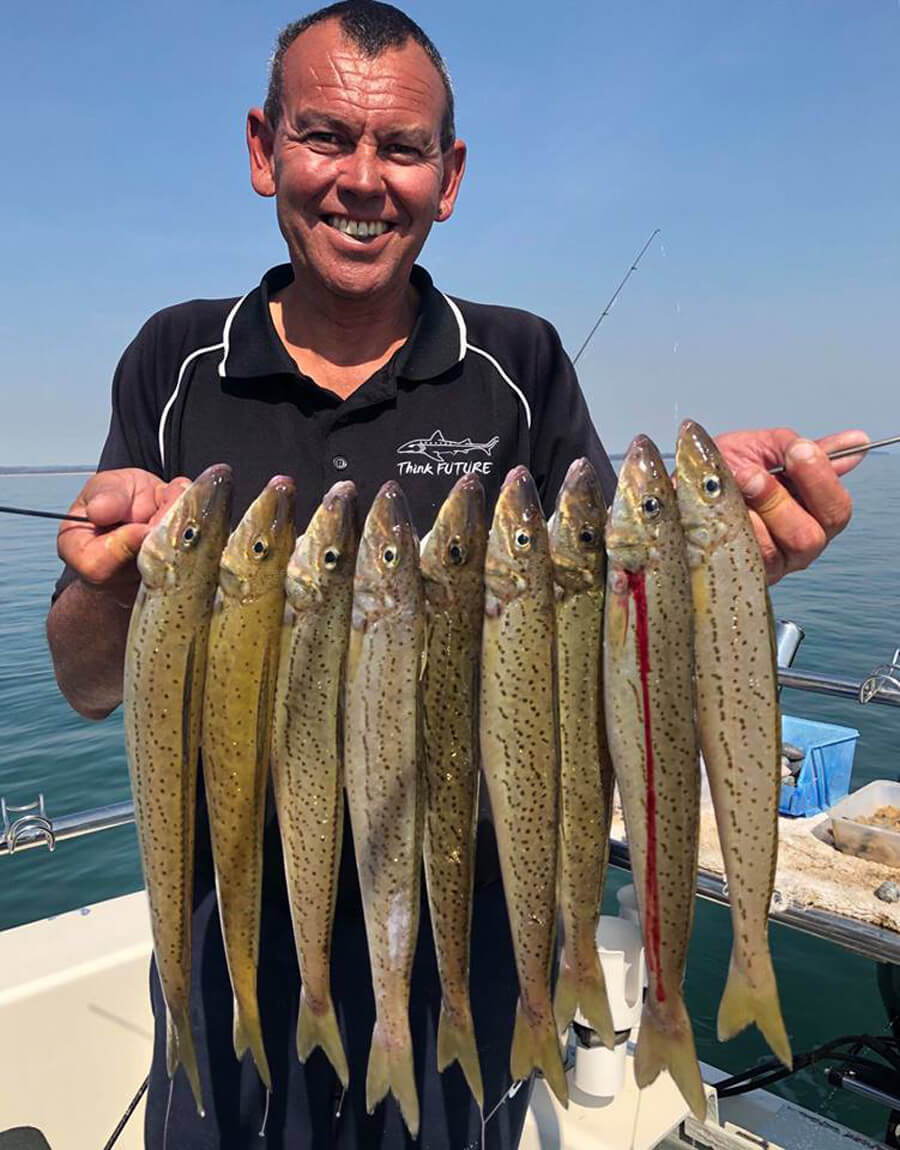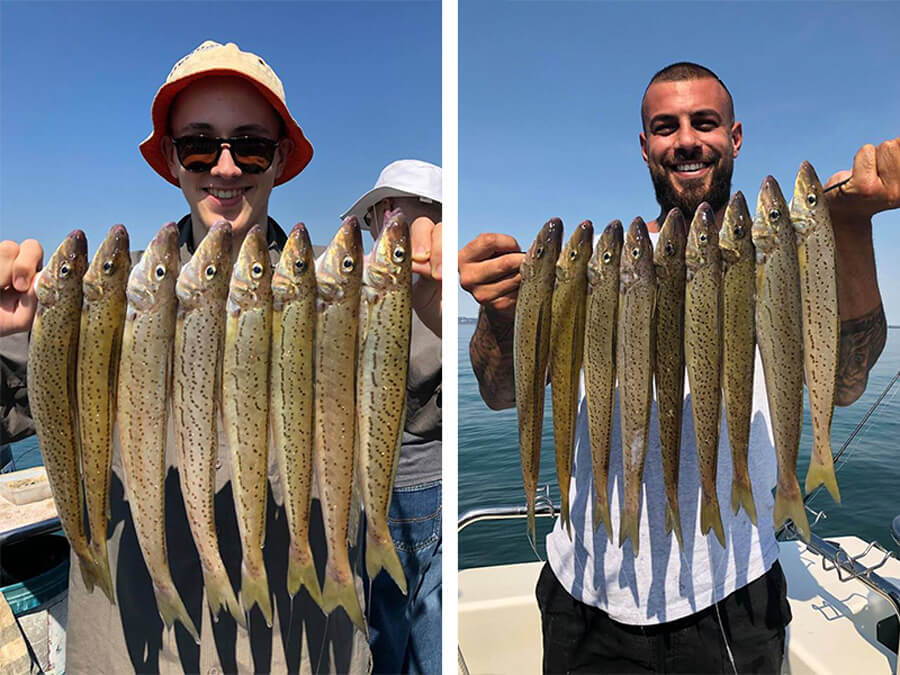 Shaun also had some success on the whiting over the weekend with his customers getting them a great feed.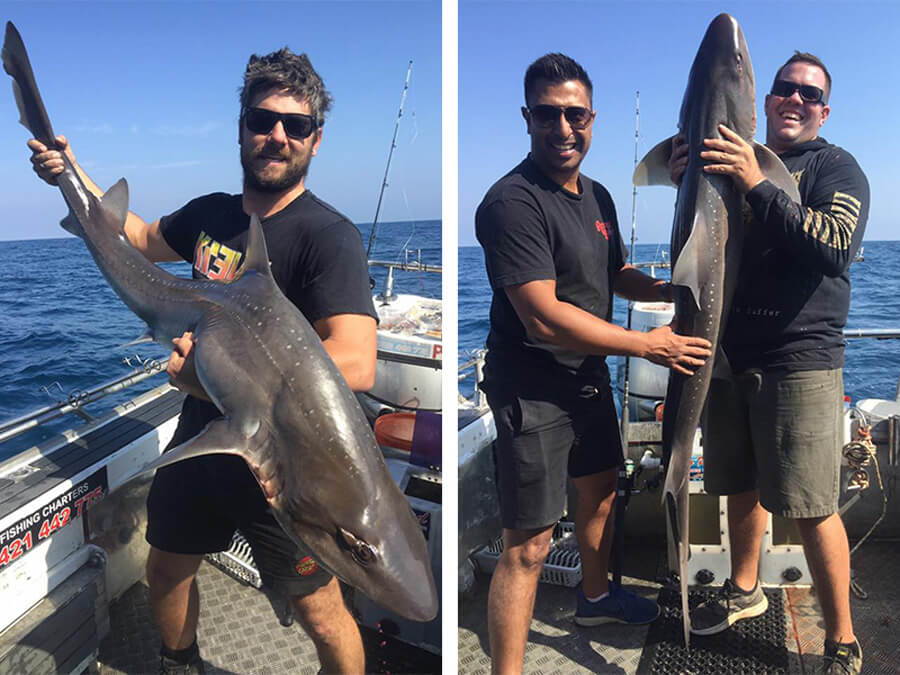 Jayson Turner from Pro Red Fishing Charters had a fun session with his customers landing some cracking gummies fishing out of Western Port on the weekend.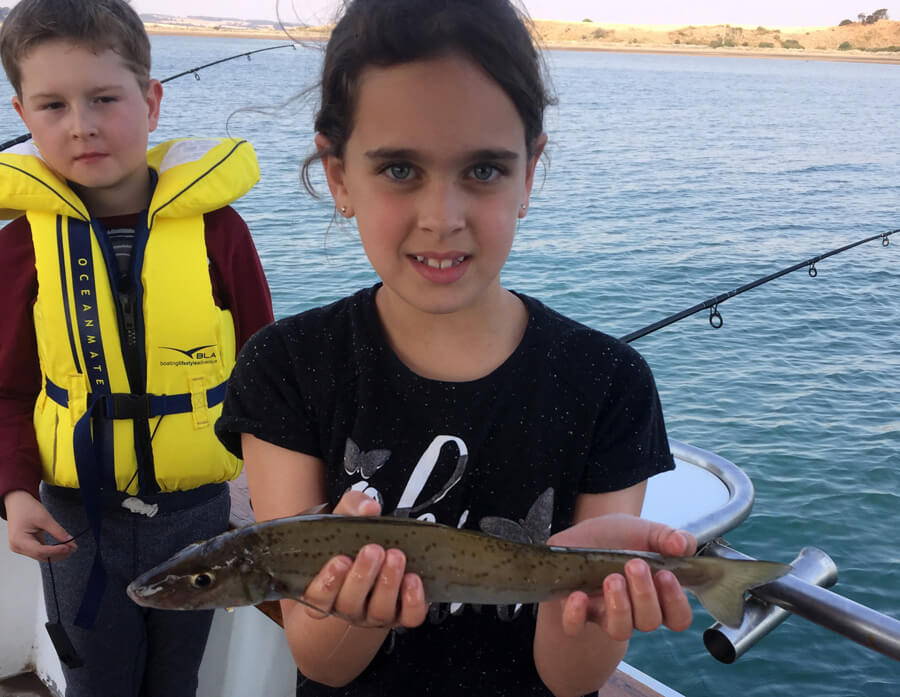 7 year old Jasmine with the help of her dad Greg Grech landed 7 fantastic whiting to 38cm fishing on board Ace Fishing Charters with Cpt. Steve Johnson.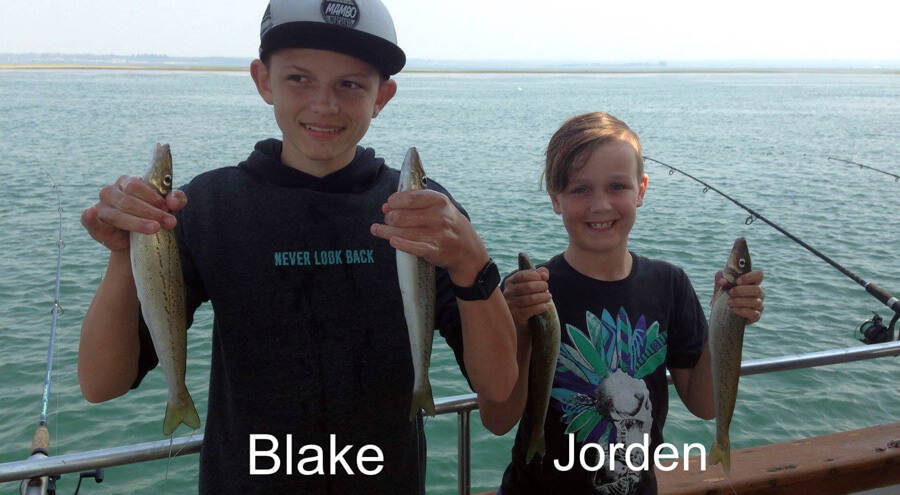 Young Blake and Jorden were also out with Steve on a charter this week and landed some nice whiting.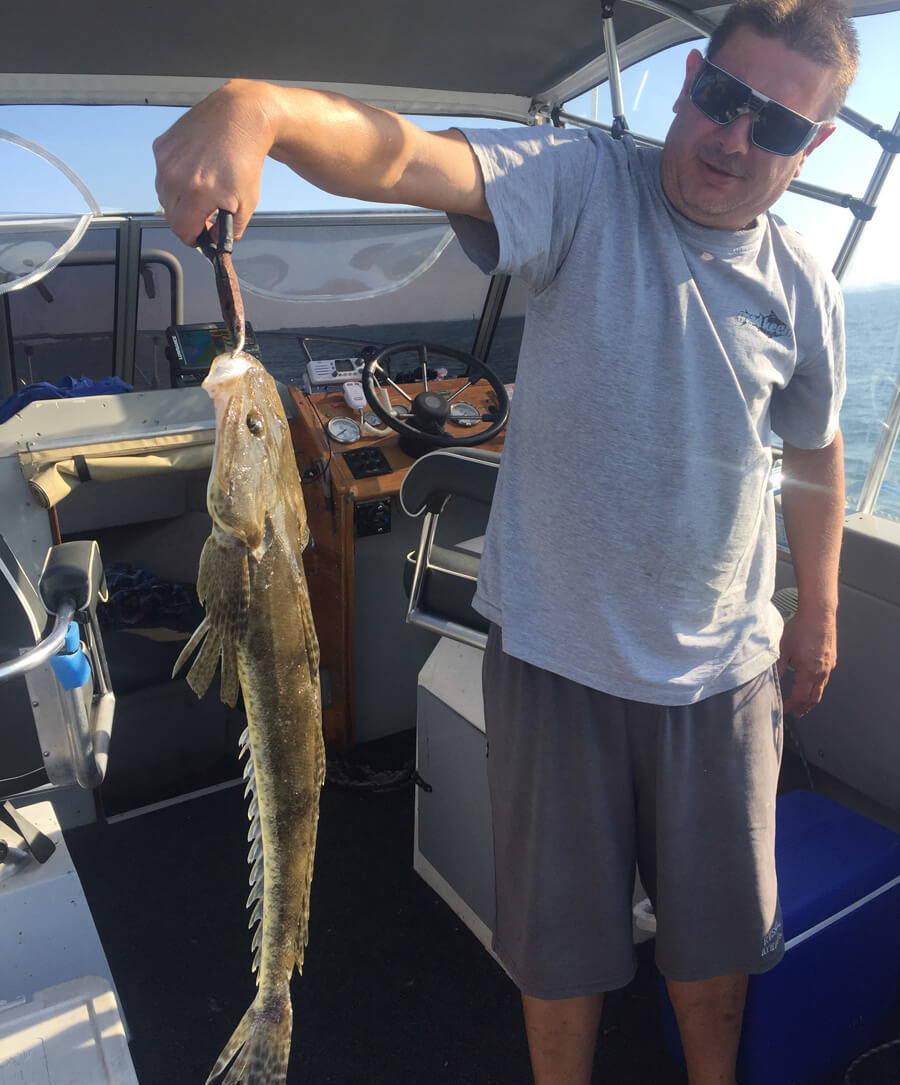 Cam Slaninka landed this ripping flatty of 66cm on pipi bait while targeting whiting. Nice work mate, awesome by-catch.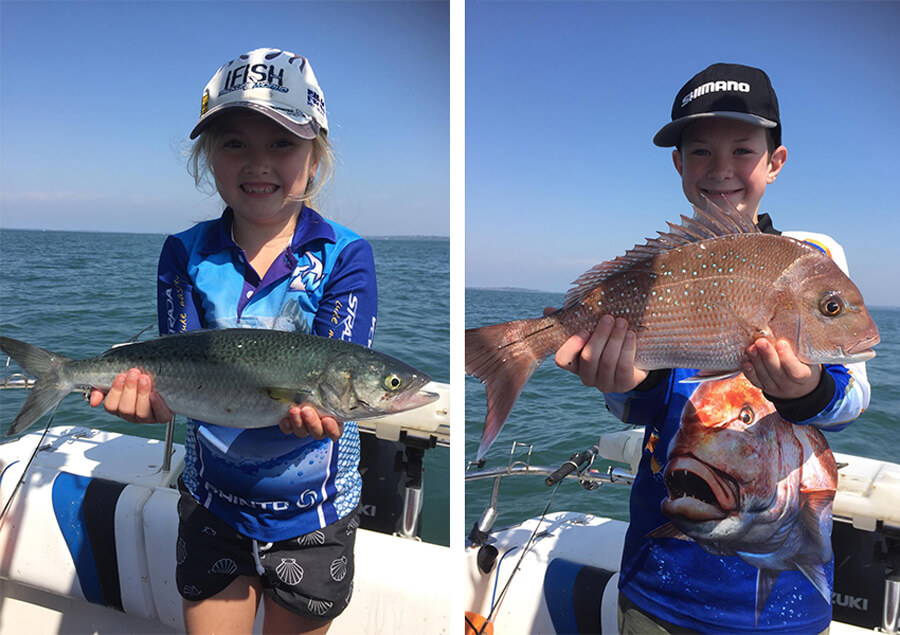 Young Madison (6) and cousin Cooper (9) fished with Nana and Pop on the weekend and had a ripper time with Madi's salmon coming in just shy of a kilo (would have pulled some string!) and Cooper's snapper 45cm and 1.25kg. Well done kids.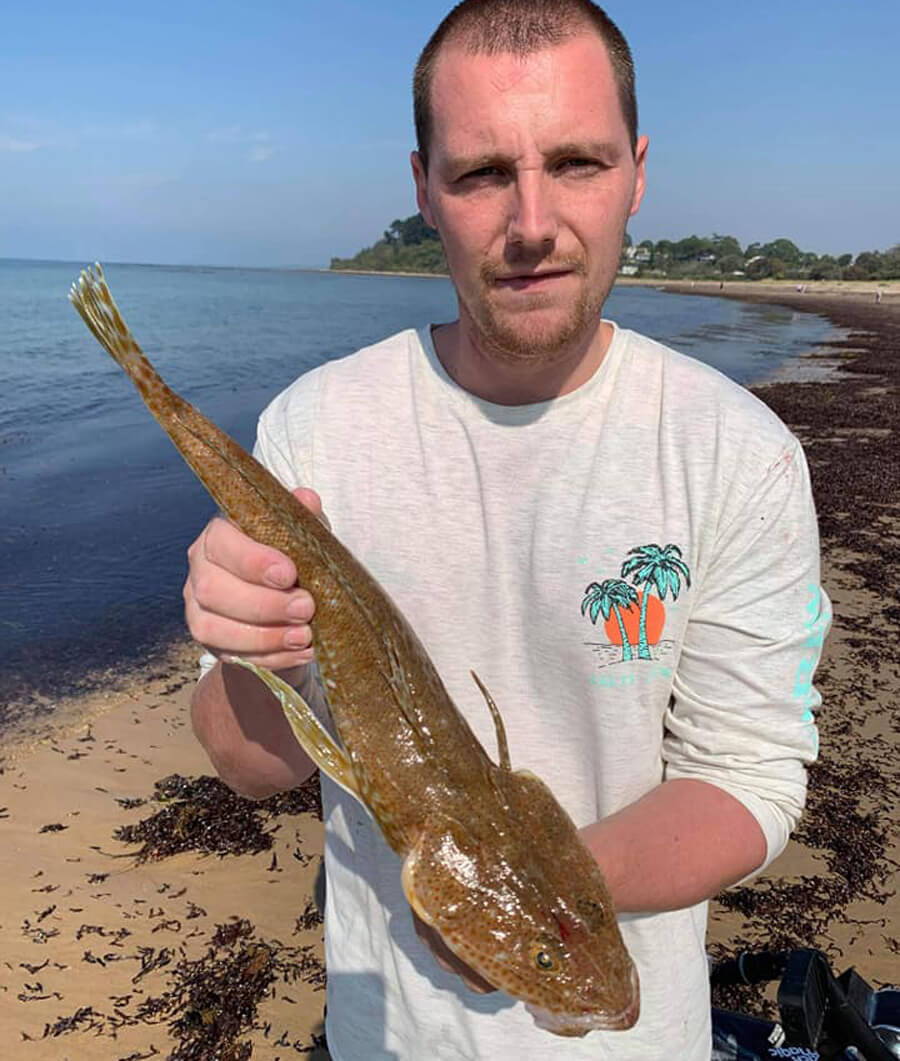 Karl Wilkinson landed a nice 47cm tiger flathead fishing the Western Entrance on the weekend with Brendon Hogg on the kayaks.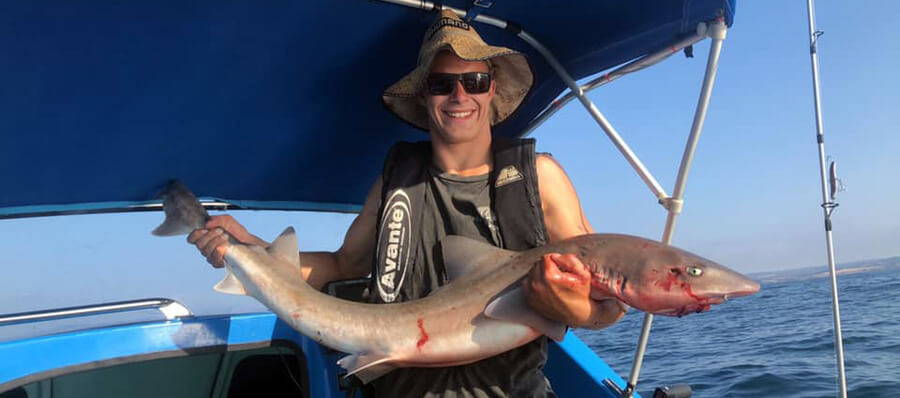 Brodie Brain fished the Western Entrance and landed this cracking gummy as well as some nice pinkies, flathead and other toothy beasts up until the end of the run out tide.

Catherine Thornton with her first mako caught off Flinders Bank. Great work Catherine!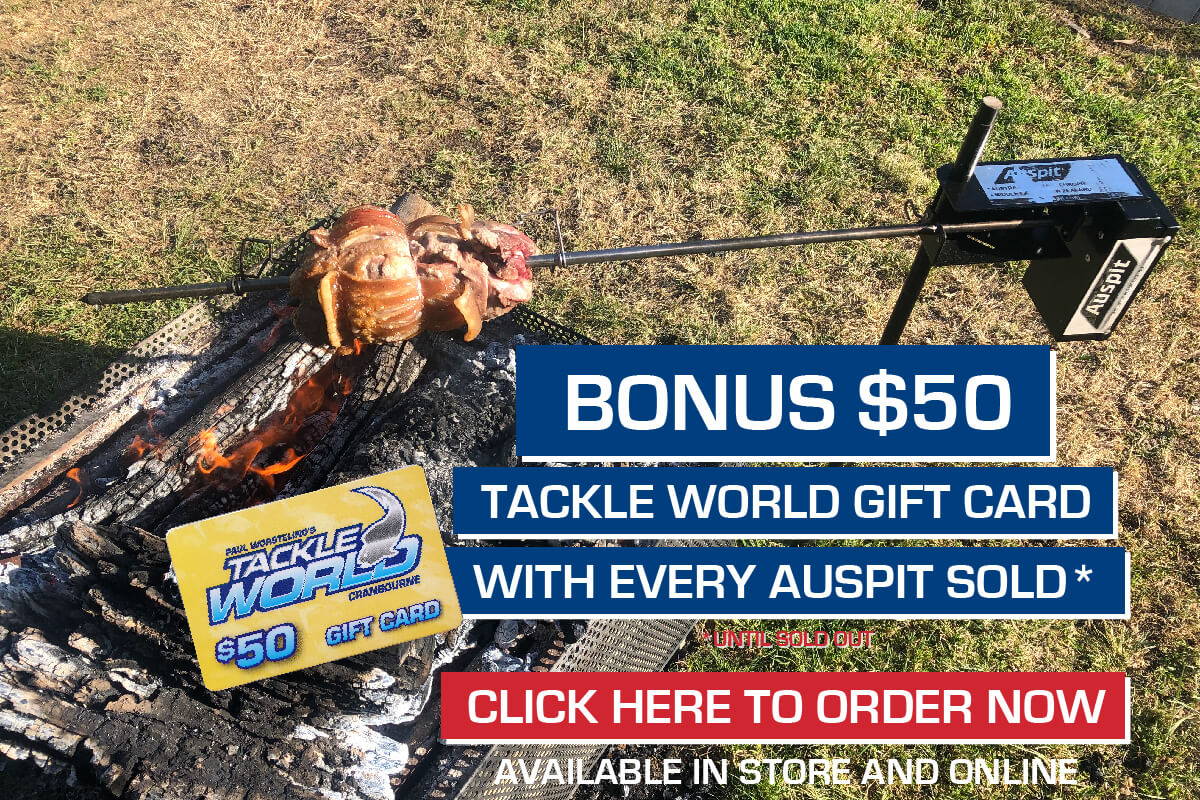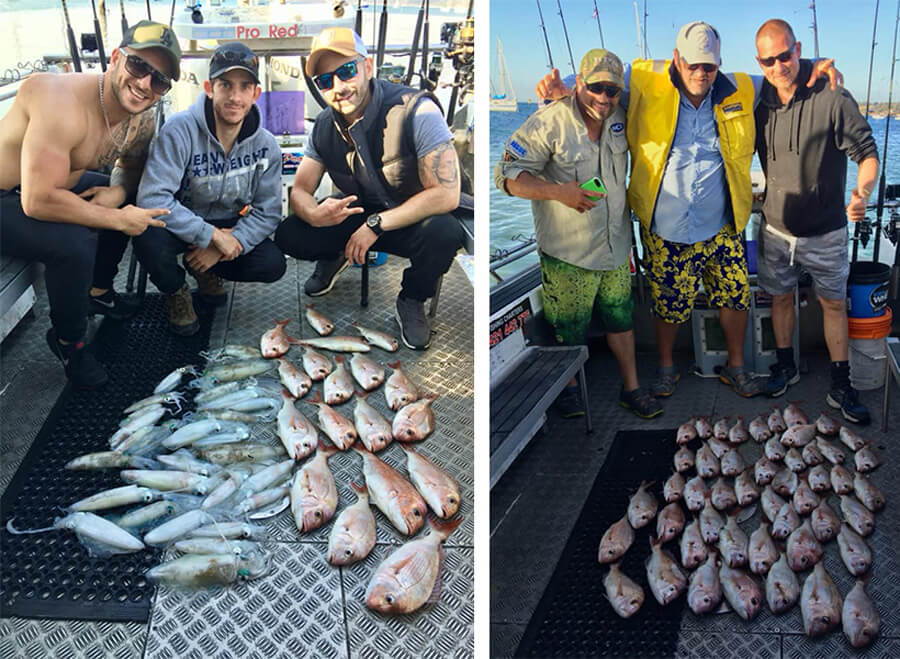 Jayson Turner from Pro Red Fishing Charters got stuck into some fantastic snapper and squid fishing with his customers in Port Phillip Bay this week.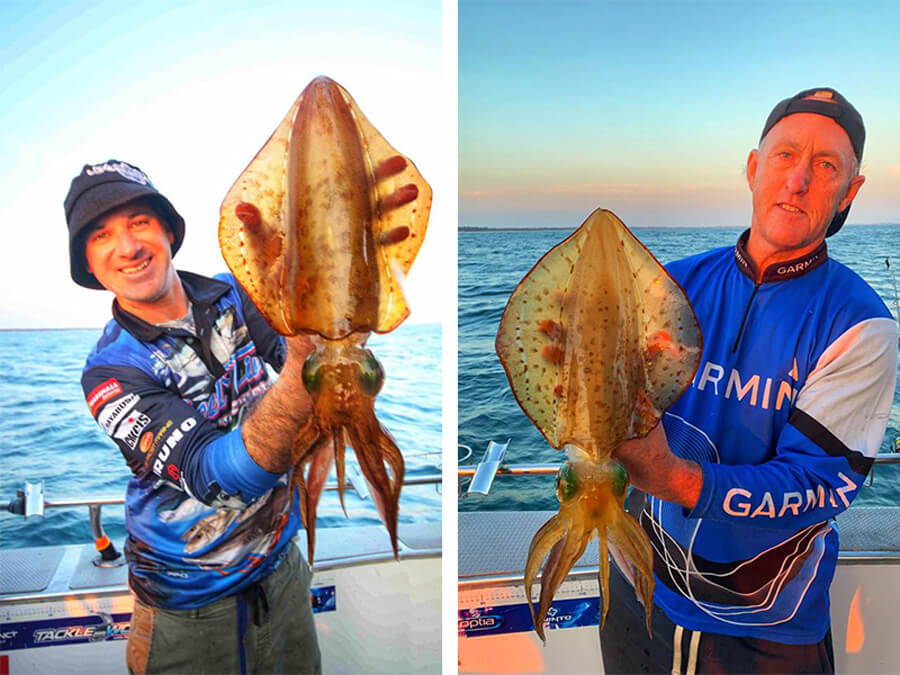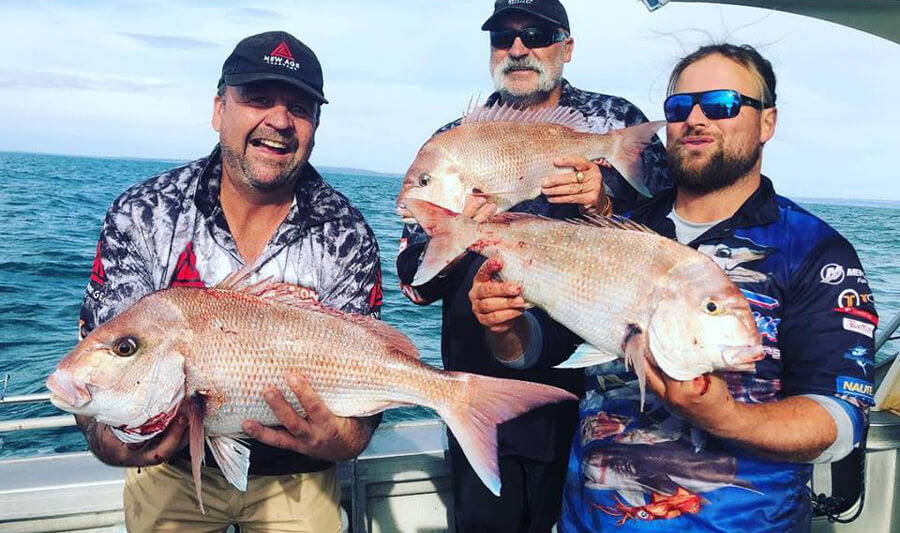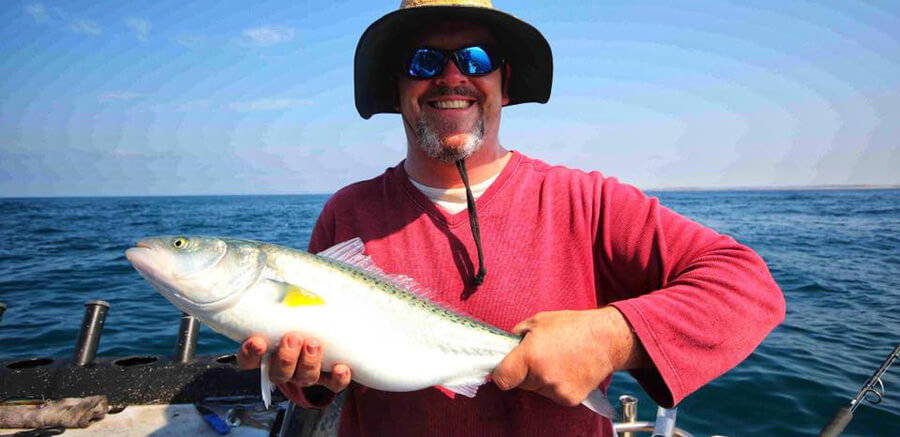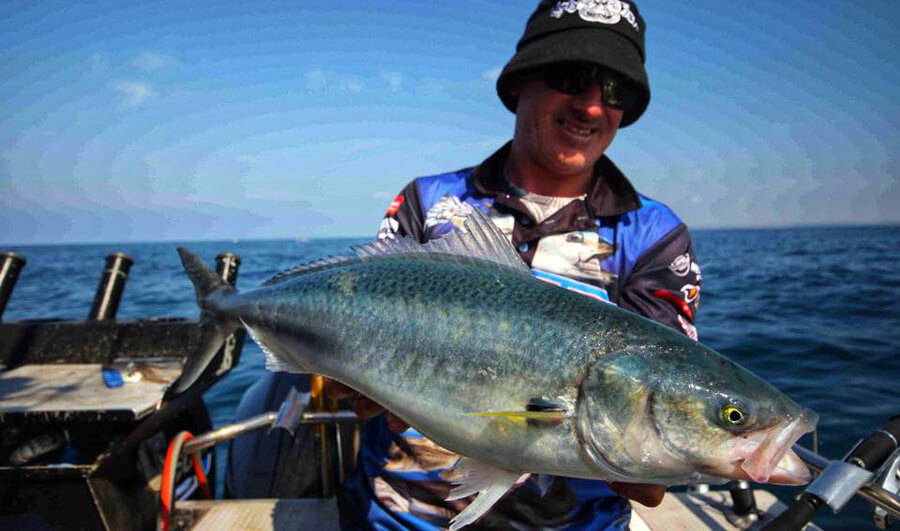 Matt Cini from Reel Time Fishing Charters has had some cracking sessions around Port Phillip Bay this past week with some ripper snapper, fantastic calamari and thumping salmon about.
Stretch got stuck into a couple of solid snapper fishing out from Frankston in 19 metres of water this week.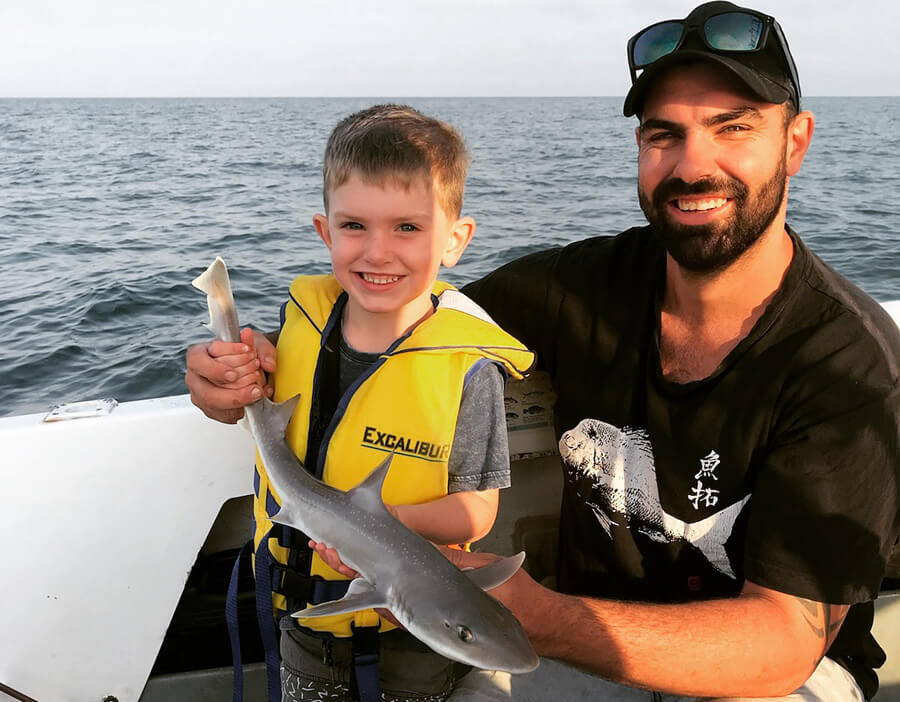 Young Archie with his very first gummy shark caught out from Mornington this week.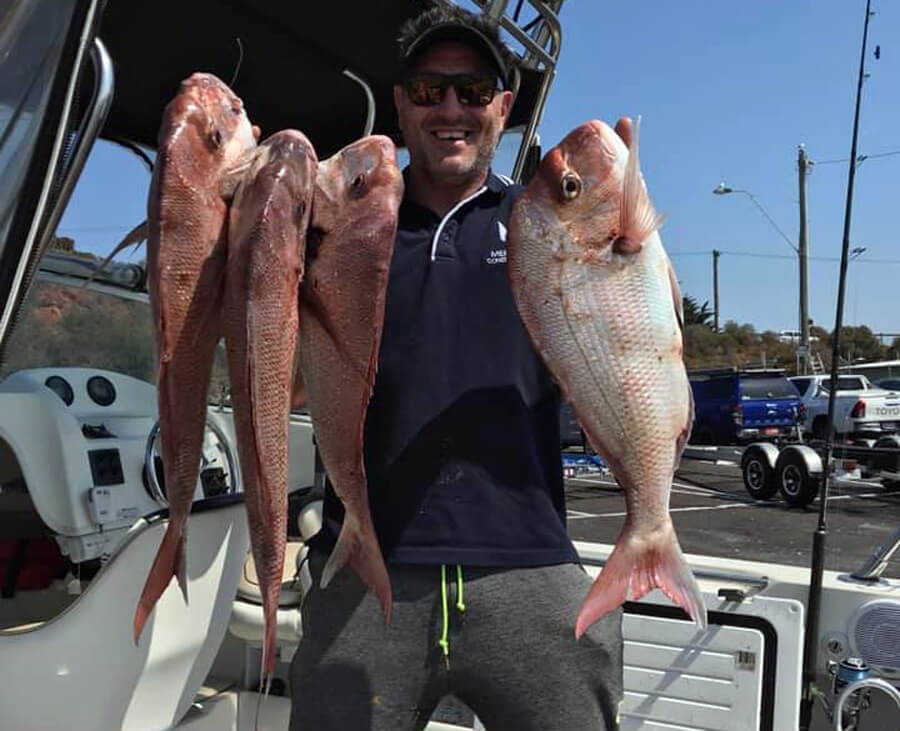 Bill Adamopoulos got stuck into some solid snaps out off Mornington on Sunday morning in 19 metres on squid. Great catch!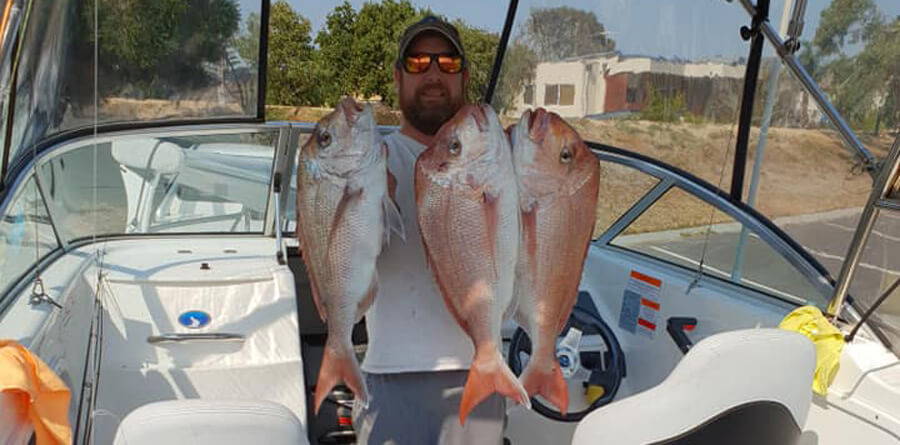 Nick Mouat smashed the snapper off Mornington in 22mtrs on the west side of the shipping channel. Slimy mackerel accounted for one, all others on pilly. First fish at 7am, other 2 on tide change at 9.45am. Great work Nick.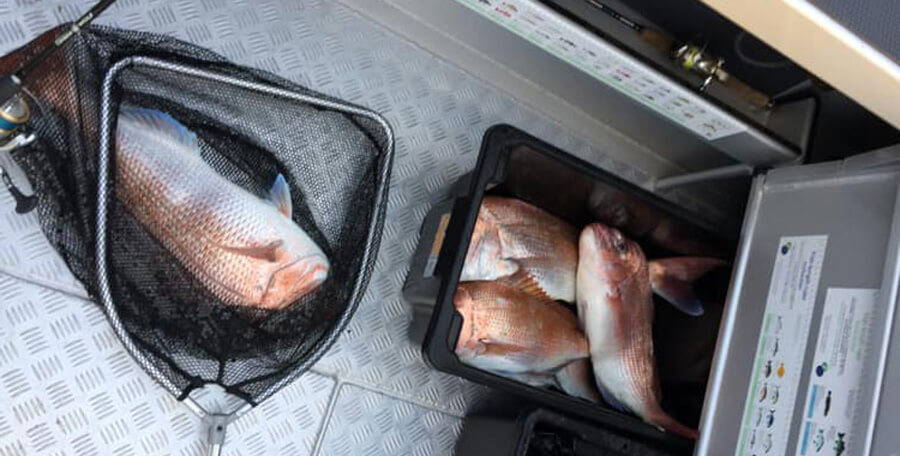 Mike Naks fished out from Mornington in 19 metres with his son and got stuck into some fantatic snapper at sunrise.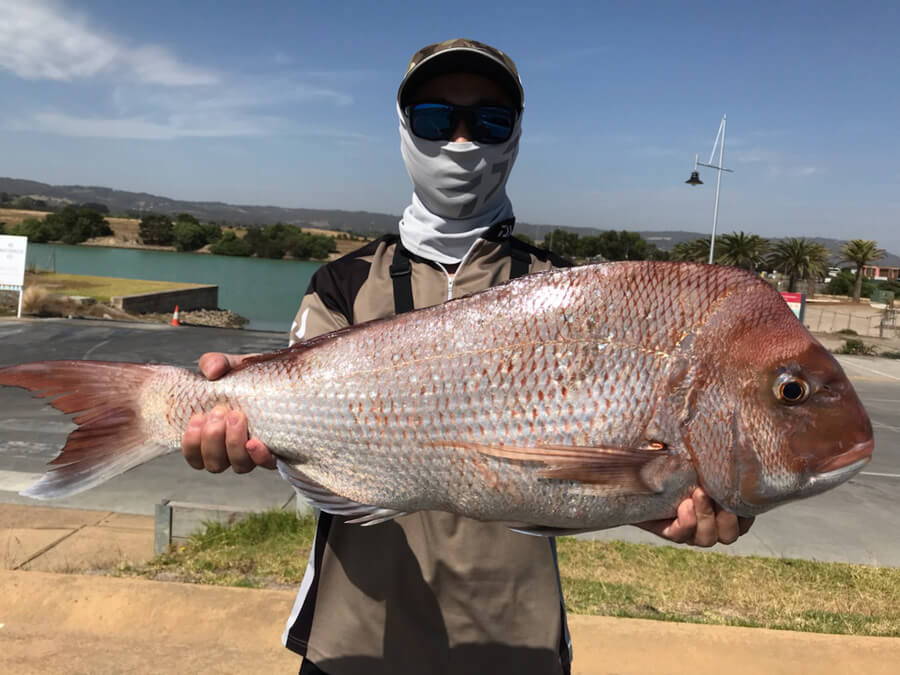 James reports in with a cracking snapper landed out from Mt Martha caught on a soft plastic, well done mate!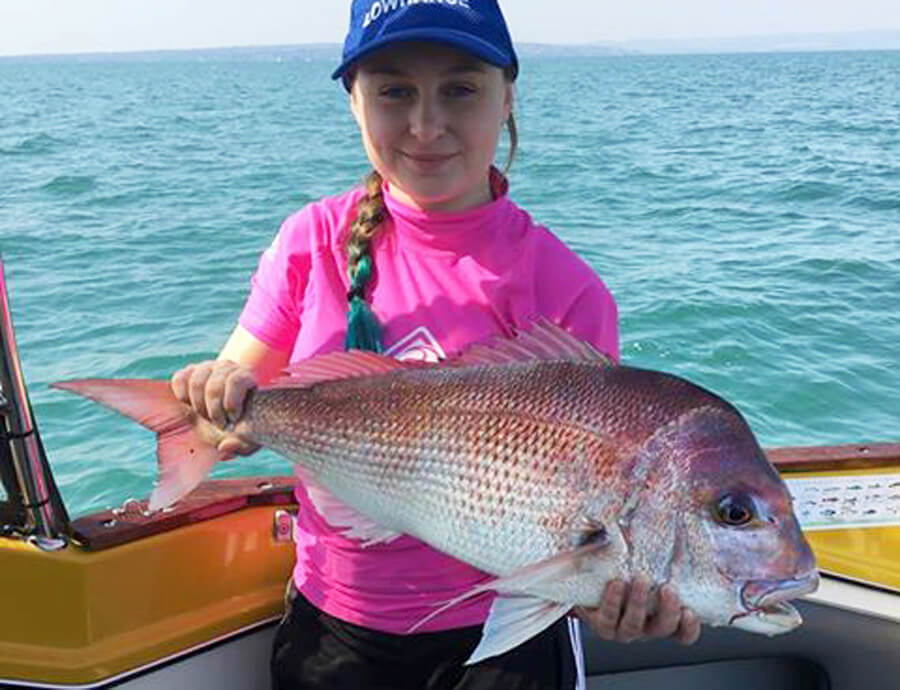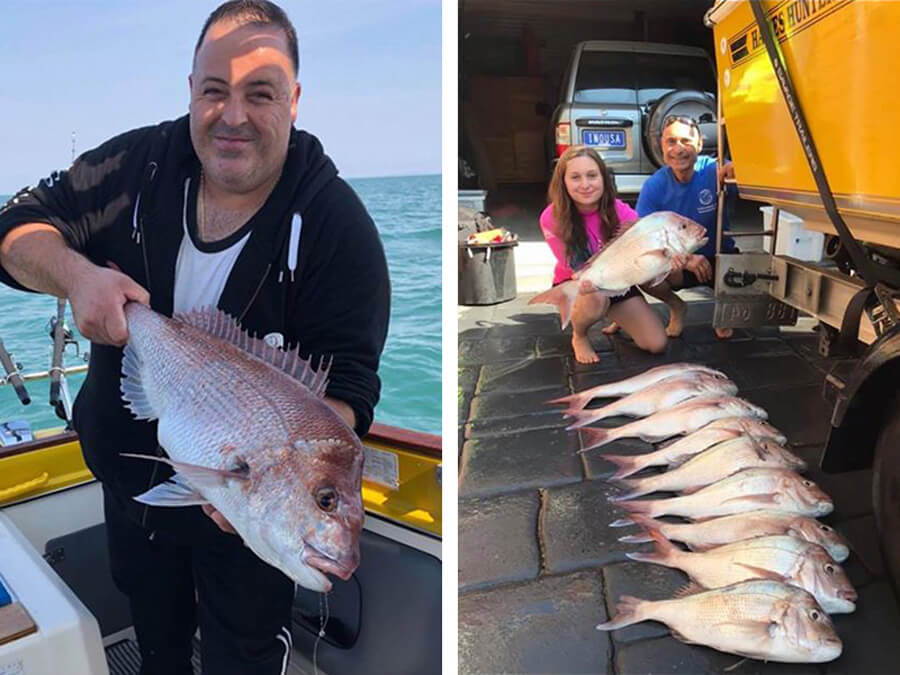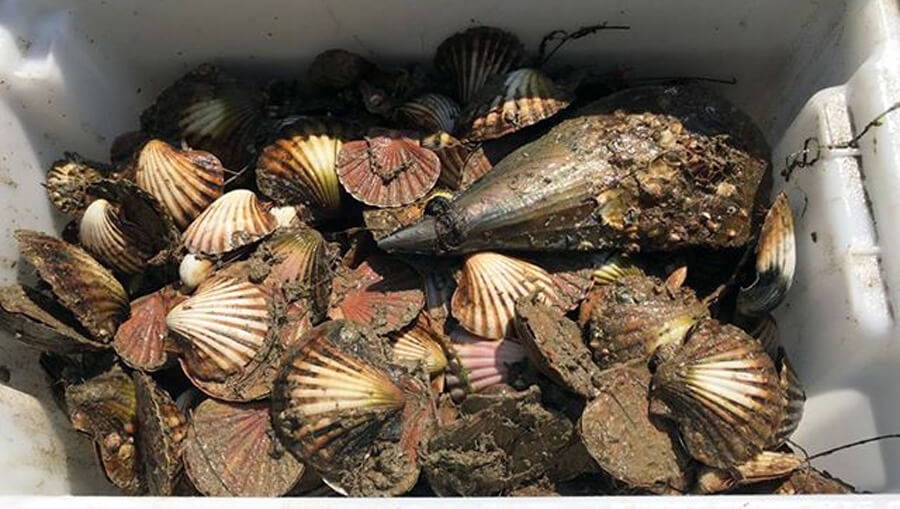 Nick Dimopoulos took good mate George Moutafis and his daughter Stacey out for a snapper bash off Mount Martha and boated 10 solid fish near the channel then left them biting and headed for a scallop session on the way home, well done all, cracking day!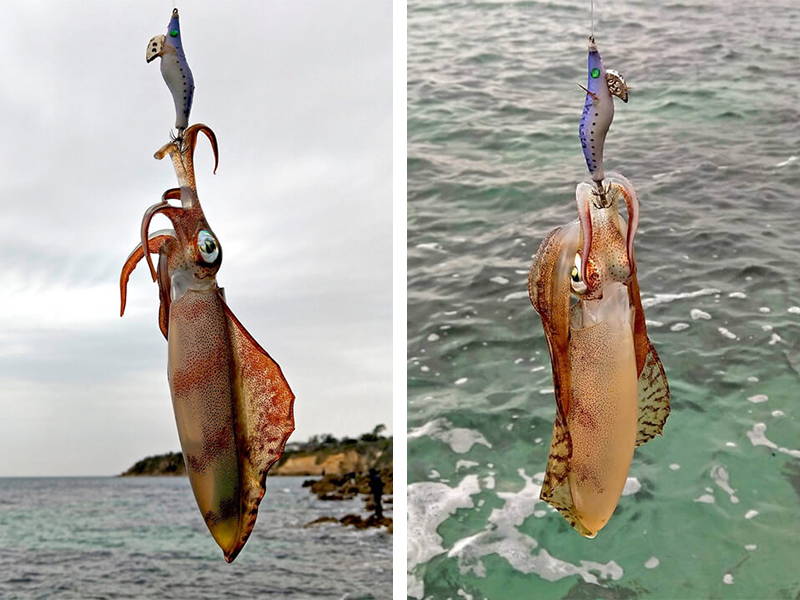 Andre Wui fished from the rocks at Mount Martha this week and found with the overcast weather he was able to land some nice sized squid.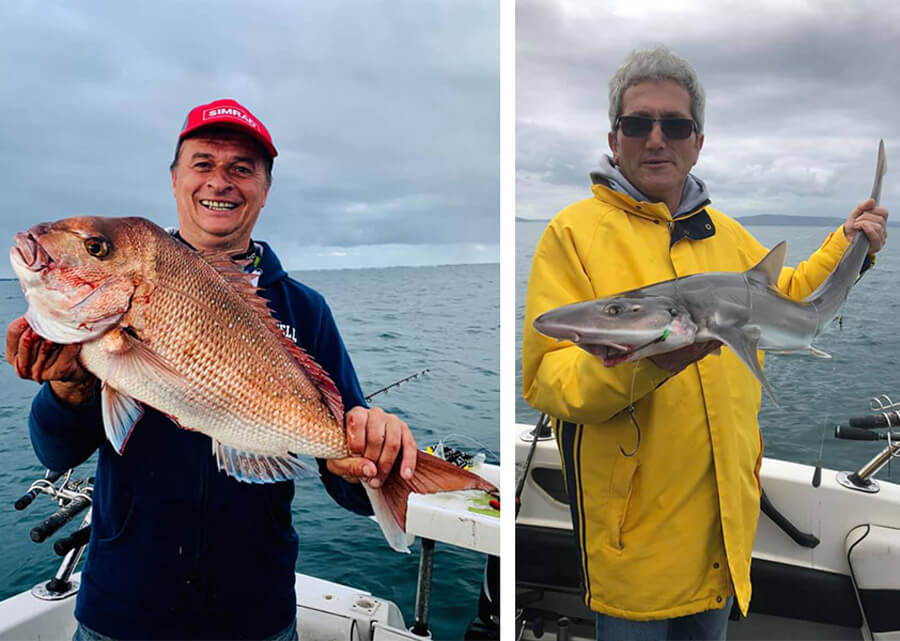 Tibby Flora and Branko Plavsic landed some cracking snapper fishing in 21 metres on squid heads out from Mount Martha near the channel and also managed a nice gummy near Mud Island on a yakka fillet.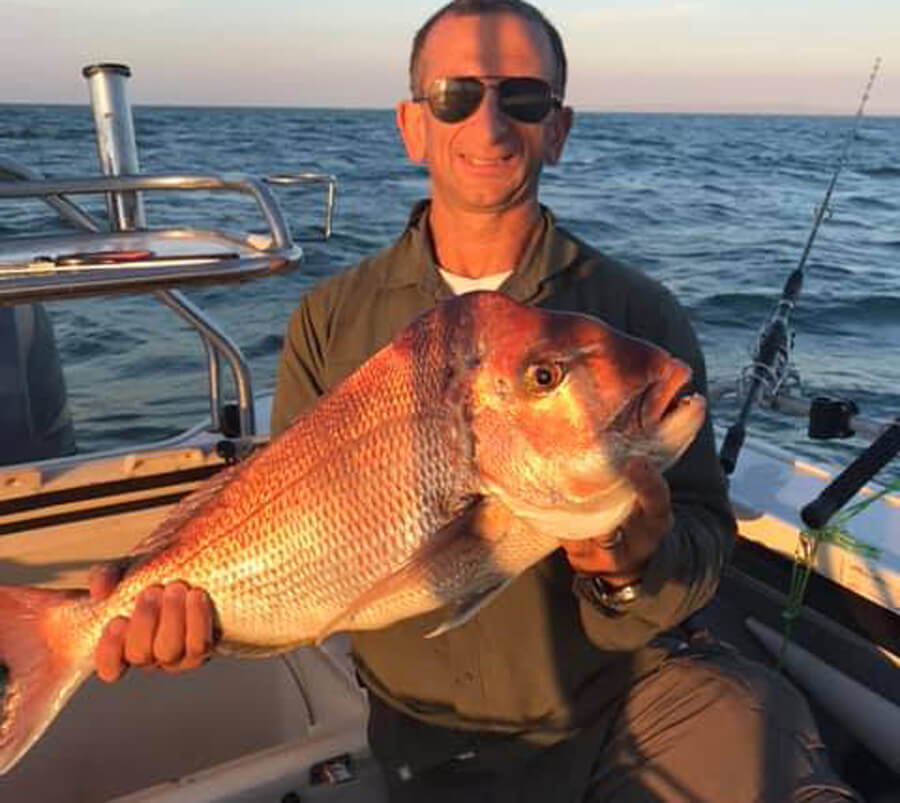 Shane Schrader landed a nice 4.4kg snapper fishing out deep off Mount Martha.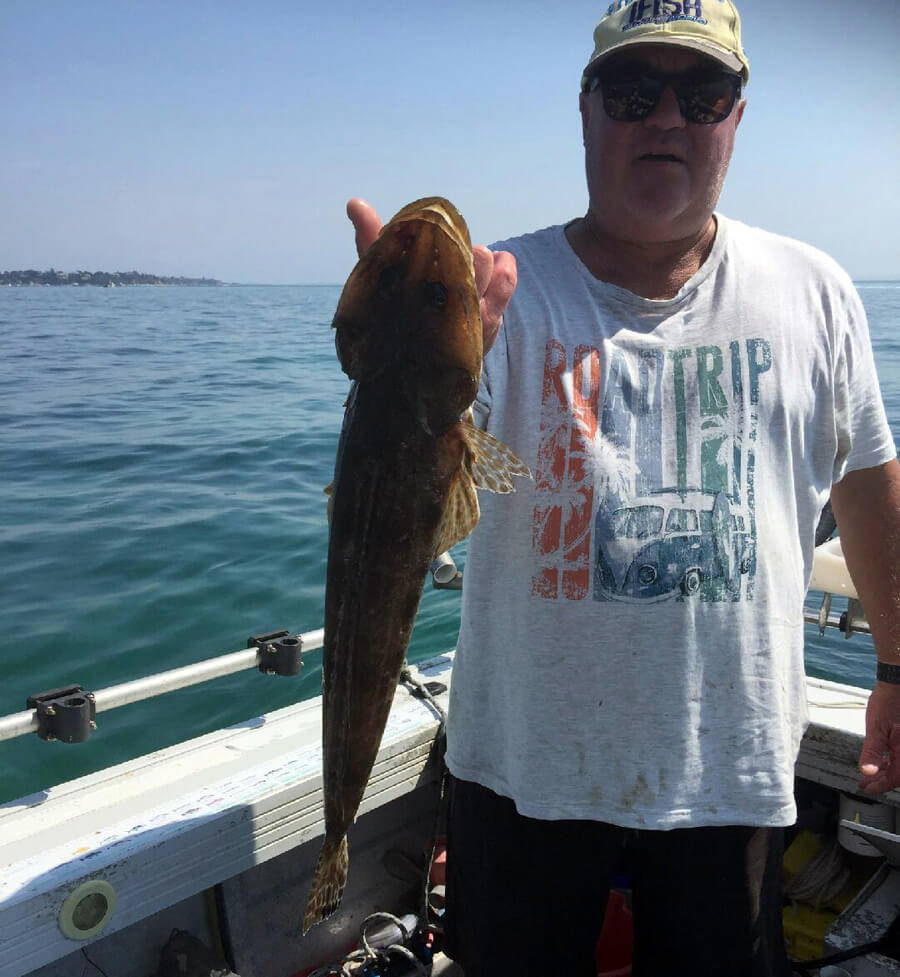 Kozzi and Huff fished near The Fort at the South Channel this week picking up some ripper flatties to 59cm.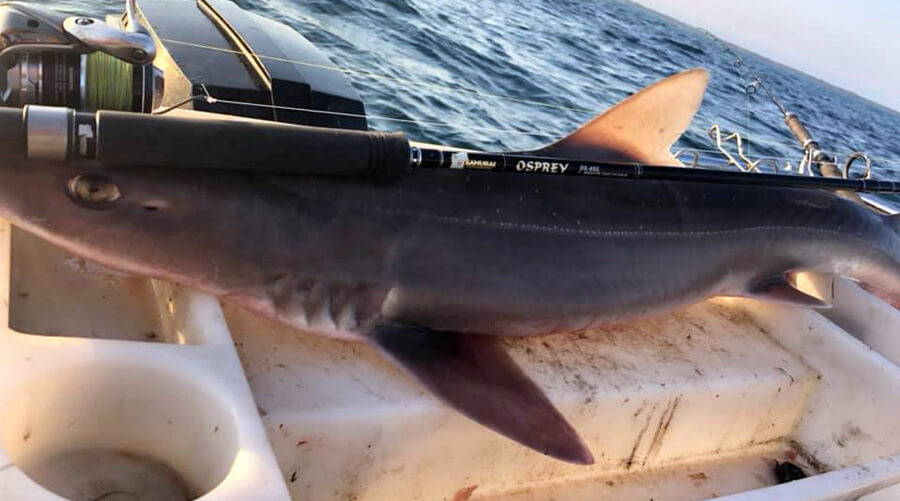 Julian Rennie landed a nice gummy on trevally fishing the South Channel before the wind blew up.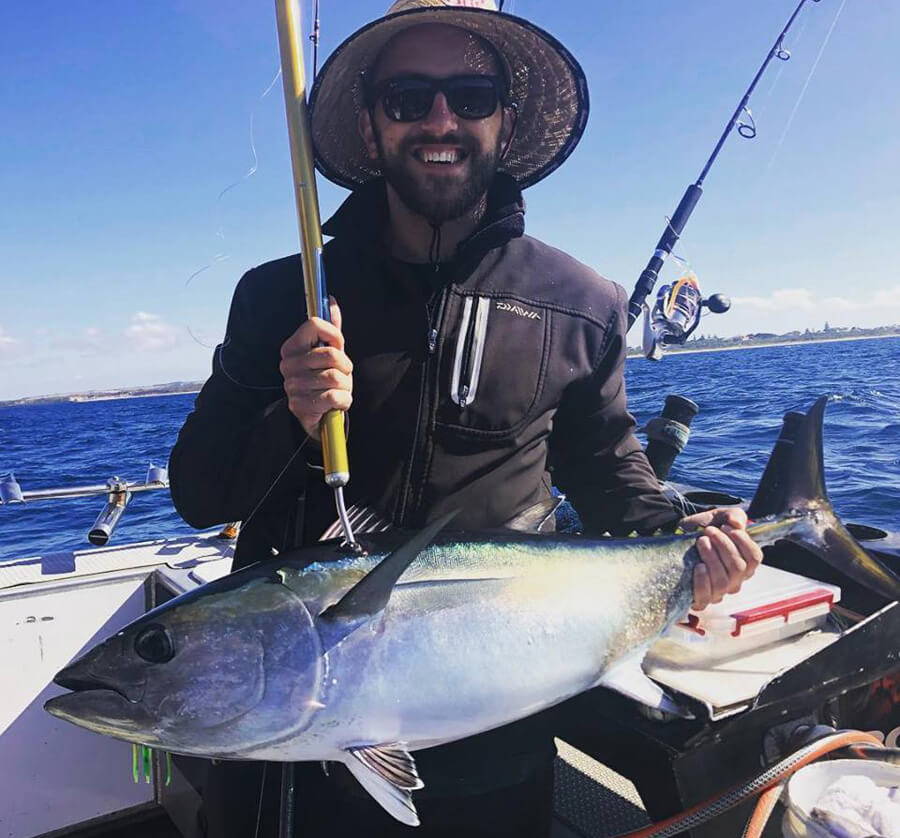 Matt Cini from Reel Time Fishing Charters has found some line pulling tuna in The Rip this past week. He has learnt that they will change what they are feeding on quickly, last week it was poppers, this week it was smaller lures.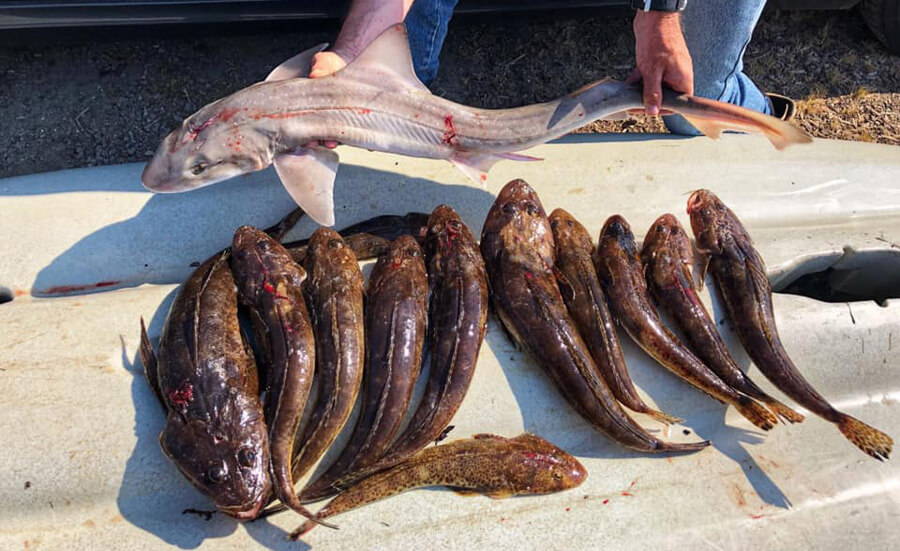 Matthew Boreland fished out from Whyndham Harbour at Werribee South on the kayak for a nice mixed bag of flatties and a nice gummy shark.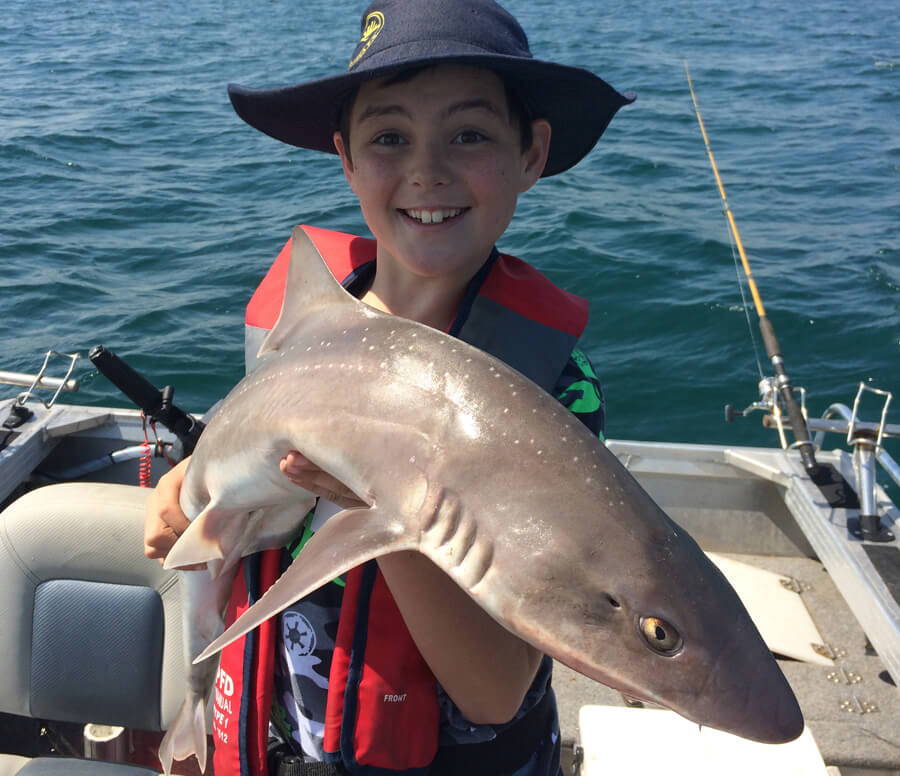 Eddy Hocking landed a ripper gummy fishing with dad, Ian out from Werribee South. It was Eddy's first gummy and measured 116cm. Amazing first gummy mate!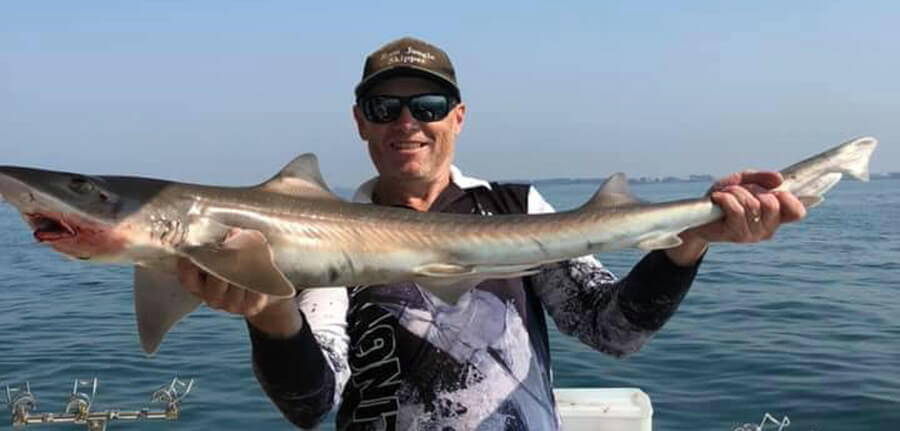 Jim Pascoe managed this cracking gummy of 1.2m in length fishing in 6 metres out from Werribee South on a squid head.
Maxx Obic Stipe, Ante and Peric all caught their first tuna fishing out from Port Fairy this week, well done lads!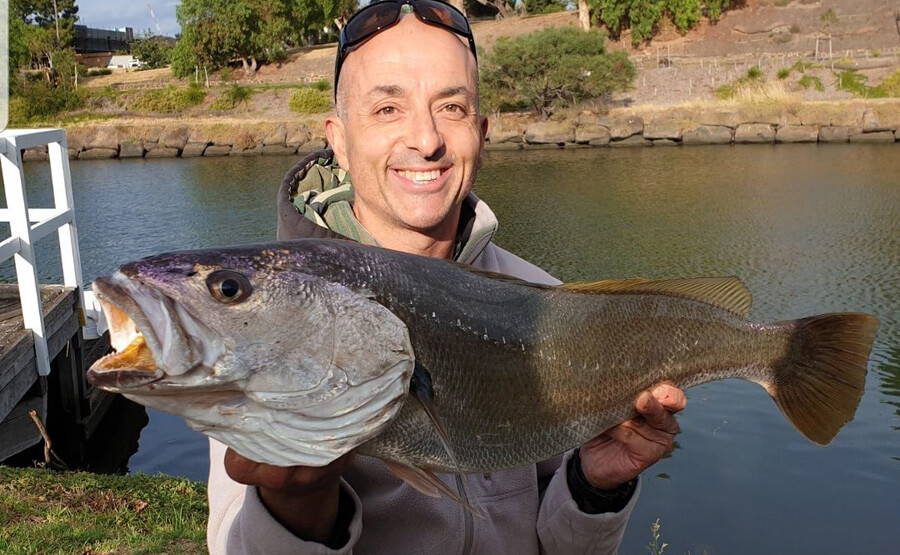 Michael Kaos caught a cracking 90cm mulloway on light gear using a fresh slimy mackerel fillet for bait.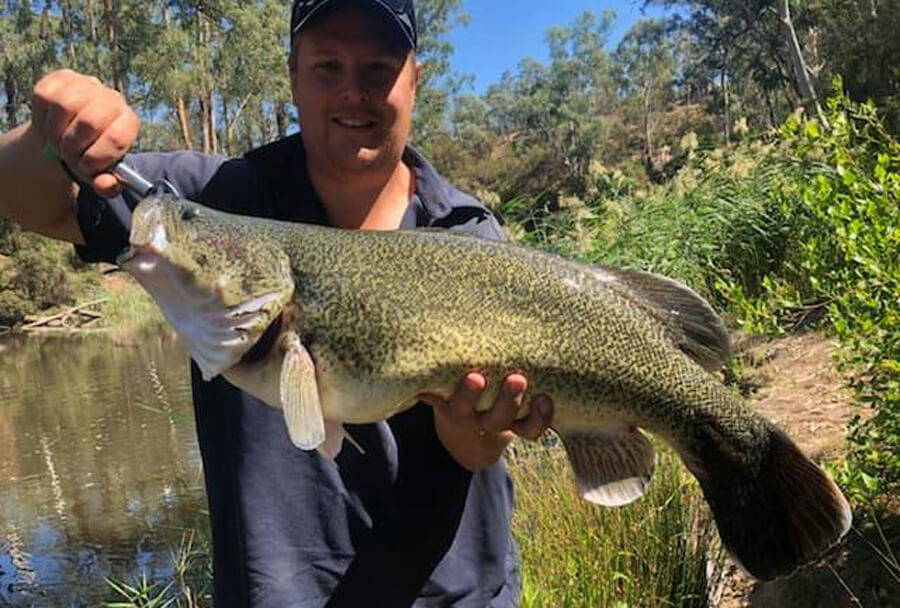 Daniel Pratt landed this beautiful Murray cod of 80cm fishing the Yarra River using cheese for bait. Great fish mate!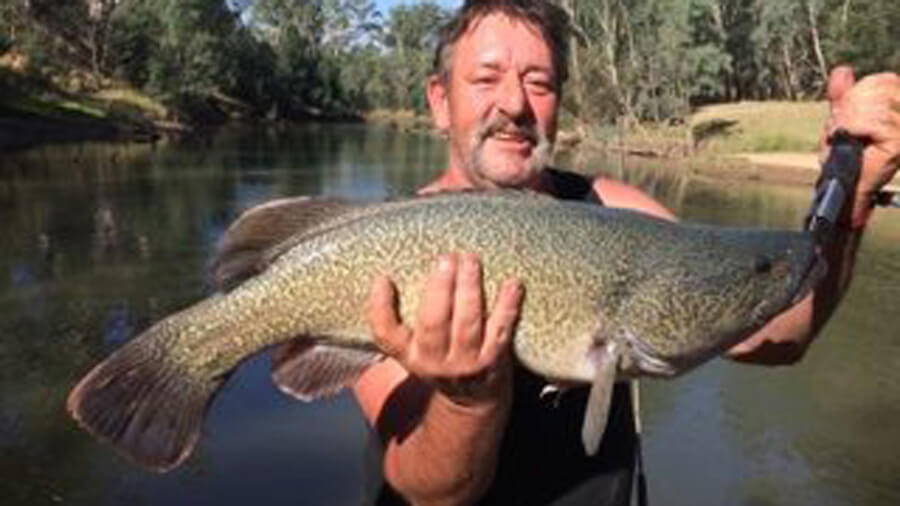 Ralph Hovenbitzer fished the Goulburn river at Murchison and landed this beautiful Murray cod, Ralph's PB at 71cm caught on chicken thigh fillet. Great catch mate!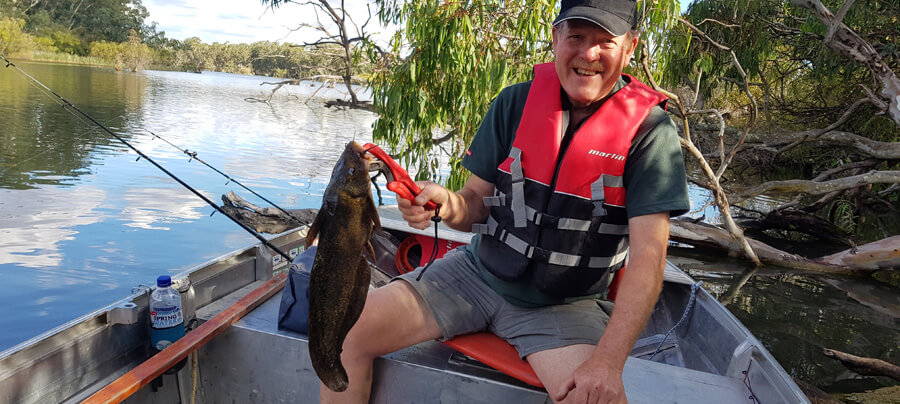 Stephen McKinnon reports in from Nagambie Lake where they landed 3 yellowbelly to 33cm on worms, a 66cm carp and a 50cm tandanus catfish on yabbies.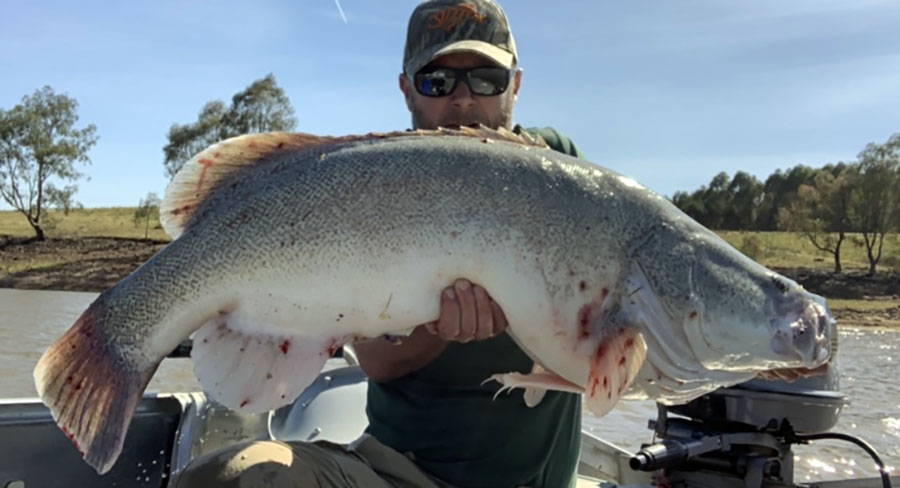 Steve Vessey landed this monster Murray cod of 105cm fishing at Lake Nillahcootie.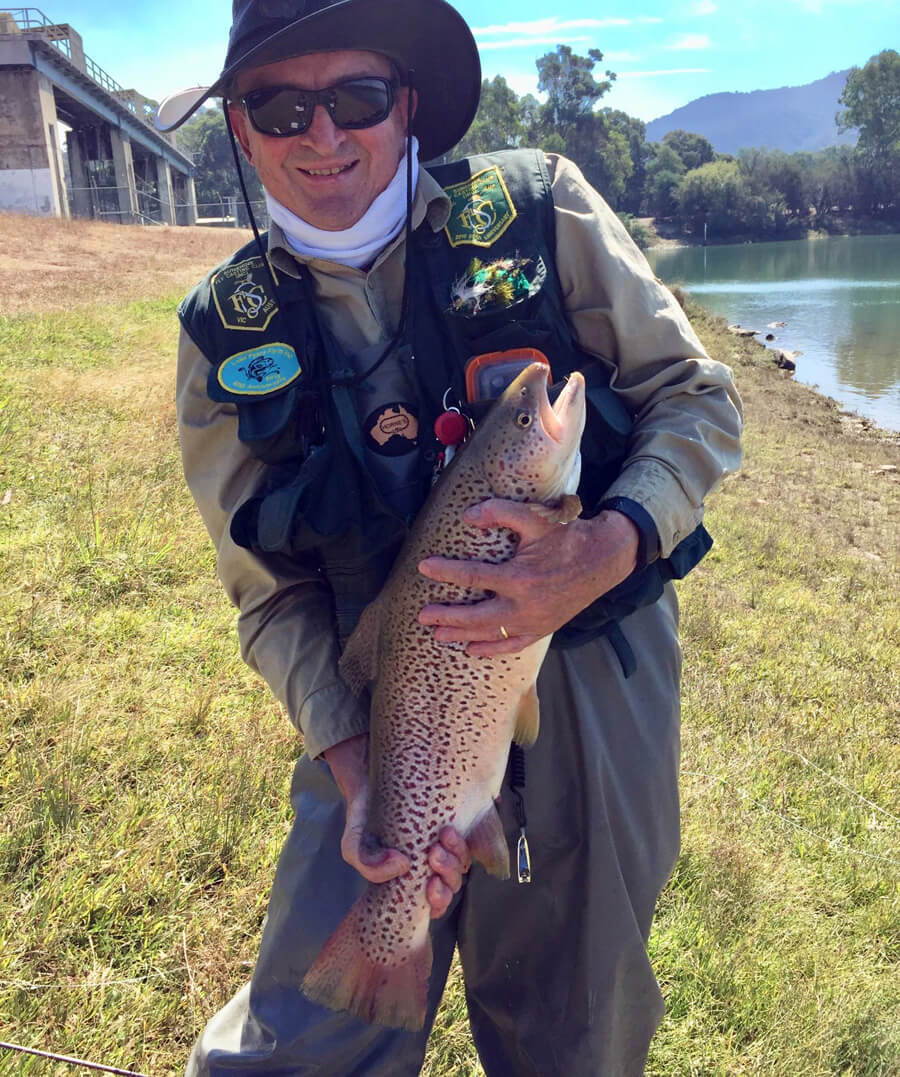 Marian Adamcewicz landed this cracking 62cm brown trout fly fishing at Eildon Pondage on the weekend.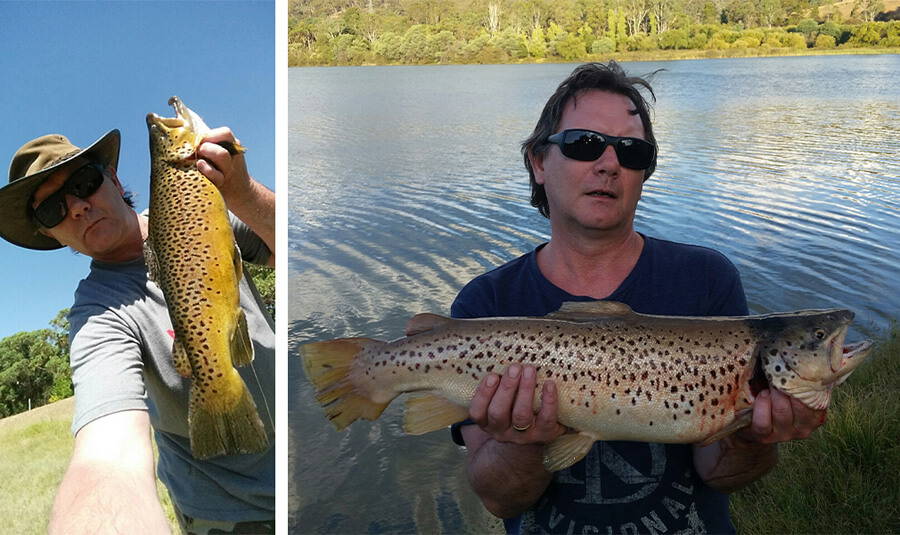 Aaron Bickers landed 2 beautiful brown trout fishing at the Pondage recently with the biggest going 5.5lb.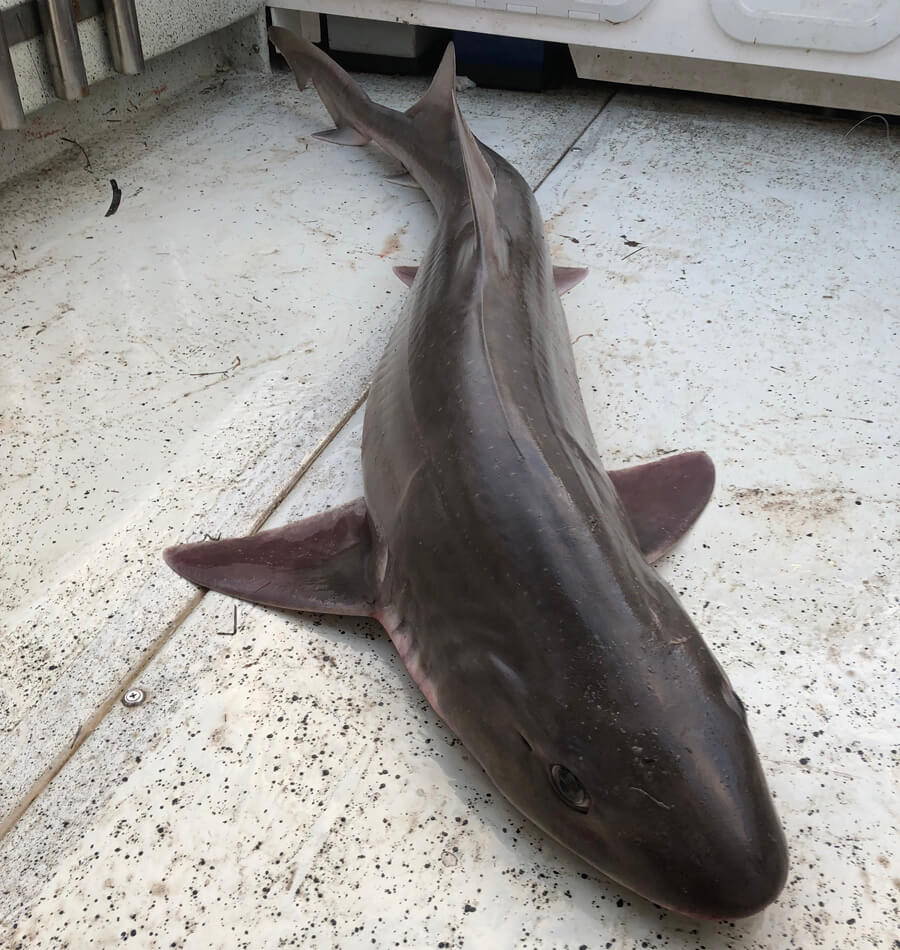 Peter Ferguson had a crazy gummy session offshore from Port Welshpool last week landing 7 gummies in 3 hours around 10-17kg.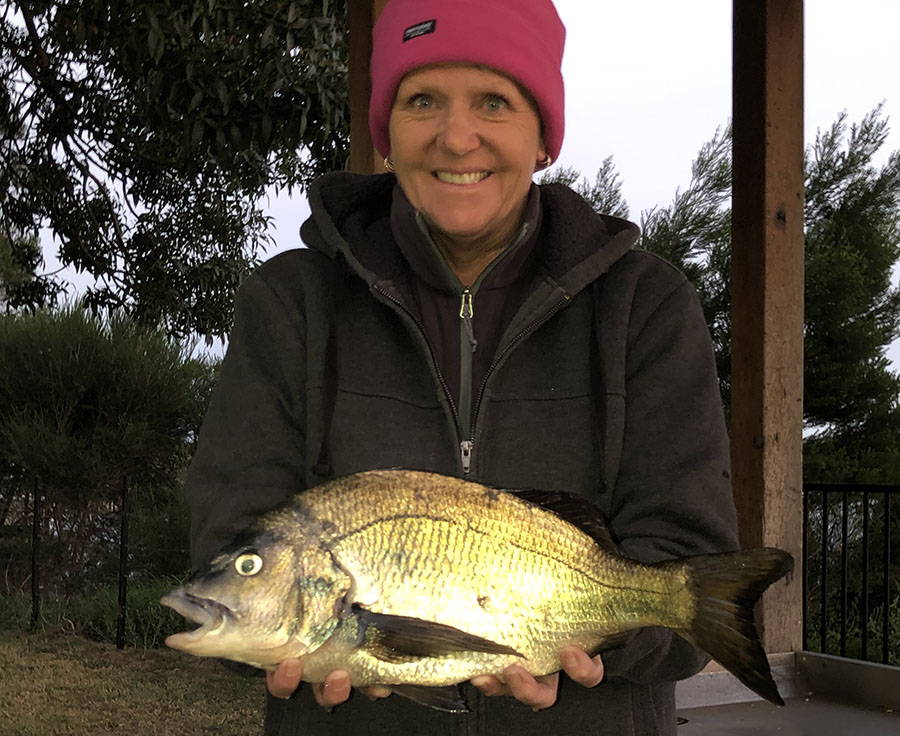 Jen landed her PB bream at 46cm caught on prawn on her recent visit to the Tambo River.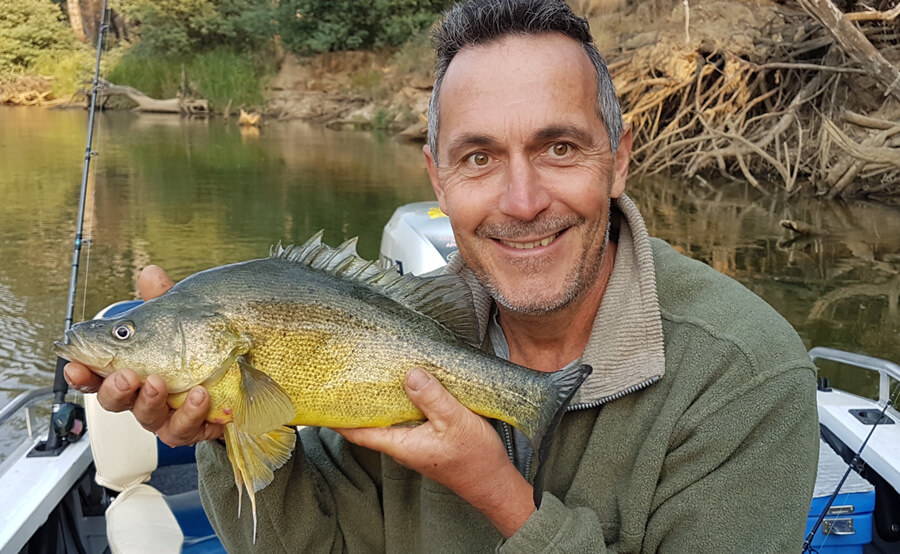 George Golovkin landed this beautiful 52cm yella using yabby for bait fishing the Murray River at Cobram.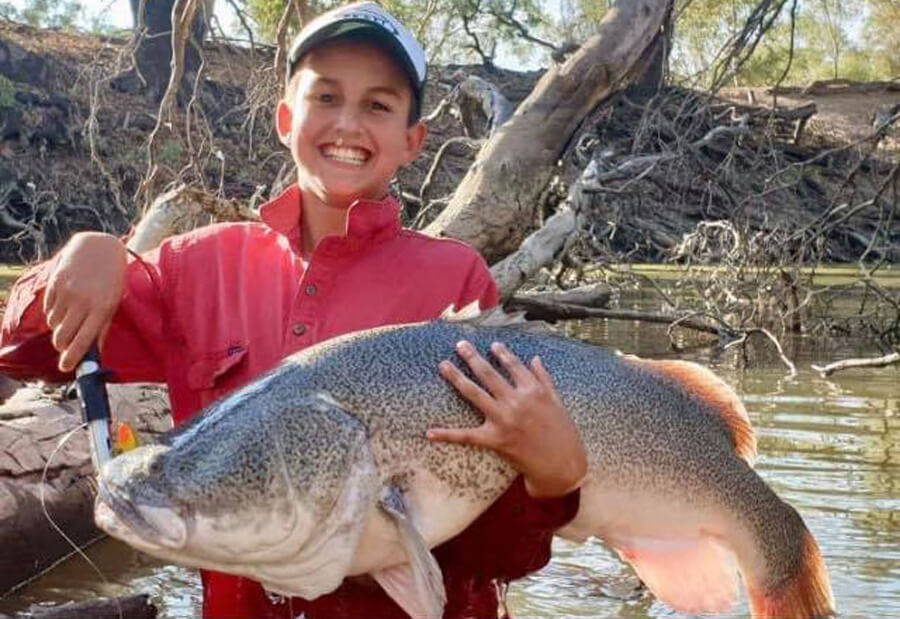 12yo Harry Way with his first metre cod caught on a stumpy he found floating on the river shorty before hooking this beast. The fish measured in at 108cm, cracking catch Harry, well done!
IFISH WITH TACKLE WORLD SUMMER SERIES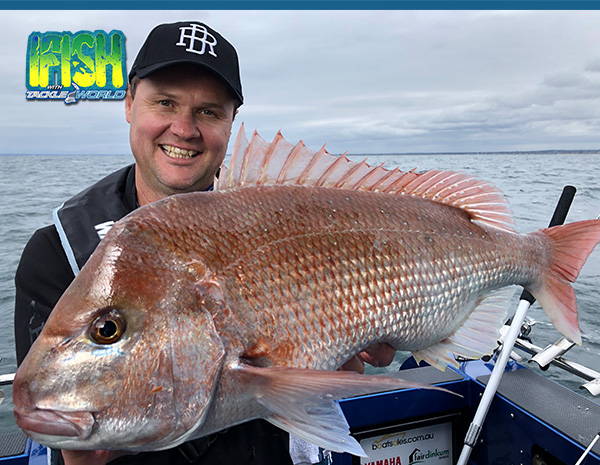 Mount Martha, Victoria
Target Species: King George Whiting
Saturday 23rd of March on TEN at 8am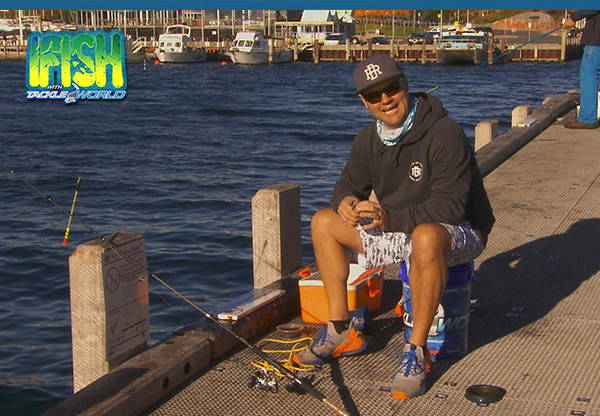 Mornington, Victoria
Target Species: Garfish
Sunday 24th of March on 10 BOLD at 5.30pm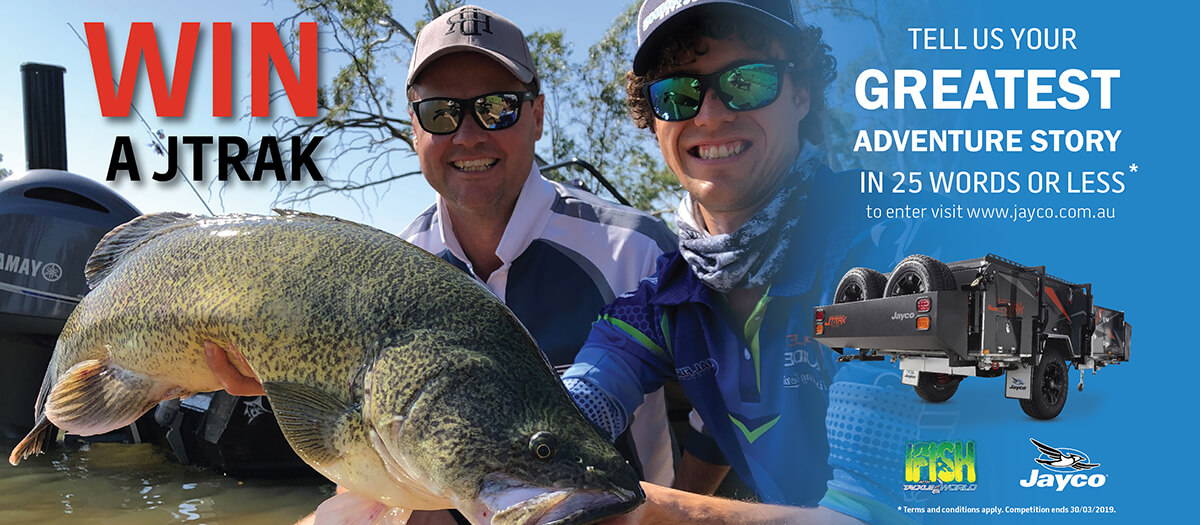 TALKING FISHING - C31 TV - TUESDAYS @8.30PM
Catch "Talking Fishing" on Melbourne's C31 TV (CH44) at 8.30pm each Tuesday night. Staff members David Kramer and Adam Ring together with Steve "Trelly" Threlfull host Australia's only "Live to Air" fishing television program at this prime time-slot. Put Tuesday night's at 8.30 away in your weekly diary of TV shows to watch!

Koala fingerprints are almost indistinguishable from a human's.

Good Luck with your fishing and stay safe on the water,

The TEAM at Tackle World Cranbourne & Mornington