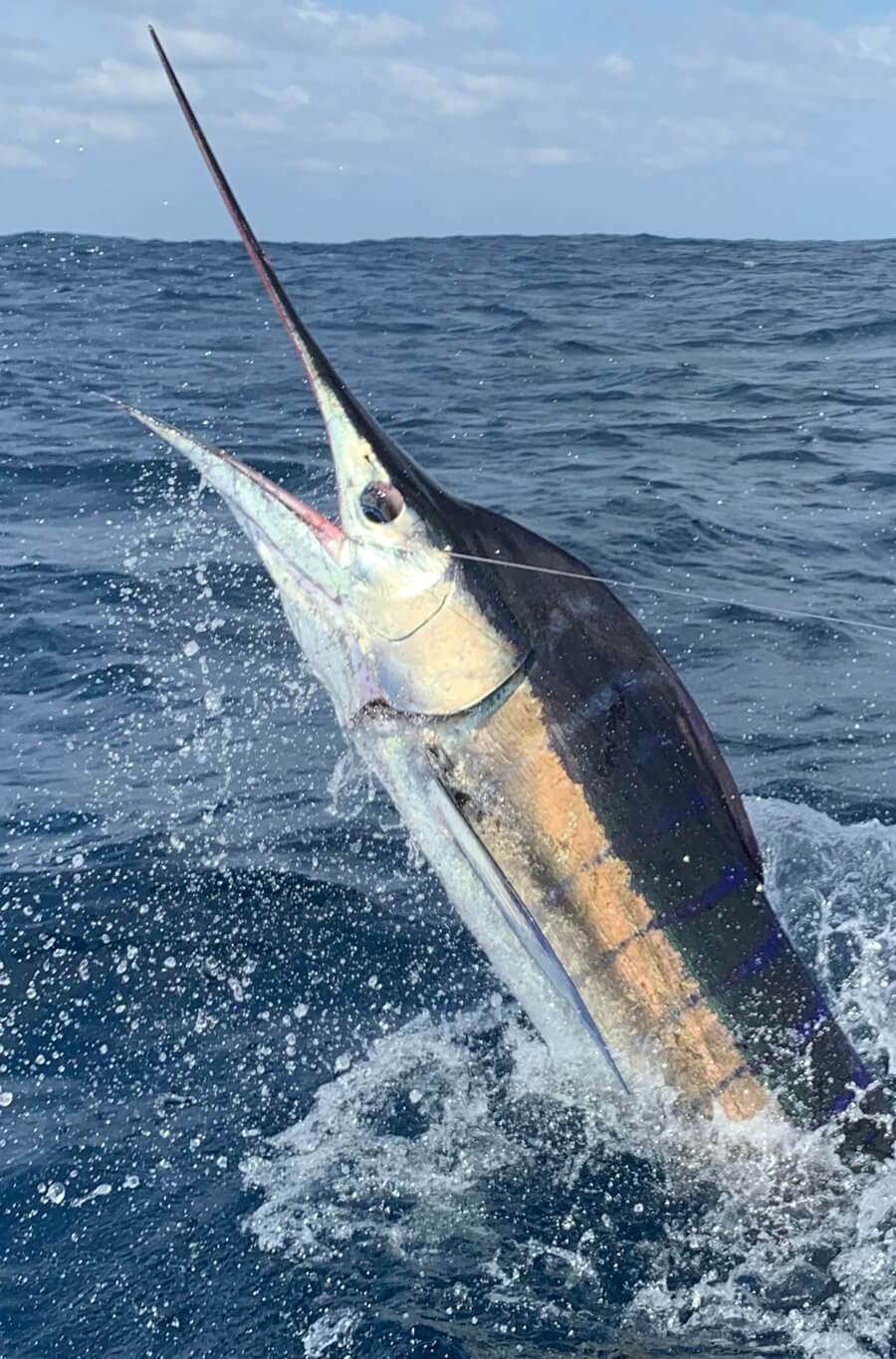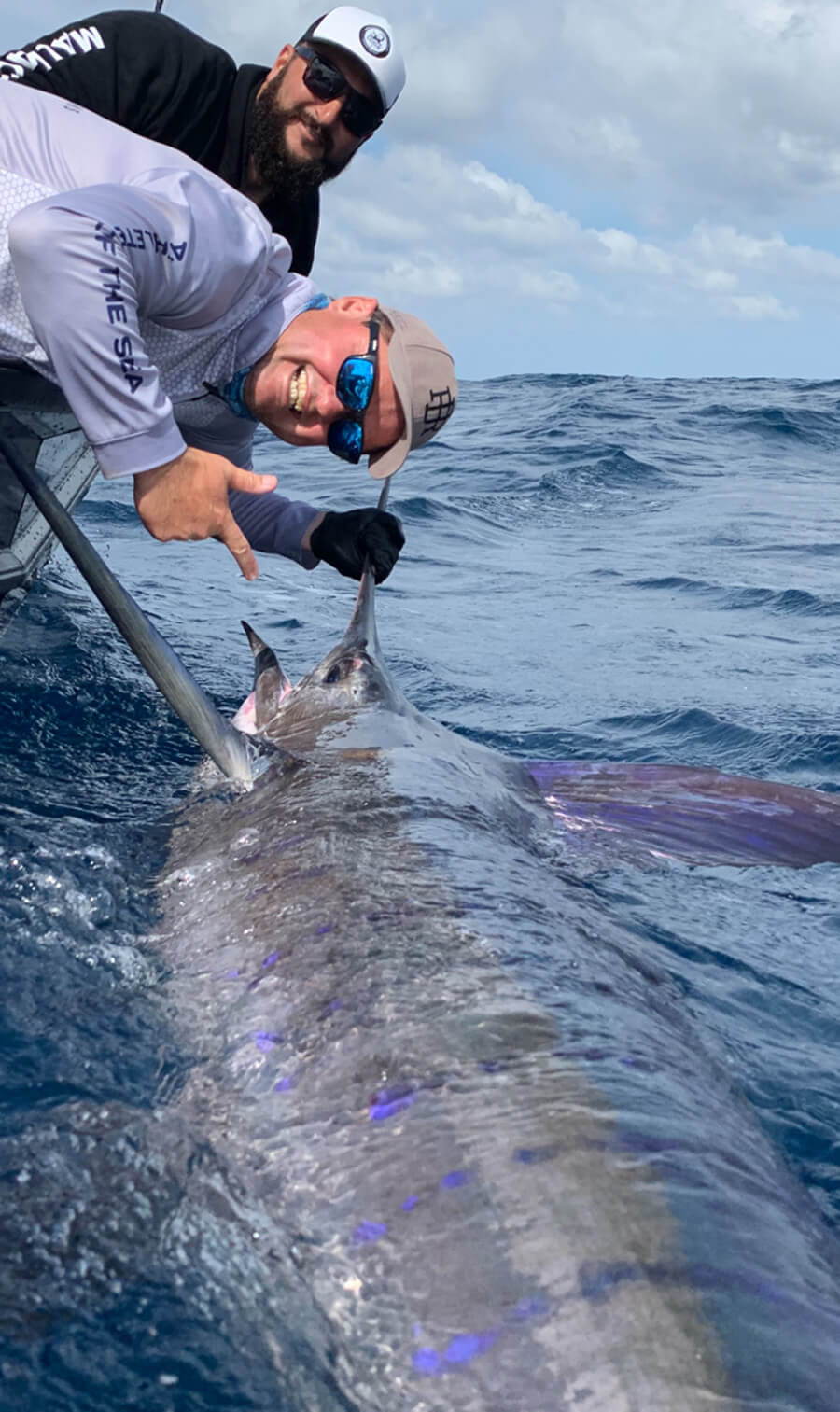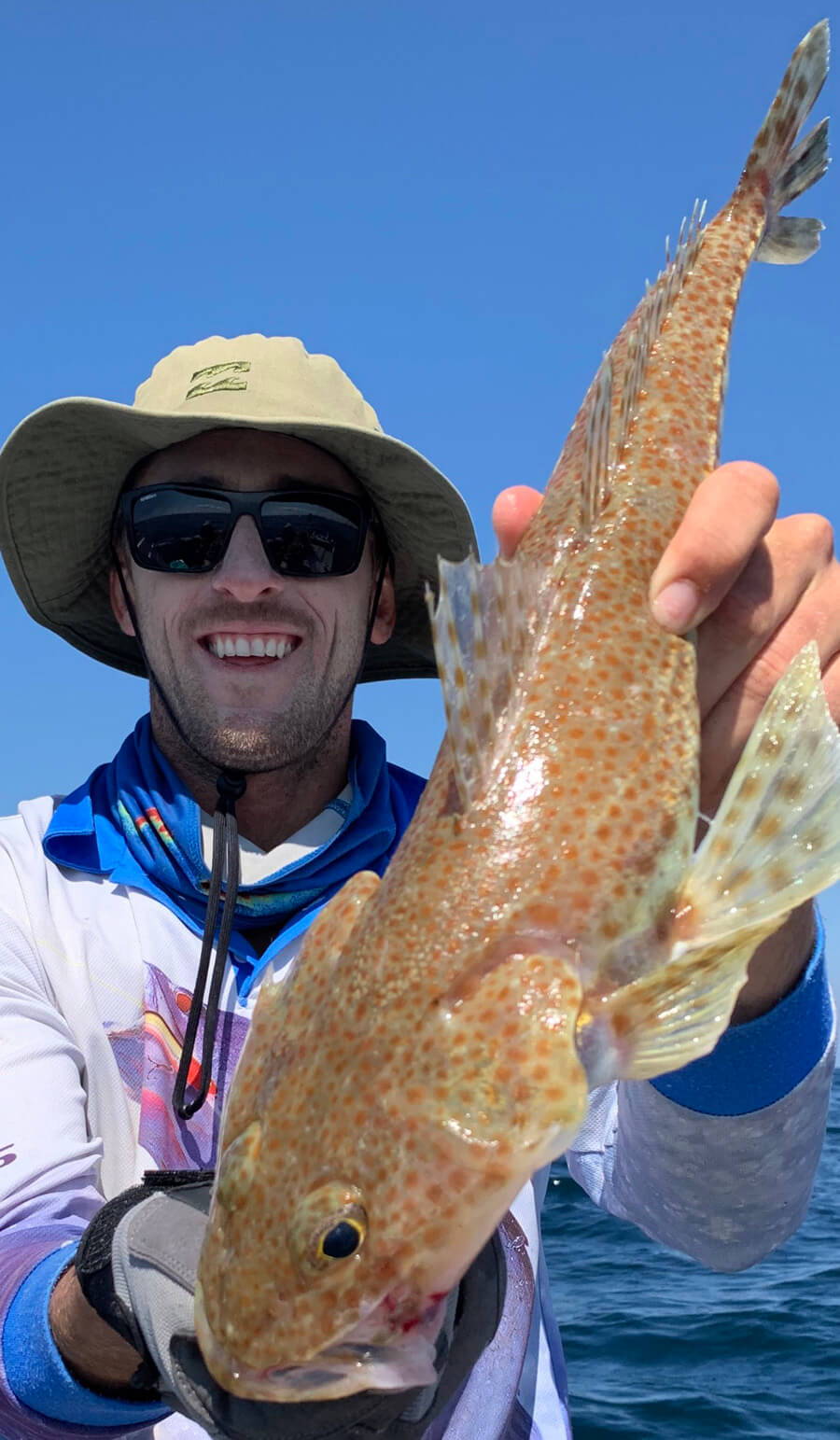 Paul Worsteling and the IFISH TV crew fished Bermagui and Mallacoota this week chasing marlin. Fishing with Chris and Matt Cassar on their boat out from Bermagui the team hooked into a beautiful striped marlin towards Tuross Head estimated around 110kg off a bait ball within 10 minutes of having started fishing. The team heard the bite was going well off Mallacoota so they shot down to there where they took the Babi Stabi out 42km offshore in 30kn winds and managed to tag and release a fantastic striped marlin using their only bait being an arrow squid that was then rigged as a skip bait. To mix things up a bit the IFISH TV crew and Matt Cassar headed out off Gabo Island and did some bottom bashing for flathead landing some monster tiger and sand flatties in 40 to 70 metres of water.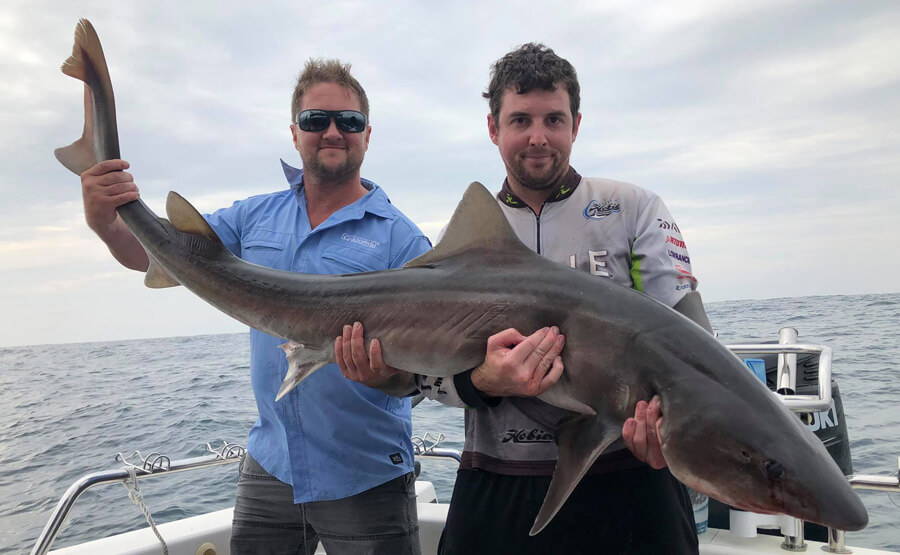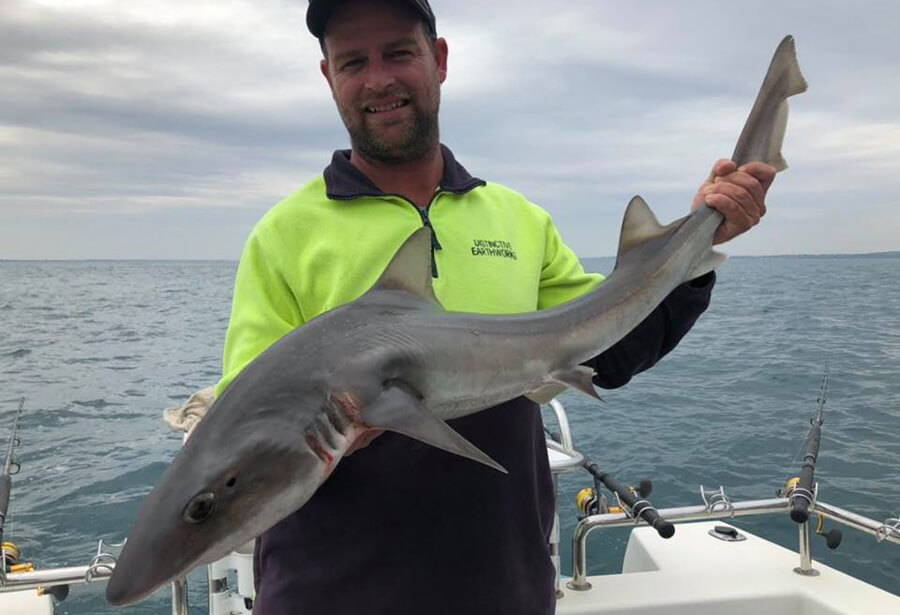 Shaun Furtiere from Think Big Fishing Charters had Aaron Clarke, nephew Oscar, friend Nick & Nathan Dyke on board and got them stuck into some monster gummies fishing Western Port on Saturday. Andrew Rodden was on board for a Friday session with Shaun and they managed a nice gummy shark.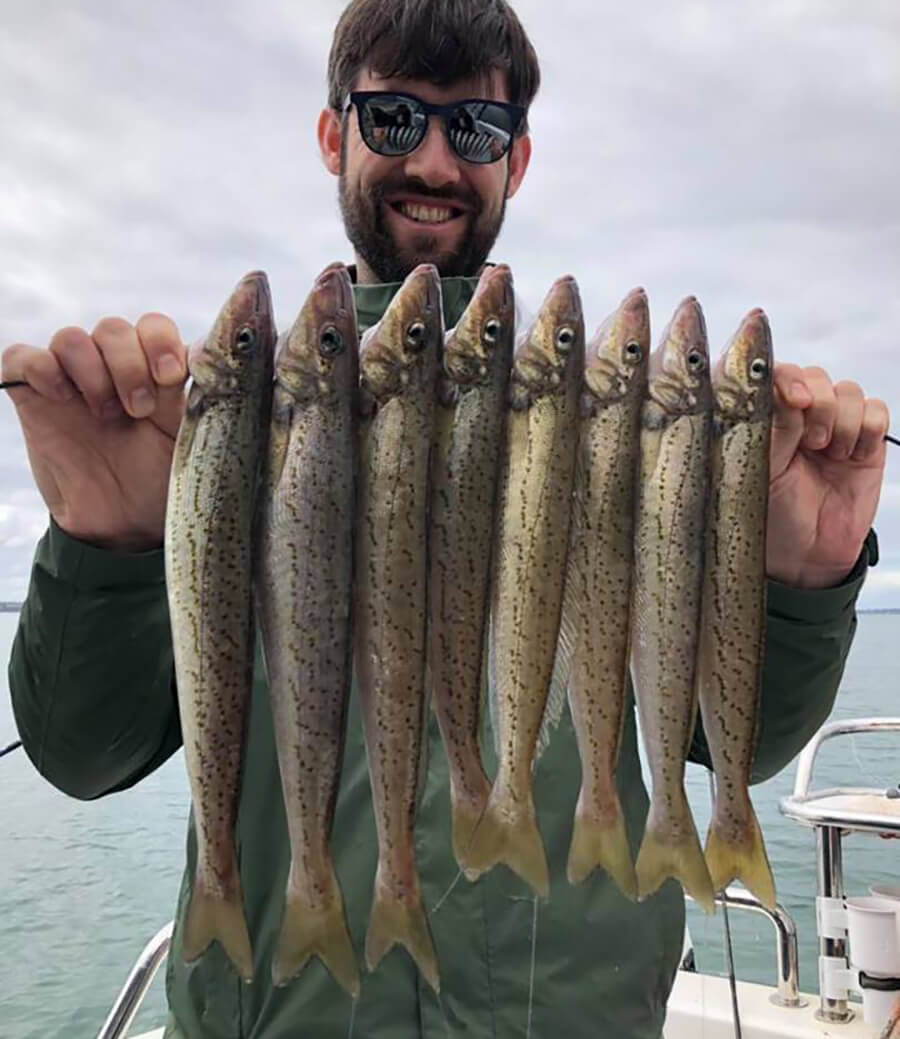 On Wednesday Shaun had customers, Will, Patrick & Russel Grigg on board for some fun on the Western Port whiting.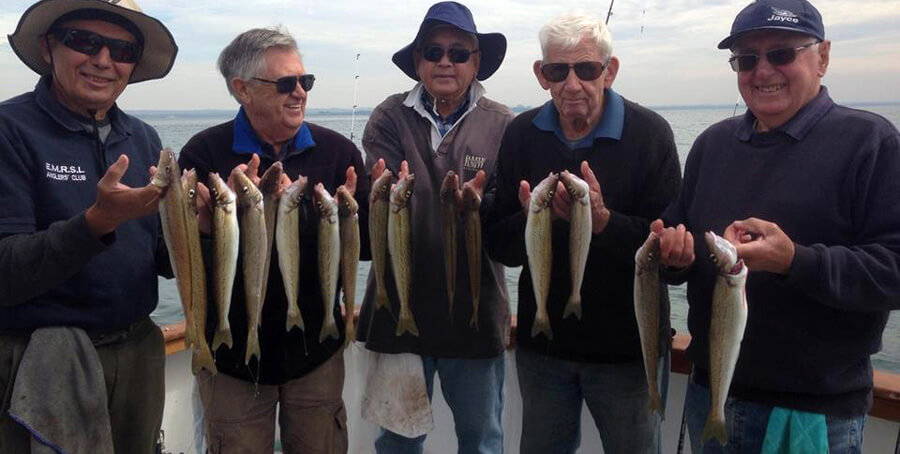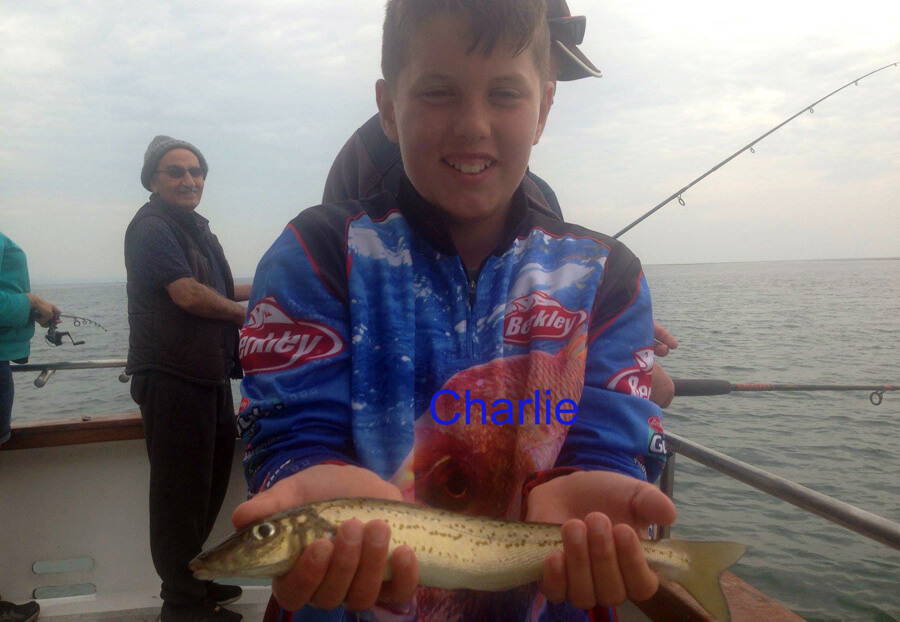 Steve Johnson from Ace Fishing Charters managed to get his customers from the East Malvern R.S.L Angling Club as well as young Samuel and Charlie on to some fantastic whiting this week fishing around Western Port.

Brett Palmer fished off the kayak at Balnarring and landed some cracking gummies over the last week, Brett found the dawn/dusk bite times best using fresh squid, yakkas and silver trevally as the best baits in 2-5 metres of water.
Brendon Hogg and Karl Wilkinson fished from the kayaks out from Balnarring over the weekend and managed to land a fantastic gummy shark.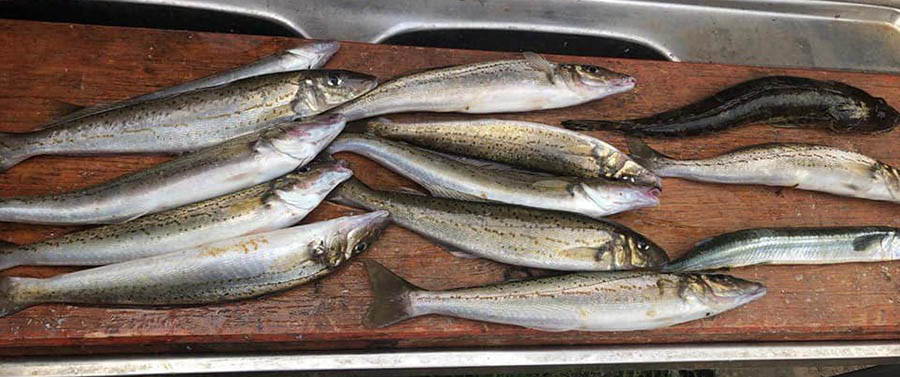 Staff member Jeremy De Haan and Julian Rennie hit Crawfish Rock and Middle Spit on Thursday and managed a nice bag of whiting and gars; squid and pipi baits did the trick.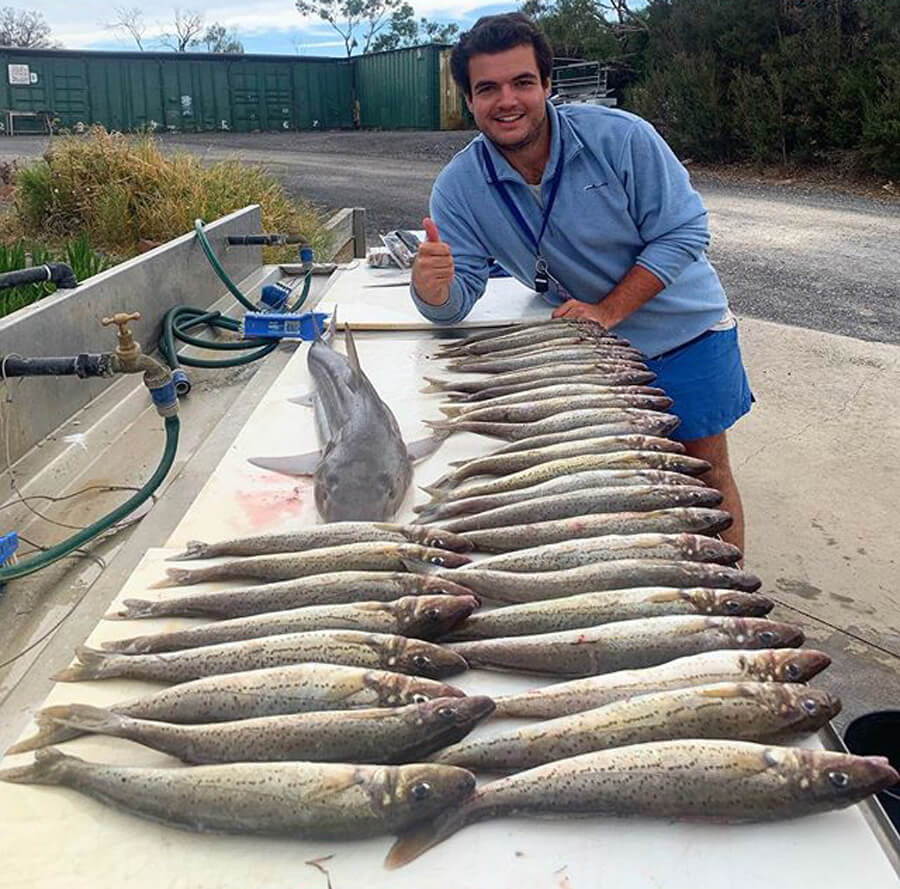 Sam Triplett got stuck into the whiting at Middle Spit in 8 metres last week with the best bite time at sunrise and an outgoing tide with pipis for bait; all fish caught were over 37cm.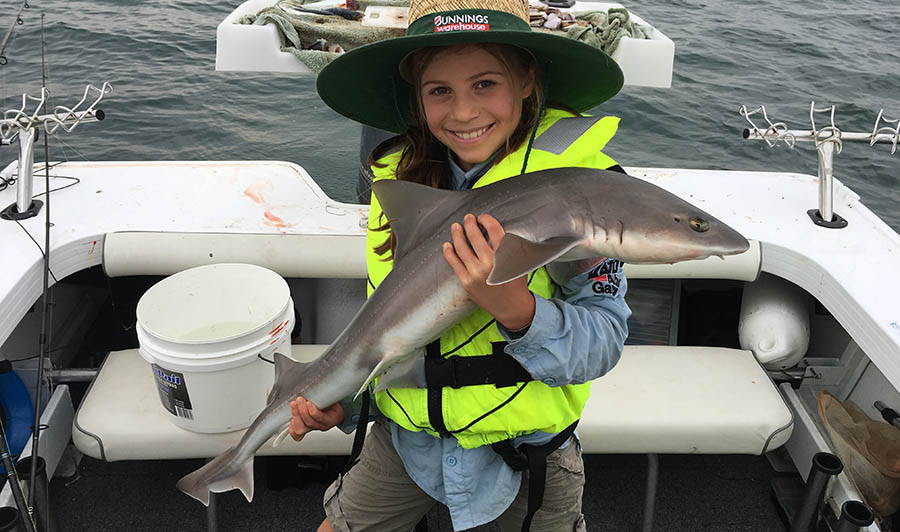 Emy Varga landed her first ever gummy shark this week fishing at Quail Bank in 12 metres; the gummy took a fresh mackerel chunk.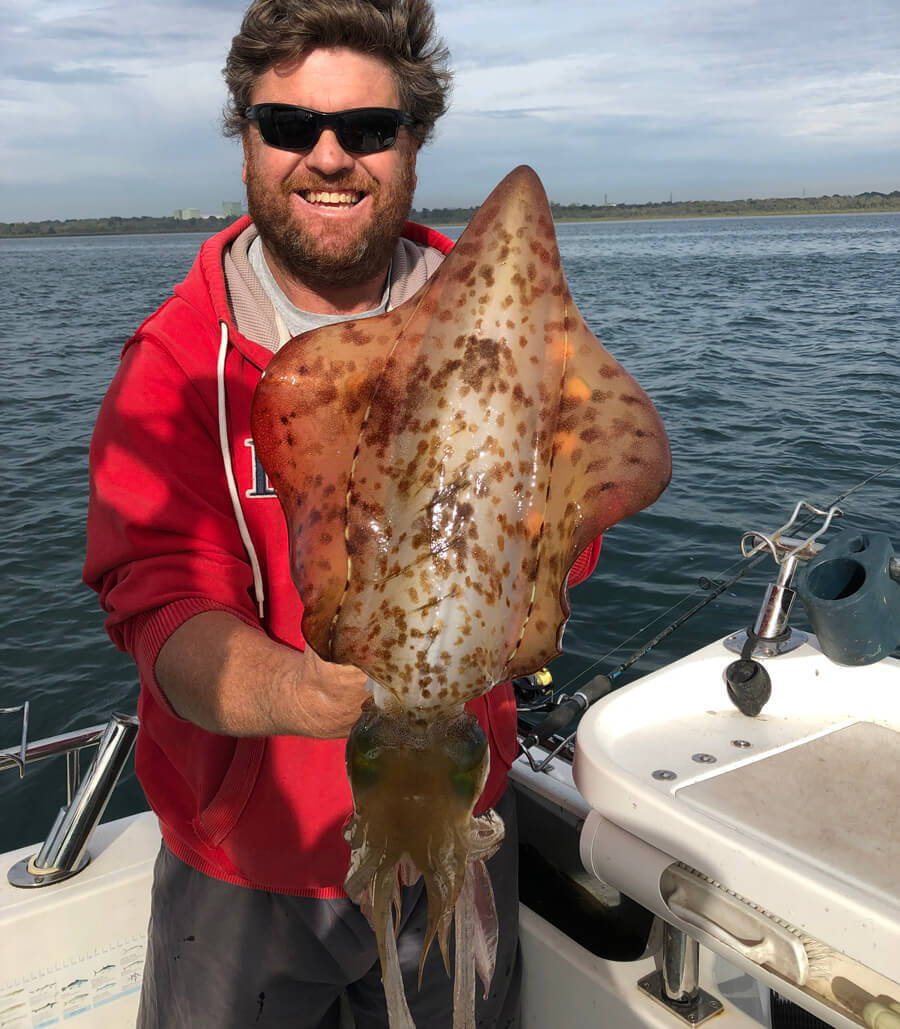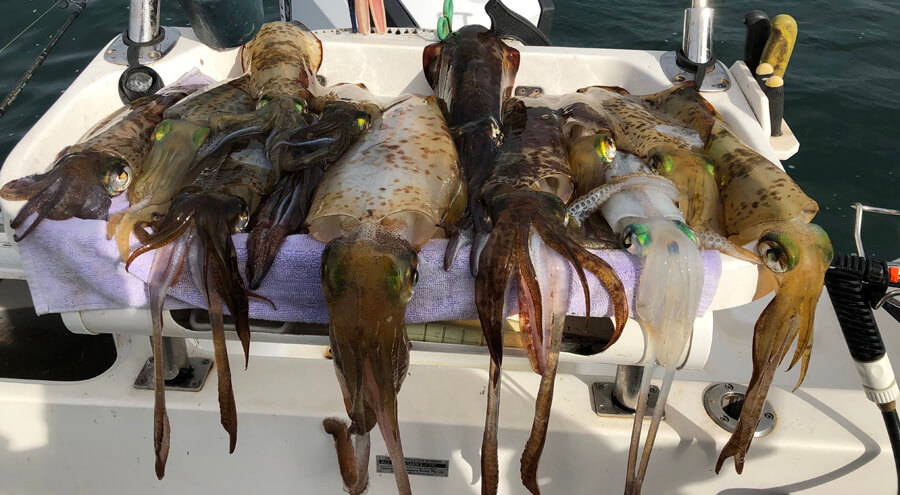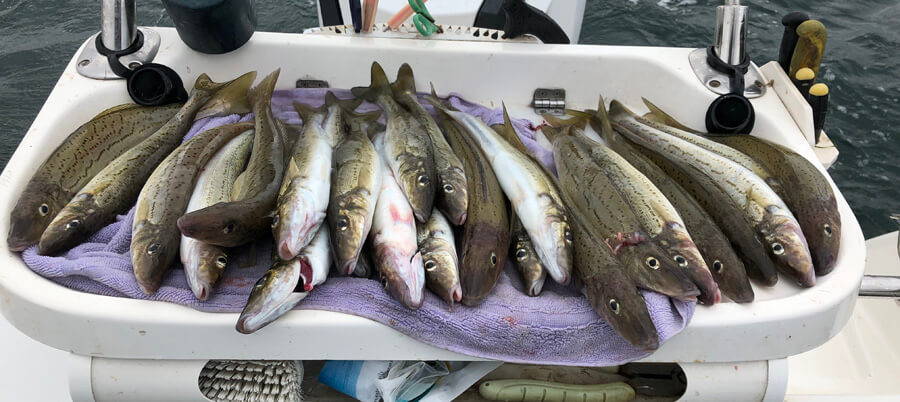 Peter Ferguson and Zac Ireland fished the Top End last week and landed some cracking squid, they then changed to targeting whiting and bagged 26 nice tings.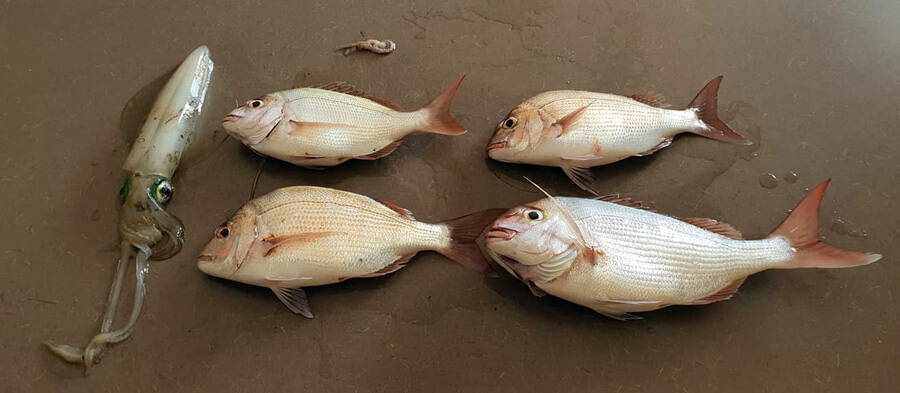 Duane Hill fished off Warneet Saturday morning and landed some nice pinkies on the turn of the tide.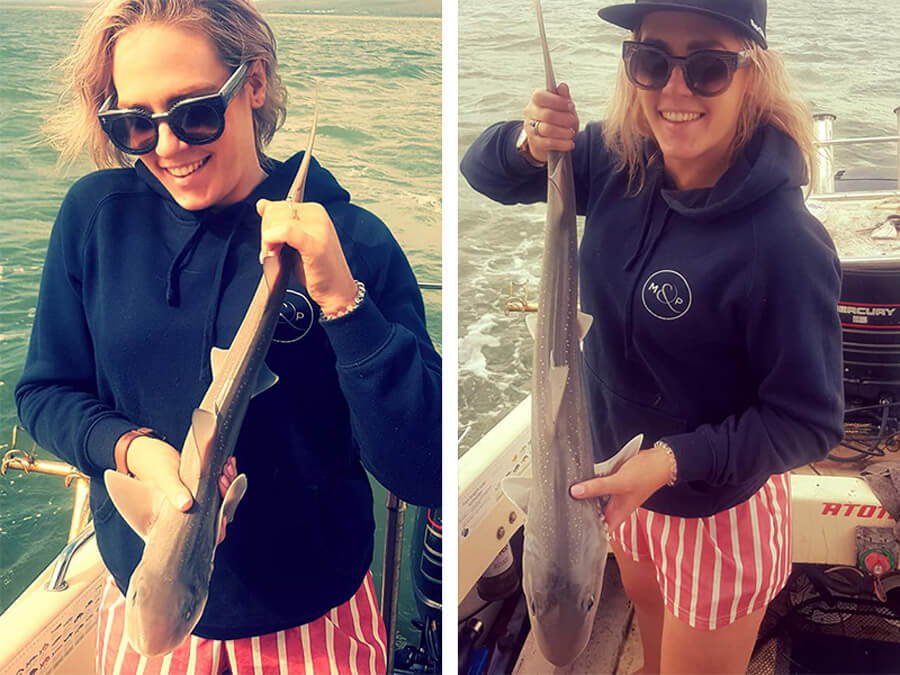 Gerry Morsman and Amy Day had some fun catching plenty of gummies as well as a hand full of elephants. Looks like the elephants are on the return!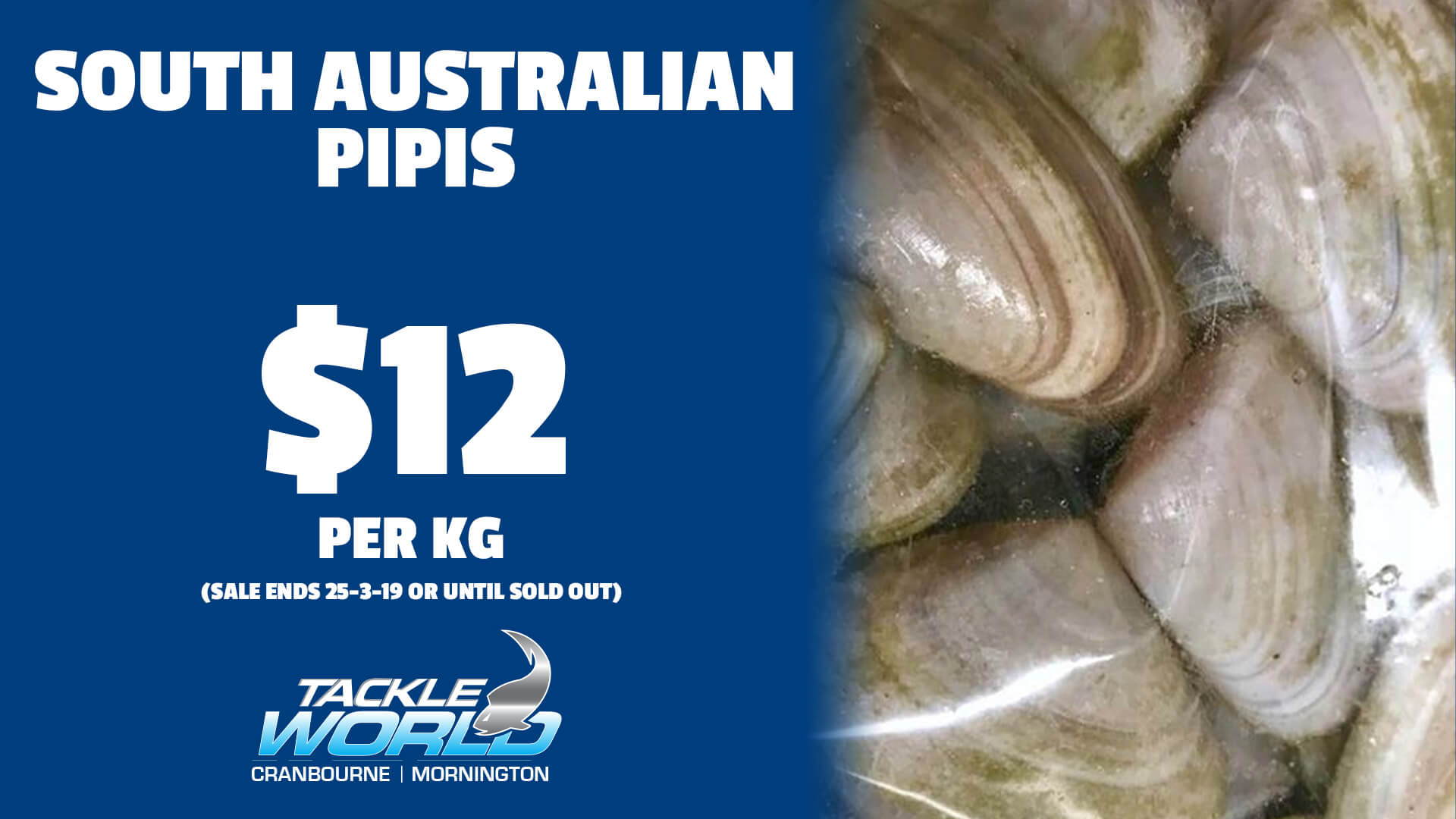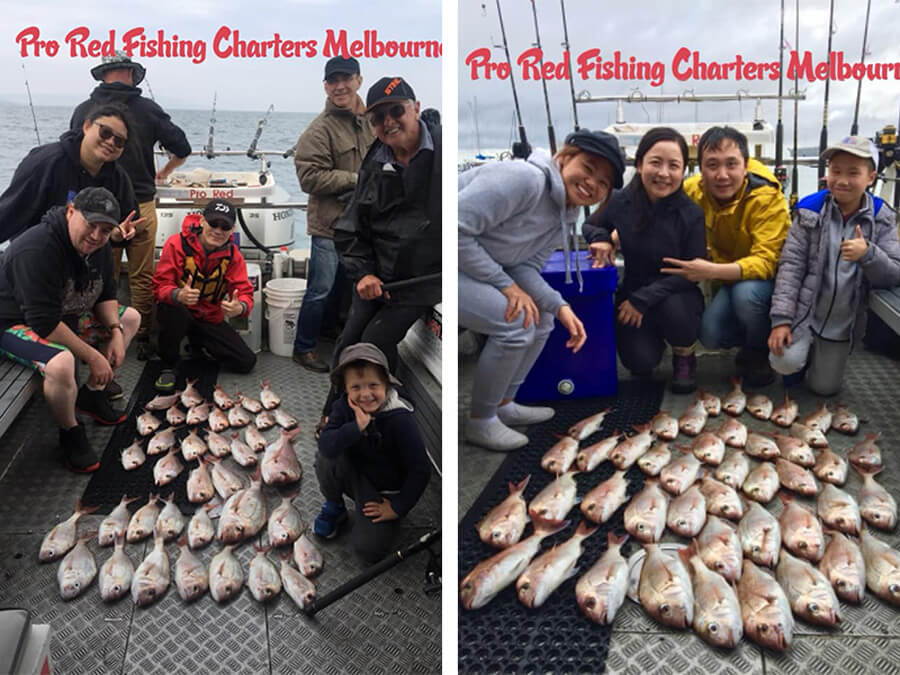 Jayson Turner from Pro Red Fishing Charters found some fantastic snapper this week for his customers with plenty of good eating sized snapper caught fishing in Port Phillip Bay.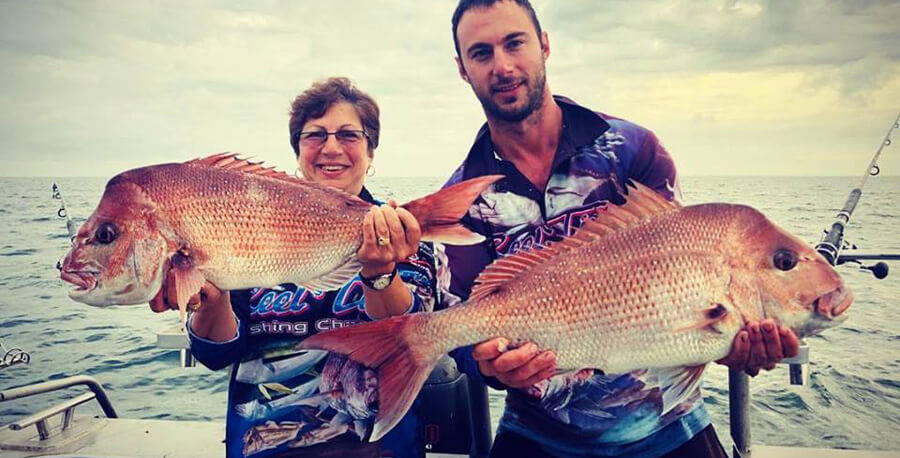 The Reel Time Fishing Charters crew have found some fantastic snapper fishing Port Phillip Bay this past week.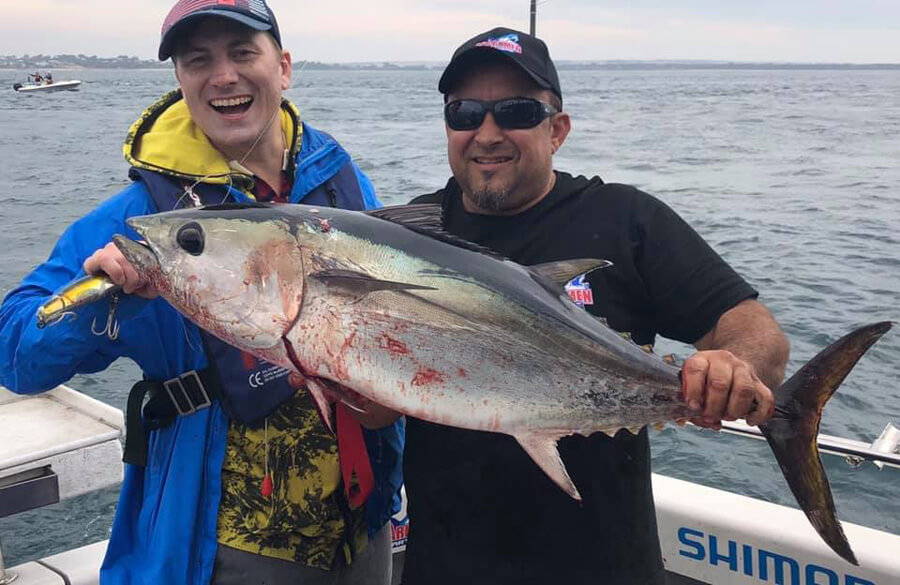 Rob and Dylan Mizzi from Sharkmen Fishing Charters have been blessed with some epic bluefin tuna action this week for their customers.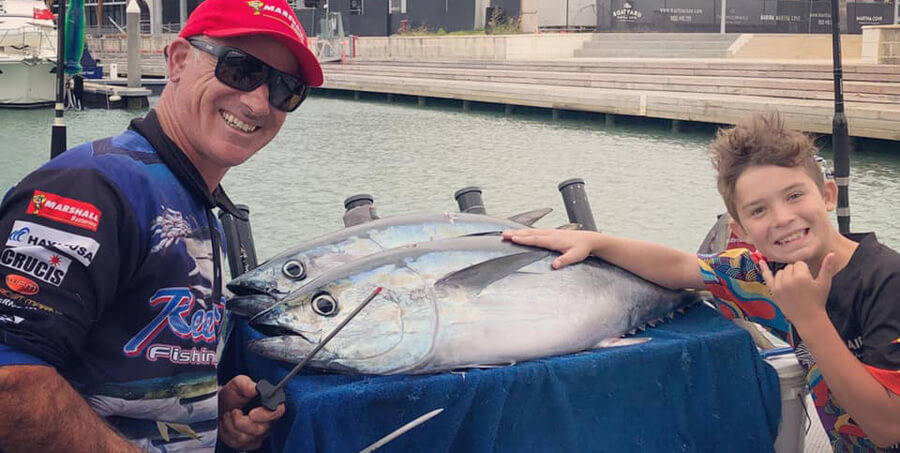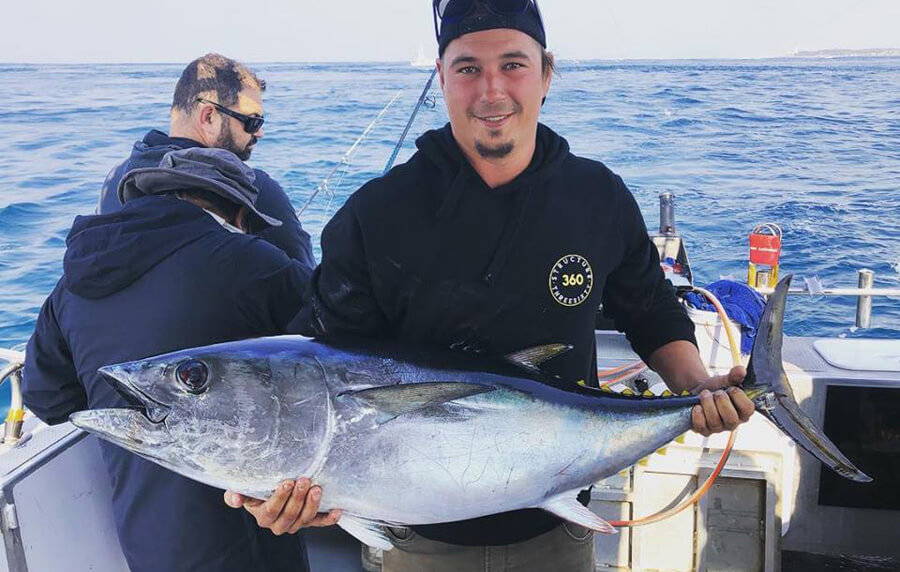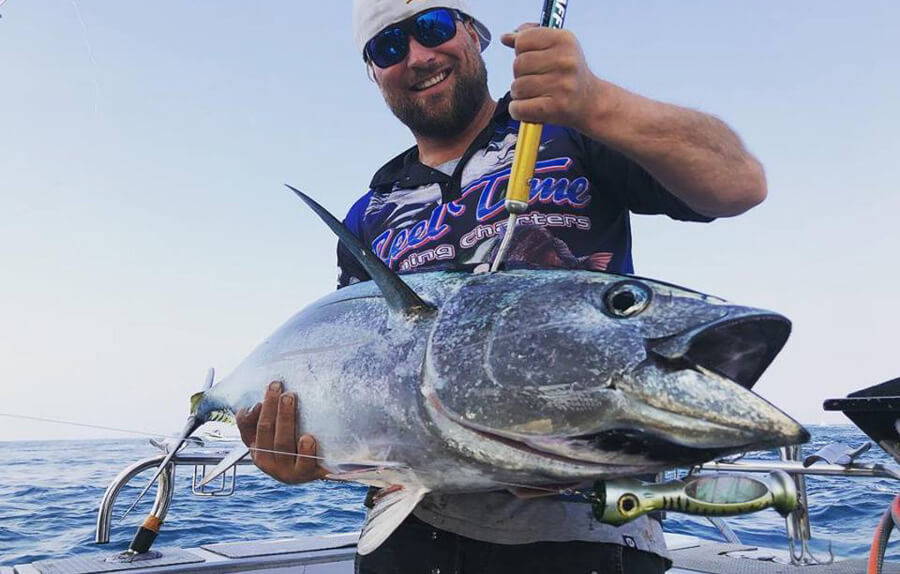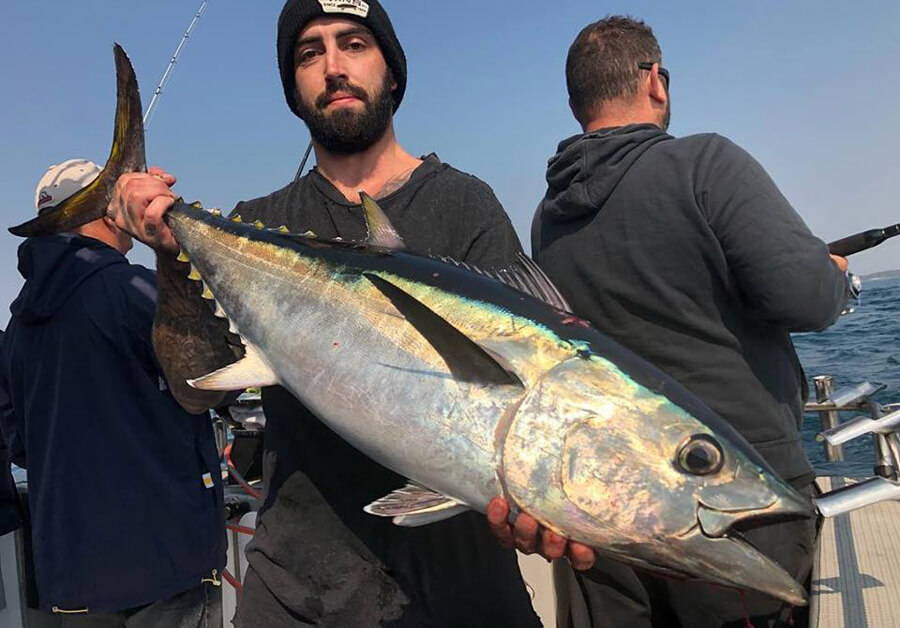 Matt Cini from Reel Time Fishing Charters got stuck into a run of bluefin tuna with his customers this week while chasing kingfish. A worthwhile alternative if you are up to heading offshore from PPB.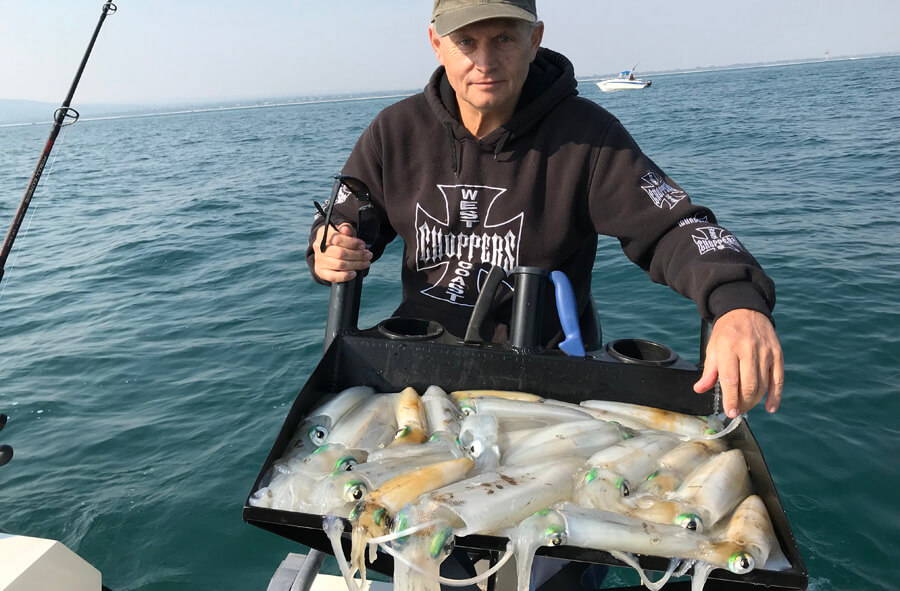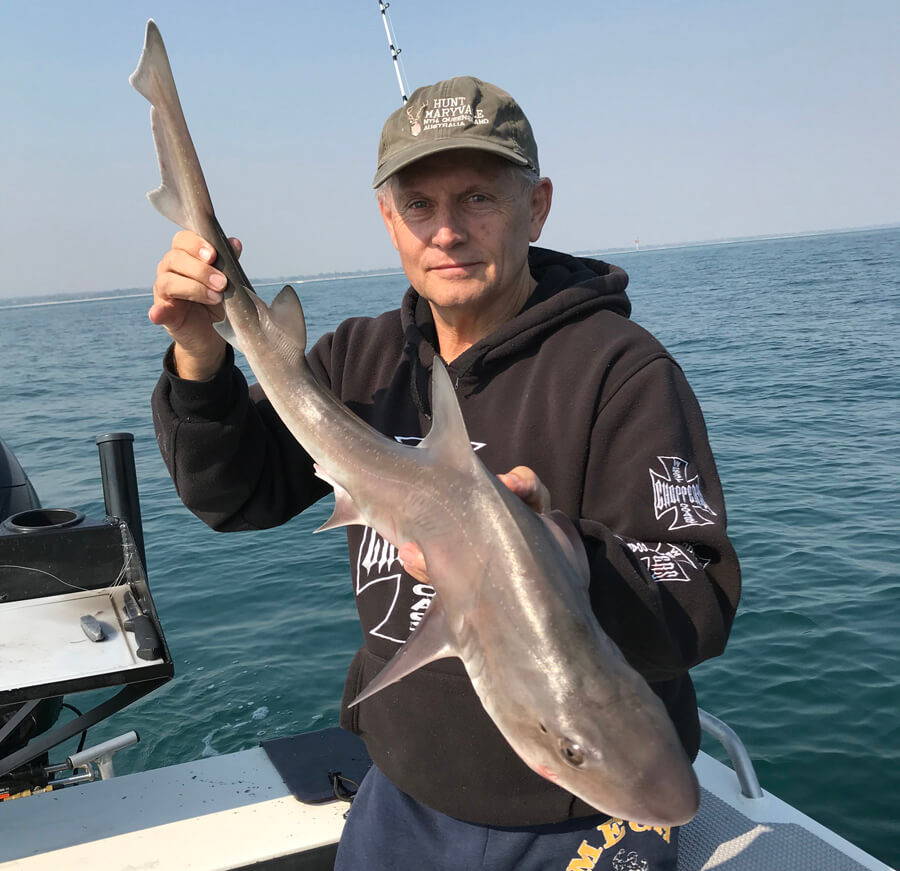 Ron Lazarus bagged out on squid fishing out from Rye and then headed towards the channel and landed a beautiful gummy shark on fresh squid.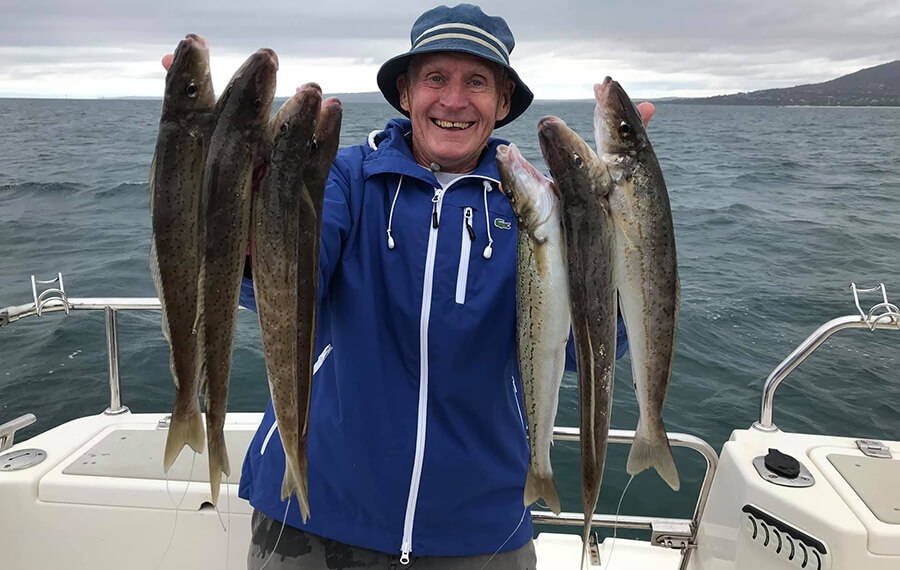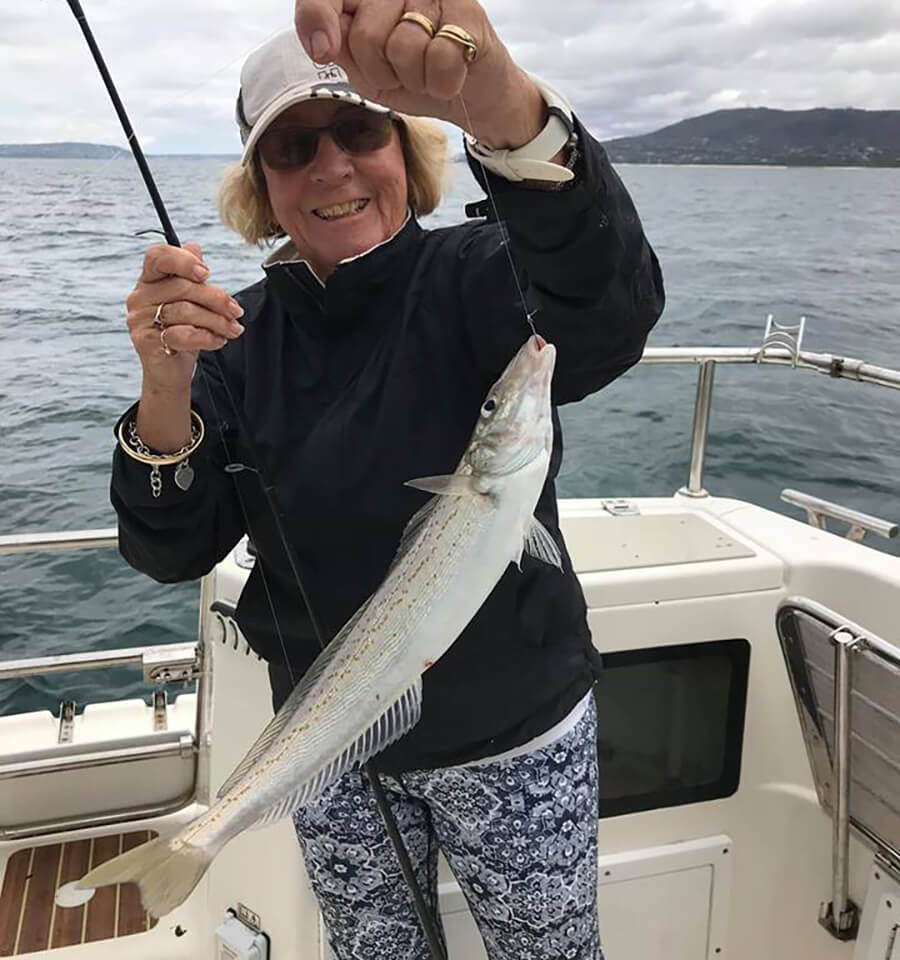 Marg and Pete Whitworth had a ball on the King George whiting fishing out from Tootgarook on the weekend.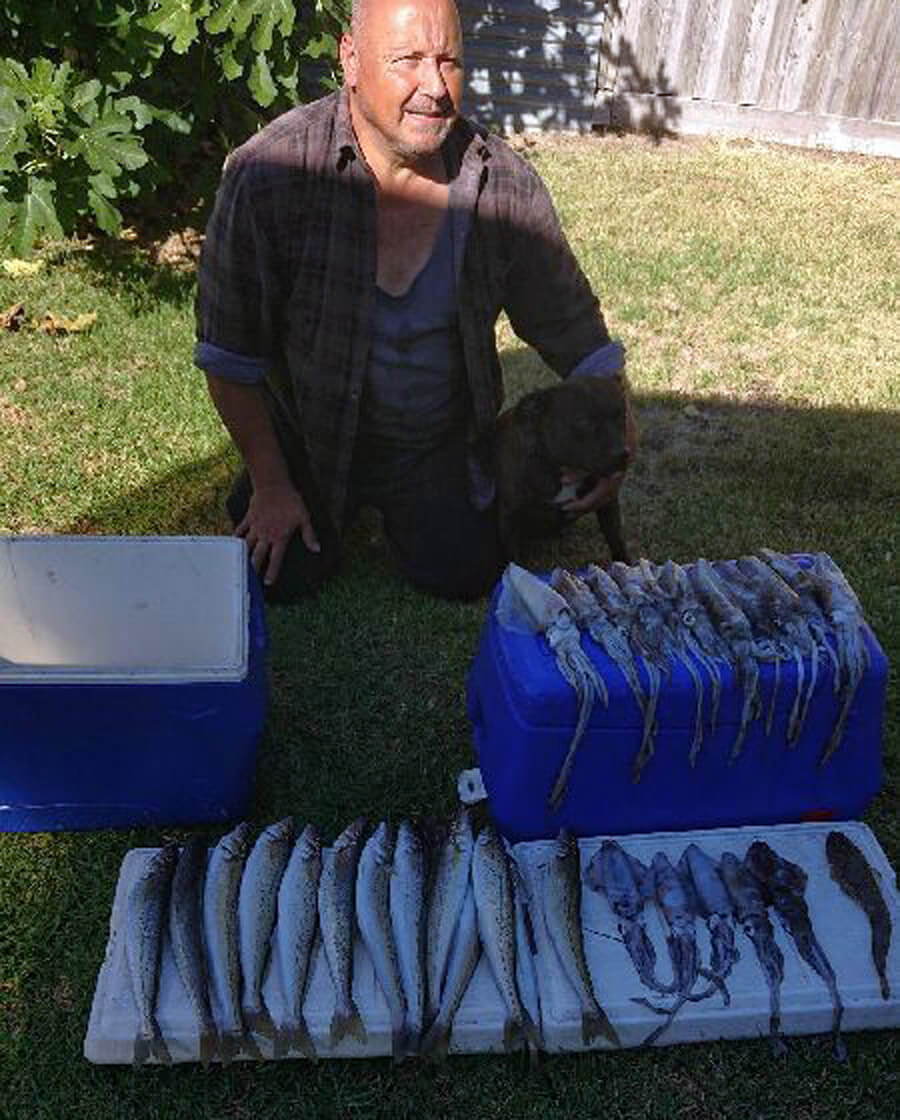 Peter Gigliotti and Frankie fished out from Safety Beach on the weekend and landed some ripper whiting to 49cm, well done guys!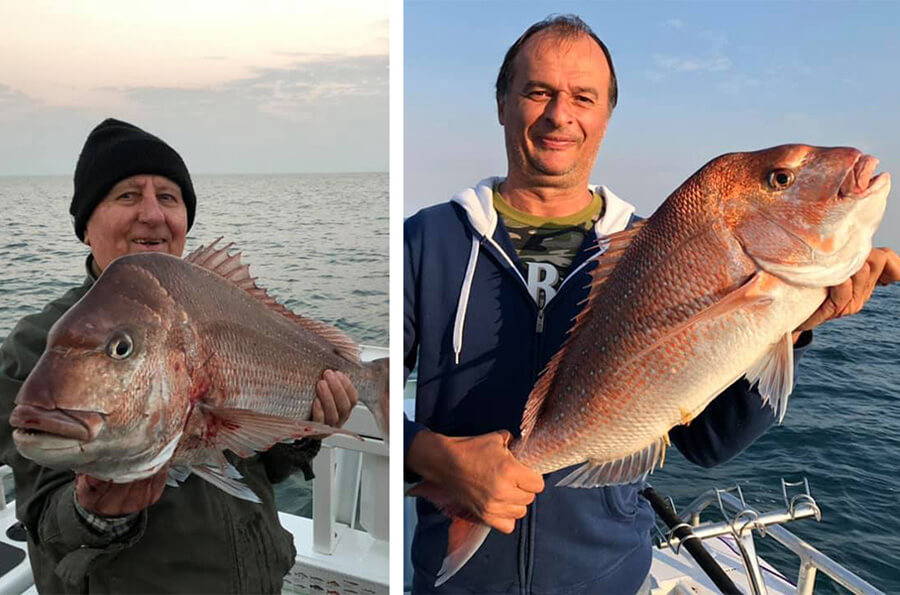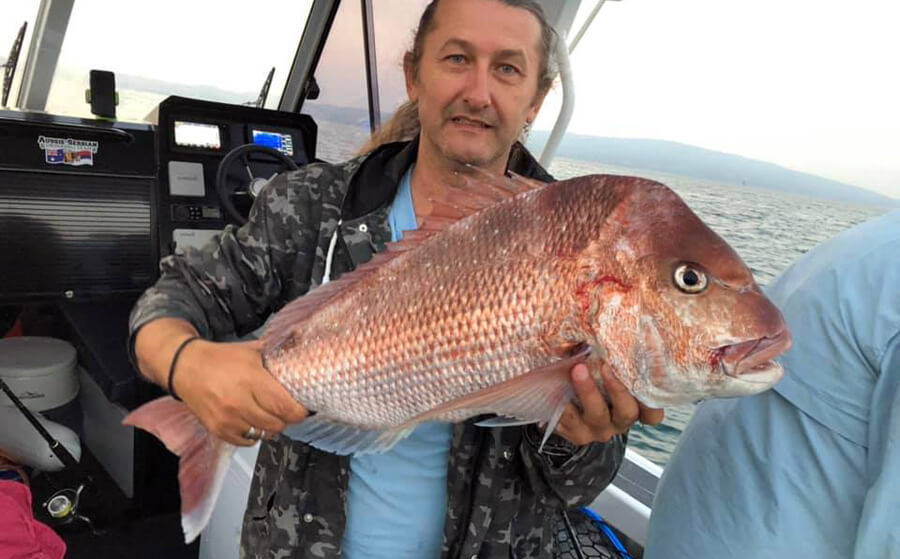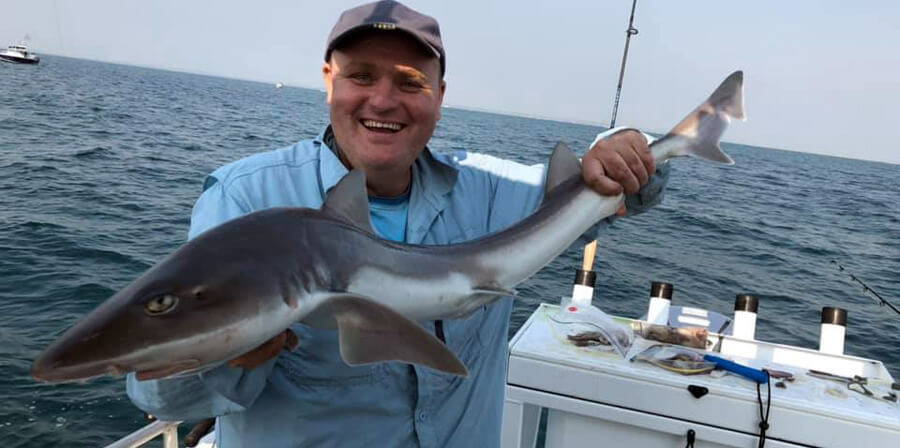 Tibi Flora and the crew headed out to Mount Martha and get stuck into some donkey snapper at the 21 metre mark. After landing 3 nice snapper they headed to Mud Island for a gummy fish and landed a nice one.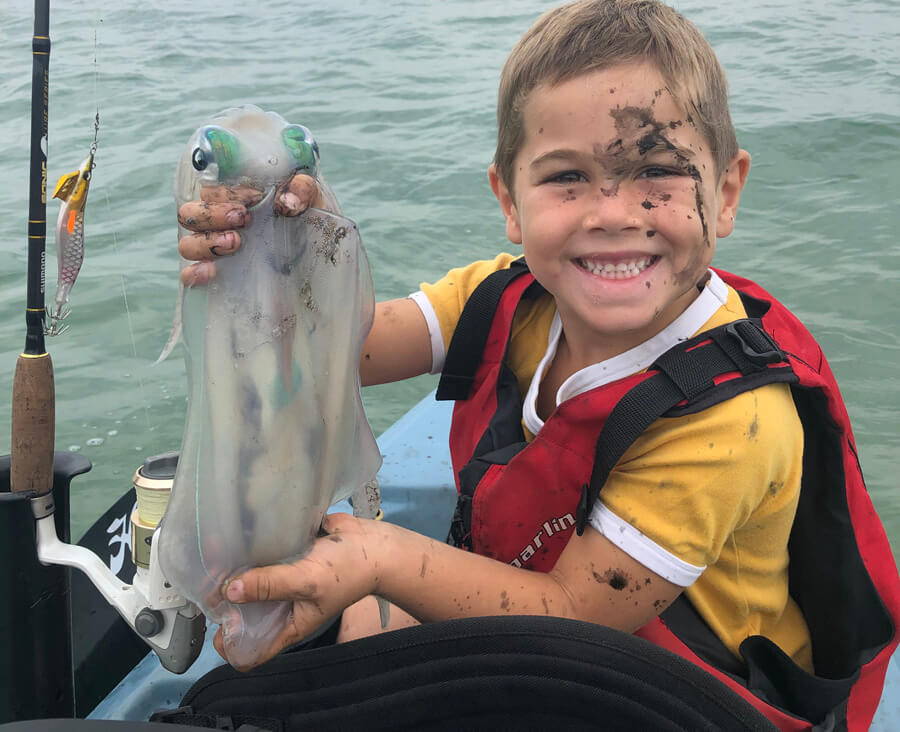 5 year old Angus fished with dad on the kayak at Mount Martha this week and had a ripper time catching some nice squid.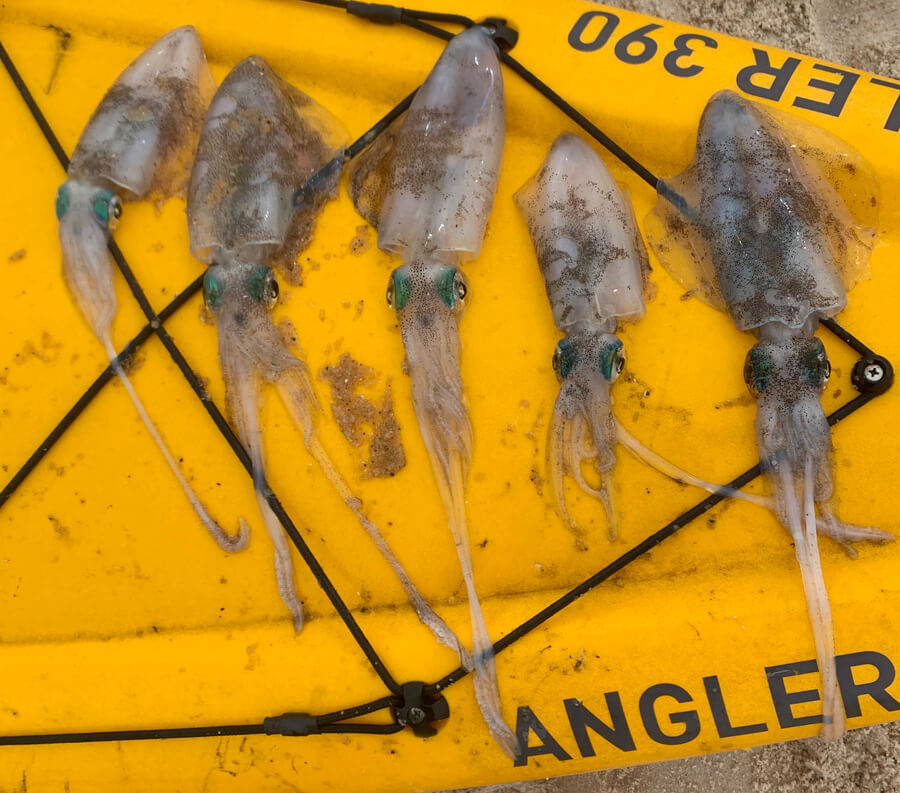 Paul Raike and Rich Hall headed out to Mount Martha on the kayaks this week and landed some fantastic squid finding a pink 3.0 sized jig worked the best.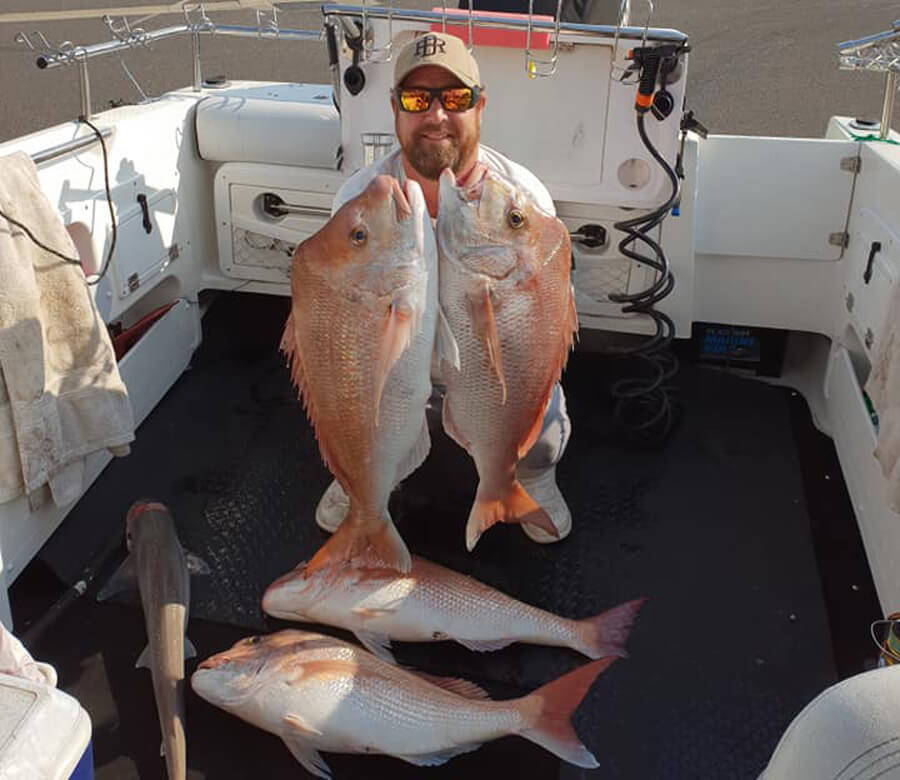 Nick Mouat took his mate Noel out fishing between Mornington and Mt Eliza on Saturday morning and landed some ripper snapper and a gummy on Eden pilchards in 19 metres of water.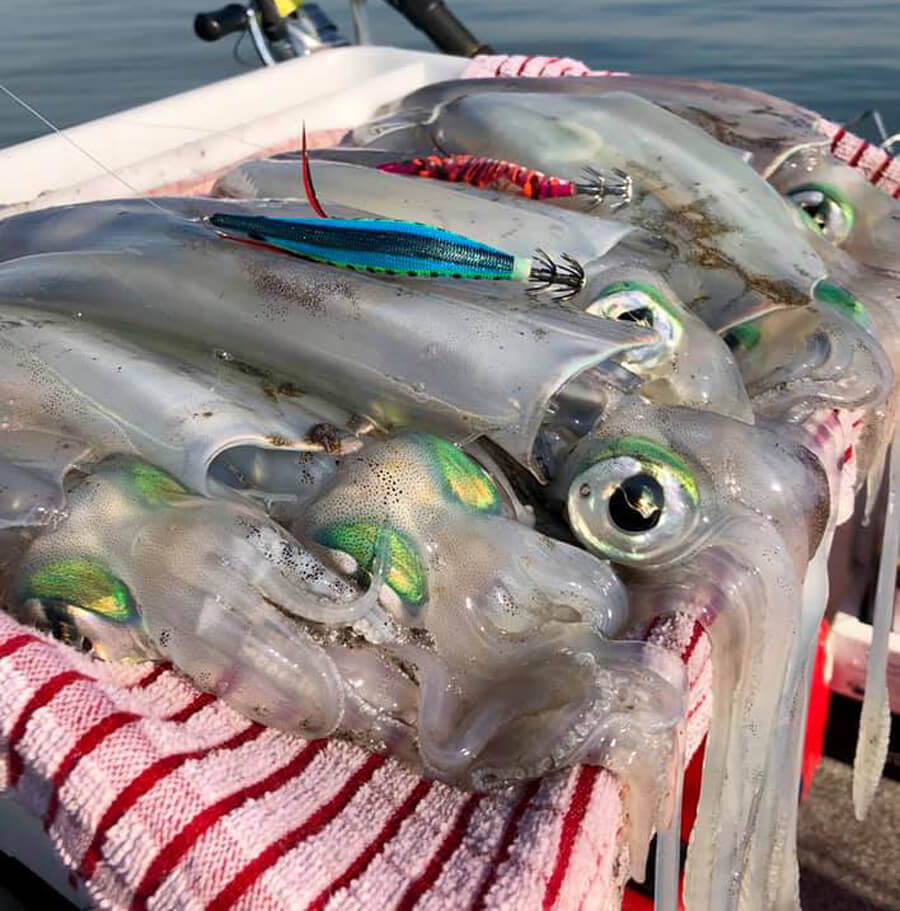 Matracks Inmelbs has had a lot of success on the squid fishing around Sandringham lately.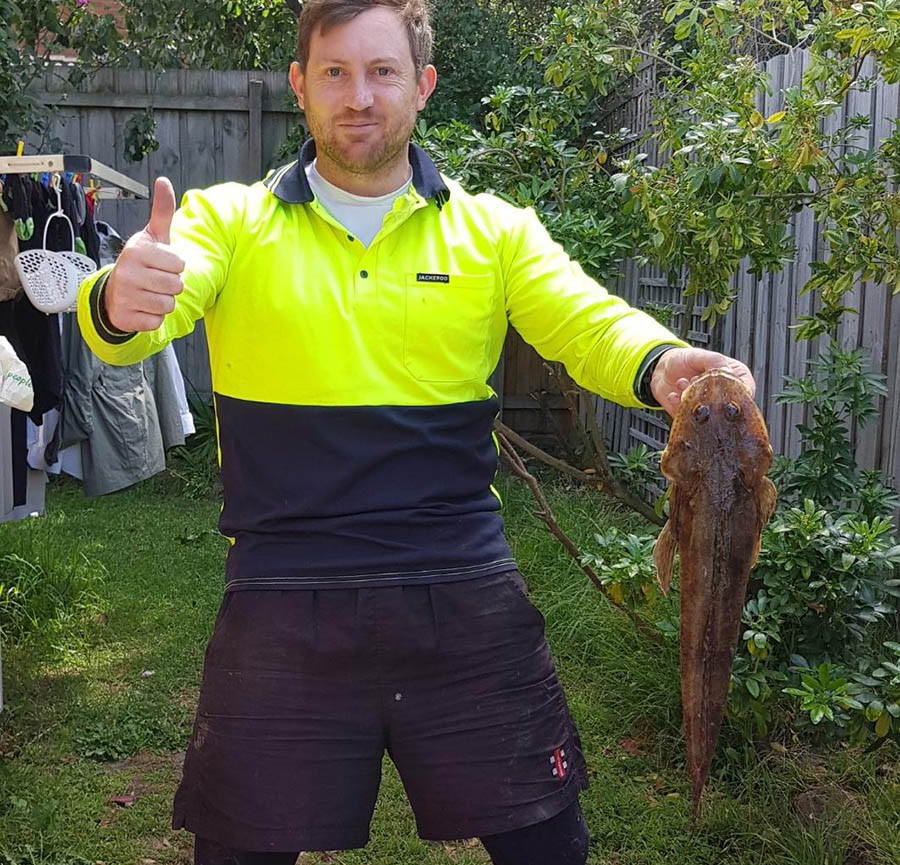 Alec landed this fantastic 52cm flathead fishing from the kayak near the Sandringham breakwall.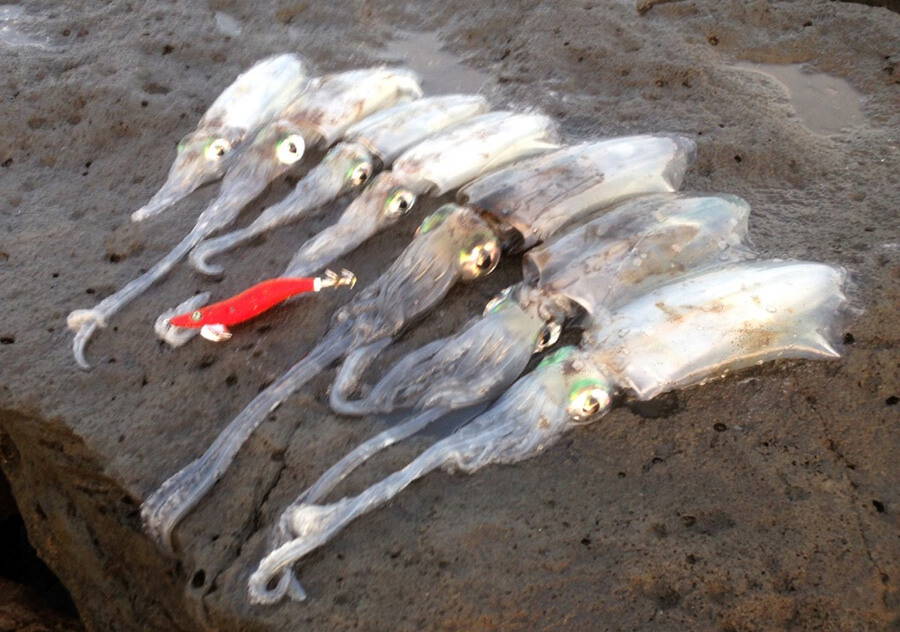 Peter Kasidiaris managed a nice catch of squid fishing from the rocks at Brighton using a red foil squid jig.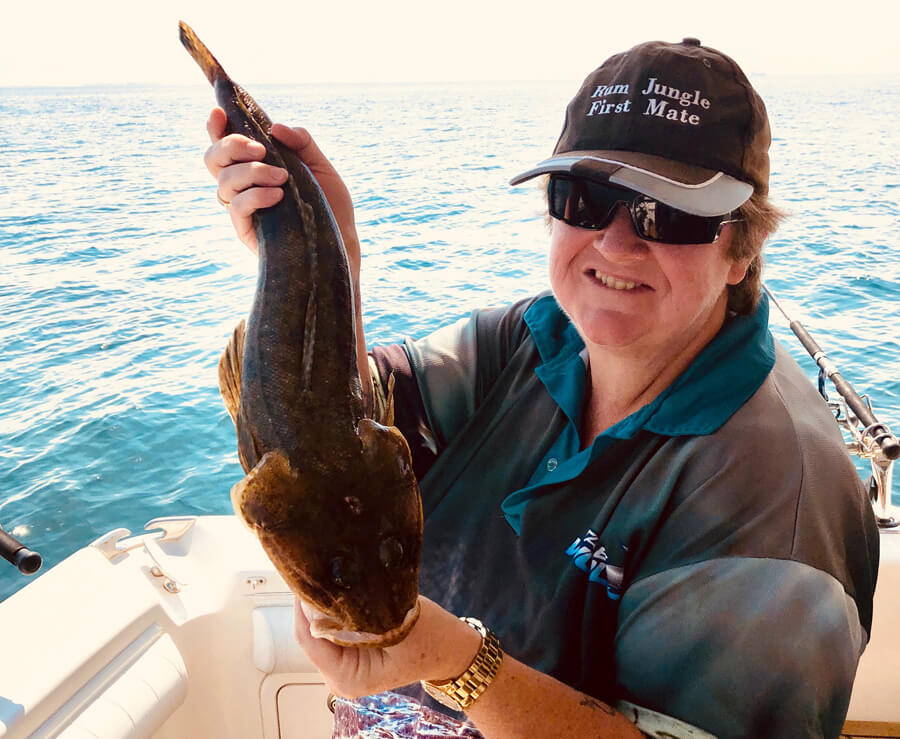 Tracey Pascoe caught a nice 51cm flathead fishing off Werribee South in 10 metres of water on the weekend.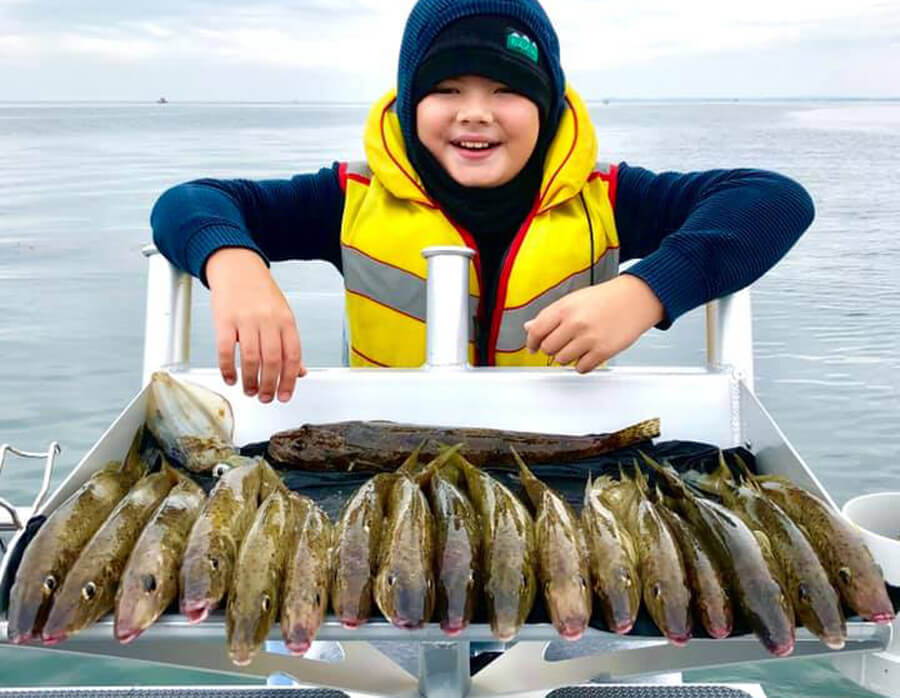 Mike Naks and his son headed out off Werribee and landed some fantastic whiting with most around 40cm using squid strips and pipis.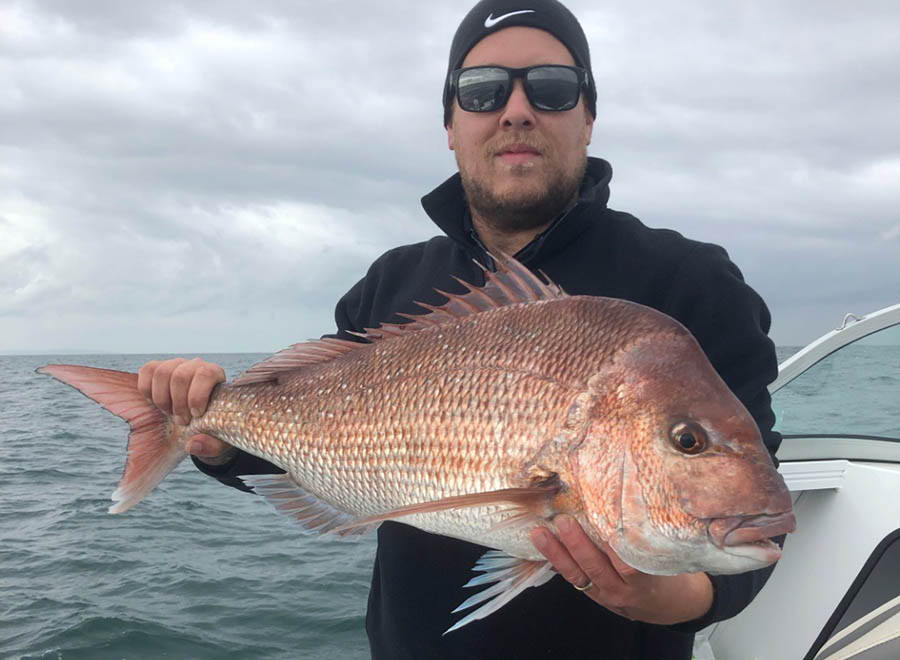 Mathew fished out from Werribee on Wednesday and landed a ripper snapper in 18 metres of water.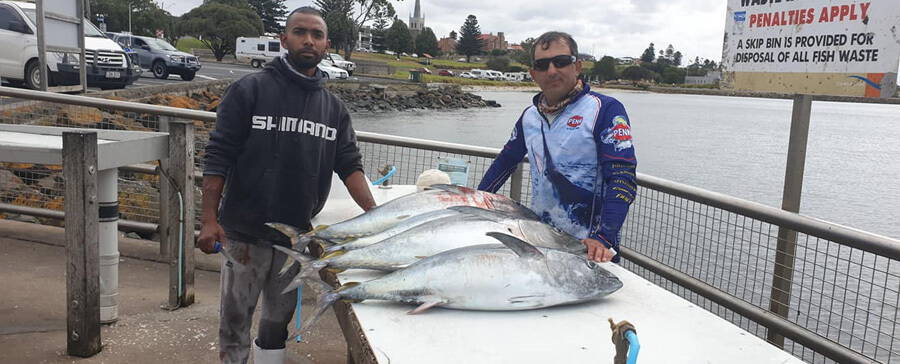 Shar Kan and Tony Conversano fished out from Portland in 35 metres on the long weekend and managed some fantastic tuna.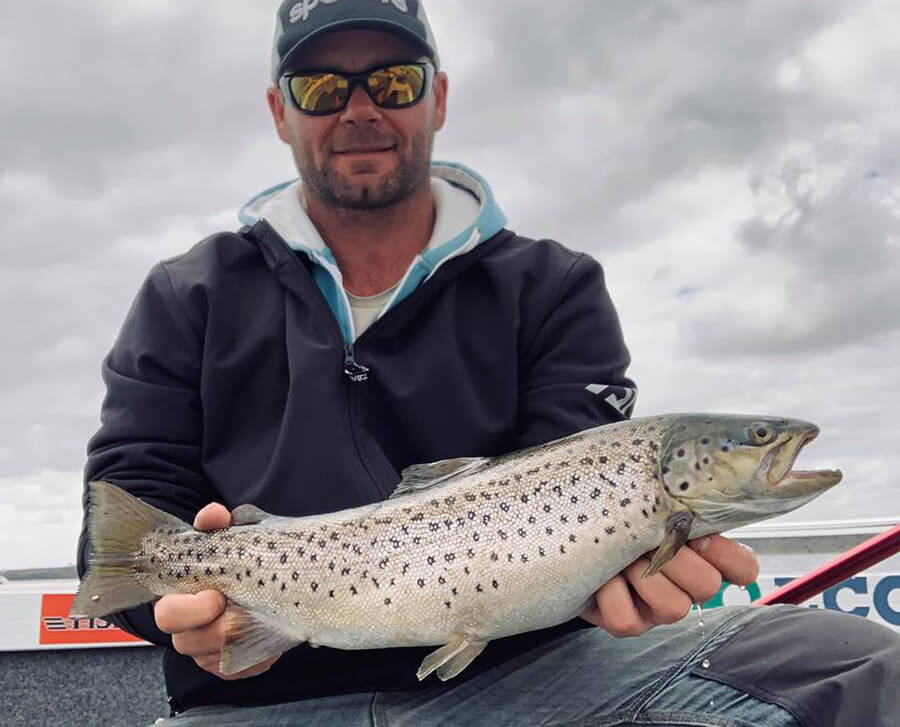 Michael Evans from Victorian Inland Charters had a quick and successful session at Lake Purrumbete landing 2 fantastic browns.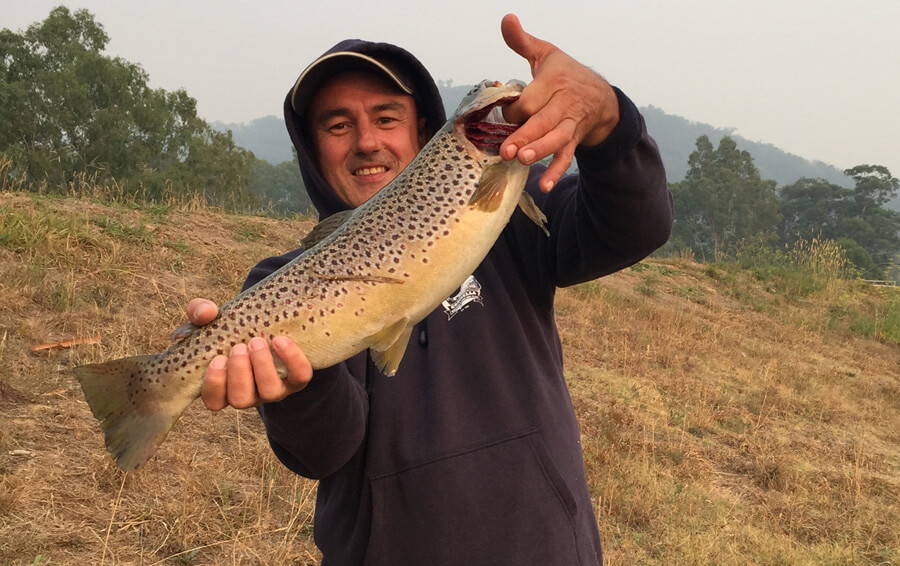 Gavin Kirchner landed this ripper brown trout fishing at Eildon Pondage over the long weekend.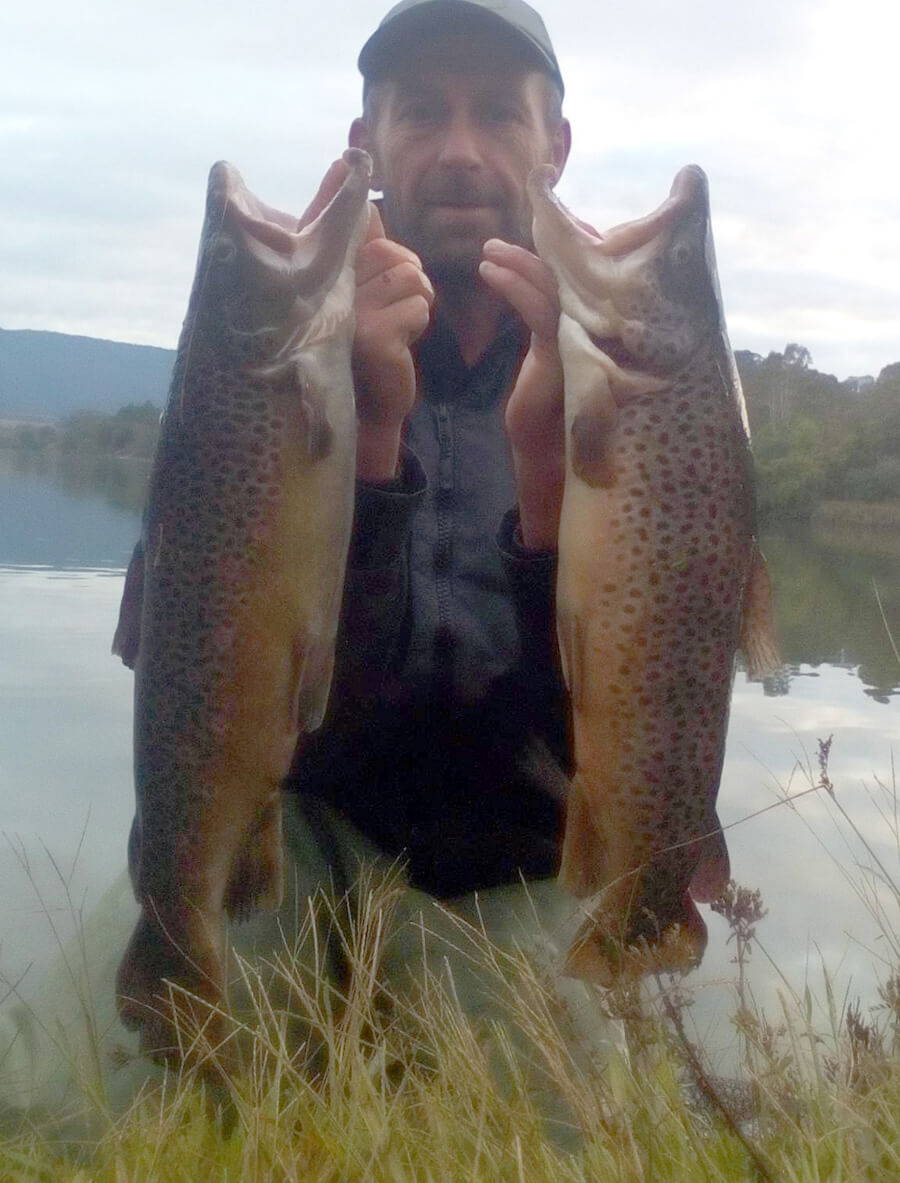 Matt Tormey fished Eildon Pondage over the weekend and landed 6 stonker brown trout and kept 2 for a feed.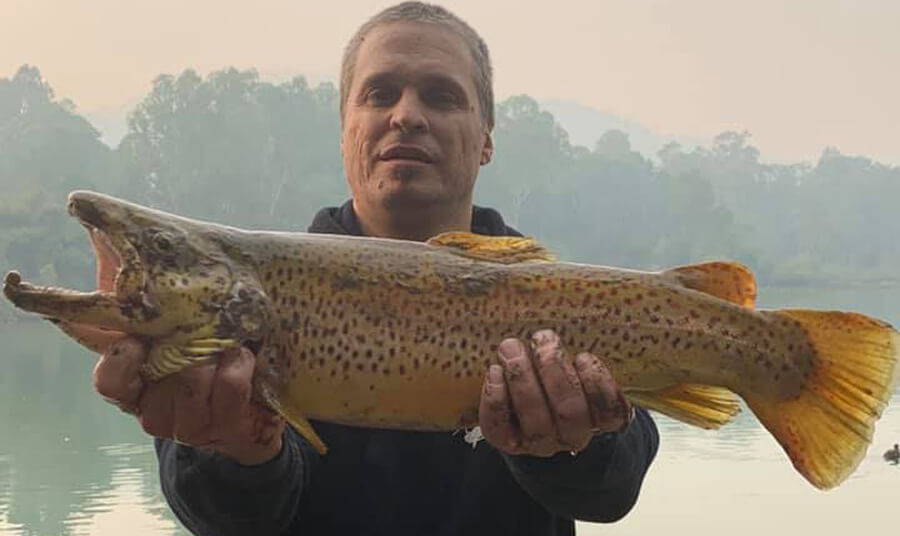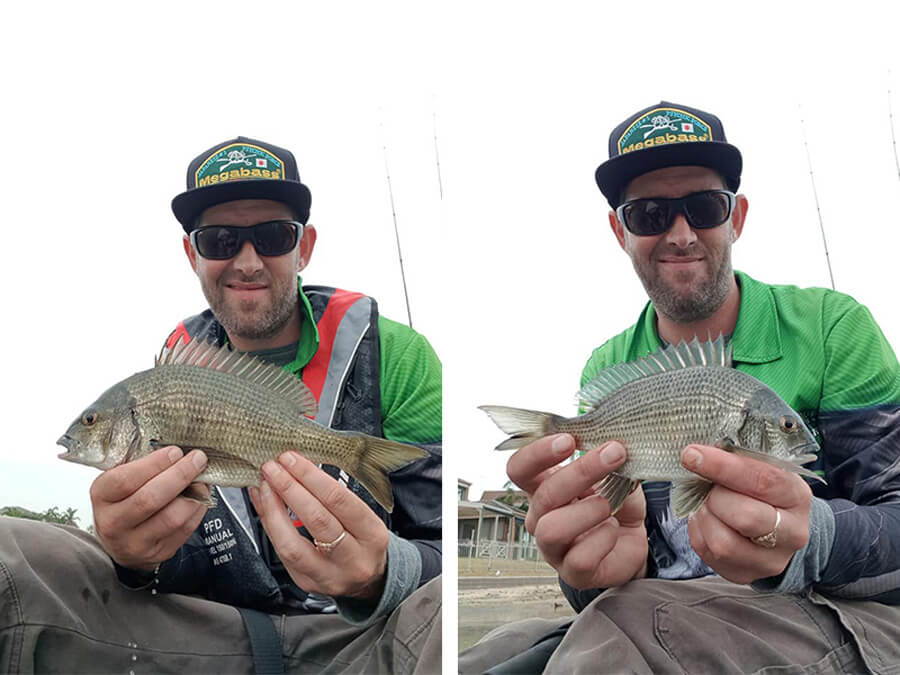 Brendan Smith fished the Patterson River and while the fishing was tough he managed a few nice bream to 35cm fishing the rocky areas.

Ben landed this ripper salmon of 50cm using a blue popper fishing to the right of the stairs at Gunnamatta.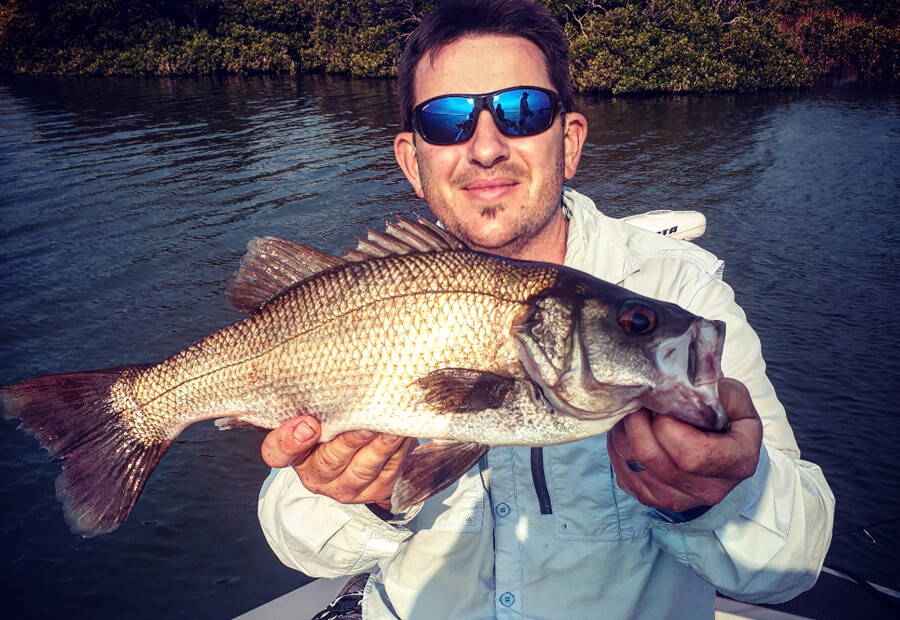 Tyrone Nebel caught and released this cracking estuary perch of 47cm on a lure.
Billy Chio and the boys had a ripper session out from McLoughlin's Beach bagging out on fantastic gummy sharks.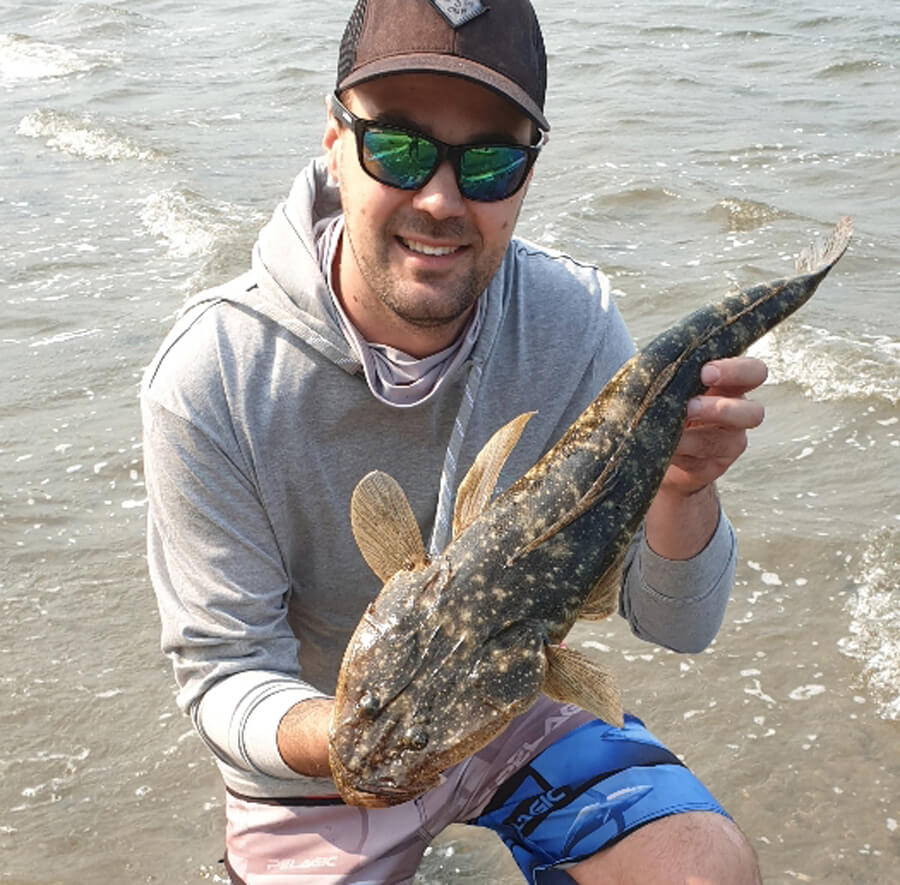 Staff member Adam Ring and his dad Trevor spent the long weekend at Lake Tyres targeting big dusky flathead and were not disappointed with good numbers of fish landed from 35cm to 68cm.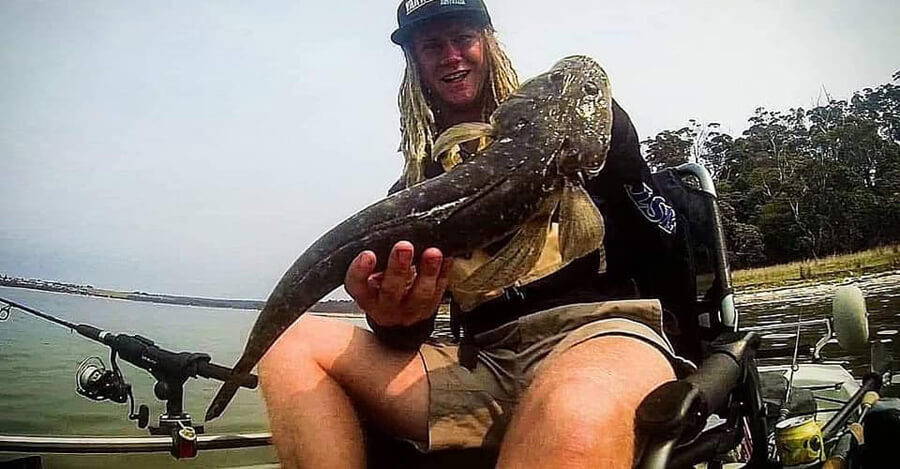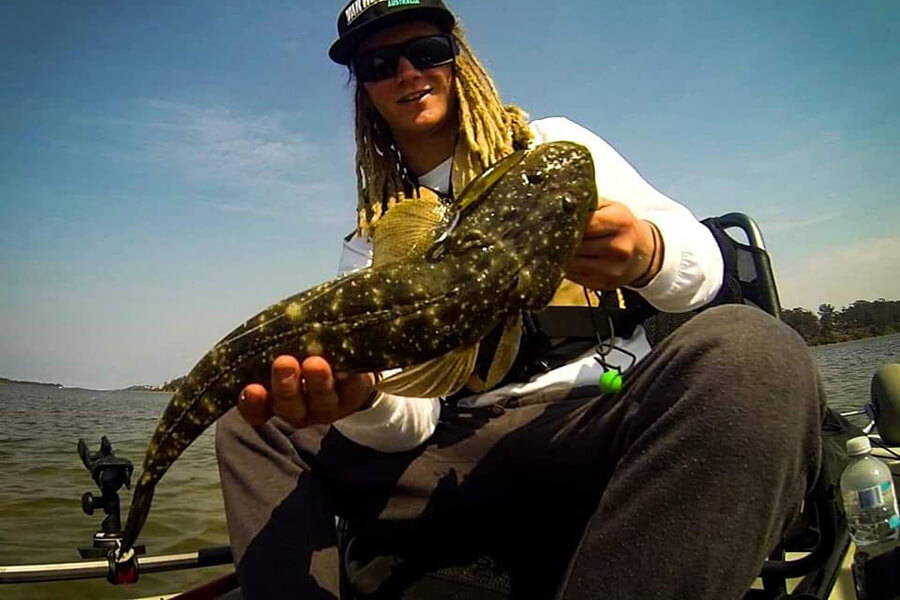 Tyler Hotchkin fished Lake Tyres over the long weekend and landed some fantastic dusky flathead on hardbody lures with his biggest going 68.5cm.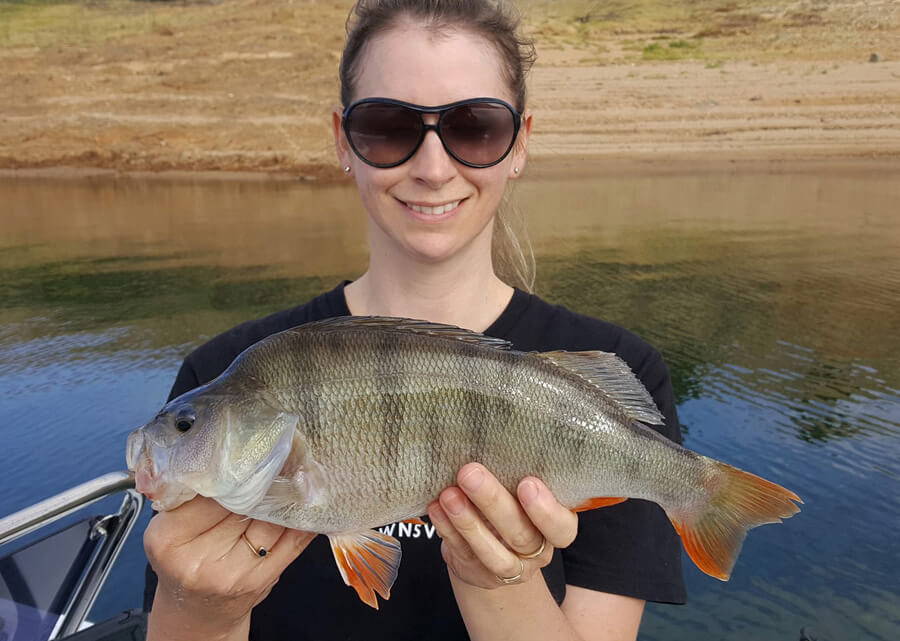 Cindy Rapsey landed this ripper redfin fishing at Lake Hume.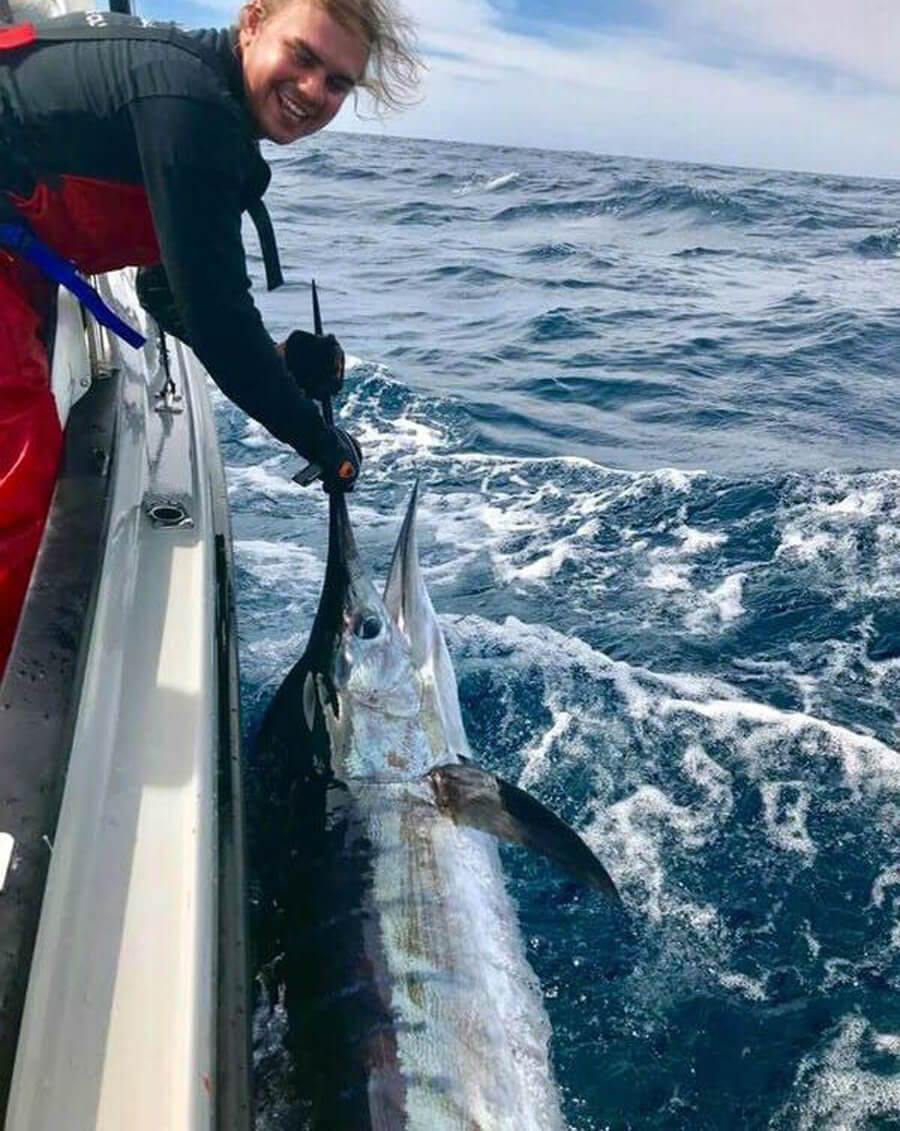 Josh Harvey with mates Mark, George and Dimitri fished Bermi this week and hooked this ripper marlin. Well done boys!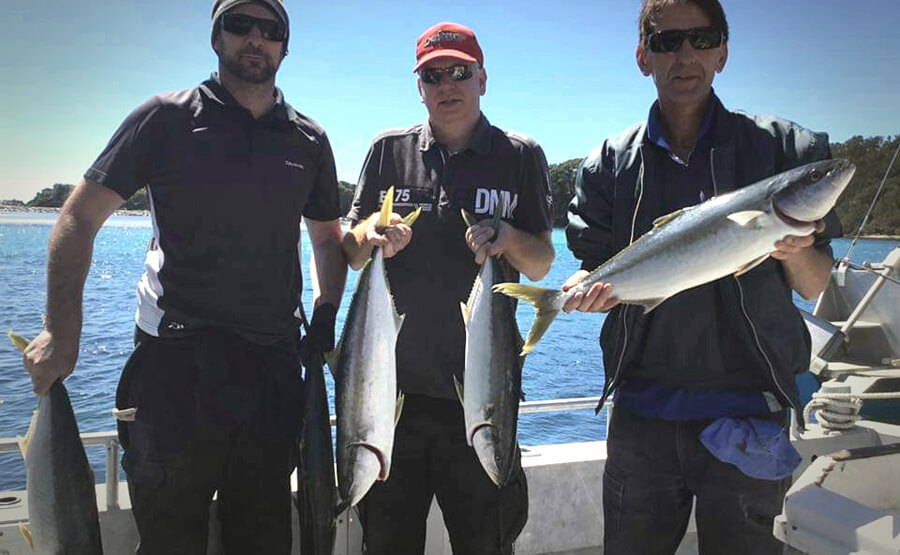 David Greg and Paul from Melbourne got stuck into the kings around Montague Island out from Narooma last week, their biggest went 90cm.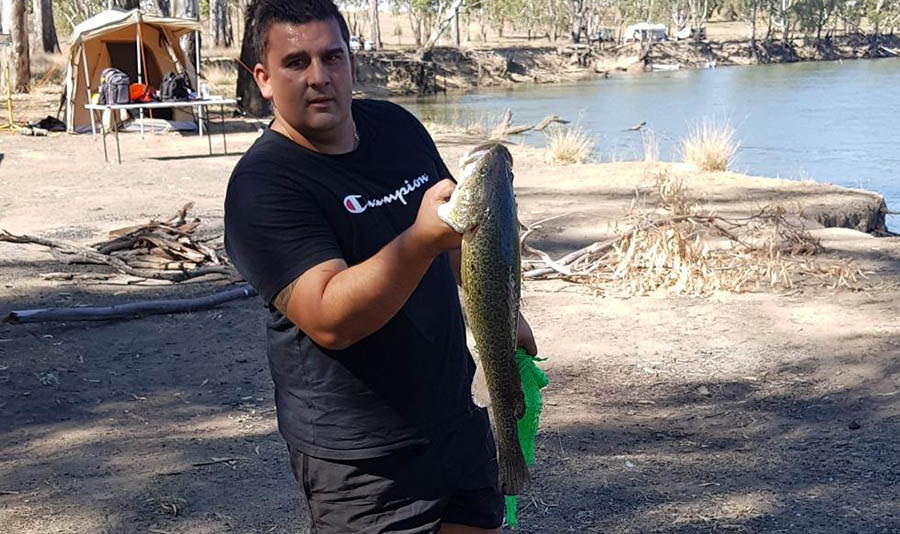 Ben Gutu fished the Murray River at Barooga on the long weekend and landed this nice 60cm Murray cod on cheese.
IFISH WITH TACKLE WORLD SUMMER SERIES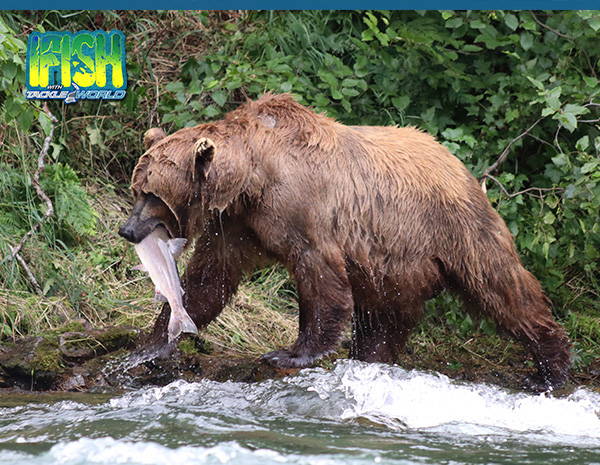 ATA Lodge, Alagnak River, Alaska
Target Species: King Salmon
Saturday 16th of March on TEN at 8am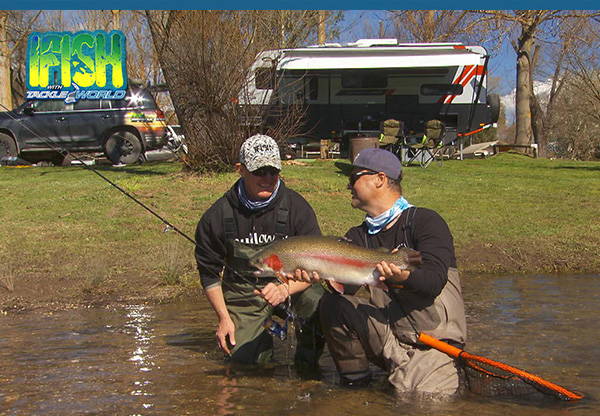 Alexandra, Victoria
Target Species: Rainbow Trout
Sunday 17th of March on 10 BOLD at 5.30pm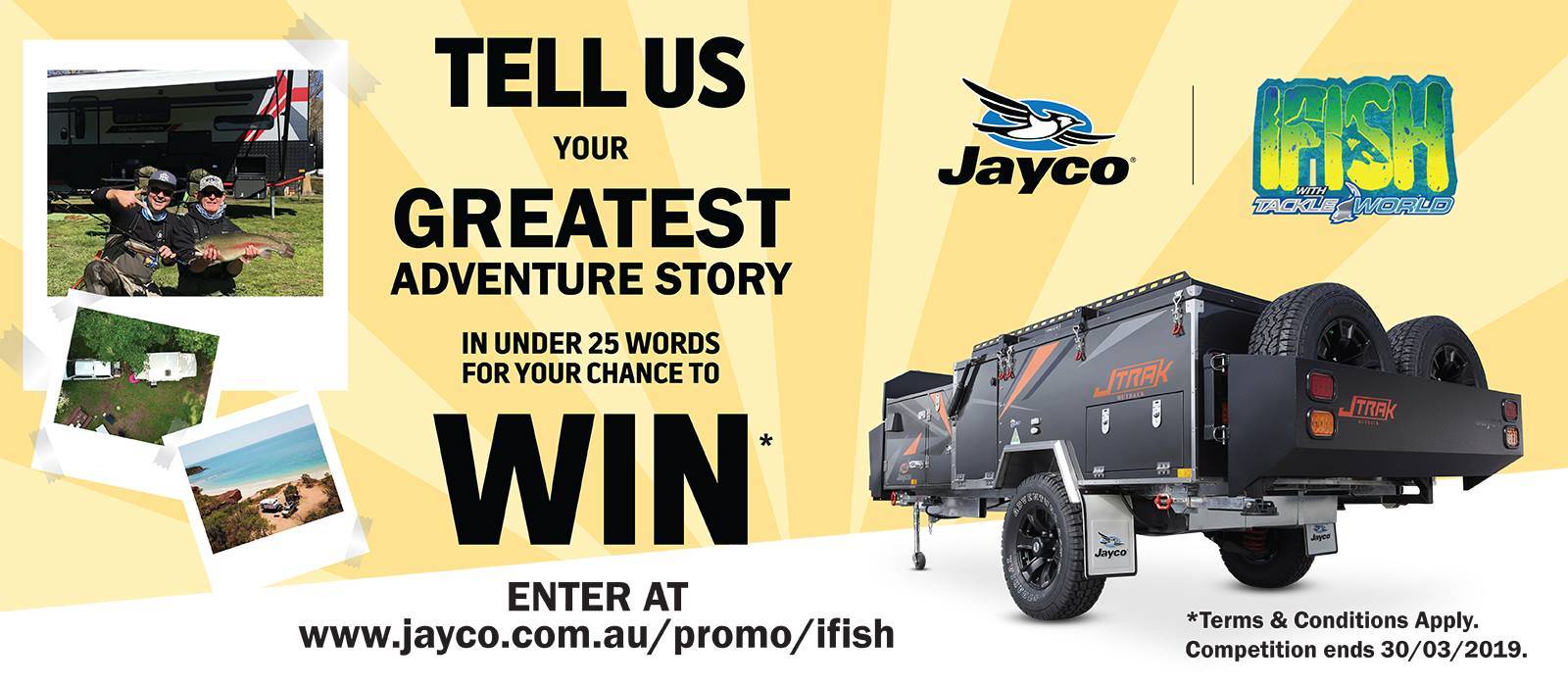 TALKING FISHING - C31 TV - TUESDAYS @8.30PM
Catch "Talking Fishing" on Melbourne's C31 TV (CH44) at 8.30pm each Tuesday night. Staff members David Kramer and Adam Ring together with Steve "Trelly" Threlfull host Australia's only "Live to Air" fishing television program at this prime time-slot. Put Tuesday night's at 8.30 away in your weekly diary of TV shows to watch!

To escape the grip of a crocodile's jaws, push your thumbs into its eyeballs - it will let you go instantly.

Good Luck with your fishing and stay safe on the water,

The TEAM at Tackle World Cranbourne & Mornington