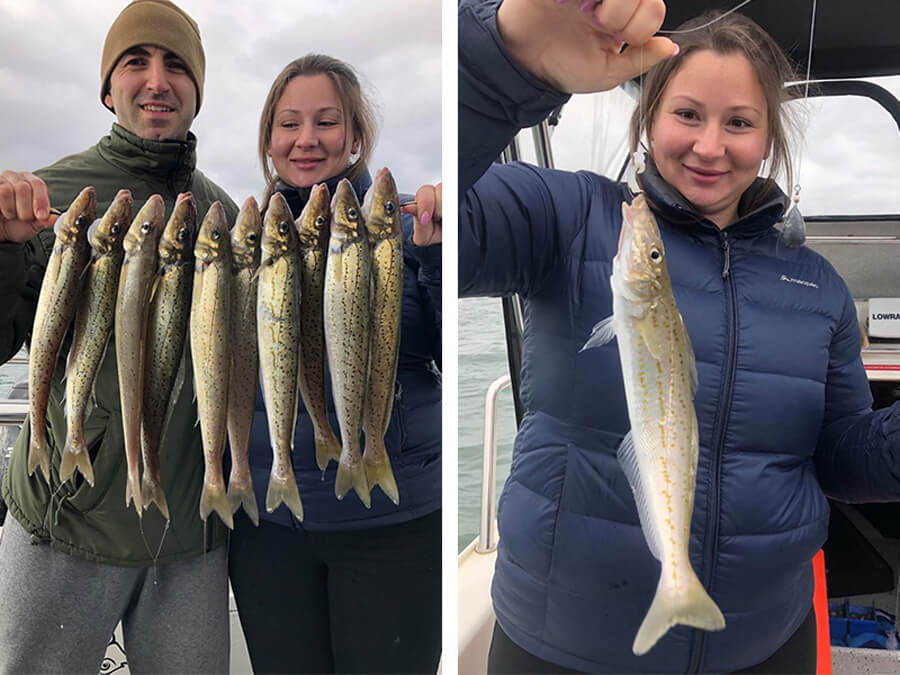 Shaun Furtiere from Think Big Fishing Charters found some great quality whiting with his customers on Wednesday fishing around Western Port.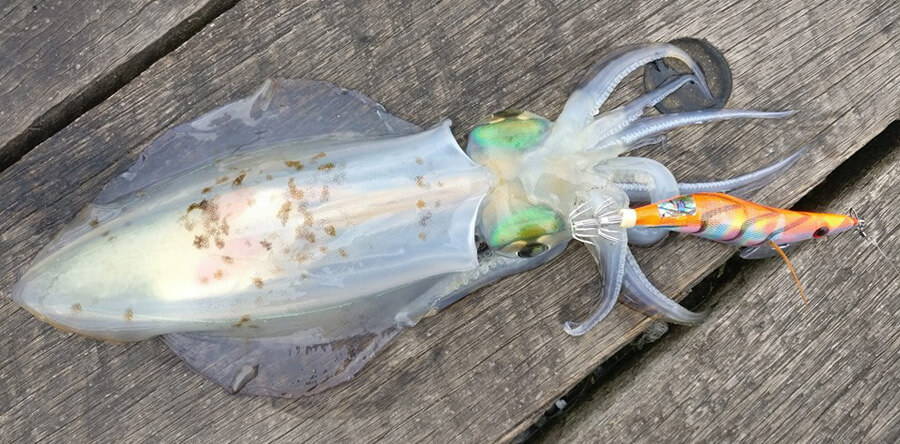 Joshua Chao reports using bright colored squid jigs while fishing the murky water at Flinders Pier is key to catching calamari.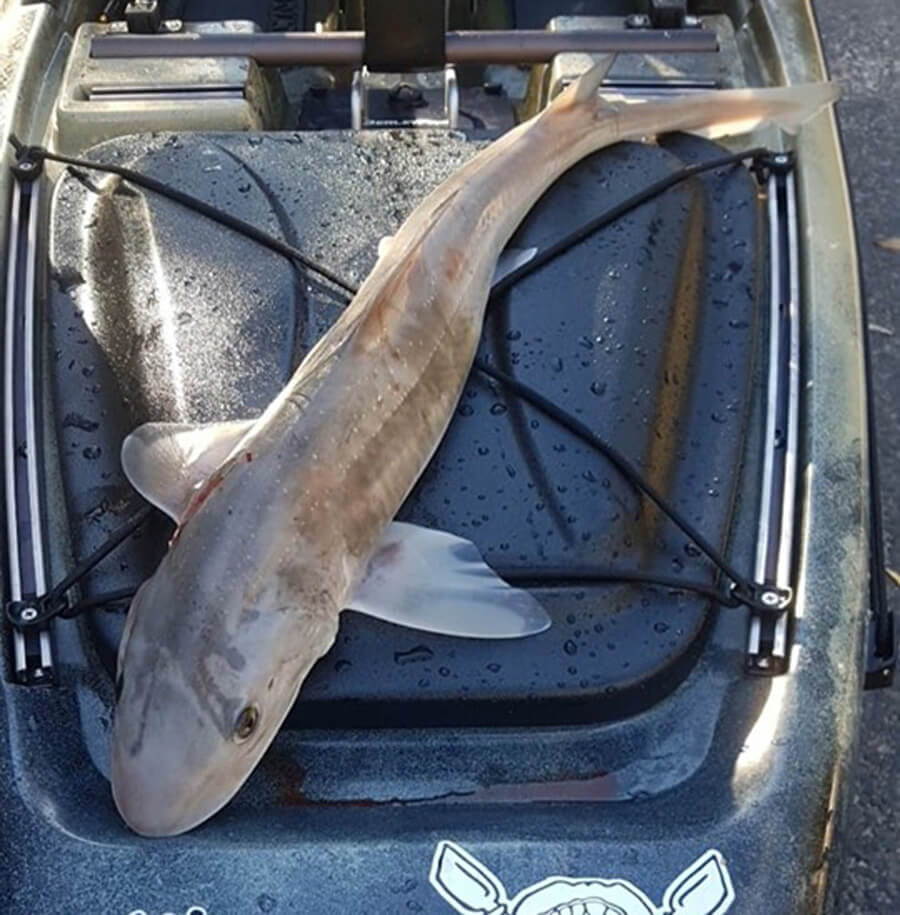 Karl Wilkinson and Brendon Hogg christened their new kayaks fishing out from Balnarring last week and landed a few small gummies.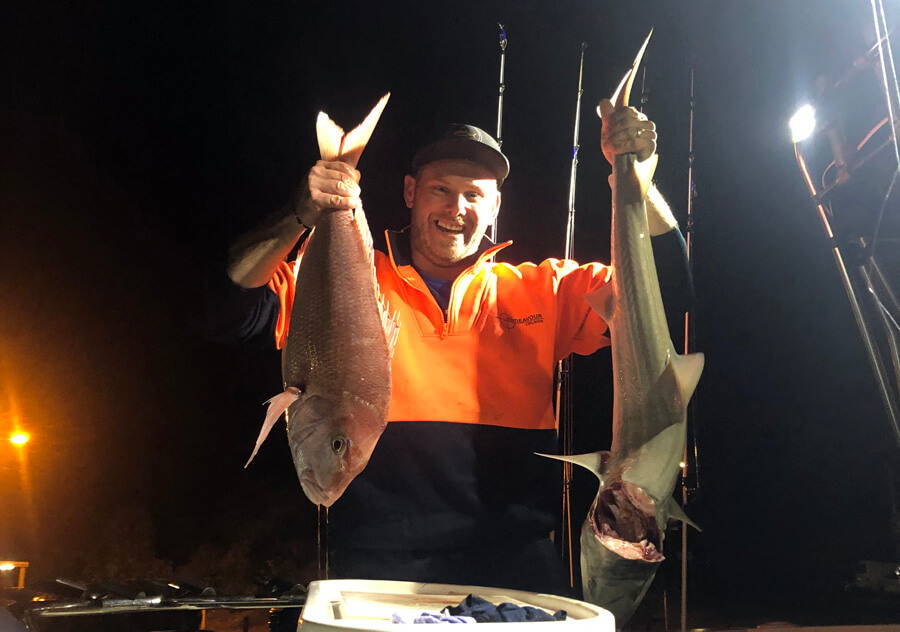 Deki caught a couple of cracking fishing on Saturday night fishing the Eastern Arm using fresh yakkas for bait.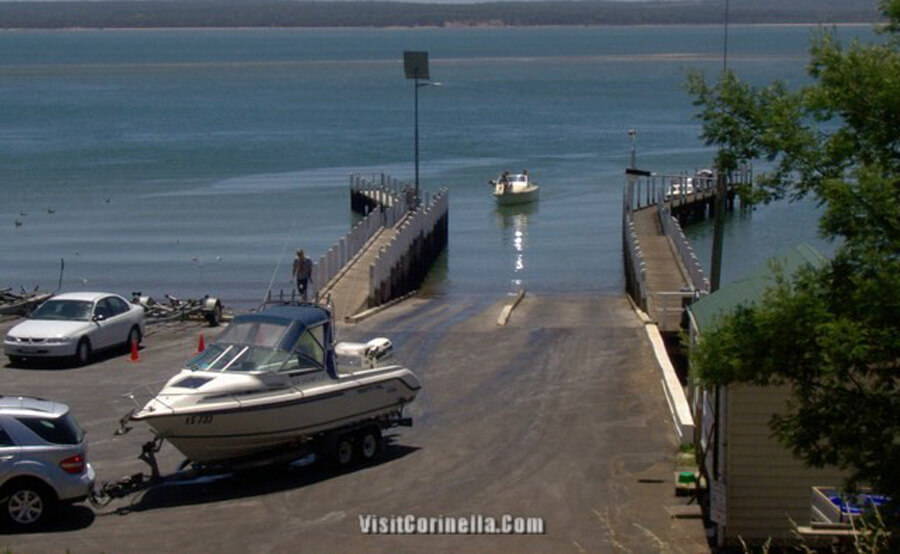 Brian Rinaldi alerted us that people are still going to Corinella only to find the boat ramp closed. The Corinella Boat Ramp upgrade commenced Monday 27th May and ramps will be closed and the area fenced off as a construction site through to late September 2019.
The Corinella Jetty will remain open during this period if you want to fish from the jetty.
Jack caught some nice pinky snapper fishing at Docklands using pilchards for bait.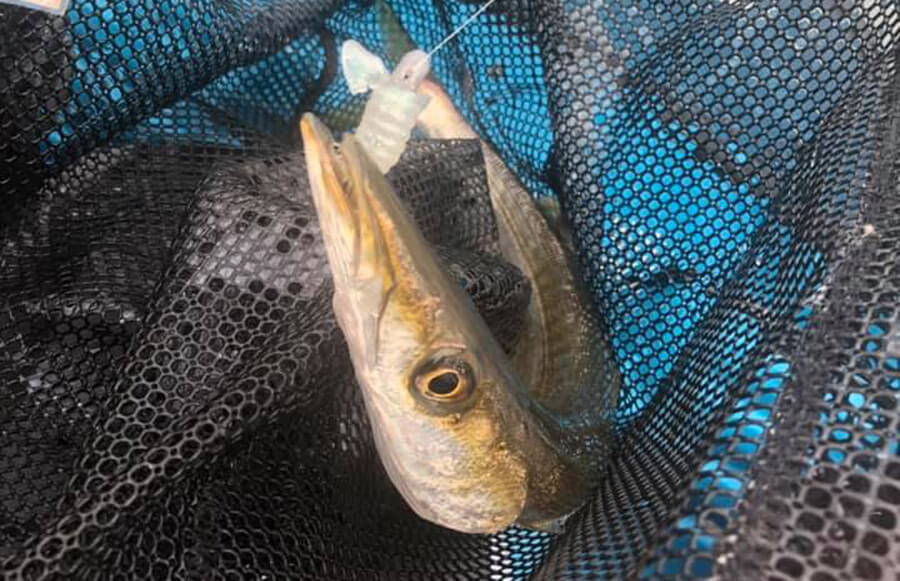 Dean Stacey headed out off Mornington last week and found plenty of fish to take his Zman soft plastics. Dean caught and released heaps of small pinky snapper but kept a few snook/pike and couta.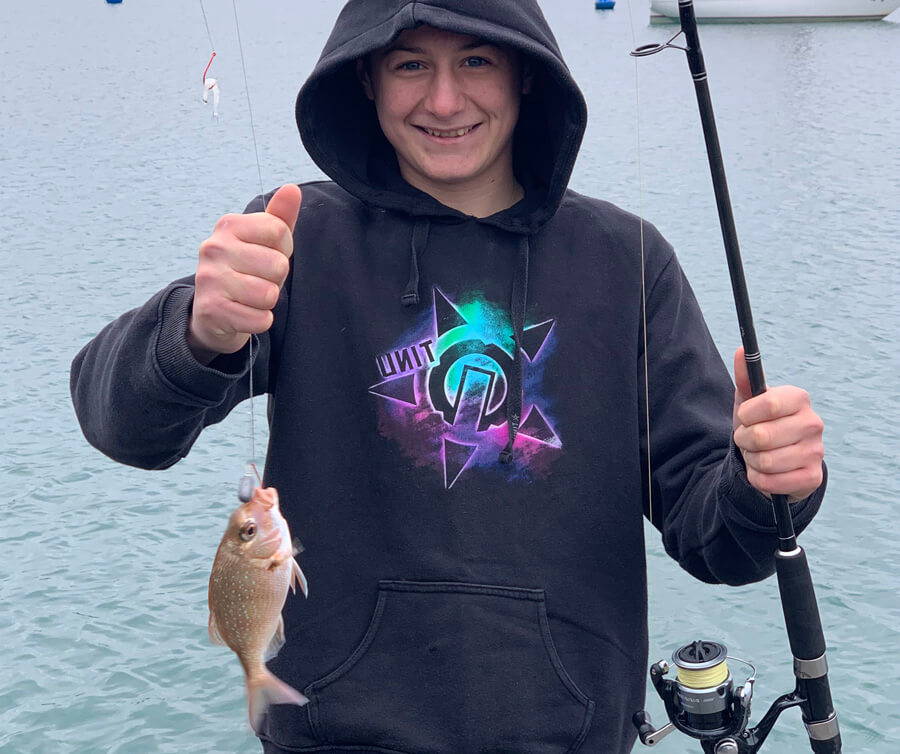 Riley and Mathew had fun on the Mornington Pier catching pinkies last week using squid for bait.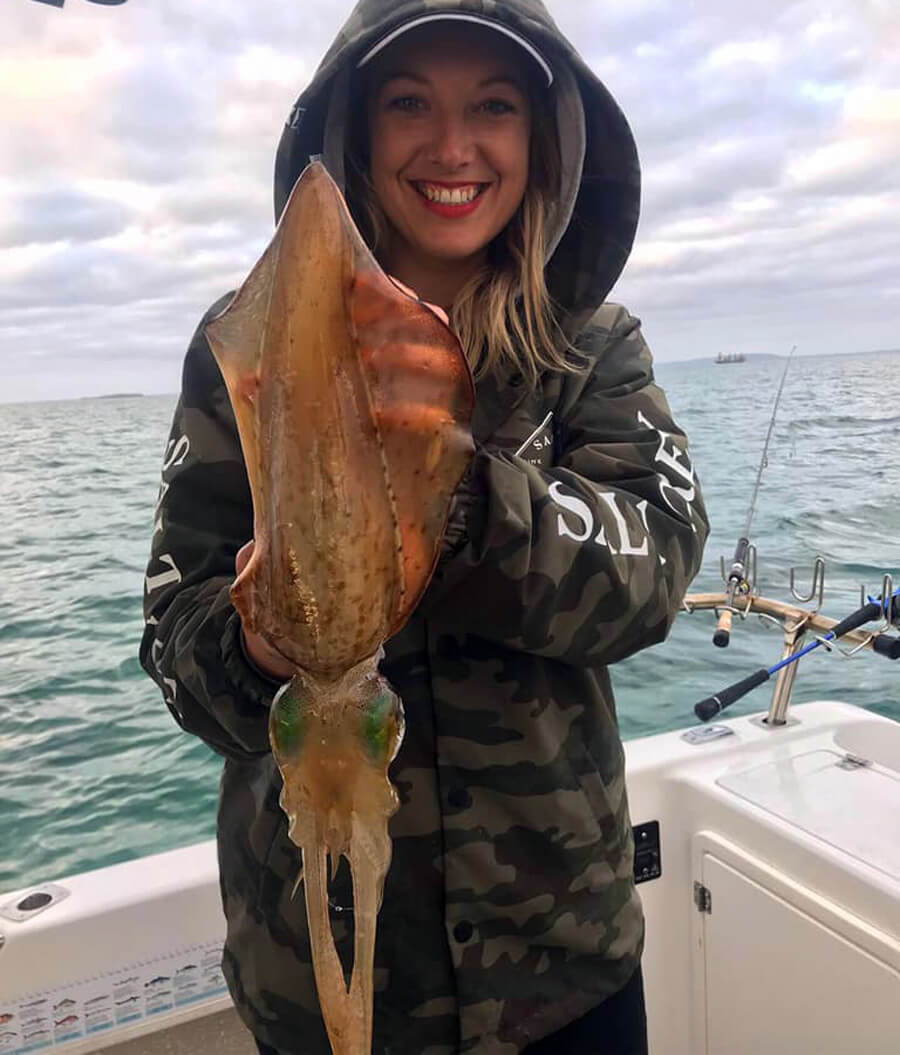 Michelle Emma and her friends fished out from Sorrento for her birthday and smashed the squid landing a fantastic feed of calamari.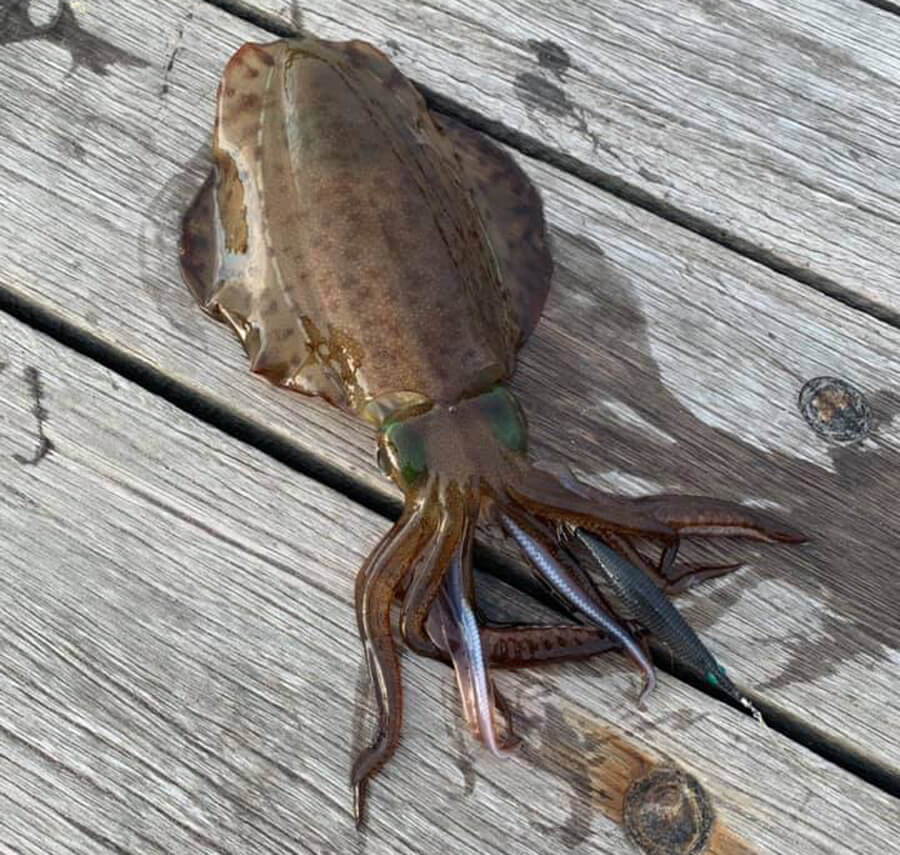 Noey Out landed a nice squid fishing Portsea Pier last week using a 3.0 sized Yamashita jig in BK colour.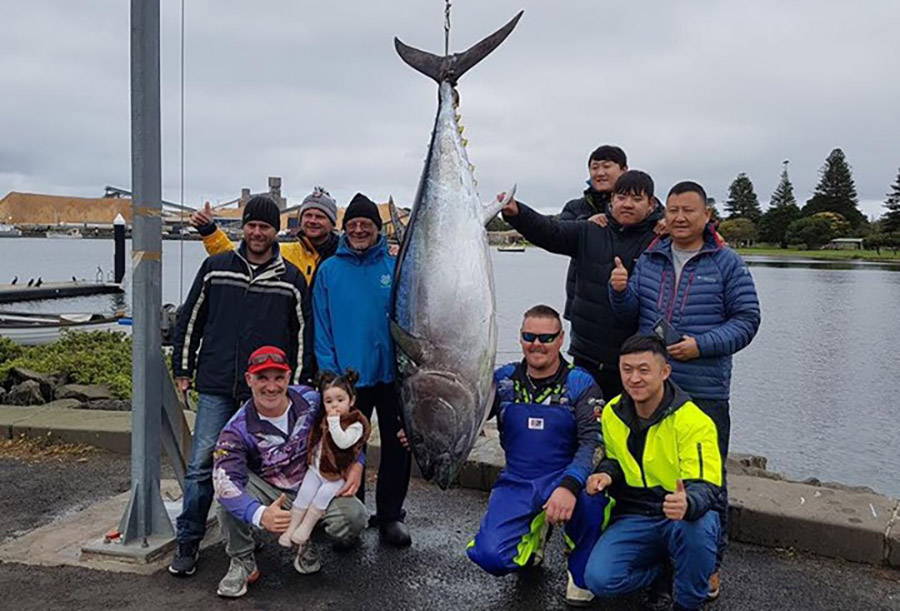 Congratulations to Matt Cini and Rambo from Reel Time Fishing Charters who landed this 169kg southern bluefin tuna out from Portland on Thursday. It is reported that this is the largest SBT to be weighed in at Portland.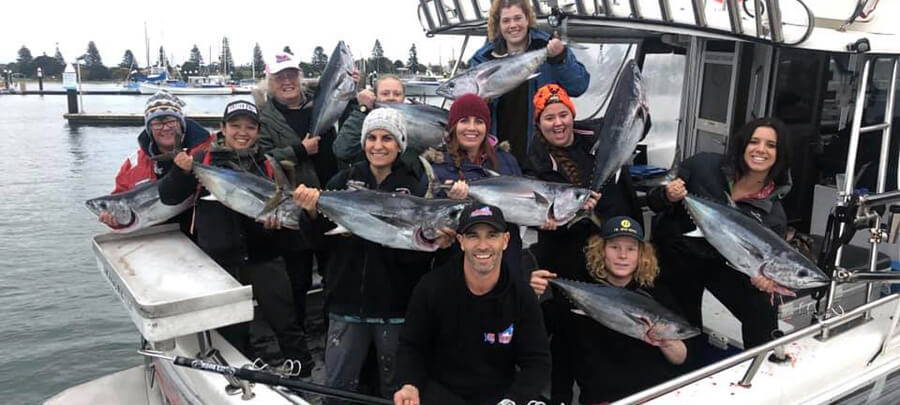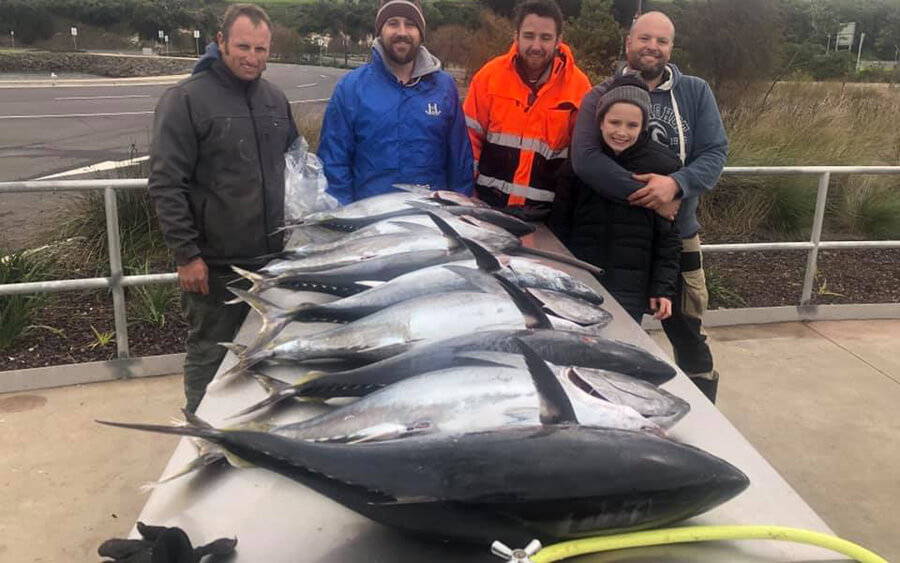 Rob and Dylan Mizzi from Sharkmen Fishing Charters had a couple of great sessions on the school tuna this past week with their customers.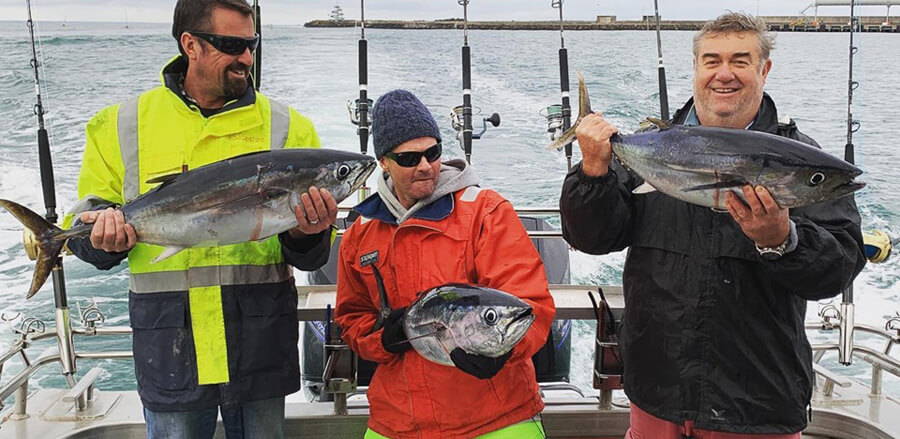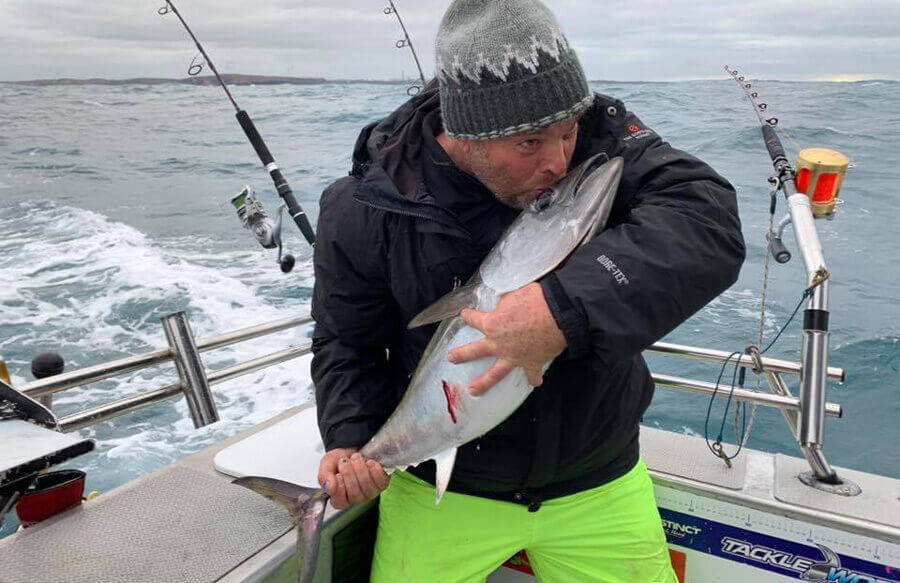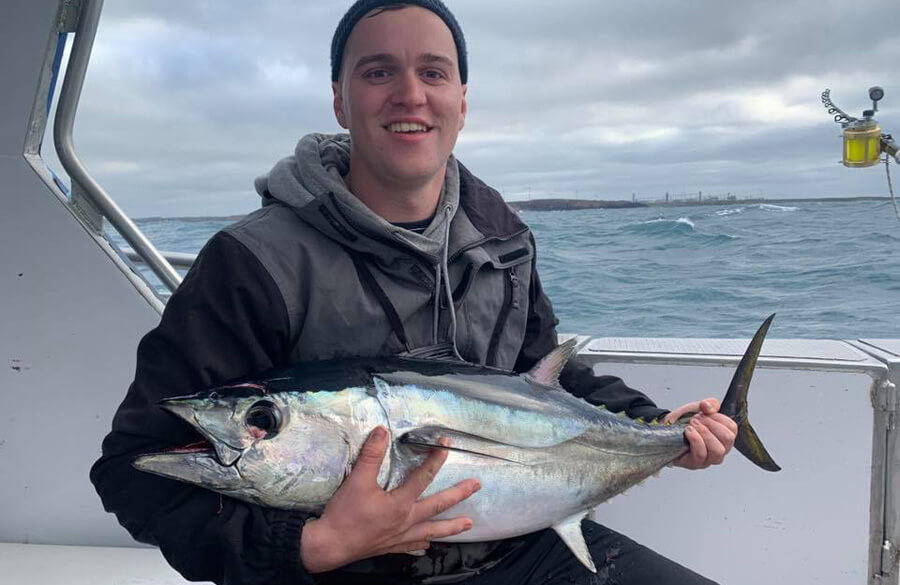 Matt Cini from Reel Time Fishing Charters managed a couple of nice sessions out on the tuna this past week for his customers when the weather permitted.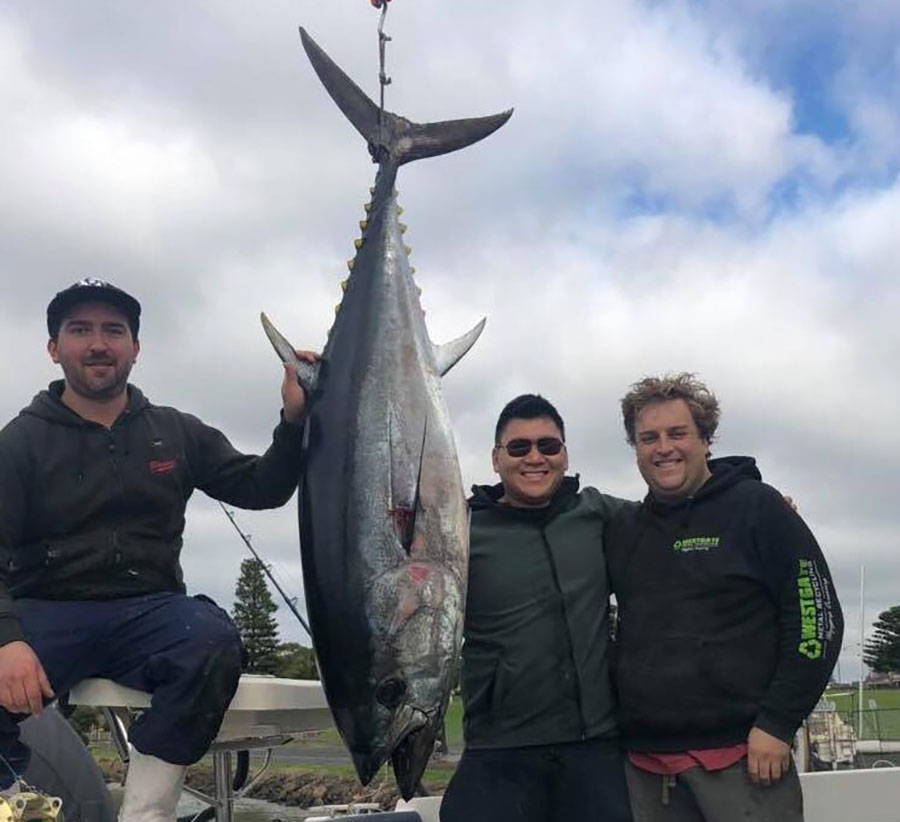 Frank Ai landed his first big tuna of 70kg while fishing out from Portland with Peter Baldasso and Rialeigh Mathe.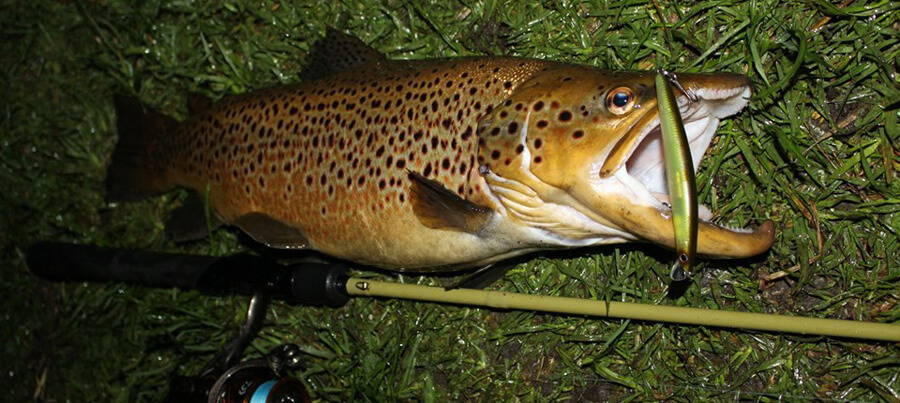 Luke Gercovich landed some solid brown trout fishing the Merri River this week.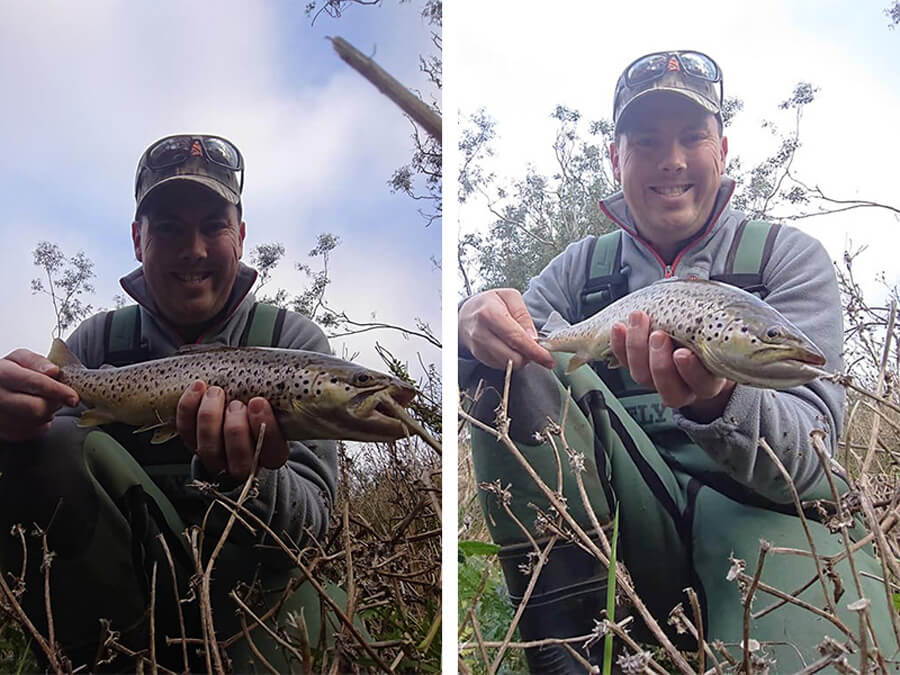 Lee Sutton fished the Hopkins river and landed some fantastic brown trout on soft plastics.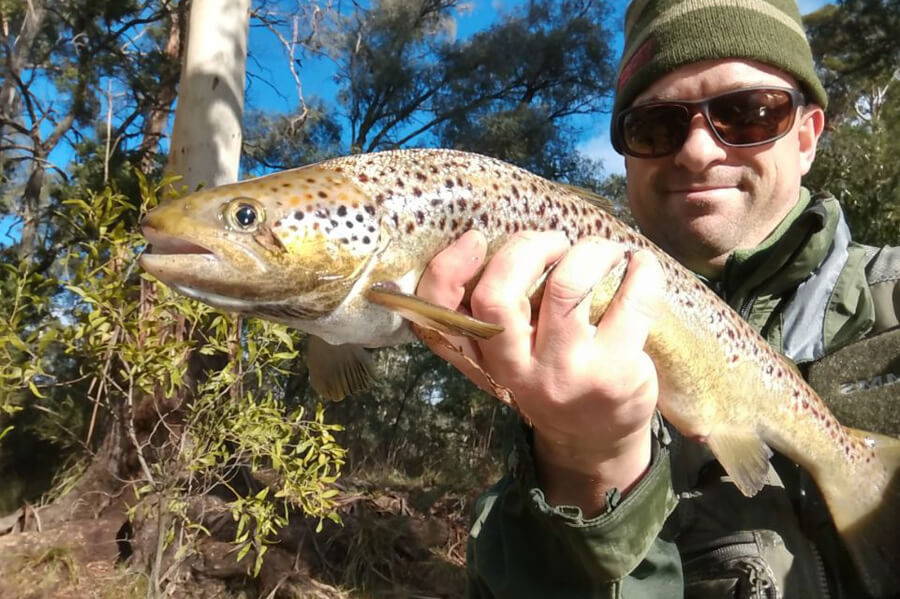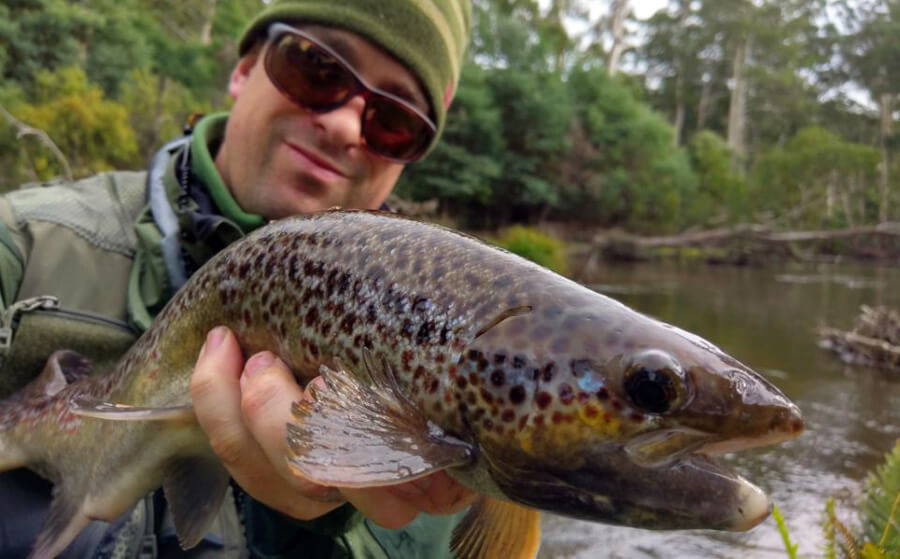 Shane Pemberton caught some beautiful brown trout from the Thornton area on soft plastics, the biggest measured 50cm.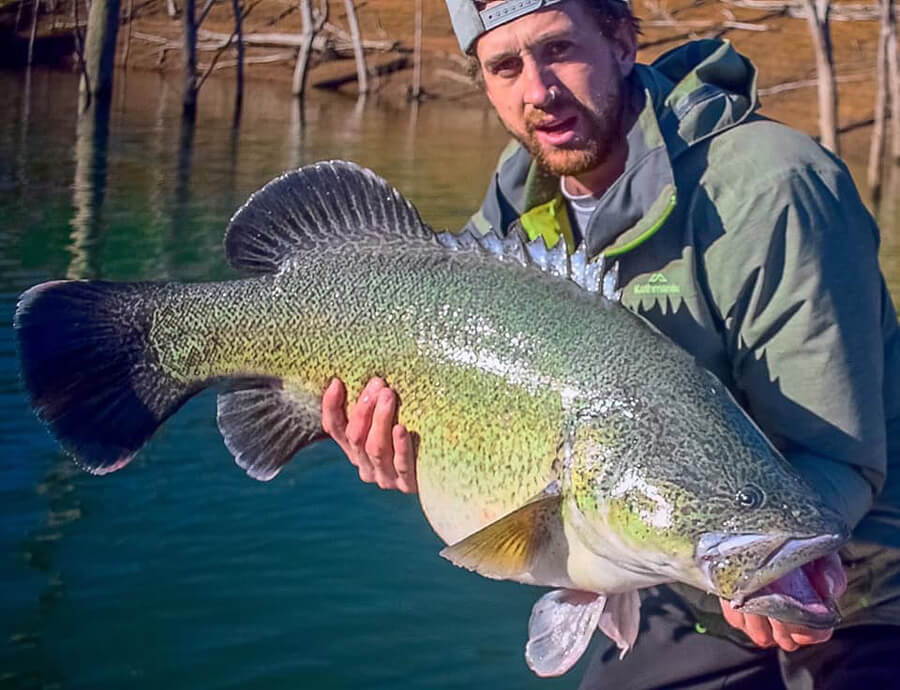 Thomas Pinter landed this solid Murray cod fishing at Lake Eildon last week.

Steve Donlon landed a nice fat brook trout fishing the Rubicon River last week. This long weekend is your last chance at chasing some nice river trout so get out there.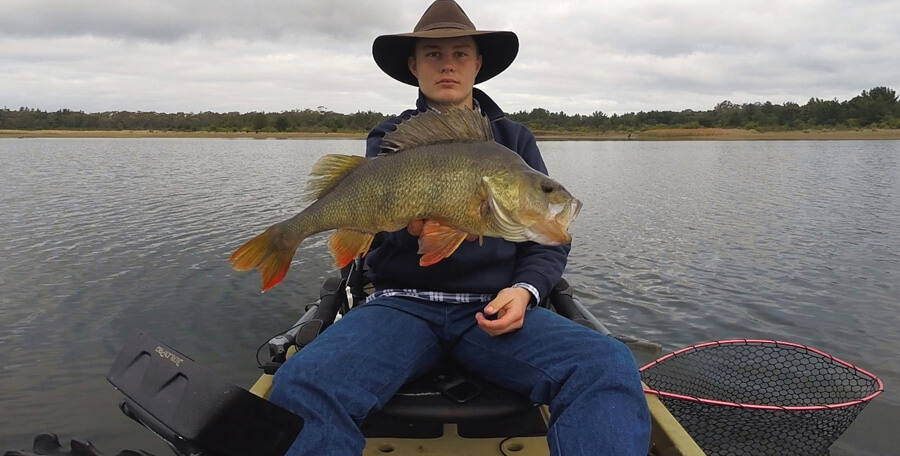 Tom Vercoe landed this cracking redfin of 49cm fishing from the kayak at Devilbend; a slow jerked Nories Laydown Minnow fished along the weed beds did the job.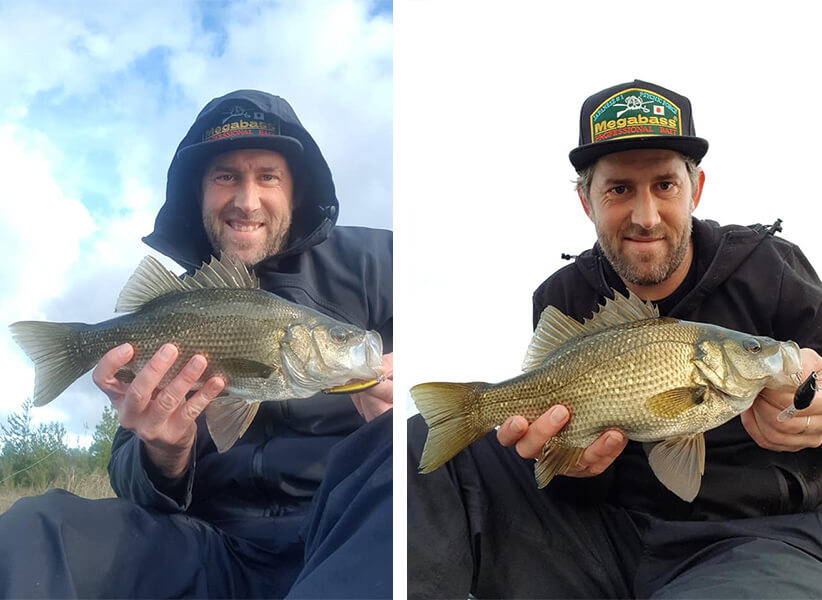 Brendan Smith found the EP's at Devilbend have definately upped their size landing good numbers over 35cm and with good girth to them as well.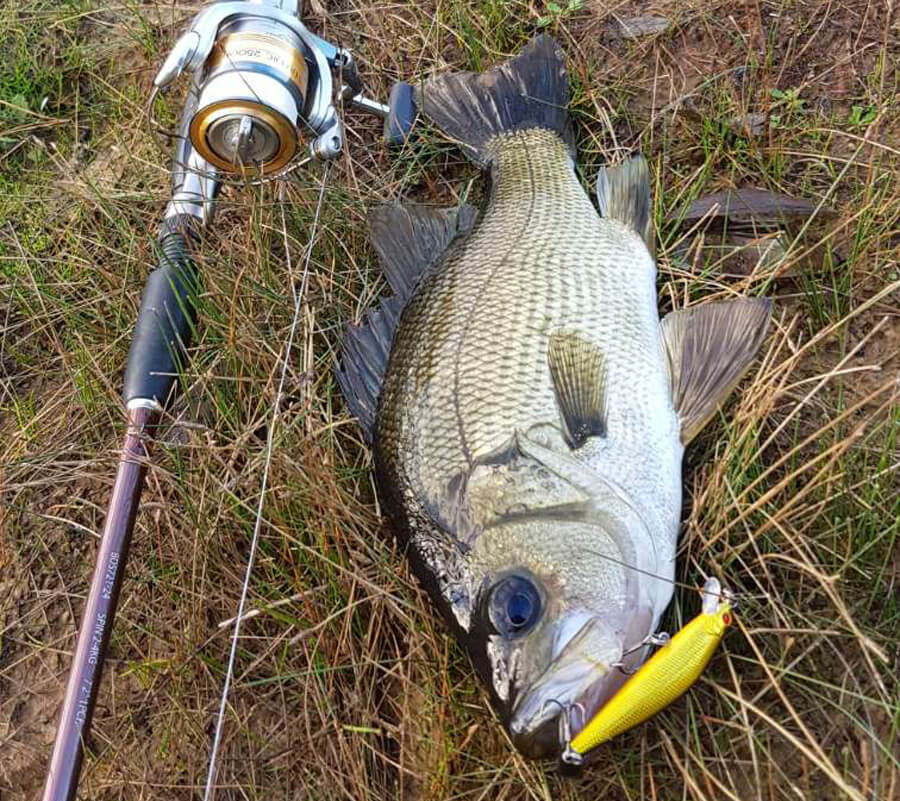 Andrew Ketelaar found some nice Estuary Perch fishing land based at Devilbend last week. Slowly retrieving hard body lures between the weed has been doing well.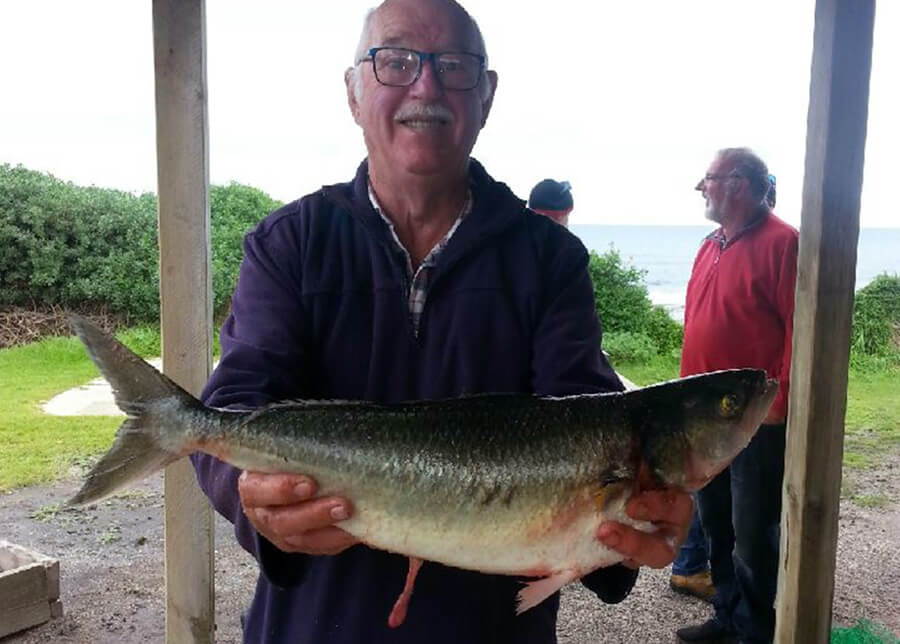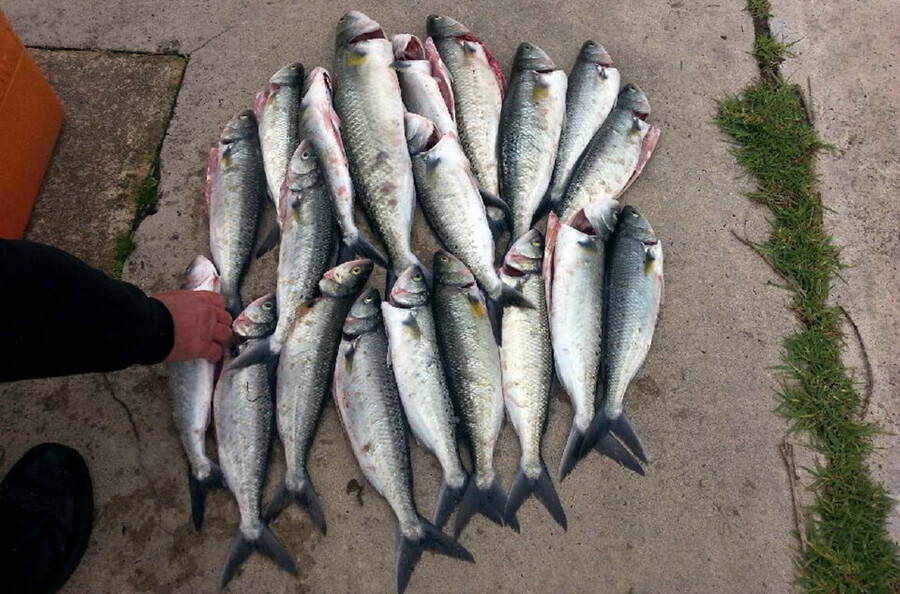 The Keysborough Angling Club fished Kilcunda beach and between 6 members and 2 visitors they landed 60 salmon to a total weight of 51.6kg.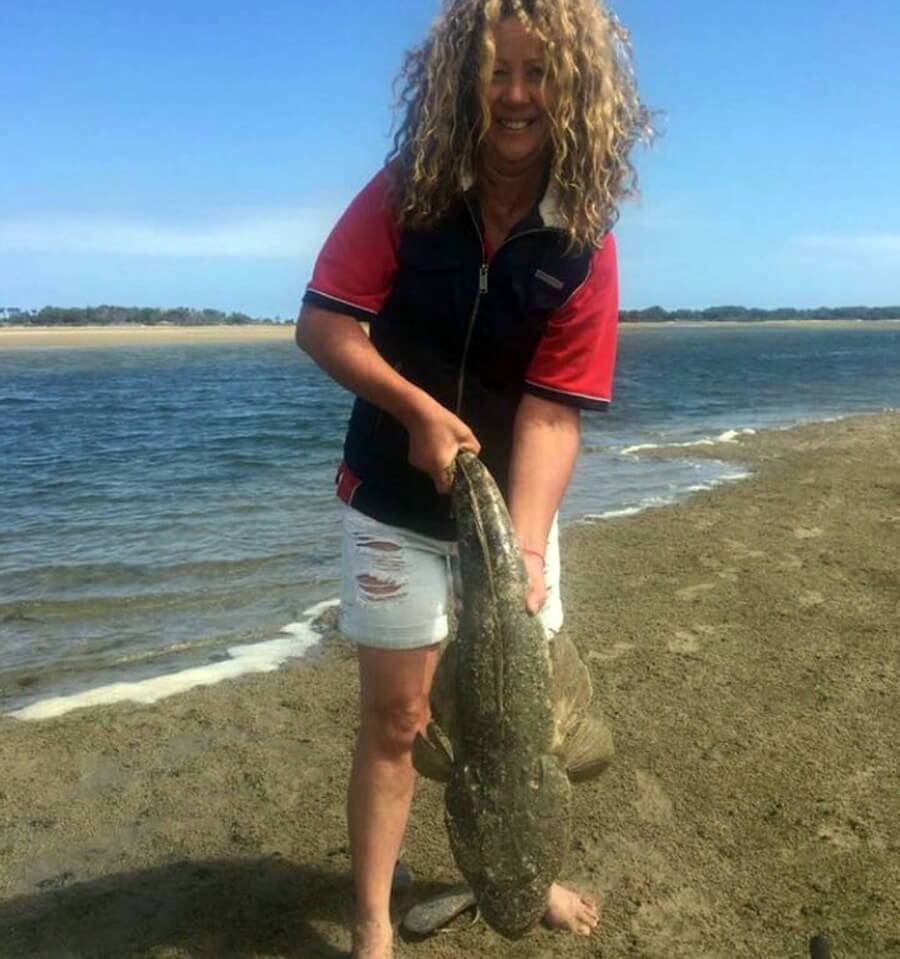 Alison Gell caught and released this cracking flathead while fishing at Sunday Island off Port Albert.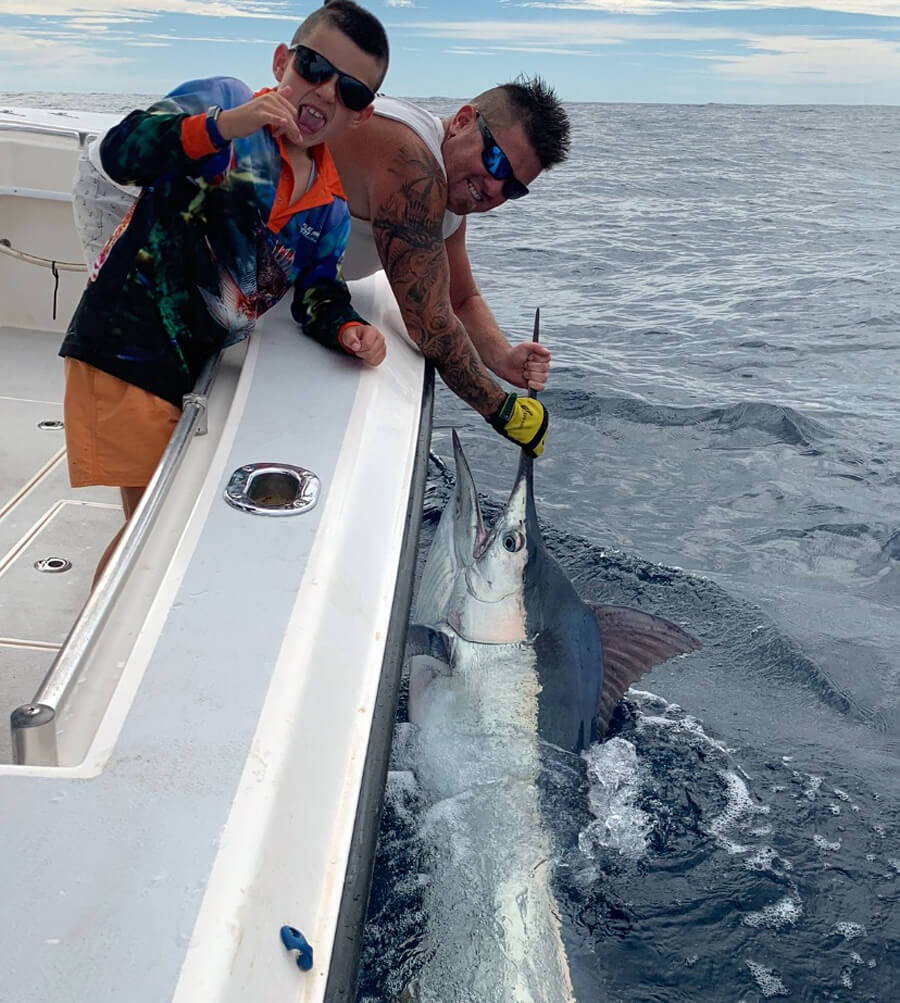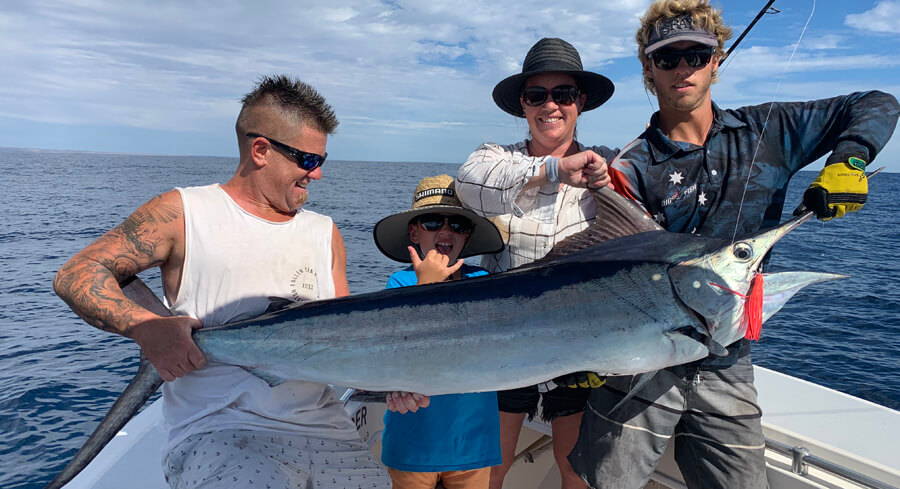 8 year old Riley Mcleod caught his first black marlin out off Exmouth as well as his first dolphin fish. Riley's mum Katrina also caught her first black marlin on the trip as well.
IFISH WITH TACKLE WORLD SERIES 14
TALKING FISHING - C31 TV - TUESDAYS @8.30PM
Catch "Talking Fishing" on Melbourne's C31 TV (CH44) at 8.30pm each Tuesday night. Staff members David Kramer and Adam Ring together with Steve "Trelly" Threlfull host Australia's only "Live to Air" fishing television program at this prime time-slot. Put Tuesday night's at 8.30 away in your weekly diary of TV shows to watch!
An ostrich's eye is bigger than its brain.


Good Luck with your fishing and stay safe on the water,

The TEAM at Tackle World Cranbourne & Mornington