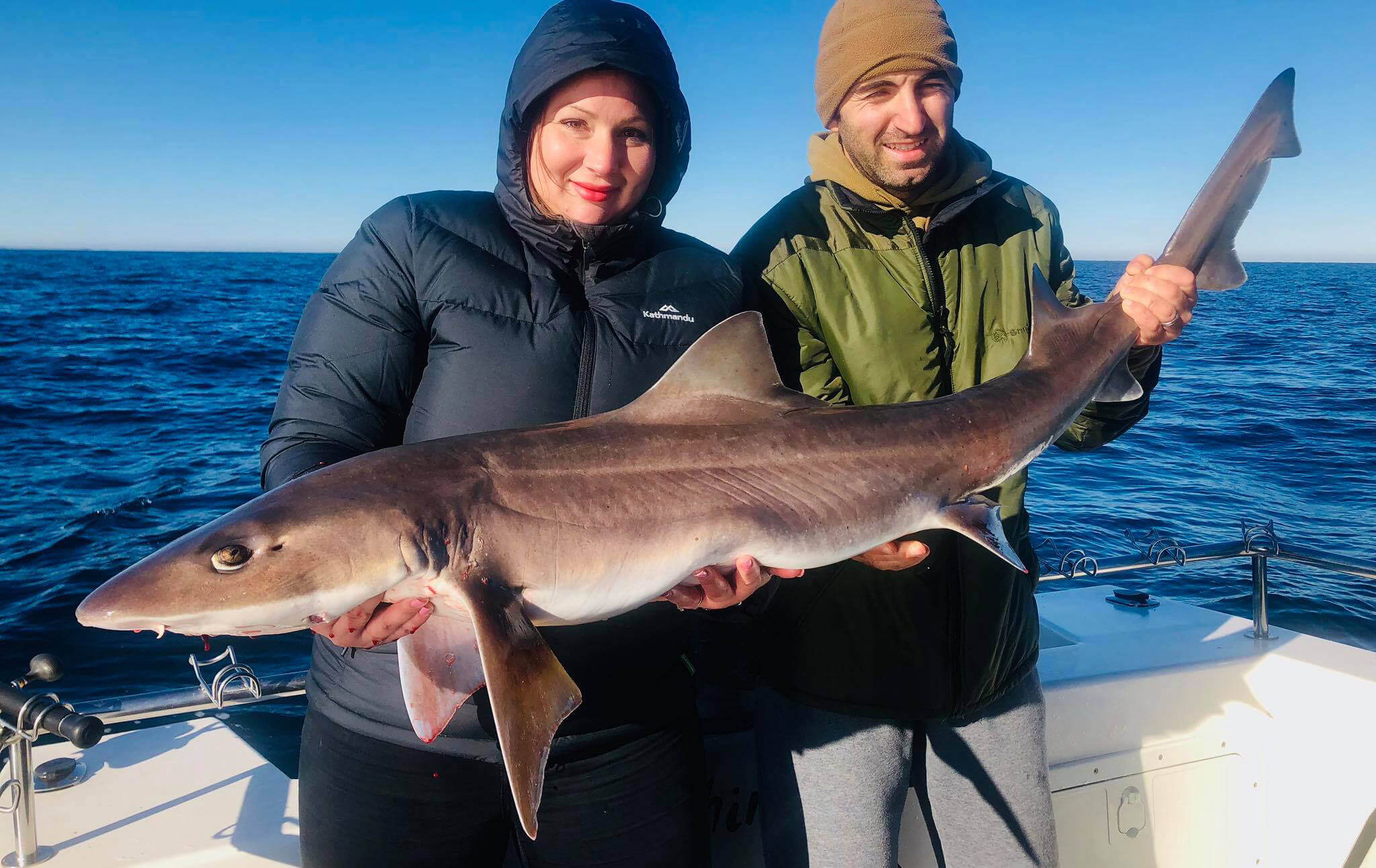 Shaun Furtiere from Think Big Fishing Charters had customers George, Andrea, Nathan Tree Walker & Chris Taylor on board for a session on Western Port where they landed this cracking gummy shark.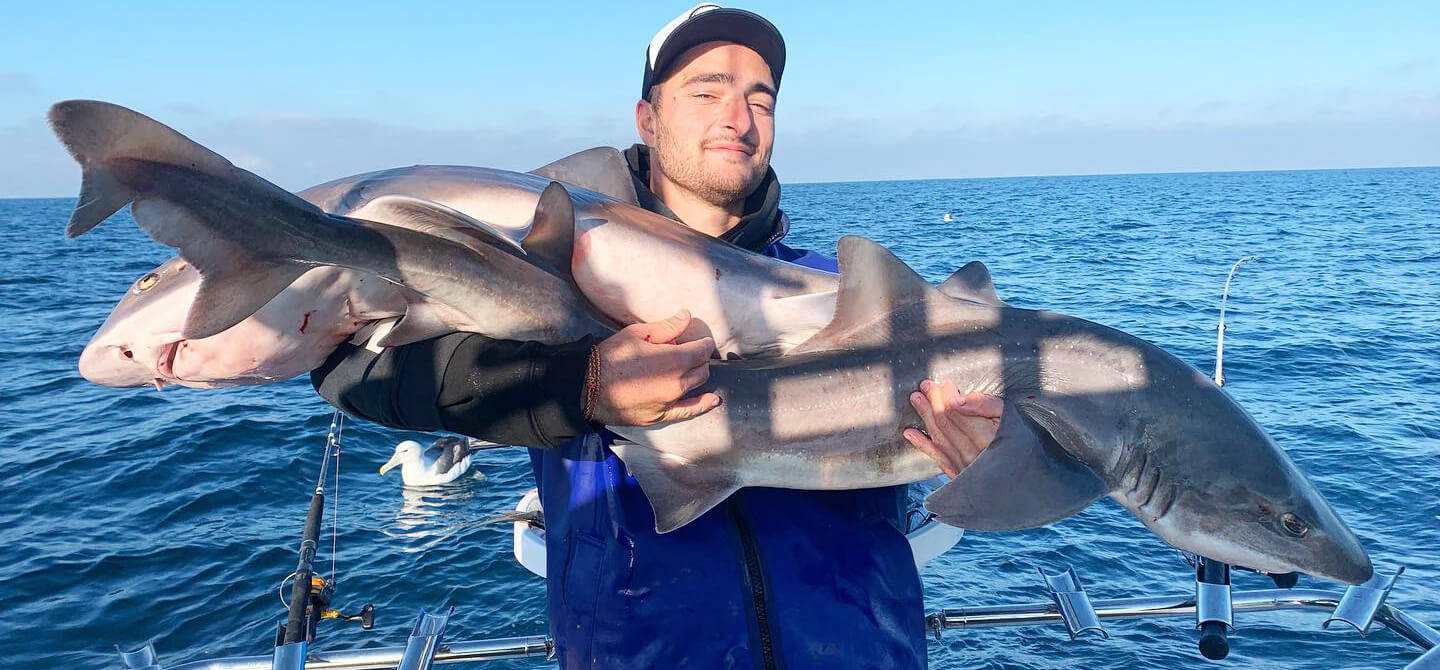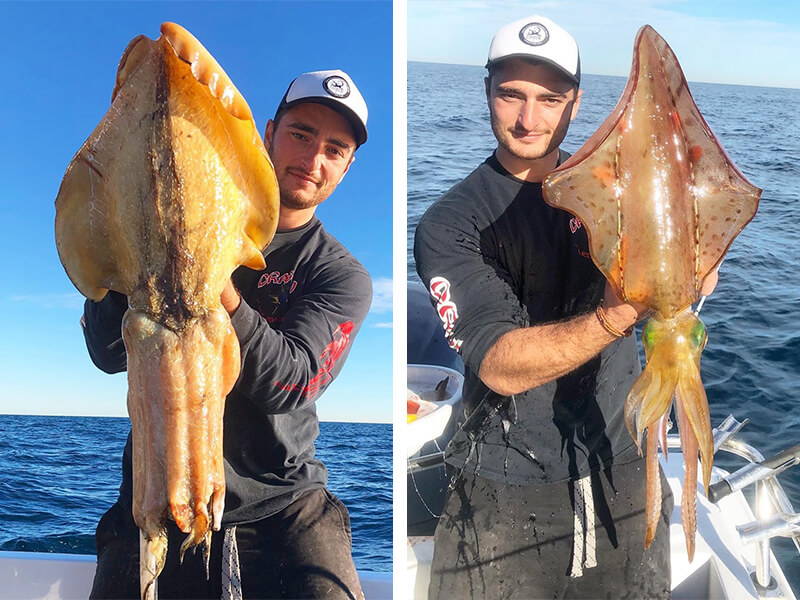 Chris Cassar has run a number of guides over the past week during the nice weather and hasn't been disappointed with the quality of the gummy sharks, calamari and a mammoth cuttlefish brought aboard.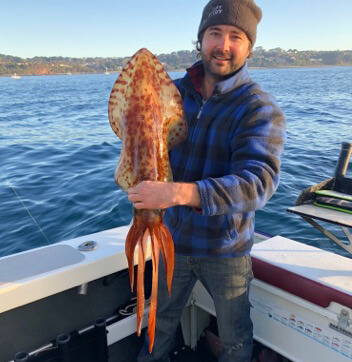 Still plenty of monsters around! This one was caught during a session out from Flinders in 11 metres by Shane, Mick & Glen on the weekend. Well done lads!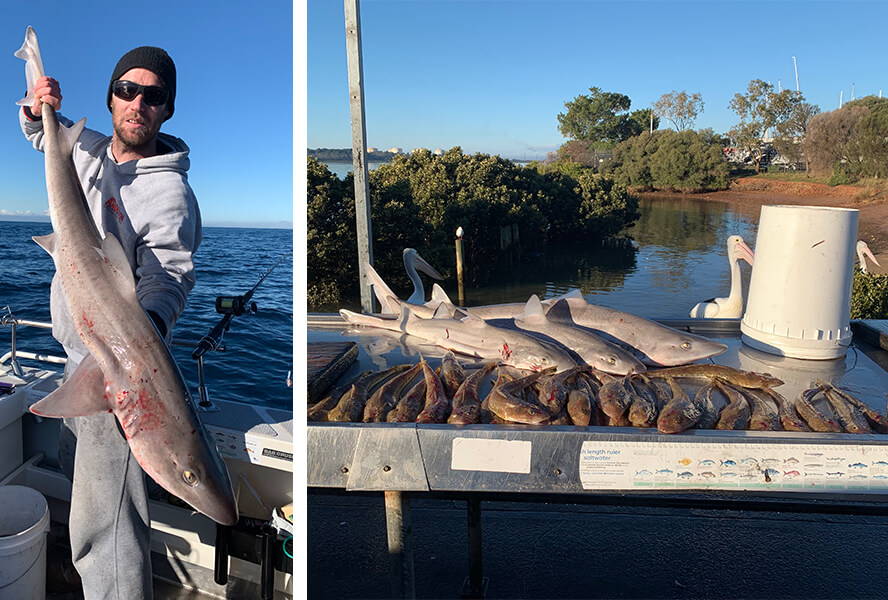 Guesty has done well fishing offshore from Flinders this week with a couple of great sessions, the first resulting in a monster gummy and the second session with 3 mates managing 3 nice gummies and a feed of flathead.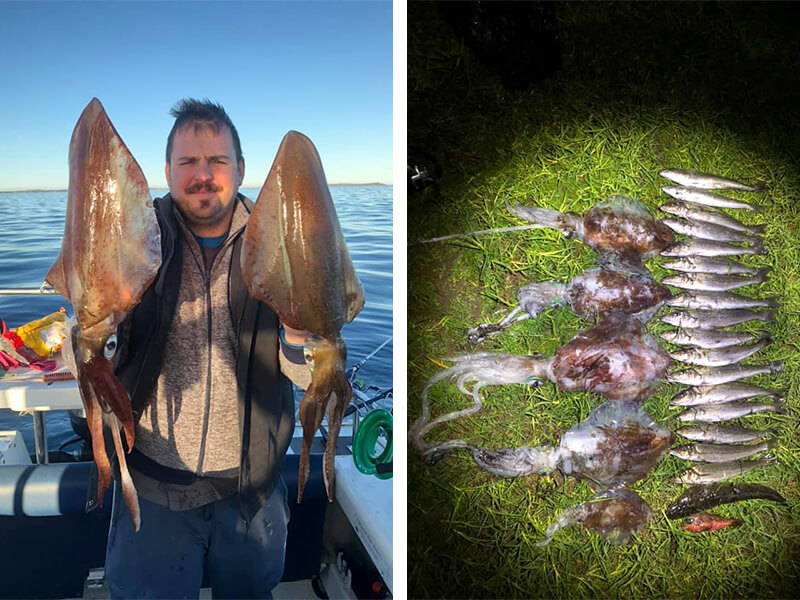 Mario Dugonjic and Jovica Simic fished out from Flinders on Tuesday and managed some donkey calamari as well as some nice whiting a bit further into Western Port.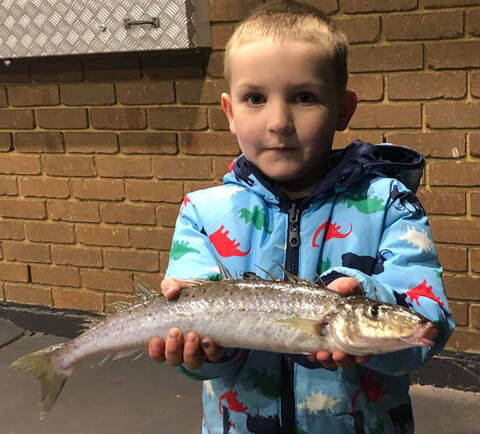 Youngster Jack Manners caught his first whiting, a nice 41cm model that is sure to show up plenty of fisho's at the moment. Well done Jack!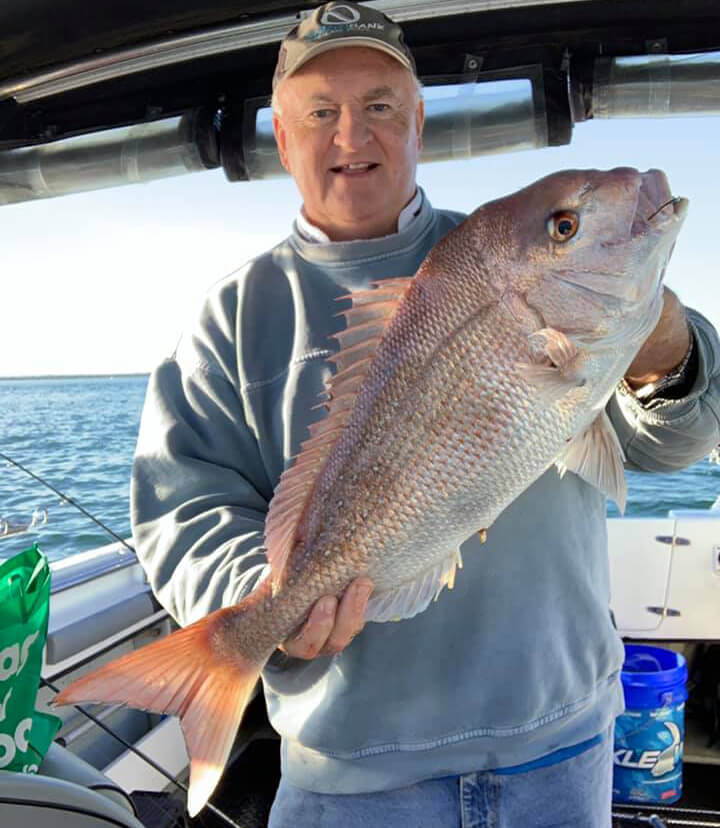 Pat Ellaby found himself a nice winter snapper of 4kg fishing near Eagle Rock in 15 metres of water using fresh squid for bait.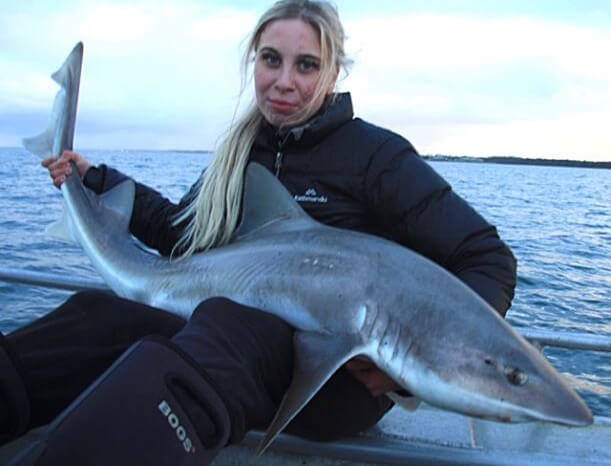 Kristy Blomberg fished with Døm Giłlõt around the North Arm of Western Port and managed to catch and release this cracker gummy, well done Kristy!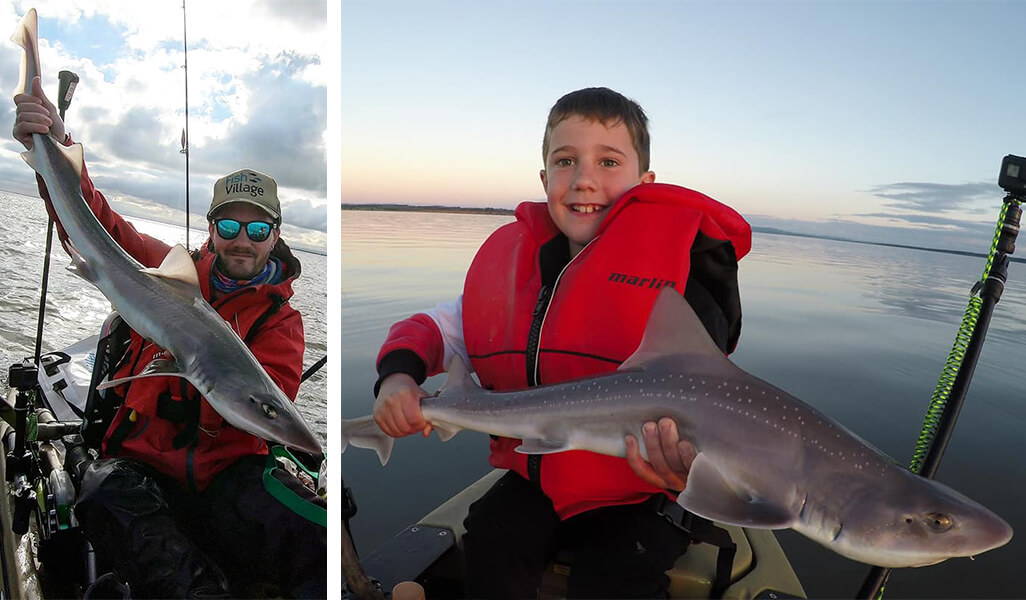 Shane Elverd and his son headed out from Lang Lang on the kayak and found some fantastic gummies using banana prawns for bait.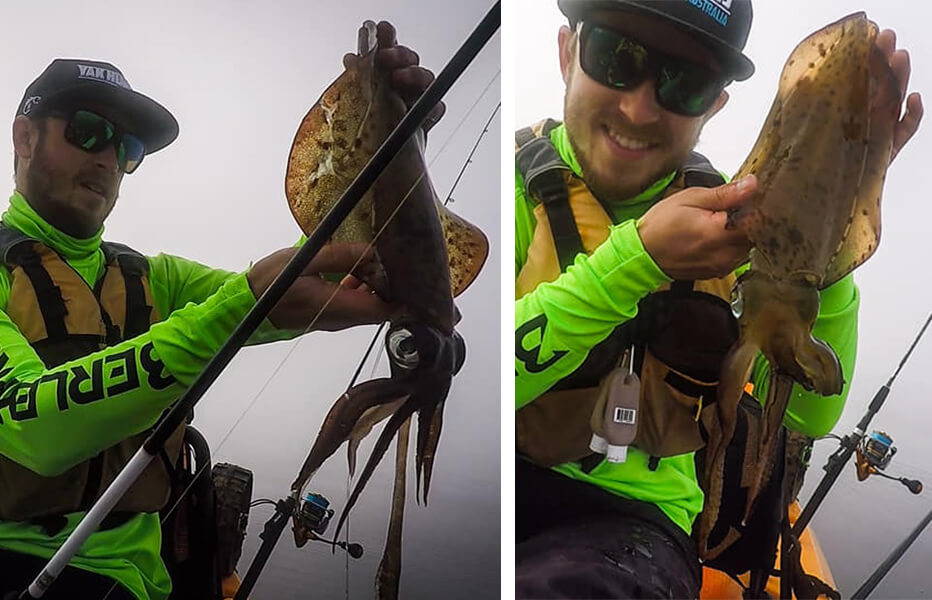 Ben Hotchkin headed out on the kayak out from Coronet Bay in the fog early in the week and managed a nice bag of squid with red foil jigs doing the most damage.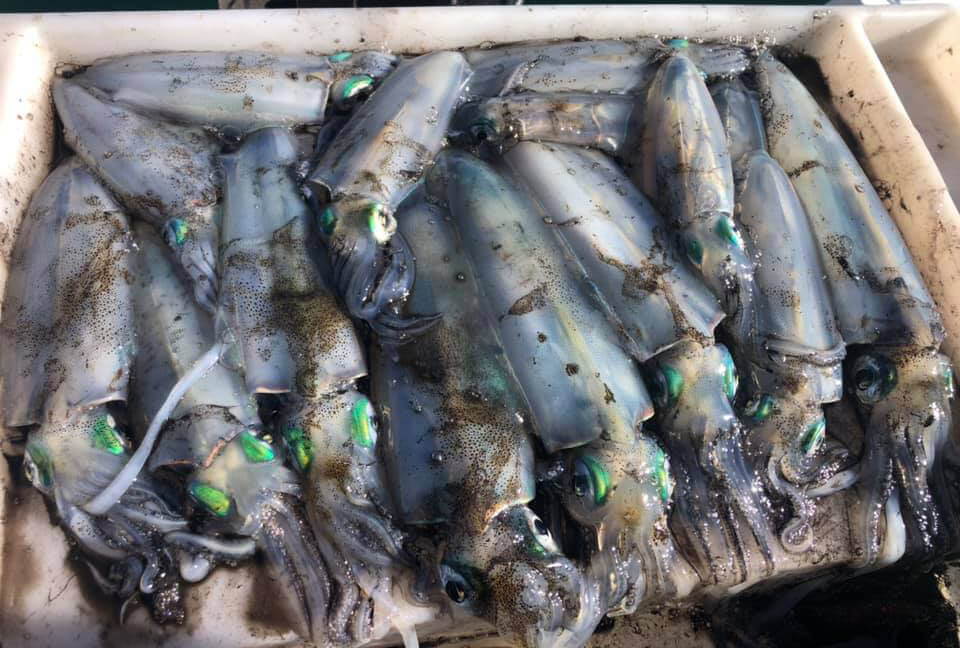 Julian Rennie and a mate had no trouble finding some nice calamari in 4 metres of water out from Mt Eliza this week.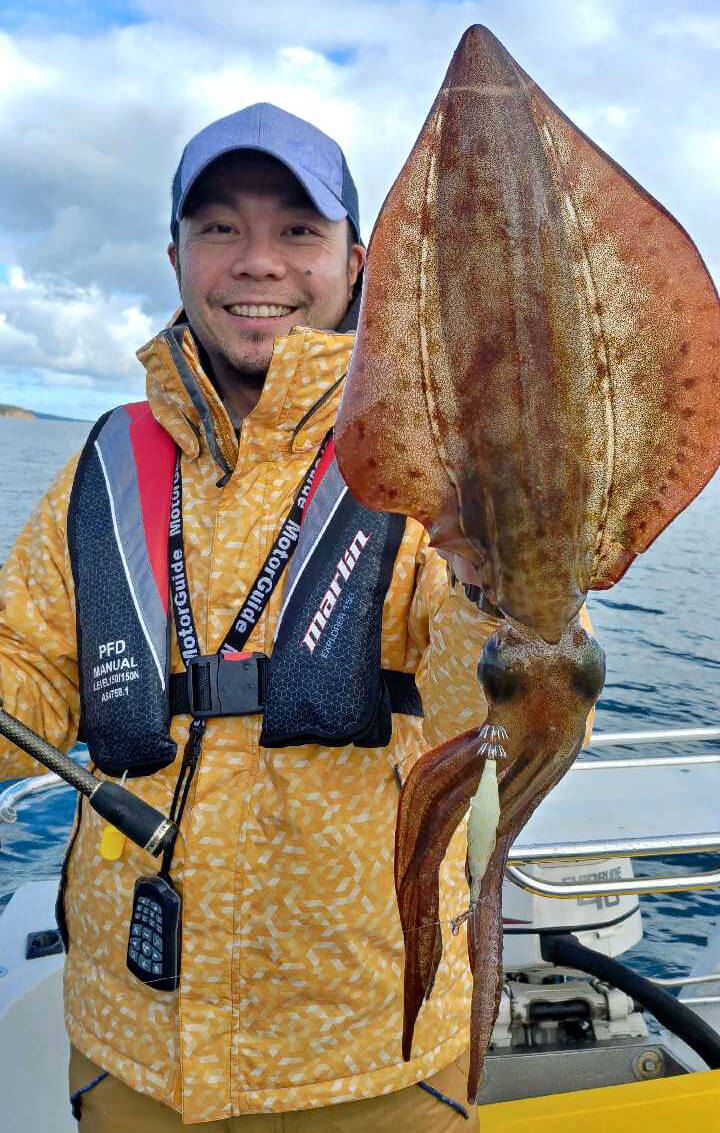 Thomas Tse sent in this photo of a fantastic Squid caught out from Fossil beach in 6 metres of water on a 2.5 Yamashita jig on the weekend, his PB of 30cm(hood), love ya work mate.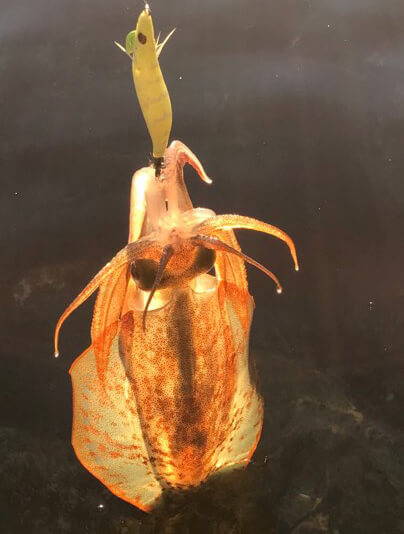 Staff member Mark Keaveny found some good sized squid fishing at Fisherman's Beach, Mornington this week. The size of the squid around at the moment are fantastic so there is no better time than now with this low wind to rug up and flick some jigs.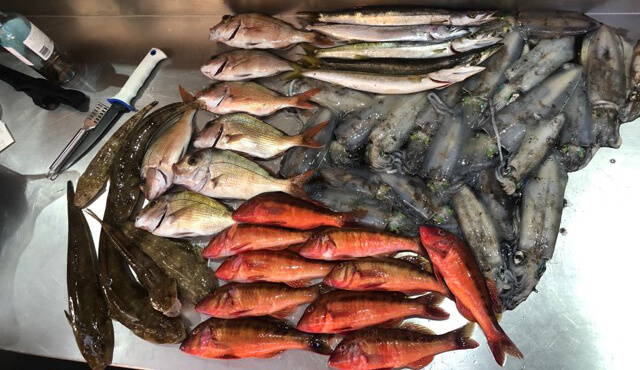 Dean Stacey and a mate fished out from Mornington on the kayak and managed a nice mixed bag fishing in 4 to 9 metres of water using Zman Slim SwimZ soft plastics.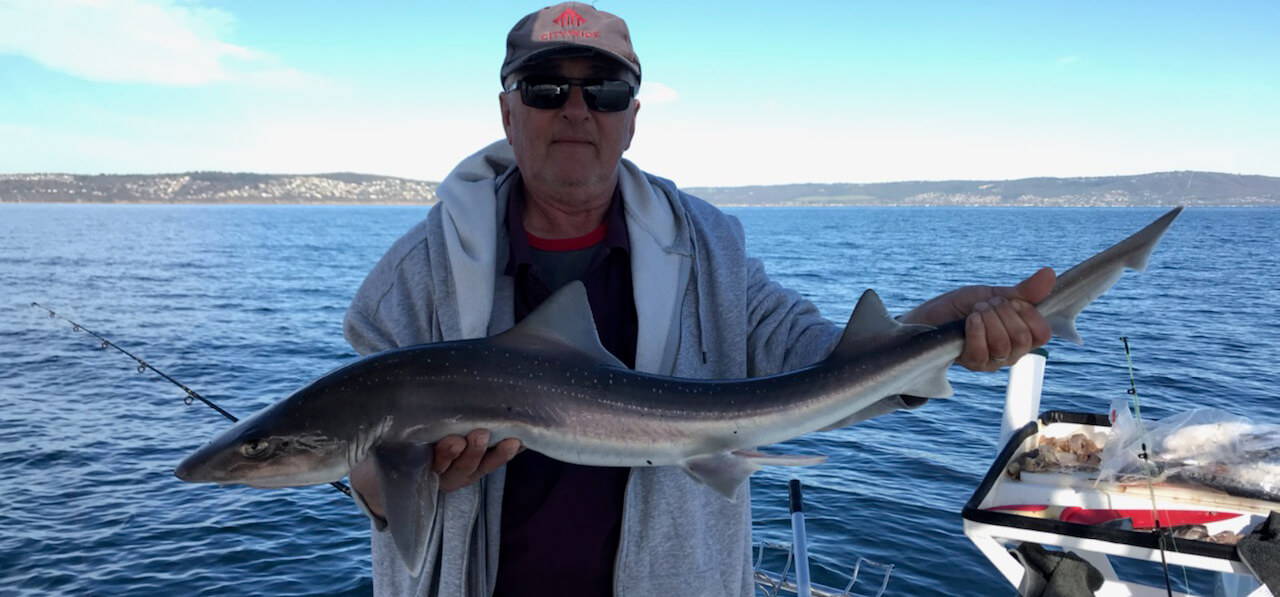 Sam Giaquinta took out mate Udo and fished in 22 metres where they caught a good bag of flathead to 40cm and Udo landed this ripper gummy shark on pilchard.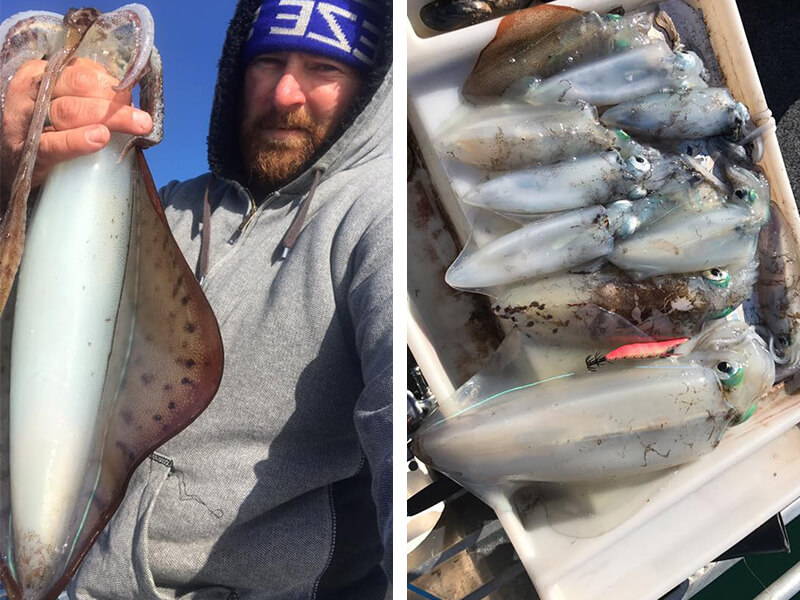 Clinton Leitch fished out from Dromana this week and nailed some nice calamari with white and orange jigs working the best.
Matari Elwers hit Rye pier this week and landed a couple of nice squid on a Harimitsu jig in RR colour.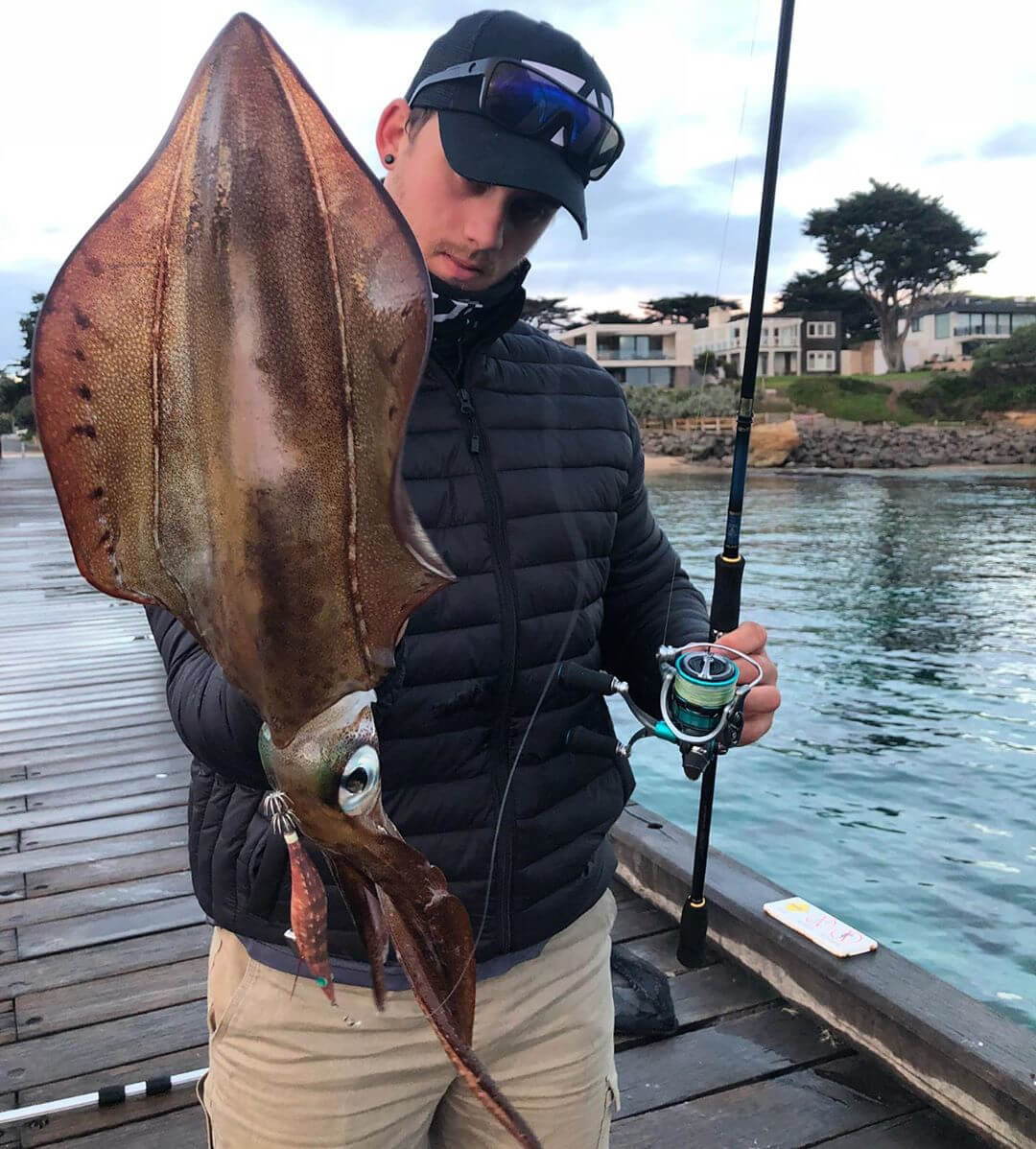 Tarran van Egmond fished the pier at Portsea on the weekend and landed this monster calamari.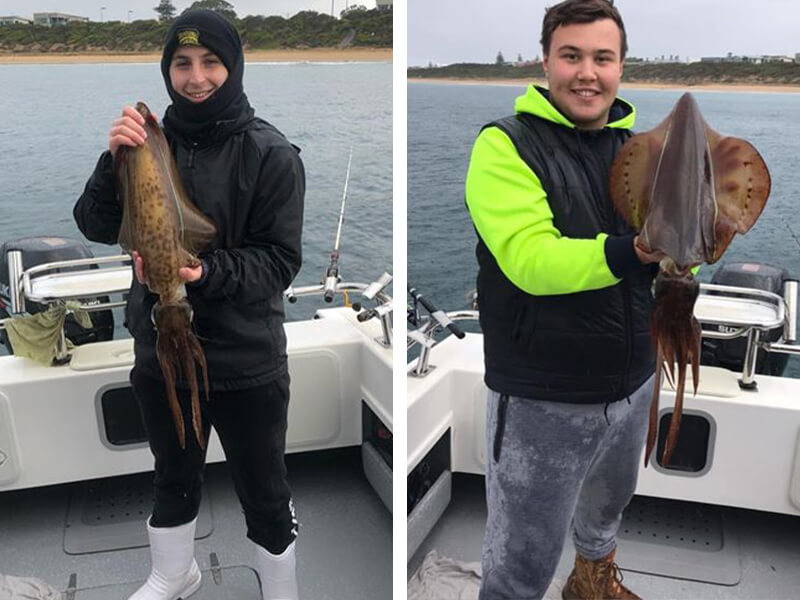 Domenic, Nick and David found some fantastic quality squid fishing Queesncliff this week. The southern end of PPB (Queenscliff/Portsea) will continue to produce some big winter squid for the next couple of months.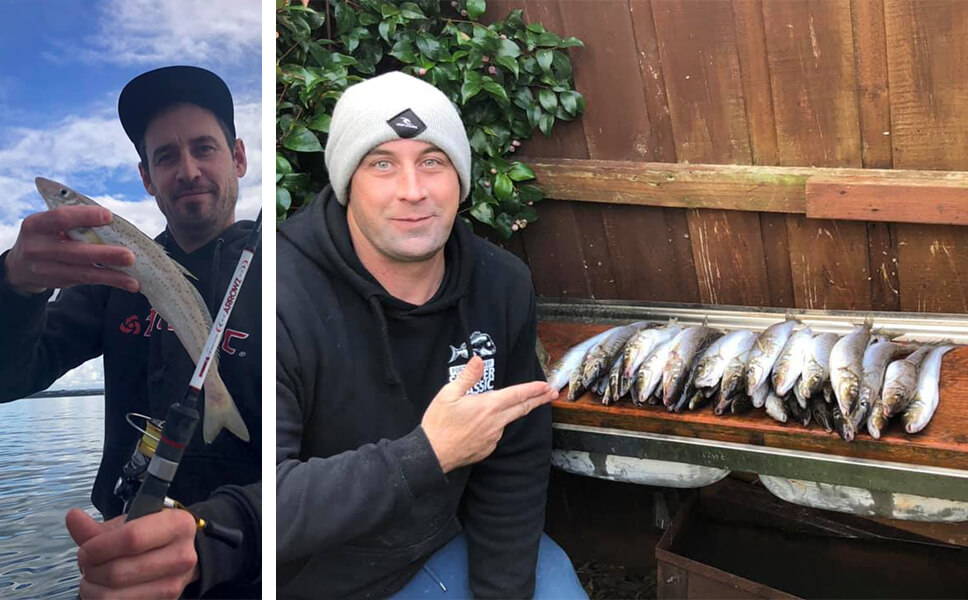 Julian Rennie and Scotty fished St Leonards targeting whiting using squid for bait to great affect.
Daniel Zagami from Fish On Charters found some fantastic whiting fishing out from St Leonards this week.
SCHOOL HOLIDAYS TROUT STOCKING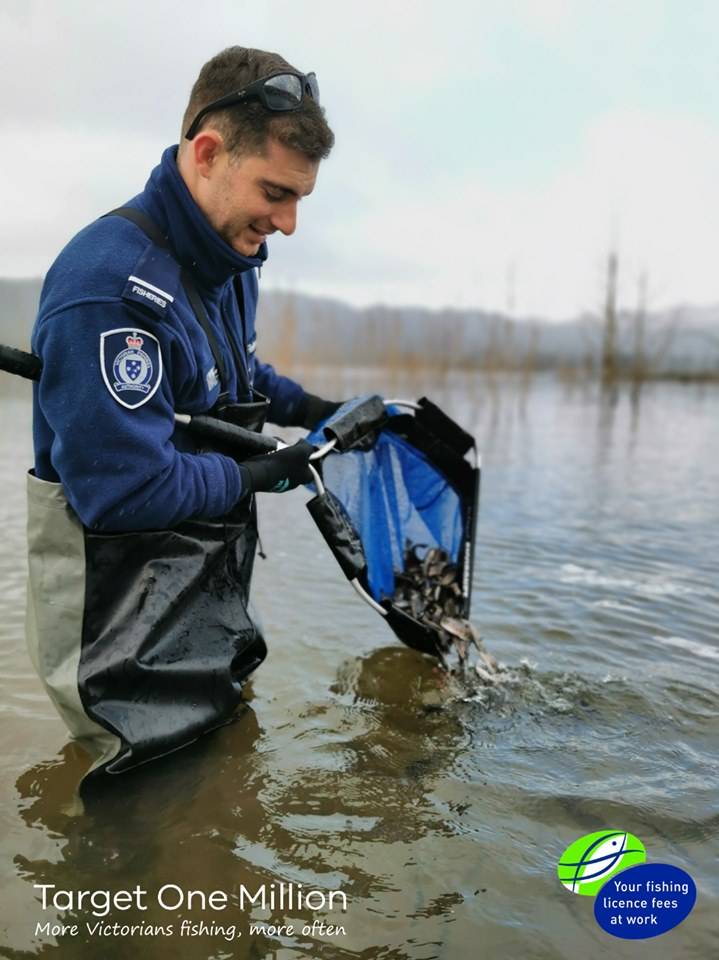 The winter School Holidays means the majority of the family lakes around the state will be stocked with catchable sized trout for the family to try their hand at. Below is some of our local favourite spots and for a full list of the stocked locations check out this link here.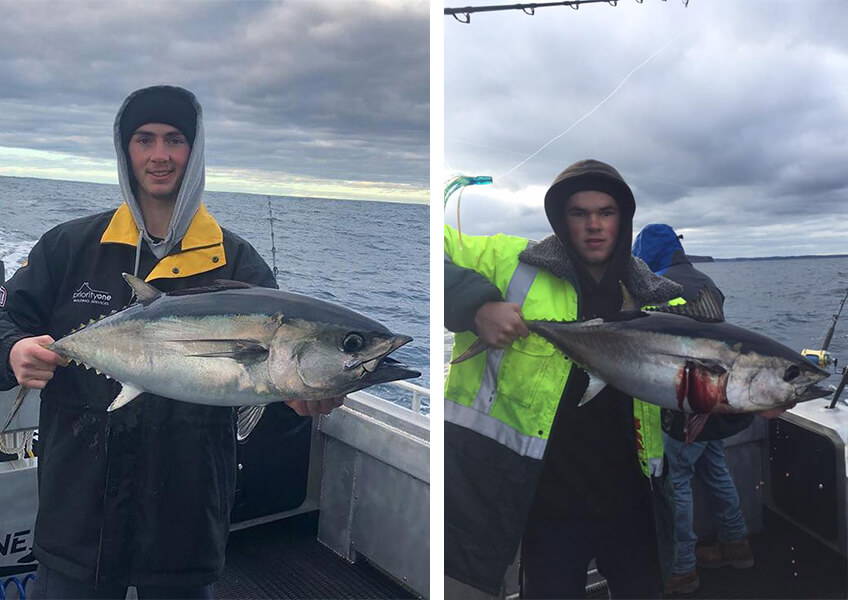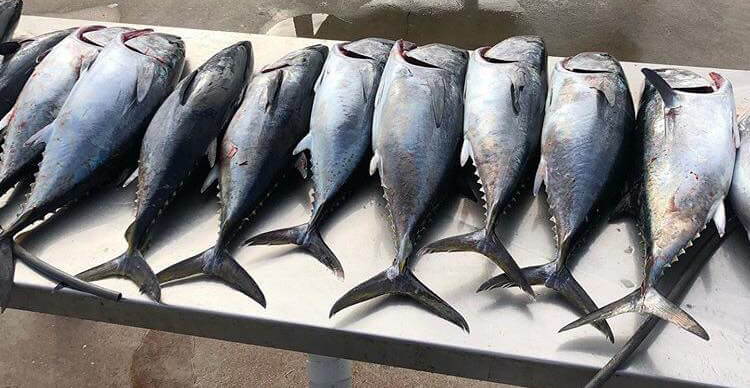 Staff member Mitch Ryland and his brother Jack fished Portland and said the school tuna were GOING OFF! The boat bagged out by midday and left them biting.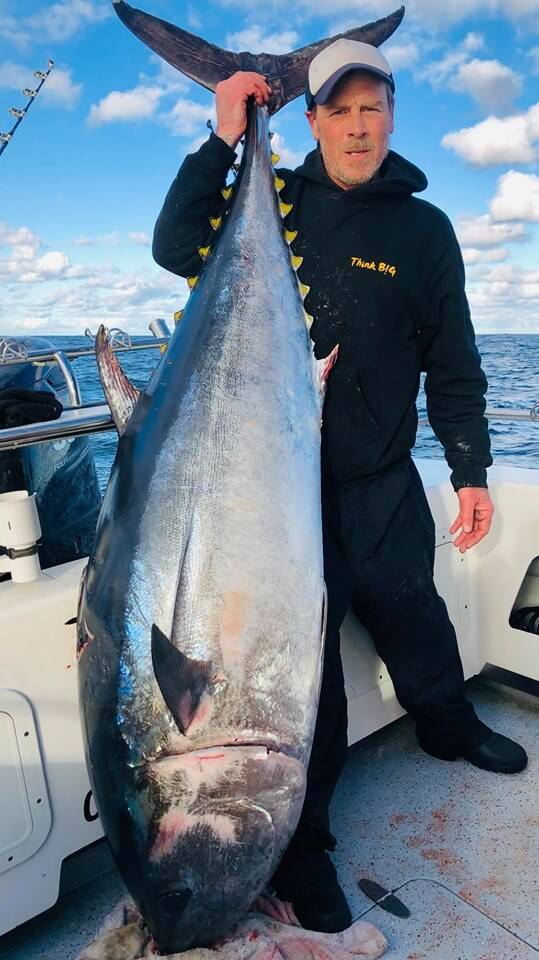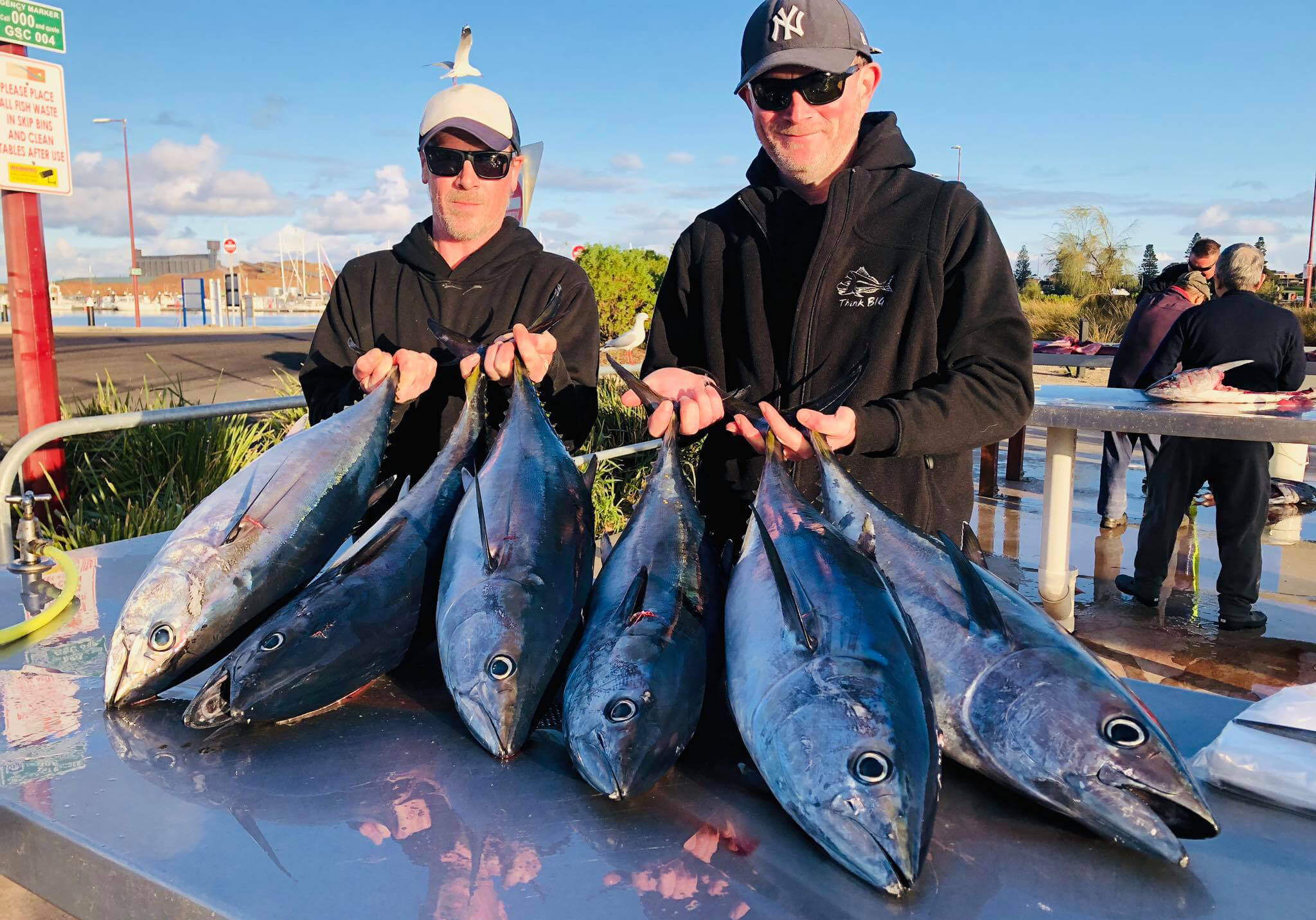 Shaun Furtiere from Think Big Fishing Charters headed over to Portland for a few days and on Friday had good customer Chris Taylor on a magnificent 112kg barrel tuna caught on a Pakula lure in Fallen Angel colour after a 4 hour fight. Along with the barrel the guys managed some nice school tuna on the second day.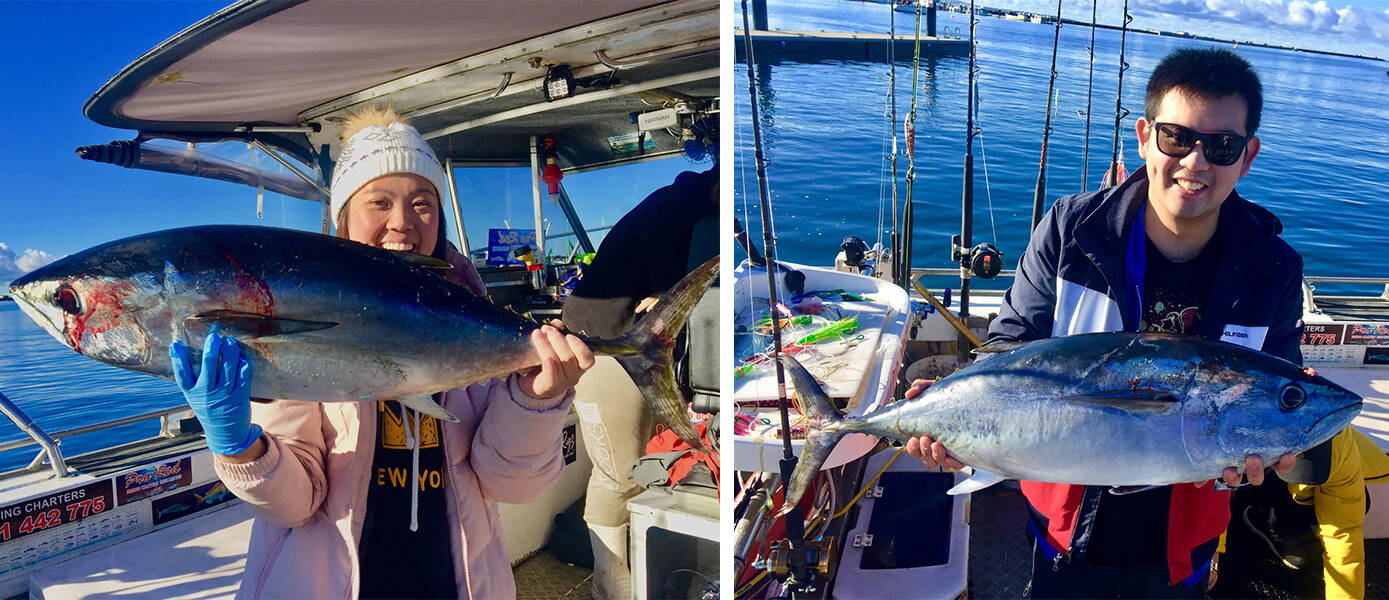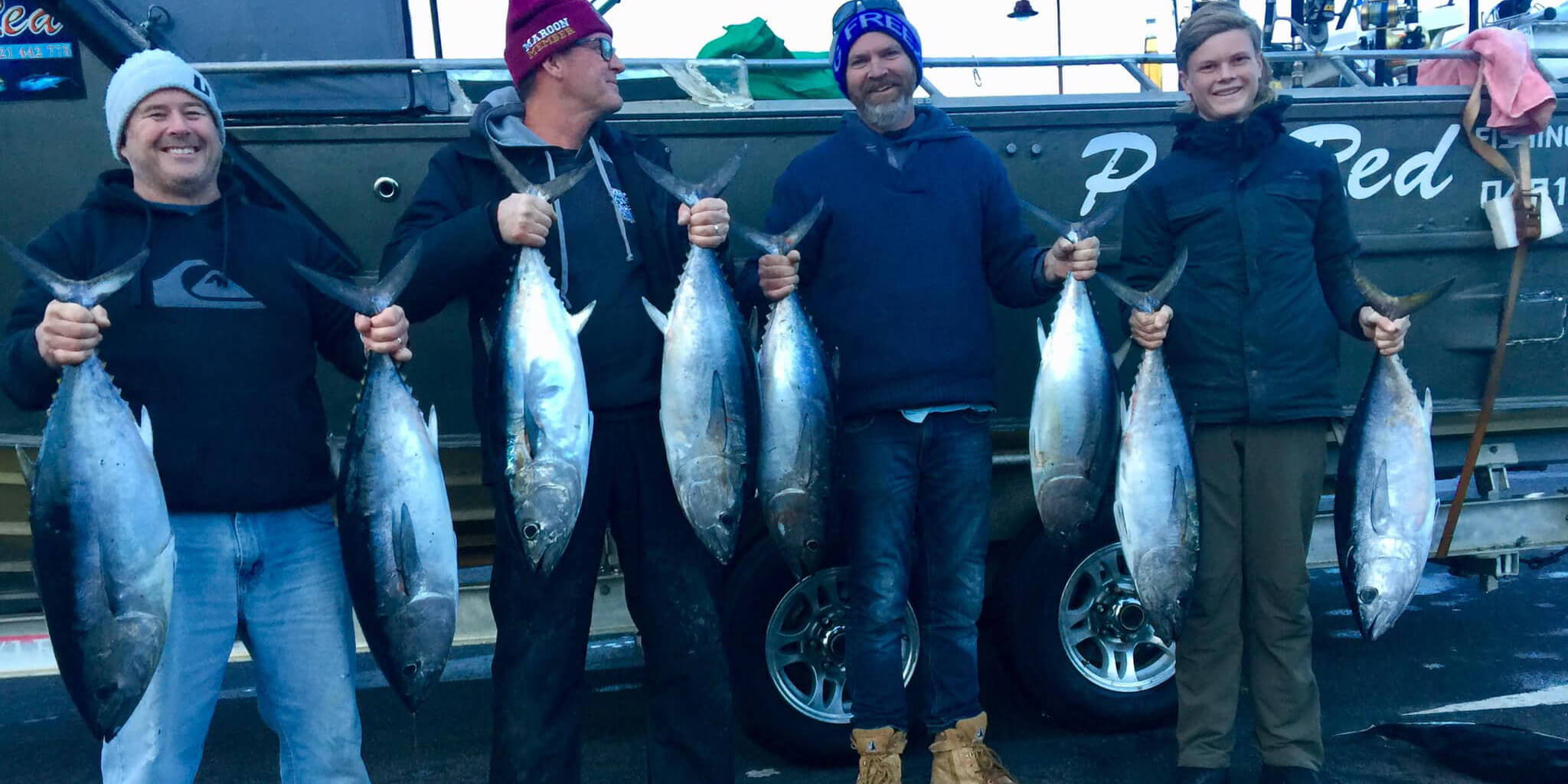 Jayson Turner from Pro Red Fishing Charters had a number of good sessions on the school tuna this past week with plenty more fish seen.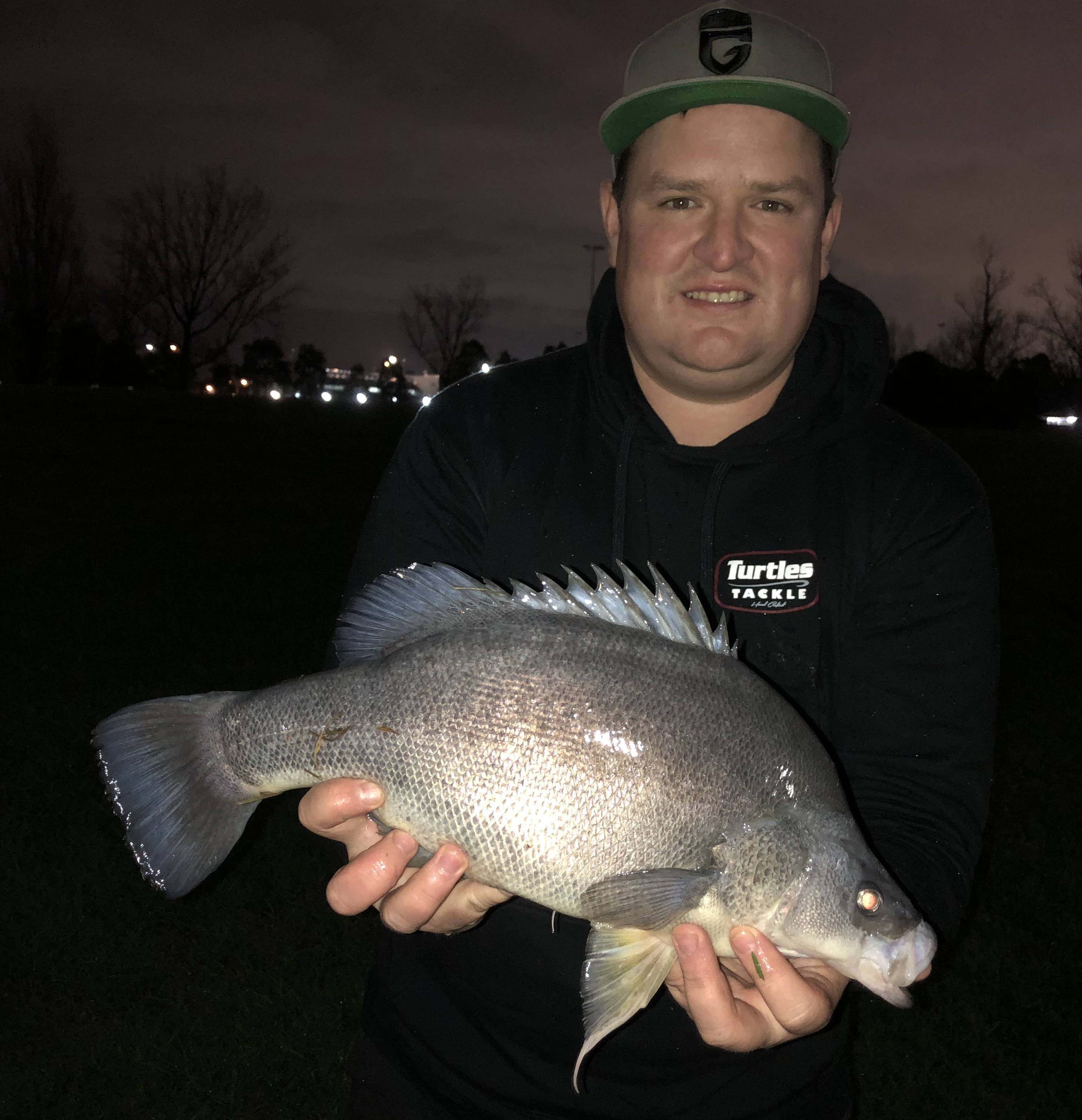 Shane Bardsley caught a solid yellow belly fishing with hard bodies at Albert Park Lake last week.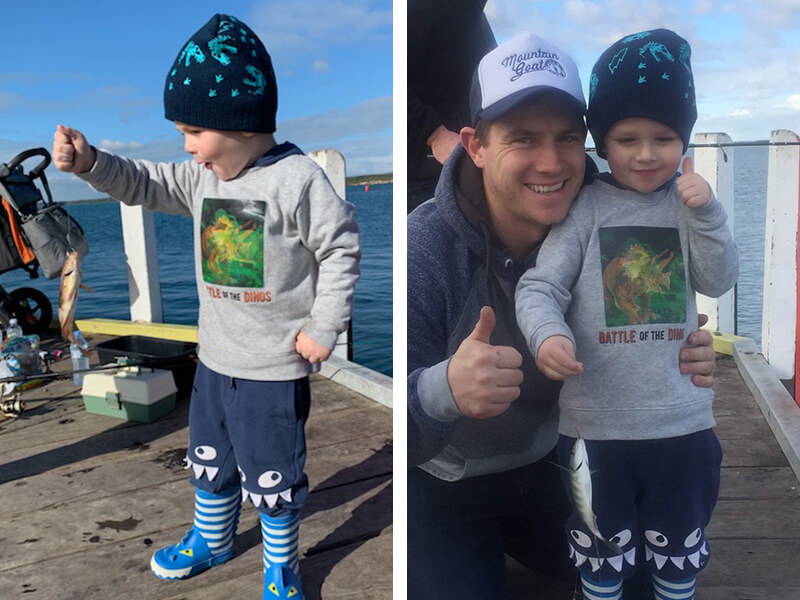 Ashton caught his first two fish while fishing at Inverloch with his dad, well done champ!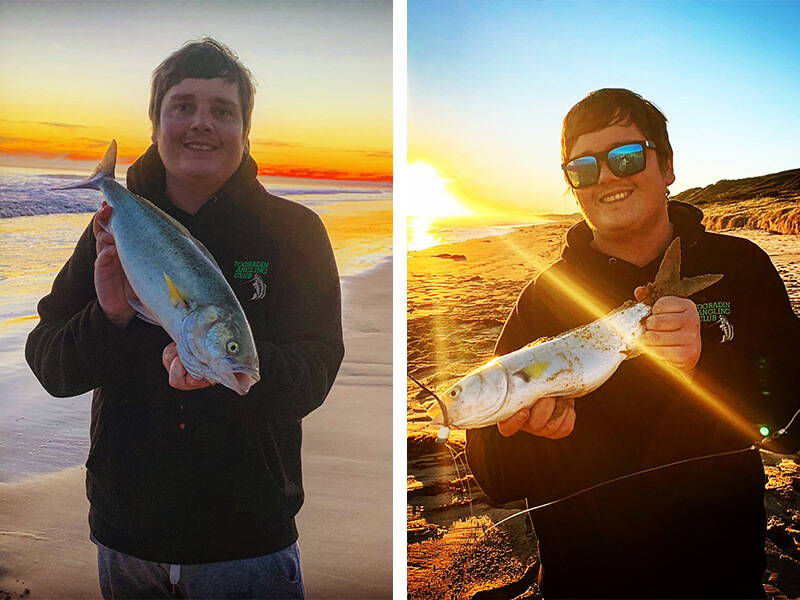 Chris Preston headed over to Venus Bay on Monday and landed some fantastic salmon to 2kg during the tide change; blue surf poppers and blue lazer lures did the damage.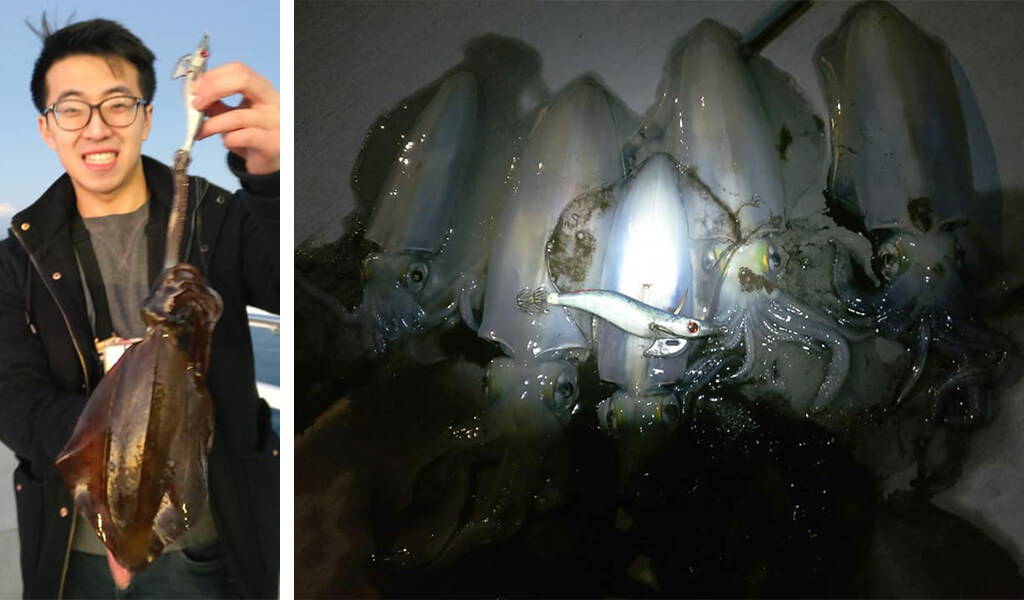 Joshua Chao fished the long jetty at Port Welshpool and managed some nice squid fishing last light.
Congratulations to John Duncan and the crew on board Reel Tension on their barrel bluefin tuna caught out off Lakes Entrance.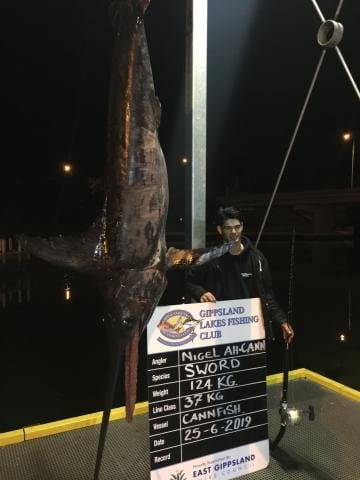 Well done to Nigel Ah-Cann and the crew on Cannfish on their 124kg swordfish caught out from Lakes Entrance.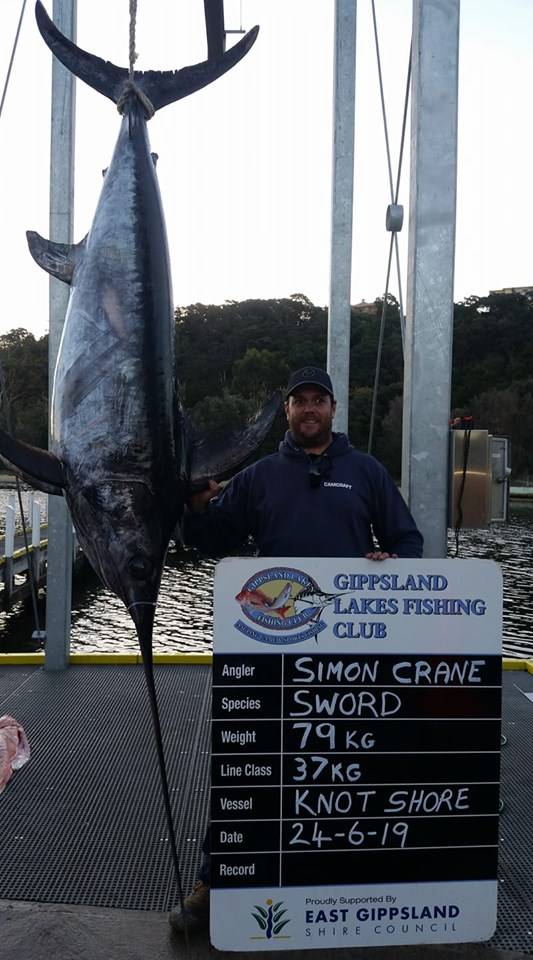 Nice work Simon Crane on your nice 79kg swordfish caught out from Lakes Entrance this week.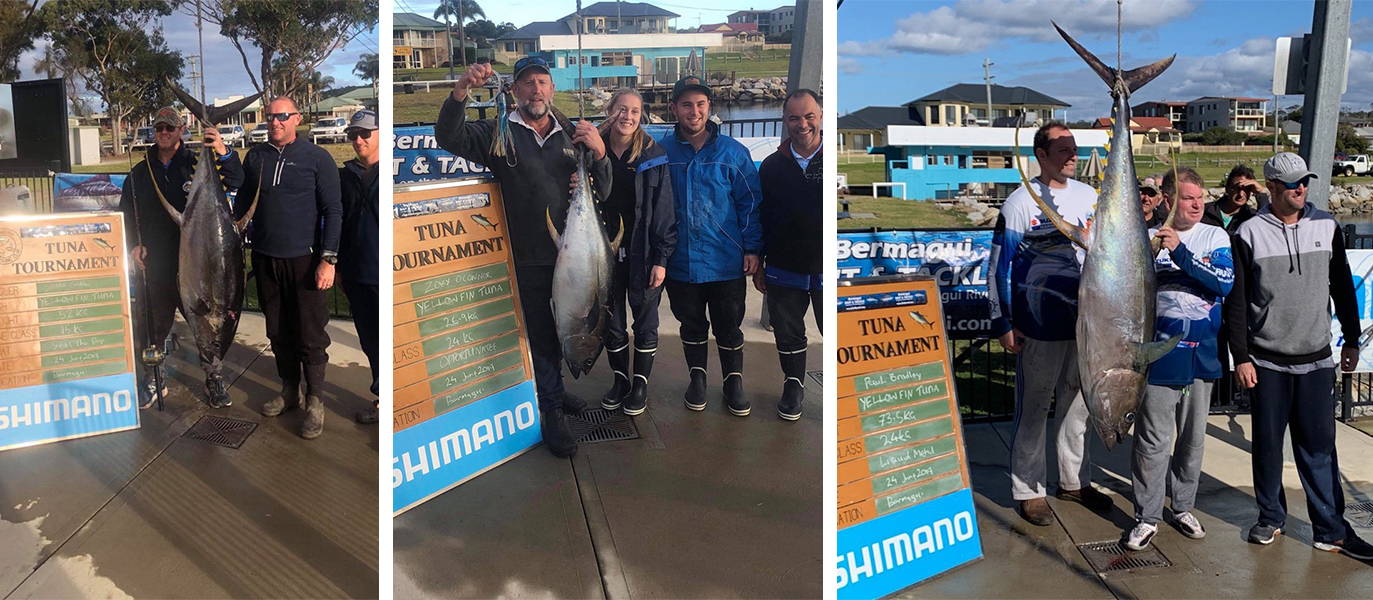 A number of yellowfin tuna have started to show up out from Bermagui this past week with 3 vessels bringing home fish, the biggest going 73kg.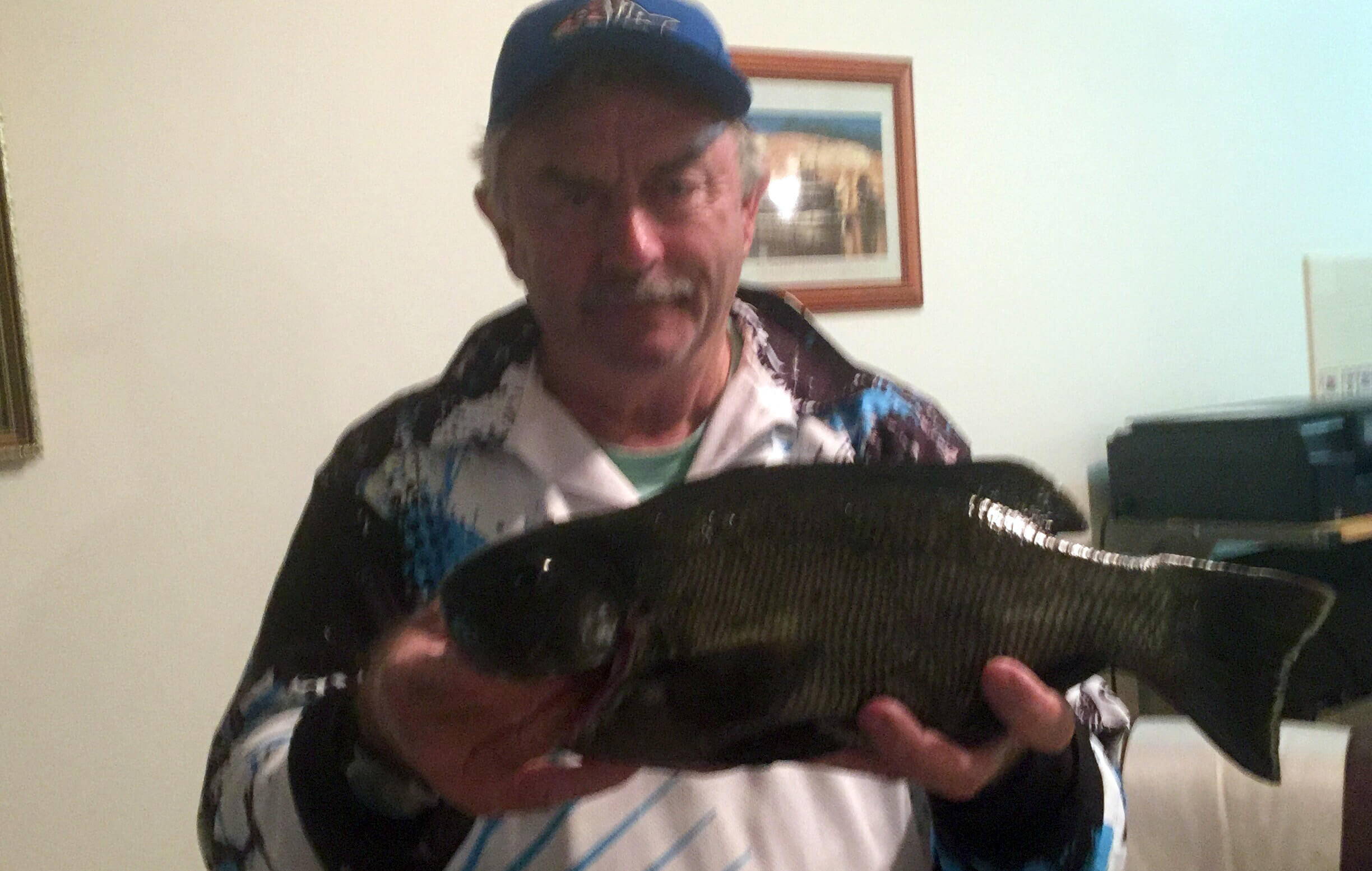 Robert Gill caught this nice black drummer fishing from the beach at Norah Head.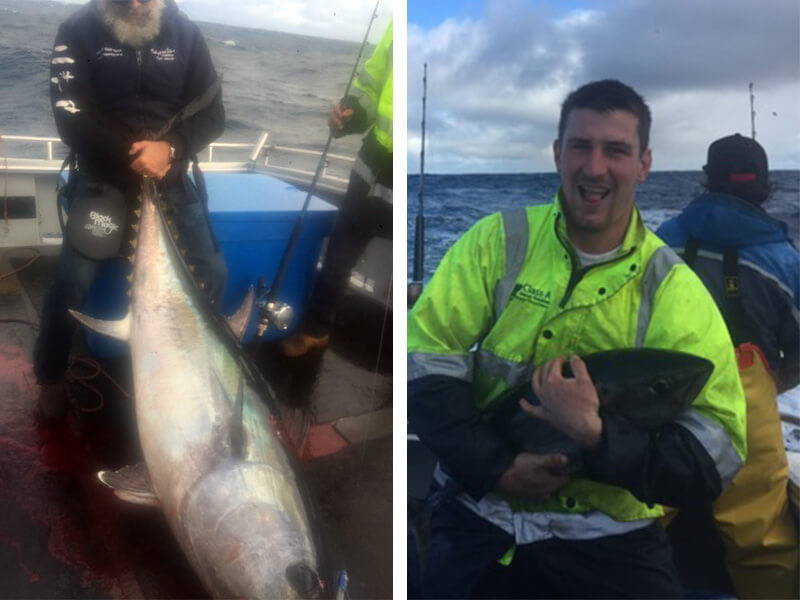 Chris Ellem fished with Mark Sandgren out from Port Mac where Mark landed a cracker tuna of 110kg and Chris managed a nice 15kg tuna.
IFISH WITH TACKLE WORLD SERIES 14
TALKING FISHING - C31 TV - TUESDAYS @8.30PM
Catch "Talking Fishing" on Melbourne's C31 TV (CH44) at 8.30pm each Tuesday night. Staff members David Kramer and Adam Ring together with Steve "Trelly" Threlfull host Australia's only "Live to Air" fishing television program at this prime time-slot. Put Tuesday night's at 8.30 away in your weekly diary of TV shows to watch!
Every day more money is printed for Monopoly than for the US Treasury.


Good Luck with your fishing and stay safe on the water,

The TEAM at Tackle World Cranbourne & Mornington