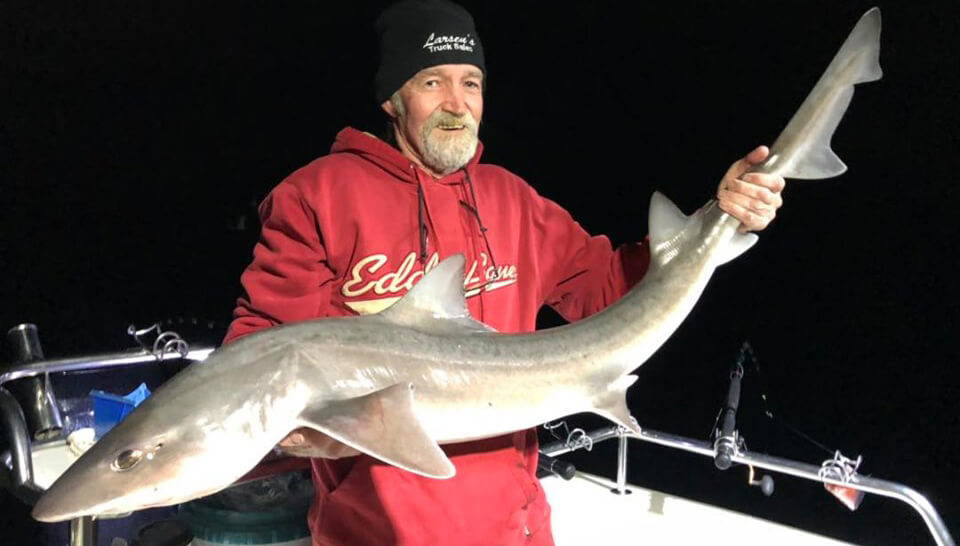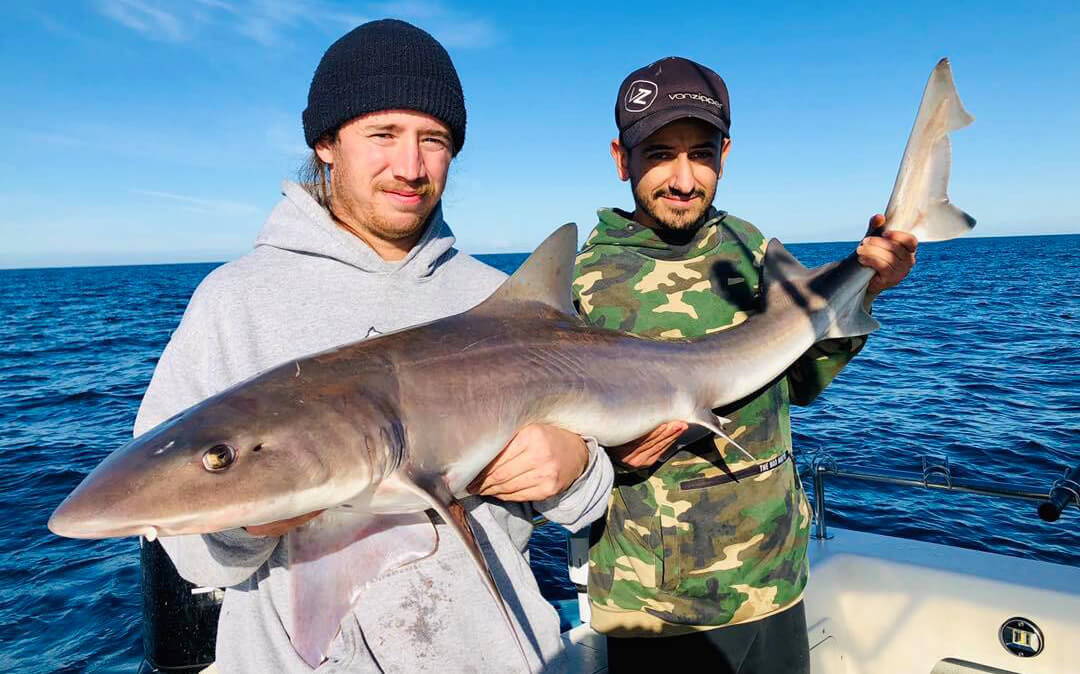 Shaun Furtiere from Think Big Fishing Charters had a couple of great sessions on the Western Port gummies with his customers last week; the biggest for each session being 15kg and 20kg.
Pat Ellaby landed this 'kraken' southern calamari out from Flinders in 11 metres of water; the hood measured 53cm.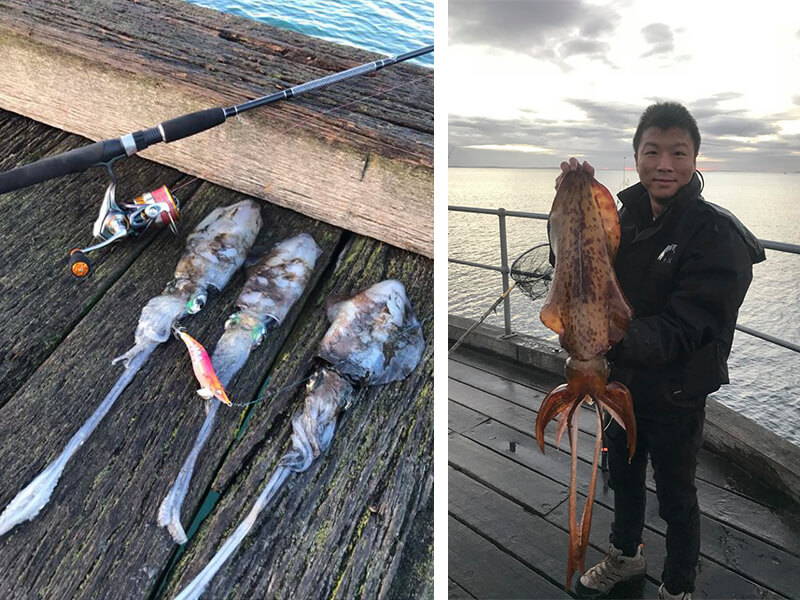 Aj Macdermid reports in from Flinders Pier where he landed 3 ripper squid and while fishing a bloke next to him landed this beast of a squid on a baited jig.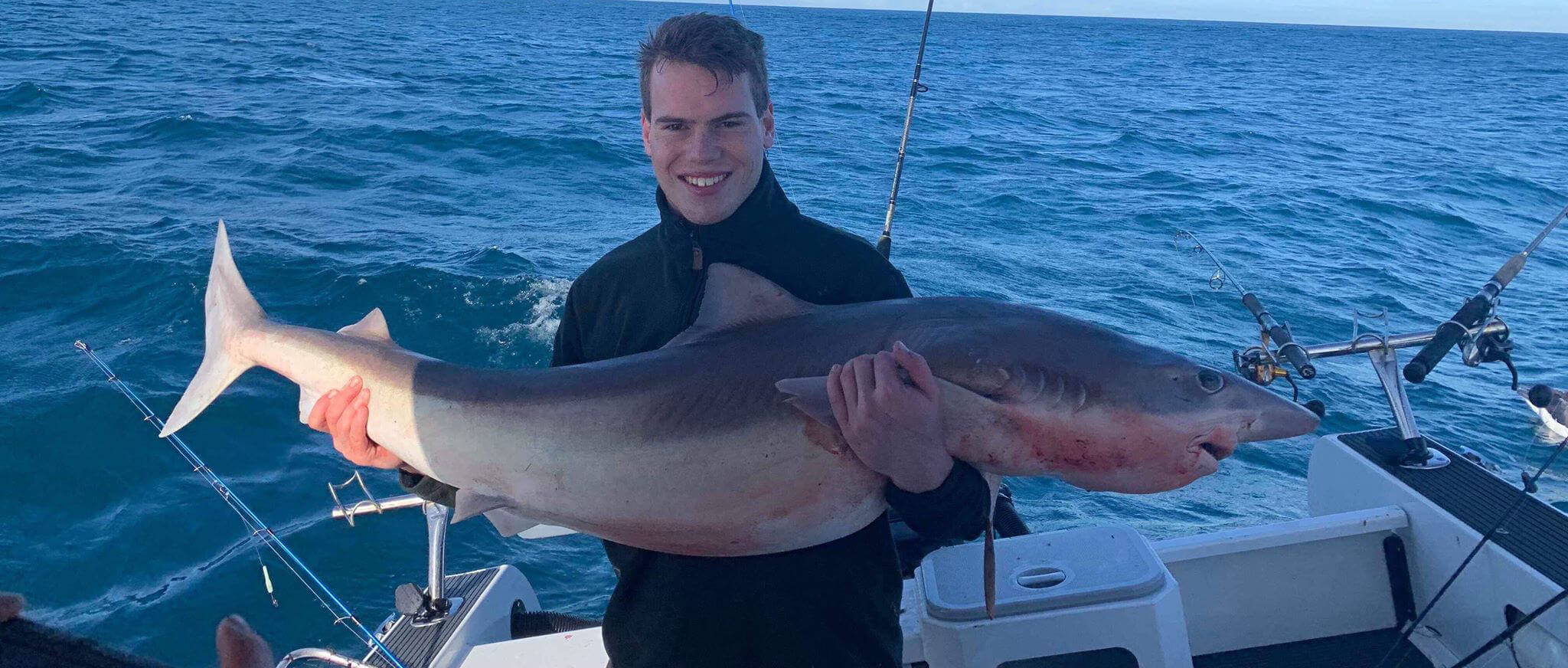 Oscar Stevenson caught this 23kg (gutted) school shark on Sunday in 30 meters of water offshore from Flinders on a wrasse chunk, great work mate!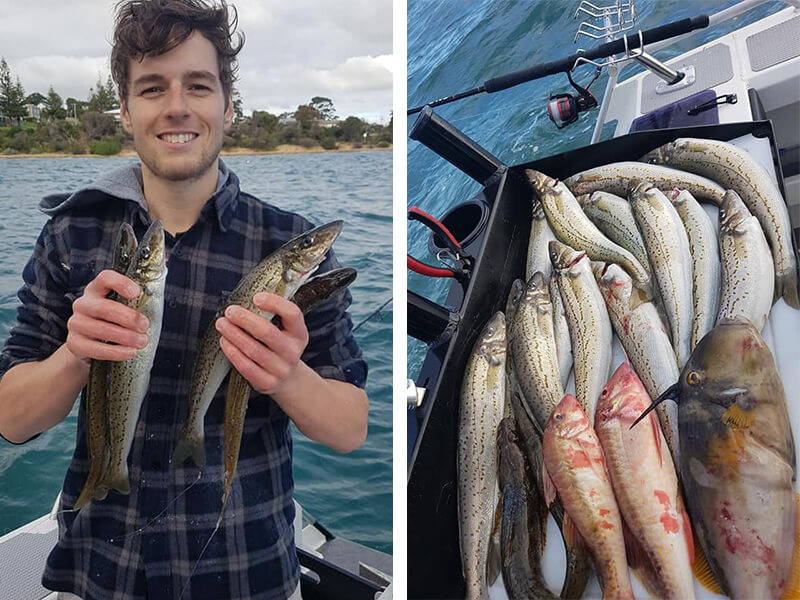 Heath Hamilton and a couple of mates fished Cat Bay landing a nice bag of whiting to 42cm caught on pipi and squid.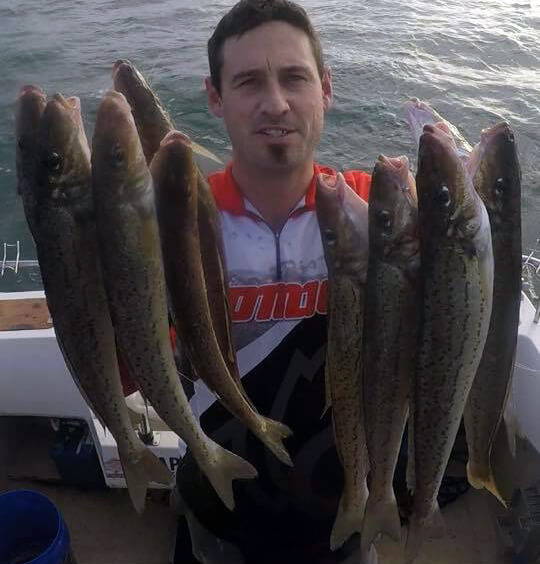 Julian Rennie headed to Tortoise Head and found some fantastic whiting in 4 metres of water using squid strips for bait.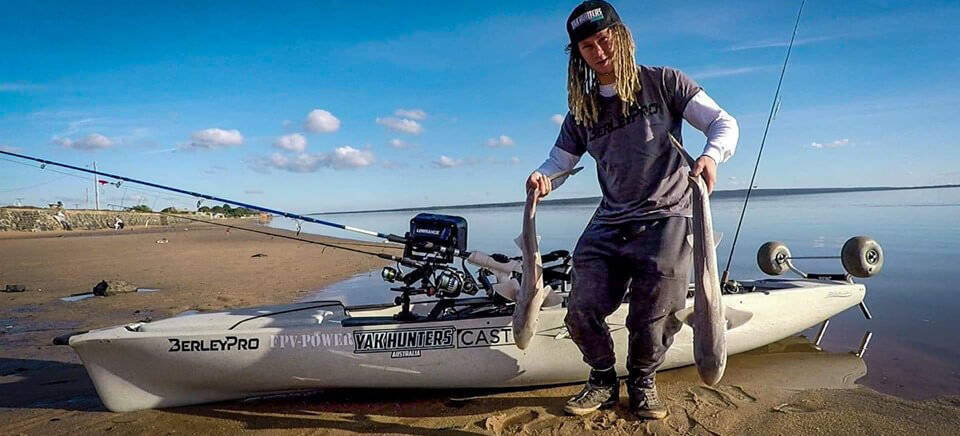 Tyler Hotchkin fished out from Lang Lang chasing gummies and managed 8 legal sized gummies in total and kept 2 for a feed; mantis shrimp and prawns were the stand out baits.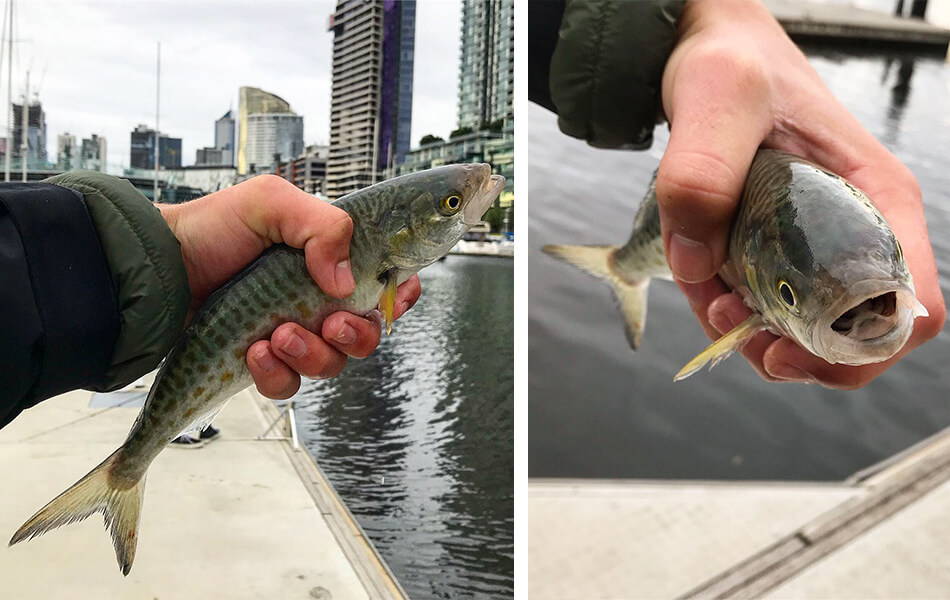 Jack fished Docklands last week and landed some nice salmon using pilchards for bait.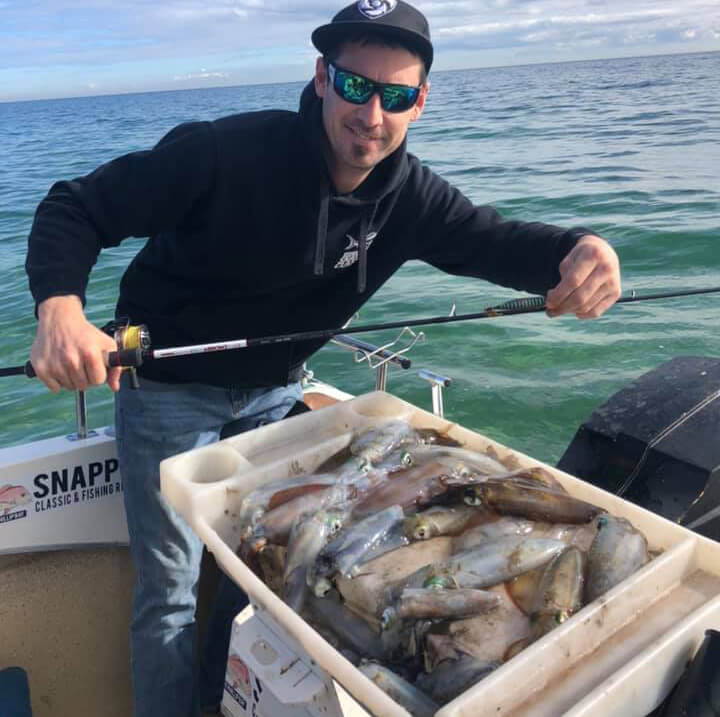 Julian Rennie and Scotty fished from Mt Eliza to Mornington and found a good feed of squid in 4 metres of water.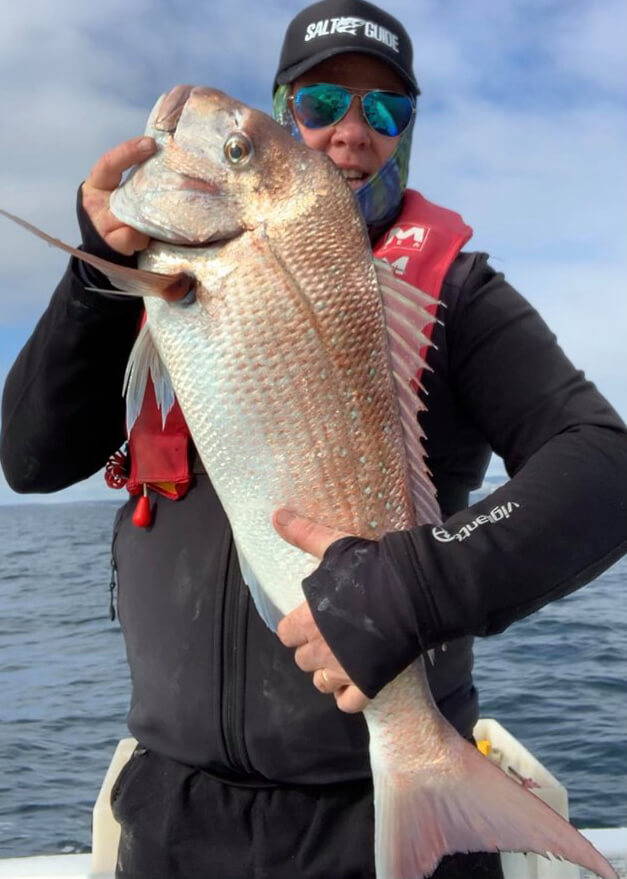 Ian Whiteside landed this cracking snapper while fishing out from Mornington in 22 metres of water on a whole California squid.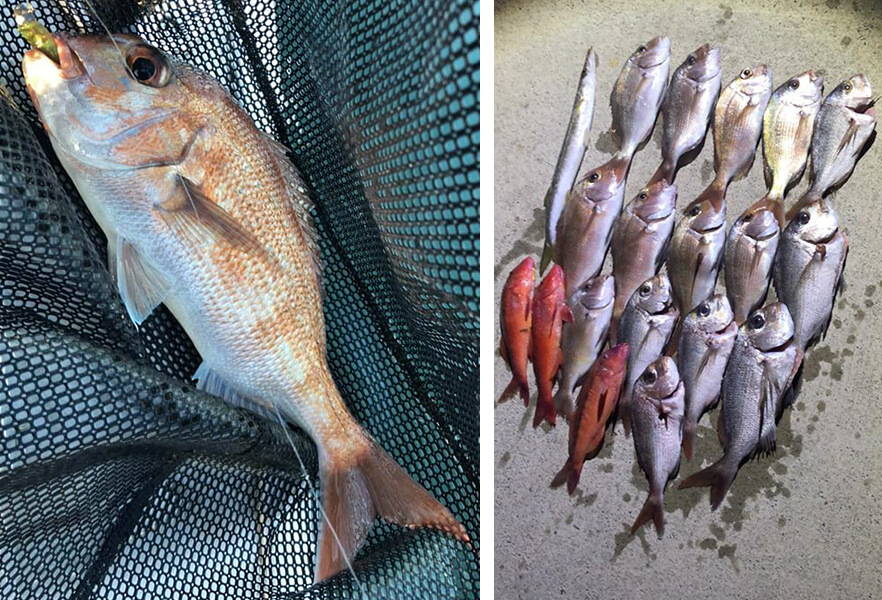 Dean Stacey and Trent Forster fished out from Mornington last week in 4 metres of water and landed a nice bag of pinky snapper and red mullet between them using soft plastics.
Kristian and Will had a great time on the squid out from Safety Beach on Sunday, they were all done with a double bag in under an hour.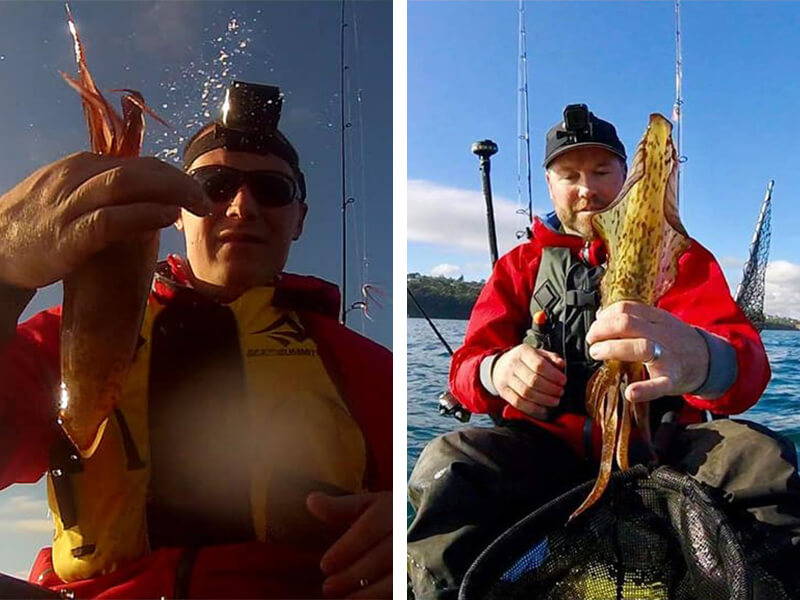 Karl Wilkinson and Brendon Hogg smacked the calamari off Safety Beach on Saturday afternoon with green and red jigs doing the best.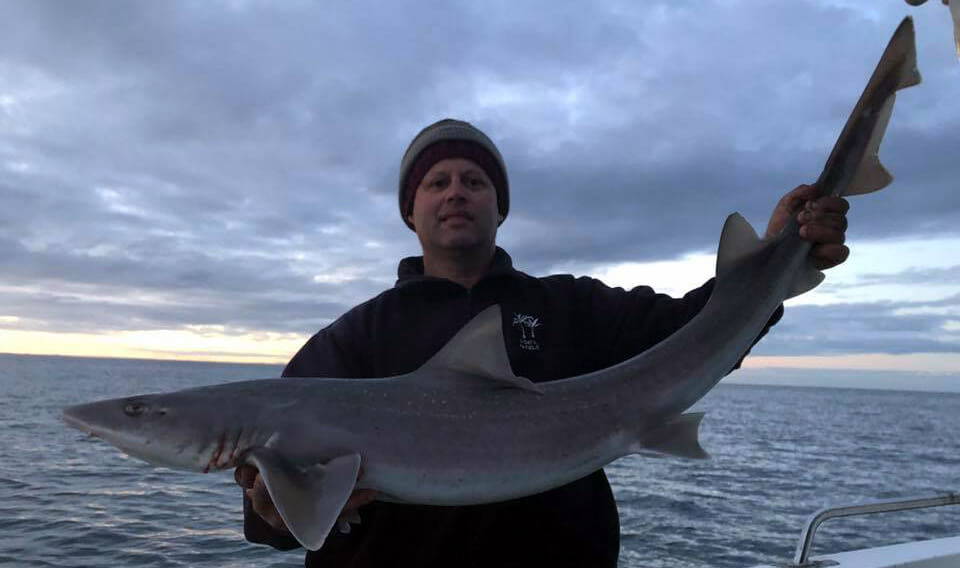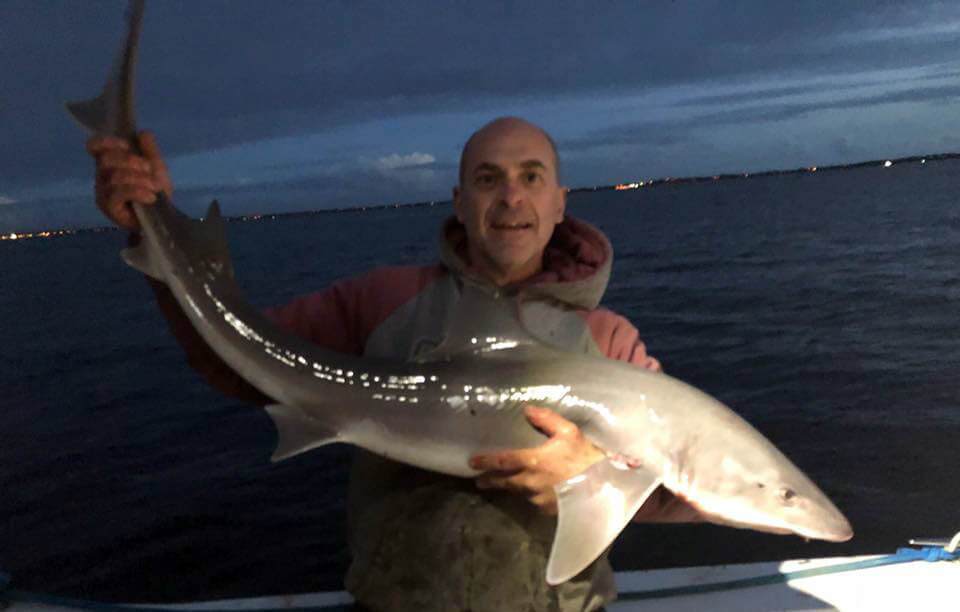 Sammy V and Robby B fished near Buoy 3 out from Portsea landing a nice gummy each at 10kg and 14kg.
Daniel Zagami from Fish On Charters and a few mates found a good feed of whiting out off St Leonards, great work guys!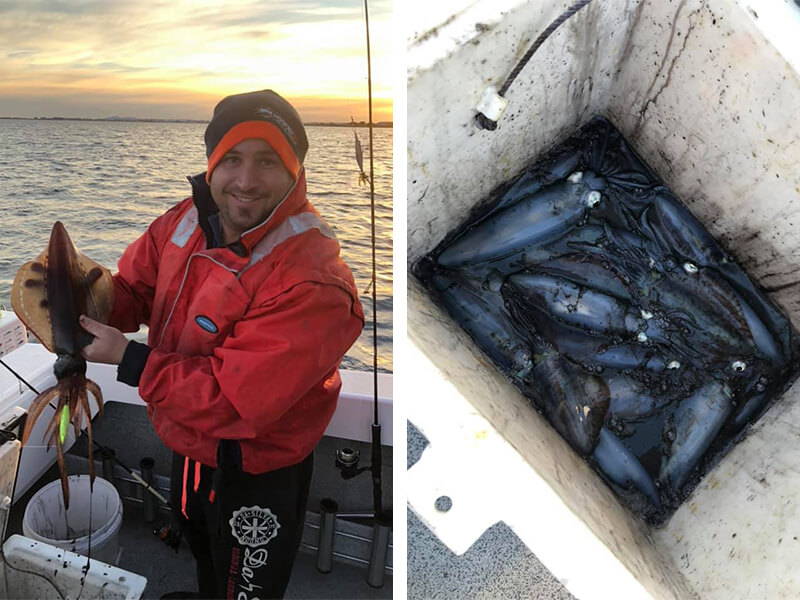 AJ Azzopardi and a couple of mates fished out from Altona in 6 metres of water and managed a 3 way bag out on some nice squid.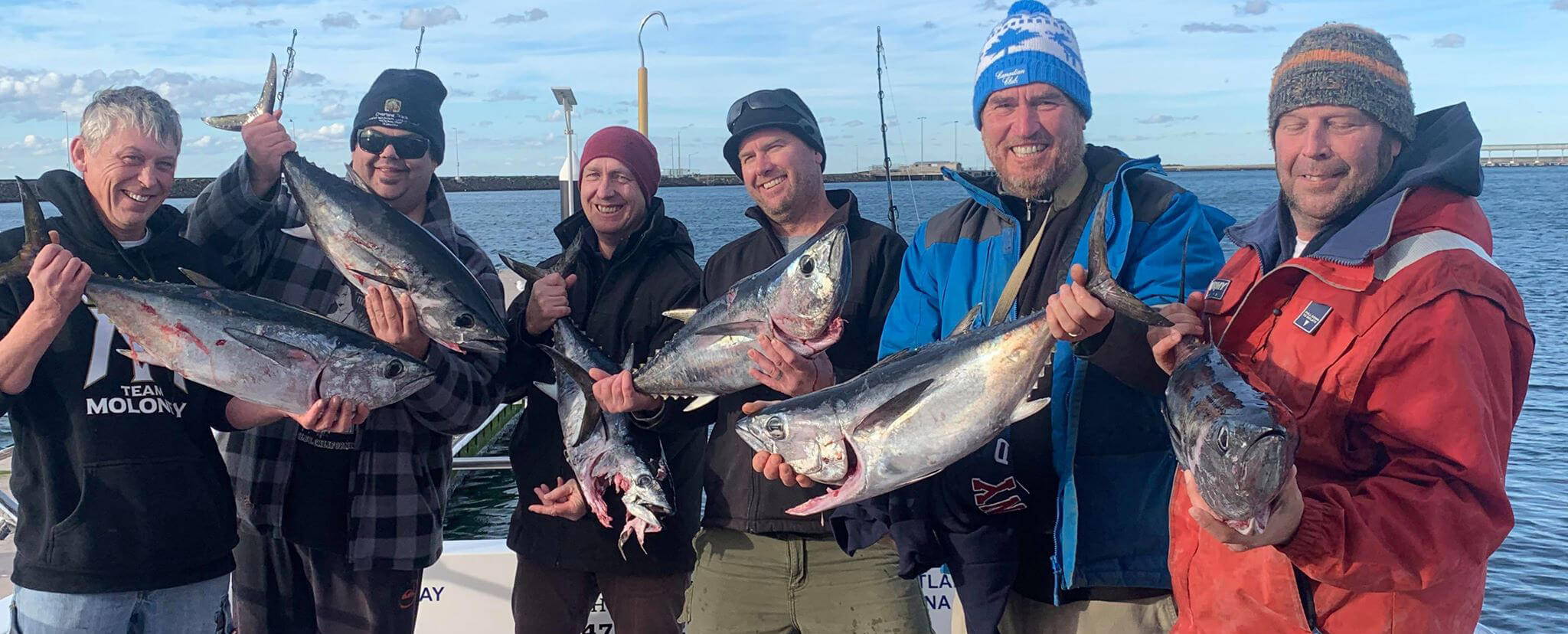 Daniel Zagami from Fish On Charters had a fantastic session on the school tuna out from Portland with his customers this week.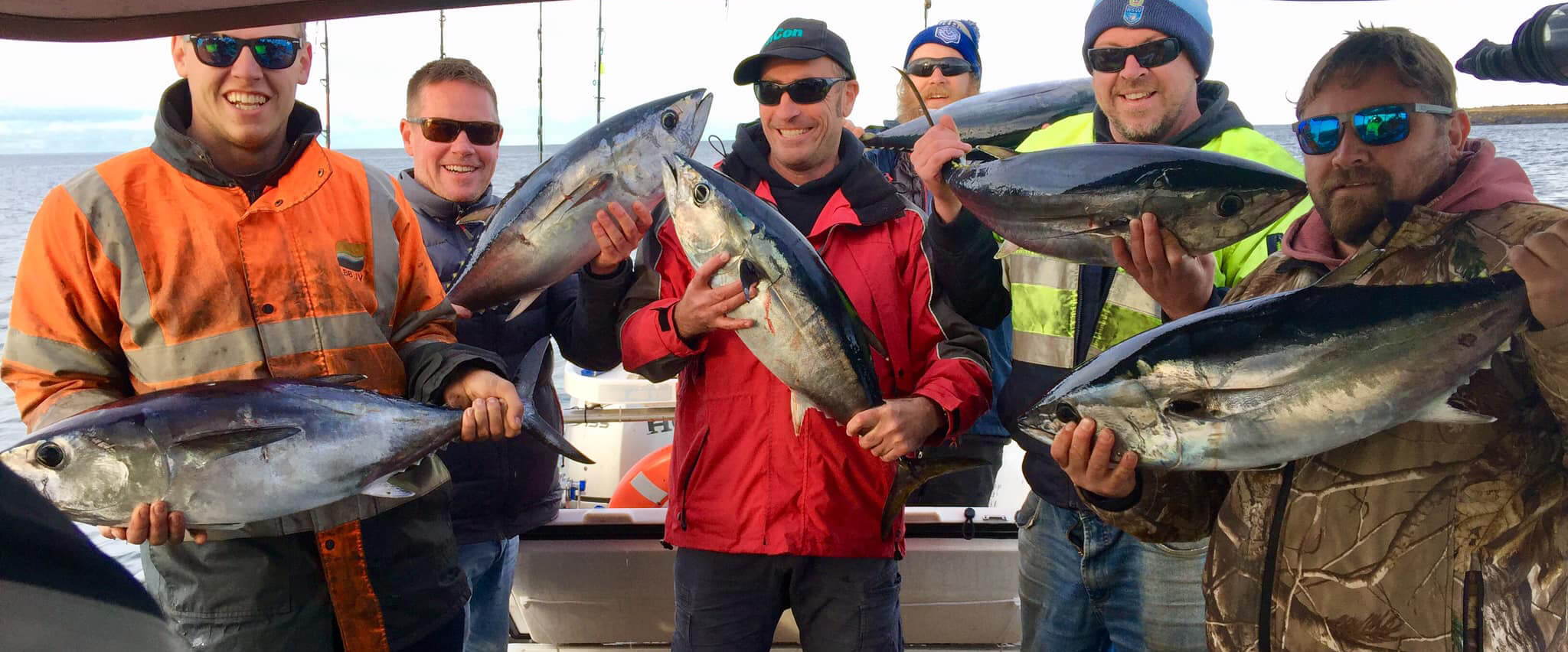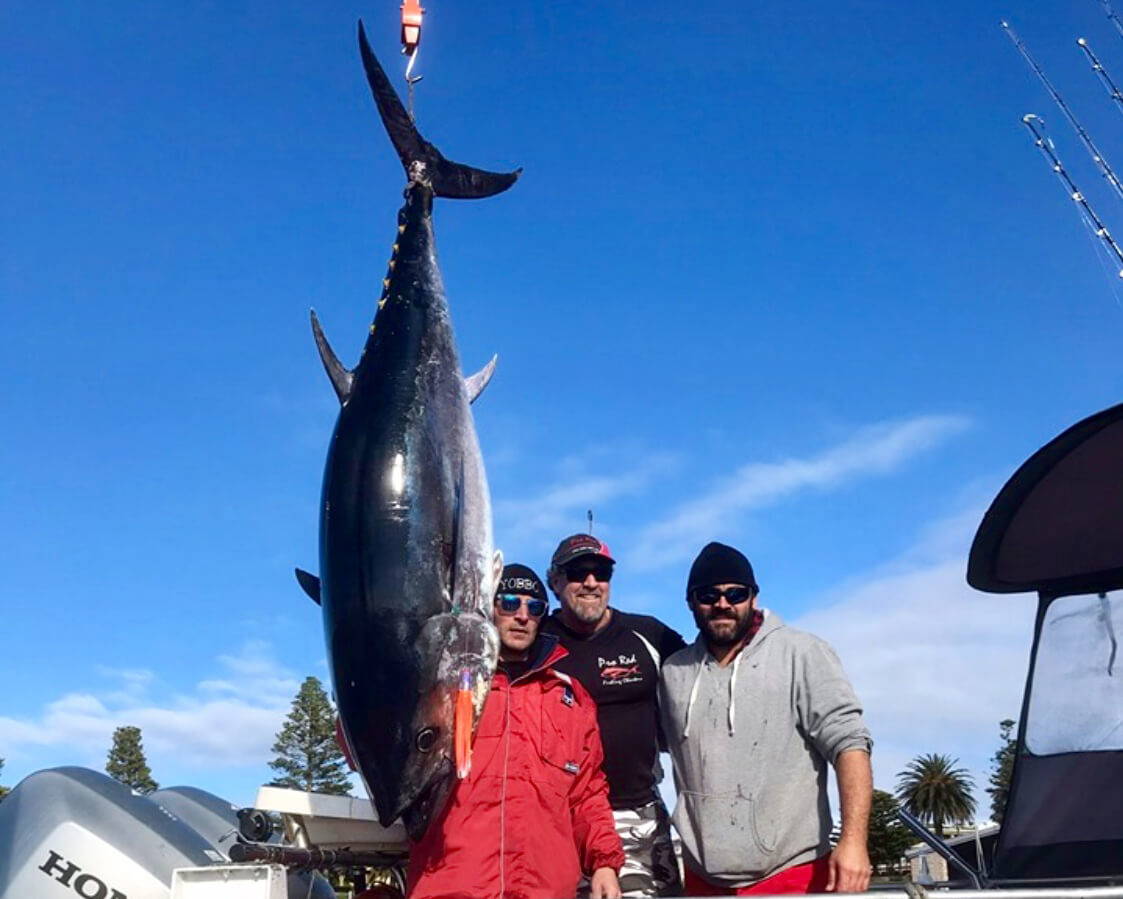 Jayson Turner from Pro Red Fishing Charters had some great sessions on the Portland tuna this past week with all customers getting a feed but the highlight was their 110kg barrel caught on Friday by customers Sean Carter and Simon Minto, well done all!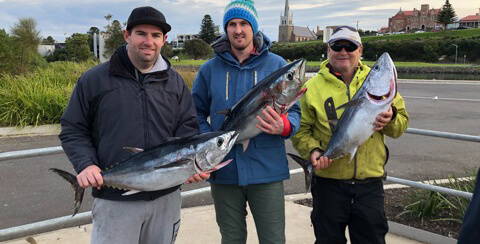 Ryan Boyle and the lads hit Portland on Monday and cleaned up on the Portland school tuna, love ya work guys!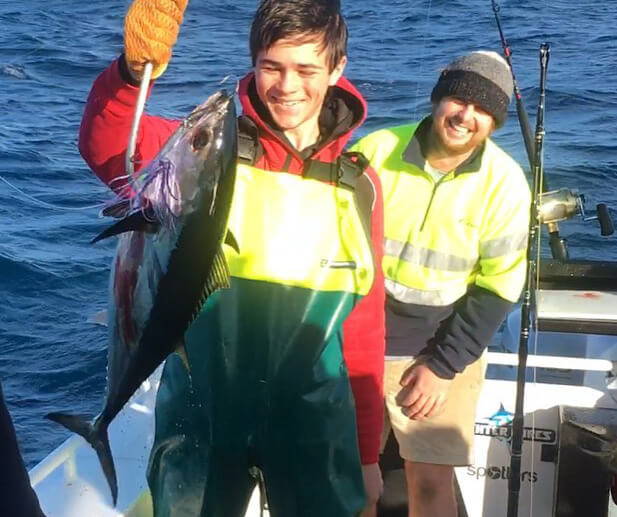 Simon Rinaldi from Red Hot Fishing Charters had a nice session on the school tuna at Portland this week with non stop SBT action for his customers.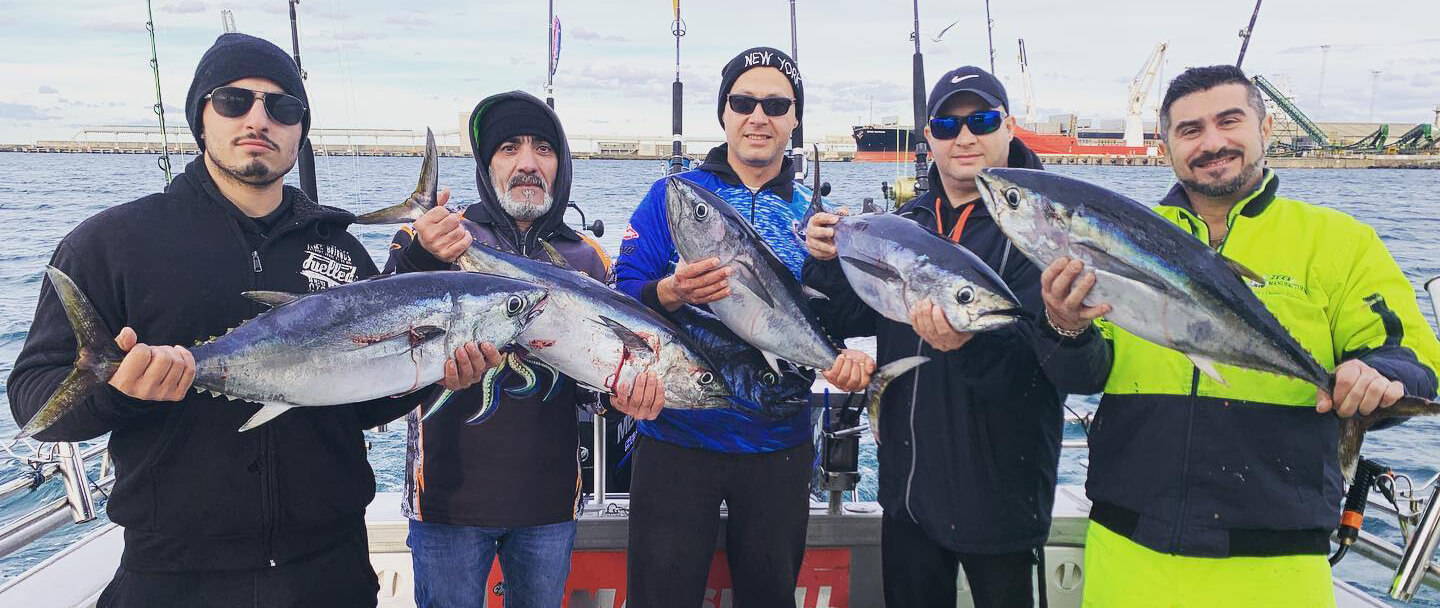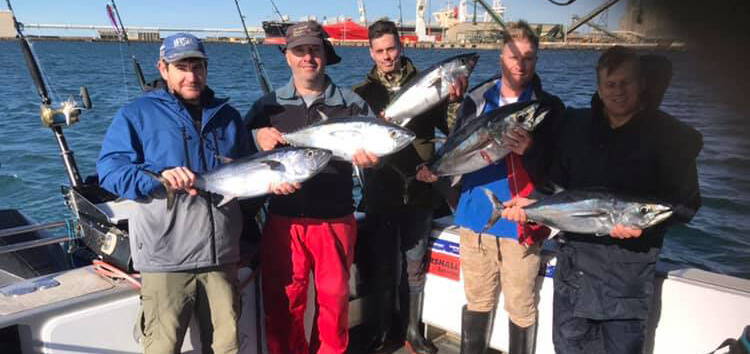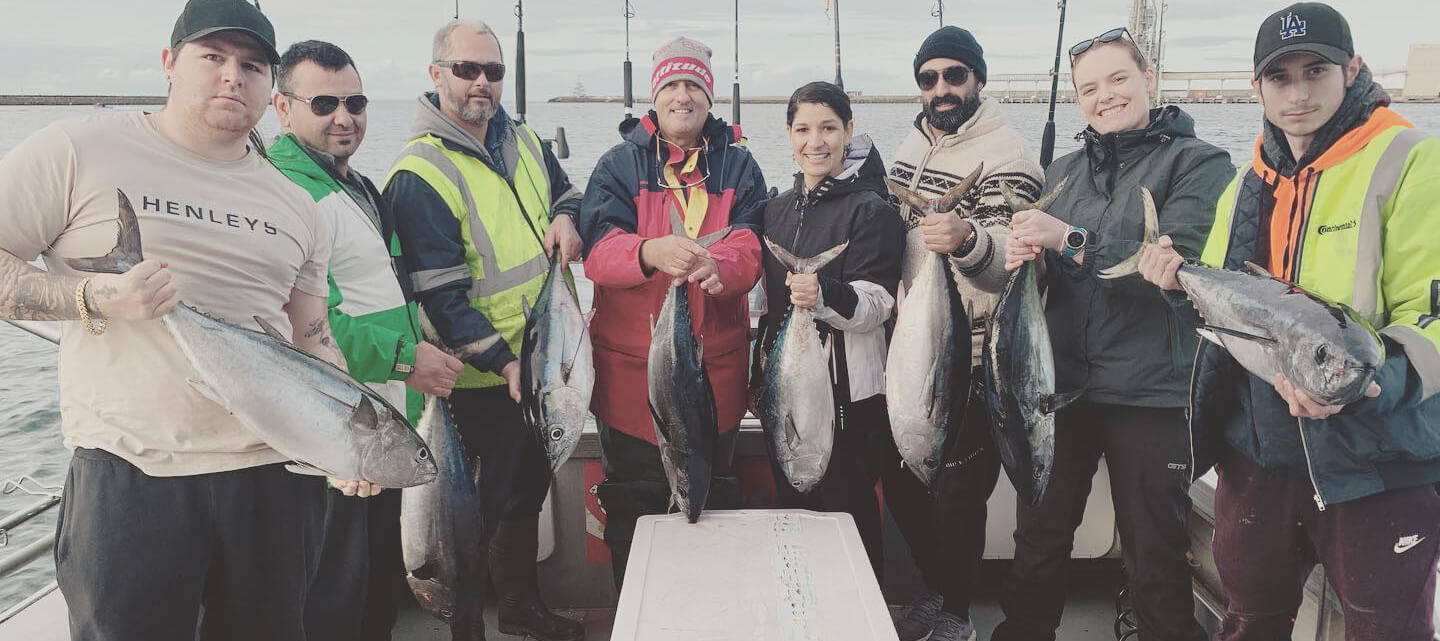 Matt Cini and the Reel Time Fishing Charters crew have had some cracking trips out from Portland on the tuna this past week with plenty of school fish for all on board to enjoy.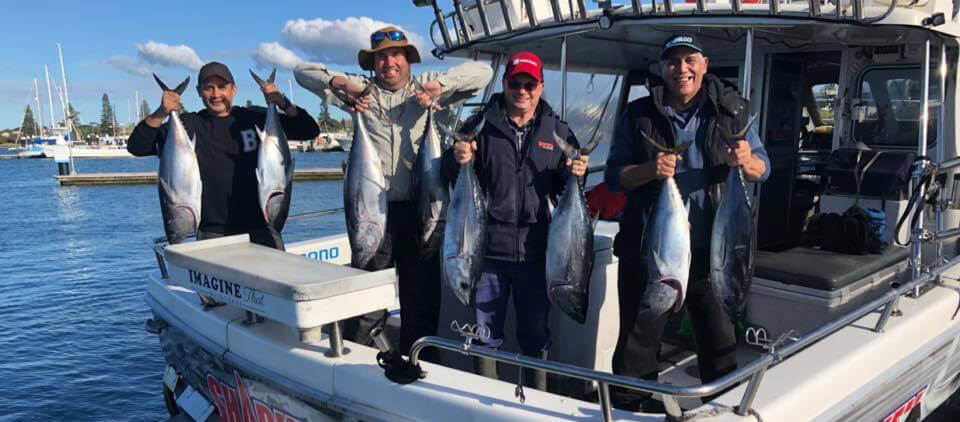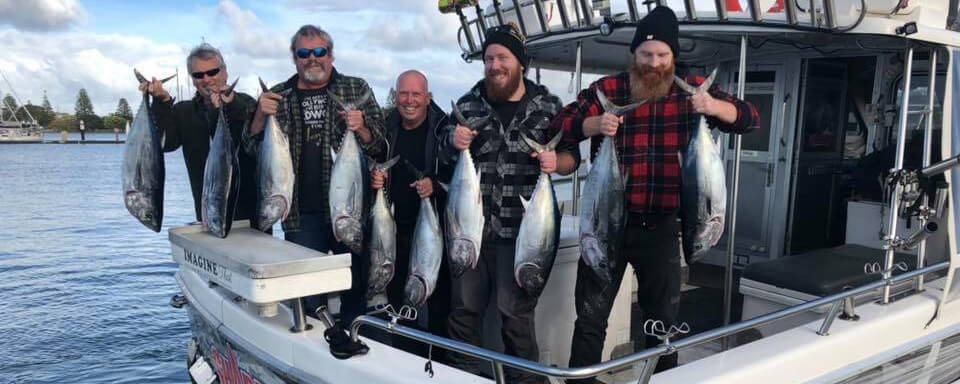 Rob and Dylan Mizzi from Sharkmen Fishing Charters found plenty of tuna for their customers out from Portland this week.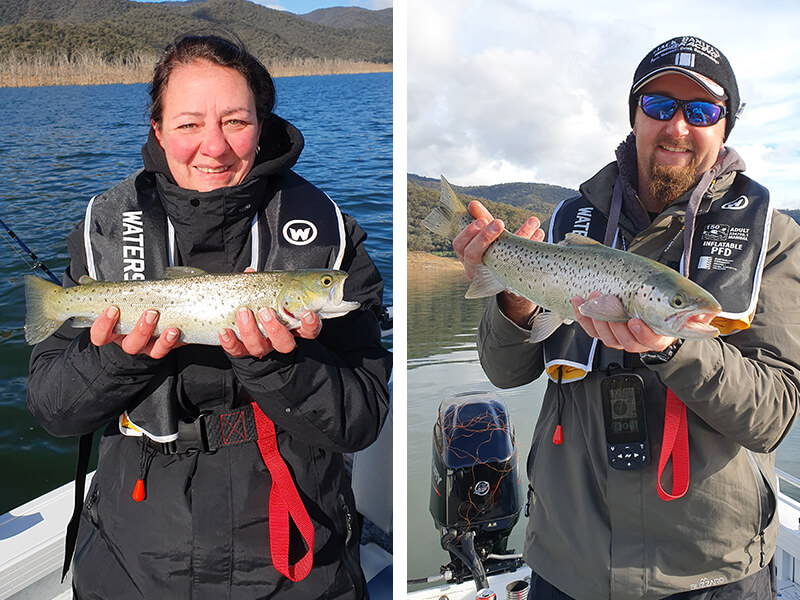 Staff member Adam Fraser and Kylie Rowe have spent the past week at Lake Eildon catching good numbers of brown trout to 3lb and small redfin all on pink Tassie Devils and deep diving minnows.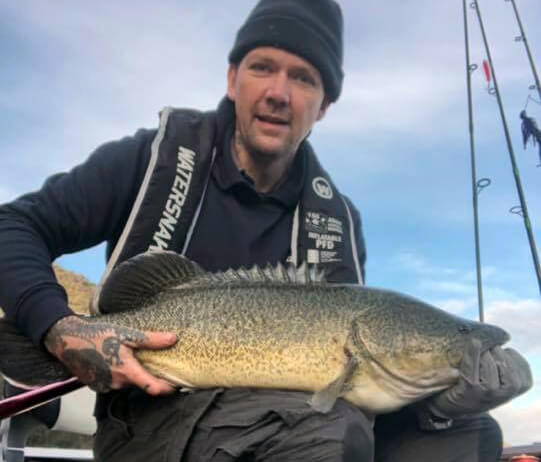 Daniel Power landed this beautiful Murray cod of 78cm caught on a big soft plastic.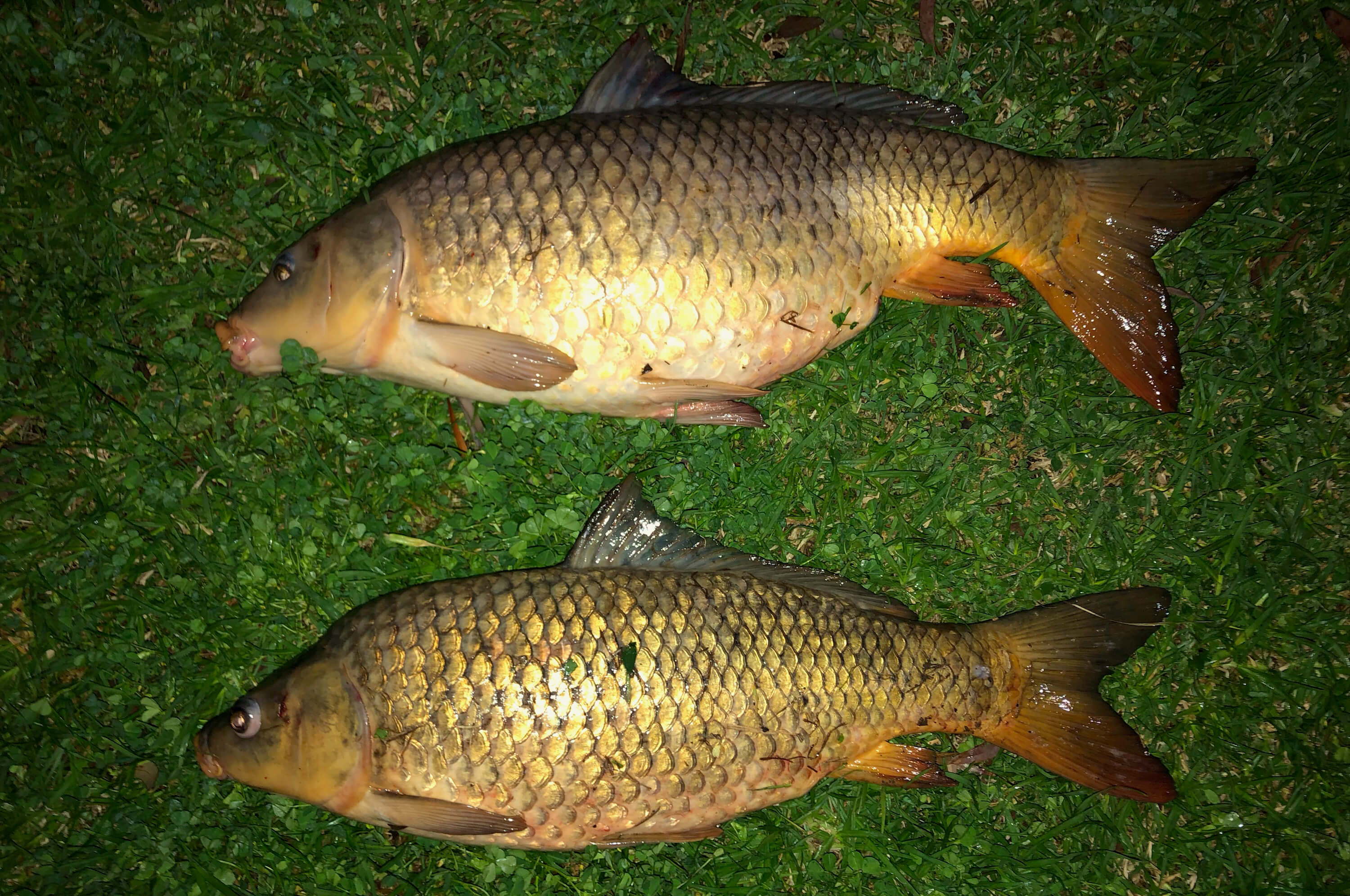 Julian Racolini found some chunky carp fishing the Maribyrnong river near Sunshine last week using corn for bait.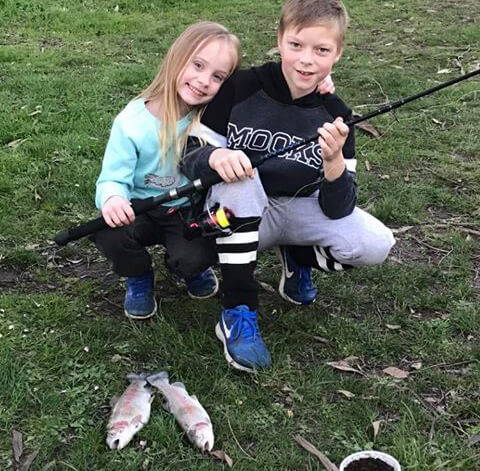 Craig Maloney took his kids Zakiya (9) and Tigerlily (6) and had a ball catching a couple of nice rainbow trout using worms at Lillydale Lake.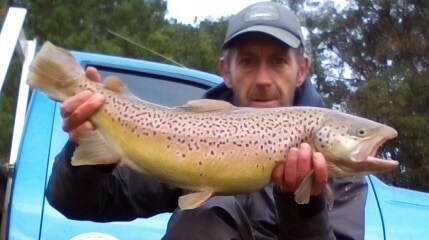 Matt Tormey landed this cracking brown trout from Eildon Pondage this week.
Andrew Ketelaar managed to find some nice bass fishing soft plastics and vibes into structure and towards the bank at Blue Rock Lake this week.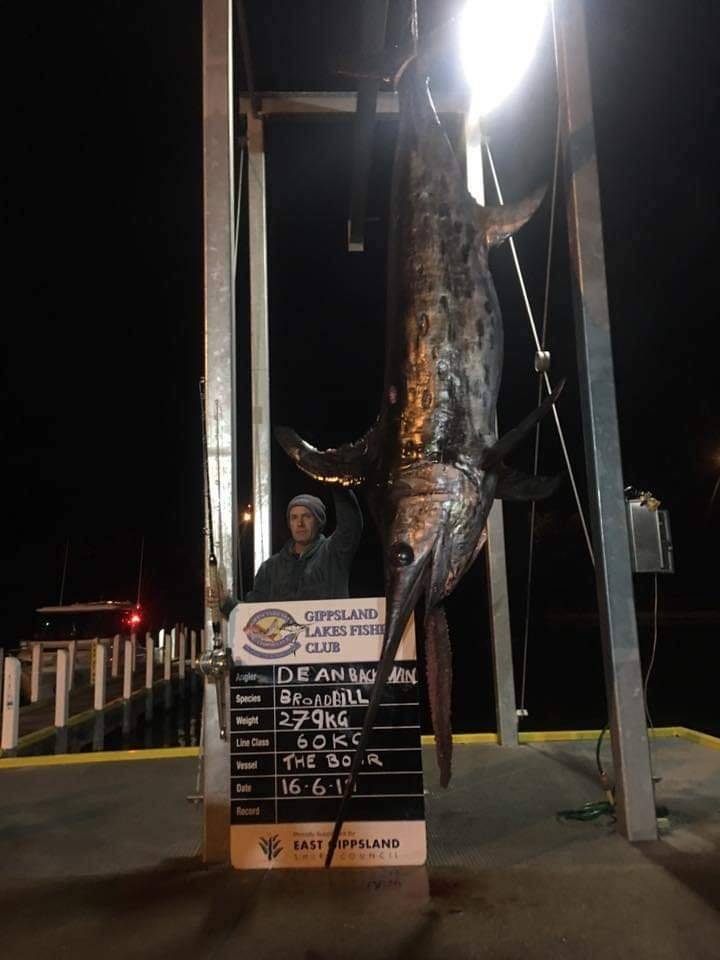 Congratulations to Dean and crew on this monster 279kg sword caught from out off Lakes Entrance.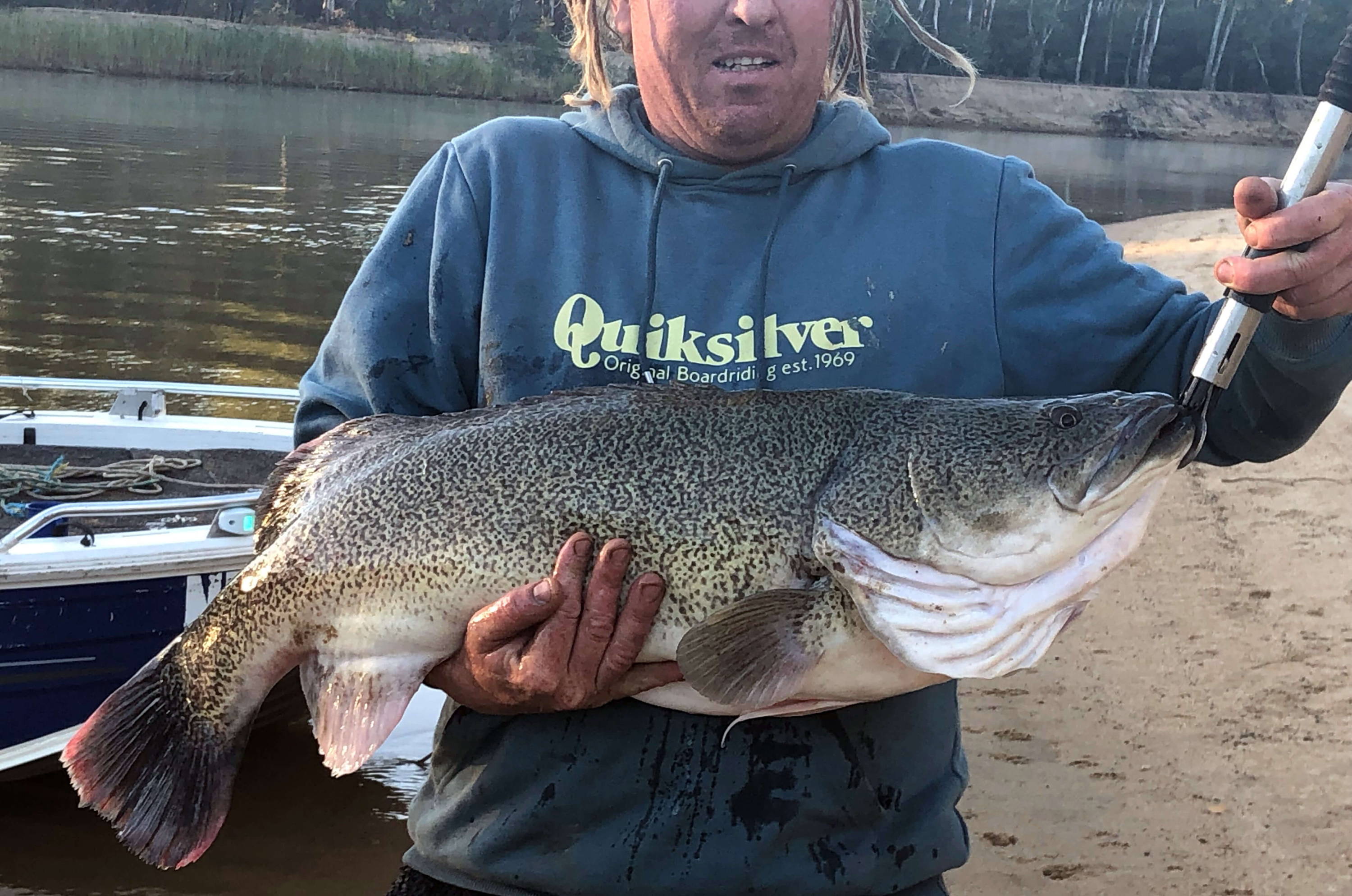 Adam landed this beautiful Murray cod fishing the Murray River at Yarrawonga, the fish measured 90cm.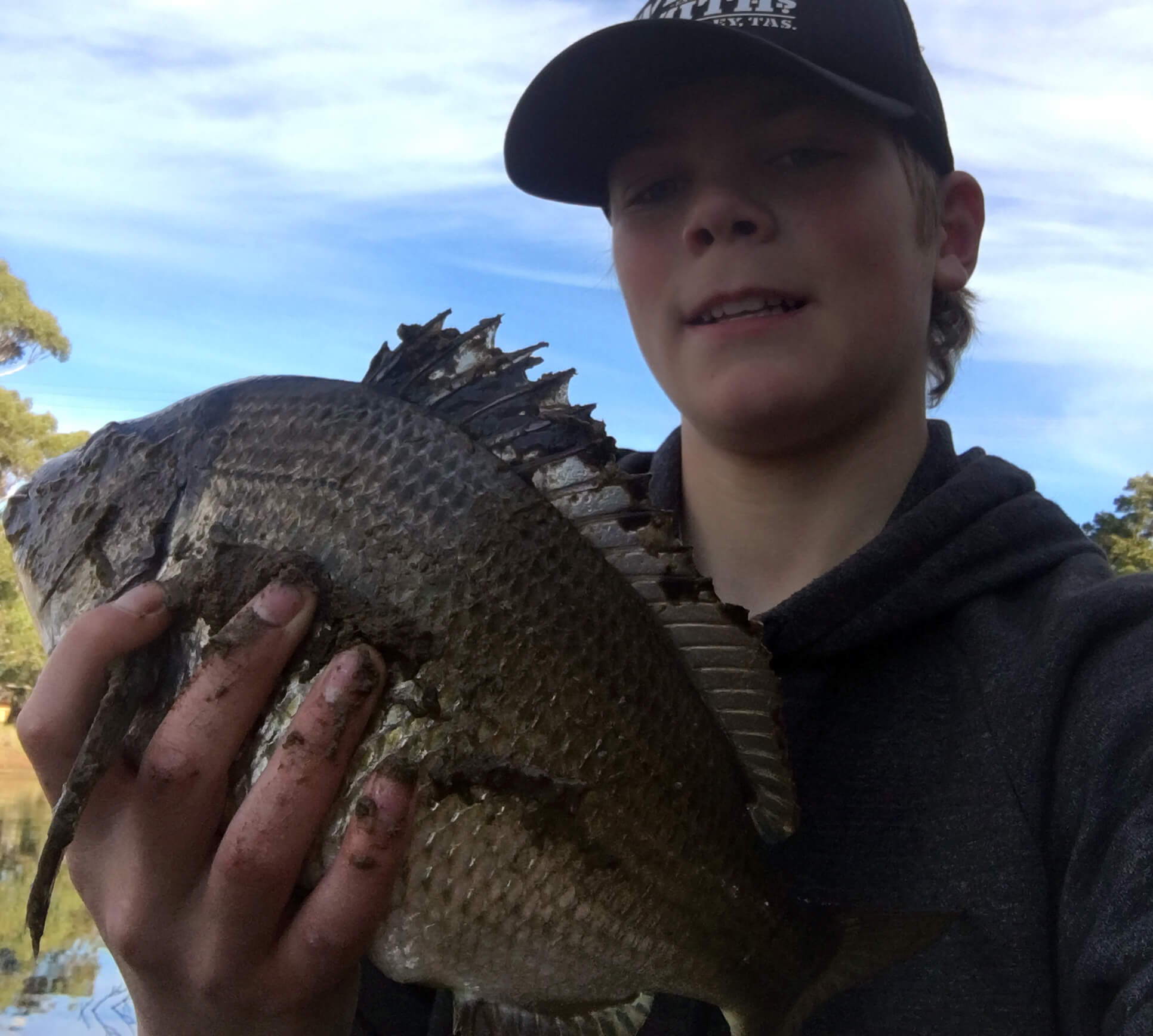 Owen Fraser caught this solid bream on a Zman Slim SwimZ fishing the Lauderdale Canal in Tasmania.
Shaun caught this monster spanish mackeral on a live garfish fishing out from Darwin.
IFISH WITH TACKLE WORLD SERIES 14
TALKING FISHING - C31 TV - TUESDAYS @8.30PM
Catch "Talking Fishing" on Melbourne's C31 TV (CH44) at 8.30pm each Tuesday night. Staff members David Kramer and Adam Ring together with Steve "Trelly" Threlfull host Australia's only "Live to Air" fishing television program at this prime time-slot. Put Tuesday night's at 8.30 away in your weekly diary of TV shows to watch!
Hong Kong has the most Rolls Royce's per capita.


Good Luck with your fishing and stay safe on the water,

The TEAM at Tackle World Cranbourne & Mornington