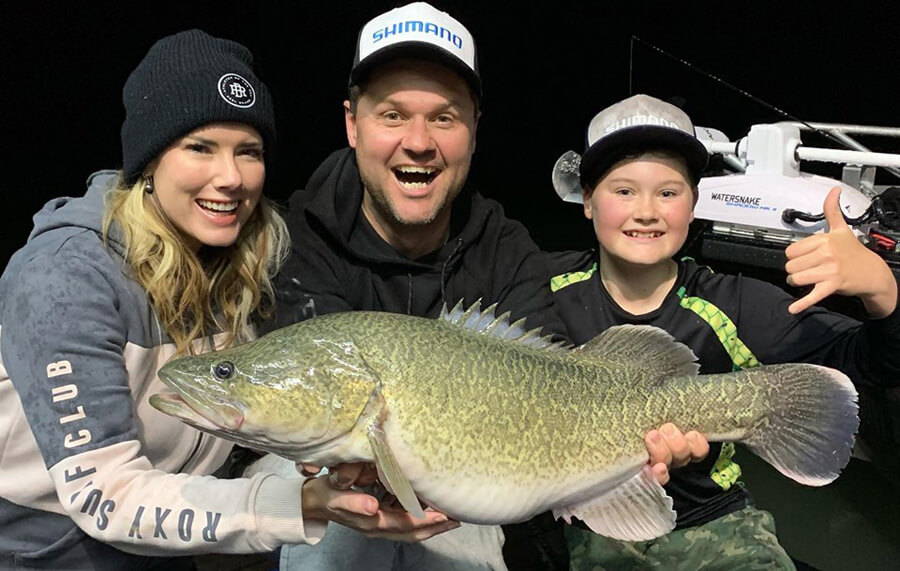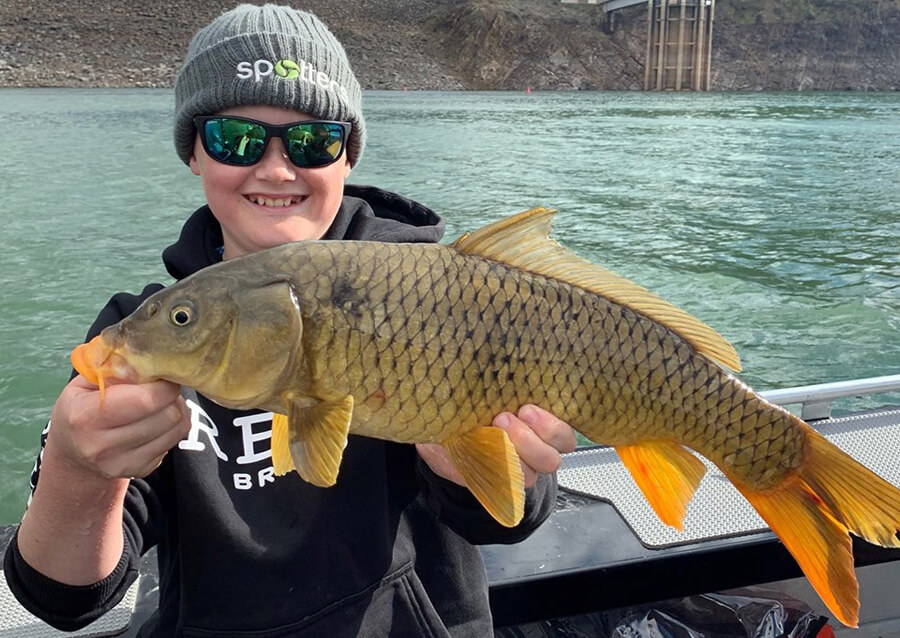 Paul, Christy and Jet fished Lake Eildon for 4 days over the Queens Birthday long weekend with the Babi Stabi and stayed on a house boat. After getting some fantastic advice on where and how to catch some fish from Cranbourne staff member Greg Smith they managed some lovely fish to top off their weekend away. While trolling the best lures for trout were Tassie Devils in No.55 colour and cod took the Mega Stump Jumper in a green colour. Fishing off the back of the house boat produced the best results however with good numbers of European carp caught on chilli cabana and the highlight was Jet catching his first Murray cod on an unweighted chicken thigh fished off the back of the house boat that measured 72cm.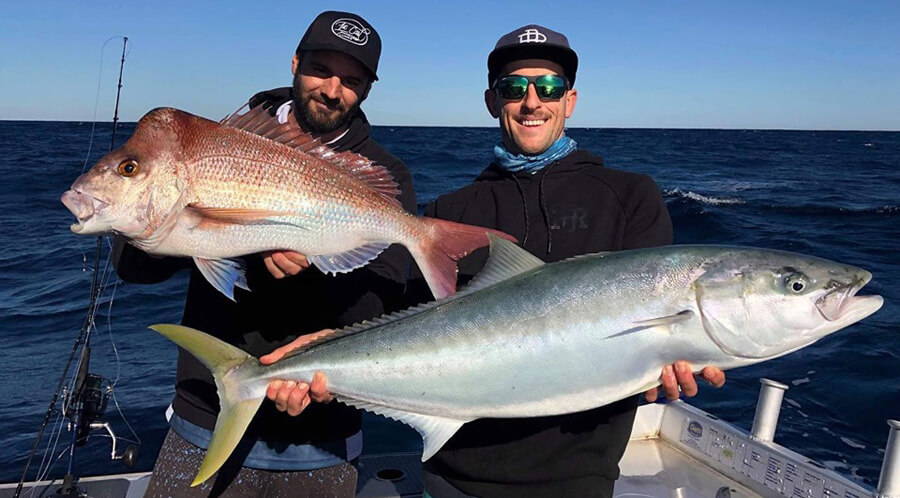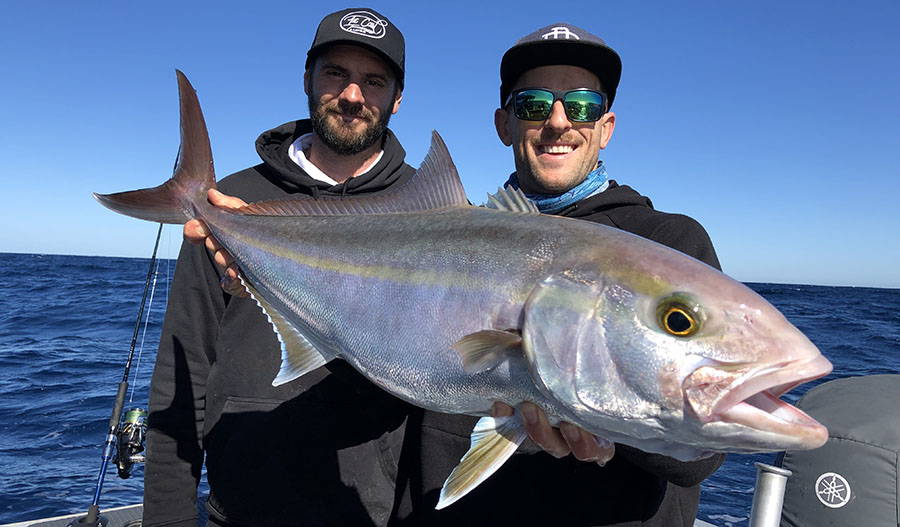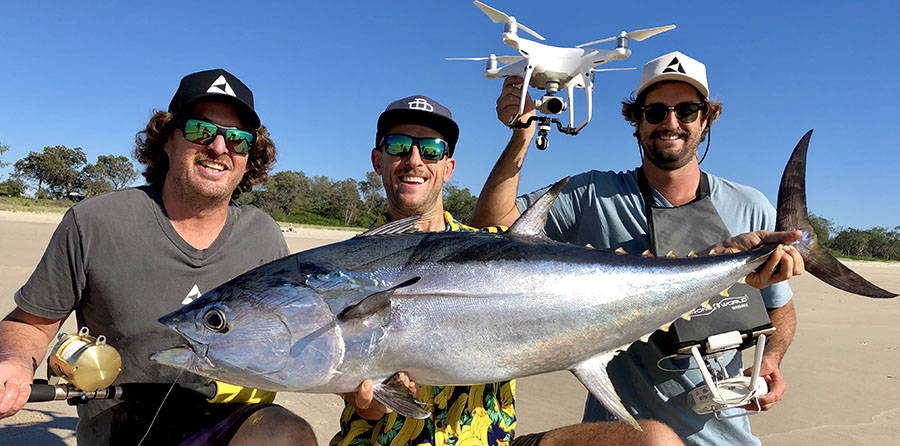 When the fish are on you can't turn down an opportunity so with Paul unable to film IFISH producer Tom Hughes flew up to Ballina, NSW to hook up with local angler Matthew Saad who gave the IFISH TV crew the heads up of the hot bite only 5 days prior. The boys hit the water targeting amberjack in 120 metres of water using fresh slimey mackeral on Gamakatsu 8/0 big bait hooks and managed one amazing amberjack before they were plagued with big yellowtail kingfish (oh no!). The next day the IFISH TV crew drove north to Fingal Head and caught up with Jaiden Maclean and Byron Leal the creators of the "Sky Rigger" drone fishing device and within 10 minutes of hitting the beach the guys had spotted 2 big long tail tuna on a bait ball 350 metres from the shore using the drone. They quickly brought the drone back and hooked on a fresh pilchard on a single Gamakatsu 6/0 circle hook and dropped the bait 5 metres ahead of the tuna and they were on! 20kg of amazing land based long tail tuna, a first for Tom and a cracking fish.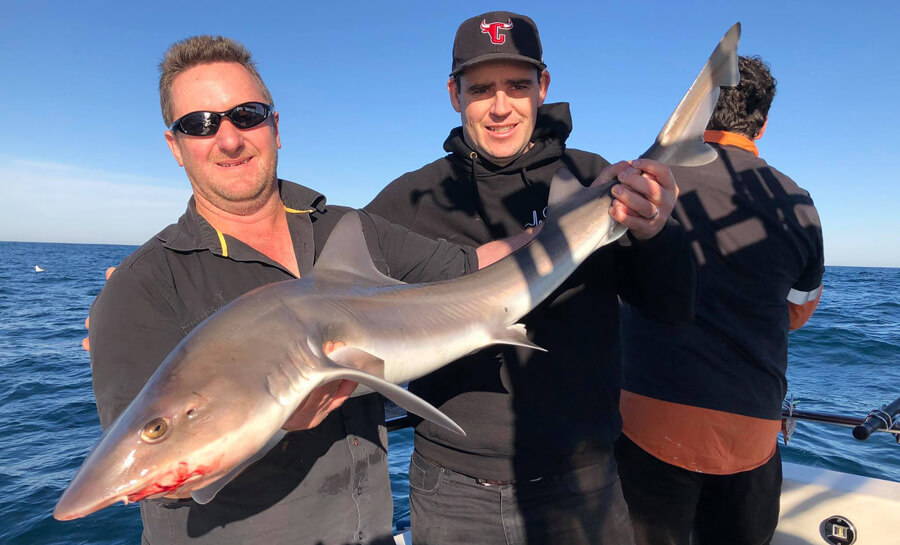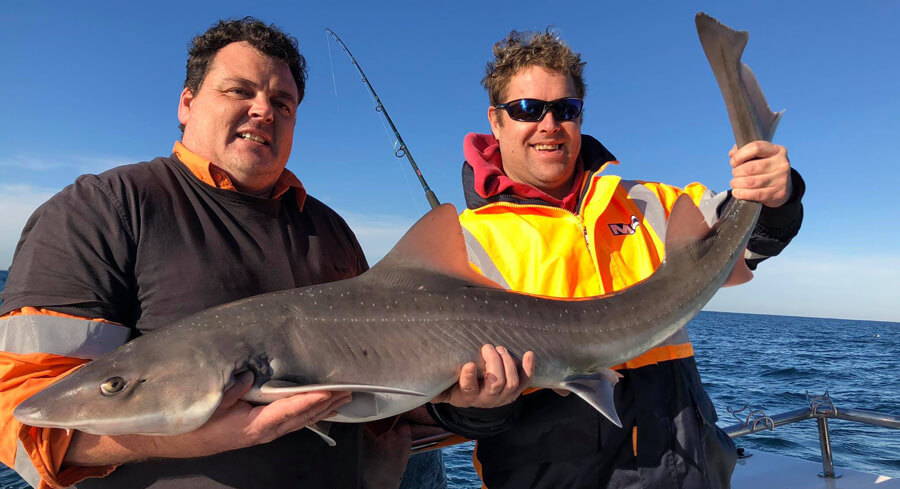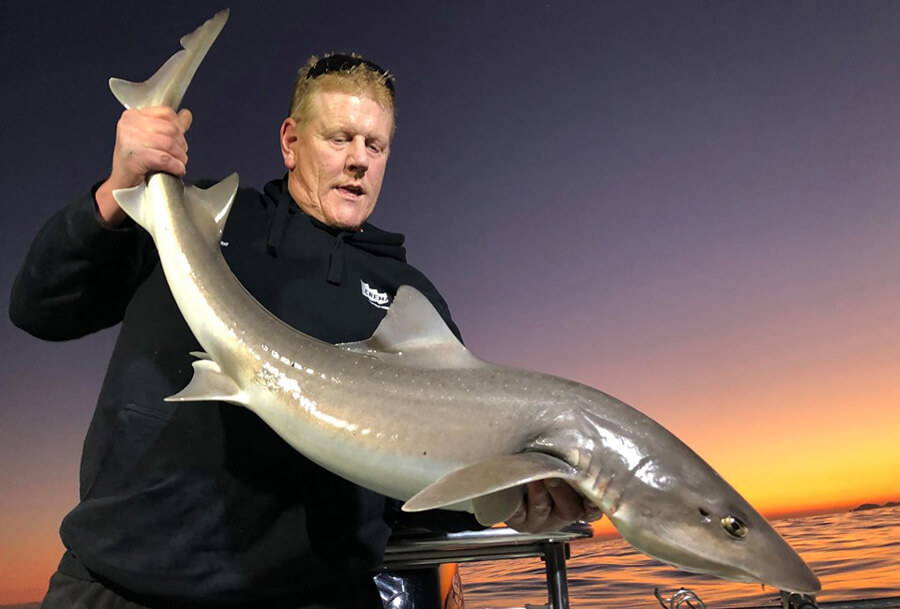 Shaun Furtiere from Think Big Fishing Charters and his customers had a couple of fantastic sessions on the gummy sharks over the last week fishing around Western Port.

Reece, Tyler and James had a fantastic session on the gummies and school sharks fishing the Western Entrance on Saturday night.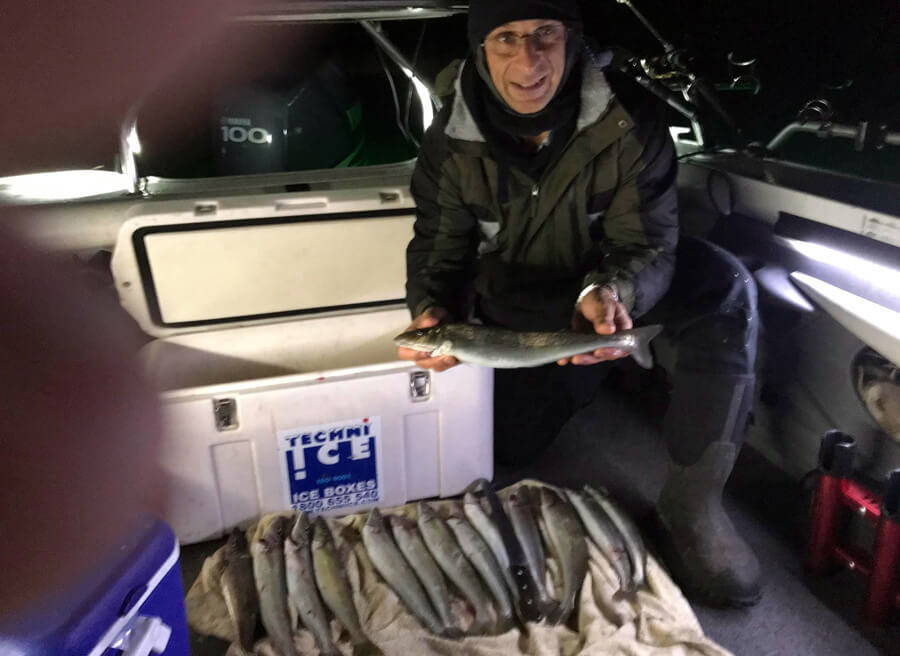 Shane Schrader headed out to Tortoise Head last week and managed a nice feed of whiting in 2.5 metres with pipi being the best bait.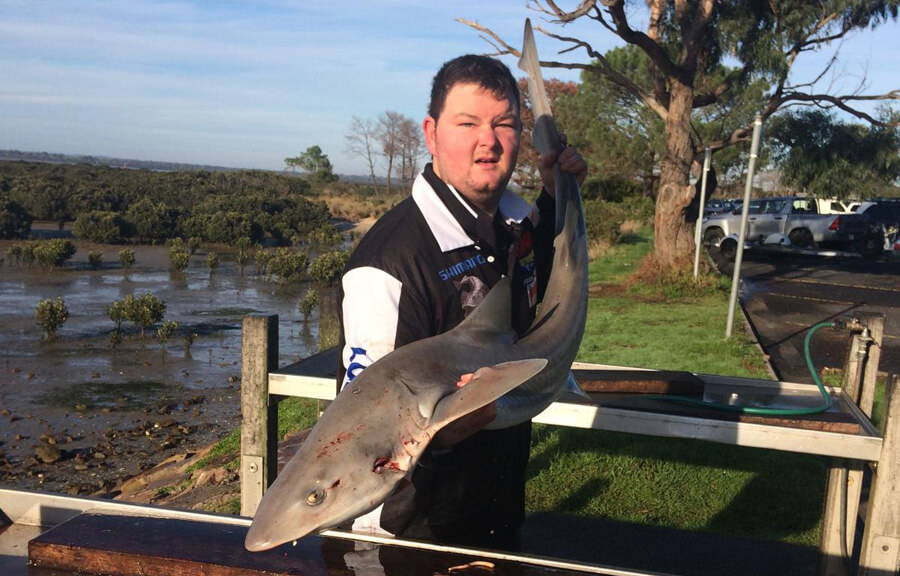 Dylan Gussenhoven caught this beast of a gummy shark on Saturday morning using a fresh squid head on the edge of the channel 500 metres out from the Stony Point pier.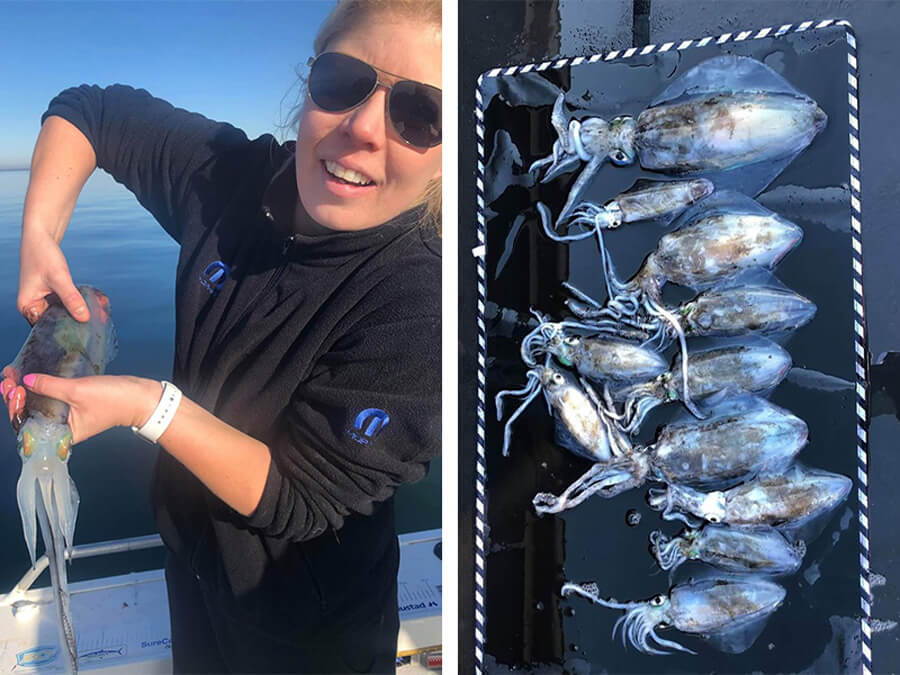 Catherine and Brent Scarlett had a ripper session on the calamari at Quail Bank last week during the low tide with a good range of sizes landed.
Pat Ellaby landed this cracking calamari while fishing at Quail Bank over the weekend, this one the biggest from 9 caught.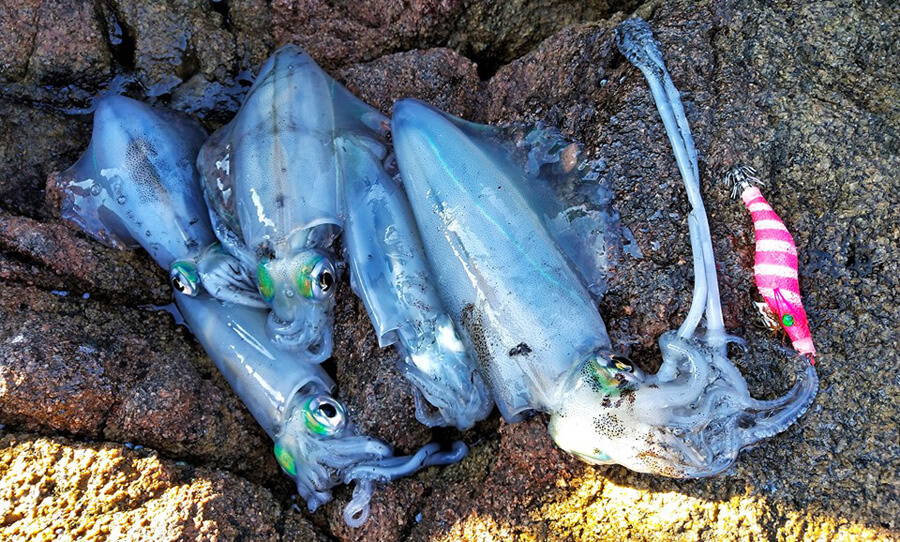 Andre Wui managed some nice squid fishing from the rocks at Mount Martha this week.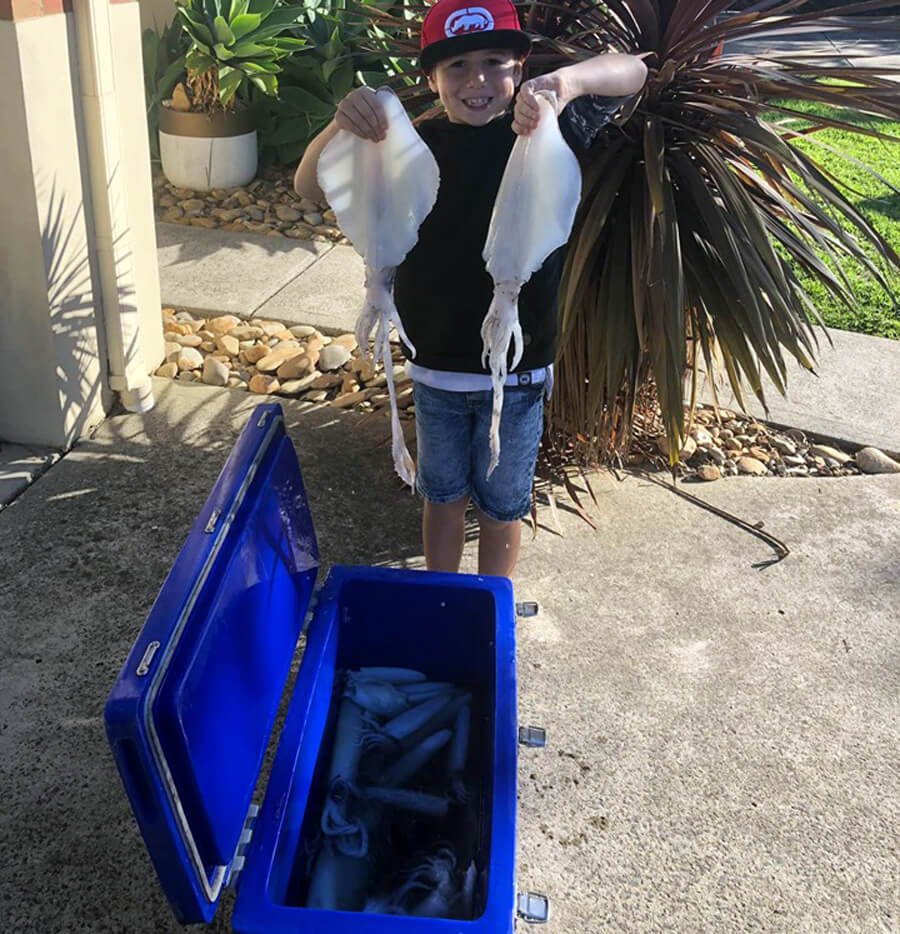 Richard Cinque fished out from Safety Beach on the weekend and managed to find some decent squid with a couple of stonkers as well; white, black, pink and green jigs got hit on the day.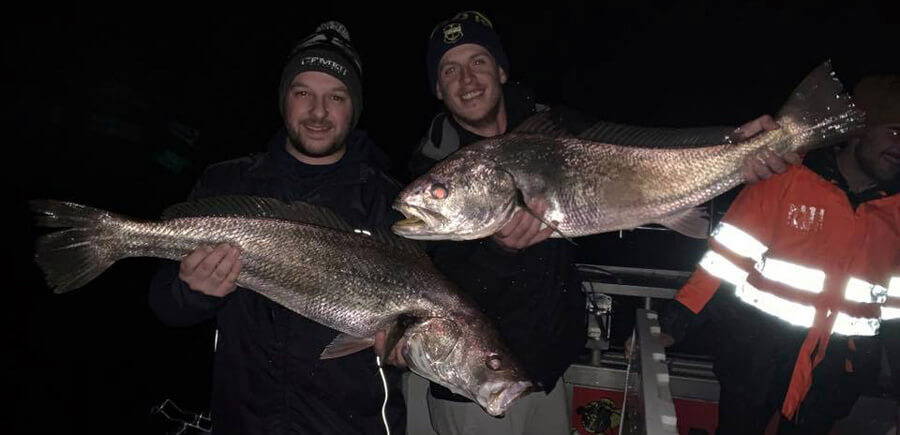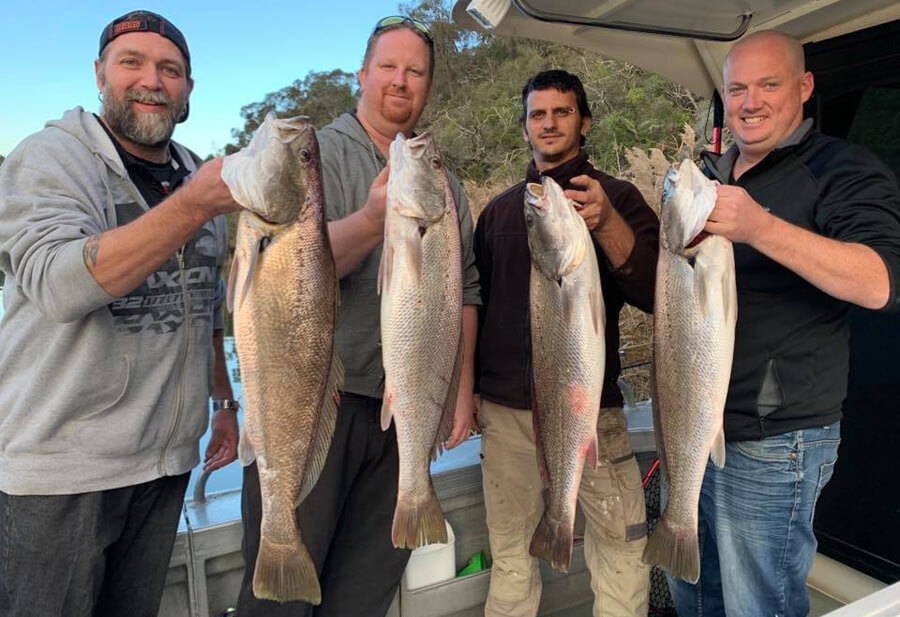 Matt Cini and the Reel Time Fishing Charters crew had some great success on the Glenelg river mulloway with most fish tagged and released.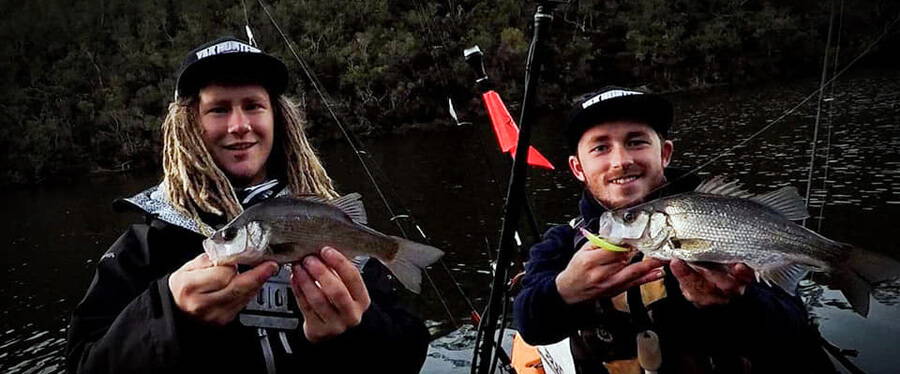 Ben and Tyler Hotchkin headed over to Nelson fishing the Glenelg river and managed some nice bream and EP's on soft plastics and hard bodies including OSP Bent Minnows.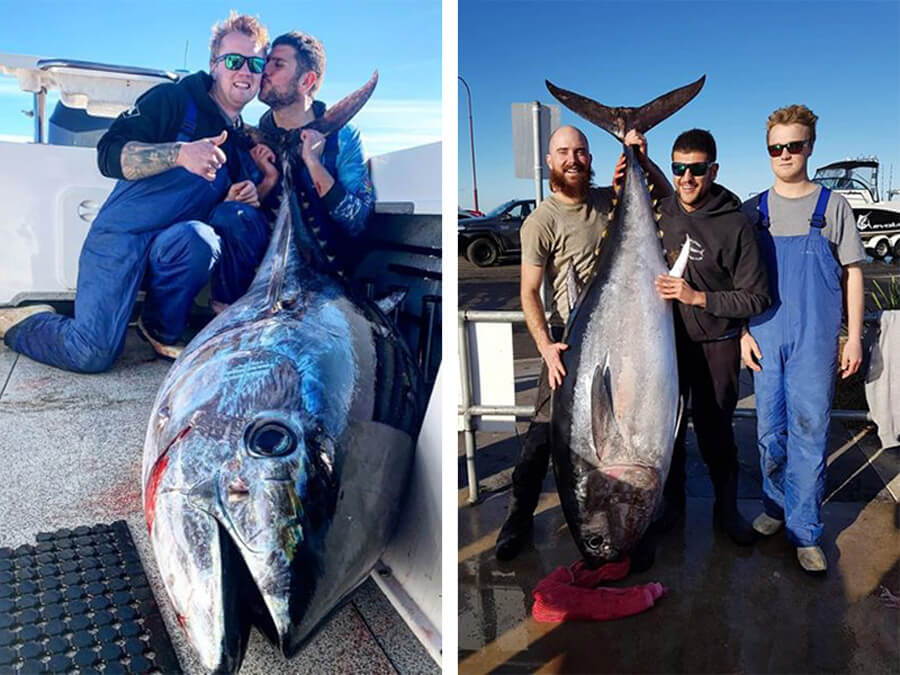 Marcus, Troy and Dimitri caught this 150kg tuna on a JB Dingo lure on Saturday out from Portland.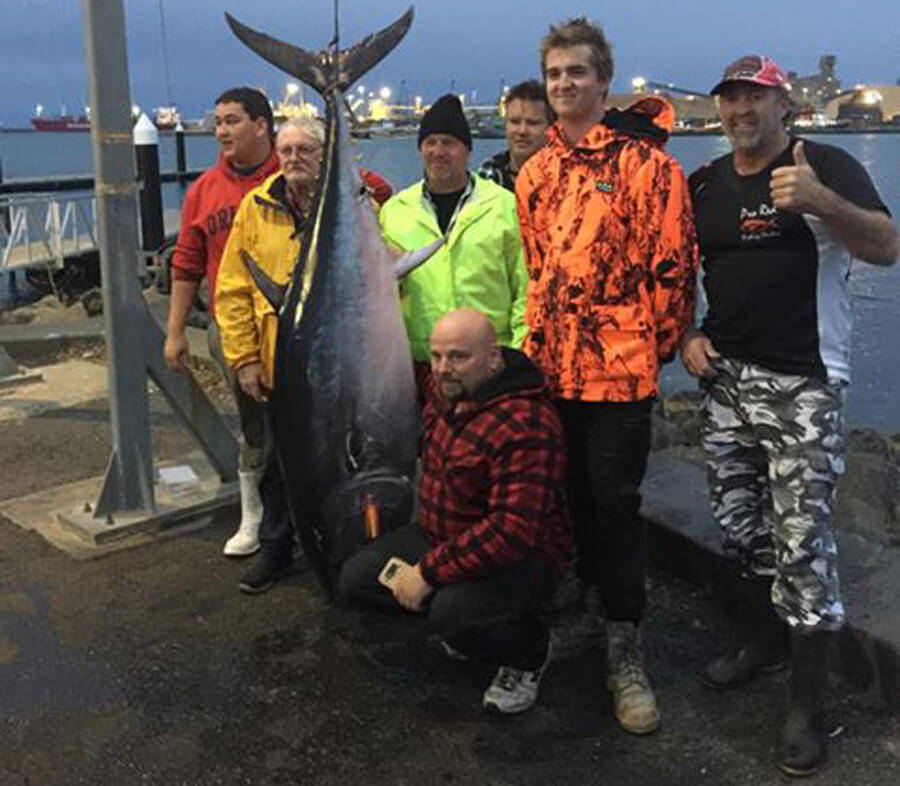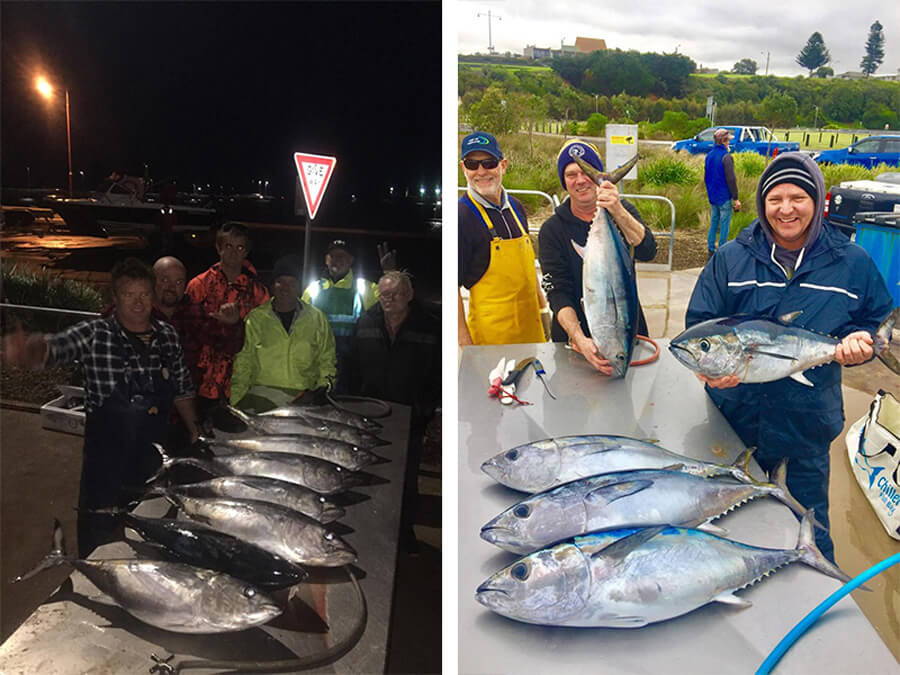 Jayson Turner from Pro Red Fishing Charters and his customers weighed in their cracker tuna at 106.6kg caught out from Portland on the weekend. In addition to their barrel everyone was able to also take home a good feed of school tuna.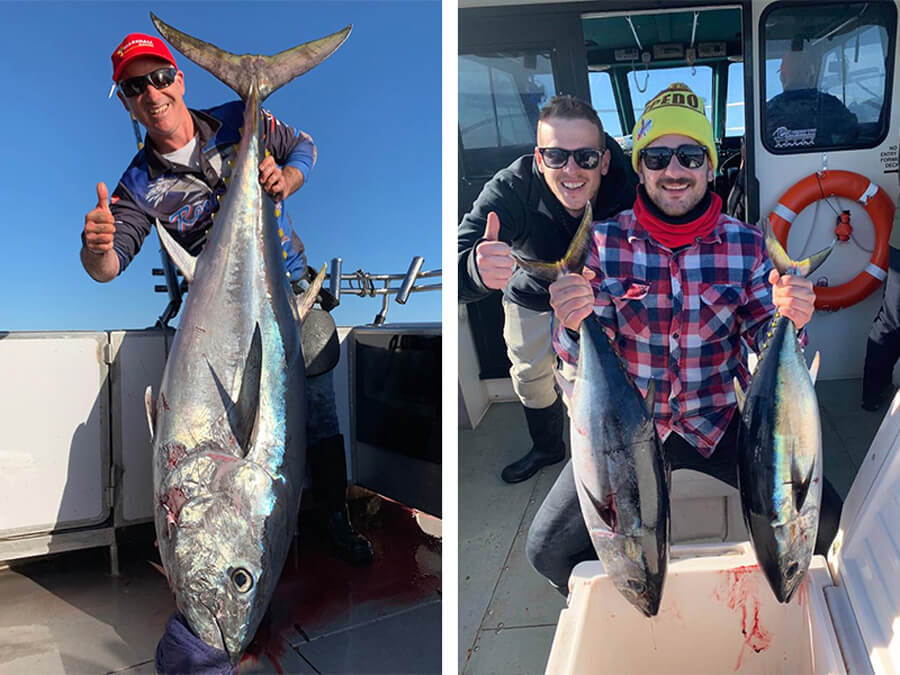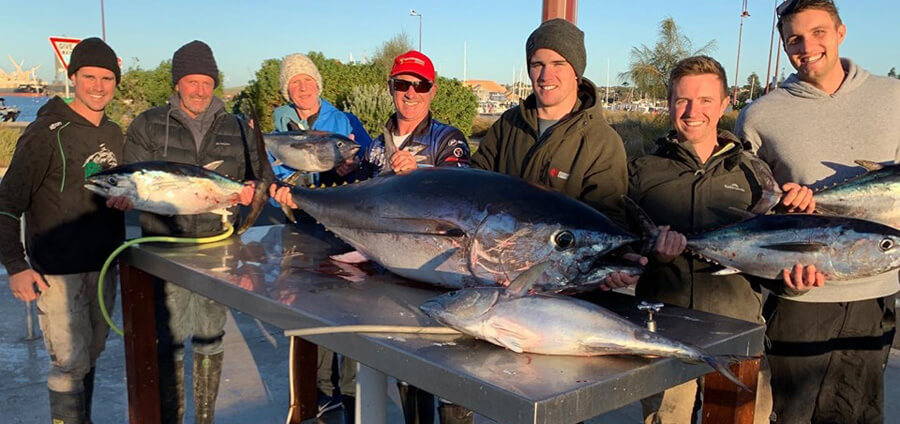 Matt Cini and the crew from Reel Time Fishing Charters have had a cracking week on the tuna with good numbers of school fish caught for their customers as well as a nice 80kg fish that was saved from the seals.
Daniel Zagami from Fish On Charters managed a couple of nice sessions on the Portland tuna with his customers over the past week with a good feed for all aboard.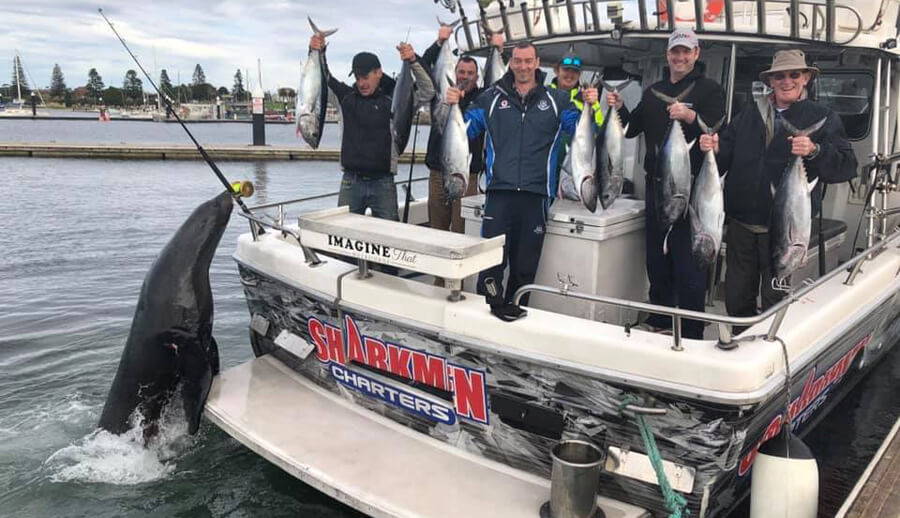 Rob and Dylan Mizzi from Sharkmen Fishing Charters found some fantastic school tuna for their customers on the weekend with everyone on board bagging out.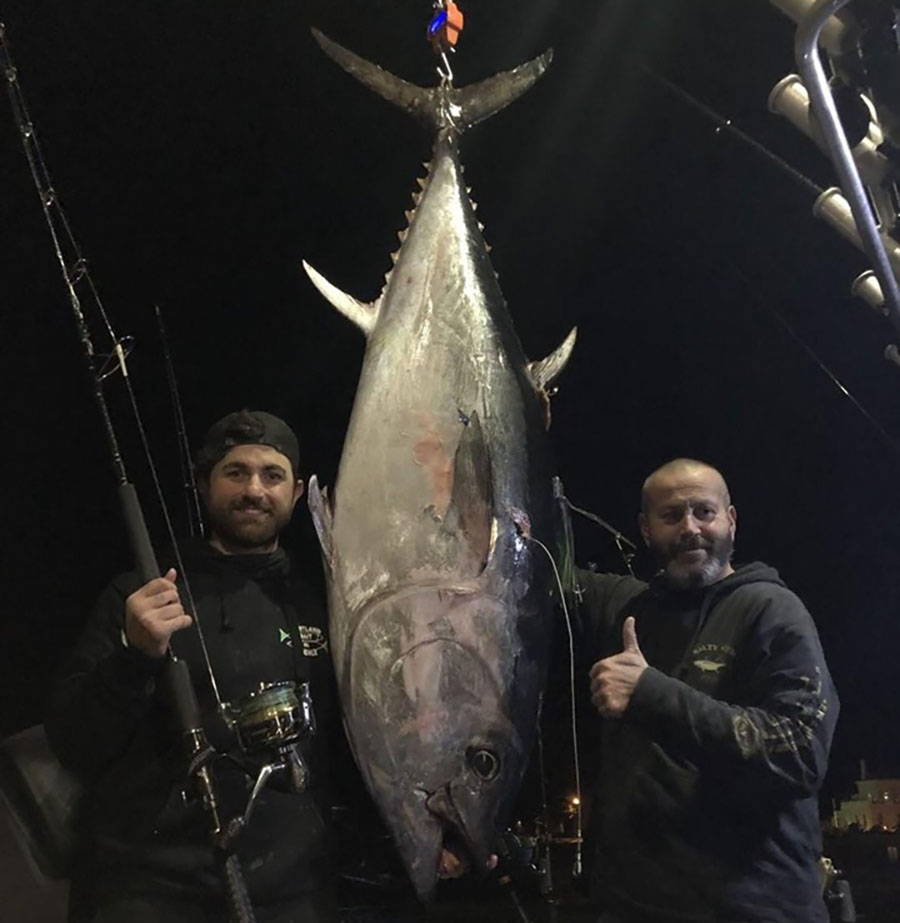 Mikki K caught this ripper barrel off Portland this week that weighed in at 115kg, great fish mate!
Leonie Slaninka and her husband Cameron headed out from Portland at 8am Sunday morning and were back before lunch at 11am. Leonie landed her first Portland tuna, well done.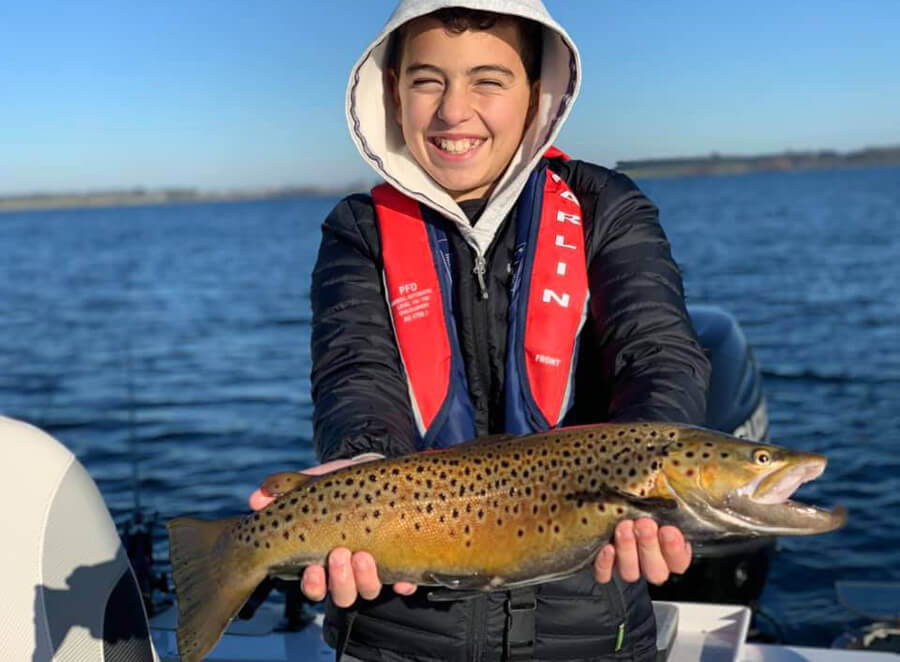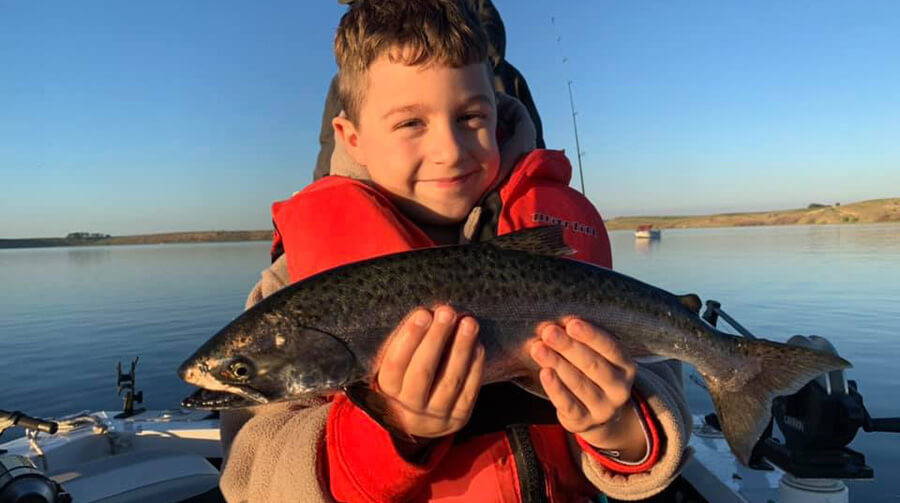 Chris Farrugia and his boys managed some fantastic trout fishing at Lake Purrumbete this week as well as a nice chinook salmon.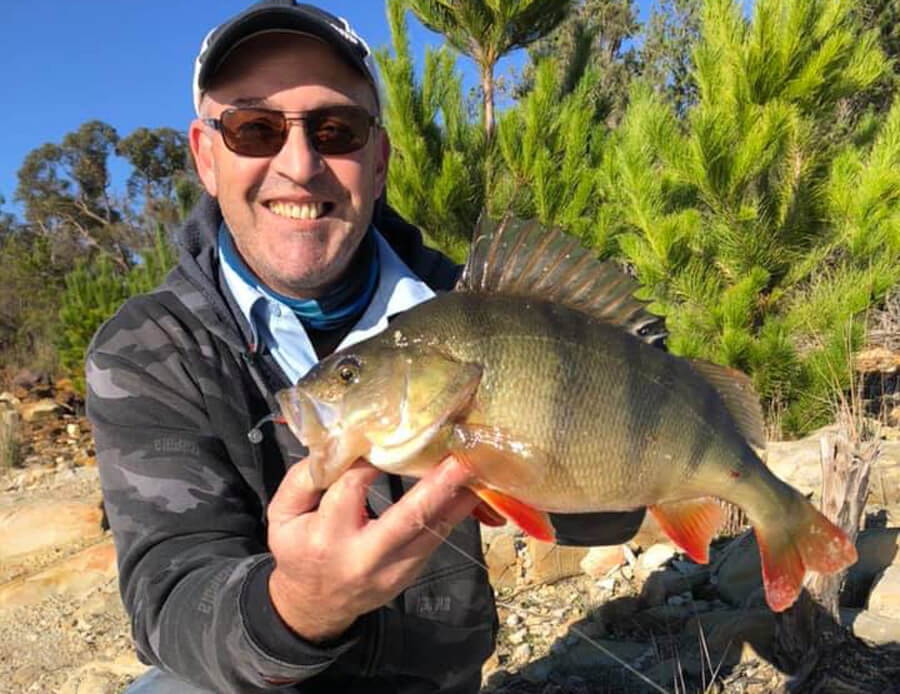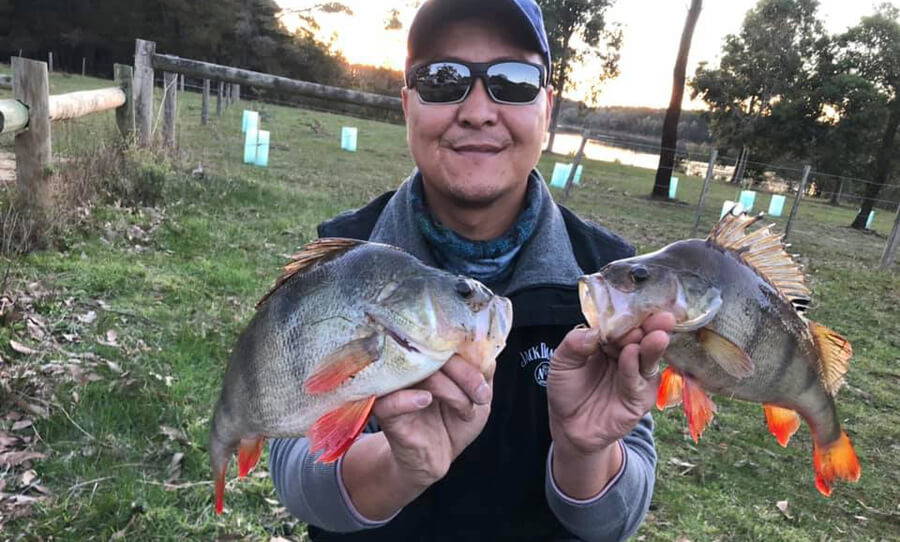 Duane Penza and Tom Nguyen fished Stoney Creek Reservoir and landed some ripper redfin. Duane landed his PB redfin that measured 44cm and weighed 1.5kg on a soft plastic lure.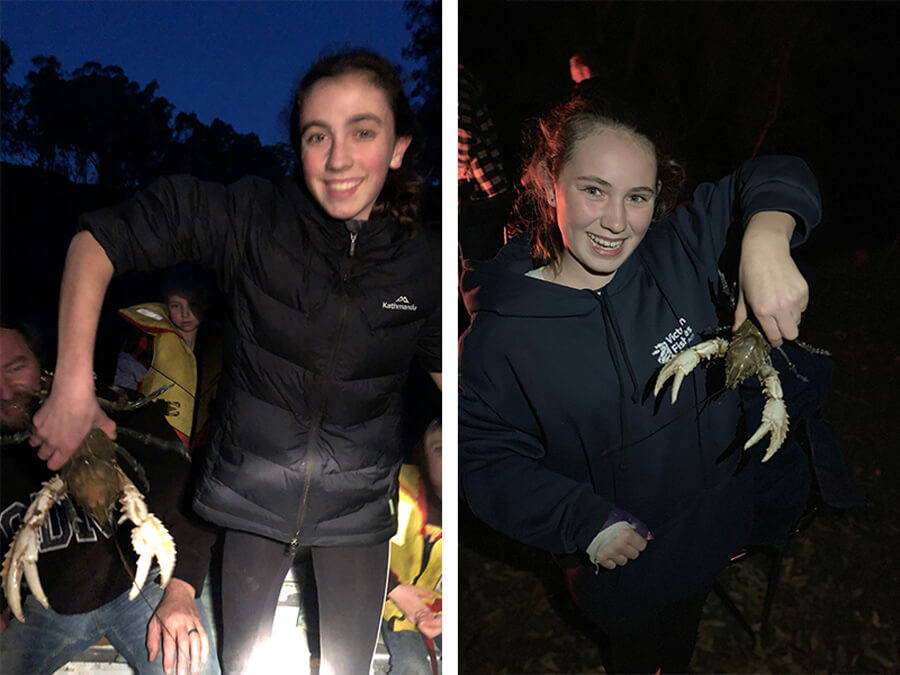 Lily and Jamison fished with their dad Travis on the Goulburn river near Shepparton and caught some awesome sized fresh water crays.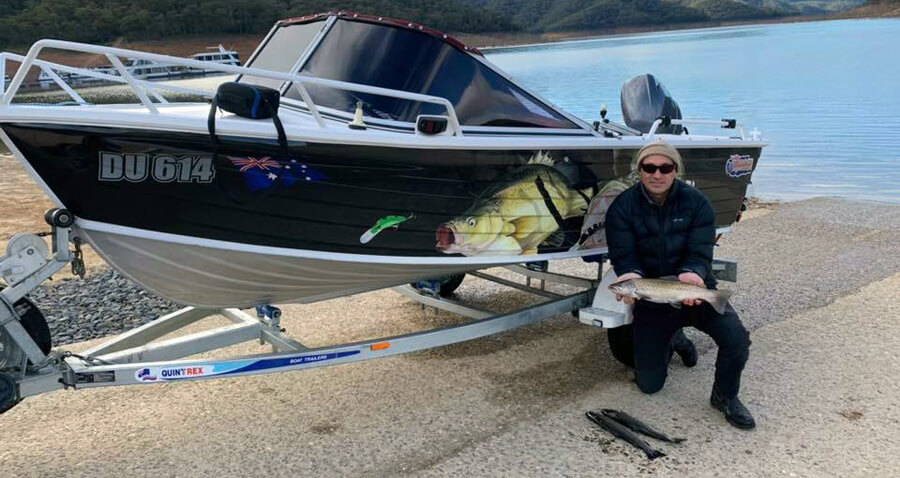 Gary Van Leuverden and Michael Groves had a great session on the trout fishing at Lake Eildon last week.
It is no secret that with the colder weather the trout are firing up at Eildon and trolling Tassie Devil's and Rapala's are fantastic options for getting stuck into these fish.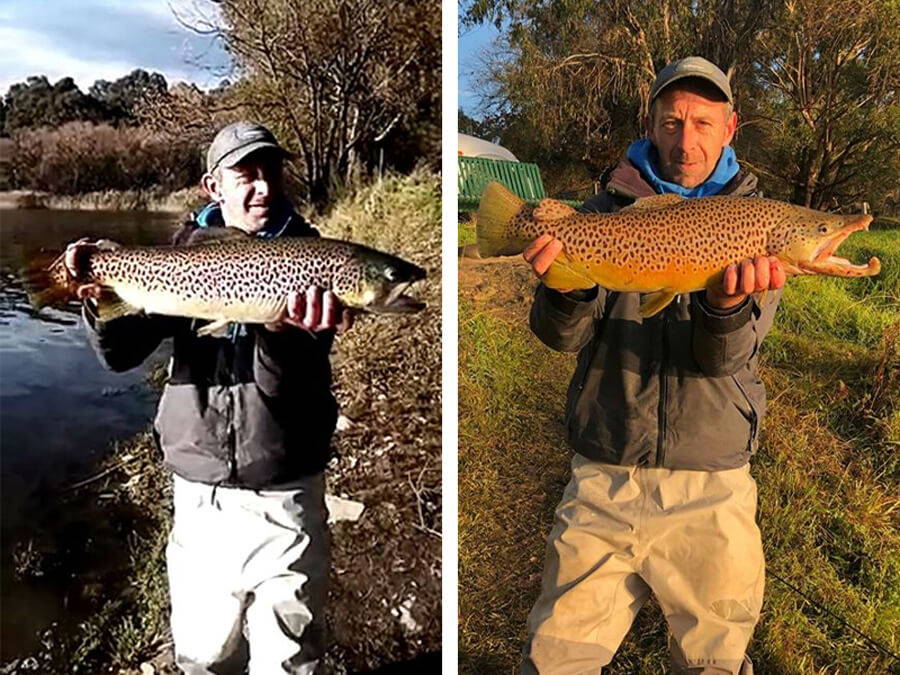 Just because the rivers are closed for trout fishing doesn't mean you can't catch a monster! Matt Tormey landed these 2 crackers at 11lb and 9.5lb from the Pondage on Sunday, well done mate!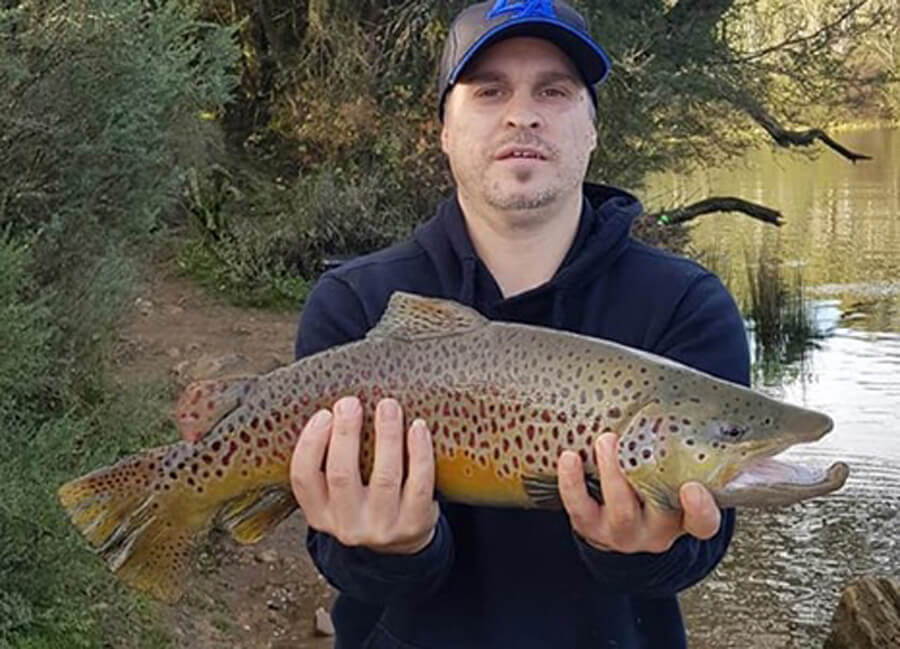 Zoran Risteski caught and released this solid brown trout fishing at the Pondage last week.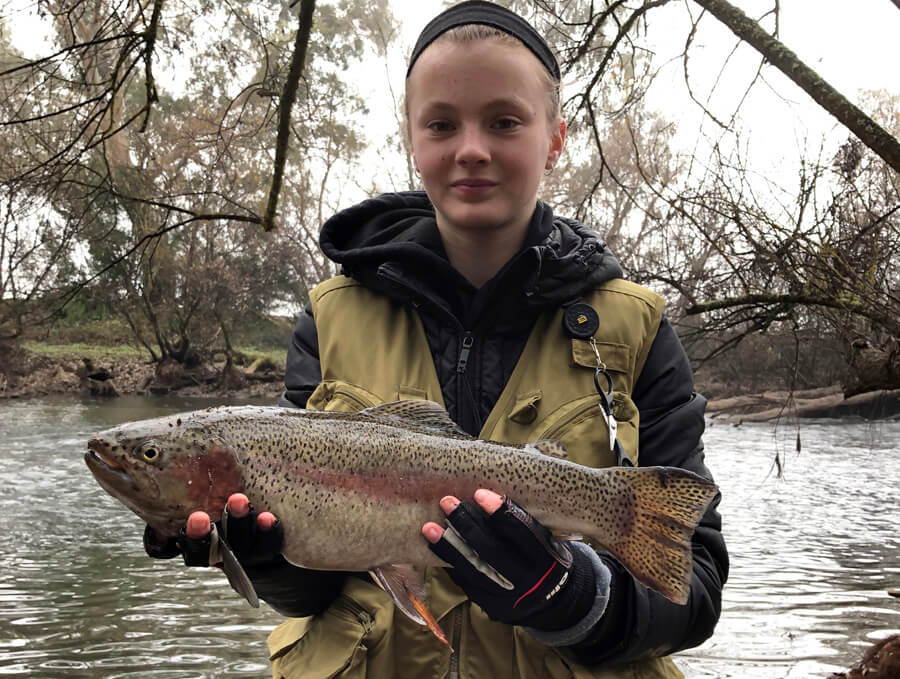 Courtney Sergejew landed her first rainbow trout fishing the Goulburn on Friday on a soft plastic.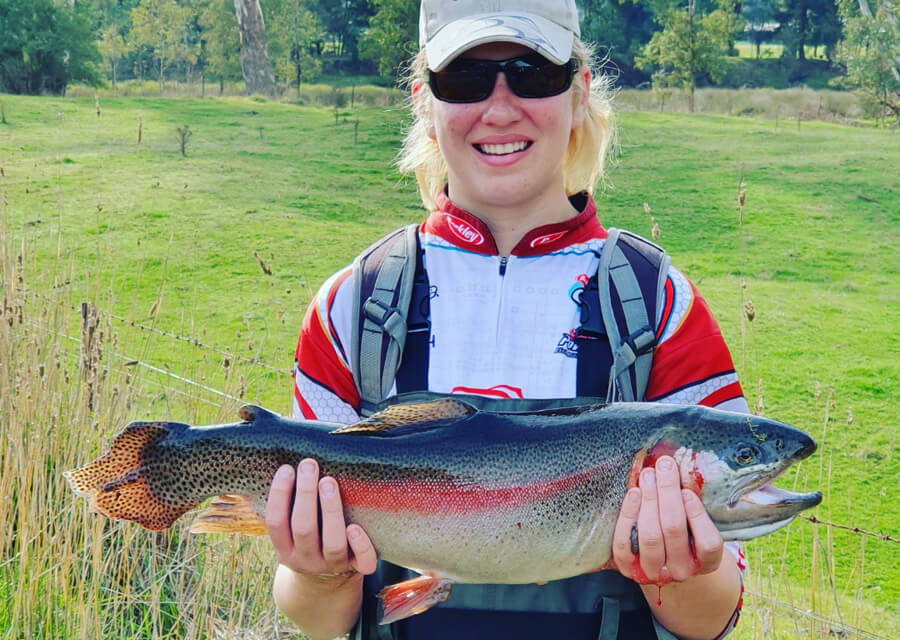 Adrian Morozoff fished the Goulburn over the weekend and landed a beast of a rainbow trout on a soft plastic.
Craig and Keenan landed a couple of nice gummies at Venus Bay over the weekend, well done lads!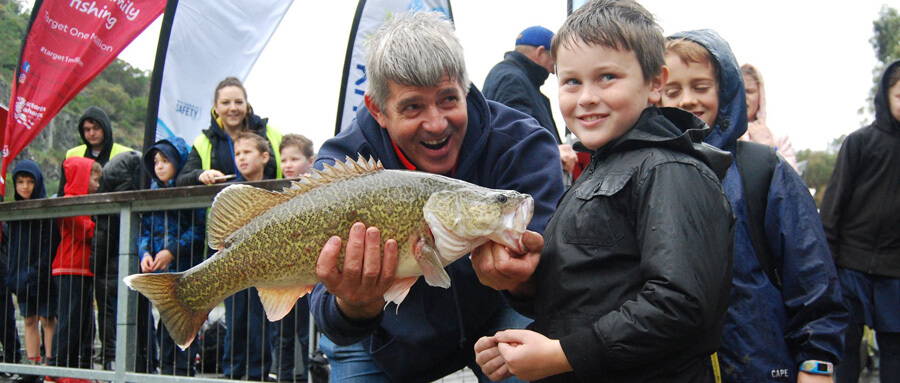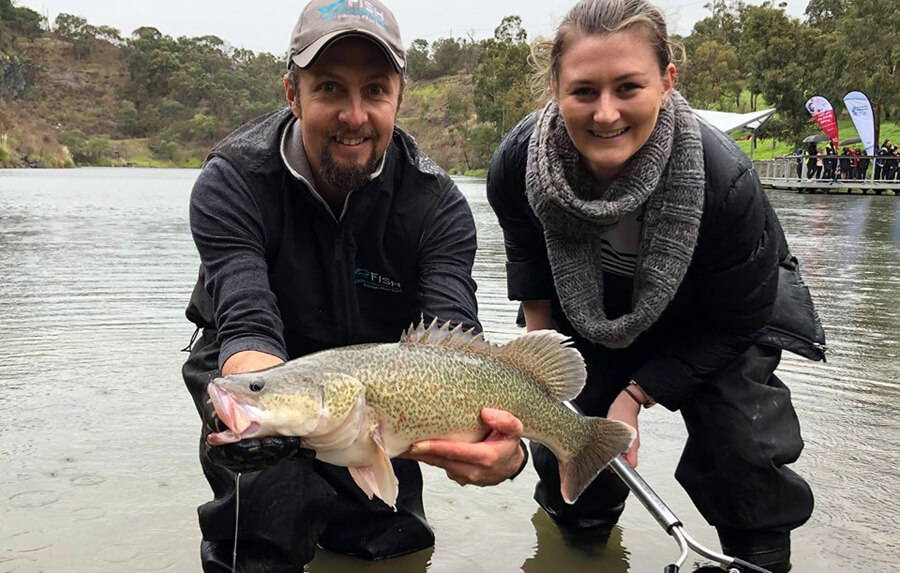 Ferntree Gully Quarry has just been redeveloped and stocked by Victorian Fisheries with trout, yellas and cod making it a fantastic new fishery with some year round options.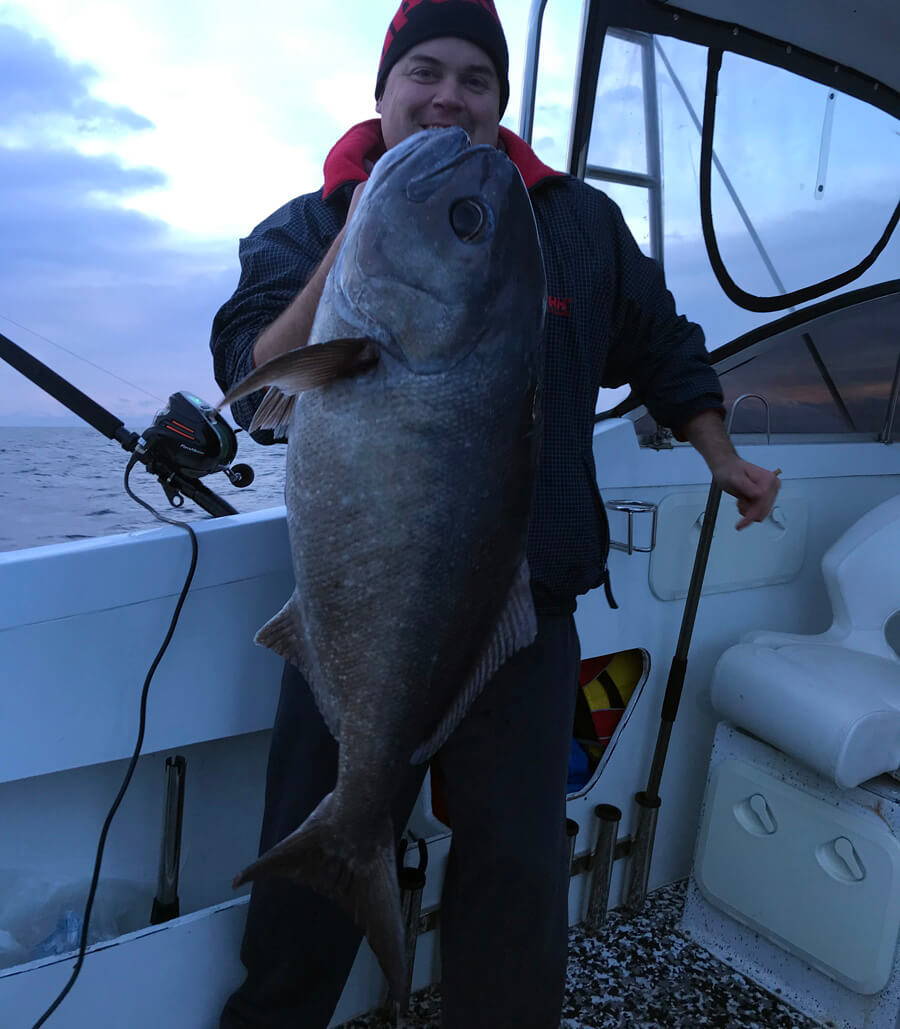 Dale Jamieson fished out from Lakes Entrance in 450 metres of water on the weekend and landed 5 sea perch and jemfish and the highlight a 22kg blue eye.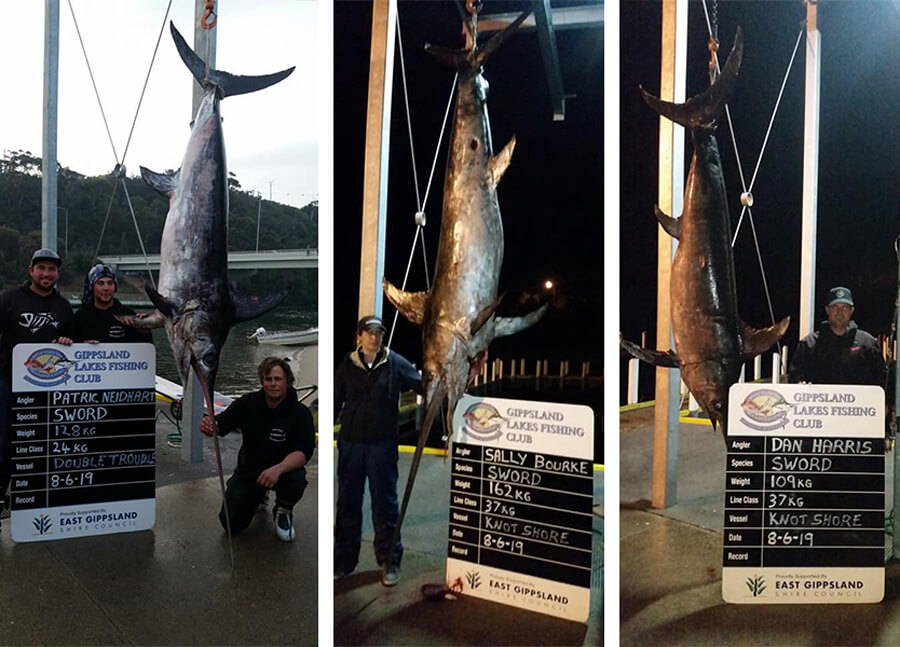 The 2019 Simrad Swordfish Competition finished up over the weekend with the final days fishing seeing 3 nice swords weighed in. The first fish to be weighed in on Saturday was from team Double Trouble, a 128kg sword from angler Patric Neidhart. The next 2 fish came in from the same team with Sally Bourke's sword weighing 162kg and Dan Harris' weighed 109kg. Well done to all the teams who competed.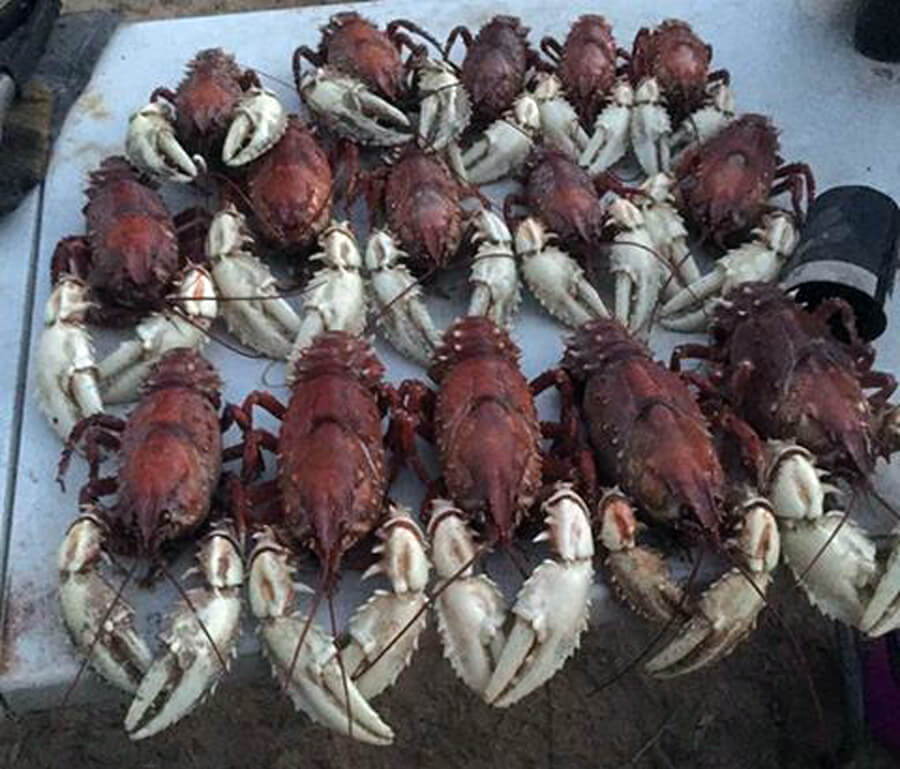 Leon Palmer and the boys smashed it on the crays up at Corowa on the weekend taking a feed for the 7 that were there and also report putting back over 40 females with eggs which is great to see for the future.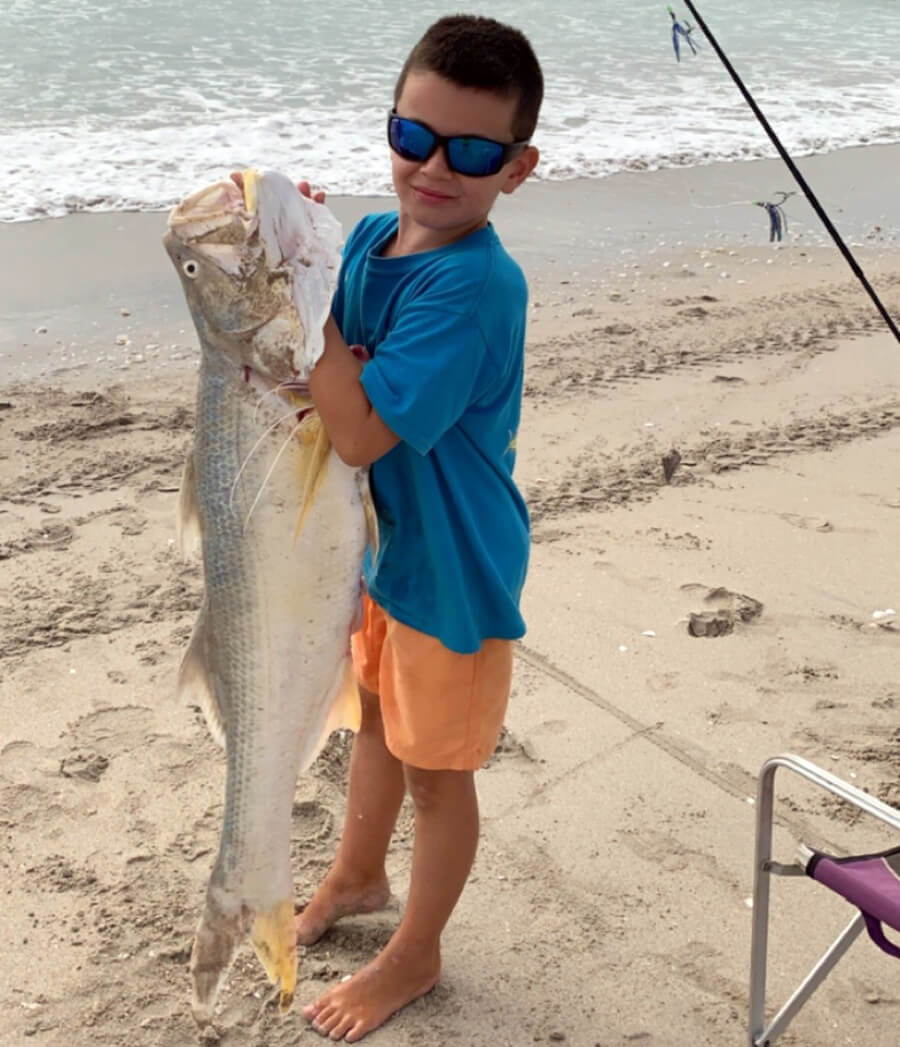 Young Riley McLeod caught this cracking thredfin salmon fishing the beach at Eighty Mile on a prawn that measured 115cm and 22lb.
IFISH WITH TACKLE WORLD SERIES 14
TALKING FISHING - C31 TV - TUESDAYS @8.30PM
Catch "Talking Fishing" on Melbourne's C31 TV (CH44) at 8.30pm each Tuesday night. Staff members David Kramer and Adam Ring together with Steve "Trelly" Threlfull host Australia's only "Live to Air" fishing television program at this prime time-slot. Put Tuesday night's at 8.30 away in your weekly diary of TV shows to watch!
Your nose and ears never stop growing.


Good Luck with your fishing and stay safe on the water,

The TEAM at Tackle World Cranbourne & Mornington