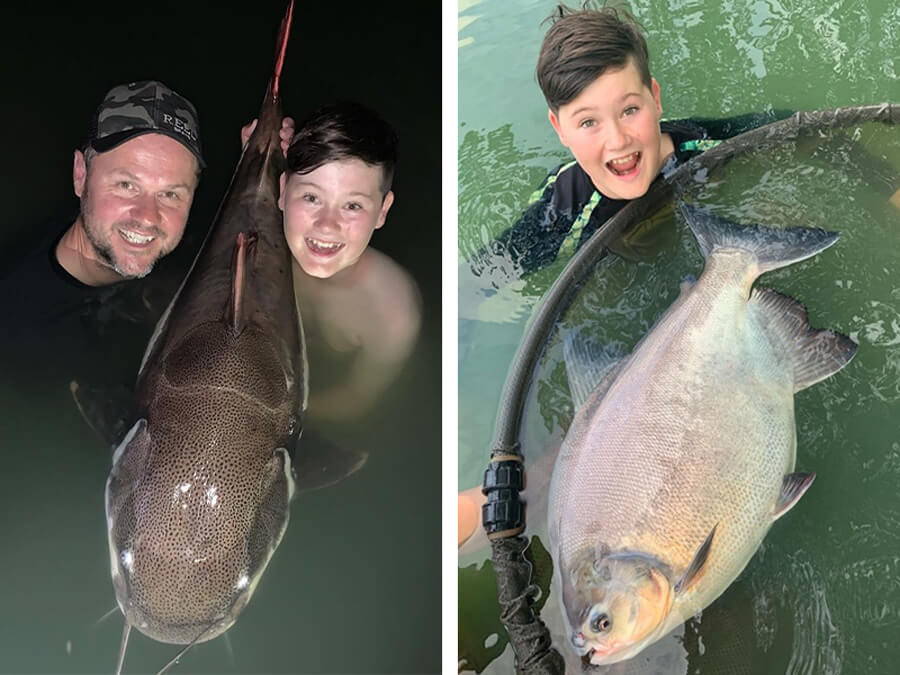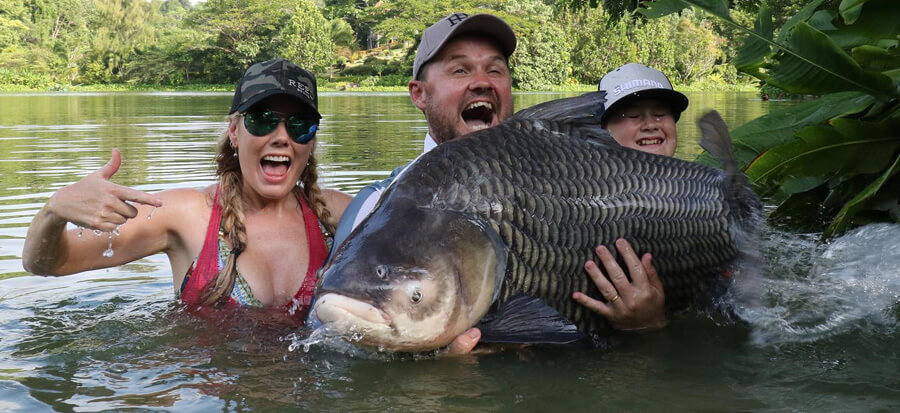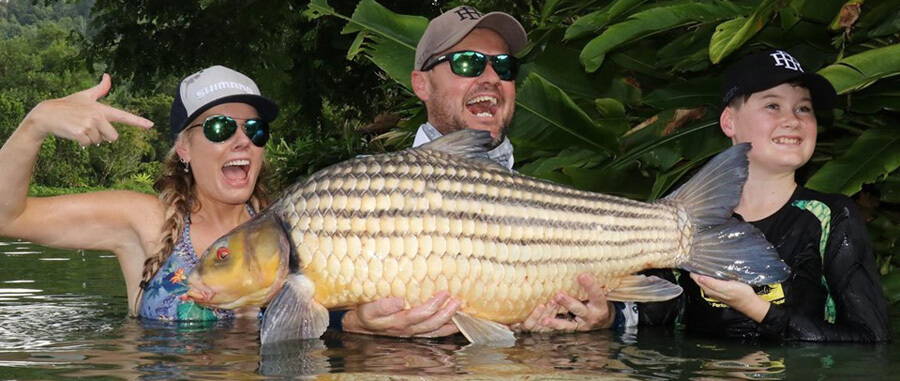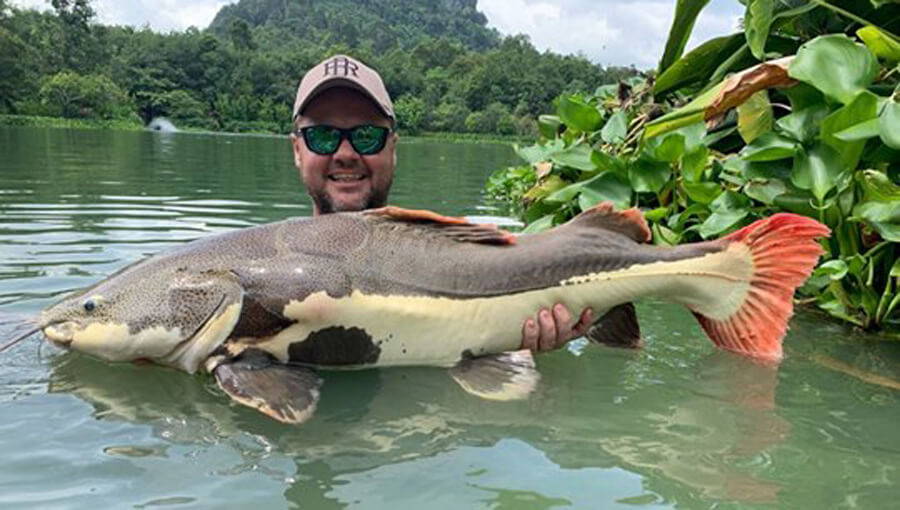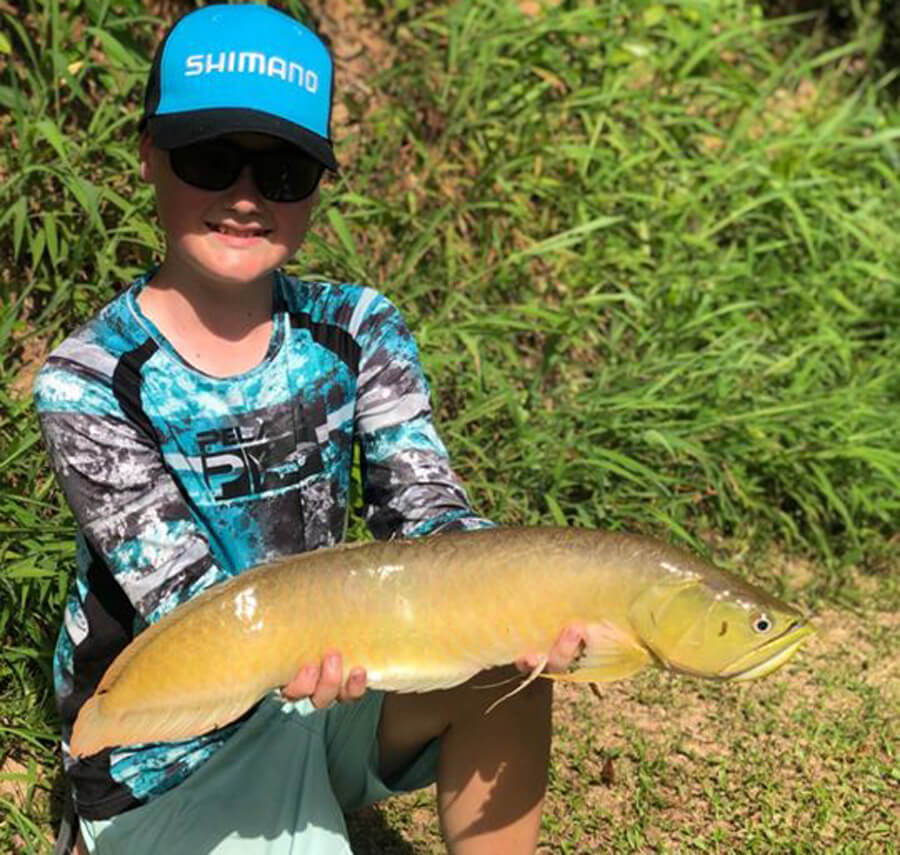 Paul, Cristy and Jet Worsteling spent some family time in Thailand over the past 2 weeks and finished the trip with a number of days at Gillhams Fishing Resort where they caught some incredible and exotic species of fish including; red tail catfish, pacu, siamese carp, julians carp, arawana and many more.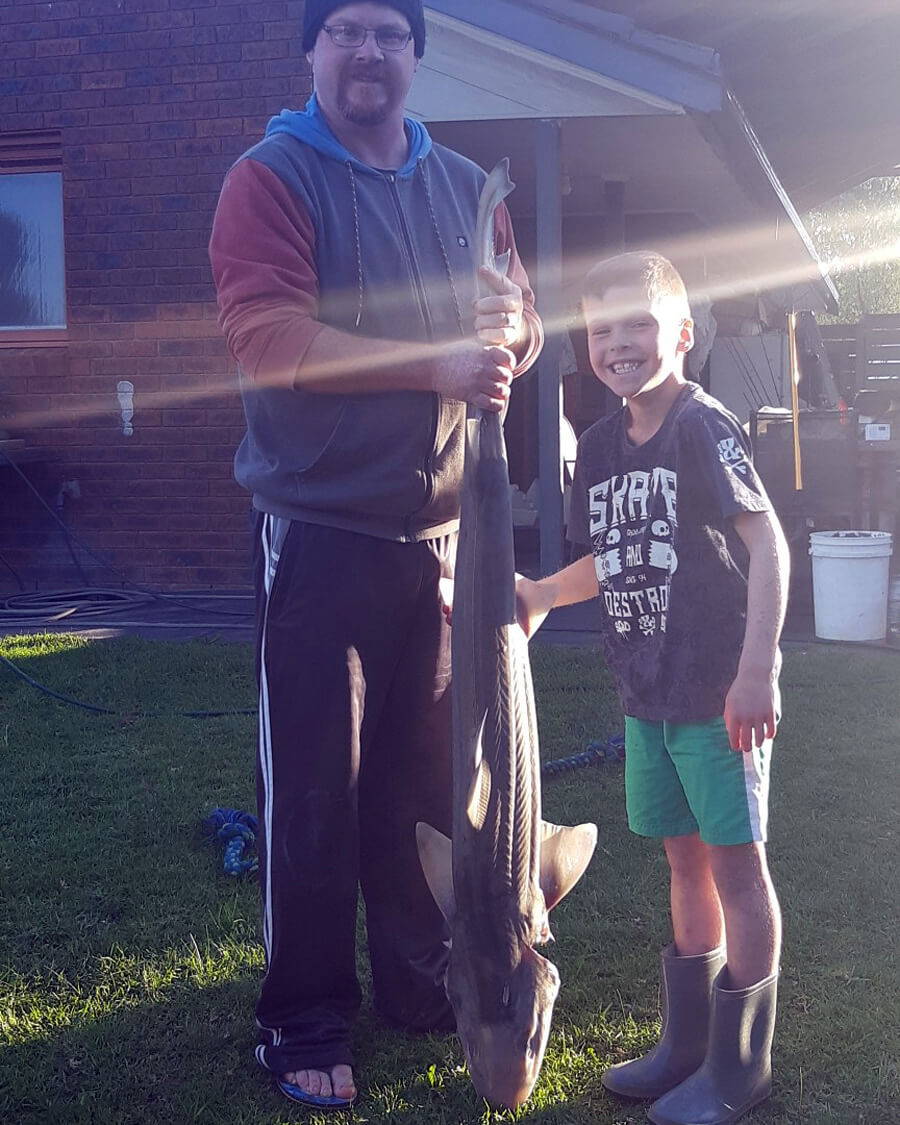 Brad and 8 year old Cameron with a gummy caught down the Western Entrance on a squid strip. The shark was bigger than Cam much to his amusement, great work guys!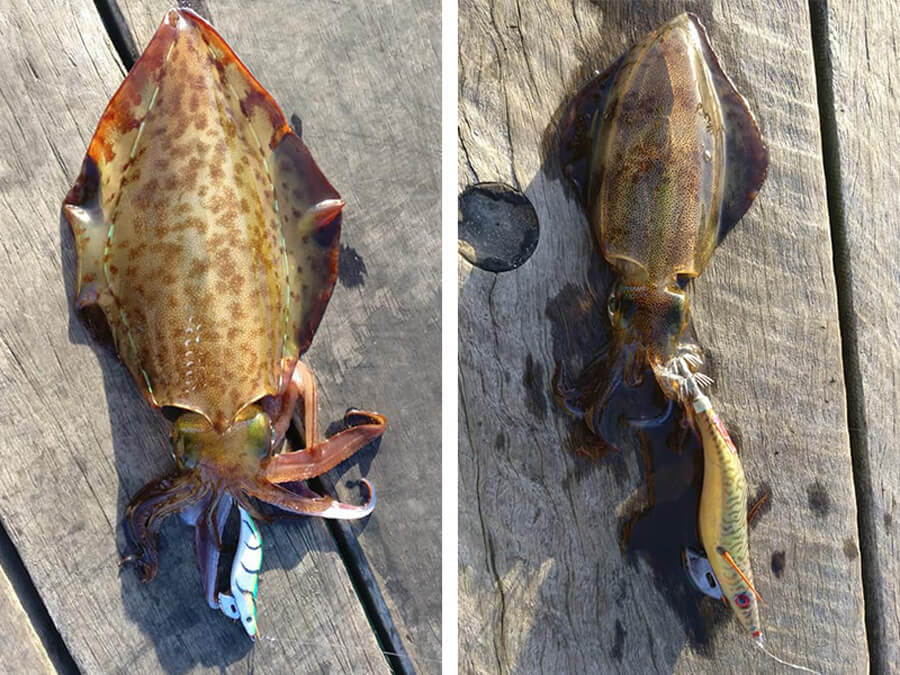 Joshua Chao fished the Flinders Pier this week and managed a couple of nice squid.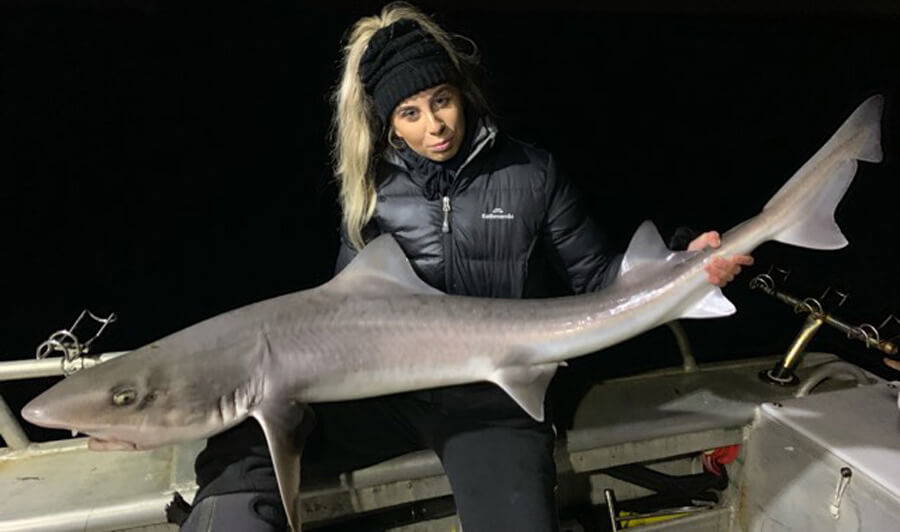 Kristy Blomberg fished with Døm Giłlõt on Wednesday night and Kirsty caught and released this cracking gummy shark fishing the North Arm, great fish guys!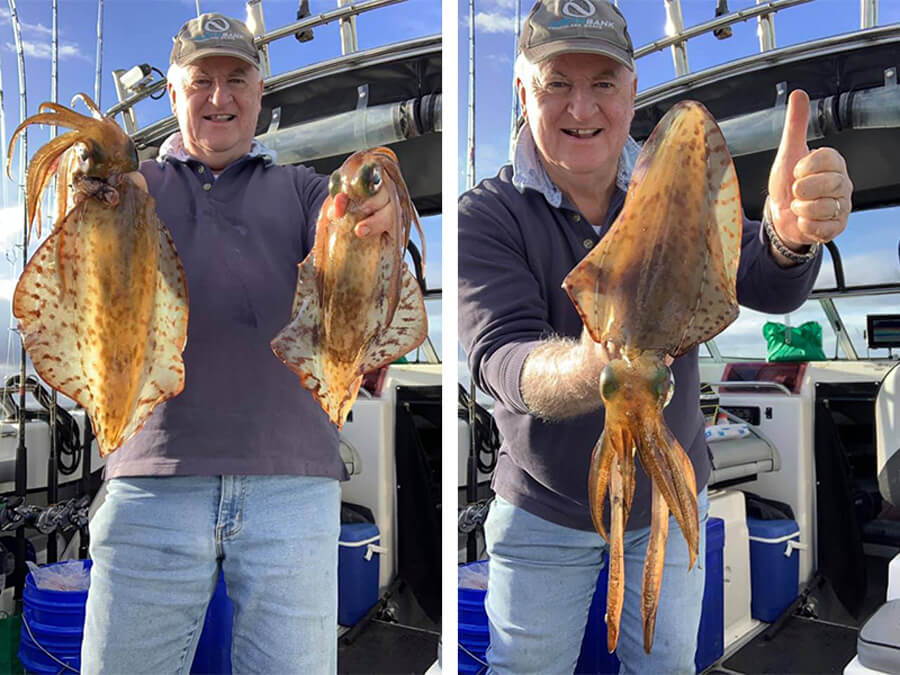 Pat Ellaby fished Tyabb Bank in 4.5 metres of water and landed some nice calamari on 3.5 sized squid jigs.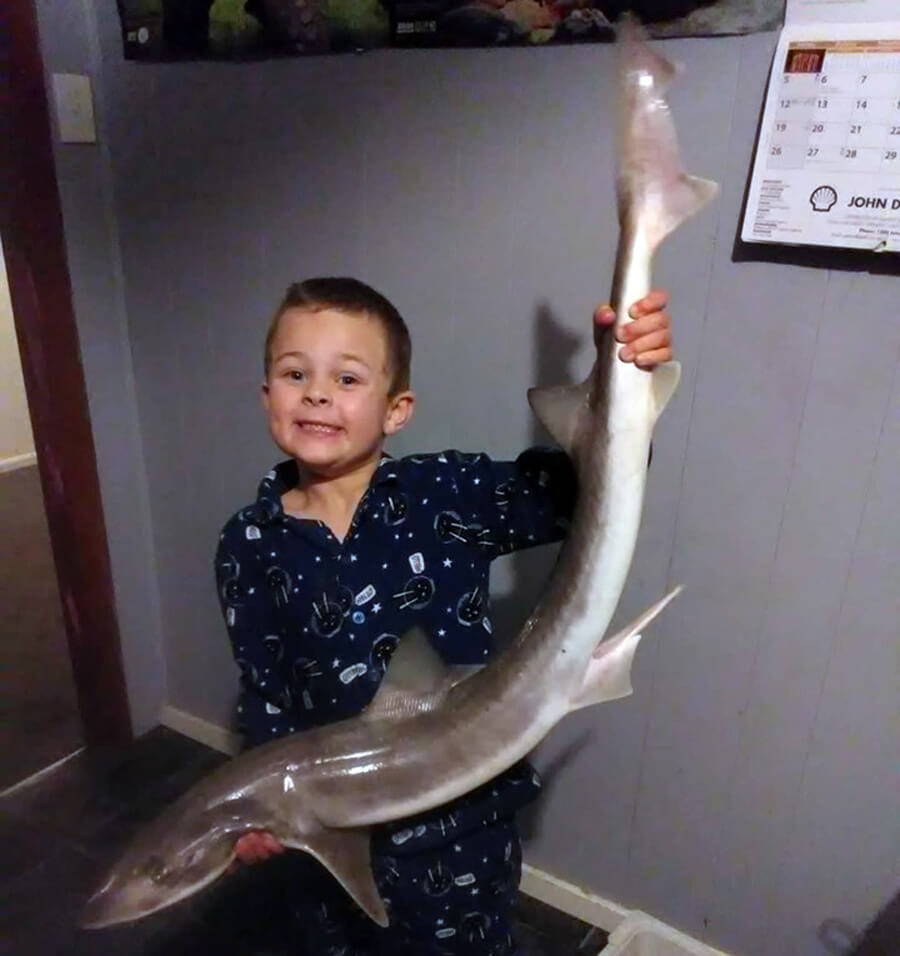 7yo Declan holding mum and dads (Renee and Damien Hansch) gummy shark caught at Tenby Point on squid during the outgoing tide, well done guys!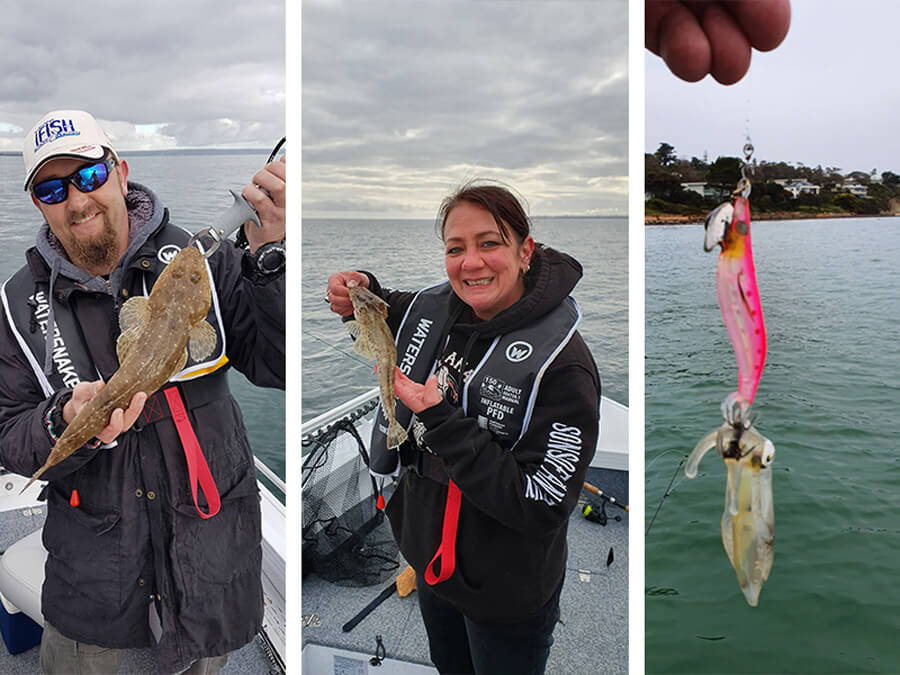 Staff member Adam Fraser and his partner Kylie Rowe fished Carrum on Wednesday and managed a bag of nice flatties to 45cm caught on Gulp soft plastics as well as Adam's PB (smallest) squid.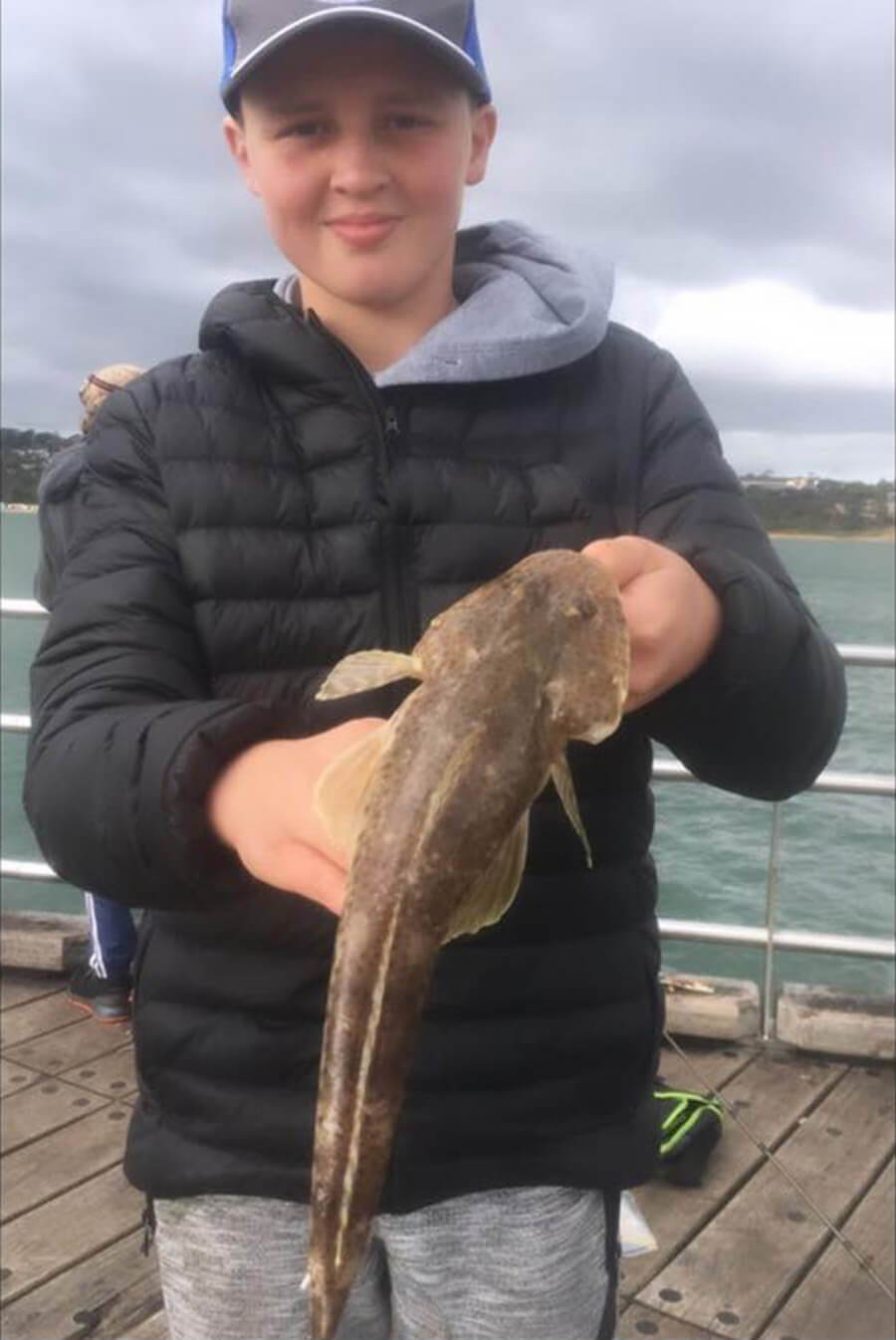 Riley Palling landed this nice flathead fishing the pier at Mornington this week, well done mate.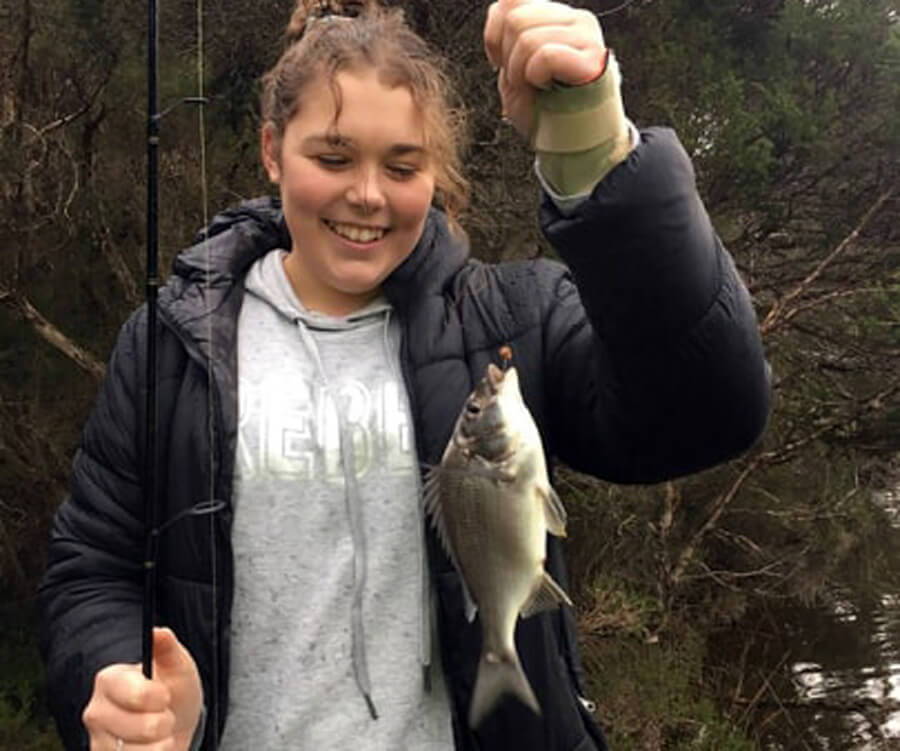 Tom Saveneh stopped by the Mornington shop to grab some scrubbies before taking off with the family to Balcombe Creek where Caitin landed a nice bream.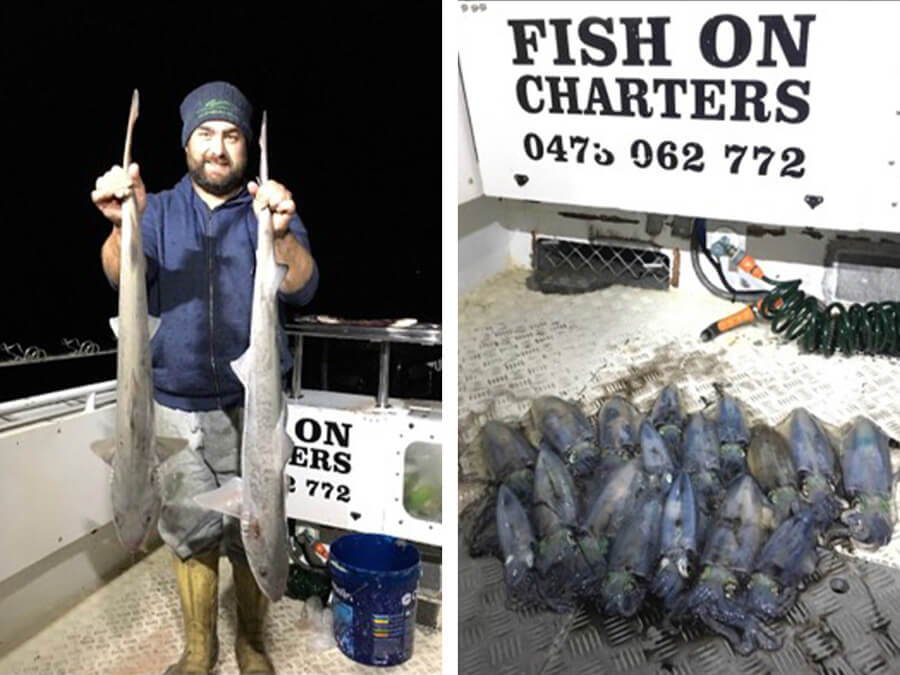 Daniel Zagami from Fish On Charters "Barrel Buster" managed to find some nice eating sized gummies and a feed of squid fishing with a mate on Wednesday night.
Dave from the Peninsula Snapper Challenge headed to St Leonards on Wednesday and fished through & released a dozen fish in the 30cm class and scored a nice feed of the larger models.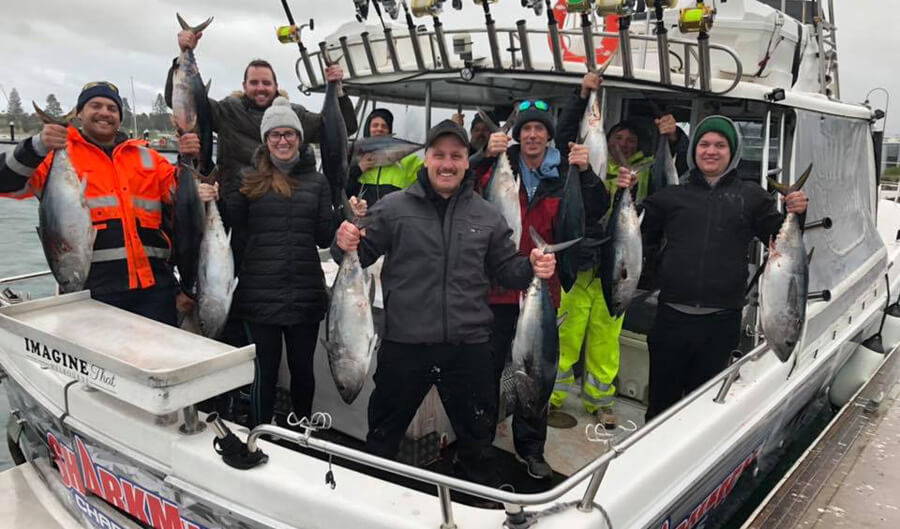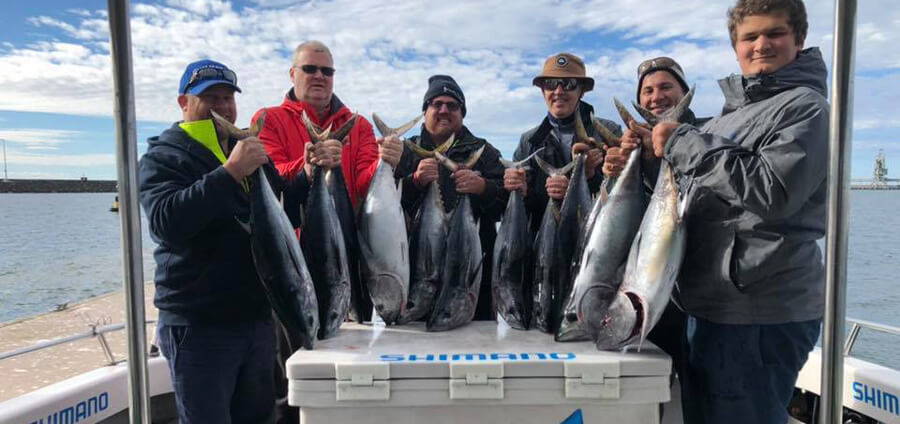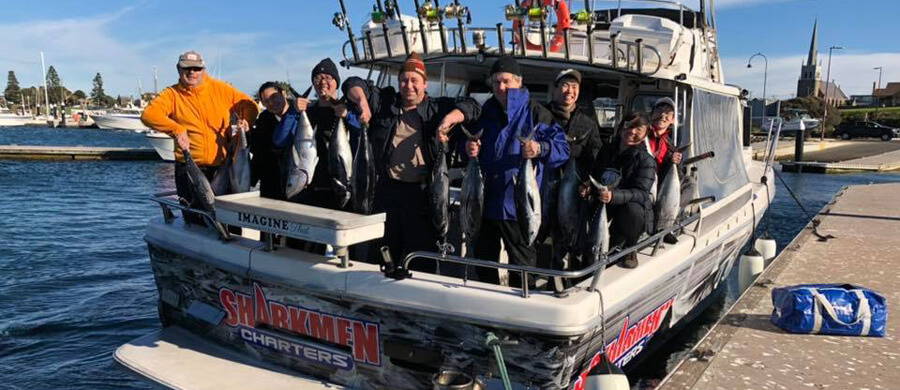 Rob and Dylan Mizzi from Sharkmen Fishing Charters had some cracking session on the tuna out from Portland this past week with plenty of fish for their customers.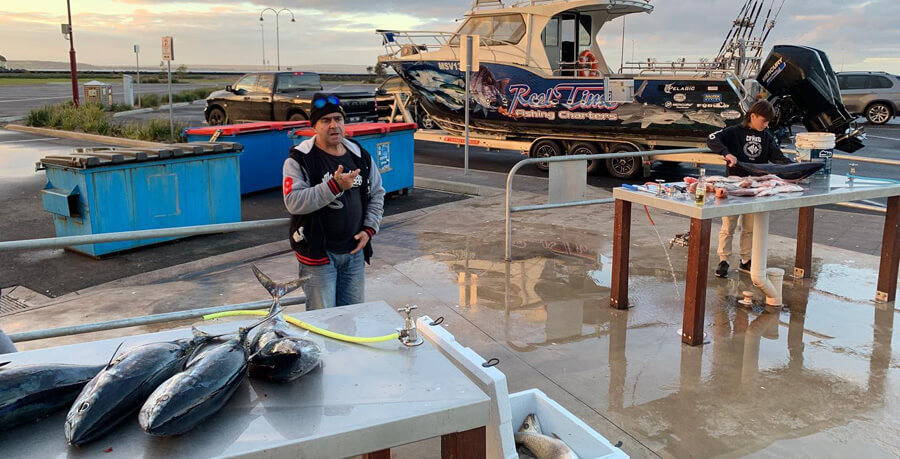 Matt Cini from Reel Time Fishing Charters had a good session on the school tuna out from Portland this week which as you can see resulted in the cleaning tables full of tasty tuna for his customers.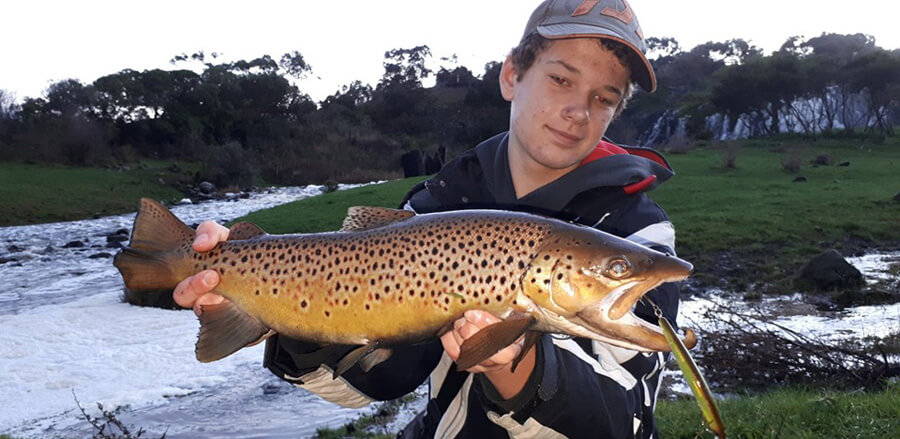 Luke Gercovich landed a beautiful brown trout fishing one of the year-round trout rivers in the Warrnambool area.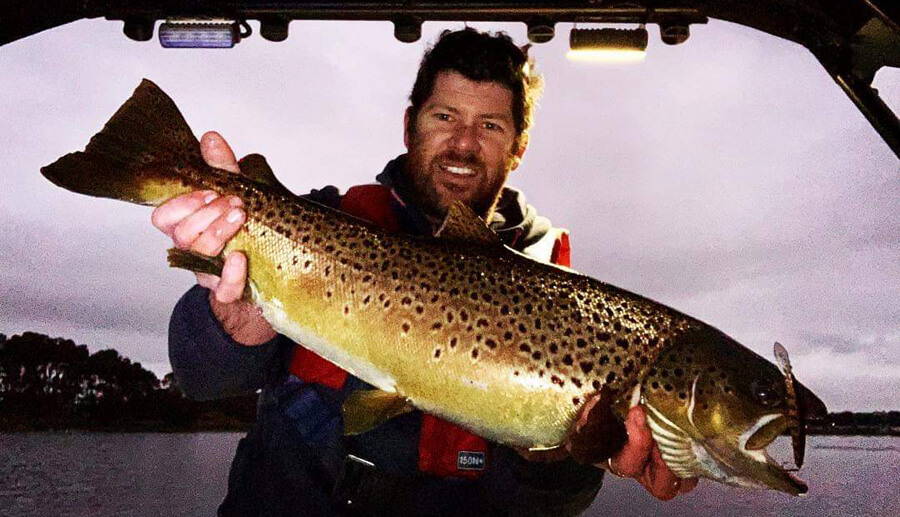 Peter Galvin with a 69cm Brown from Lake Purrummbete caught late afternoon on a Daiwa Double Clutch lure worked along the weed edges.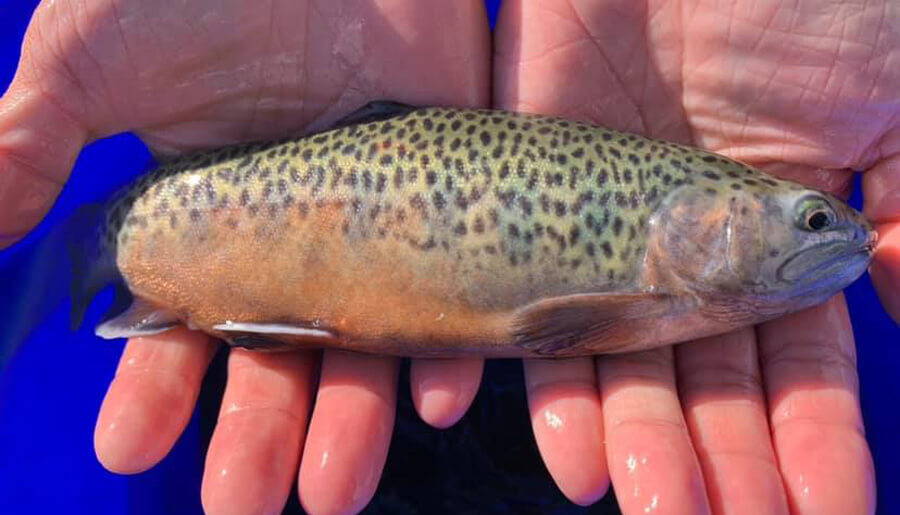 In an Australian first, 1600 cheetah trout have been stocked into Lake Purrumbete to broaden the diversity of the fishery. Cheetah trout are a cross between a rainbow trout and brook trout(char). These new fish join the other annually stocked species of brown, rainbow and brook trout and chinook salmon.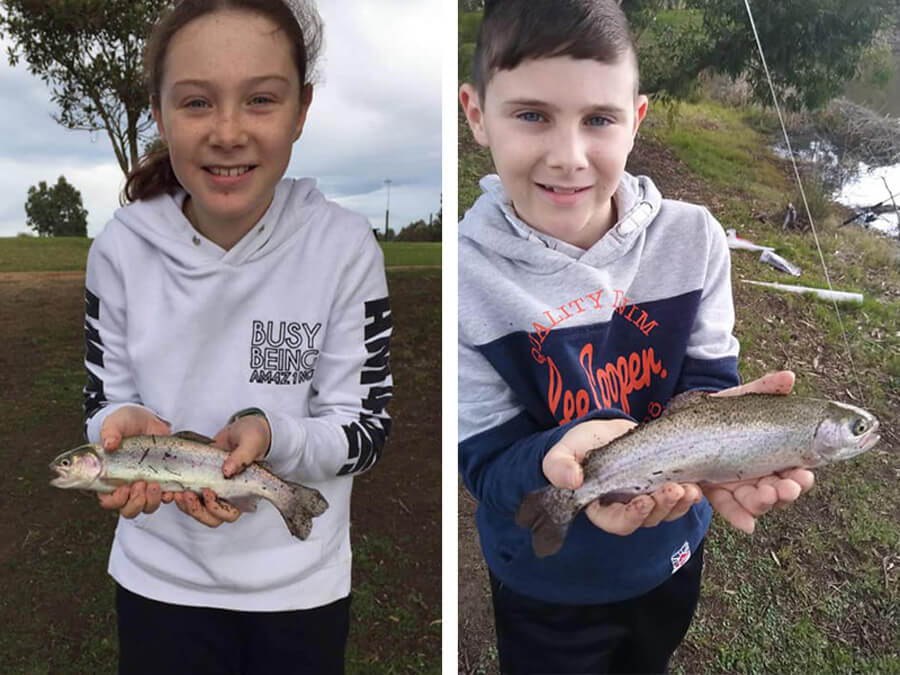 This is what it's all about people, check out the smiles on Natalie and Adam Powell who enjoyed a day catching their first rainbow trout with their dad Mark. Well done guys!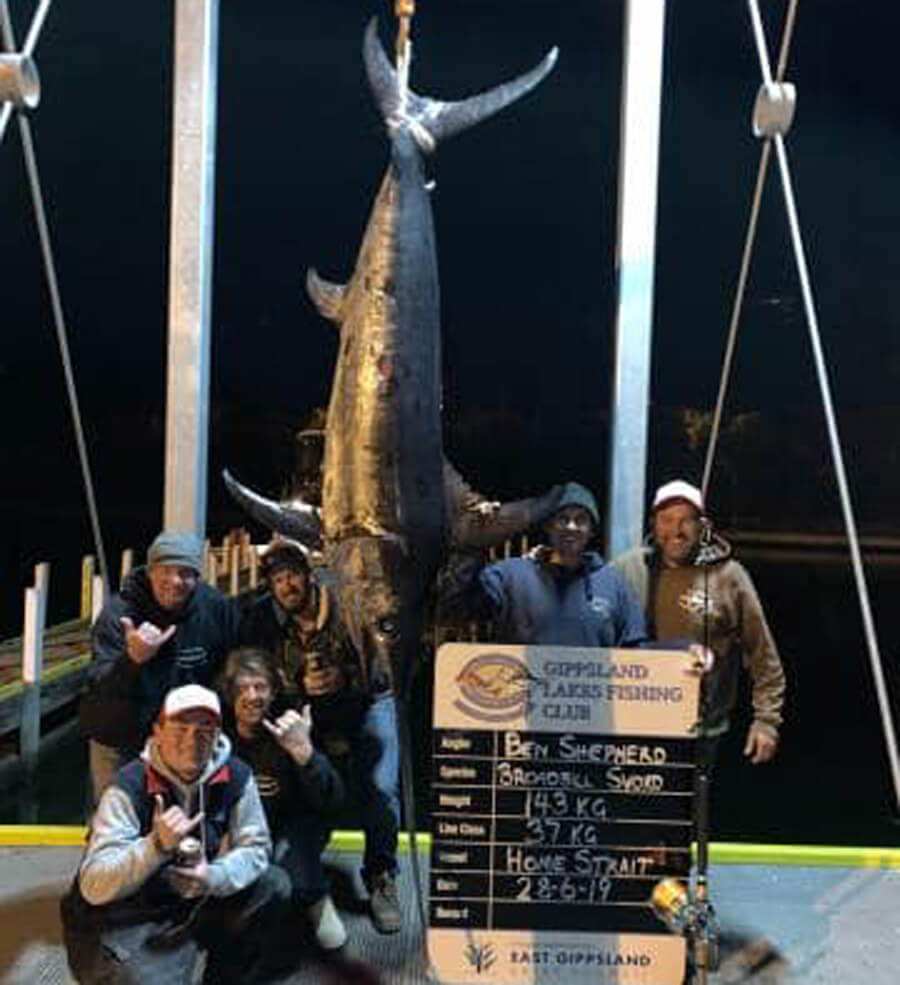 Congratulations Ben Shepherd and team Home Strait on your 143kg sword caught out from Lakes Entrance.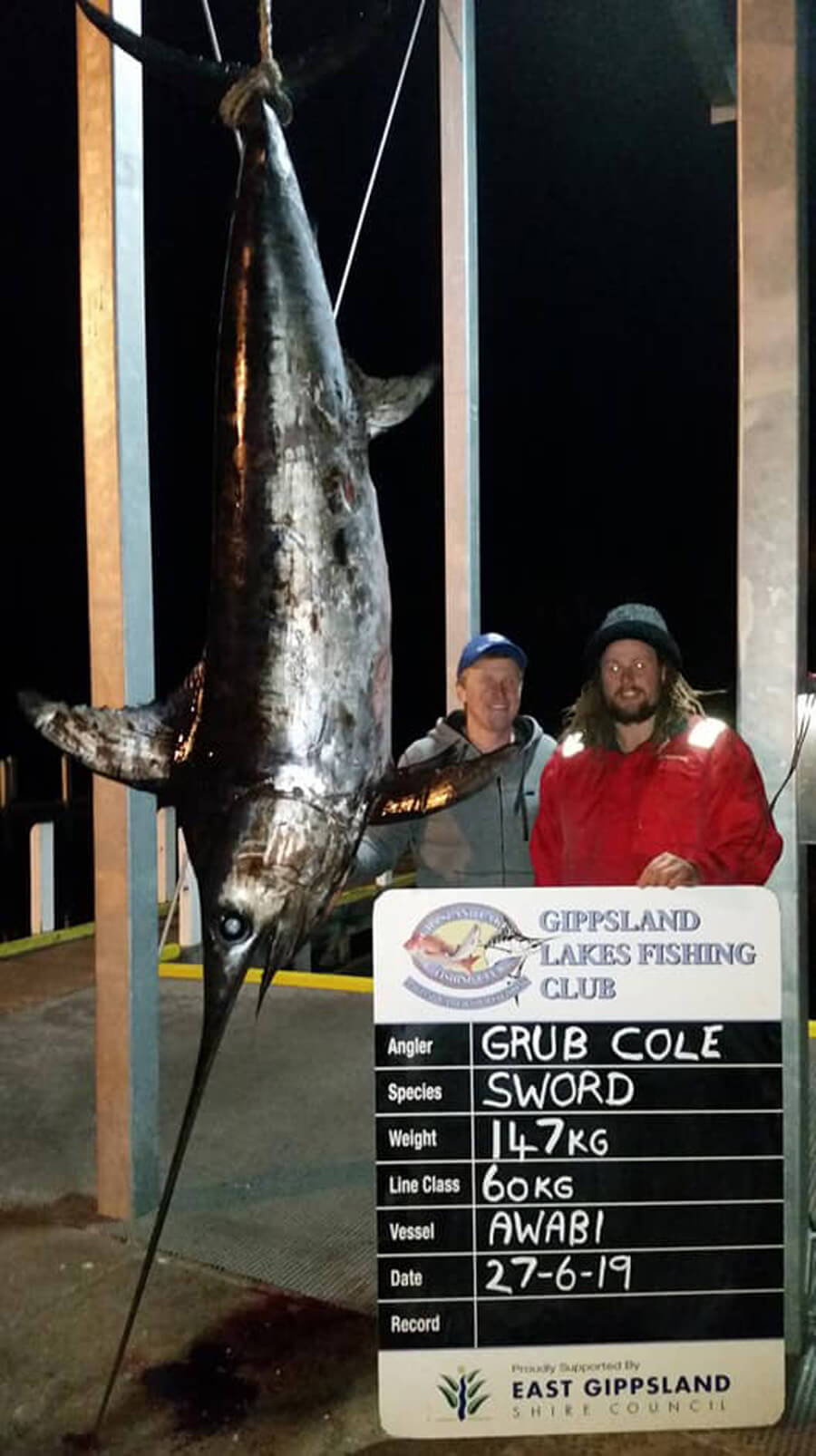 Congratulations Grub Cole on your 147kg sword caught out from Lakes Entrance last week.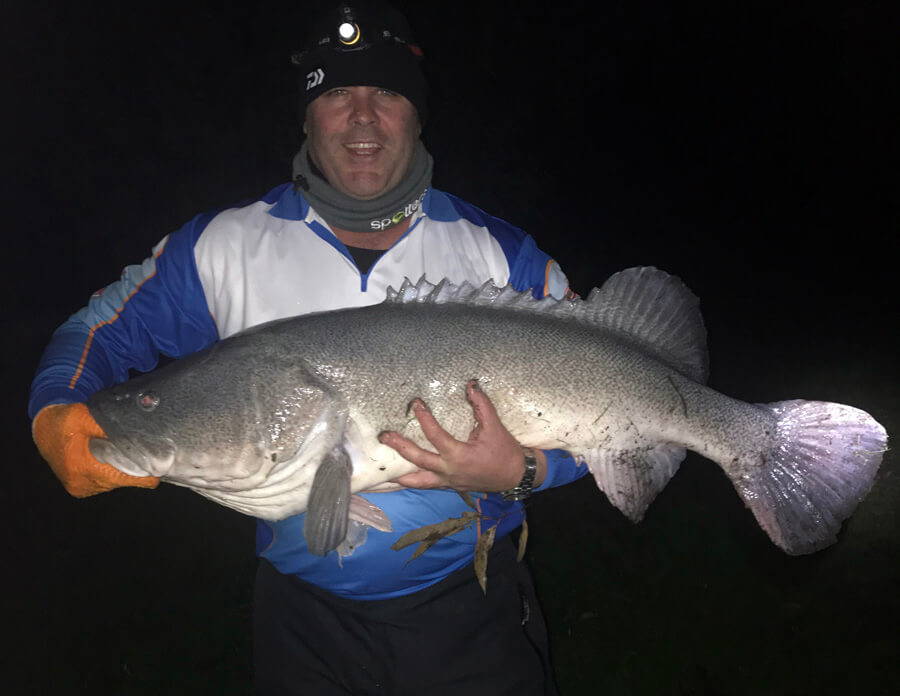 Lee Mahon caught and released this fantastic 117cm Murray cod fishing at Lake Mulwala using cheese for bait.
IFISH WITH TACKLE WORLD SERIES 14
TALKING FISHING - C31 TV - TUESDAYS @8.30PM
Catch "Talking Fishing" on Melbourne's C31 TV (CH44) at 8.30pm each Tuesday night. Staff members David Kramer and Adam Ring together with Steve "Trelly" Threlfull host Australia's only "Live to Air" fishing television program at this prime time-slot. Put Tuesday night's at 8.30 away in your weekly diary of TV shows to watch!
Slugs have four noses.


Good Luck with your fishing and stay safe on the water,

The TEAM at Tackle World Cranbourne & Mornington