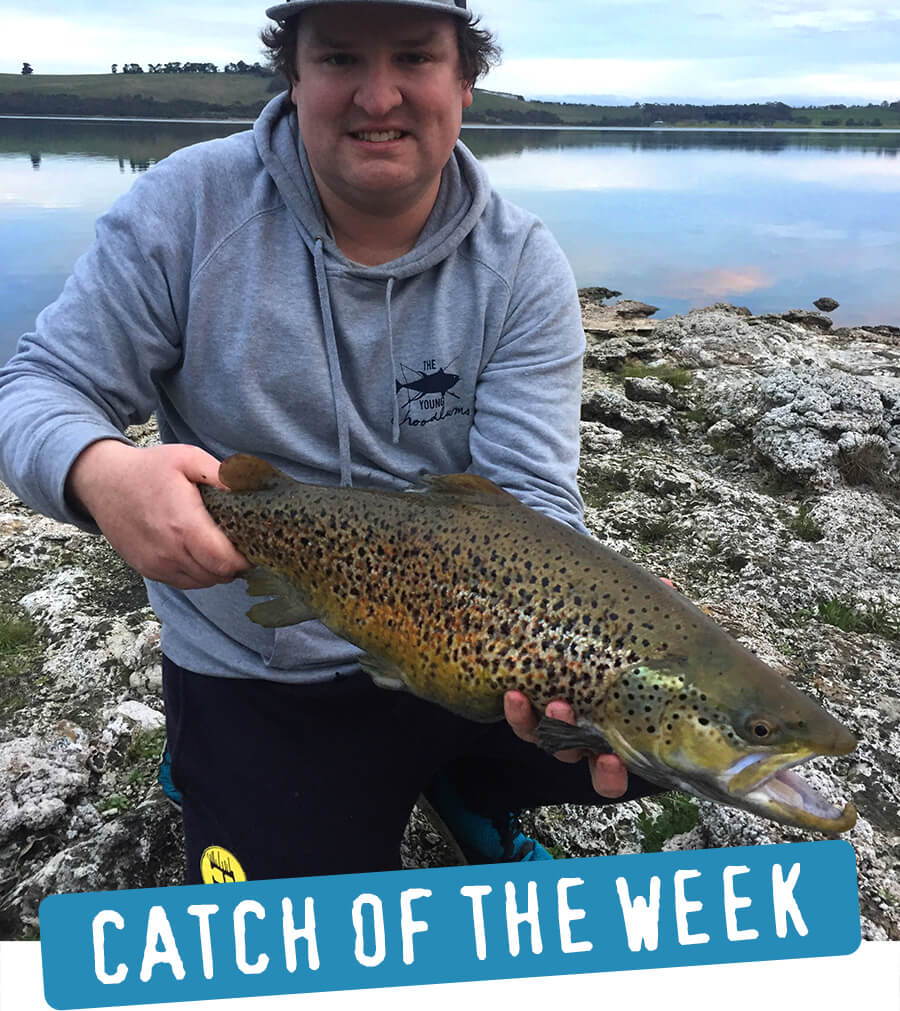 Congratulations to Shane Bardsley on his cracker brown trout caught from Lake Bullen Merri as this weeks Catch of the Week.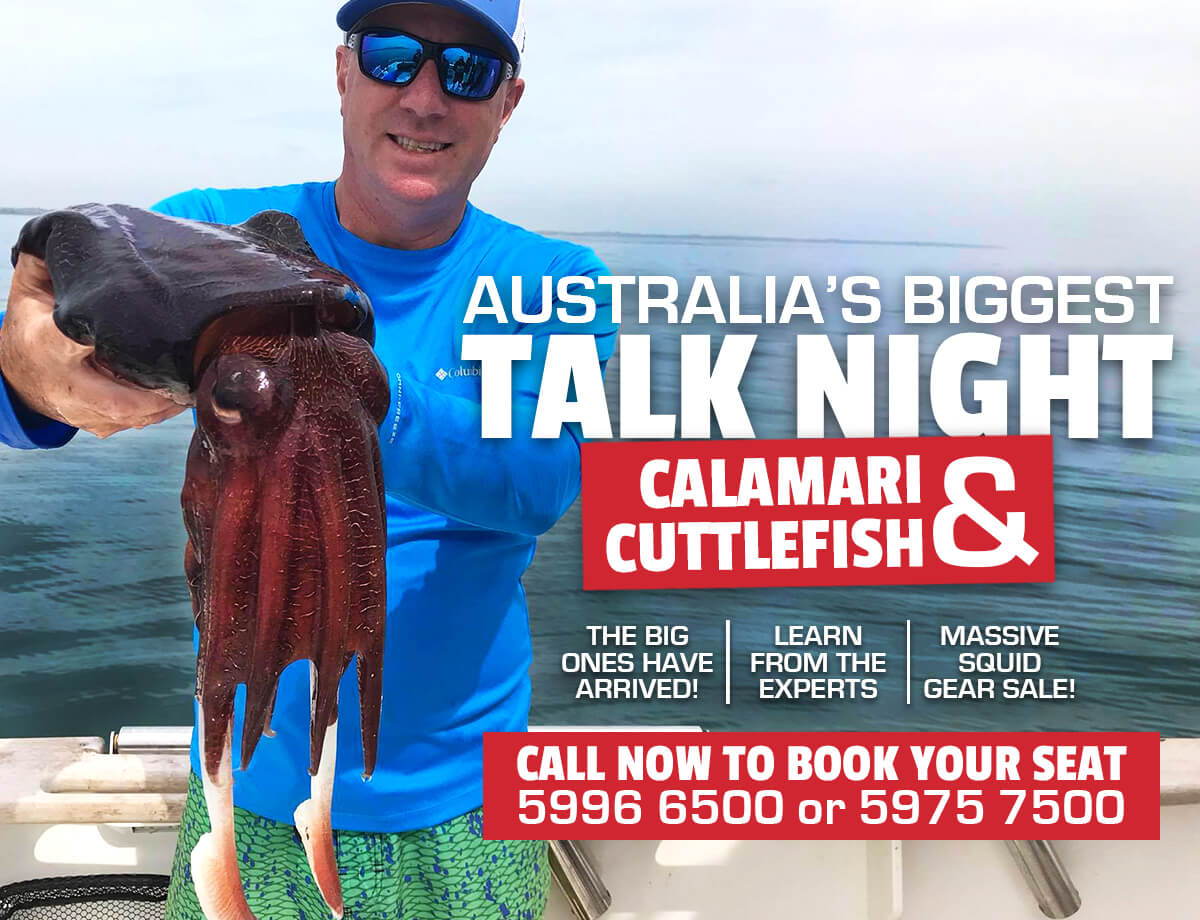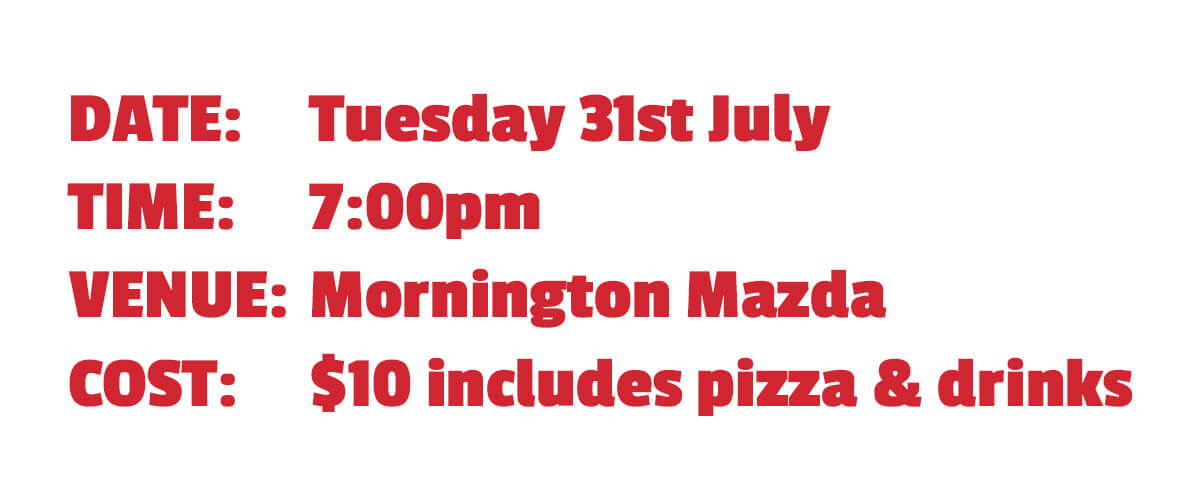 Dr Corey Green from the Victorian Fisheries Authority will present his most recent research on Calamari and Cuttlefish. Corey has been tracking calamari around Port Phillip Bay for several years now and when it comes to knowledge and science of these species, there is no better expert than Dr Corey Green. Corey will also hopefully shed some light on why there has been an influx of cuttlefish into our bay and tell us why this season seems to be a bumper year. This is one talk not to be missed!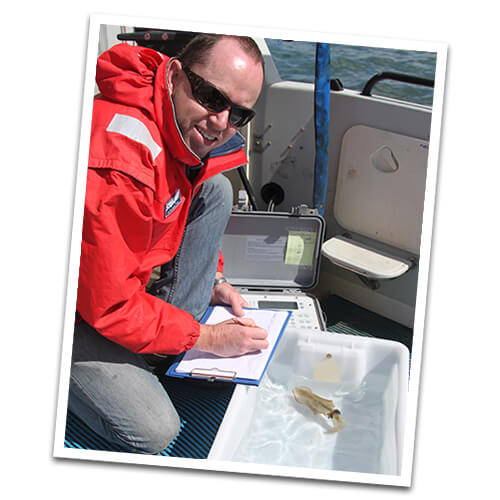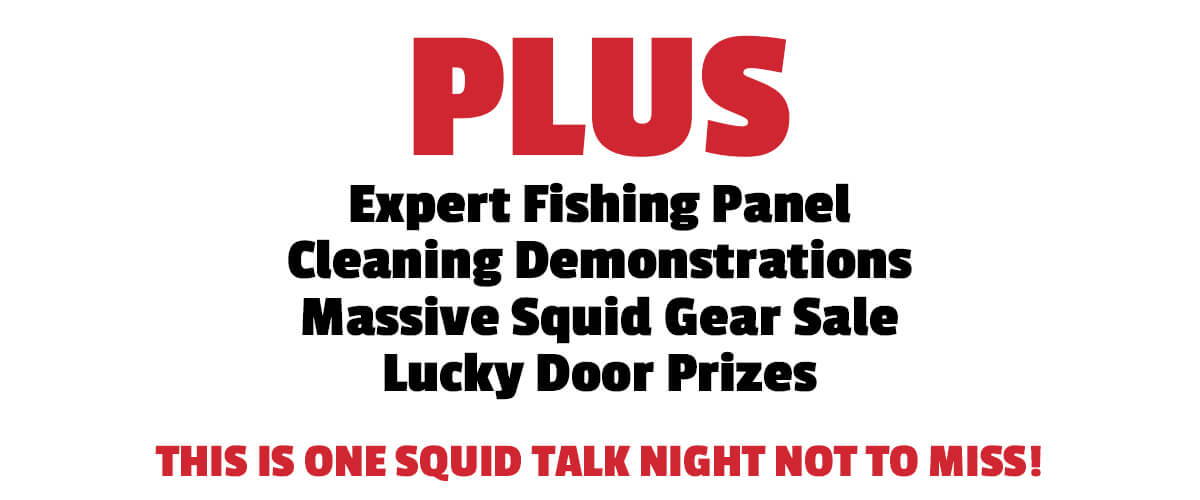 The Worsteling's rounded out the end of their trip to Colorado at the High Lonesome Ranch with some absolutely beautiful rainbow trout to over 10lb on dry fly as well as some cut throat and cut-bow trout. Moving on from Colorado The Worsteling's headed south of the border to Cabo San Lucas in Mexico where they have been guided by locals, catching and releasing rooster fish by towing live baits close to the shore. They also had some pesky long tom's to 4 foot long finding their baits as well as some amazingly coloured dolphin fish.
A number of anglers have been finding a lot of success around Quail Bank at the moment with a variety of jigs working and the Odori size 3.5 in King George whiting has been a stand out.
Flinders pier has been producing a steady run of squid lately, working the length of the pier with both smaller and larger jigs has been successful.
Josh Dales fished from the kayak at Mount Martha last week and managed a few nice calamari on a King George whiting style squid jig.
Bernard Abrams fished out from Dromana and caught some solid squid on Saturday and on Sunday night at last light got stuck into some nice salmon off the pier.
Rodney Edwards fished out from Rye on 2 occasions this past week and managed some quality squid.
Daniel Jewson managed an absolute cracking squid from Blairgowrie on a 3.5 sized jig in gold foil.
Robert Bonetto fished with good mate Richard last week and caught some cracking gummies on fresh slimey mackerel on the run in tide.
Meky Kim was fishing from the beach at Gunnamatta on Sunday night and had an amazing by-catch while popping for salmon; this seven gill shark took a liking to the salmon Meky had hooked and was caught and released. Incredible catch, well done!
Cio Nema Etibur fished from the Queenscliff pier this week with a mate who managed a nice calamari on a yellow jig.
Tom Nguyen fished the pier at St Leonards and managed a nice squid but reports it was slow going.
Matt Cini from Reel Time Fishing Charters turned bad tuna weather into an epic session on the mulloway for his customers fishing the Glenelg River at Nelson.
Andrew Ketelaar fished the edged and weed beds at Wurdibuloc Reservoir on the weekend catching a nice redfin and brown trout using lures.
Shane Bardsley fished the banks of Lake Bullen Merri and caught this cracking brown trout that came in at 61cm.
Jamie Davies took his boys; Sam, Alby and Ted out for a day fishing and they caught this absolute ripper brown trout in the Creswick area.
Gary Van Leuverden fished with his mate Dave who caught his PB trout at 47cm out from Jews Creek at Lake Eildon.
Kris Leckie trolled around the Big River Arm of Lake Eildon catching this lovely brown trout on the clown pattern tassie devil.
Jack & Reece Thompson and Darcy & Glen Banks fished the Evans Head comp over the weekend managing some stonker snapper and kingfish.
Aaron on a trip at Corroboree Billabong, NT at the moment caught his first saratoga and barra on his new travel rod and gear he grabbed from the Cranbourne store before hand.
Local regular Lachlan Barclay is over in New Zealand at the moment catching some quality kingfish in the Bay of Islands.
IFISH WITH TACKLE WORLD SERIES 13
TALKING FISHING - C31 TV - TUESDAYS @8.30PM
Catch "Talking Fishing" on Melbourne's C31 TV (CH44) at 8.30pm each Tuesday night. Staff members David Kramer and Adam Ring together with Steve "Trelly" Threlfull host Australia's only "Live to Air" fishing television program at this prime time-slot. Put Tuesday night's at 8.30 away in your weekly diary of TV shows to watch!
70% of all boats sold are used for fishing.

Good Luck with your fishing and stay safe on the water,

The TEAM at Tackle World Cranbourne & Mornington