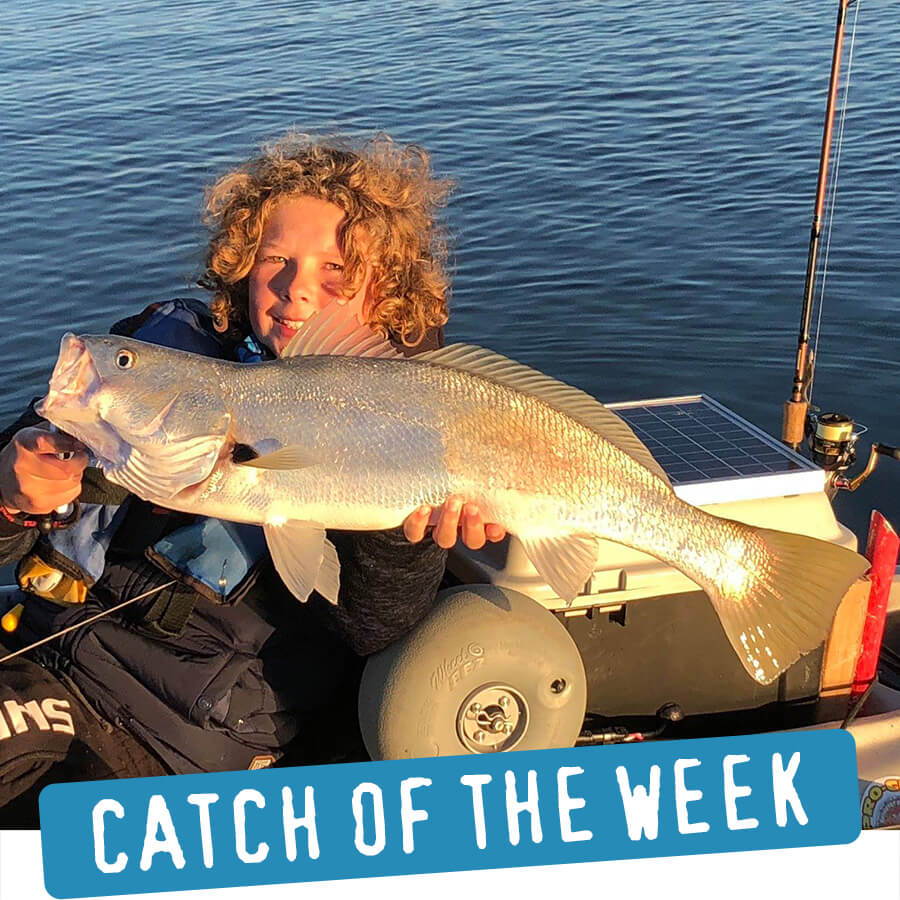 Congratulations to Marlon Blackford on his first mulloway caught from his kayak at Patterson Lakes over the weekend.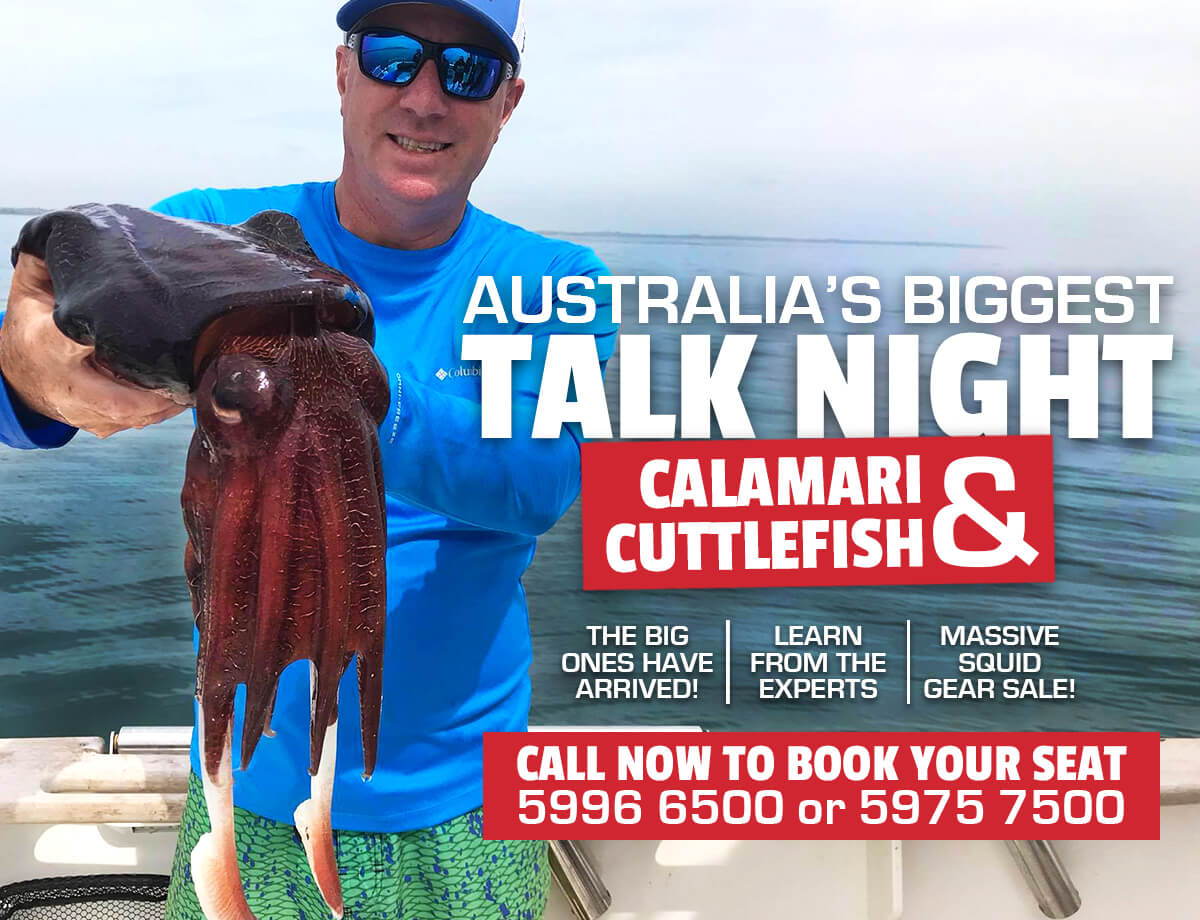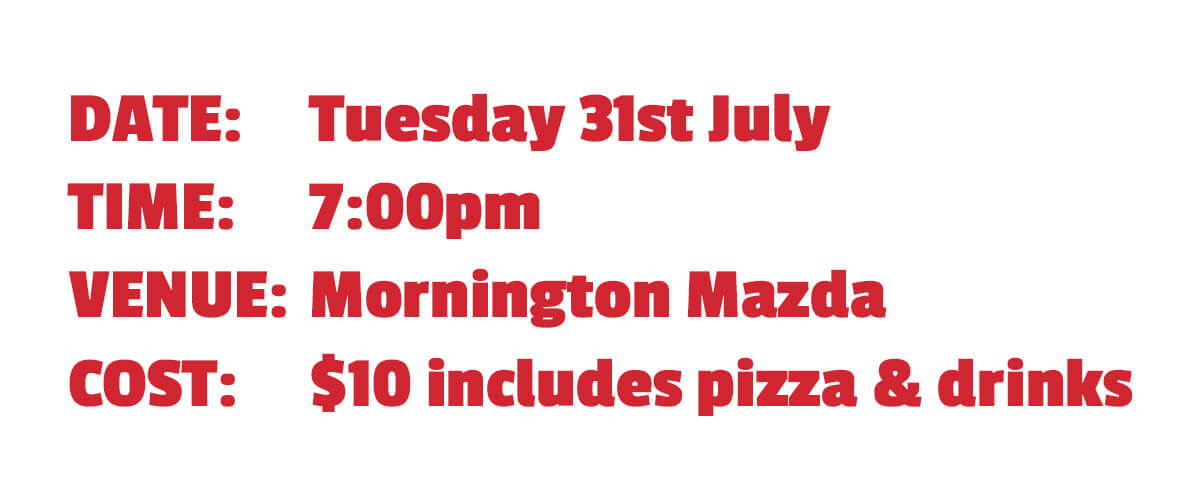 Dr Corey Green from the Victorian Fisheries Authority will present his most recent research on Calamari and Cuttlefish. Corey has been tracking calamari around Port Phillip Bay for several years now and when it comes to knowledge and science of these species, there is no better expert than Dr Corey Green. Corey will also hopefully shed some light on why there has been an influx of cuttlefish into our bay and tell us why this season seems to be a bumper year. This is one talk not to be missed!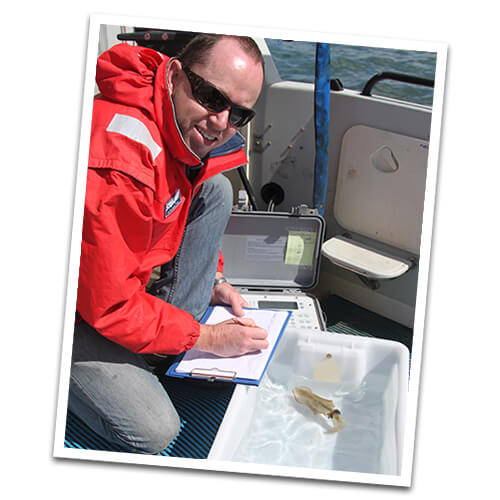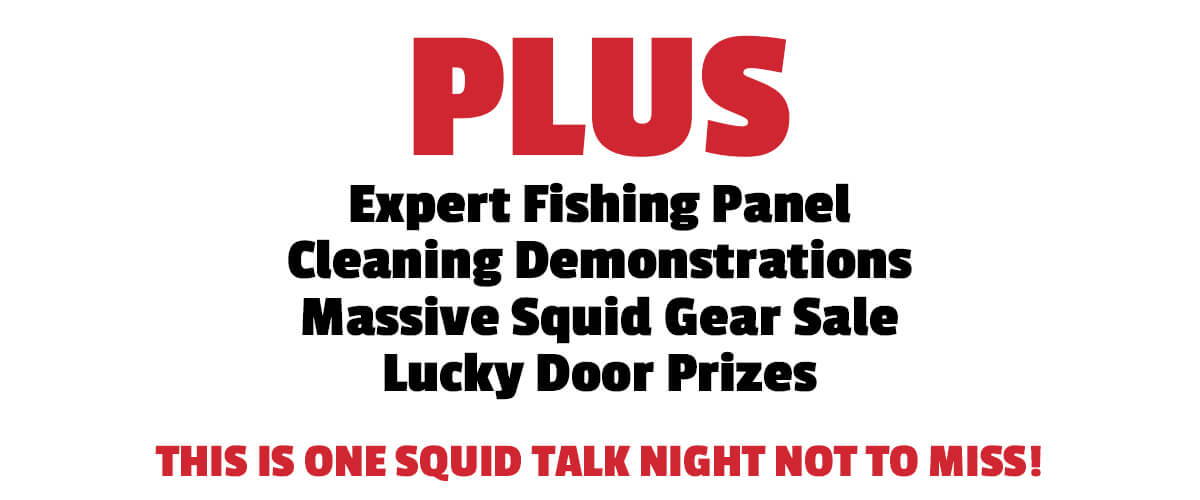 The Worsteling's have stopped off in Colorado for the next step of their journey, staying at The High Lonesome Ranch. They are all having a ball targeting fish on the fly; PW catching his first cutthroat rainbow trout and everyone catching their first large mouth bass.
Chris Porter fished around Tyabb Bank and caught a tasty bag of calamari using red and green jigs.
Great customer of the shop Pat Ellaby fished with Andy at Quail Bank finding some quality squid using a variety of jigs in brown, red and green colours.
Shaun Furtiere from Think Big Charters had his customers out around Quail Bank last week catching a ripper bag of calamari on a variety of jigs.
Dave Wheeler and Steve Ridsdale fished the Tooradin Channel on Saturday and landed this whopping 8ft seven gill shark.
Evan K fished from the kayak at Lang Lang and caught this nice gummy shark after sifting through a few school sharks.
Dawood Camron fished out from Corinella in 8 metres of water and caught a nice snapper.
Shaun Furtiere from Think Big Charters took a couple of his customers out to the Western Entrance and managed a few nice gummies for the session.
Gerry Morsman fished offshore in 30m of water out from Western Port and caught this ripper gummy shark on Lakes Entrance slimey mackerel.
Tom Vercoe fished with James Egan around Docklands and nailed some nice pinkies on soft plastics.
Young gun Marlon Blackford caught his first mulloway while fishing at Patterson Lakes over the weekend.
Brendan Smith fished from the kayak at Patterson Lakes on Friday and managed a few quality bream using curl tail soft plastics around the pylons.
Sam Coffey fished around the mussel farm at Mornington and got into a few nice pinkies.
Riley fished off Sorrento during the week and caught some lovely squid with the family.
Anthony Manduca fished around Mud Island on the weekend and caught some nice flatties and this interesting looking cowfish.
Justin, Luke & Jamie got into a couple of nice gummies just south of Pinnace Channel using trevally and squid for bait.
Robert Bonetto caught this solid gummy on slimey mackerel on the end of the run out tide at Portsea.
Amelia and her father fished Indented Head on Saturday catching a ripper bag of flatties and squid.
Daniel Zagami from Fish On Charters fished with Jarrod Day at St Leonards on the weekend and got stuck into some fantastic whiting.
Matt Cini from Reel Time fishing charters fished with great customers Vasily and John on the Glenelg River in Nelson enjoying some outstanding mulloway fishing.
Simon Rinaldi from Red Hot Fishing Charters got stuck into some ripping tuna fishing out from Portland last week.
Dan Gardiner and Brandon Cole caught this 101.4kg tuna out from Apollo Bay on Saturday.
Max Vercoe fished the Bonnie Doon area of Lake Eildon and caught 3 nice trout on his kayak.
Paul Costo hit up Lake Eildon on the weekend and managed this ripping brown trout of around 2kg.
Billy Broughton fished the Yarra River on the weekend and landed this cracking Murray cod that he released swimming off strongly.
Tom Vercoe fished from the yak at Devilbend on the weekend and bagged his PB brown trout at 57cm. Well done!
Anton Davies caught this solid rainbow trout using soft plastics at Lakeside Pakenham.
Andrew Ketelaar fished Williamsons Beach on the weekend and caught some quality salmon on laser lures with early morning and late arvo doing well.
Mark Otten fished Venus Bay with his son on the weekend and managed over 40 solid salmon between them casting slugs rigged with assist hooks into the gutters.
Tom Vercoe fished with James Egan and caught this fantastic Murray cod on a spinner bait.
Sent in via Instagram; @joshuadavey_fishing and @taka_tucker had a great session at West Lakes on the bream.
David Puli and his daughter Lauren jumped on a charter out from Noosa and caught some fantastic fish including; moses perch, pearl perch, snapper, coral bream and gold spot estuary cod.
Maddie & Tess caught these nice barra and catfish heli fishing just out of Darwin.
Tony Sharp landed this nice Spanish mackerel while on holidays in FIJI.
IFISH WITH TACKLE WORLD SERIES 13
TALKING FISHING - C31 TV - TUESDAYS @8.30PM
Catch "Talking Fishing" on Melbourne's C31 TV (CH44) at 8.30pm each Tuesday night. Staff members David Kramer and Adam Ring together with Steve "Trelly" Threlfull host Australia's only "Live to Air" fishing television program at this prime time-slot. Put Tuesday night's at 8.30 away in your weekly diary of TV shows to watch!
No word in the English language rhymes with month, orange, silver and purple.

Good Luck with your fishing and stay safe on the water,

The TEAM at Tackle World Cranbourne & Mornington