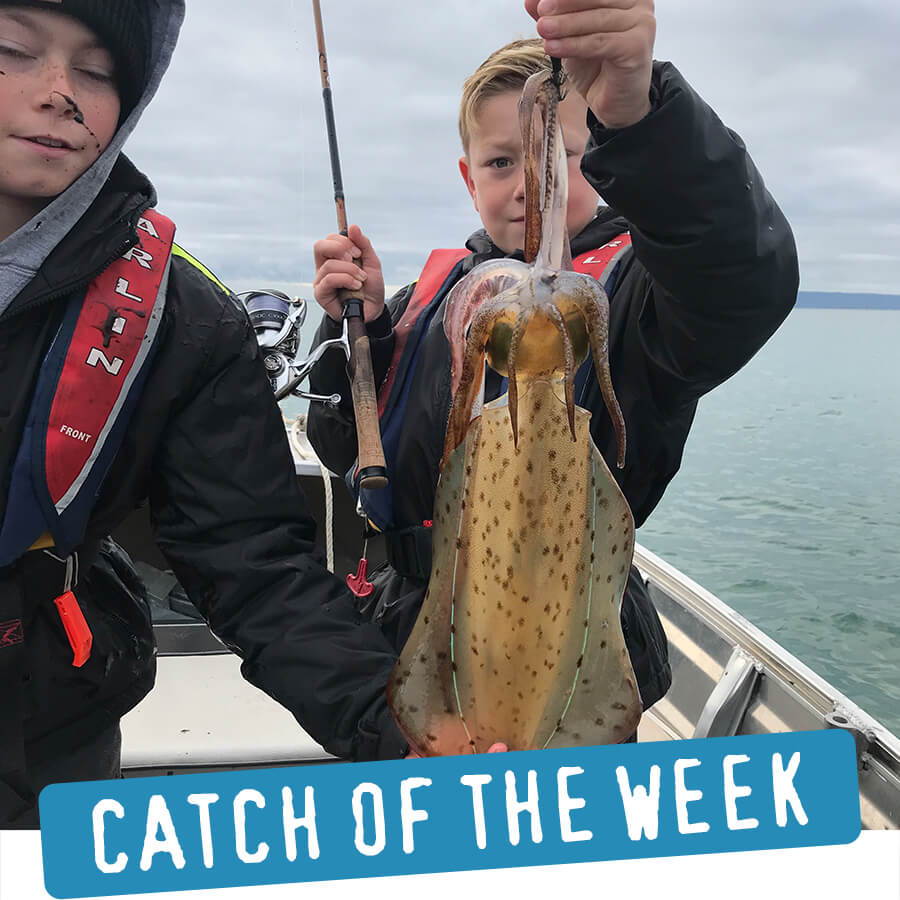 Congratulations to Jake & Heath who fished out from Sorrento catching some solid squid in this cold weather.
The Worsteling's have spent the past week fishing in and around Islamorada in the Florida Keys. They have been targeting big tarpon as well as getting stuck into some snook, bonefish, speckled sea trout and tile fish.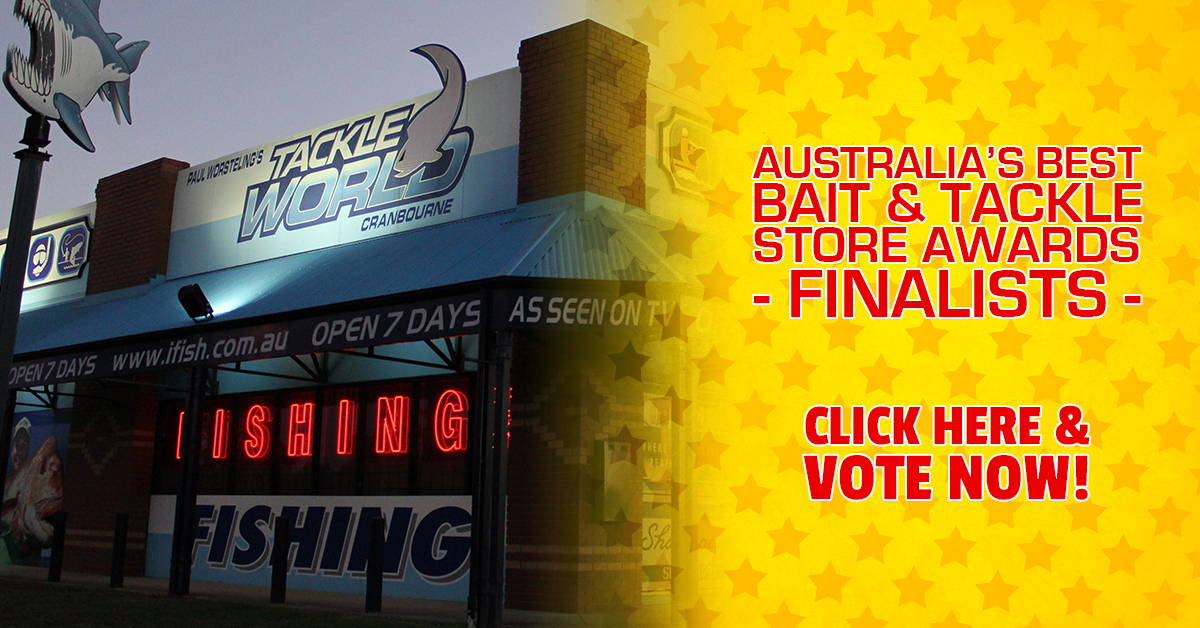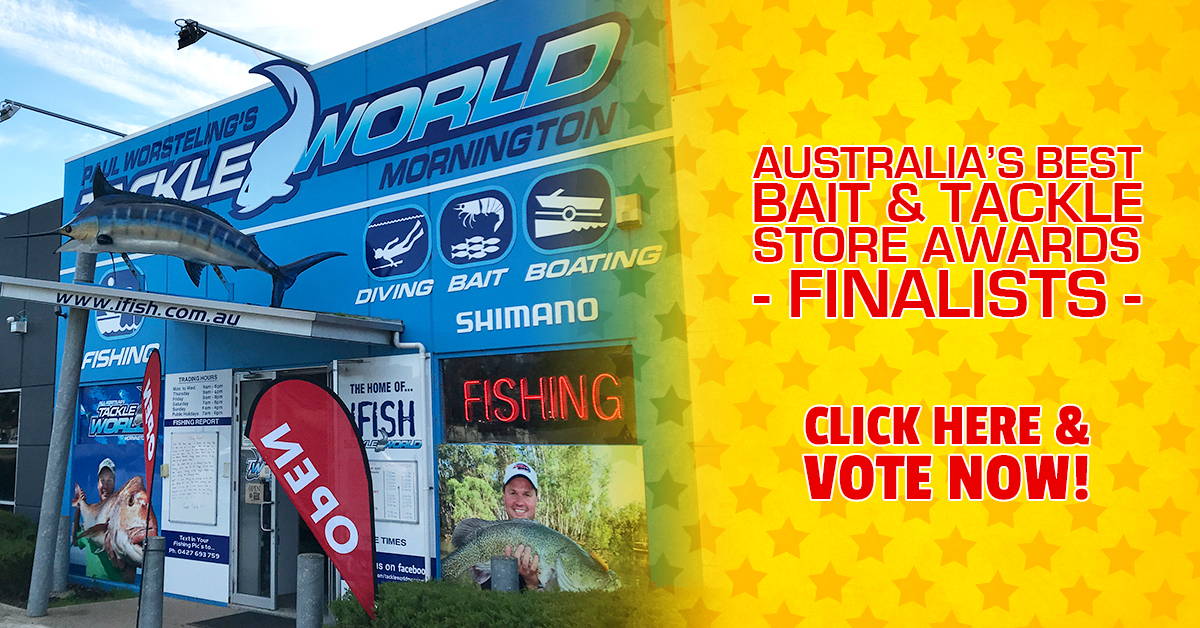 Both Tackle World Cranbourne and Tackle World Mornington have made it as finalists in Australia's Best Bait and Tackle Store Awards for 2018. We are very proud of what we do and love bringing our loyal customers success in fishing. We pride ourselves on our customer service, our product range and the ability to help you catch a fish. We would love if you could take a couple of minutes to cast a vote our way.
6 year old Annabella Shelly fished at Tooradin and caught her first fish, a lovely bream using prawn as bait.
Shaun Furtiere from Think Big Fishing Charters headed out with his customers around Tyabb Bank and produced some fantastic sized southern calamari.
Staff member Brendon Cunningham headed to Flinders during a break in the weather and managed a couple of squid on Odori jigs.
Jack Byatt fished from the San Remo jetty on Wednesday morning catching a nice squid.
Steve Smrdel got a surprise fishing Docklands with a mate when this thumping mulloway took off giving him a good fight on light tackle.
Brendan Smith fished the Patterson Lakes system from his kayak and managed a couple of nice bream on Cranka Crab lures.
Alex Hawking also fished Patterson Lakes and caught some nice bream using soft plastics.
Luke Styles fished Blairgowrie in the cold and wet but managed some solid salmon on a yellow/orange metal slug.
Jake and Heath fished with their dad out from Sorrento early in the week and caught large numbers of fantastic sized squid.
Daniel Zagami from Fish On Charters helped his customer catch this solid gummy shark on fresh salmon at Portsea on slack tide.
Sam Castrechini outfished his poppy catching this nice Port Jackson shark from the pier.
Tibby Flora fished with a mate at Mud Island, they managed a few squid in 7 metres of water then were plagued with small flatties in 12m of water. Once it was dark they used a squid light to attract and catch a nice bag of garfish.
Amelia fished with her father on Wednesday out from Portarlington and found a few good sized squid.
Hook and Haul Charters managed this ripping 97kg tuna out from Portland around Lawrence Rock.
Tristan Rogers fished out from Portland early in the week and managed some solid school tuna on the troll.
Simon Rinaldi from Red Hot Fishing Charters caught good numbers of tuna for his customers out from Portland between the weather this week.
Brent Byrne caught his PB redfin fishing a trout pattern lure.
Gary Van Leuverden fished Lake Eildon and caught his PB brown trout at 54cm. Well done mate.
Hugo Maddelena fished at Barwon Heads last week and managed a nice trevally.
Shannon Gags fished from the beach at Venus Bay catching some fantastic salmon to 53cm.
Michelle fished at Venus Bay during the week and caught this nice salmon on a popper.
Anton Davies fished at Lakeside Pakenham chasing some school holidays trout, catching good numbers on spinners.
A number of boats have been landing some fantastic tuna this week, these are from boats Reel Weapon and Tru-Dee V.
Brendan Neuss fished Copeton this week and smashed his PB Murray cod with this beast going 131cm casting into the sticks.
Junell caught her first barra fishing the Elizabeth River that measured 54cm.
IFISH WITH TACKLE WORLD SERIES 13
TALKING FISHING - C31 TV - TUESDAYS @8.30PM
Catch "Talking Fishing" on Melbourne's C31 TV (CH44) at 8.30pm each Tuesday night. Staff members David Kramer and Adam Ring together with Steve "Trelly" Threlfull host Australia's only "Live to Air" fishing television program at this prime time-slot. Put Tuesday night's at 8.30 away in your weekly diary of TV shows to watch!
A jiffy is an actual unit of time, not just an expression.

Good Luck with your fishing and stay safe on the water,

The TEAM at Tackle World Cranbourne & Mornington