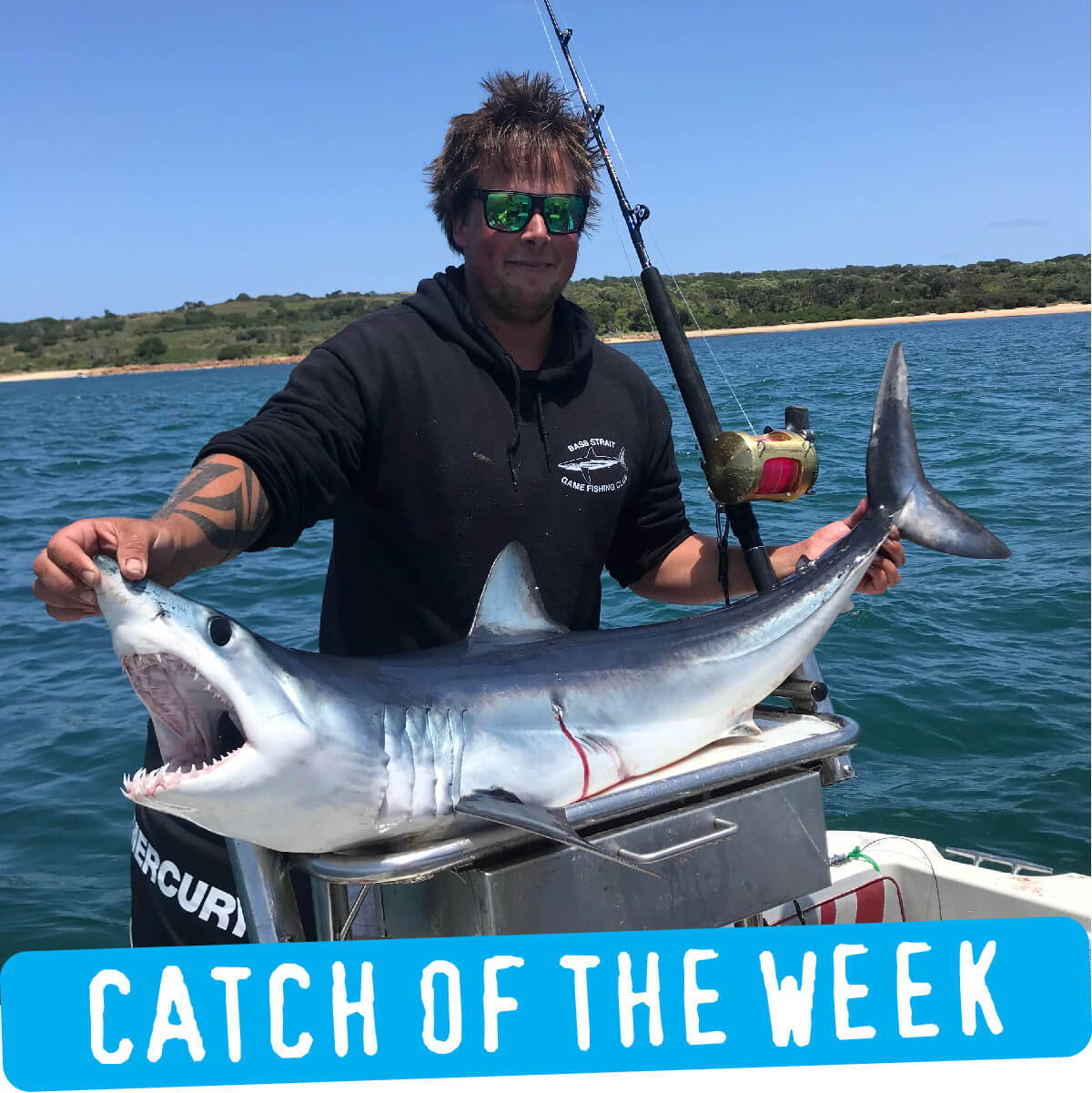 Congratulations to Trent Dickinson and Sam Coffey on their 20kg mako shark landed off Woolamai, you guys are this weeks catch of the week.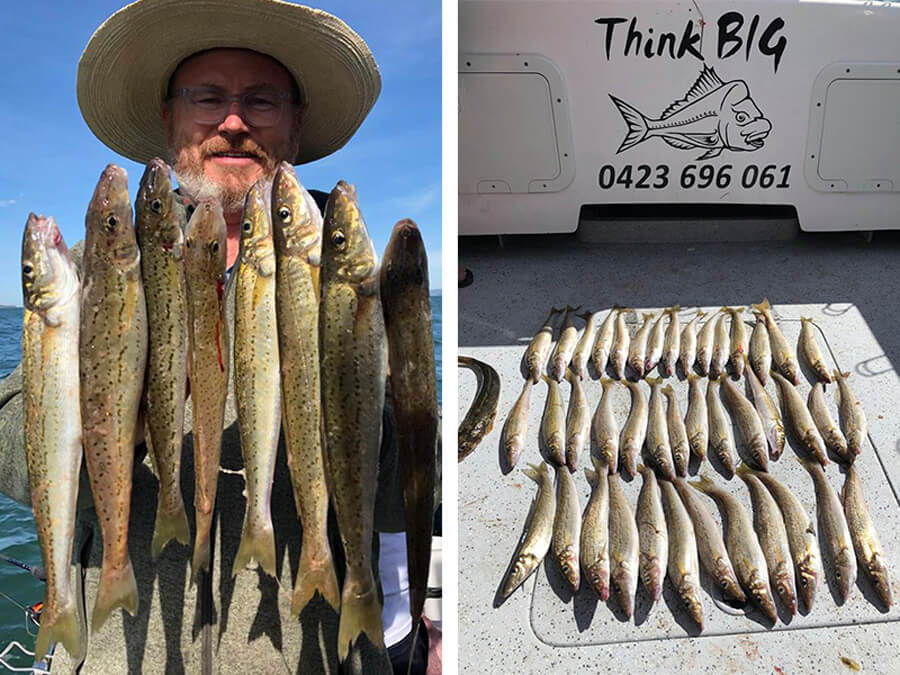 Shaun Furtiere from Think Big Fishing Charters had a great session on the whiting this week finding the fish around the sand patches.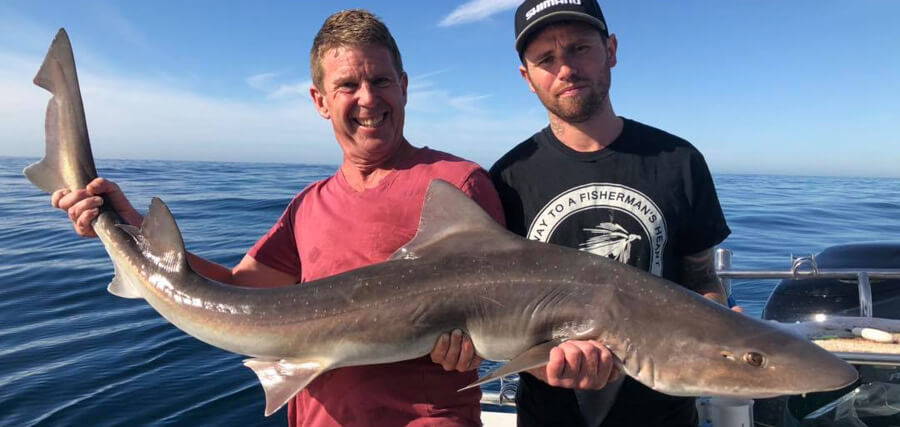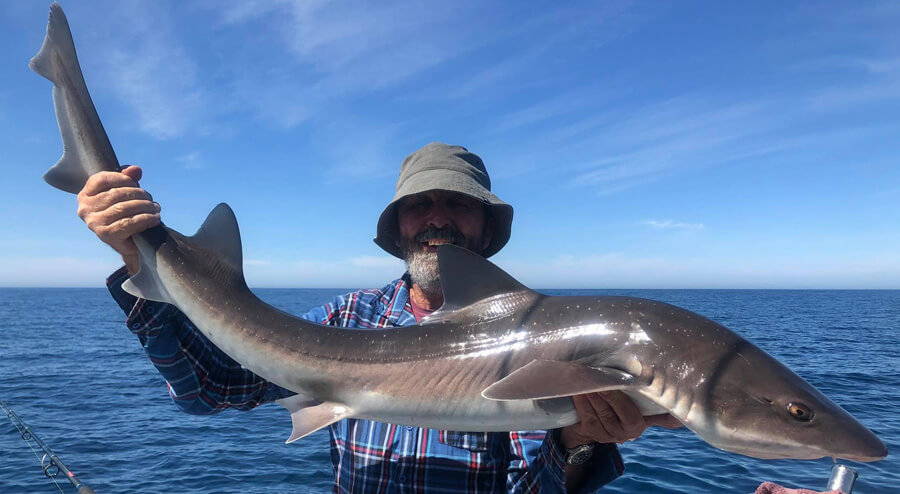 Shaun also headed out with Jacob, Benjamin and Adrian after some gummies and weren't disappointed with some ripper models brought aboard.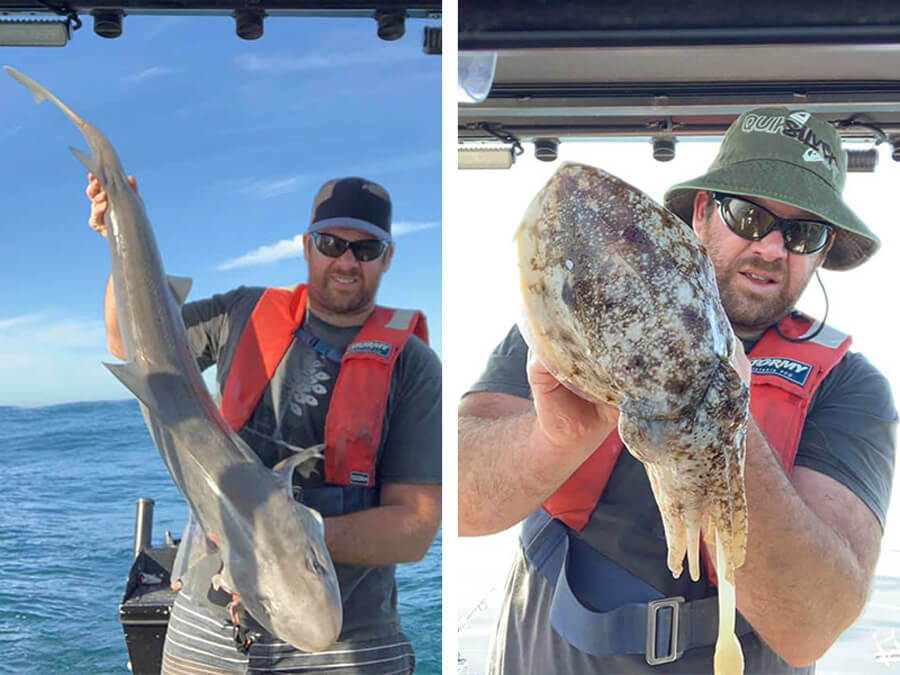 Peter Galvin landed this quality gummy fishing near the fairway buoy at the Western Entrance during the ebb tide; the gummy took a fresh couta fillet. Peter also managed his chunky cuttle from the Flinders area on the same day.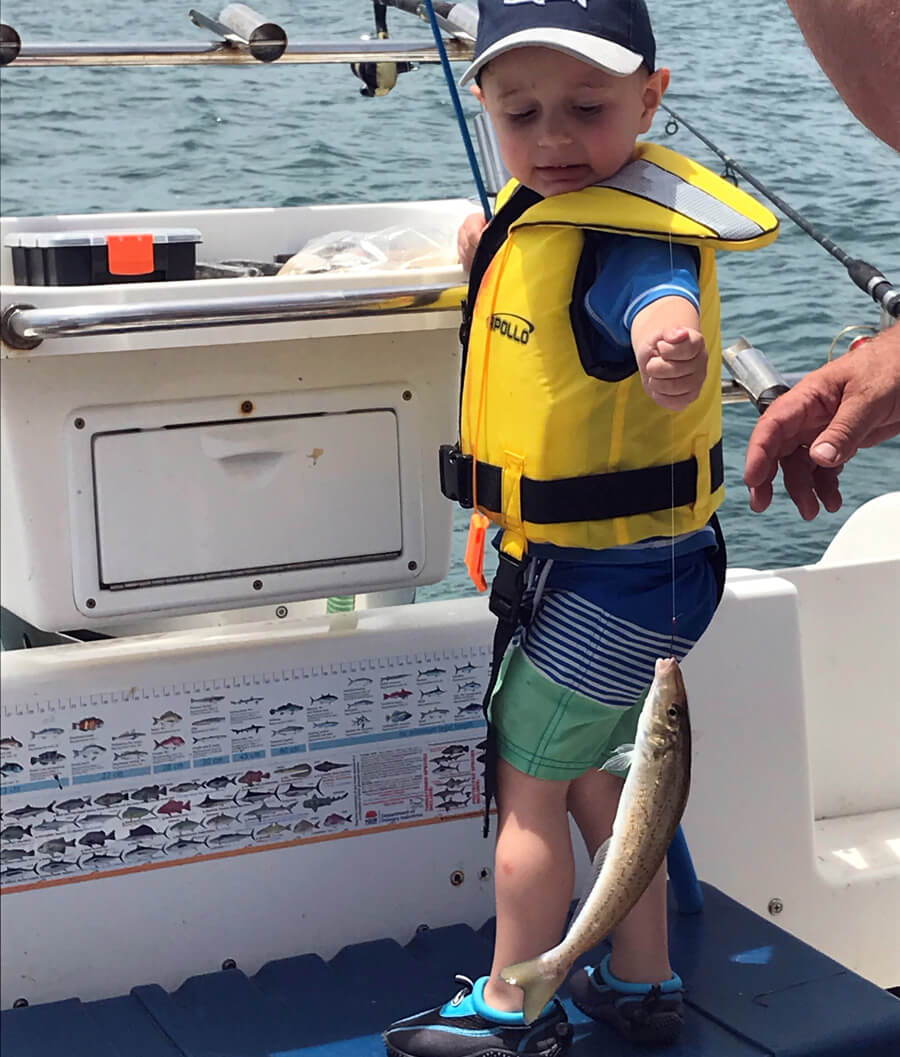 Young William Kruse landed some fantastic whiting fishing with his family at Tortoise Head this week, well done champ!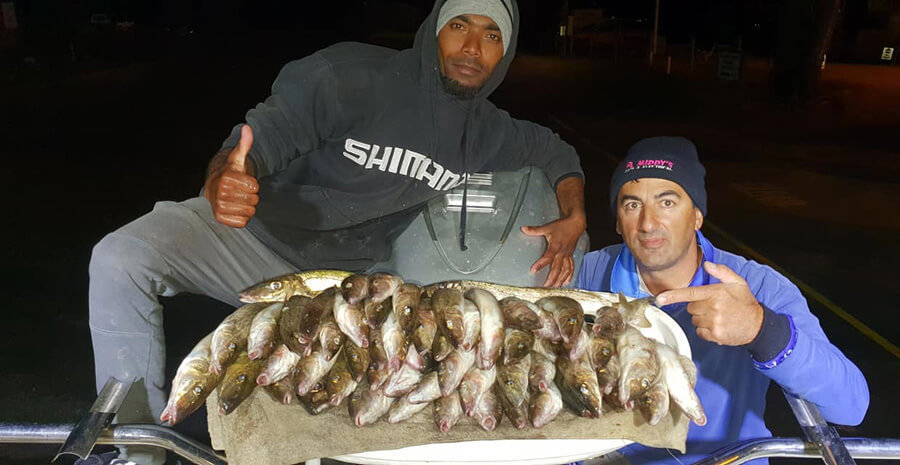 Shar Kan fished shallow at Tortoise Head this week in just 2 metres of water the guys landed 55 whiting on pipi's with the biggest going 48cm.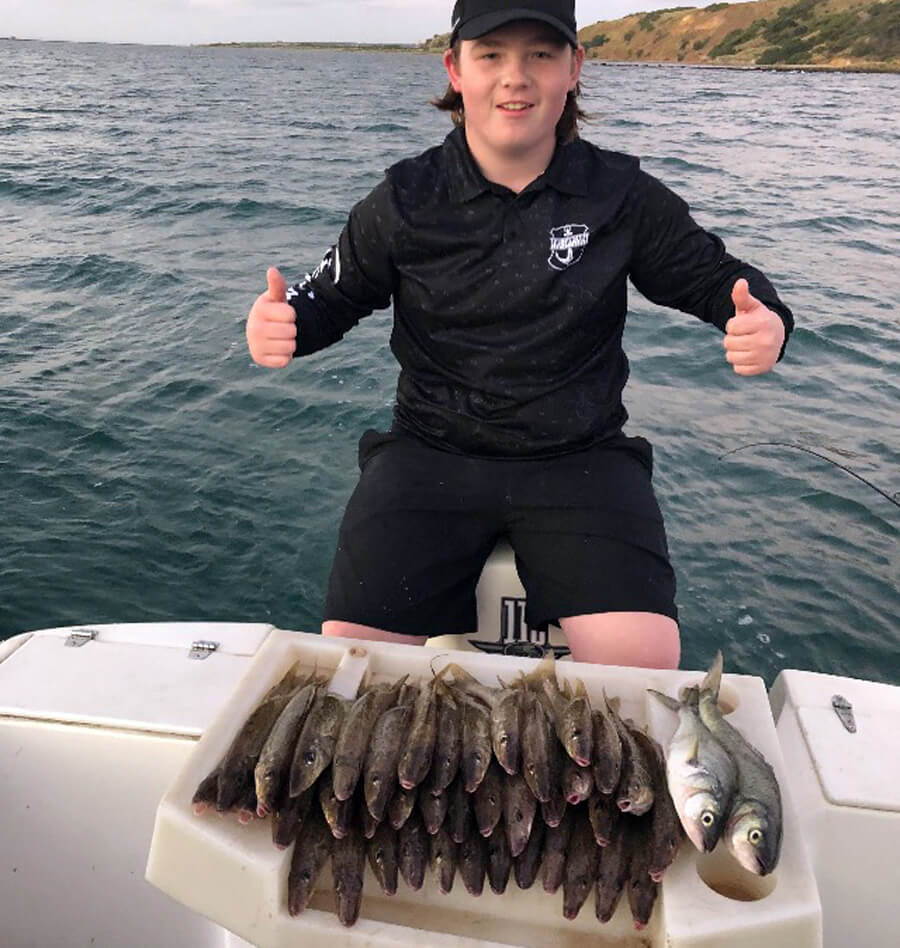 Memphis Hurren and his dad found a patch of cracking whiting after 4 moves fishing Western Port this week; pipi's were the bait of choice.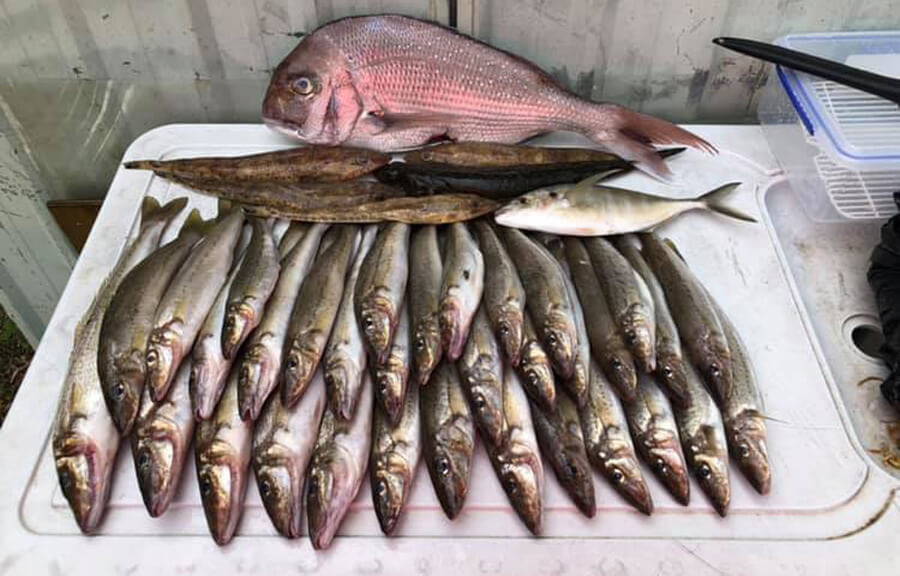 Mario Dugonjic headed out from Stony Point landing a nice snapper and chasing down some nice thick whiting in 16 metres.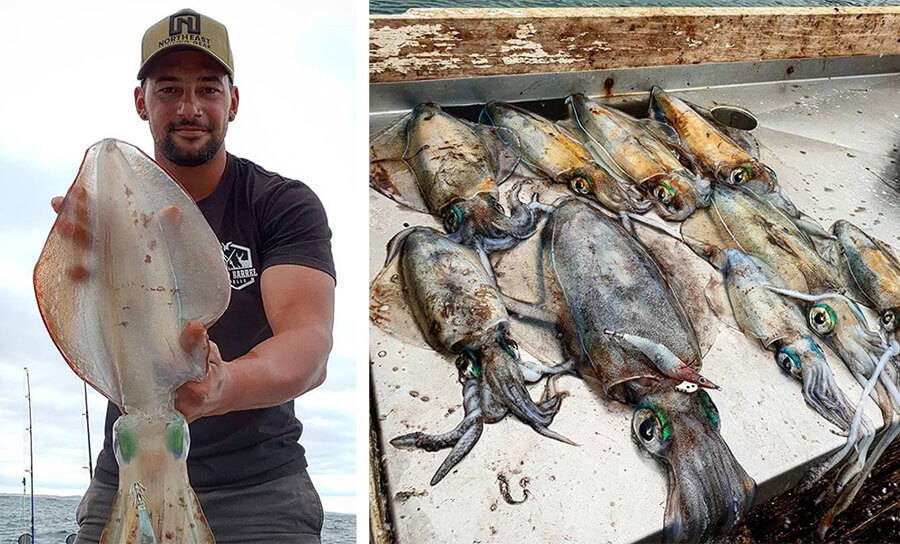 Jovan Pageot found some fantastic squid fishing out from Corinella this week, the Red Headed/White Shimano Sephia jig dominated in the overcast conditions.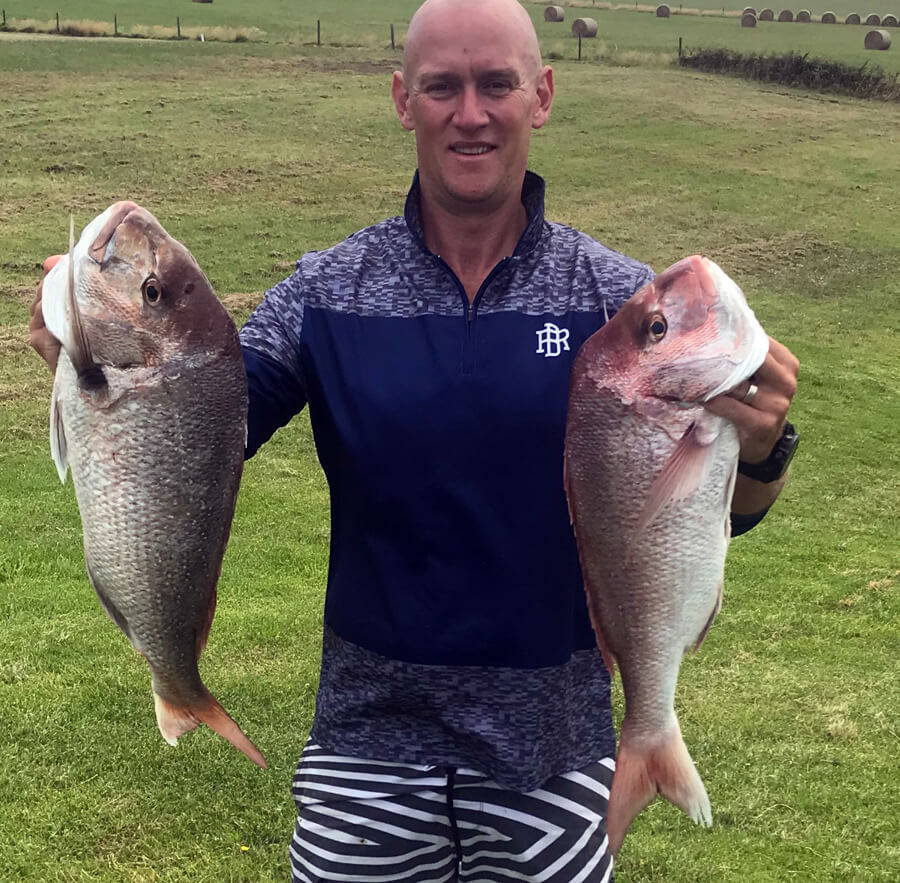 Ian found a patch of fantastic snapper fishing The Corals in 9 metres this week with pilchards doing the damage.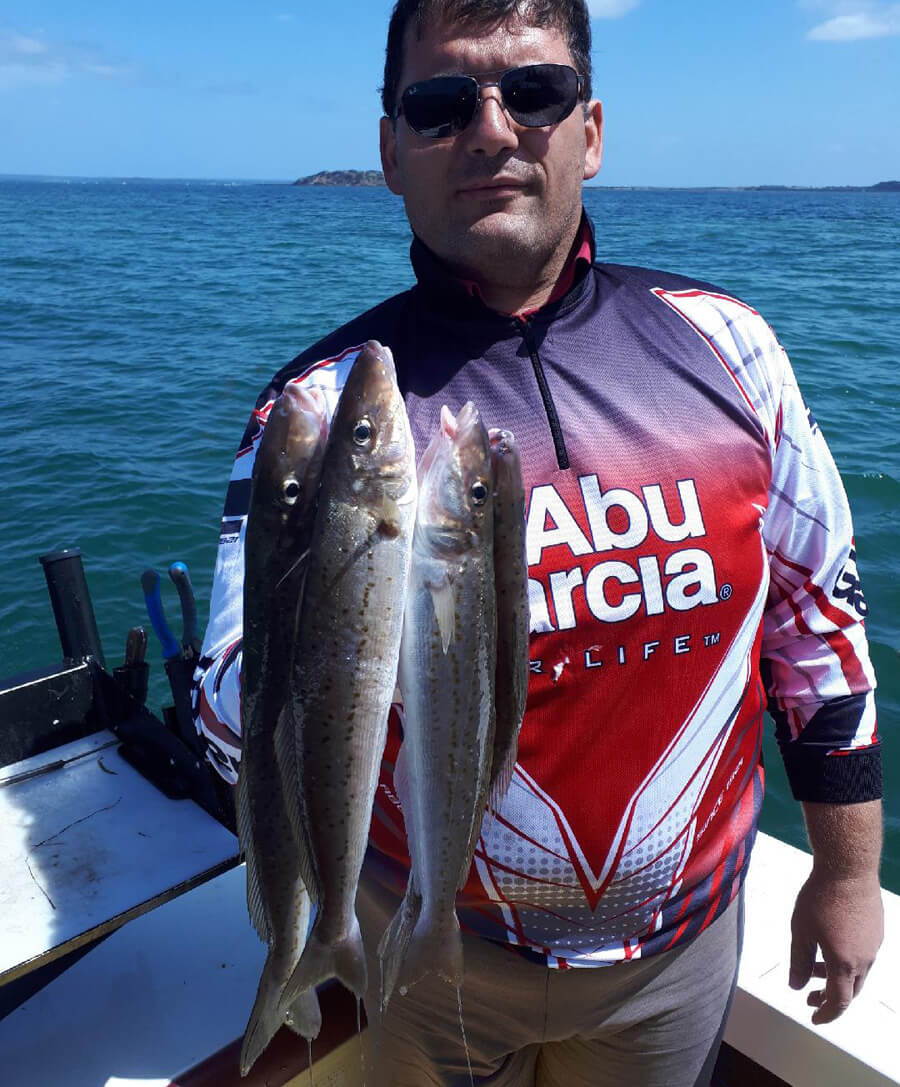 Roberto had a good day on the water out from Rhyll this week landing some cracking whiting.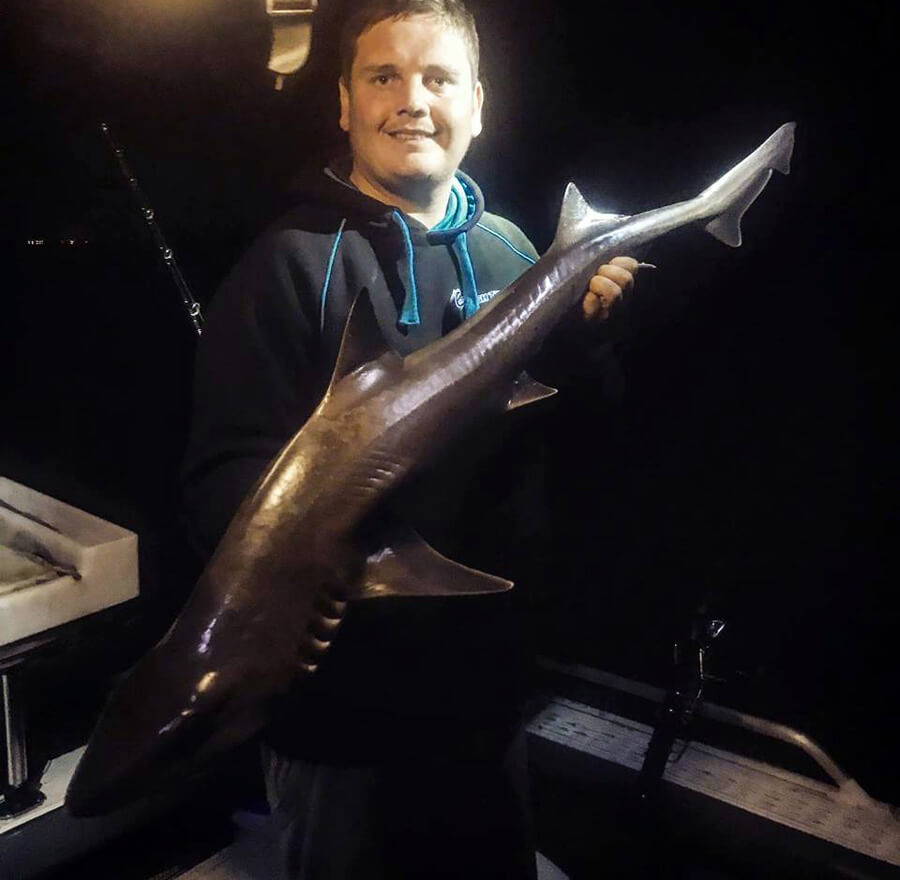 Chris Preston fought through the sea lice for some fantastic gummies around the 2kg and 3kg sizes.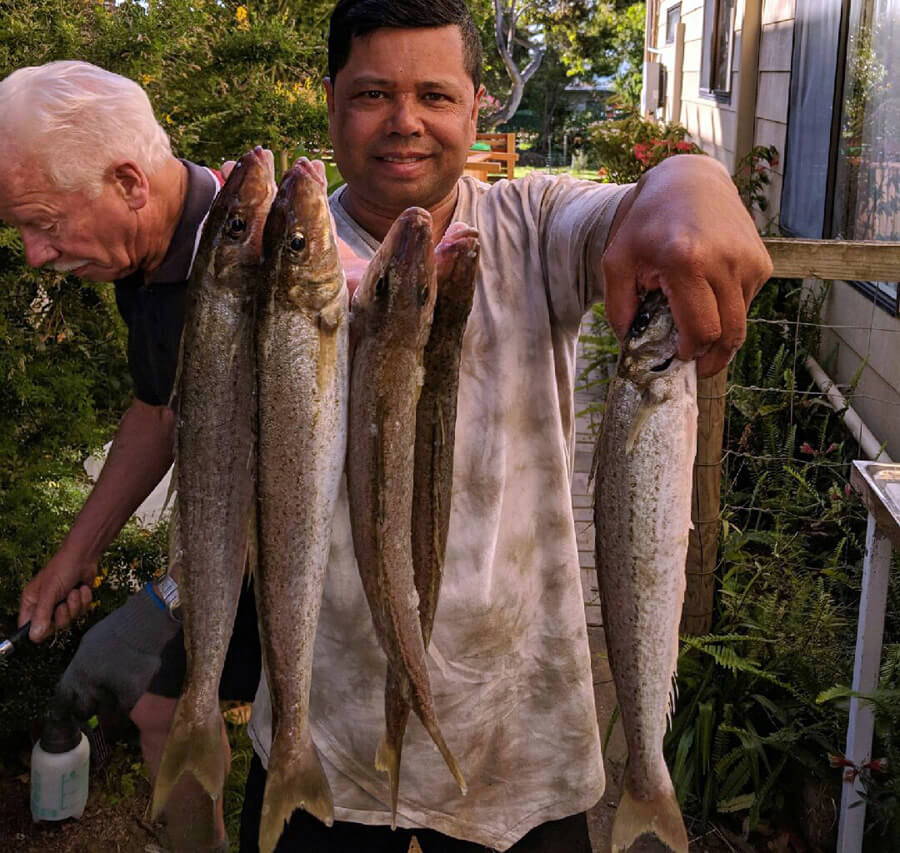 Chris Eims fished off Cowes this week for some beautiful King George whiting the finish off his 2018.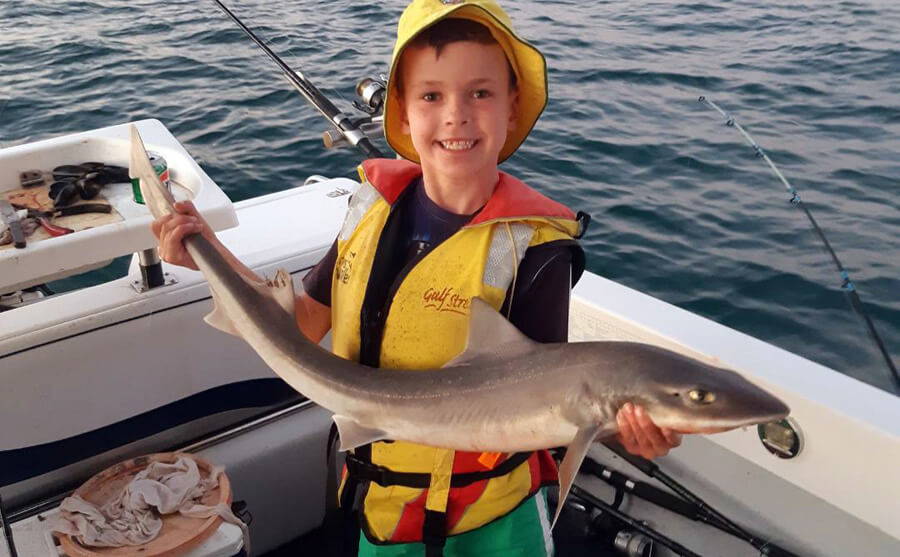 Young Cameron Hamilton landed this beautiful gummy shark on his whiting setup on New Year Eve, well done mate!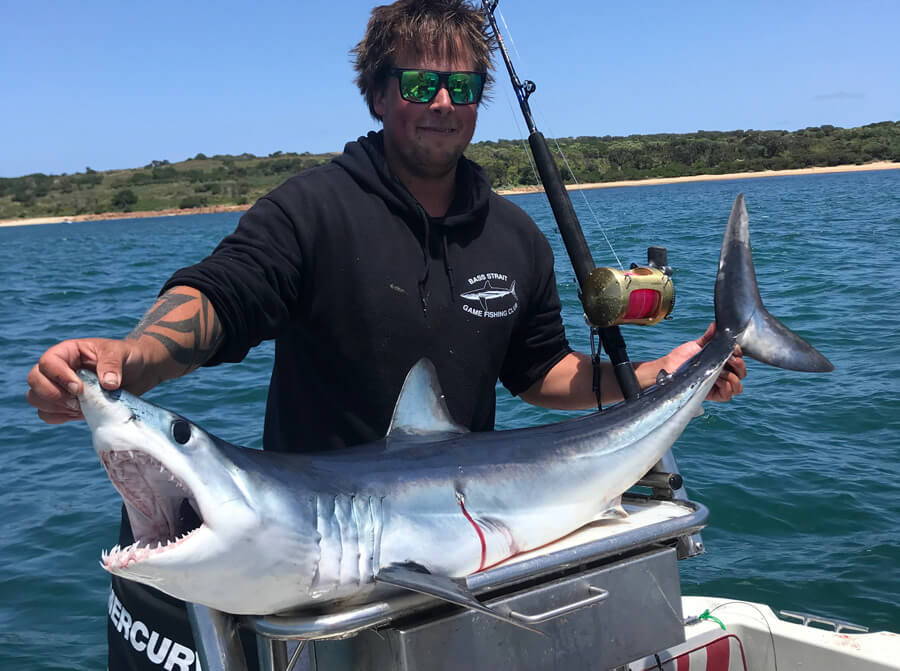 Trent Dickinson and Sam Coffey headed offshore from Woolamai early in the week in search of Mako's and landed this gorgeous 20kg mako in 45 metres.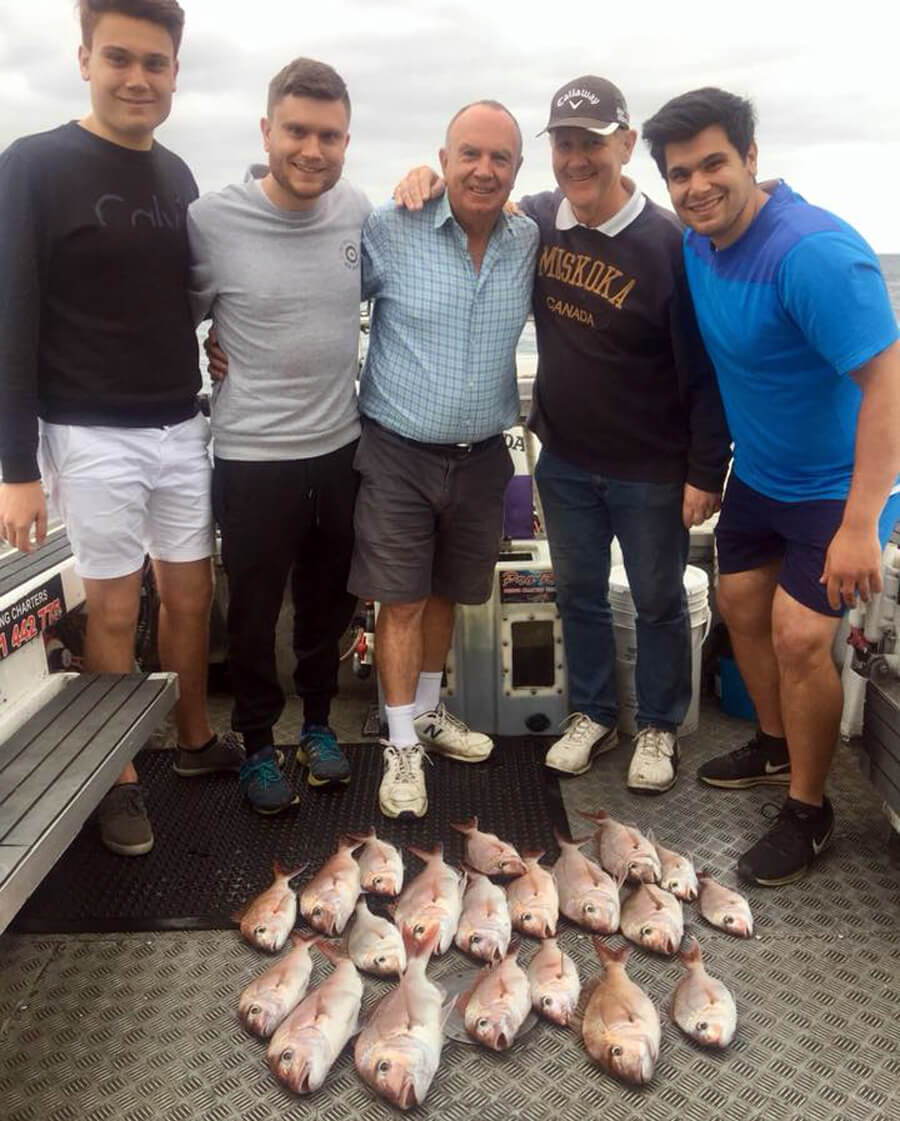 Jayson Turner from Pro Red Fishing Charters got 2019 started off right with his customers landing a nice haul of pan sized pinkies, well done!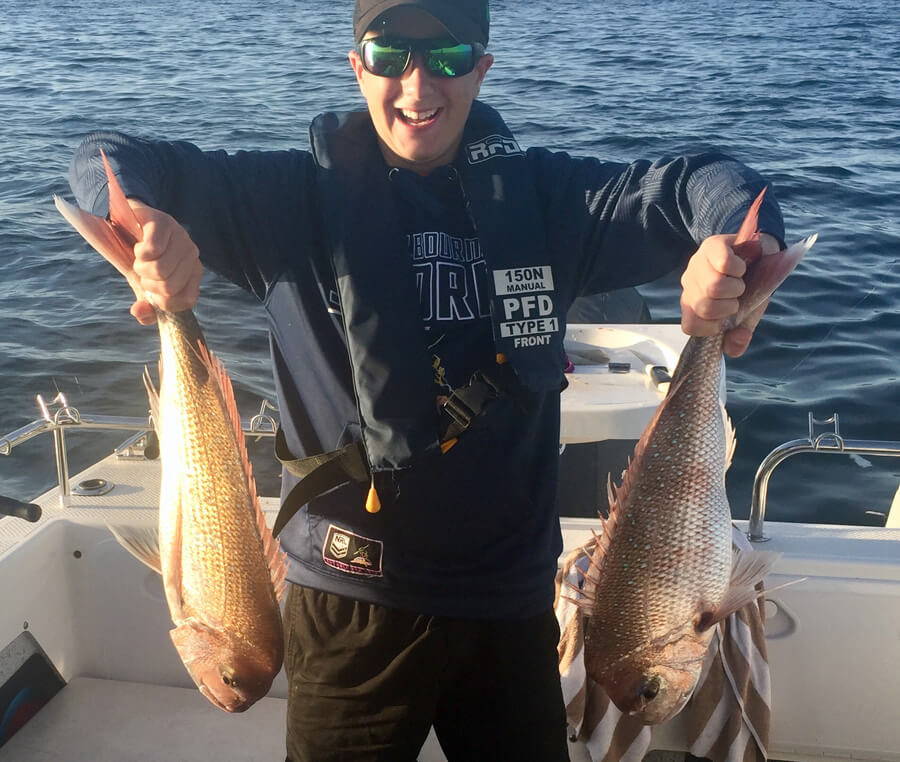 Josh Strawbridge with a couple of quality snapper landed out from Mornington in 21 metres on pilchards, the tide change was the best time.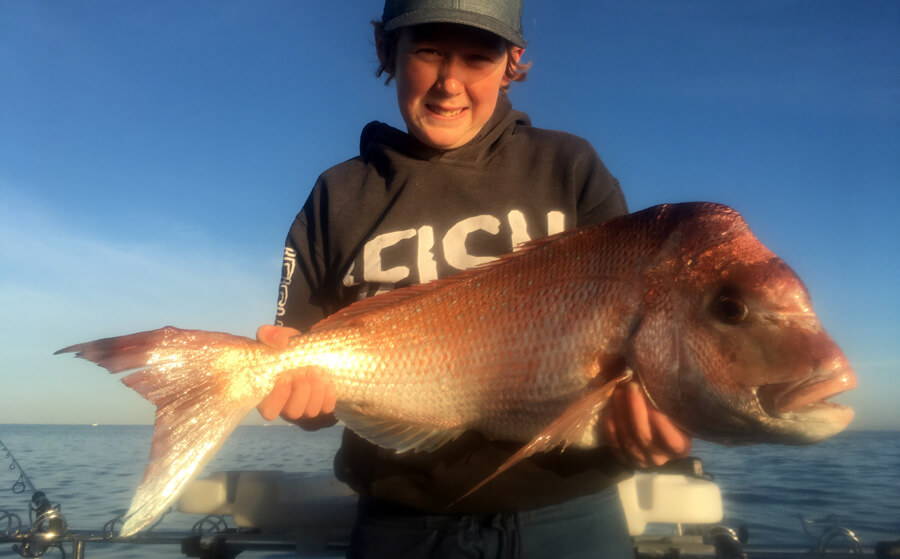 Jake found a nice nobby headed snapper off Mornington last week, well done mate!
Greg Torpy landed some fantastic snapper last week fishing out from Mornington in 22 metres with the early morning being the best time.
Mario Dugonjic, Bill Adamopoulos and Vitally Russo headed out from Rosebud and fished a number of spots from there and Mud Island landing some fantastic squid, flatties and some whiting.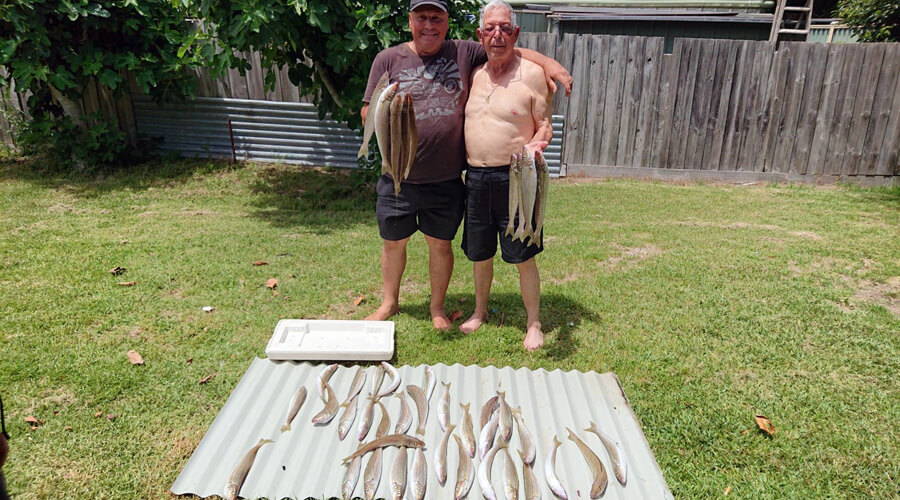 Peter Gigliotti and Frank Inturrisi landed some fantastic whiting to 46cm out from Rye this week.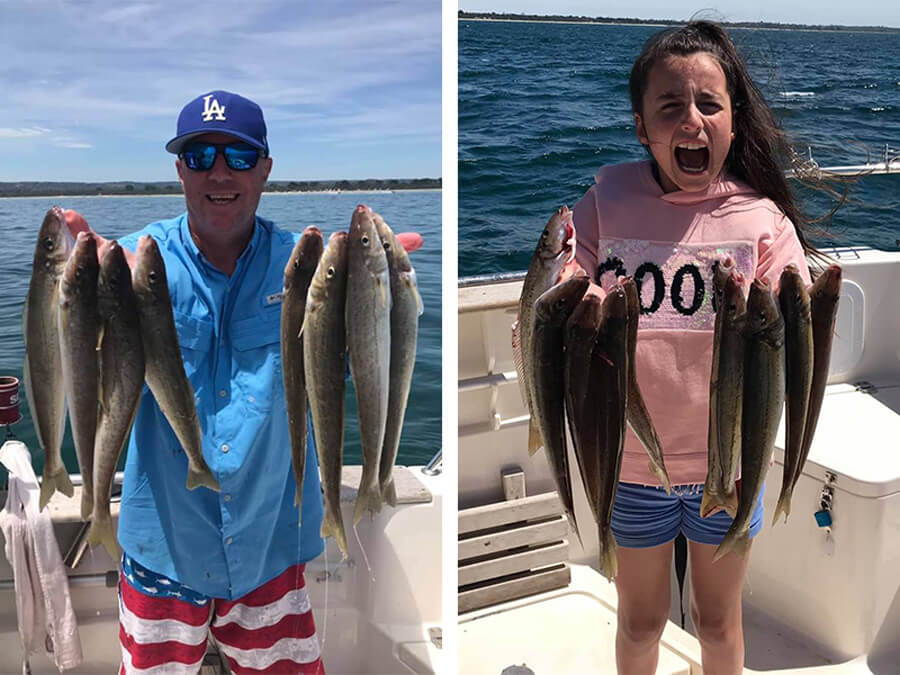 Staff member David Kramer headed out on a couple off sessions out from Rye this week and managed some beautiful King George whiting during the last of the run out tide using fresh squid for bait.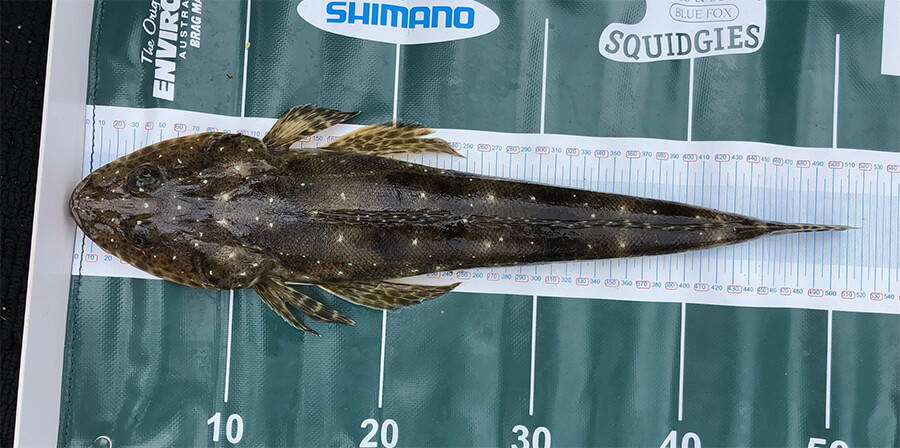 Staff member Greg Smith fished off Rye during the week to land this very tasty flathead that measured 51cm.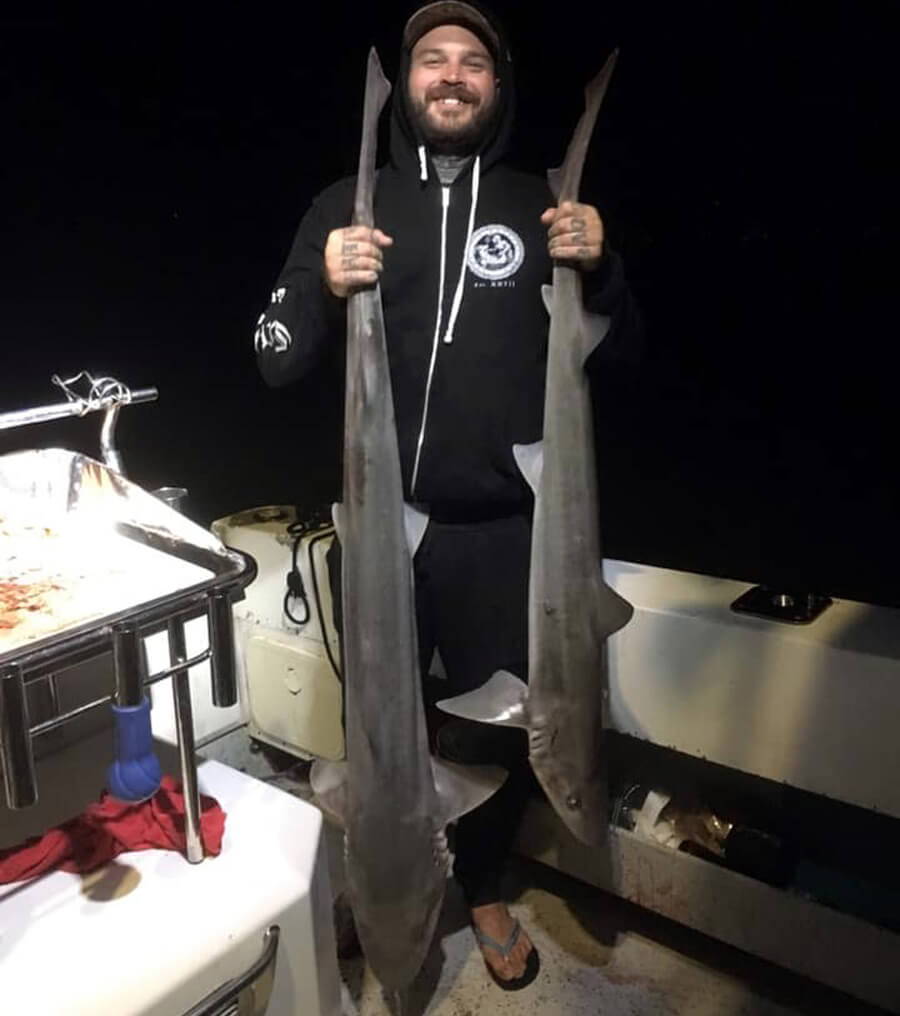 Robert Bonetto had his son-in-law Darryl on board this week and he landed a pair of cracker gummies using fresh salmon bait fishing the north side of the channel out from Portsea, nice work Darryl!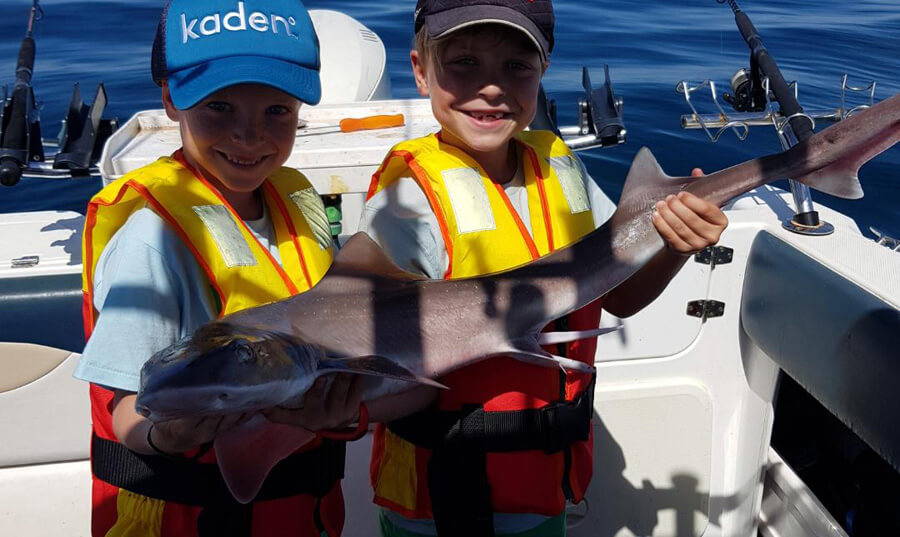 Young Ethan and Riley had a ripper session on the gummy sharks this week landing this beautiful fish using red rockets.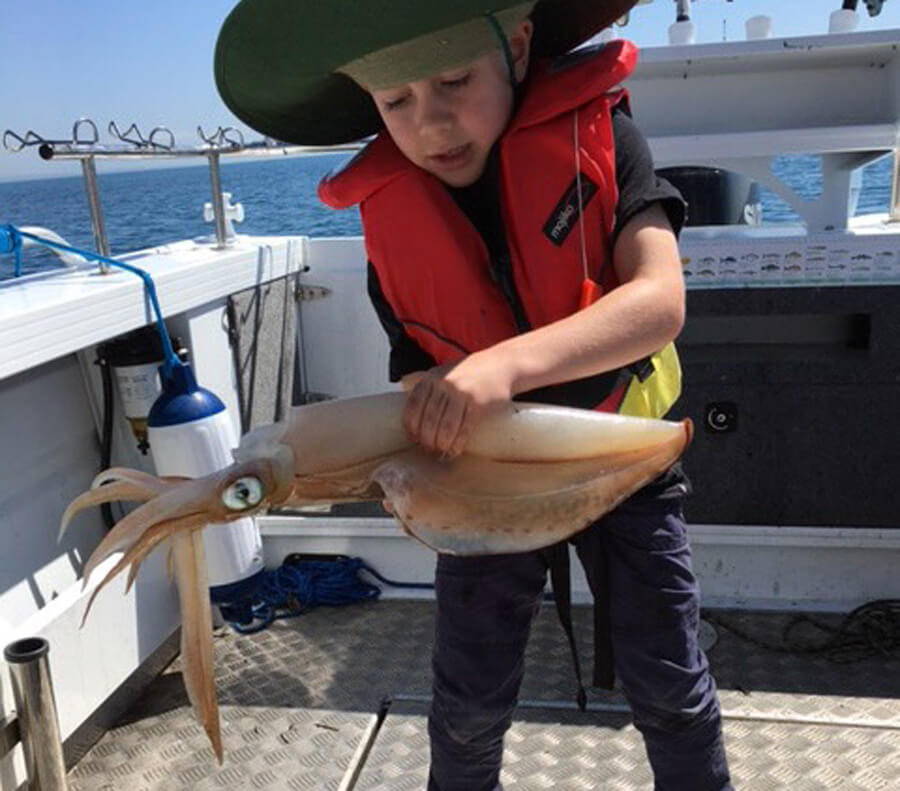 Youngster Lachlan Hoey landed this monster calamari fishing in 8 metres near Mud Island.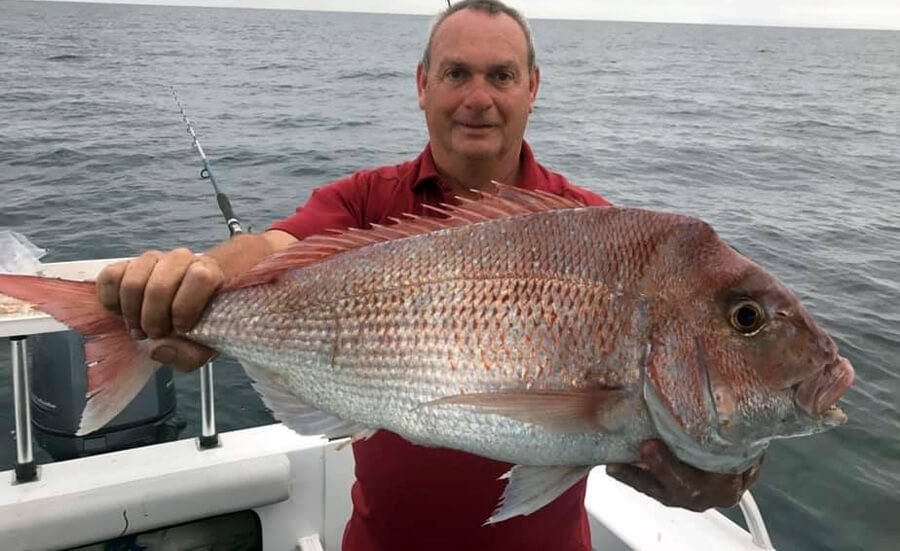 Brent Monger landed nice snapper in 20 metres of water on Wednesday morning fishing out from St Leonards.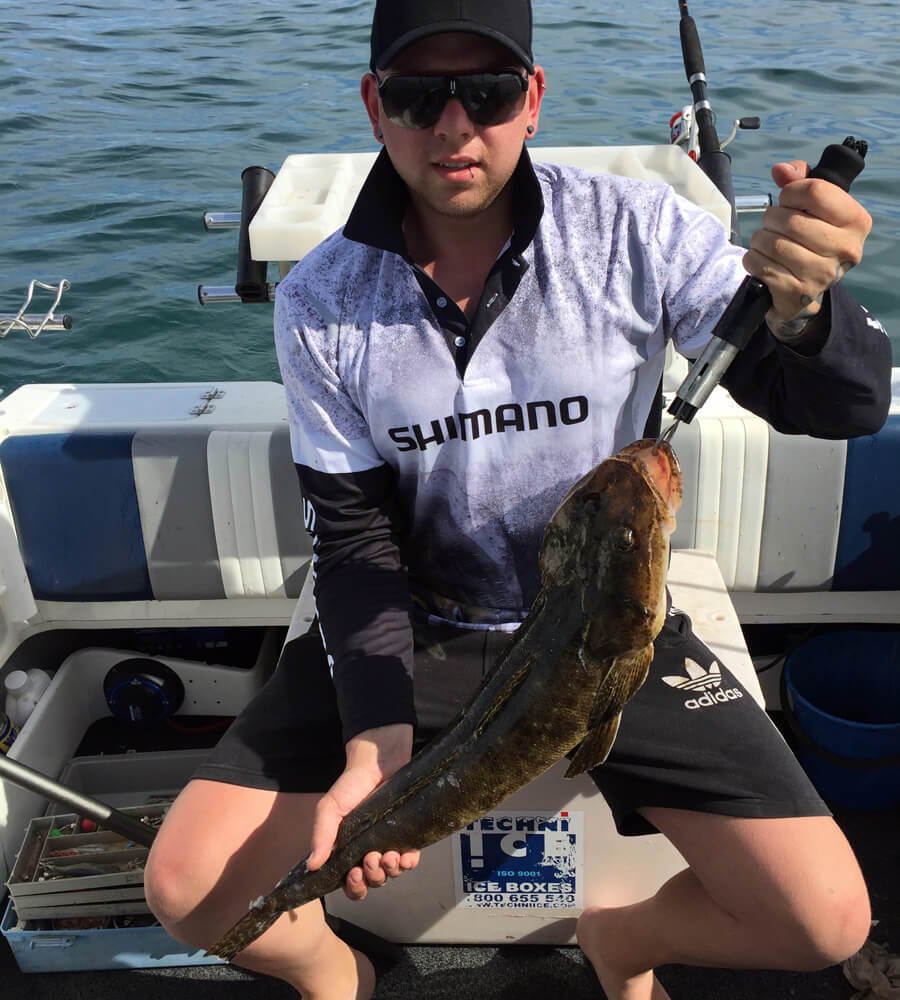 Kurt Bauman fishing in 6-7 metres at St Leonards this week landing this cracking 71cm flatty.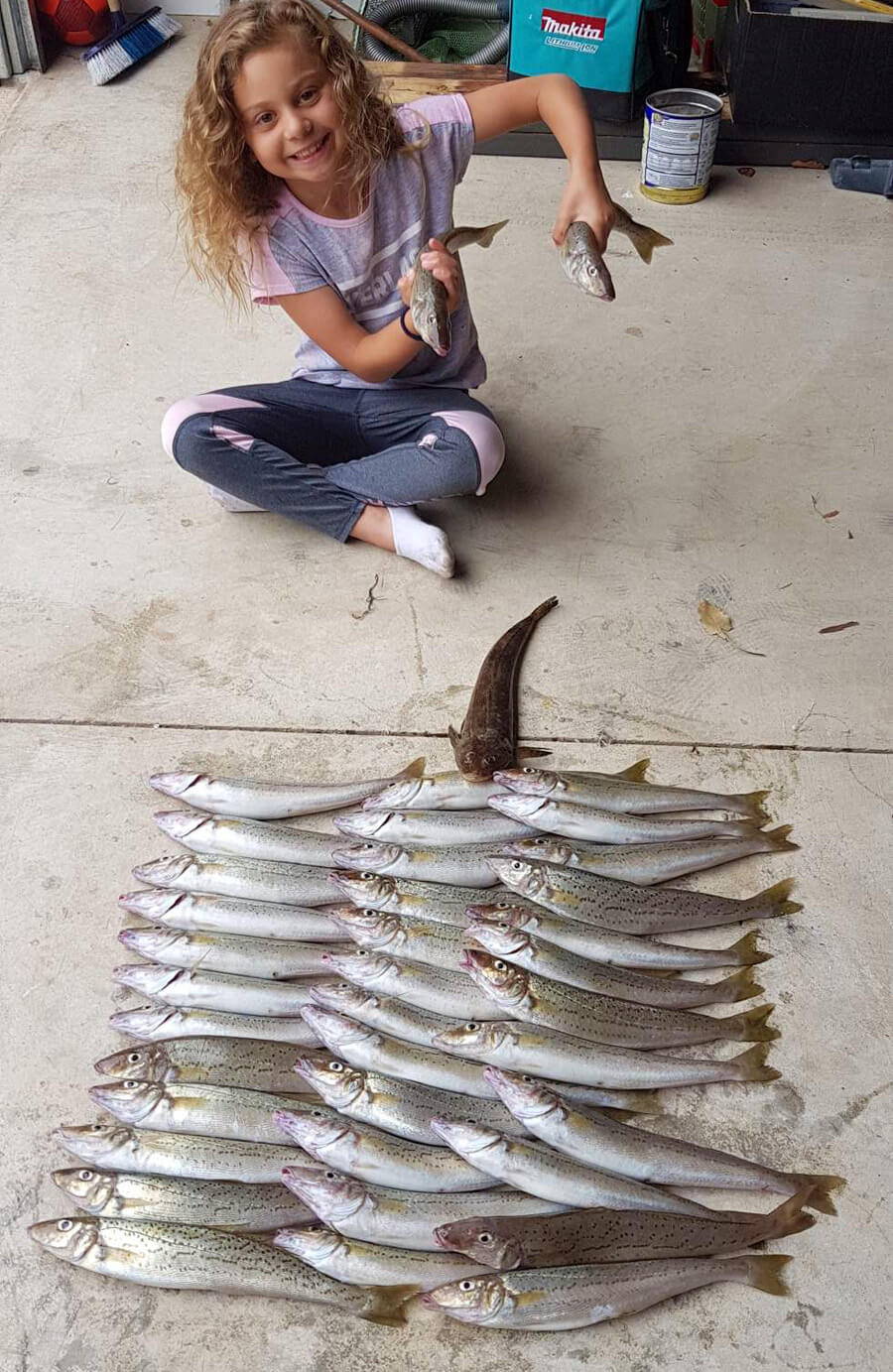 Young Savannah and her family had a cracking day on the whiting this week fishing Wedge Spit.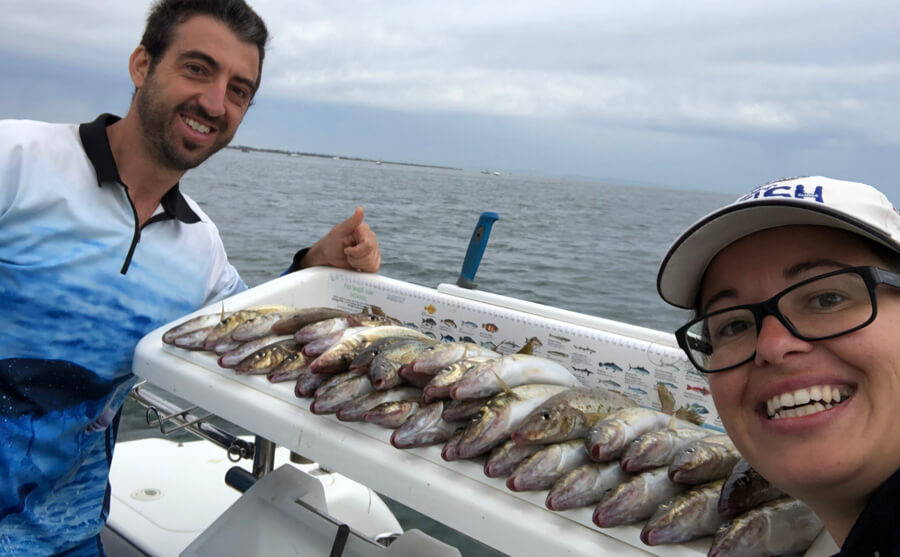 Charmaine Meilak and co headed out to Wedge Spit around sunrise this week and bagged out on some quality King George whiting in under 2 hours in 4 metres of water.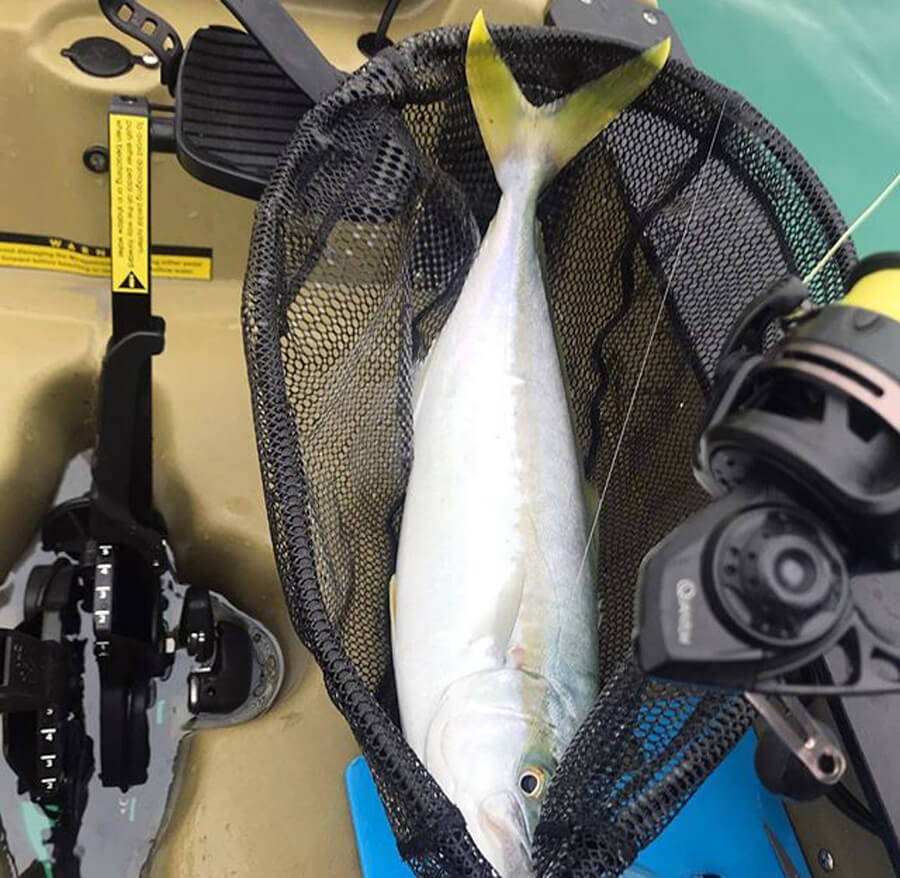 Tom Vercoe was chasing whiting out from Port Fairy this week and had a lovely surprise of a beautiful yellowtail kingfish.
Young Mitch and Mack Stickel got stuck into some fantastic yellow belly fishing the Nagambie area this week.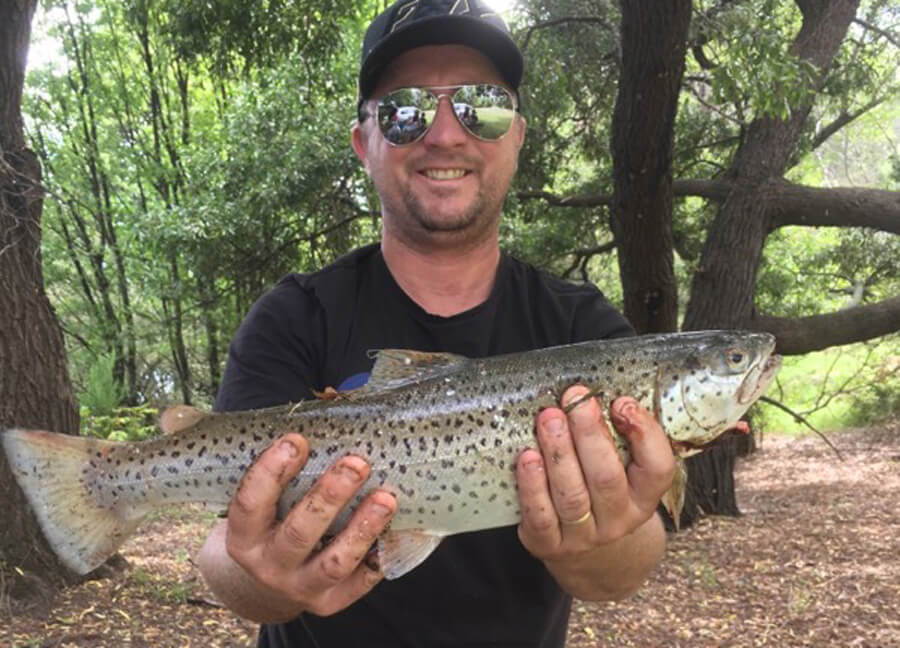 Steven Richards landed his first ever brown trout fishing Eildon Pondage last week, well done Steve!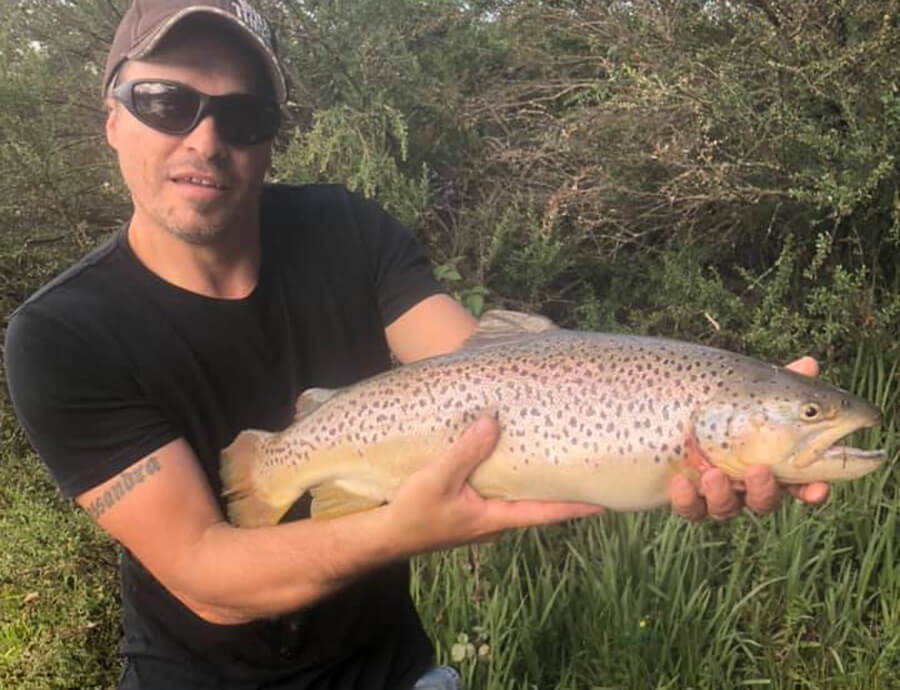 Zoran Risteski fished with Graham at Eildon Pondage this week landing some beautiful brown trout.
Fisheries Victoria have recently stocked the pondage with ex brood trout so it is worth wetting a line there at the moment with Power Bait in pink or chartreuse being ideal options.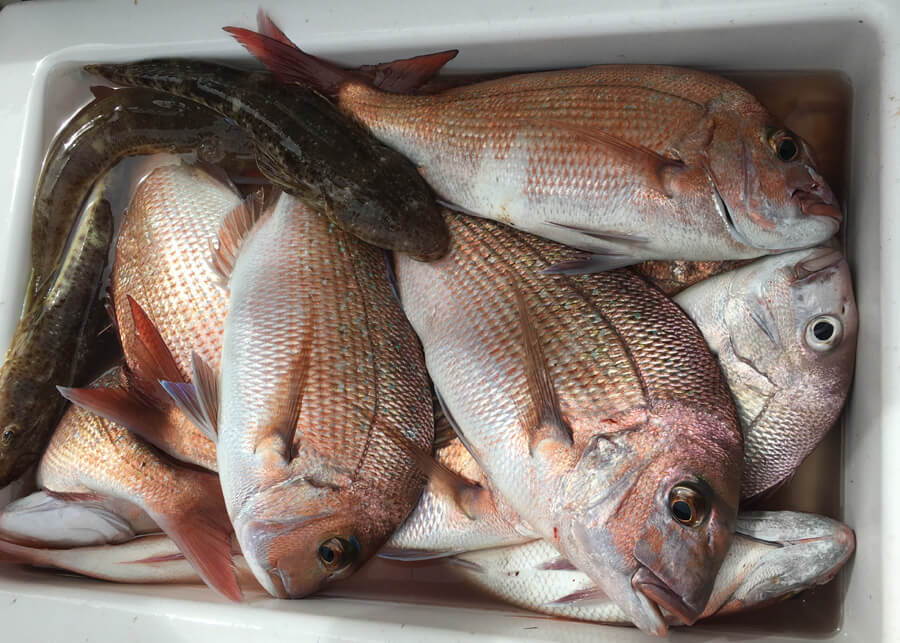 Dave McDonald, Dayne Tracey and Peter Barnes fished Corner Inlet this week for a ripper bag of snapper, flathead and gummy sharks with pilchards being the best bait.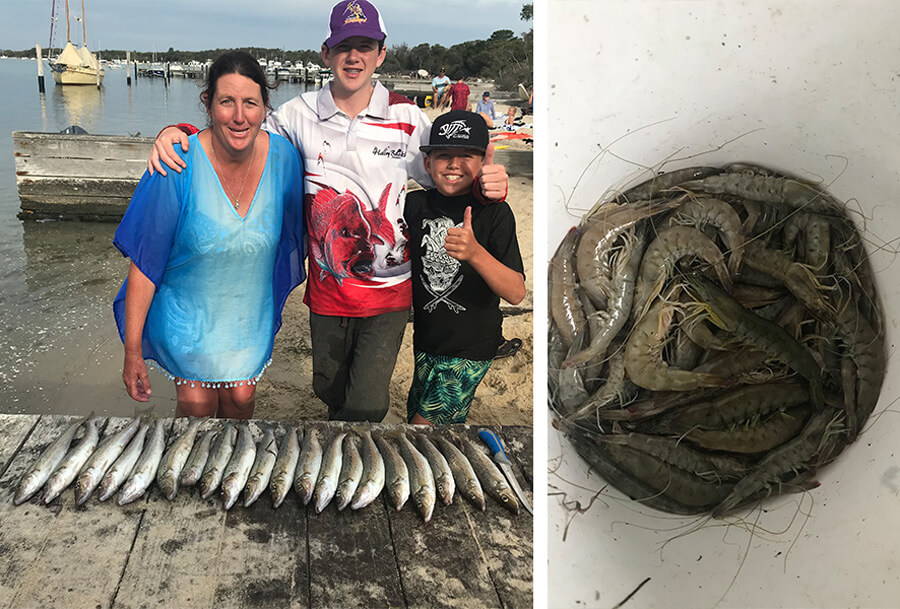 The Methers Family have had some fantastic fun catching some good number of whiting as well as some beautiful prawns in the Lakes Entrance area this week.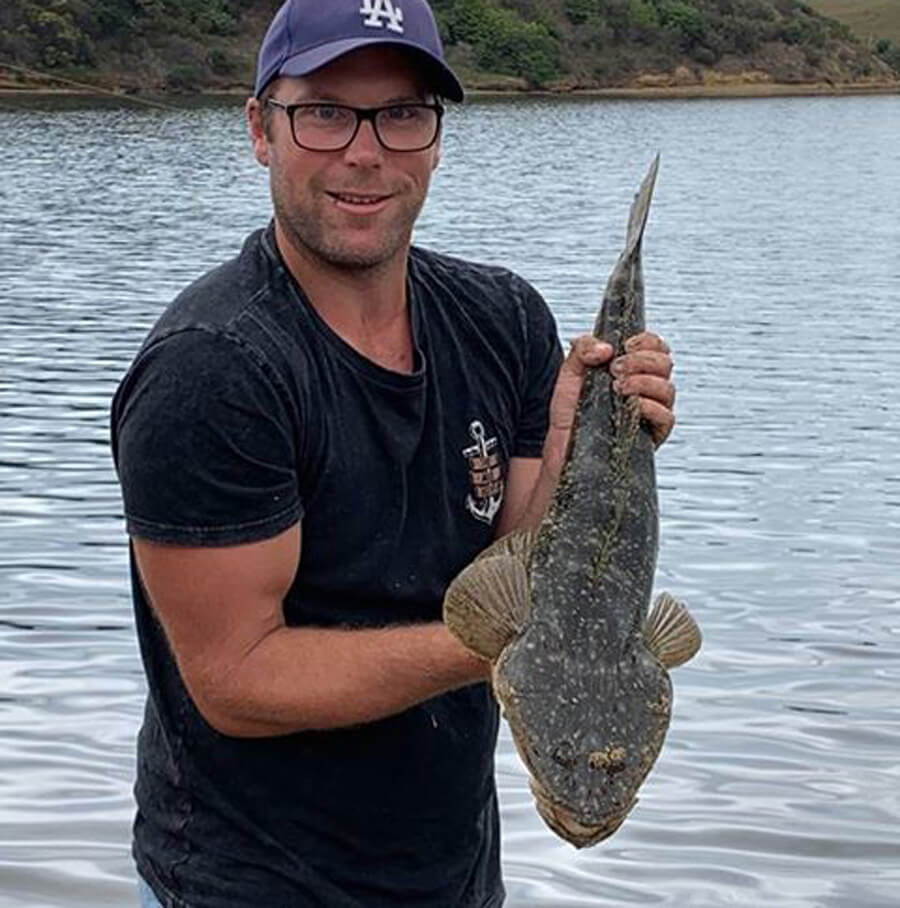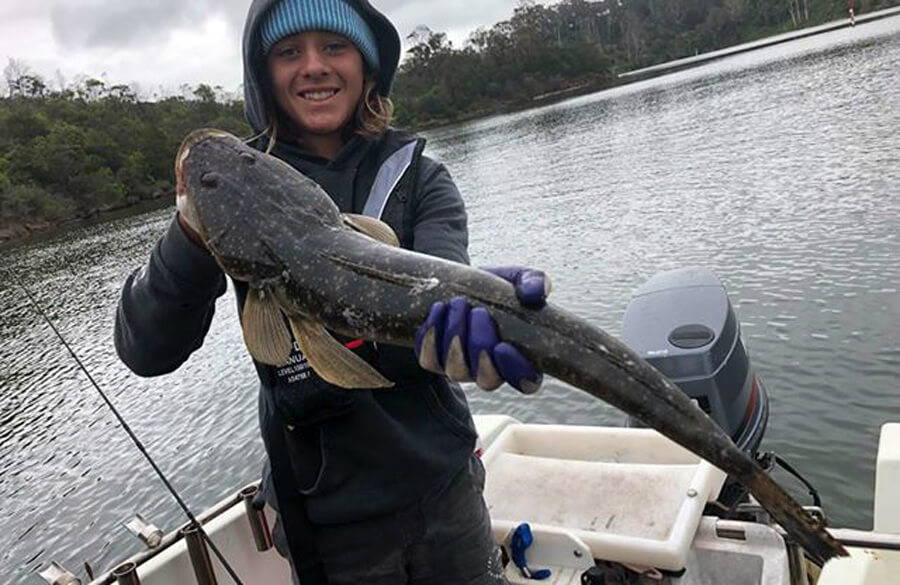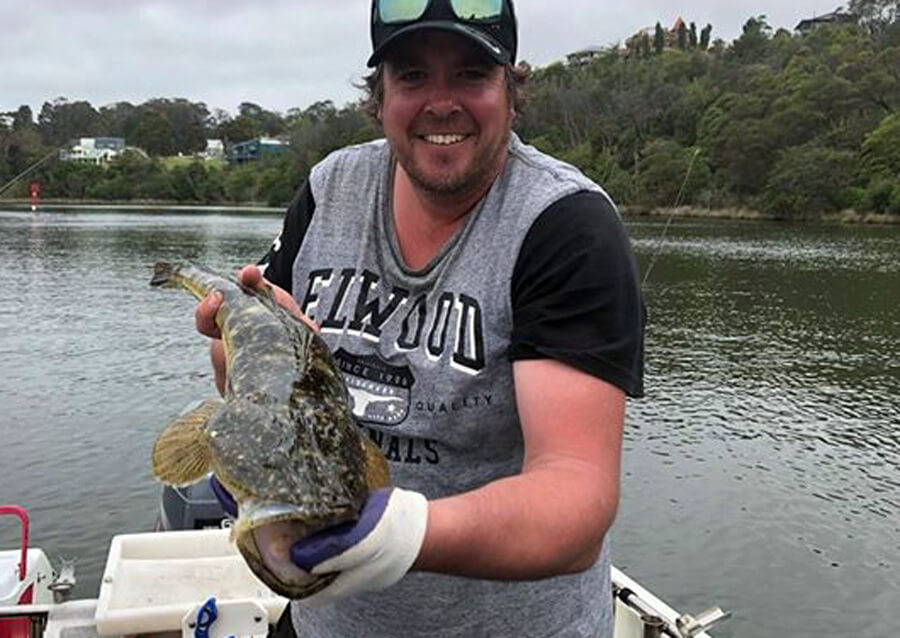 Clinton Warry and co have been slaying the big dusky flathead this week with Squidgies Wrigglers in bloodworm colour doing the majority of the damage.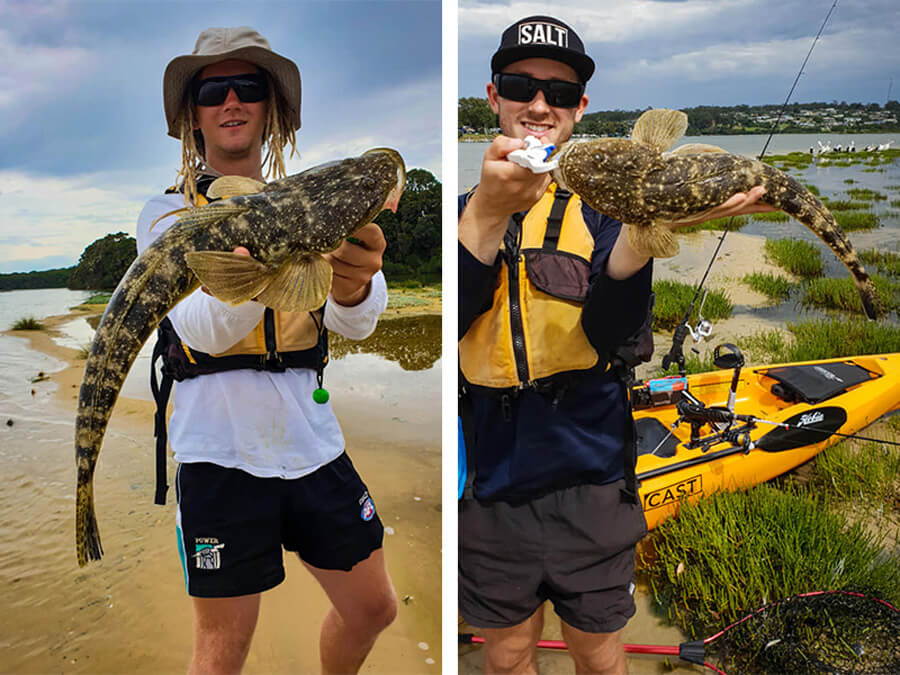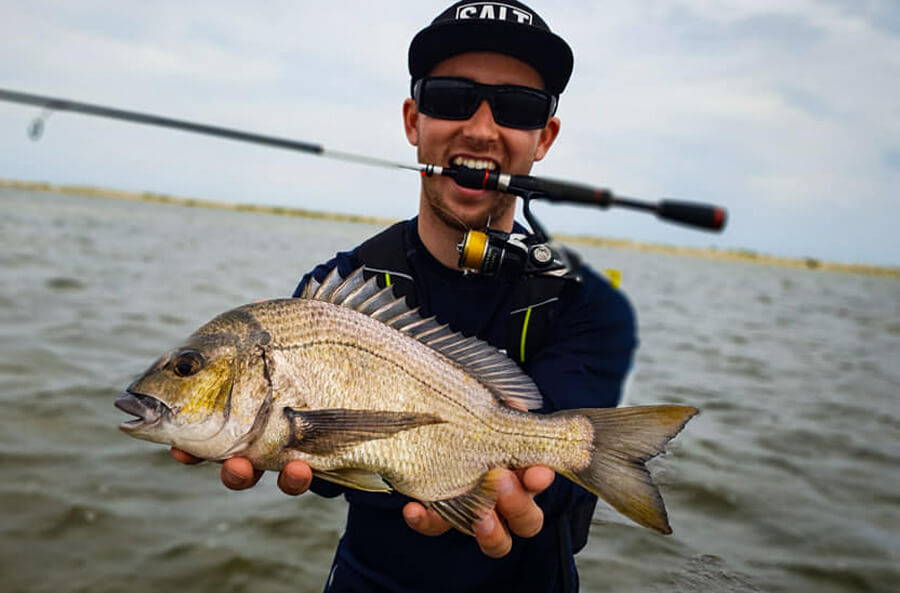 Tyler and Ben Hotchkin ventured out on their kayaks fishing around Mallacoota over the past week landing some big dusky flathead and some fantastic bream and tailor on Daiwa Double Clutch lures.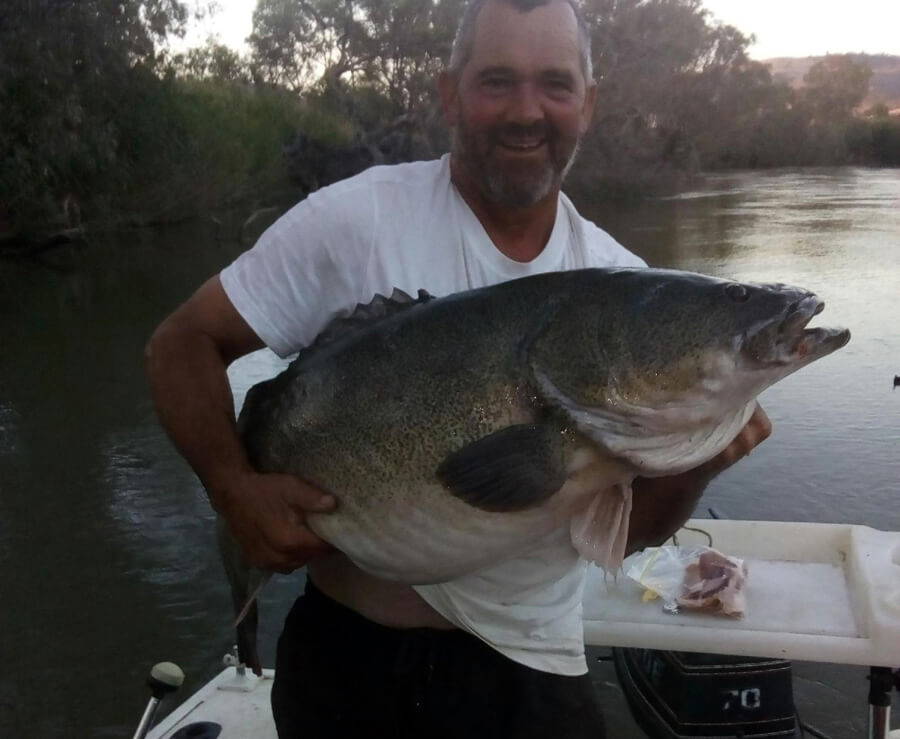 Andrew Harvey landed this cracking cod of 115cm last week, love ya work Andy!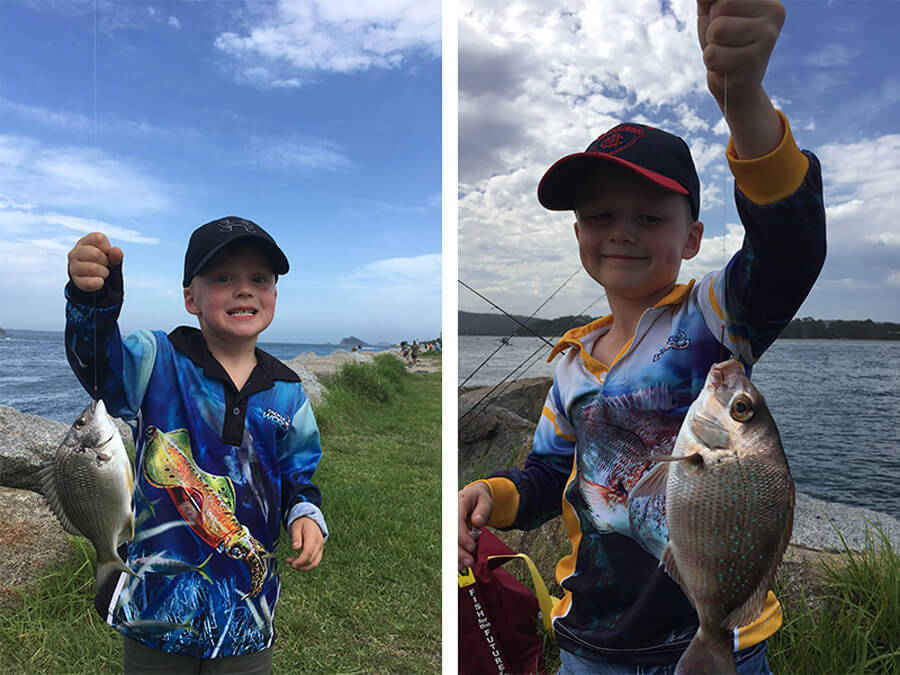 Young James and his brother were stoked to land some nice fishing with dad at Batemans Bay with James succeeding in catching the same type of fish as was on his Tackle World shirt.
IFISH WITH TACKLE WORLD SUMMER SERIES
TALKING FISHING - C31 TV - TUESDAYS @8.30PM
Catch "Talking Fishing" on Melbourne's C31 TV (CH44) at 8.30pm each Tuesday night. Staff members David Kramer and Adam Ring together with Steve "Trelly" Threlfull host Australia's only "Live to Air" fishing television program at this prime time-slot. Put Tuesday night's at 8.30 away in your weekly diary of TV shows to watch!
The dot over the letter 'i' is called a tittle.

Good Luck with your fishing and stay safe on the water,

The TEAM at Tackle World Cranbourne & Mornington