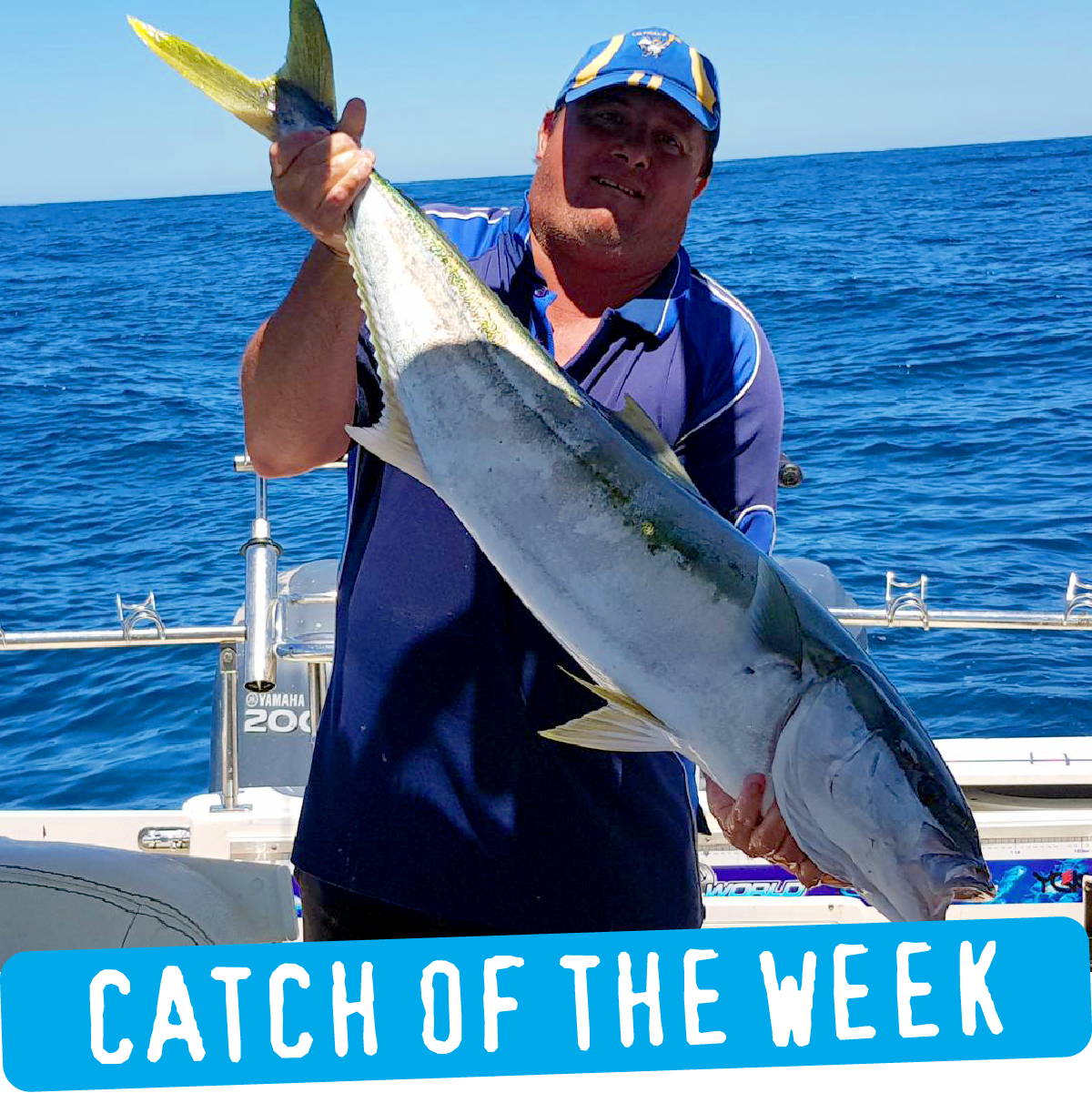 Congratulations to Macca on his catch of thumping kingfish from Seal Rock, you are this weeks' Catch of the Week.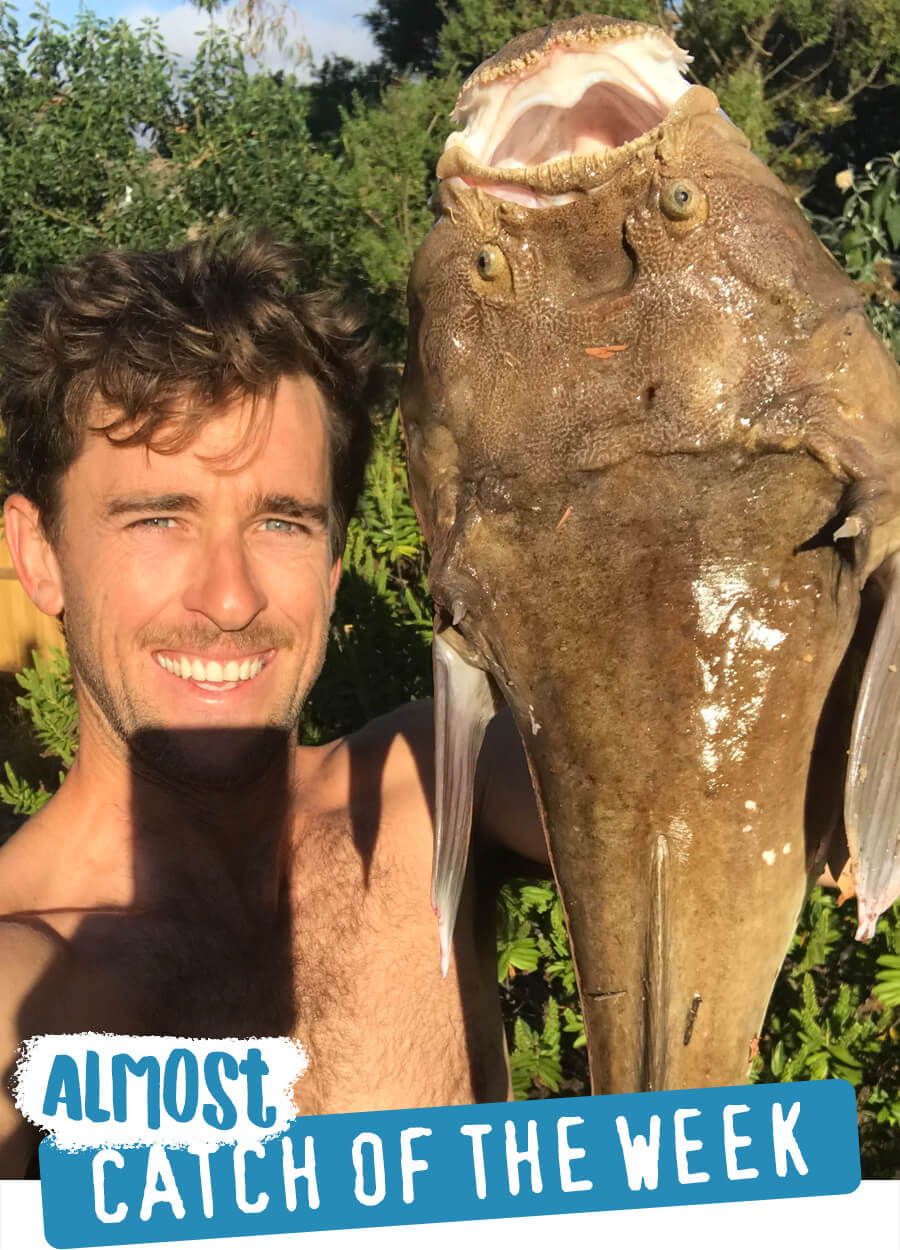 A special mention and 'almost' congratulations to IFISH producer Tom Hughes on his manhandling of a monster stargazer.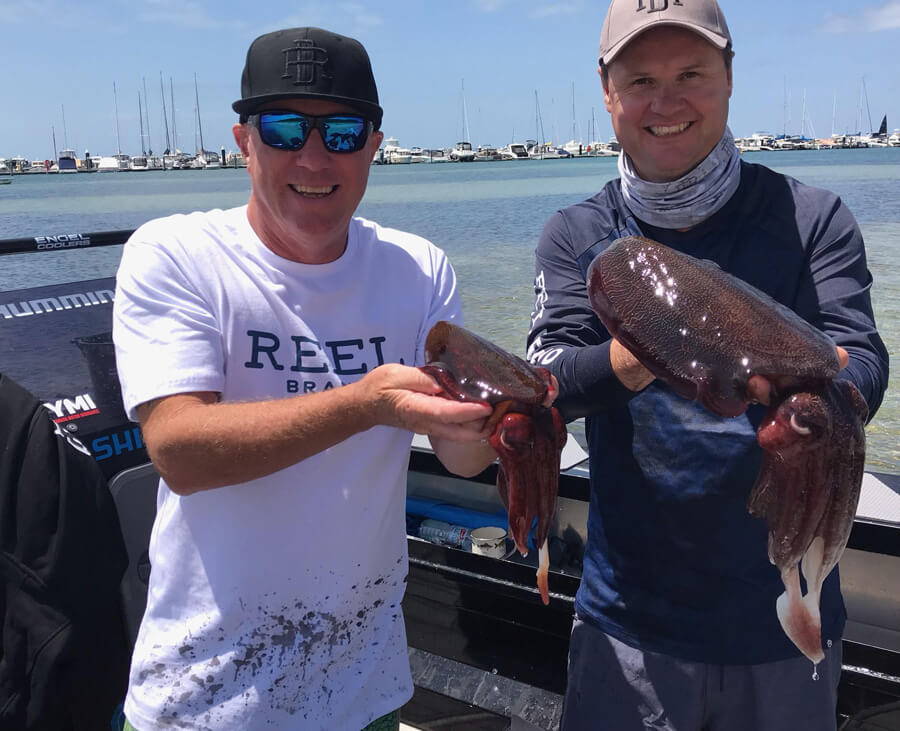 Paul Worsteling smuggled our very own David Kramer away to steal his secrets for catching cuttlefish in Southern Port Phillip Bay for a future episode of IFISH. David did not disappoint with some beautiful cuttles caught as well as a nice feed of scallops to top off a delicious cuttlefish and scallop fettuccine.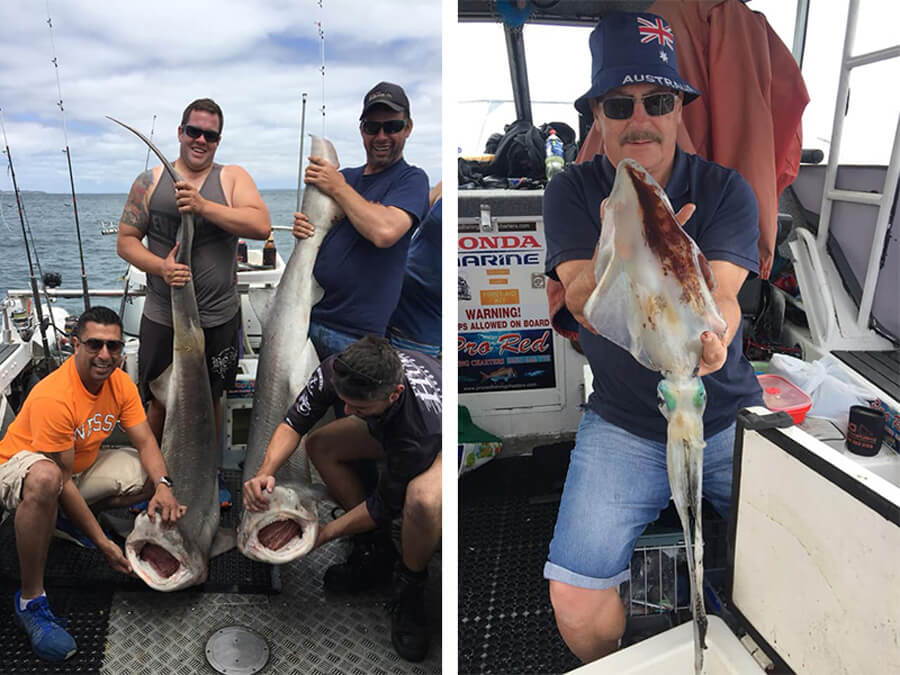 Jayson Turner from Pro Red Fishing Charters had a few lads out for a quick session landing some big 7 gill sharks and some solid squid.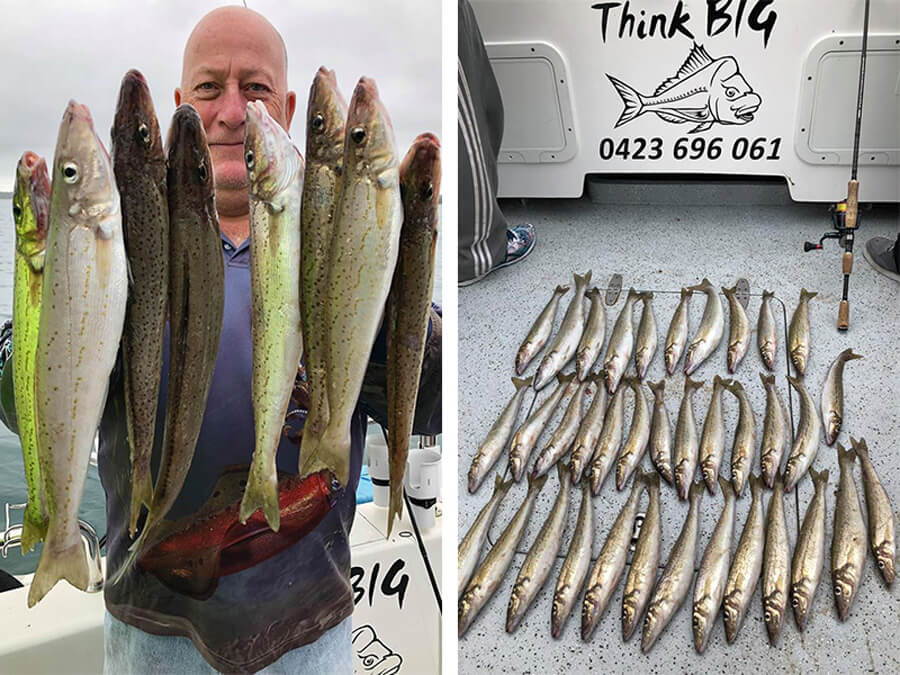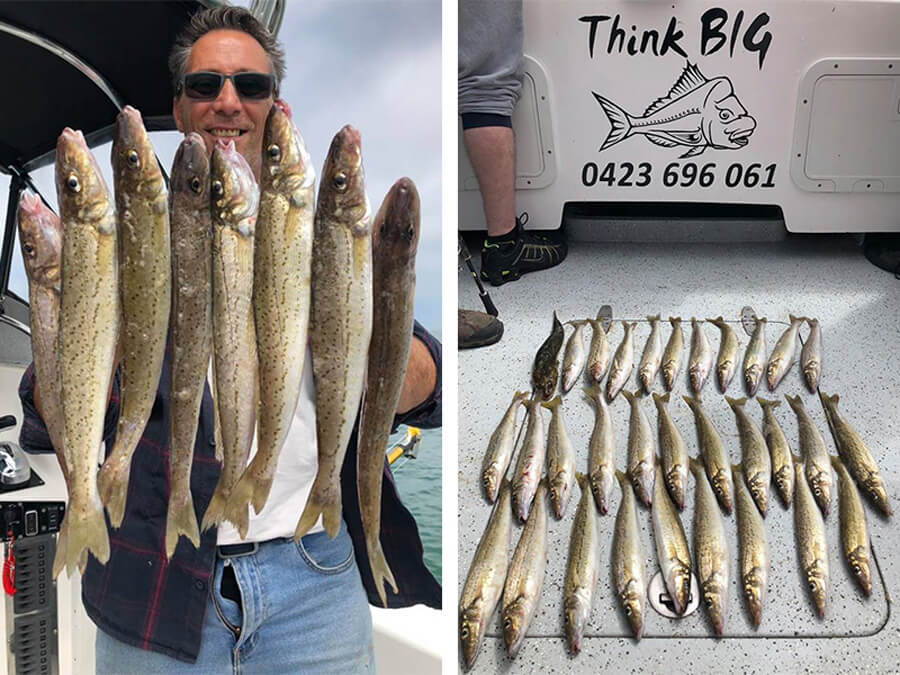 Shaun Furtiere from Think Big Fishing Charters got into some fantastic whiting with his customers this week finding the best technique is to keep moving until you find the fish.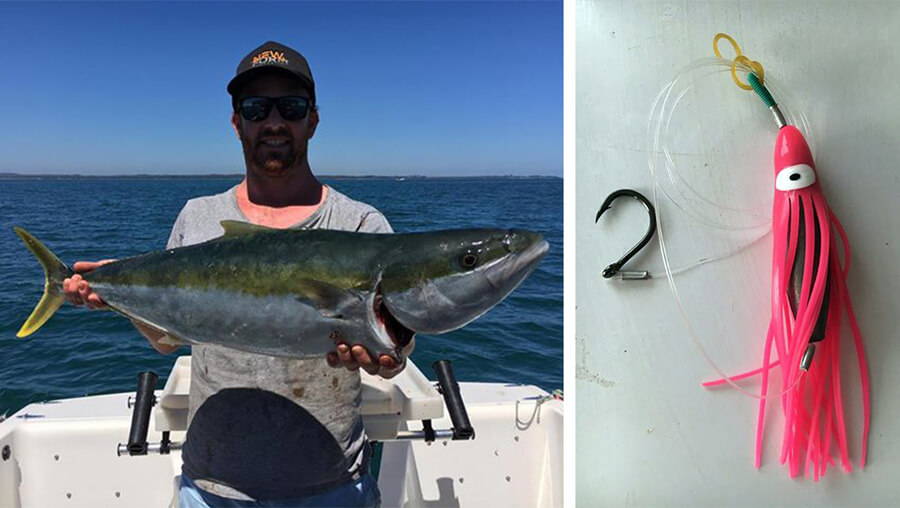 Ben Whitelaw grabbed a pre-tied kingy trolling rig from the team at our Mornington store and put it to good use landing his first Victorian kingfish fishing out from Phillip Island. Nice work Ben!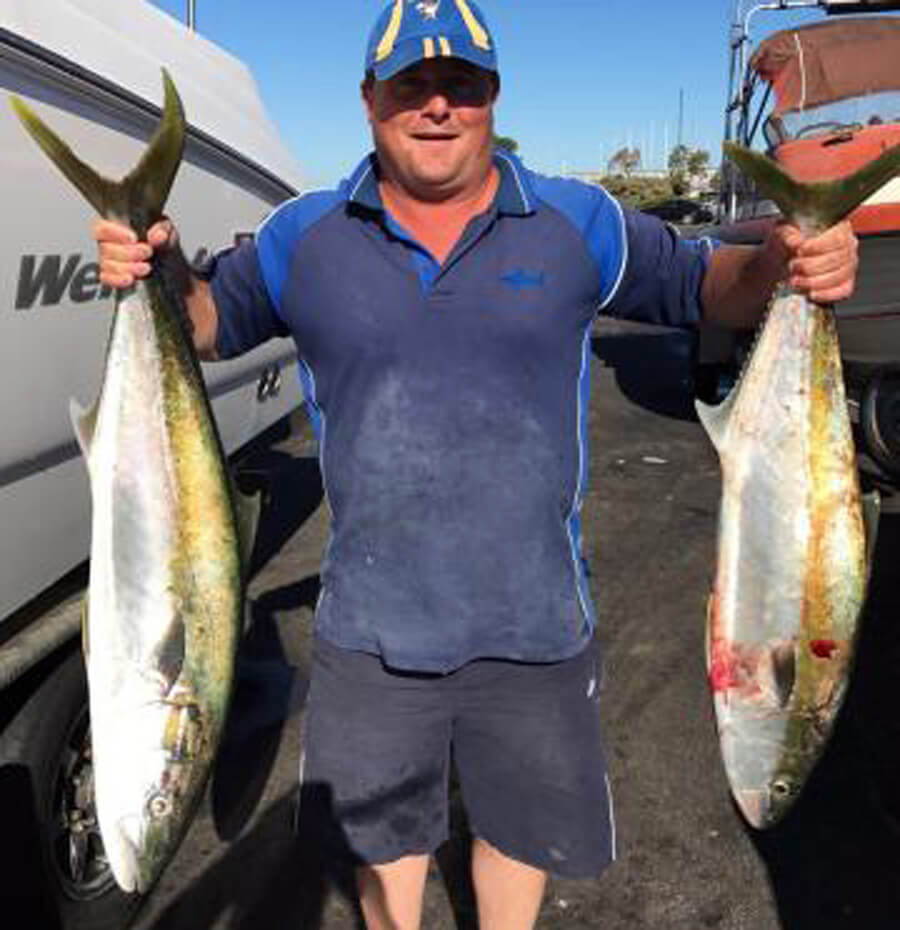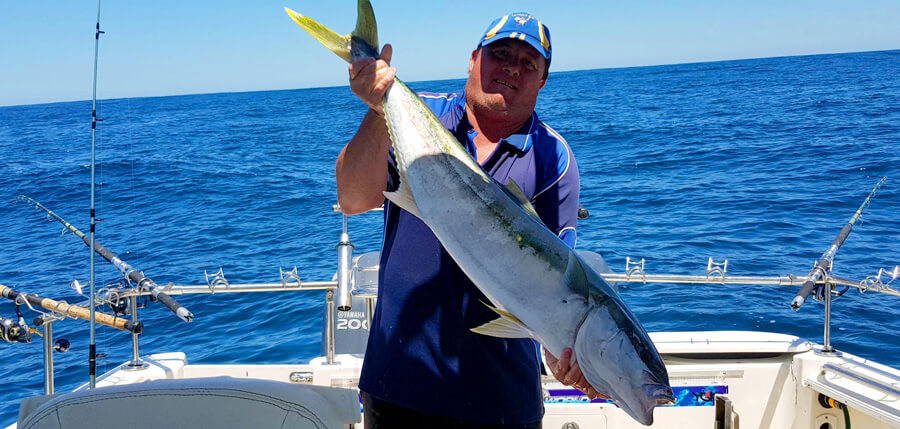 Macca managed a couple of solid kingfish while drifing weighted livey's around Seal Rock this week, his biggest king went 1.1m and 10.6kg, well done Macca!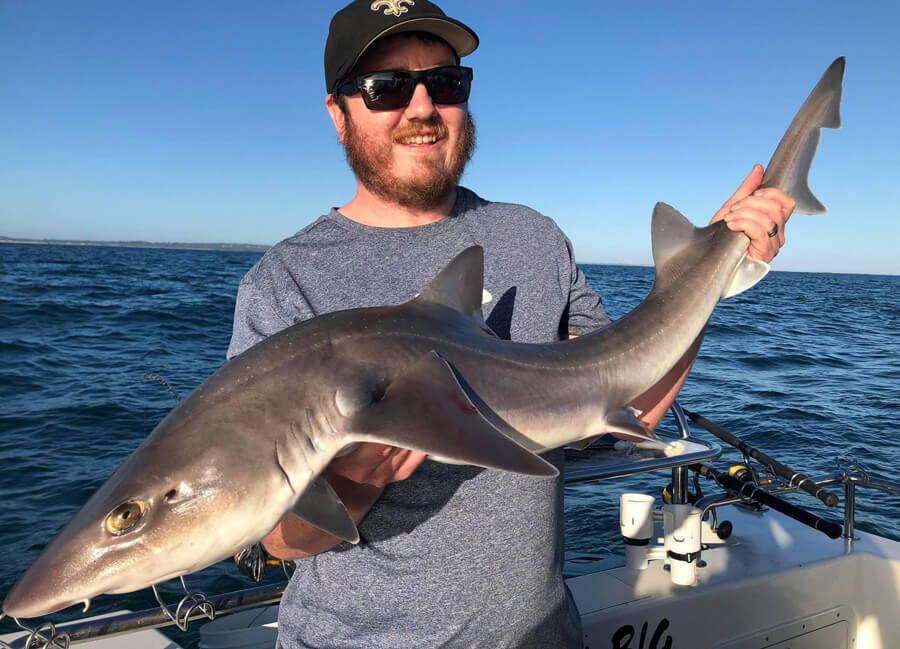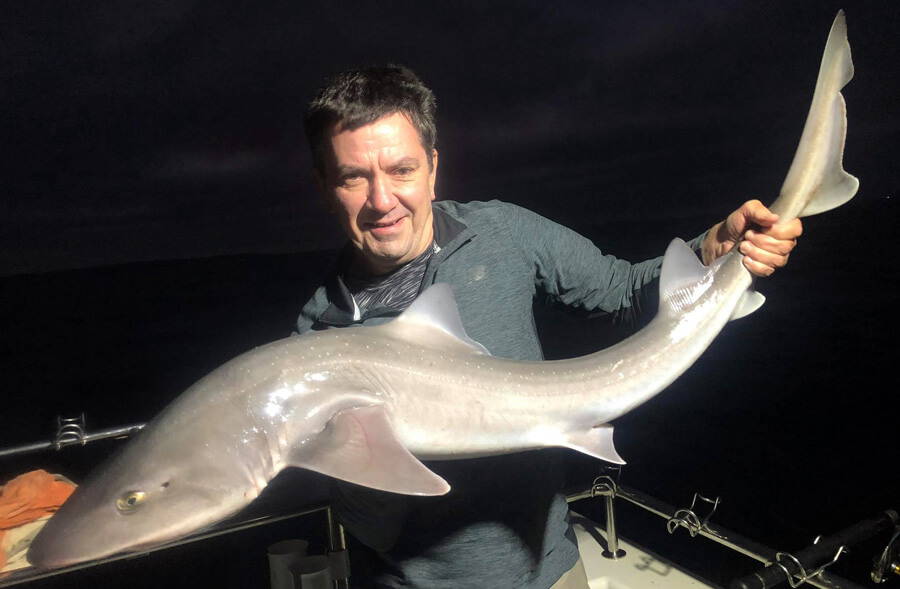 Shaun Furtiere from Think Big Fishing Charters has been consistently on the big gummies with his customers recently with smiles as big as their catches.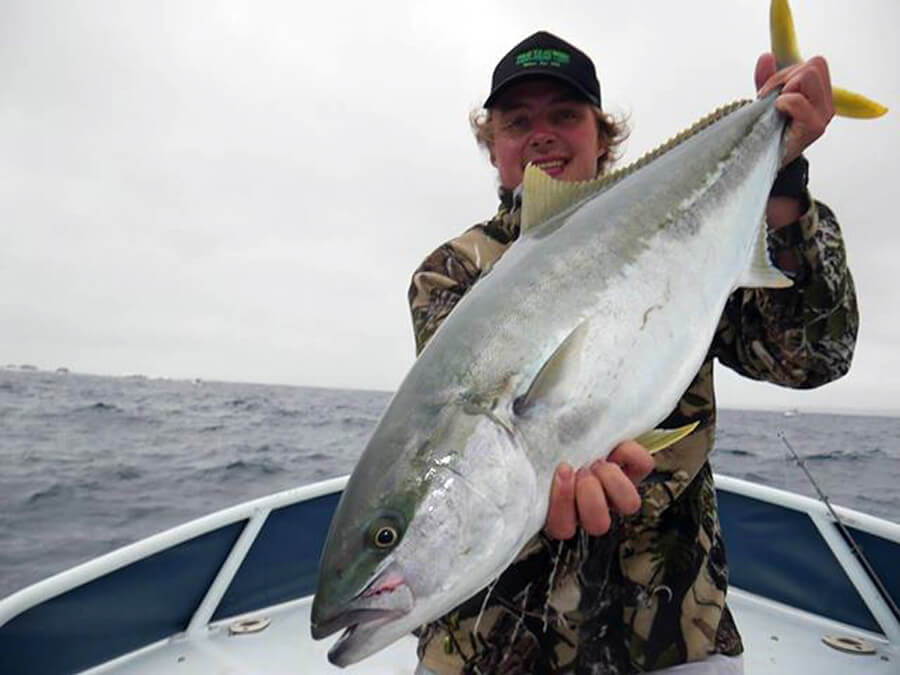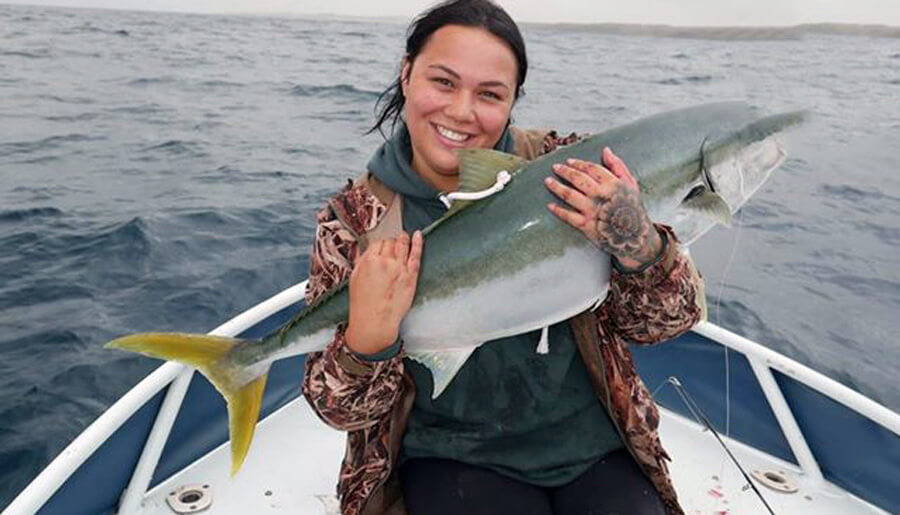 Alex Swan and co managed to find some kings fishing offshore from Flinders on Sunday morning landing 4 in total using live yakkas and slimey's for bait. Nice work guys!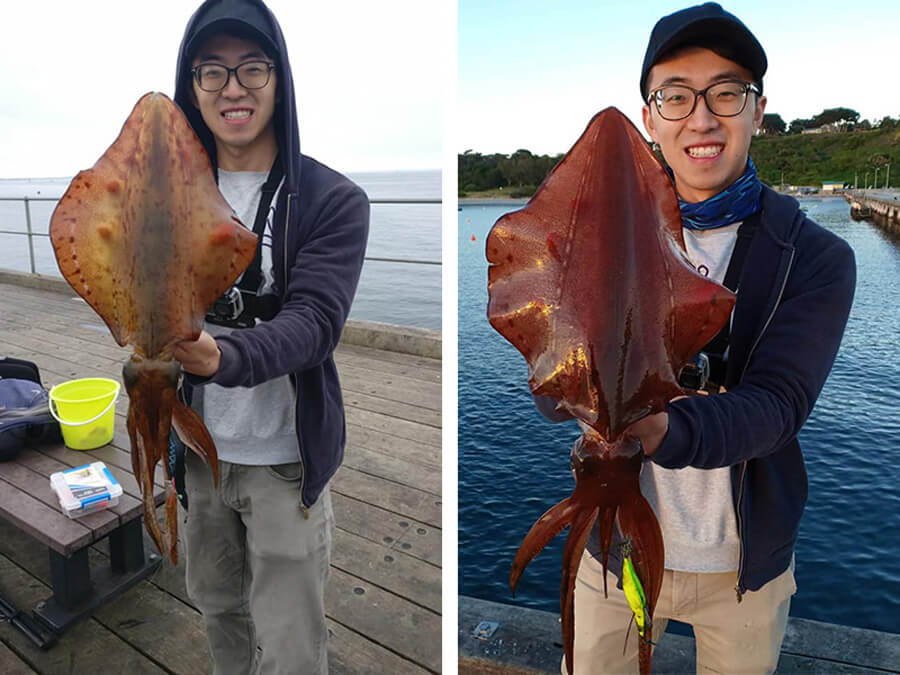 Joshua Chao had a cracking Sunday morning session on some solid squid fishing off the pier.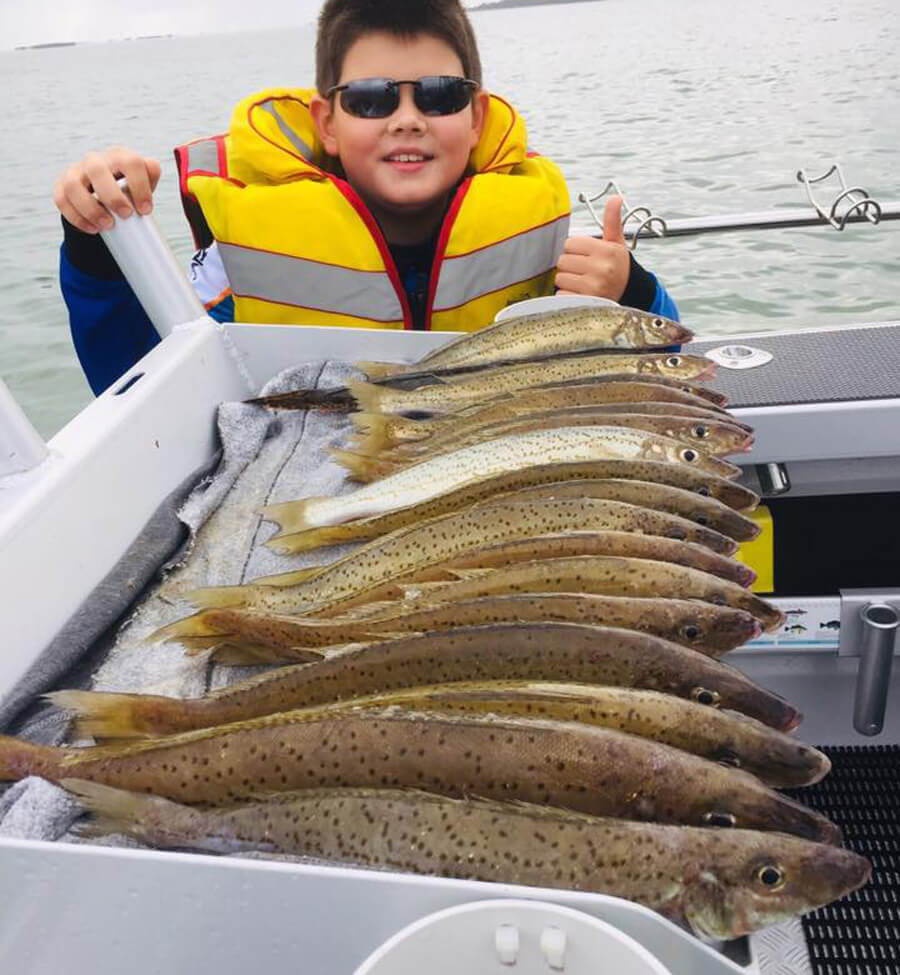 Mike Naks and his son managed 21 whiting on pipi's fishing Middle Spit in 4 metres this week, Mike reports having to move 8 times before finding them at Middle Spit.
Duane Hill headed out on a solo mission to Tyabb Bank on Sunday morning and landed some thumping whiting to 43cm in 8 metres during the start of the incoming tide on pipi's as well as a nice gummy.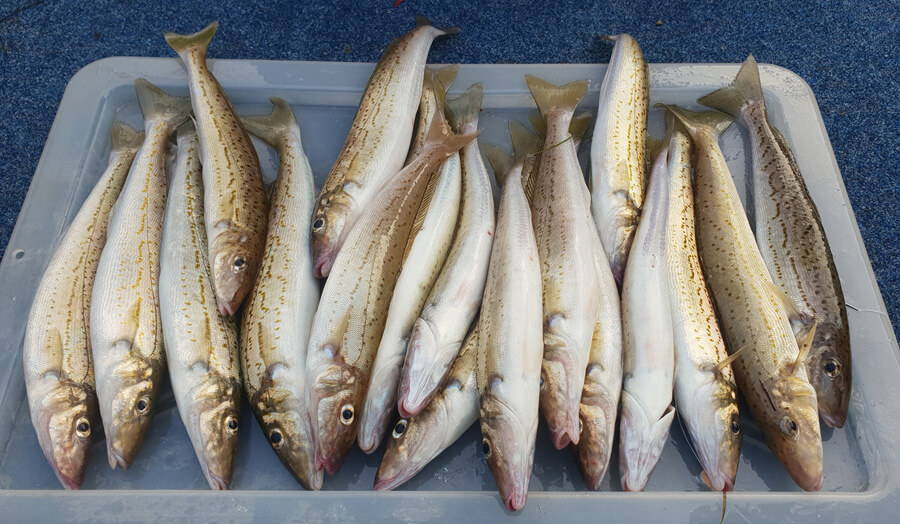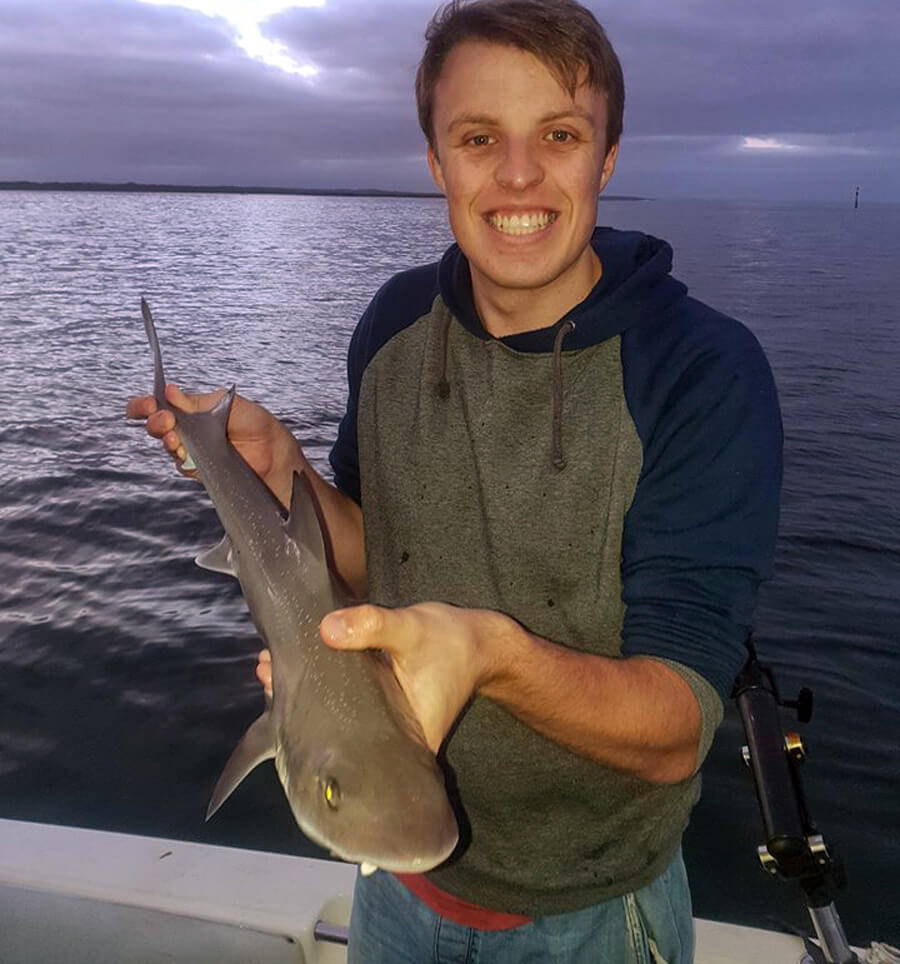 Bruce Ashcroft and his son James headed out Sunday morning out from Warneet and managed some fantastic whiting using pipis as well as to beautiful gummies they caught and released.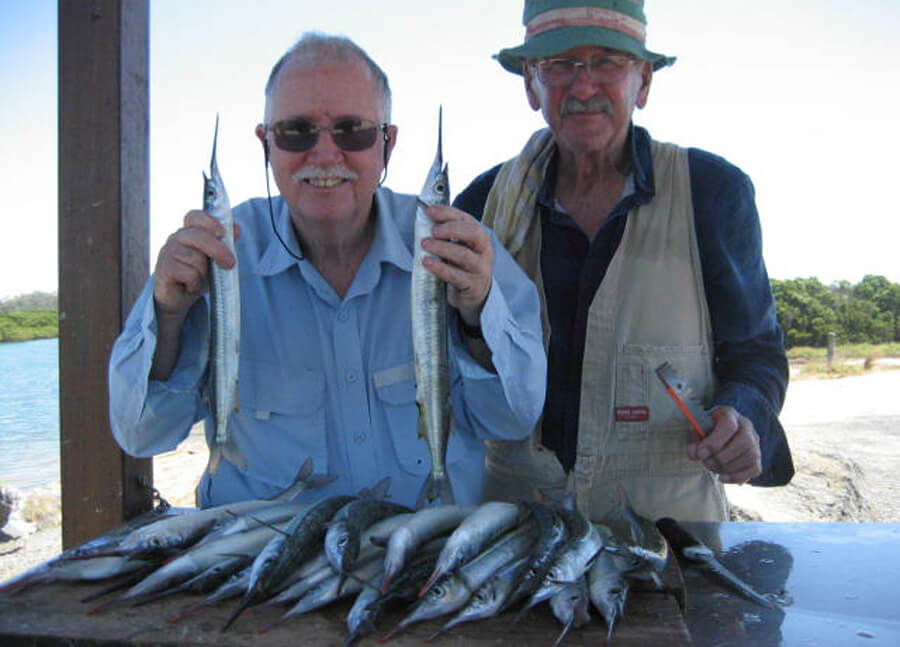 Brian Wright fished the Top End of Western Port this week and landed some fantastic garfish, well done mate.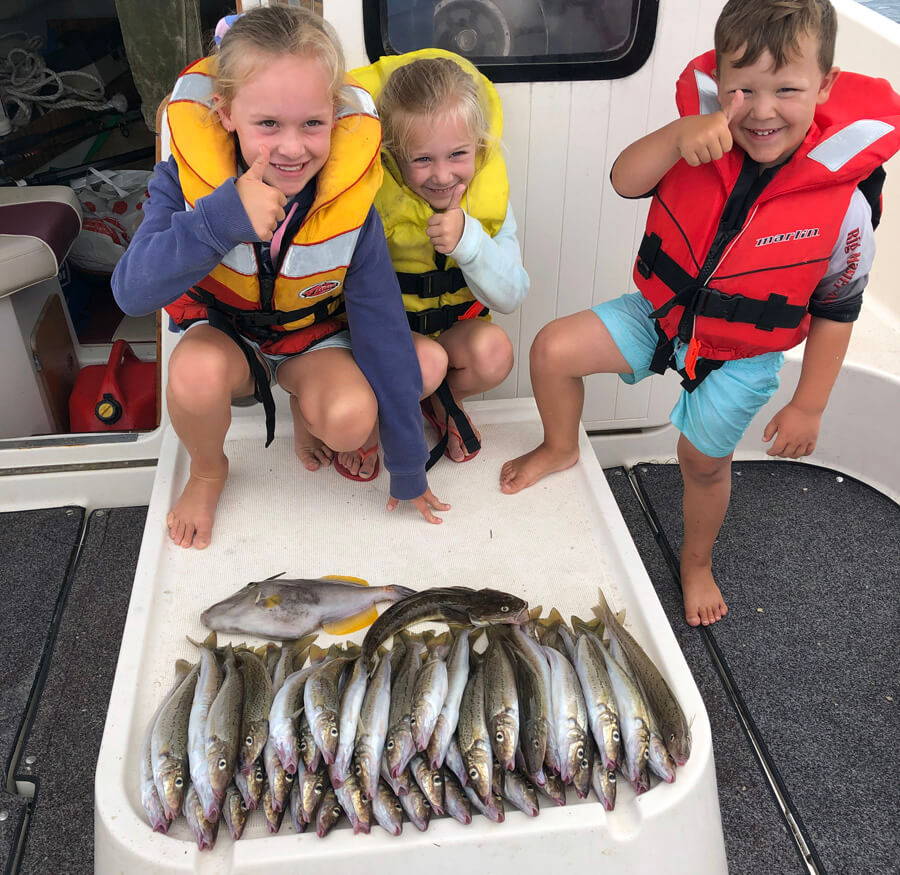 Chloe, Makayla and Blake had a ripper time on the water last week landing some fantastic whiting fishing the banks off Rhyll with pipi being the best bait.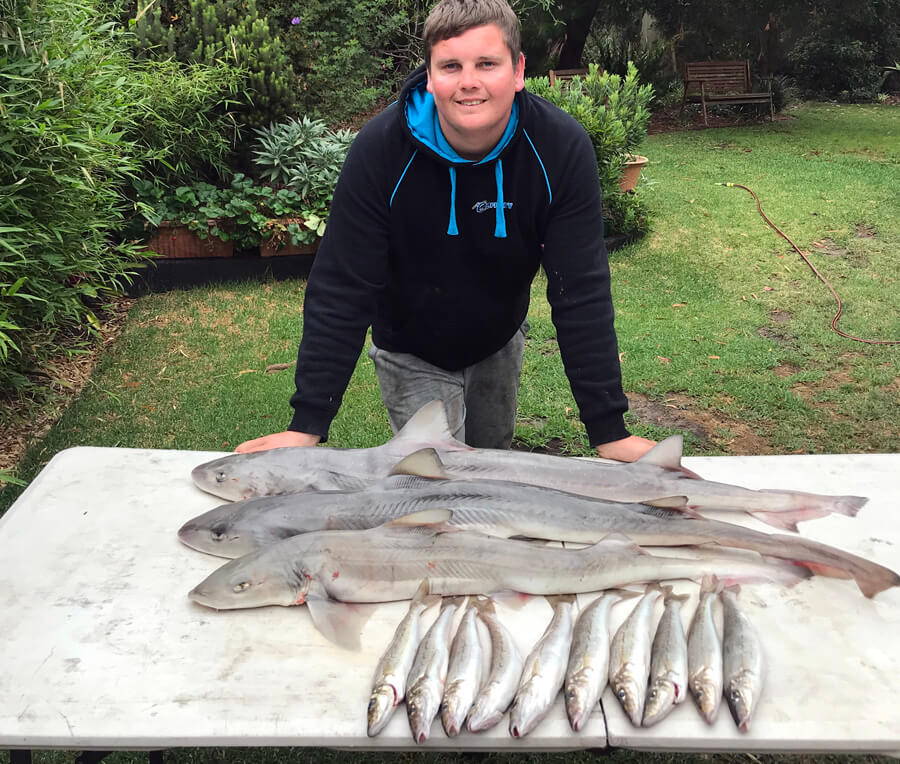 Chris Preston and a mate headed out to Observation Point and in 17 metres landed a cracking gummy of 6.4kg on mackeral fillet then seconds later another gummy of 4.5kg on grass whiting. The guys moved to the Western Entrance once the bite slowed on the whiting at Observation point and managed to pick up a ripper gummy of 7.2kg in 27 metres of water on a yakka chunk.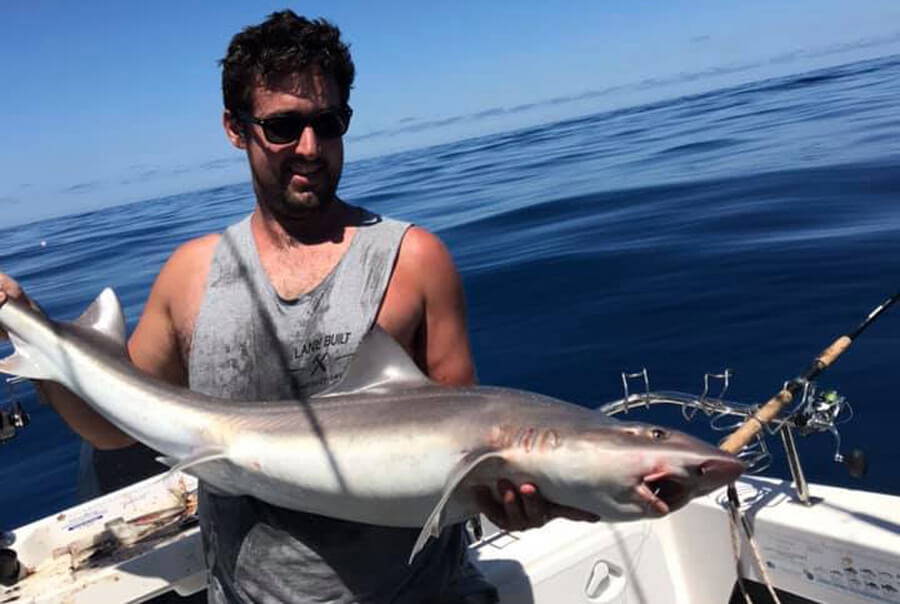 Mitch Rickarby headed out the Eastern Entrance offshore in search of mako's but had no luck, however he did manage a solid gummy and some nice flatties to 50cm.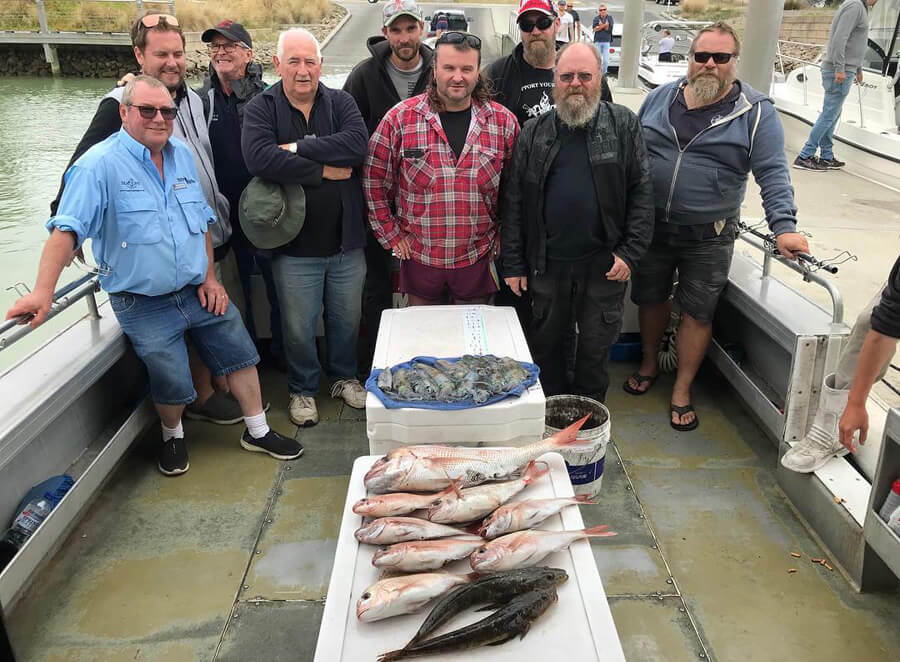 Matt Cini and the Reel Time Fishing Charters crew have had a number of fantastic charters this week targeting whiting and squid with some fantastic blue spot flathead landed also.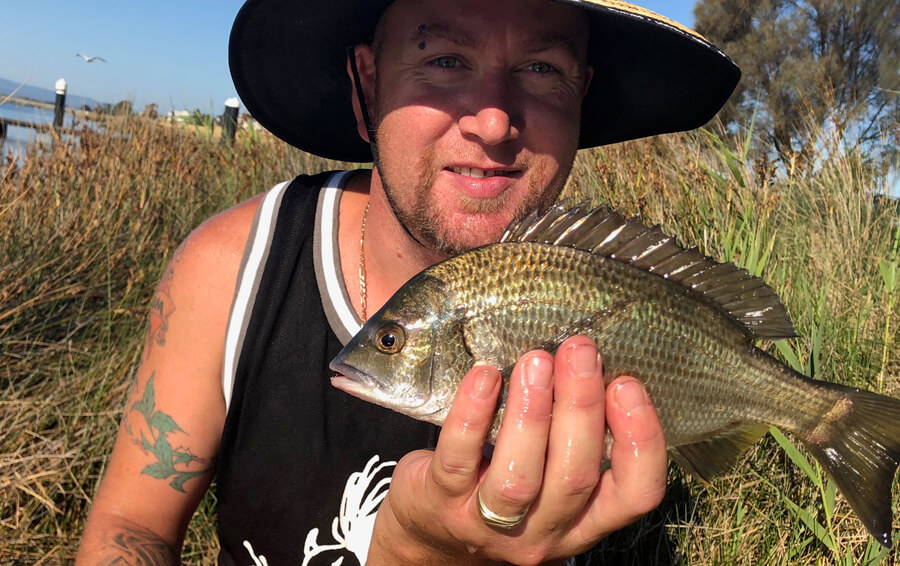 Danny Brett managed a nice bream fishing the banks of the Patterson River using chicken for bait.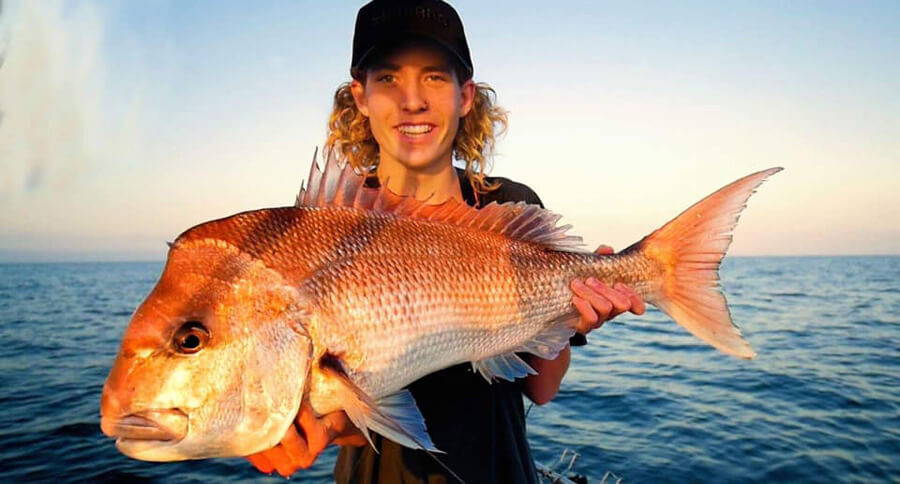 Cane Falcon and Brett Reed landed this stonking snapper of 90cm out from Mt Eliza in 19 metres on silver whiting.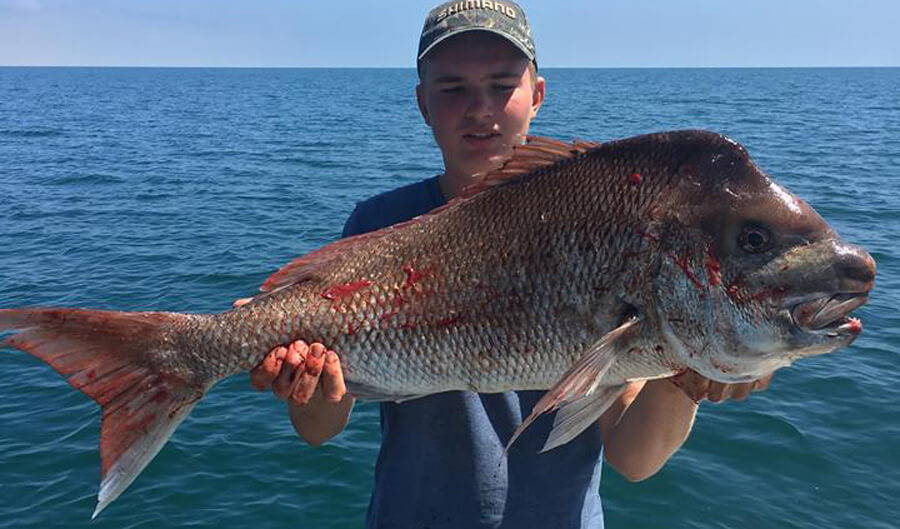 Staff member Leigh Sant fished out from Mt Eliza with Devan Smits in 19 metres and caught this ripper knobby nosed snapper of 80+cm on a fresh salmon fillet.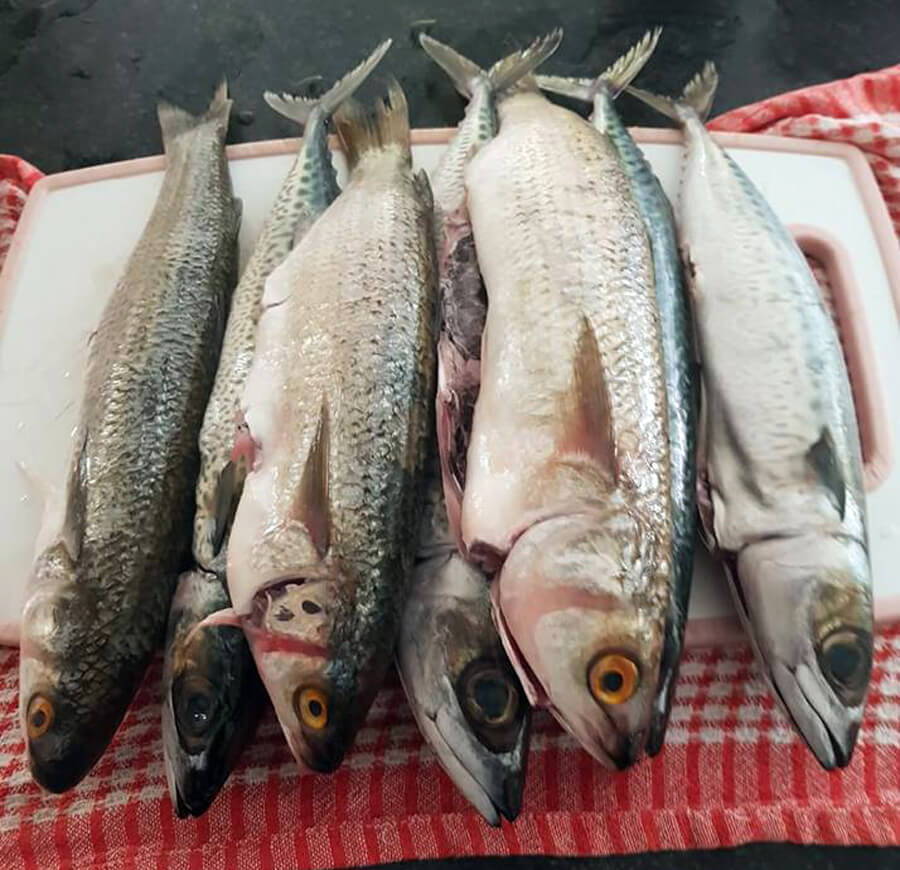 Motu Uelehipa got stuck into some nice sized slimey mackeral and mullet fishing the morning at Mornington Pier this week.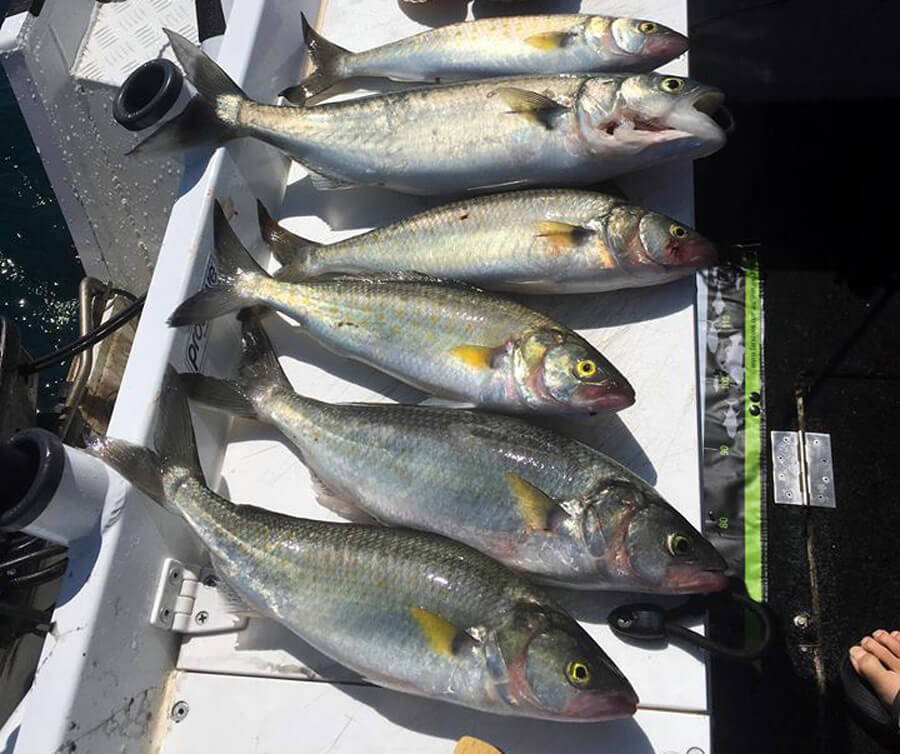 Staff member Leigh Sant had fun catching some solid salmon out from Mornington this week casting metal slugs into the school.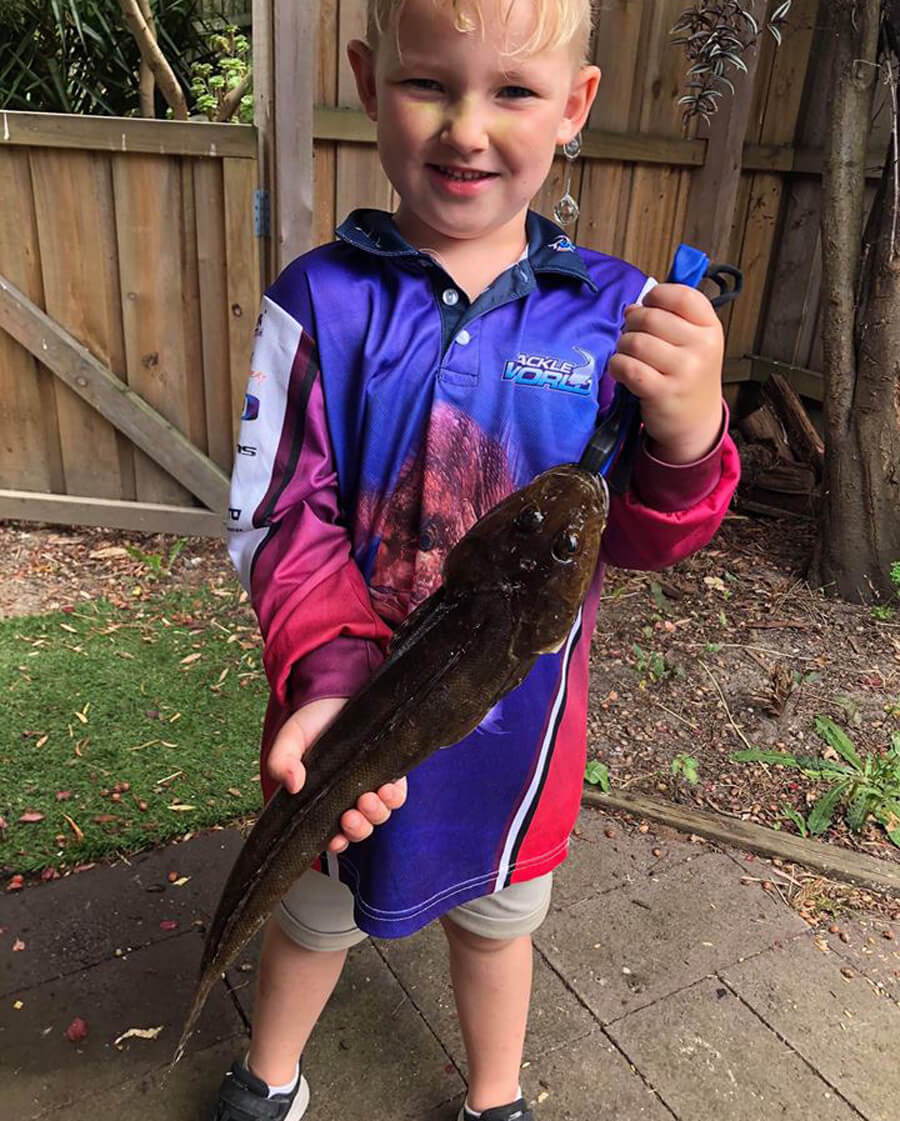 Dan Duke caught this nice 47cm flathead on a soft plastic fishing out from Mornington in 9 metres of water, well done Dan!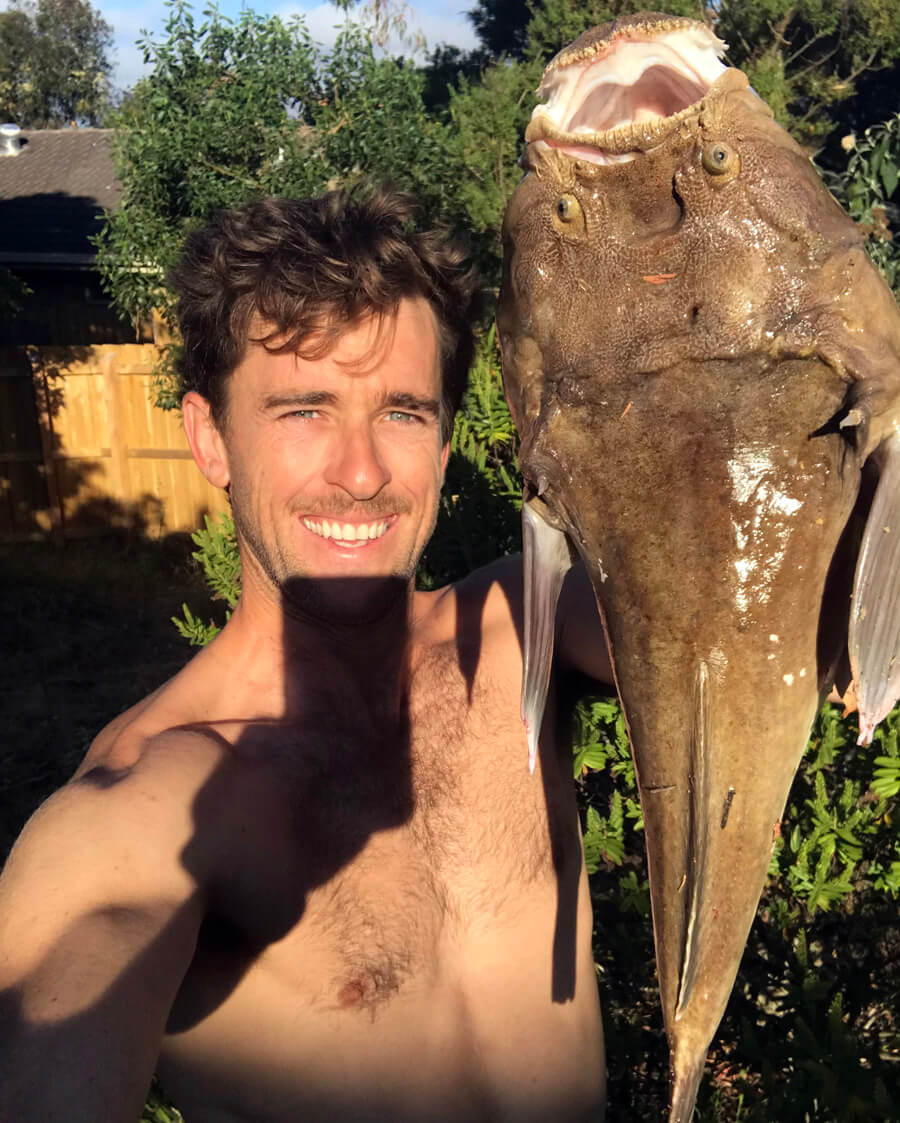 Tom Hughes managed to man-handle this stargazer while snorkeling out from Mt Martha south beach this week.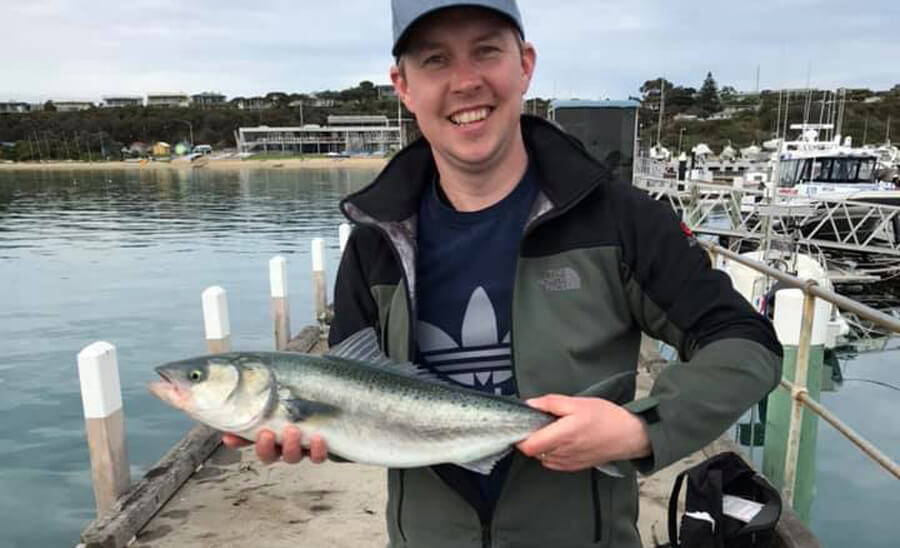 Kevin O Neill landed this solid salmon fishing from the marina at Blairgowrie this week at the top of the tide.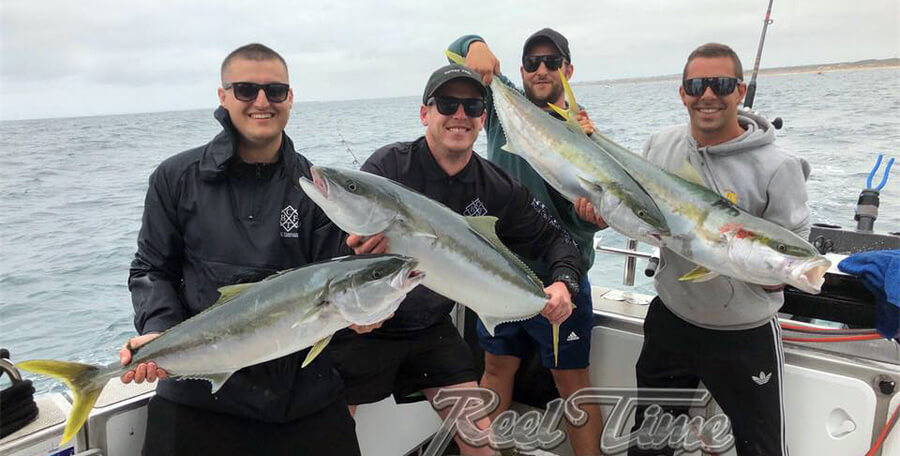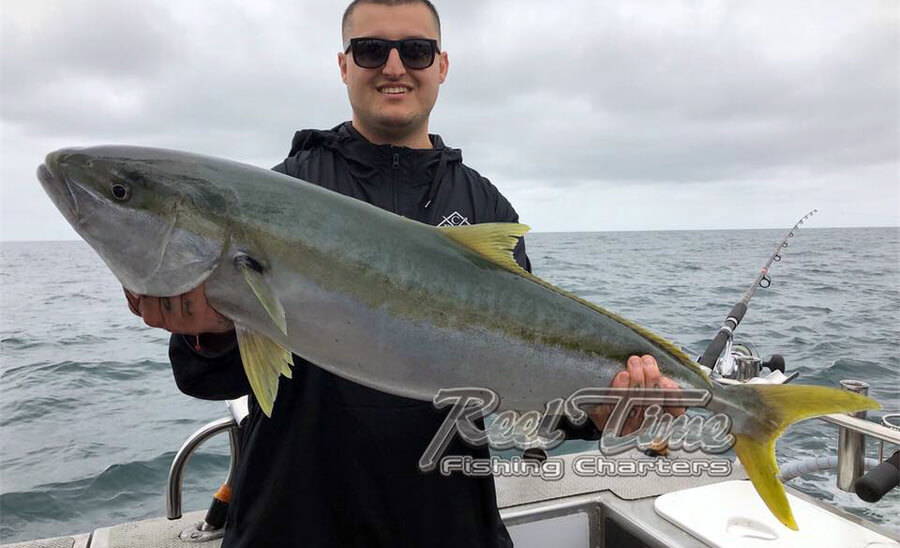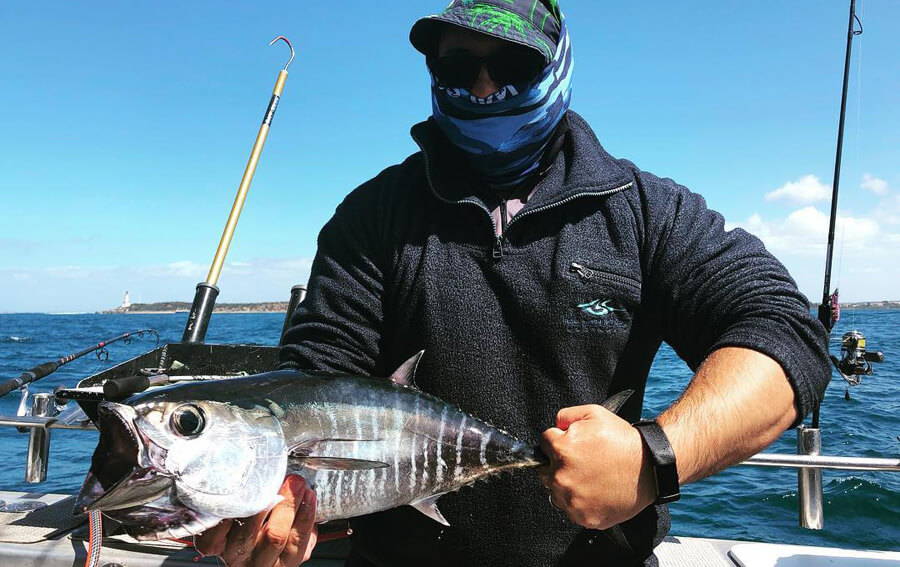 Matt Cini from Reel Time Fishing Charters along with his customers got stuck into some solid kings fishing from The Rip to offshore. They also managed to pick up a nice tuna on their first drift in The Rip.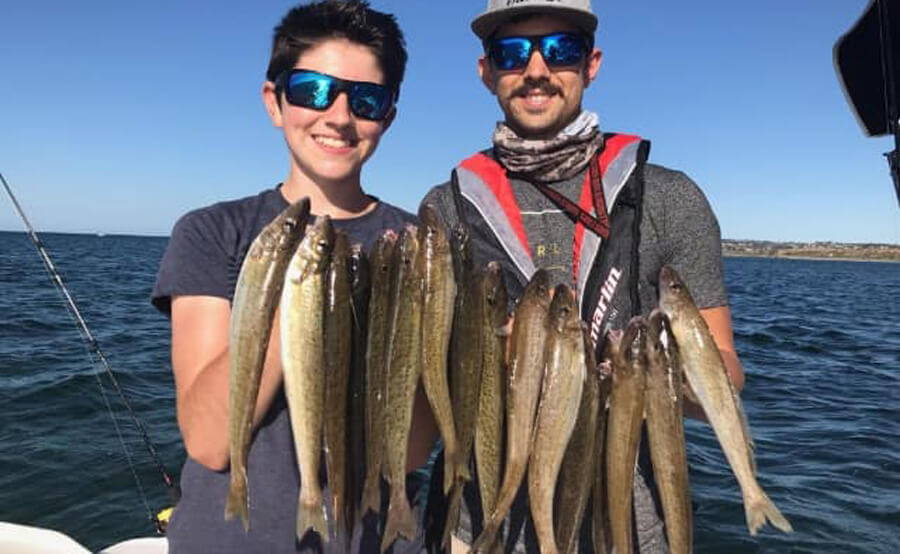 Michael Chan and his young gun landed some fantastic whiting fishing just outside the weed beds at Clifton Springs.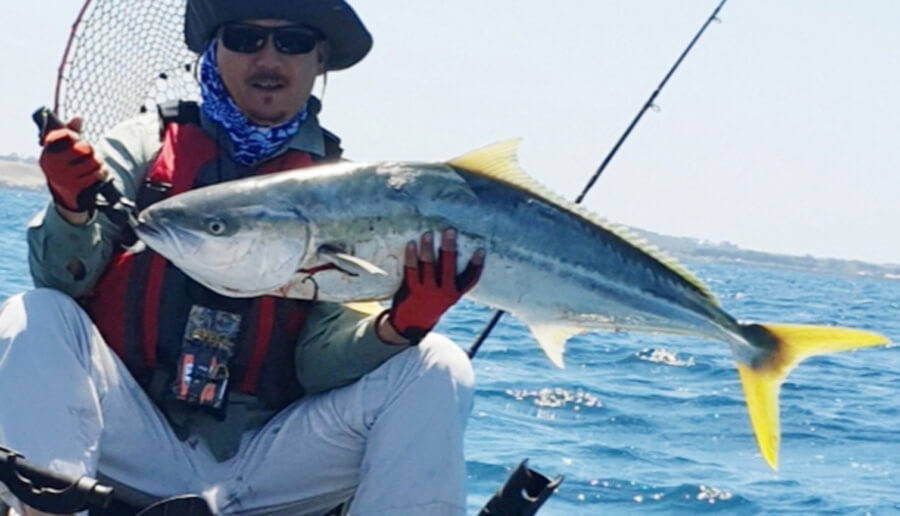 Moses Ikhtiar fished out from Portland on his kayak this week and managed this fantastic 125cm kingfish.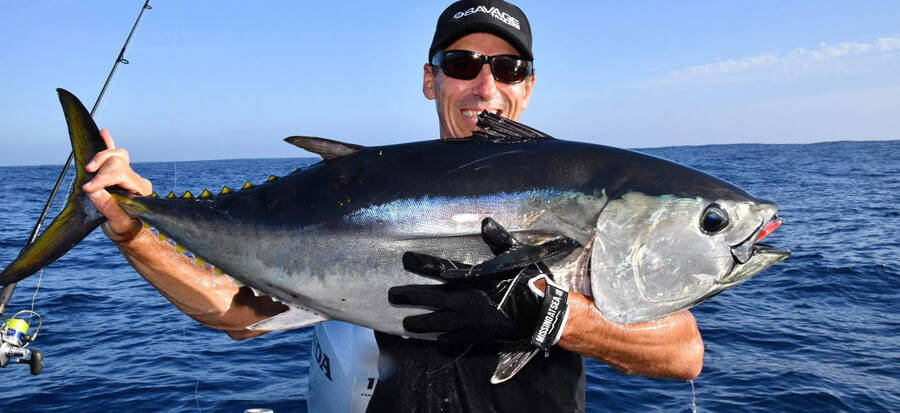 Jason Taylor managed some cracking tuna fishing topwater at Portland last week.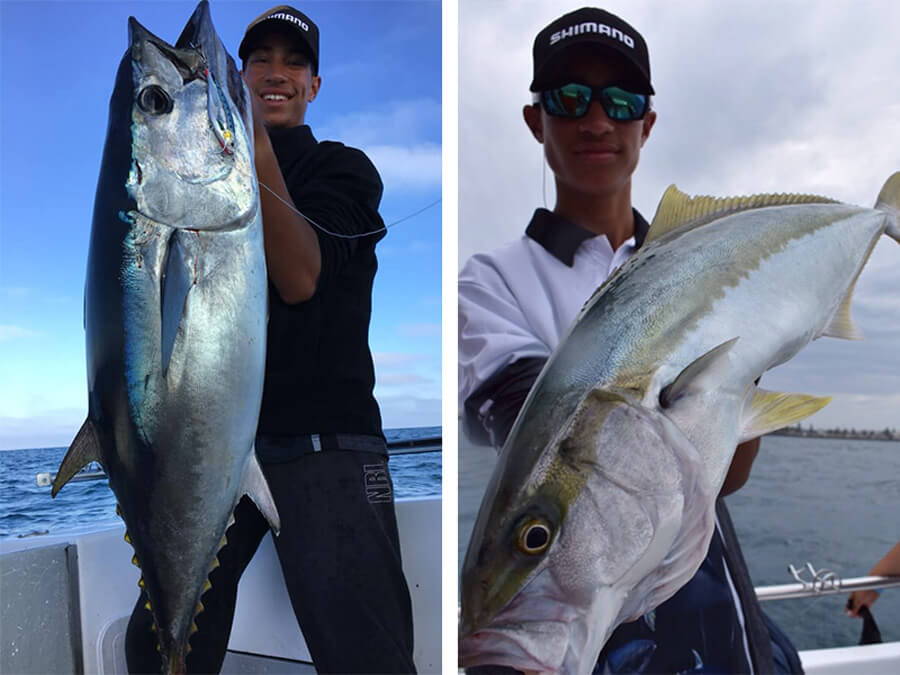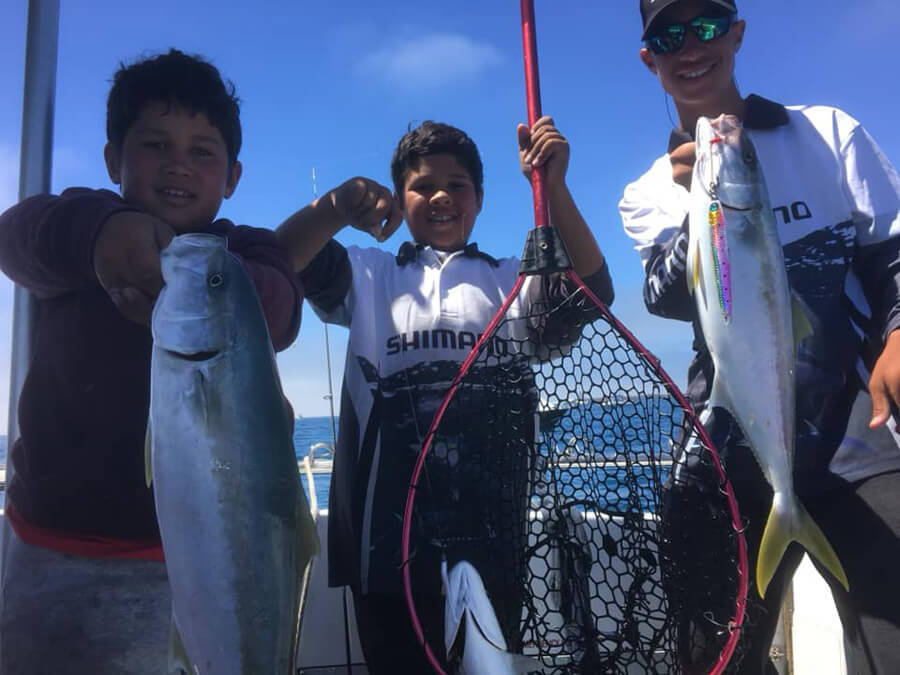 Tristan Rogers reports in from Portland with the family who have been smacking the local kingfish on just about every technique, dead baits, livey's, stickbaits, jigs and plastics. The fam has also had some fun with some solid tuna as well finding them finicky but stickbaits have done the damage.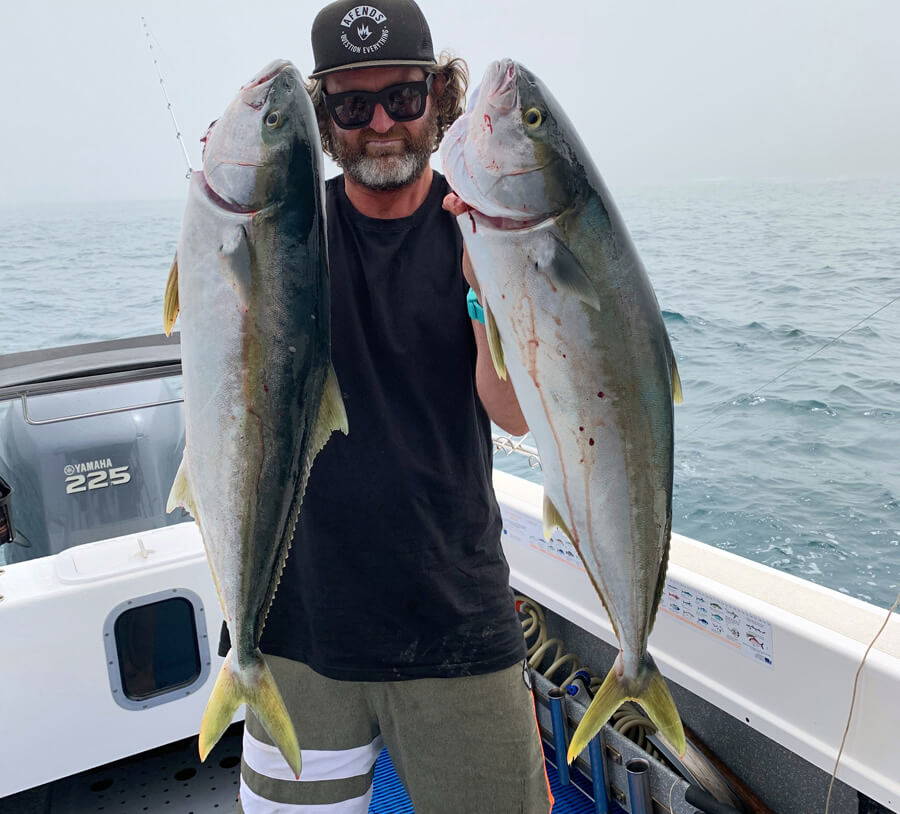 Brad Maddaford and Mick Brittian landed a couple of good sized kings fishing Cape Schanck last week, well done guys.
David, Keith and Malcolm got stuck into a nice kingfish fishing Cape Schanck last week on a fresh squid strip.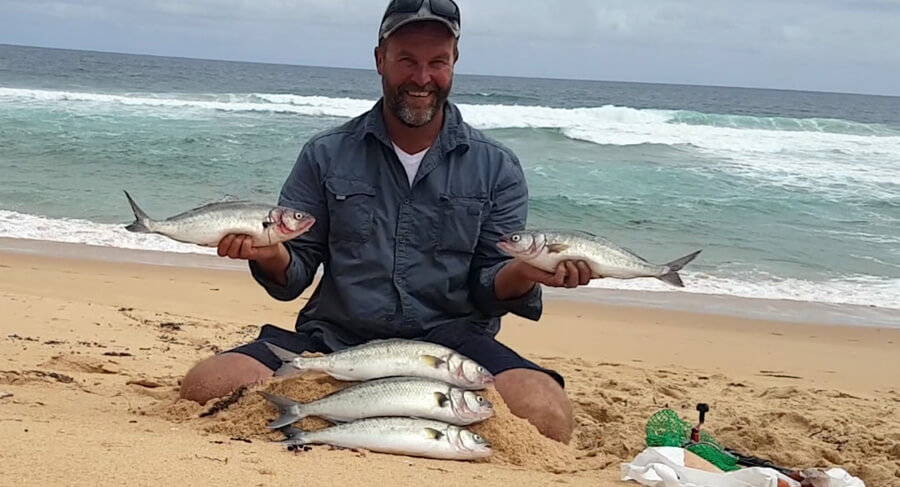 Andrew Ketelaar got into a nice school of salmon off the sand at Kilcunda casting metal slugs into the surf.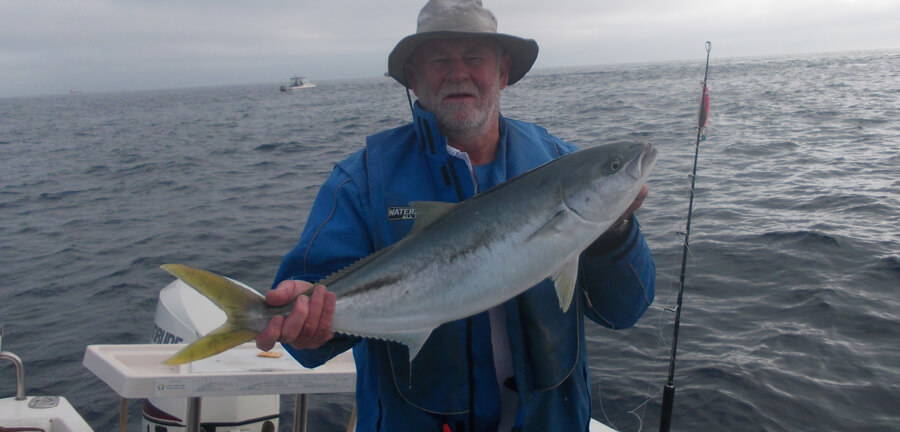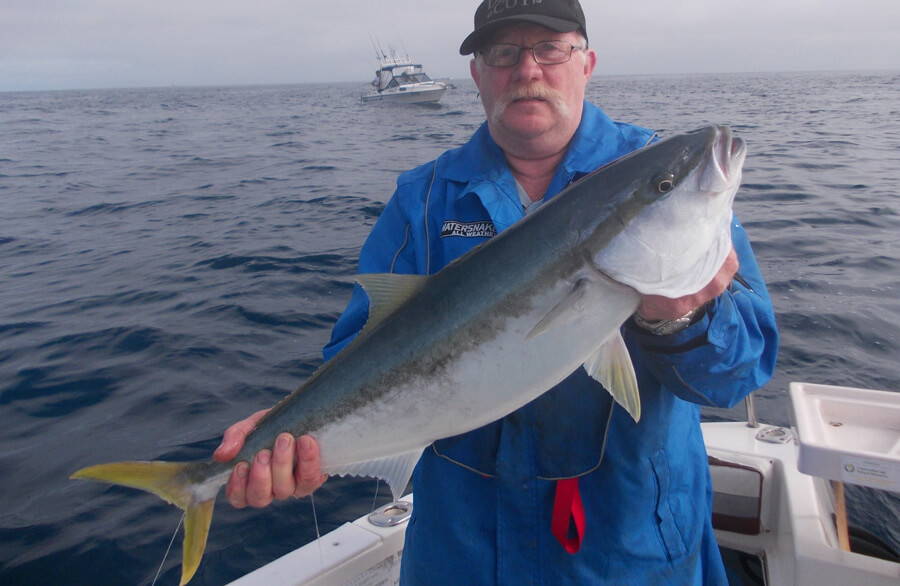 Staff member Don Newman and Dave Van Den Broek have been out at Port Welshpool chasing kingfish and landed two crackers of 80cm using live squid near White Island.
Daniel Tinginis reports in from Marlo with a nice shovel nose ray and a nice 60cm flathead.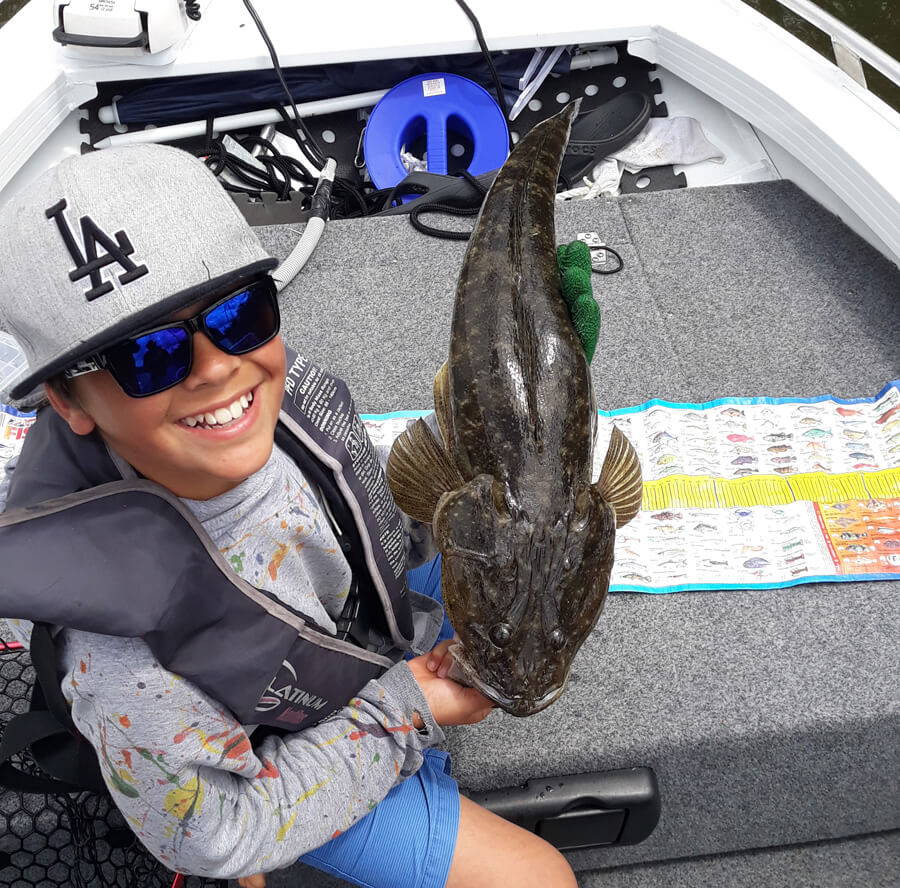 Tino Bartlett aged 12 landed a cracking 80cm flathead, well done mate your dad must be just a bit jealous.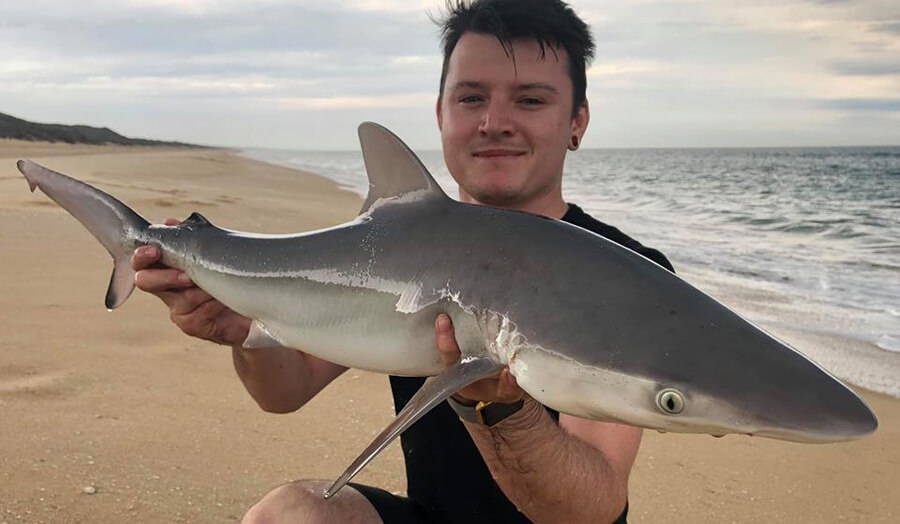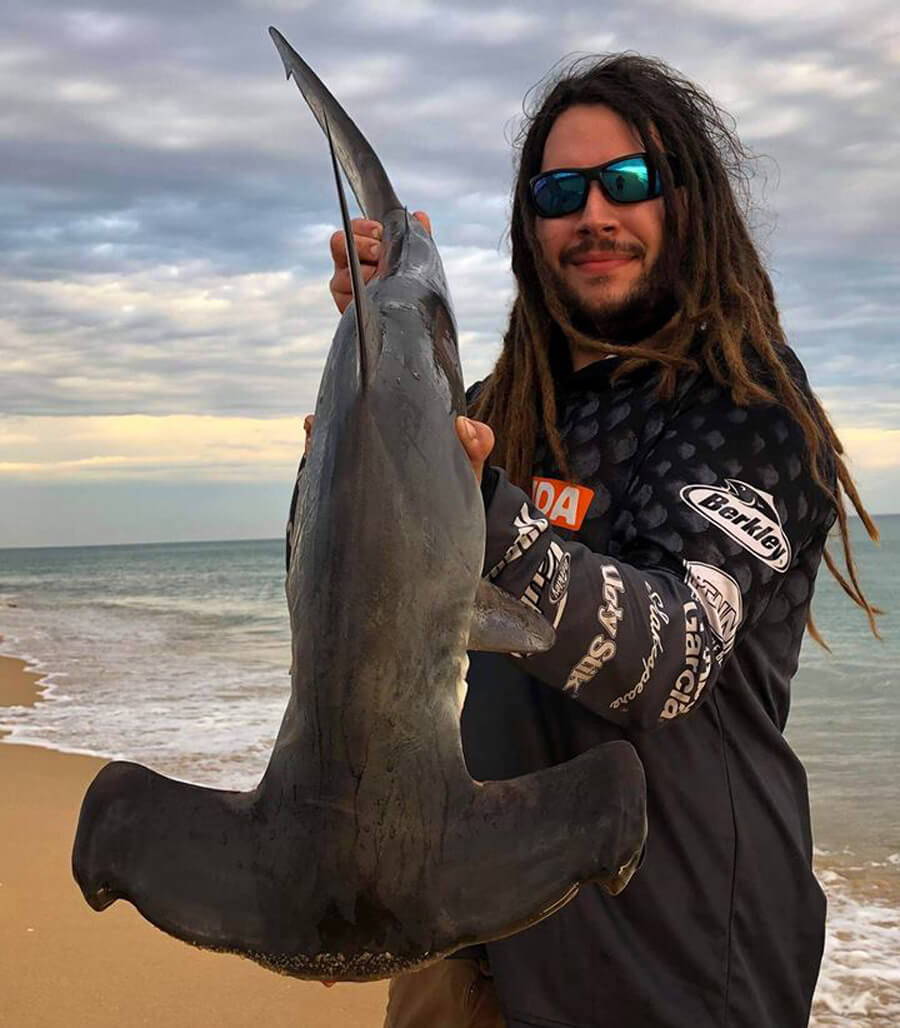 Daniel Jewson and Cody Stylianou had a fun session fishing the surf beaches near Lake Tyres last week with Cody landing a nice hammerhead and Daniel landing a bronzie.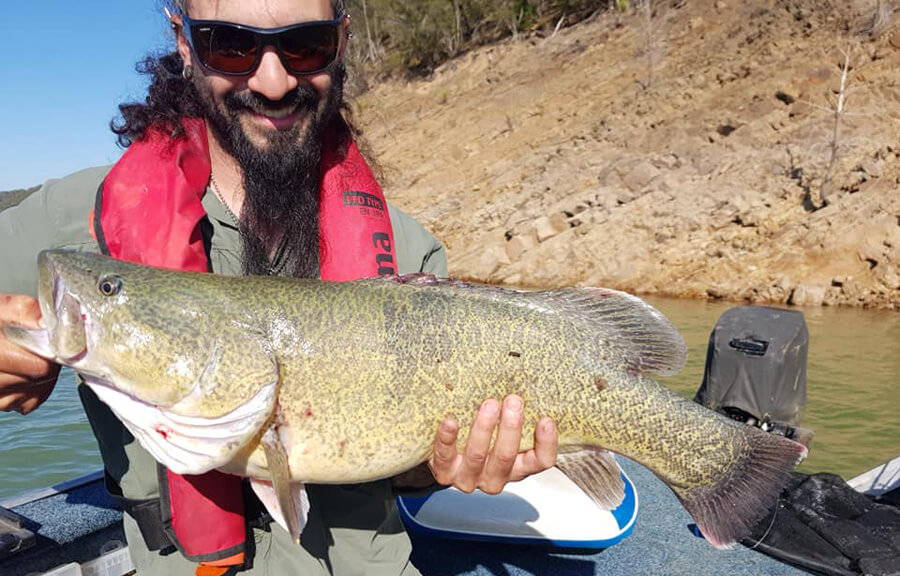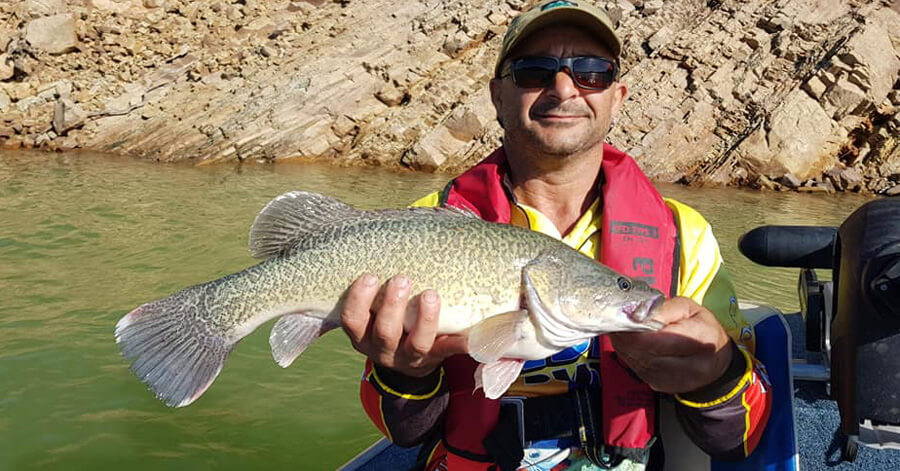 Ian Lee and Darren Agius had a bitter sweet 3 days at Lake Eildon with 20+ hours fishing for 3 fish in 15 minutes with a new PB of 72cm landed, well done guys.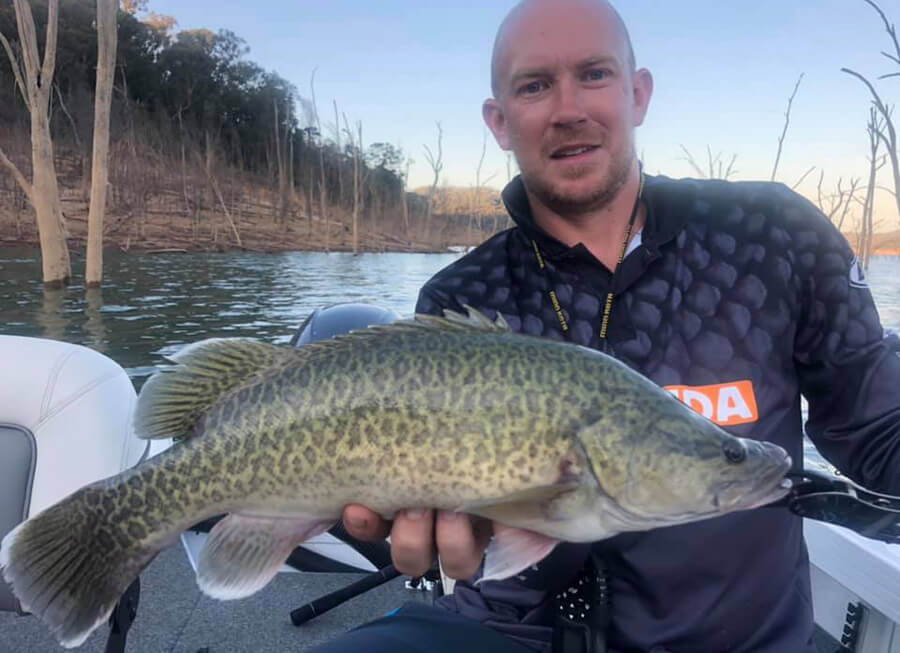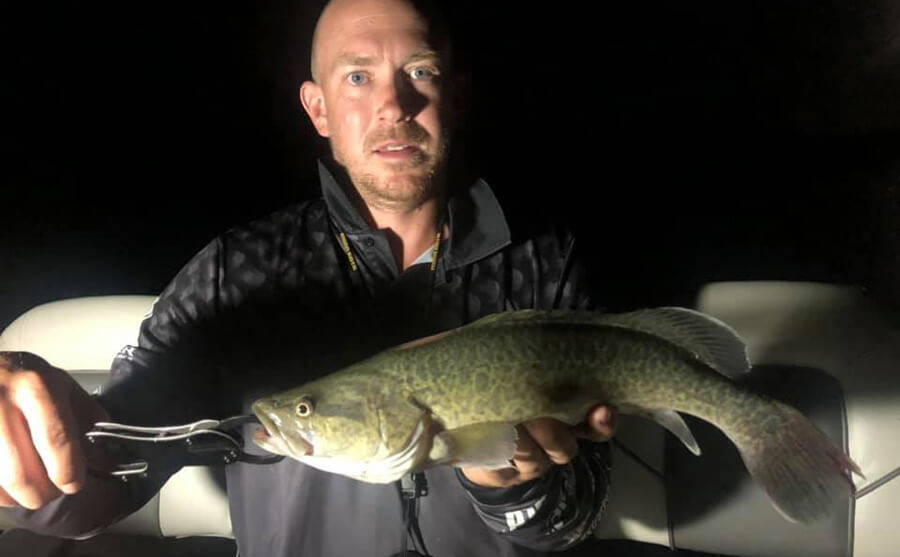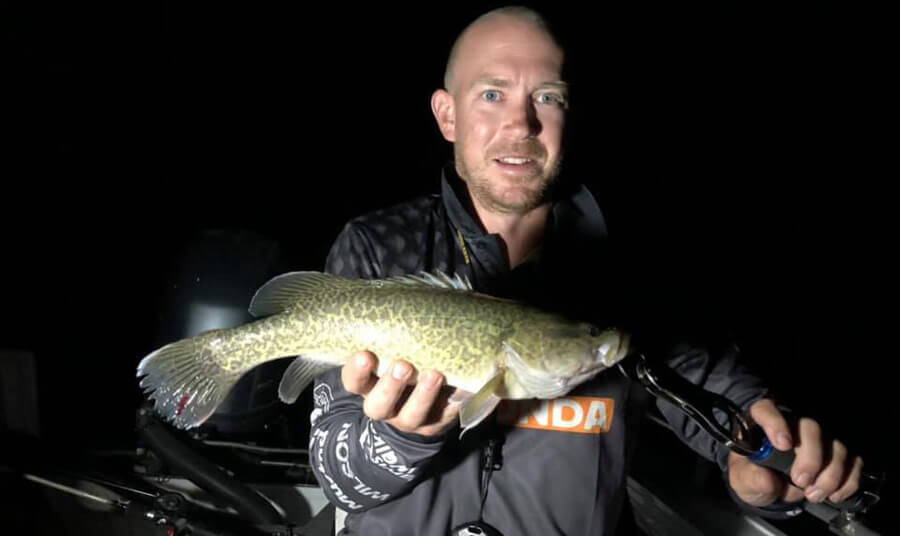 Troy Galt headed out for a late arvo/evening fish and landed 3 really nice Murray cod.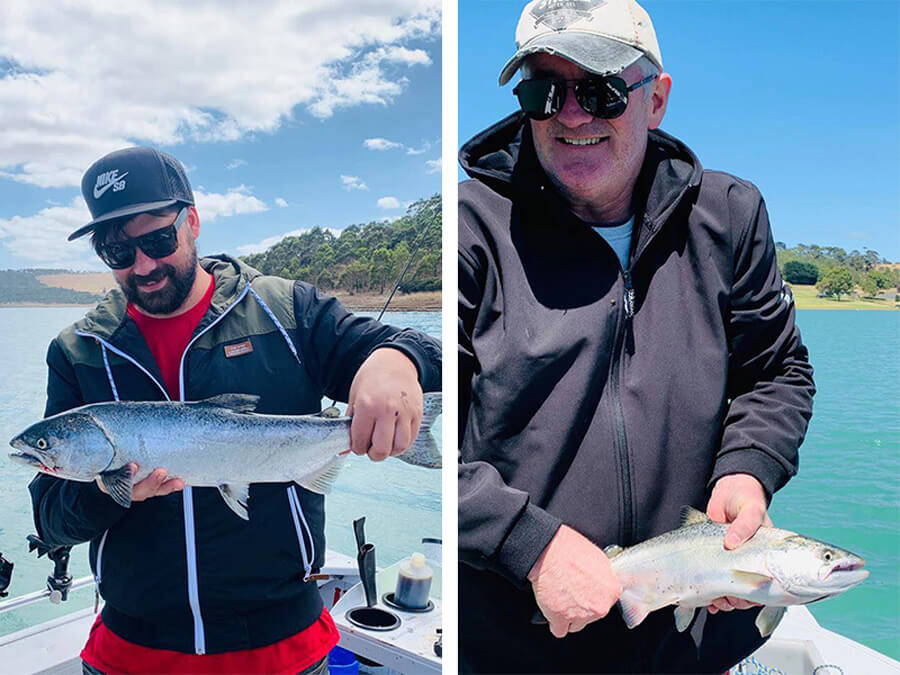 Mick from Victorian Inland Charters had a cracking session on the chinook salmon recently with around 40 salmon to 60cm landed for the day with a few kept for a feed.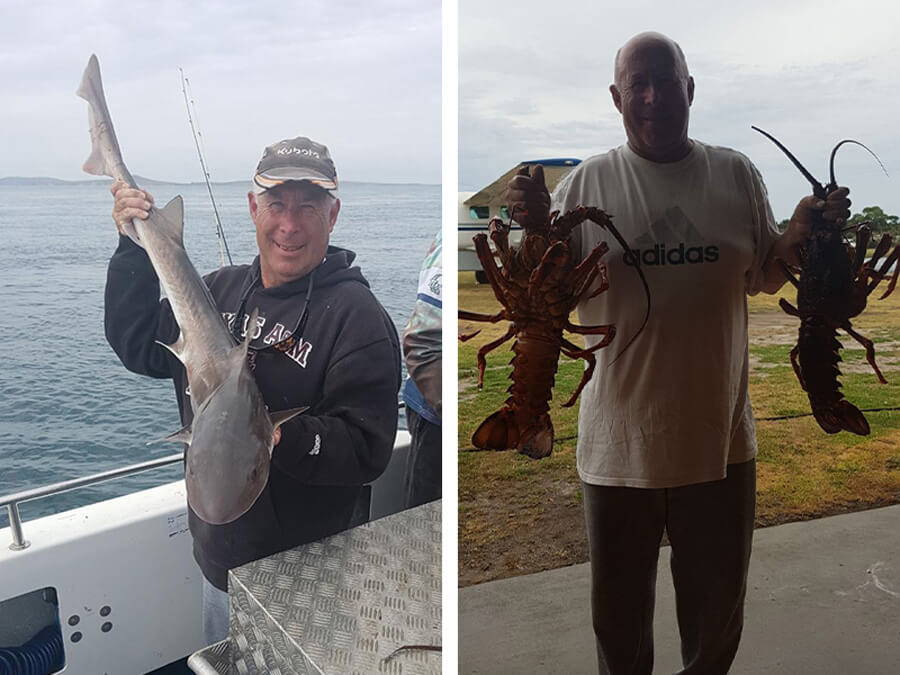 Colin Sires took a trip down to Flinders Island last week and landed a good feed of gummies, crayfish and some nice whiting.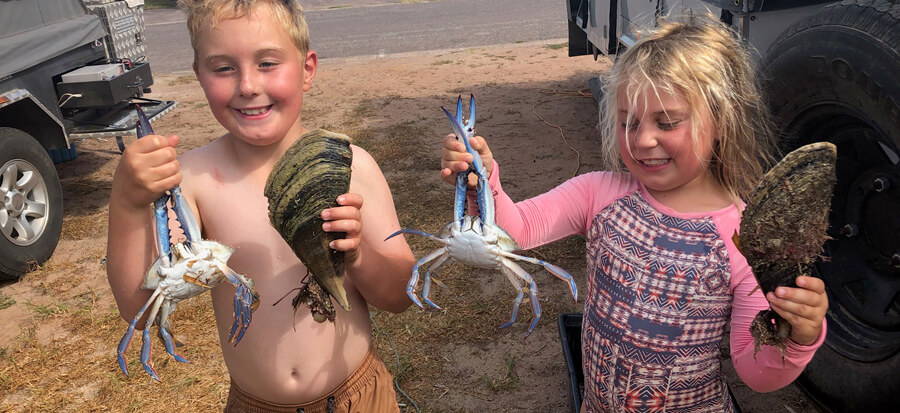 Young Mia and Lochie managed a nice feed of blue swimmer crabs and razor fish up at Whyalla.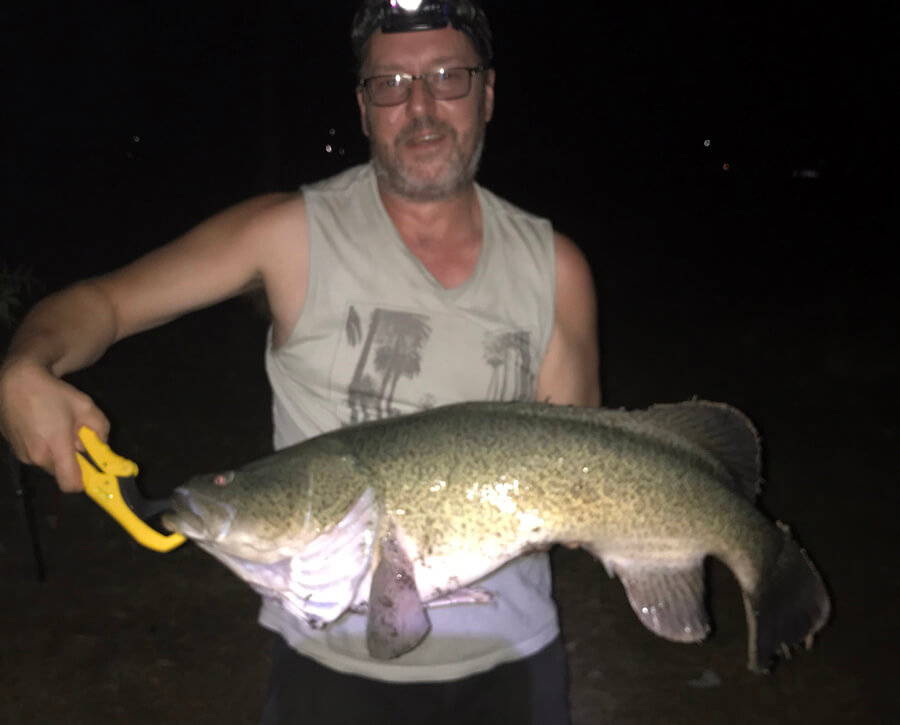 Luke caught this solid 87cm Murray cod fishing at Lake Mulwala; the cod took a cheese and chicken bait.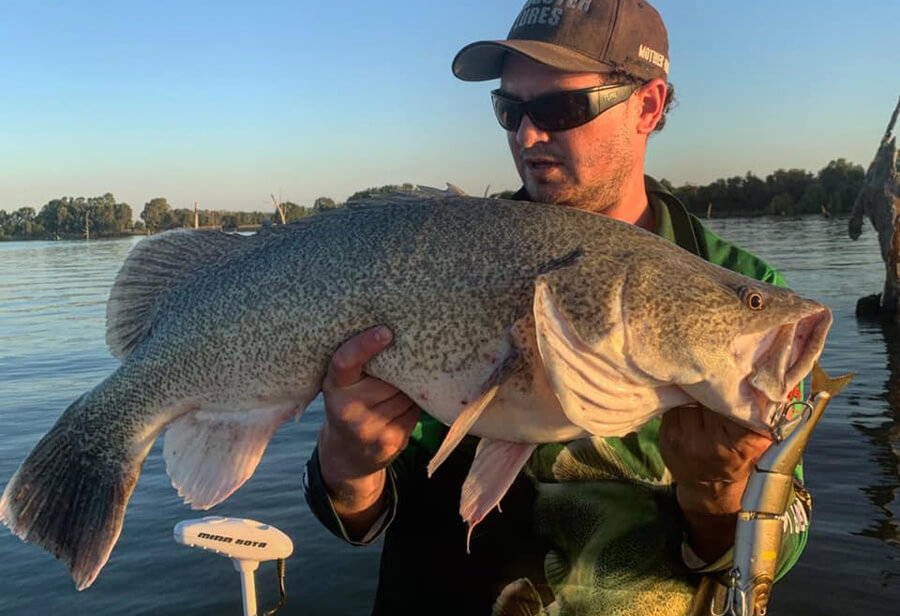 Kyle Dalrymple managed this chunky cod on the swimbait fishing at Lake Mulwala recently.
IFISH WITH TACKLE WORLD SUMMER SERIES
TALKING FISHING - C31 TV - TUESDAYS @8.30PM
Catch "Talking Fishing" on Melbourne's C31 TV (CH44) at 8.30pm each Tuesday night. Staff members David Kramer and Adam Ring together with Steve "Trelly" Threlfull host Australia's only "Live to Air" fishing television program at this prime time-slot. Put Tuesday night's at 8.30 away in your weekly diary of TV shows to watch!
A 'jiffy' is a unit of time for 1/100th of a second.

Good Luck with your fishing and stay safe on the water,

The TEAM at Tackle World Cranbourne & Mornington