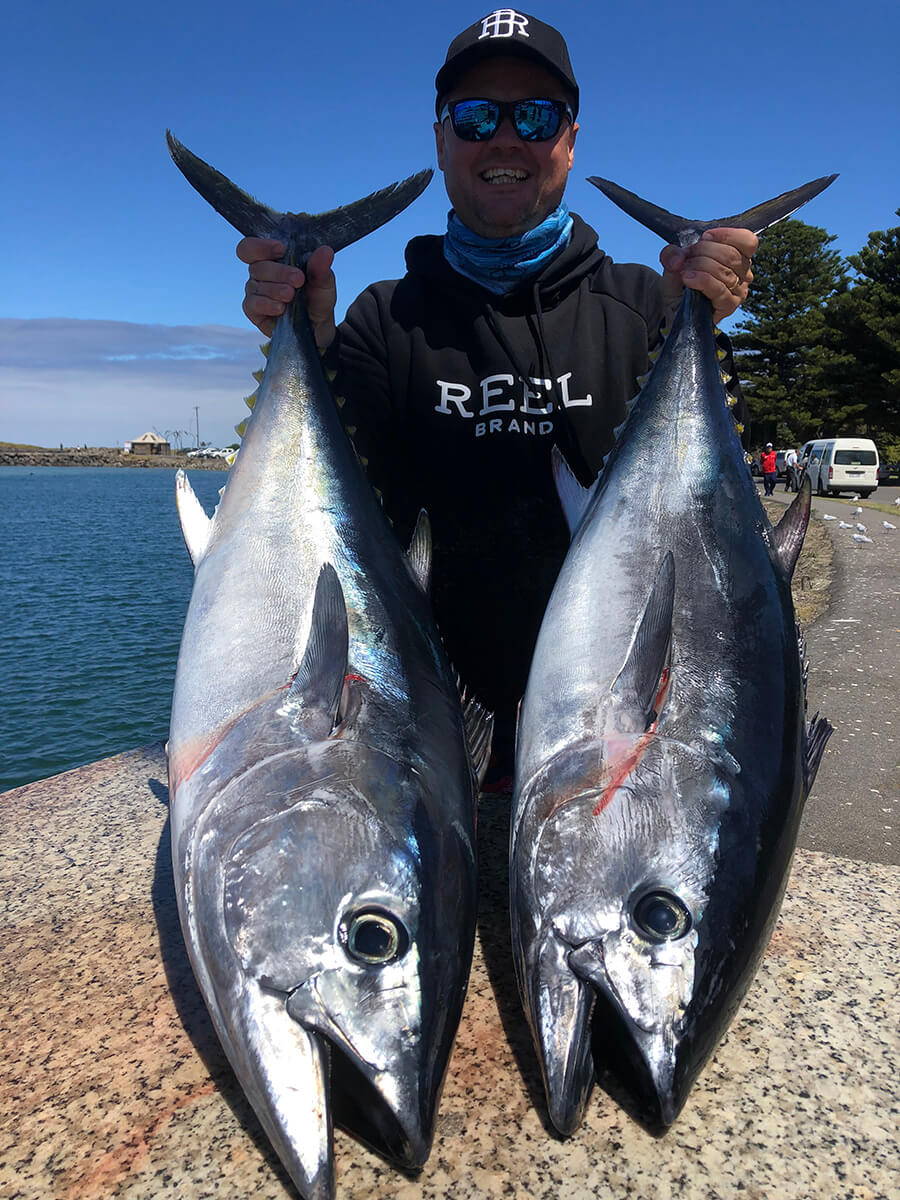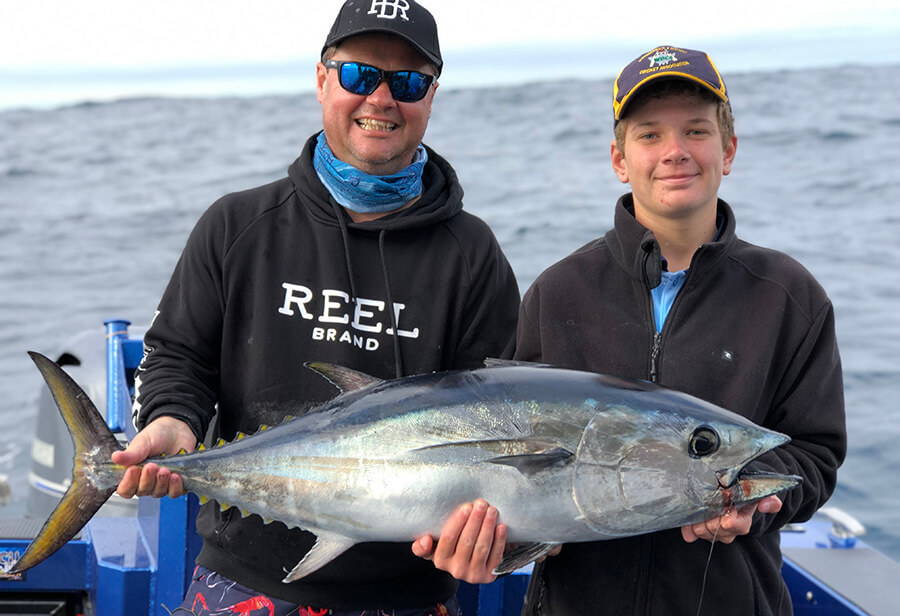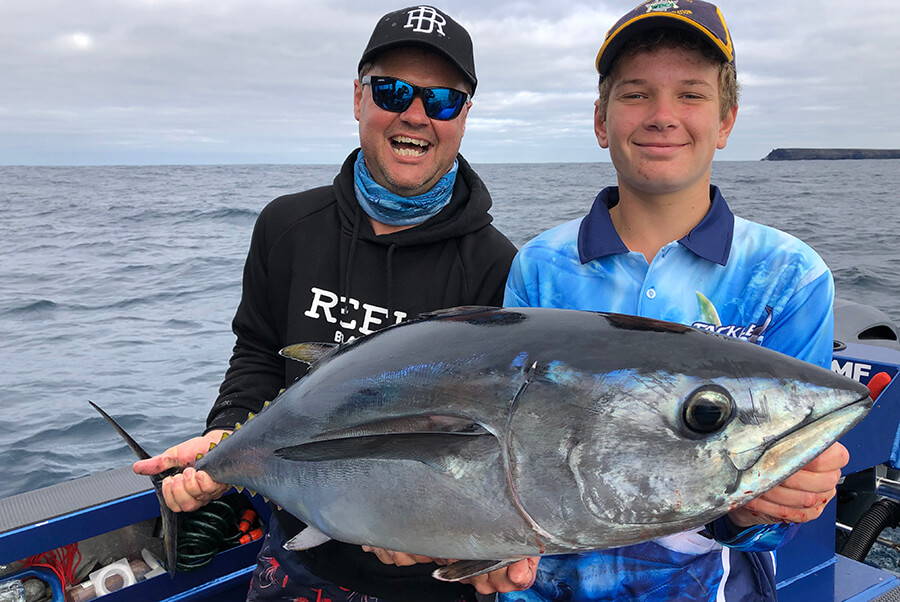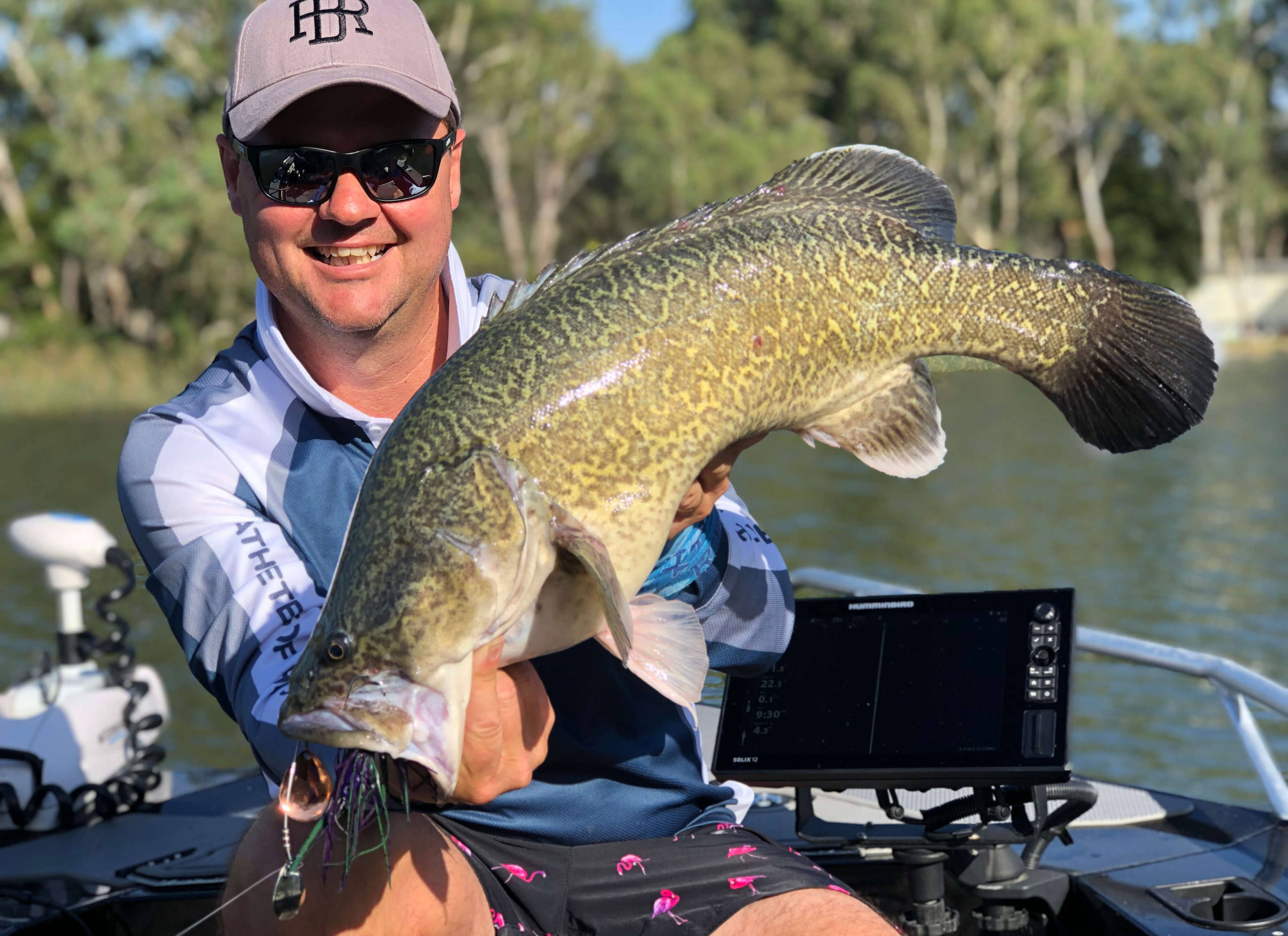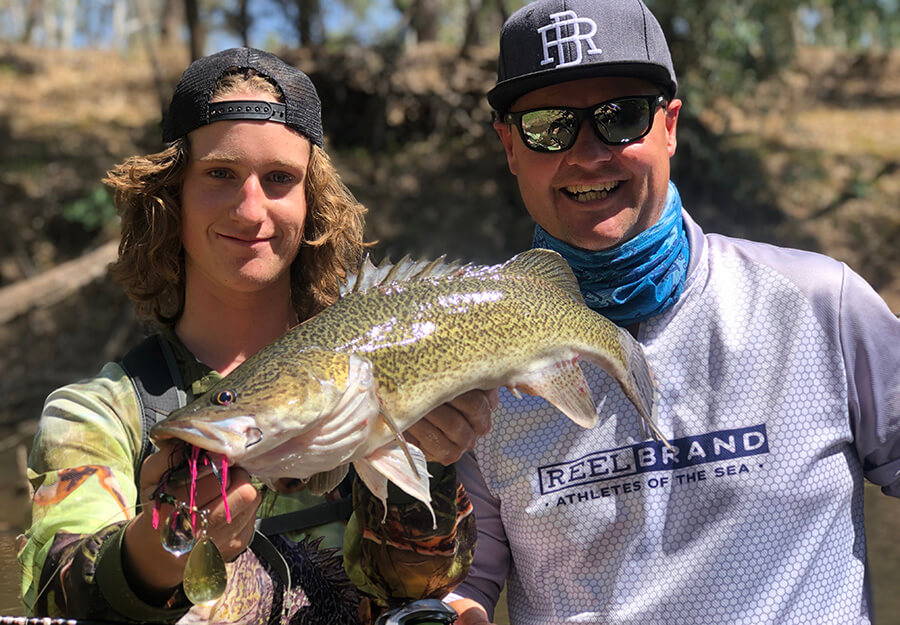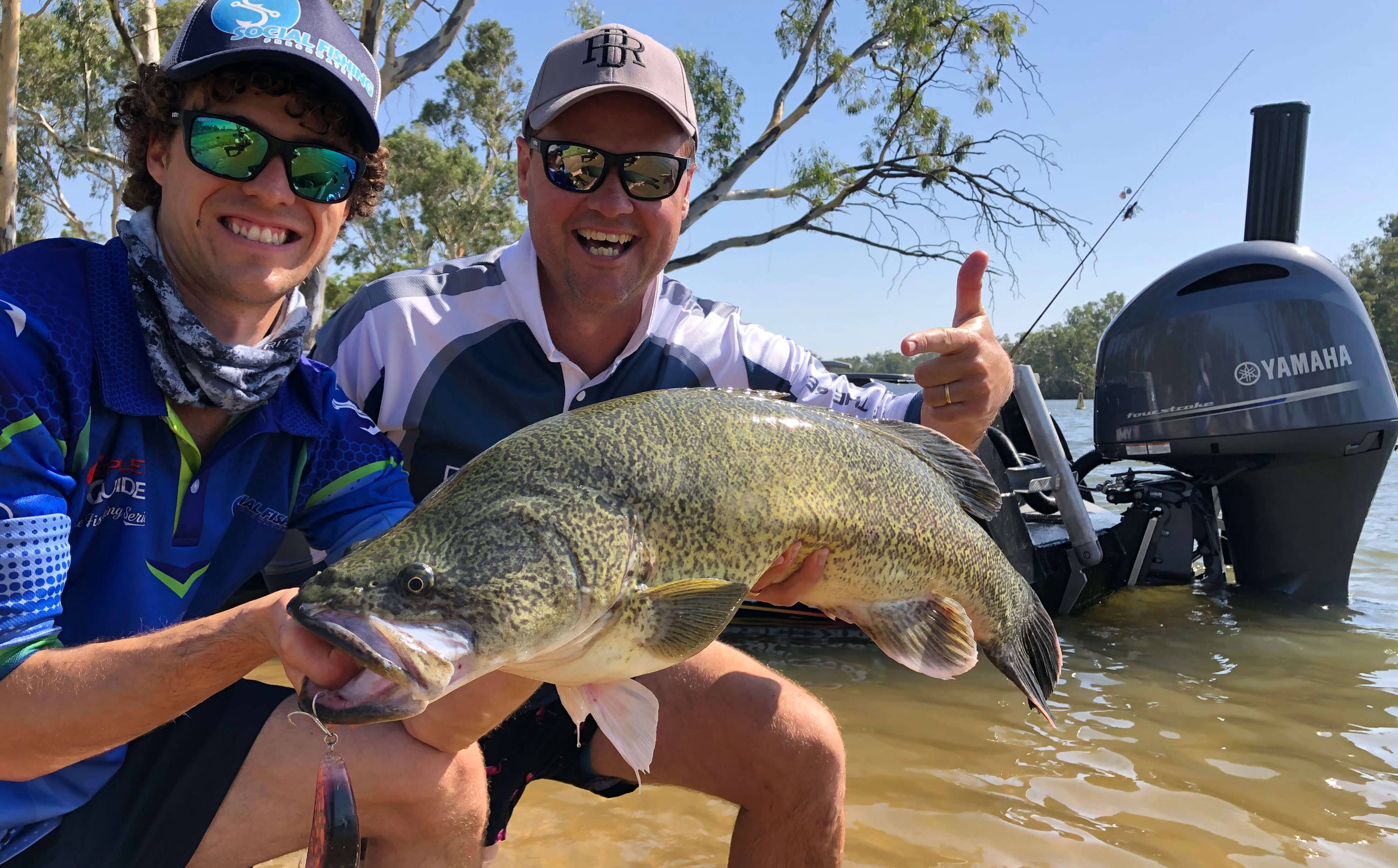 Paul Worsteling and the IFISH TV crew fished Port Fairy last week with young gun angler Luke Gercovich, Scotty Gray and a number of other local gurus. The team caught a number of fantastic southern bluefin tuna to 20kg trolling lures and casting Rapala stickbaits into the schools. This week PW and the IFISH TV crew have been fishing in Shepparton with local young guns from the Official Native Squad (Max, Shane and Kyle) catching some beautiful Murray cod on spinnerbaits, hardbodies and surface lures in pristine small streams; something PW has not done before.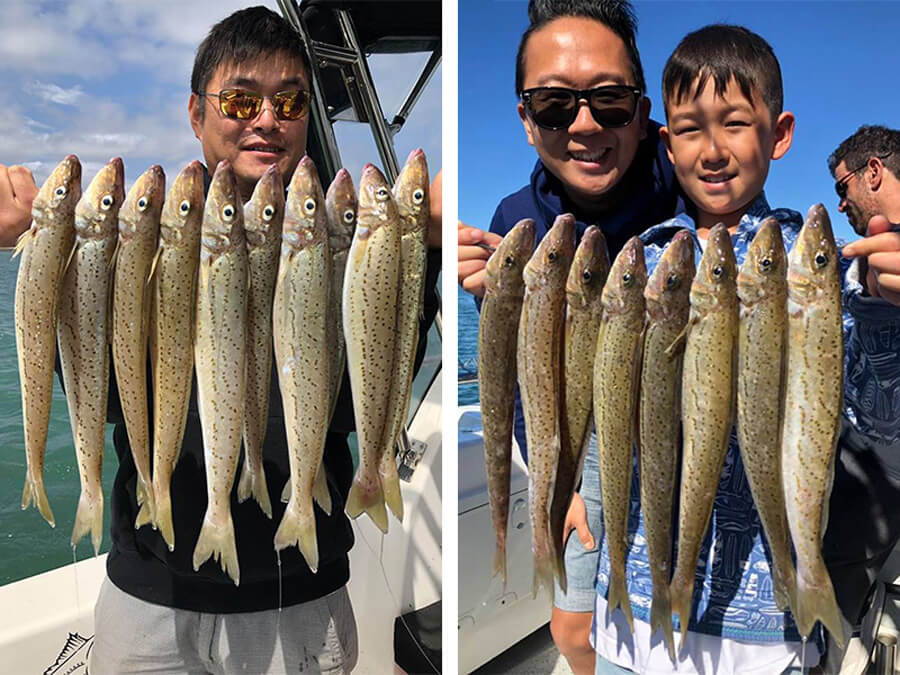 Shaun Furtiere from Think Big Fishing Charters found some thumping whiting over the past week for his customers with some consistent size and numbers coming aboard.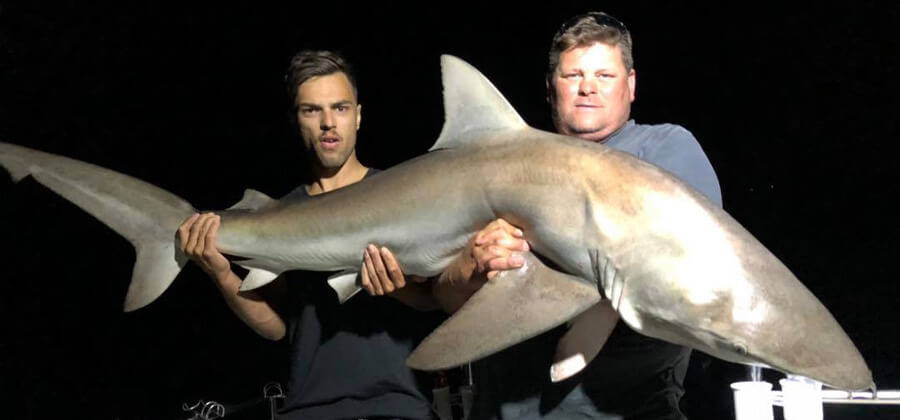 Shaun also had customers Damien Reid & good mate Dylan on board for an epic night charter this week where they landed a bronze whaler shark estimated over 50kg.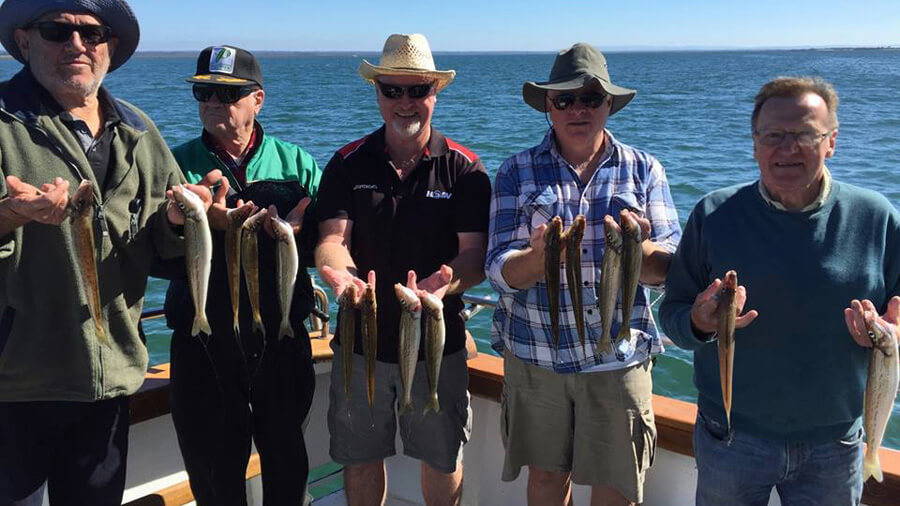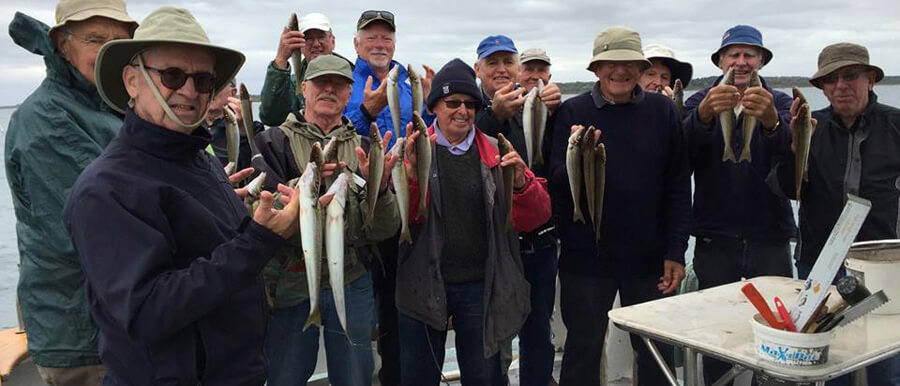 Steve Johnson from Ace Fishing Charters got his customers on to some fantastic whiting this week fishing around Western Port.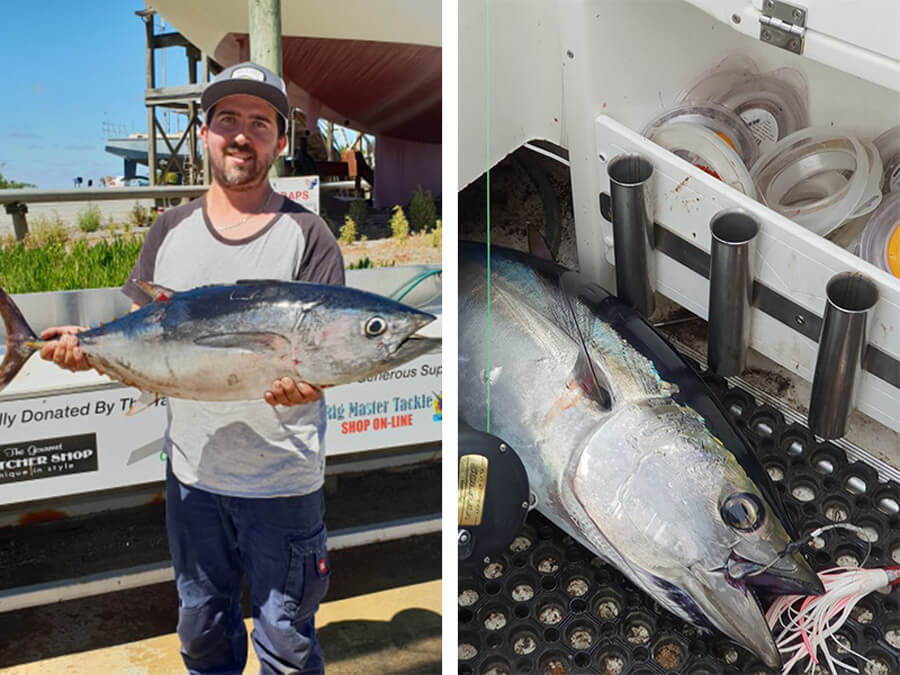 Rialeigh Mathe found a nice tuna fishing offshore from Flinders this week in 34 metres and was landed on a pink and white trolling skirt.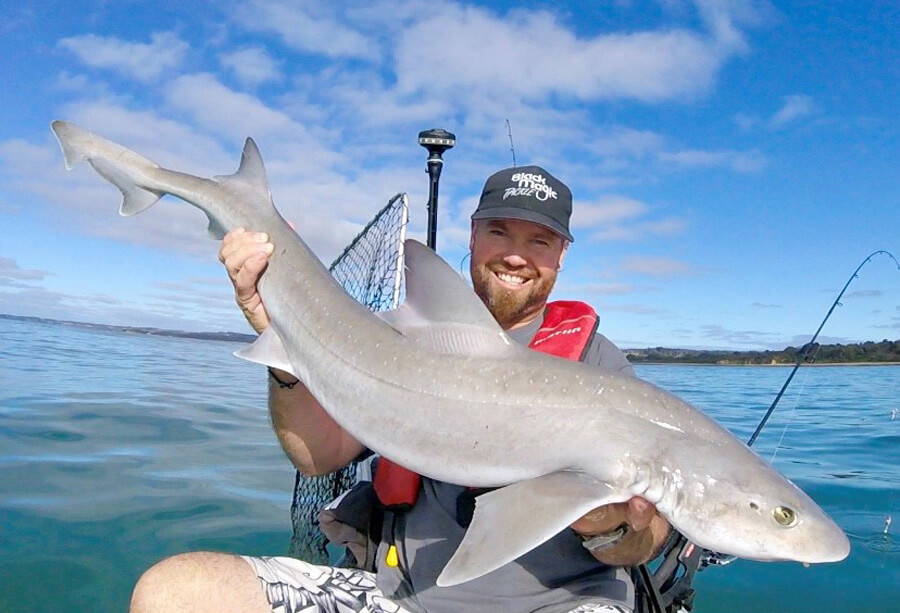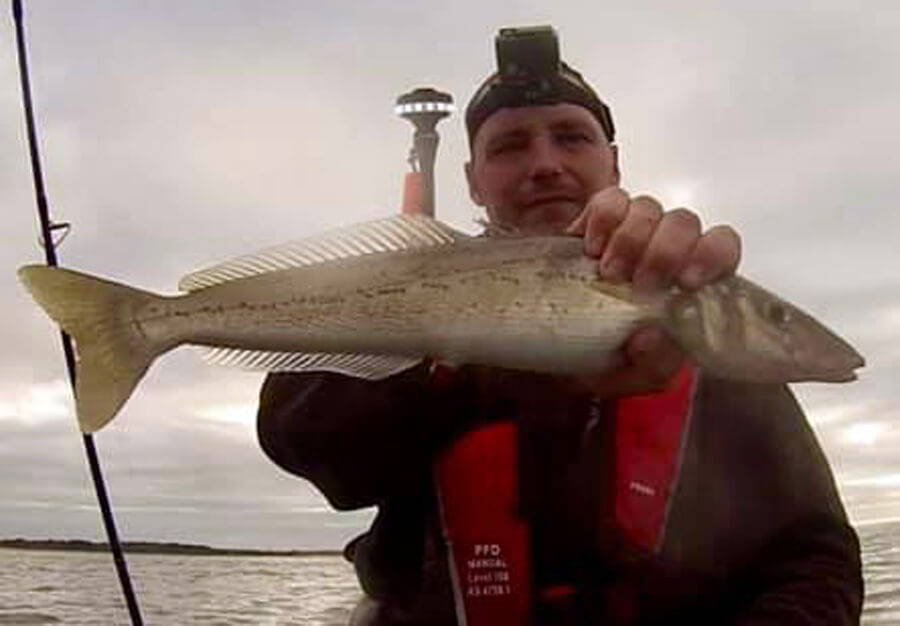 Brendon Hogg and Karl Wilkinson fished around the Western Entrance from the kayaks this week; Brendon landed a cracking gummy of 112cm and Karl landed a thumping whiting of 50cm.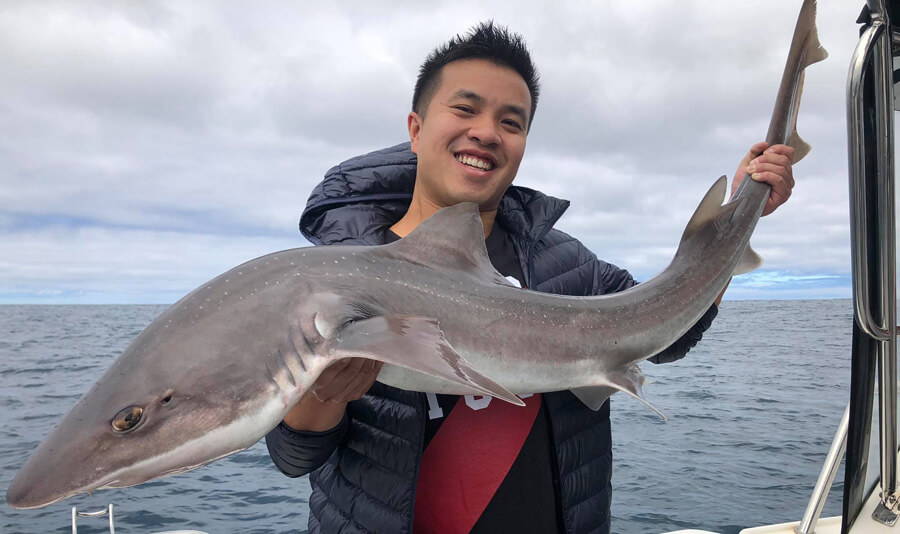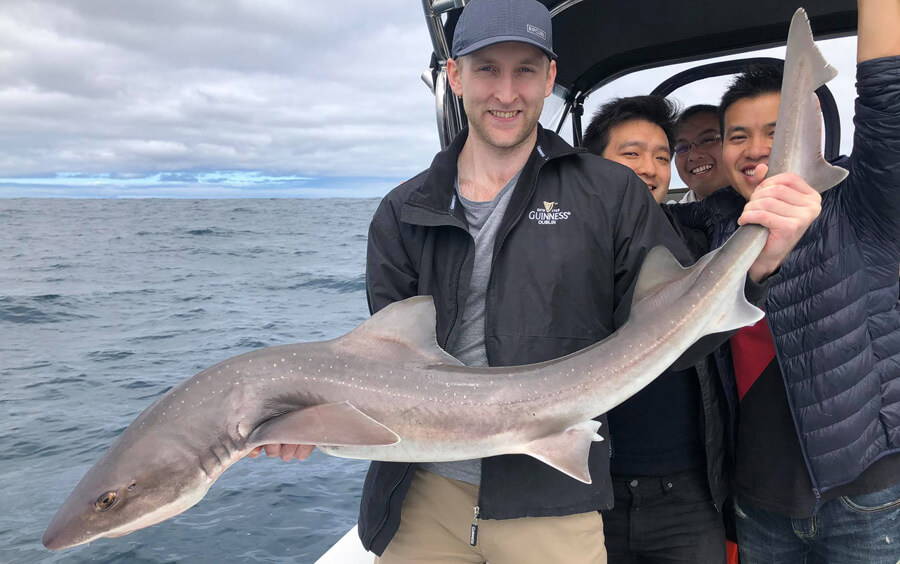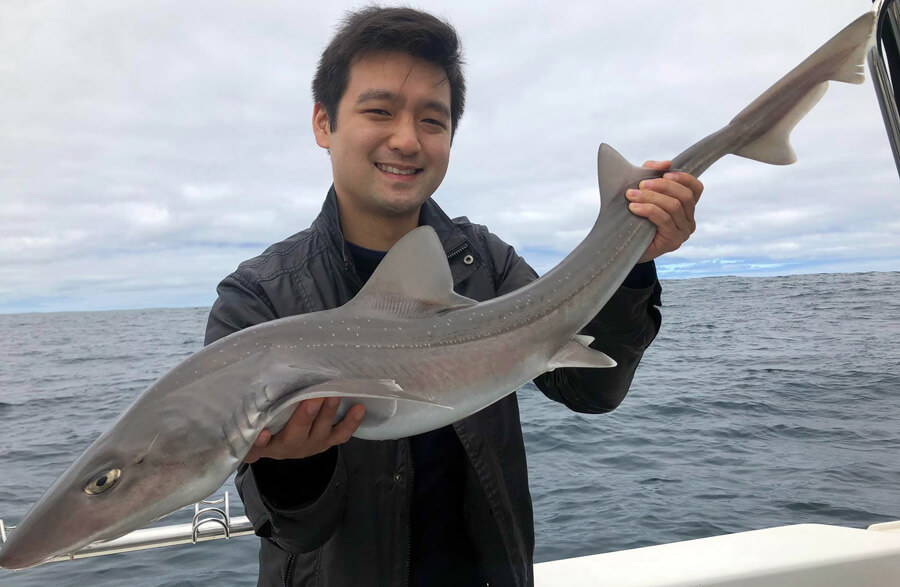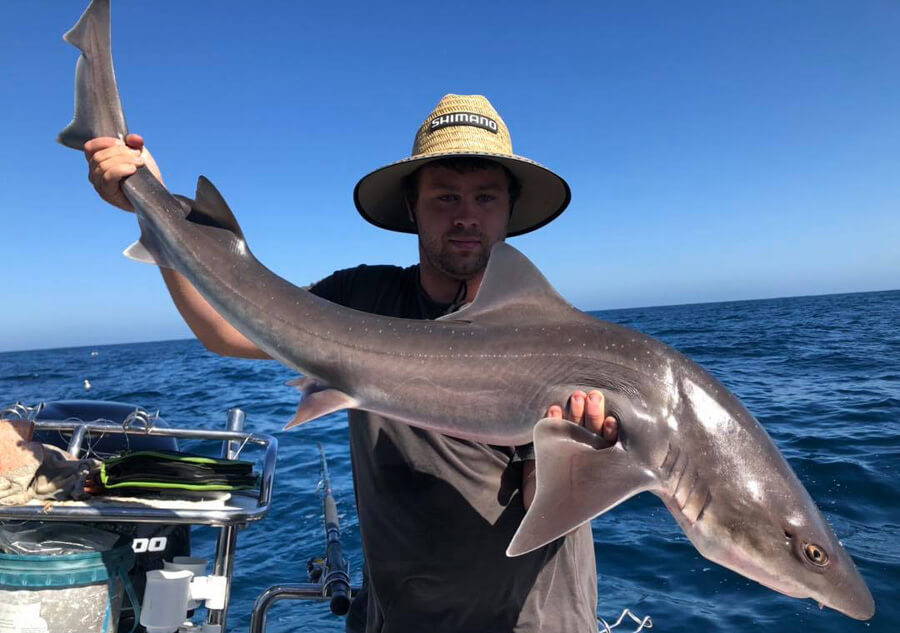 Shaun Furtiere from Think Big Fishing Charters got his customers on to some quality gummy sharks fishing the Western Entrance area of Western Port this week.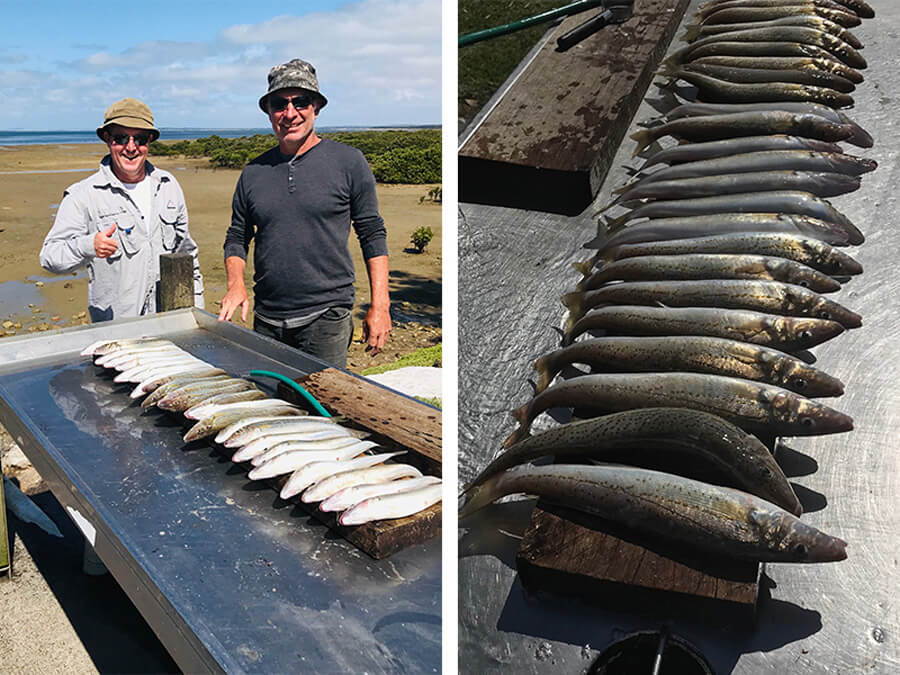 Clarky and Mick fished just out from The Sub during the change of tide and picked up 2 dozen ripper whiting.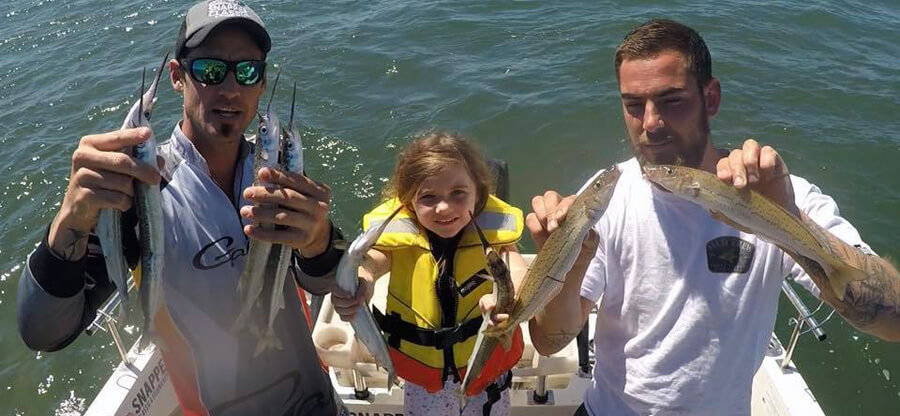 Julian Rennie his daughter Taylor and Gerry Morsman fished around Crawfish Rock last week and had a ripper session on the whiting and garfish with squid strips doing the damage on the whiting and silverfish for the gars.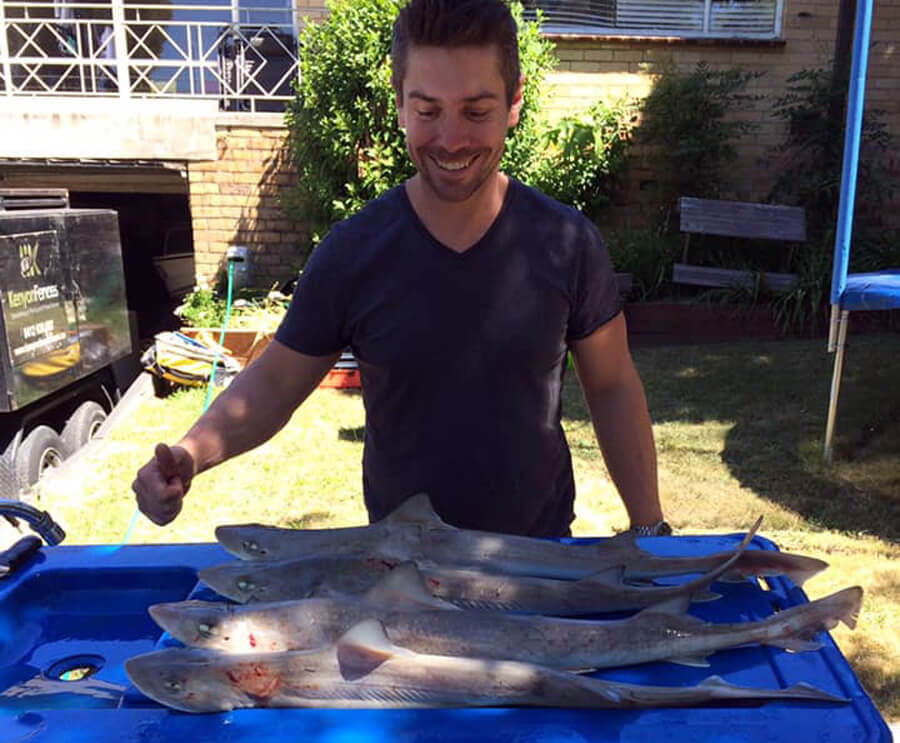 Troy Kenyon had a nice quick session on the gummies at The Corals this week fishing during the run out tide in the early morning.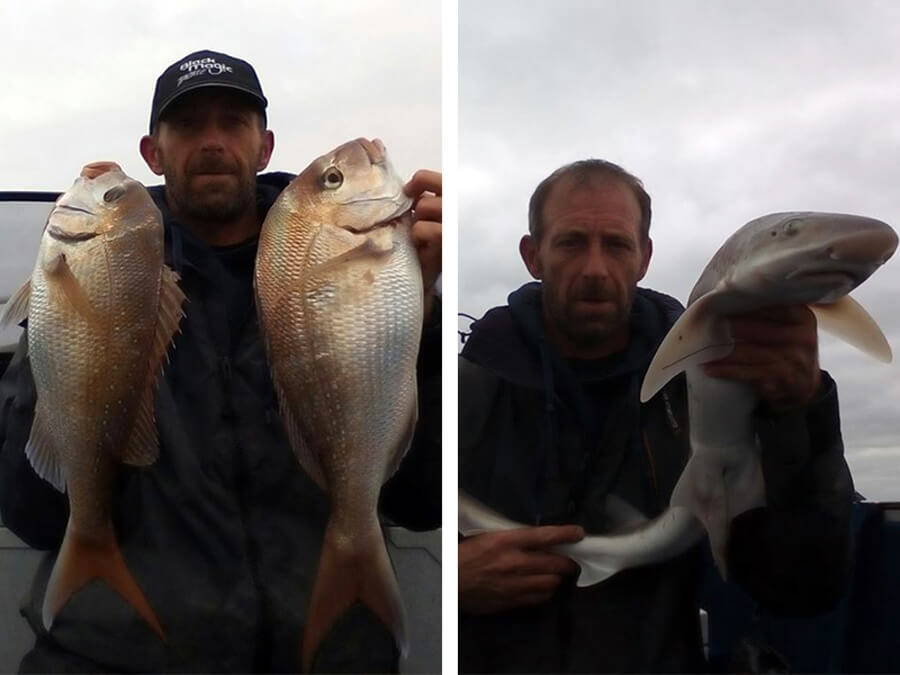 Matt Tormey has been finding some fantastic snapper fishing The Corals between Corinella and Rhyll with pilchards and yakkas getting the job done.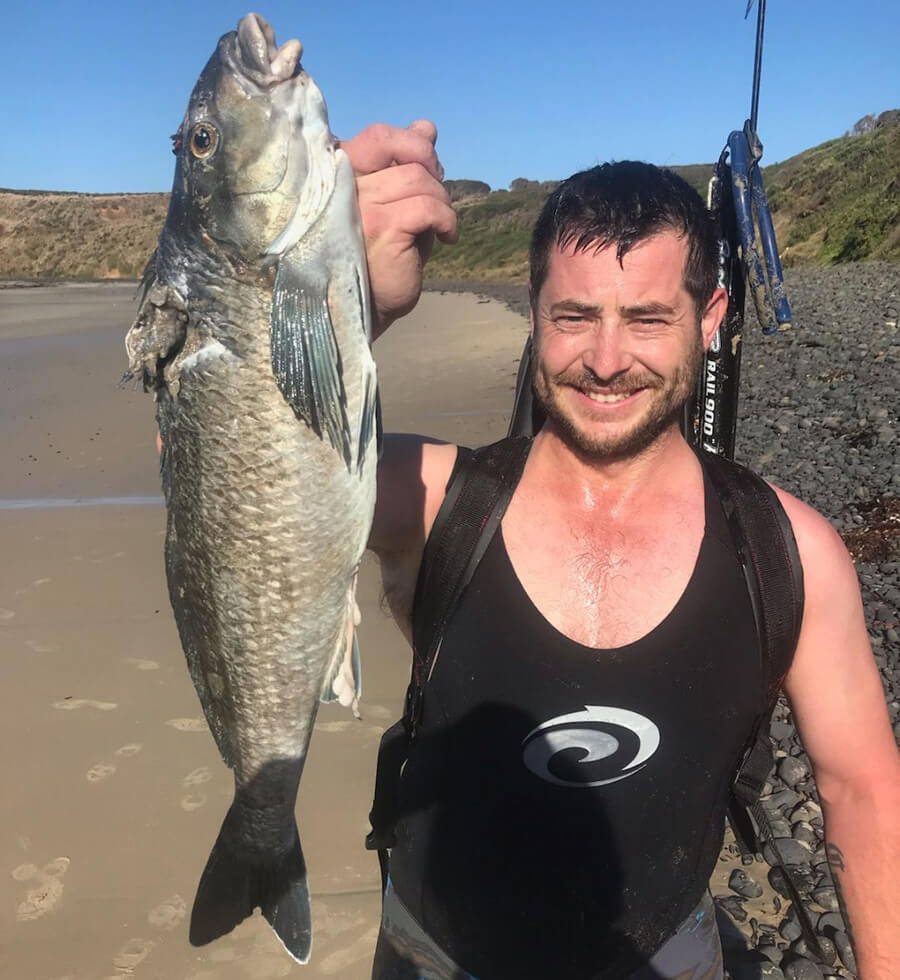 Ray Whipp speared this nice 3.5kg morwong while at Phillip Island last week.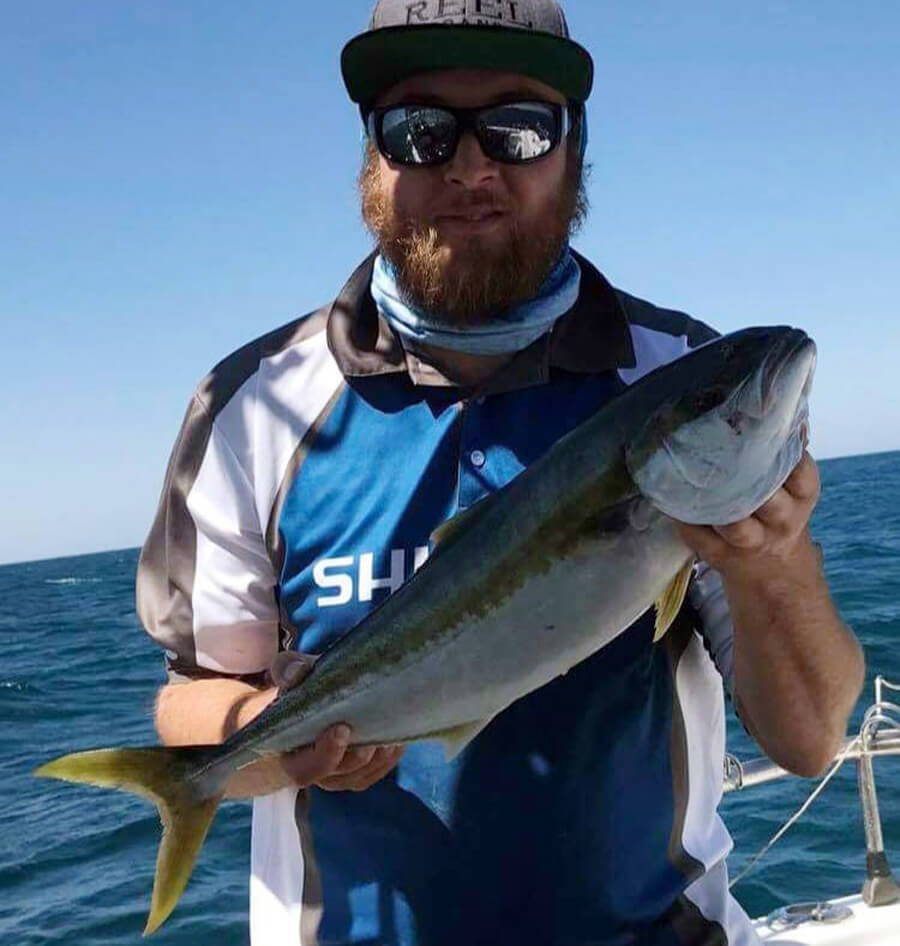 Staff member Mark Keaveny headed out in search of tuna but managed to find some kings in 14 metres. This one went 63cm and was the only fish they could get a hook into as they were very finicky.
Jayson Turner from Pro Red Fishing Charters had young Josh out for his 13th birthday and they had a cracking session on the pinkies and squid. Happy Birthday Josh!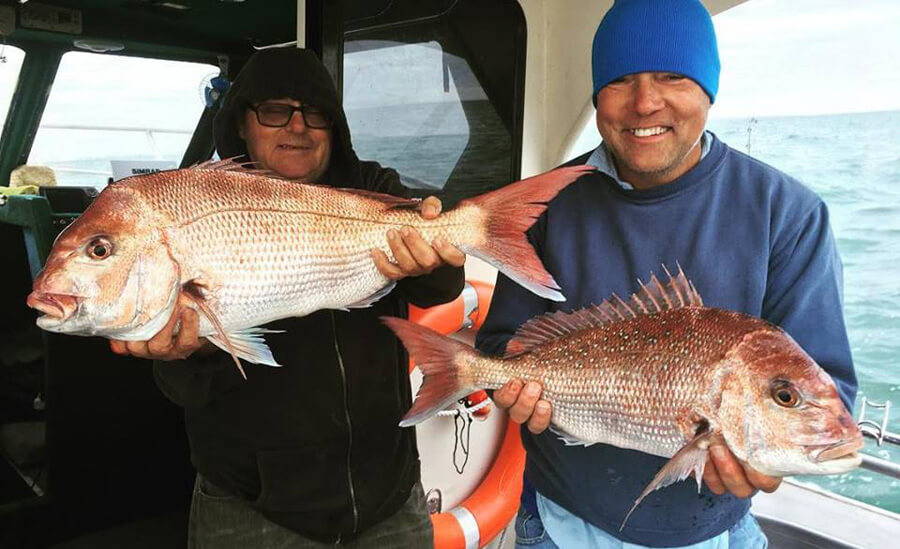 Matt Cini and the Reel Time Fishing Charters crew have found some fantastic snapper and a surprise gummy on their charters over the past week fishing in Port Phillip Bay.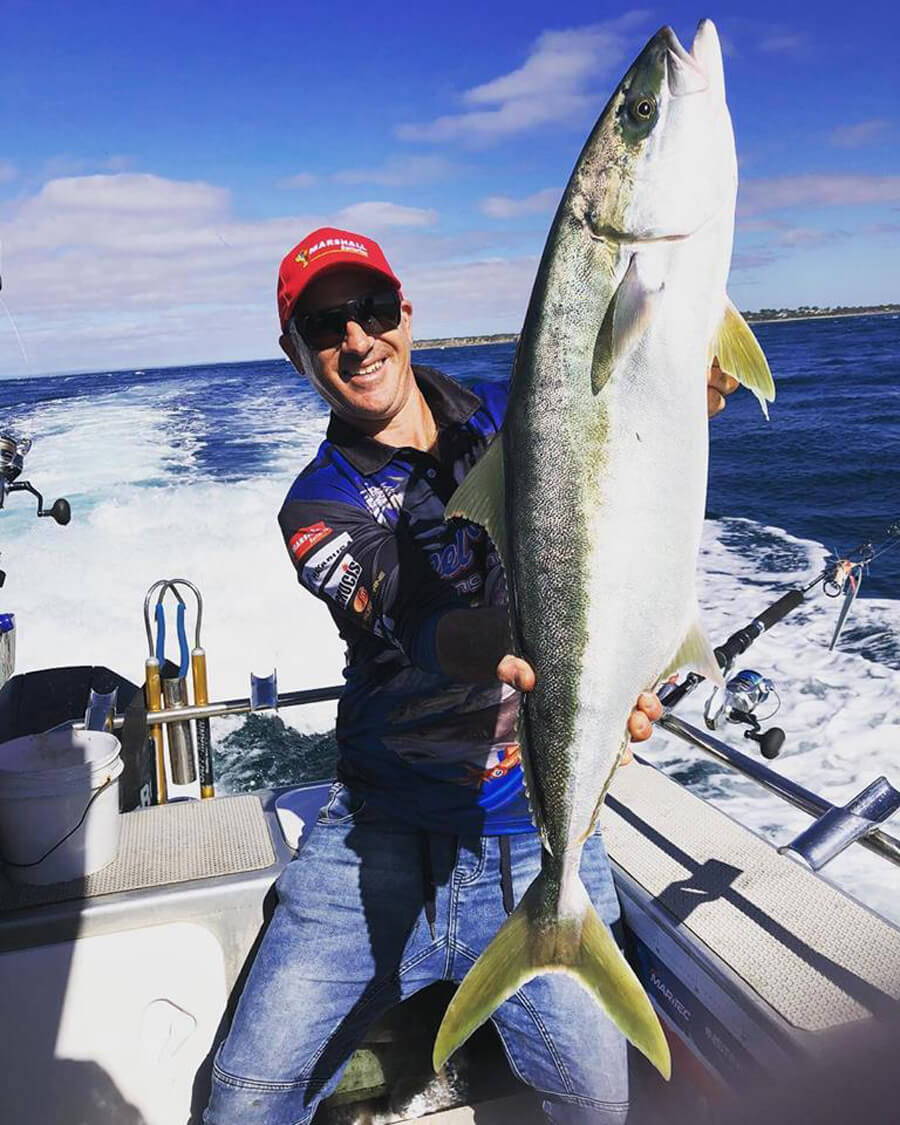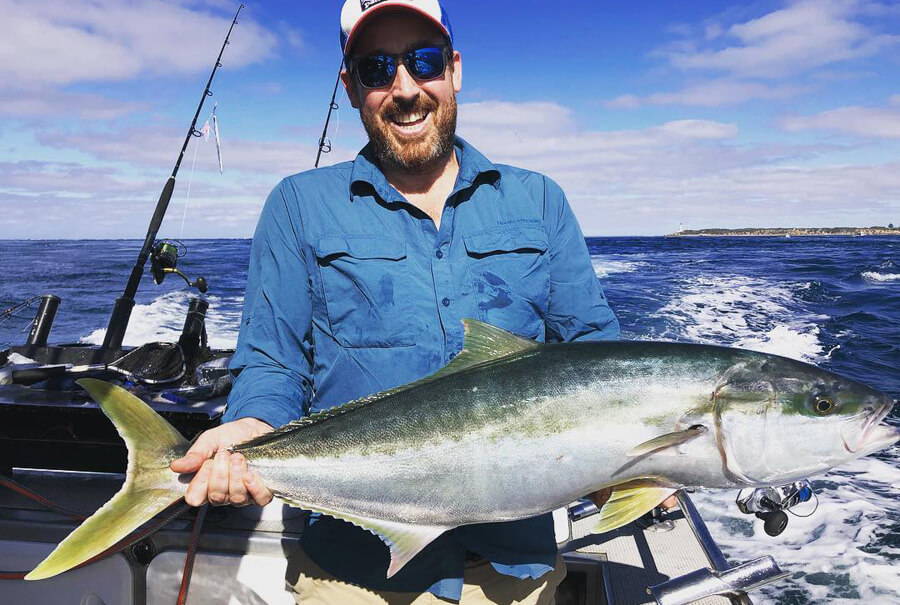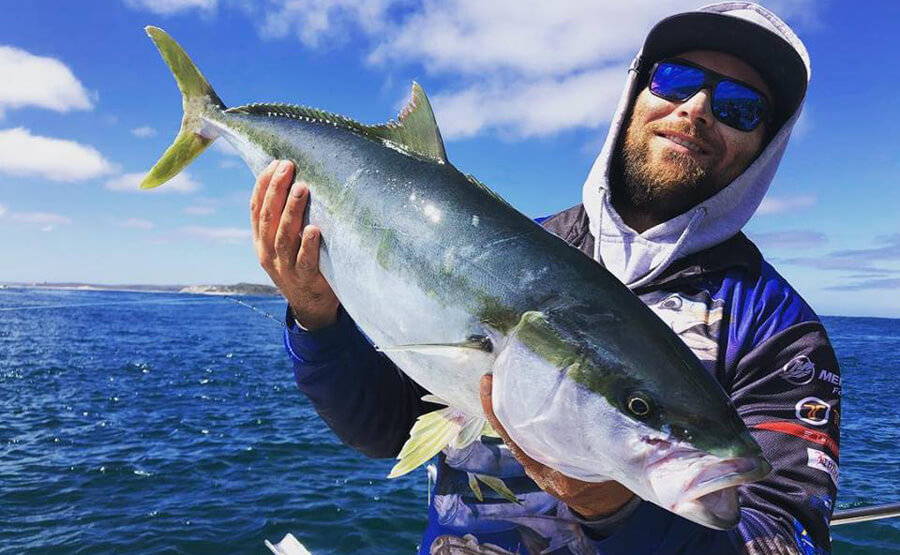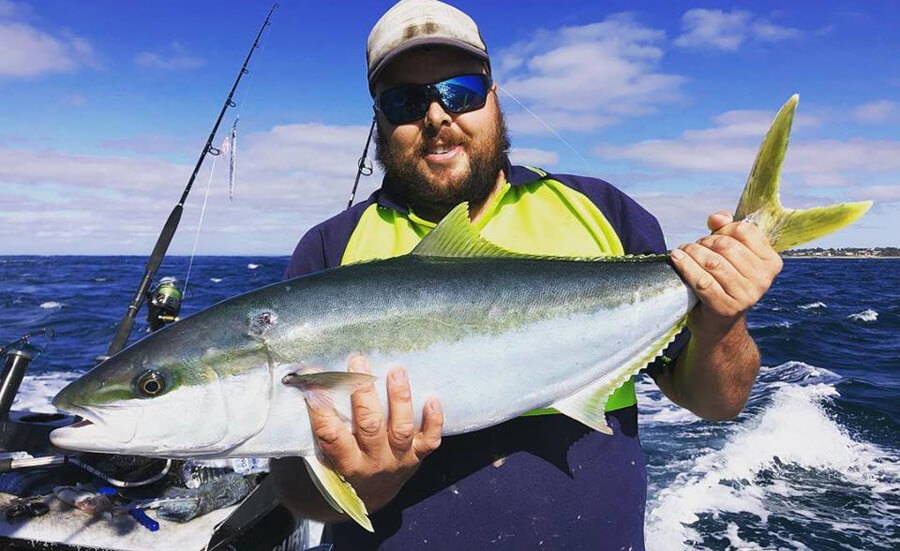 Matt Cini from Reel Time Fishing Charters had a fantastic session in The Rip on Saturday with his customers landing 9 kings all of cracking size.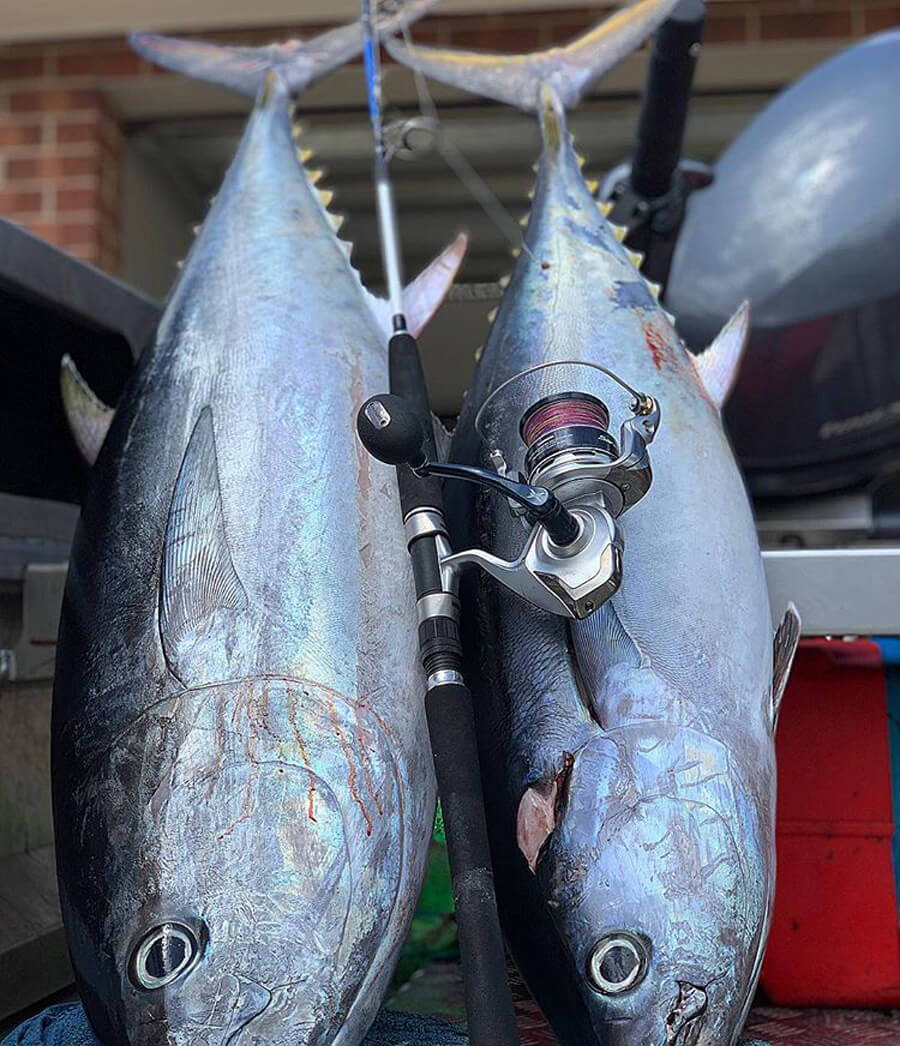 Ben Zebic headed out in the tinnie offshore and nailed a couple of solid bluefin tuna, well done Ben!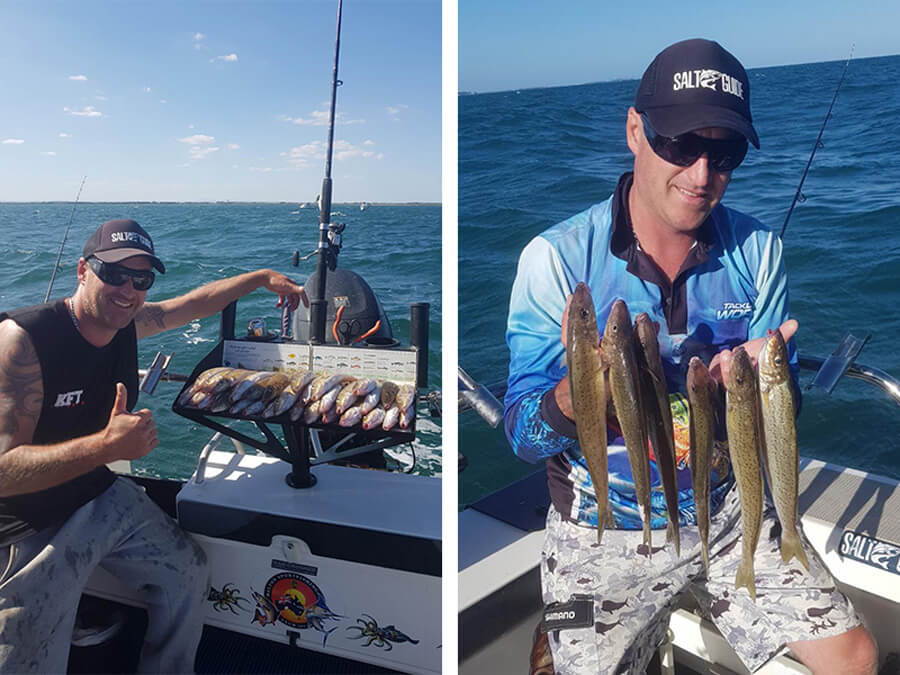 Adam Raverty fished out from Point Wilson last week and smashed the whiting using pipi for bait on whiting snatcher rigs during the incoming tide, Adam's hot tip is to berley for them.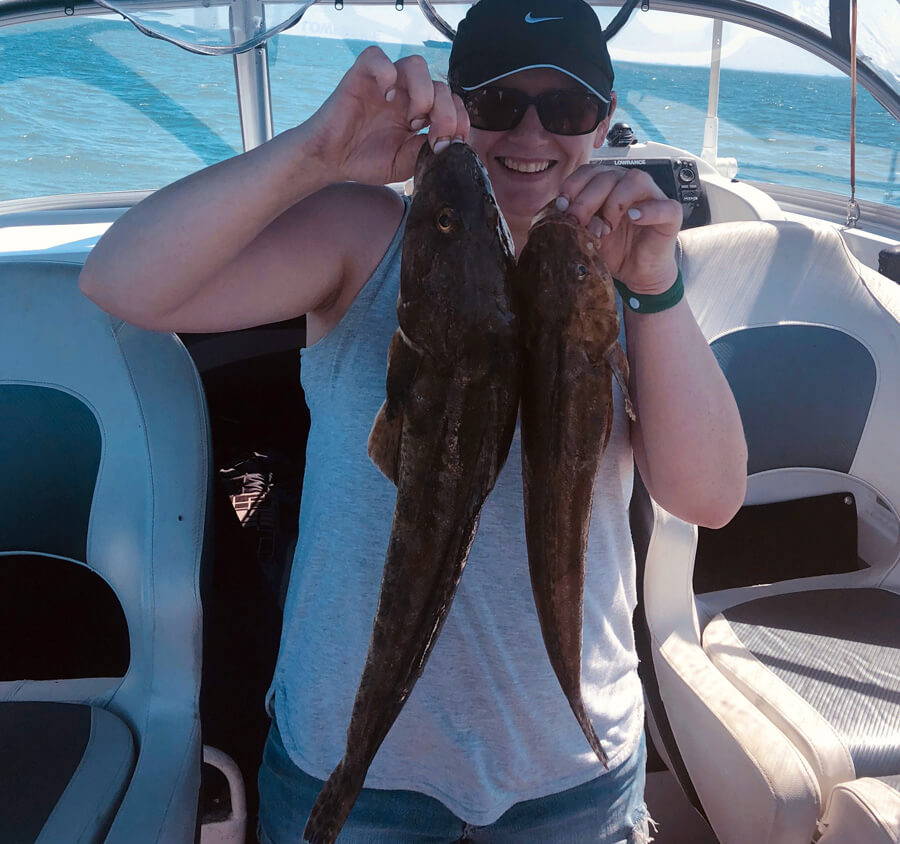 Carrie Brennan fished out from St Kilda this week landing some great flatties to 60cm.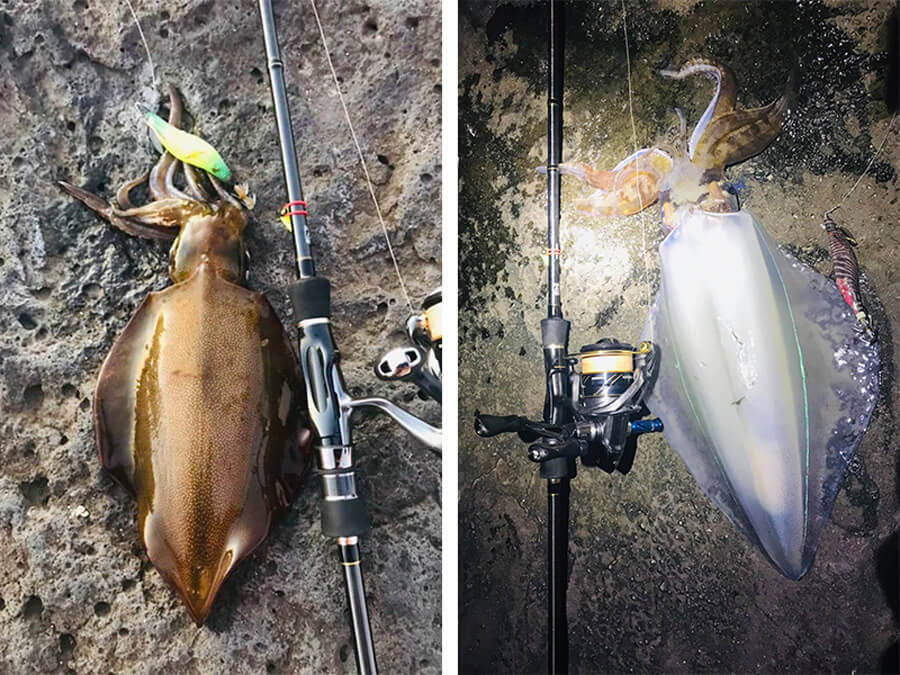 Jordan Yan fished at Brighton this week and landed a couple of ripper squid, during the sunlight on a bright coloured jig and when it got dark on a red foil dark jig.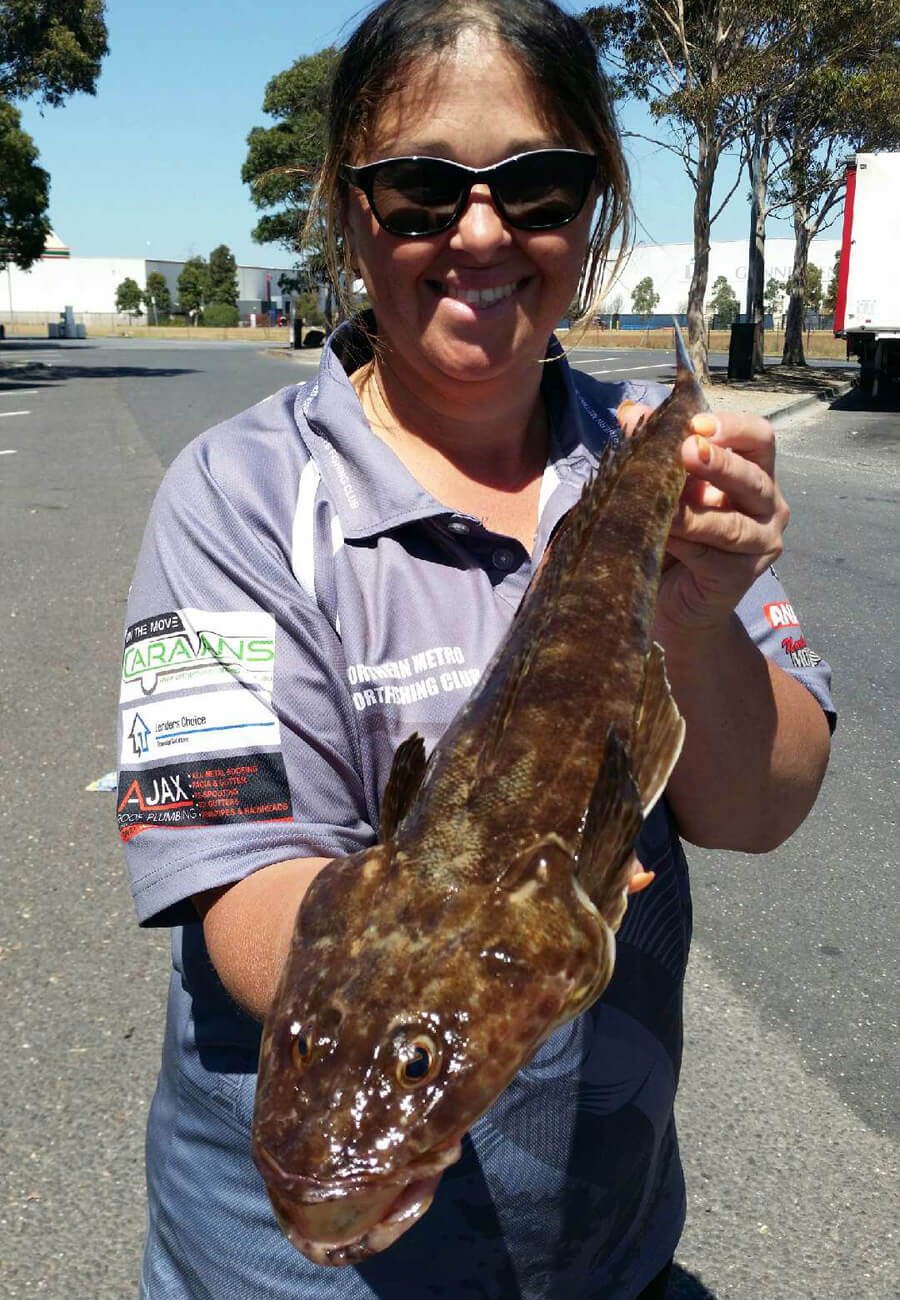 Leaha landed this ripper 52cm flathead fishing out from Sandringham last week.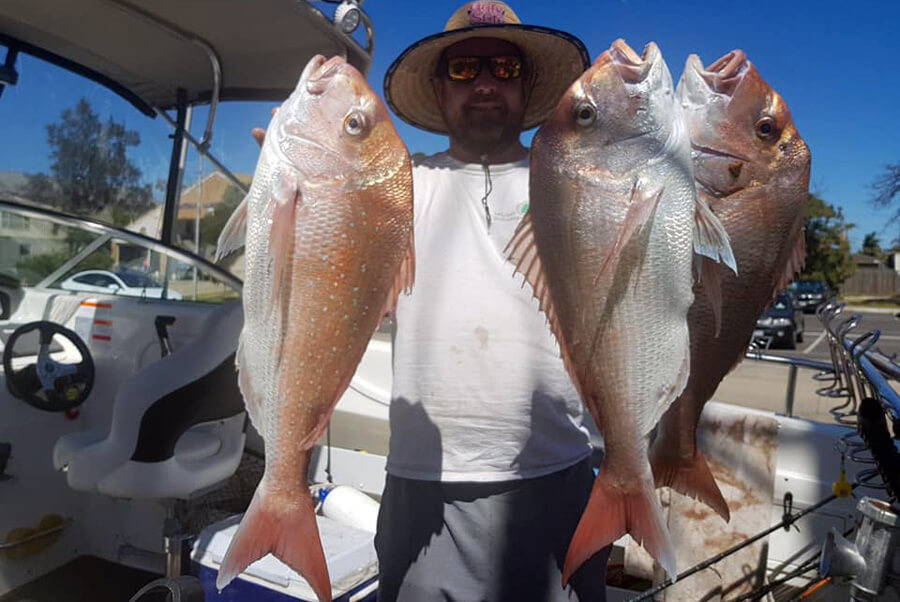 Nick Mouat had a fantastic session out from Mt Eliza this week catching some ripper snapper to over 70cm and a nice gummy in 19 metres of water on Eden pilchards.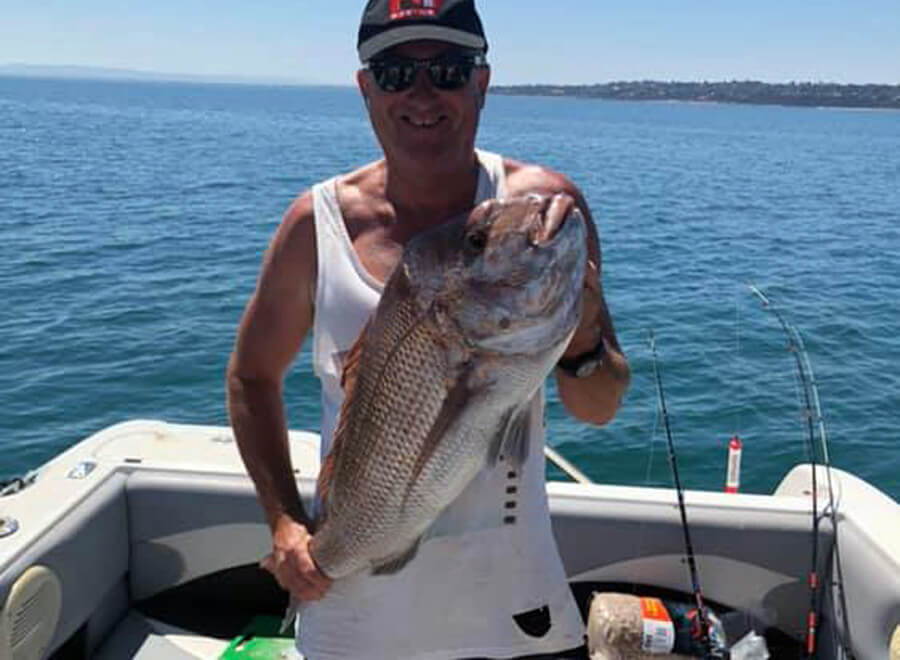 Peter de Fontenay fished out from Mornington on Sunday and landed this cracking snapper of 96cm in 16 metres. Top fish Peter, well done.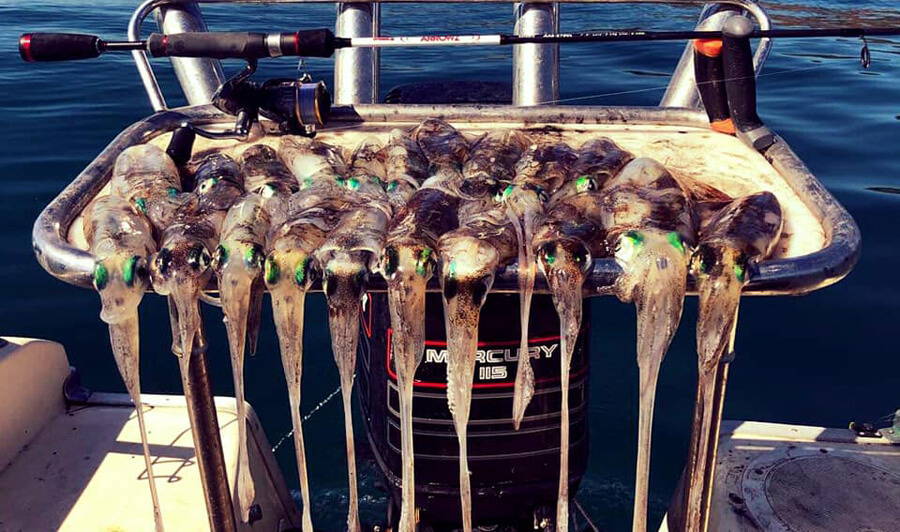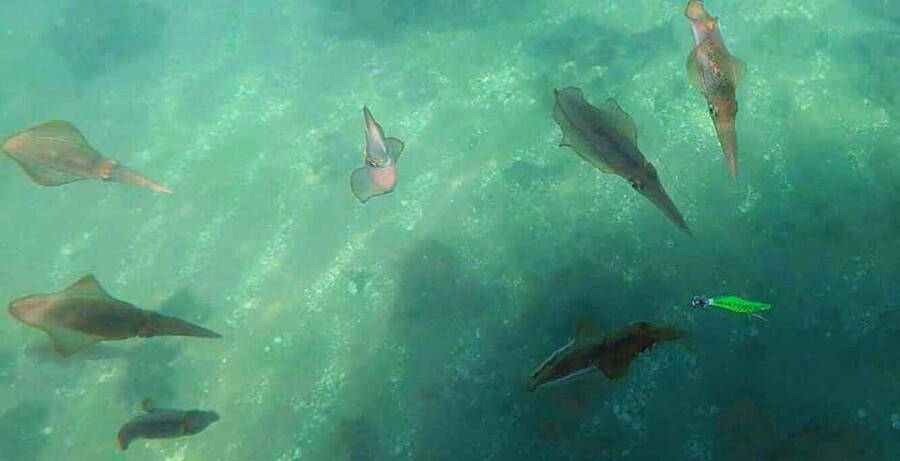 Julian Rennie and Gerry Morsman had an epic session on the squid fishing out from Mornington on the weekend catching countless squid on IKA squid jigs.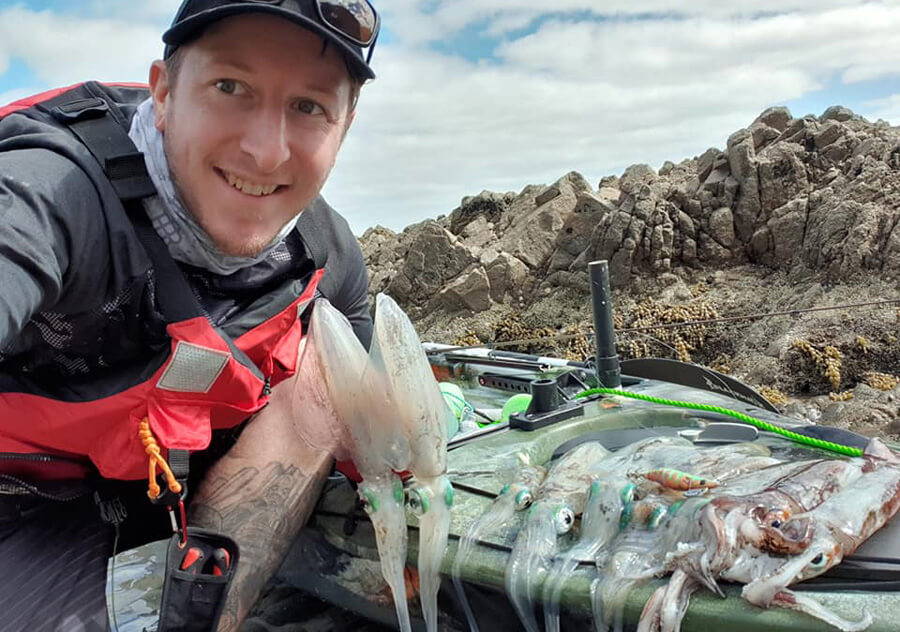 Staff member Brendon Cunningham headed out on the kayak fishing around the rocks at Mount Martha he smashed the squid in a short period of time in the morning using the 2.5 sized Hayabusa squid jig. Brendon also found a massive school of salmon that didn't stick around too long but made for some fun casting minnow lures into the school.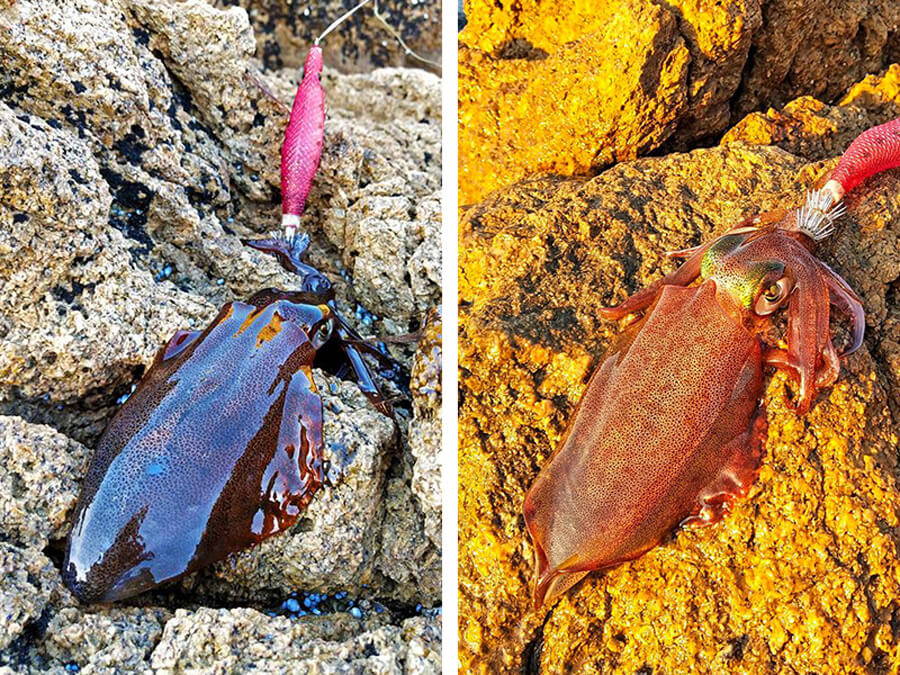 Andre Wui fished landbased from the rocks at Mt Martha this week and landed some great squid on red jigs while the sun was up and white when it got dark.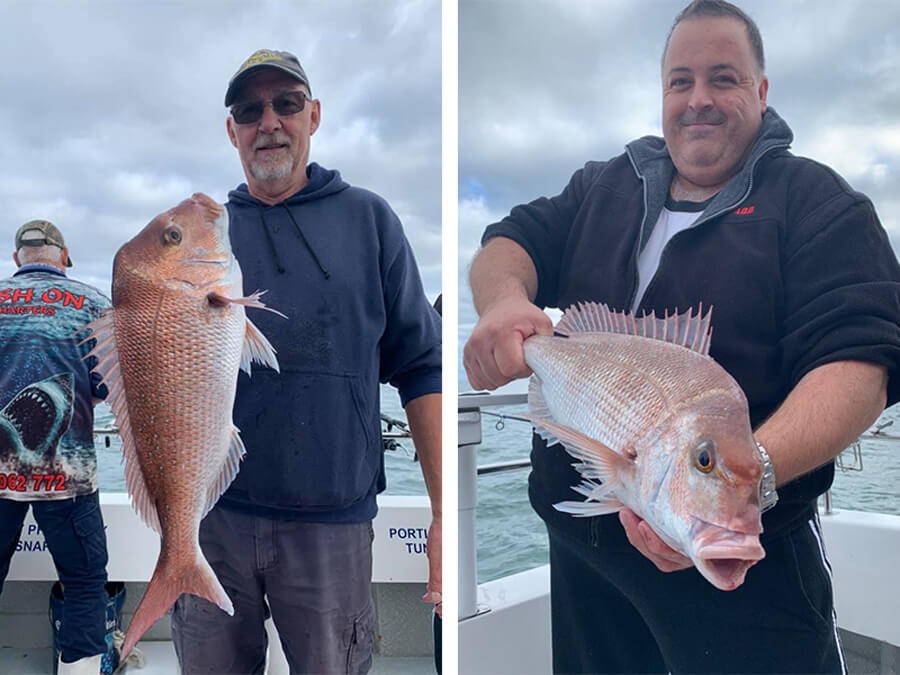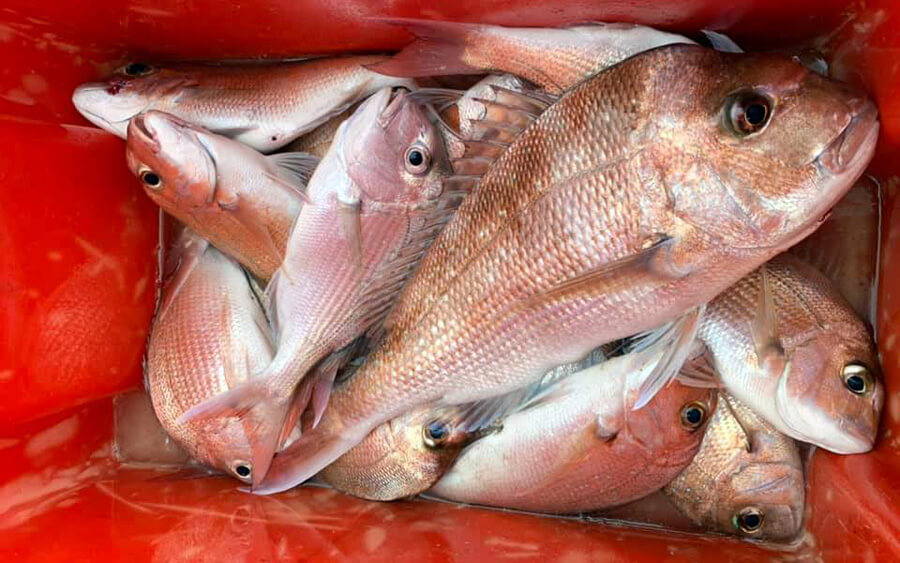 Daniel Zagami from Fish On Charters managed to get his customers into some quality snapper out from Mount Martha in 22 metres of water with pilchards and squid the standout baits.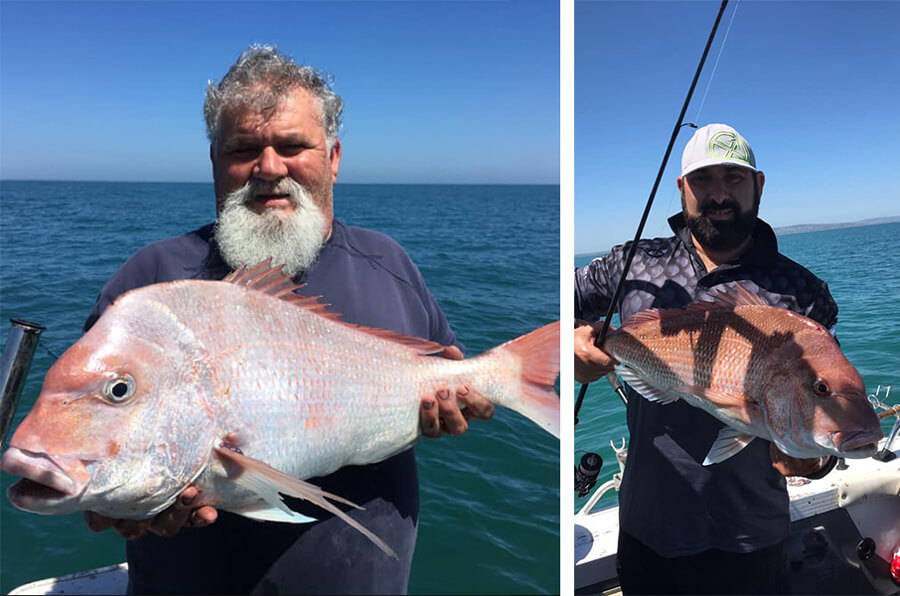 Paul Failla and his dad headed out to 21 metres out from Mount Martha this week and nailed a number of nice snapper on squid heads.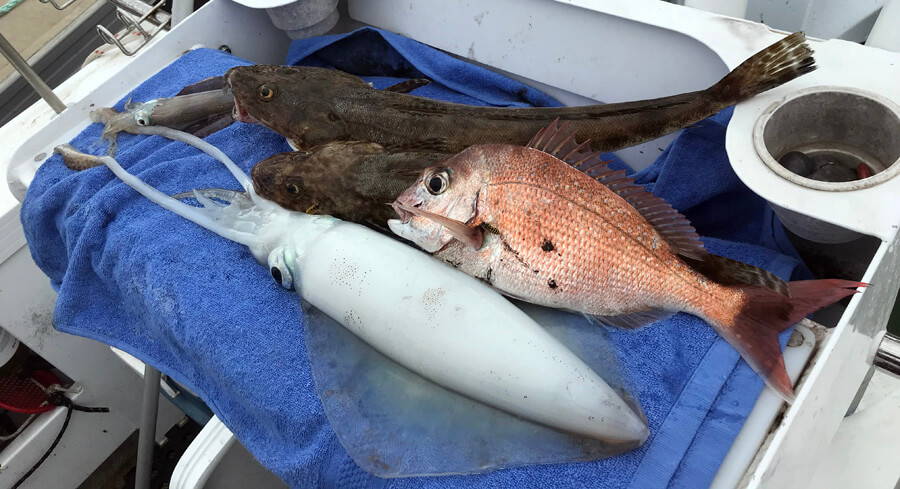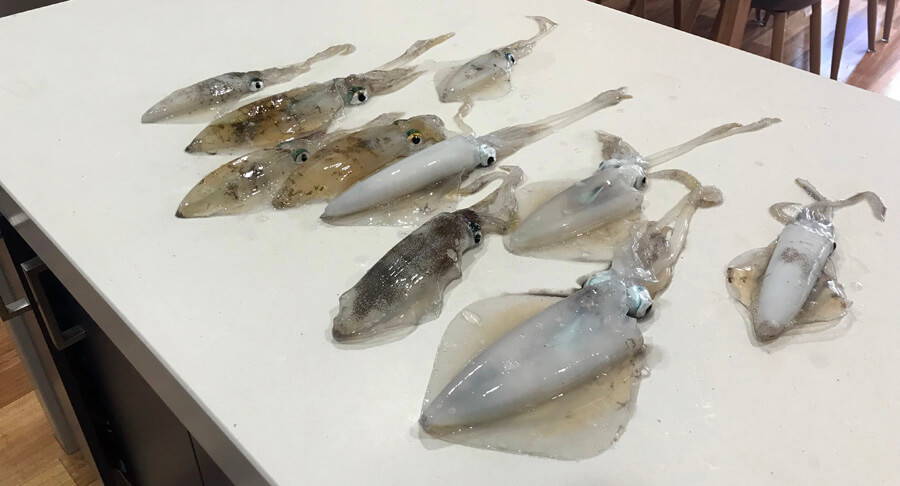 Bernard Abrams headed out from Safety Beach and landed some fantastic squid as well as some nice flatties and a pinky.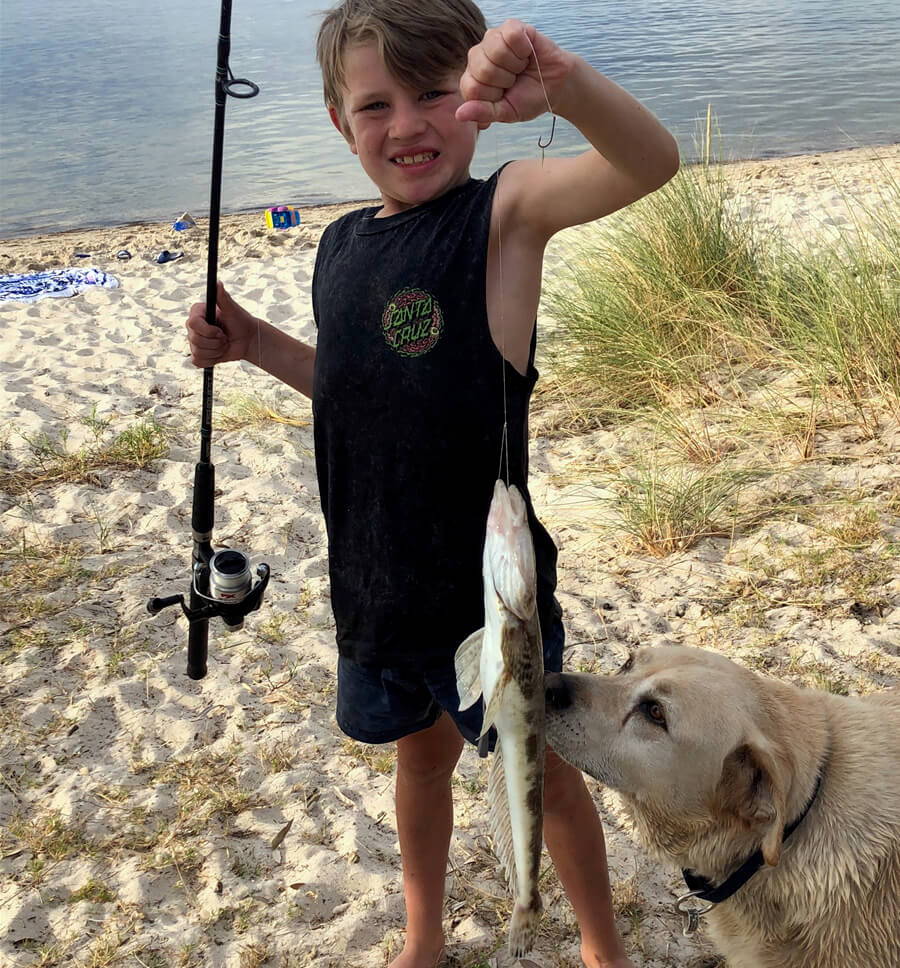 Kaiden caught this nice flathead while fishing from the kayak just offshore from Rosebud beach in just 1.5 metres of water.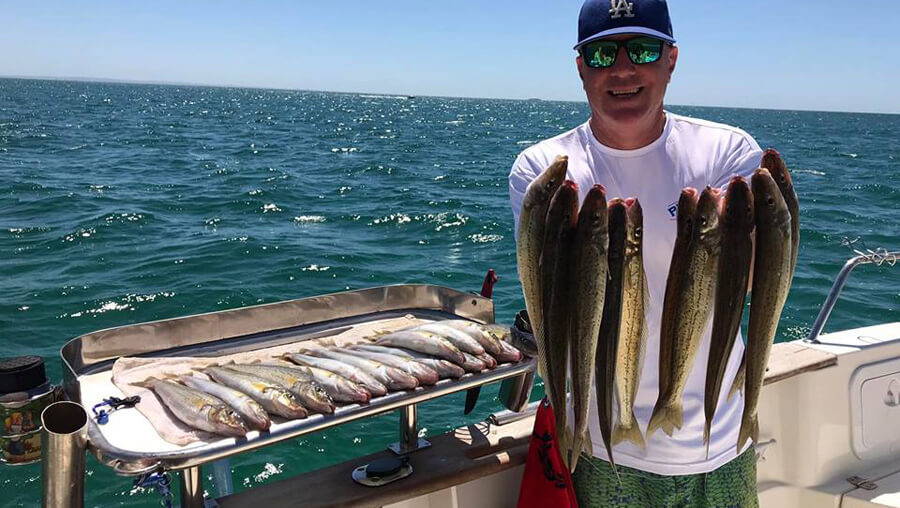 Staff member David Kramer headed out for a fantastic session on the whiting out from Rye landing 27 in a quick session on fresh cuttlefish.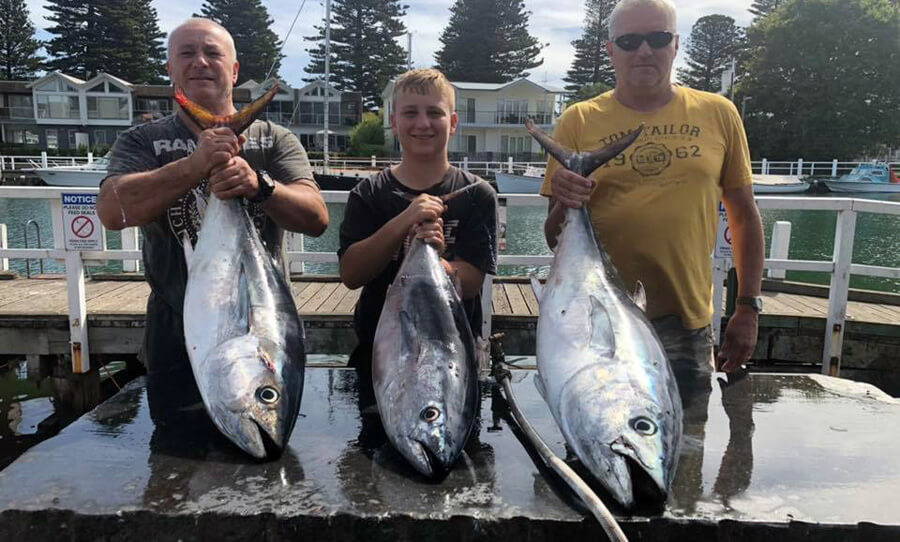 AJ Azzopardi and co had a epic session on the tuna out from Port Fairy this week finding the fish in 40 metres of water, their biggest fish came in just over 17kg.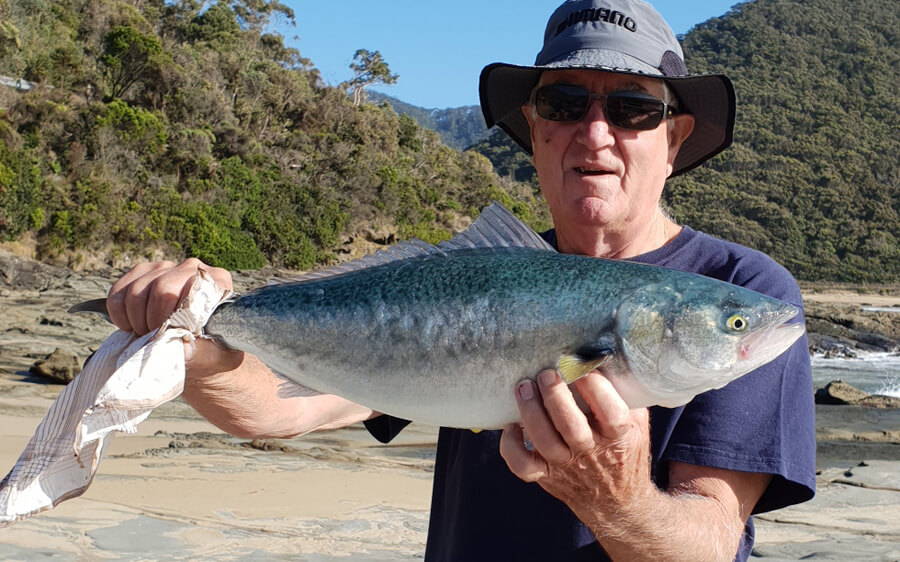 Nev Hettick caught this thumping 3.8kg salmon at Artillery Rocks just past Lorne this week.
Tim Beusmans landed this ripper 73cm, 7lb brown trout fishing at Lake Purrumbete this week.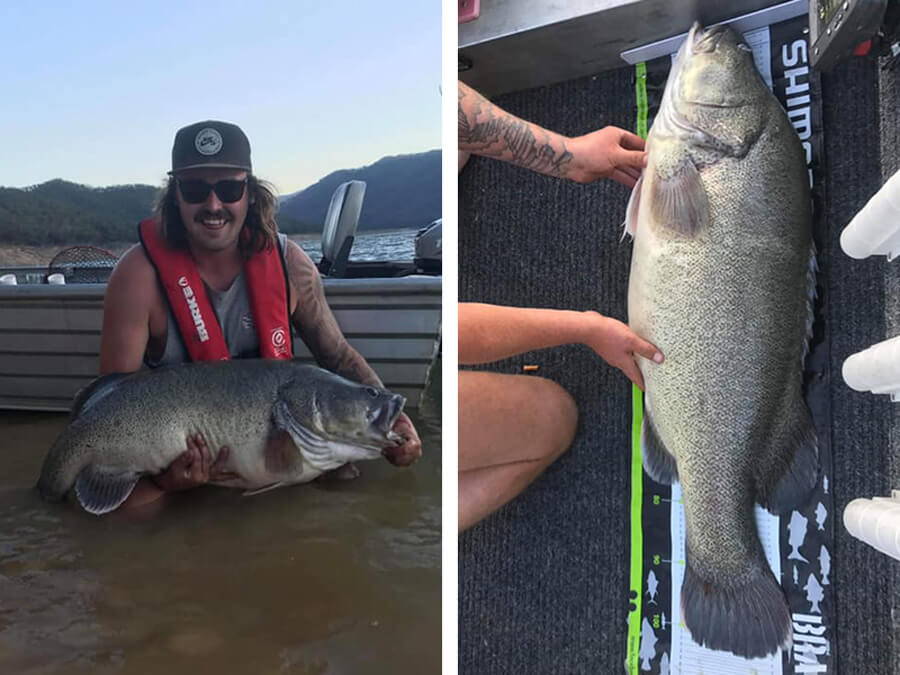 Josh Henderson landed this horse of a Murray cod fishing the Jews Creek area of Lake Eildon this week, the cod went 105cm. Welcome to the metre club Josh!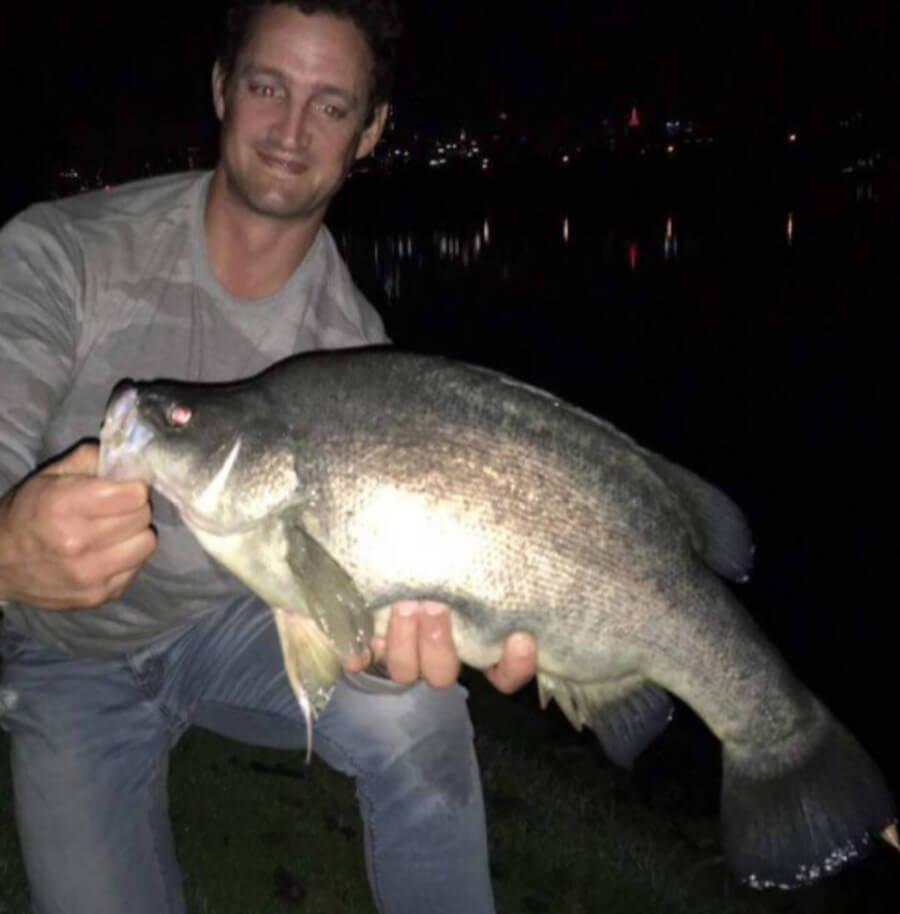 Todd Burgess landed this 63cm monster yella fishing with Zman soft plastics at Albert Park Lake this week, well done Todd.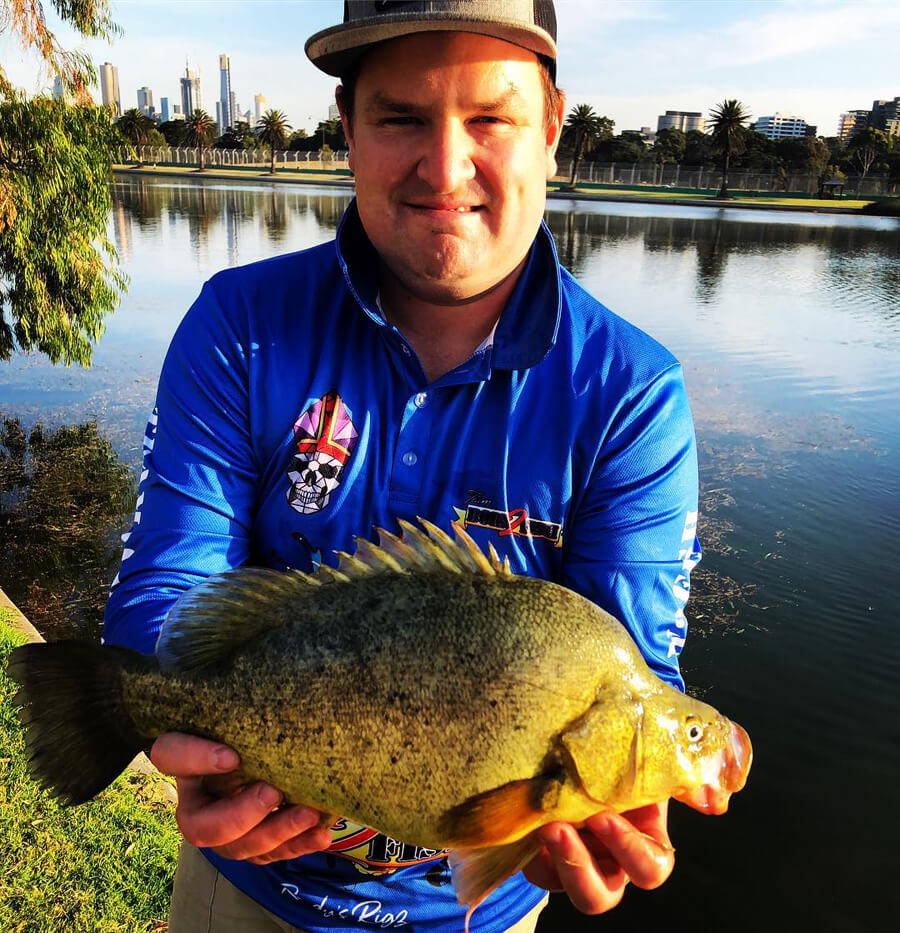 Shane fished Albert Park Lake this week and landed this pig of a yellowbelly on a Hurricane lure.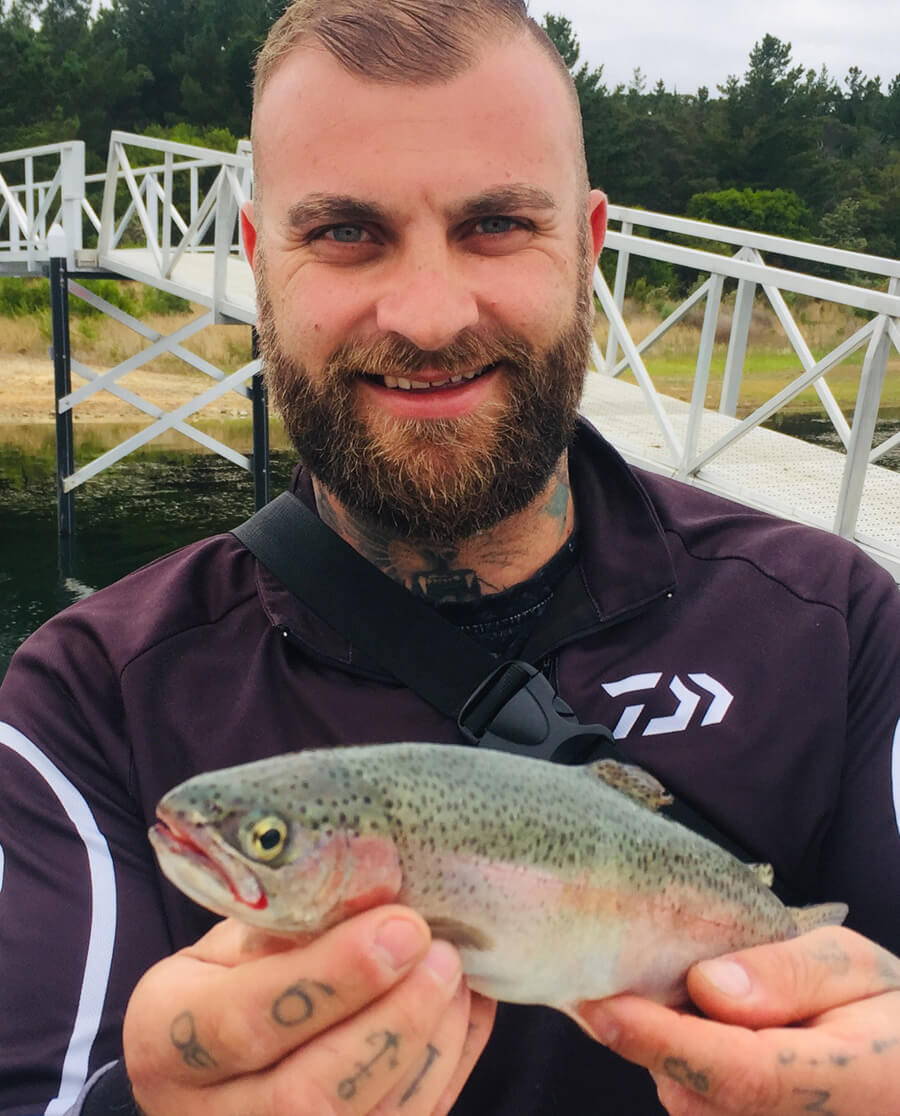 Ross Fountis caught this nice rainbow trout fishing from the pontoon at Devilbend Reservoir last week using a Daiwa Double Clutch lure cast towards the weed beds.
Dave Bury and Mark Hart had a cracking day at Lake Glenmaggie catching some nice bass to 42cm.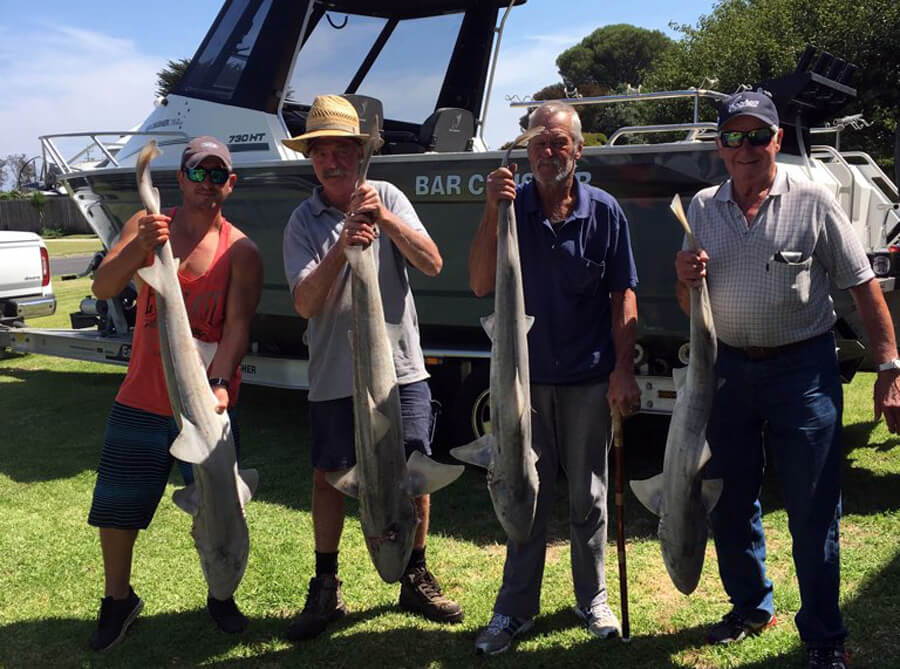 Billy Chio and the crew smashed some ripper gummies fishing out from Manns Beach last week.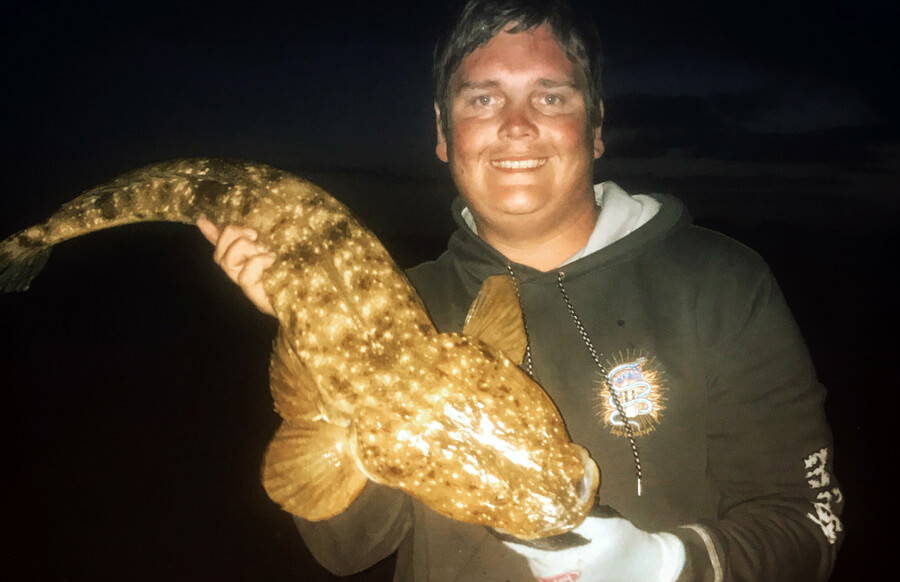 Chris Preston landed this cracking flathead of 82cm fishing at Tamboon Inlet last week.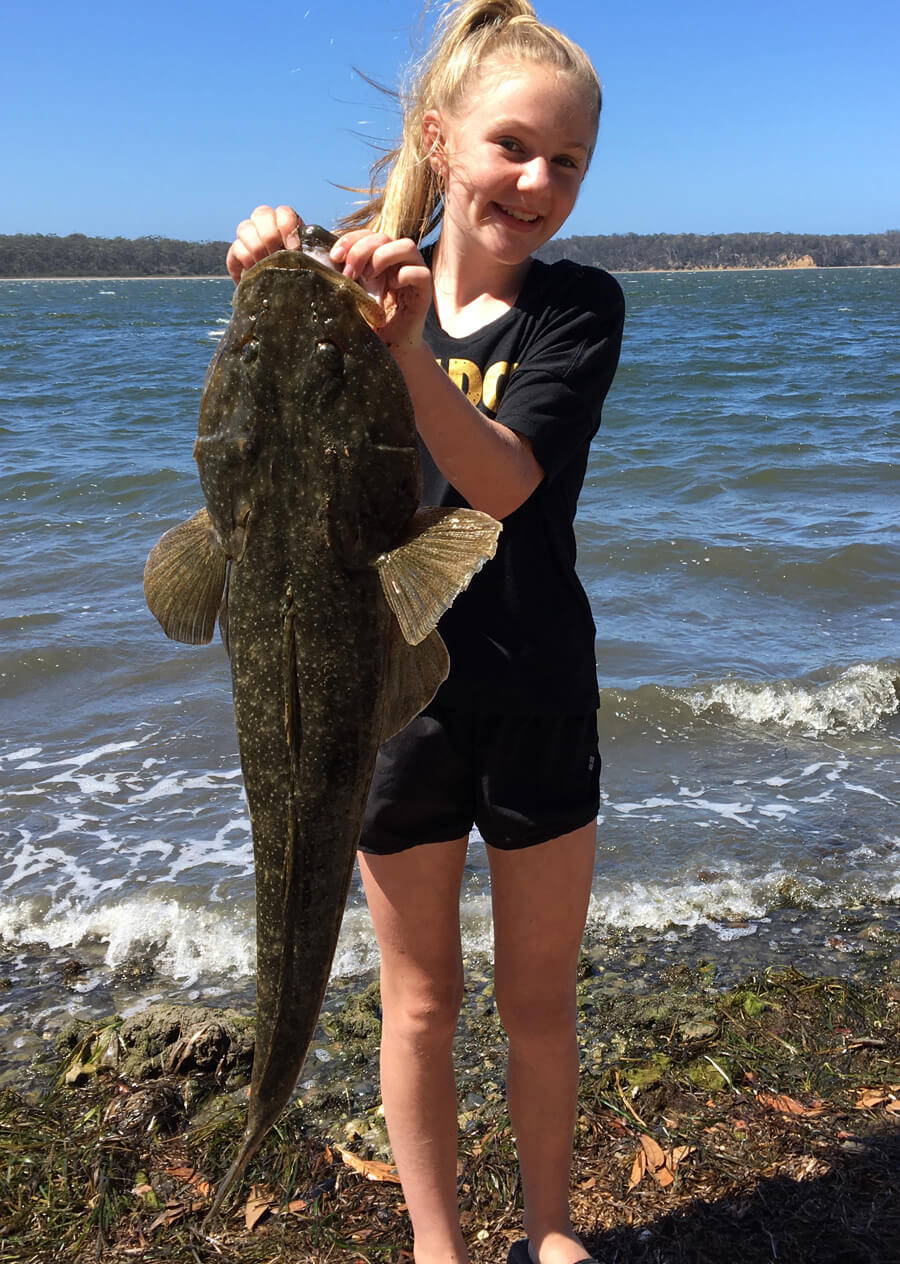 Charli Rose landed this 101cm beast of a dusky fishing at Lake Tyres for her 13th birthday last week, congratulations and Happy Birthday!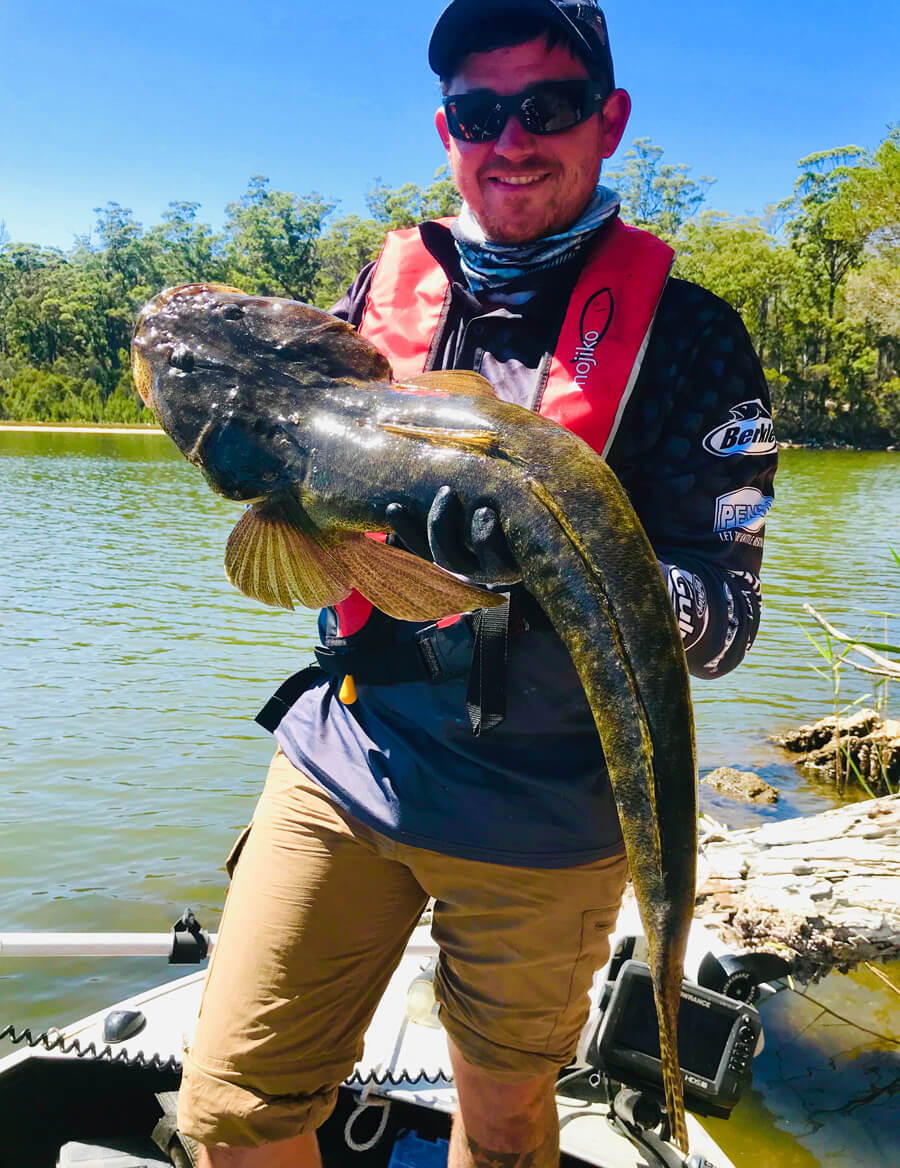 Shane Williams fished the Nowa Nowa end of Lake Tyres on Sunday and landed this monster dusky of 92.5cm.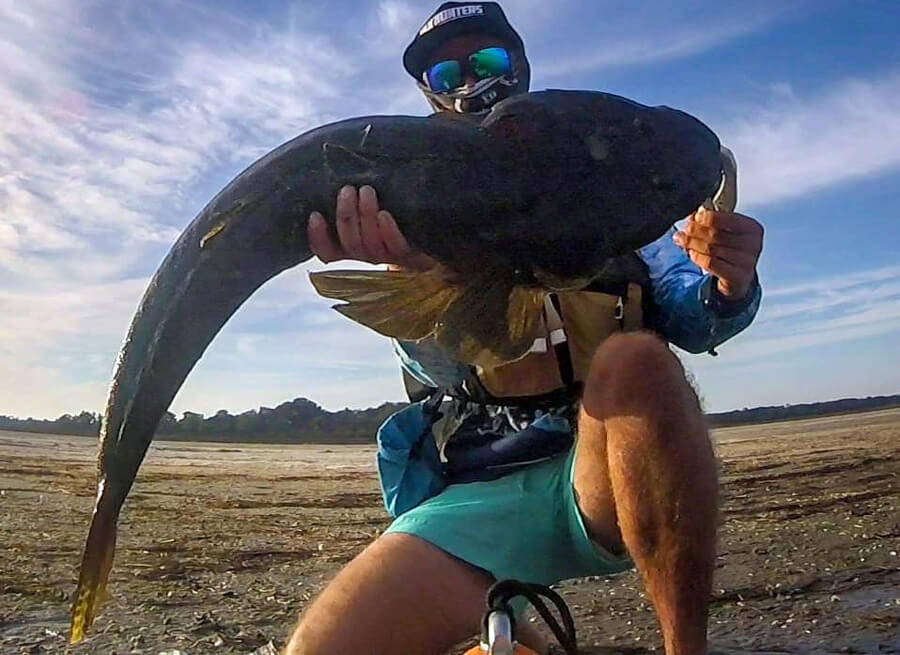 Ben Hotchkin headed up to Lake Tyres and landed this fantastic dusky flathead of 93cm on a Hurricane lure fishing from the kayak.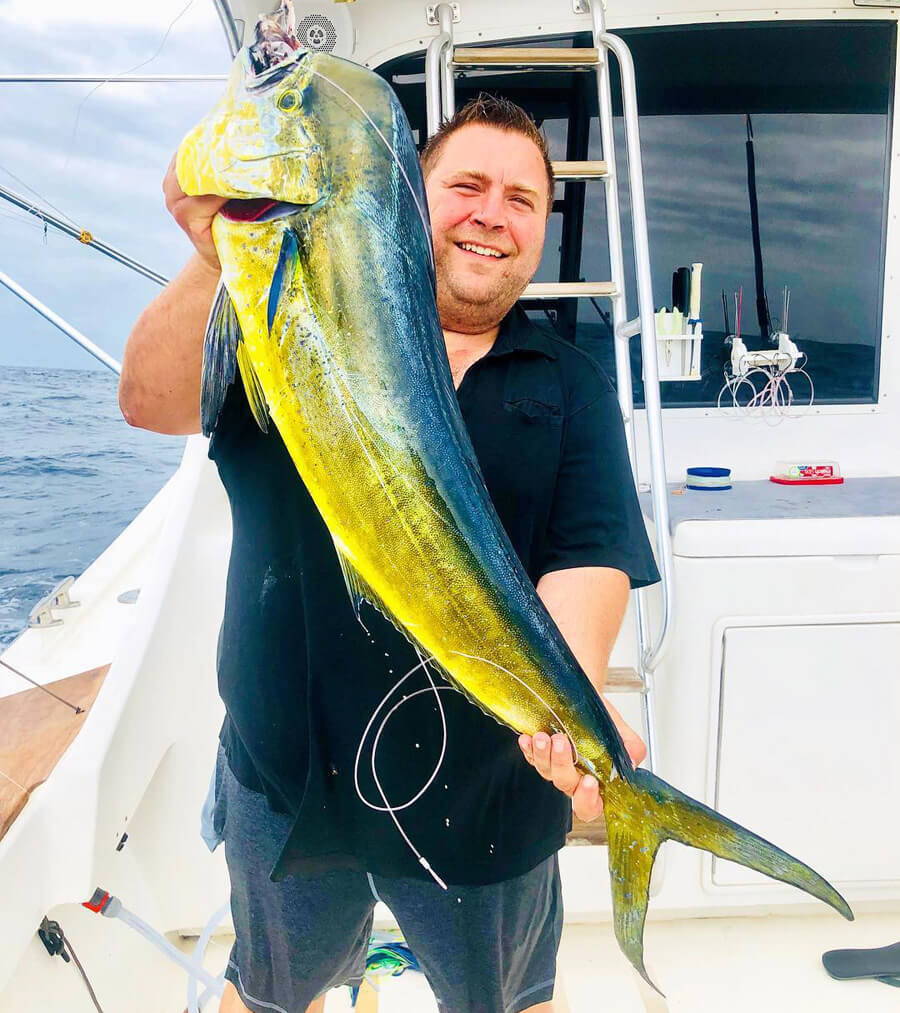 Chris Cassar had George Sezdirmezoglu on board this week and while they couldn't get the hookup on a marlin this session, George landed this beautiful Mahi Mahi.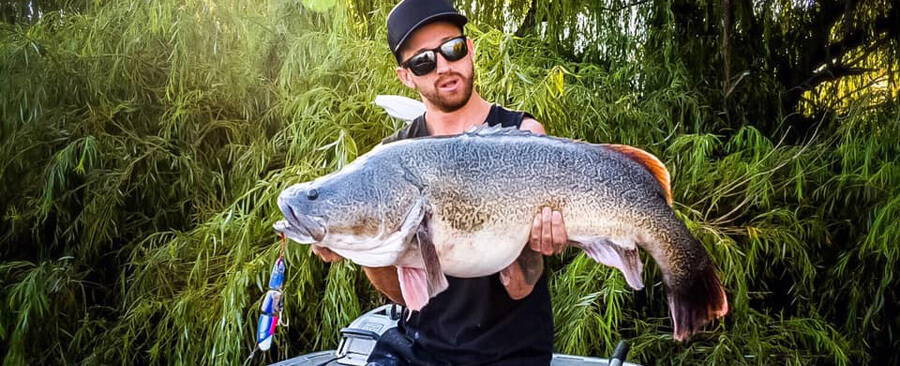 Thomas Pinter landed this metre plus Murray cod fishing surface lures at Lake Mulwala this week.
IFISH WITH TACKLE WORLD SUMMER SERIES
TALKING FISHING - C31 TV - TUESDAYS @8.30PM
Catch "Talking Fishing" on Melbourne's C31 TV (CH44) at 8.30pm each Tuesday night. Staff members David Kramer and Adam Ring together with Steve "Trelly" Threlfull host Australia's only "Live to Air" fishing television program at this prime time-slot. Put Tuesday night's at 8.30 away in your weekly diary of TV shows to watch!
About 70% of the oxygen we breathe is produced by the oceans.

Good Luck with your fishing and stay safe on the water,

The TEAM at Tackle World Cranbourne & Mornington