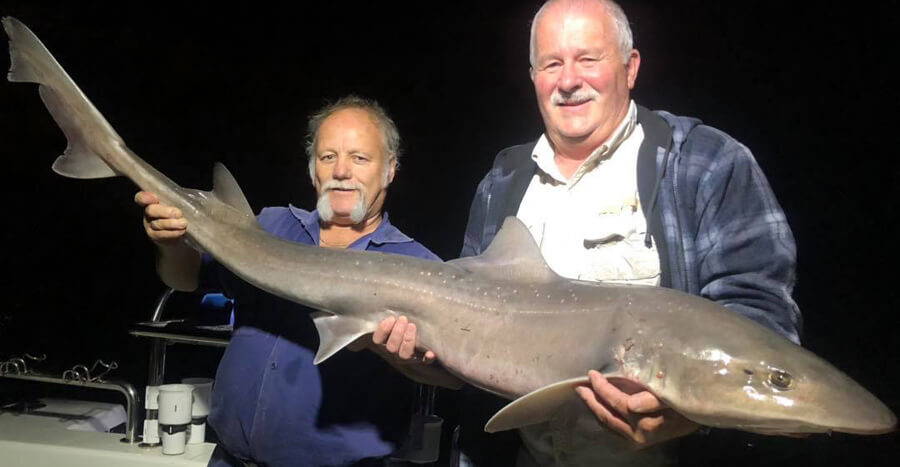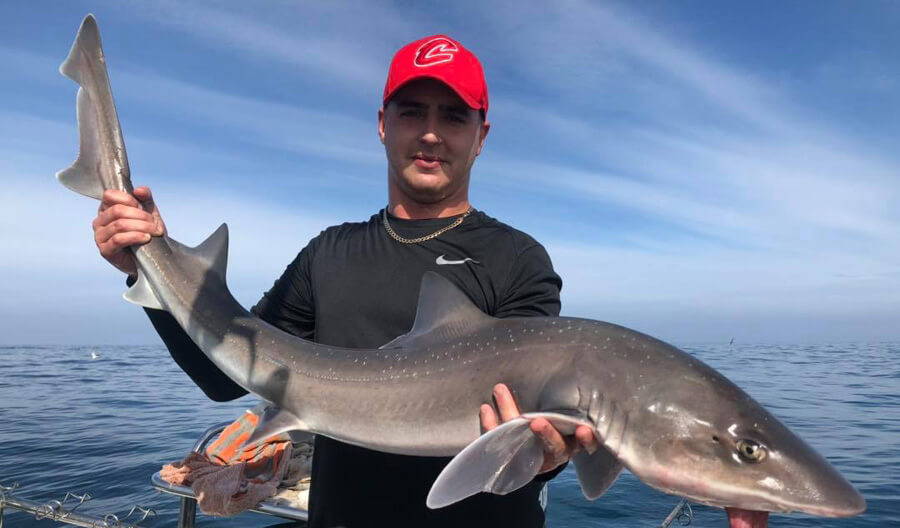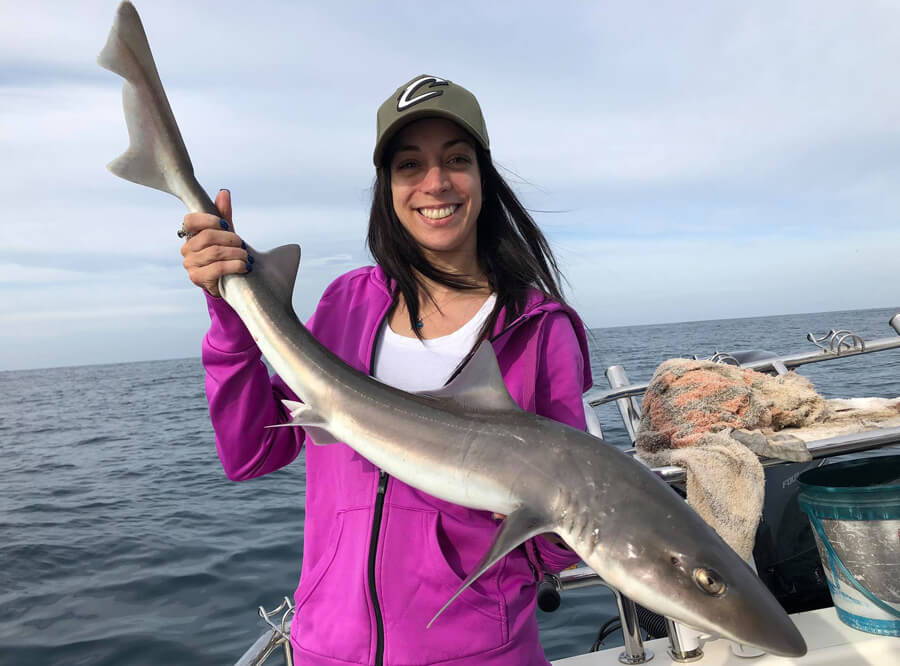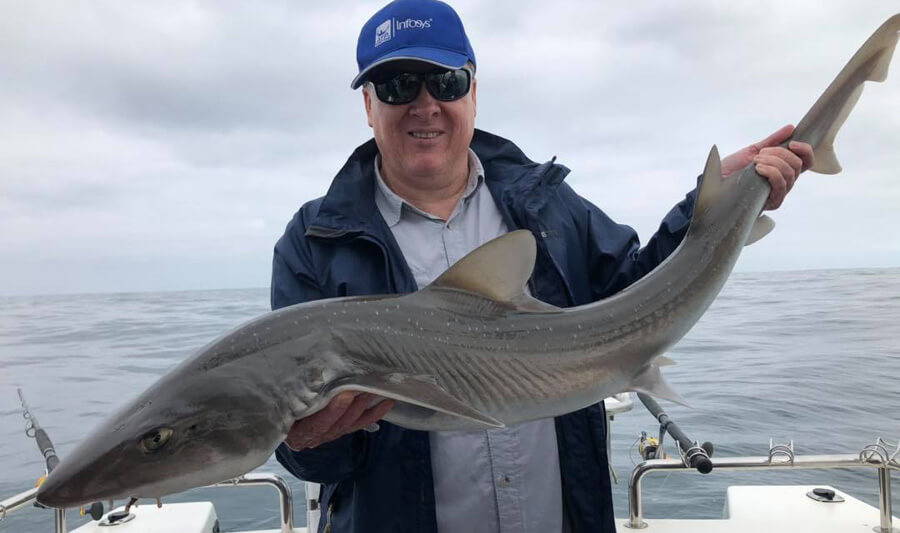 Shaun Futiere from Think Big Fishing Charters has continued his success on BIG gummy sharks this week with some real monsters caught.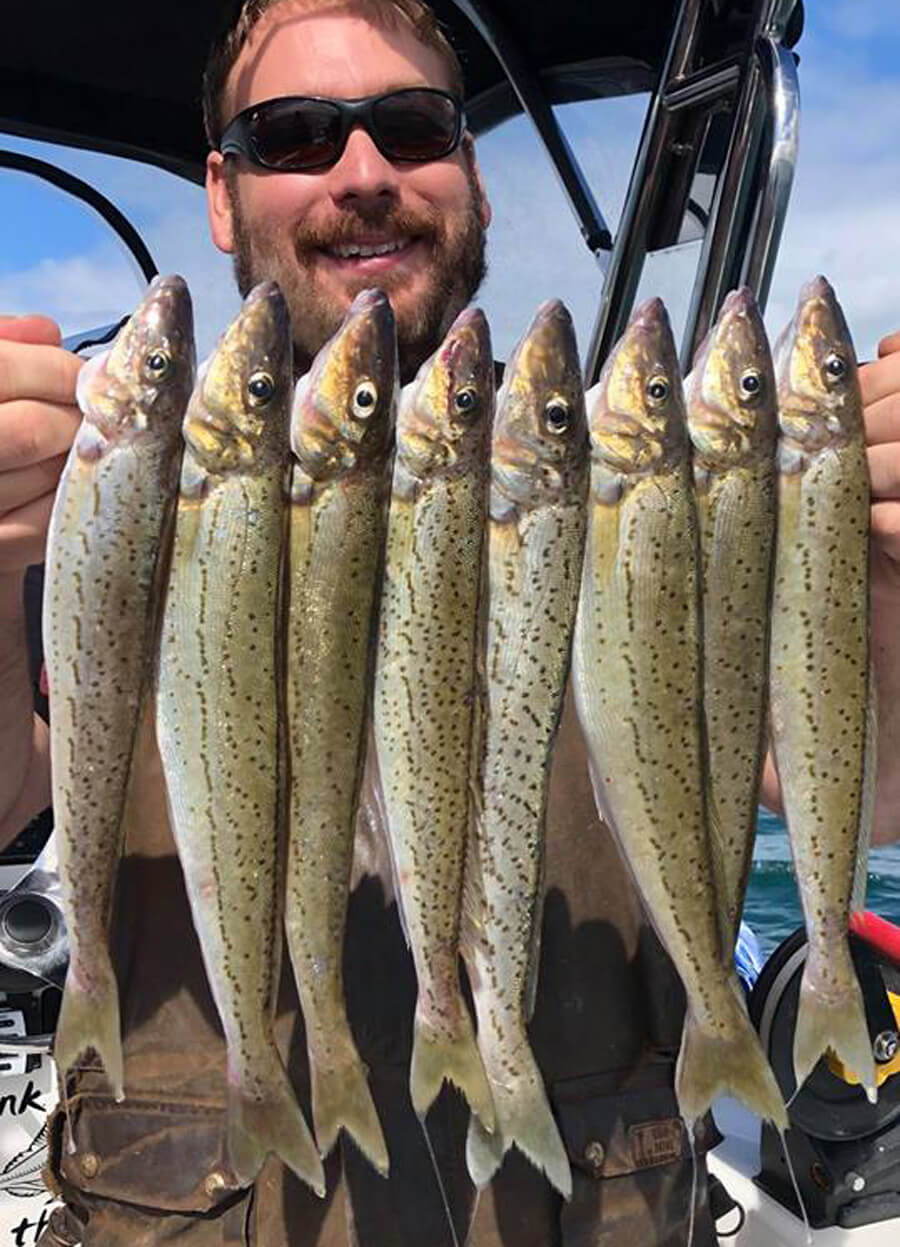 Shaun also had a great session on the whiting with some customers this week with some good sized models landed.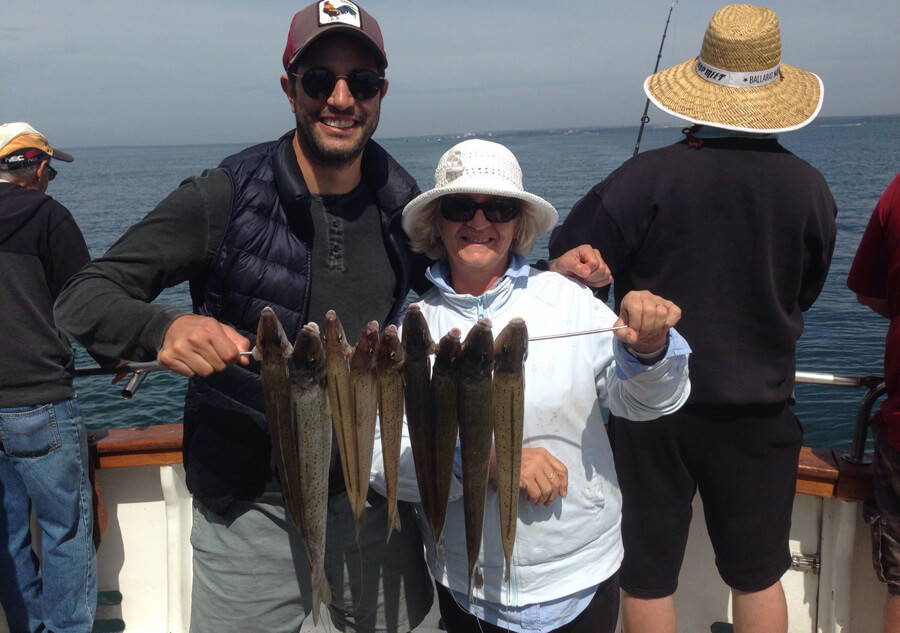 Steve Johnson from Ace Fishing Charters had a ripper session with his customers this week finding some thumping whiting.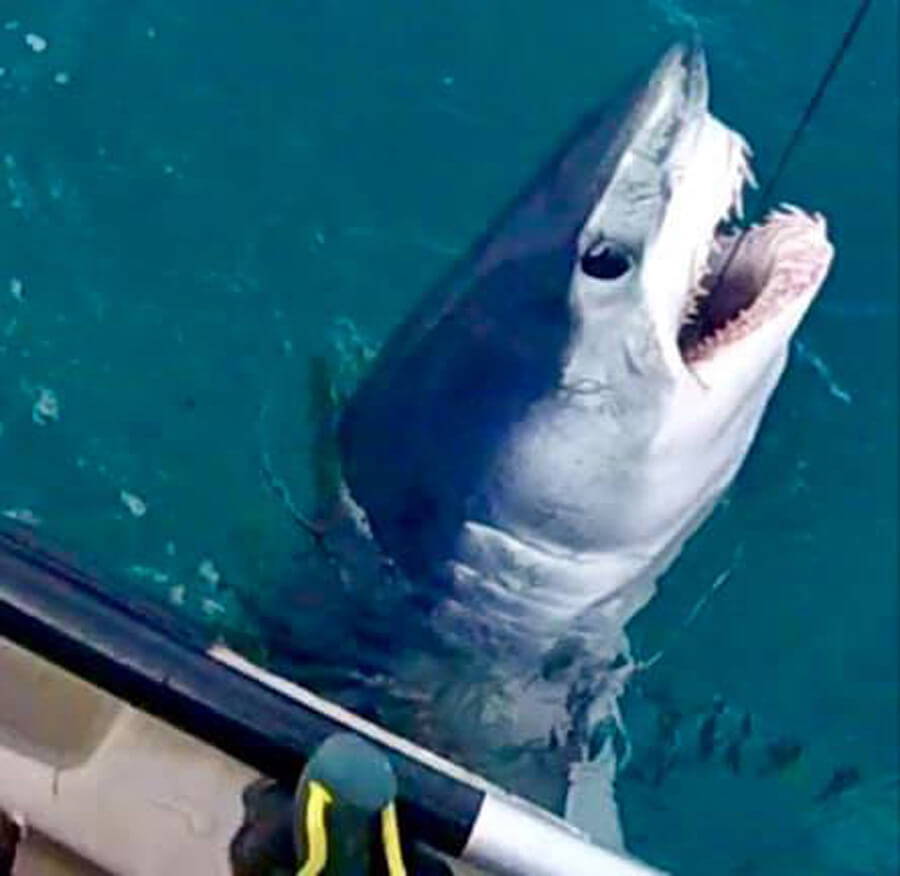 Brendon Hogg and Karl Wilkinson headed out from the Western Entrance on their kayaks this week and Brendon hooked into this beautiful mako shark that was released after a quick snap.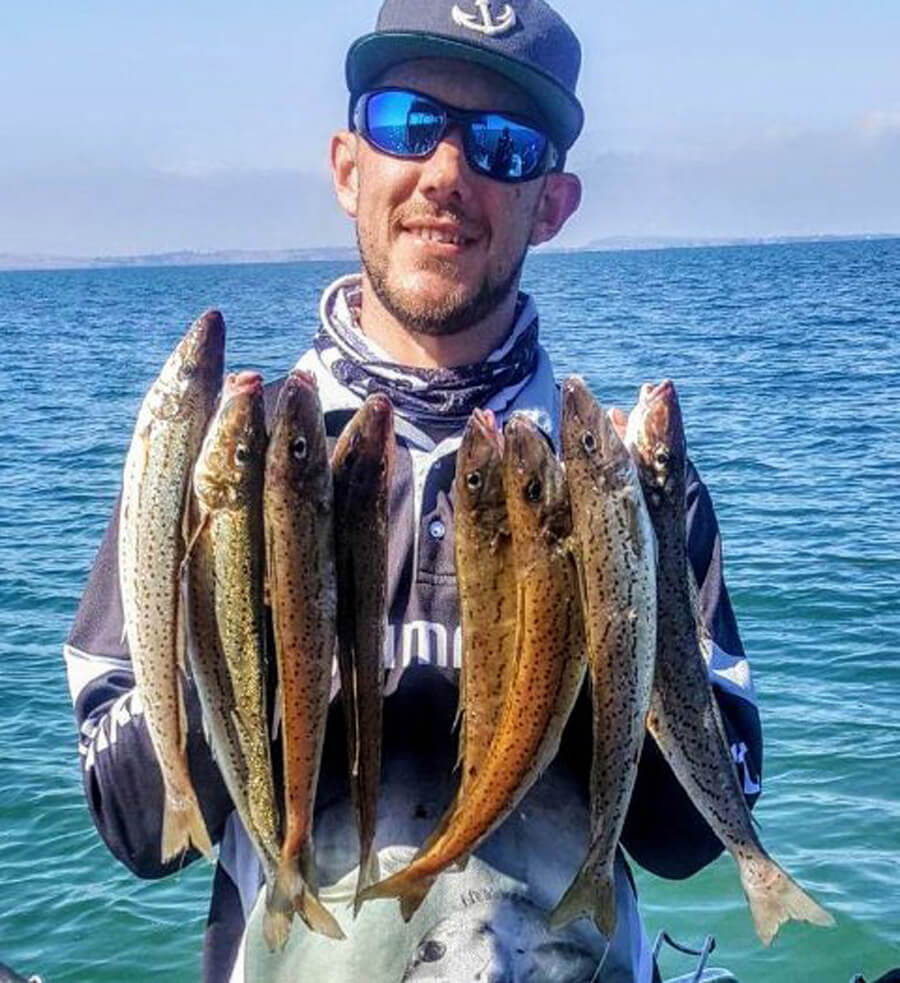 Chris O'Connell landed some great whiting fishing out from Stony Point this week with the best going 38cm and were caught on squid and pipi's.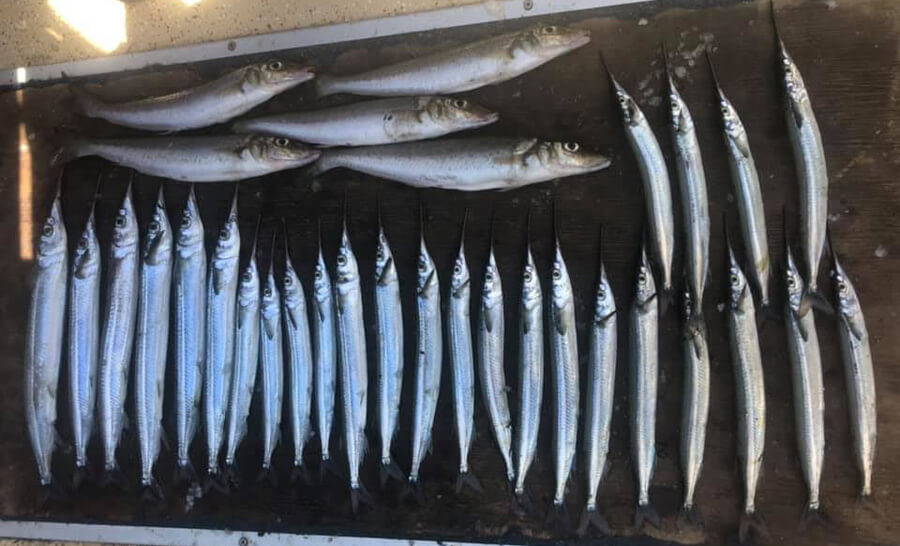 Julian Rennie got stuck into some fantastic garfish fishing around Crawfish Rock this week, the key he said was to berley hard and using silverfish under a float.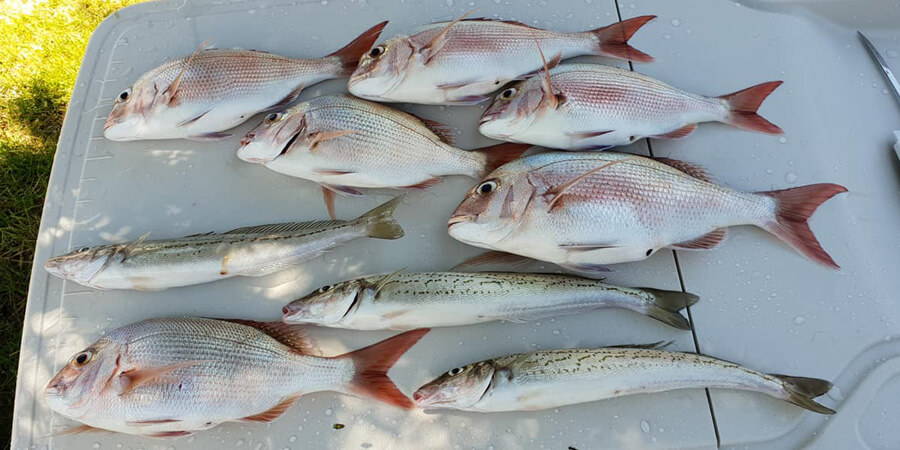 Duane Hill and Celine Germanier fished out from Warneet this week and managed a nice mixed bag of pinkies and whiting.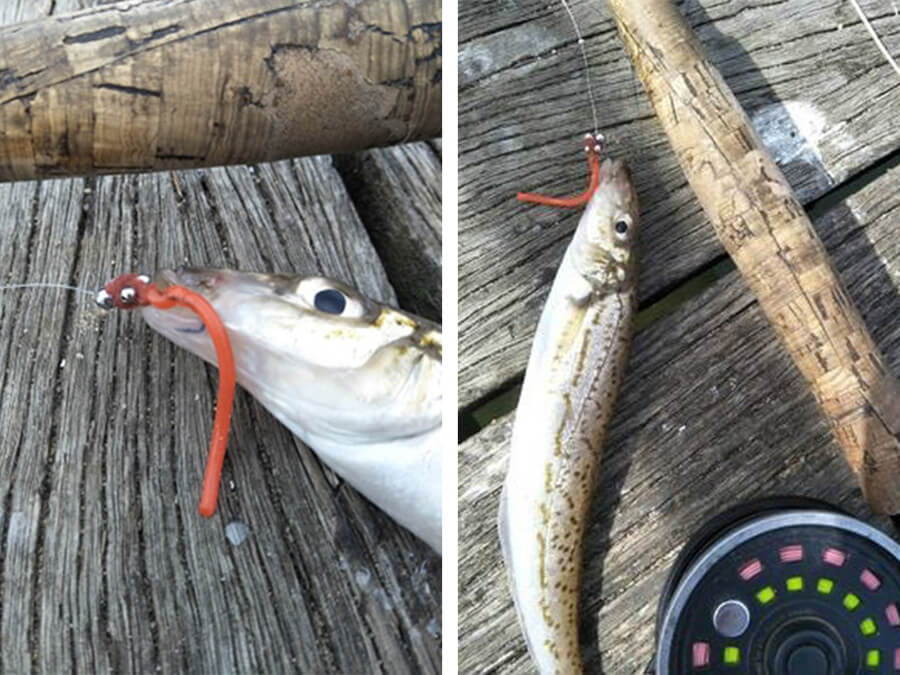 Luke Scicluna experimented with flies for whiting recently catching and releasing a few in the shallows at Warneet.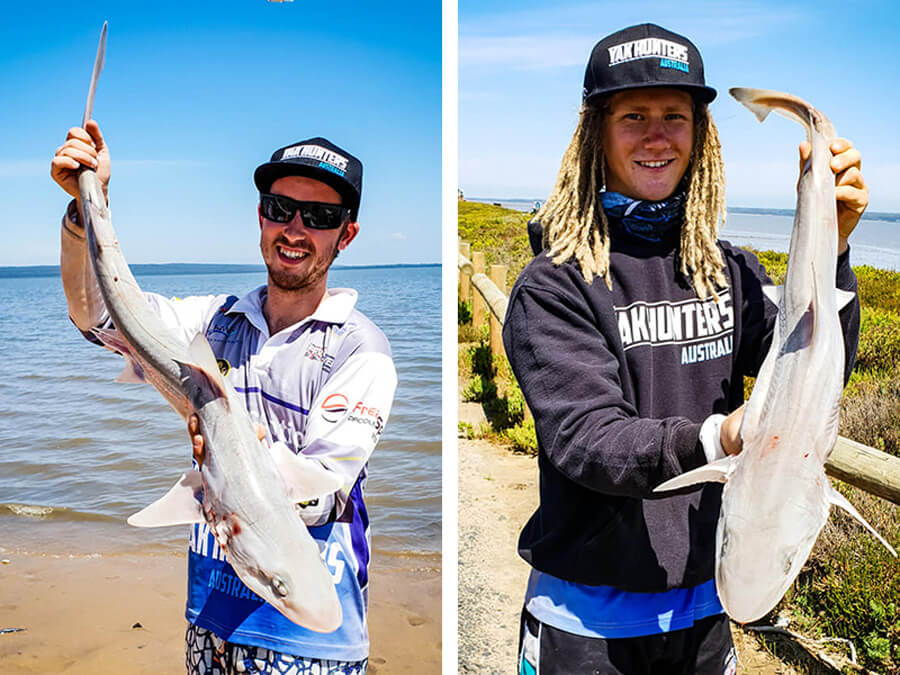 Ben and Tyler Hotchkin headed out on the yaks from Lang Lang this week and got stuck into some nice eating sized gummies using mantis shrimp for bait. The guys report that they will continue to use mantis shrimp as it was the most productive bait.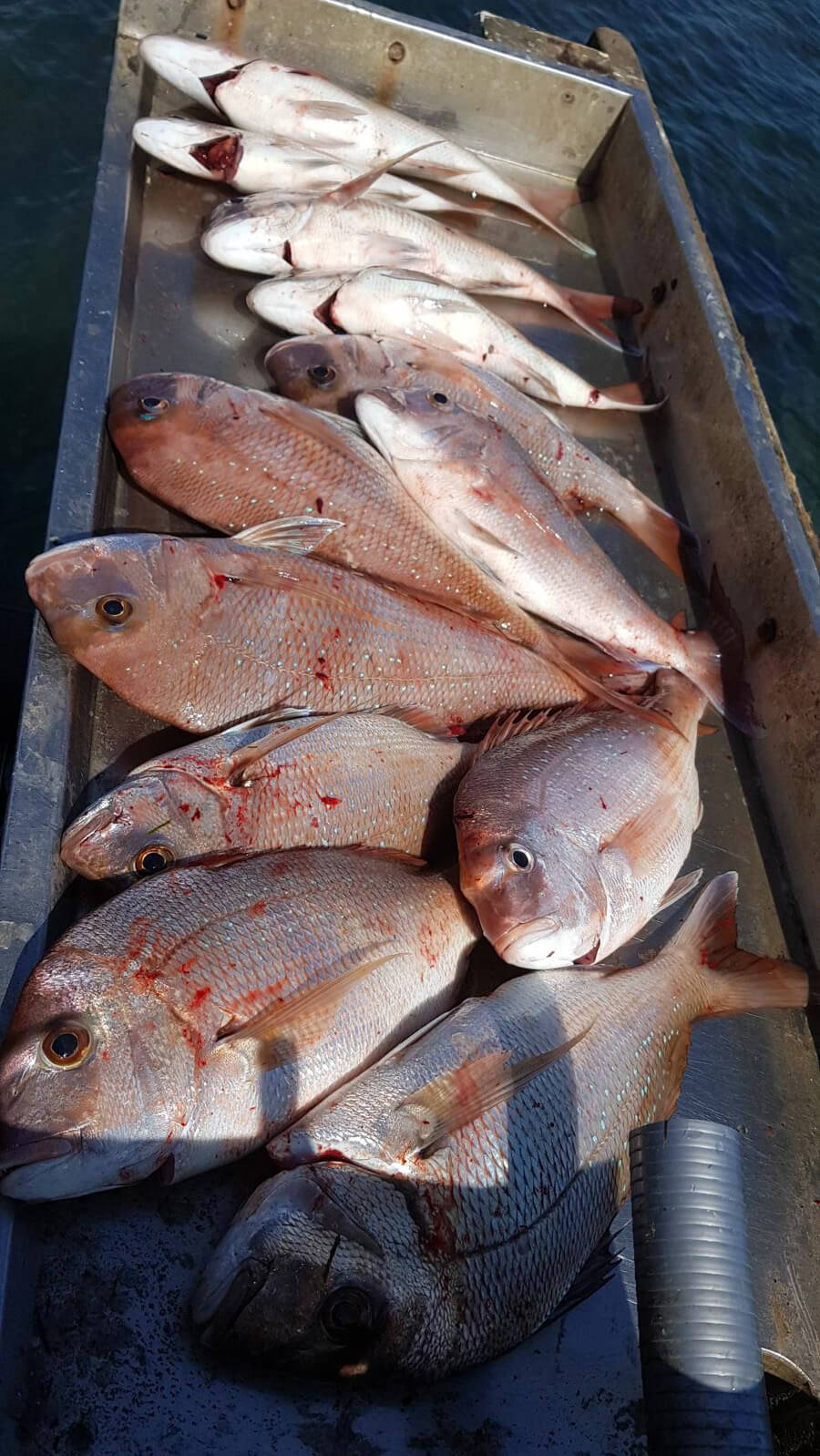 Ben Gutu fished at Corinella in 15 metres this week and smashed some cracking snapper using squid for bait.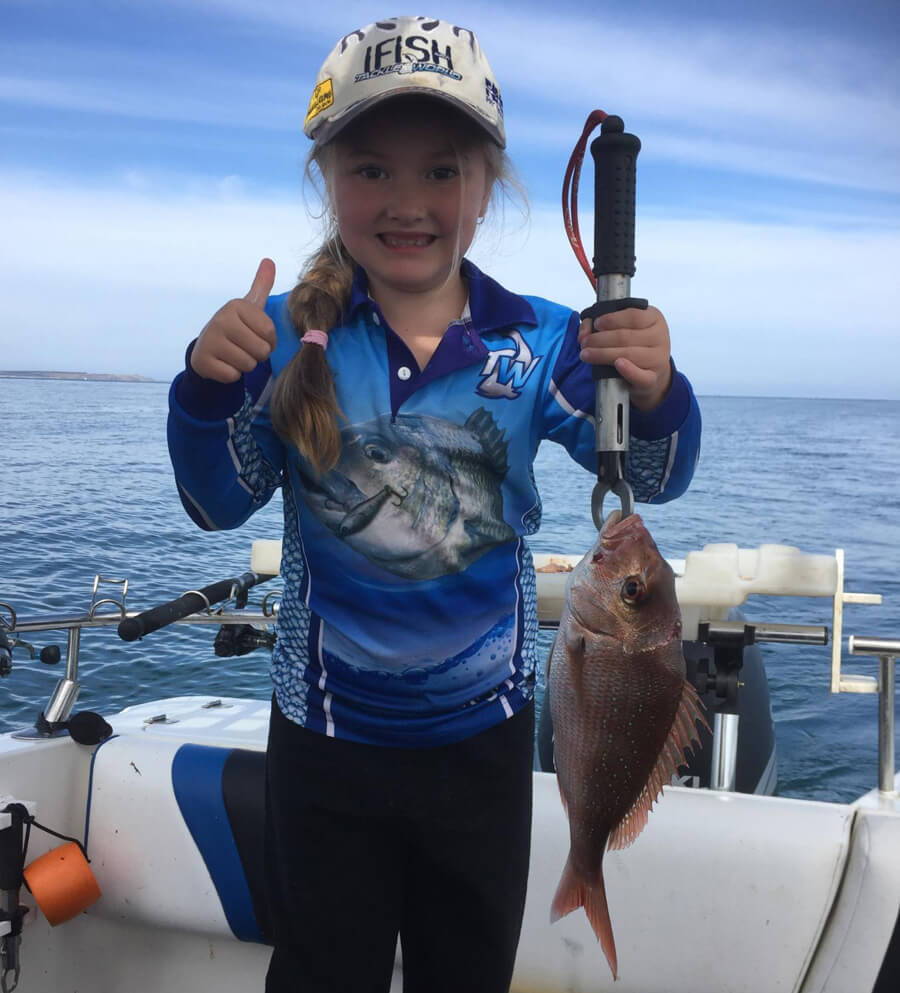 Madison Memery landed her first pinky fishing with Nana and Pop at the Corals on Sunday. Well done Maddi!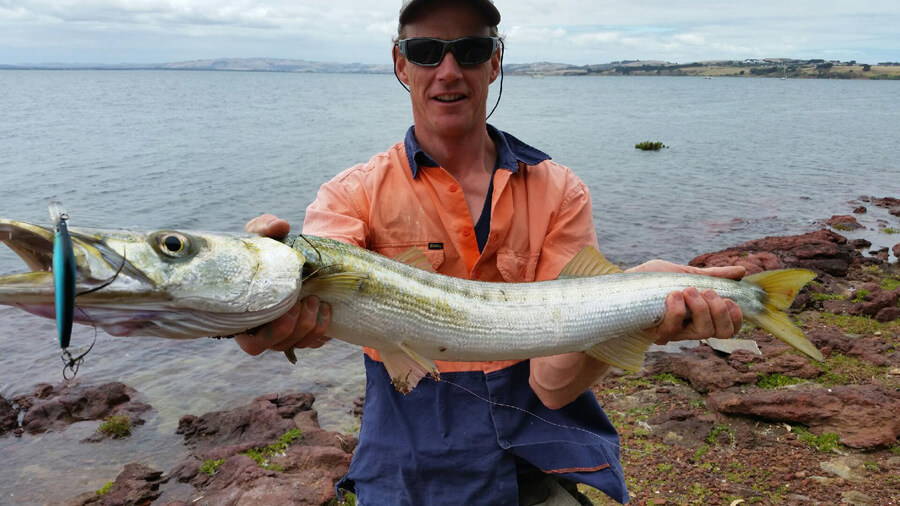 Daniel caught this monster 95cm pike fishing at Newhaven on Wednesday; he caught it on a hardbody lure landbased at the start of the ebb tide, well done mate!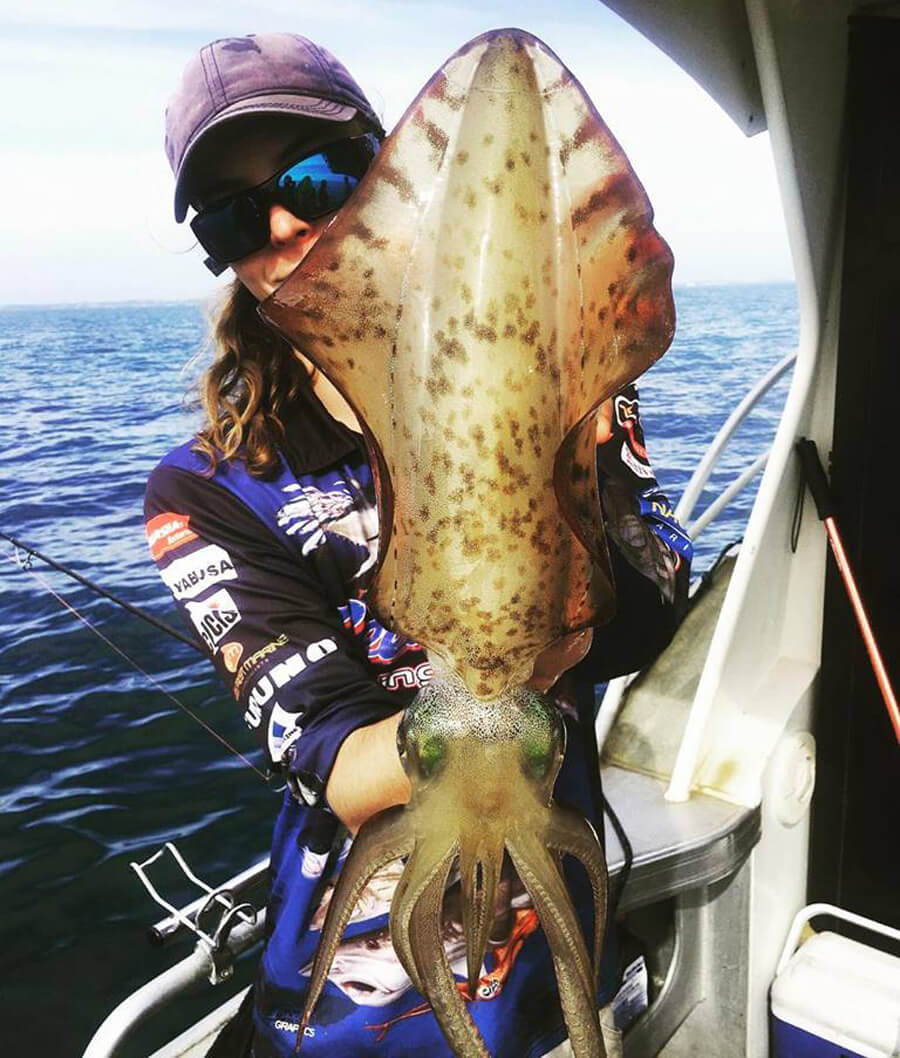 The Reel Time Fishing Charters crew on their snapper, whiting and squid charters have had some fantastic sessions finding some big squid around the bay also.
Jayson Taylor from Pro Red Fishing Charters reports in that there are some cracking flatties at the moment both in size and number.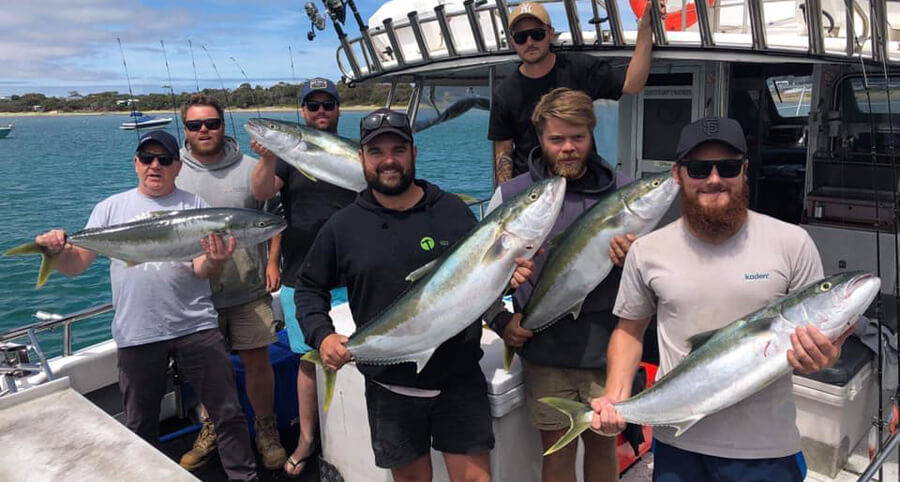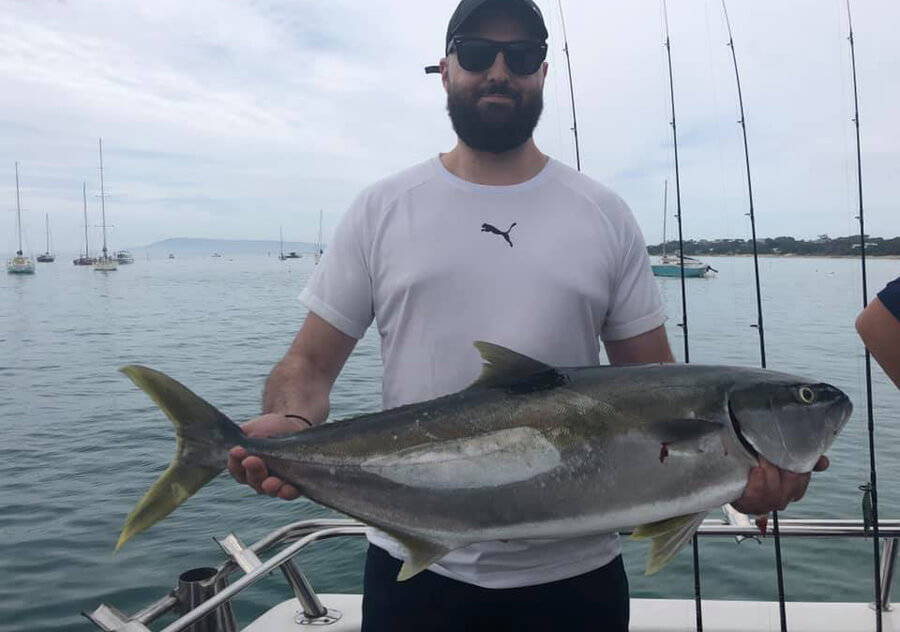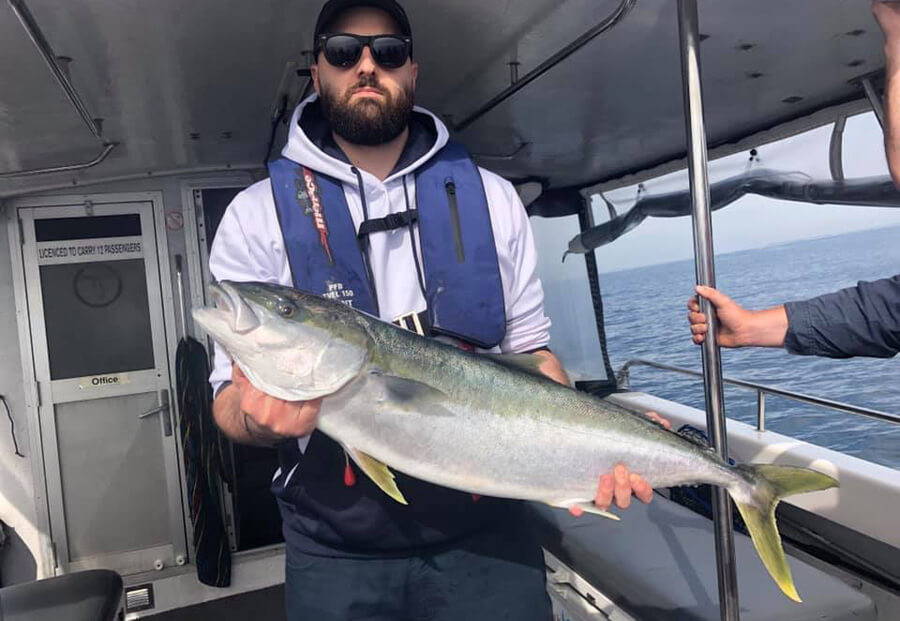 Rob and Dylan Mizzi from Sharkmen Fishing Charters had some ripper action on the kingys this week with some triple hook-ups and mayhem on board, great to see them fire guys well done.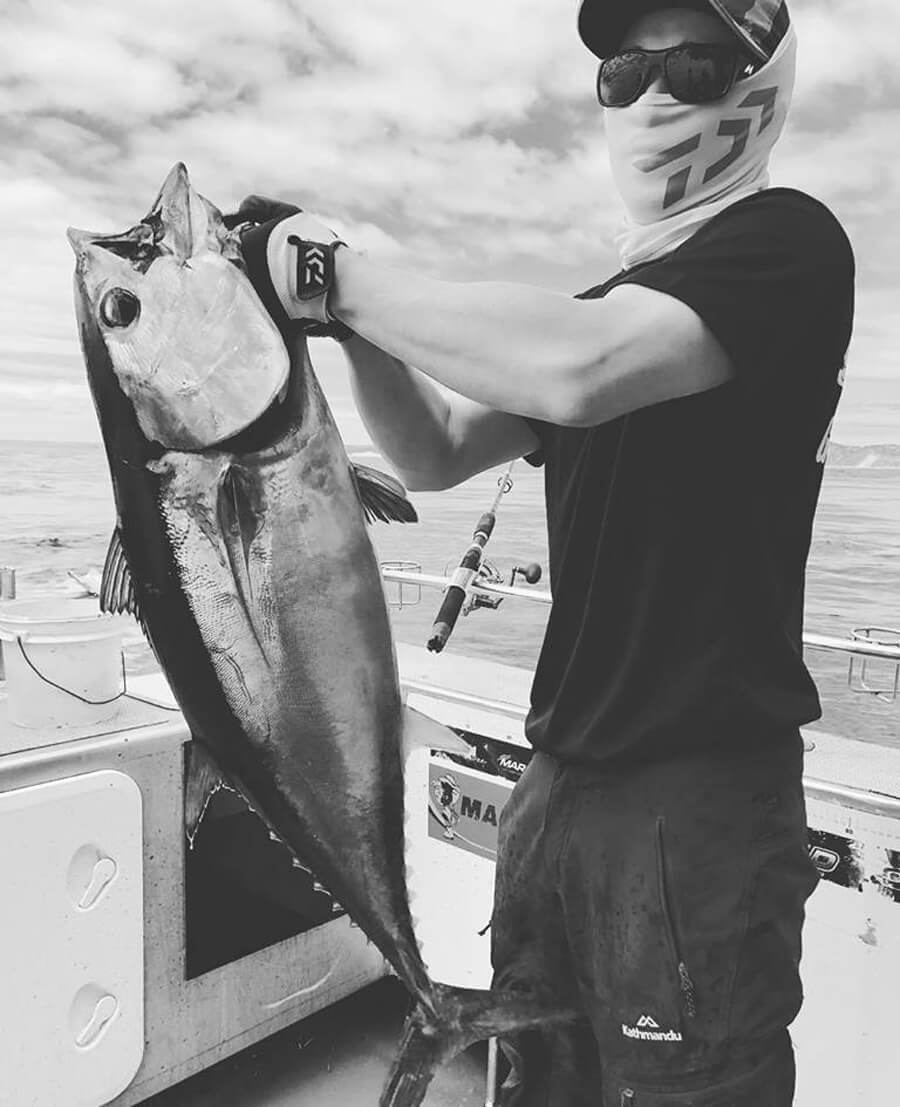 Matt Cini from Reel Time Fishing Charters and his customers found some awesome bluefin tuna while on their kingfish charter on Wednesday fishing just outside The Rip.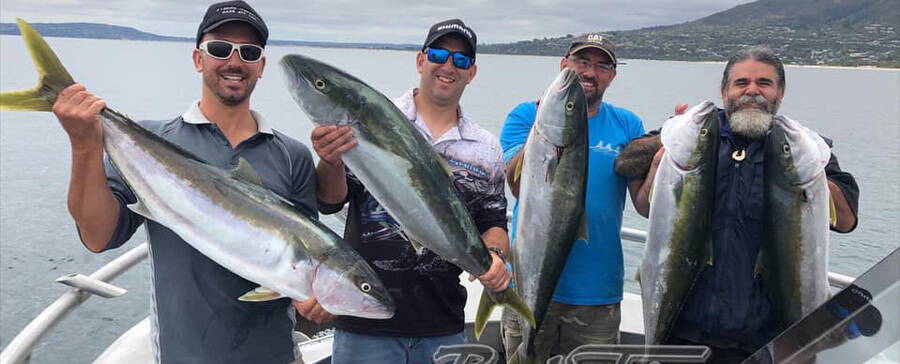 Matt Cini from Reel Time Fishing Charters and his customers had a ripper session on the kingfish on Friday last week finding some solid kings to 120cm in good numbers. Matt reports the conditions were just right with the water looking perfect.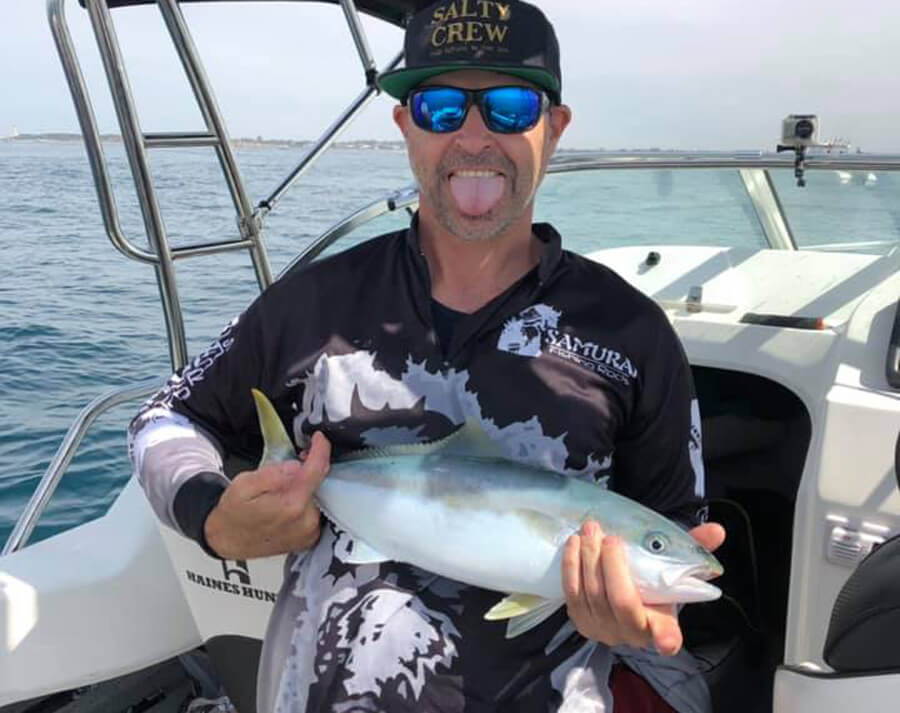 Staff member Harley Scott fished with Dan and John in The Rip and landed a nice little kingfish.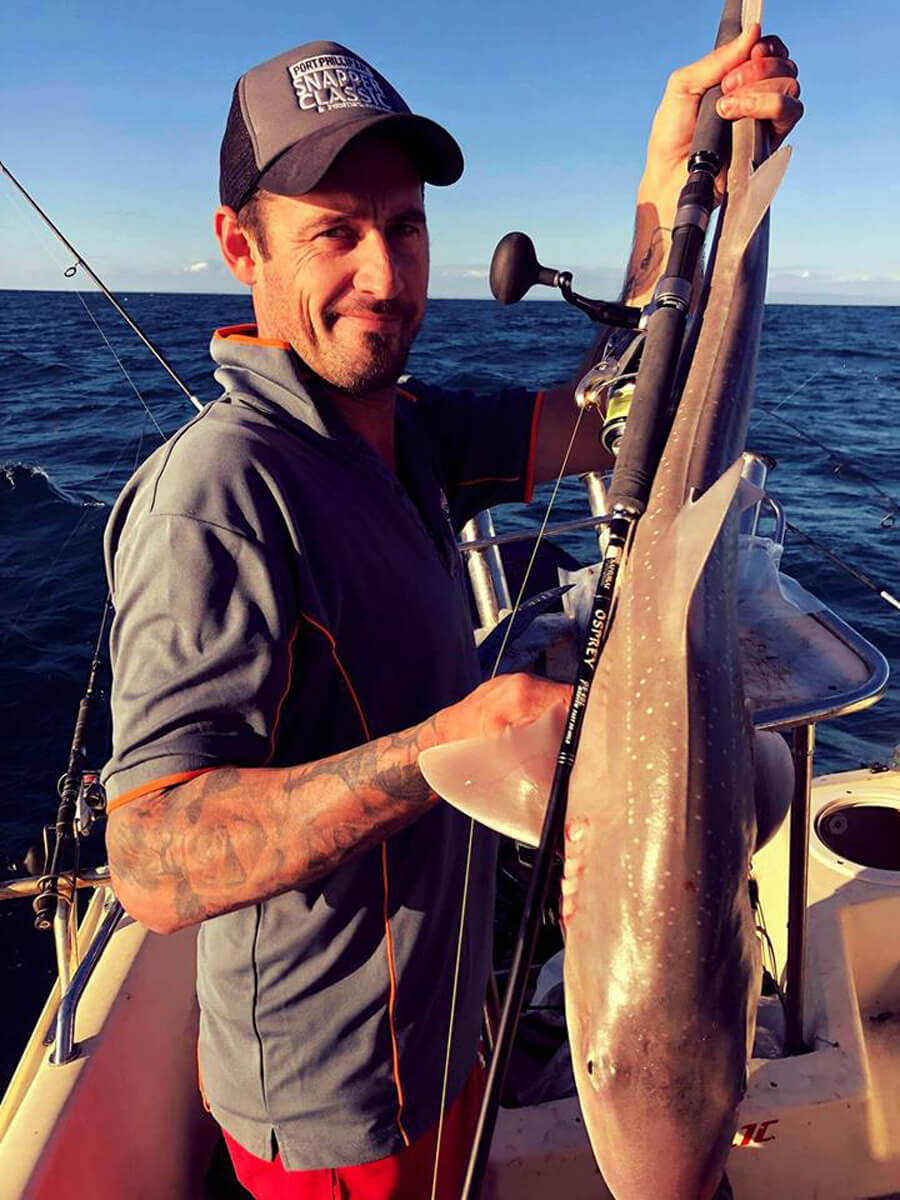 Gerry Morsman and Julian Rennie headed on a snapper mission out from Mt Eliza on Wednesday but only managed this nice gummy on a squid strip.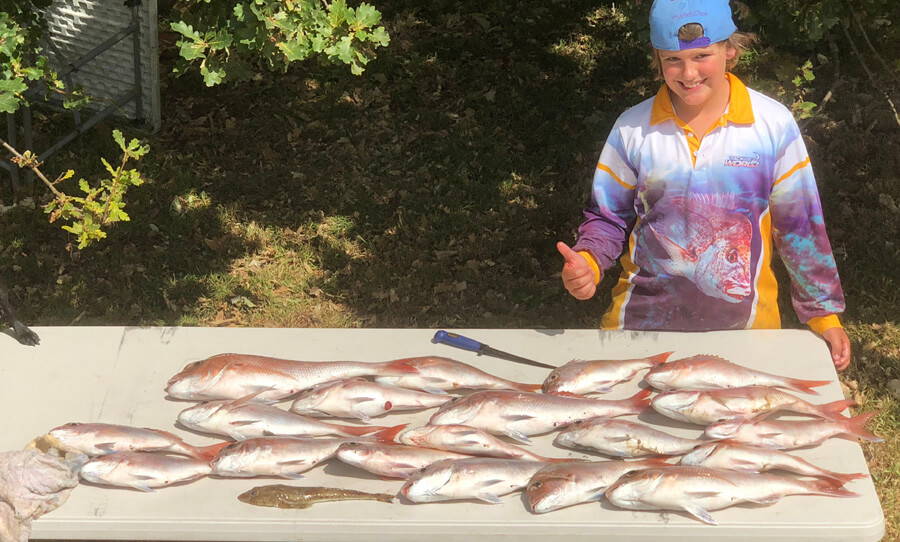 Kade Thornhill smashed the pinkies off Mornington in 16 metres this week with the fish not being too picky and taking pilchards, squid and silver whiting.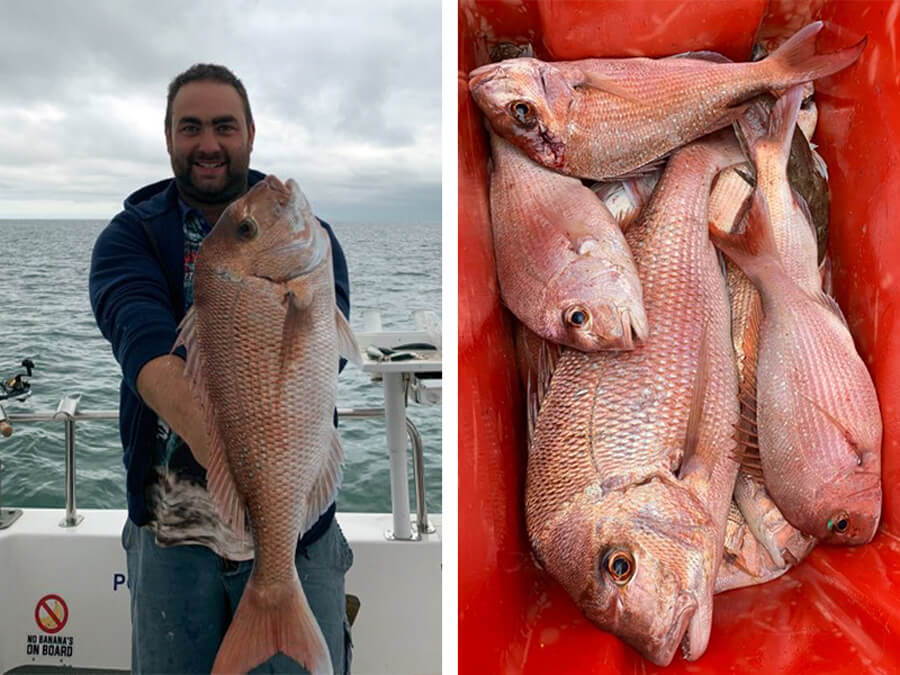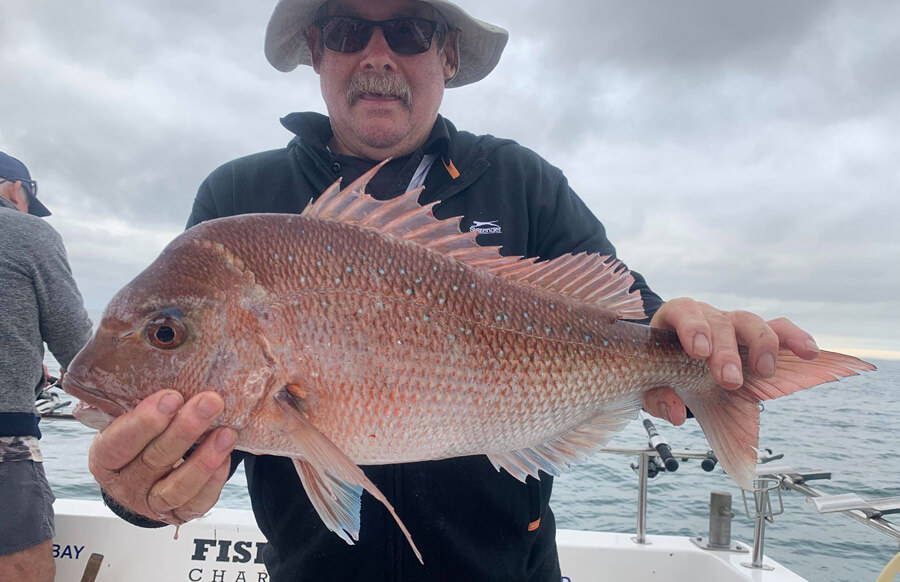 Daniel Zagami from Fish On Charters has had a ripper week on the snapper landing some fantastic fish out from Mornington.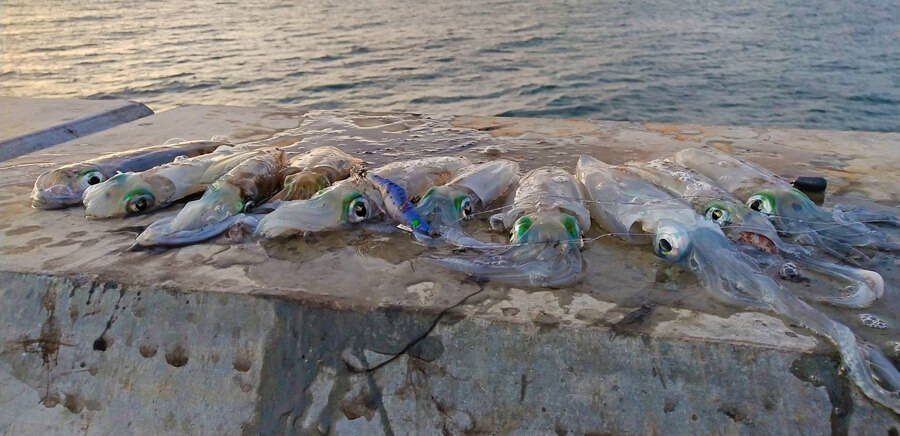 Andre Wui fished the bay side of Mornington Pier on Tuesday and bagged out on squid during sunset using a blue coloured 2.0 sized jig rigged on a paternoser rig.
Paul Failla and his wife headed out off Mornington for a snapper session and bagged a couple of rippers in 16 metres on squid heads.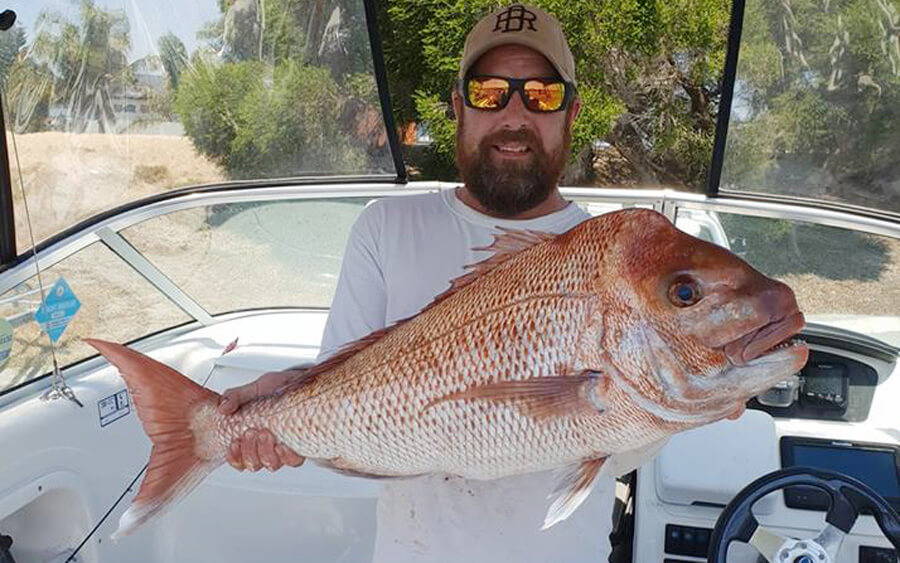 Nick Mouat fished out from Mount Martha in 22 metres and landed this stonker snapper on a live squid fishing the morning.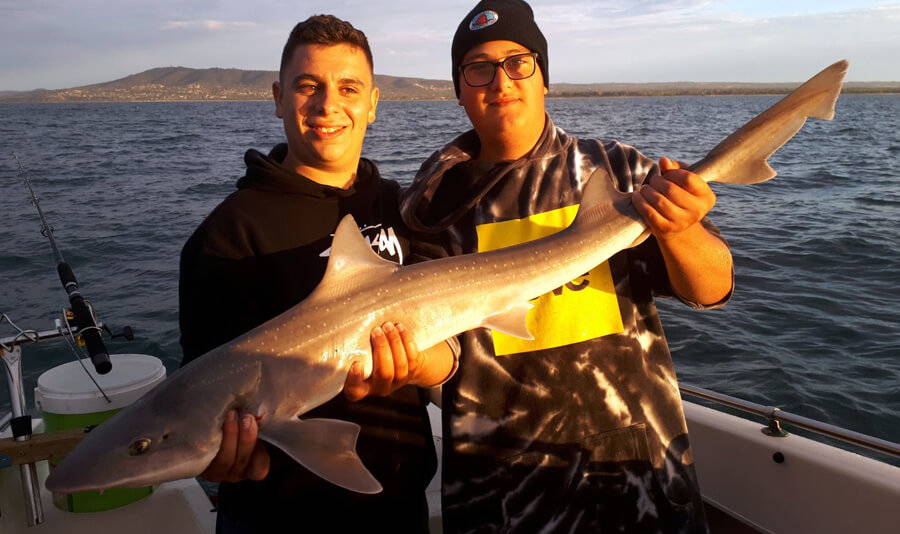 Andrew Camilleri and Andrew Georgiou bagged a nice gummy off the Rye Channel on the weekend.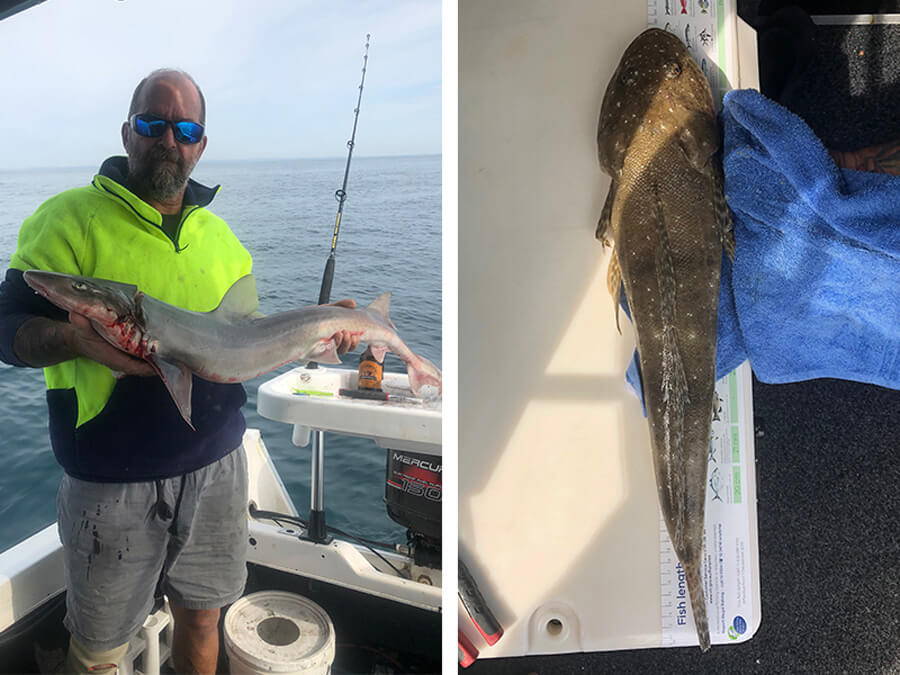 Rick caught a ripper gummy shark out from Rye this week as well as a ripper 63cm flathead.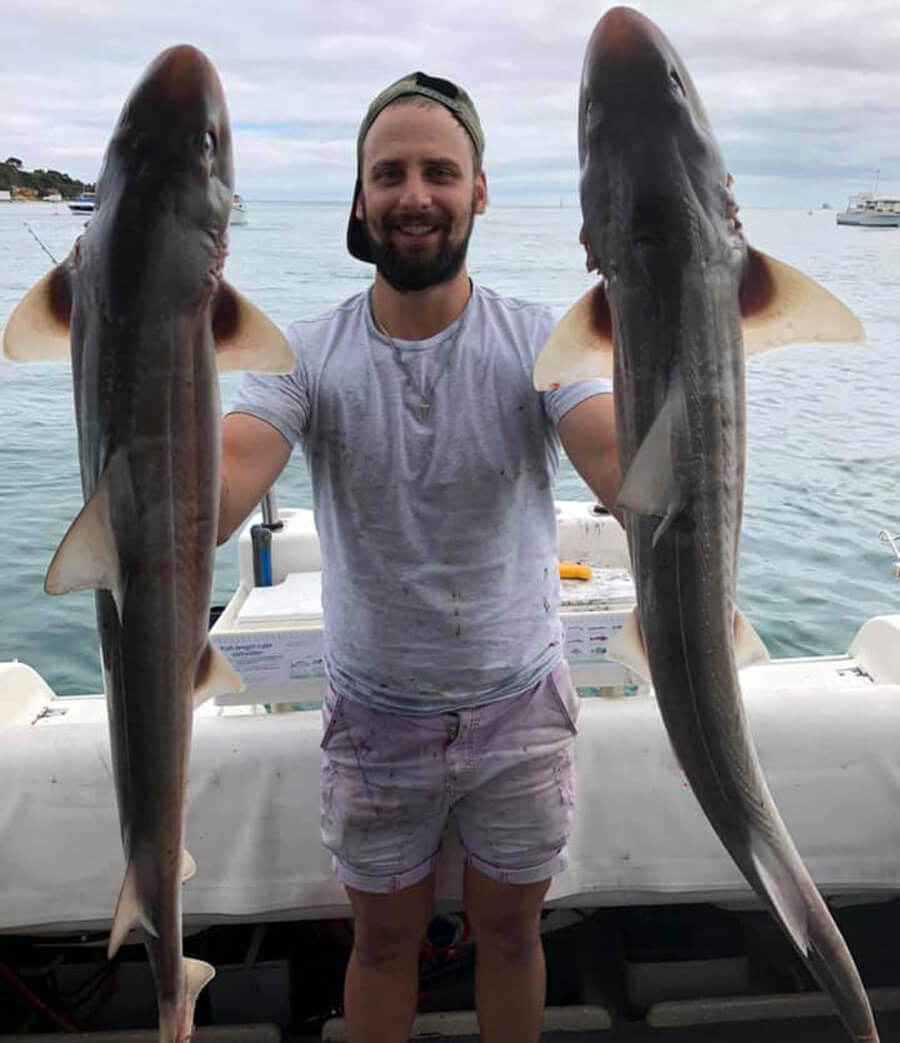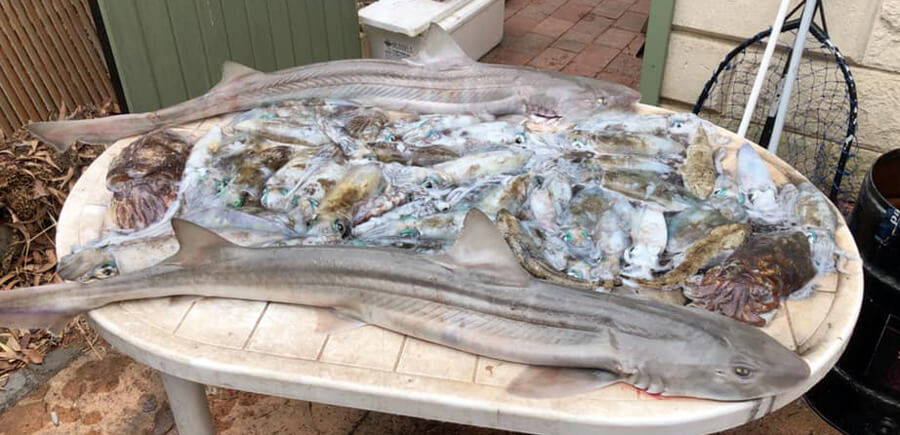 Joshua Natoli headed out and smashed the squid out from Blairgowrie before heading out the the South Channel and bagging a couple of fantastic gummies at high tide on fresh yakkas.
Gerry Morsman and Amy Day headed out from Sorrento catching a ripper bag of squid.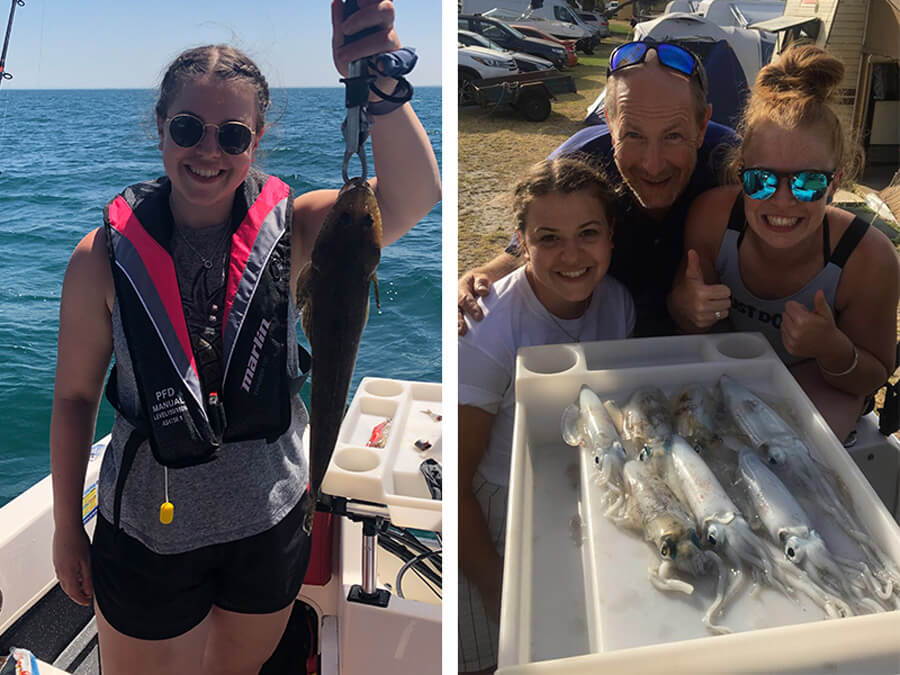 The Jukes family fished off Portarlington this week landing a good bag of calamari, some ripper flatties to 40cm and some nice pinkes around 30cm.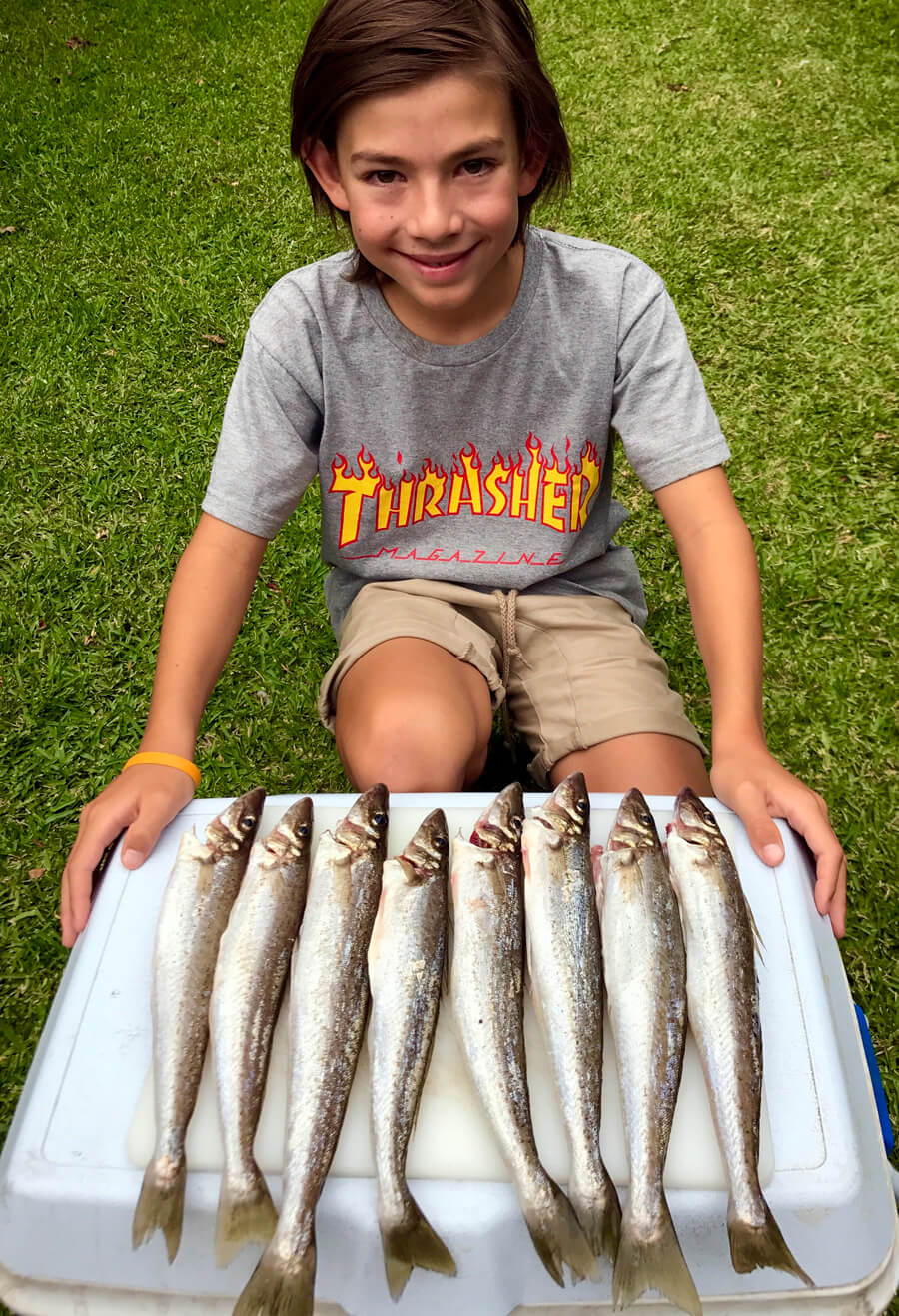 Noah and his dad had a quick session off Clifton Springs in 5 metres this week landing some nice whiting to 35cm on pipi's.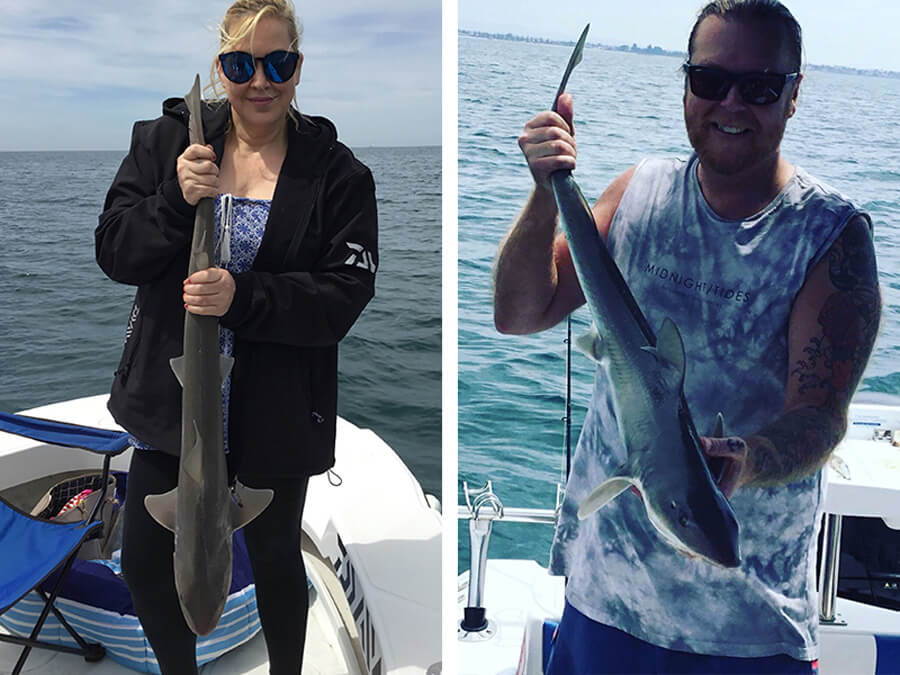 Ida and Jamie Lambeth landed some beautiful gummy sharks fishing out from Altona on a slimey mackerel chunk just after high tide.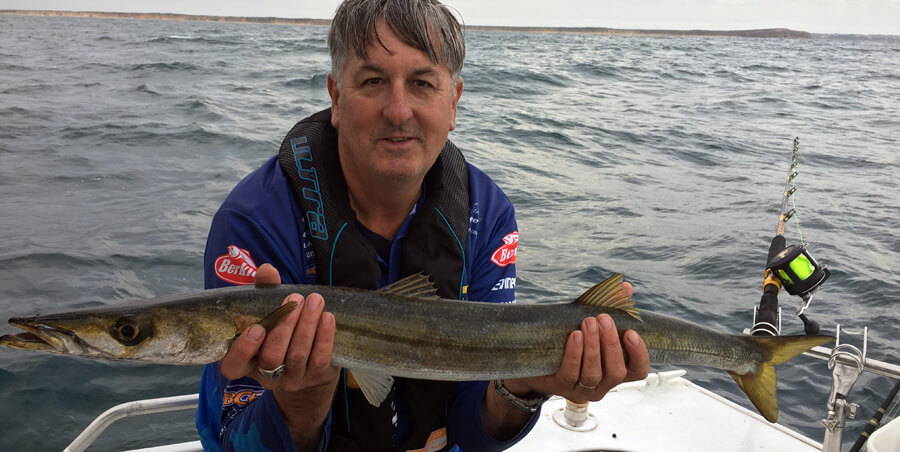 Ian Campbell landed this ripper snook fishing at Barwon Heads with mate Darryl.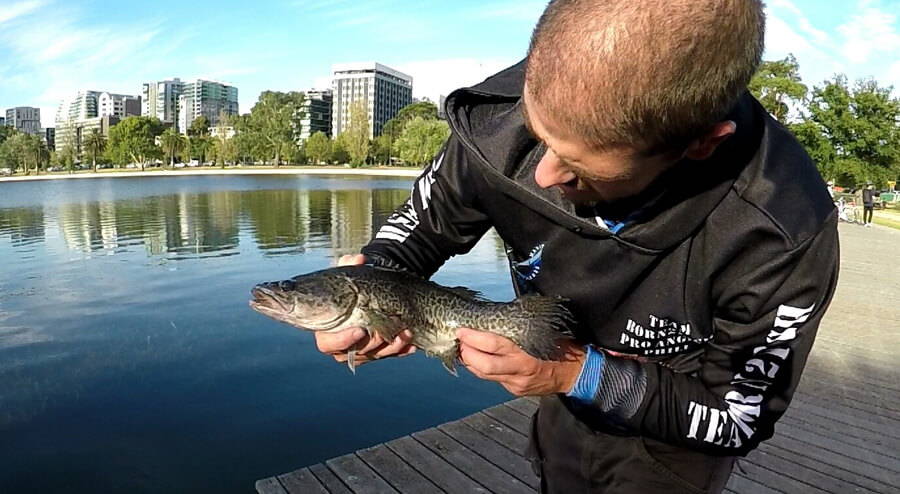 Phillip Jordan reports an unusual catch from Albert Park Lake; a small Murray cod. He landed this one and dropped one other.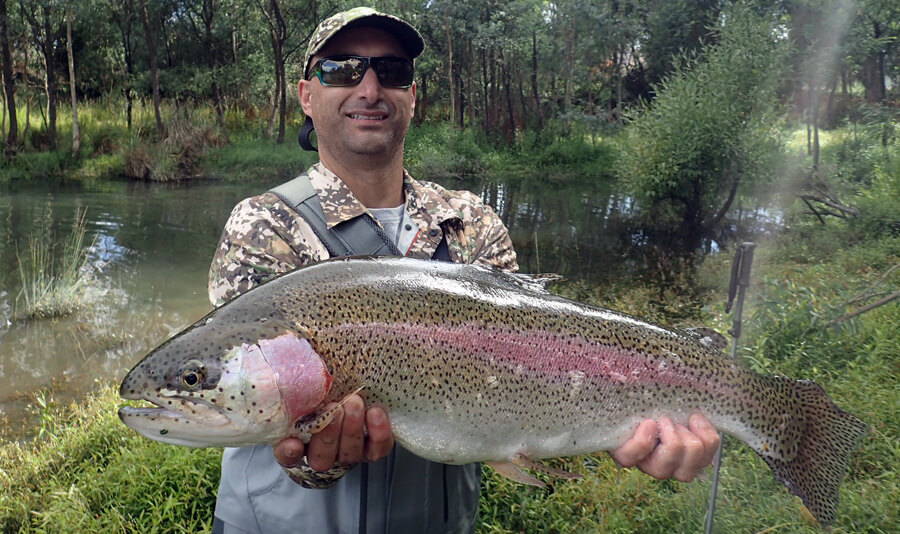 Alex Xuereb from the Footscray Angling Club landed this monster rainbow trout fly fishing the Goulburn River, amazing to still see these beauties still being caught after their release in September last year.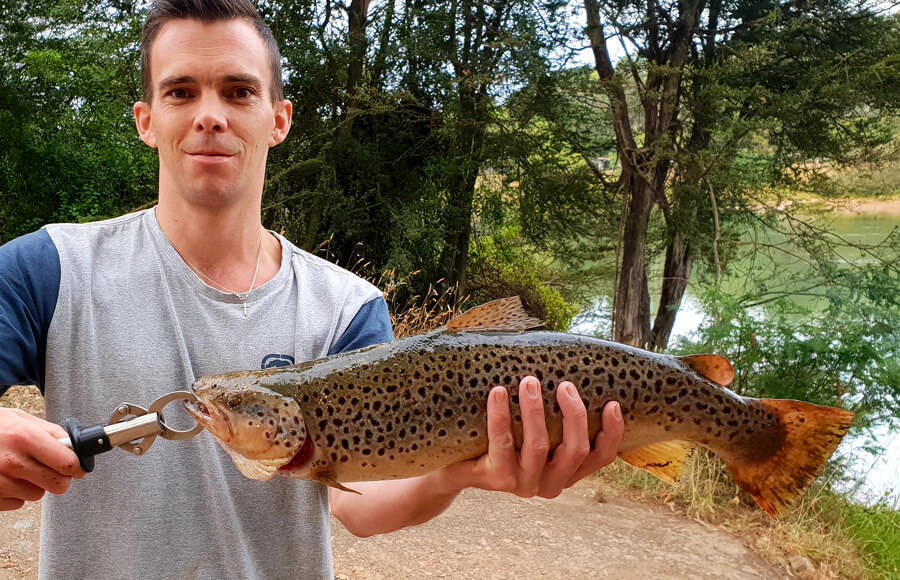 Mat Leavesley landed his PB brown trout of 51cm fishing at Eildon Pondage last week.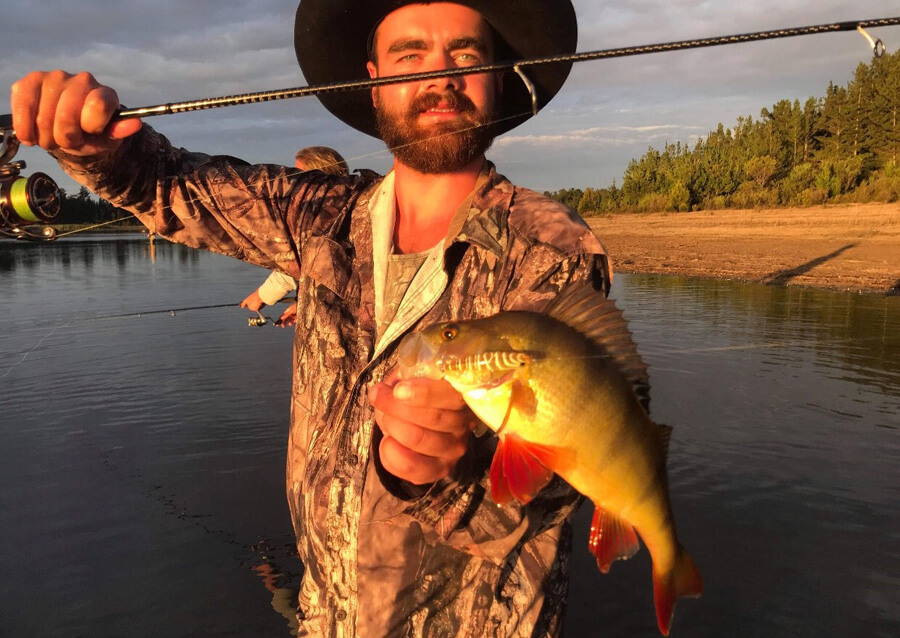 Oliver Pearce has found some cracking redfin at Devilbend Reservoir lately with the best time being dusk and the standout method being surface lures.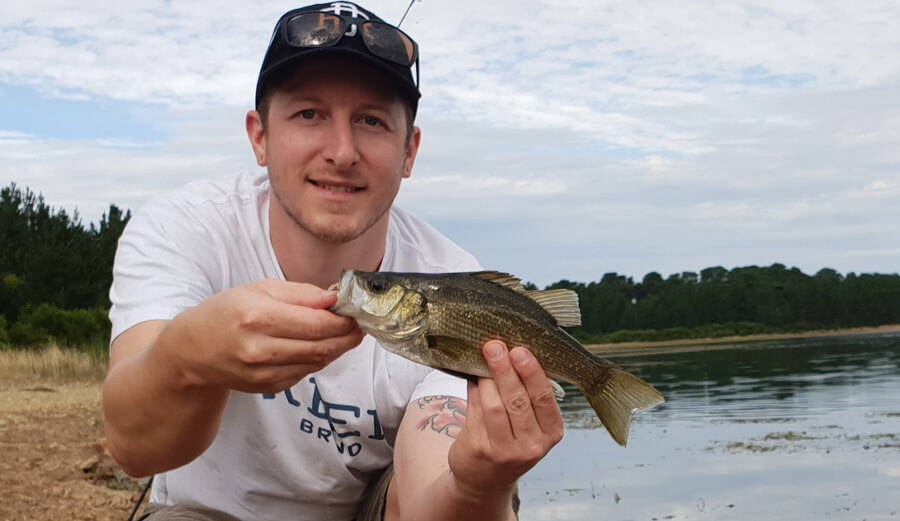 Staff member Brendon Cunningham had a quick flick at Devilbend with the family this week and caught some nice Estuary Perch to 30cm using pink Tassie Devil lures rigged with assist hooks. A great method while the sun is still high as the EP's feed deeper at this time.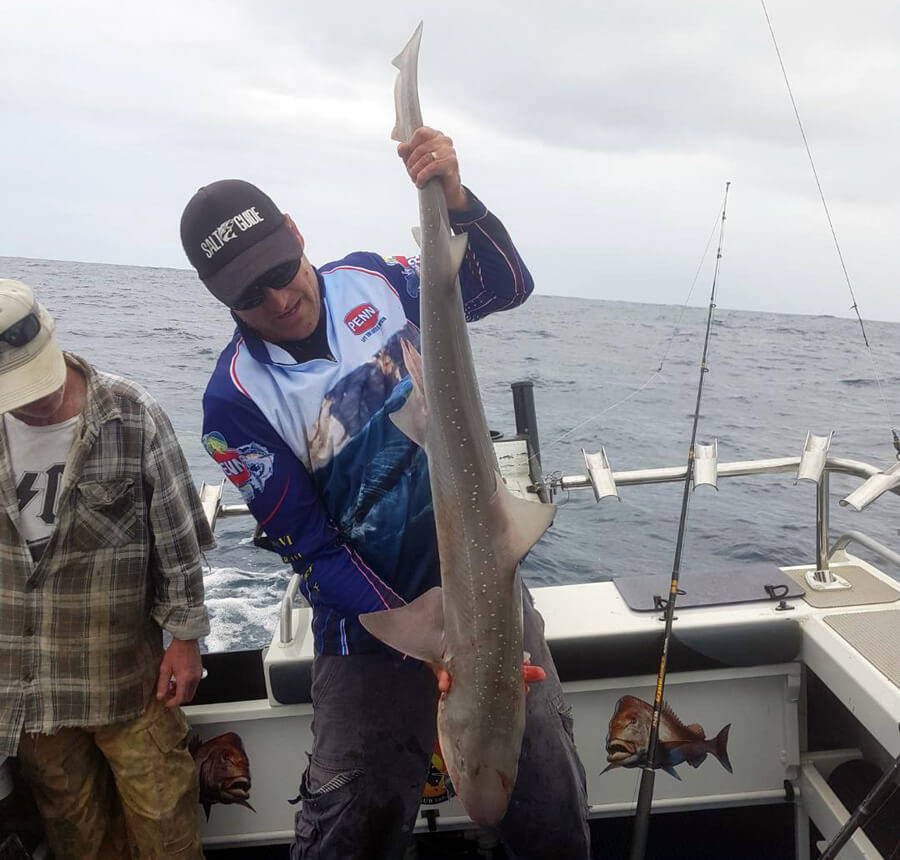 Adam Raverty with a ripper gummy caught at Apollo Bay this week on fresh salmon fillet.
IFISH WITH TACKLE WORLD SUMMER SERIES
TALKING FISHING - C31 TV - TUESDAYS @8.30PM
Catch "Talking Fishing" on Melbourne's C31 TV (CH44) at 8.30pm each Tuesday night. Staff members David Kramer and Adam Ring together with Steve "Trelly" Threlfull host Australia's only "Live to Air" fishing television program at this prime time-slot. Put Tuesday night's at 8.30 away in your weekly diary of TV shows to watch!
Butterflies taste with their hind feet

Good Luck with your fishing and stay safe on the water,

The TEAM at Tackle World Cranbourne & Mornington