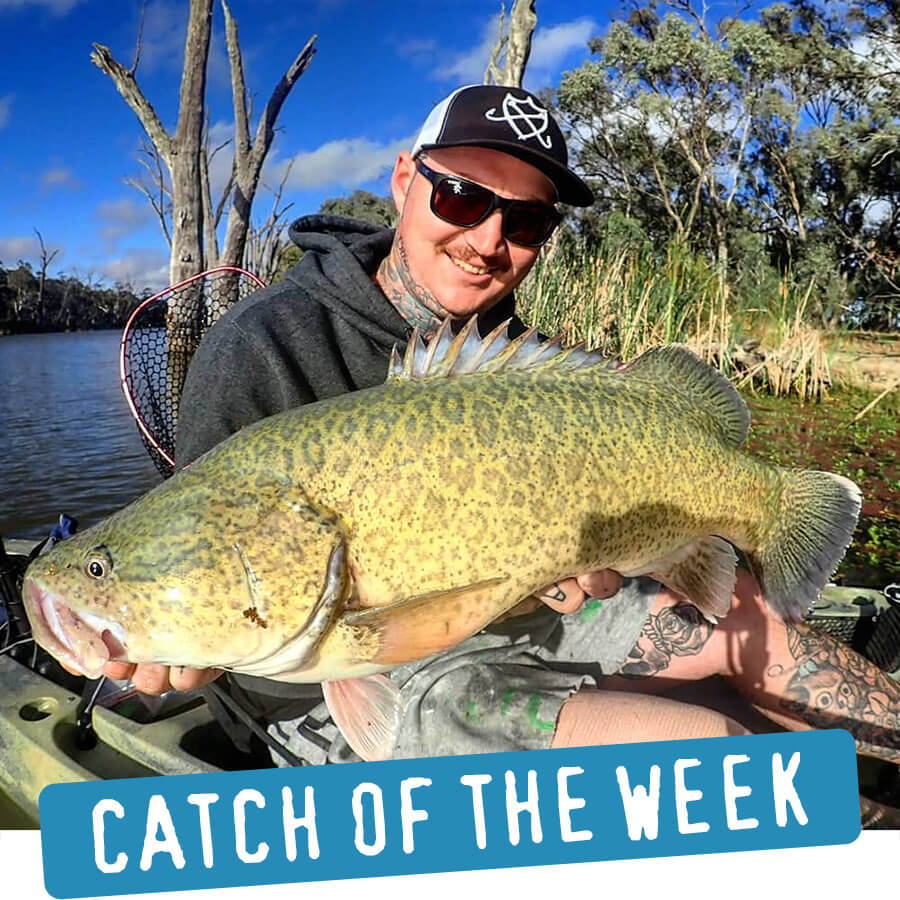 Congratulations to Daniel Griffin on his beautiful Murray cod. What a great way to start the opening of Cod season with Catch of the Week.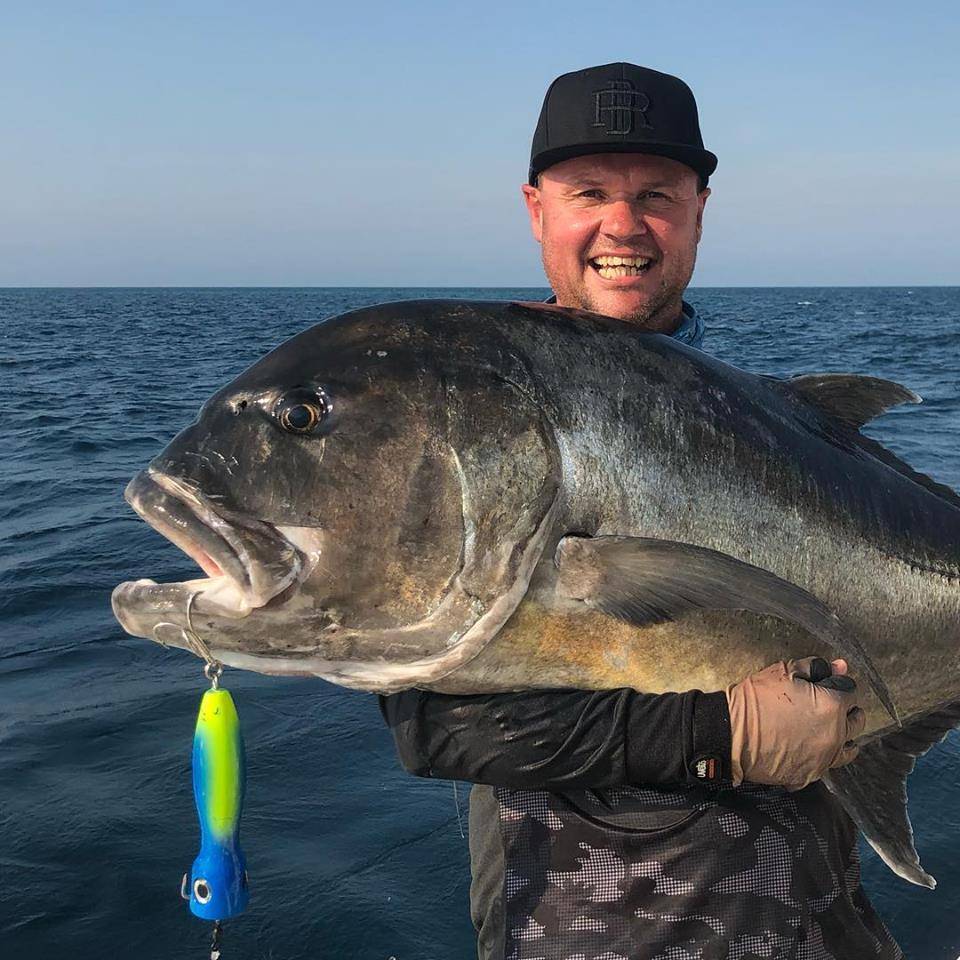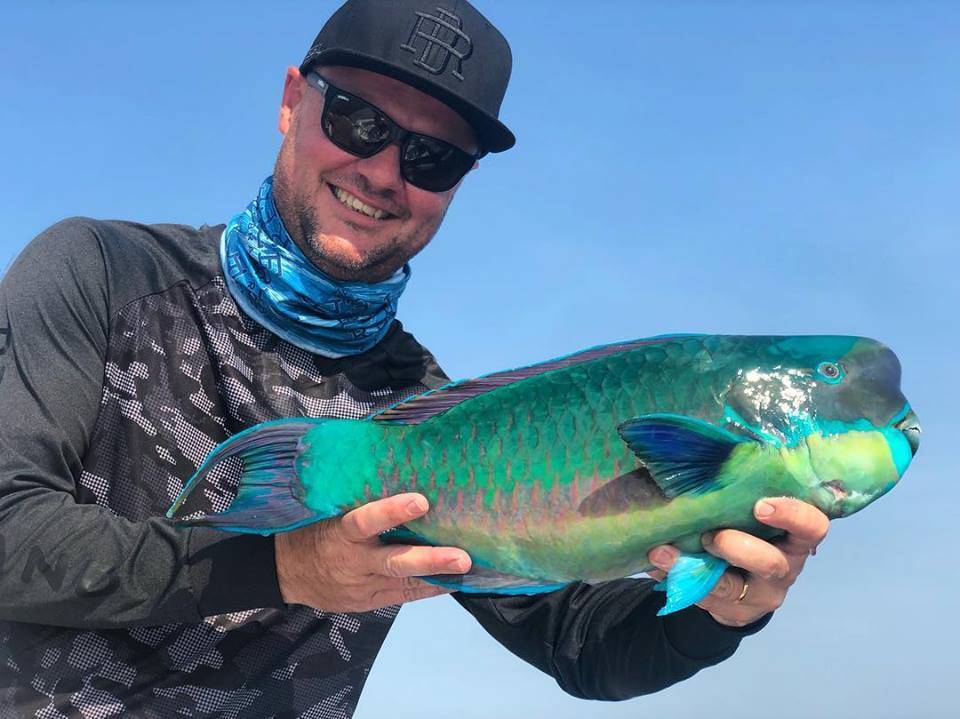 Paul and Cristy Worsteling fished the Great Barrier Reef off Hamilton Island with friends to celebrate a 30th birthday. The team landed some amazing fish including spanish mackerel, giant trevally, parrot fish, coral trout, gold spot cod and crayfish. The fish of the trip was a 60lb GT landed by Paul on the first cast using a Rapala X-Plode Popper.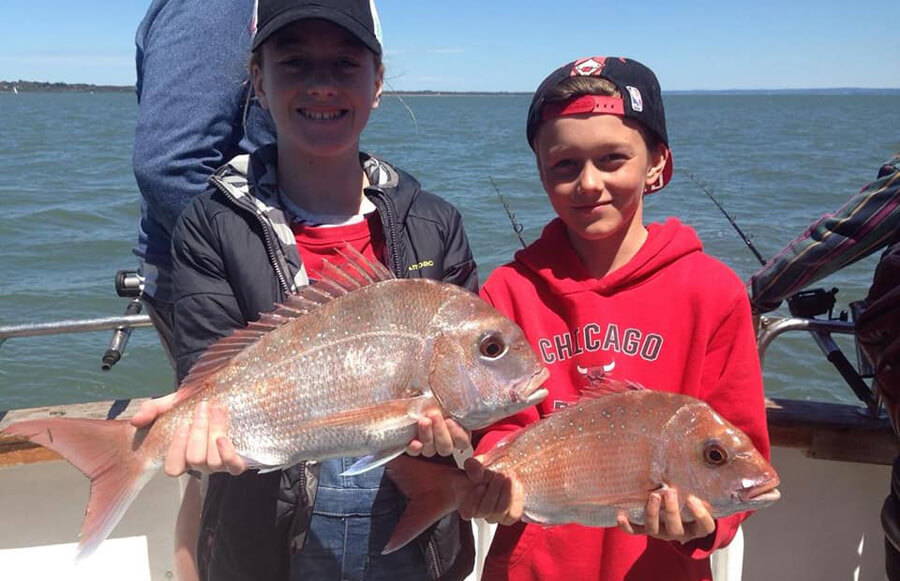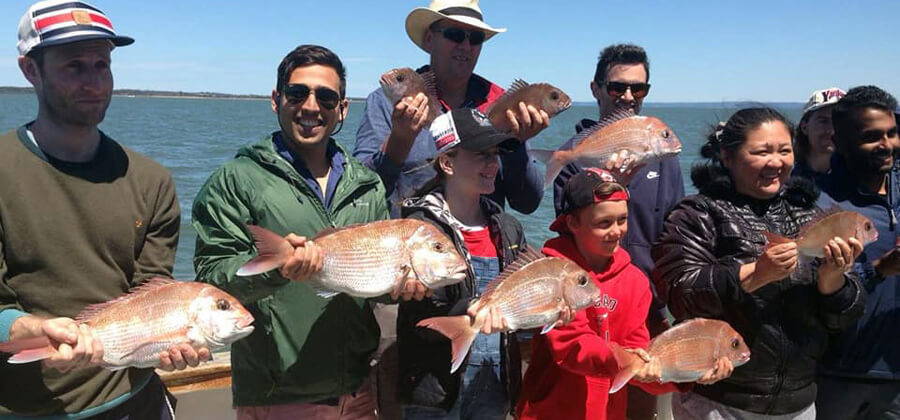 Steve Johnson from Ace Fishing Charters had a fantastic group from Monash Medical Centre on board this week and landed good numbers of snapper.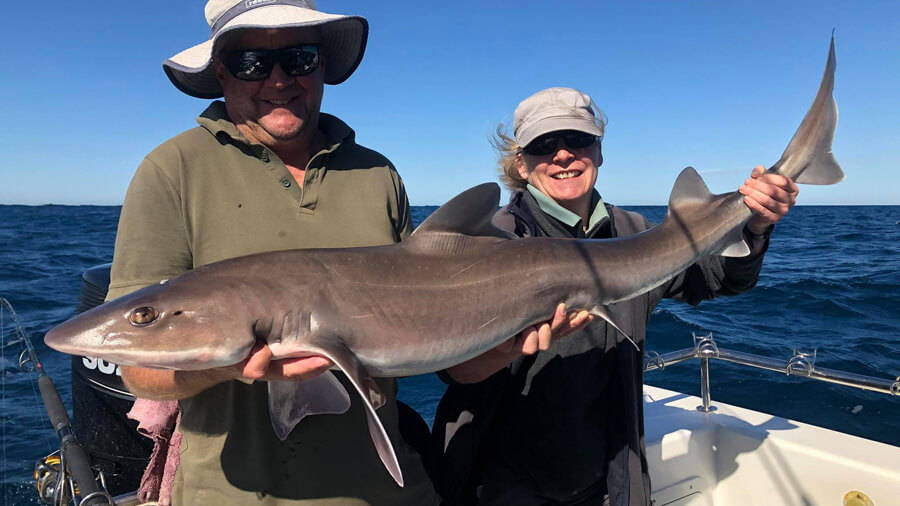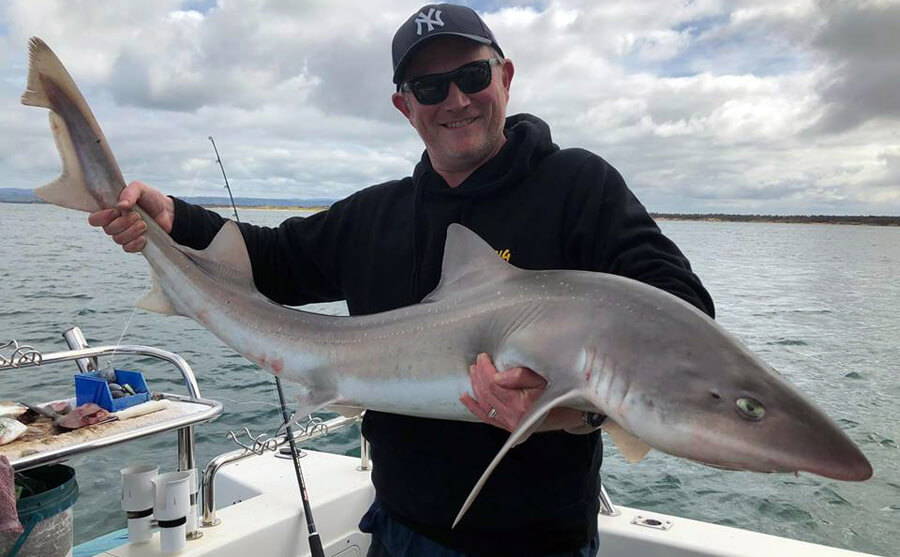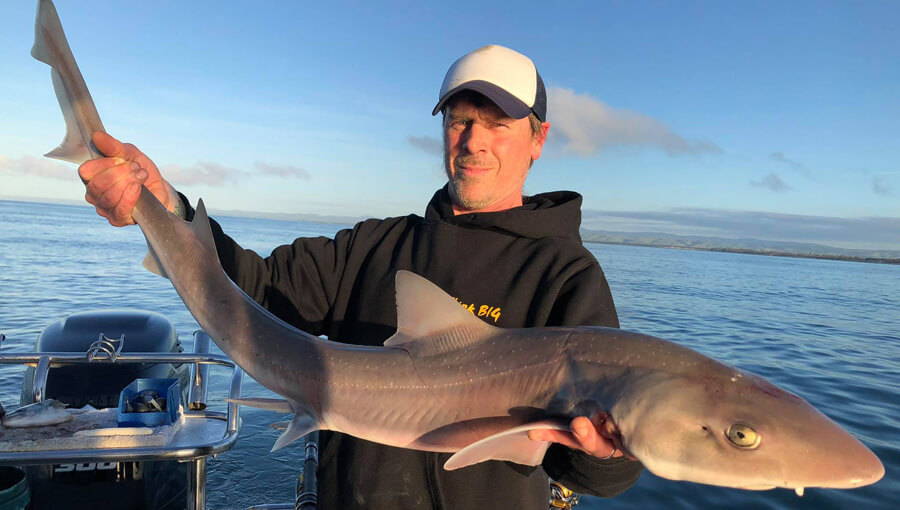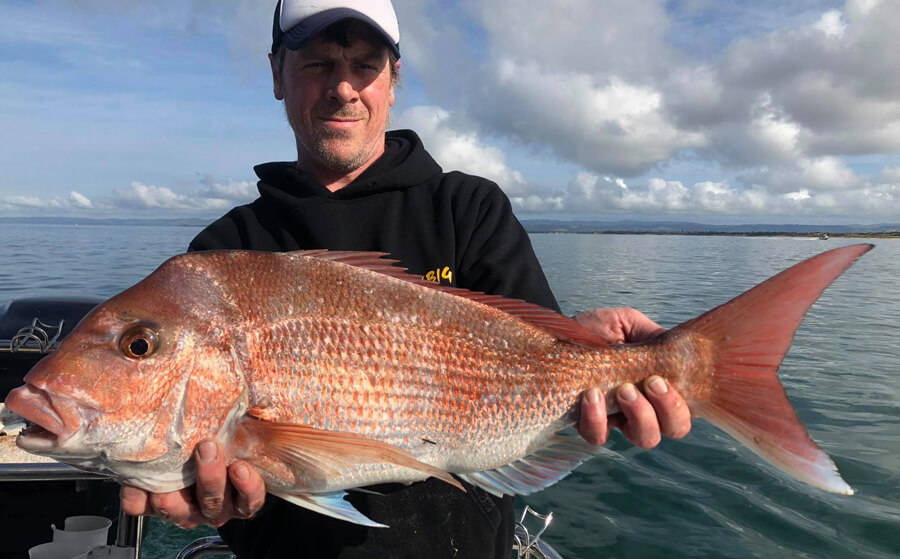 Shaun Furtiere from Think Big Fishing Charters helped his customers land some monster gummies this week fishing in Western Port.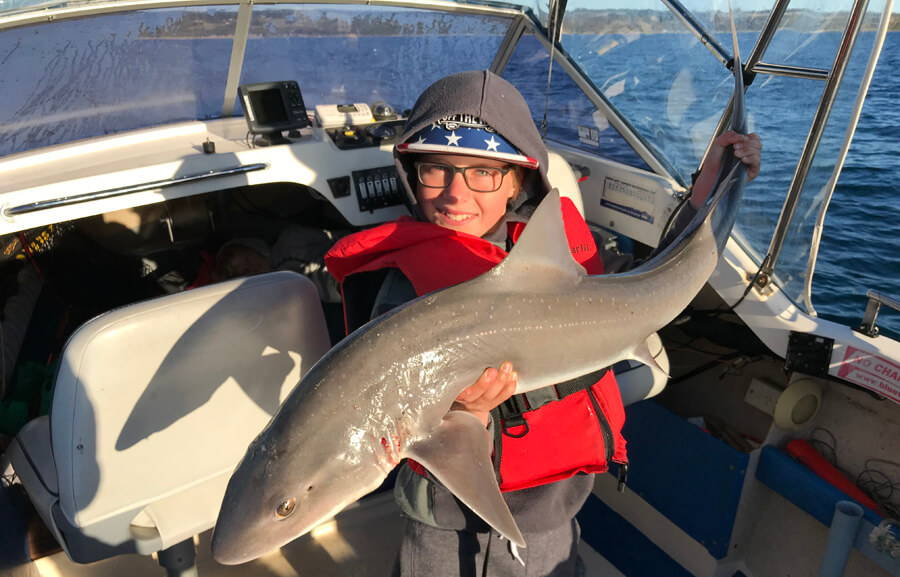 12 year old Dakota Litchfield fished with his uncle off Point Leo this week and landed this cracking gummy on fresh squid, congratulations on your first gummy mate!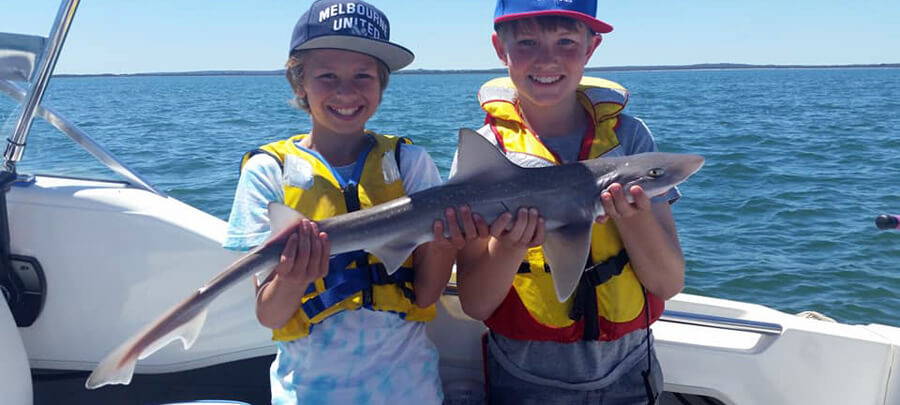 Best mates Caleb and Flynn had a ripper day on the water on Saturday catching a number of beautiful gummies.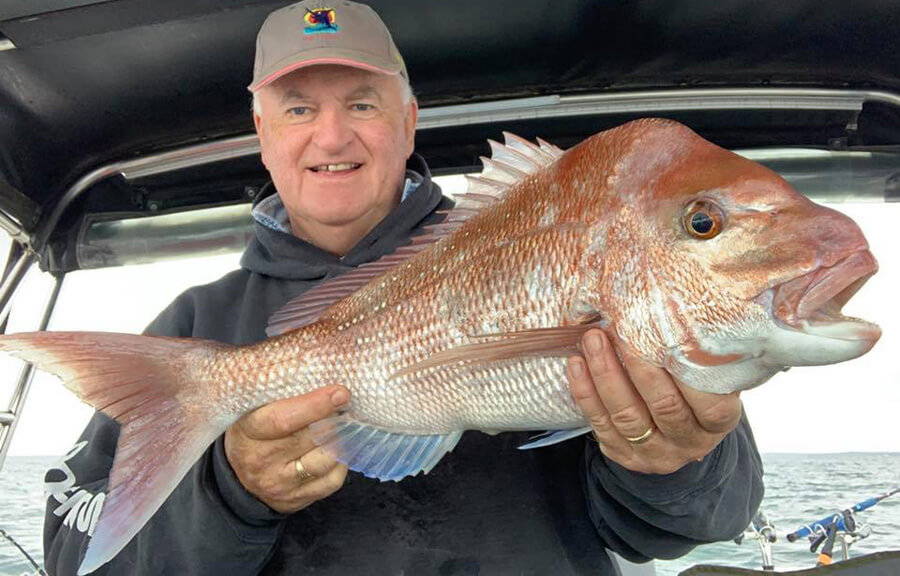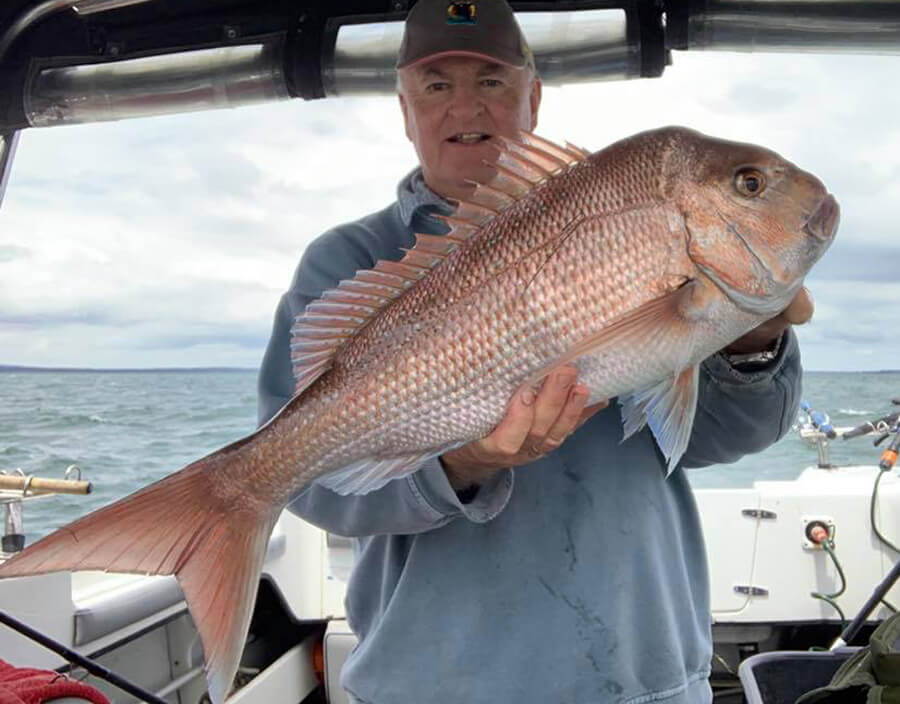 Pat Ellaby fished out from Lysaughts in 16 metres last week landing a number of cracking snapper to 6.4kg on squid rings.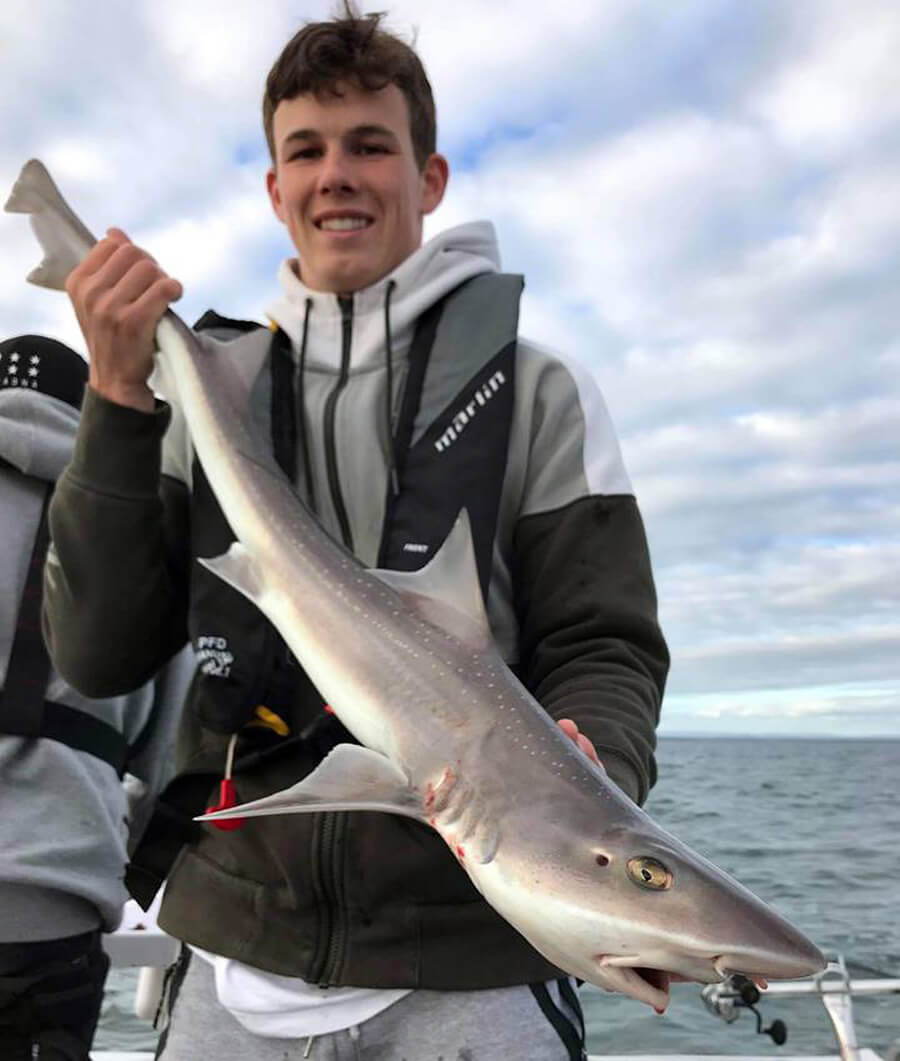 Staff member Harry Bould fished out from Lysaughts in 18 metres and landed this beautiful gummy and a few nice whiting.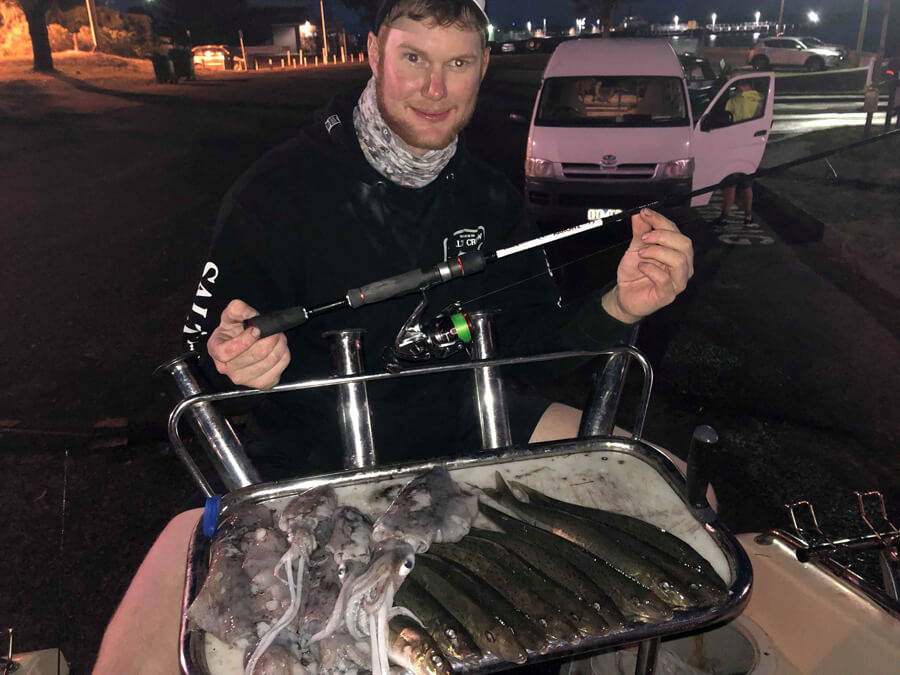 Staff member Jeremy De Haan and Gerry Morsman targeted whiting fishing at Middle Spit on Wednesday evening landing some beautiful fish on whiting prowler rigs and fresh squid.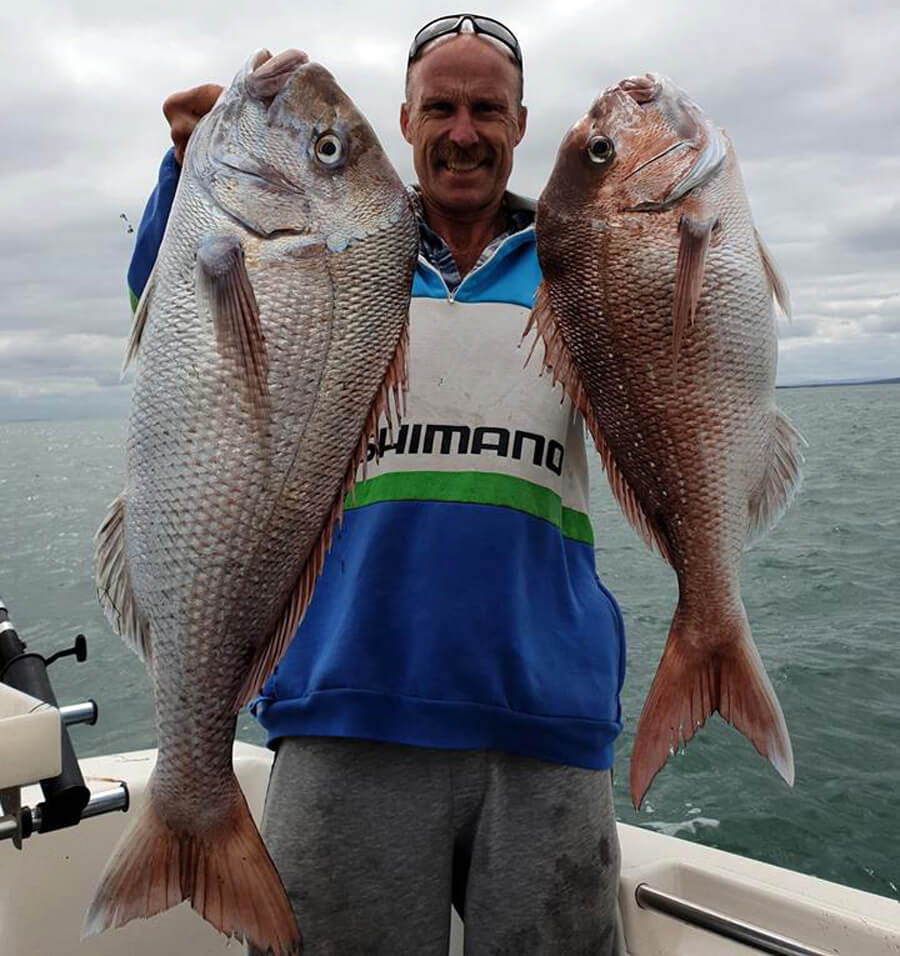 Bruce Ashcroft landed a couple of cracking snapper fishing off Warneet this week, the fish bit during the tide change and took salmon fillets.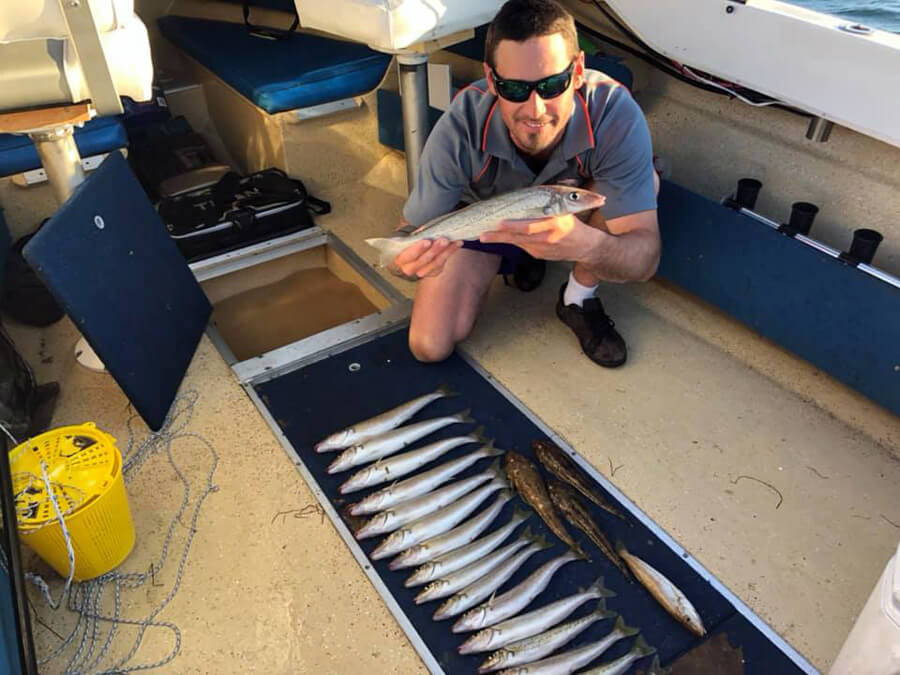 Julian Rennie and Aiden Duke headed to The Corals on Wednesday for a session on the whiting landing some solid models over 40cm on pipi's in 12 metres of water.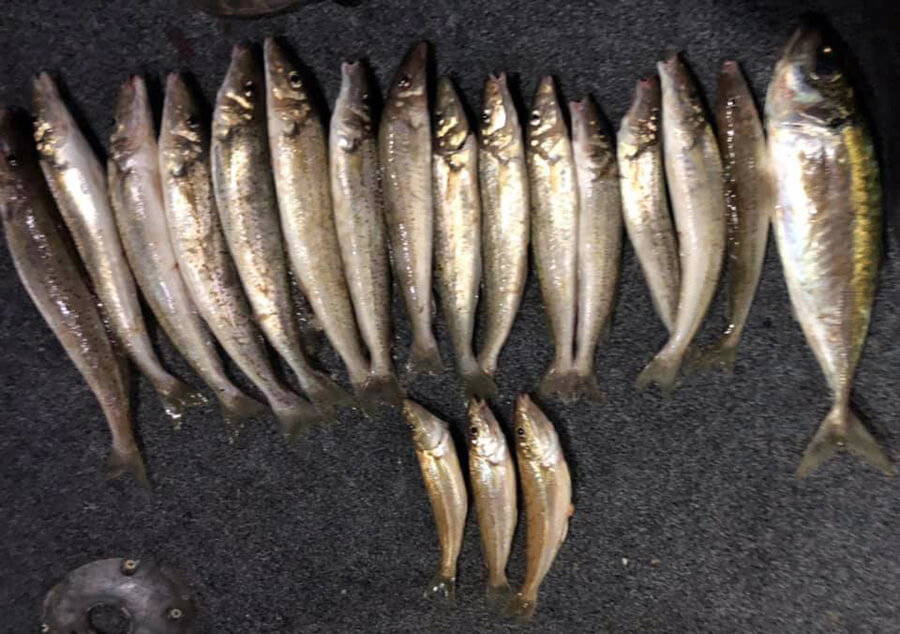 Julian Rennie fished around Tortoise Head and landed a nice bag of whiting using pipis for bait.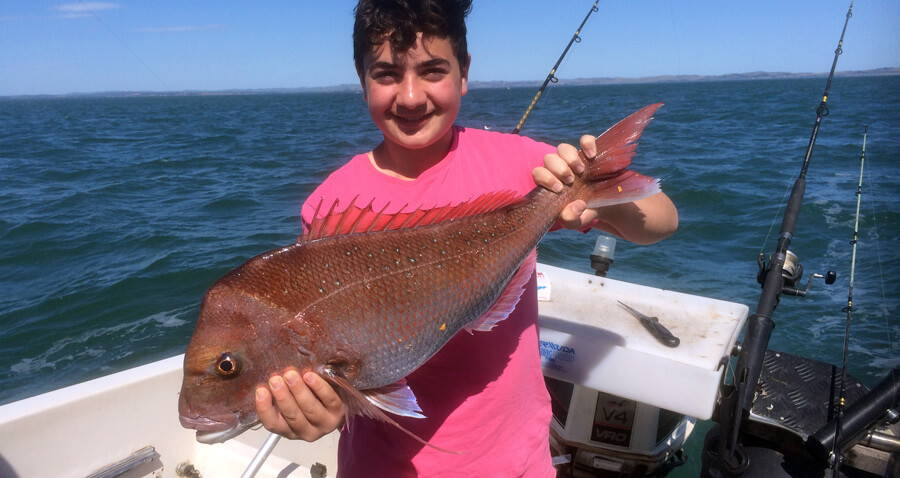 William caught his first ever snapper fishing out from Rhyll this week, love ya work Will!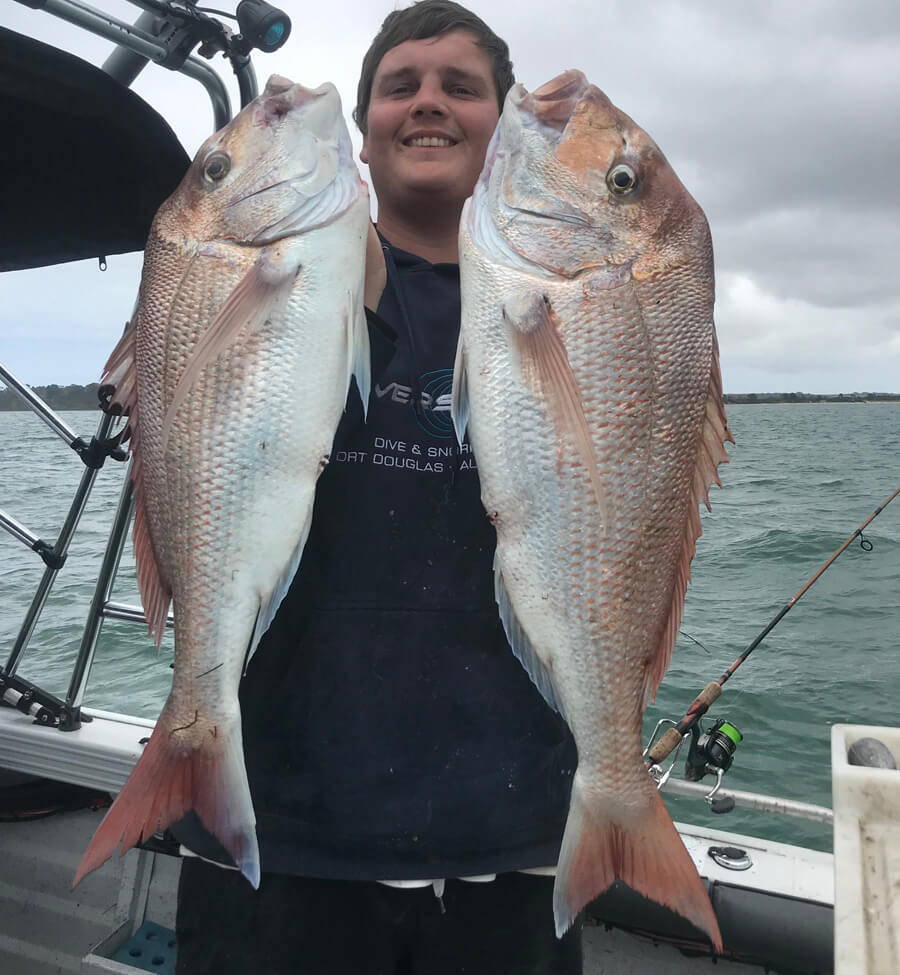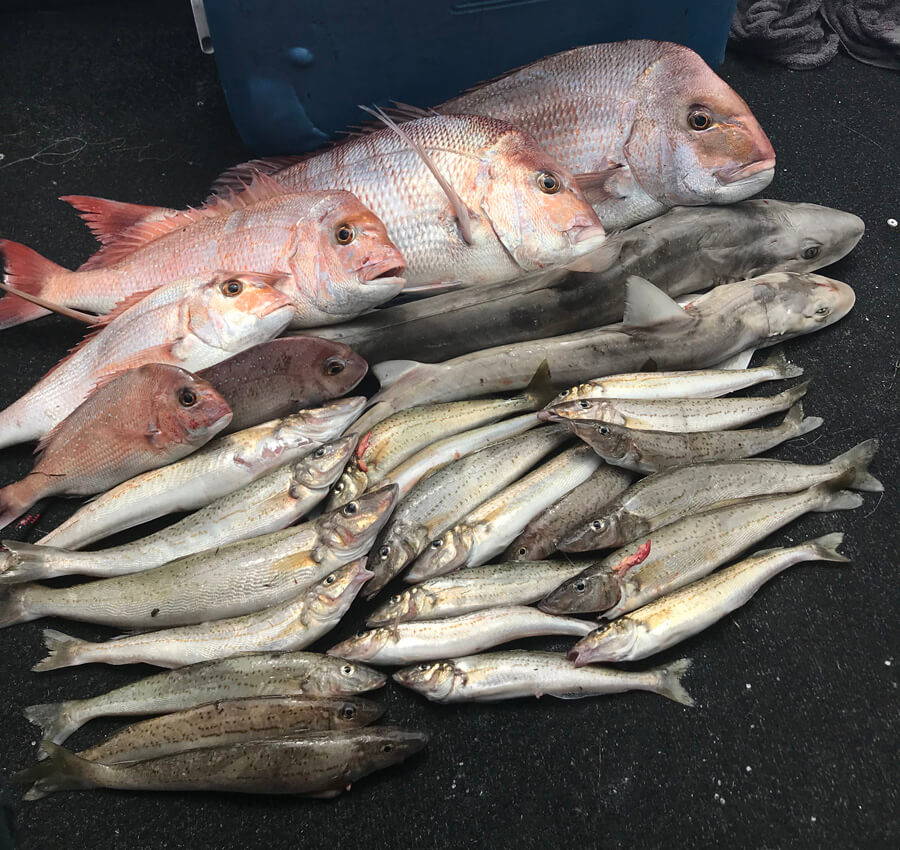 Chris Preston had a cracking session this week fishing out from Observation Point with 4 ripper snapper to 5.9kg, 2 nice gummies and 22 whiting landed.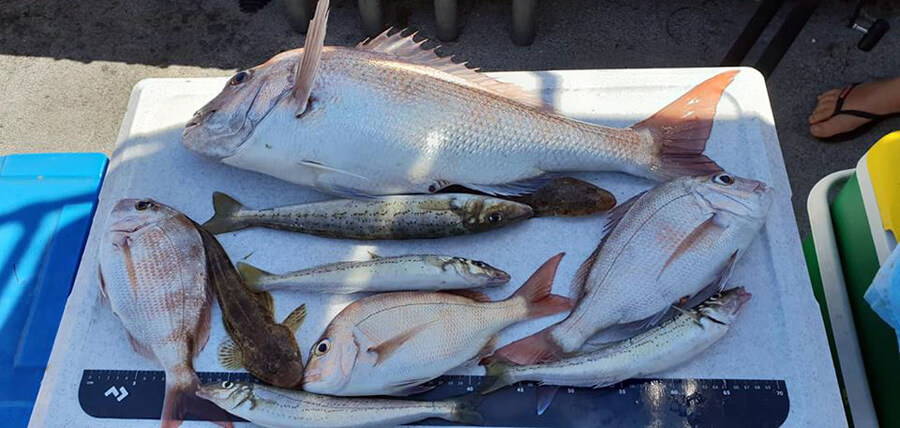 Duane Hill landed a fantastic mixed bag of fish out from Silverleaves in 14 metres with pilchards the bait of choice.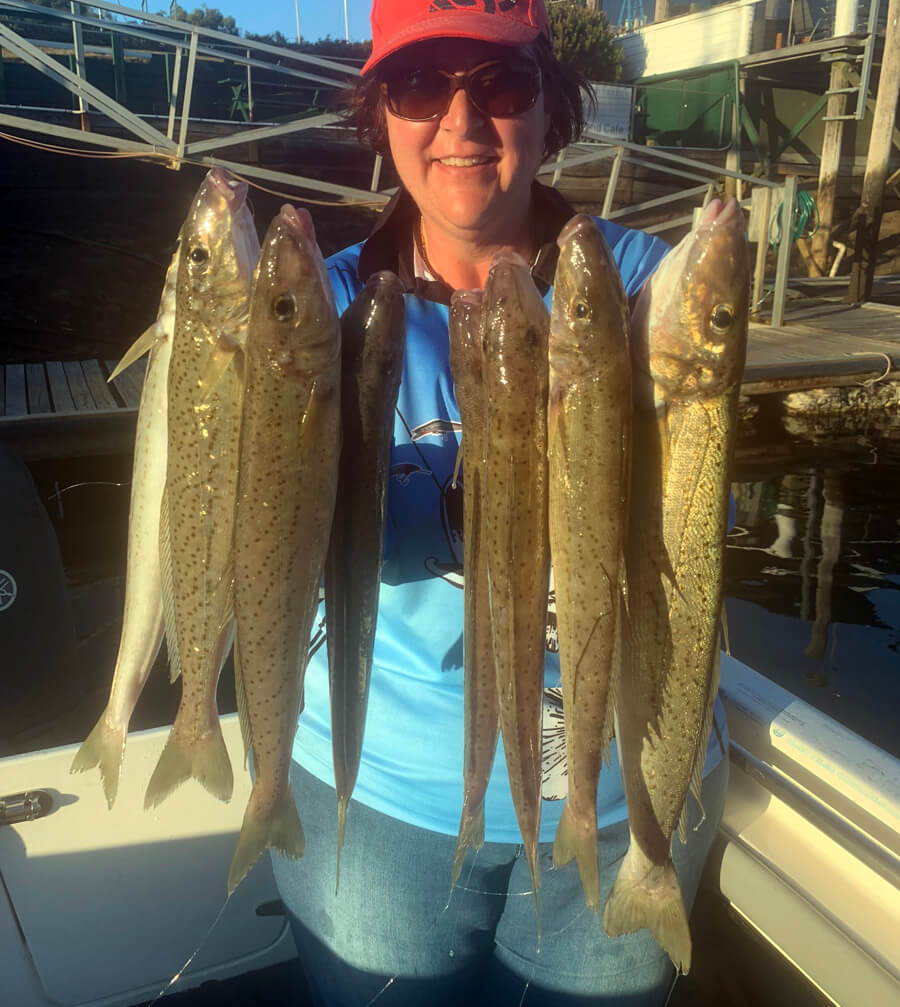 Rosemary Powell fished on Wednesday and landed some beautiful whiting to 47cm fishing deep off Ventnor.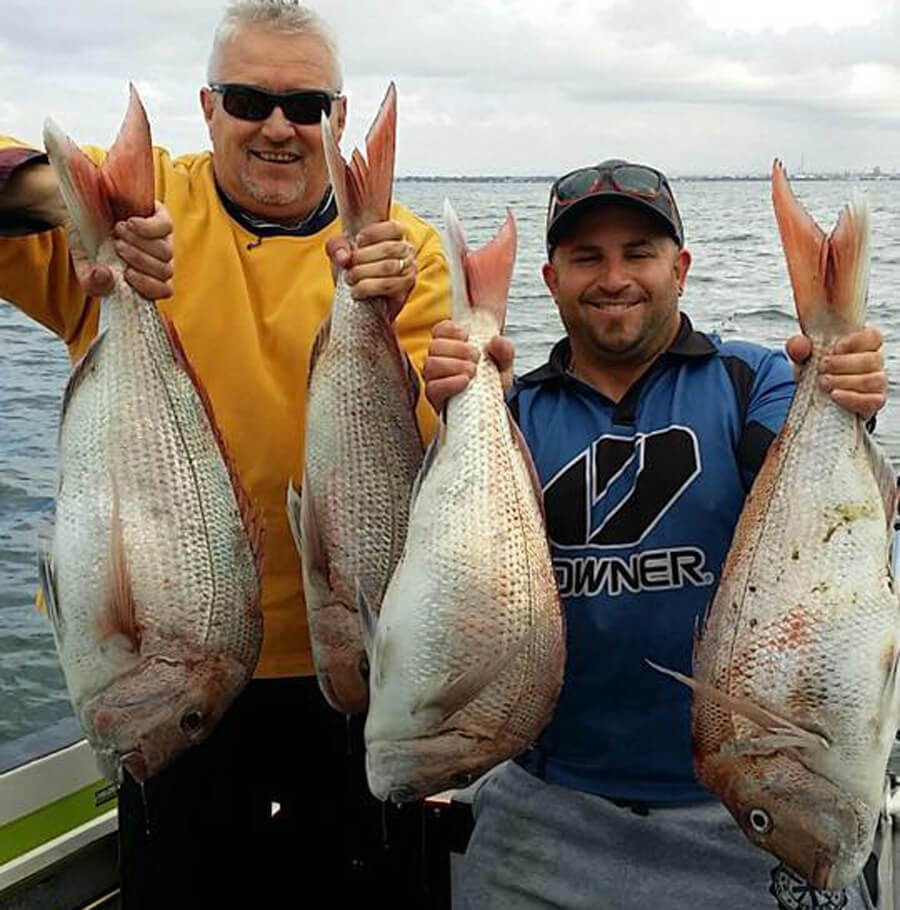 AJ Azzopardi fished out from Black Rock last week landing some cracking snapper in 16 metres.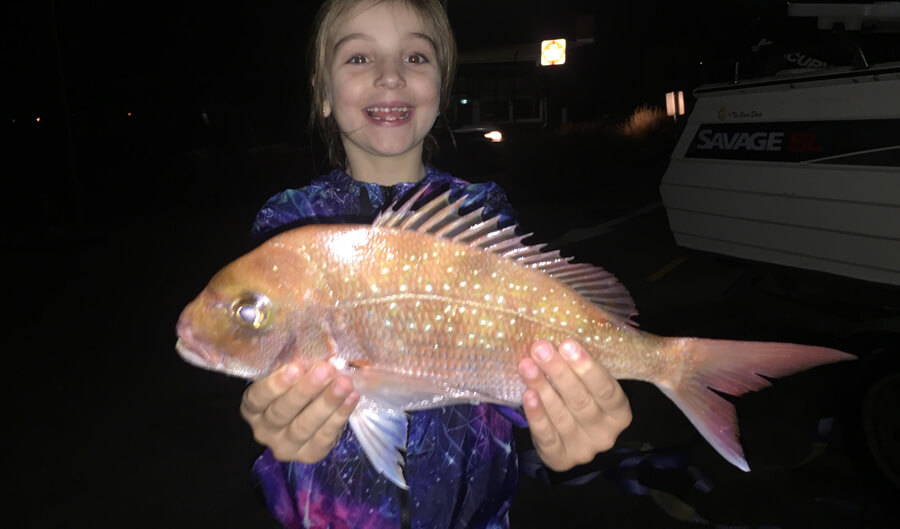 7 year old Klara Nakic landed her first pinky fishing out from Black Rock on Wednesday night.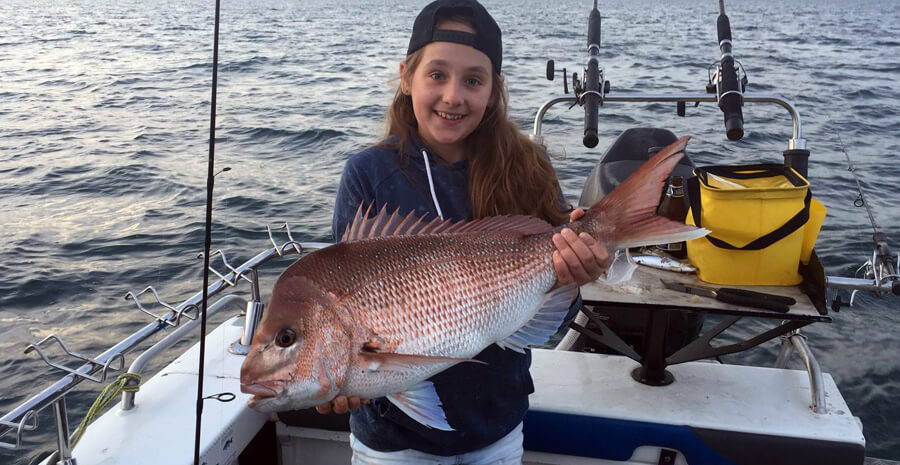 Luke Enriquez took his 12 year old daughter Monique out for her first snapper and landed this beautiful snapper in 16 metres off Carrum on light gear, well done Mon!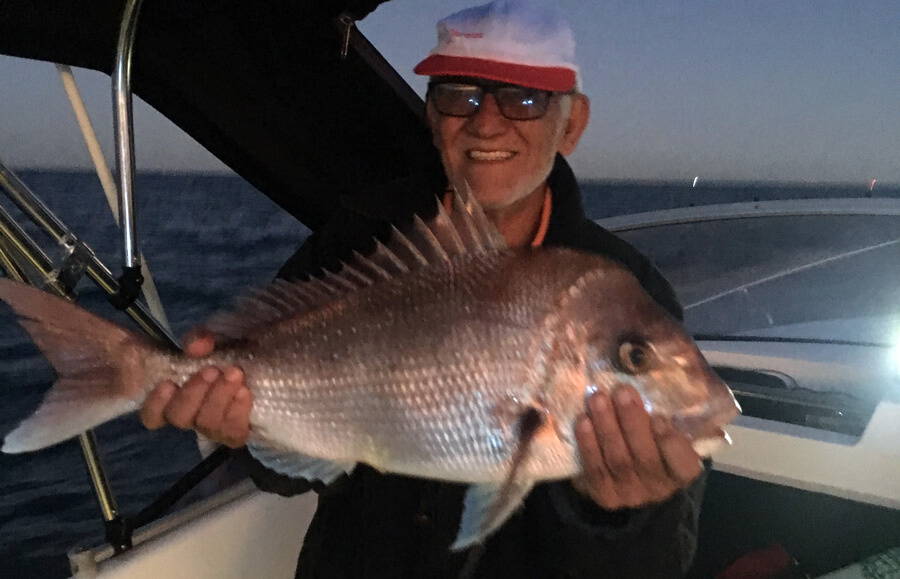 Arthur and his Dad landed this fantastic snapper out from Carrum this week.
Troy and Adam braved the wind and got stuck into some nice snapper to 55cm out from Carrum in 18 metres with pilchards doing the damage.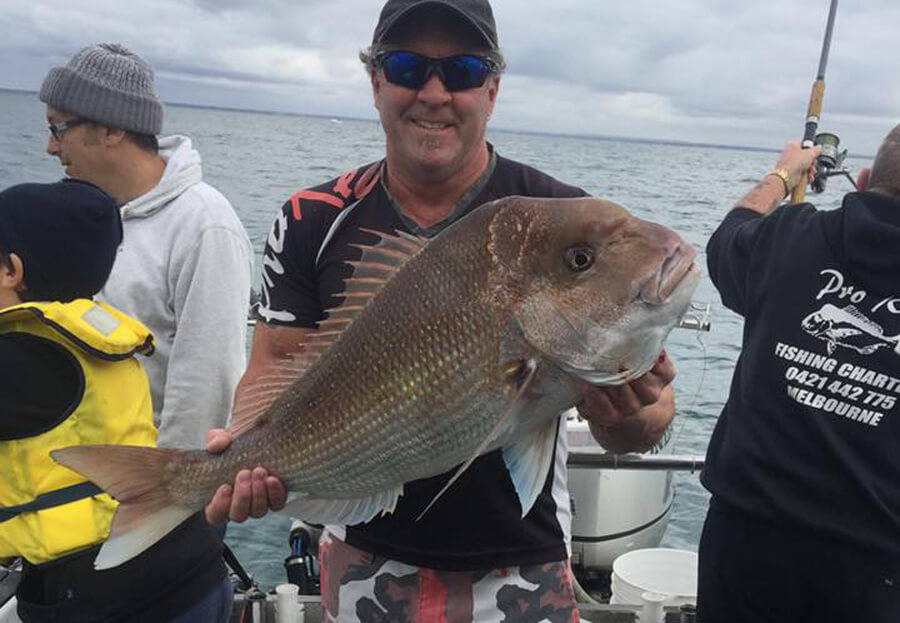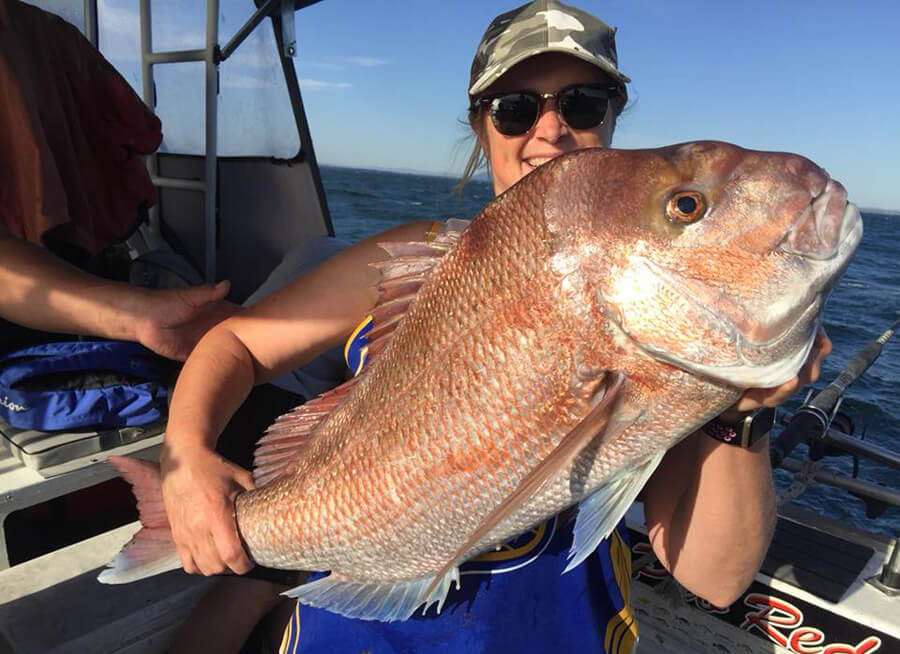 Jayson Turner from Pro Red Fishing Charters has had a thumping week on the snapper with his customers landing some quality fish fishing out from Carrum.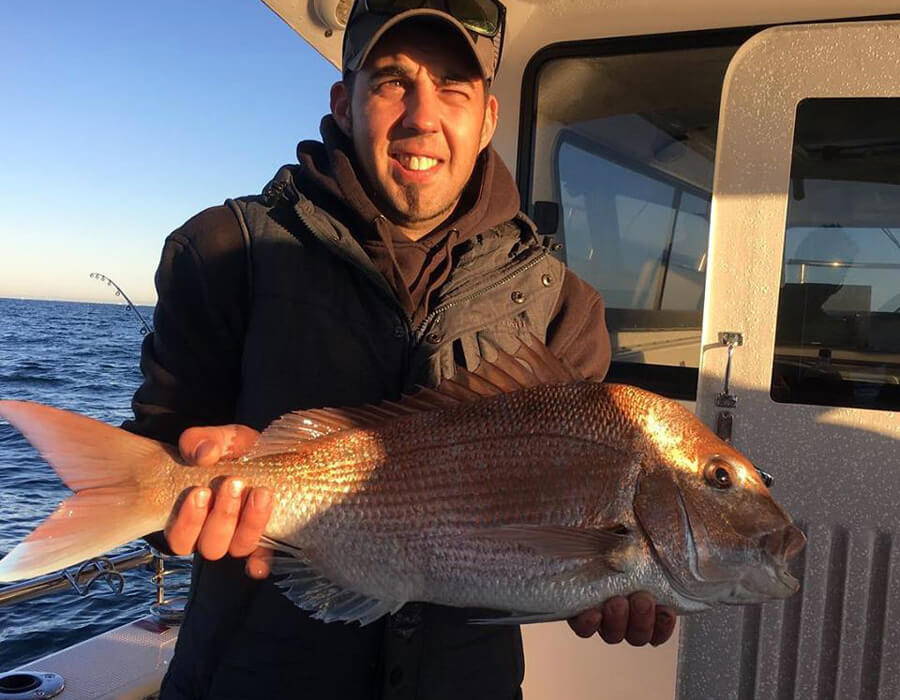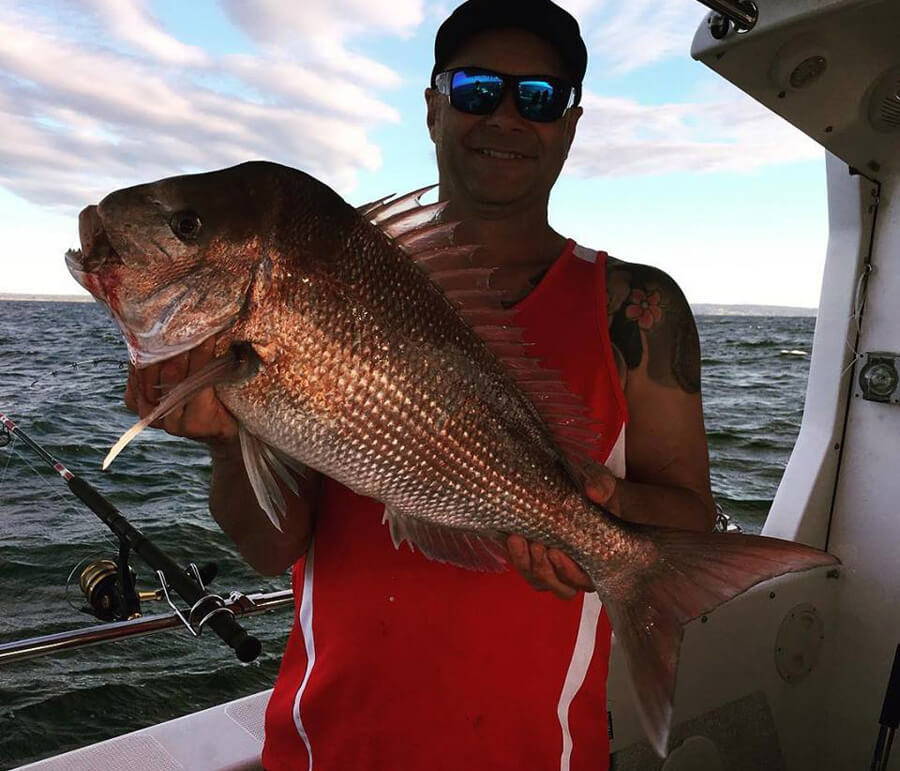 Simon Rinaldi from Red Hot Fishing Charters had some red hot action on the snapper with his customers landing some fantastic numbers and nice sized snapper.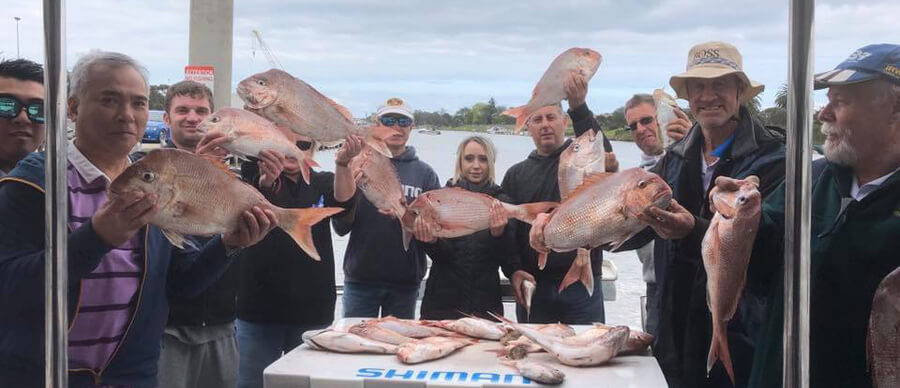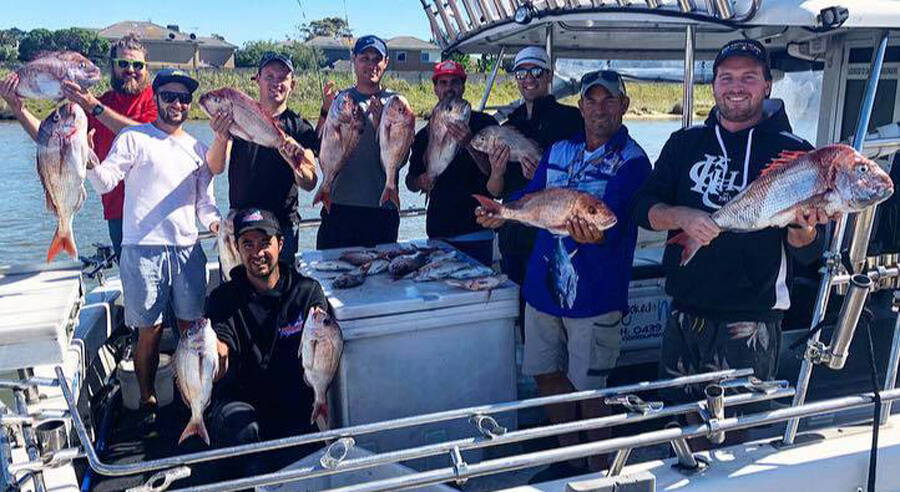 Dylan and Rob Mizzi from Sharkmen Fishing Charters had a good week on the snapper this week landing some fantastic fish for their customers.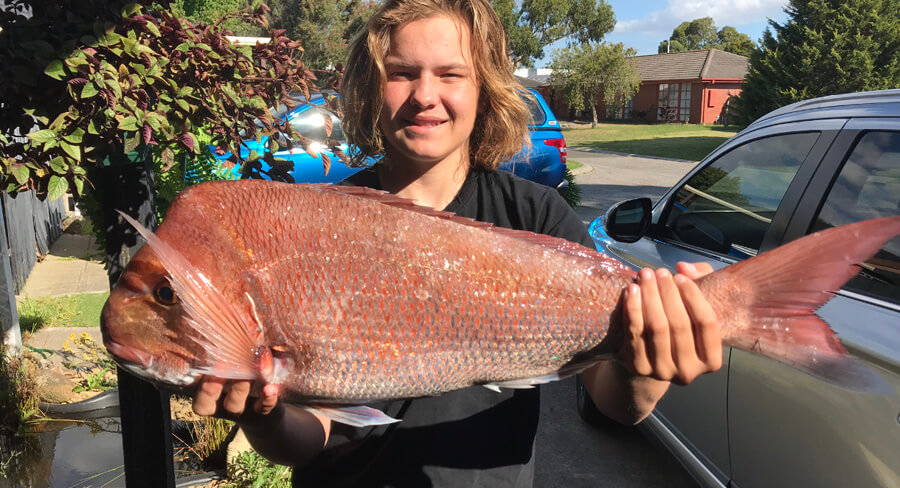 Liam Gyurcsik landed his first snapper in Port Phillip Bay out from Seaford this week.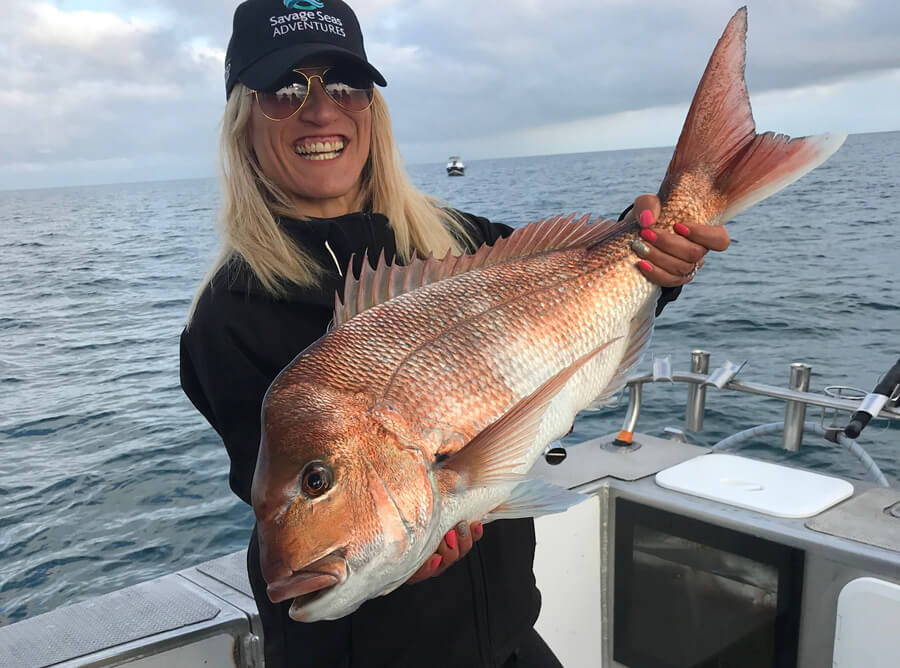 Sandra landed her first ever snapper, a cracking 5.1kg fish caught out from Frankston.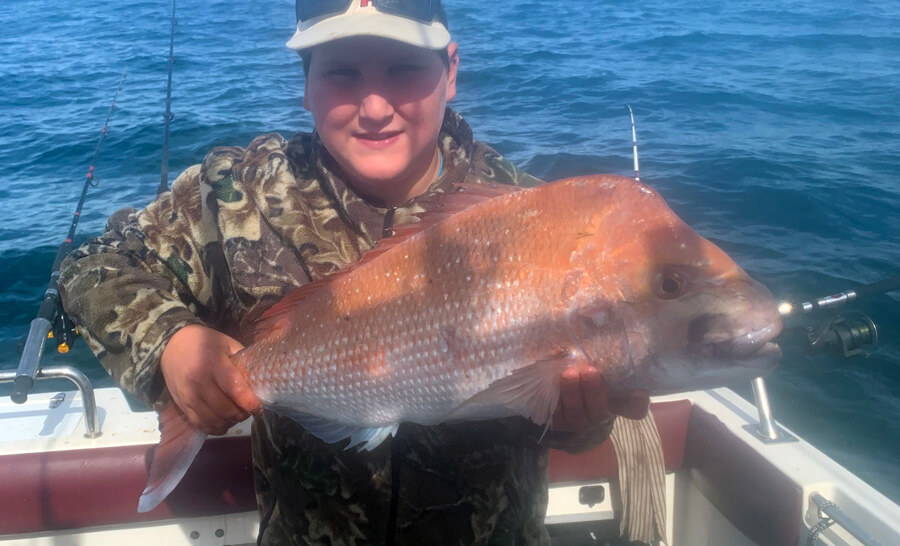 Thomas Farrugia landed this ripper snapper fishing out from Frankston in 14 metres on silver whiting.
Ryan Strawbridge fished with a mate out from the Quest building at Frankston and landed 4 fantastic snapper to 80cm on silver whiting and pilchards.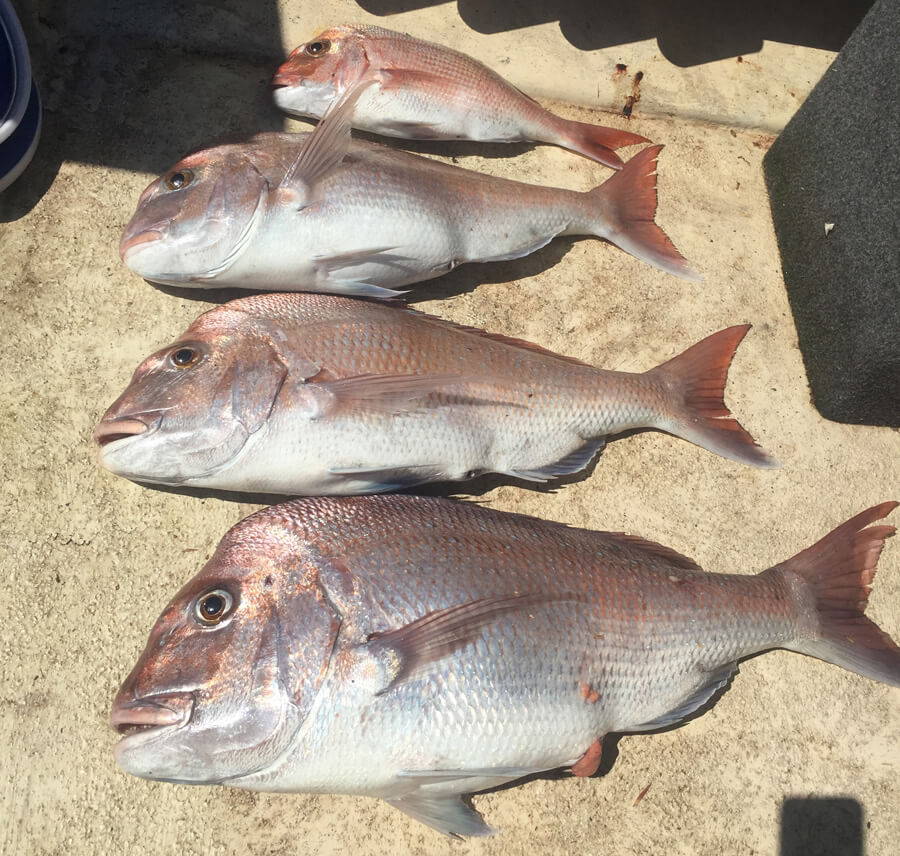 Michael Voet fished in 15 metres out from Frankston this week and landed some solid snapper.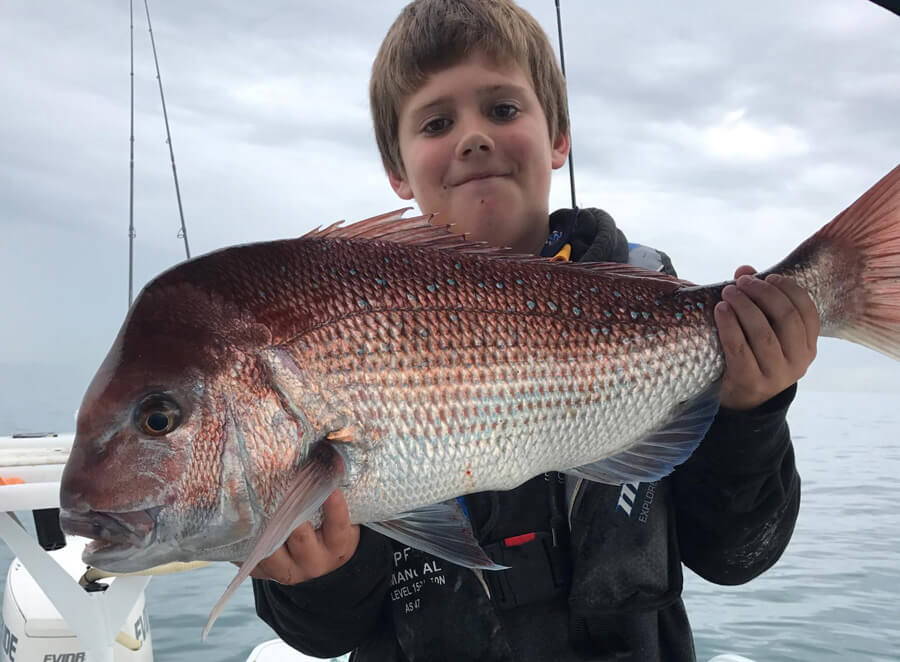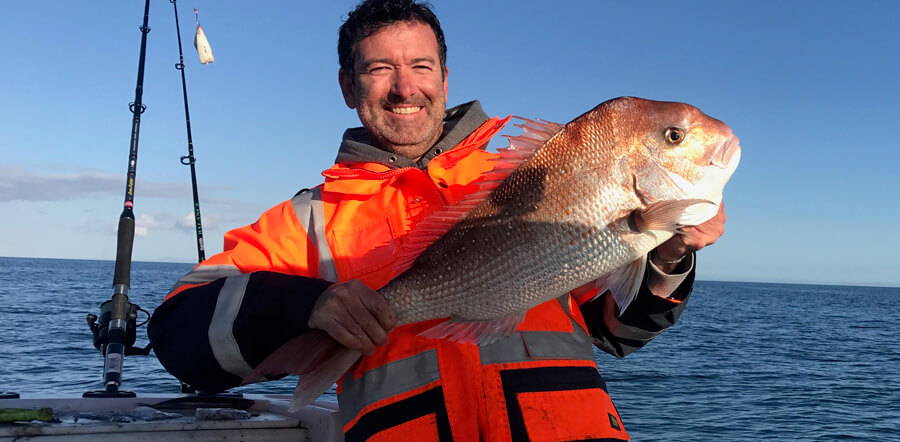 Kade Thornhill and Adam Owens have had some fantastic success fishing out from Mt Eliza in 16 metres with pilchards being a stand out bait.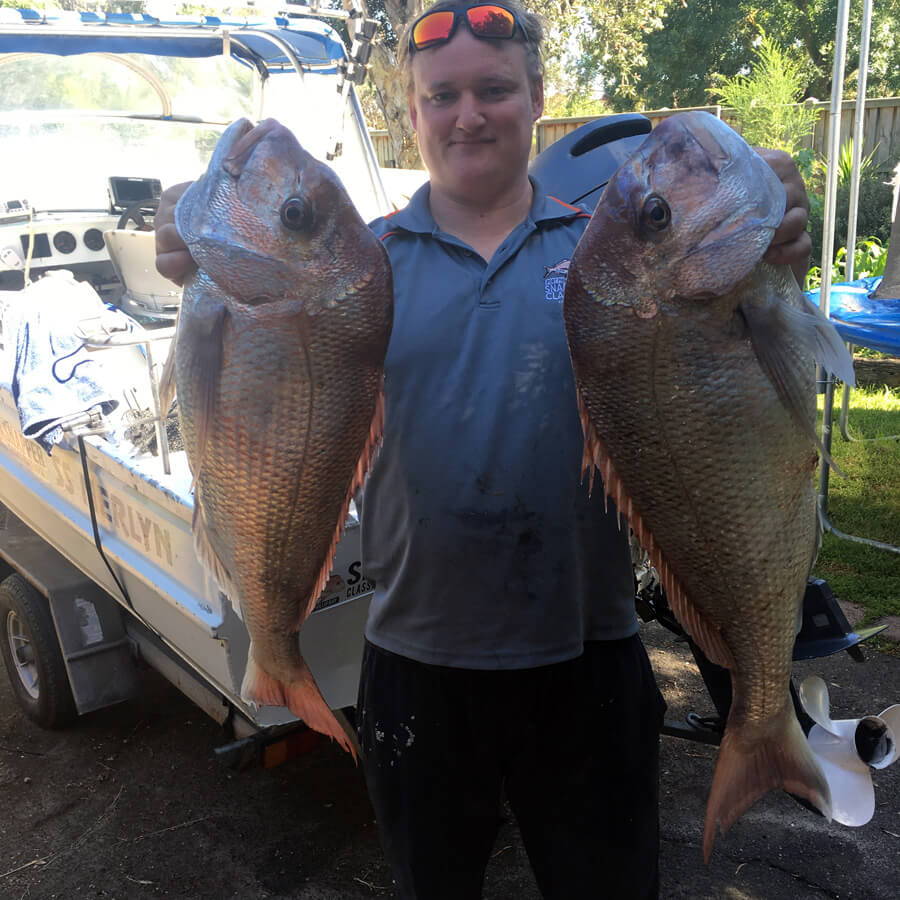 Aiden Duke landed 2 cracking snapper to 6kg out from Mt Eliza in 18 metres with both silver whiting and pilchards being the baits of choice.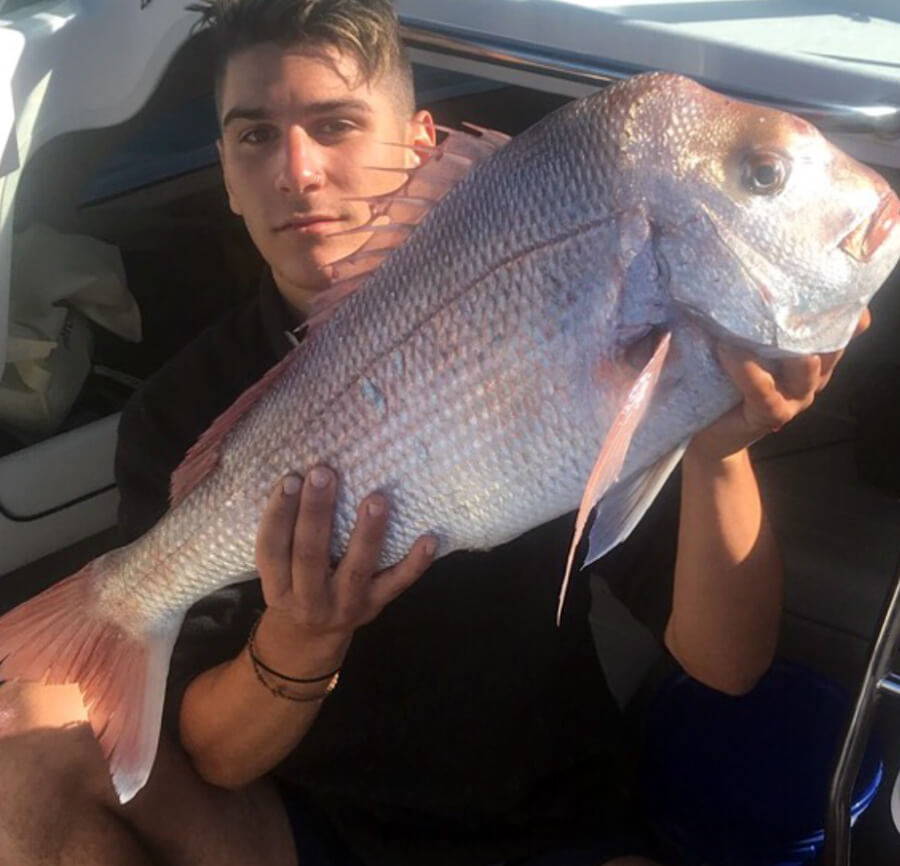 Sammy caught this beautiful snapper in 19 metres out from Mt Eliza on Saturday.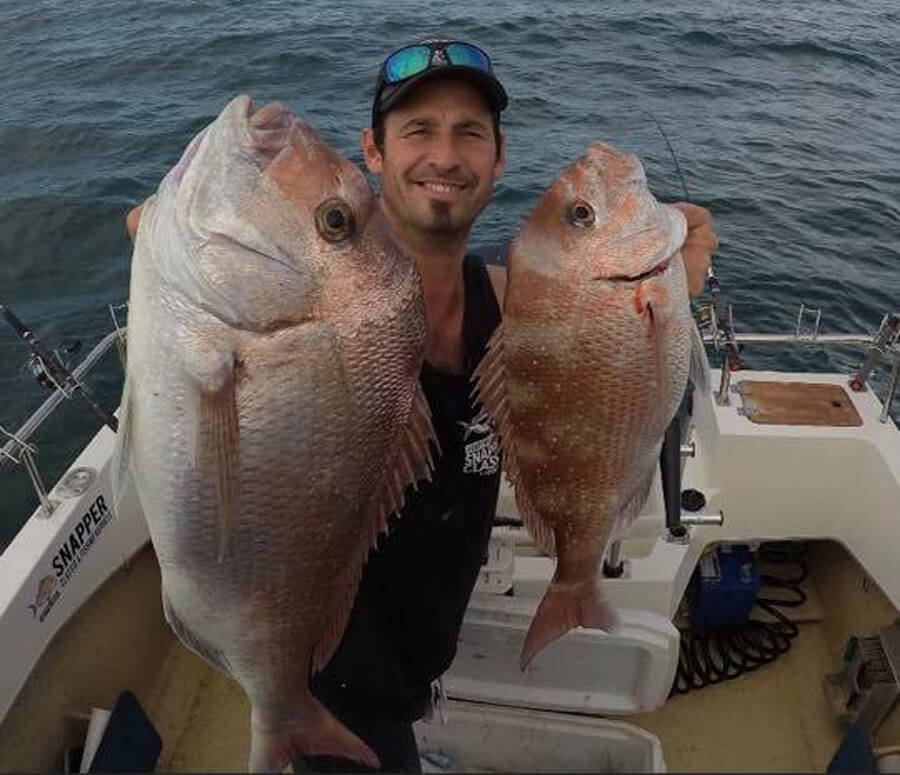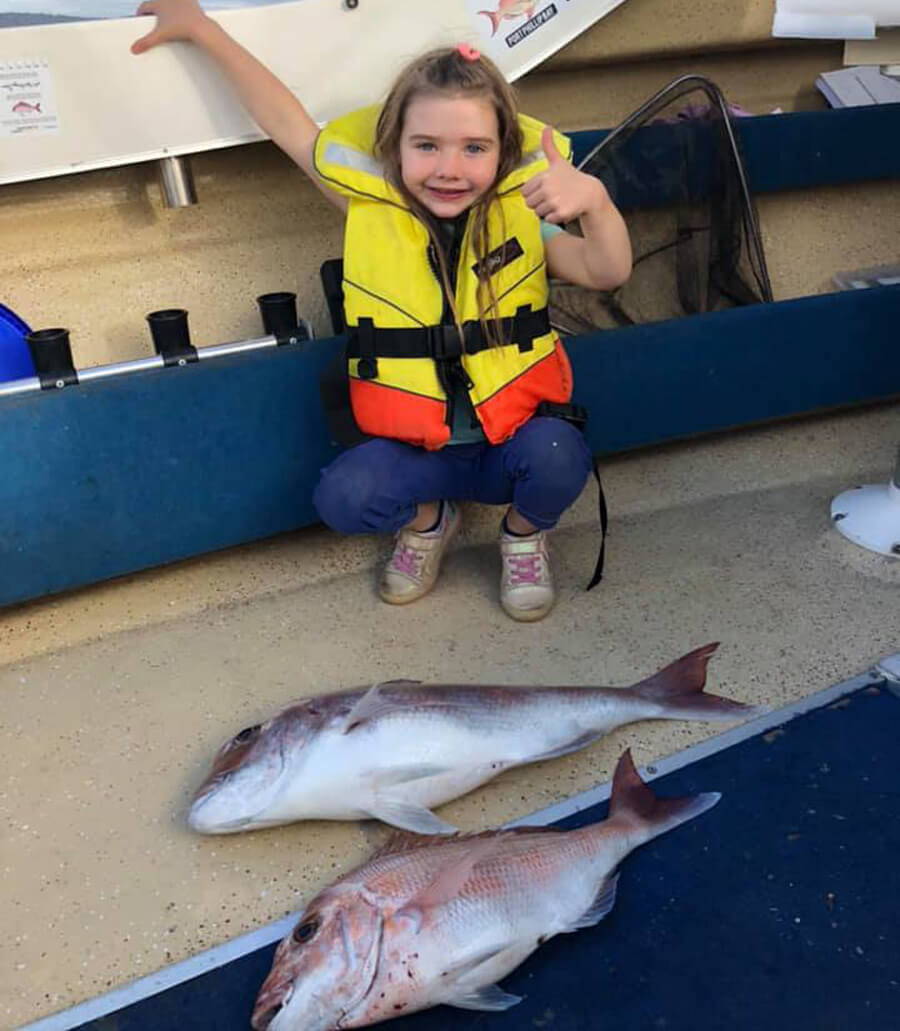 Julian Rennie took his daughter Taylor out for a session on the reds out from Mt Eliza and helped her land her first snapper of as well as a nice 2kg model on silver whiting in 18 metres.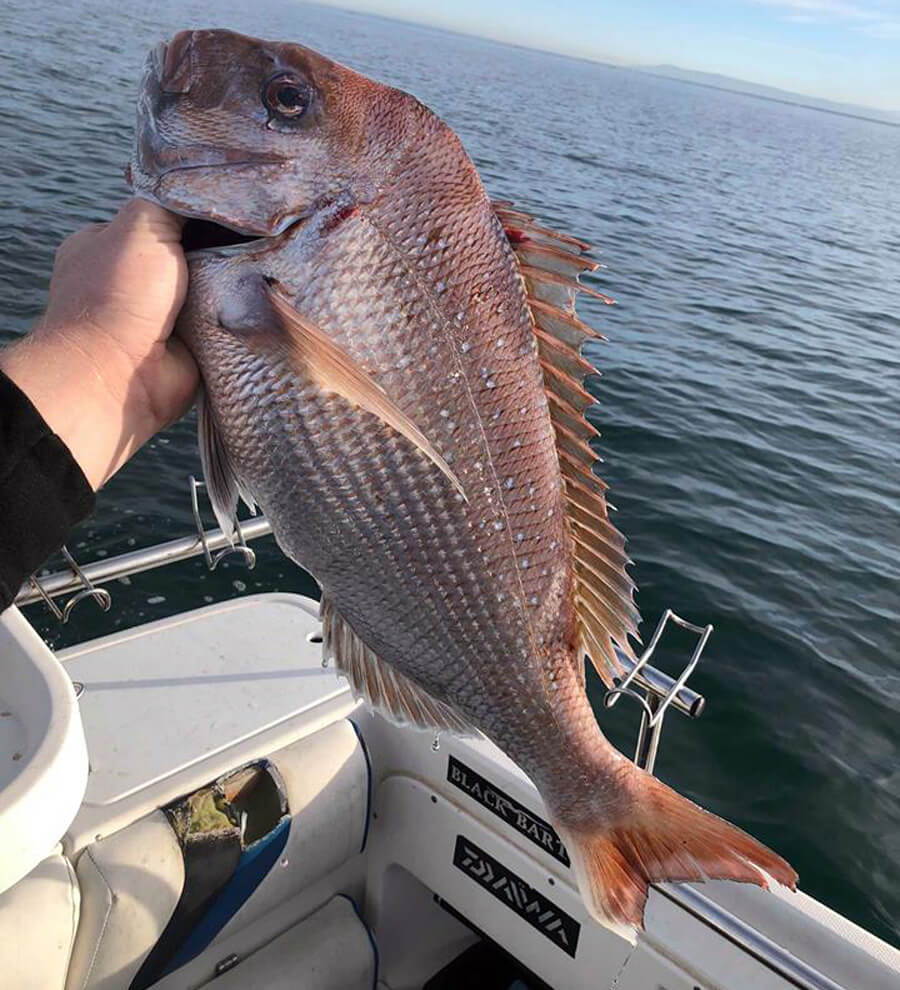 Staff member Jeremy De Haan fished out from Mt Eliza in 16 metres and landed 2 nice snapper on silver whiting and snatcher rigs.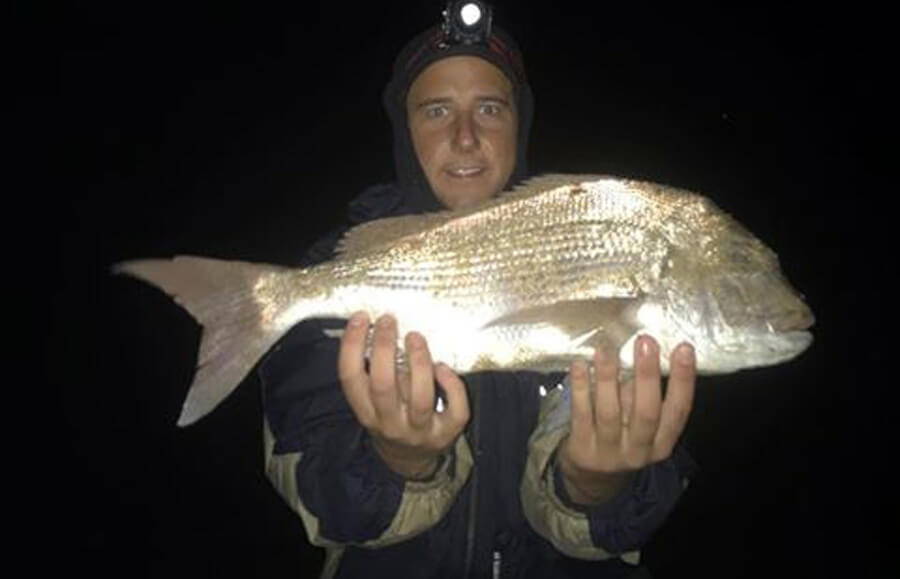 Tommie Pipella landed this nice snapper land based fishing at Mornington this week.
Mo had a great session on the whiting out from Rye last week with a few nice flatties landed as well.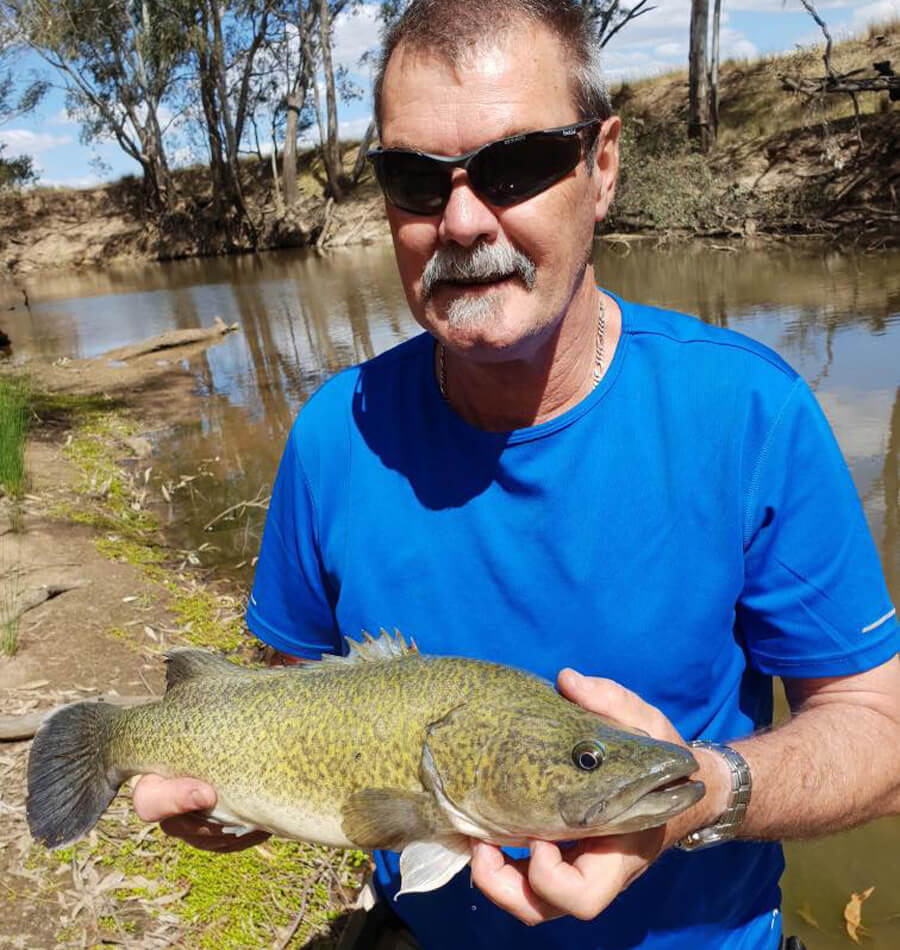 Staff member Adam Ring and his father Trevor hit the Broken River to chase some cod and Trevor nailed this fantastic Murray cod, well done!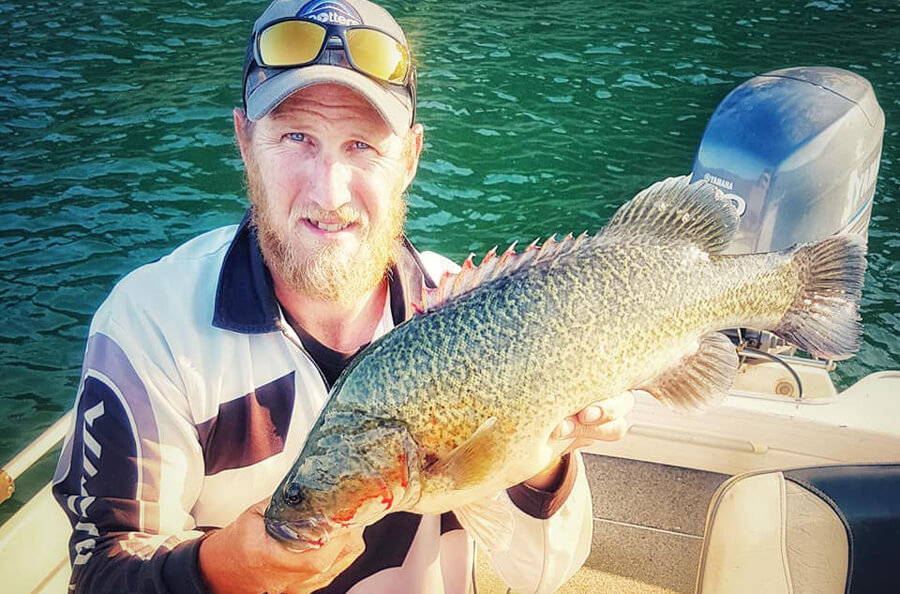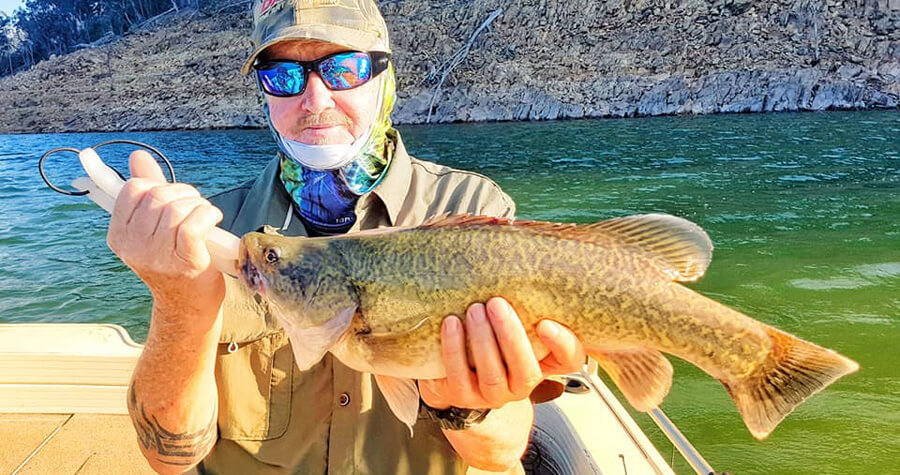 Jarrod Biles had a bitter sweet session at Lake Eildon on the weekend with a number of nice Murray cod caught and a combo lost to a ripper cod.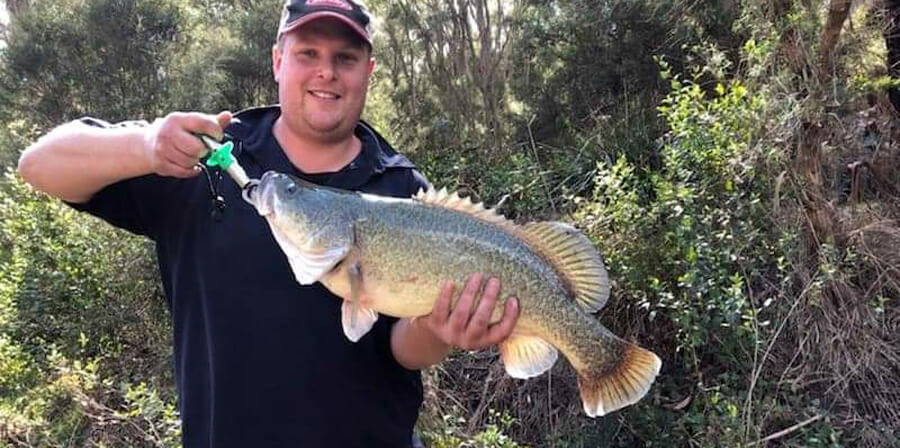 Daniel Pratt opened his cod season with this lovely 70cm Murray cod caught from the Yarra around Warrandyte.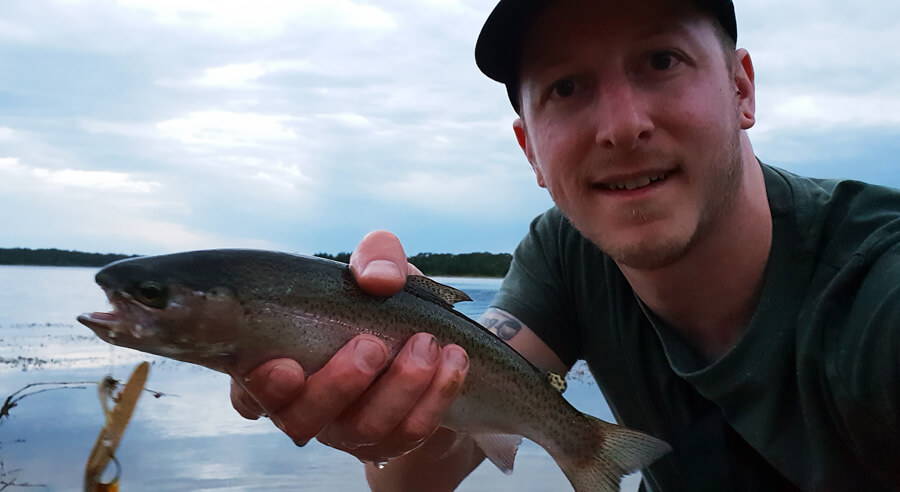 Staff member Brendon Cunningham fished at Devilbend Reservoir targeting EP's but found the trout to be more active landing some nice rainbows using pink tassie devils.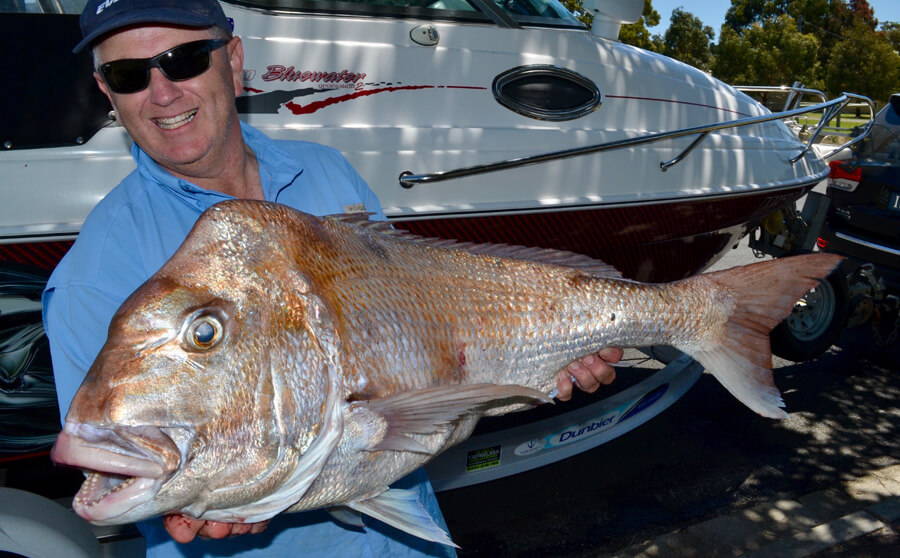 Peter Ferguson landed his new PB snapper fishing at Port Welshpool this week weighing in at 10.63kg, well done Pete!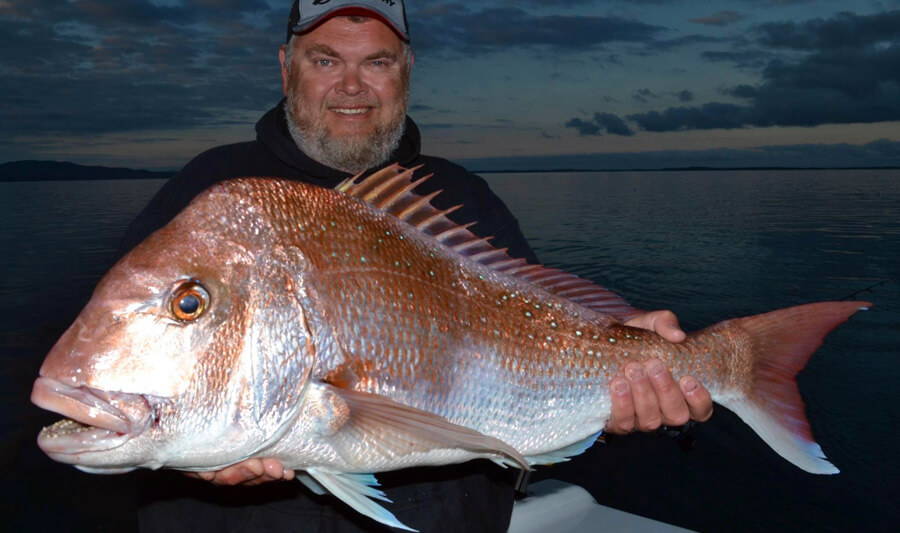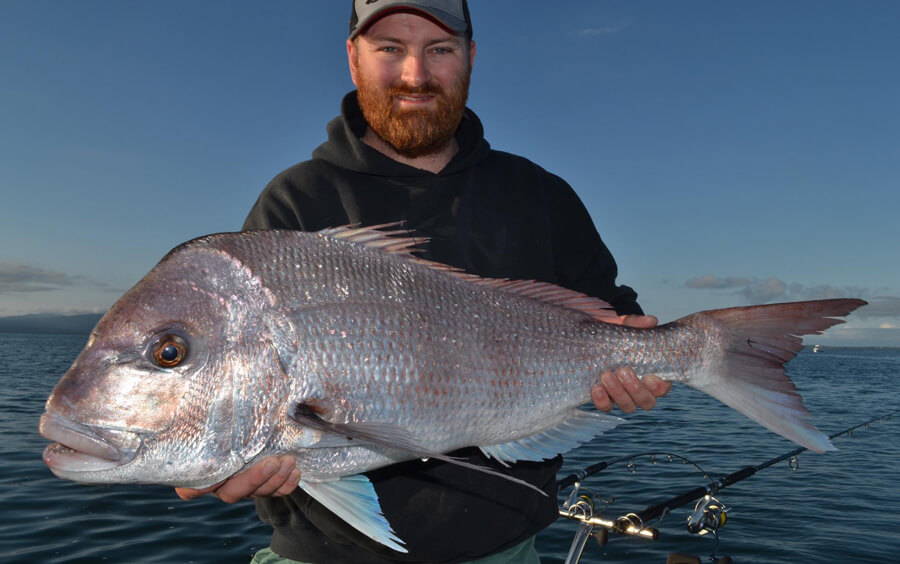 Brendan Wing and Dave Standing fished at Port Welshpool on the weekend and landed some quality snapper to around 8kg.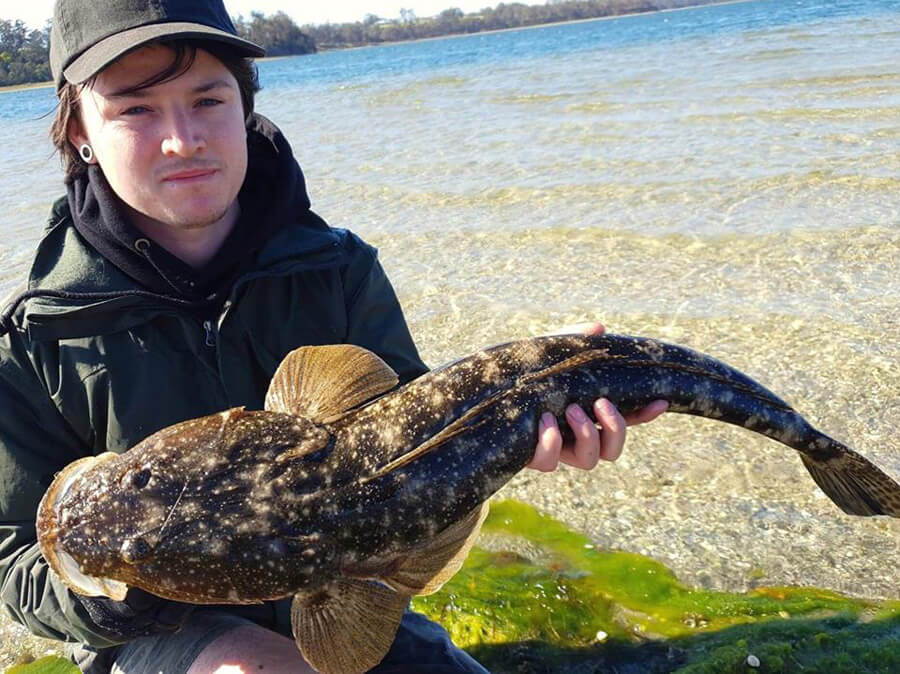 Daniel Jewson landed this cracking dusky flathead fishing at Lake Tyres on the weekend.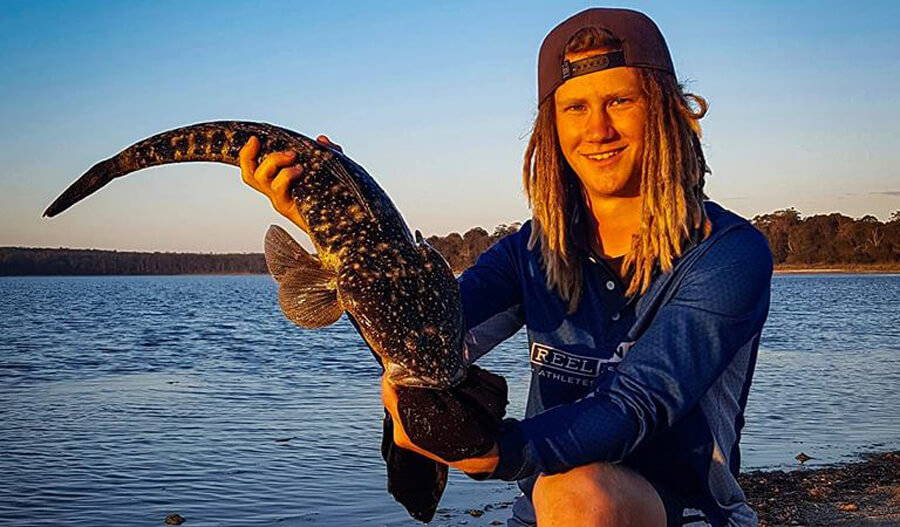 Tyler Hotchkin had a quick flick at Lake Tyres on the weekend landing this beautiful dusky.
With the big duskies firing up now is the time to stock up on some new Squidgies Bio Tough soft plastics.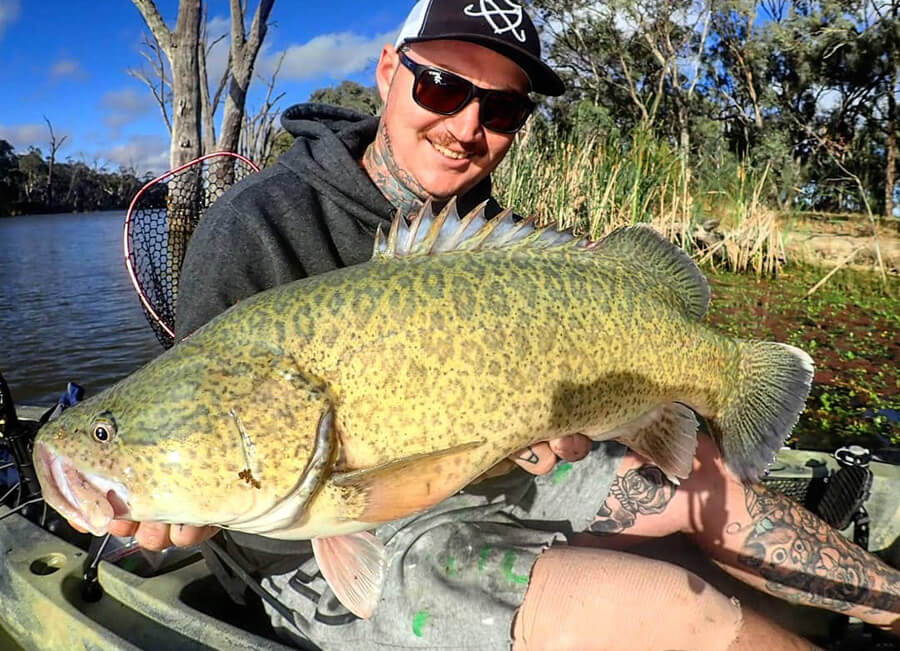 Regular customer Daniel Griffin fished from his kayak around Moama for Cod opening and landed this cracking Murray cod.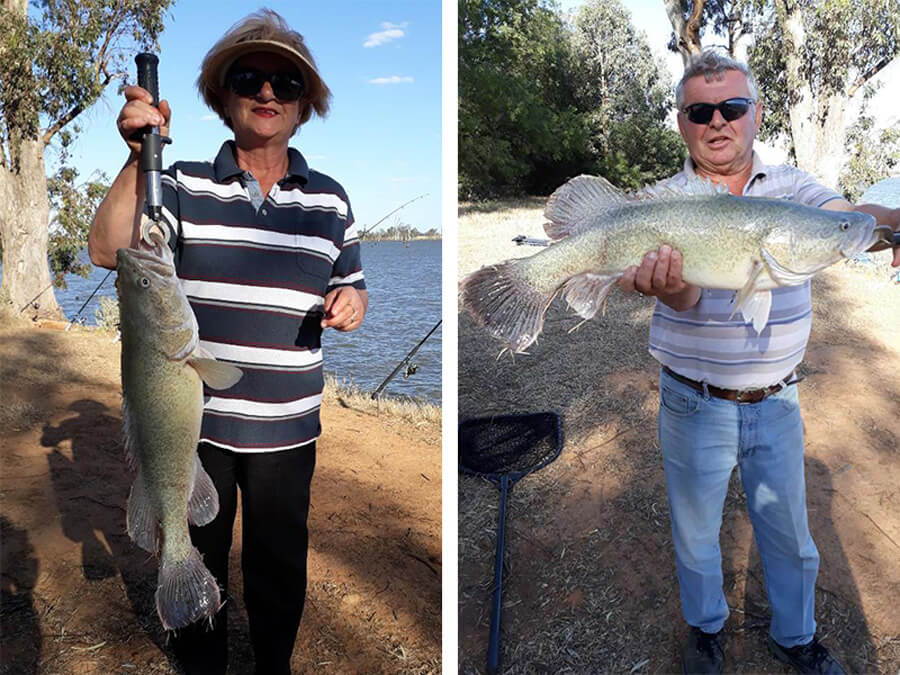 Peter and Ilona Szitas landed a couple of fantastic cod over the weekend fishing at Lake Mulwala, their biggest was 71cm.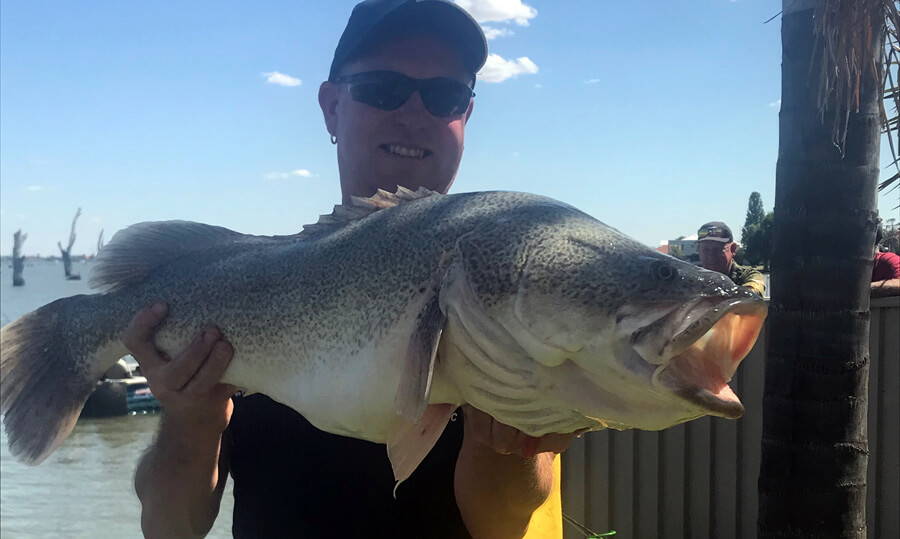 Mick Jones landed this cracker of a cod using a cocktail of worm and shrimp for bait, the fish measured 88cm.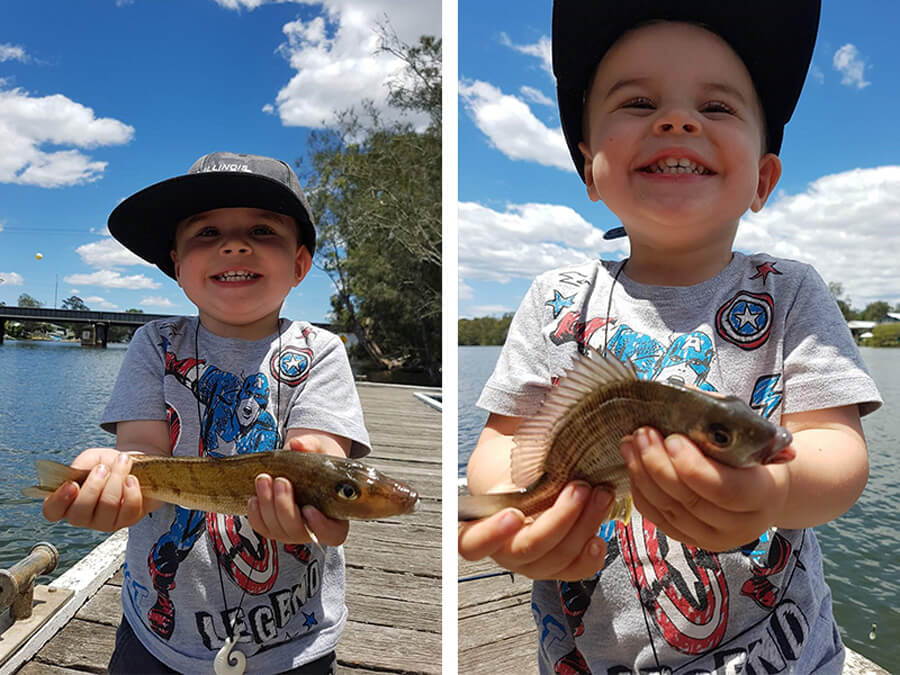 2.5 year old Vinnie Parkinson fished with his dad at Dora Creek in New South Wales and had a ball.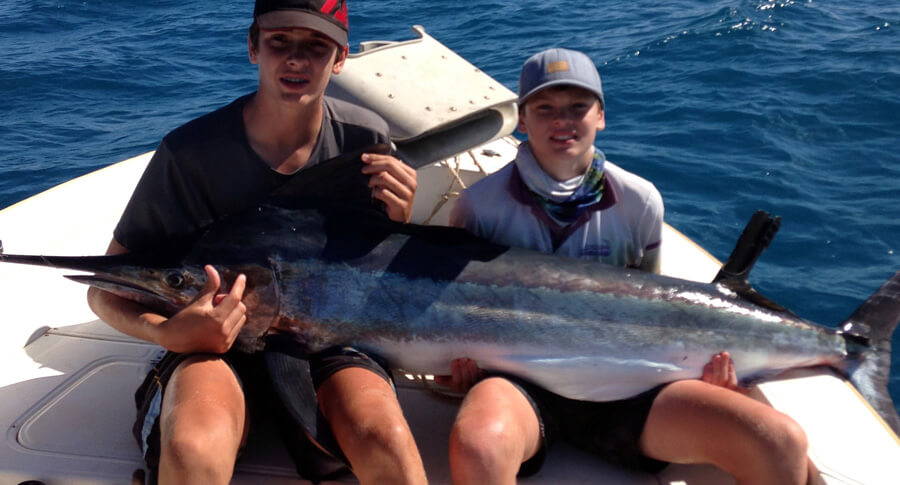 Jackson Burzacott landed this fantastic marlin fishing off Flying Fish Point.
IFISH WITH TACKLE WORLD SERIES 13
TALKING FISHING - C31 TV - TUESDAYS @8.30PM
Catch "Talking Fishing" on Melbourne's C31 TV (CH44) at 8.30pm each Tuesday night. Staff members David Kramer and Adam Ring together with Steve "Trelly" Threlfull host Australia's only "Live to Air" fishing television program at this prime time-slot. Put Tuesday night's at 8.30 away in your weekly diary of TV shows to watch!
Spain leads the world in cork production.

Good Luck with your fishing and stay safe on the water,

The TEAM at Tackle World Cranbourne & Mornington