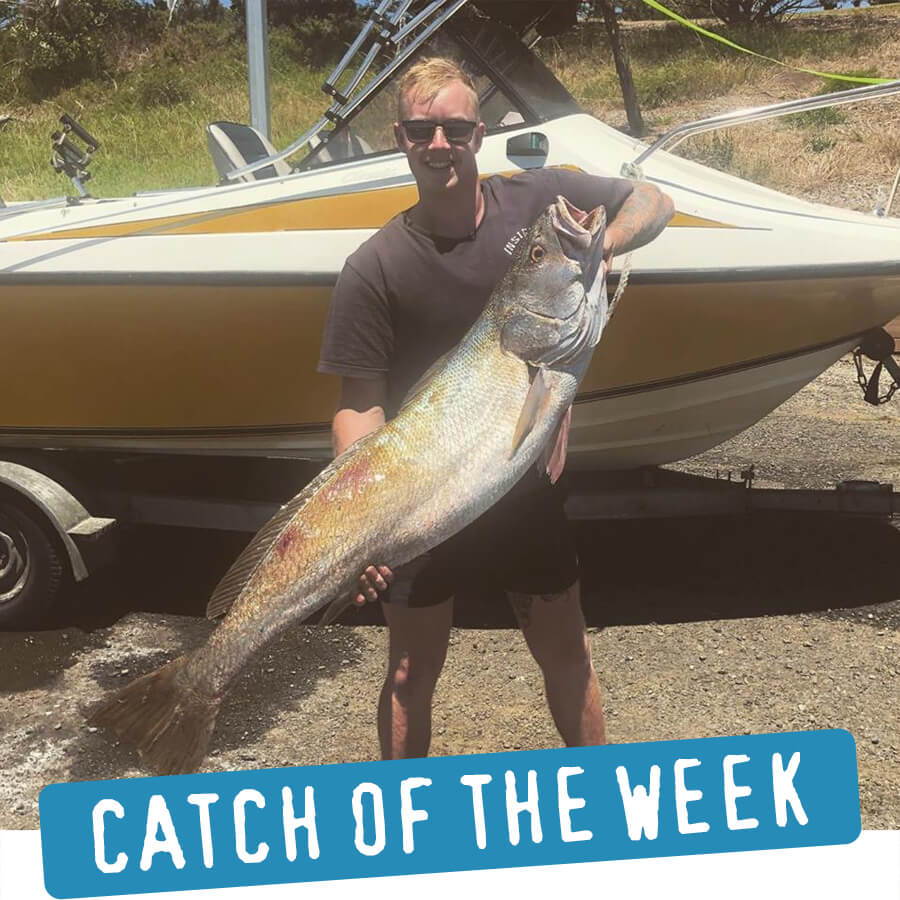 Congratulations to Joey Davidson on his 135cm mulloway landed off Corinella, you are this weeks catch of the week.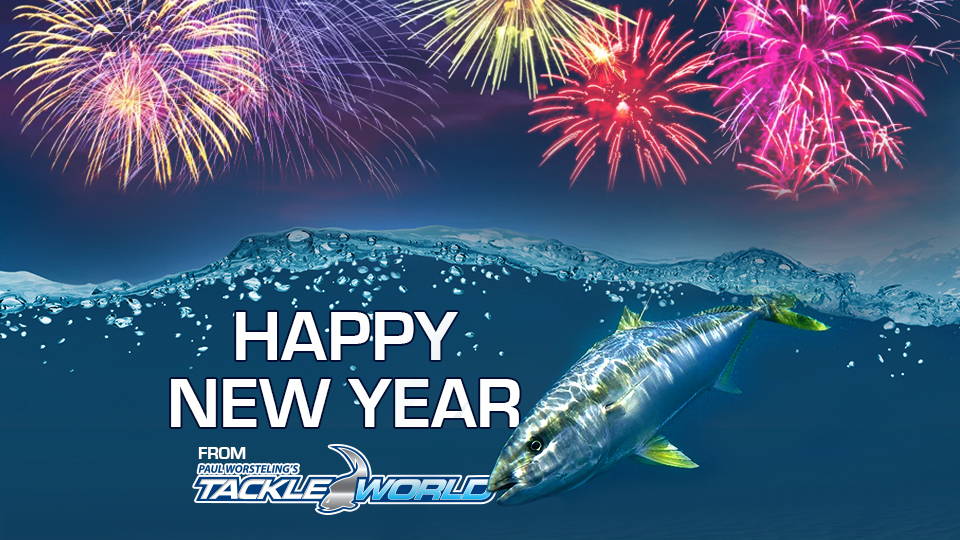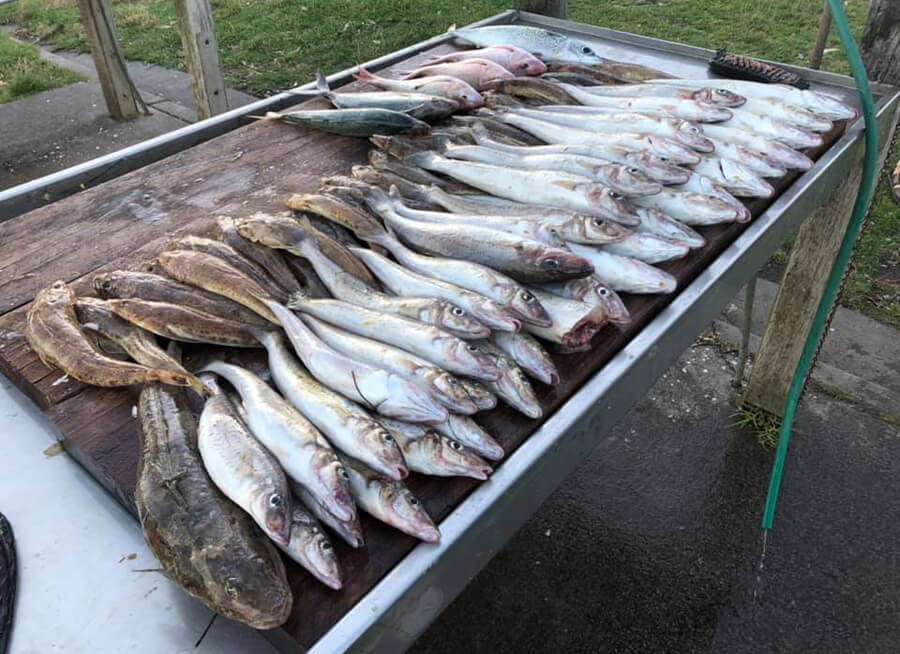 Mario Dugonjic headed out on Western Port with a couple of mates on Sunday and managed a solid bag of whiting in 16 metres with pipi and squid cocktail being the ideal bait.

Steve Johnson from Ace Fishing Charters had some fantastic whiting brought aboard by their customers last week.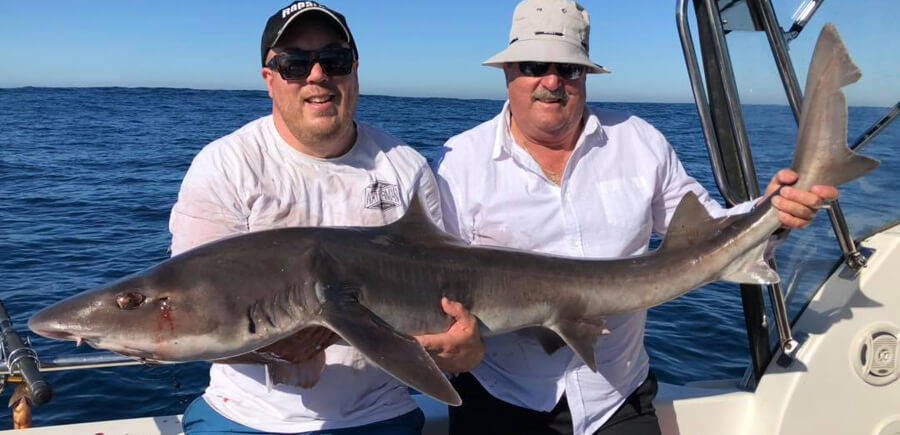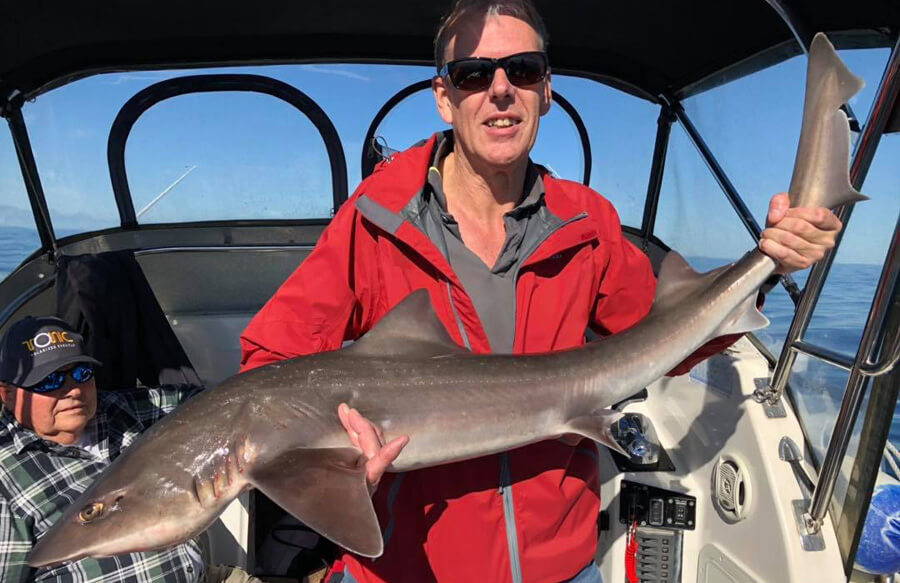 Shaun Furtiere from Think Big Fishing Charters had a ripper morning on the gummies with his customers Michael and Phil on Sunday with the biggest going 20kg+. On Saturday Shaun also helped his customers to find some fantastic sized gummies for their Christmas lunch.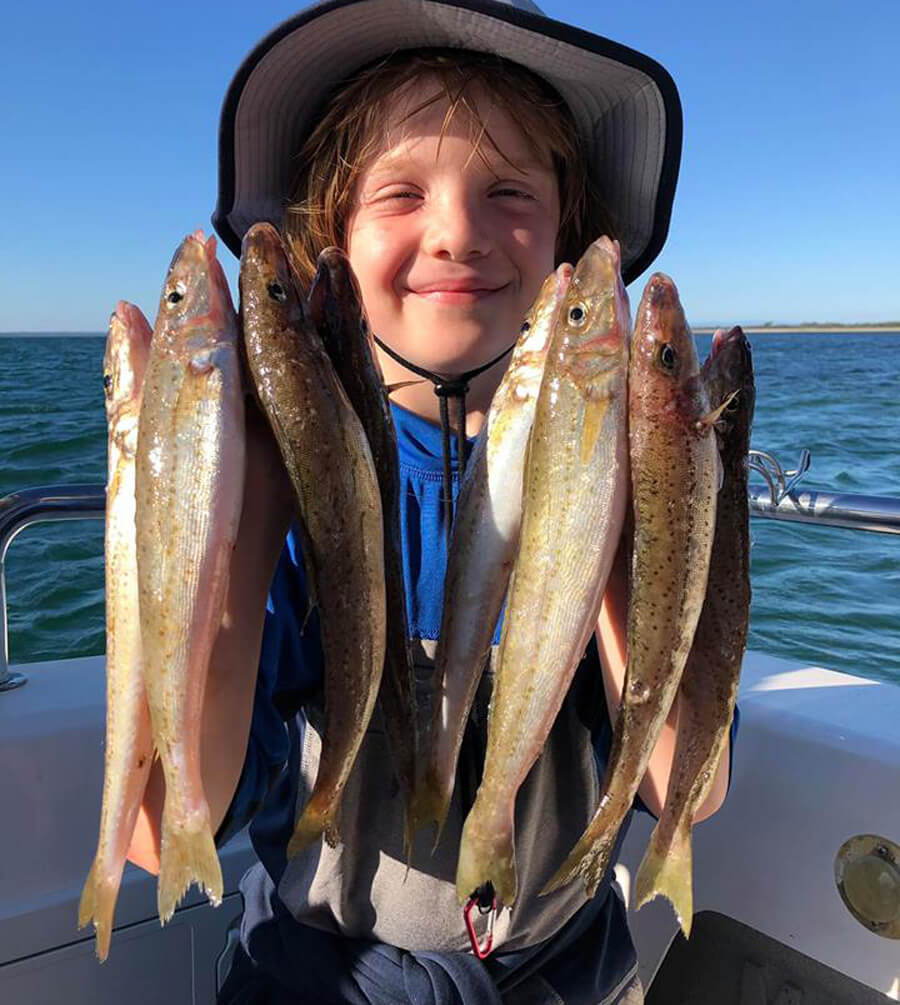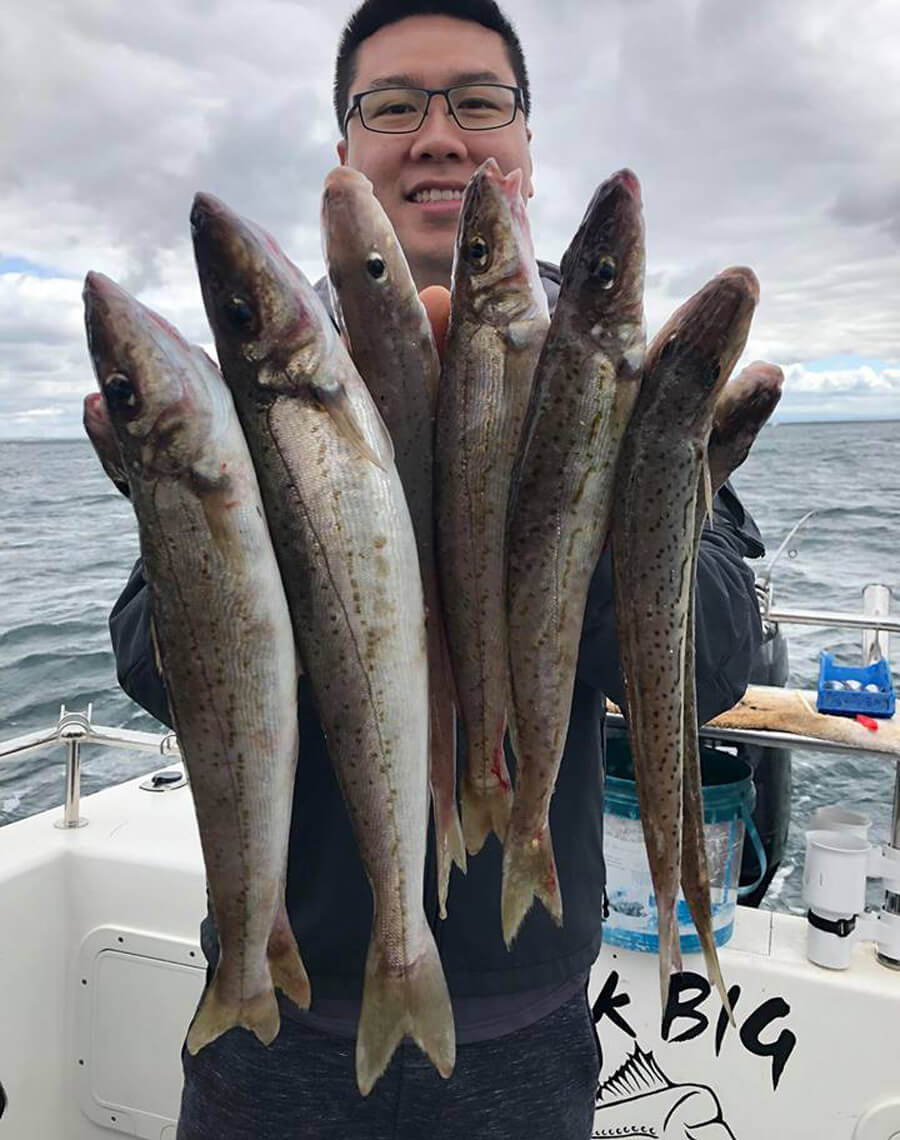 Shaun Furtiere got into the whiting with his customers last week with good numbers found for his customers.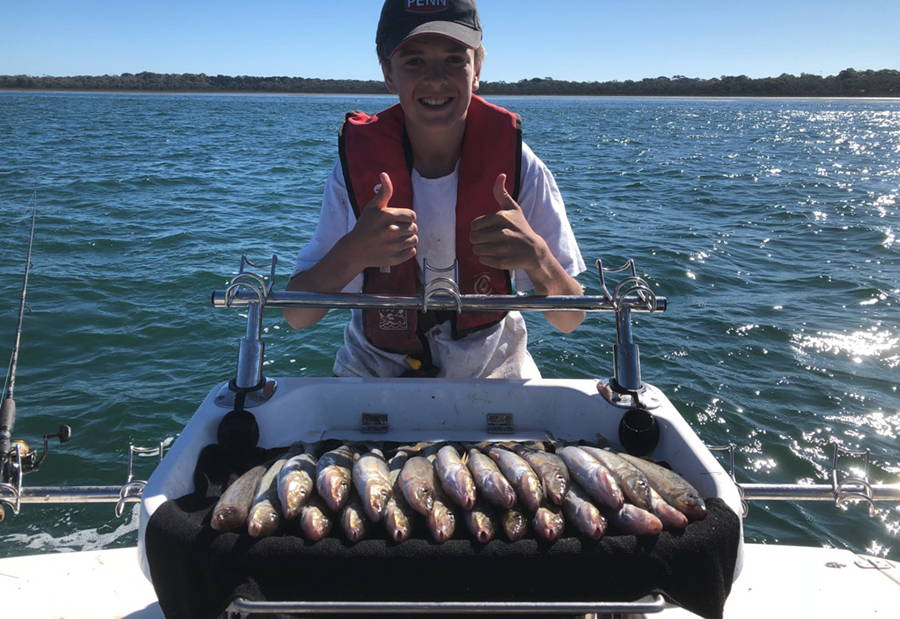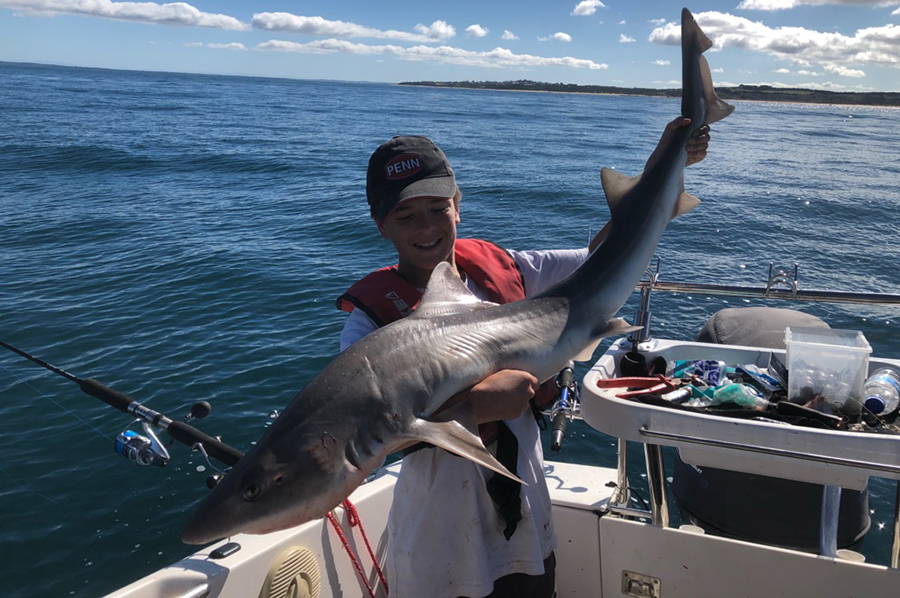 Jack Anderson had a cracker session on the Port with a really nice bag of whiting and a beautiful big gummy weighing 20kg+! Well played young fella!
Michael Woods headed out with a couple of mates and they landed over 40 whiting fishing Middle Spit last week; pipi and squid cocktail was the best bait.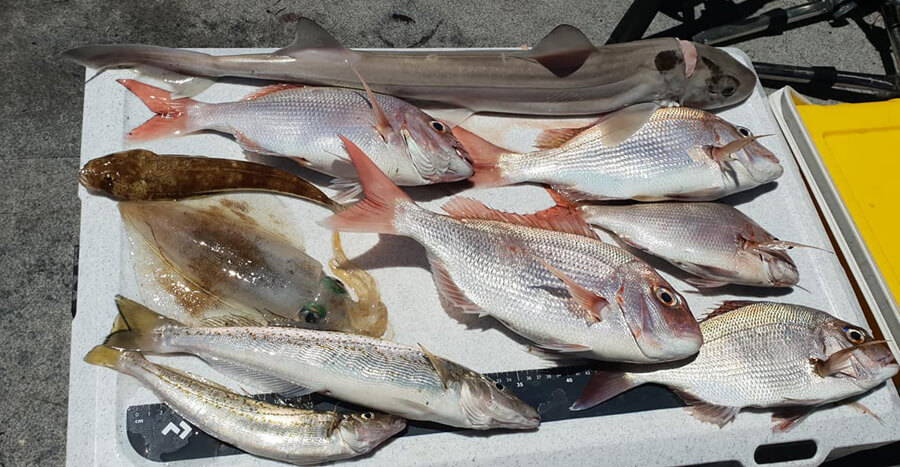 Duane Hill managed himself a beautiful mixed bag fishing around Joe's Island this week in 8 metres of water during the outgoing tide.

Andrew Ketelaar with a nice gummy taken off Joes Island on fresh salmon. Incoming tide best.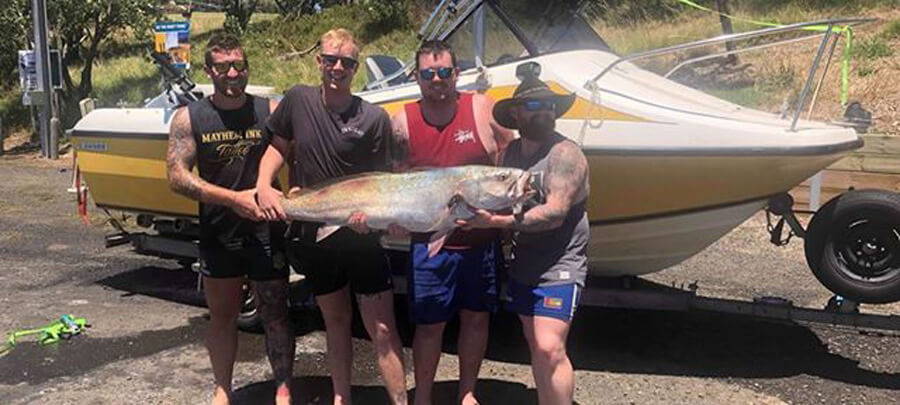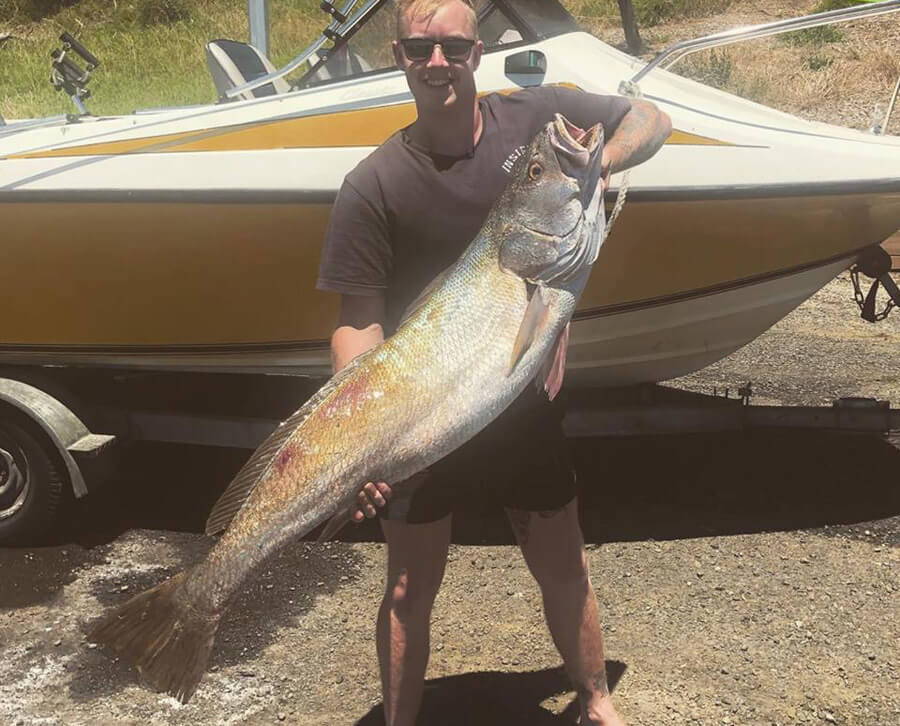 Joey Davidson along with his brother in law Aaron Walley and co landed this 135cm mulloway out from Corinella.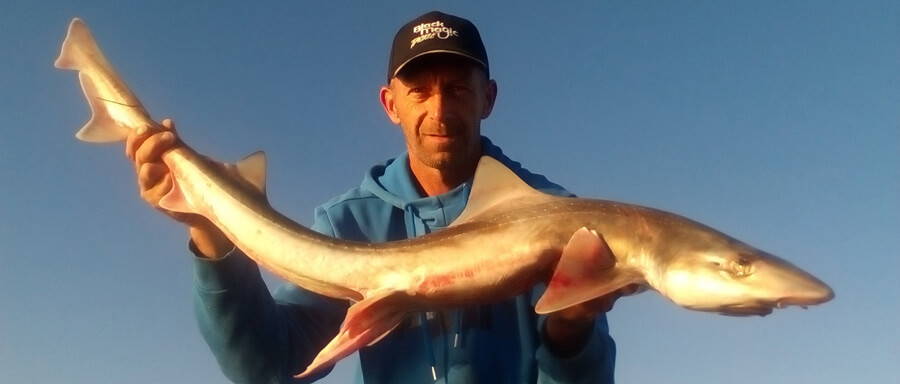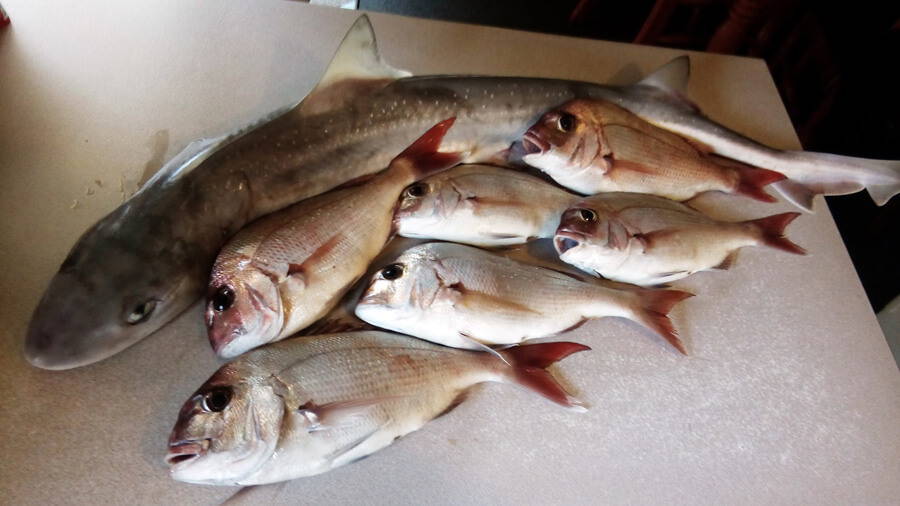 Matt Tormey fished out from Corinella in 10 metres and got on to a fantastic bag of snapper along with a nice gummy shark all caught on tailor and pilchards.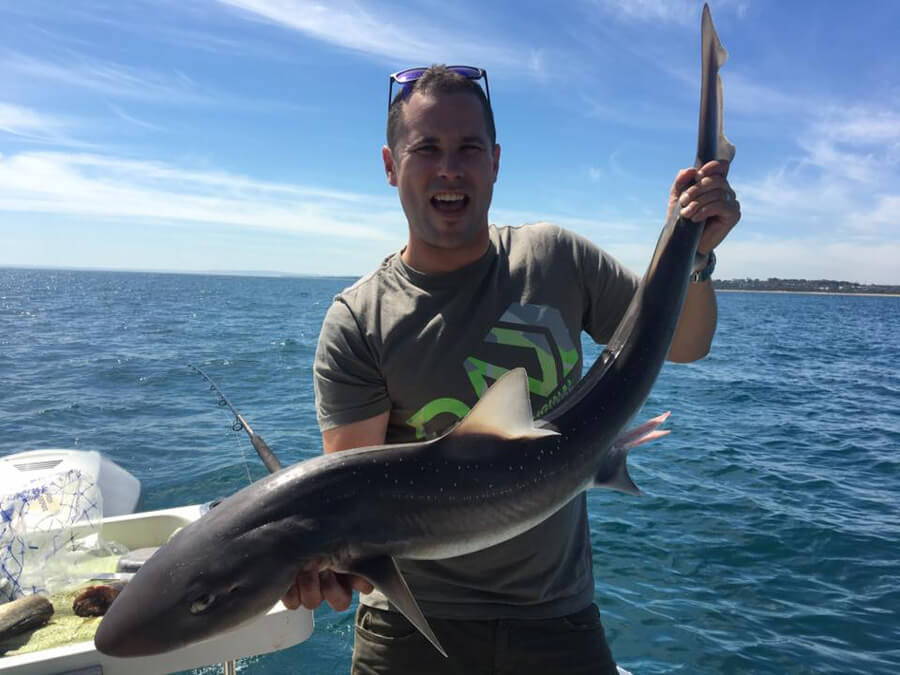 David Albarenque with Paul Jabke and Keith Sloan fished off Phillip Island this week and caught some nice gummies on fresh trevally and also a surprise snapper.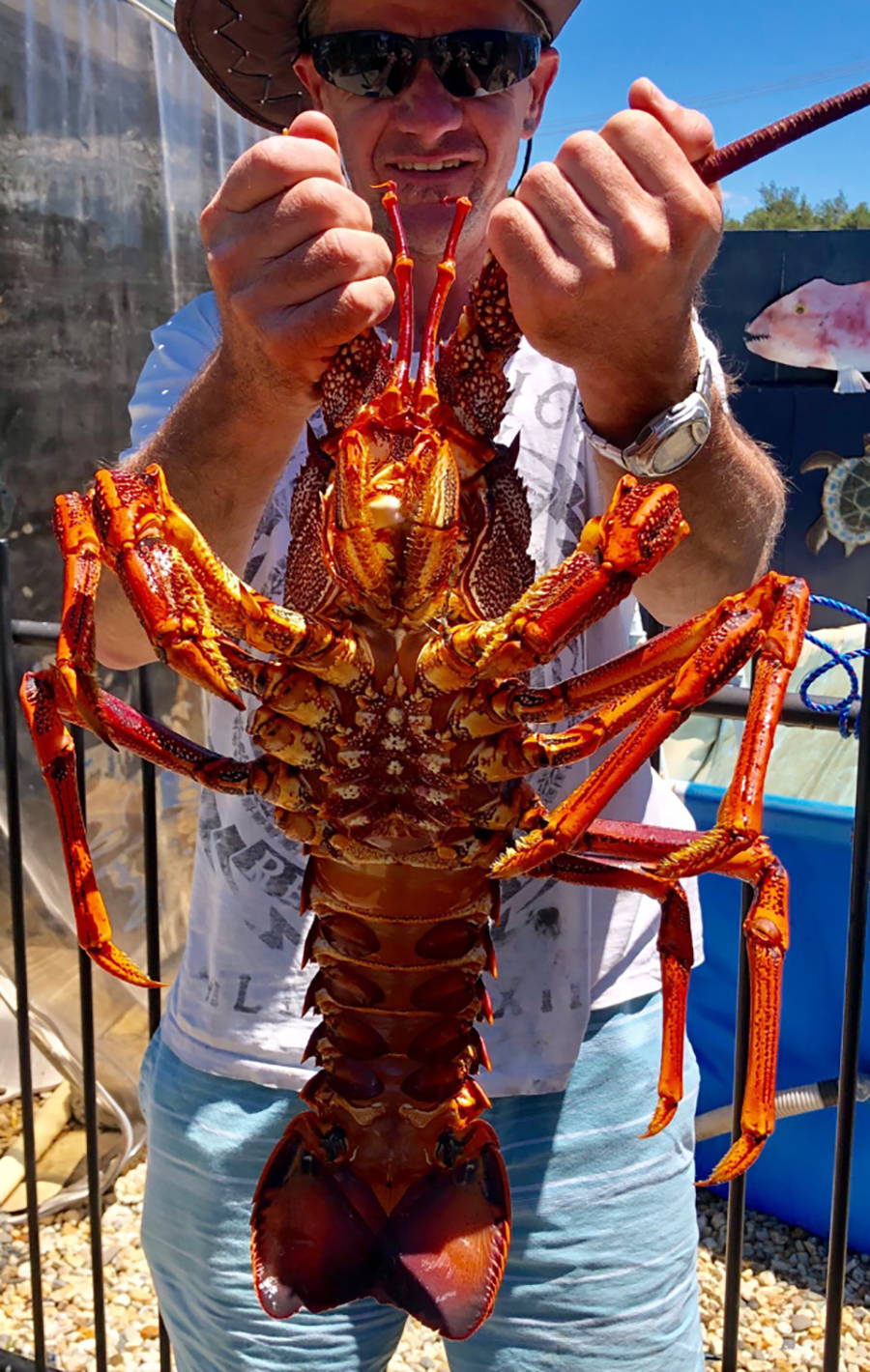 Customer Breno with a very tasty big Cray caught while diving off Phillip Island just before Xmas.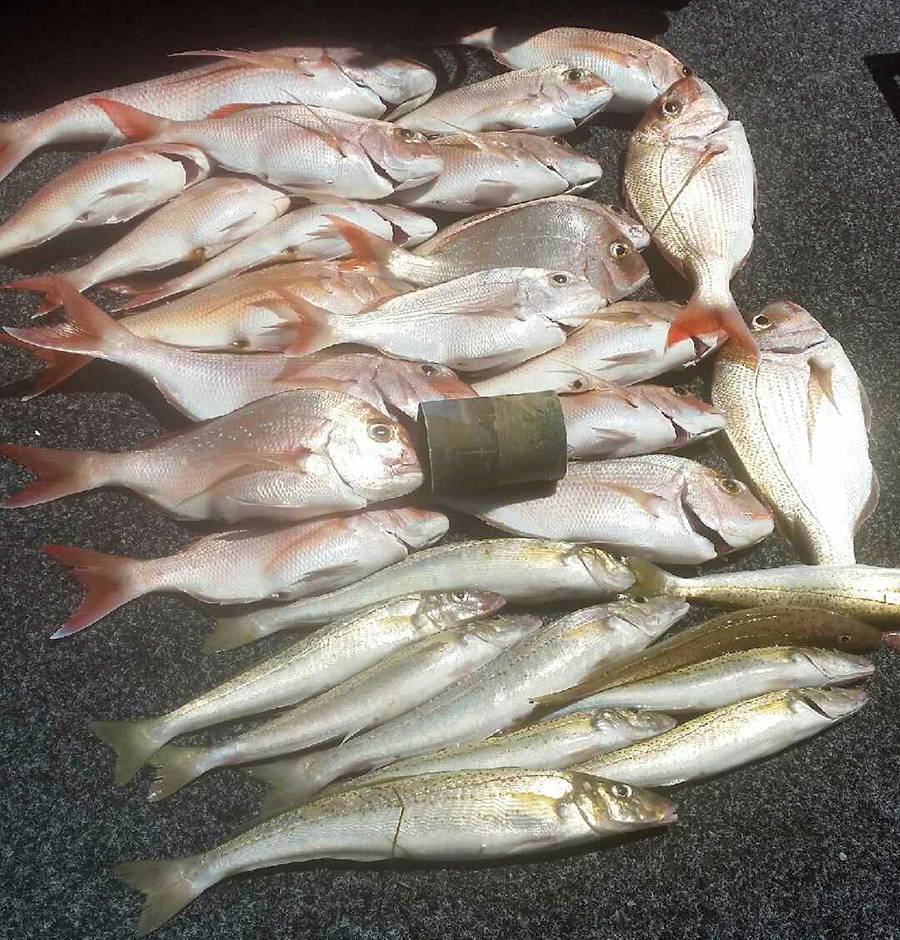 Kozzi and Huff are out and about again and this time they dominated off Cowes! Run in tide is the best and the snapper and whiting are thick!
After getting fresh bait from a decent school of salmon around Buoy 14 Julian Rennie headed to a nice gutter around Buoy 12 and managed this ripper gummy, well done mate.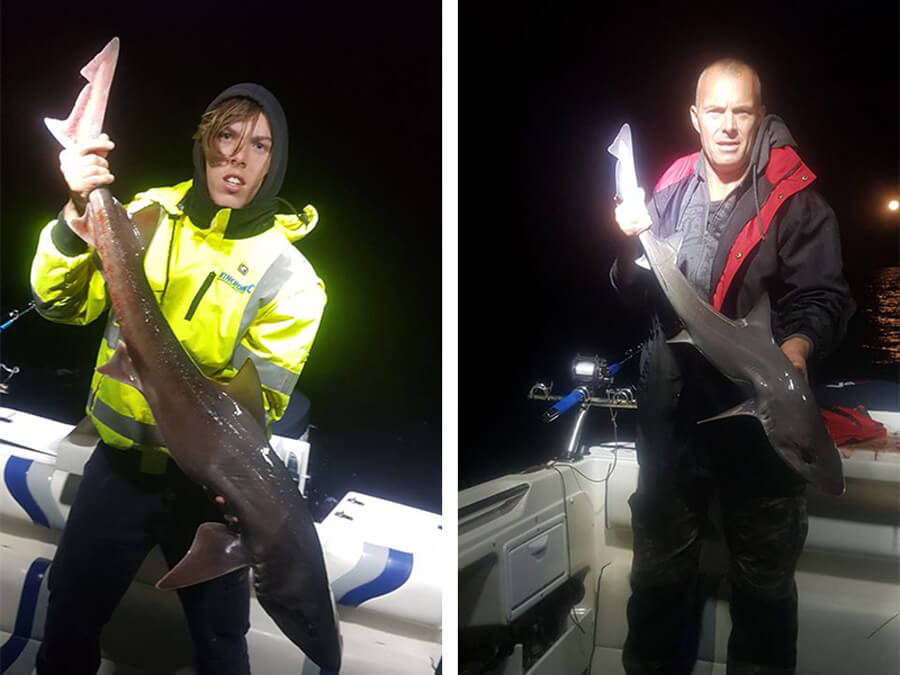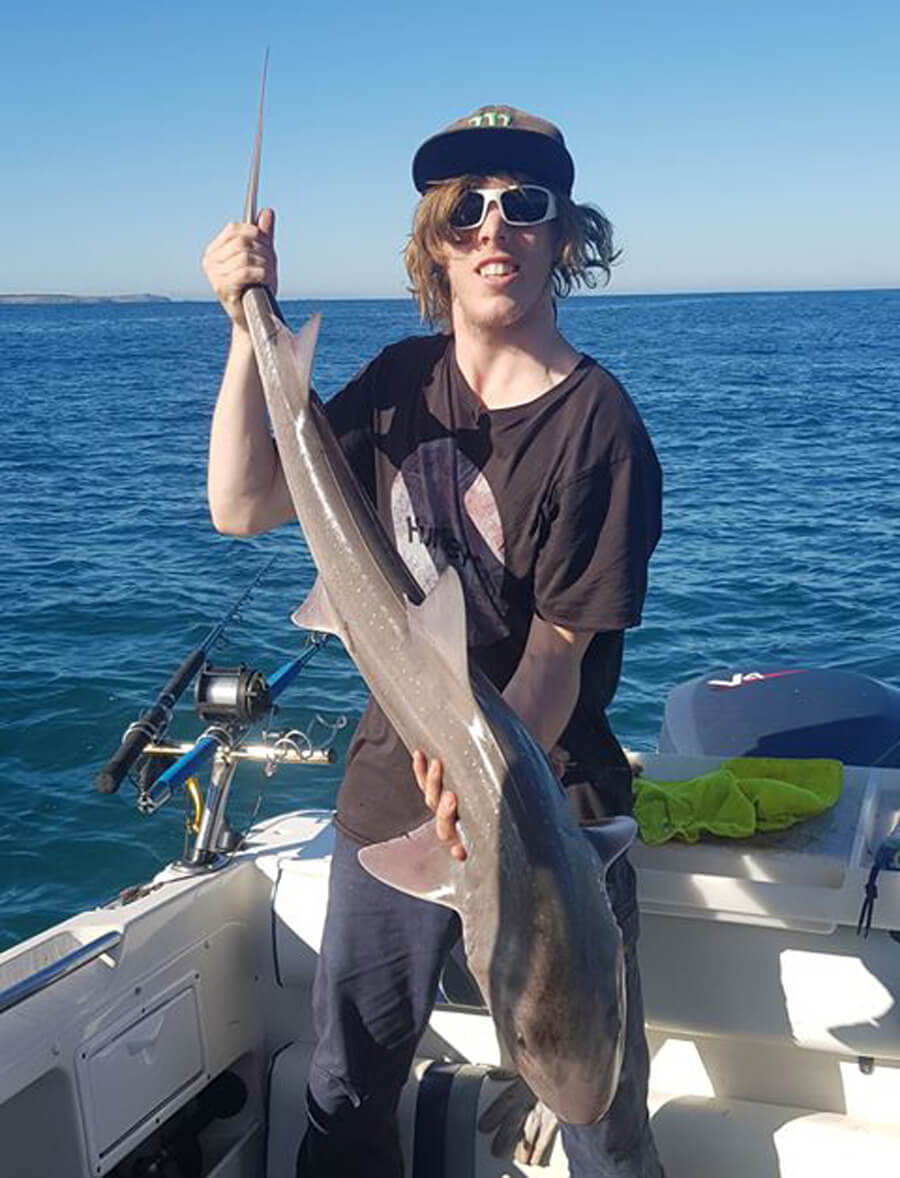 Jim Spiers and his son Brock hit the Western Entrance on Sunday and Monday with a number of cracking gummies landed.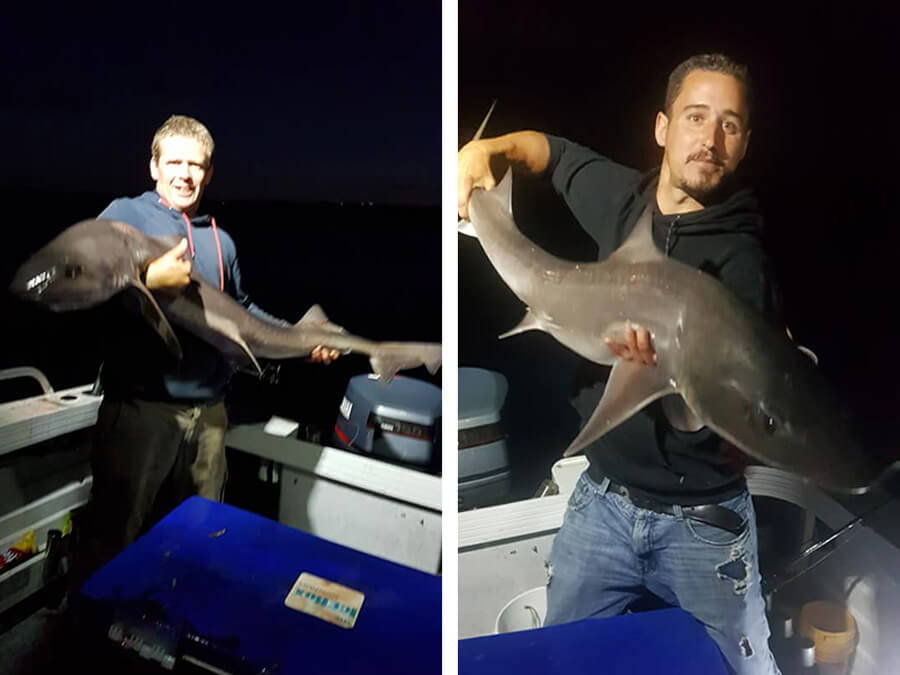 John Moore fished with Kris Pettenuzzo overnight chasing gummies offshore from Flinders and then once the sun came up headed out past Seal Rock finding a nice kingfish.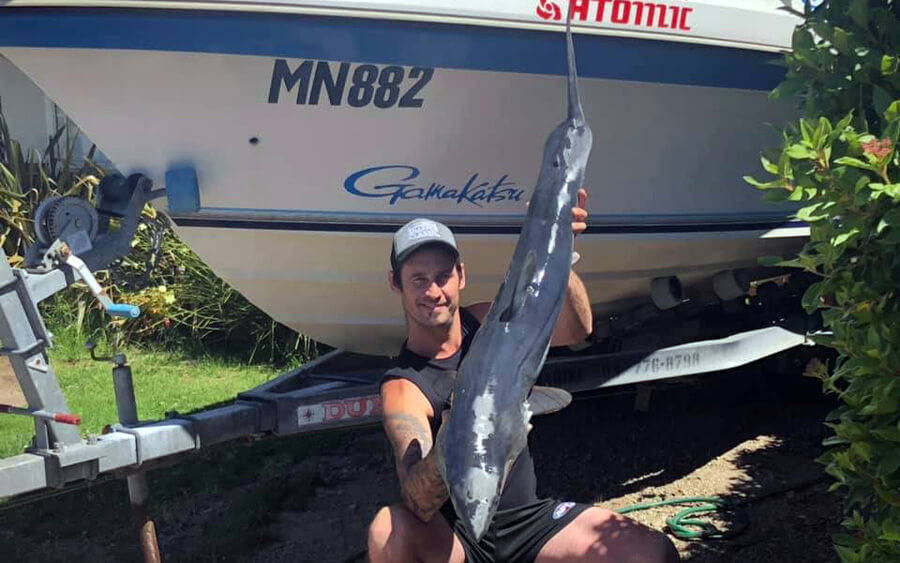 Well done to Julian Rennie and Mick Royle on there first ever Mako this week, the boys only had to berley for half an hour before this beauty showed up.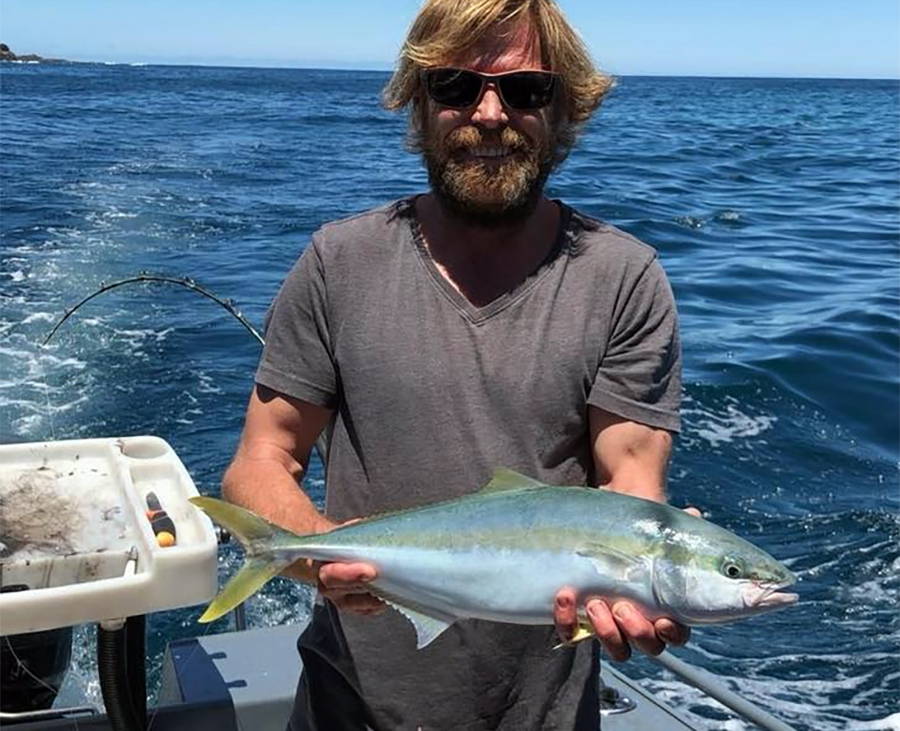 James Sivyer fished in 12m in Bass Strait last week and pulled his first king for the year from a school of 50-80 fish. Once conditions heat up a touch more the fish should fire right up, we can't wait!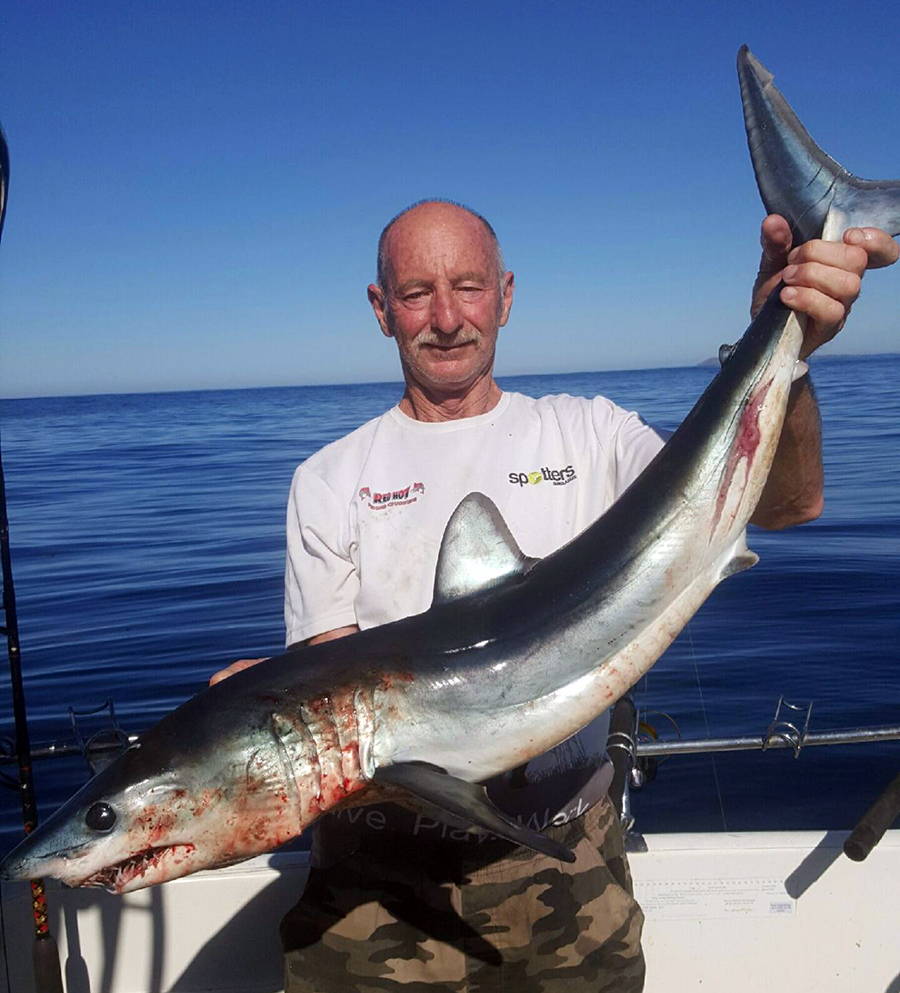 Brian Rinaldi with a nice Xmas Eve mako shark taken in Bass Straight.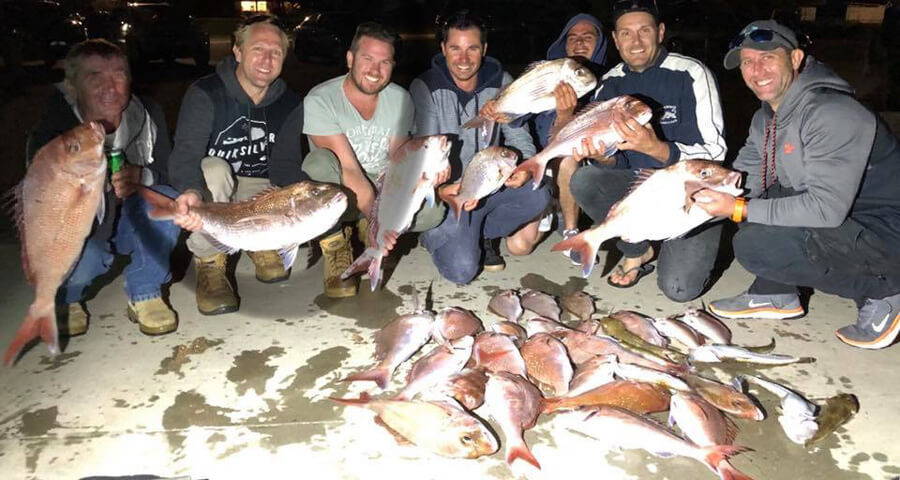 Matt Cini and the crew from Reel Time Fishing Charters have had a number of cracking snapper charters over the past week with plenty of happy customers taking home a feed.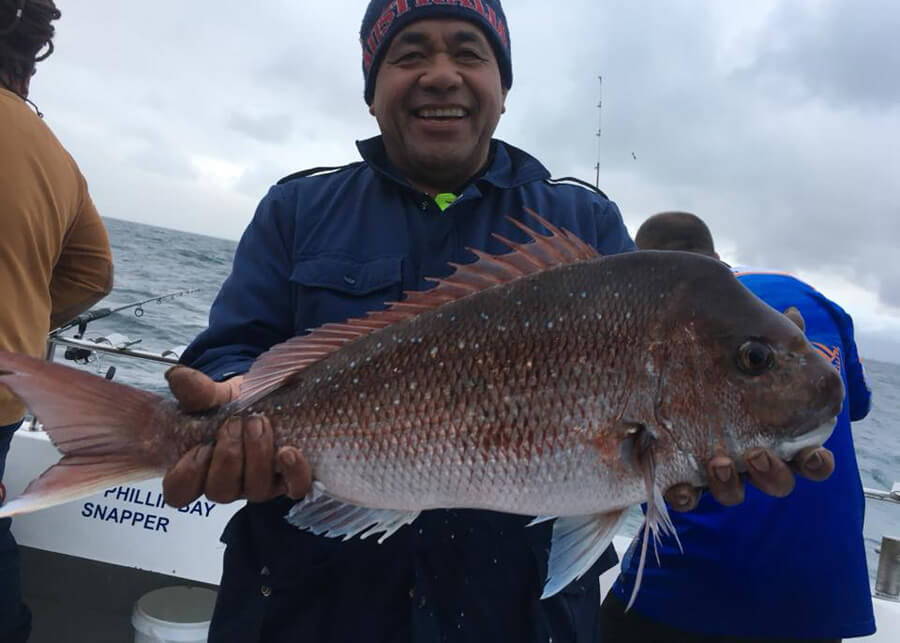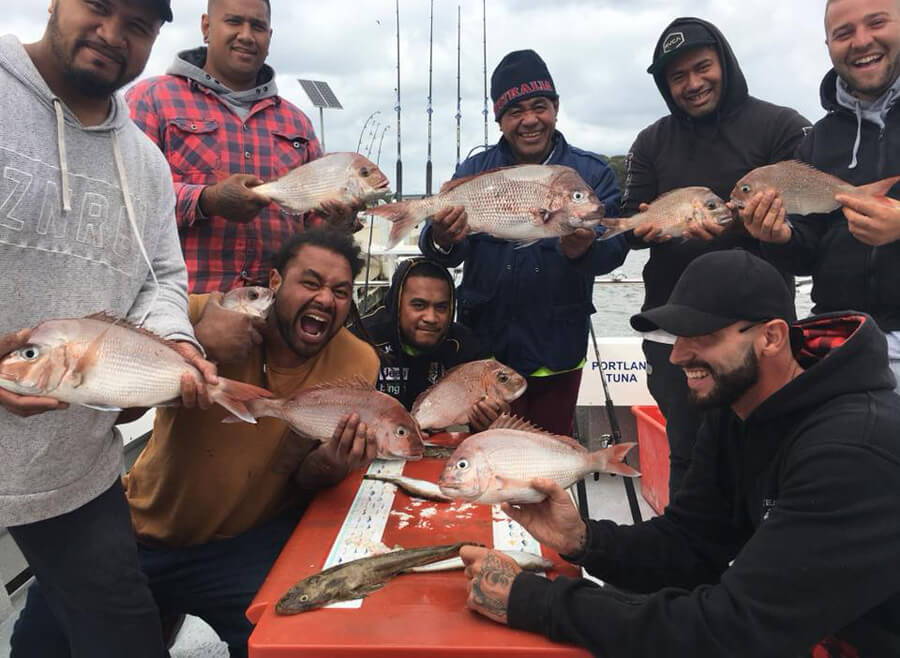 Daniel Zagami from Fish On Charters managed some great bags of fish for his customers over the past week with plenty of happy customers taking home fish.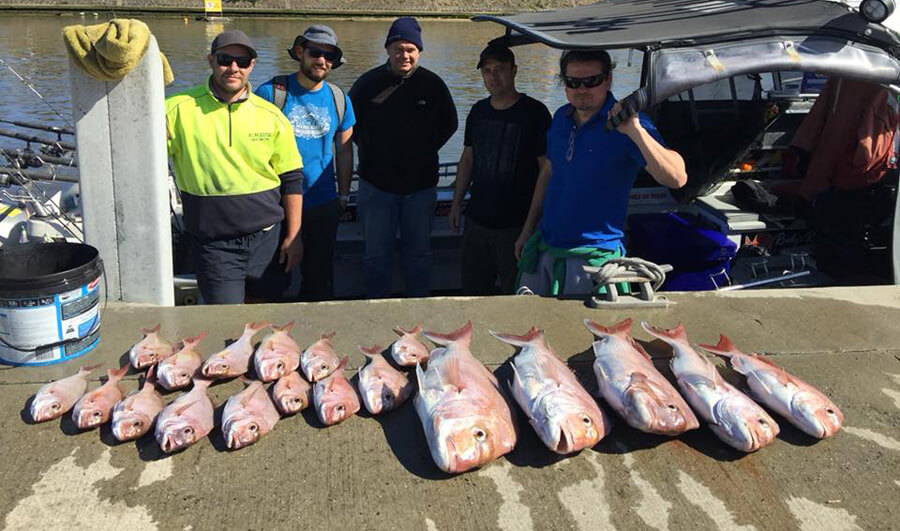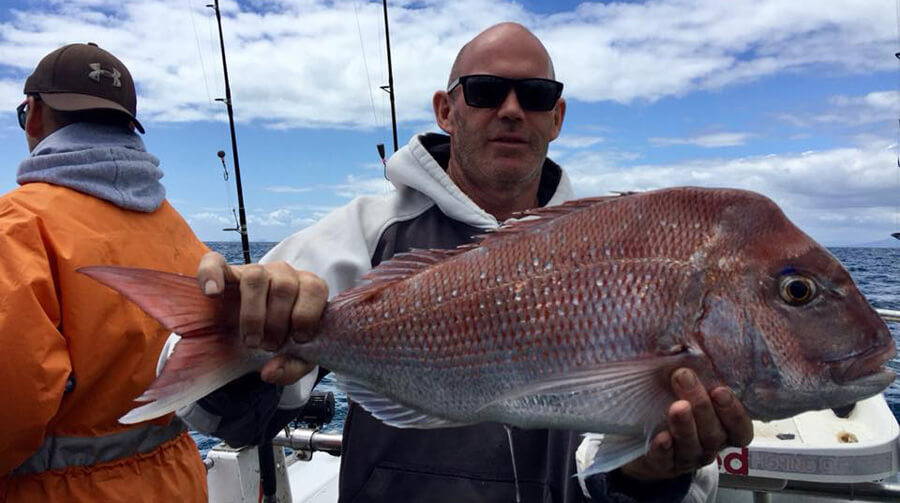 Jayson Turner from Pro Red Fishing Charters found some ripper snapper with his customers over the past week with some good numbers of fish also.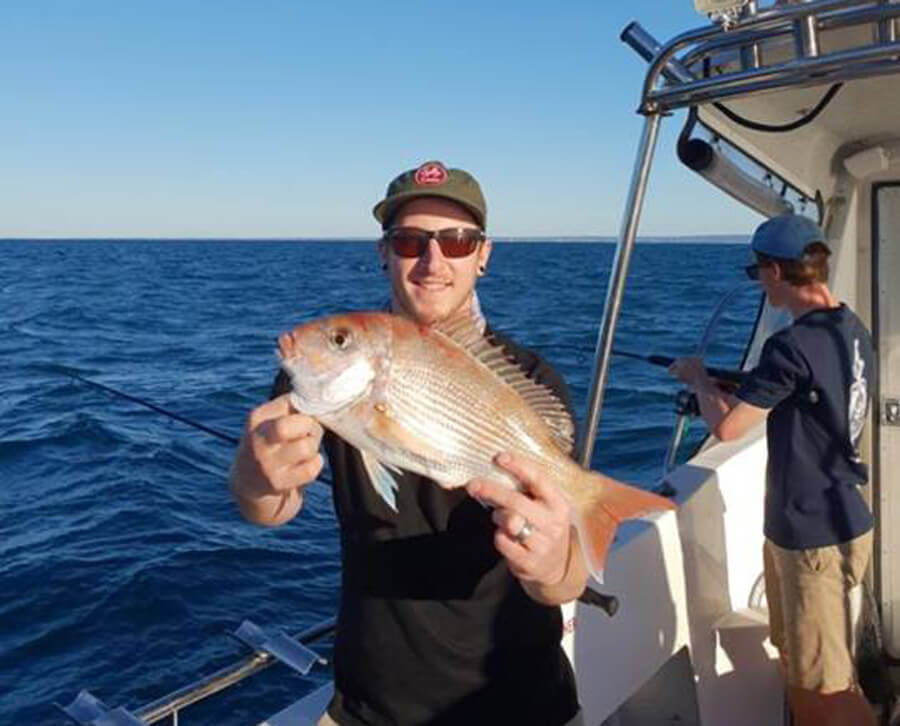 Staff member Brendon Cunningham headed out deep off Carrum with Daniel Zagami from Fish On Charters on Sunday arvo and landed a number of beautiful table sized snapper with a few mates.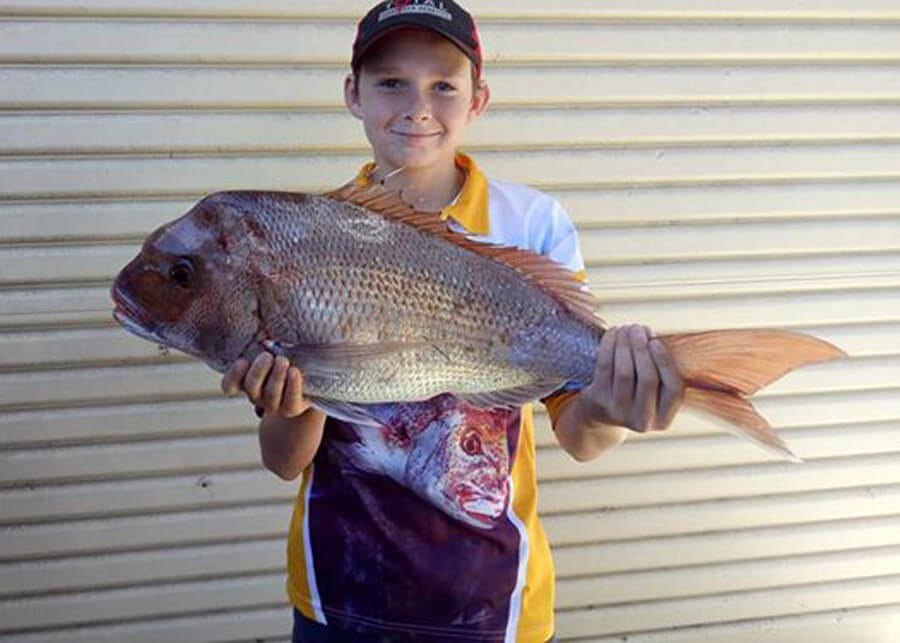 Young Matthew Palmer landed his first ever snapper on silver whiting fishing out from Mt Eliza early in the week. Well done Matt!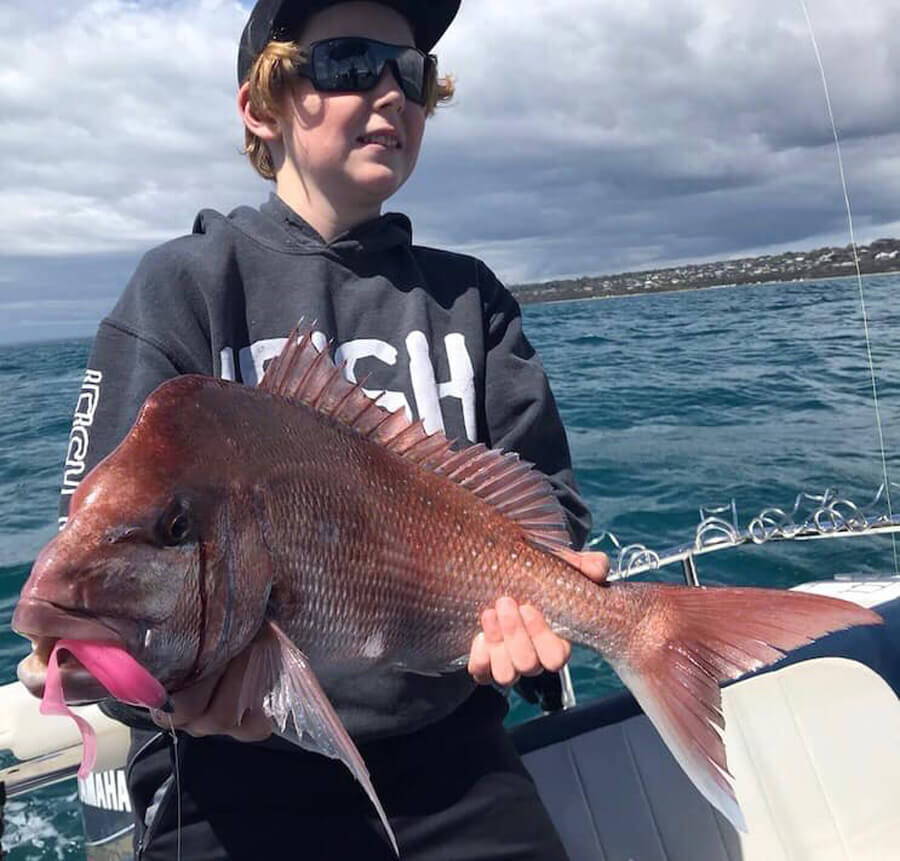 Jake found some ripper snapper out off Mt Eliza last week using Zman soft plastics.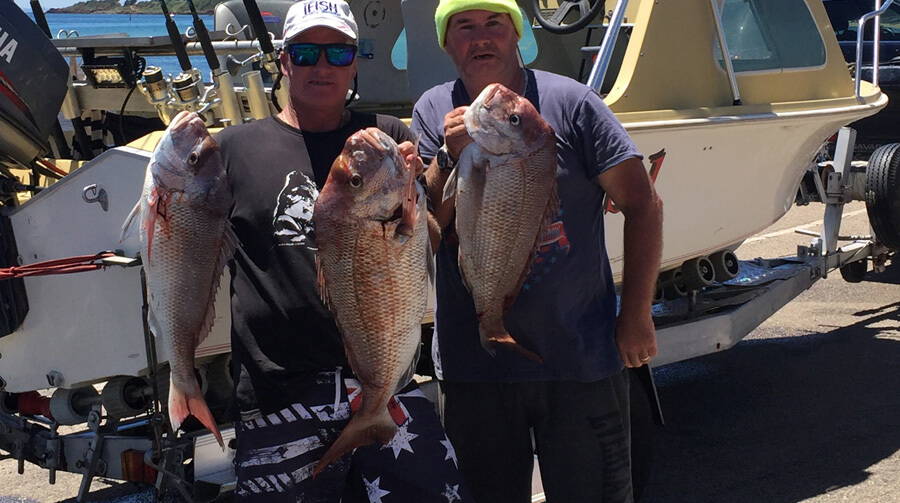 Greg and Anthony Torpy landed some fantastic snapper off Mornington in 22 metres on Sunday.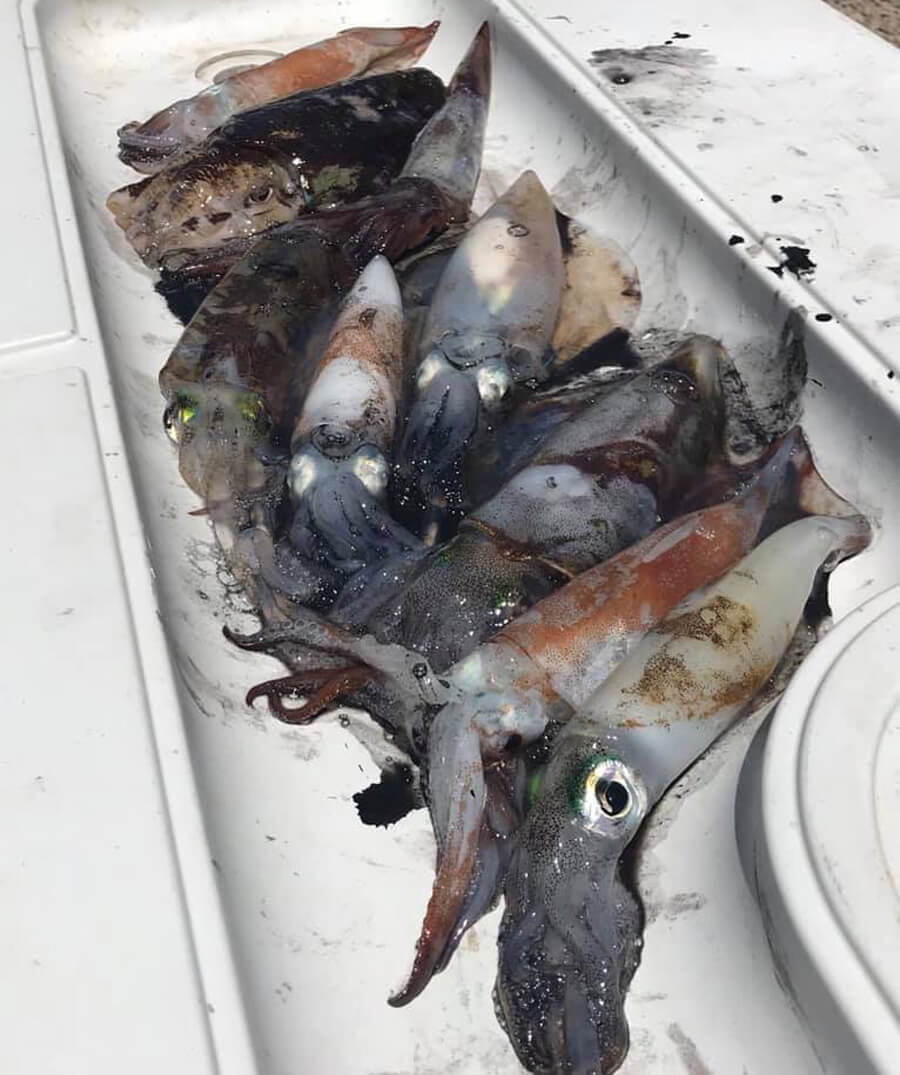 Bernard Abrams headed out off Mount Martha this week and nabbed a cracking bag of squid in 8 metres of water with King George whiting pattern jigs being the best.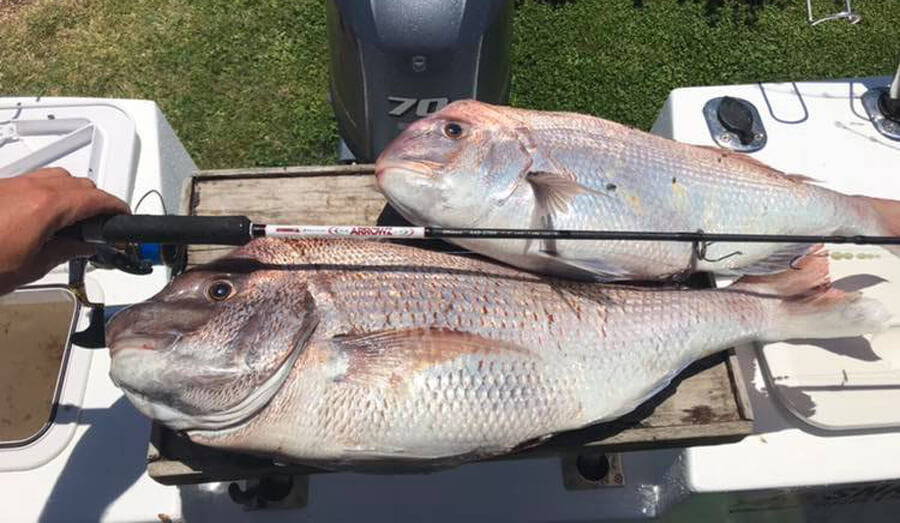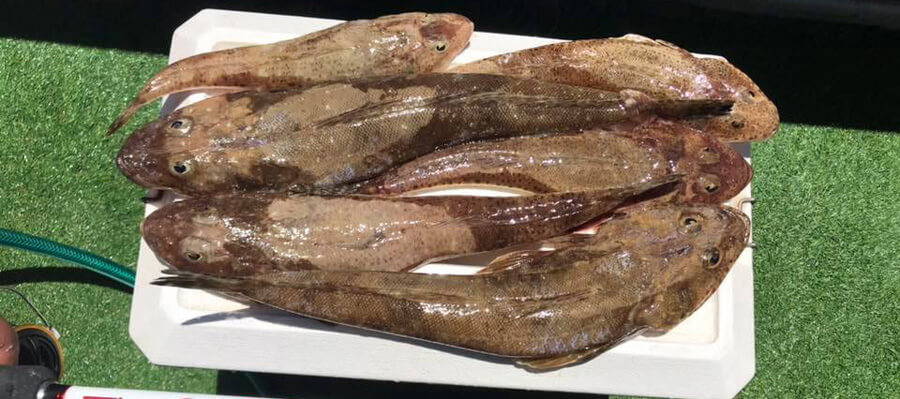 Cheyne Ryde managed a couple of decent snapper as well as some flatties to 55cm fishing off Mt Martha in 20 metres with pilchards the best bait.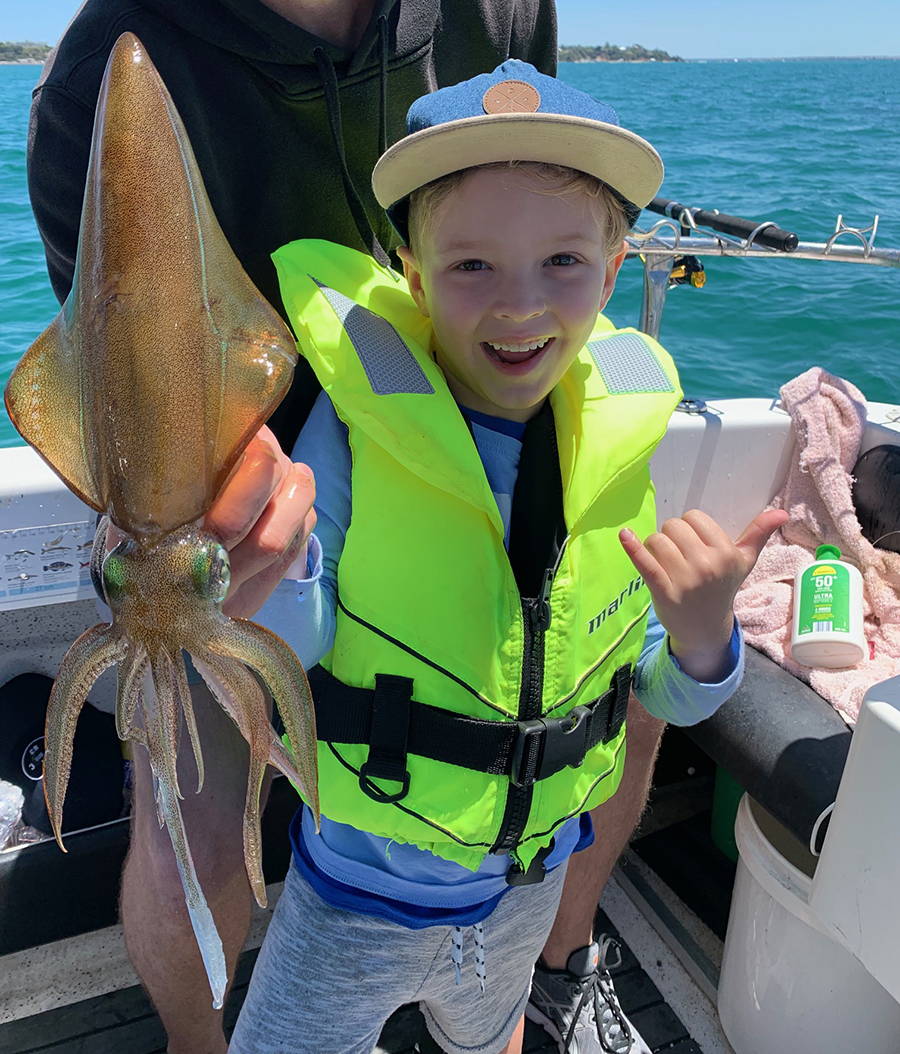 Young Kobie Jackson with his PB calamari, that he wound in all by himself!, taken off Sorrento.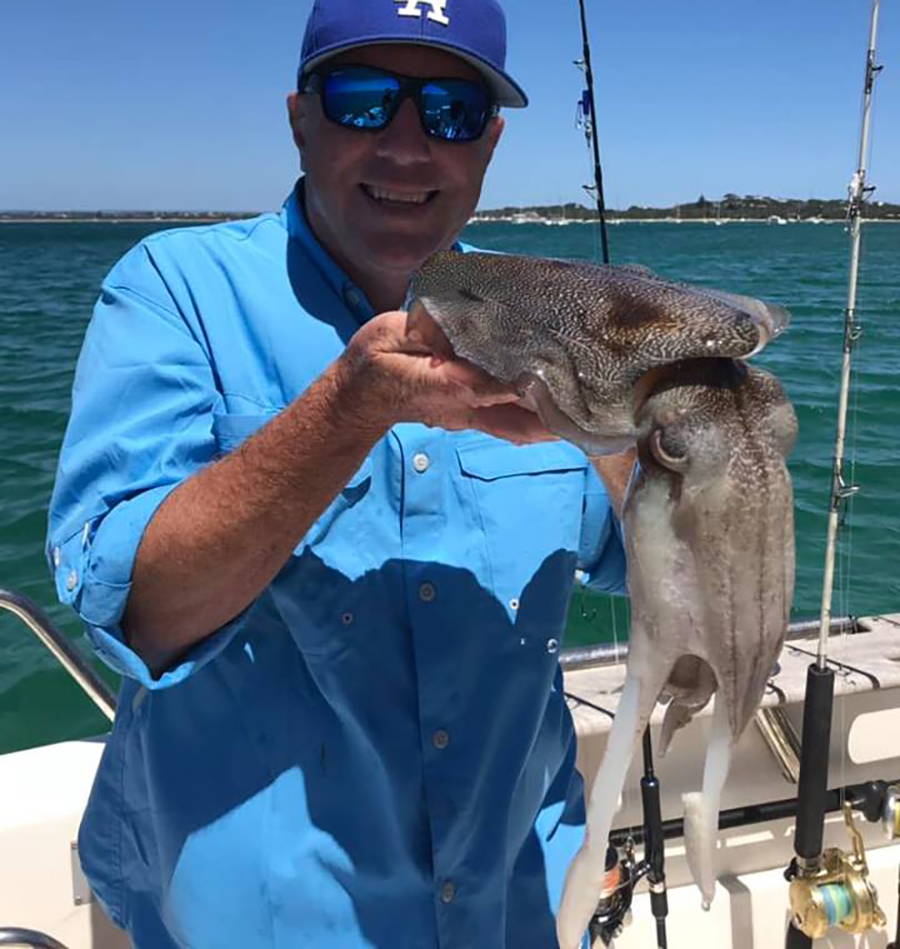 Staff member David Kramer headed out around Portsea and got stuck into some chunky cuttlefish this week.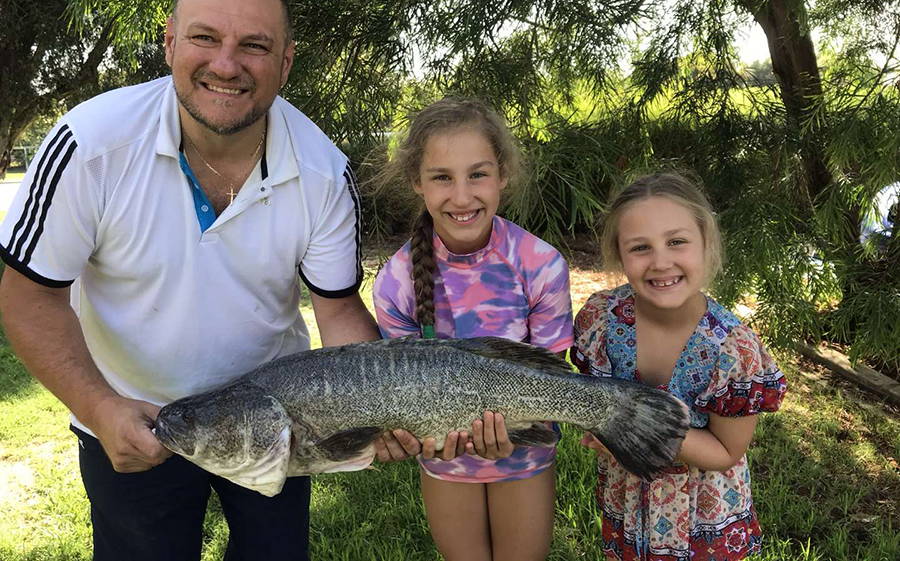 Ivan and his daughters, Christina and Grace, are on holidays in Yarrawonga and have had a ball on our native species. They have caught yellowbelly to 55cm and Murray cod to 75cm all on bait and I think the look on the girl's faces sums up perfectly how the trip is going!
Nikki Bryant with a sensational Aussie Bass caught slow rolling plastics through the trees at Blue Rock.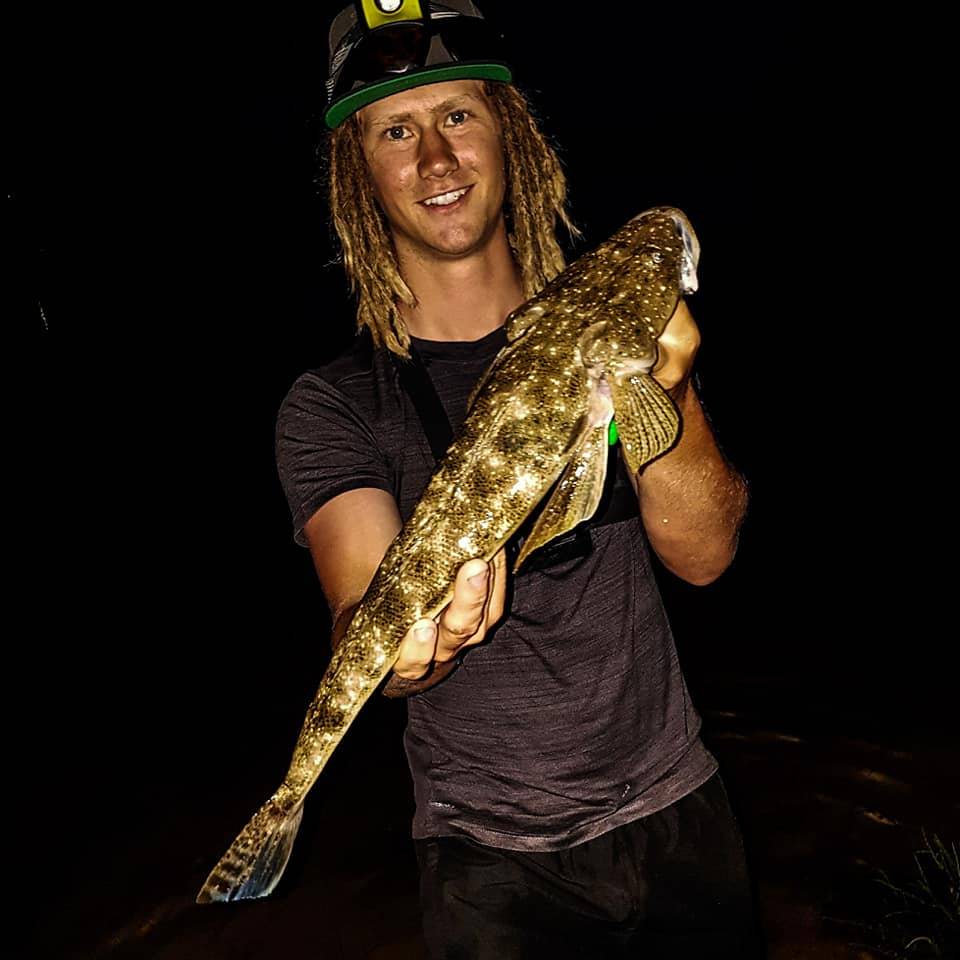 Tyler Hotchkin landed some beautiful flathead fishing landbased at Mallacoota this week, his biggest went 52cm.
IFISH WITH TACKLE WORLD SERIES 13
TALKING FISHING - C31 TV - TUESDAYS @8.30PM
Catch "Talking Fishing" on Melbourne's C31 TV (CH44) at 8.30pm each Tuesday night. Staff members David Kramer and Adam Ring together with Steve "Trelly" Threlfull host Australia's only "Live to Air" fishing television program at this prime time-slot. Put Tuesday night's at 8.30 away in your weekly diary of TV shows to watch!
The king of hearts is the only king without a mustache.

Good Luck with your fishing and stay safe on the water,

The TEAM at Tackle World Cranbourne & Mornington