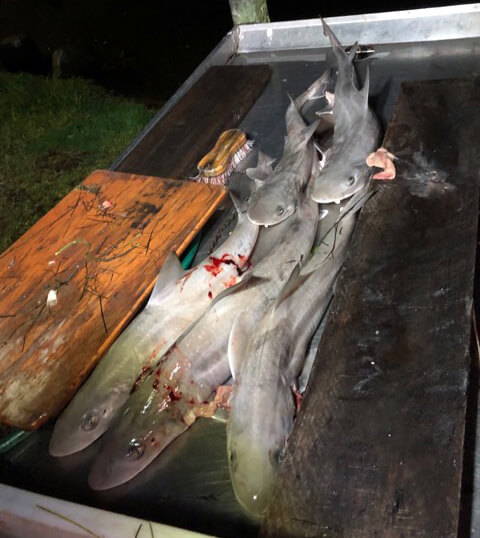 Dean, John and Steve fished out from Stony Point early in the week and managed a good bag of gummy sharks using pike, couta and squid for bait.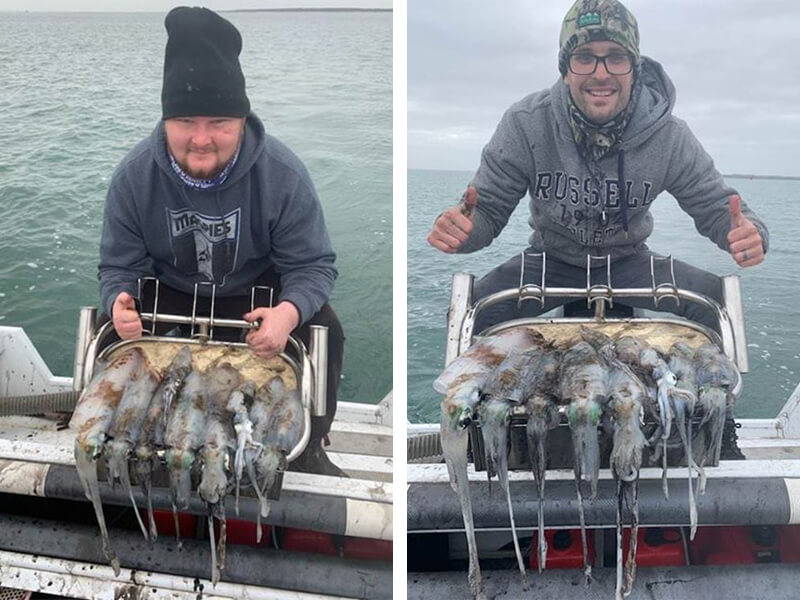 Dylan Gussenhoven hit Tyabb Bank on the weekend to stock up on gummy baits and nailed 9 solid squid in no time!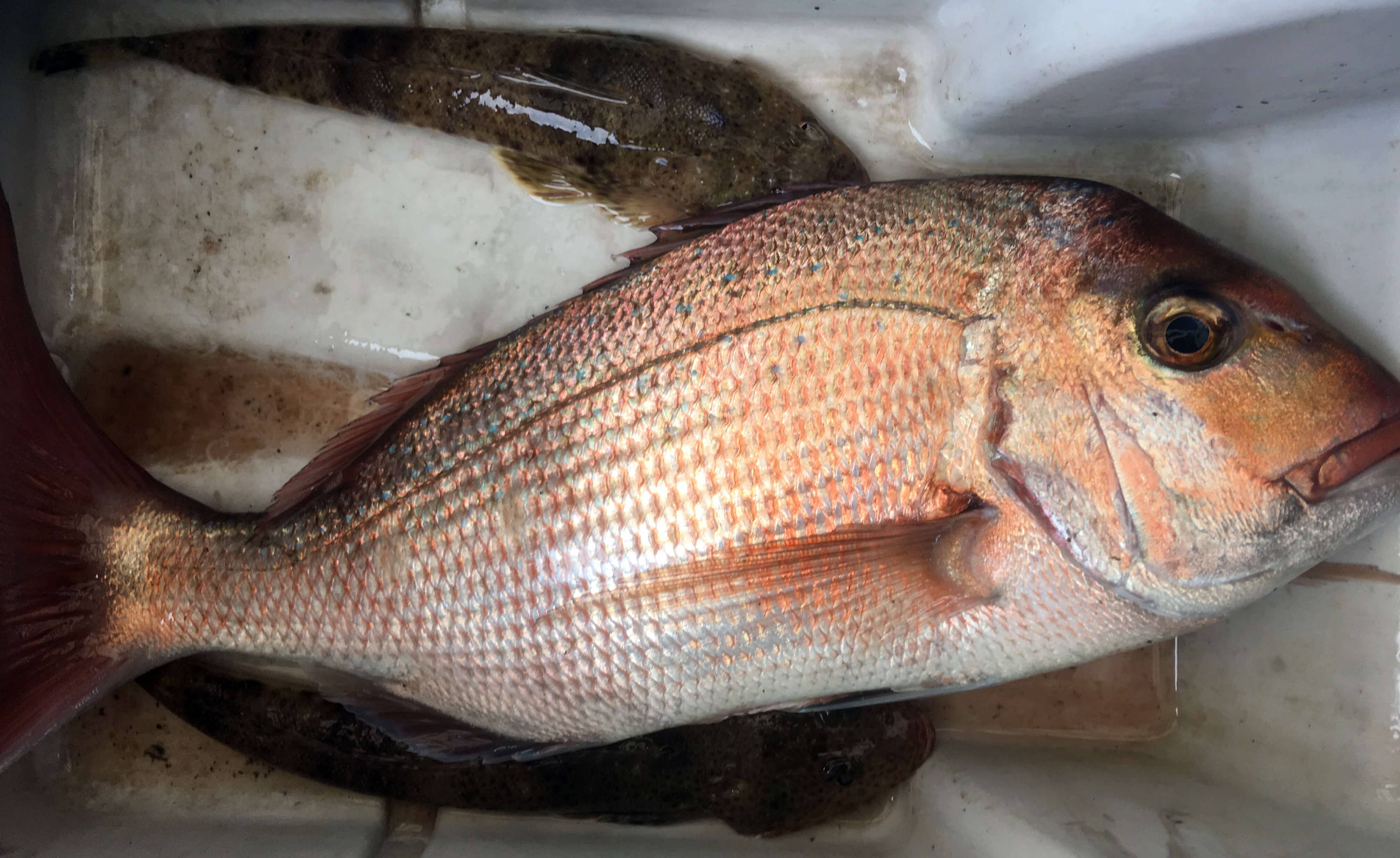 Marty Sever caught this nice snapper fishing Crawfish Rock last week using fresh couta strip for bait.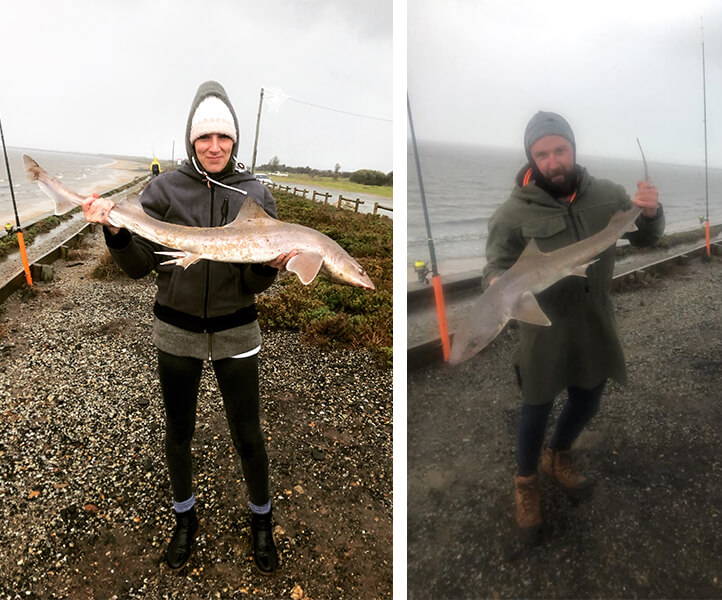 Prue and her partner Lucas caught some fantastic gummy sharks fishing land based at Lang Lang on Saturday.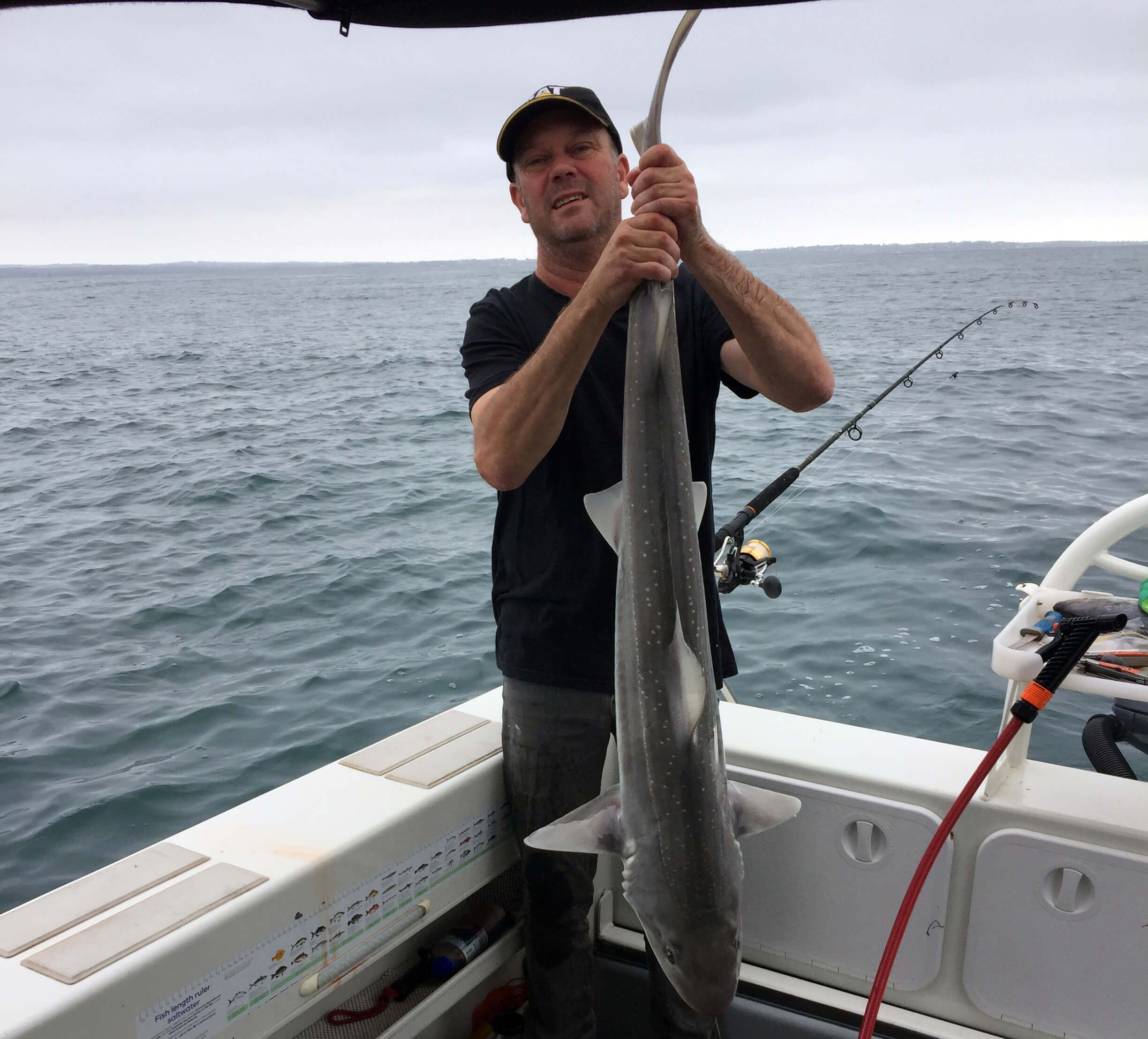 Scott Cahoon landed this solid gummy shark on a pilchard while fishing out from Rhyll, nice fish mate well done.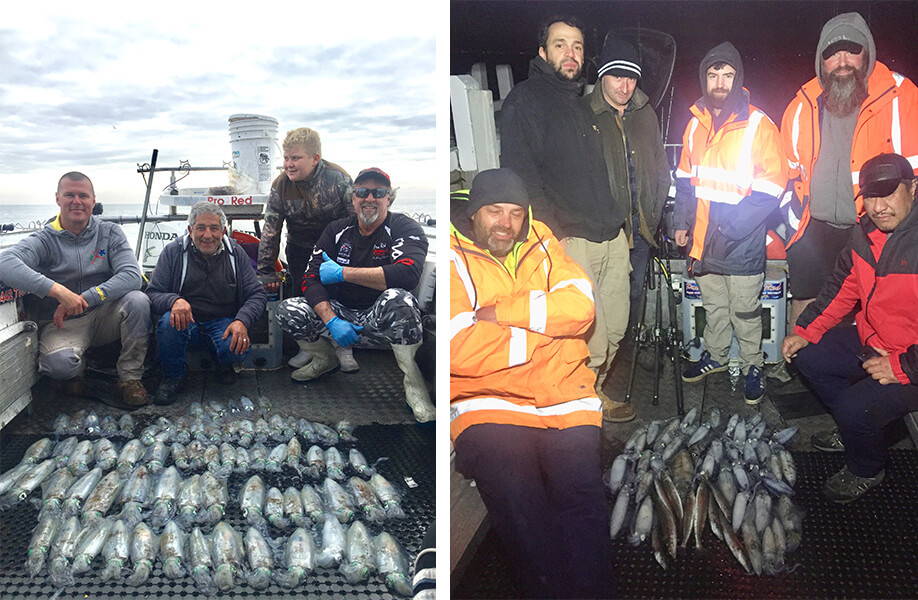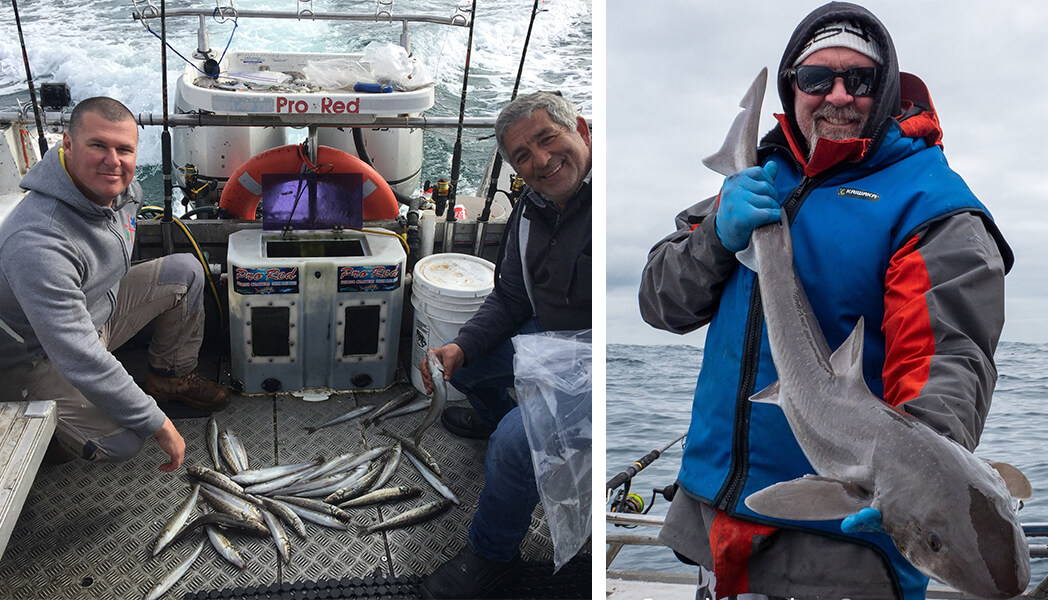 Jason Taylor from Pro Red Fishing Charters has had a lot of fun with his customers out on Port Phillip Bay over the last week with heaps of squid, whiting and some gummies coming aboard.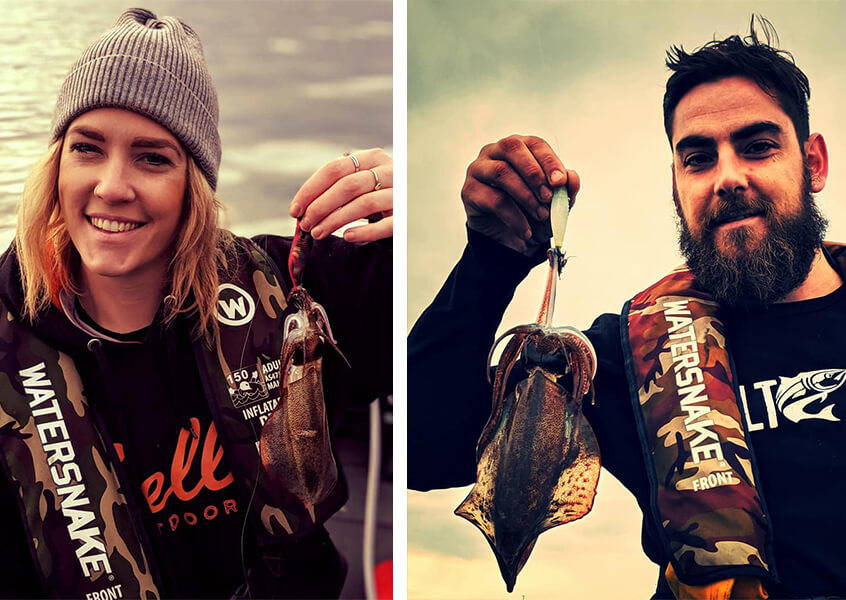 Gerry Morsman got out fished by Amy Day while fishing for squid out from Mt Eliza in fantastic conditions on the weekend.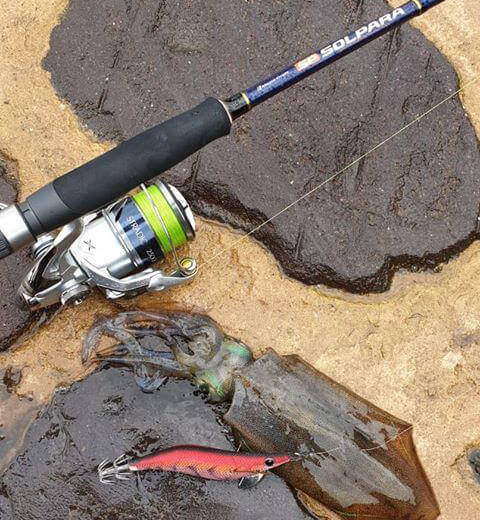 Sebastian Widjaja popped into the shop last week to get a new squid rod and after settling on the Majorcraft Solpara he went straight to the pier and landed a nice squid fishing the rocky/bay side just before the start of the pier.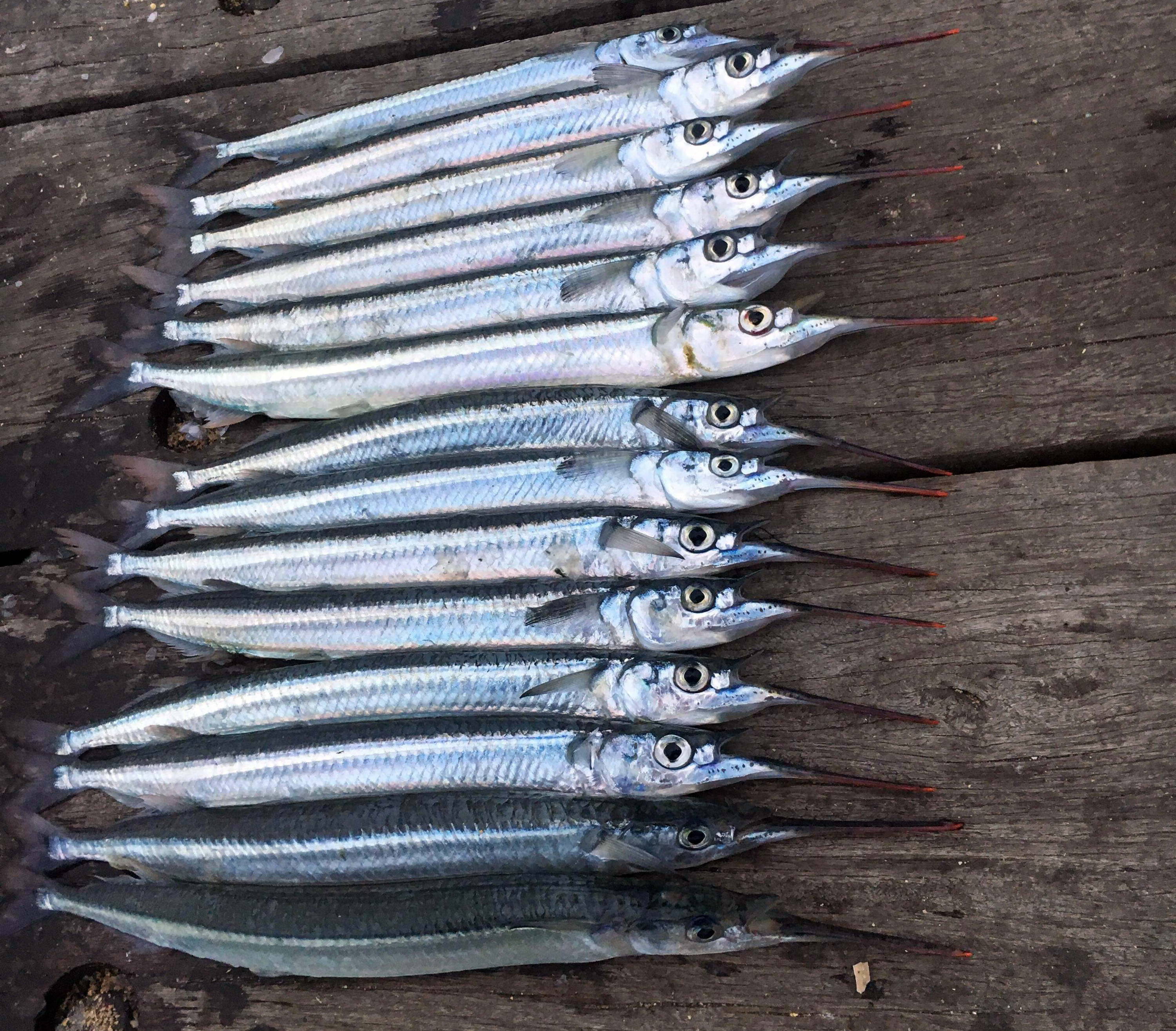 Staff member Harry Bould and his mate Pav fished the pier and found a nice feed of garfish that they caught on silverfish. The boys said berley was important to bring the fish in and keep them feeding.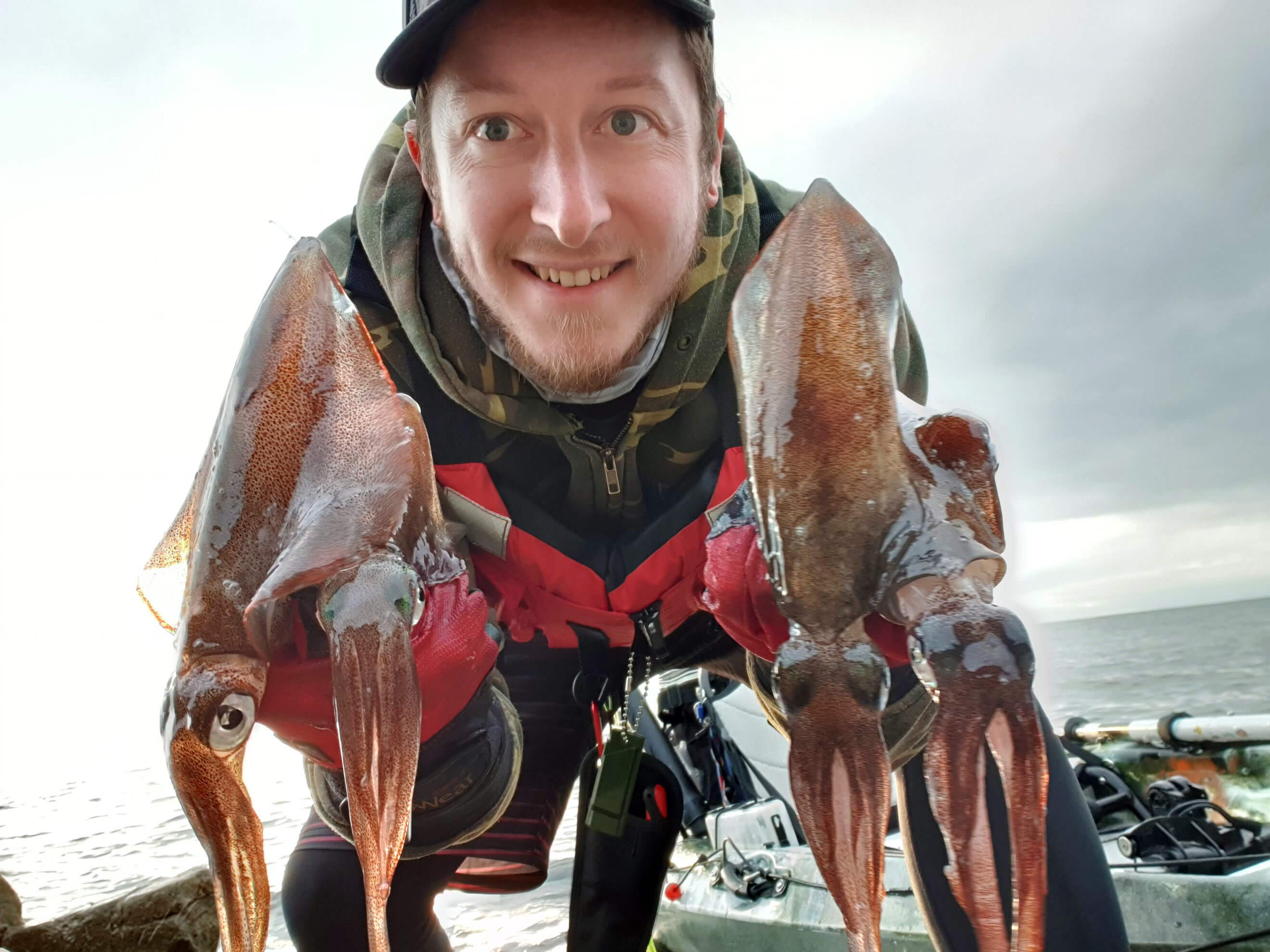 Staff member Brendon Cunningham fished out from Mt Martha rocks on the yak for an easy feed of squid in no time! Brendon found the best bite was while the tide was moving and a pink with rainbow foil jig in 3.0 did all the damage in overcast but clear water conditions.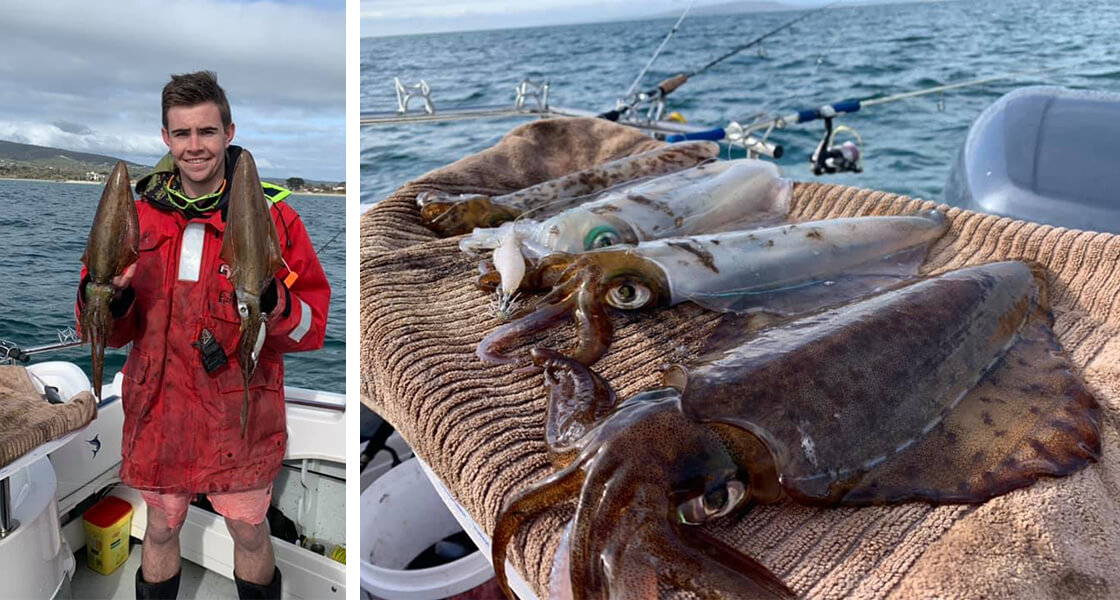 Lachie O'Reilly and his dad fished out from Safety Beach and Dromana on the weekend and had a ball on the squid.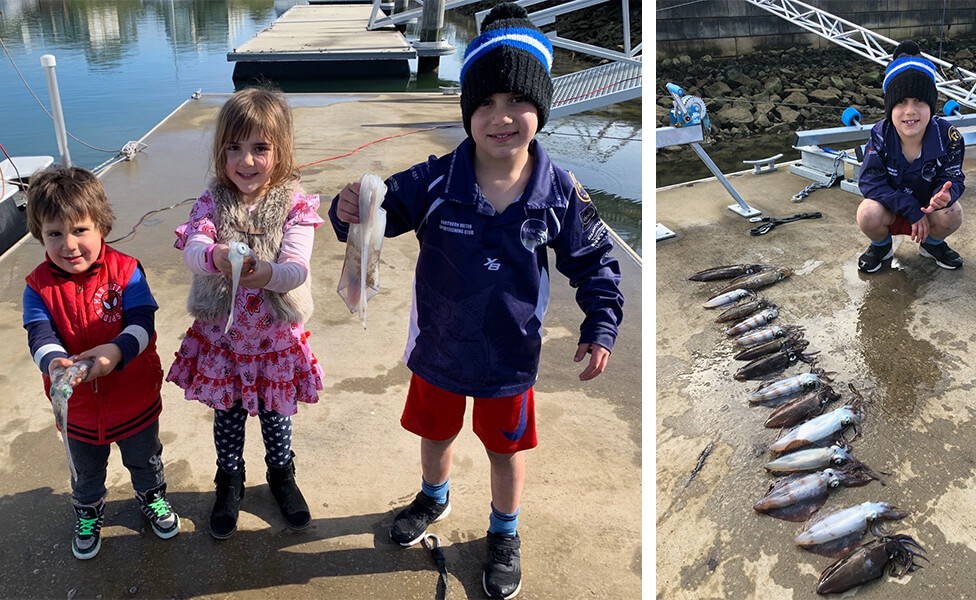 Andrew, James and David fished out from Dromana on Sunday for a fantastic bag of squid in a few fun filled hours on the water.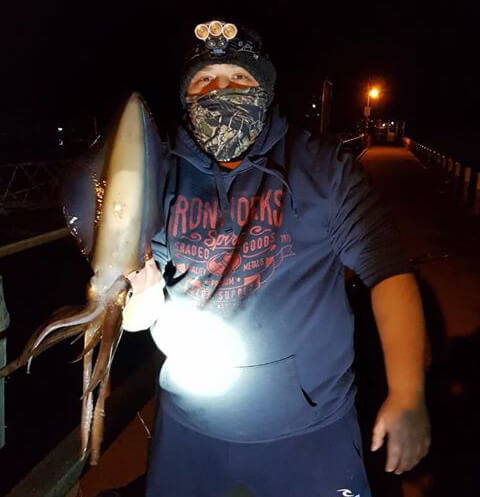 Liam Bunker landed this cracking squid fishing from the Blairgowrie Pier using silver whiting under a float, great catch mate, thanks for your report.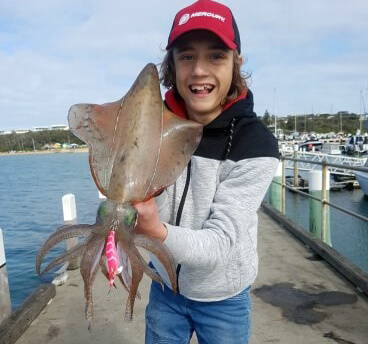 Matari Elwers fished Blairgowrie Pier and landed a fantastic squid on a pink Yamashita jig.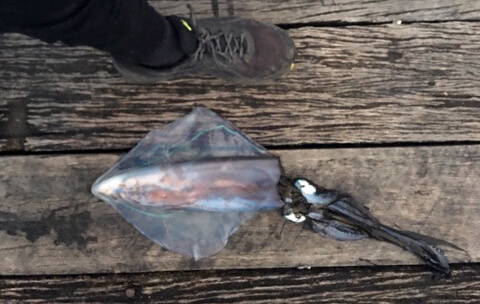 Dan Clarko fished Portsea Pier last week and landed a stonker southern calamari.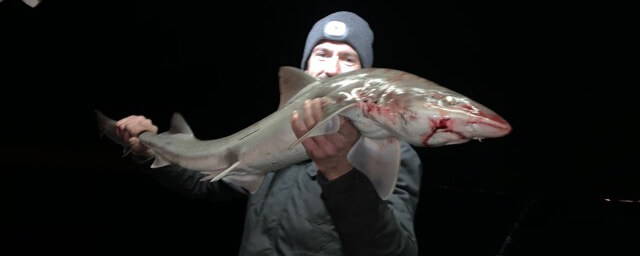 Edward Dunn fished the South Channel and was rewarded with this ripper gummy shark caught on fresh squid on Wednesday night.
The Reel Time Fishing Charters crew fished out of Portland last week and landed a couple of fantastic tuna, one going 30kg and the other about 20kg.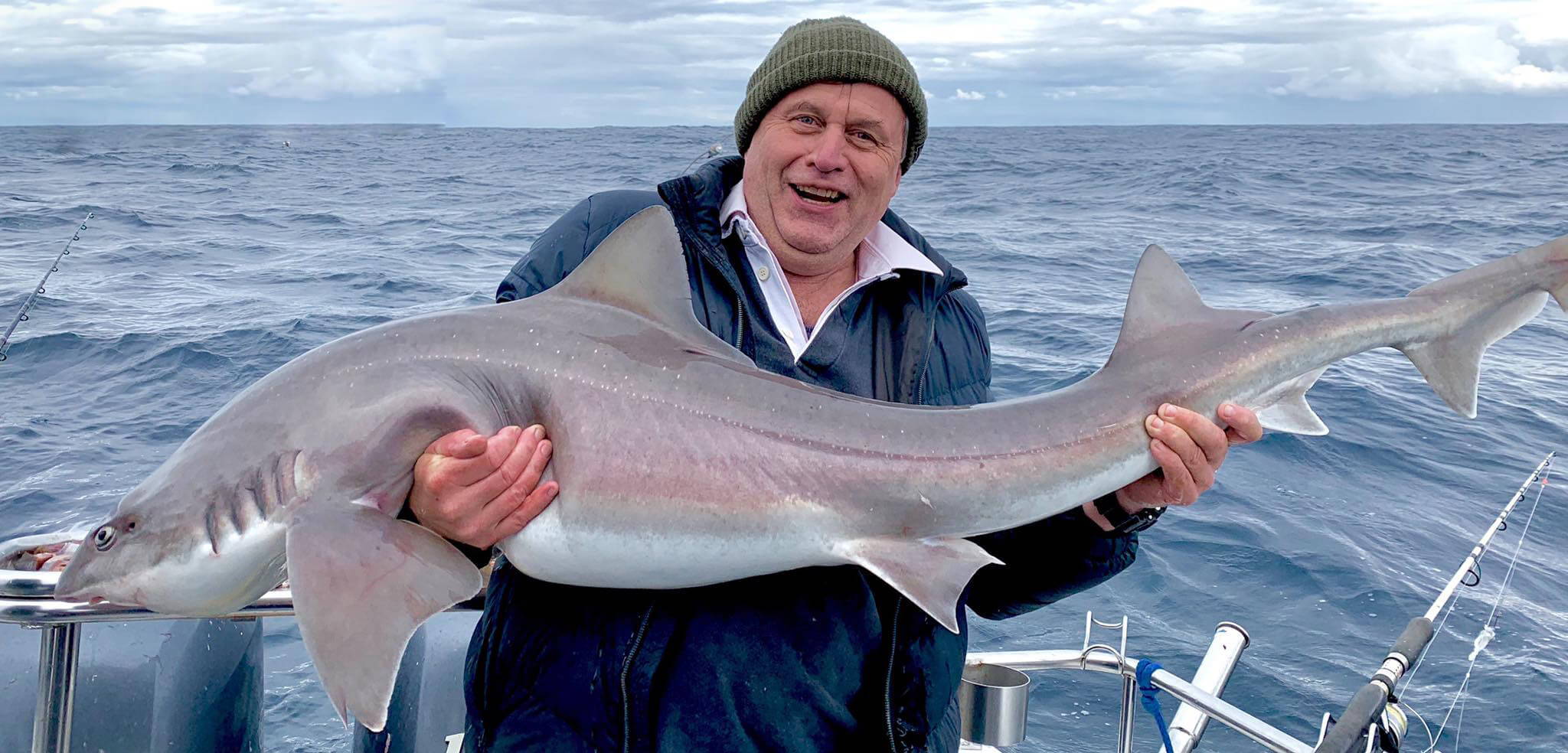 Daniel Hoey from Salty Dog Charters helped customer Sam catch a cracker gummy fishing out from Portland this week.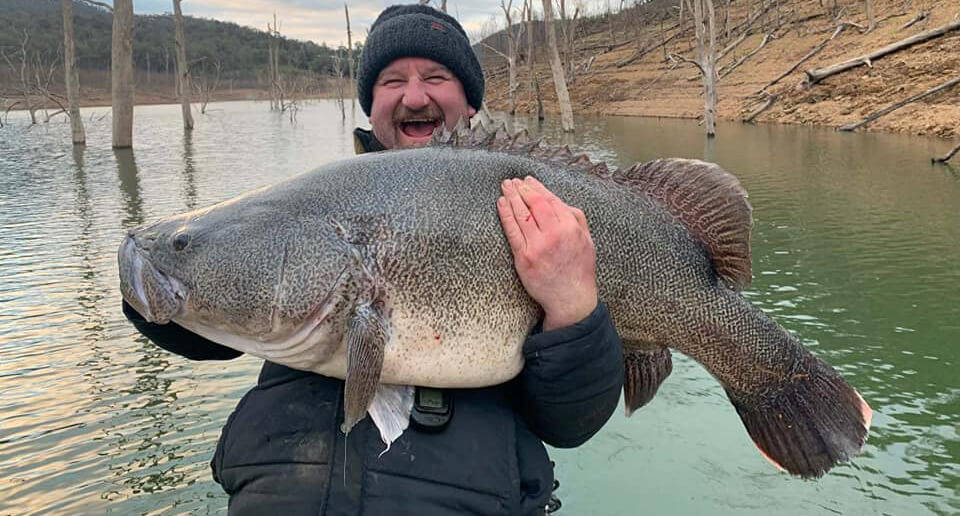 Jorge Jones caught this whopper cod of 106cm on a Megabass Magdraft lure fishing the Jerusalem Creek area of Lake Eildon.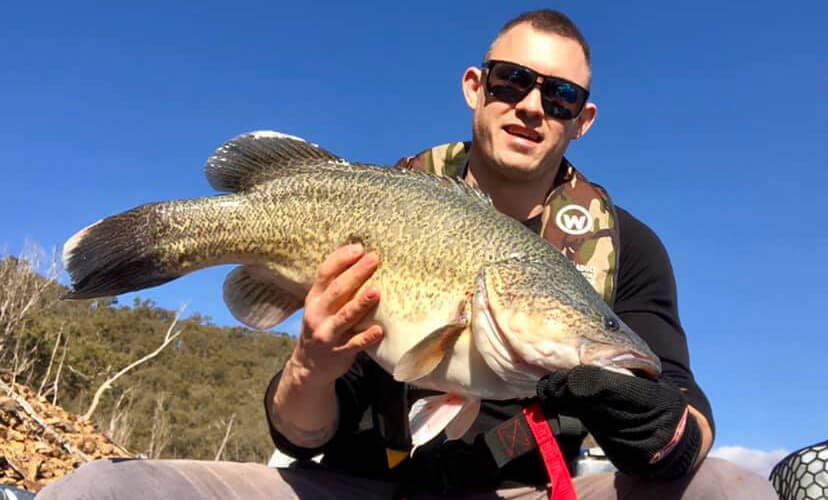 Craig Lashbrook caught a beautiful 72cm Murray cod fishing at Lake Eildon on the weekend.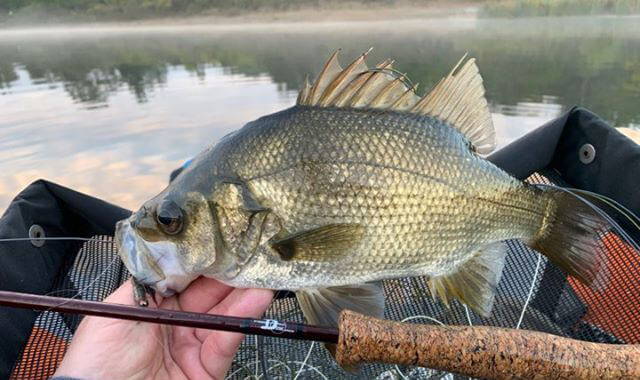 Sven Bandura landed a chunk of an EP while fly fishing from his float tube at Devilbend on the weekend. Sven was fishing with 'rabbit matukas' and 'bass vampire' patterns.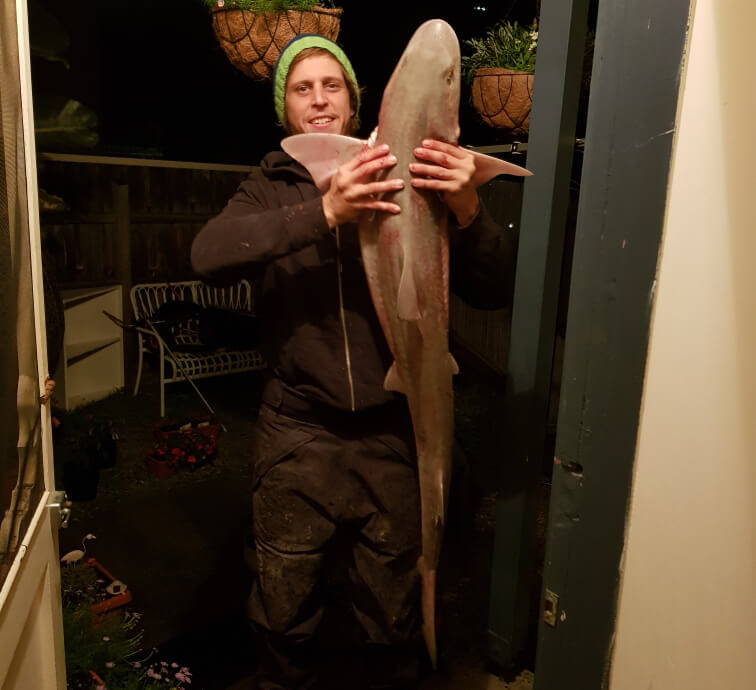 James Gwynne caught this cracking gummy fishing the beach at Gunnamatta using calamari for bait.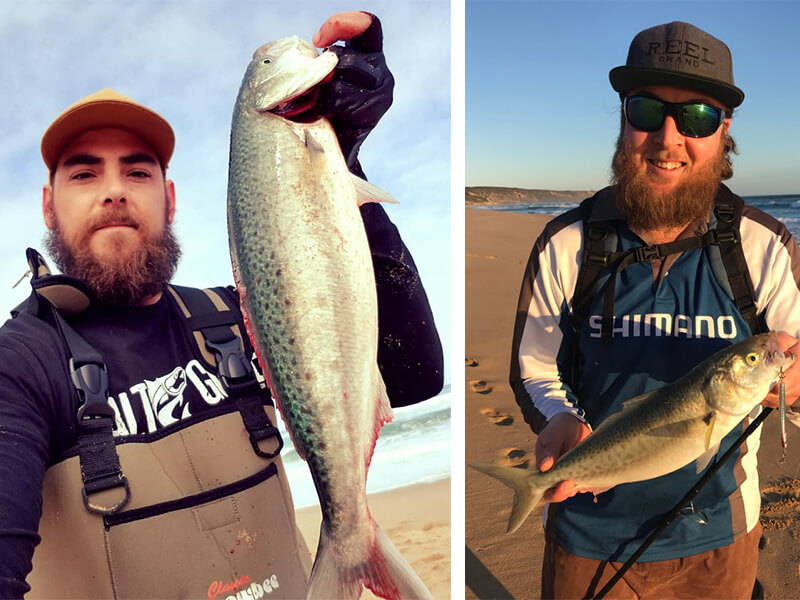 Staff member Mark Keaveny and Frogleys representative Gerry Morsman hit Gunnamatta at the start of the week and found a few salmon casting metals. Mark landed this nice one on a 40g Arma Radico lure.
Shane Bardsley caught his first ever Murray cod fishing in Taminick using a Jackall TN50 lure.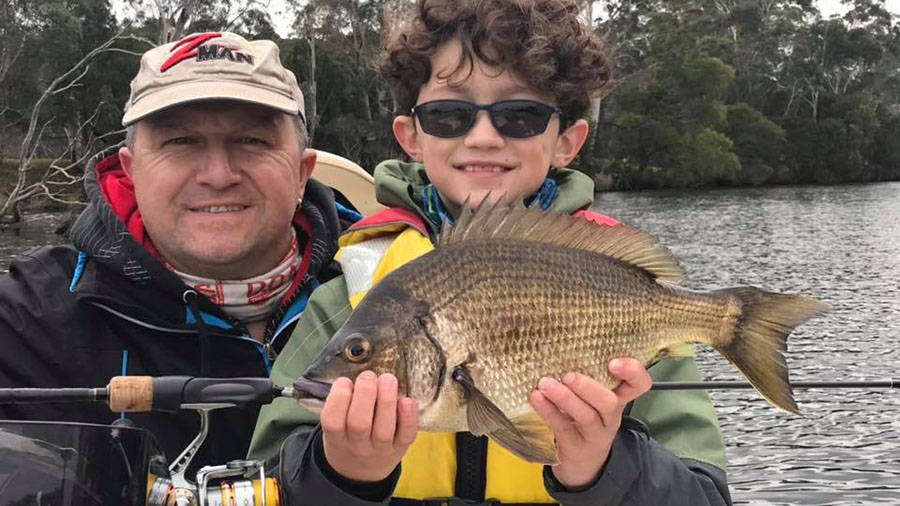 Lewis Milito caught and released this solid 40cm bream while fishing the Bemm River using a Zman grub. Love ya work mate!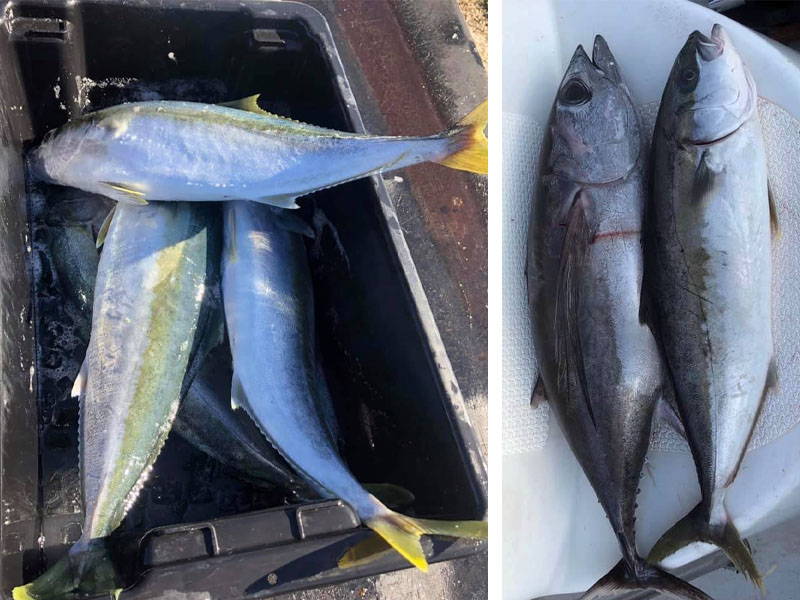 Reports from Montague Island out from Narooma show the kingfish have been going hard as well as good reports of albacore in the area as well.
IFISH WITH TACKLE WORLD SERIES 14
TALKING FISHING - C31 TV - TUESDAYS @8.30PM
Catch "Talking Fishing" on Melbourne's C31 TV (CH44) at 8.30pm each Tuesday night. Staff members David Kramer and Adam Ring together with Steve "Trelly" Threlfull host Australia's only "Live to Air" fishing television program at this prime time-slot. Put Tuesday night's at 8.30 away in your weekly diary of TV shows to watch!
Rubber bands last longer when refrigerated.


Good Luck with your fishing and stay safe on the water,

The TEAM at Tackle World Cranbourne & Mornington