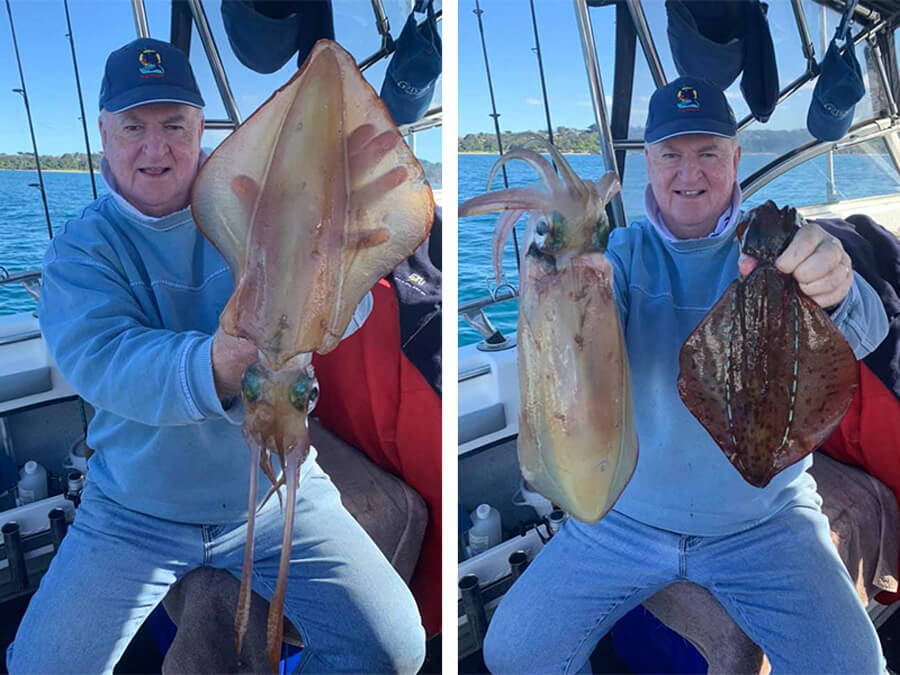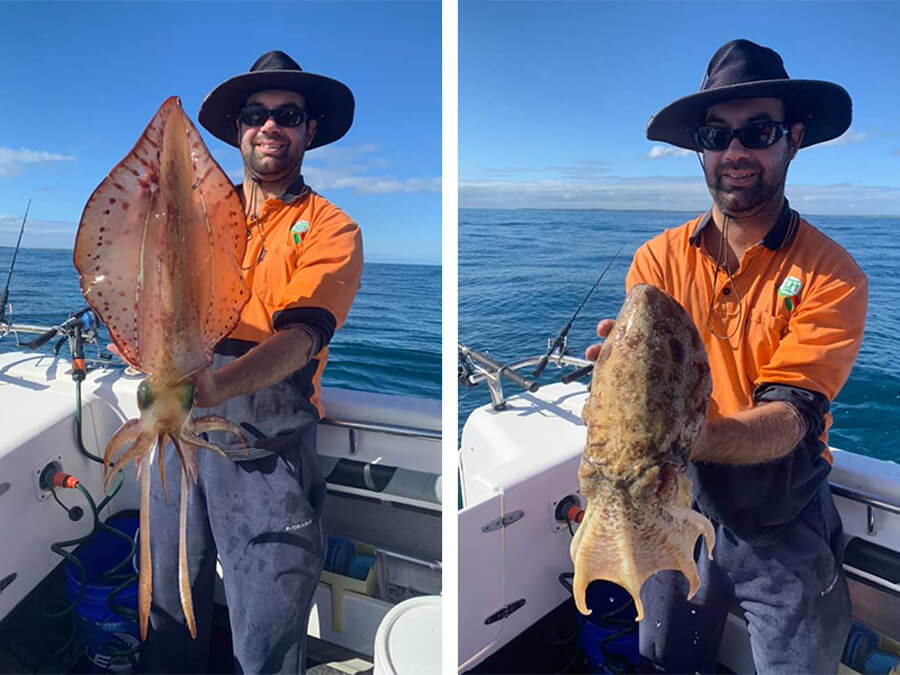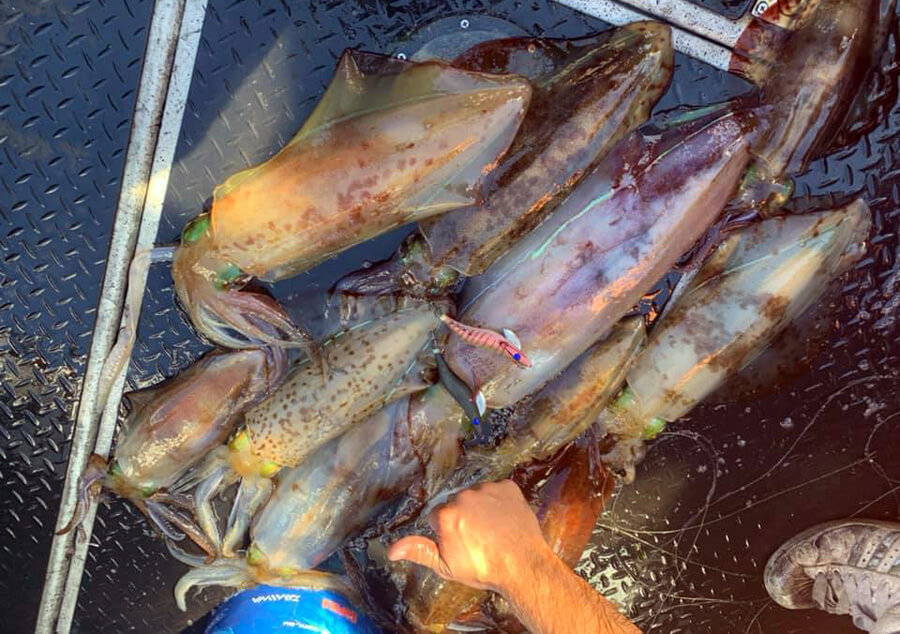 Pat Ellaby and Andrew Domine smashed the cephs fishing out from Flinders on the weekend with some solid pumpers landed on red foil and black jigs. The guys also managed a few more squid fishing Ventnor, Cat Bay and Quail Bank.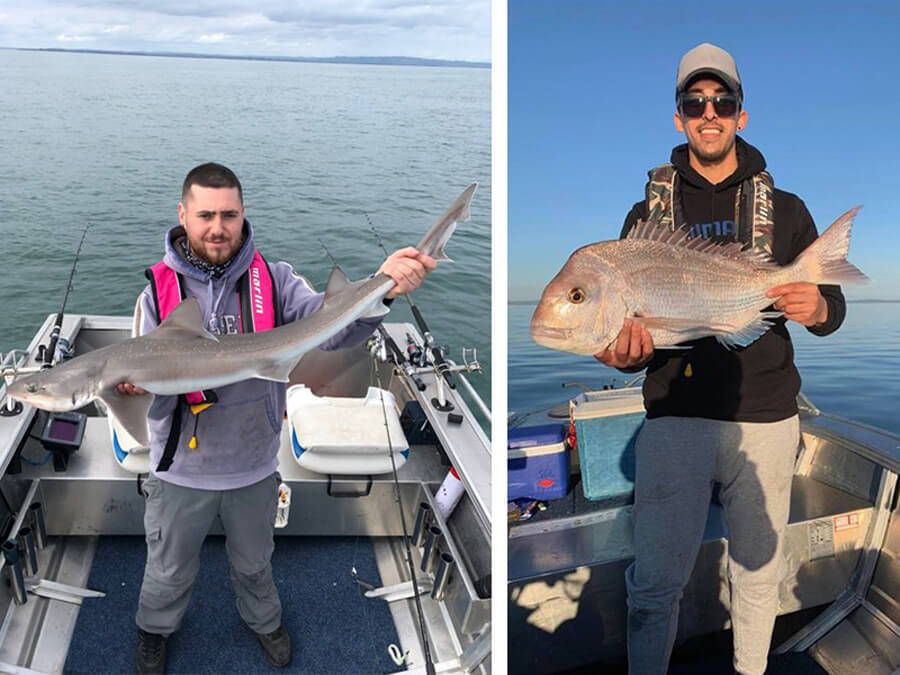 Dean Stacey and a mate made the most of Saturday's weather and landed a cracker gummy and a fantastic snapper while fishing near Sandy Point.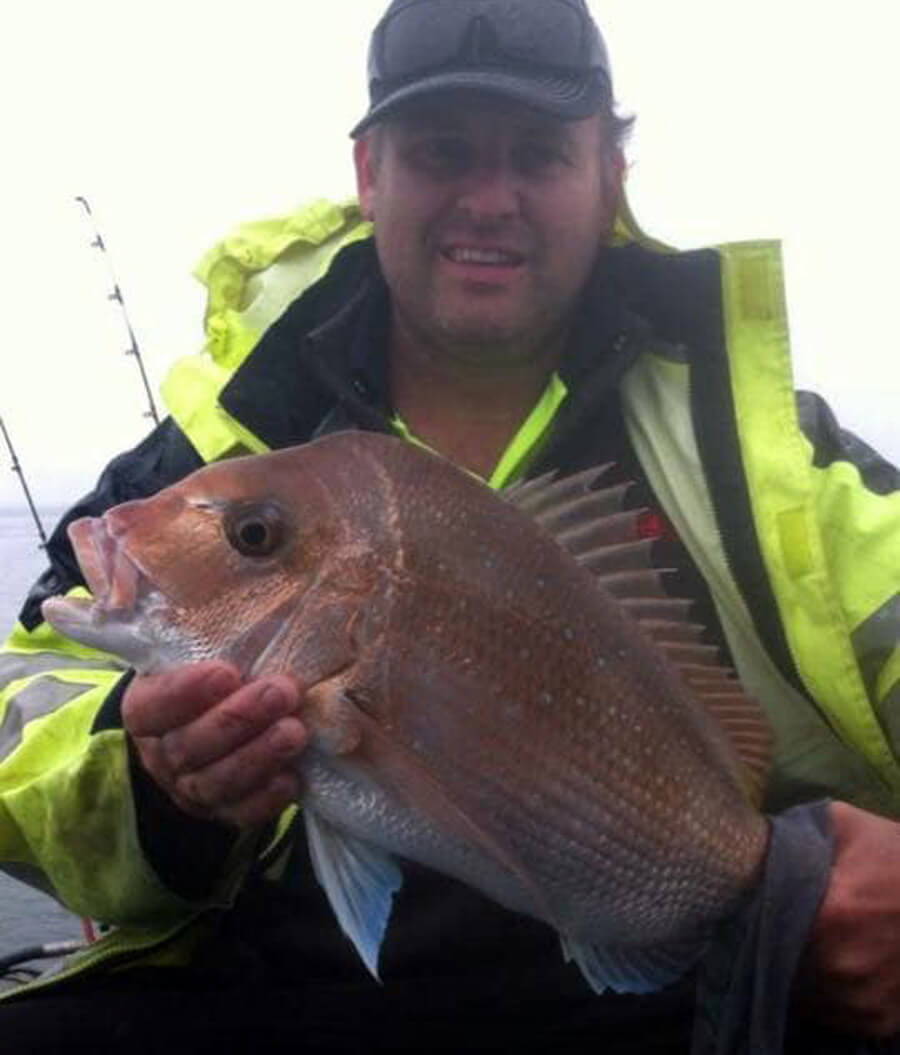 Aaron Burgermeister landed a nice snapper near Crawfish Rock in 15 metres of water on Saturday using pilchard for bait.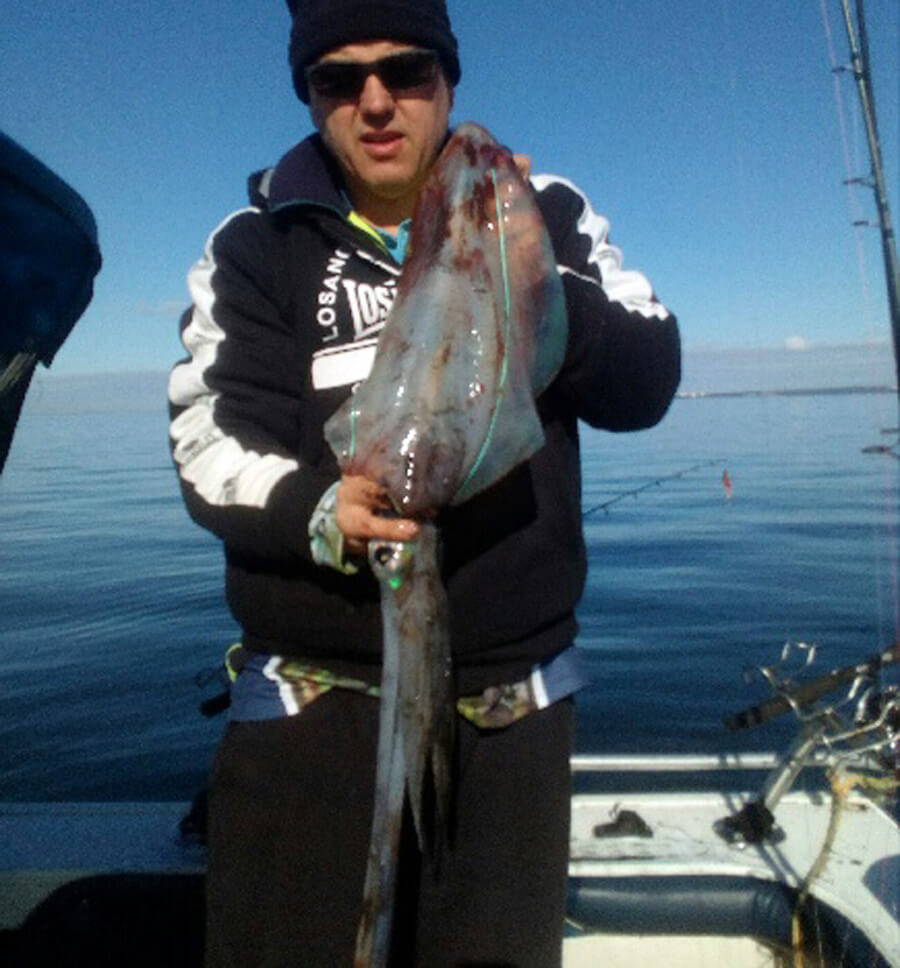 Patrick Rose with a nice 50cm hood caught at Quail Bank on Saturday.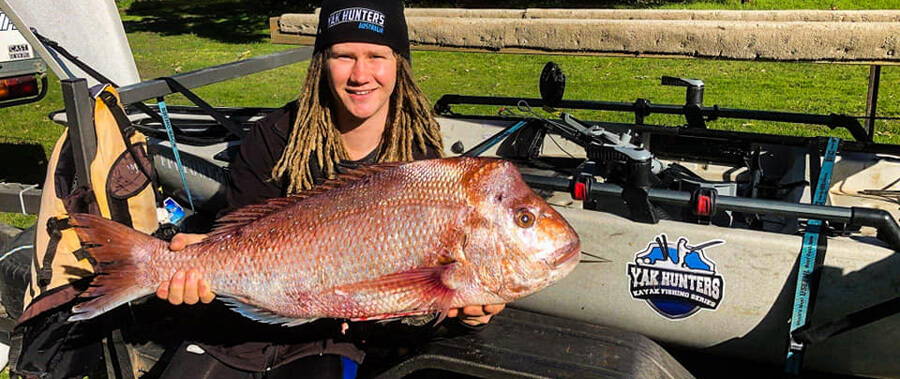 Tyler Hotchkin braved the cold on Saturday night on his kayak and was rewarded with this stonker of a snapper coming in at 86cm. The fish was caught on a squid ring fished on a snelled rig.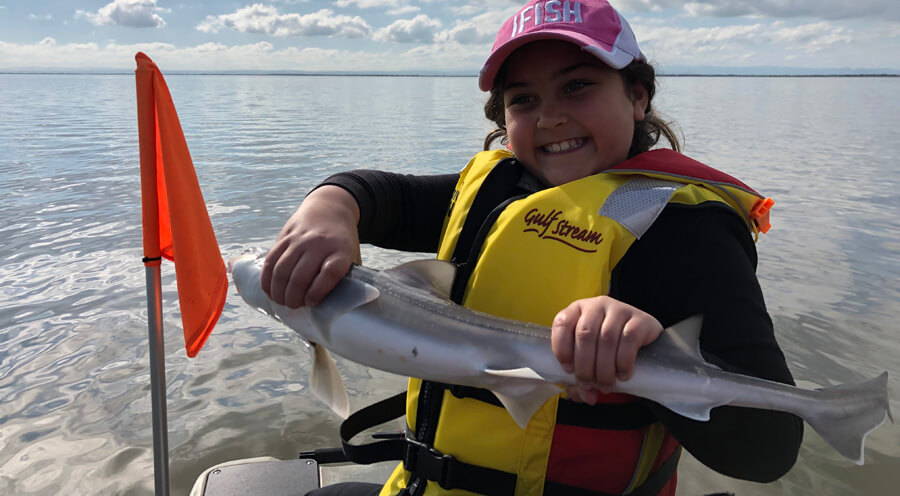 Maddison with one of 4 gummy's she caught off the back of her dad, Shaun Makin's kayak. The pair were fishing off Lang Lang Beach on Saturday with prawns & salmon the preferred bait. Great work Maddi!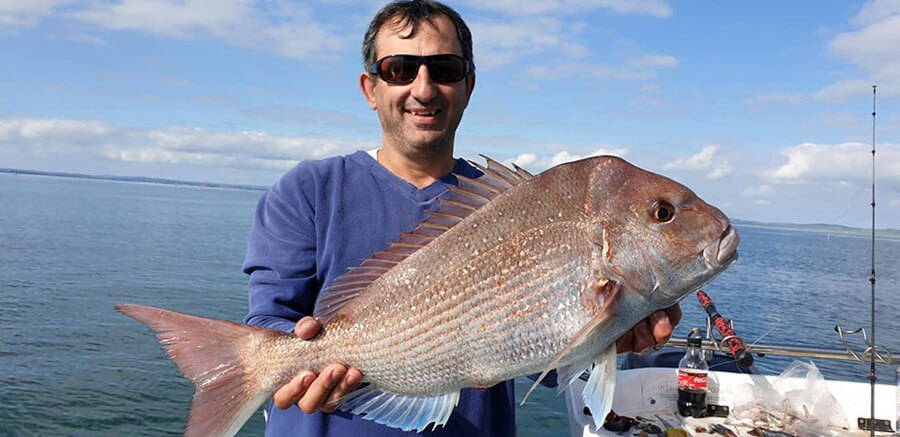 Shar Kan and co fished in 15 metres of water out from Silverleaves and landed a solid snapper on fresh couta, as you can see from the photo, there is plenty of fresh bait about if you put in the time.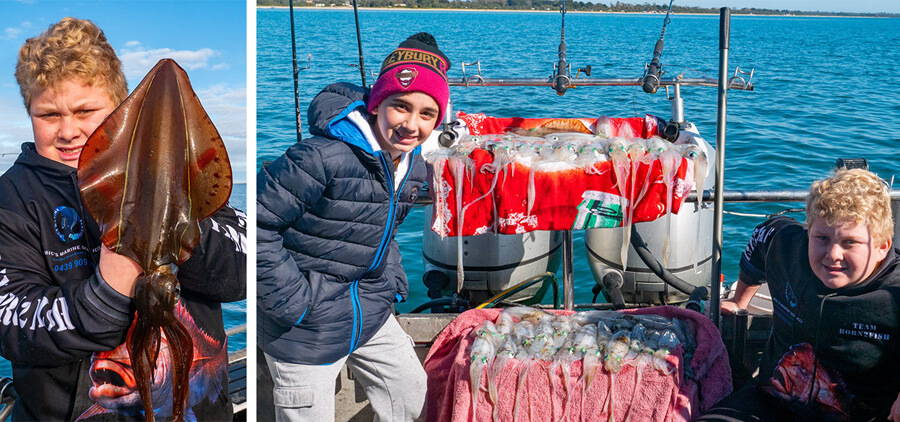 Jayson Turner from Pro Red Fishing Charters had a good day on Port Phillip with some nice calamari landed for those on board.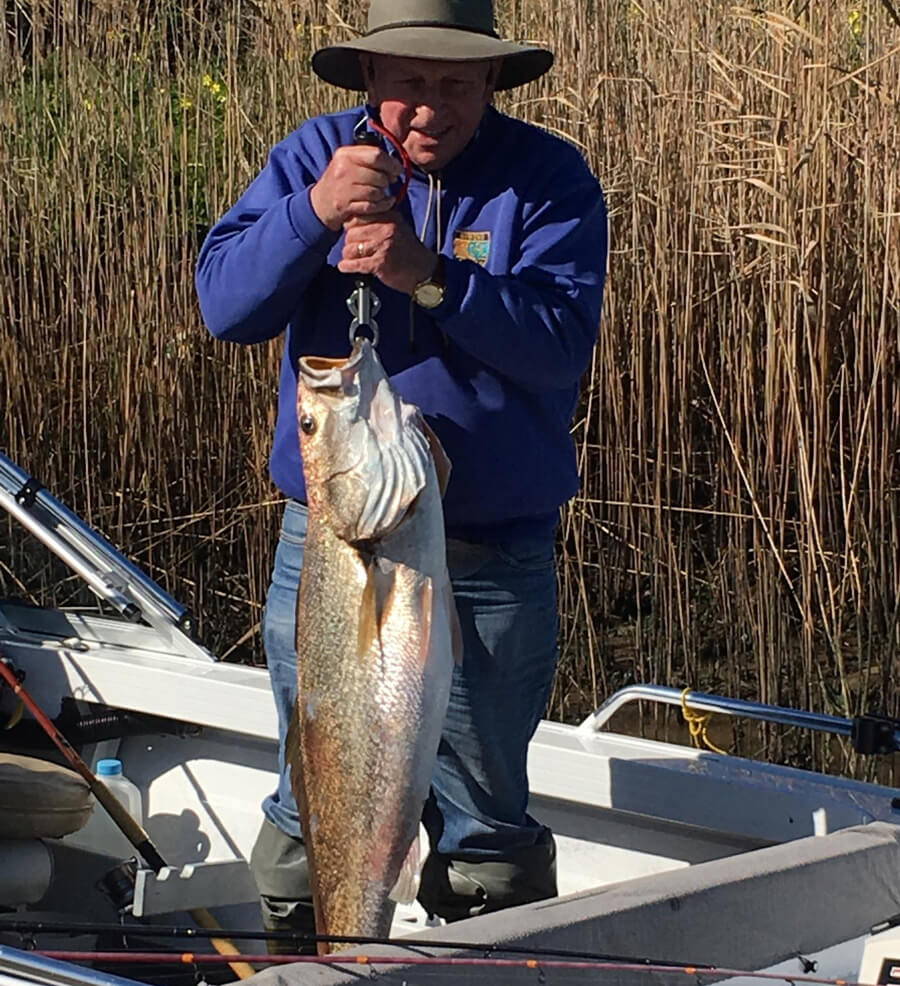 The Ormond Angling Club had their annual Werribee River bream comp on Saturday and George Green got the surprise of his life with a huge mulloway weighing an impressive 11.05 kg caught on a bream outfit with 8 pound line. The club members also caught 16 nice bream on the day.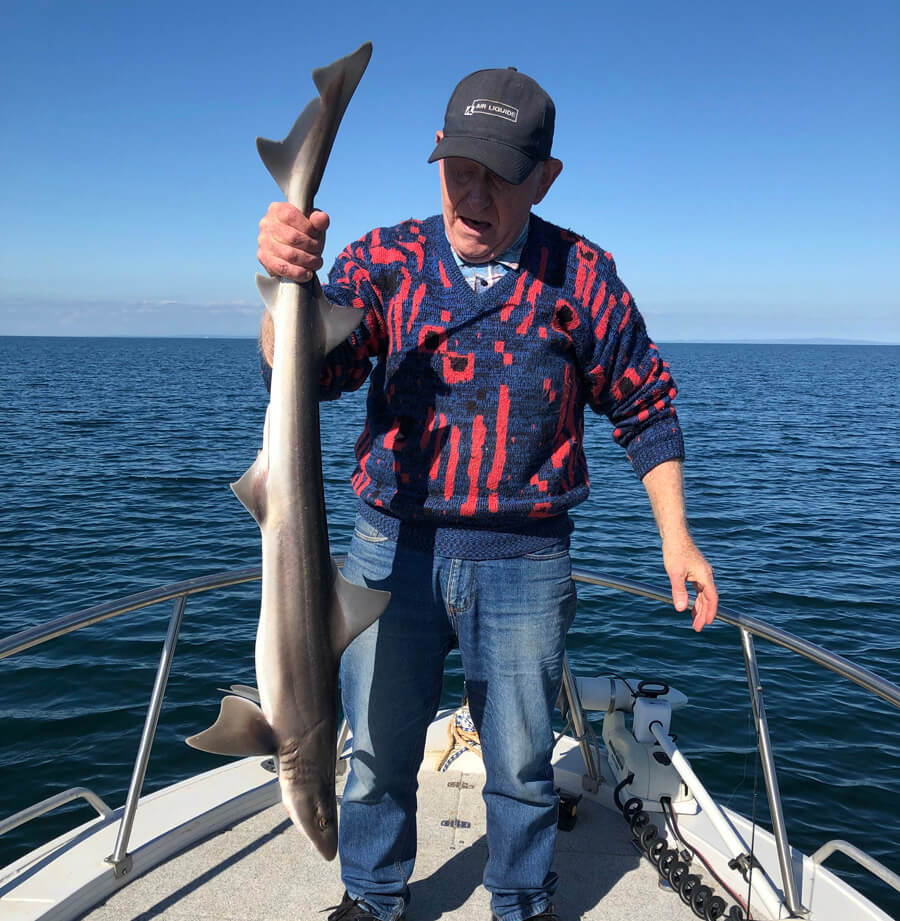 John Bish caught this ripper gummy shark fishing out from Werribee South on Saturday. John also reports being bitten off a number of times so maybe up your leader if you head out.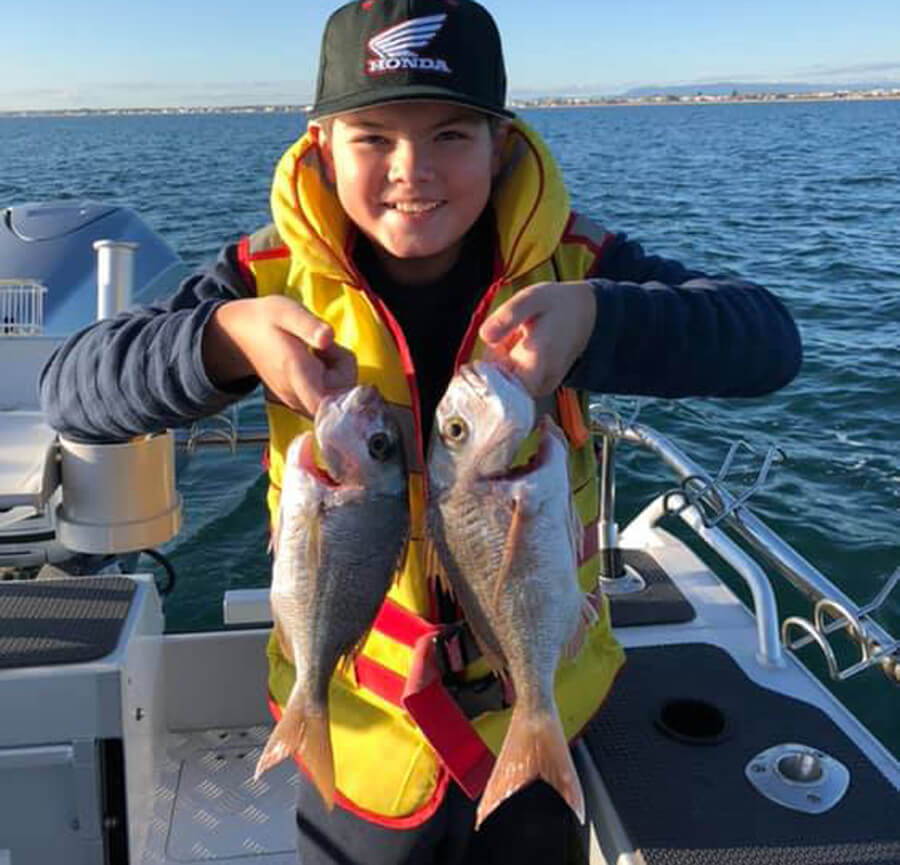 Mike Naks and his son fished out from Carrum and after wading through the piranha pinkies managed a couple of nice pan sized ones for a feed, well done guys.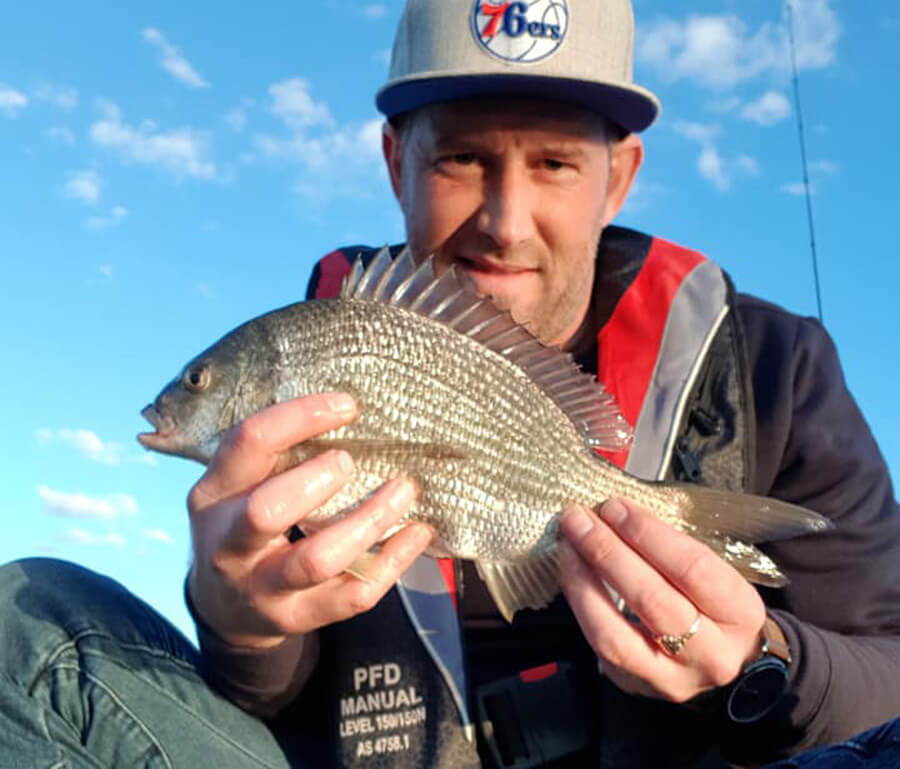 Brendan Smith fished Patterson Lakes last week for a nice bream caught on a vibe lure while fishing from the kayak.
Steve caught and released a couple of nice bream while fishing the Balcombe Estuary jetty.
Jackson Schultz and Trent Dickinson had a cracker day on the tuna on Friday. Jackson landed his first barrel tuna of 109kg and the guys also landed a nice 28kg fish with an interesting deformed mouth. The boys hooked the barrel on the Bonze Thunnus spreader bar rigged with a winged Exocet in humdinger colour that Trent picked up from the shop.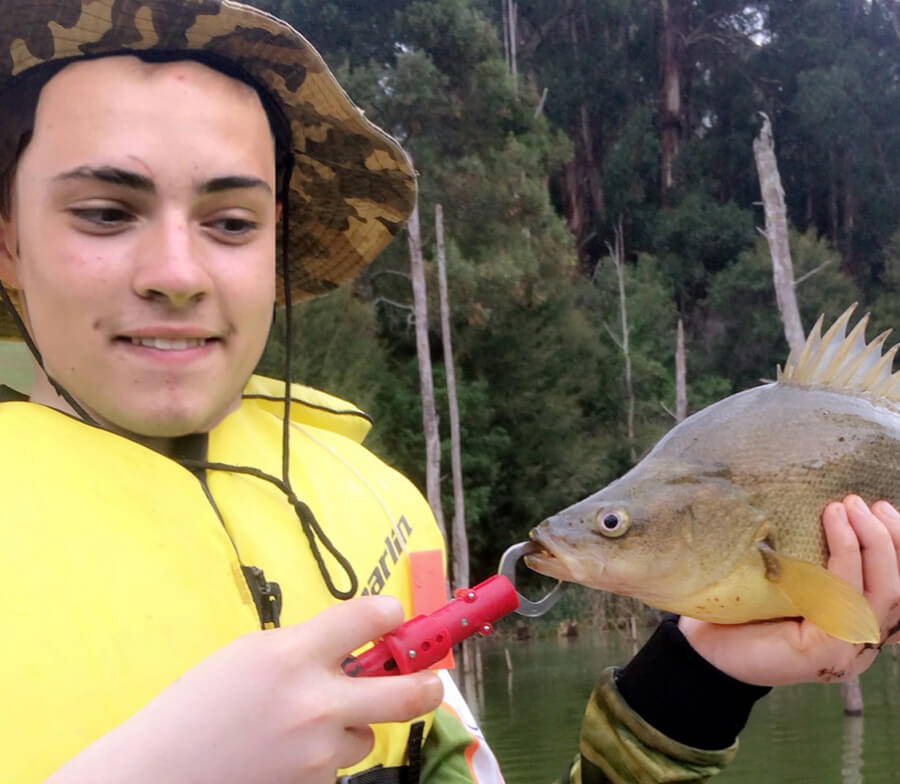 Jett Cole reports in from Nagambie where he has had a lot of success on the yellas as of late catching 3 to 4 per session, his best being this 45cm fish.
Bailey Thomas and his dad Paul pulled up to their first spot at Lake Eildon and Bailey managed this ripper 61cm/5lb brown trout on his 3rd cast on a swimbait while targeting cod. Great fish mate, can't complain about that.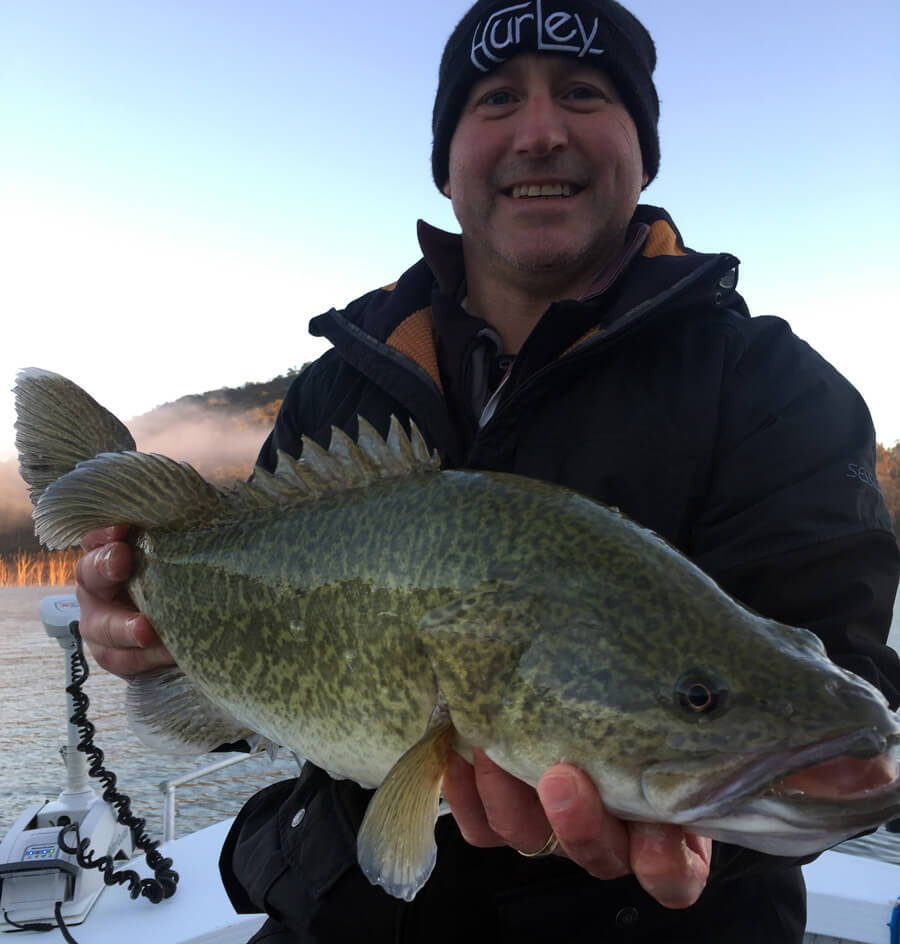 Adam Moulday with a beautiful 60cm Murray cod caught on a Bassman spinner bait at Lake Eildon on the weekend.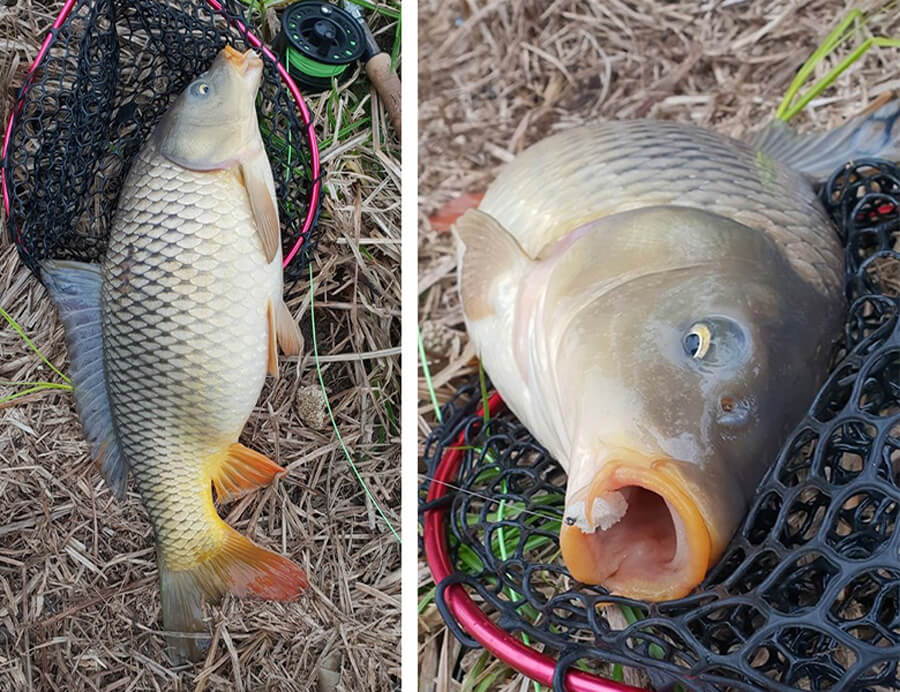 Good customer Glenn Lacey had a bit of fun with the local Cranbourne carp fly fishing with an imitation bread fly.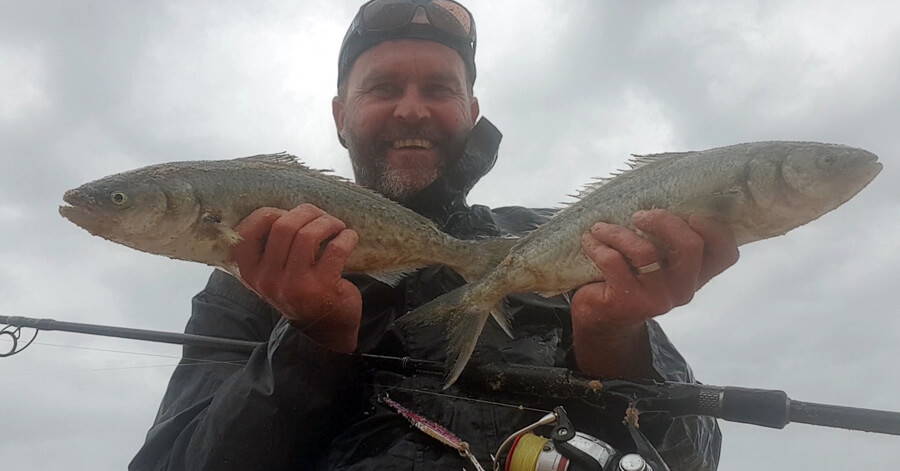 Andrew Ketelaar reports in from the surf beach at Kilcunda with some fantastic salmon caught during the incoming tide on heavy soft plastics and big metals the handle the swell. Great work mate.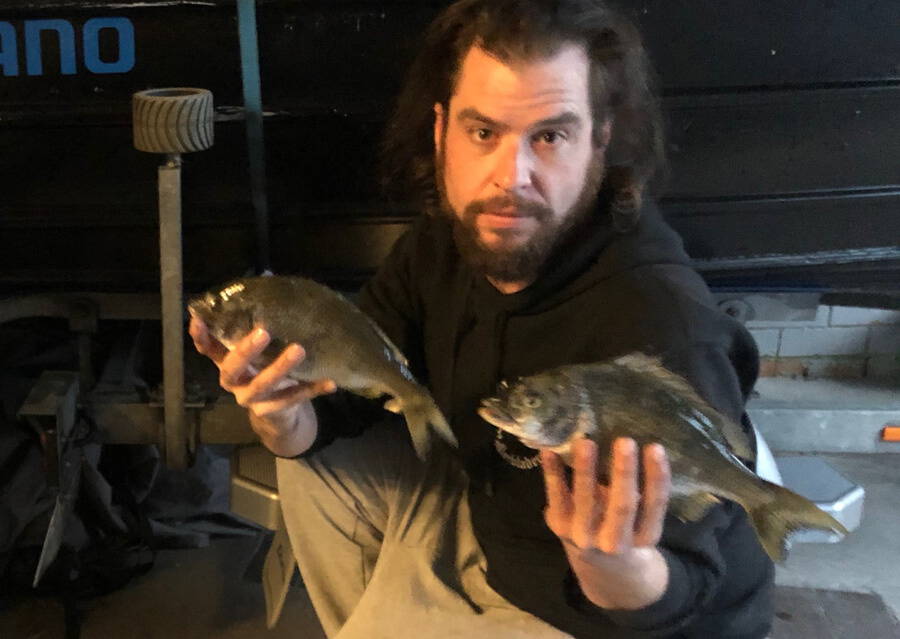 Pandelis reports in from the Mitchell River at Bairnsdale with some lovely bream caught on Sunday.
Peter Szitas landed this nice Murray cod fishing at Lake Mulwala last week, the fish went 57cm.
IFISH WITH TACKLE WORLD SERIES 14
TALKING FISHING - C31 TV - TUESDAYS @8.30PM
Catch "Talking Fishing" on Melbourne's C31 TV (CH44) at 8.30pm each Tuesday night. Staff members David Kramer and Adam Ring together with Steve "Trelly" Threlfull host Australia's only "Live to Air" fishing television program at this prime time-slot. Put Tuesday night's at 8.30 away in your weekly diary of TV shows to watch!
In the Caribbean there are oysters that can climb trees.


Good Luck with your fishing and stay safe on the water,

The TEAM at Tackle World Cranbourne & Mornington