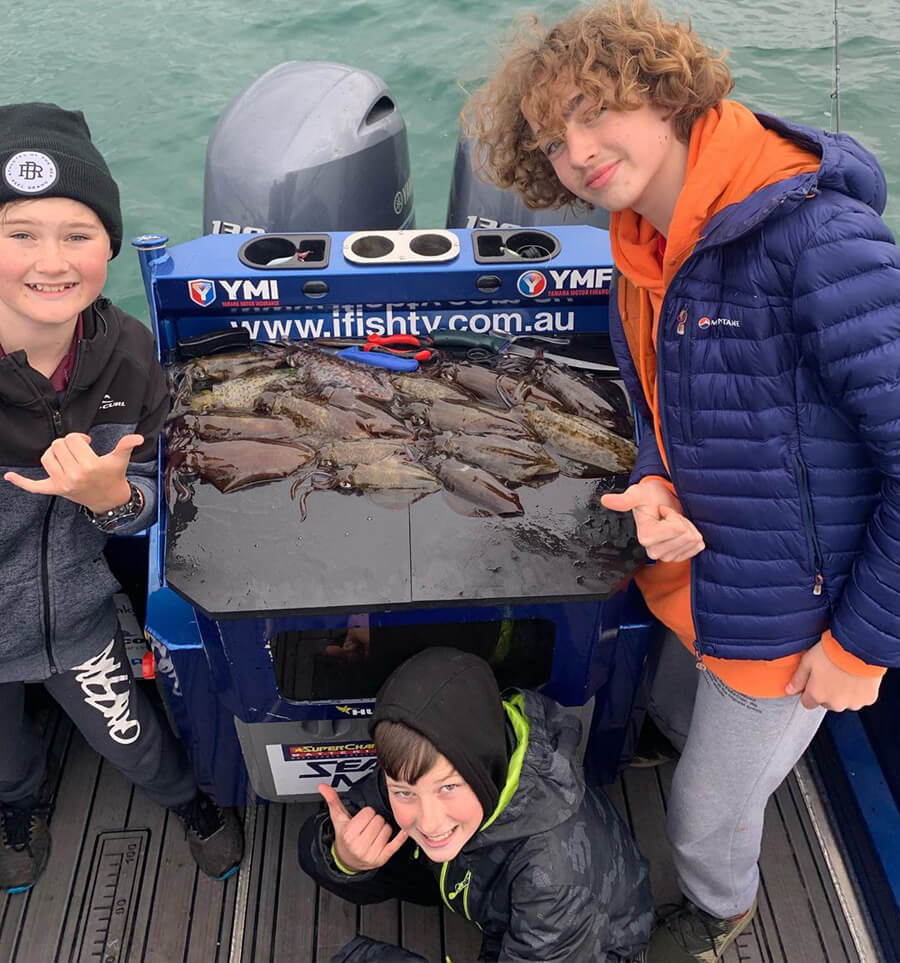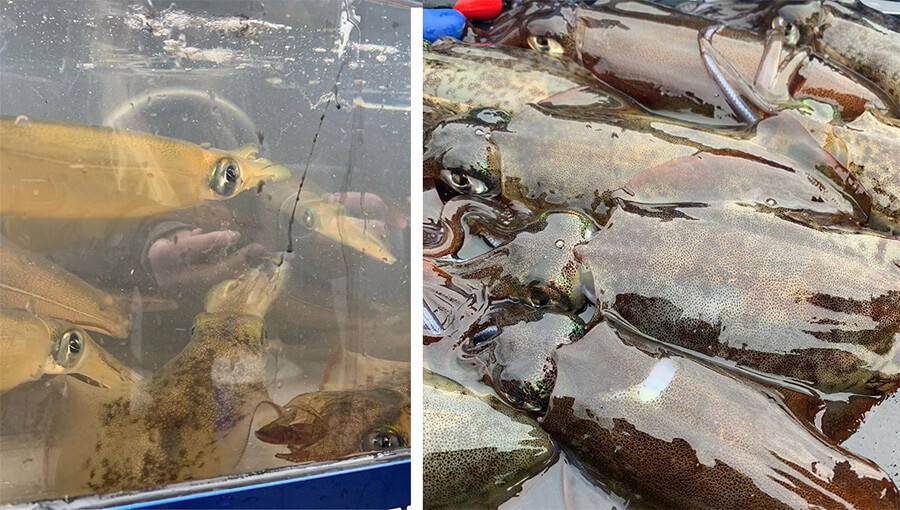 Paul, Cristy and Jet Worsteling fished around Mud Island with a couple of Jet's mates catching some fantastic squid on white jigs with multiple 2, 3 and 4 way hook ups happening during their session. PW of course forgot the Tumbler Bag on this session so the Squidezy tool was the deal breaker to ensure a nice feed of calamari rings at the end of the day.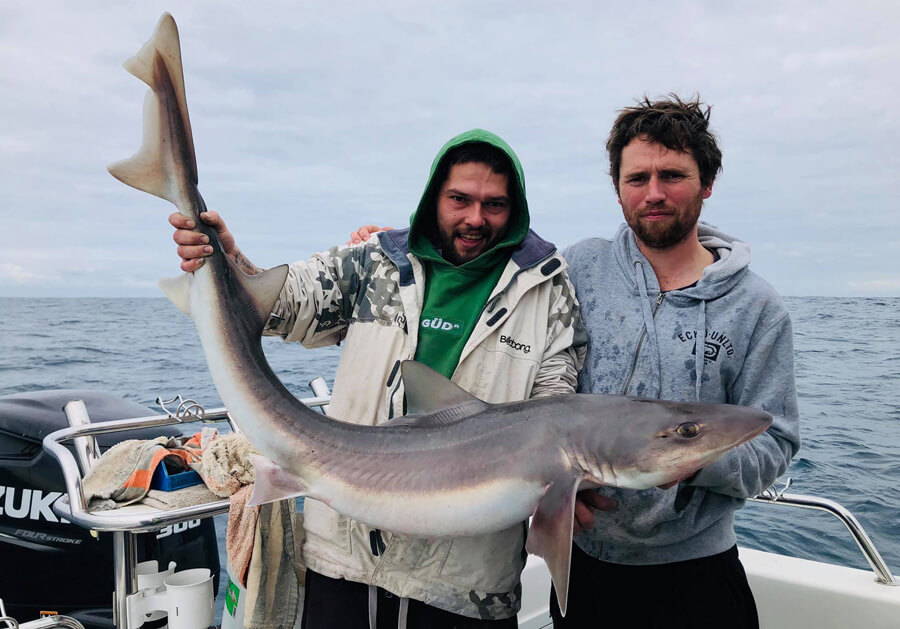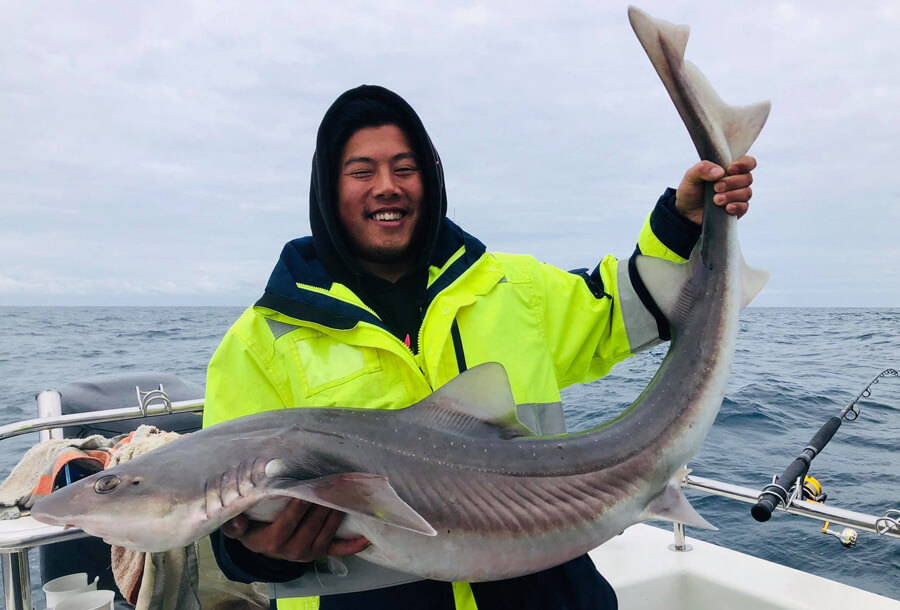 Shaun Furtiere from Think Big Fishing Charters had a cracker session on the gummies with his customers last week with a number of stonkers caught.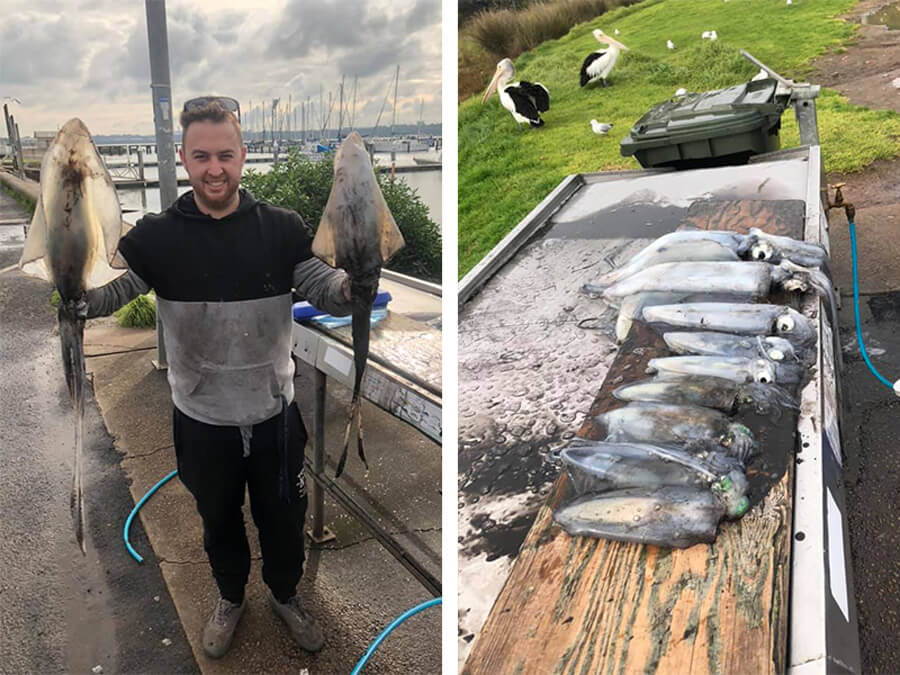 Josh Barnes fished the top of Middle Spit and landed some fantastic squid to 38cm (hood) in 5 to 8 metres of water.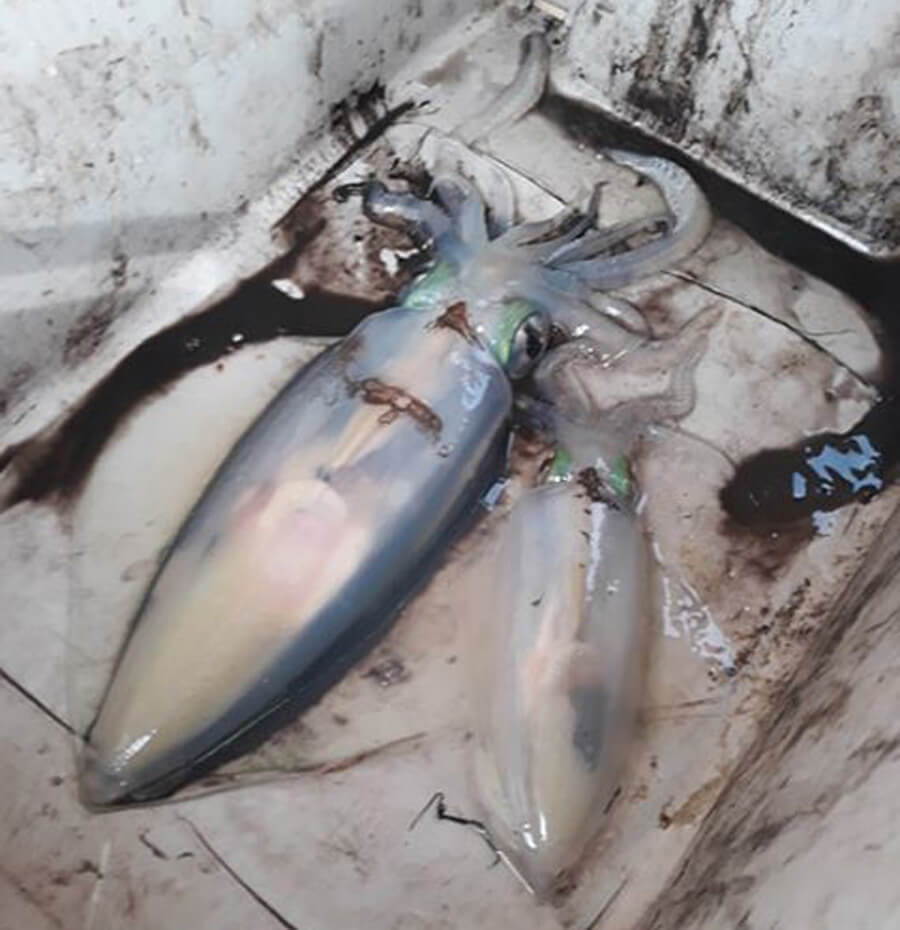 Dylan Gussenhoven found a few nice squid fishing Tyabb Bank over the weekend.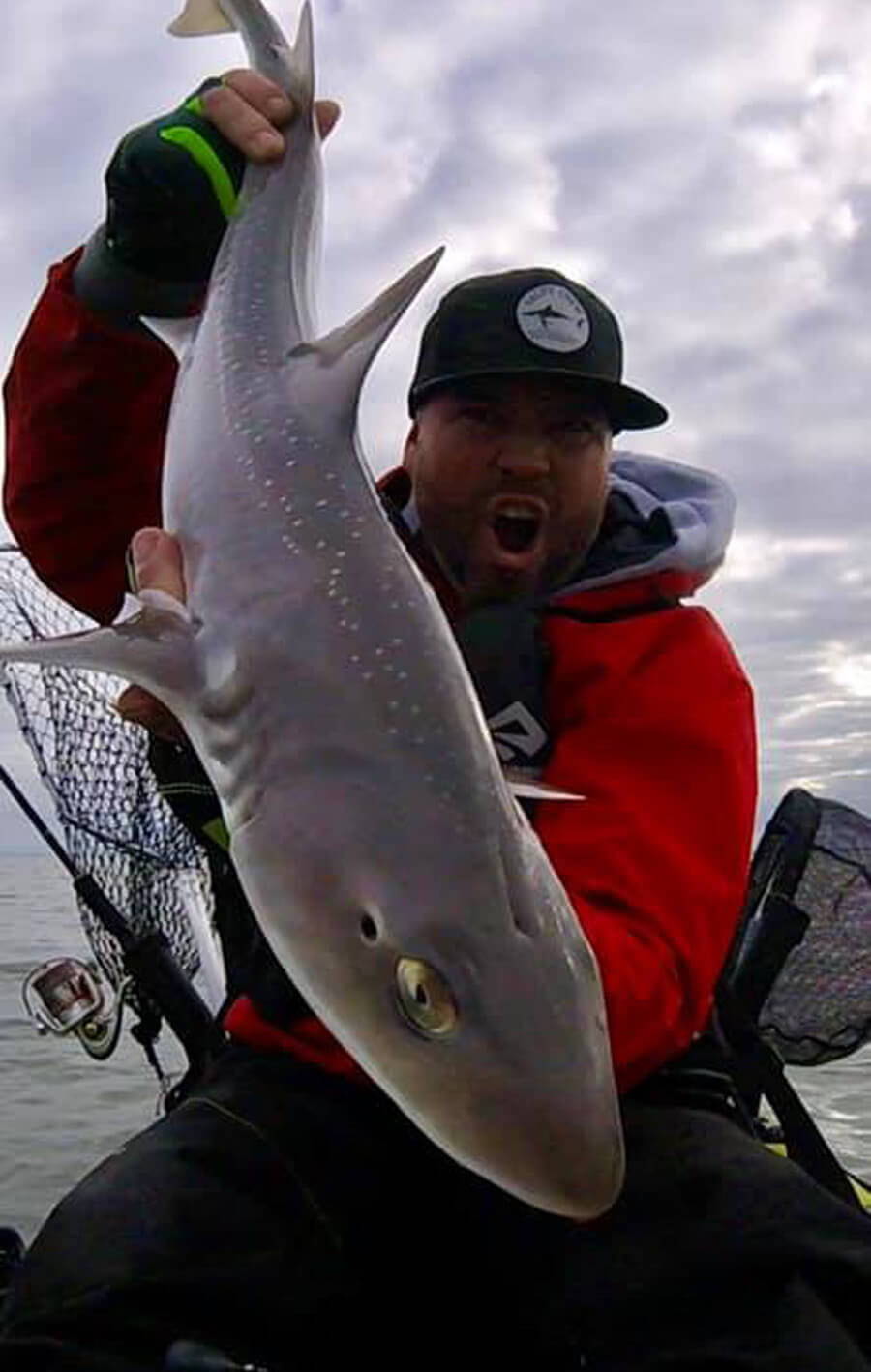 Brendon Hogg landed a nice gummy fishing from the kayak at Lang Lang on the weekend as part of the Lang Lang Krakka Competition.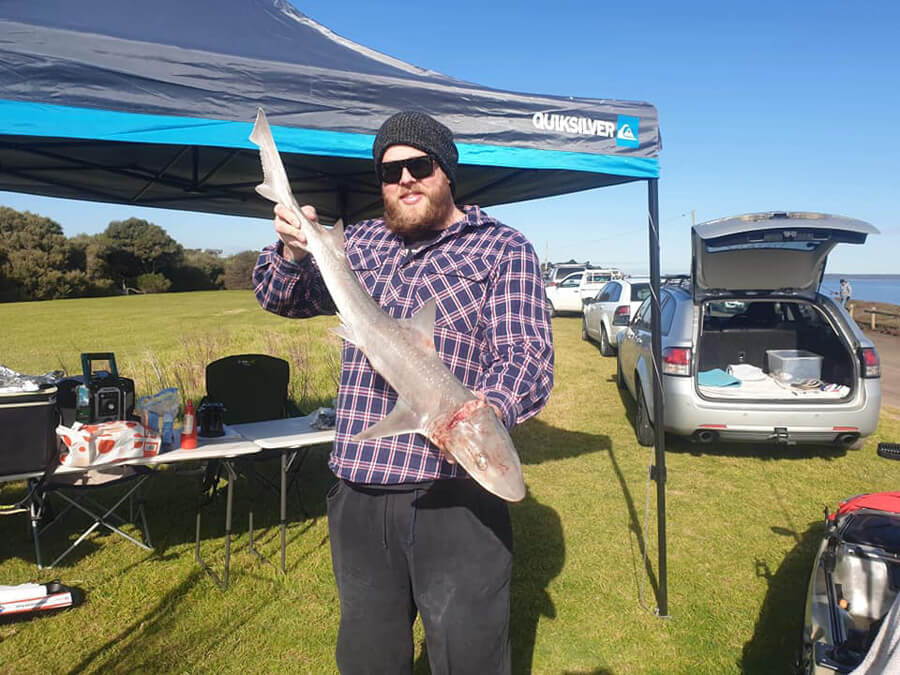 Geoff Andersson fished the Krakka comp and landed a ripper gummy that got him 2nd place.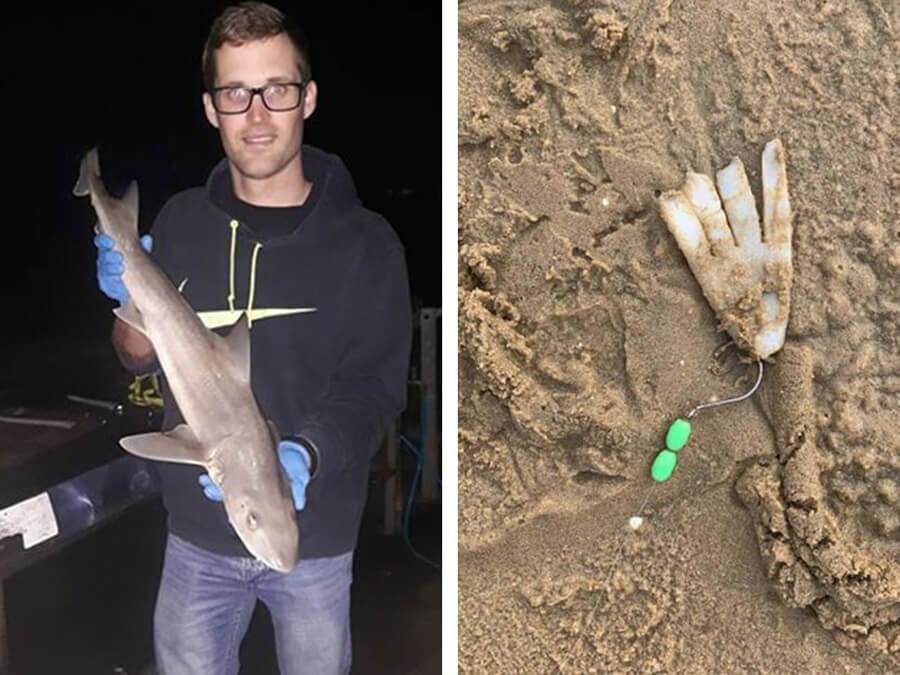 Nathan Baker landed his first legal gummy shark fishing land based at Jam Jerrup last week using fresh squid for bait.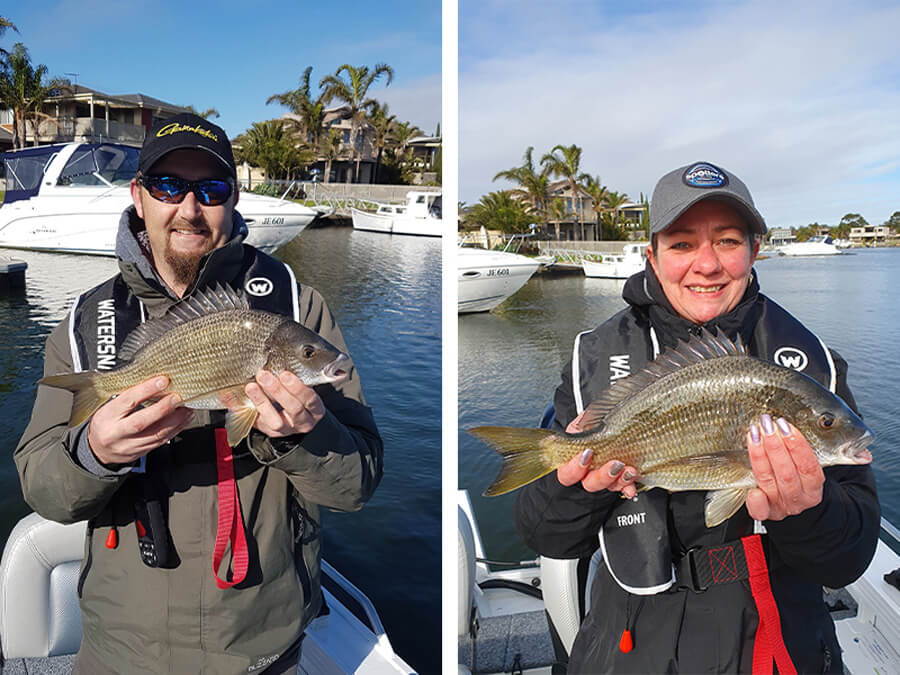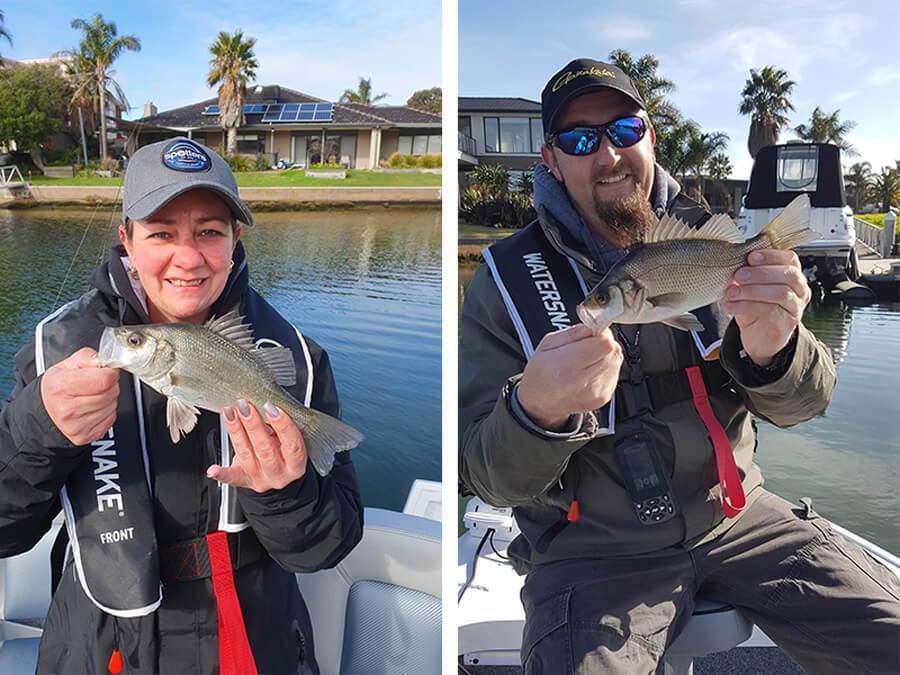 Staff member Adam Fraser and his partner Kylie fished Patterson Lakes last week and had a fantastic session catching bream to 39cm and endless EP's to 36cm. A number of lures with Zman grubs, Double Clutches and TT blades being stand outs. The key was to find the cleaner water and on top of that using side scan to find schools of fish to cast at.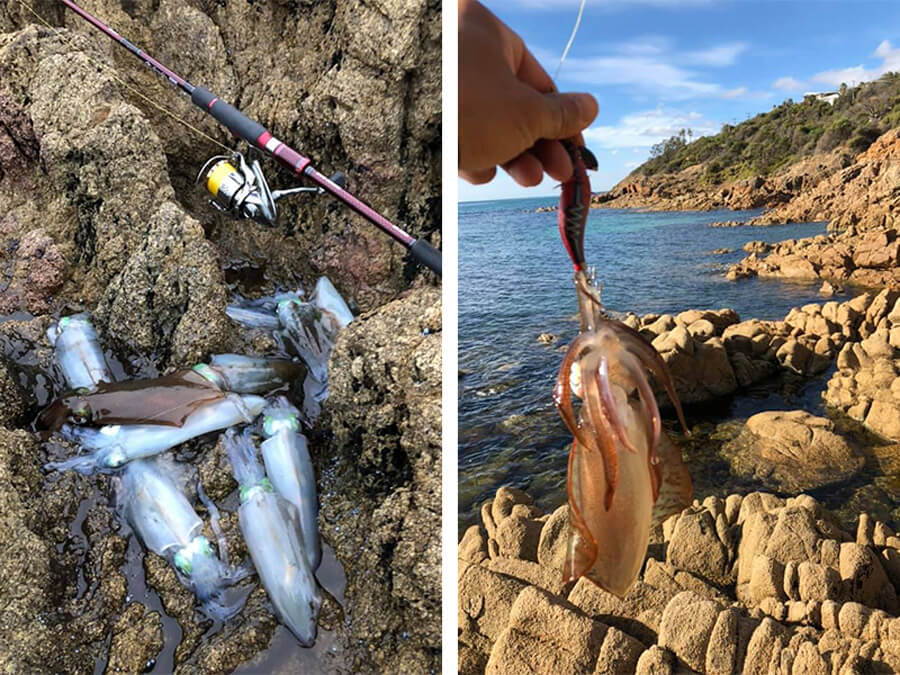 Tu Pham fished the rocks at Mount Martha for a few nice squid caught on Yamashita jigs.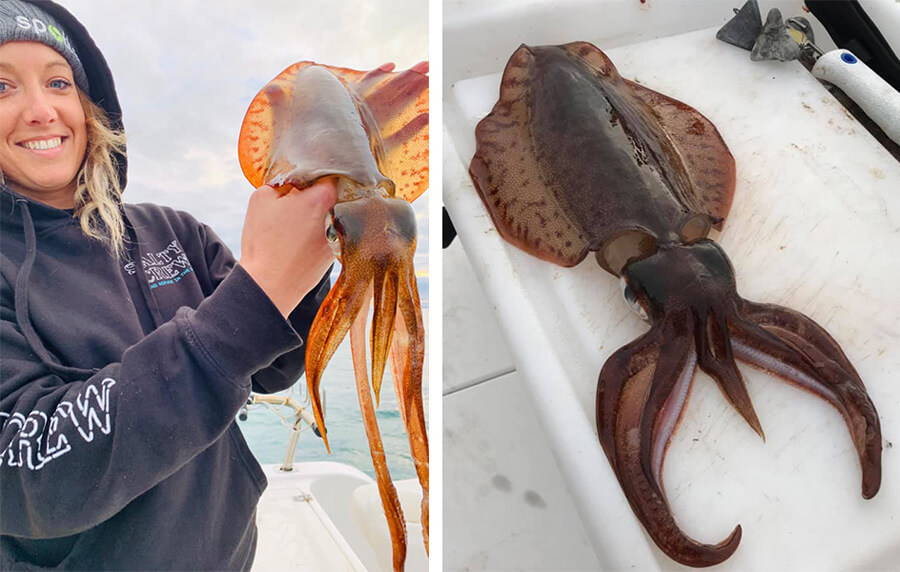 Michelle Emma fished out from Sorrento and got out onto some fantastic calamari out from Sorrento on the weekend and found the red foil Black Magic jigs in 3.5 size did the damage. Well done!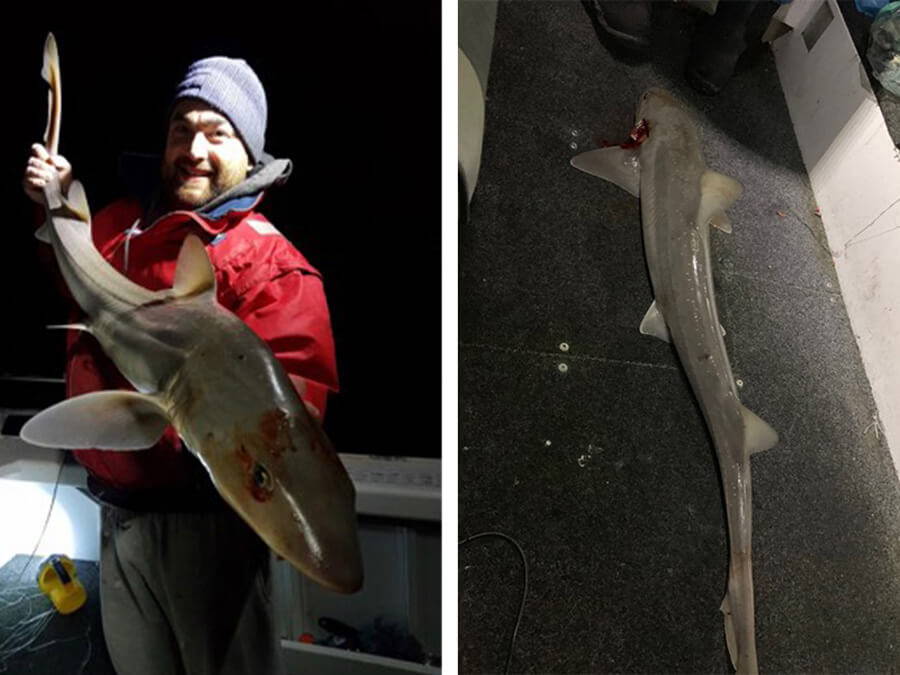 Daniel Zagami from Fish On Charters had a social fish with mate Rod Douglas and landed a fantastic gummy that fell to a bonito bait fishing the channel out from Sorrento.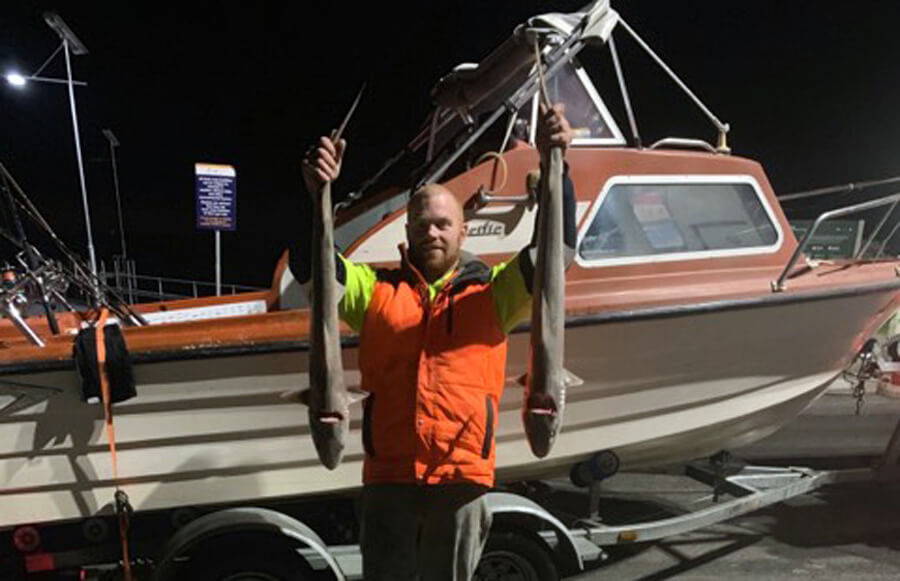 Good customer Edward Dunn has found success after buying a new sounder for his boat that allowed him to finally fish the grounds he wanted to. Ed had fantastic success getting a couple of nice gummies as a result of being able to sound the area correctly. Well done mate.
Shar Kan and co fished Queenscliff last week and smashed the XOS calamari, the guys said the squid were just on and took any jig.
Kurtis Campbell fished around Mud Island and Rosebud this week for some nice calamari. He fished in 5 to 8 metres of water and the Harimitsu RR (red foil) jig did all the damage.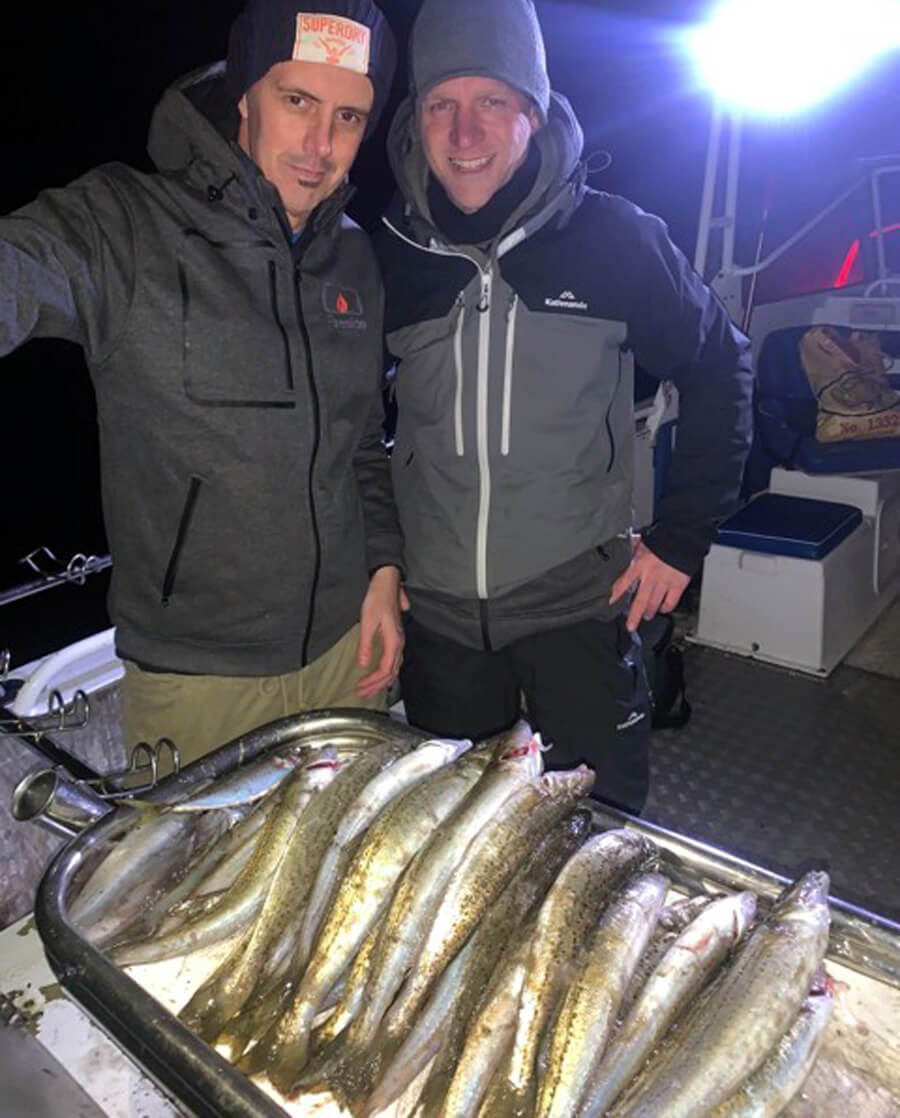 Daniel Zagami from Fish On Charters found some cracker whiting fishing St Leonards over the last week during the run in tide using squid strips for bait.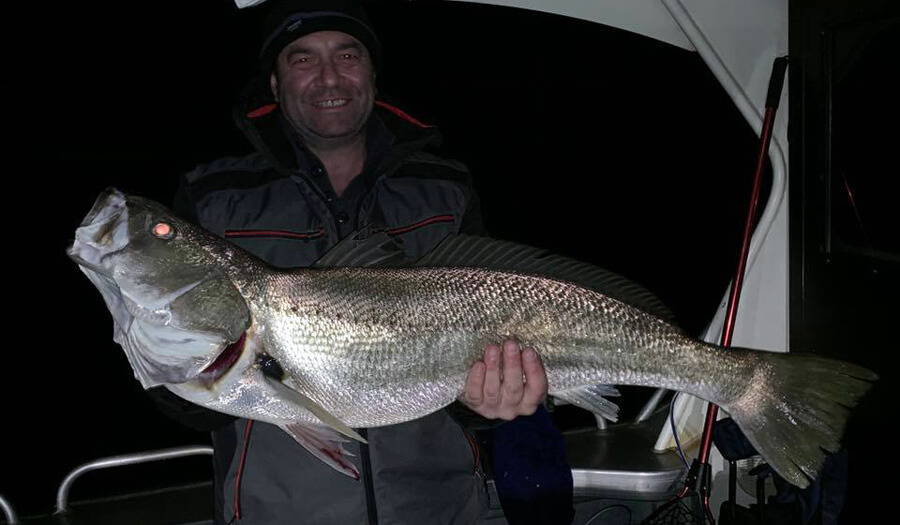 Matt Cini from Reel Time Fishing Charters helped his customer catch a fantastic mulloway fishing the Glenelg River last week.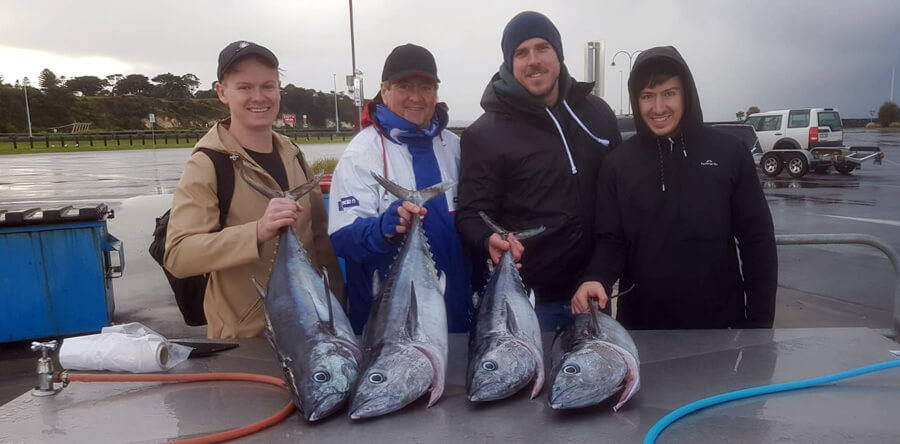 David, Mark, Andy and Tim had a ripper session out from Portland last week landing some nice school tuna.
Thomas Pinter hit Eildon recently and after putting in the hard work was rewarded with a monster Murray cod of 104cm caught on a Megabass 8 inch Magdraft.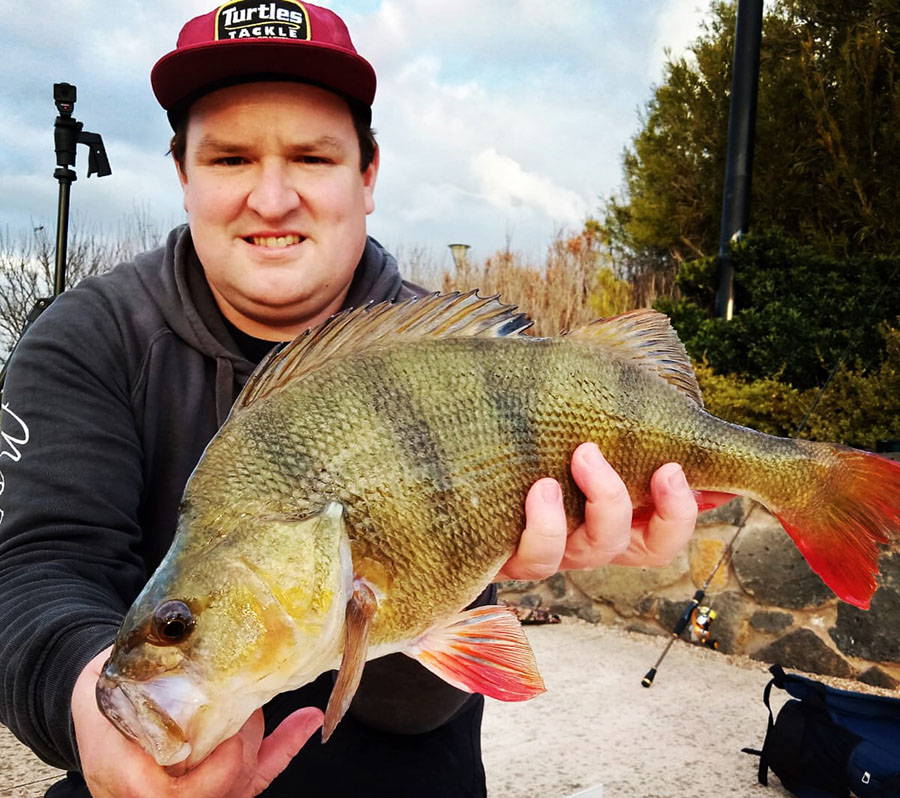 Shane Bardsley found a football of a redfin fishing a small lake around Broadmeadows this week, the fish measured 45.5cm and was caught on a hard body lure.
Matthew Hearn and Tiff Newton fished Ferntree Gully Quarry this week and Matt managed to pull this cracker brown trout.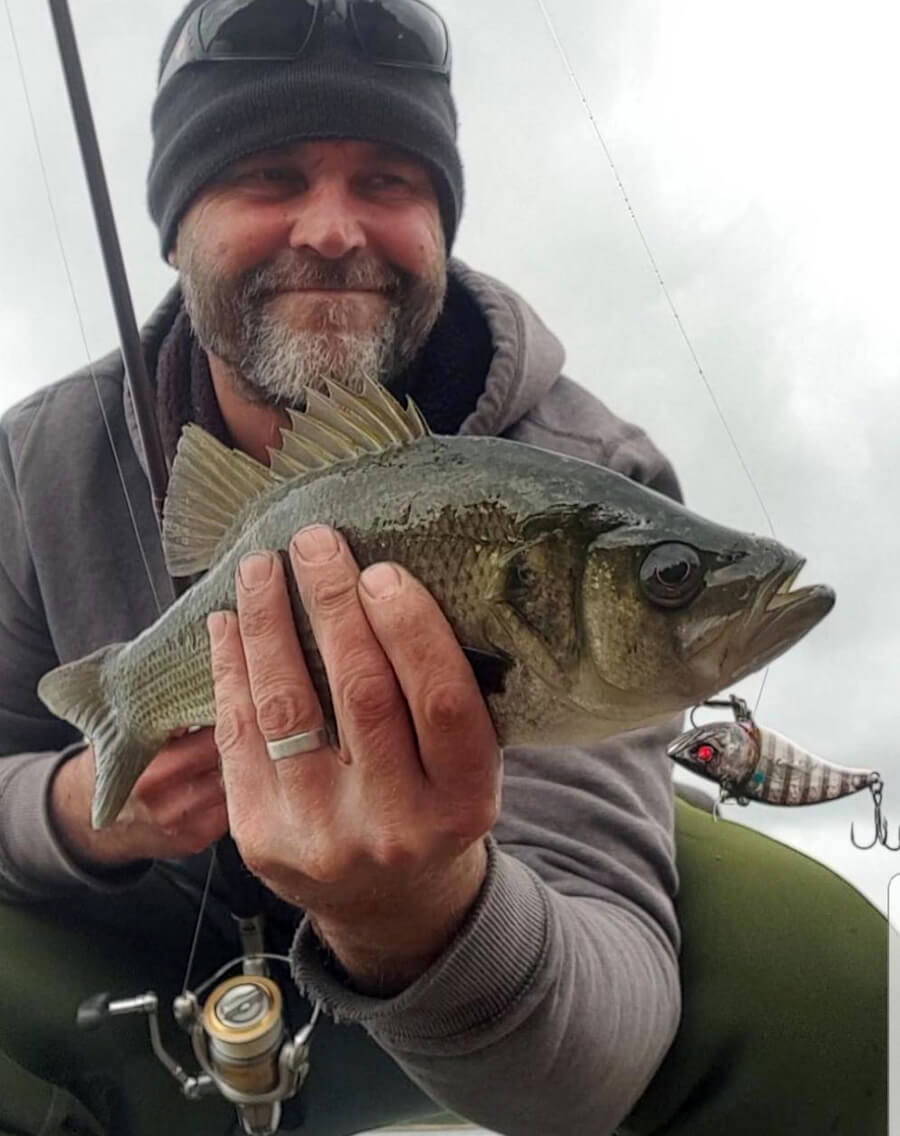 Andrew Ketelaar fished Devilbend Reservoir on Thursday morning and landed a ripper EP on a Strike Pro vibe.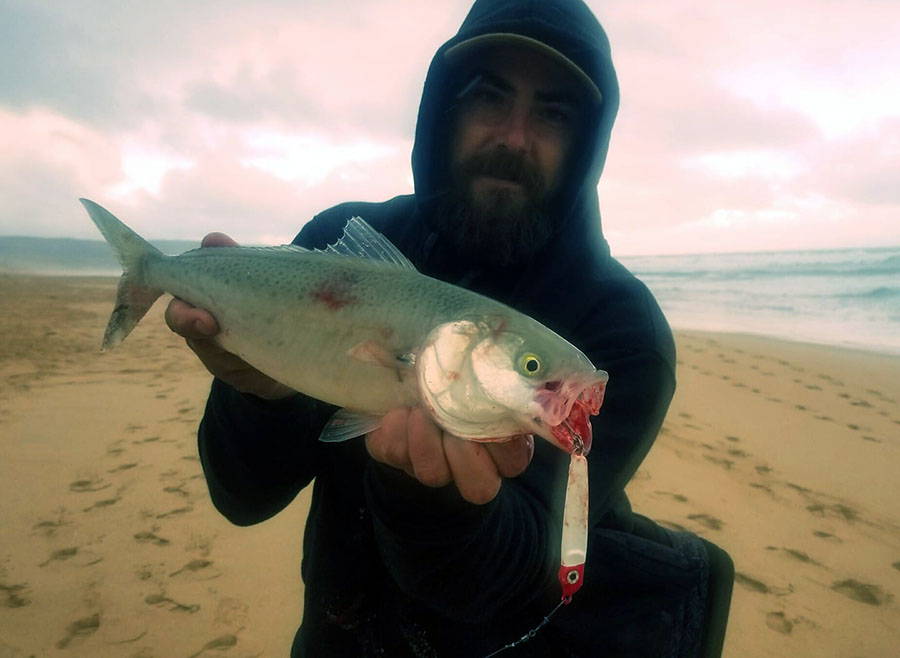 Gerry Morsman hit the beach at Gunnamatta this week and found a school of salmon while casting metals into the surf.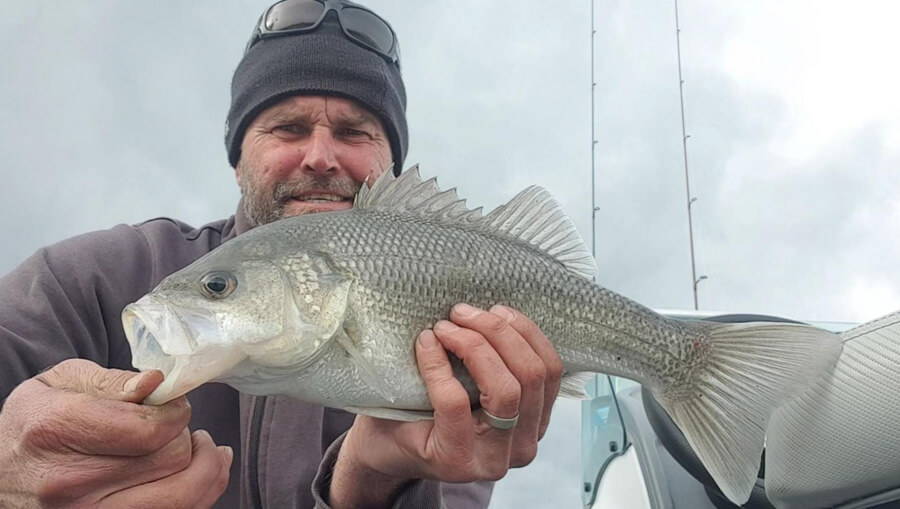 Andrew Ketelaar fished Blue Rock Lake and landed a stonker bass of 48cm on a Rapala Taildancer lure cast around the timber.
IFISH WITH TACKLE WORLD SERIES 14
TALKING FISHING - C31 TV - TUESDAYS @8.30PM
Catch "Talking Fishing" on Melbourne's C31 TV (CH44) at 8.30pm each Tuesday night. Staff members David Kramer and Adam Ring together with Steve "Trelly" Threlfull host Australia's only "Live to Air" fishing television program at this prime time-slot. Put Tuesday night's at 8.30 away in your weekly diary of TV shows to watch!
Pigs are the only other animal besides humans that can get sunburnt.


Good Luck with your fishing and stay safe on the water,

The TEAM at Tackle World Cranbourne & Mornington