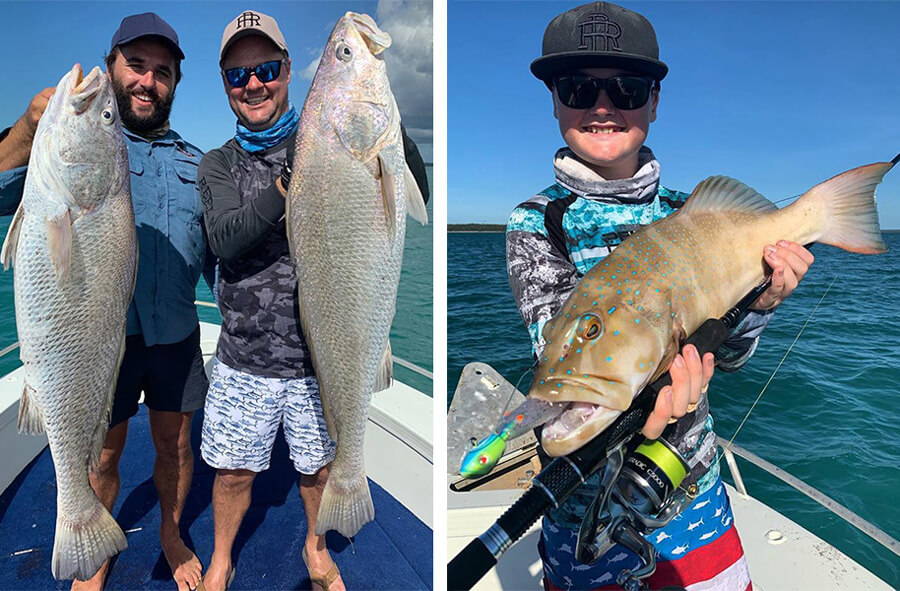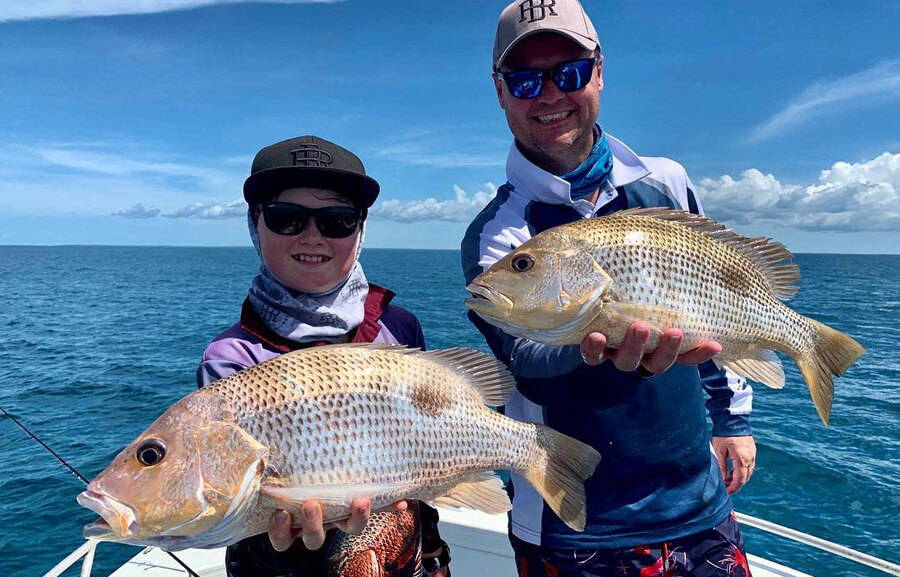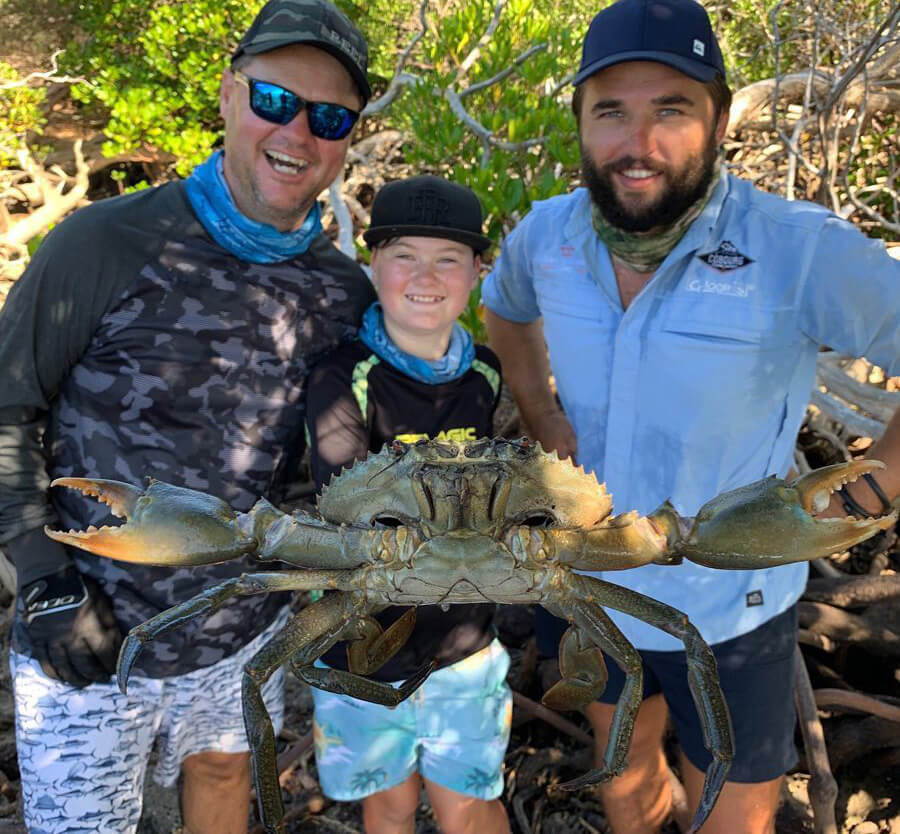 Jet and Paul Worsteling fished the Cobourg Peninsula with the IFISH TV crew at a camp called Cobourg Fishing Safari's. The boys had an incredible 5 days catching a number of species such as; black jewfish, barramundi, mangrove jack, golden snapper, queenfish, golden trevally, grassy trevally and coral trout. The guys also caught mud crabs by hand and fossicked for cockles and massive oysters. The best fishing was had using Squidgies Pro Prawns in 110mm size on 2oz jig heads which caught them black jewfish, coral trout and golden snapper.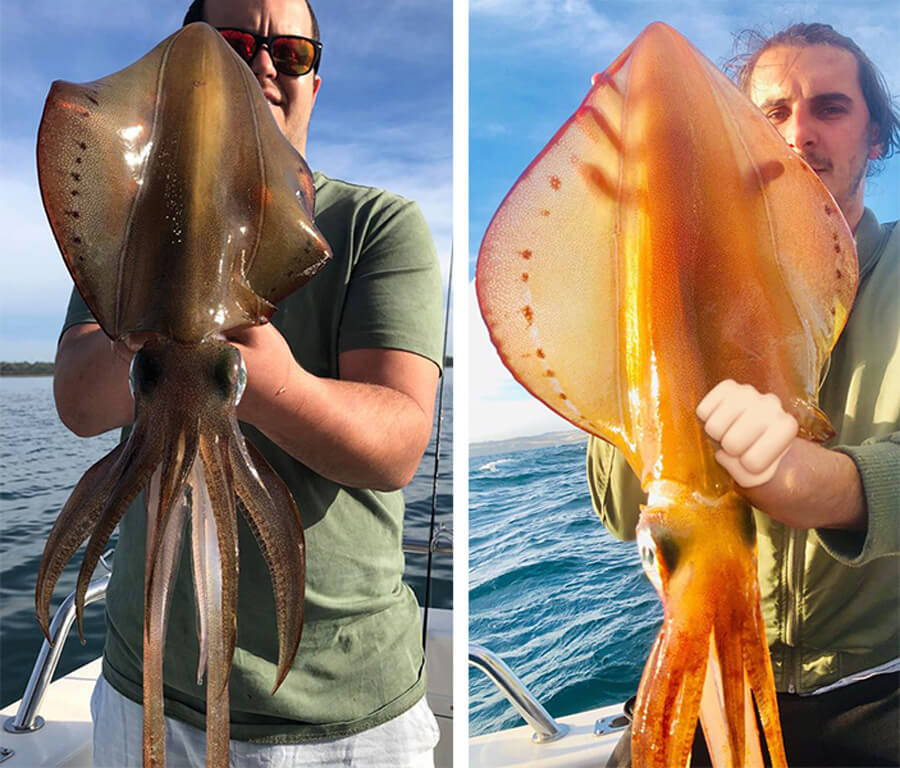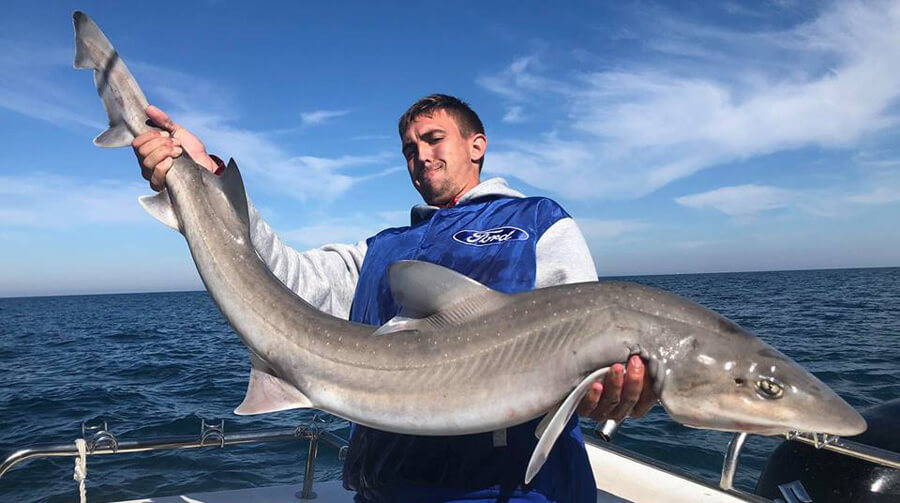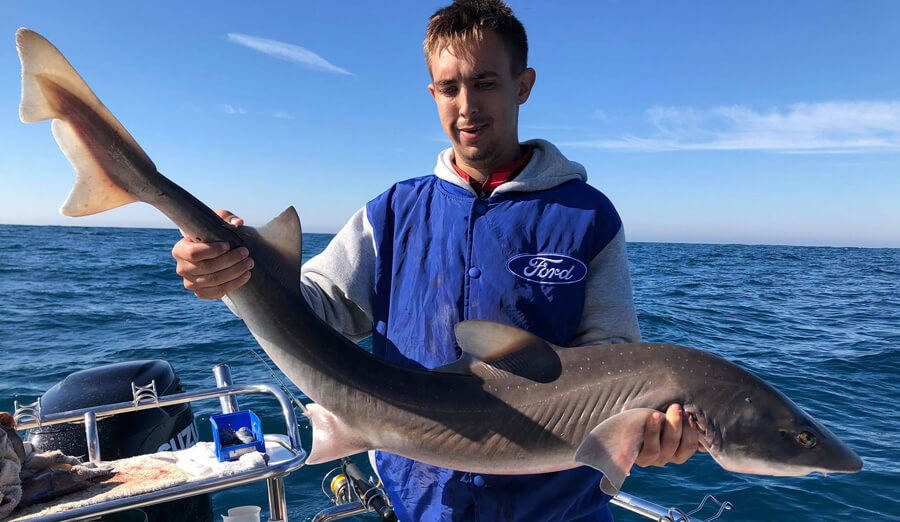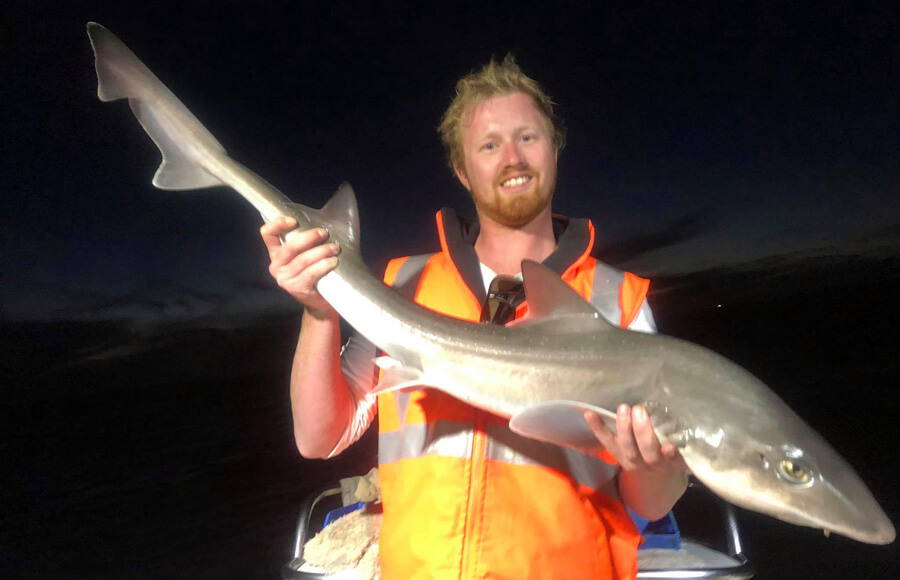 Shaun Furtiere from Think Big Fishing Charters has had some fantastic charters over the past week ranging from squid and whiting to big gummies proving that Western Port can deliver the goods when it comes to a seafood feast.
Leigh Schilling had a cracker of an evening fishing Buoy 17 for gummies. While waiting for the big grey subs to bite they managed to pick up some big whiting & 4 cuttlefish all on baited hooks. The gummy was caught on fresh salmon chunks, the whiting on pipi and squid. The cuttlefish were caught on the gummy and whiting baits.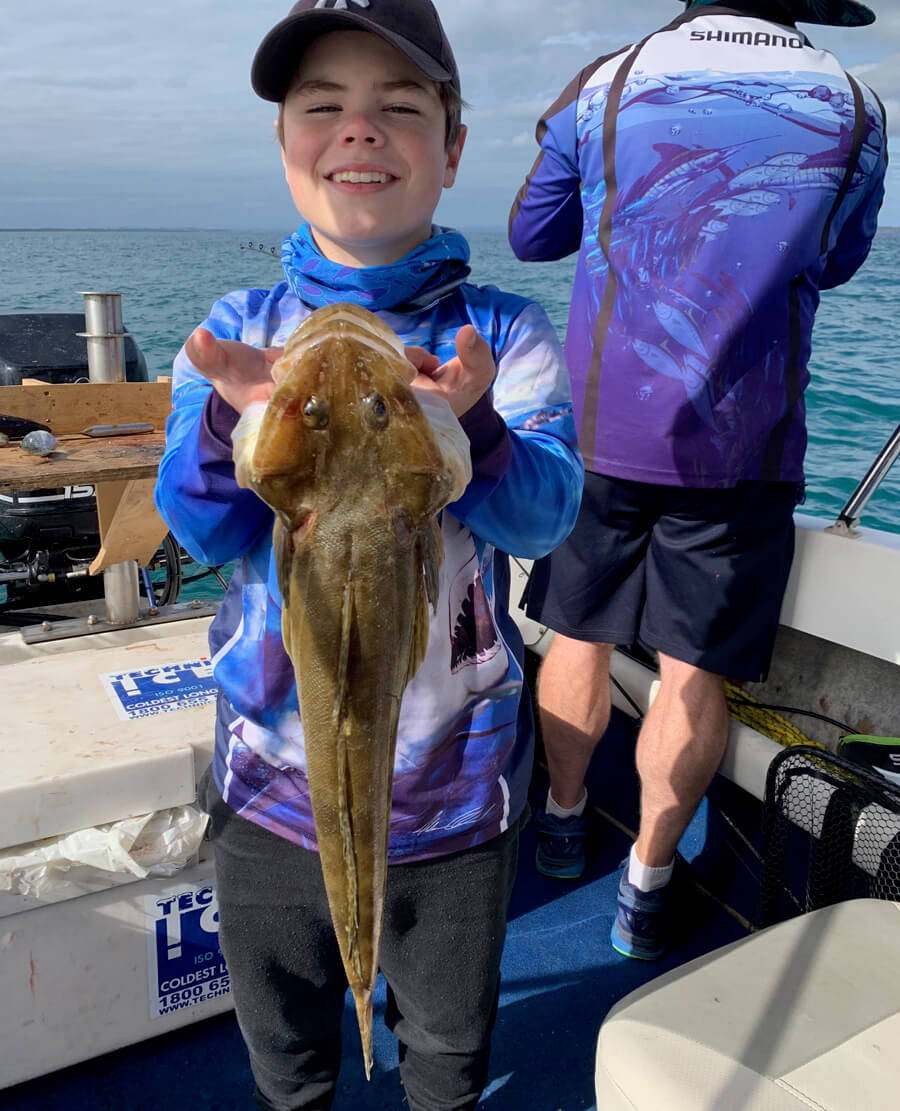 Blake Robinson landed a cracker 60cm flathead fishing off Somers in 6 metres of water on Monday.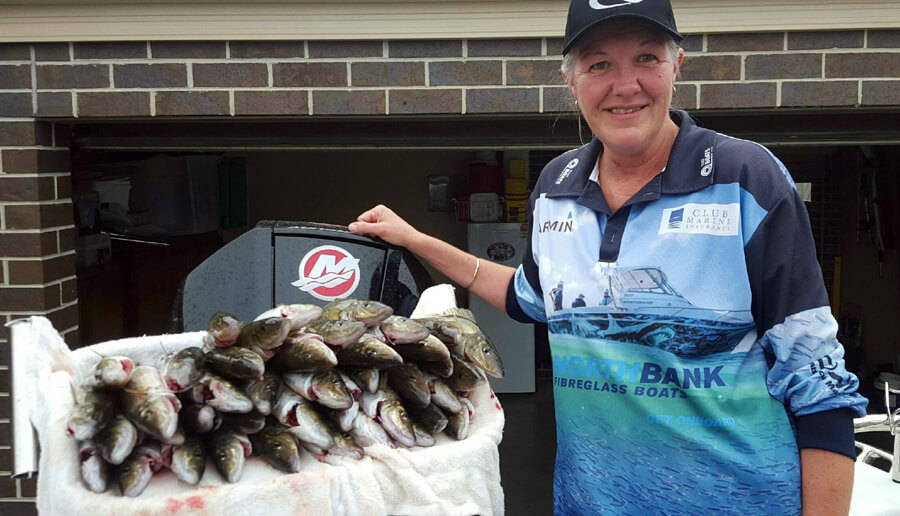 Stretch got her bag of whiting fishing out from Stony Point on Sunday, it looks like the whiting fishing hasn't slowed just yet!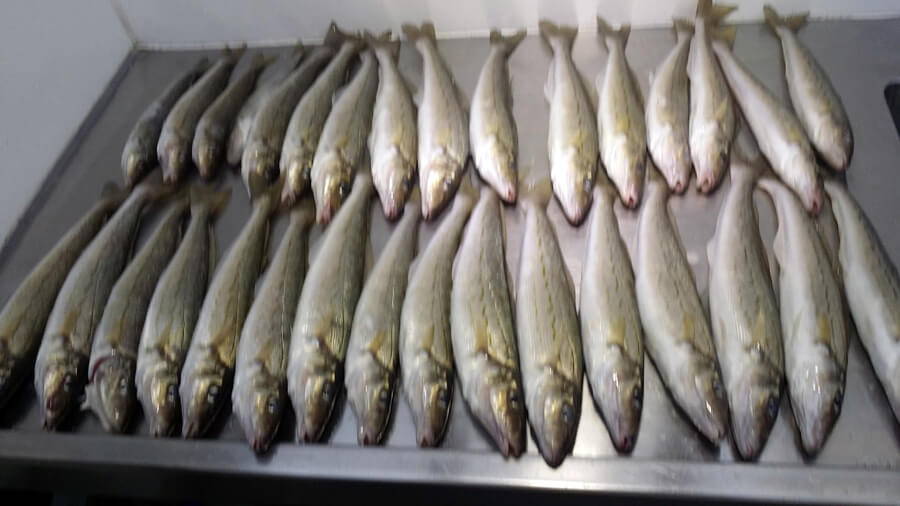 Mo and Tim fished Middle Spit last week and found a nice patch of whiting.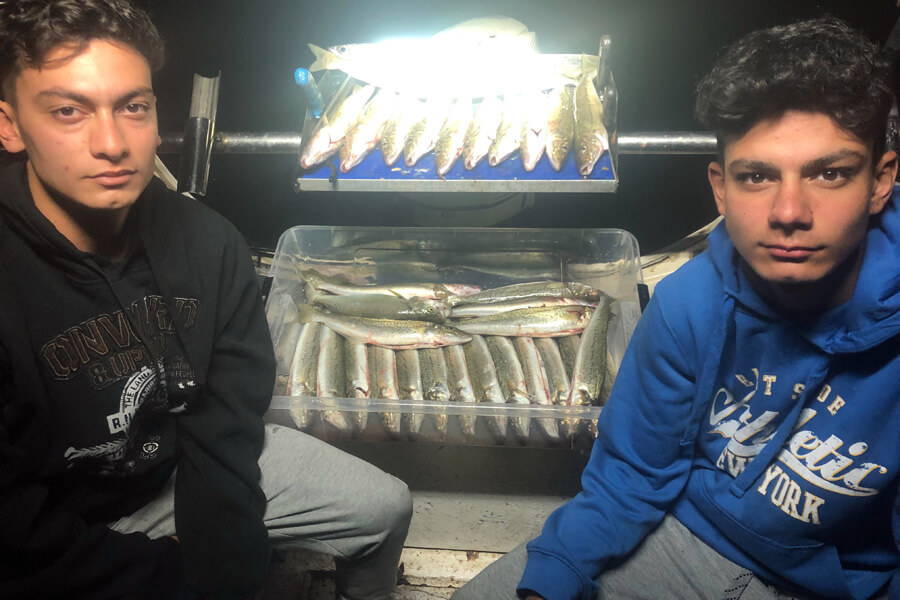 Sadik, his son Burak and nephew Tolga got into some cracking whiting fishing at Middle Spit last week ranging in size from 37cm to 45cm.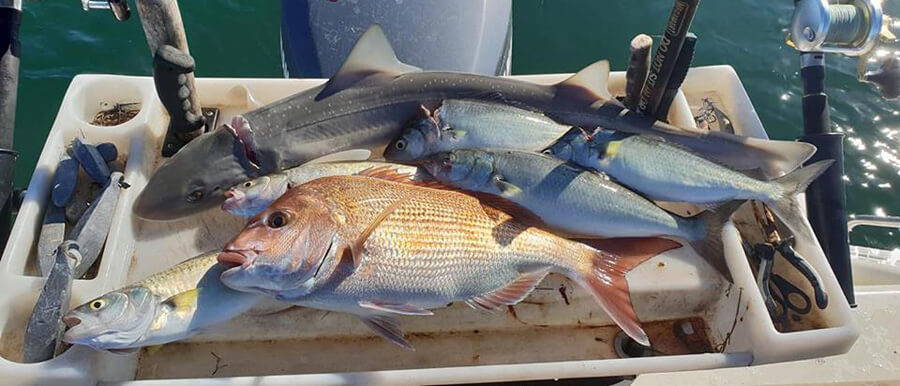 Duane Hill fished Joe's Island during the incoming tide using fresh squid in 10 metres and managed a fantastic mixed bag with a nice 55cm snapper a nice gummy and some thumping salmon.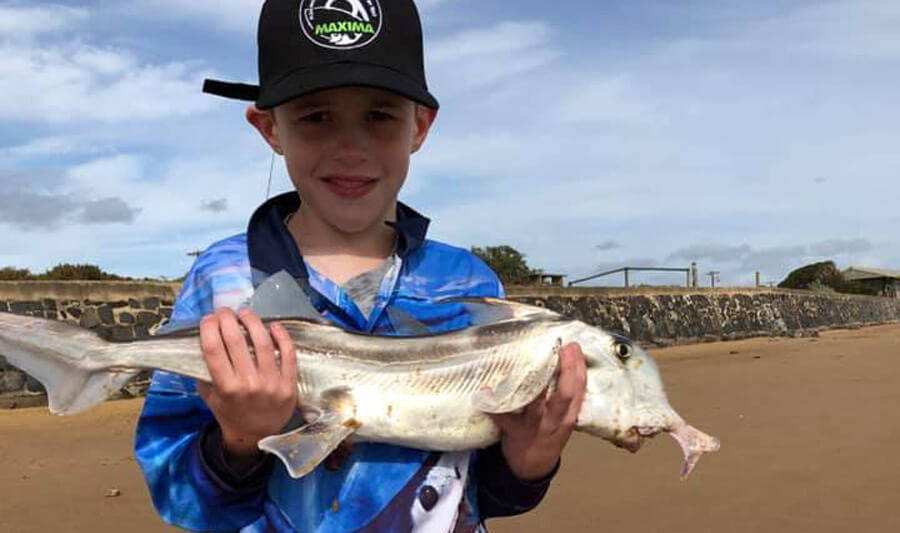 Staff member Harley Scott's son Cooper landed his FIRST elephant fish on a salmon chunk during the run in tide fishing at Lang Lang, well done Coop!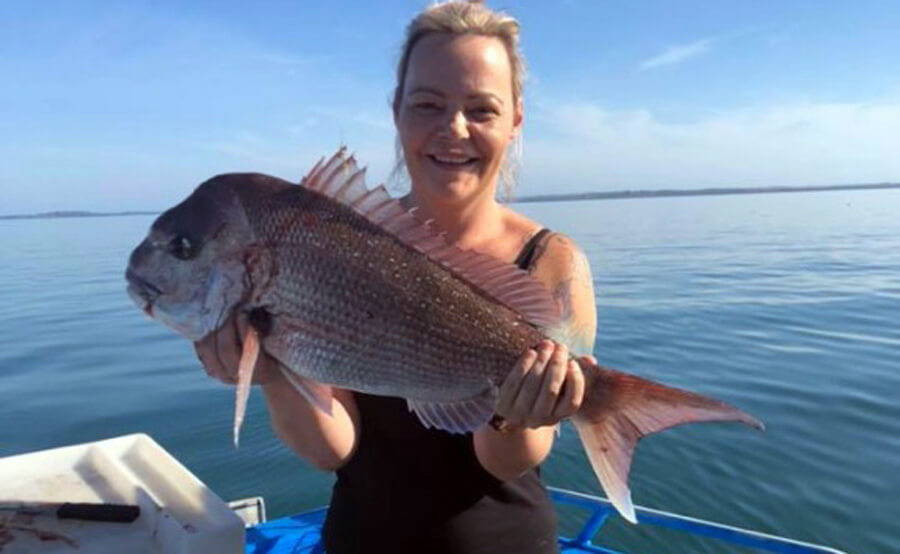 Amanda Jefferies caught this ripper 87cm snapper fishing out from Corinella last week.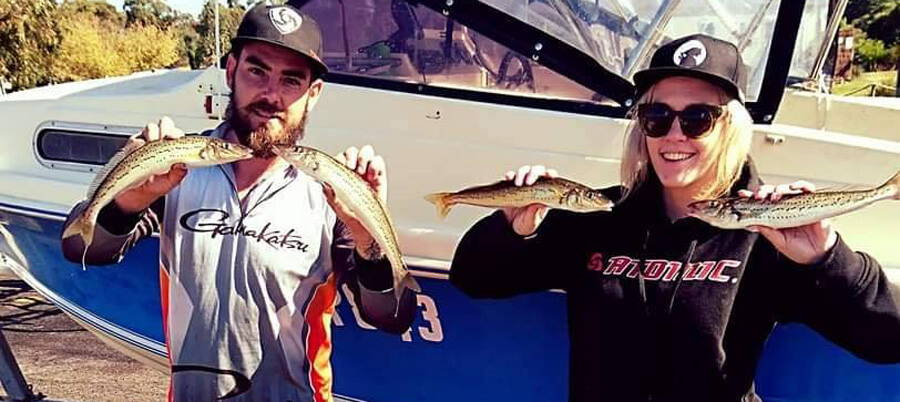 Gerry Morsman and Amy Day had some fun on the tings last week with a great bag from Tortoise Head using pipis on Gamakatsu C10U #6 hooks. Looks like Good Friday dinner was sorted!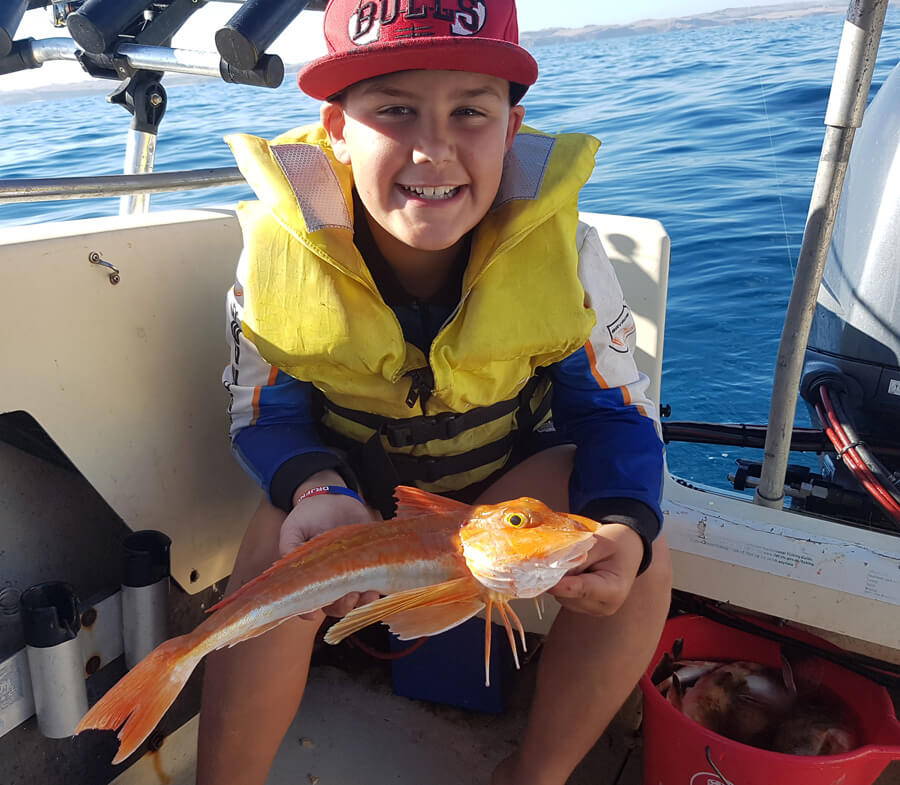 Riley Inness landed some tasty gurnard fishing the Western Entrance over Easter.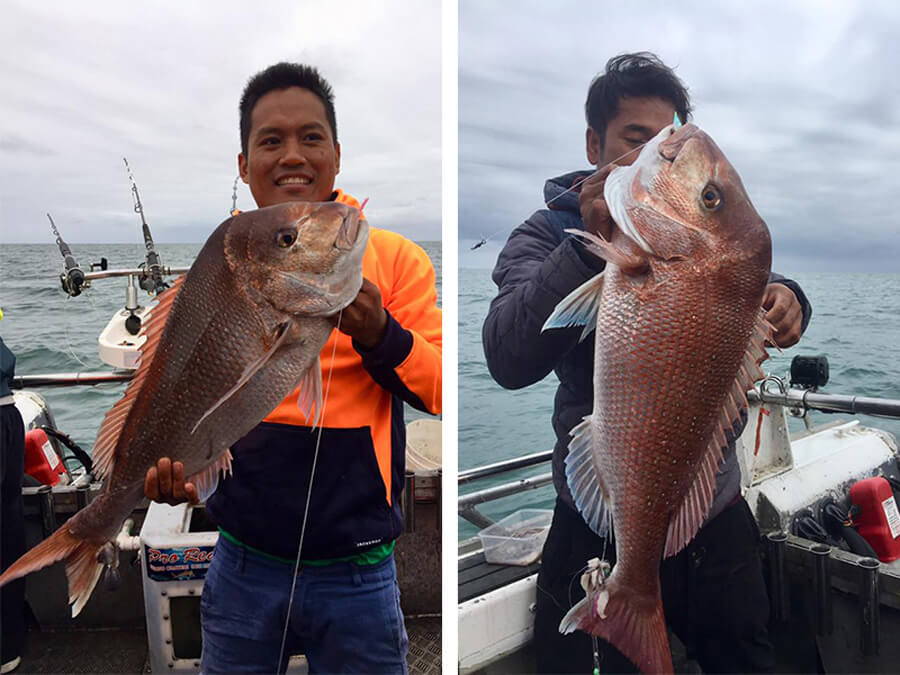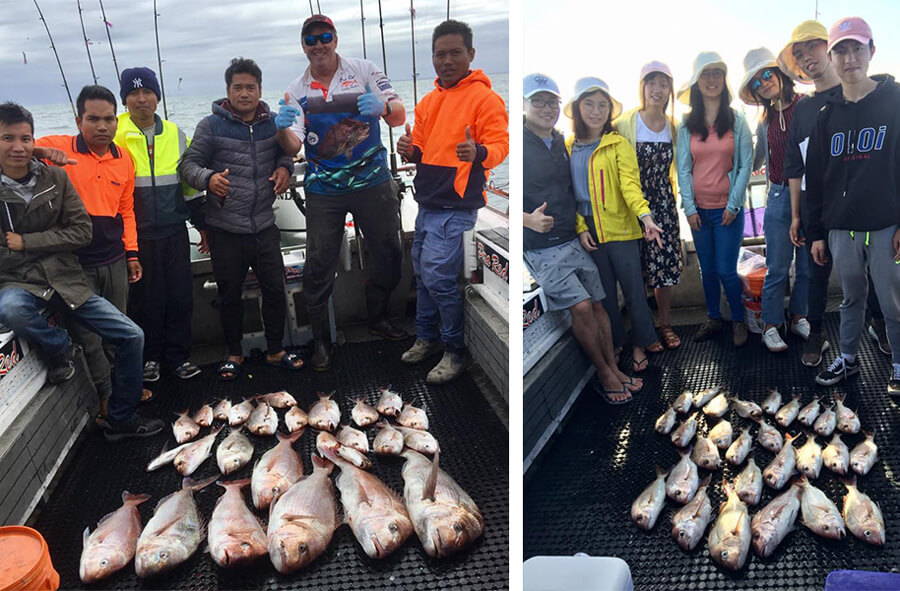 Jayson Turner from Pro Red Fishing Charters has had a cracking week on the snapper with some fantastic reds landed and plenty around for a feed for everyone on board.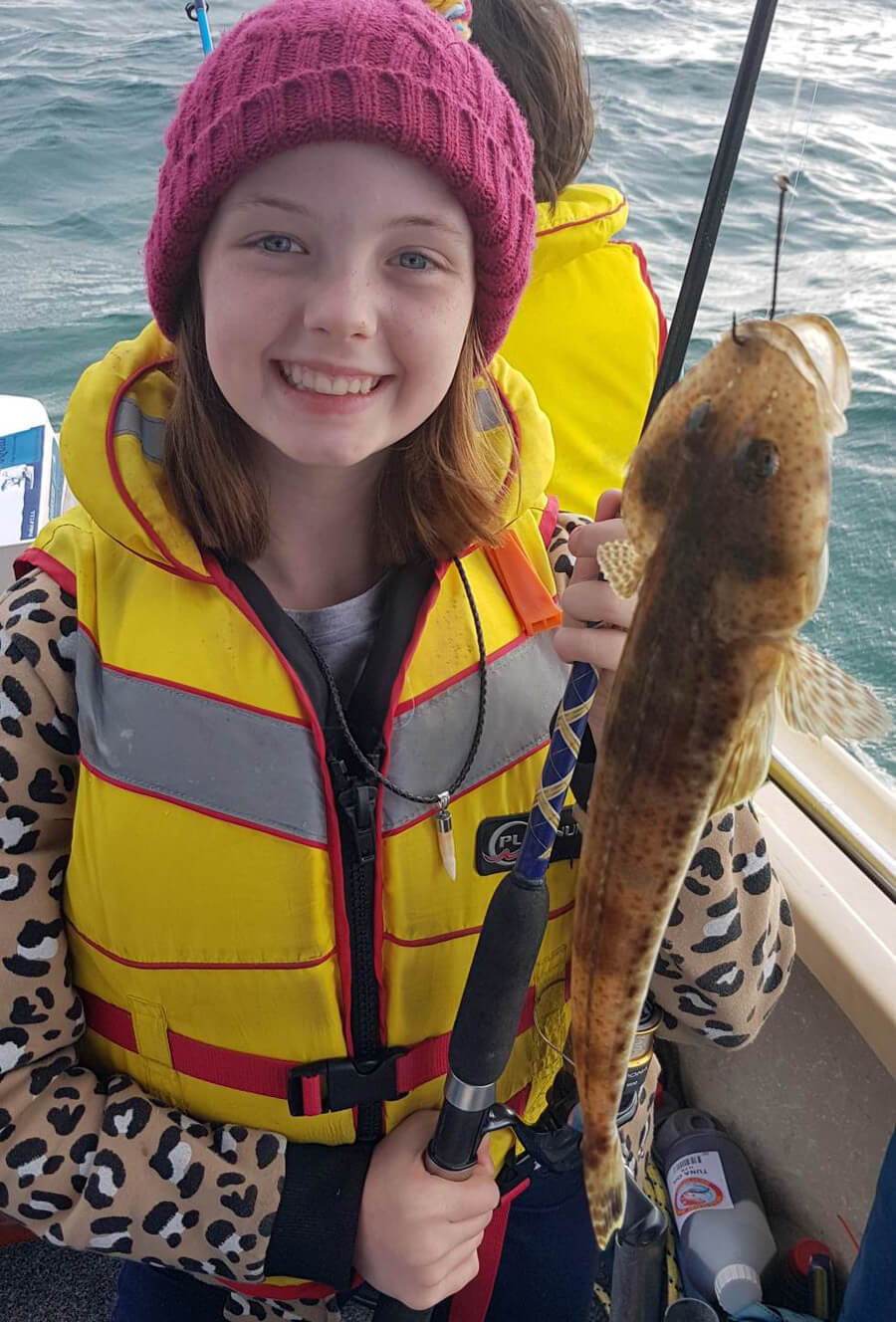 Natalie Ray fished with her dad Colin out from Carrum last week and had a ball catching her first flathead. Well done Nat!
Kade Thornhill with 2 ripper snapper caught out off Mt Eliza on Monday in 18 metres on fresh squid at first light.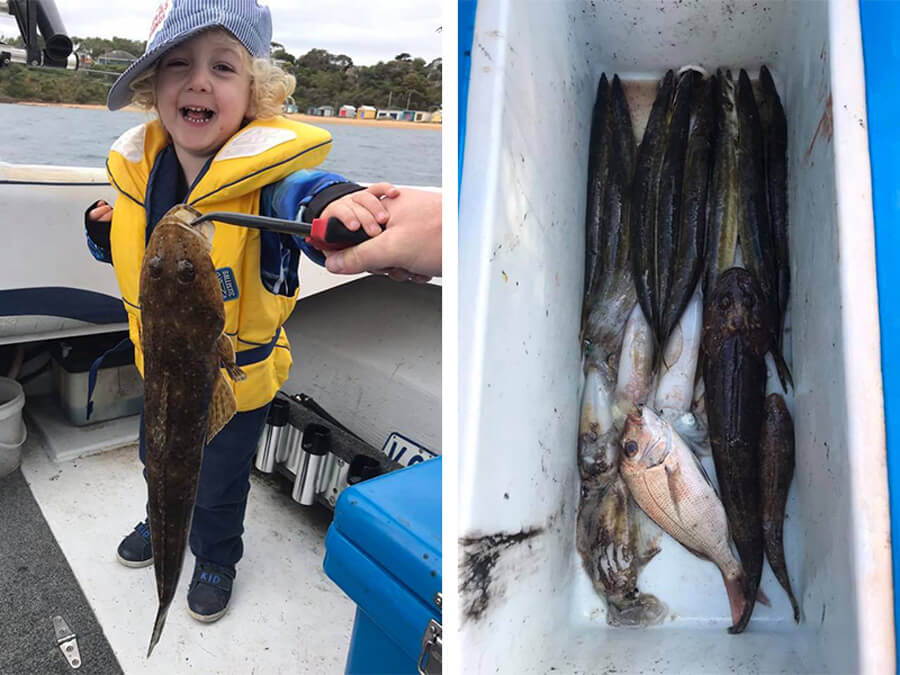 Staff member Mark Keaveny took his son Eoin out for a ripper session landing some nice flatties and squid fishing out from Mornington.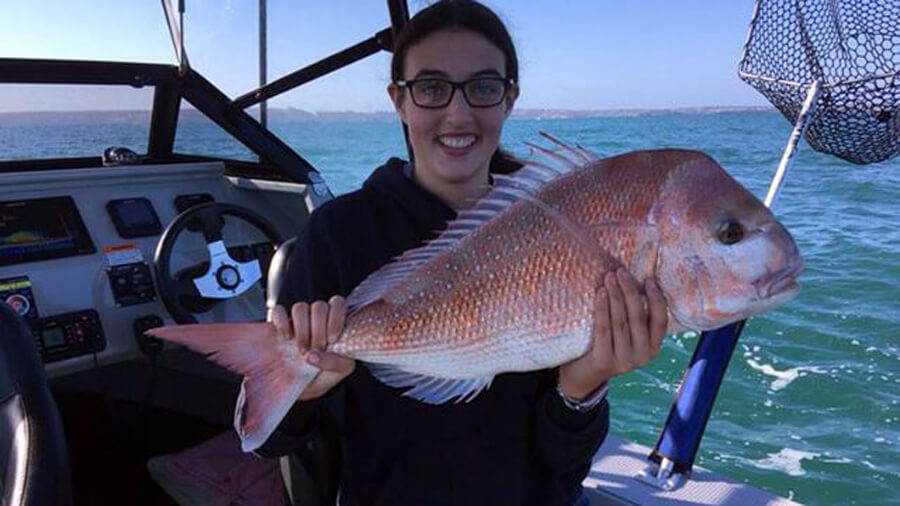 Michaela landed this 72cm snapper fishing out from Mornington last week. Bait of choice was squid head.
Andre Wui fished the rocks at Mount Martha landing a nice catch of squid using green and pink squid jigs.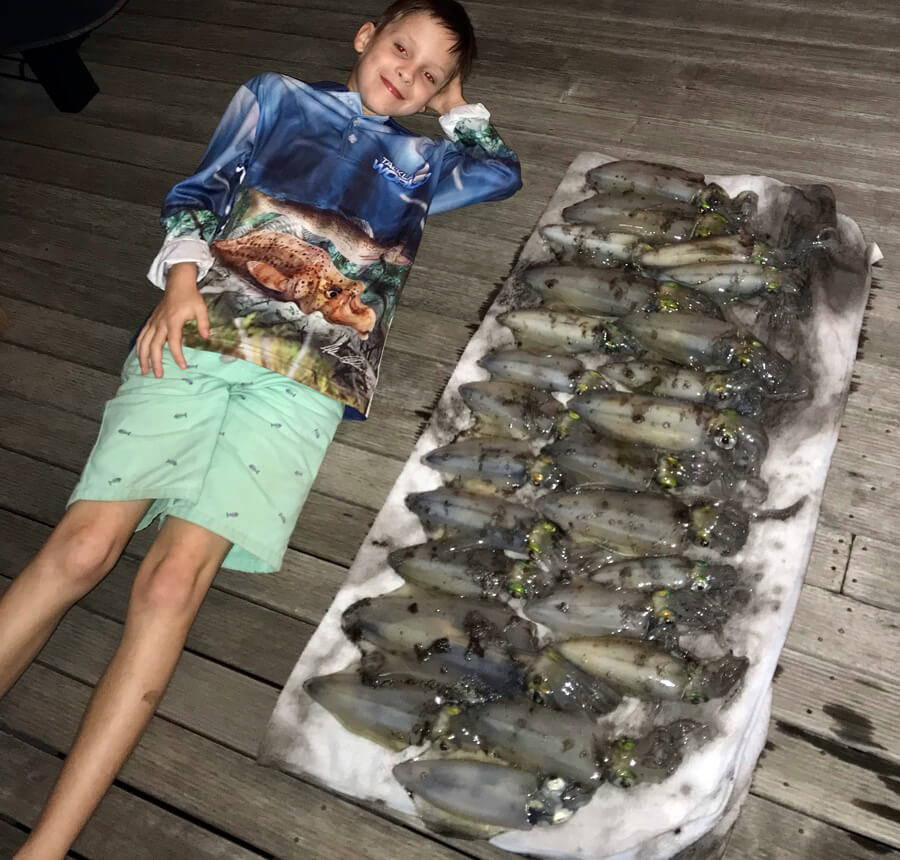 9 year old Lewis his dad Simon and mum Jenny had an epic session on the squid out from Rye last week with the black tiger prawn Sephia jigs doing the damage.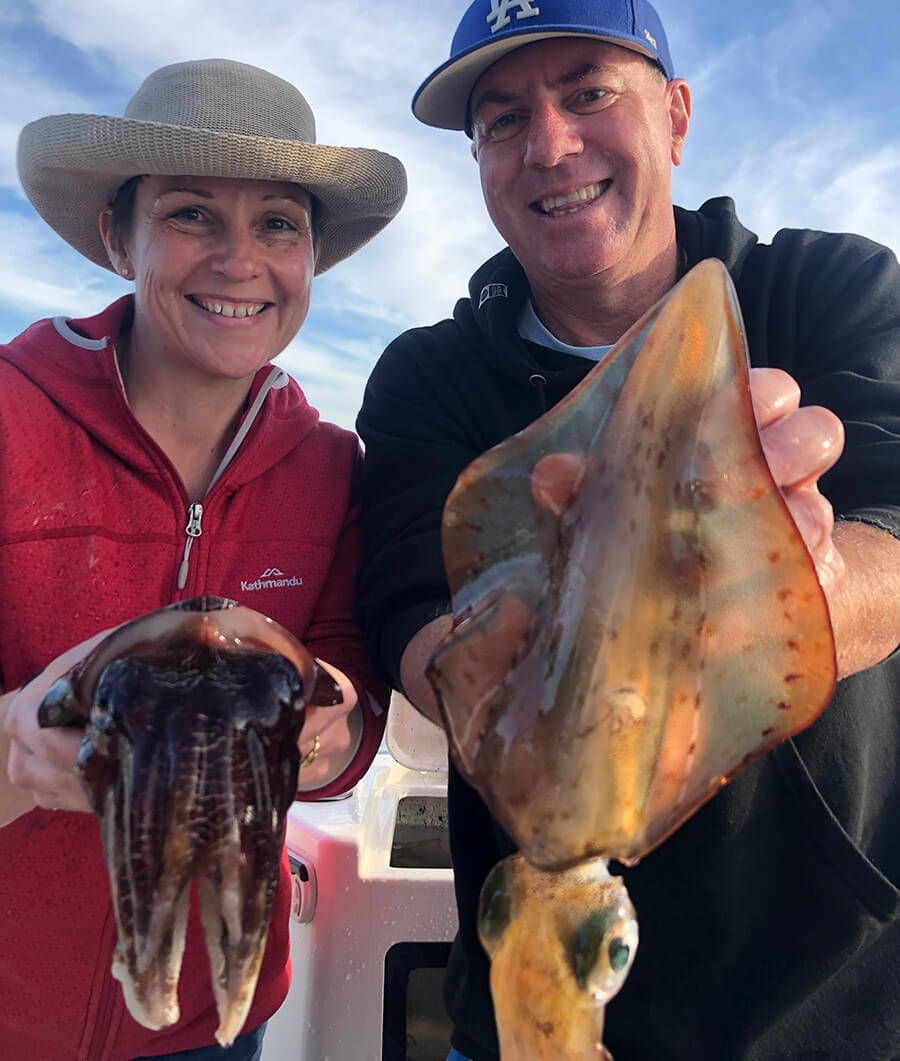 Minister for Fishing & Boating Jaala Pulford fished with staff member David Kramer on Good Friday for a nice bag of cuttlefish and calamari
Steve with a couple of cracking squid caught around Portsea, dark jigs did the damage.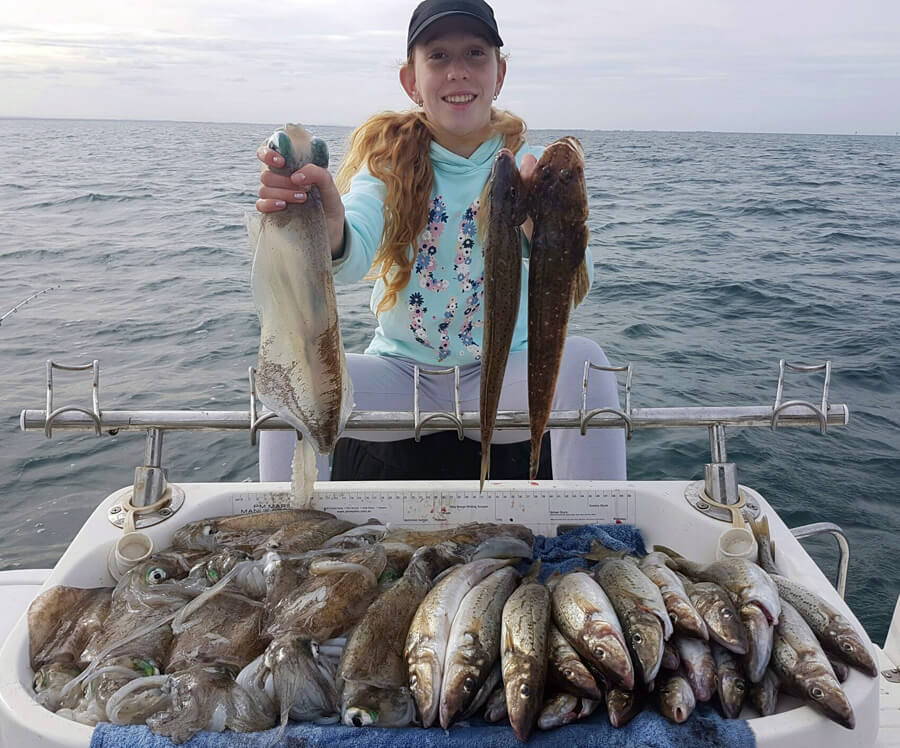 Amelia and her father fished off Portarlington last week and had Good Friday sorted with a cracking bag of squid and whiting. Red foil squid jigs and mussels were the damage dealers for the day.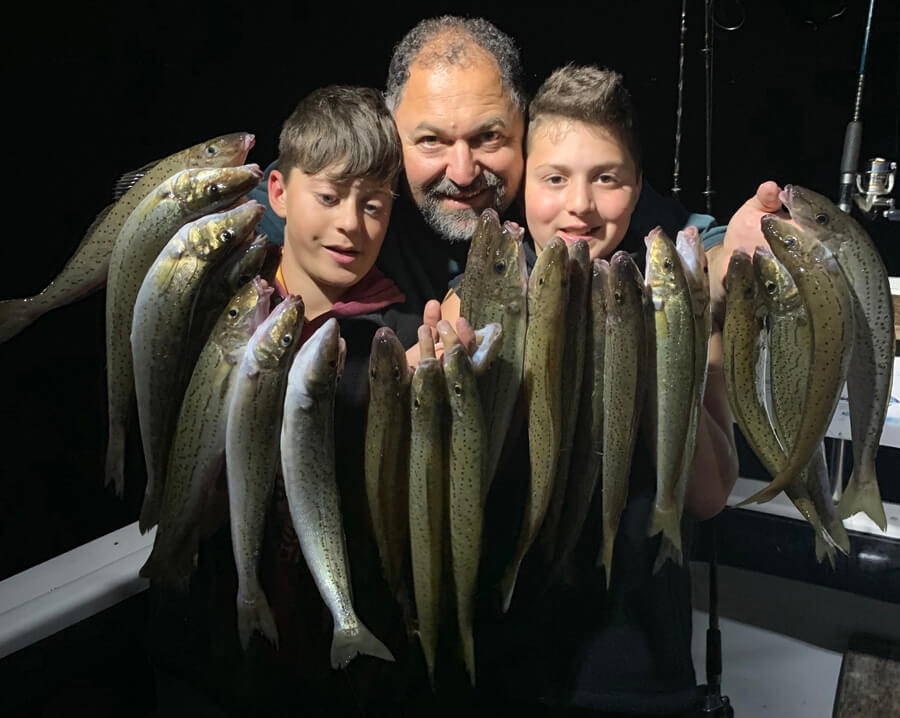 The Borg family had a ripper time at St Leonards bagging some fantastic King George whiting over the Easter break.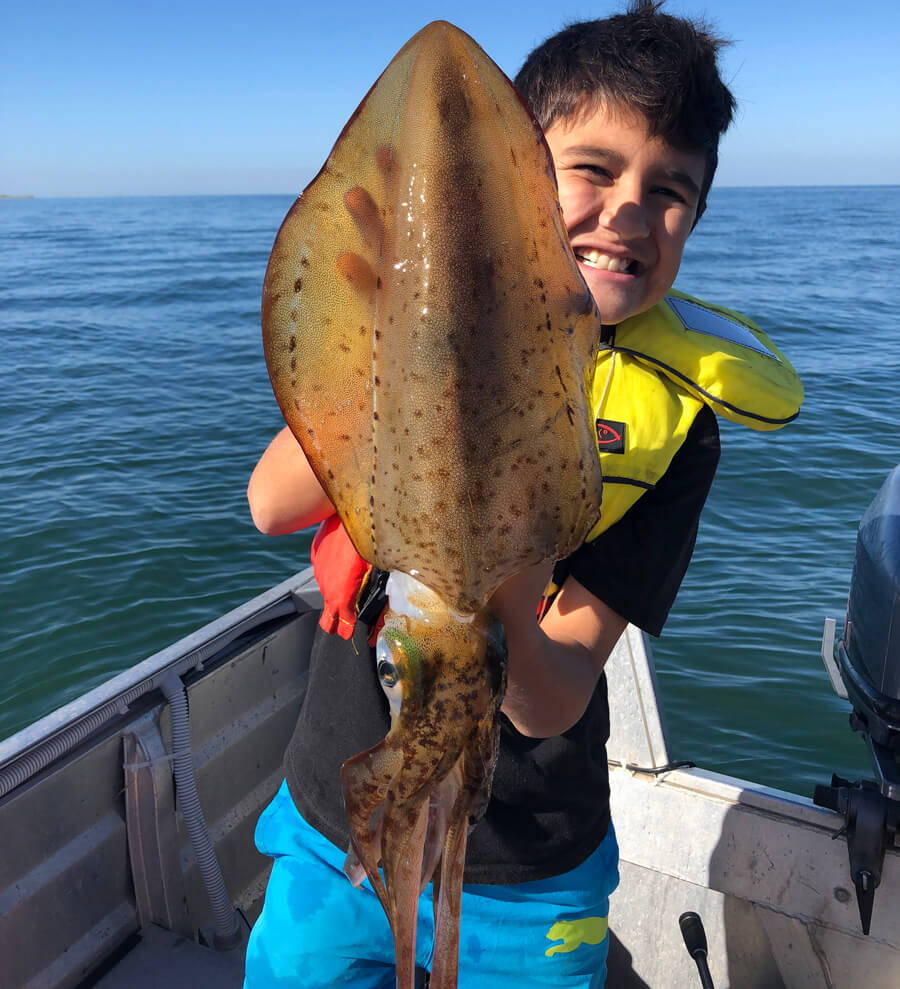 Jack Calleja with a monster squid caught fishing out from Werribee South using a red foil squid jig.
Sarah and Brydee catching some fantastic squid out off Werribee in 5 metres of water last week.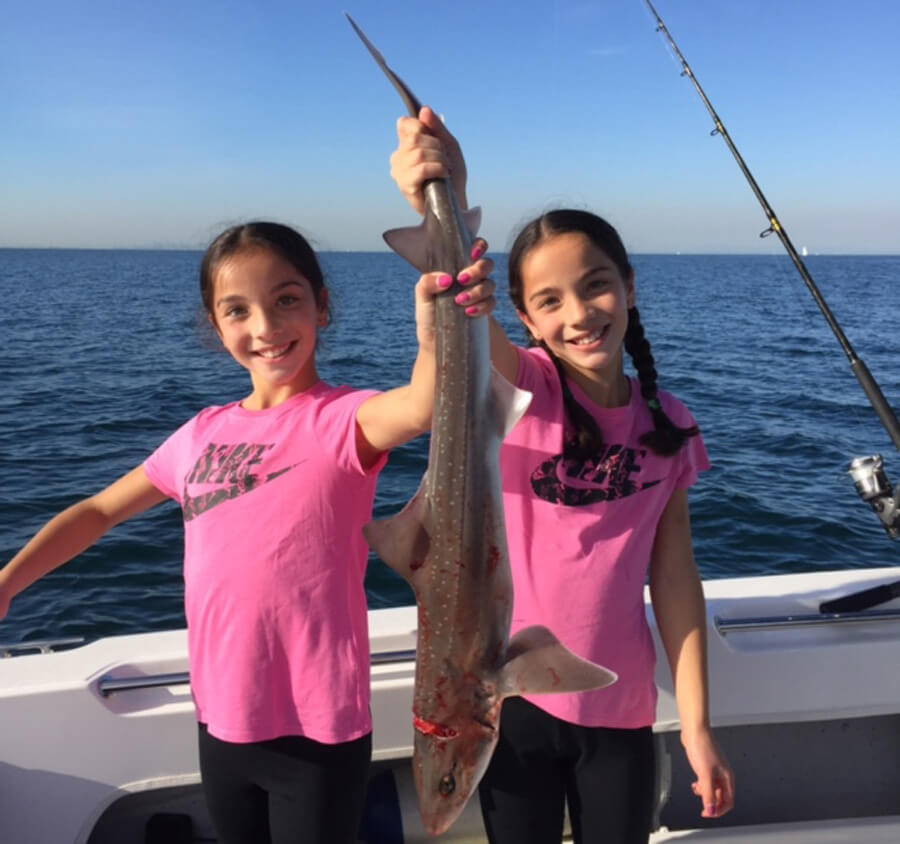 Twins, Georgia and Sienna caught a nice gummy shark on Good Friday fishing out from Point Cook.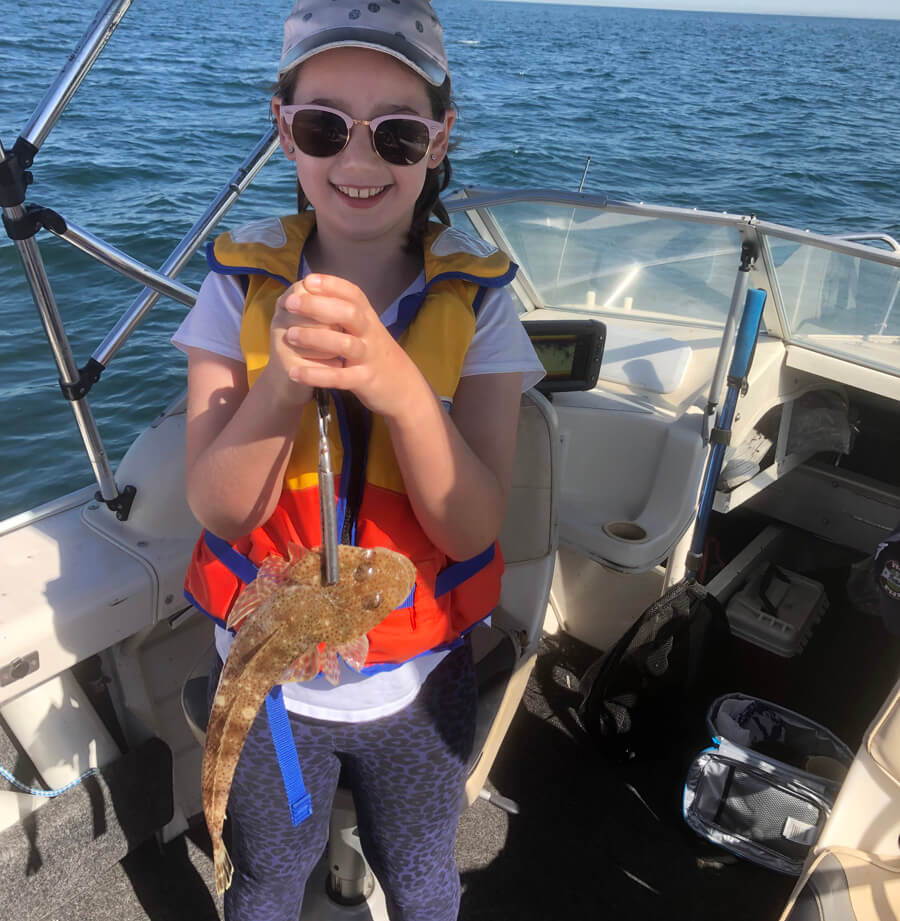 8 year old Eden Gason with her very first fish, a fantastic flathead caught off Altona last week.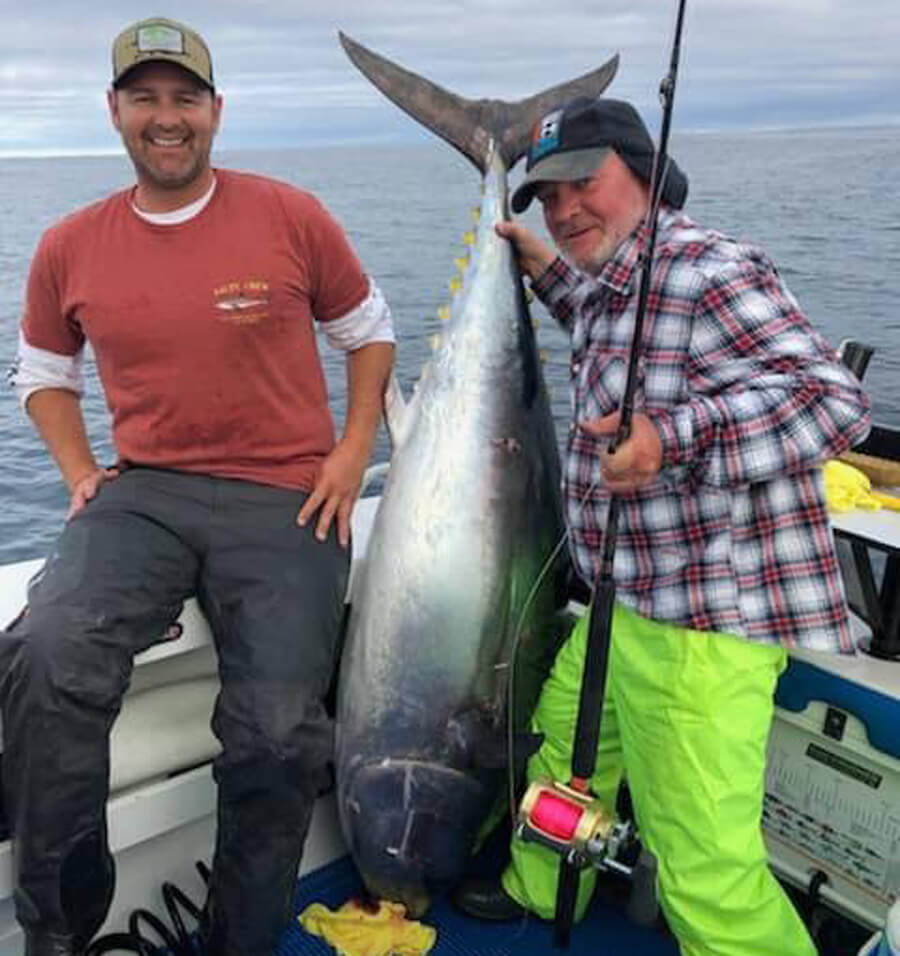 Mark Sullivan and his crew caught this 92kg barrel on Tuesday on a JB lure out from Portland. They lost 2 for the day one was cut off by another boat.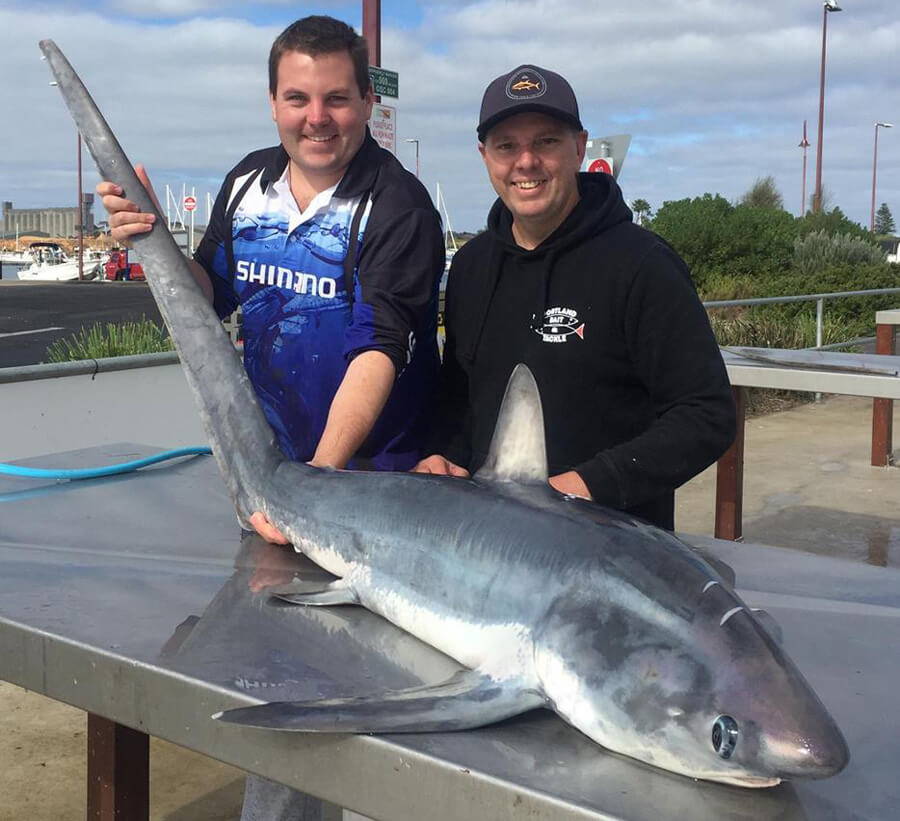 Ash Rawlings and his mate caught this nice 50kg thresher shark out from Portland this week.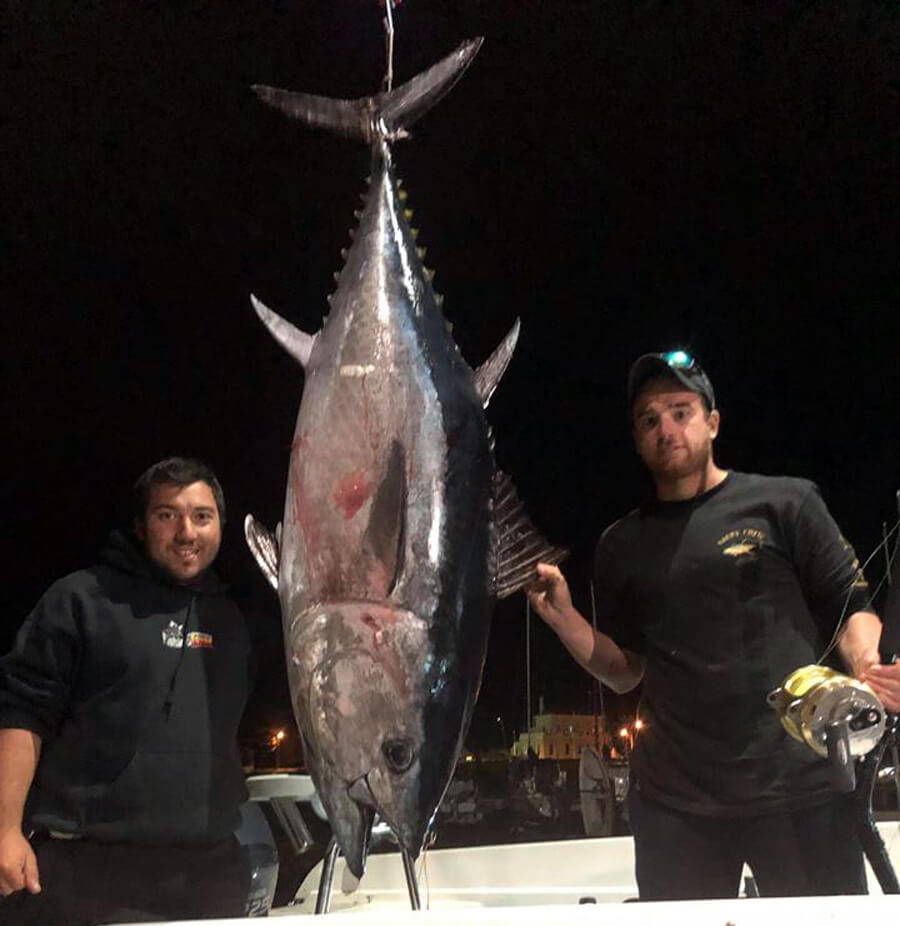 Mark and Jake caught this 102kg tuna off Cape Bridgewater, they landed it after 4 hours and even broke the rod in the process.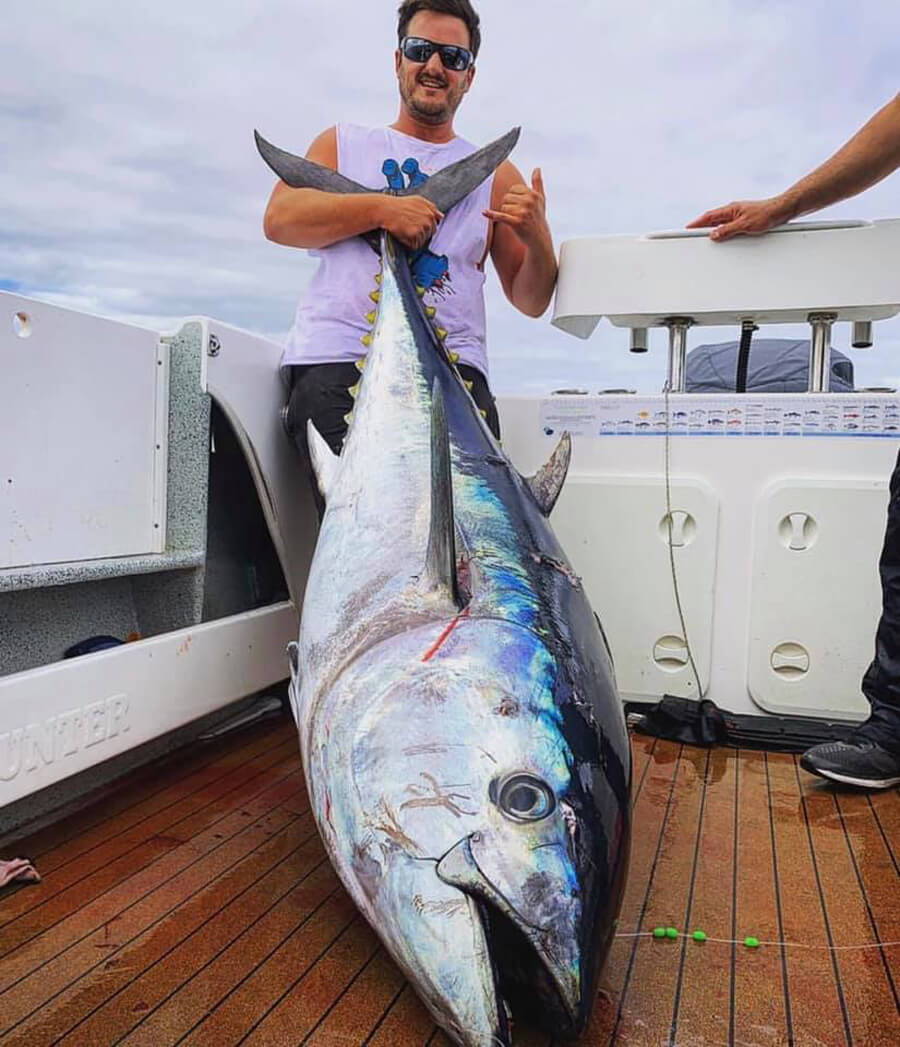 Jordan Watts and his crew got this cracker barrel fishing out from Portland this week.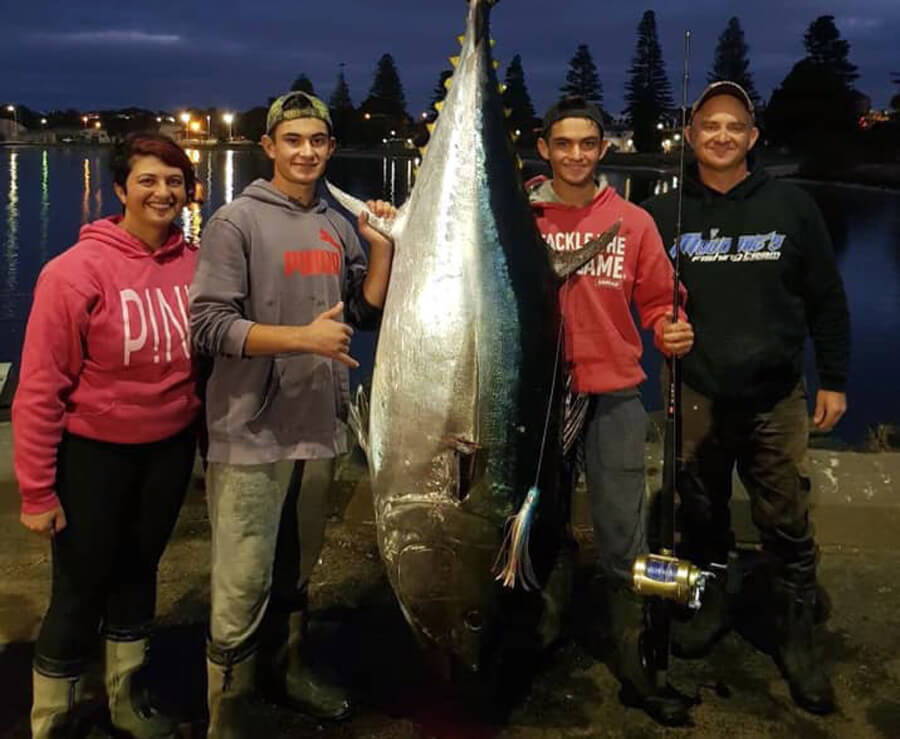 The Cauchi family landed this whopping tuna out from Portland that tipped the scales at 140kg.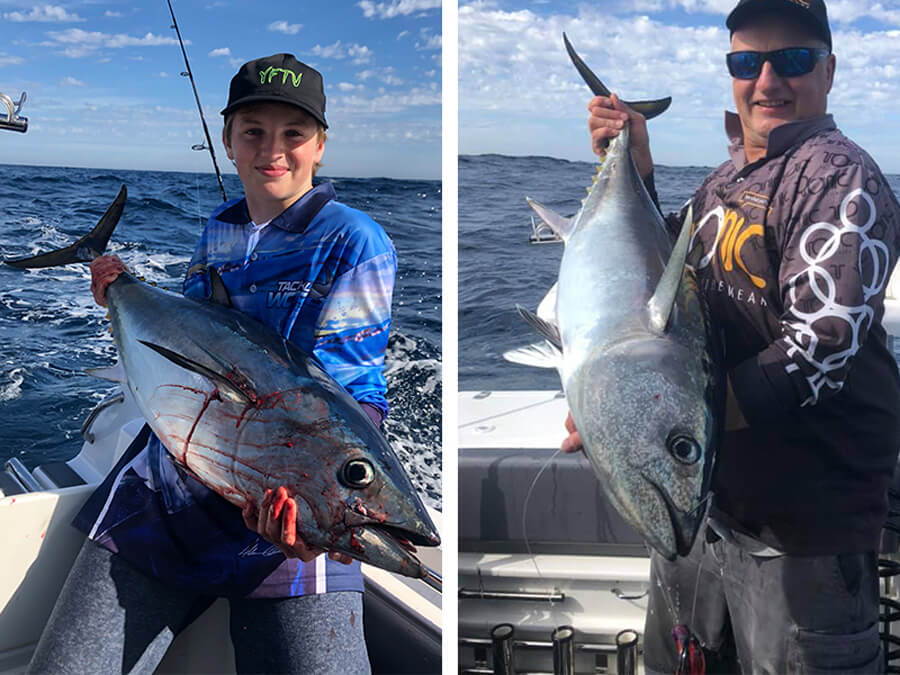 Sasha and Harry Sergejew headed out past the shelf out from Port Fairy with Gerard and Miguel on board and the guys had a ripper time on the school tuna toughing it out through the swell and lack of surface activity.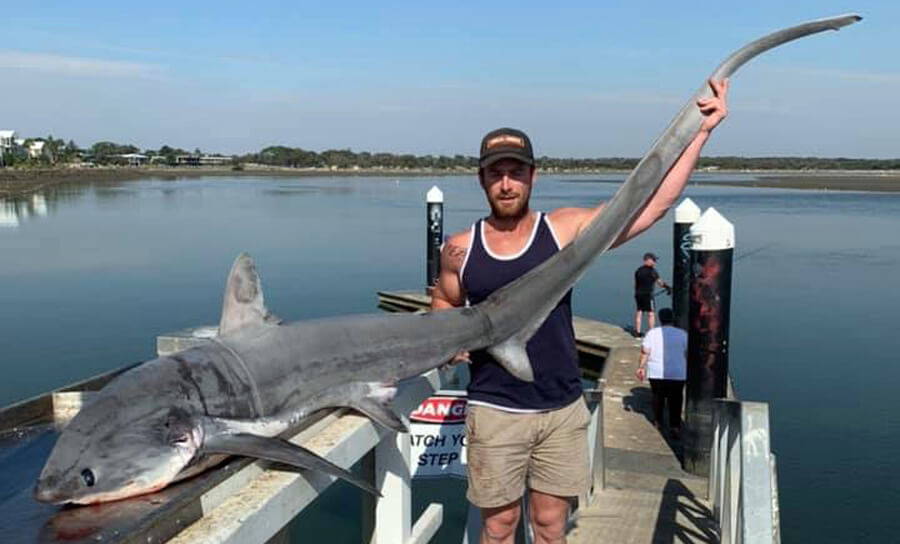 Jack and Bobby Griffiths landed this monster thresher shark fishing out from Barwon Heads last week.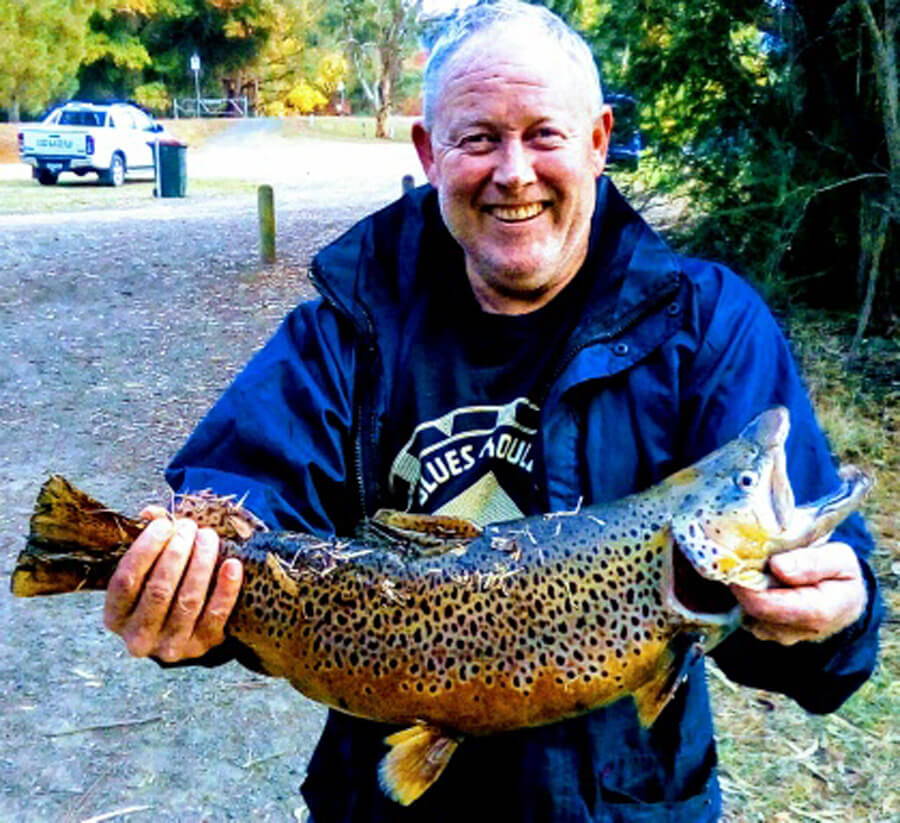 Rod Hawks with a cracking brown trout caught at Eildon Pondage on the weekend, well done Rod.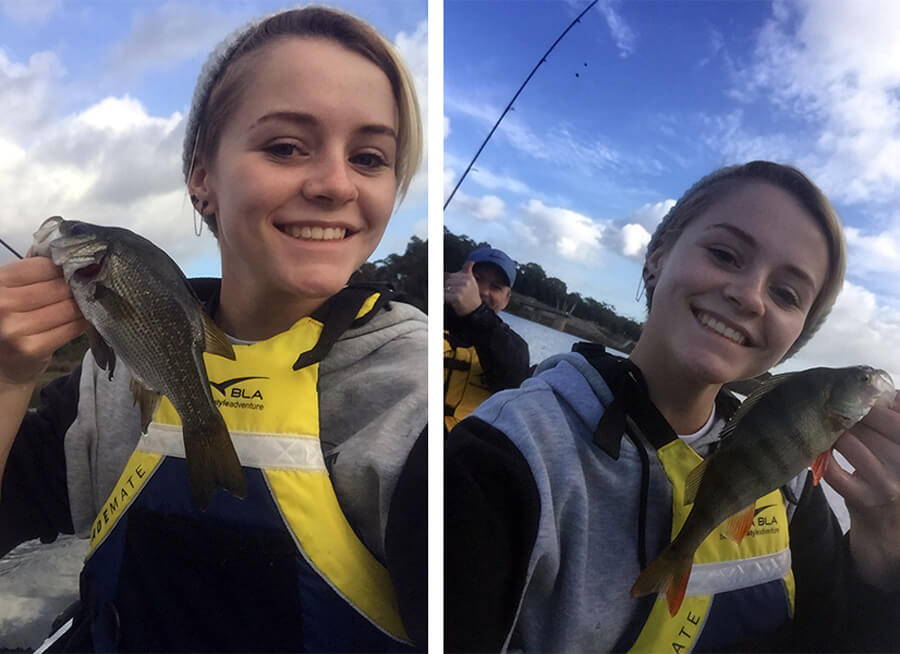 Porsha Johnson and her dad Shane headed out on Devilbend Reservoir last week and landed a fish each with Shane landing a nice EP and Porsha landing a redfin, both 25cm each. The lures that worked were the Rapala in RT colour and the Zman Slim SwimZ in bad shad colour.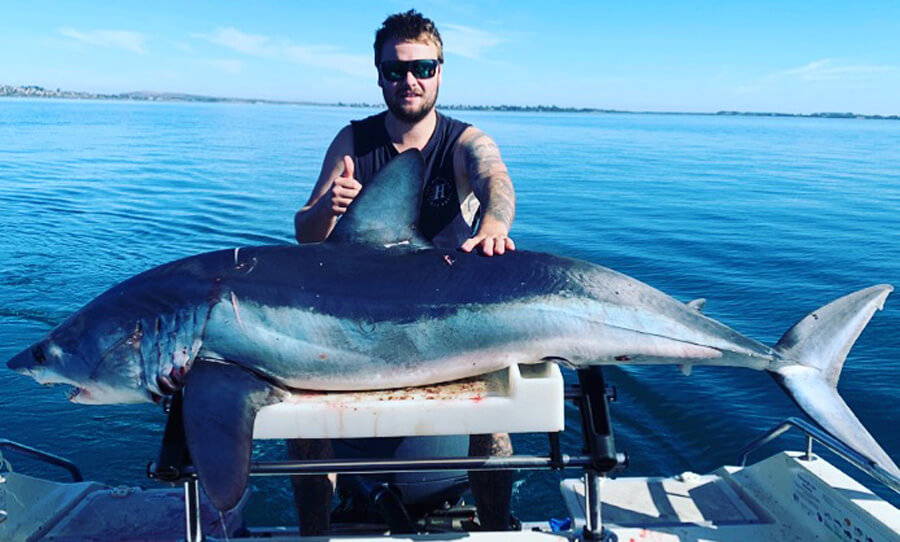 Jack Closter with an estimated 90kg mako shark caught out from Kilcunda while fishing for gummy sharks in 25 metres of water.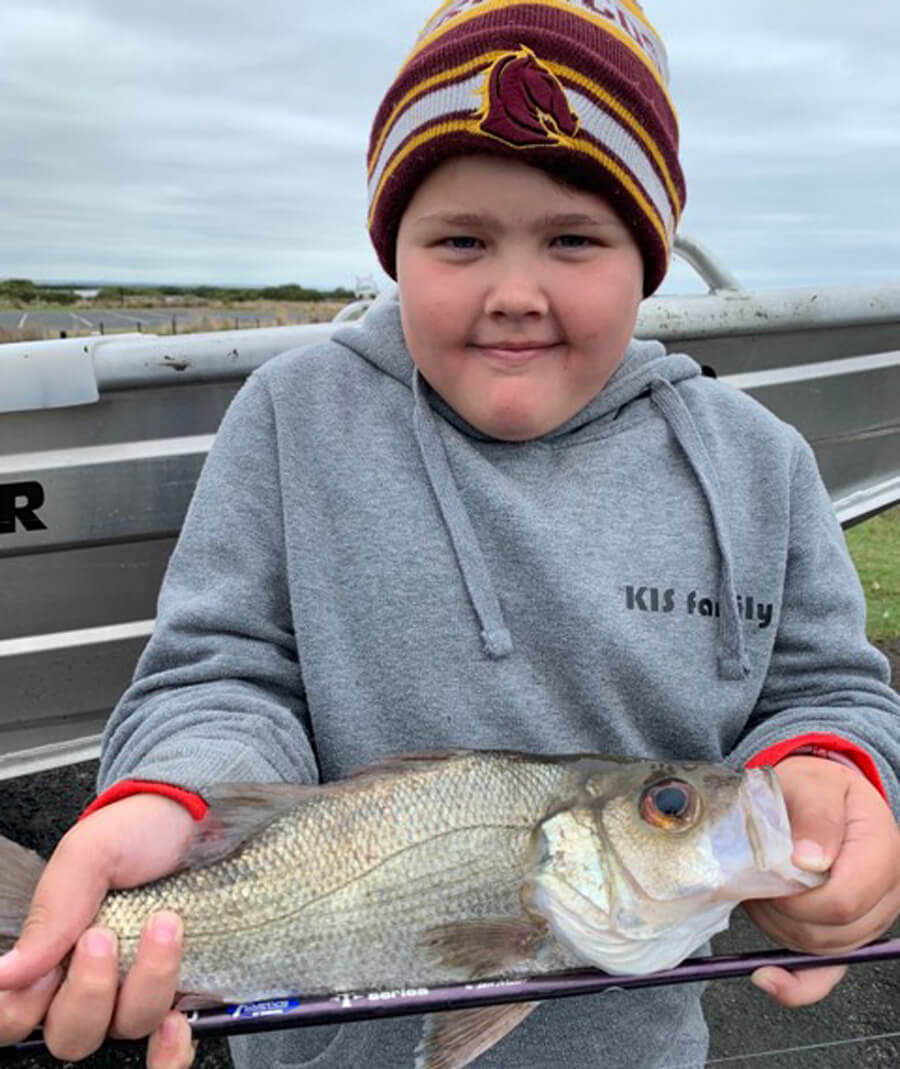 Thomas Kis with a 36cm EP caught at Venus Bay on his new soft plastics combo.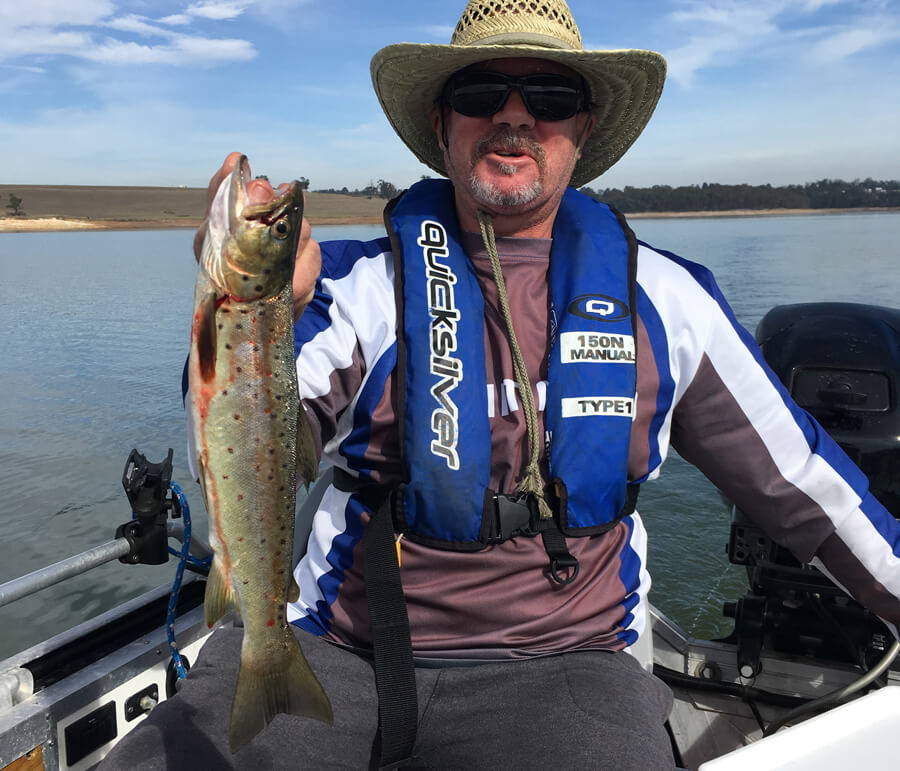 Mark Eaton fished Blue Rock Lake last week and landed this nice trout as well as some bass that were released.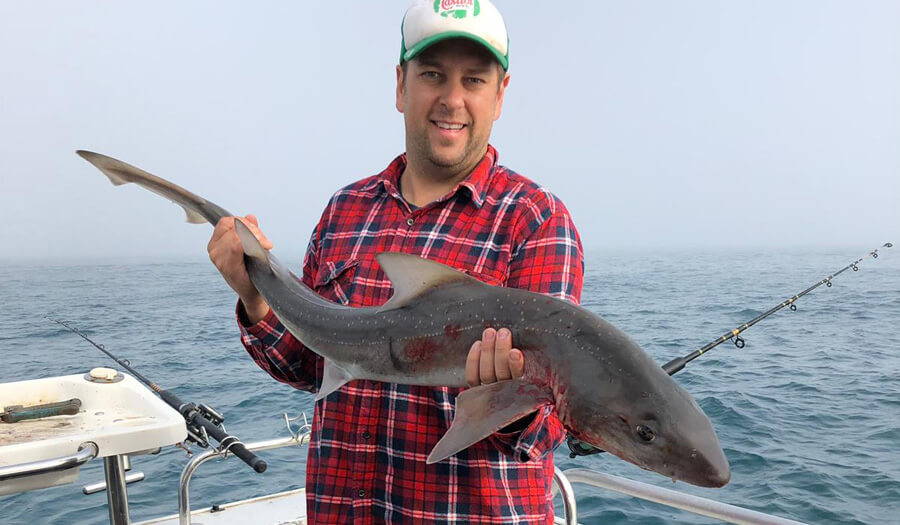 Greg Corrie and Peter Clements landed this cracker gummy fishing out from Woodside Beach.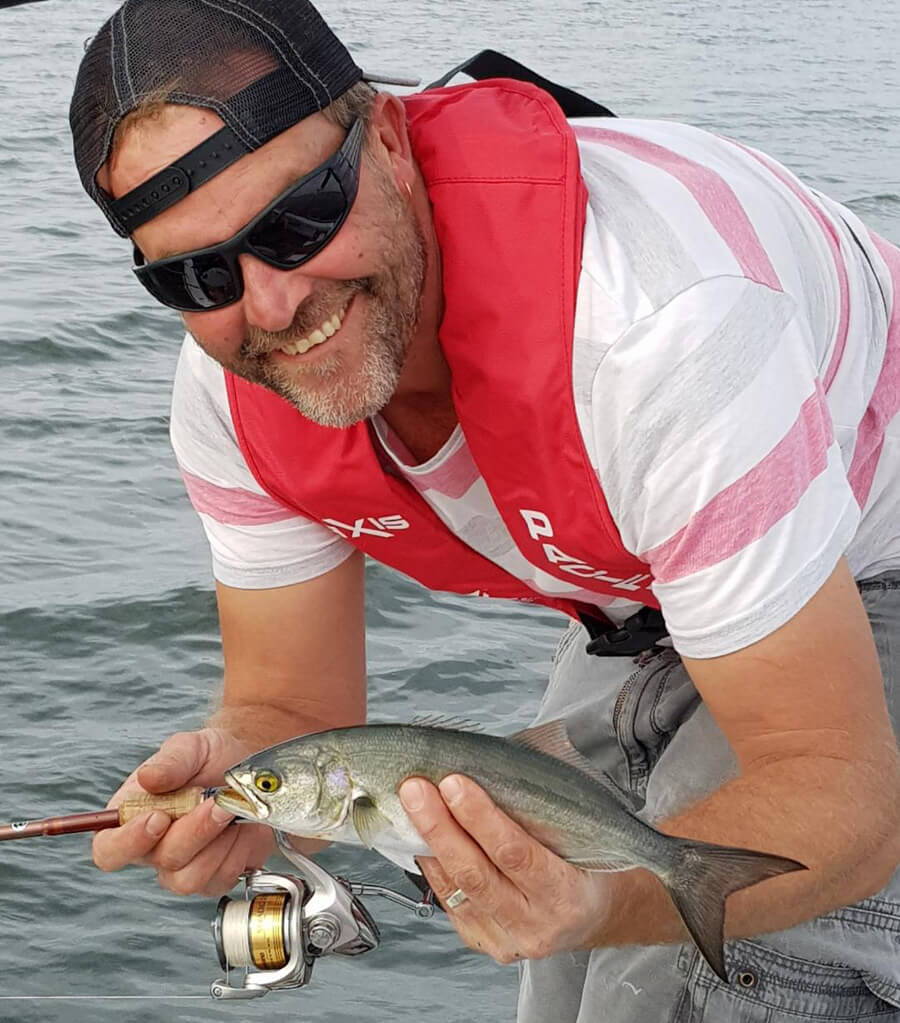 Andrew Ketelaar fished Loch Sport for the Easter break finding plenty of line pulling tailor using prawns and poppers cast into bust ups.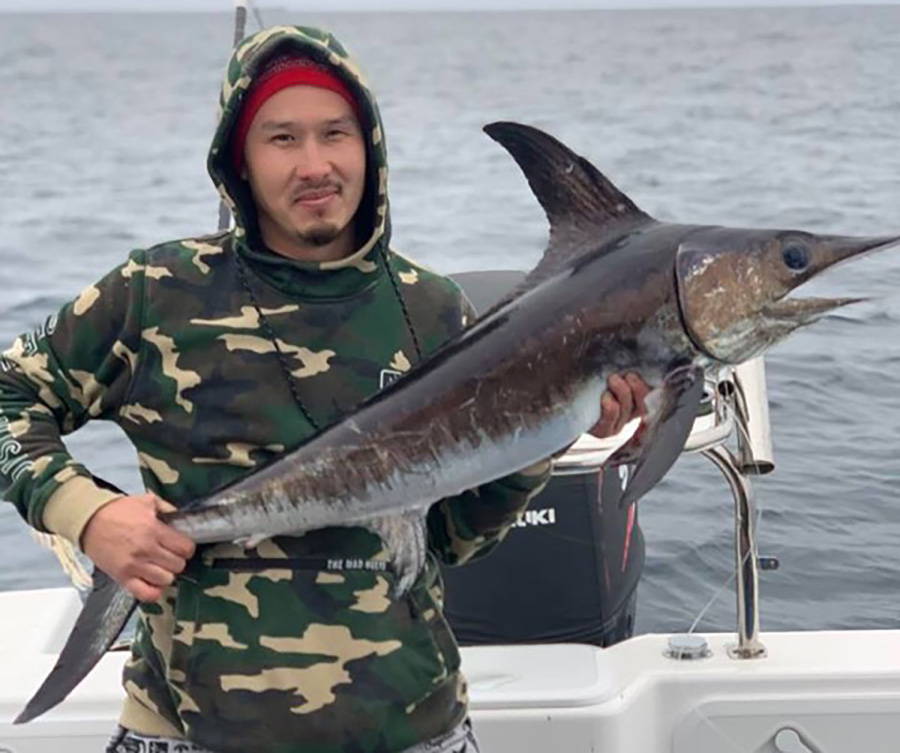 Krist Vatanopast landed this awesome sword fish while bottom bashing for hapuka on an electric reel, the fish took a King George whiting head.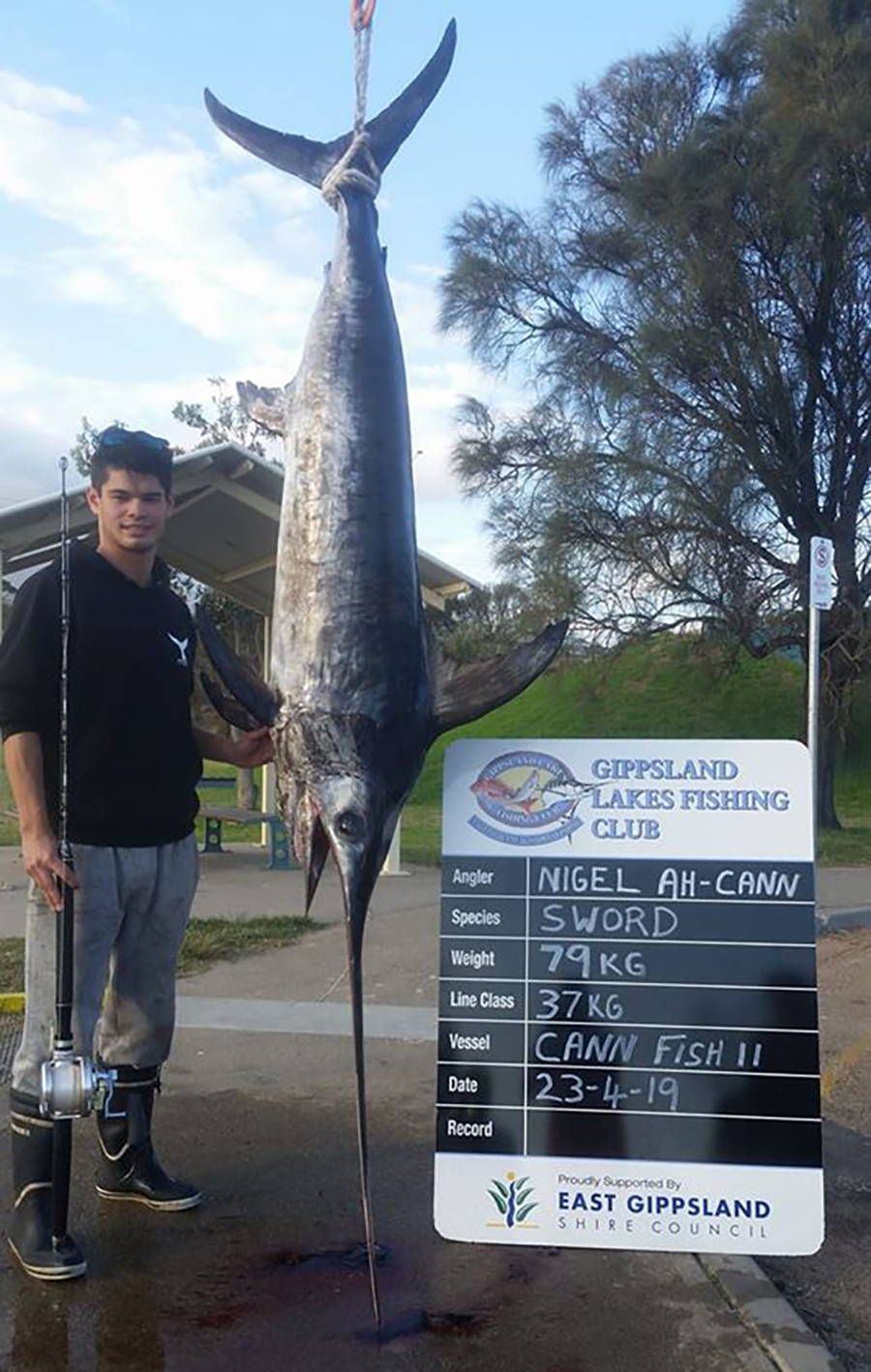 Congratulations Nigel Ah-Cann on your 79kg sword caught out from Lakes Entrance this week.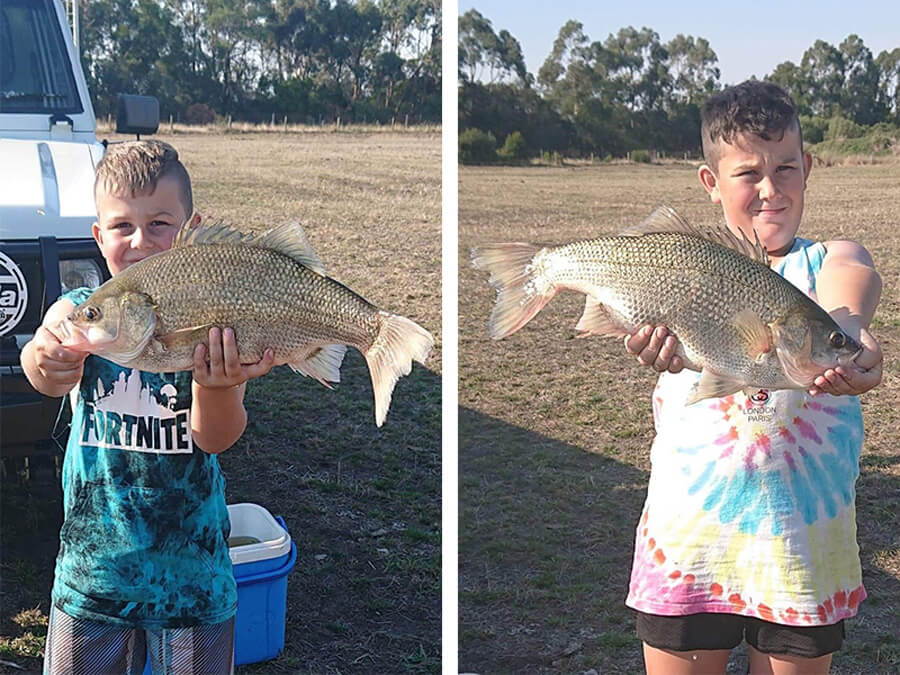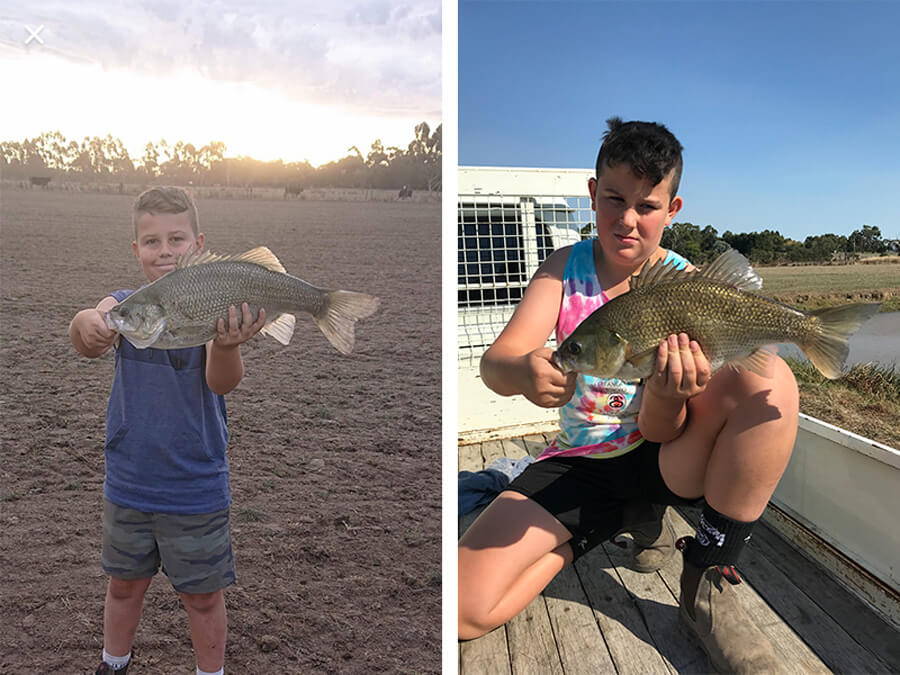 Marcus and Harry landed some football sized bass fishing a private dam in Gippsland that was stocked 12 years ago. Amazing to see the growth of these fish in that time.
11 year old Alex Ramm landed this fantastic Murray cod fishing near Strathmerton, the cod measured 65cm.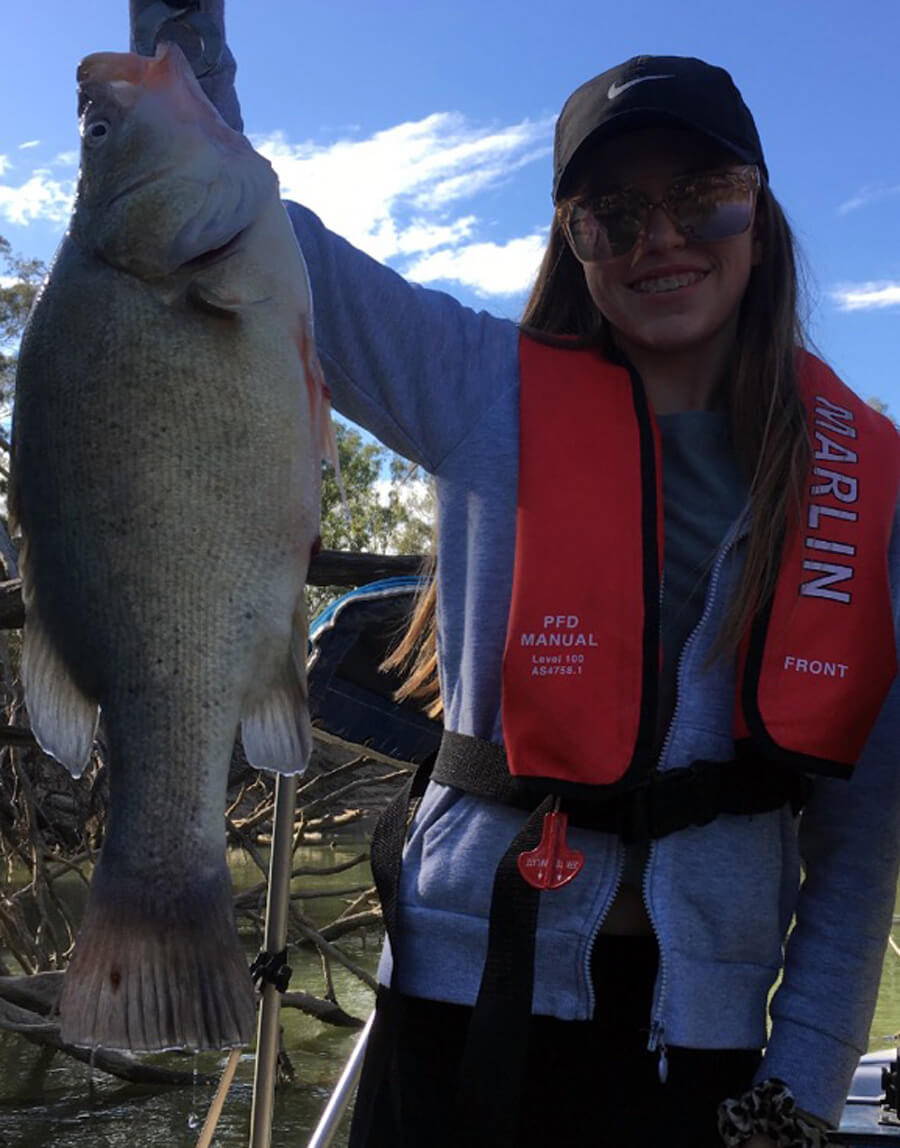 Taylah landed this beast of a yella that measured 67cm fishing west of the weir at Torrumbarry.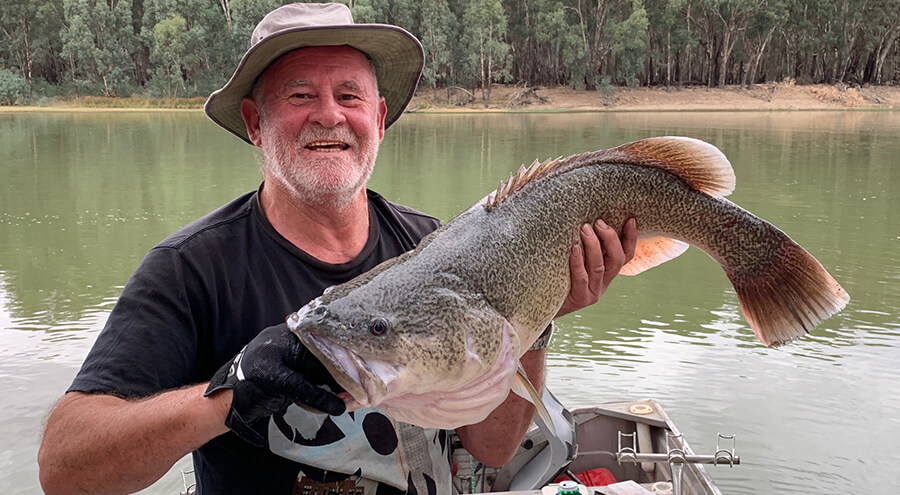 Staff member Don Newman is fishing the Murray at the moment. Don reports god numbers of yellow belly and also landed this 84cm Murray Cod using shrimp for bait.
Richard Kaehne and his son headed out to Port Mac to chase tuna and landed this 20kg model and 3 others in 30 metres of water on a lumo jethead.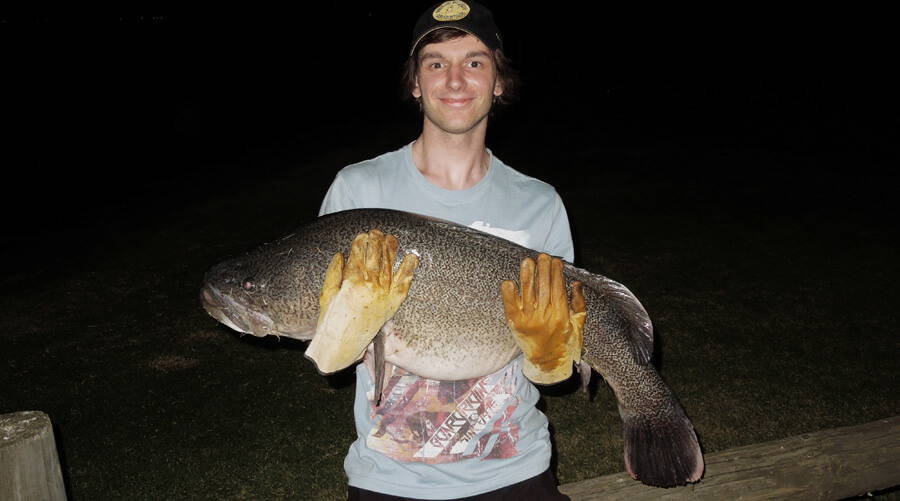 Justin Trinc with a thumper of a metery Murray cod, well done mate.
IFISH WITH TACKLE WORLD SERIES 14
TALKING FISHING - C31 TV - TUESDAYS @8.30PM
Catch "Talking Fishing" on Melbourne's C31 TV (CH44) at 8.30pm each Tuesday night. Staff members David Kramer and Adam Ring together with Steve "Trelly" Threlfull host Australia's only "Live to Air" fishing television program at this prime time-slot. Put Tuesday night's at 8.30 away in your weekly diary of TV shows to watch!
Some fish, such as the great white shark, can raise their body temperature. This helps them hunt for prey in cold water.

Good Luck with your fishing and stay safe on the water,

The TEAM at Tackle World Cranbourne & Mornington