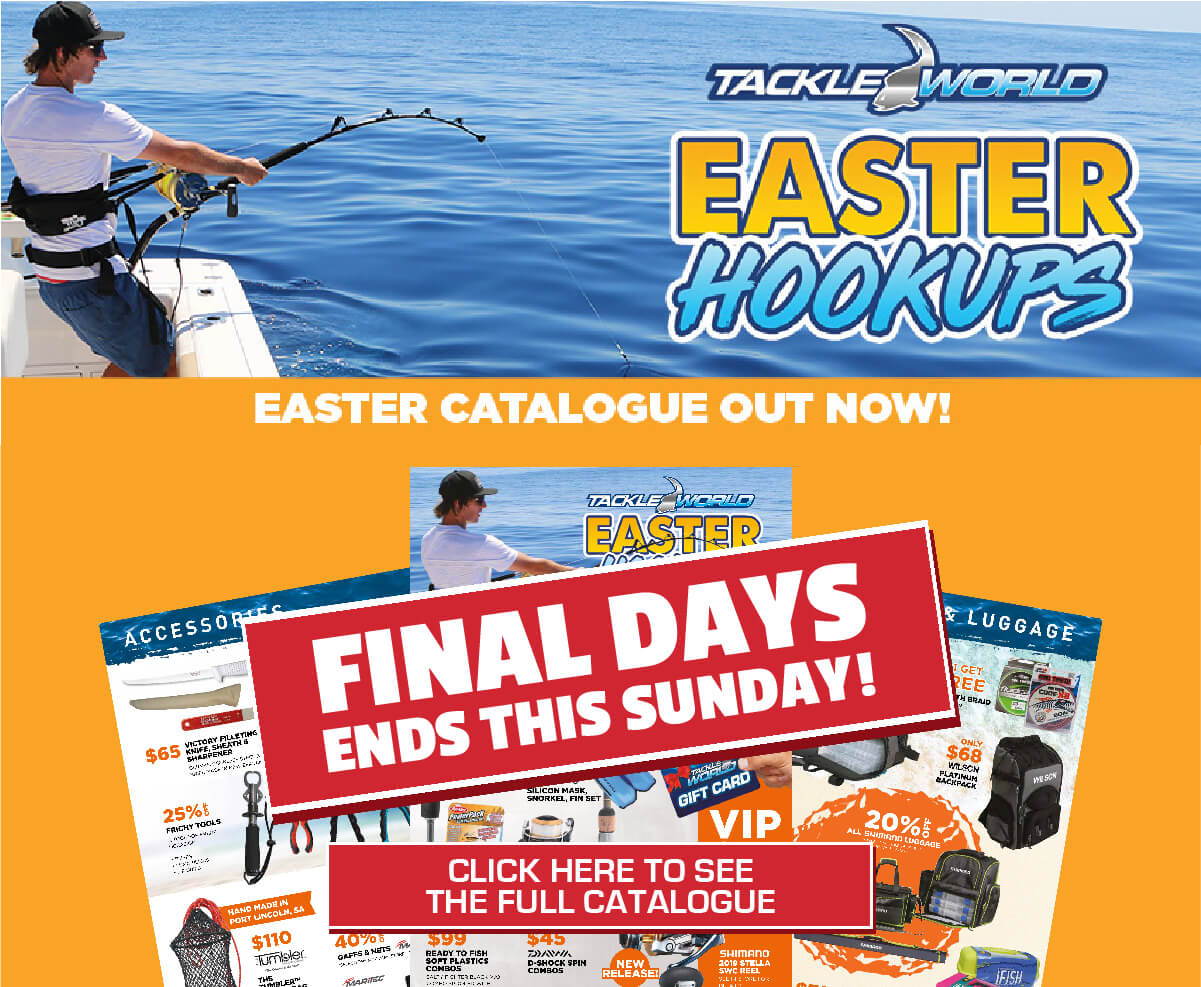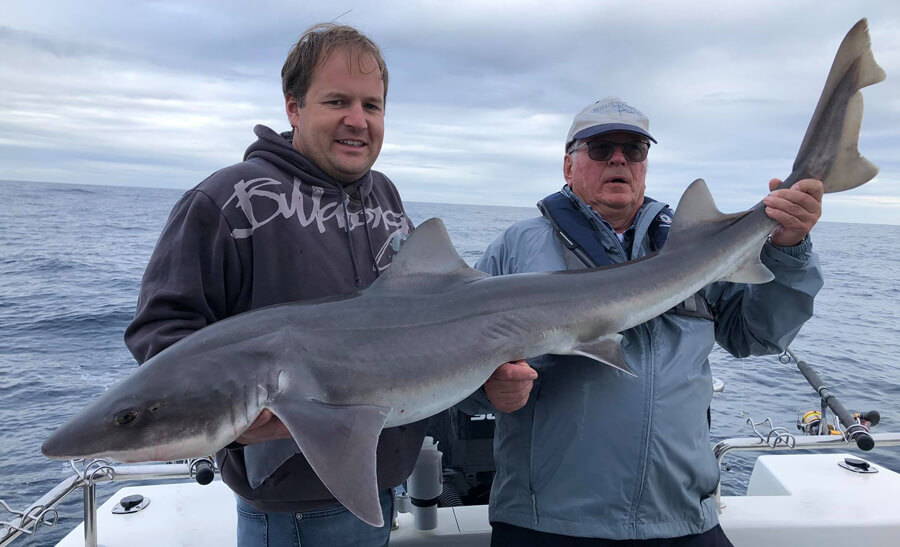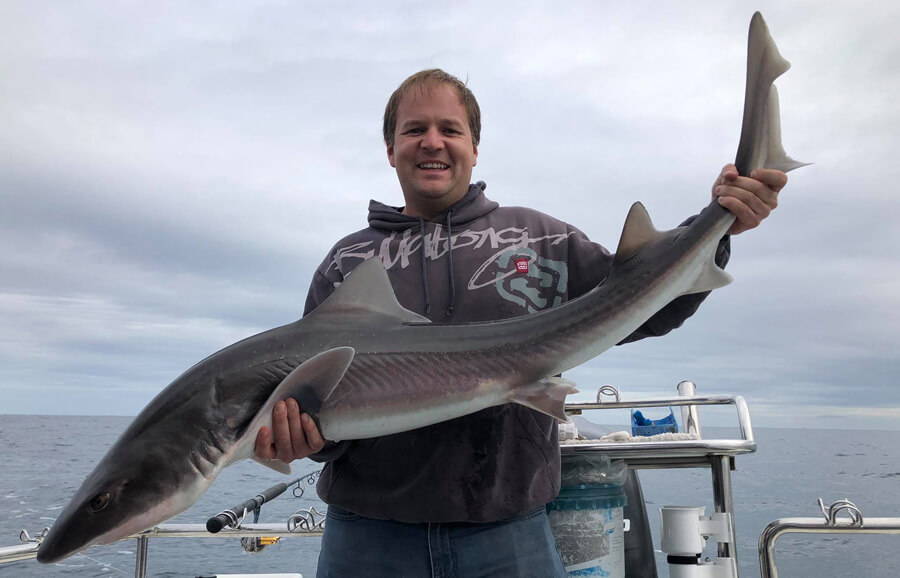 Shaun Furtiere from Think Big Fishing Charters had customers Luke Campbell, John, Martin & young Spence on board for a session on the big gummies and they delivered with some fantastic fish landed.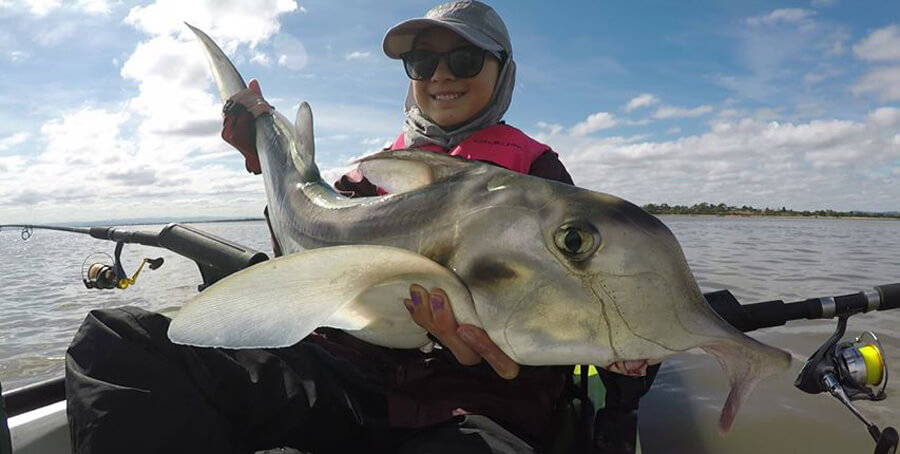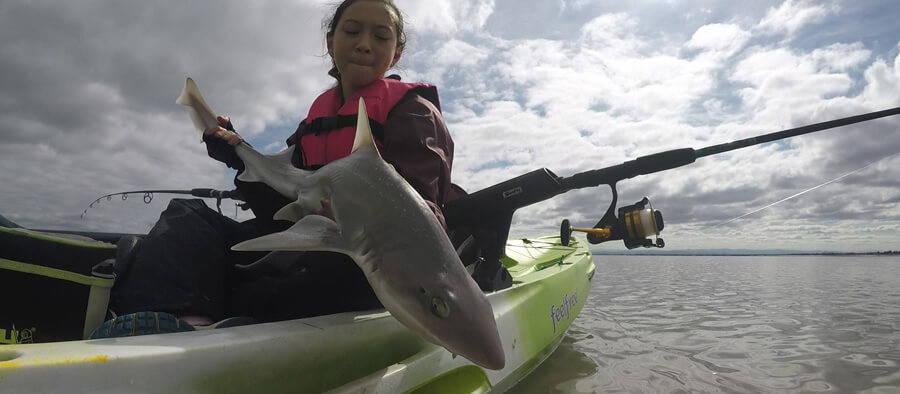 Craig Bima and his daughter Abi fished out off Lang Lang on the kayak and Abi had a ball on the elephants and gummies using fresh squid for bait.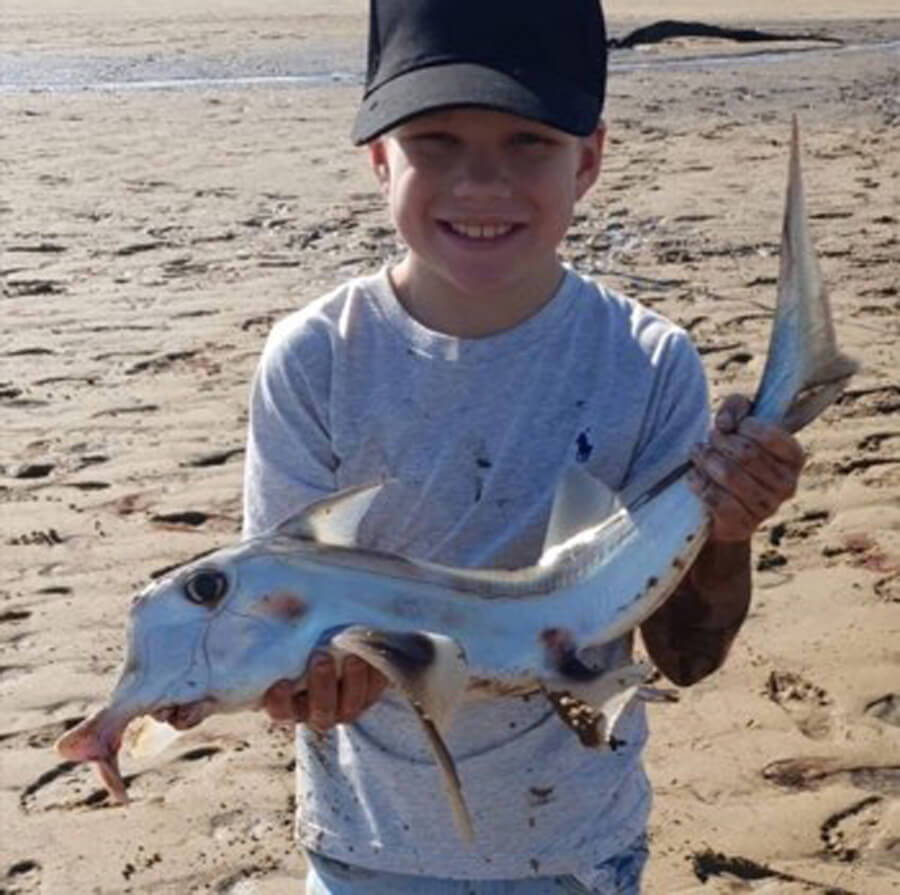 Young Harry Eden caught this elephant fish at Stockyard Point on the weekend, well done mate!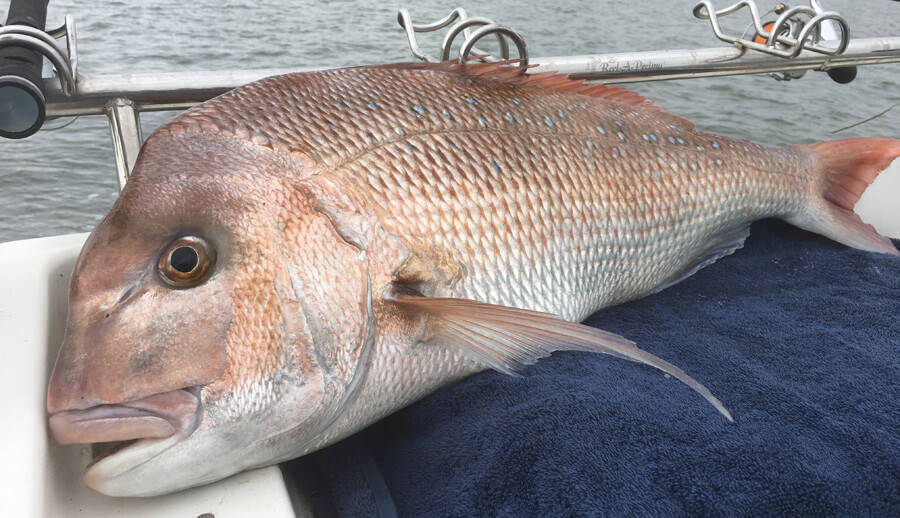 Peter Vink landed this cracking snapper on a fresh squid ring fishing at Corinella last week.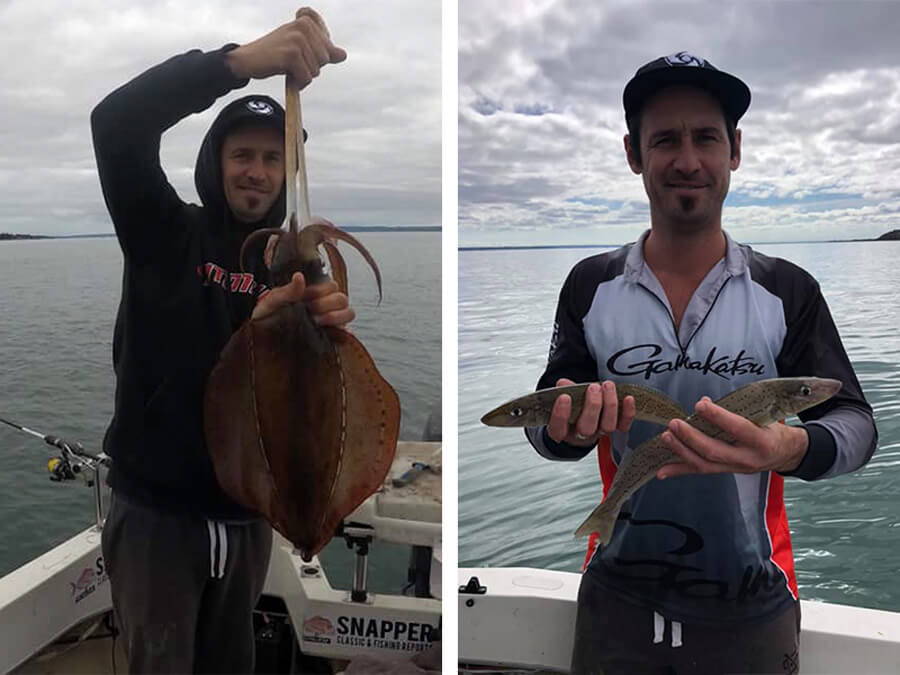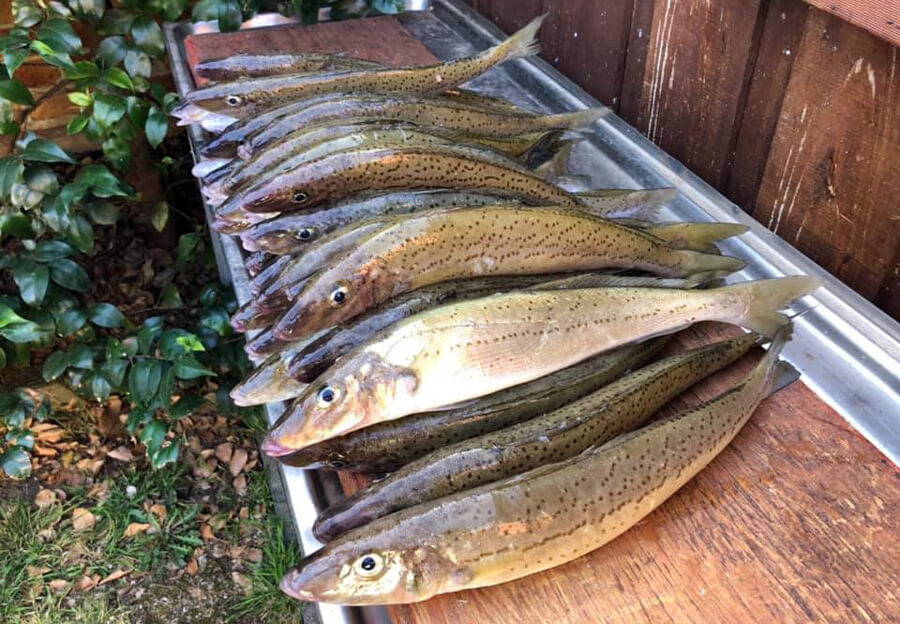 Julian Rennie and Mick Royle had a great day on the water last week with some nice squid caught around Silverleaves follwed by some fantastic whiting landed around Tortoise Head.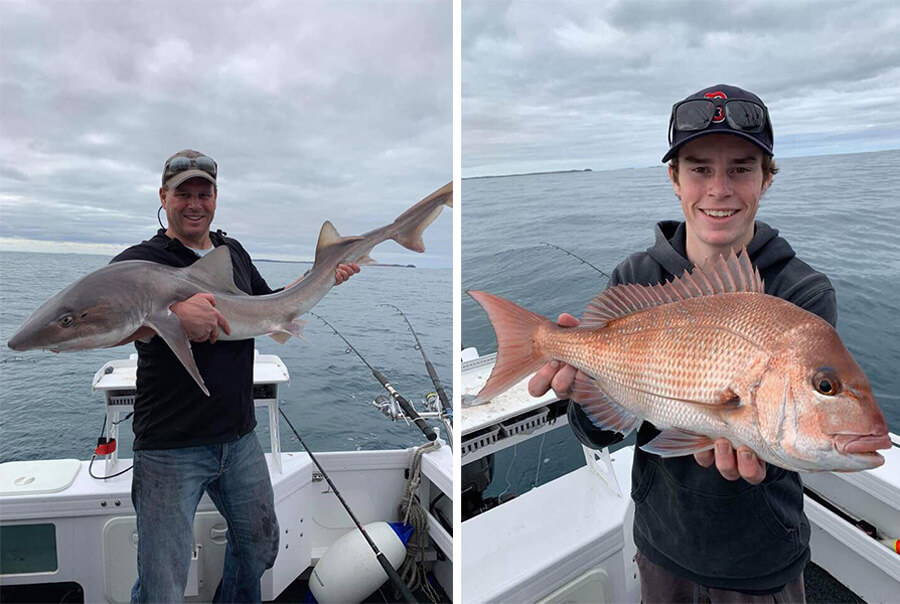 Luke, Ben and Tom Stenhouse fished off Flinders on Thursday and landed a nice snapper and a ripper gummy caught on a fresh snook chunk. Well done guys!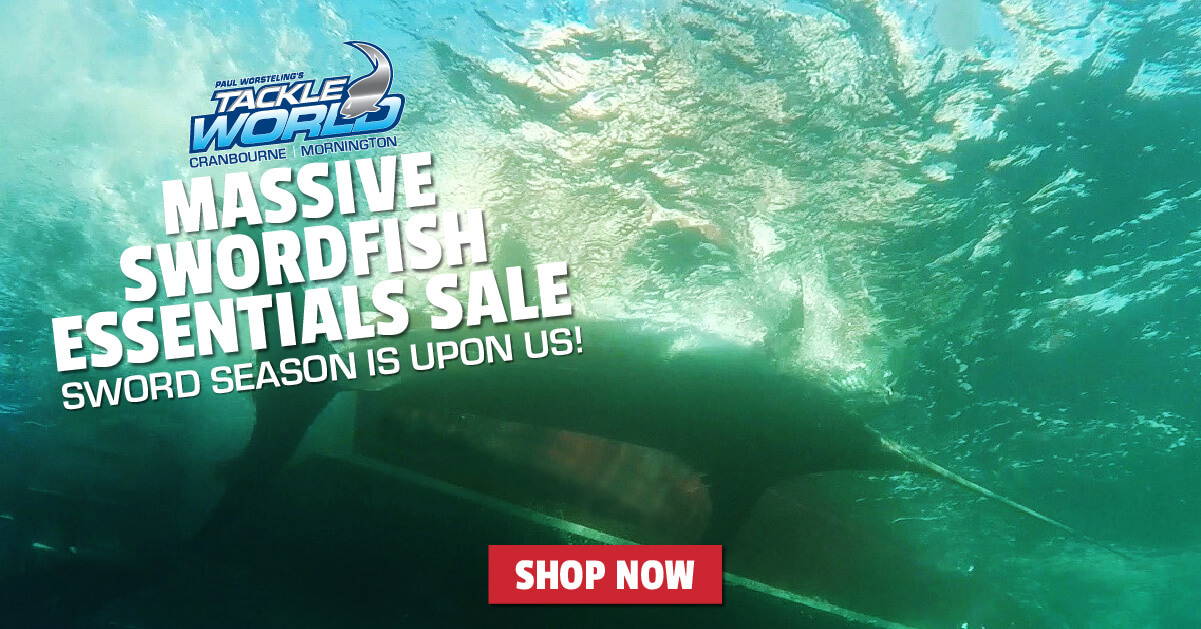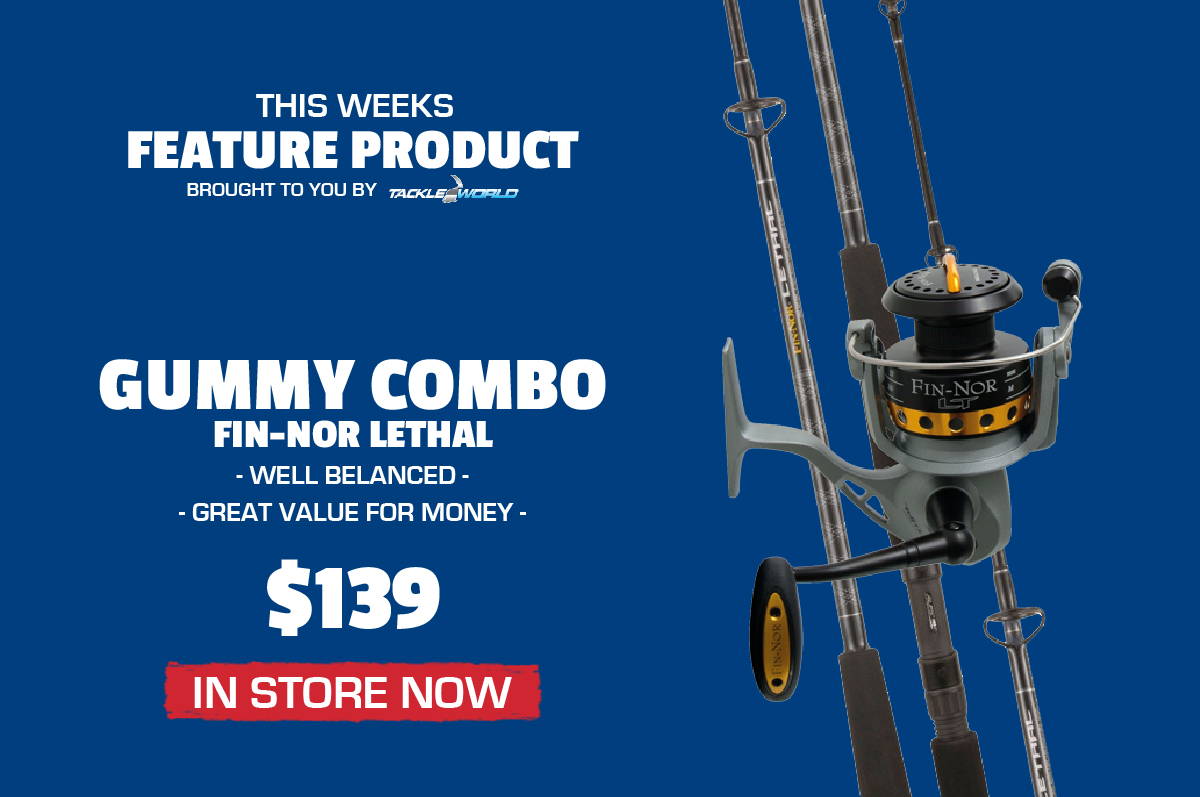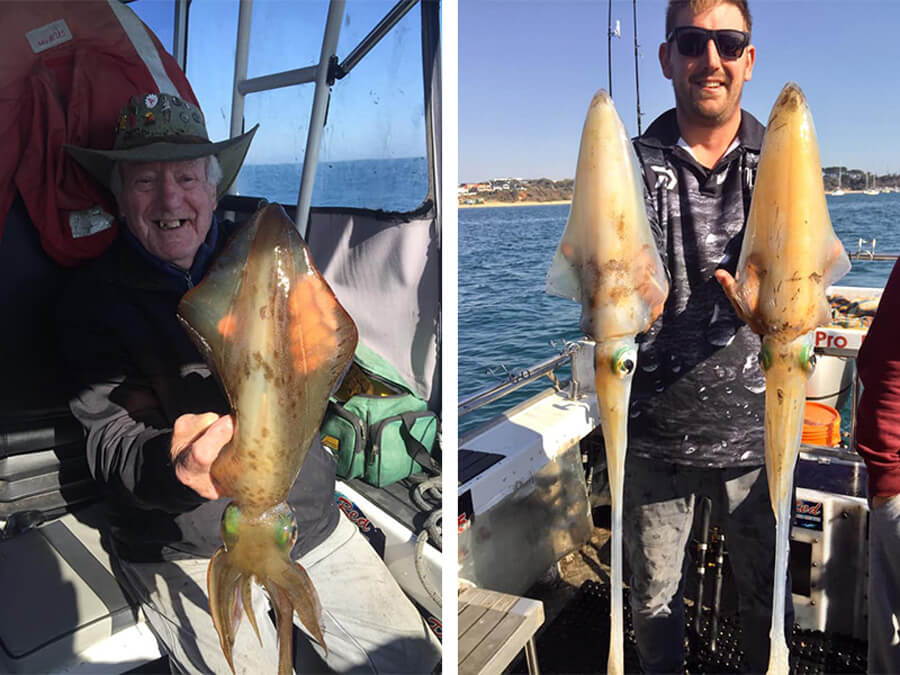 Jason Turner from Pro Red Fishing Charters had a couple of fantastic sessions targeting squid on Port Phillip Bay this week with some cracking models caught plus a couple of monster cuttlefish as well.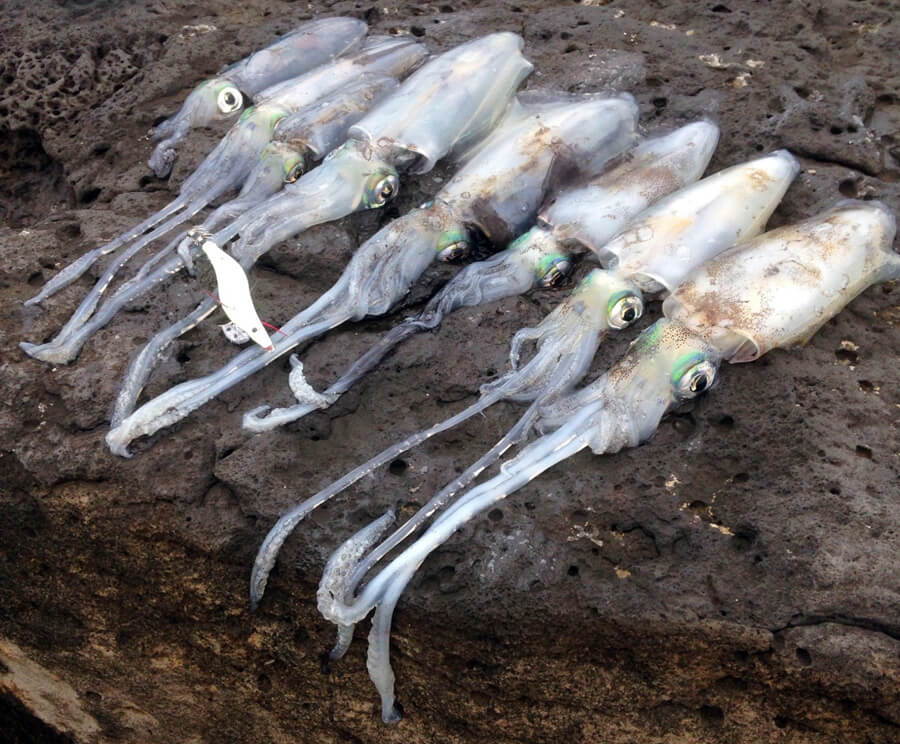 Peter Kasidiaris fished the Brighton rocks and landed some nice calamari on Sephia squid jigs.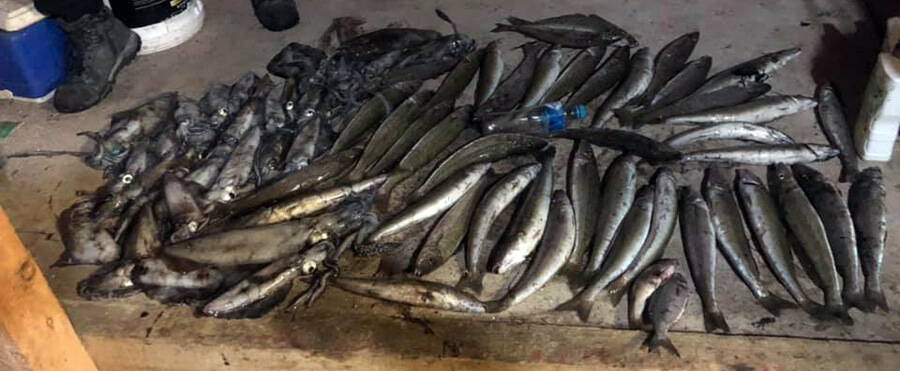 John Fotias fished with a couple of mates out from Black Rock for a nice mixed bag of squid, whiting and flatties.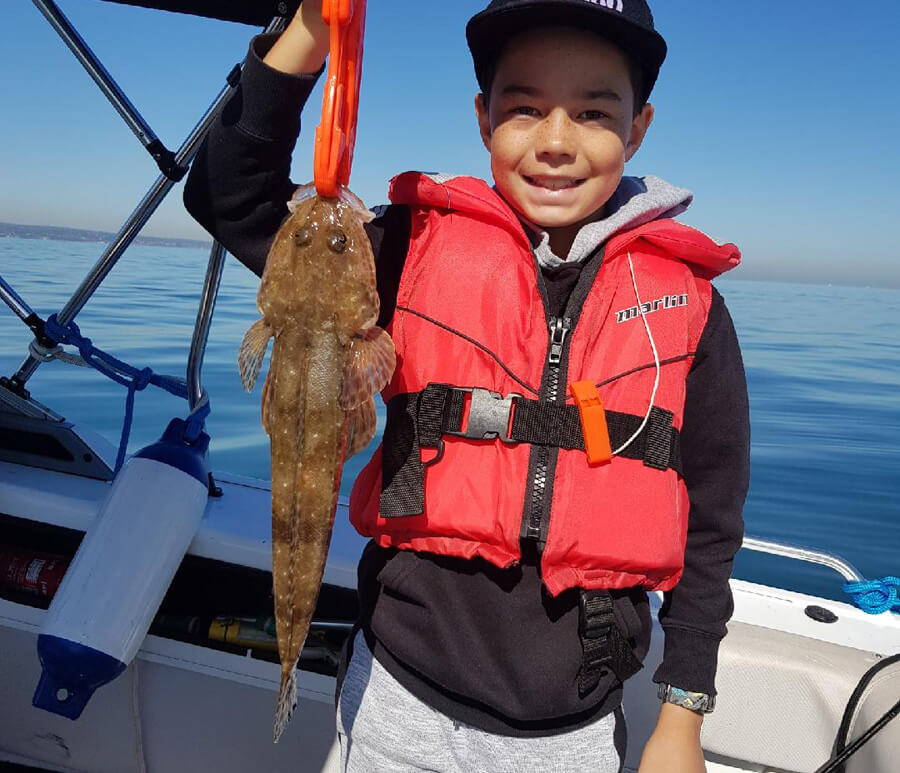 Mitchell Bowels aged 10 landed some fantastic flathead fishing out from Seaford on soft plastics, his biggest was 43cm.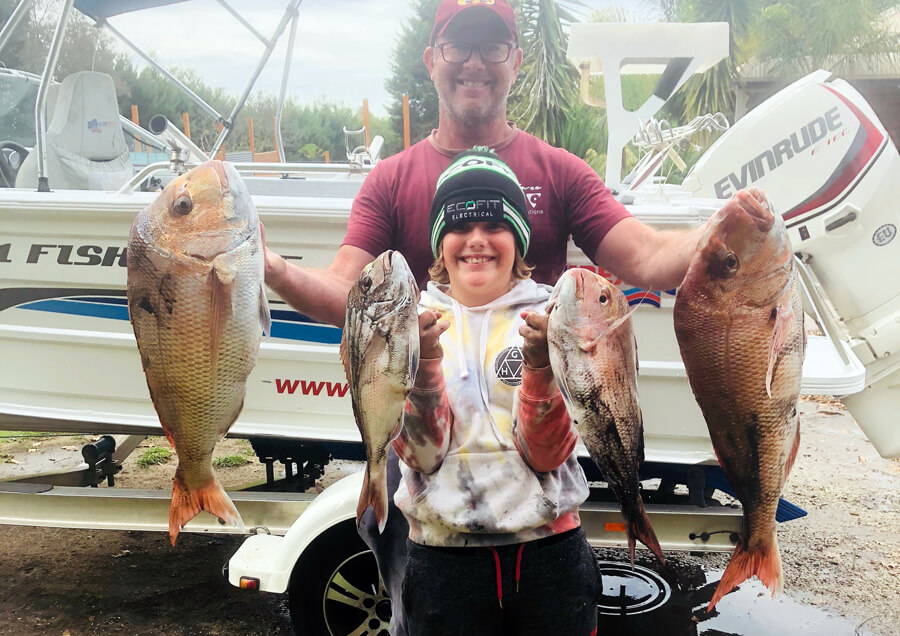 Kade and his dad had a cracking session on the reds fishing out from Mt Eliza in 16 metres this week with fresh squid the stand out bait.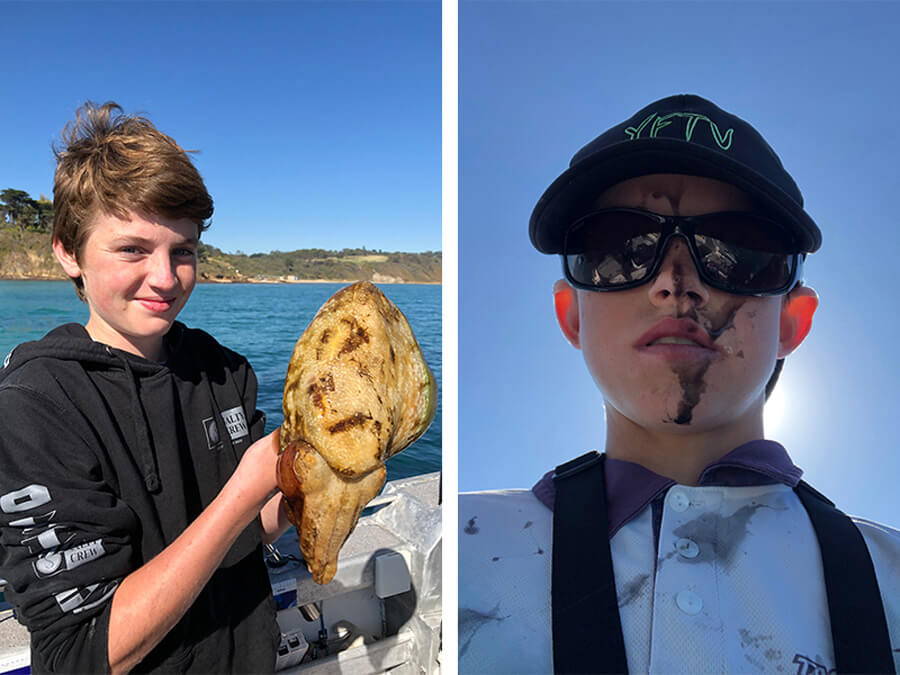 Harry Sergejew & Ben Clothier had a fantastic morning out off Mt Eliza last week with a nice bag of squid and a nice cuttle landed by Harry. Well done boys!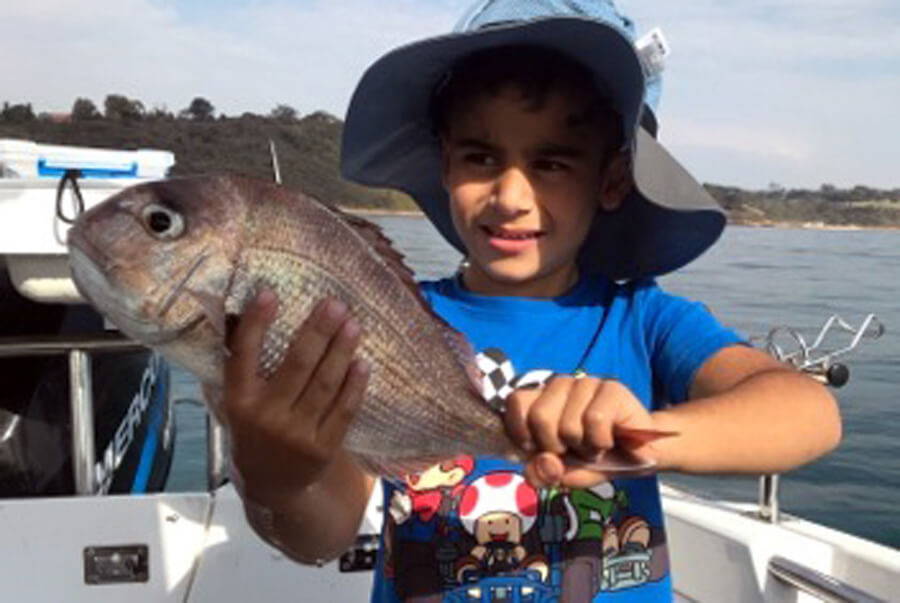 Young Mark landed some nice pinkies out from Mornington over the weekend.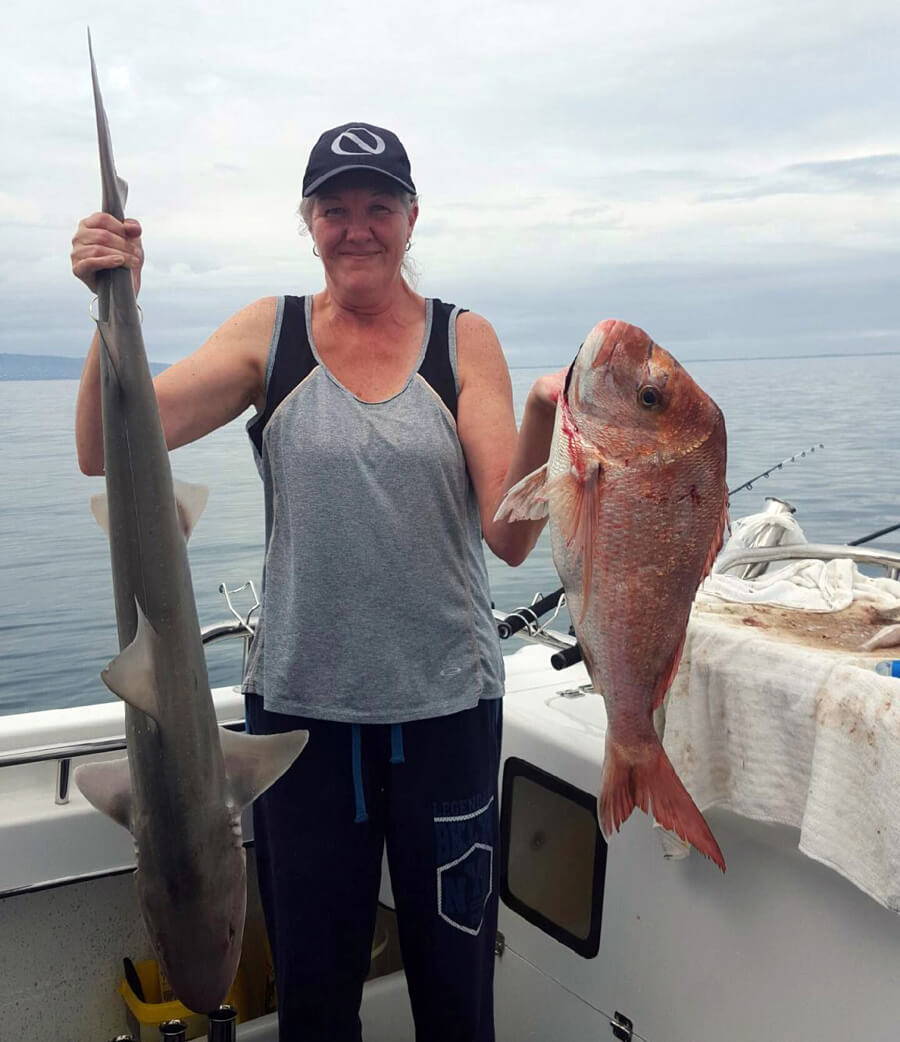 Stretch caught her bag of snapper and a ripper gummy out from Mornington on Saturday all caught around the tide change.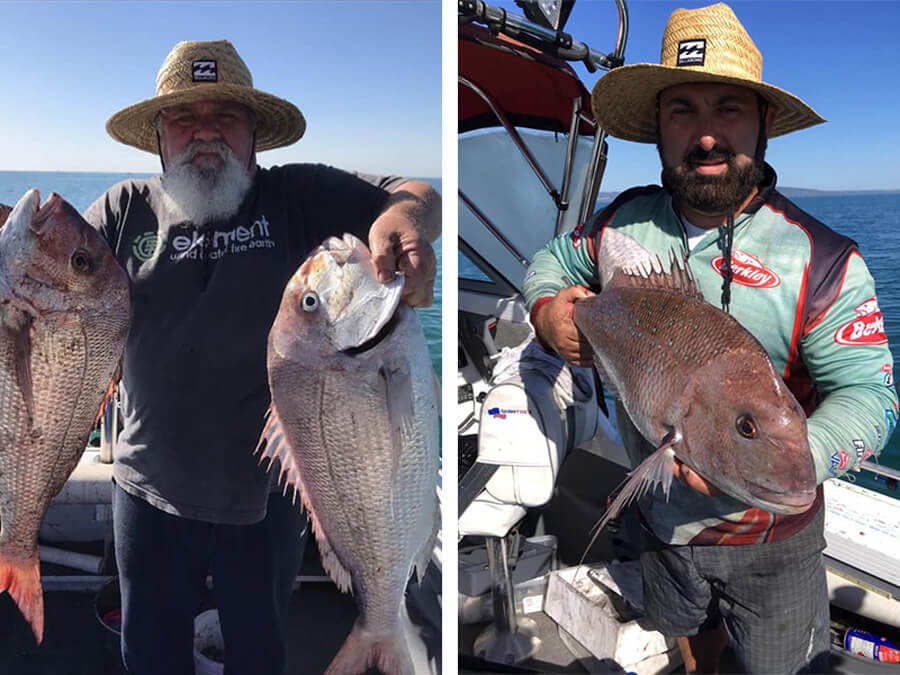 Paul Failla and his old man fished out from Mornington in 21 metres on the weekend and landed some solid snapper to 52cm with squid heads being the stand out baits and the key was a good burley trail.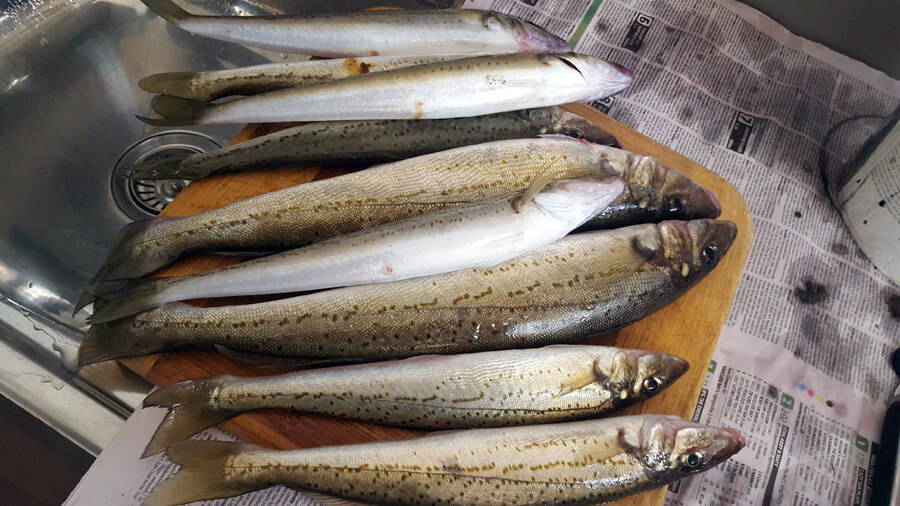 Bill Hargraves landed some thumper whiting at Mornington Pier sizes ranging from 42-46cm, great work mate!
Shar Kan fished in 22 metres of water out from Mornington last week and landed these 3 cracking reds.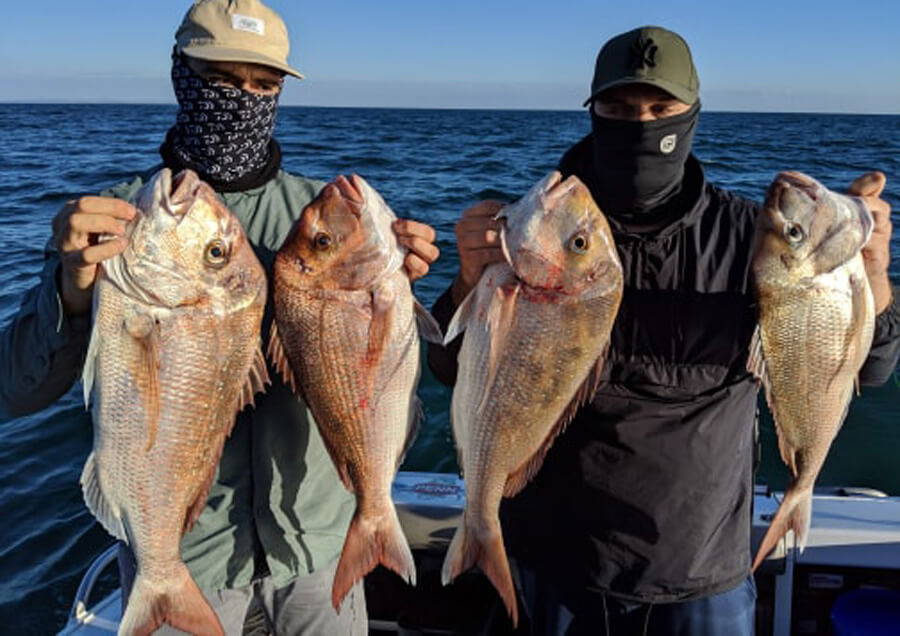 Robert Wilson and his mates fished the west side of the channel in 22 metres on Sunday morning and landed some fantastic snapper on pilchards, silver whiting and slimey baits.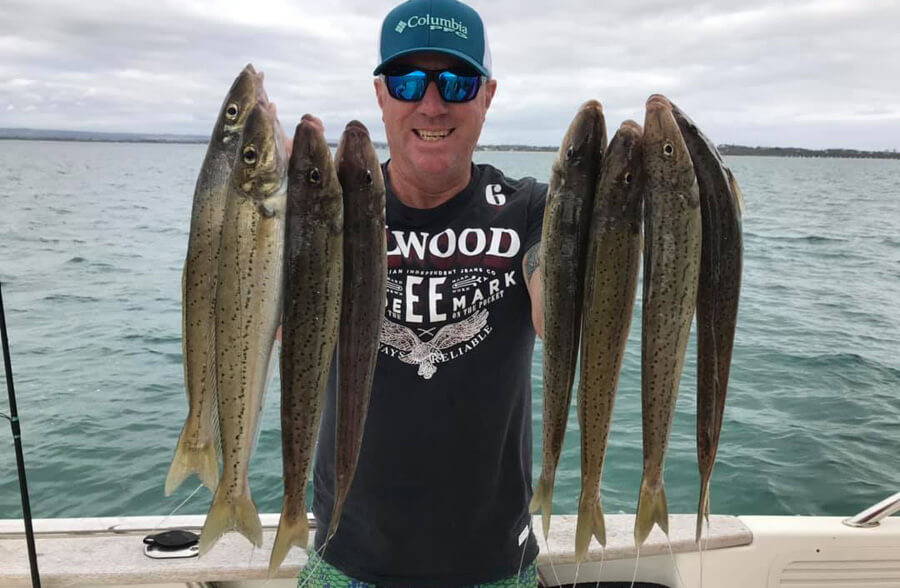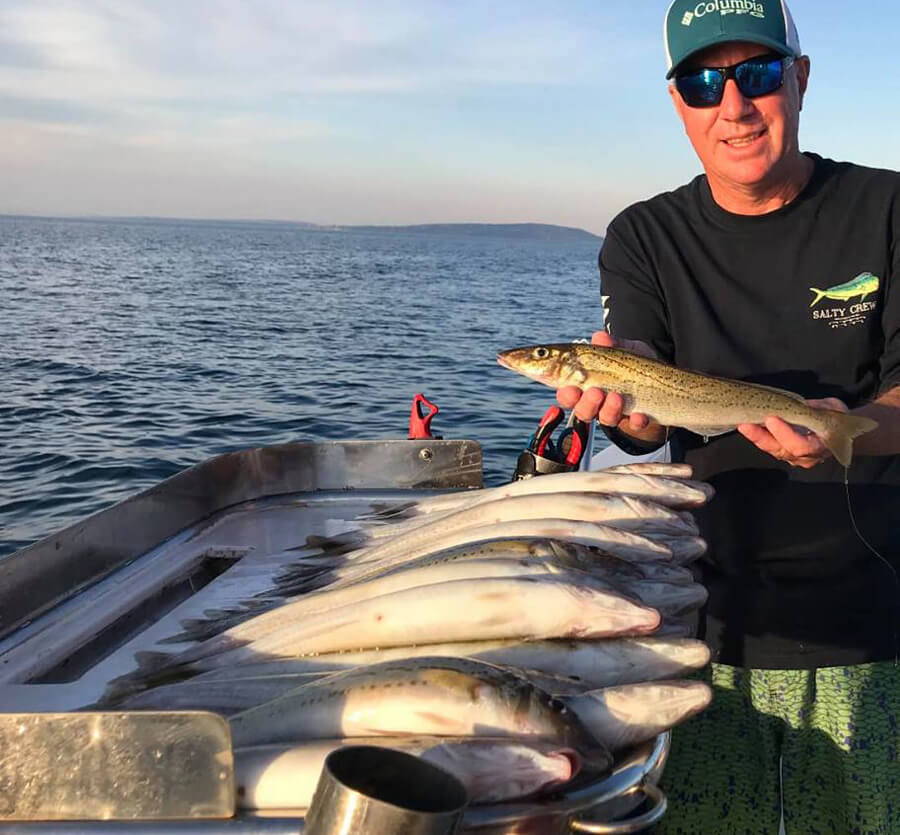 Staff member David Kramer landed some fantastic whiting out off Rosebud on the weekend with the biggest nudging 40cm.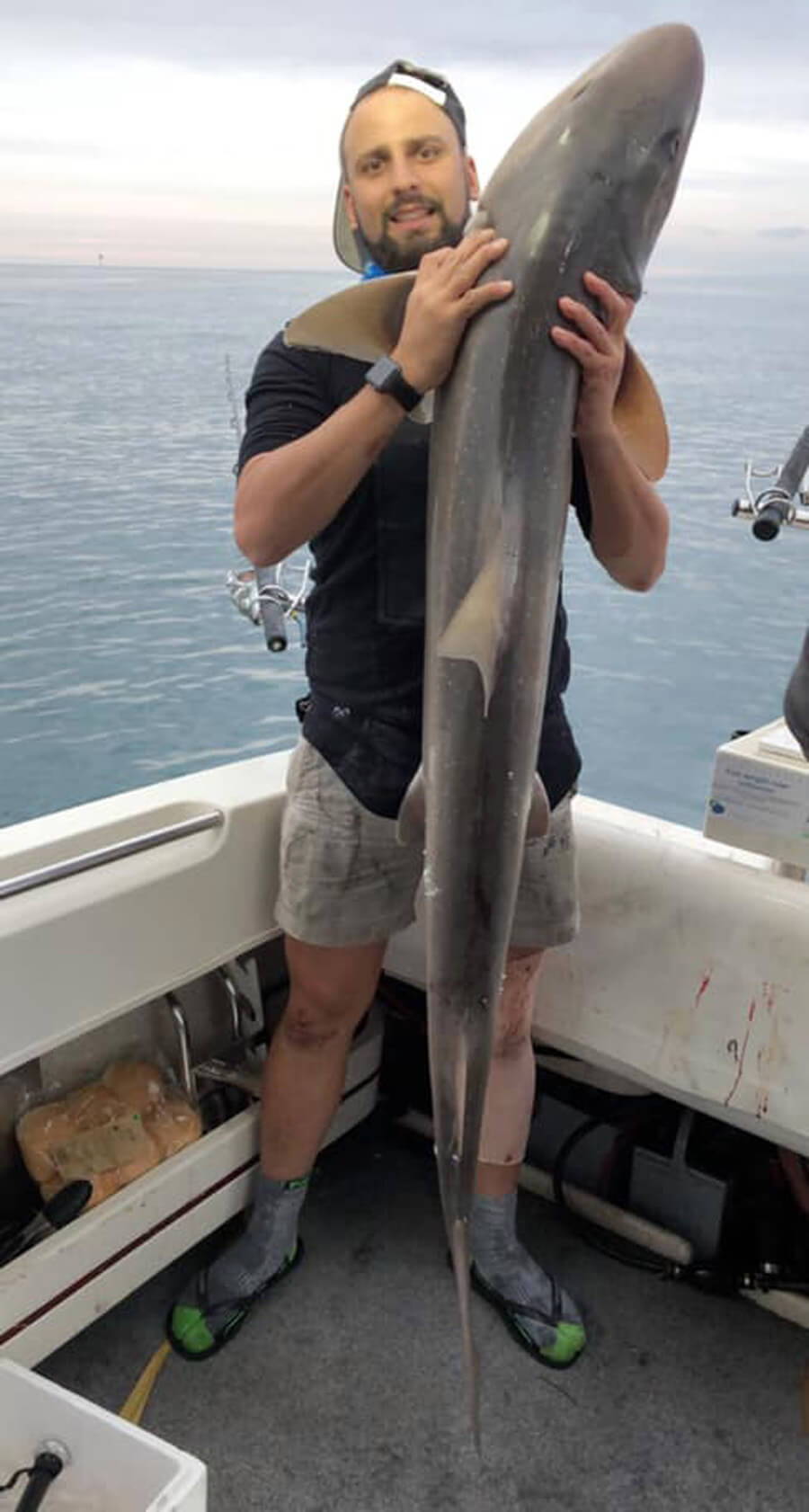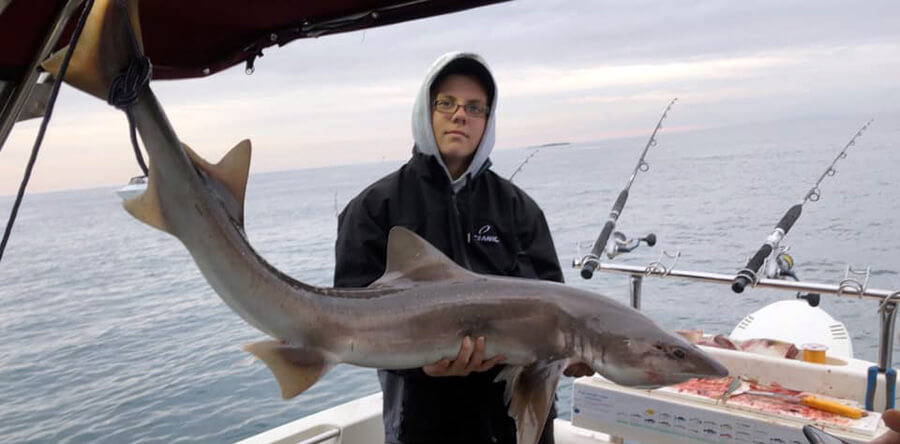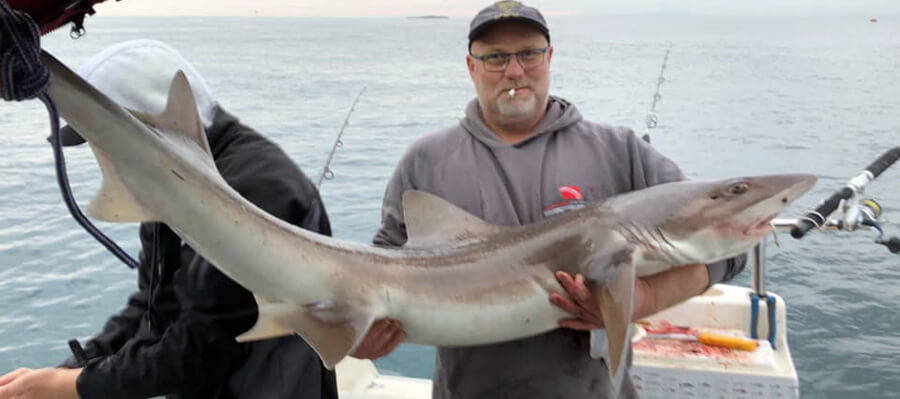 Joshua Natoli, Dylan and Russell Knott had a ripper day on the water on the weekend finding some monster gummies around the South Channel followed by some good squid and whiting.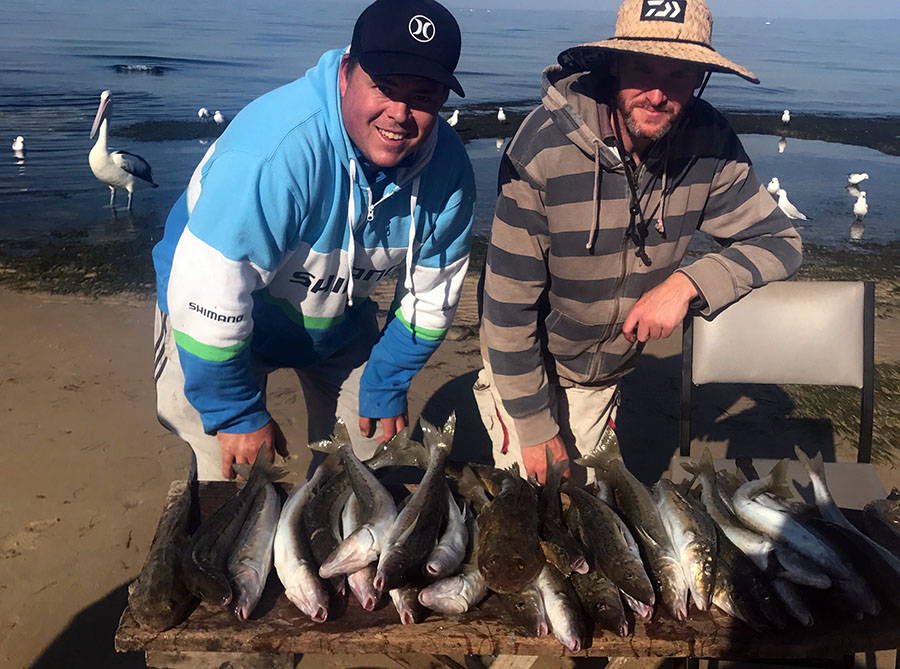 Matt Turner and Brent Monger had a great day on the whiting on Sunday with 27 whiting and 3 nice flatties landed out from St Leonards using pipi and cuttlefish for bait.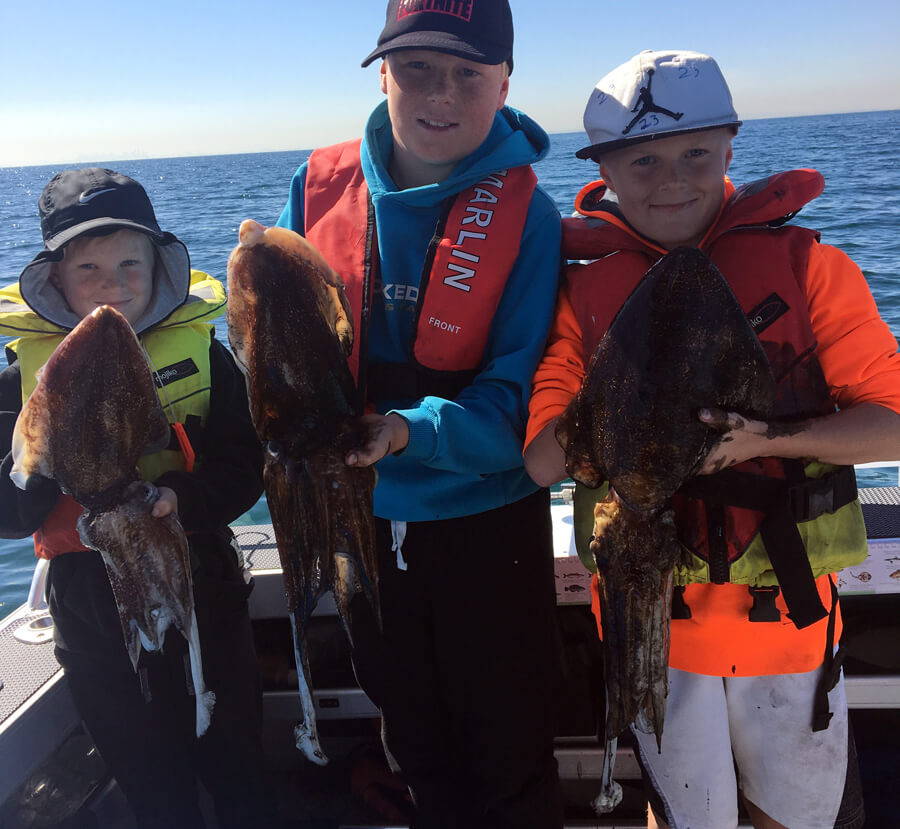 Brodie, Corey and Lochy King had a great day on the water with dad catching a bag of squid plus some solid cuttlefish in 3 to 5 metres of water. White, brown and black squid jigs were the stand out on the day.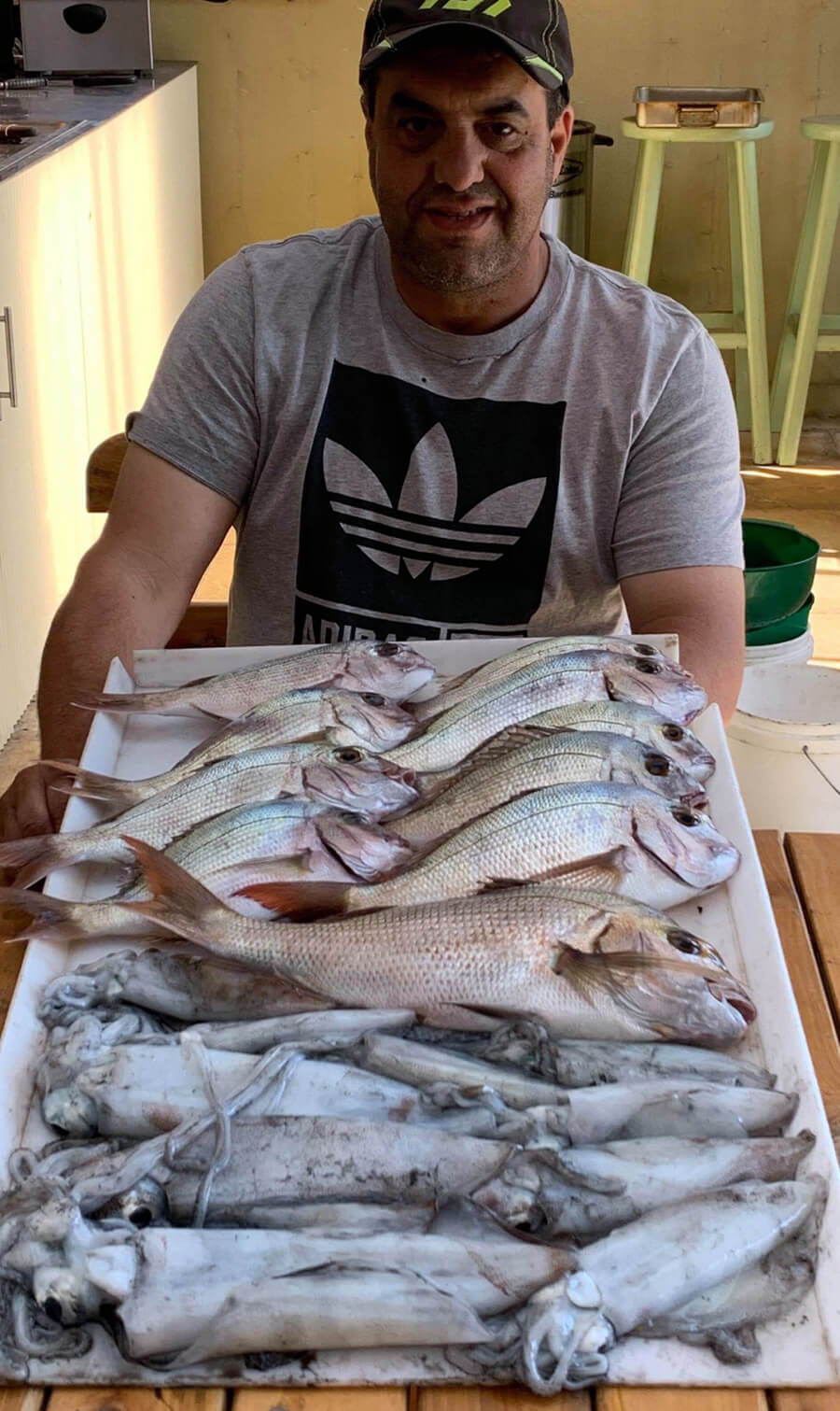 Charlie Camilleri had a ripper session out from Altona in just 5 metres baging some fantastic pinkies and squid during the incoming tide.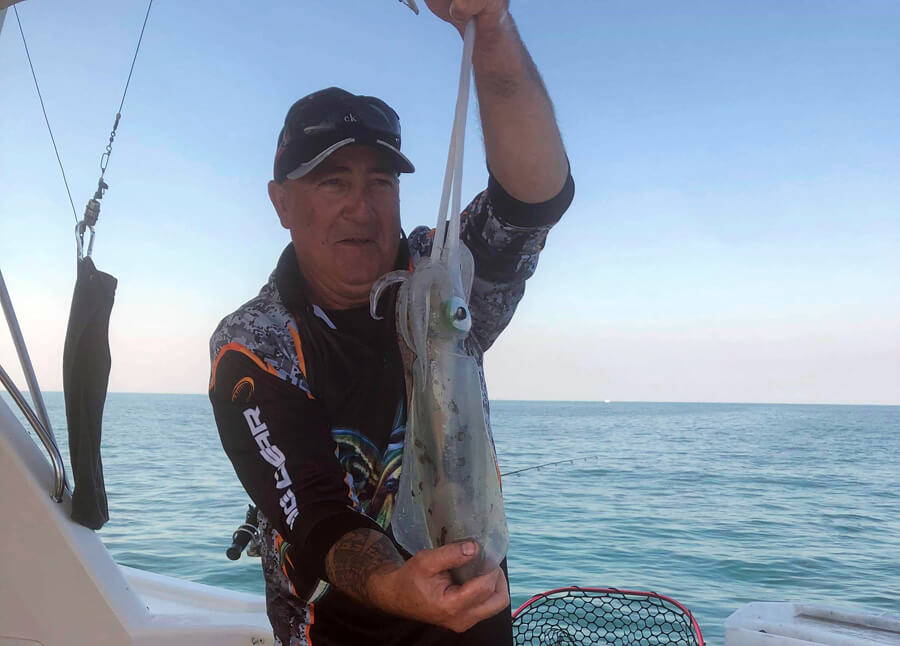 Simon Fontana landed this ripper squid on the drift out from Werribee South in 5 metres of water.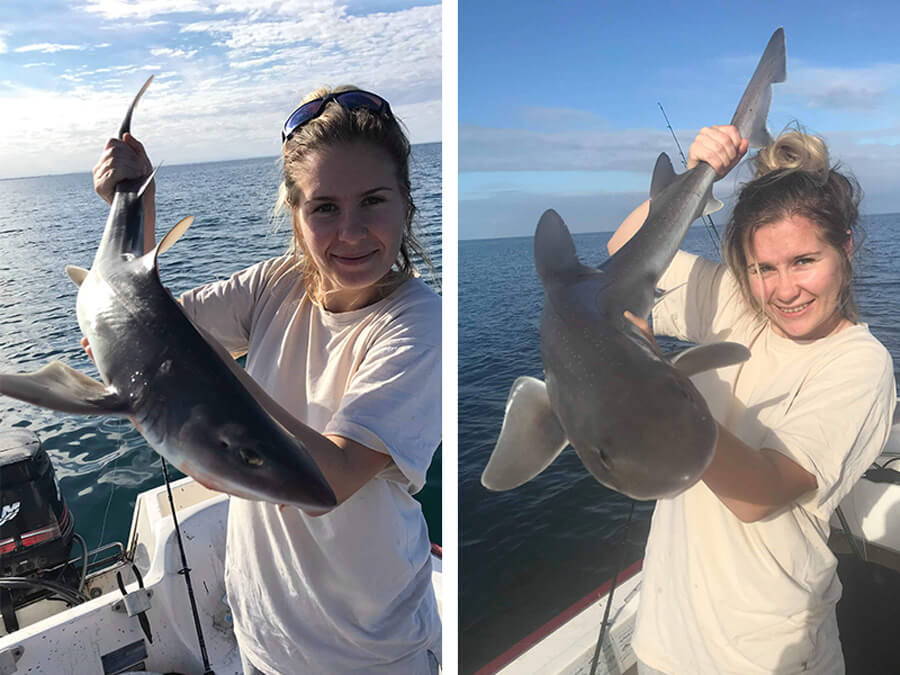 Ben Stornebrink and Haley Maher fished out from Werribee South on the weekend and Haley landed 2 ripper gummies within 10 minutes of each other in 9 metres of water.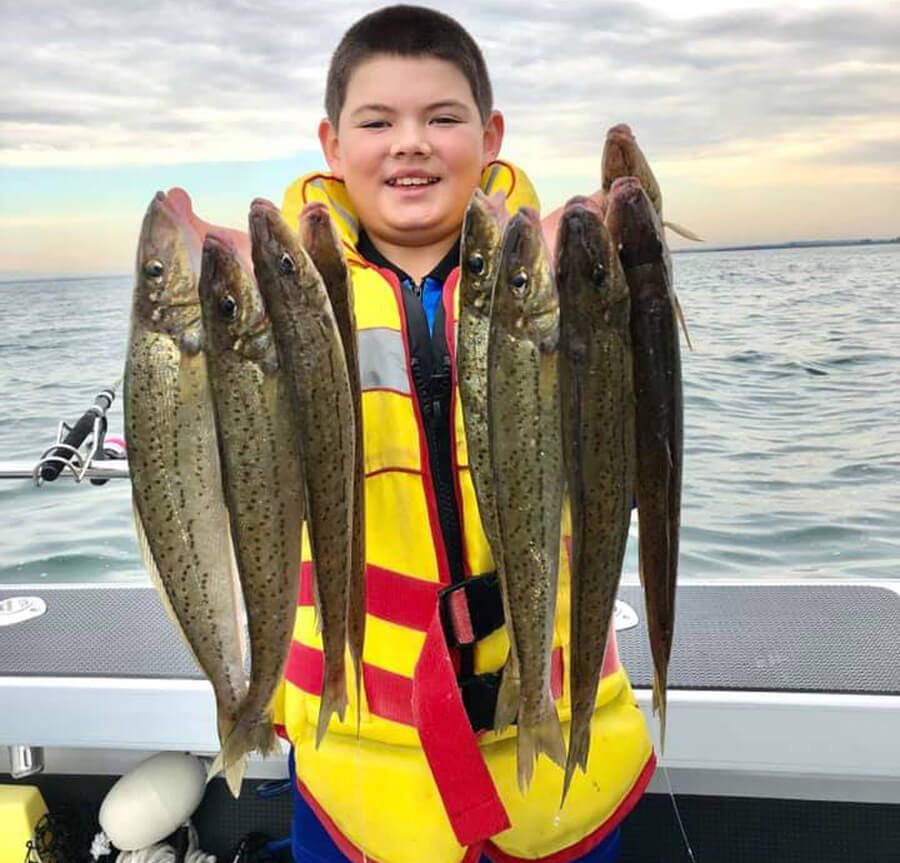 Mike Naks and his son had some fantastic success on the whiting out from Werribee this week.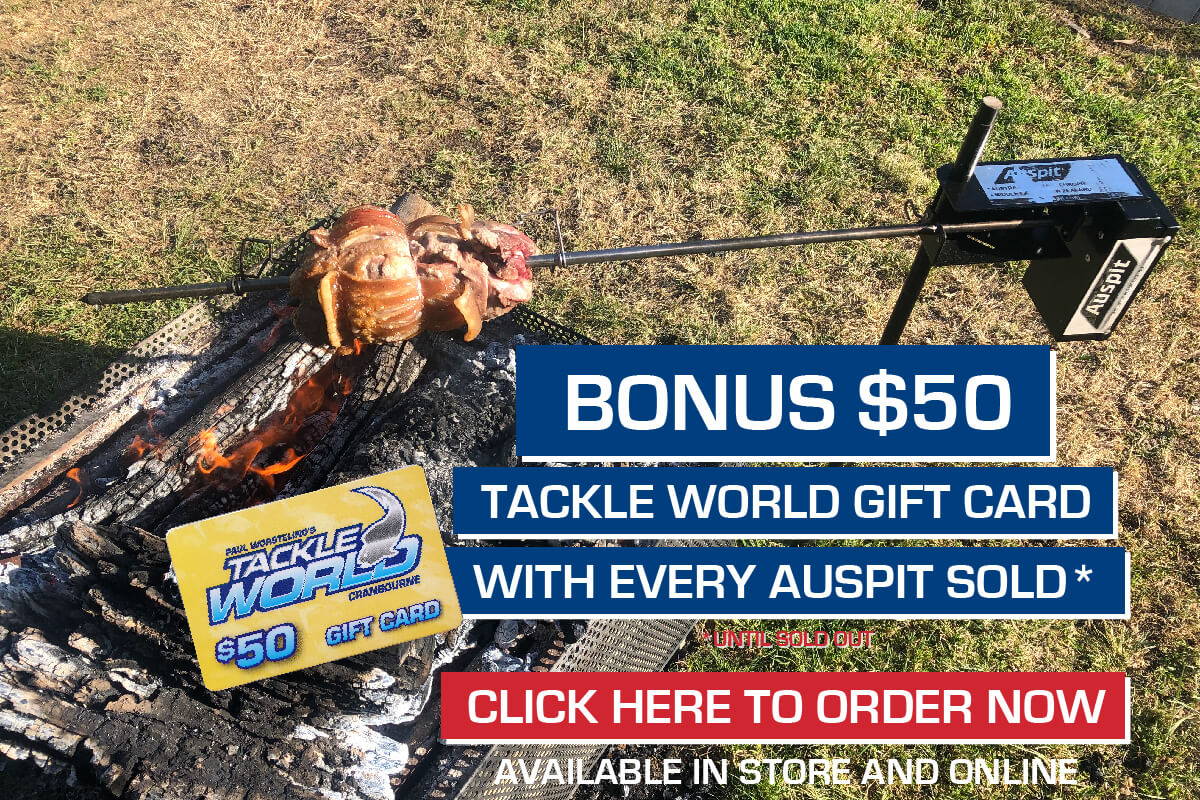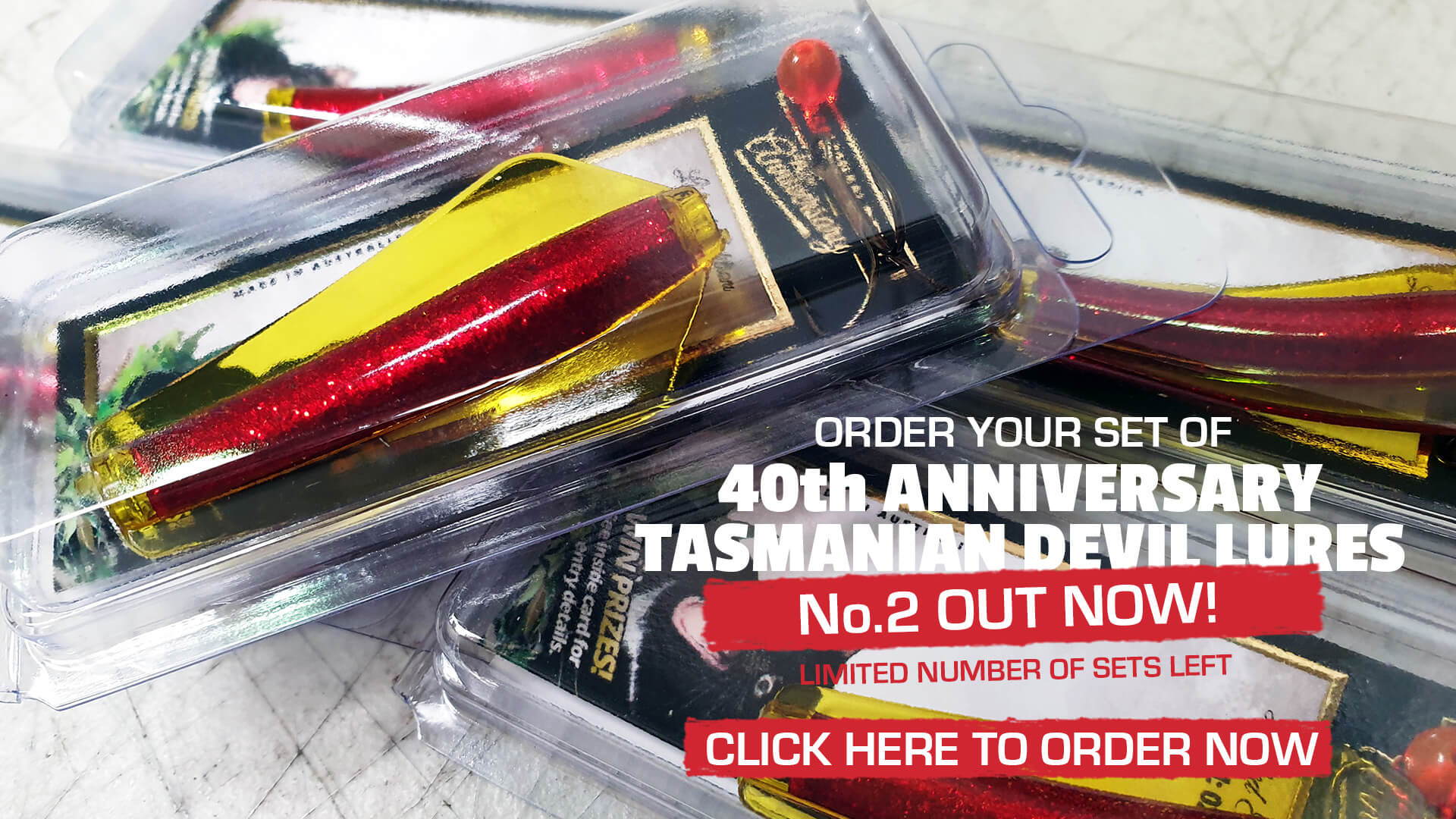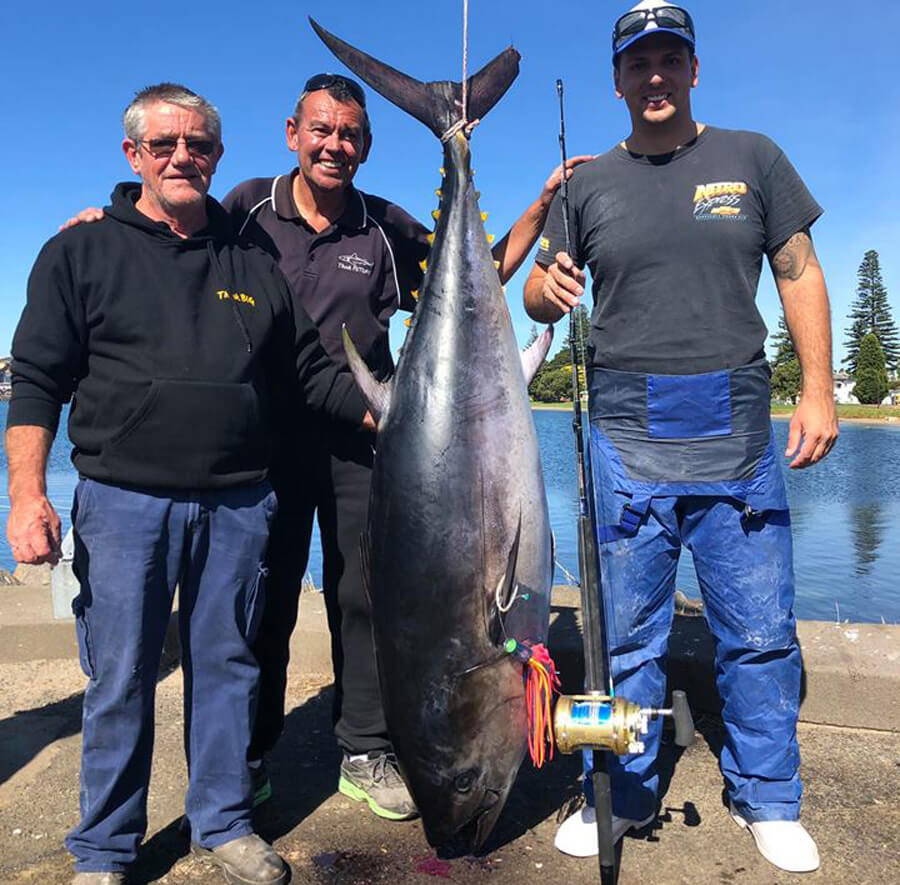 Shaun Furtiere from Think Big Fishing Charters with Steve De George on the rod and Shane Dawson onboard landed this ripper 88.98kg bluefin tuna out from Portland, their fish fell to a Pakula in Fallen Angel colour.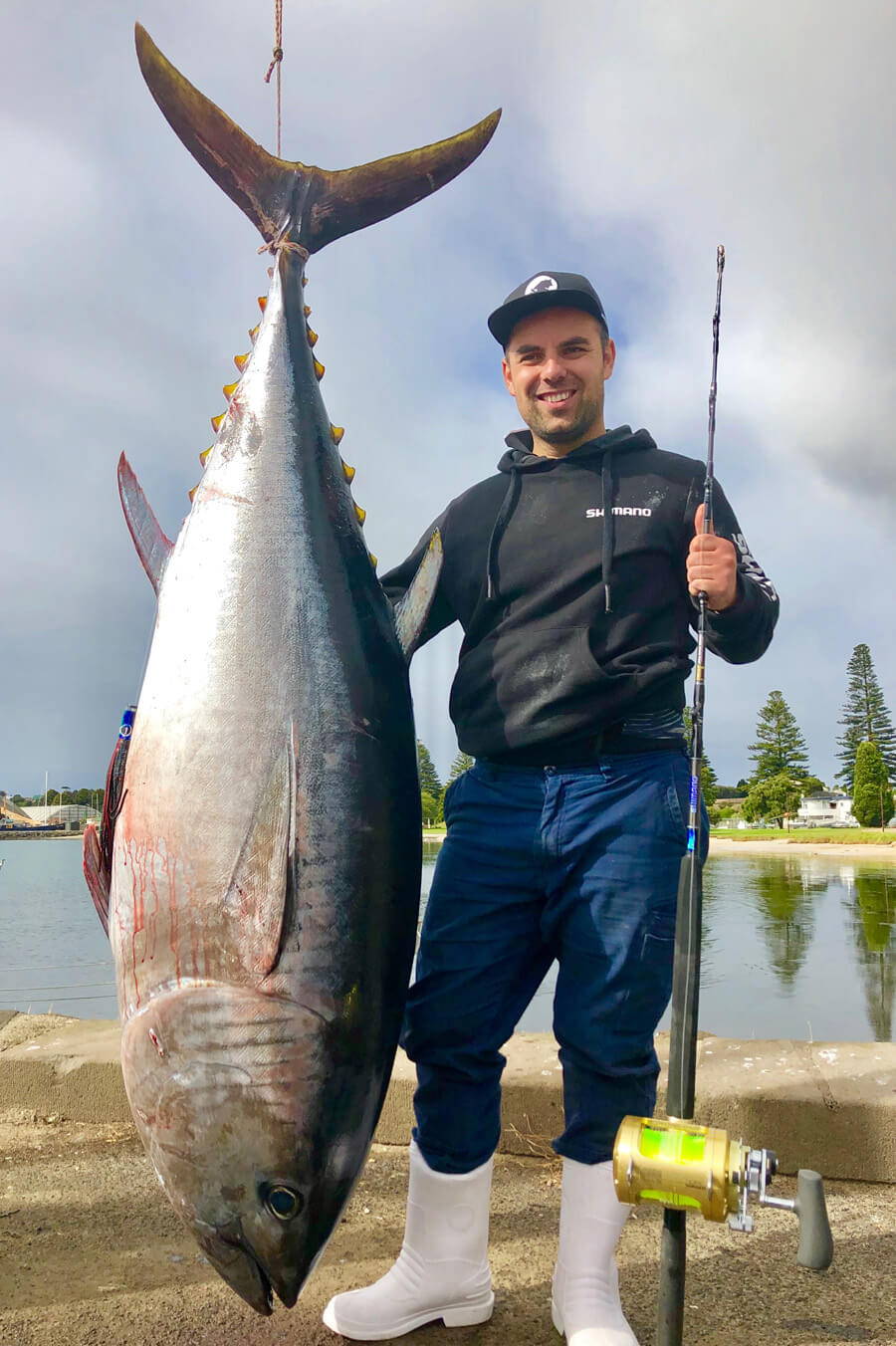 Damian Markovski caught this cracking tuna last week that came in at 121kg gutted and bled, well done mate!
Andrew and Ben picked up a new Tiagra 50W from our Mornington store last week and put it to good use with this monster 130kg tuna that took a Pakula skirt in Evil Angel colour.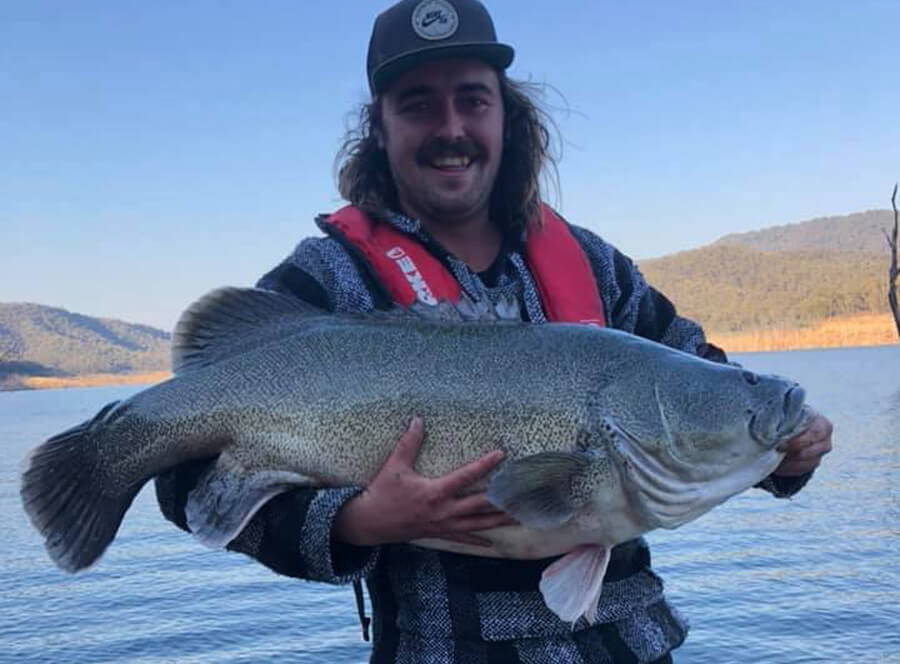 Josh Henderson landed a horse of a Murray cod that nudged the metre mark at Lake Eildon this week, well done mate!
Anton Davies was stoaked with his catch of a trophy brown trout at Eildon Pondage last week. Well done mate!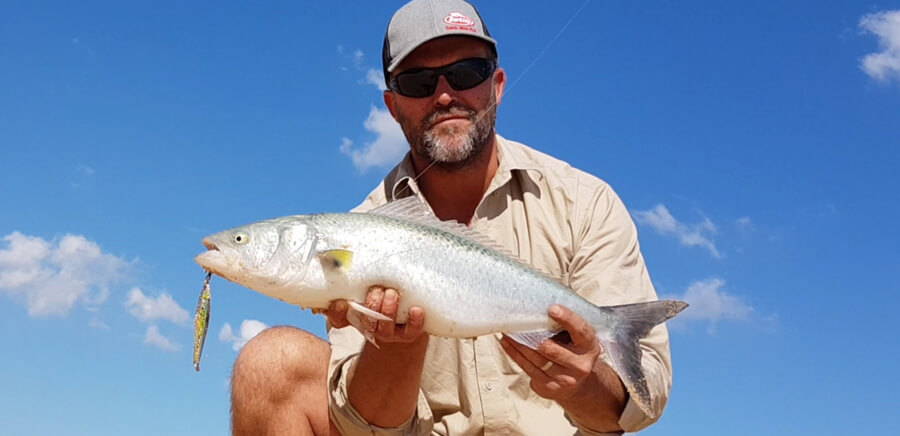 Andrew Ketelaar had a fantastic session fishing the beach at Kilcunda landing some cracking salmon to 3kg working the gutters and rips with metal lures.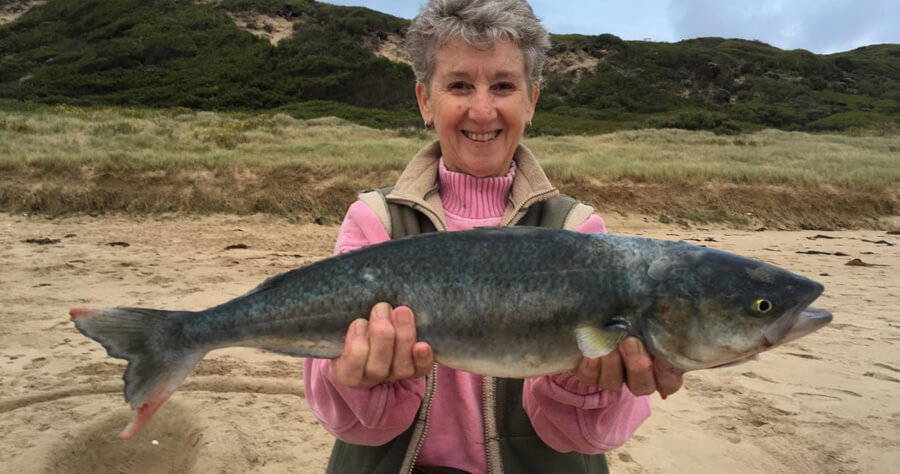 Avril Ross showed up the boys landing this solid 1.8kg salmon using white bait fishing at Venus Bay on the weekend.
Dale Jamieson caught this nice blue eye as well as 5 sea perch fishing out from Lakes Entrance in 450 metres of water.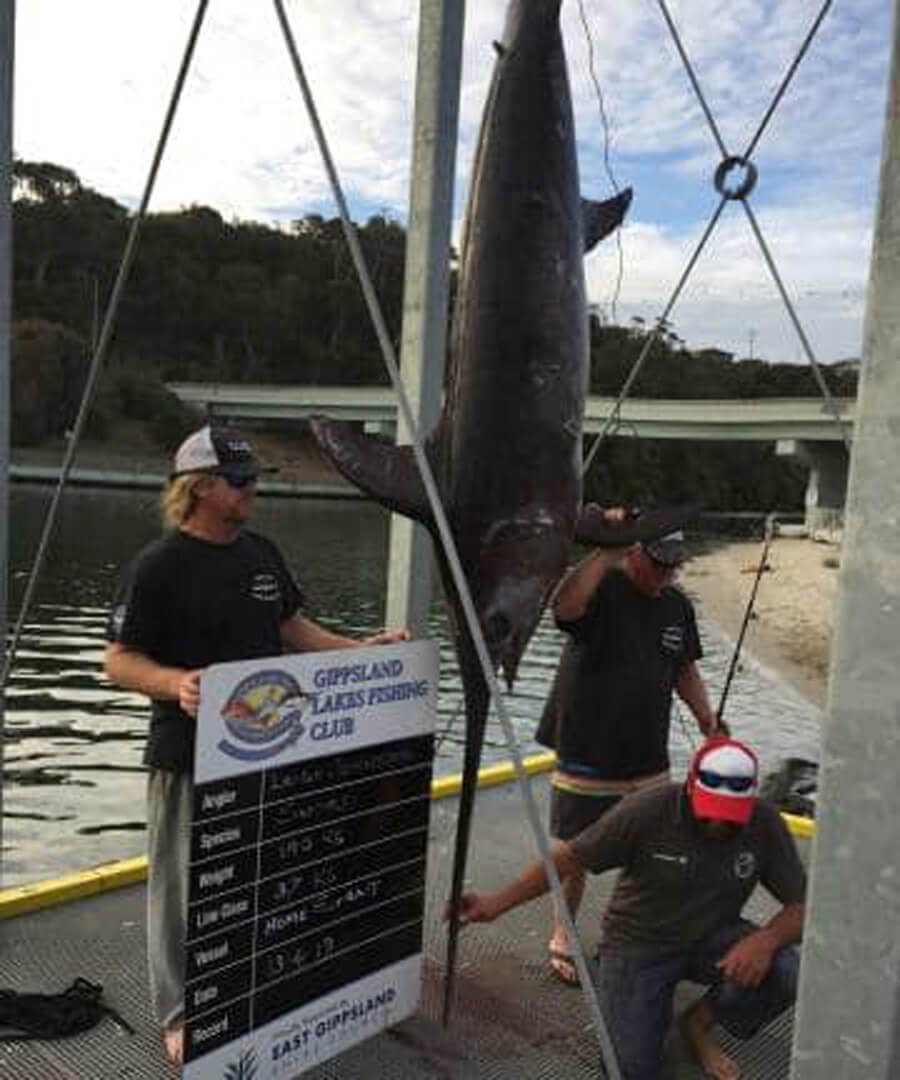 Congratulations Leigh Johnston on team Home Straight on your 190kg swordfish from the weekend. Well done!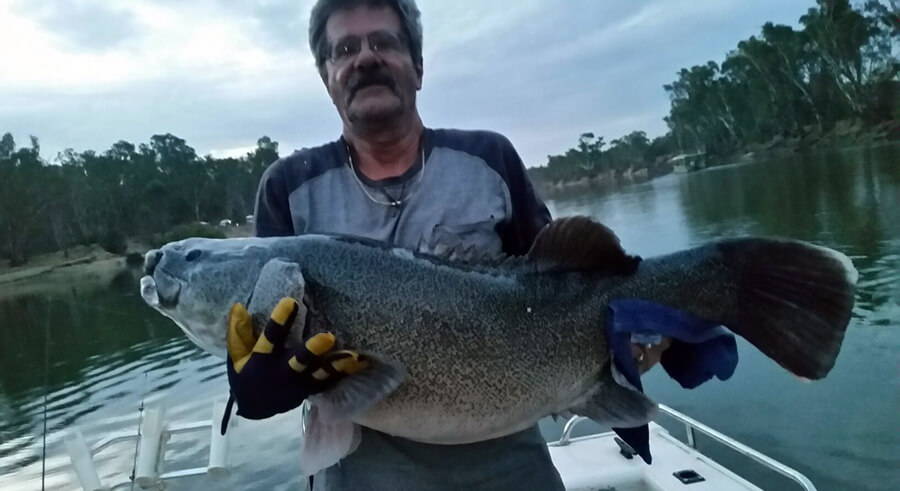 George Georgeades landed this 1.02m Murray cod fishing at Yarrawonga on the weekend. Great fish mate!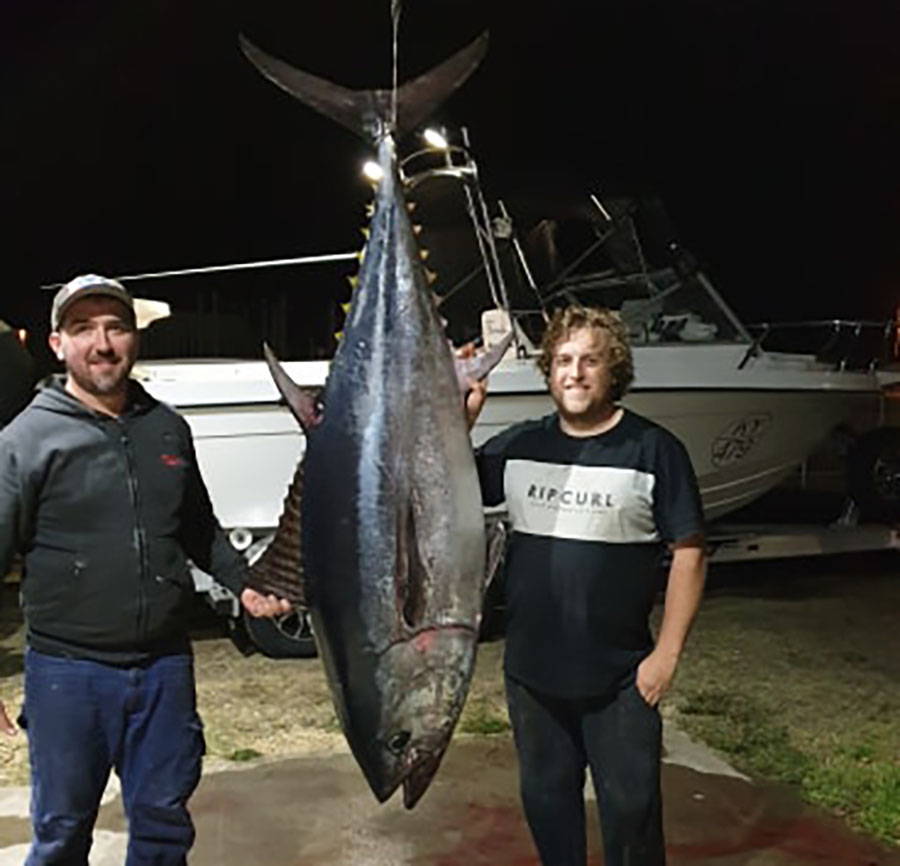 Peter Baldasso, Rialeigh Mathe and Terry Merricks landed this solid SBT of 120kg after a 3 hour fight.
IFISH WITH TACKLE WORLD SERIES 14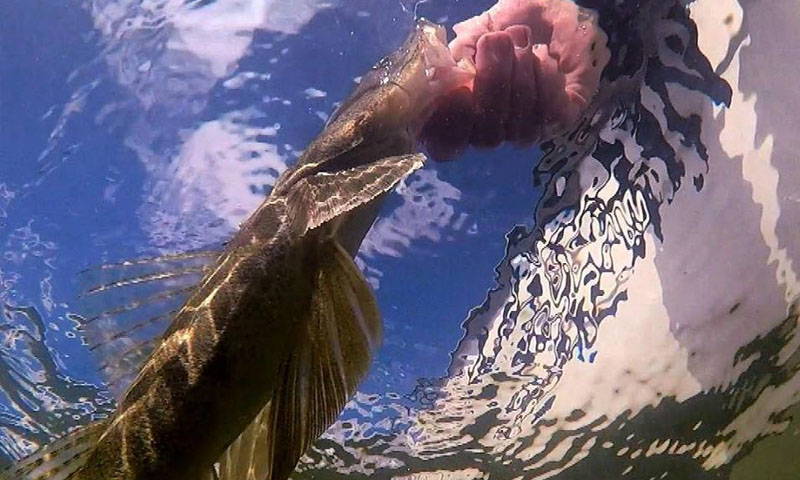 Terrigal, NSW
Target Species: Flathead
Sunday 21st of April on 10BOLD at 5.00pm

TALKING FISHING - C31 TV - TUESDAYS @8.30PM
Catch "Talking Fishing" on Melbourne's C31 TV (CH44) at 8.30pm each Tuesday night. Staff members David Kramer and Adam Ring together with Steve "Trelly" Threlfull host Australia's only "Live to Air" fishing television program at this prime time-slot. Put Tuesday night's at 8.30 away in your weekly diary of TV shows to watch!

Giraffes have no vocal cords.

Good Luck with your fishing and stay safe on the water,

The TEAM at Tackle World Cranbourne & Mornington