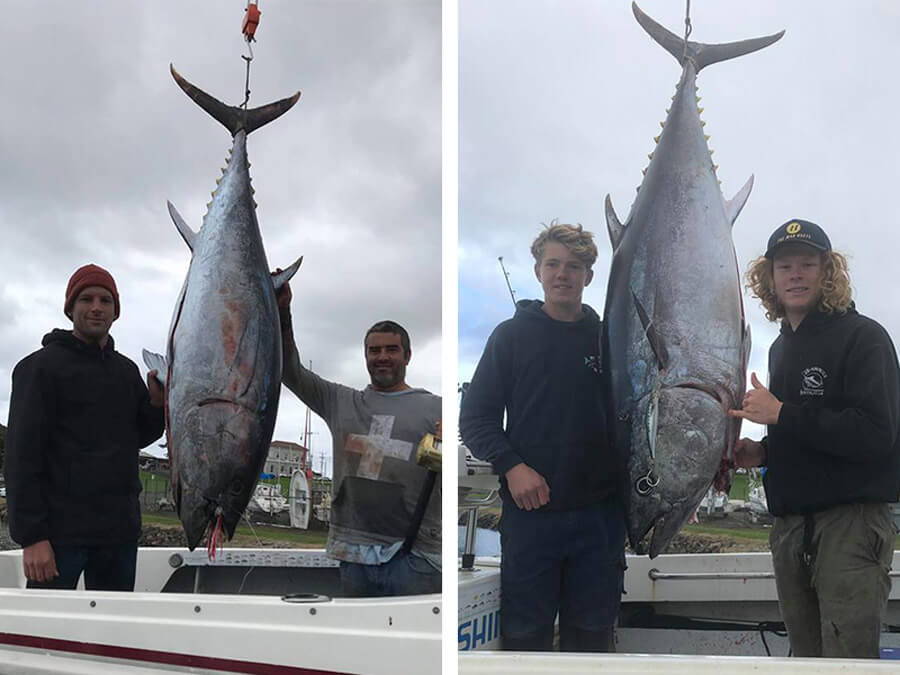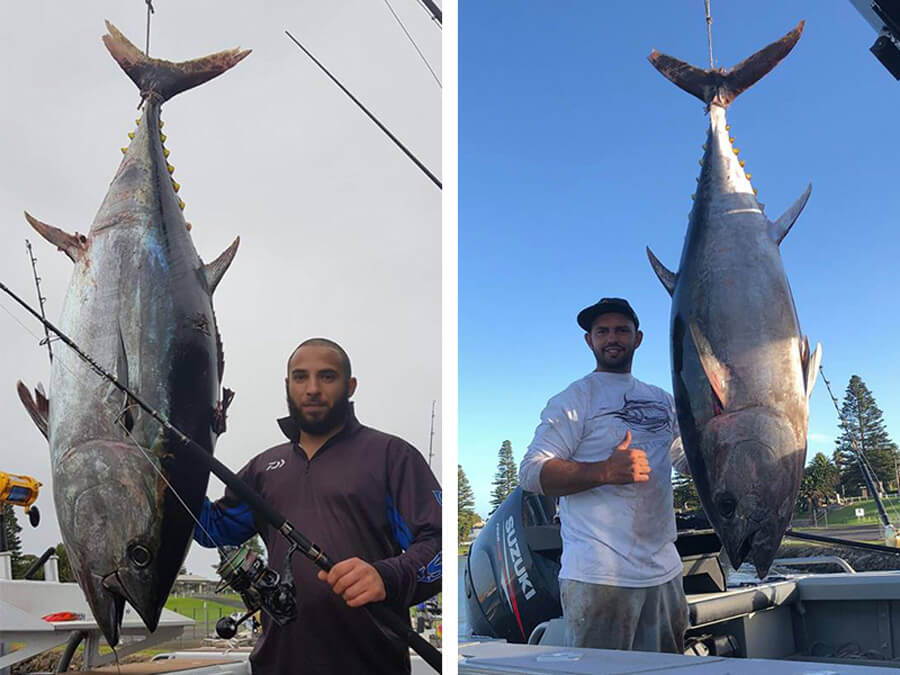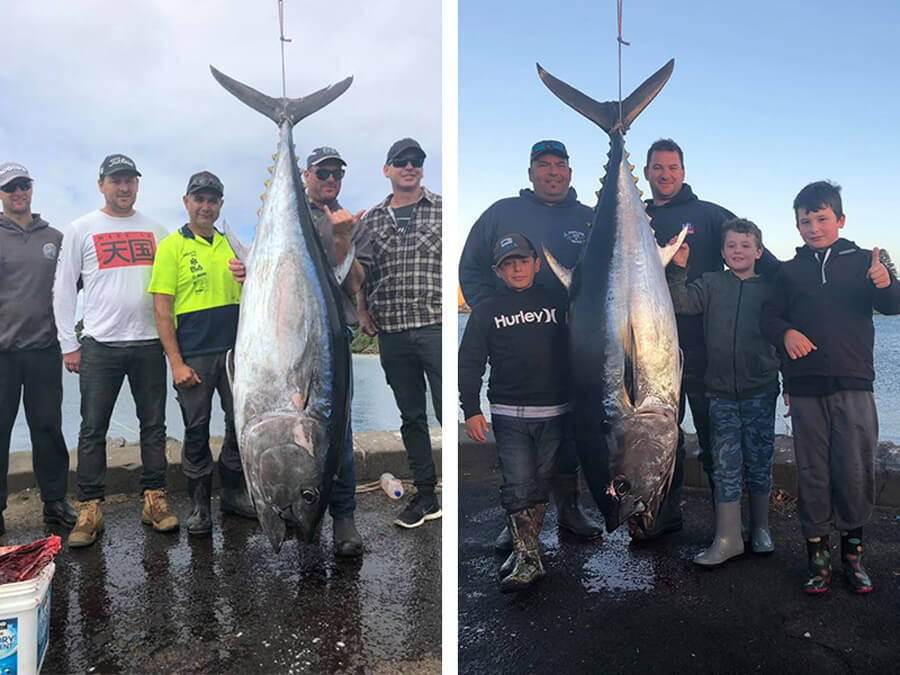 The barrel tuna haven't left Portland this week with some fantastic fish weighed in from 80kg to 116kg. Trolled skirts are definitely the go-to but don't be afraid to have something to cast ready to go if the situation arises, Strada Pro Tera lures and Samaki Pacemakers are known big tuna lures.
PHOTOS COURTESY PORTLAND BAIT AND TACKLE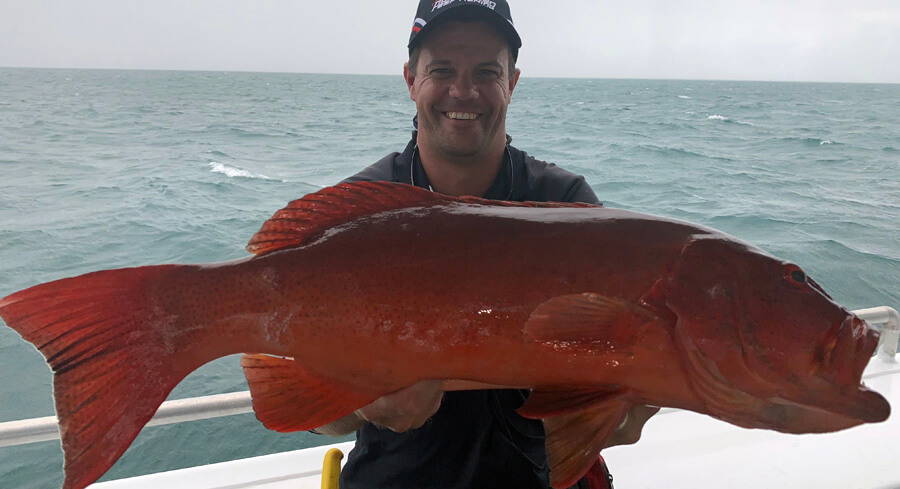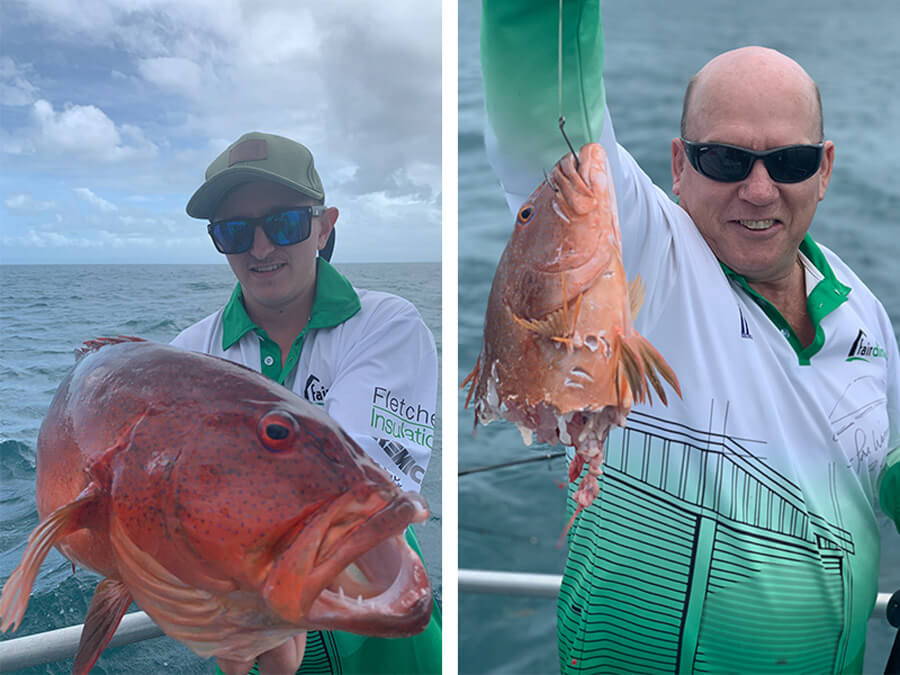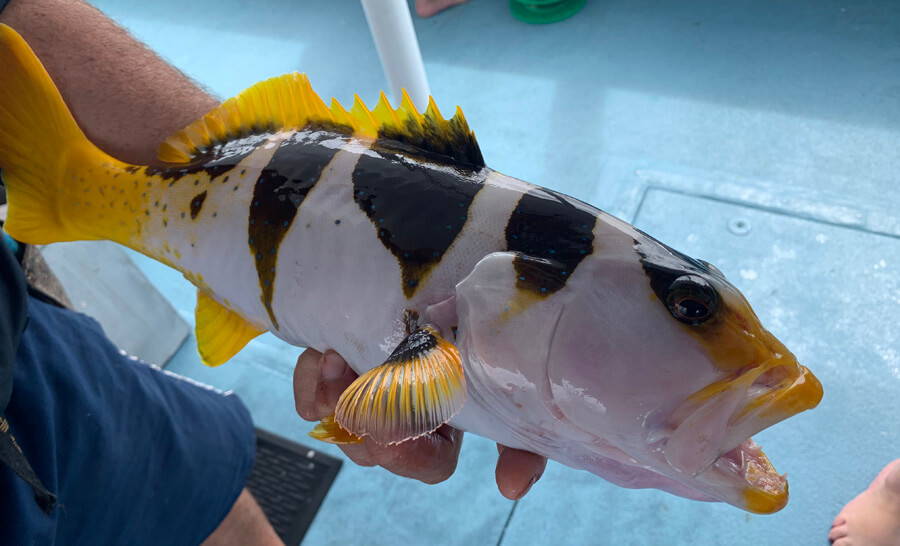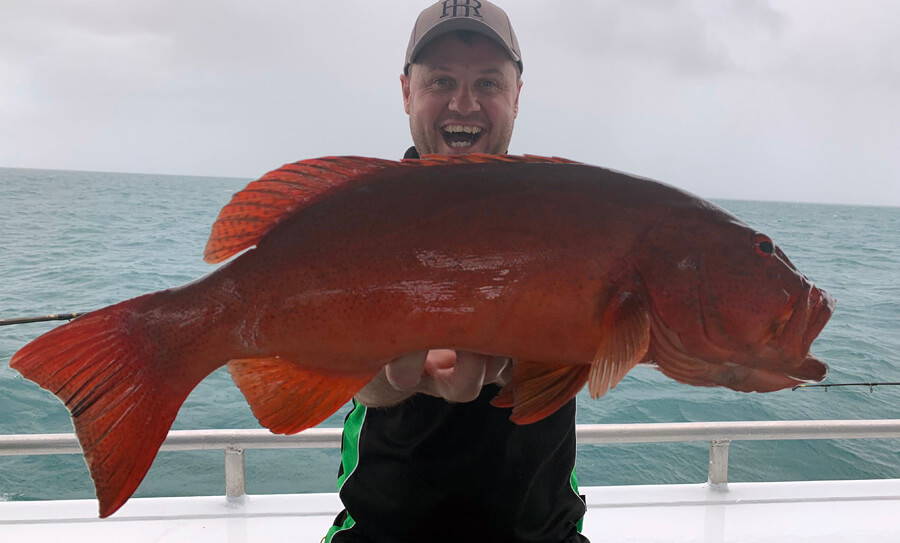 Paul Worsteling headed up to Cairns to help celebrate the opening of Cairns Fair Dinkum Sheds and headed out from Port Douglas on board with MV Norseman taking several competition winners and Fair Dinkum staff out for a fish. They had a fantastic day catching large numbers of large mouth nannygai, beautiful coral trout and footballer trout and several other species. PW was also lucky enough to slip some of the beautiful tropic fish in his suitcase for some tasty meals this week back home.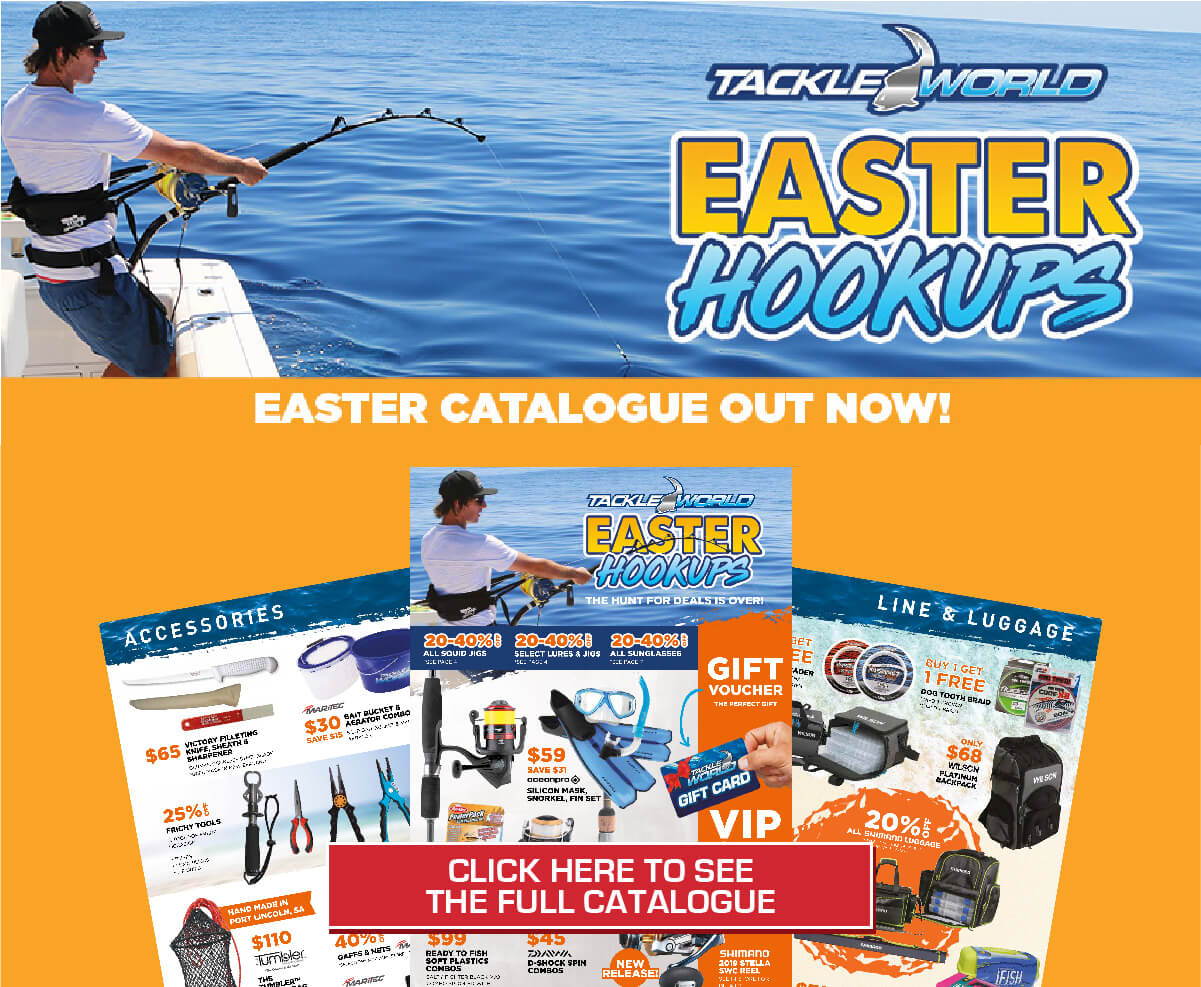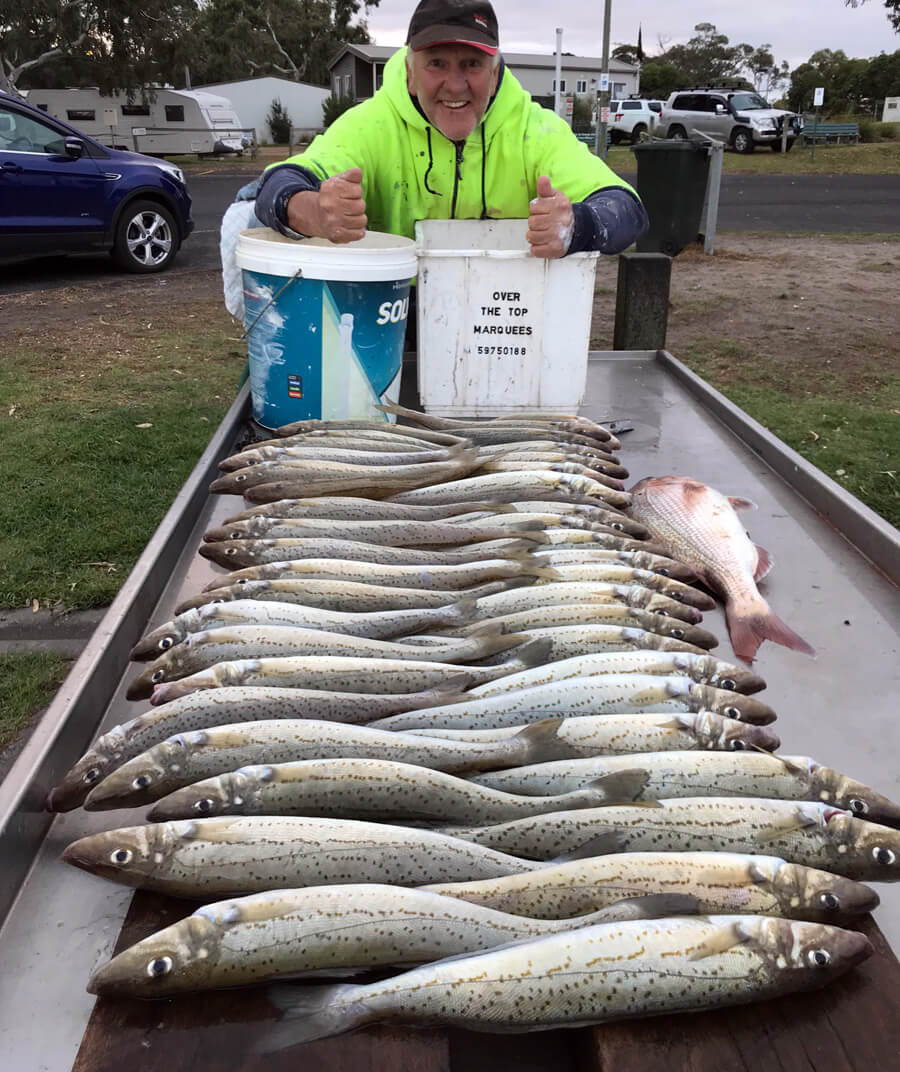 Graham Smith cleaned up on the whiting fishing around Tortoise Head on Wednesday afternoon.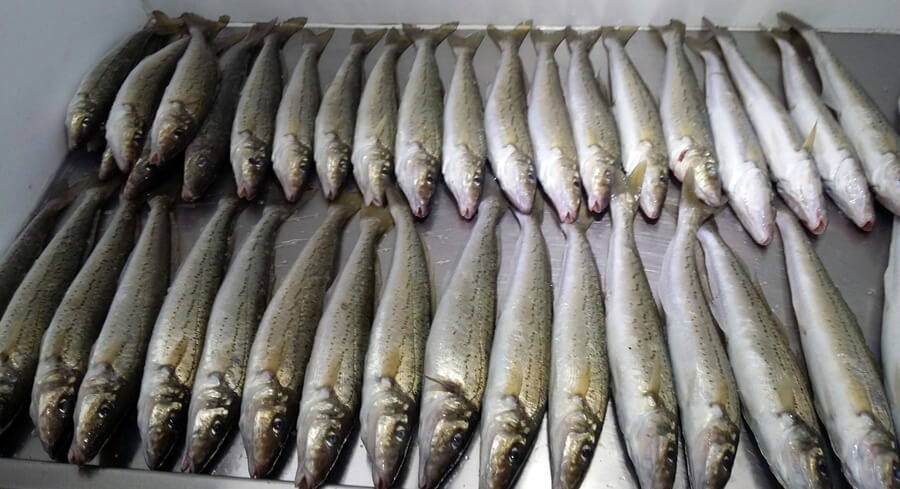 Mo and Tim landed some fantastic whiting fishing at Middle Spit last week with their best going 46cm.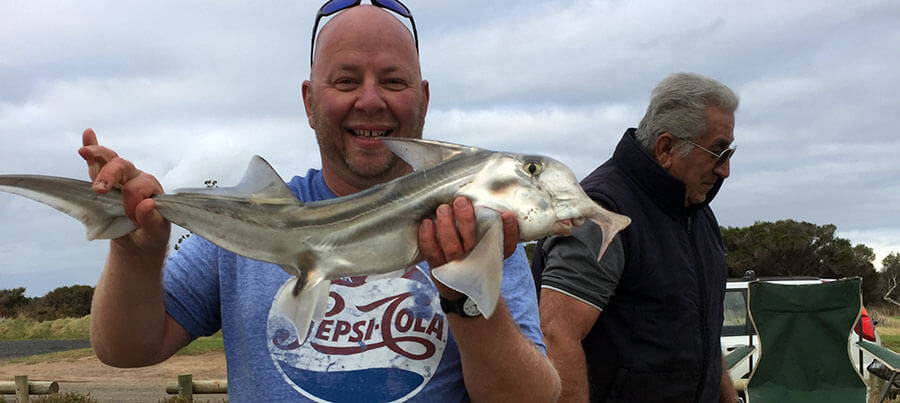 David Smith landed 2 nice elephants fishing at Lang Lang on Wednesday arvo during the tide change.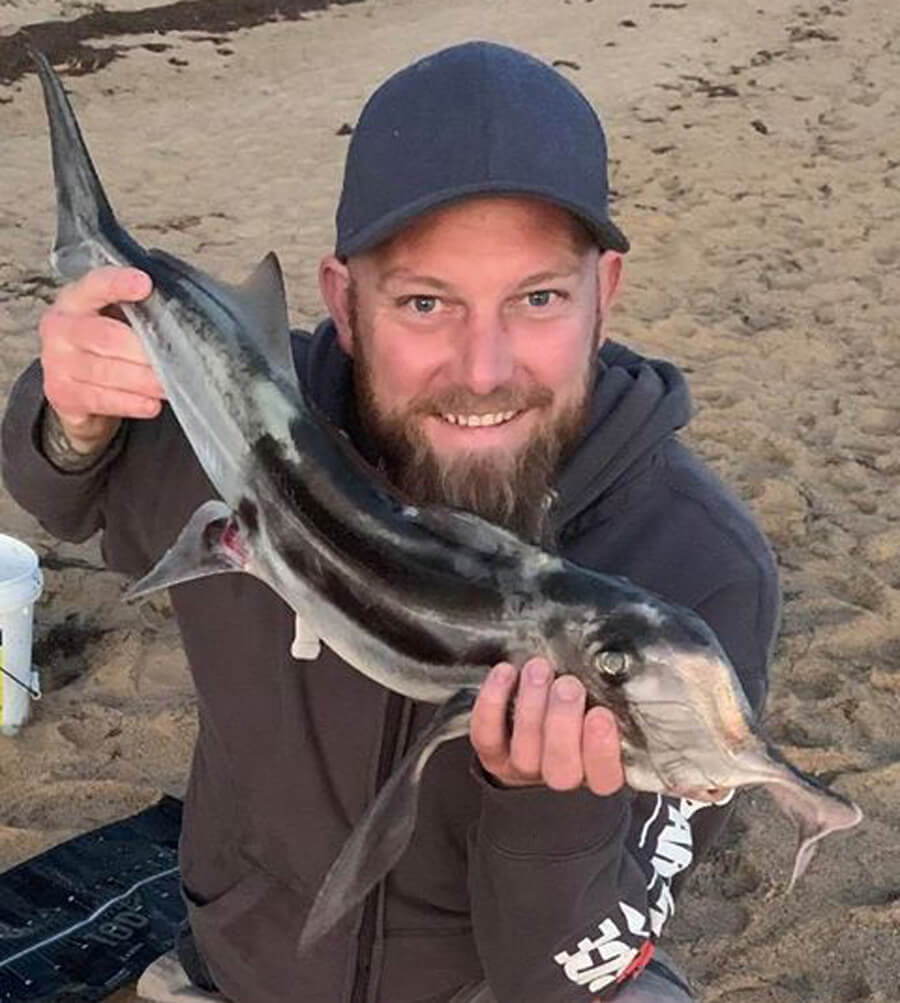 Mark McCartin reports in with good signs of elephant fish being caught from both Stockyard Point and Tenby Point producing well. Well done Mark.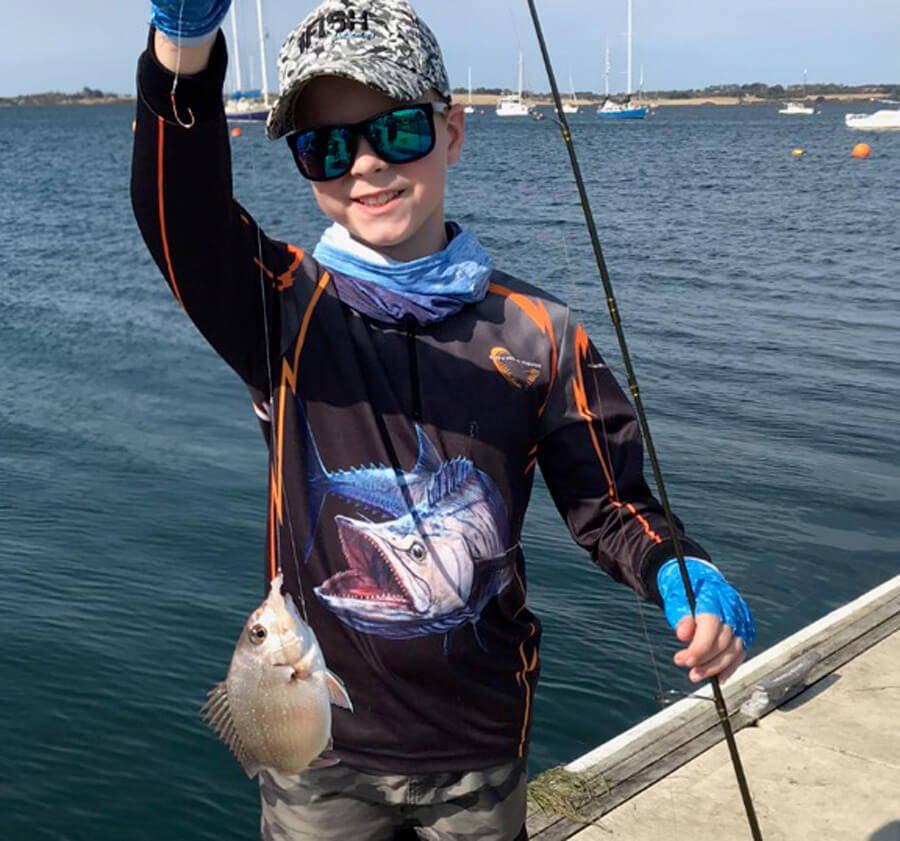 Zakiya Maloney aged 9 landed some nice pinkies fishing from the pier at Rhyll last week using squid for bait.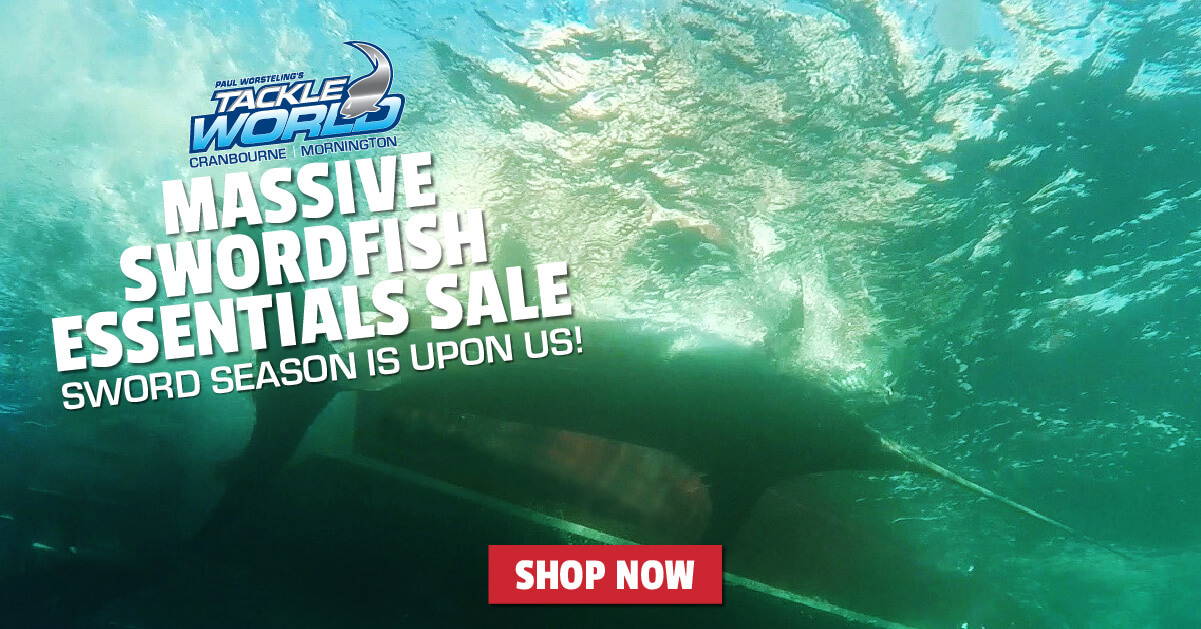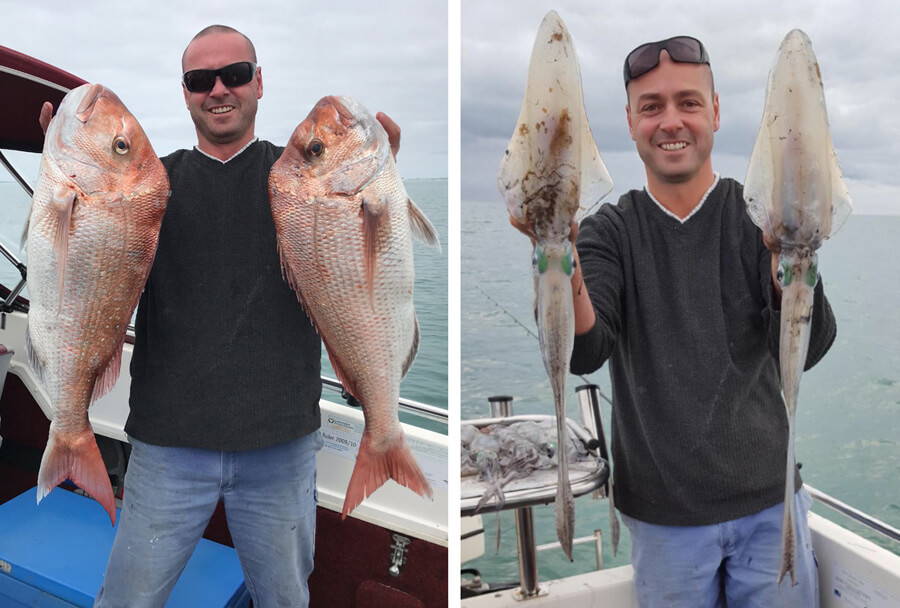 Jay had a ripper session this week bagging out on squid off Rye that then got converted into some stonker snapper off Mount Martha.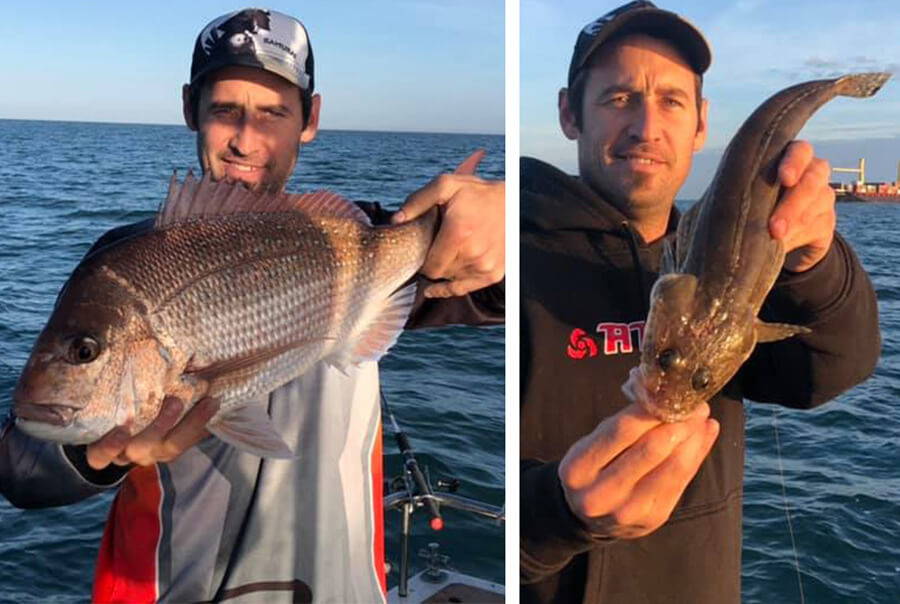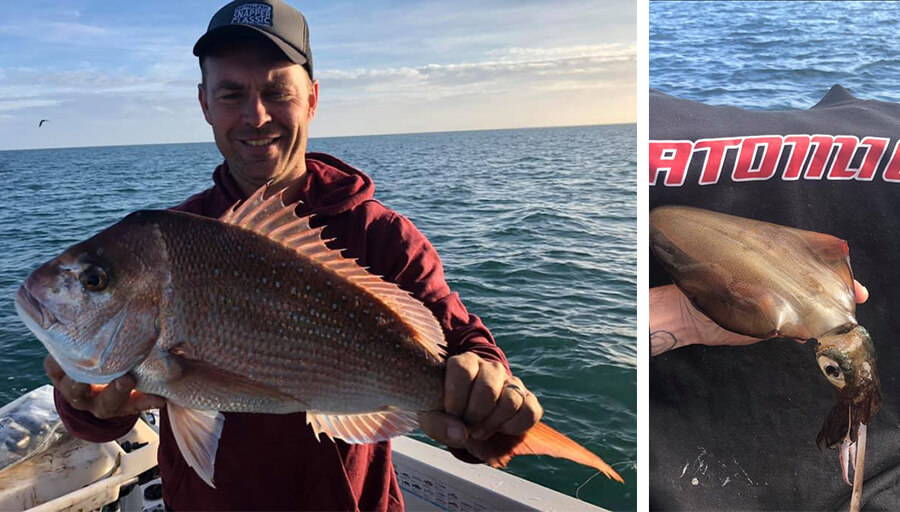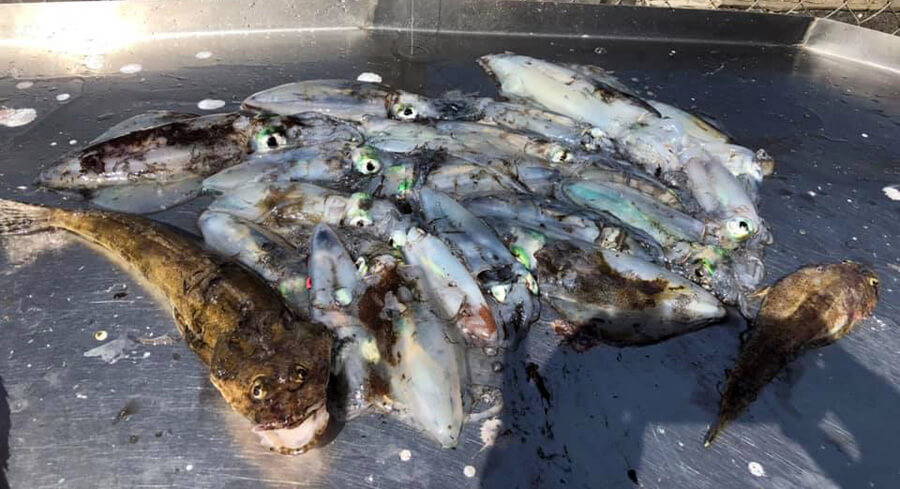 Julian Rennie and Mick Royal headed out yesterday bagging out on squid on red foil jigs then headed out to 21 metres off Mt Martha where they managed a couple of nice snapper. Well done guys!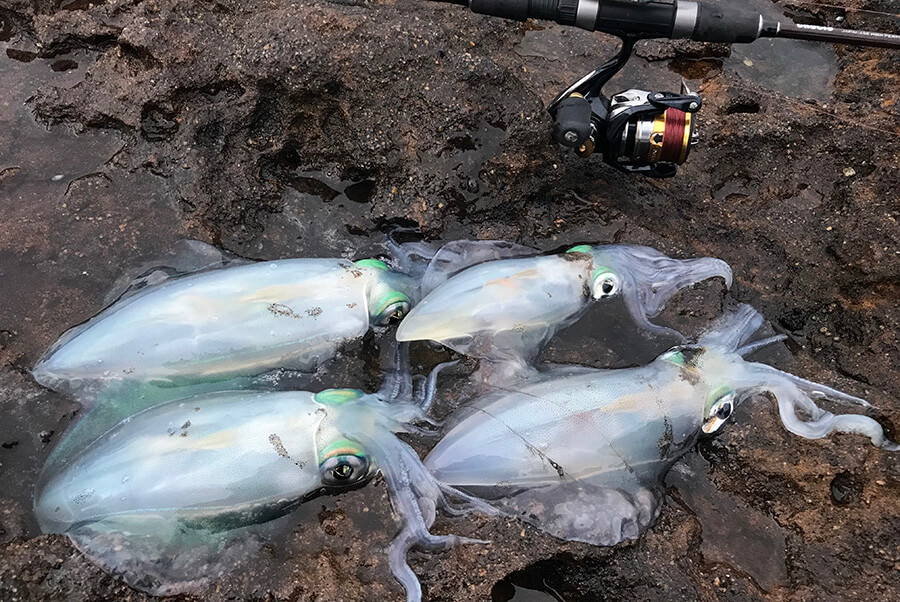 IFISH TV Producer Tom Hughes ducked out for a quick session at Mount Martha rocks on Wednesday at sunset and landed 4 squid in 4 casts using the IKA squid jig in Dark Knight colour.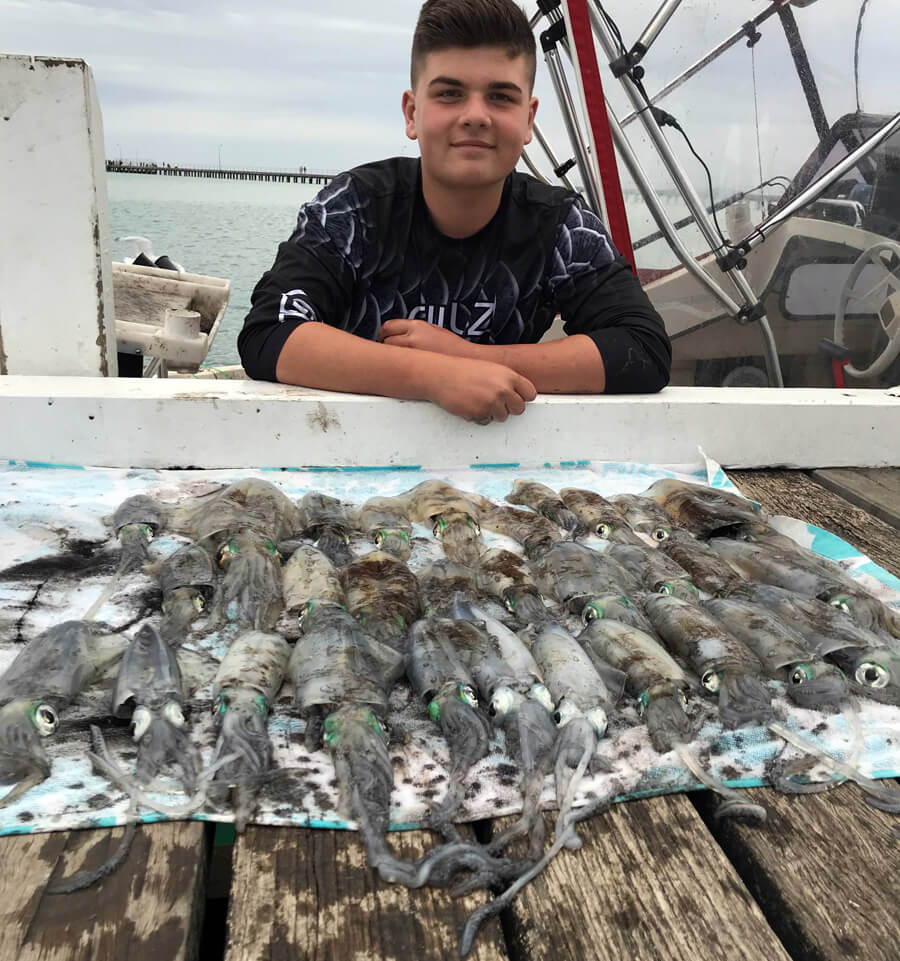 Billy Edwards and co smashed the squid off Rye this week.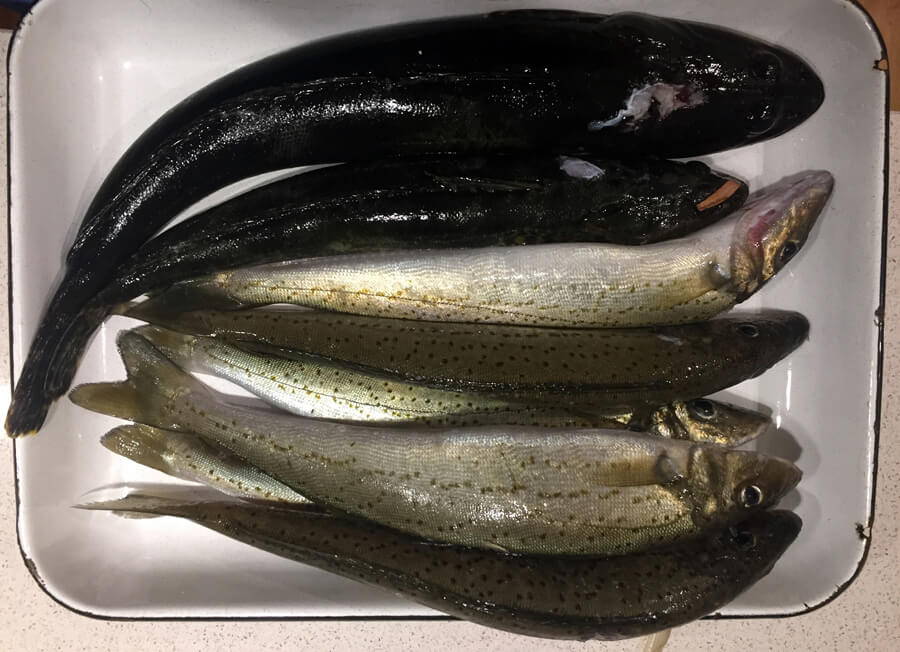 Brett went for a spear down at Rye last week and managed a tidy catch of whiting and flathead.
Phillip Jordan and his mates Zack and Eddy landed this monster gummy fishing the southern end of Port Phillip Bay last week using squid for bait.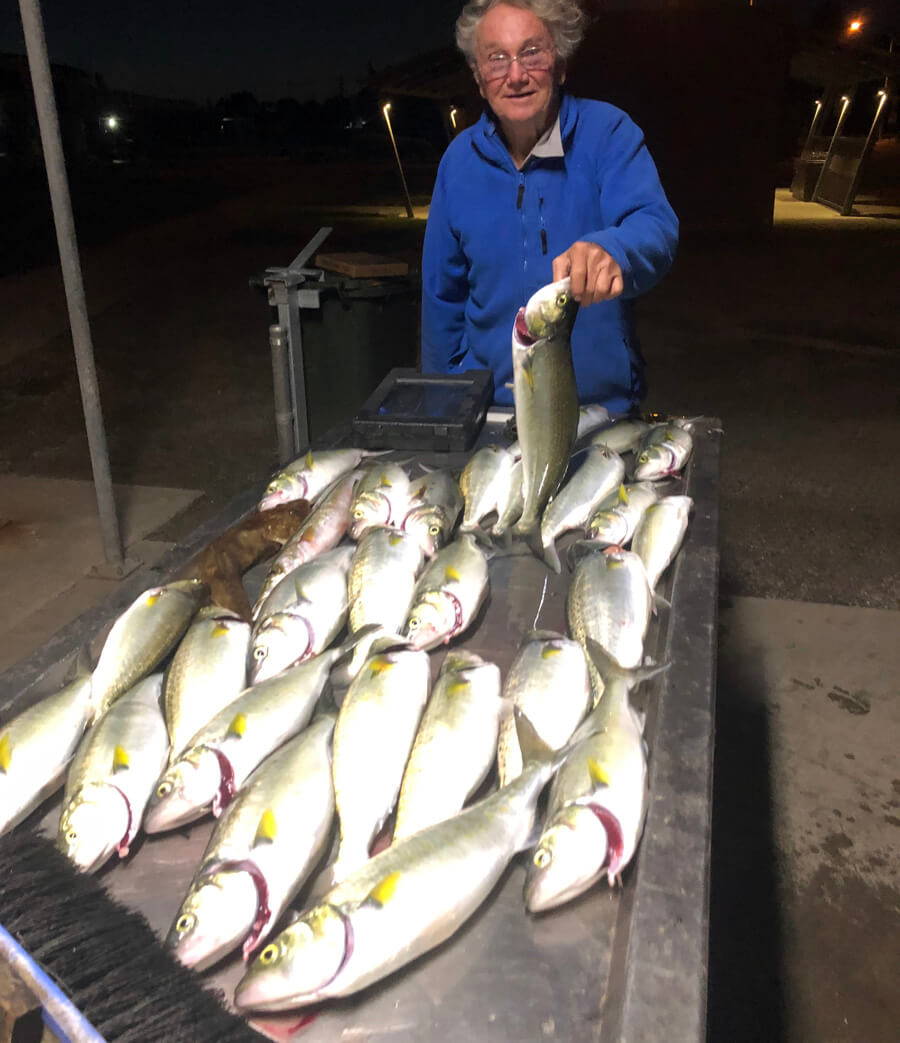 Richard Siloam cleaned up on the big salmon off Altona last week.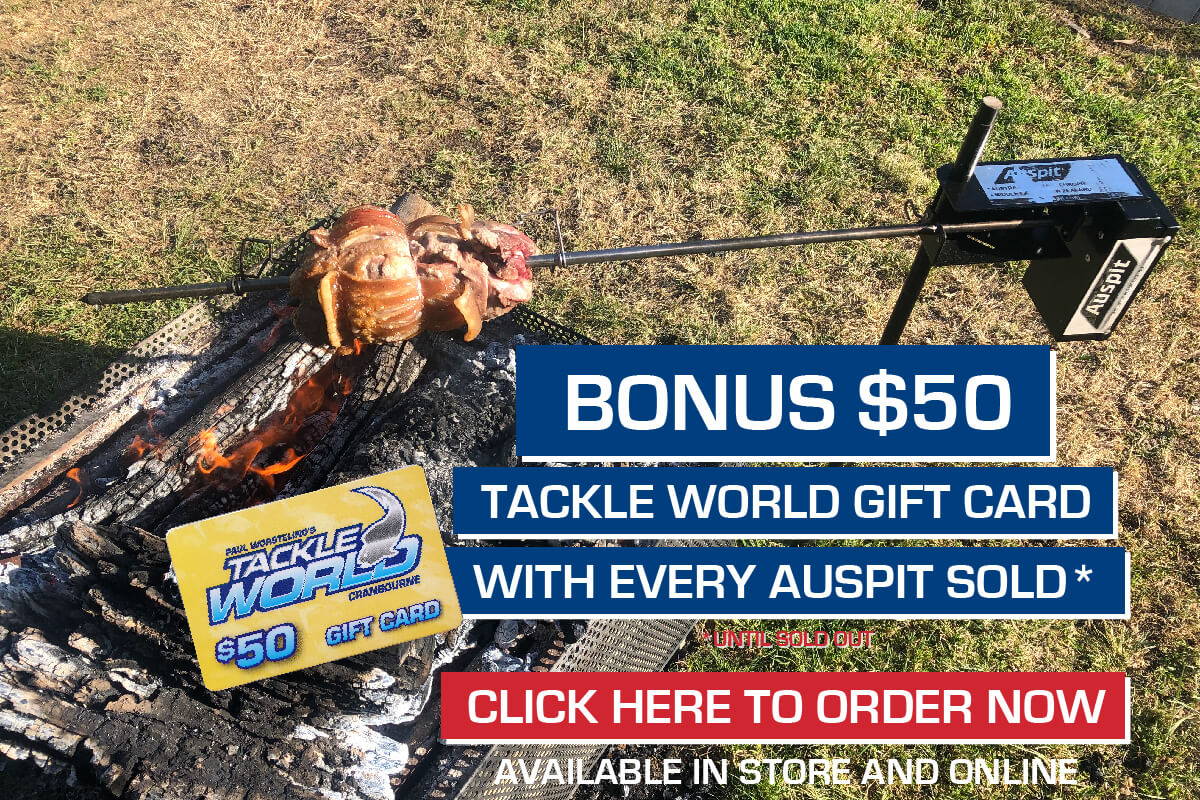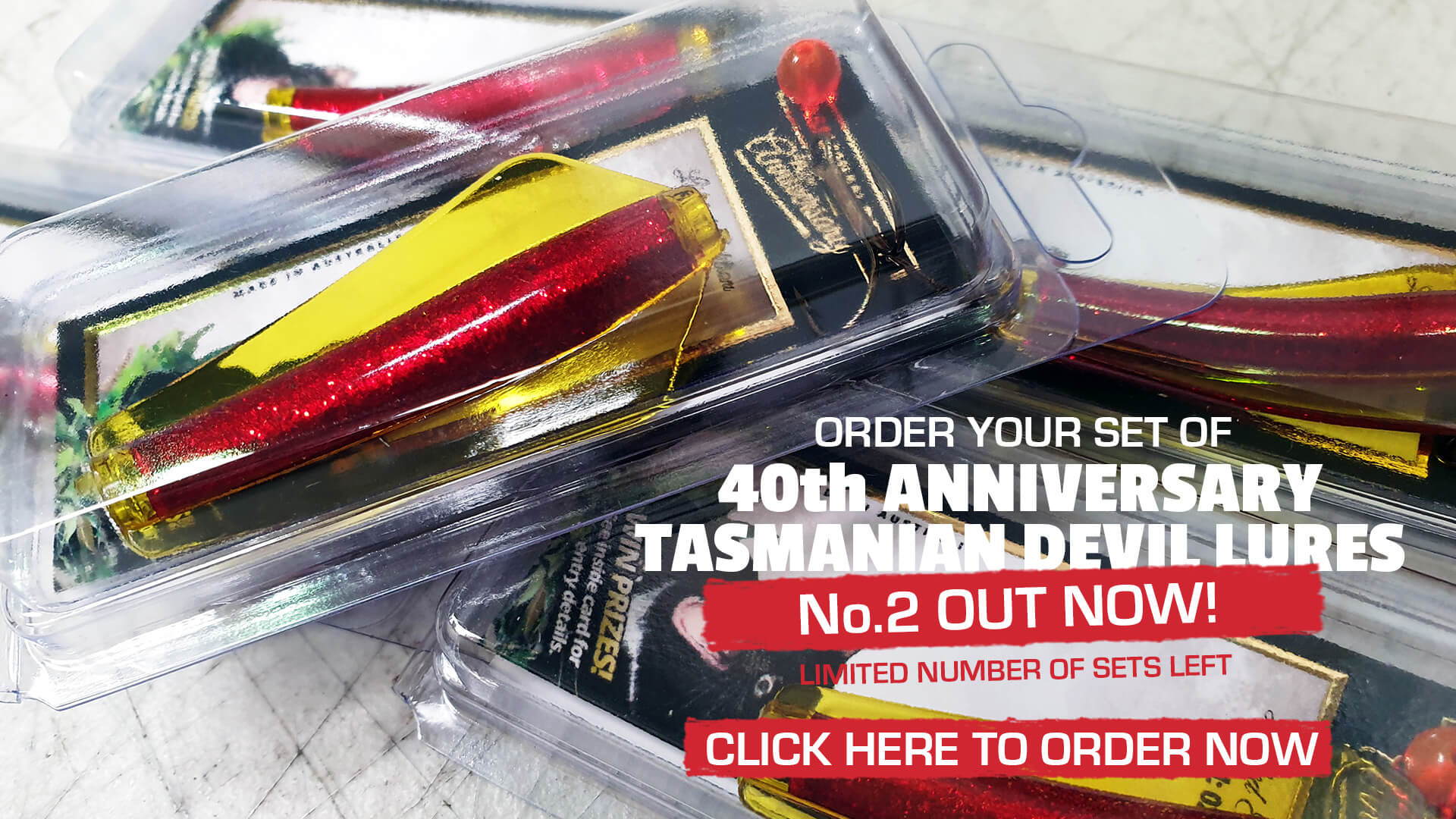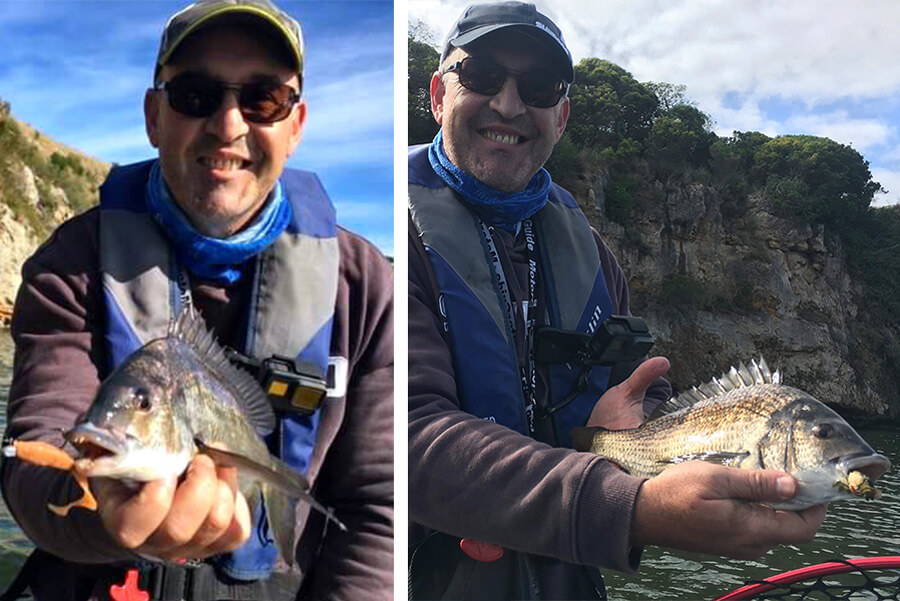 Duane Penza had a great session fishing the Hopkins River last week finding soft plastics and Cranka Crabs did the best on some fantastic bream.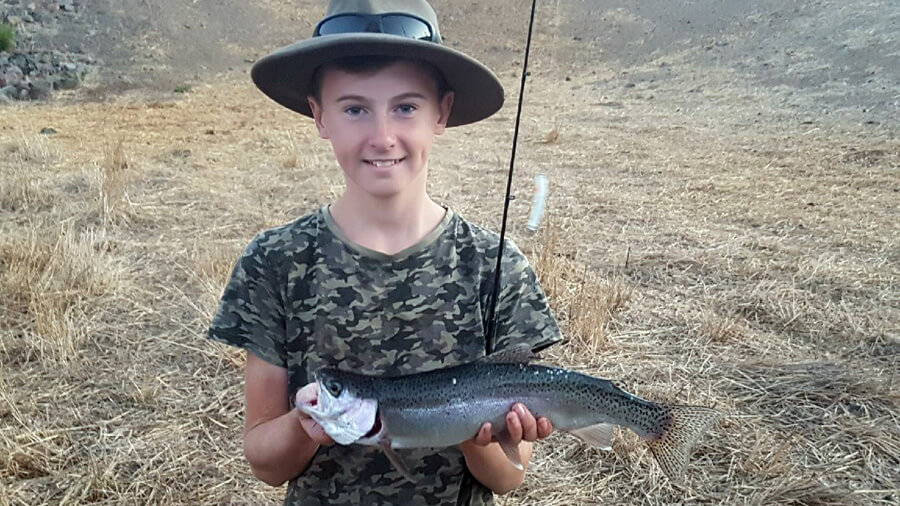 Lachie Bell caught 2 nice rainbows fishing Cosgrove Reservoir over the weekend using Tassie Devil lures.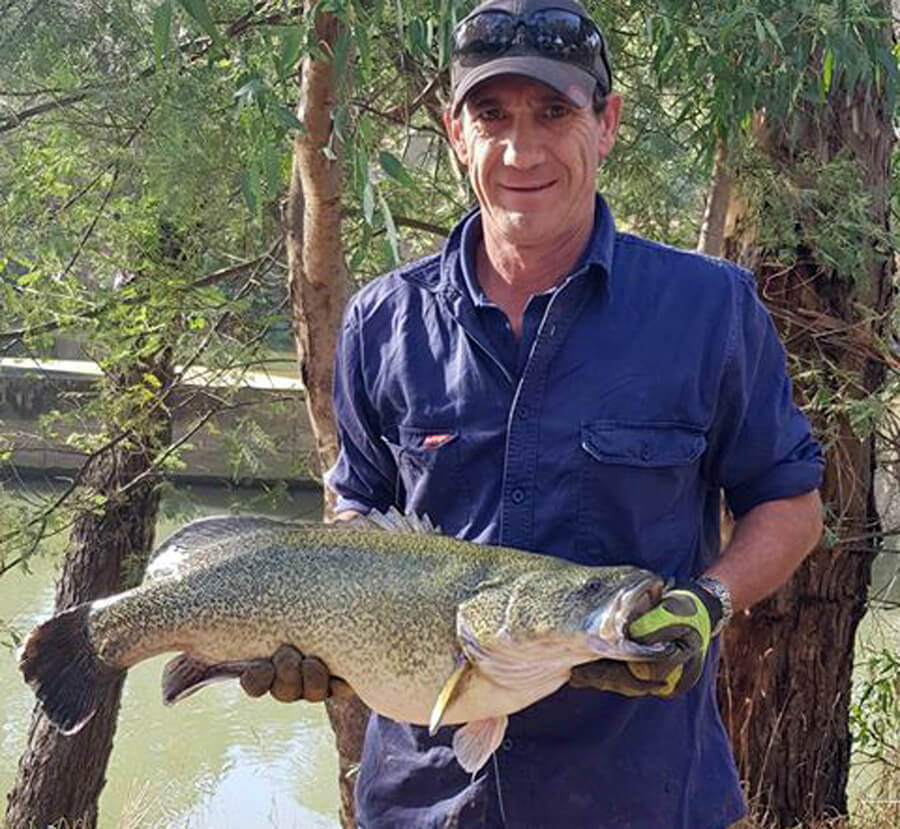 Russell Martin landed this ripper Murray cod fishing at Nagambie on the weekend, he was using cheese for bait.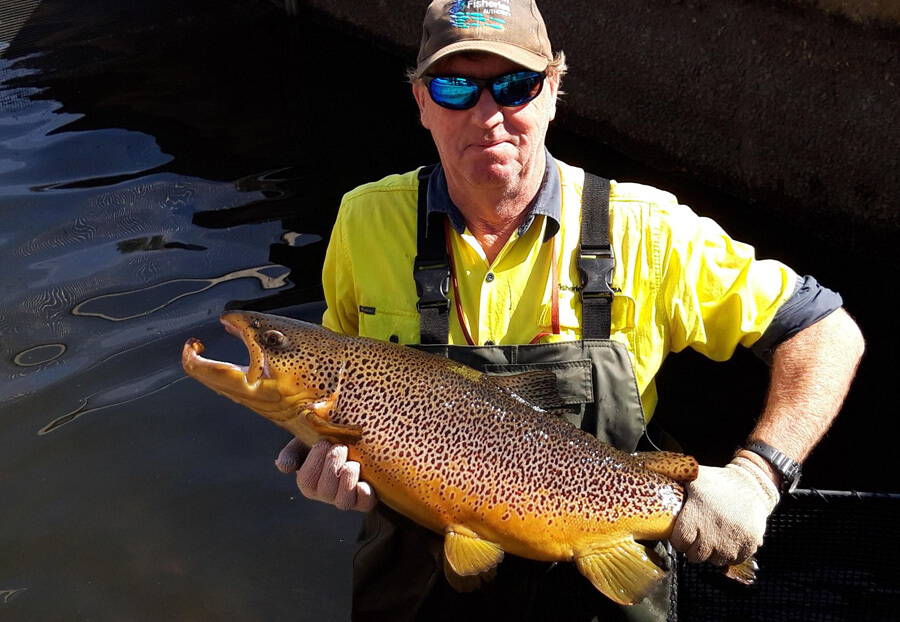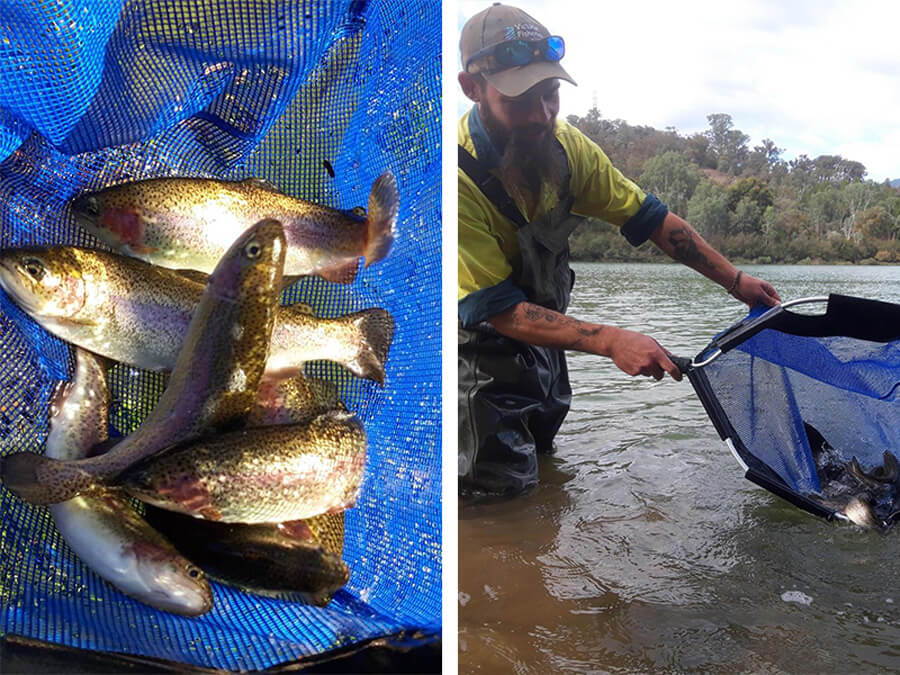 The Victorian Fisheries Authority have just stocked Eildon Pondage with 50 large ex-brood stock trout and 200 ready-to-catch yearling rainbow trout for the school holidays. Tassie Devil lures or spinners have all done well on fish in Eildon Pondage as well as PowerBait Trout Nuggets.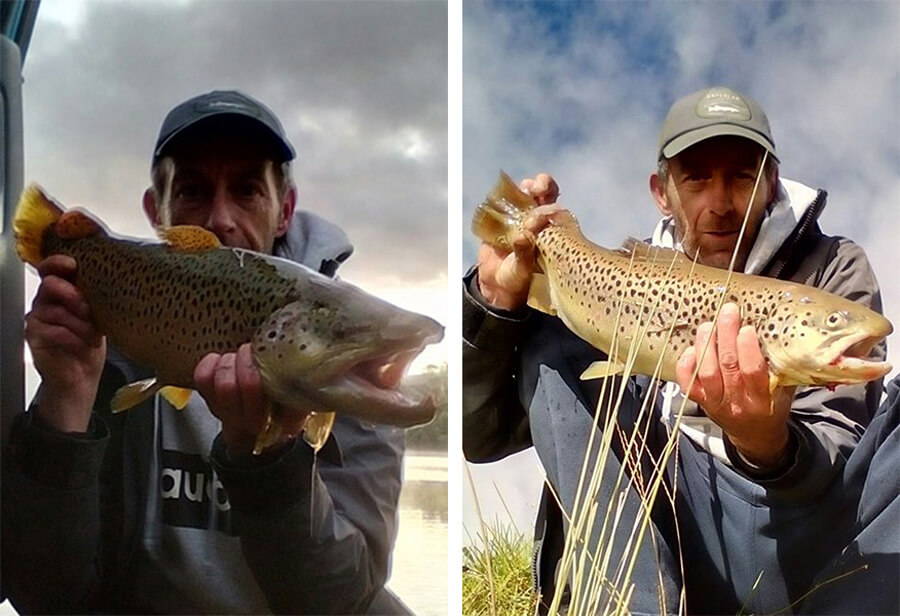 Matt Tormey hit The Pondage on Wednesday morning and landed a couple of fantastic brown trout using wobbler lures.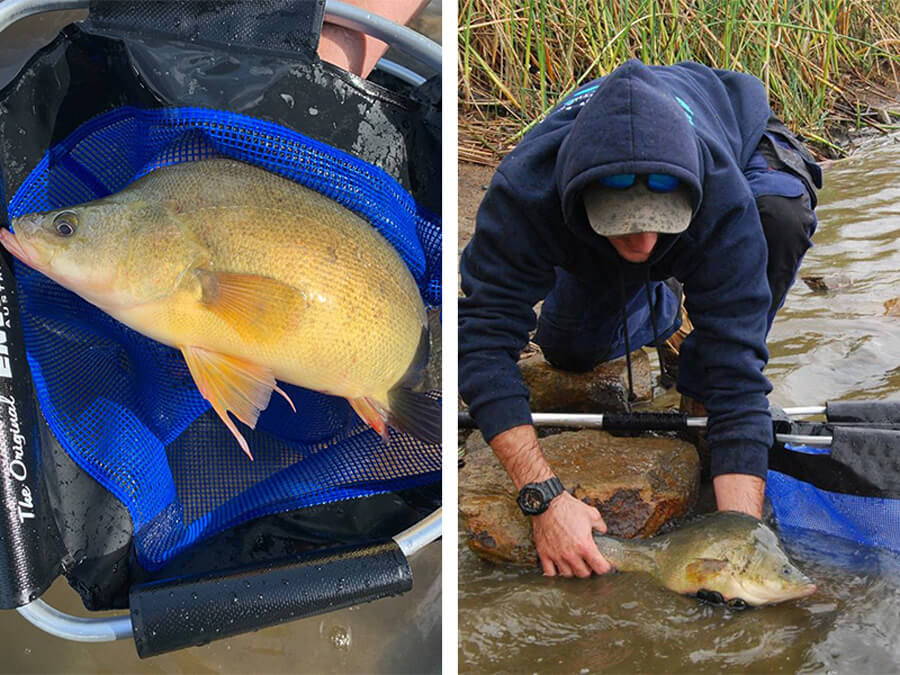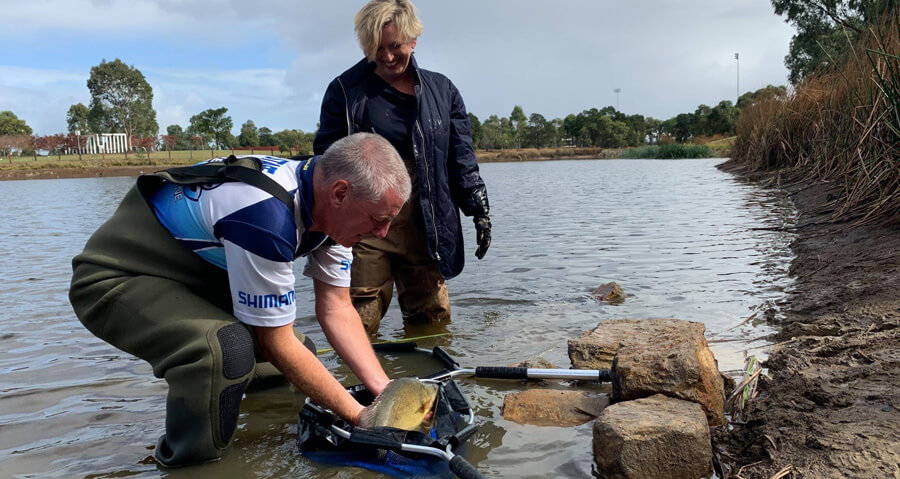 Casey Fields received a special stocking this week with a number of cracking sized yellow belly being stocked. Yellas are different to the trout that are normally stocked there and will be best caught using live yabbies for bait or a variety of hard body or spinnerbait lures. Our Cranbourne store is just around the corner so be sure to drop in and get some tips from our staff.
Neil Black landed a nice rainbow trout fishing at Devilbend using a pink Tassie Devil lure just before sunset.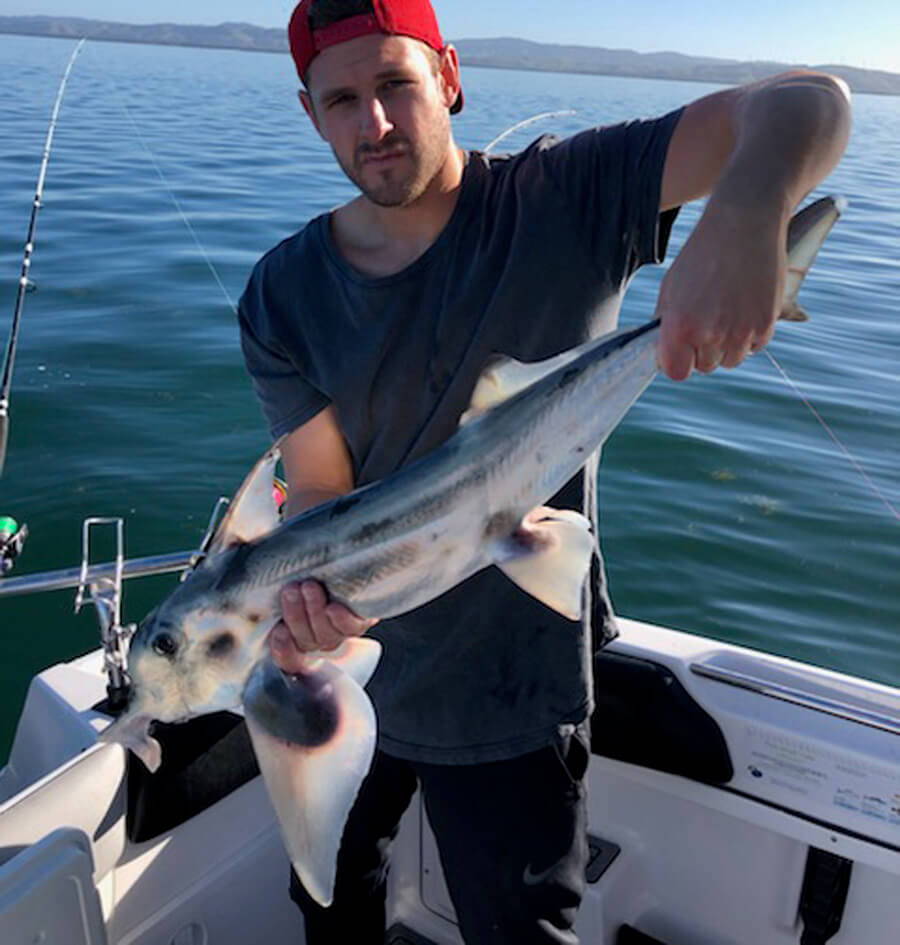 Nathan Costin landed his first elephant fish last week while fishing at Port Welshpool.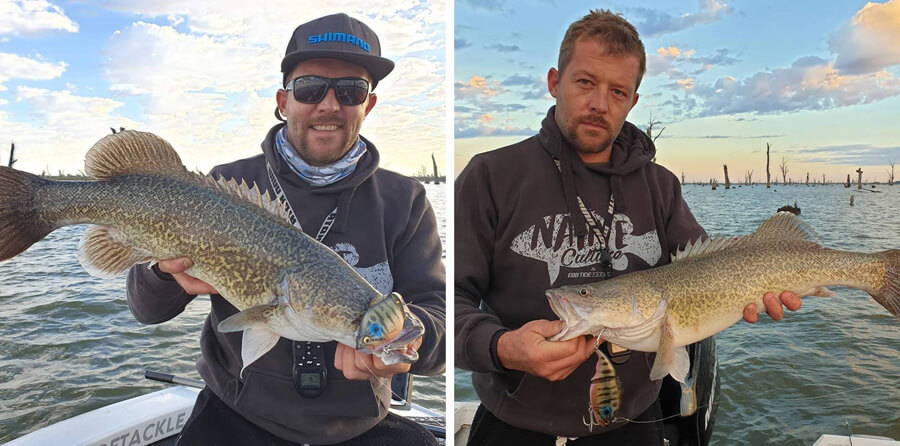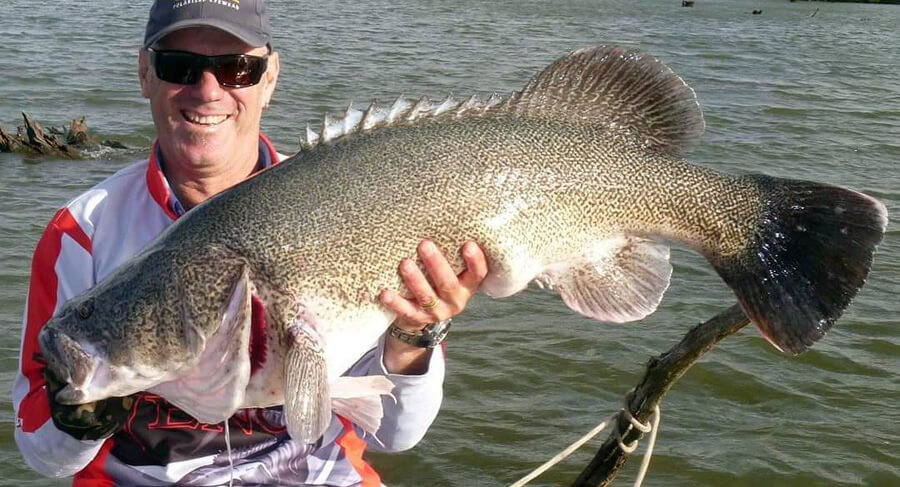 David 'Borno' Borninkopf reports in from round 2 of the Central Vic Lure Casters Super Series competition at Lake Mulwala over the weekend with some cracking cod catches. Borno landed some nice cod during the comp and Paul Thomas caught a nice cod at 101.5cm.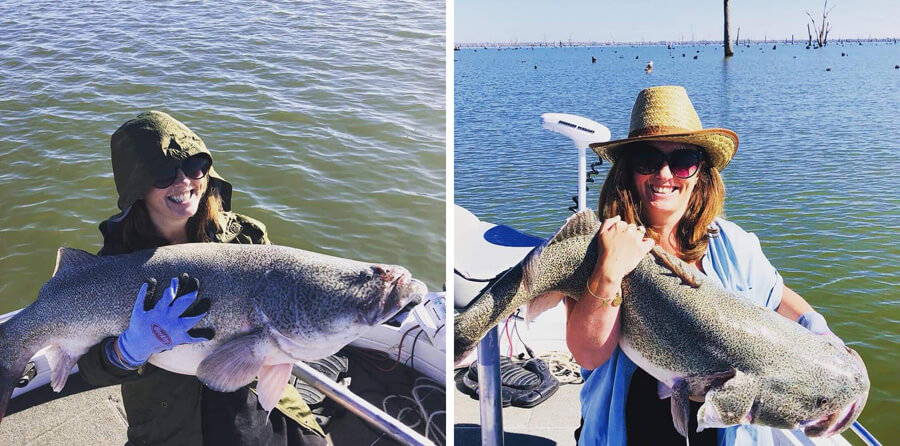 Lissa Waight was the stand out for the comp catching 2 cod within an hour of each other measuring 113cm and 100cm.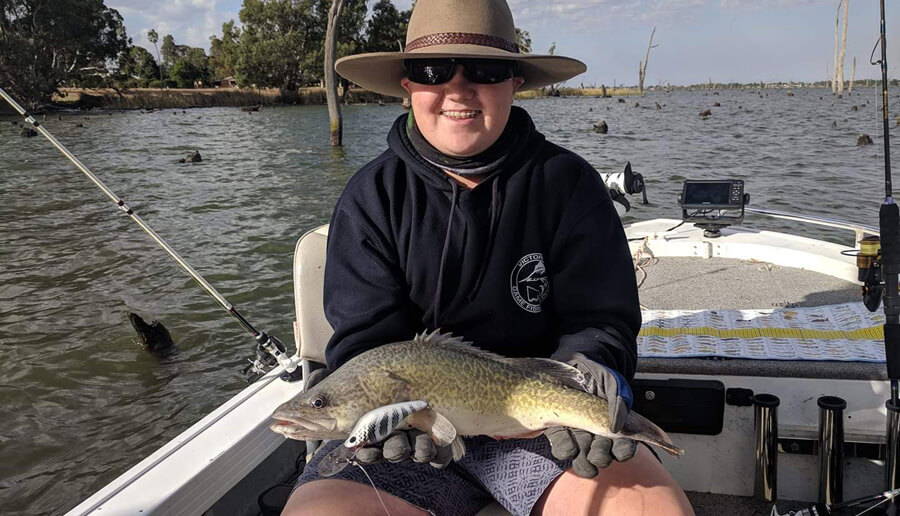 Young Phillip Goepel landed a nice cod on a Kuttafurra lure.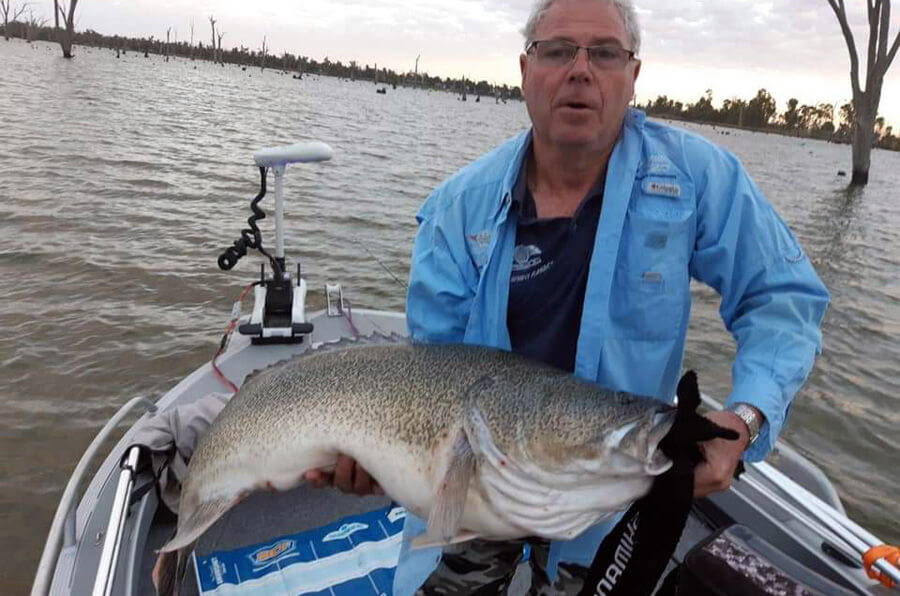 Greg landed this solid cod of 102cm, his first metre plus cod.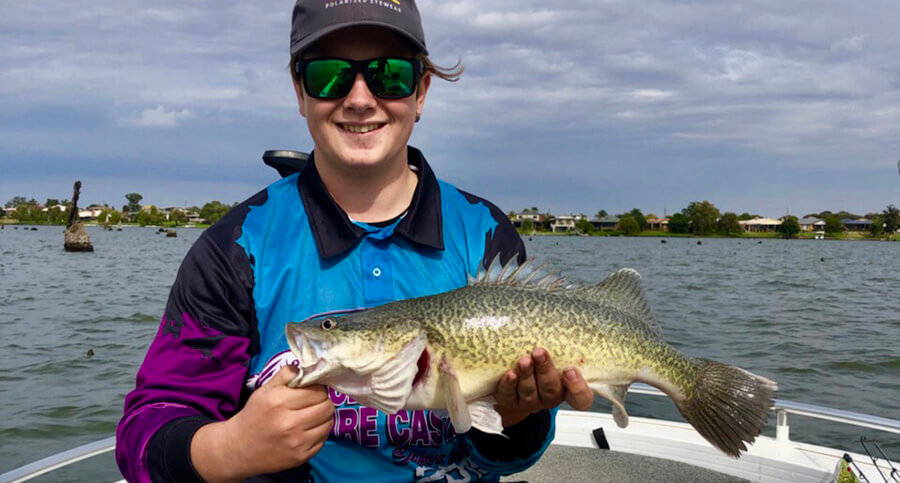 Kurtis Campbell fished the competition as well with 2 nice fish caught, a 57cm on day one and 50cm on day 2.
IFISH WITH TACKLE WORLD SERIES 14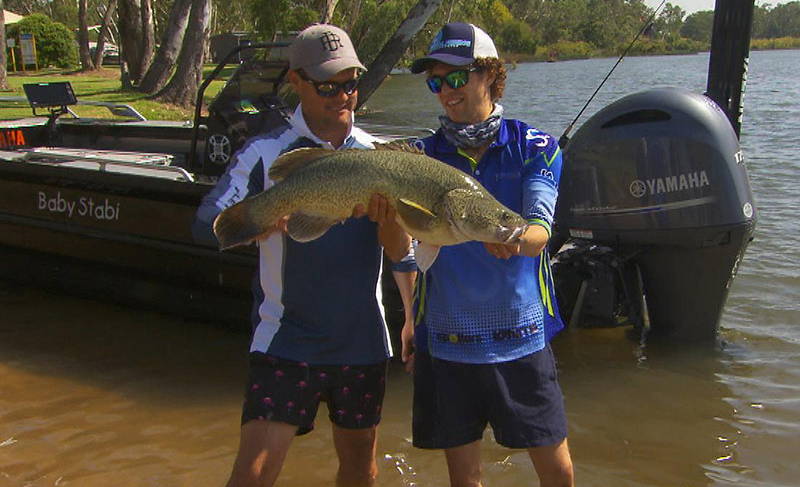 Nagambie, Victoria
Target Species: Murray Cod
Sunday 14th of April on 10BOLD at 5.00pm

TALKING FISHING - C31 TV - TUESDAYS @8.30PM
Catch "Talking Fishing" on Melbourne's C31 TV (CH44) at 8.30pm each Tuesday night. Staff members David Kramer and Adam Ring together with Steve "Trelly" Threlfull host Australia's only "Live to Air" fishing television program at this prime time-slot. Put Tuesday night's at 8.30 away in your weekly diary of TV shows to watch!

You can sail all the way around the world at latitude 60 degrees south.

Good Luck with your fishing and stay safe on the water,

The TEAM at Tackle World Cranbourne & Mornington